$cat_name = 'category'; $categories = get_the_terms($post->ID, $cat_name); foreach ($categories as $category) { if ($category->parent) { echo $category->name; } } ?>
Aug 18, 2022
'Which part of Africa do you recommend: Southern or East Africa?'
Share: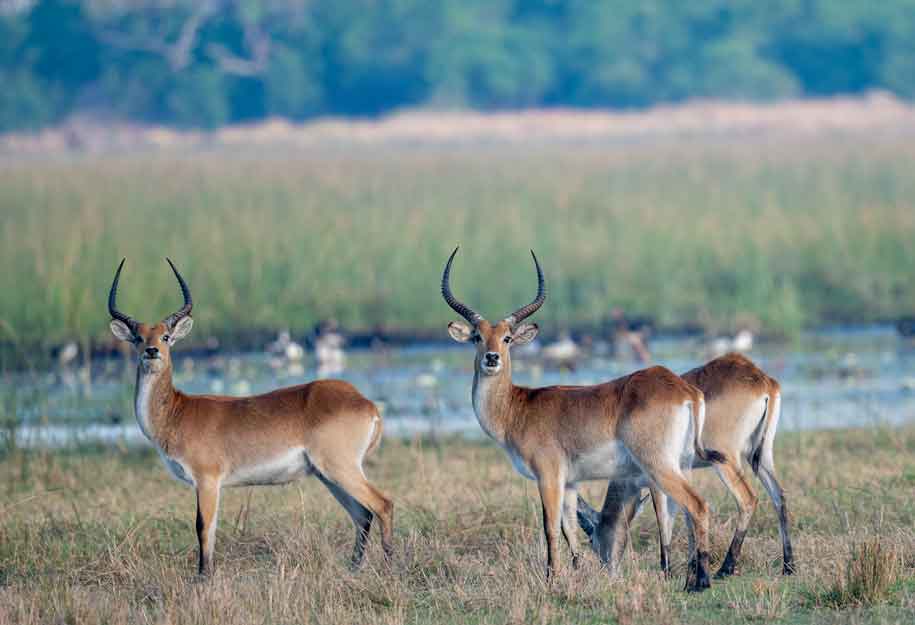 'Which part of Africa do you recommend: Southern or East Africa?'
For 25 years we discouraged prospective travelers to Africa from trying to combine East and Southern Africa because of logistical issues; but no longer. With the introduction of daily direct, non-stop flights from Nairobi to Victoria Falls, we now offer a safari which combines up to four of Africa's top-flight safari destinations in a cost-effective and time-efficient package.
Revel in the superb game-viewing of Kenya's Masai Mara
Observe and experience the many attractions of Victoria Falls (Zambia or Zimbabwe side – or both)
Venture out among Hwange's 30,000+ elephants and lots of other big game species. Try a foot safari with the best guides in Africa.
Experience the thrill of a boat safari – close up views of elephants, hippo & crocodiles – at Chobe in N. Botswana.
Fly between camps on all but one sector.
Daily departures throughout the year.
East Africa
For sheer numbers of animals especially in areas such as the Serengeti (Tanzania) and Maasai Mara (Kenya) it is hard to beat East Africa. The difference (compared with most parts of Southern Africa) is that the habitat is generally more open, so the wildlife is easier to see. We just saw this again in February and March of this year, visiting the southern Serengeti. An absolute spectacle with thousands of wildebeest and zebra to be seen in every direction and amazing predator action.
I have re-visited many parts of Kenya (Amboseli, Chyulu Mountains, Samburu, Lewa, Laikipia, Masai Mara, Meru, Mathews Range and the coast) several times recently and in my opinion Kenya is still the Rolls Royce of safari destinations. As we all know, Kenya has some problems yet at its core it is still a warm and friendly and amazingly beautiful country which offers visitors an astonishing array of attractions and places to visit.
Nowhere else in the world will you see as much wildlife and so many different species, in just a week to 10 days or so. Nowhere else will you be exposed to such cultural diversity in a setting where 'culture' is interwoven with the safari experience: you don't have to take a side-trip to meet with the Maasai or the Samburu. They are where the wildlife is and continue to co-exist harmoniously.
A big plus for Kenya is the presence of several private conservancies where vehicle numbers are controlled, avoiding the seasonal congestion associated with the Masai Mara National Park. On a recent visit we spent a considerable amount of time in the Naboisho, Olare Motorogi and Mara North conservancies and we were mightily impressed with the game-viewing and the relative absence of other vehicles, compared with the Mara itself. There are similar conservancies elsewhere in Kenya such as Lewa/Borana Wildlife Conservancy and Namunyak Conservancy. The same benefits to visitors are evident in those areas.
Western Tanzania including Katavi and Mahale Mountains
Over the space of a couple of weeks in Tanzania recently, we experienced some superb game-viewing in far northern Tanzania (on the Mara River) as well as in the remote and atmospheric Katavi national park. Buffalo, lions, hundreds of hippo, plenty of general game and few other people. Ideally combined with the really magical Greystoke Camp on Lake Tanganyika where the main objective is to find and observe a large group of well habituated chimpanzees. The lake itself is worth the trip and the chimps are a huge bonus.
Tanzania and Ngorongoro Crater
On two educational trips to Tanzania, the highlight was undoubtedly the Serengeti, where we ran smack into the annual wildebeest migration in February and March in the shortgrass plains around Ndutu (it was amazing). We also revisited Ngorongoro Crater, which has lost none of its appeal. The natural beauty, the wealth of animals, the mystique surrounding the entire place, definitely worthwhile.
At certain times of the year the Crater can get very busy, and in fact some East African travel experts think that it is over-promised and oversold. That is true to a degree but of course there is a reason why the place is so popular: it is special.
While the central Serengeti is nowadays quite busy year-round, there are still properties which offer a first-class safari experience, away from the congested Seronera area. On a recent visit one of our team spent a couple of days at Namiri Plains camp which is to the west of Seronera. He found both the camp itself and the game-viewing experience (plenty of cheetahs!) to be first-class.
The Southern Serengeti is an excellent choice for the December through April time-frame when the wildebeest herds congregate there for the calving season. It is possible to do off-road driving in some of the areas outside the park boundaries (such as in the Maswa Reserve and the Ngorongoro Wildlife Management Area) which is great for observing cheetahs, seen here on a near daily basis.
Tanzania
is a good choice for people who want to combine wildlife and culture, and we can also offer excellent programs for families with young children, such as by incorporating 'exclusive use' properties.
Southern Tanzania (Ruaha and Selous)
If you've already visited Kenya and Tanzania's Northern Circuit including the Serengeti and Ngorongoro Crater then Southern Tanzania might be a great option for you. If you appreciate Africa's truly wild and unspoiled places and everything they offer, Ruaha National Park and the Nyerere (formerly Selous) National Park are definitely worth serious consideration. By all means stay for a few days in each area. Certainly no less than three nights, four would be even better. This place is made for slow travel. And Zanzibar is just a short hop from Dar-es-Salaam.
Private Kenya Safaris
Our clients who have recently traveled to Kenya have all been extremely pleased with the quality of the game-viewing there, and the cultural experience is without rival. Our best advice is to go with a private vehicle and driver. We now offer a privately guided Gameventures safari which we believe is the ideal safari for the first time visitor to East Africa, and perfect for serious photographers due to the ample weight allowance. Over the course of 12 nights in Kenya you will see approximately 35 big mammal species, 350 bird species, 3 distinct tribal groups, and much more. Want to spend a bit more time in Kenya? Add 2 nights at Amboseli – in my opinion one of the two or three best places for elephants anywhere in Africa. We can also offer a shorter 7-night version of this privately guided trip.
Comparable group trips are invariably run on a very tight schedule and many of them spend way too much time in transit, with a minimum of time allocated for actual game-viewing. Some of the packaged itineraries you may see, have lots of big names such as Mt. Kenya Safari Lodge, Treetops etc. but preciously little time is spent actually looking at wildlife, which is after all the purpose of a safari.
Why a privately guided trip?
All of the Kenya camps – and for that matter the ones elsewhere in Africa – generally do a great job in managing game drives and other activities (with as many as 6 people in a car most of the time). They try to put people together who have similar expectations, experience and preferences, so that keen birders don't end up with visitors interested in seeing 'big cats only', for example.
It doesn't always work out perfectly and even under the best of circumstances, being thrown together with total strangers in a vehicle for 3-plus hours can be challenging.
The perfect solution to that is to have your own private vehicle and guide on safari. In Kenya we consider that to be 'doing it right'. It makes a decisive difference in the overall level of enjoyment and of what you get out of the trip. Not only because it gives you more freedom to explore at your own pace, but because of the strong rapport you build with your guide.
One of the Origins guides we employ for our guests quite frequently (they have several in this category) is Edwin Selempo. In addition to being hugely knowledgeable about animals, birds, plants, ecology and everything associated with it, Edwin is also erudite, with a dry sense of humor. Spend a few days with him and you'll have a wonderful time, see all the animals and birds you've ever dreamed of plus you will get the story behind the story on matters like corruption, poaching, conservation, the increasing Chinese presence in Africa, and so on. I had the same outstanding experience with Edwin's colleague Zachary Methu. Ebullient and energetic, nothing was ever too much trouble for Zachary and his unbridled enthusiasm is a joy to experience. A phenomenal birder as well.
From a photography point of view this (Gameventures) itinerary is a great trip because of the diversity of habitats, scenery and wildlife – and the fact that you can take up to 100 lbs in luggage; so no need to leave any big lenses at home!
There's some driving involved from Meru to Samburu and from there to Laikipia but nothing too strenuous and you'd cross over some interesting terrain with great views. In my opinion a bit of driving – particularly in Africa where the roads are very quiet – adds to the experience rather than detracting from it.
About the Gameventures safari itself:
There is simply nowhere better for a first safari than Kenya. Why? Diversity of habitats, abundance of animals and wide open plains making game-viewing relatively easy and rewarding. Plus good tourism infrastructure, super-friendly people and a wide range of accommodations. Add to that one of the best private guides (silver or Gold KPSGA rating) in your own exclusive 4-wheel drive vehicle and you have the perfect safari combination.
High quality camps in East Africa's top parks & reserves.
Daily departures throughout the year.
Private guide, private 4×4 vehicle throughout.
Fly all sectors that are greater than a 4 hour drive.
Luggage allowance of 27 kg (60 lbs) per passenger.
The Masai Mara when the migration is not there
The wildebeest migration (depending upon local rainfall patterns) usually arrives in the Maasai Mara (from the Serengeti) sometime in July every year. However, the Mara is anything but 'empty' outside of the "migration season". All the animals that can be seen during the migration, can be seen all year round. And they can be seen in big numbers. The big prides of lions do not migrate with the wildebeests, only the bachelors without a home range do. Most leopards and cheetahs are territorial too and do not migrate either. Many animals are actually moving out of the Mara during the migration, because the big herds of wildebeests compete with them for food. According to an article by Stelfox (Herbivores in Kenya, Journal of Wildlife Management), this is how the wildebeest migration effects other species:
July (migration) June (before the migration)
| | | |
| --- | --- | --- |
| Wildebeests | 819,500 | 101,700 |
| Zebra | 107,800 | 65,200 |
| Tommies | 90,500 | 106,500 |
| Grants | 18,500 | 19,900 |
| Topi | 25,500 | 31,500 |
| Buffalo | 31,500 | 30,000 |
| Kongoni | 5,000 | 8,900 |
| Impala | 51,800 | 59,200 |
| Eland | 4,600 | 8,500 |
As can be seen, for almost all species the numbers are actually higher in June (or for that matter any other month before July). Only wildebeests and zebras migrate in really big numbers.
So even if you travel to Kenya outside of the 'migration' time (July through October) you will still see a lot of wildlife.
CUSTOMIZE YOUR IDEAL ITINERARY WITH FISH EAGLE SAFARIS
With more than 30 years of Southern and Eastern African travel planning and execution, along with our South African
background, we are able to provide you with expert advice and guidance to find a trip that is right just for you!