$cat_name = 'category'; $categories = get_the_terms($post->ID, $cat_name); foreach ($categories as $category) { if ($category->parent) { echo $category->name; } } ?>
Aug 18, 2022
How do Botswana, Namibia, Zambia and Zimbabwe compare with other Safari Destinations?
Share: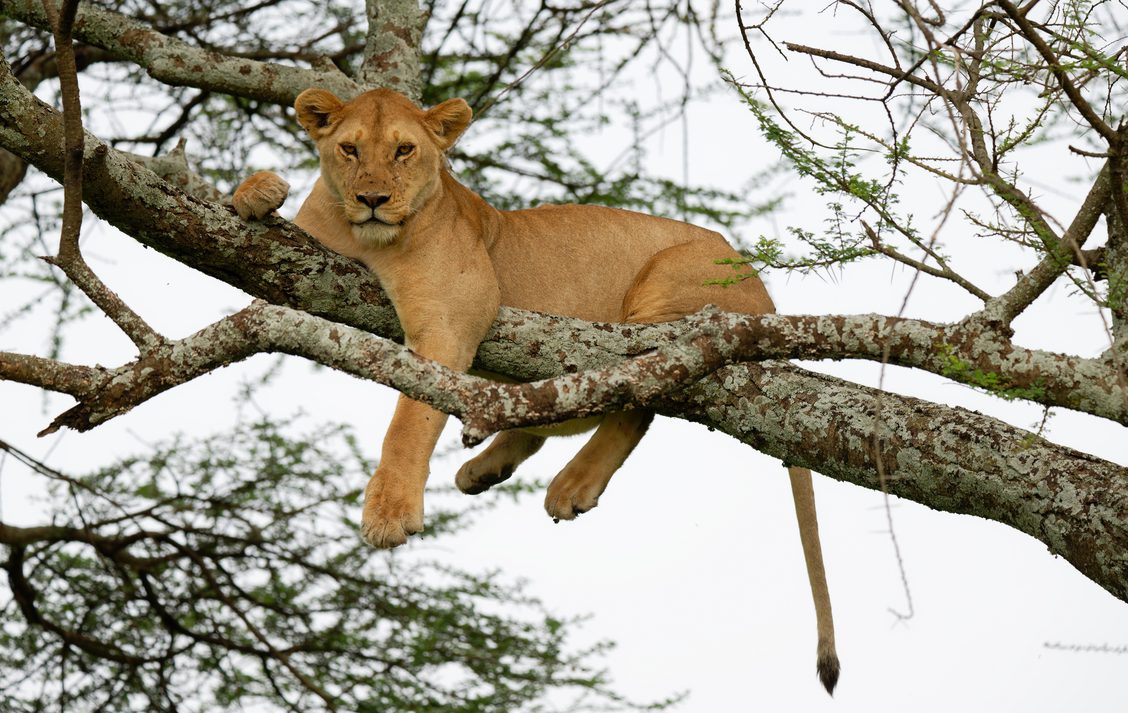 How do Botswana, Namibia, Zambia and Zimbabwe compare with other Safari Destinations?
BOTSWANA is the place to go for excellent game-viewing and remarkably diverse scenery, especially if you really want to 'get away from it all'; many of the lodges there are on private concessions where there are few other visitors.
Conventional wisdom has it that the best time to visit Botswana is in the dry season (June through October) and while that generally holds true, there is much to be said for the "Low Demand Season" between December and March, and for the shoulder season from April to May & June. From April through May, the annual flood moves into Botswana's Okavango Delta. It is an amazing sight to see the ribbons of water from the air, and to observe the changes on the ground, where a particular spot may be dry one day, only to be covered by a thin sheet of water the next.
The Okavango Delta rates very high in my personal "Travel Hall of Fame". It is not inexpensive when done the right way, which, in my opinion, is to fly in and stay at two or three first-class lodges. Three days at a 'mixed-activity' camp (offering both game drives and mokoro outings) and three more at a good game-viewing camp, as well as a visit to the Chobe-Linyanti area should suffice, depending on the time of the year.
The Moremi Wildlife Reserve is one of the top eco-destinations in the world. What makes it so spectacular is that it features a wide array of big game species including lions, leopards, hyenas, giraffes, elephants and buffalo, as well as a dramatic array of bird-life. The reserve encompasses the ecologically unique Okavango Delta, so visitors can go on a game drive in the morning, then, in the afternoon, glide along narrow, papyrus-lined streams to watch water-adapted wildlife and a profusion of colorful birds.
Ideally one could combine Victoria Falls, Chobe-Linyanti Game Reserve and the Okavango Delta/Moremi.
Recap on a few of our Botswana favorites:
I've got Jao on my 'Groundhog Day' list, meaning I'd be happy to wake up there every morning for the rest of my life. The place is just about perfect: Gorgeous rooms, wonderful setting in one of the prettiest spots in the entire Okavango Delta. Nothing else like it. Having recently been re-built from the ground up, the camp is now in a class of its own. On a recent green season visit we were pleasantly surprised by the number and diversity of big cats we saw.
Vumbura Plains rooms are appealing with its open plan design; amazing views from the bedroom and lounge over the surrounding Okavango Delta plains. And a functional, enjoyable plunge pool. What impressed me on a recent visit was the game-viewing: huge elephant herds, plenty of buffalo and the only camp which delivered on my request to see Sable antelope. Little Vumbura which is as romantic a spot as ever; the rooms were updated and improved recently, making them bigger and with more space in the bedroom section of the tent.
Pelo is a gem of a small classic camp built on an island in the Jao Concession, not too far from Kwetsani. Water activities only, no vehicles. Ideal as a 2-night introduction to the Okavango Delta with boating & mokoro outings; walking in the dry season. Nearby Tubu and Little Tubu are two of the best mixed activity camps in the Okavango Delta, in my opinion.
Chitabe has turned into another Mombo in terms of game-viewing. Amazing. Before leaving at the end of a recent visit, we had to chase giraffes, zebra, impala and warthog off the airstrip, so that our imminently arriving plane could land safely. And all through this there was a pack of twenty Painted Dogs sleeping in a shady spot not 10 meters off the runway. Bonus sighting for the incoming visitors
Late last year we revisited Mombo which had been rebuilt in exactly the same spot as the old camp. This was a good decision as it is one of the most productive spots of any, in northern Botswana. The rooms are now even better than before with more interior space. Otherwise no change: same boardwalk, same great views, same fantastic game-viewing. In fact as we landed with the helicopters, there was a stunning black-maned lion in sight. So Mombo! On another recent visit our first sighting was a female leopard in a tree, with her cub.
NAMIBIA should be added to any Africa travel list. The magnificent dunes at Sossusvlei, the stunning geology of the Skeleton Coast, driving across the Namib Desert, the vast expanse of the salt pan in Etosha, the fort at Namutoni and many other places are delightful and easy to get to. Namibia is one of my personal favorites because it has the unique combination of excellent game-viewing in Etosha and the true desert experience of the Namib.
Namibia has vast areas of true wilderness and it also offers some of the best opportunities in Africa for cultural experiences such as meeting the Himba people, one of the continent's least disturbed and most traditional tribes. Swakopmund – which is a little bit like a slice of Germany in the desert – is a delightful holiday destination with many activities. Among the properties which we've recently visited and highly recommend? Wilderness Safaris' Hoanib Skeleton Coast Camp offer amazing diversity, surreal scenery and fascinating experiences. Not to mention surprisingly good game-viewing!
Close to the actual Skeleton Coast, Natural Selection's
At almost twice the size of Germany, Namibia is huge so it is imperative not to try to do too much in just a few days. With limited time at one's disposal, it is advisable to incorporate some flying in order to cover more terrain. A good choice is a Namibia highlights safari, including the massive dunes at Sossusvlei, the fascinating Damaraland area and Etosha, for example. Wilderness Safaris' various camps in Namibia, including Doro Nawas, Desert Rhino Camp (rhino tracking & lots of other wildlife) and Serra Cafema (a desert oasis on the Cunene River) offer yet more interesting facets of this truly unique country. Several new properties in the Natural Selection and Ultimate Namibia stables have added many new and exciting accommodation and experiential options.

SOUTH AFRICA delivers good value for money as an African safari destination due to the relative weakness of the South African currency. South Africa is also the best place for rhino – both black and white. At the rate these animals are disappearing elsewhere on the continent, my advice would be to go and see them first!
There are few cities in the world that rival Cape Town for scenic beauty and other than from June through August (when the weather can be dreary & cold) it is almost always worthwhile spending a few days here first, before venturing north on safari. Culture, scenery, Kirstenbosch, Table Mountain cable car trip, the winelands, , shark cage-diving, whale-watching, museums, Nelson Mandela's legacy in the area, the list of things to do and see in Cape Town is long.
The best game-viewing area in South Africa is the north-east, with the heart of it being Kruger National Park – one of the great wildlife sanctuaries in the world. Particularly from about April through November, there are few places better than practically any of the private game reserves adjacent to Kruger Park in the Sabi Sand and Timbavati Reserves. The properties offer superior game-viewing, comfortable to deluxe accommodations and great all-round hospitality – and most importantly, first-class guiding in open 4-wheel drive vehicles. We particularly like MalaMala Game Reserve where the 'Big Five' mammals are seen practically every single day of the year. MalaMala can also be combined with Mashatu (in south-eastern Botswana) in a trip which delivers probably the best game-viewing available anywhere in Southern Africa over the course of a little more than a week.
Going on safari at the public rest camps inside Kruger Park is interesting and can be very enjoyable, but it is a hit and miss affair with no off-road driving available and with (often) big numbers of vehicles around high profile mammal sightings. The quality of the experience (accommodation and driving) has been on the decline over the last few years.
The Garden Route is a good idea if you have several days; traveling from Cape Town via Hermanus (marine experience, fynbos, African penguins, whale-watching) or via Swellendam to the heart of the Garden Route which is Knysna. Don't forget to visit the spectacular Tsitsikamma area.
Another good side-trip from Cape Town is to go up the West Coast to the Cedarberg, and stay at Bushmanskloof Lodge which has a stunning location and interesting mix of activities. The San (Bushman) rock art walks there are superb, and the game drives can be quite rewarding. Terrific accommodation too. Closer to Cape Town there are fabulous places like Bartholomeus Klip (near Paarl) which has superb accommodation and cuisine in a working farm setting, with game drives on their heritage site. Cape Agulhas and De Hoop National Park are also interesting places to visit, with the emphasis on unique Cape flora and fauna.
One of the best lodges in South Africa is to be found in the Southern Cape: Grootbos. It is superb in every way, from location to range of activities and general hospitality. We recently re-visited Grootbos for the third time and the property has gone from strength to strength. Right now I believe it is unrivaled in terms of cuisine – the meals which we enjoyed there last May were spectacular. For a family vacation consider one of Grootbos villas – out of this world.
For a trip of about 10 days or so total it would be a great idea to combine Grootbos with a couple of nights in the Cape winelands (La Cles des Montagne, the Leeu Collection properties, La Residence and Mont Rochelle are all superb) with a few days on safari in the Eastern Cape. On a recent visit to the area I was pleasantly surprised by the quality of the game-viewing at Kwandwe in the Eastern Cape; we saw 'everything' and with the mostly open habitat game-viewing is relatively easy. Shamwari is also an excellent choice for the Eastern Cape. Beautiful landscapes, plenty of wildlife including both black and white rhino in a malaria-free environment – an important consideration for families with children and for expecting mothers.
ZAMBIA is generally quite a bit wilder than other southern African destinations: the Luangwa Valley has terrific game-viewing, and not too many other travelers (except perhaps around Mfuwe). Zambia offers many options for walking safaris, as well. River Club and Toka Leya (tented) are both charming lodges on the Zambezi River, upstream from Victoria Falls, offering some of the finest accommodation and most diverse activities in all of Africa. Thorntree Lodge has probably the finest accommodation in the area, right now.
On a recent inspection trip to Zambia we inspected camps in the three main wildlife regions (Kafue, South Luangwa and Lower Zambezi) and really fell in love with the country. The camps are all quite small, very relaxed and they offer the kind of safari experience which we first experienced in Botswana in the early 90's.
The South Luangwa National Park and the Lower Zambezi National Park are both renowned for their game-viewing. We experienced some of our best ever safari experiences there in bush camps such as Chindeni (the bush camps are ideal for small parties especially if they are keen on doing some walking), Nsefu (terrific game-viewing) and especially Kaingo, where the owner are particularly attuned to the needs of photographers (amateur & professional). We really felt that they put us in the best position for some awesome photographs and their blinds (hides) are the best we have seen anywhere in Africa. We had equally good experiences at Time & Tide's Kakuli and (other one
Wilderness Safaris also operate a couple of camps in Zambia's Kafue National Park – much higher lying and well-watered region. The northern sector of Kafue is remote, wild and diverse with vast tracts of pristine 'pure wilderness'. Mammals in the area are very diverse and aside from the high profile species, such as Lion, Leopard, Elephant, Buffalo and Cheetah, commonly seen in countries like Botswana and Zimbabwe, a number of other species, not readily encountered further south are often seen. Chief among these are Puku, Defassa Waterbuck and Lichtenstein's Hartebeest with rarer species such as Oribi and Roan regularly encountered.
Kafue also delivers when it comes to the high profile species with good Lion and fantastic Cheetah sightings. As we saw for ourselves at the superb (camps), leopard are seen practically every day, while African painted dogs are occasionally seen. Elephant and Buffalo sightings are excellent, and there are abundant hippo and good numbers of plains game such as Zebra and Wildebeest. In the Busanga area of northern Kafue the true spectacle is seeing hundreds, if not thousands of red lechwe in and around the seasonal swamps which dominate the area. Birdlife is fantastic.

ZIMBABWE: The safari camps in Zimbabwe are being filled by savvy Africa travelers who know where to find the finest wildlife encounters, at attractive prices. Safari prices in Zimbabwe are reasonable and the quality is exceptional, as the staff in the camps go out of their way to ensure that each and every visitor has a great stay.
Game-viewing in Hwange – and other Zimbabwe parks – is generally excellent in late winter to early spring (July through October), and you should see between 25 and 35 different species of mammals, not counting bats & small rodents. You simply can't beat Hwange for elephant, at the right time of the year. Zimbabwe has many small safari camps which offer a high quality, personalized service. One of the things which puts it into a class of its own is walking safaris. The full pro Zimbabwe guides are simply the best of any for foot safaris: their qualification to do this takes 5 to 7 years to acquire and sets the gold standard for all guiding in Africa.
Of course Zimbabwe also has Victoria Falls which offers the spectacle of the famous falls and lots of adventure activities such as white-water rafting, canoeing, bungee jumping, zip-lining & flights by helicopter and micro-light aircraft. Be sure to do the Bushtracks jetboat sundowner cruise: it gets closer to the Falls (about 800 meters) than any other boat which is not dangerous – but it is advantageous because there are no other boats around. And the self-guided tour of the Falls is always worthwhile. Stroll across to the Lookout Café after your Falls walk, for a cup of coffee or something and some jaw-dropping views of the Batoka Gorge.
One of our best recent Zimbabwe trips was a combination of Mana Pools (Ruckomechi) with Lake Kariba and Little Makalolo Camp in Hwange. Best elephant viewing ever – plus good lions, buffalo all over the place, eland, sable and roan and giraffe. Friendly, small camps with high degree of personalized service. I can't recommend this combination highly enough. I was simply blown away by the excellent elephant sightings at Matusadona National Park where we stayed at Changa Camp. It is the perfect addition at Lake Kariba to complement a Hwange and Mana Pools trip.
Some excellent Zimbabwe properties which we visited over the last few months include the following:
Victoria Falls: Vic Falls Hotel (our #1 choice in the area); Batonka Lodge (well run, affordable) and Gorges/Little Gorges downstream on the Batoka Gorge. The newly refashioned Stanley & Livingstone Hotel is a jewel and well worth including for a couple of nights. A long-time favorite is Ilala Lodge – still an excellent choice & perfect
MIGHT ALSO BE INTERESTED IN