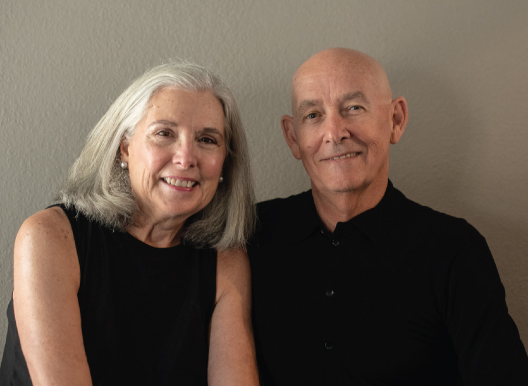 meet the team
The entire Fish Eagle Safaris team immerse themselves in African safari travel on an ongoing basis. Offering decades of personal experience gathered on countless trips to most countries in Africa.
Owner-founder Bert Duplessis
A native of South Africa and naturalized US citizen since 2008, Bert has crisscrossed Africa for decades. From the islands of Bazaruto in Mozambique to the top of Mt. Kilimanjaro; from sleeping under the stars in Botswana to enjoying the finest hotels in Cape Town and trekking chimpanzees in the Mahale Mountains in western Tanzania – he's done and seen it all. More than once. Over the years Bert has compiled a 'Groundhog Day' list of places and properties where he things most people would be happy to wake up every day, for the rest of their lives. He likes nothing better than to share his knowledge and experience to help other African travelers put together absolutely the best trip for them. Depending on their budget, time constraints, interests and passions. Bert is also a keen photographer, using mostly Nikon equipment. A couple of his shots of Xanda, the son of Cecil – both tragically and unethically hunted in Zimbabwe – were used in dozens of media outlets all over the world, including ABC World News
Kathy Duplessis
Kathleen (Kathy) Duplessis is the only member of our team who wasn't born in South Africa. However, Kathy lived in Pretoria and Johannesburg in the 80's and traveled extensively in southern Africa during that time. She did not stop traveling to Africa when her family moved back to Texas in 1990. Her safari travels have taken her to South Africa, Botswana, Namibia, Zimbabwe, Zambia, Republic of the Congo-Brazzaville, Kenya, Tanzania, Zanzibar, Rwanda, Madagascar, Mozambique, and Lesotho.
Her favorite animals include – all of them! From elephants and giraffes to gorillas and birds. Her #1 piece of advice is to make sure you don't overlook the small animals, birds and plants and trees and to always bring a good pair of binoculars. Kathy learns something new each time which she attributes to knowledgeable and professional guides.
If you need a female's perspective on safari travel – ask Kathy. No question is too silly. Yes, our safari duffel bags are small but did you know the majority of safari camps will do your laundry – daily? So, pack light.
Most recently Kathy traveled to Tanzania during the green season and loved the walk along the rim of the iconic Ngorongoro Crater, followed by the southern Serengeti plains! Kathy's love affair with Africa continues, filled with bush breakfasts, night and day game drives, incredible sundowners and evenings filled with the call of lions and hyenas.
Lyndon Duplessis

Like his father and brother, Lyndon was born in South Africa. Like his brother (and unlike his father) he moved to the United States when he was young and was raised in Houston but still fondly remembers trips to Kruger Park as a kid. Since his graduation from college in 2007 he has been periodically visiting and re-visiting different countries in Africa as well as his family in Pretoria and Sedgefield. When Lyndon goes on safari now he gets to bring his wife, Christine, and watch her reaction to seeing and experiencing some of what she grew up watching on the Discovery Channel or Nat Geo. Over the years he has developed an appreciation for being in the vehicle that spots the animals, not the one that gets the call over the radio about the leopard sighting. He has also developed an appreciation for high tea and any pastries that might come with it.
Jason Duplessis

Jason went on a few safaris before officially working with Fish Eagle Safaris, but his real love for African safaris started in 2007 on his first official fam trip to Zimbabwe. During that trip, he and Lyndon took a very exciting canoe trip down the Zambezi River among other things! Since then, he has narrowed his focus to photography and videography while on safari. Birds in flight, predators on the prowl, and elephants at play are just some of his favorite memories to capture in the bush. Jason has been on over a dozen fam trips with Fish Eagle Safaris, each one as unique and interesting as the last. His favorite sightings include kingfishers, cheetahs and lion cubs. During a trip to Uganda, he fondly remembers being slapped on the leg by a juvenile gorilla and he hopes to visit the gorillas again soon.
Jason is also very good with computers and technology, so if you need help with e-visa applications or any of our electronic submissions he is your guy!
CUSTOMIZE YOUR IDEAL ITINERARY WITH FISH EAGLE SAFARIS
With more than 30 years of Southern and Eastern African travel planning and execution, along with our South African
background, we are able to provide you with expert advice and guidance to find a trip that is right just for you!