$cat_name = 'category'; $categories = get_the_terms($post->ID, $cat_name); foreach ($categories as $category) { if ($category->parent) { echo $category->name; } } ?>
Jul 05, 2020
KENYA TRIP REPORT PART 2: LEWA WILDLIFE CONSERVANCY
Share: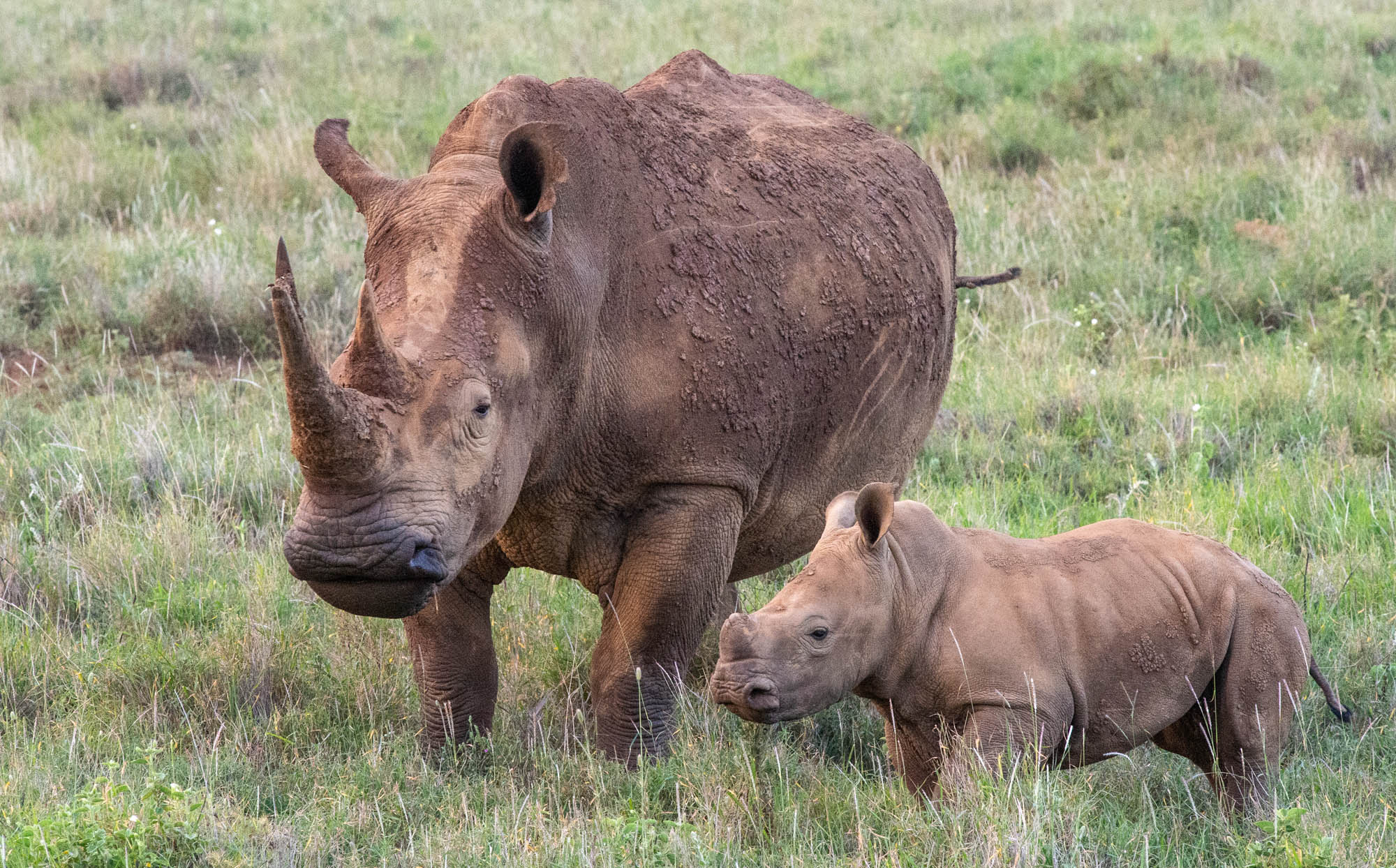 KENYA TRIP REPORT PART 2:
LEWA WILDLIFE CONSERVANCY
Every once in a while on my African travels, I discover a place that almost immediately appeals to me and which I soon realize, our guests will come to enjoy and appreciate as well. The Lewa Wildlife Conservancy is one of those places. Lewa is special on many levels. Back when I first visited it in the late 1990's, it struck me as being almost sublimely 'out of Africa'. On my most recent visit last June, I felt just the same way. Mostly, the place just shouts 'Africa'. Standing there, on a clear day, you can see the jagged peaks of Mt. Kenya to the south. If you turn around 180 degrees, on the horizon to the north, looms the sacred mountain of the Samburu – Mt. Ololokwe. Mountains, valleys, vast open plains and amazing vistas of blue foothills disappearing into the void. We cannot all have a farm in Africa like Karen Blixen once did, but we can visit one – and there's none better than Lewa.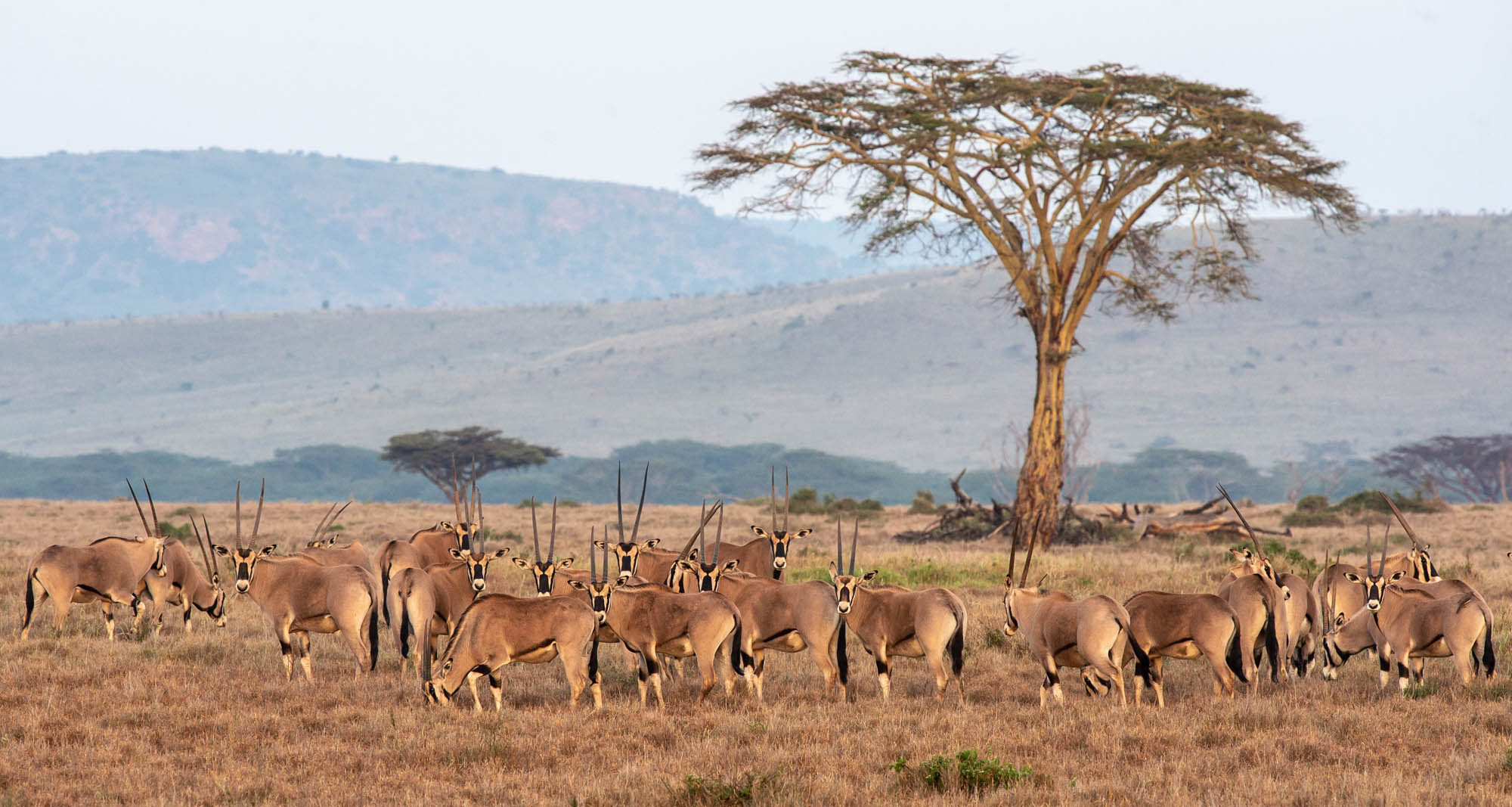 Other ways in which Lewa is special? It harbors and actively protects more rhinos (white and black) than any other conservancy in East Africa. Lewa's rhino population has grown from an initial 15 rhinos to around 170 rhinos currently, nearly 15% of all rhinos in Kenya. Lewa also has a great mix of endemic species including Grevy's Zebra, Beisa Oryx and Reticulated Giraffe. Some of these animals – like the Grevy's Zebras – are rare and endangered and they are all spectacularly beautiful.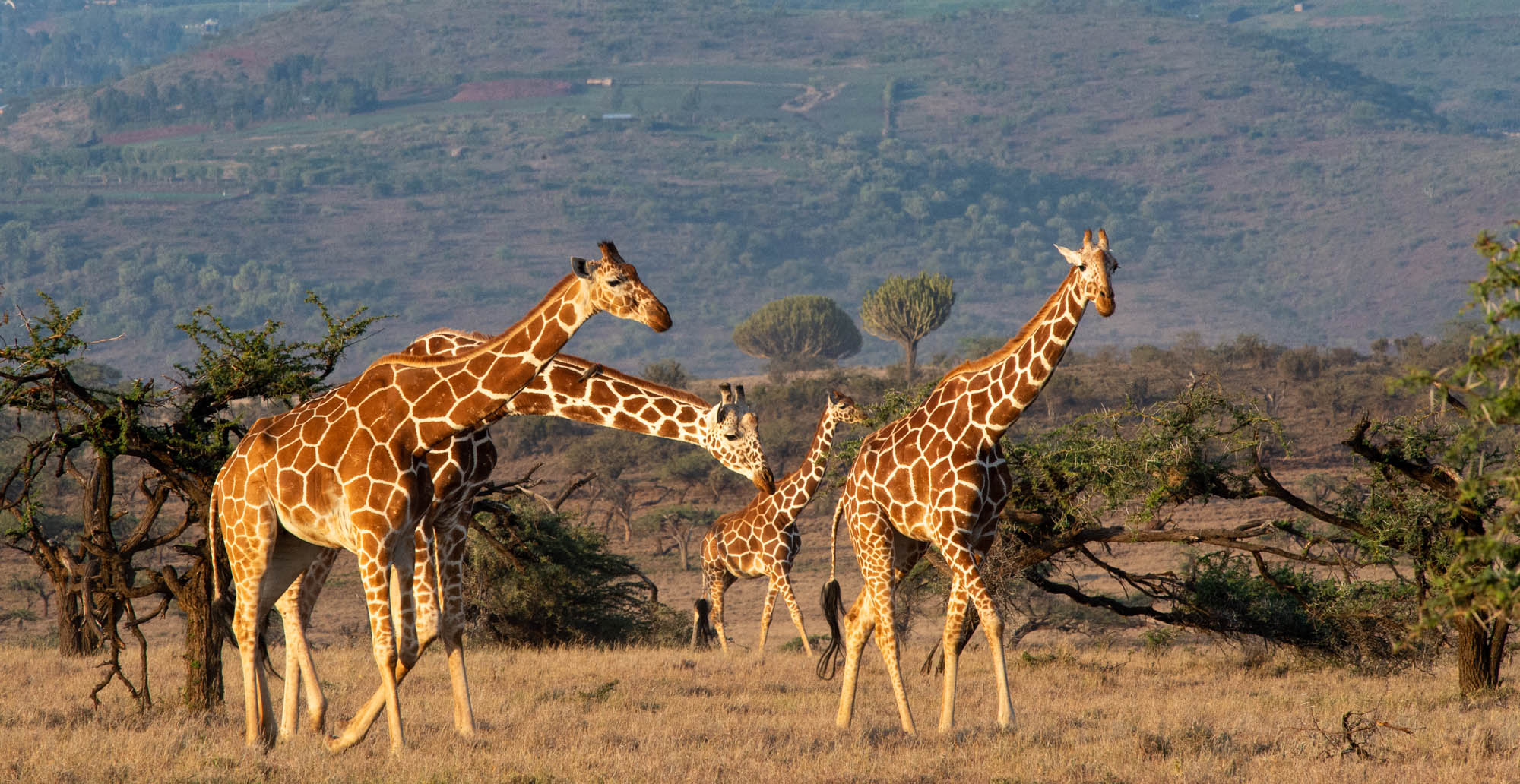 The Reticulated Giraffe I consider to be the 'oil painting' of giraffes, compared with the somewhat washed out 'watercolor' version seen elsewhere – the Plains or Masai Giraffe. The Reticulated Giraffe is almost a dark orange with vividly demarcated lines between the color blocks. Never to be forgotten, once seen.
Likewise the Grevy's Zebra. Its finely striped black and white skin pattern – without the shadow effect visible on the Burchell's Zebra – and its white belly make it quite a handsome equine. Its looks are marred only somewhat by the ridiculously large, mule-like ears.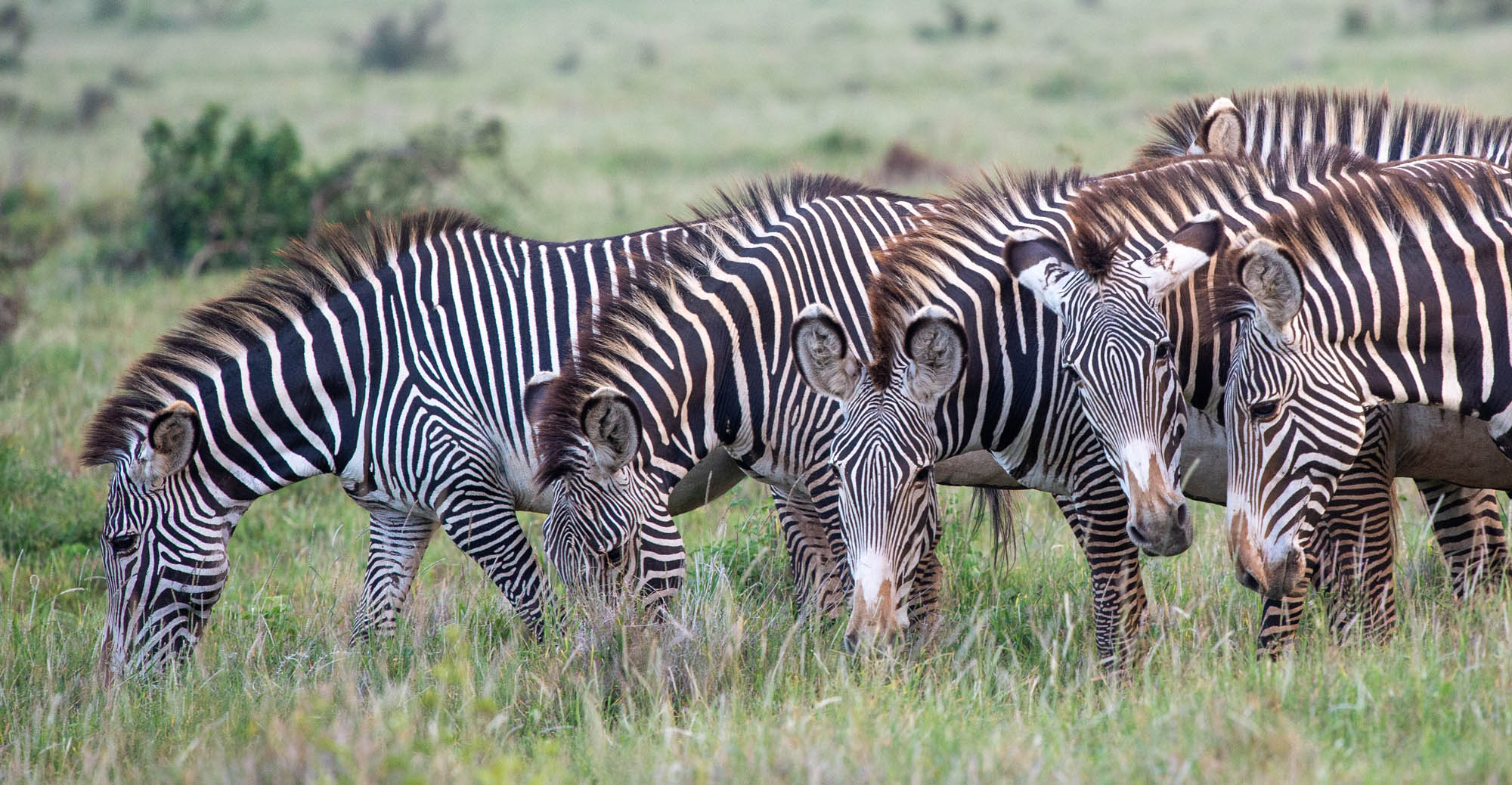 Beisa Oryx are amazing animals and while their status is also 'endangered', they are fairly common in Lewa. Strikingly beautiful with both males and females sporting long, thin ringed horns. They are quite unmistakable when seen with mostly blue-grey bodies, offset by a white underside and distinctive black stripes along the side, the neck and on the face.
Finally, Lewa is special because of its remarkable achievements over the years in the field of wildlife conservation (notably rhinos and Grevy's Zebra), and its pioneering work in community-centric conservation. Lewa has invested heavily in both the protection of endangered species and development of its neighbouring communities to create a future where both people and wildlife can flourish.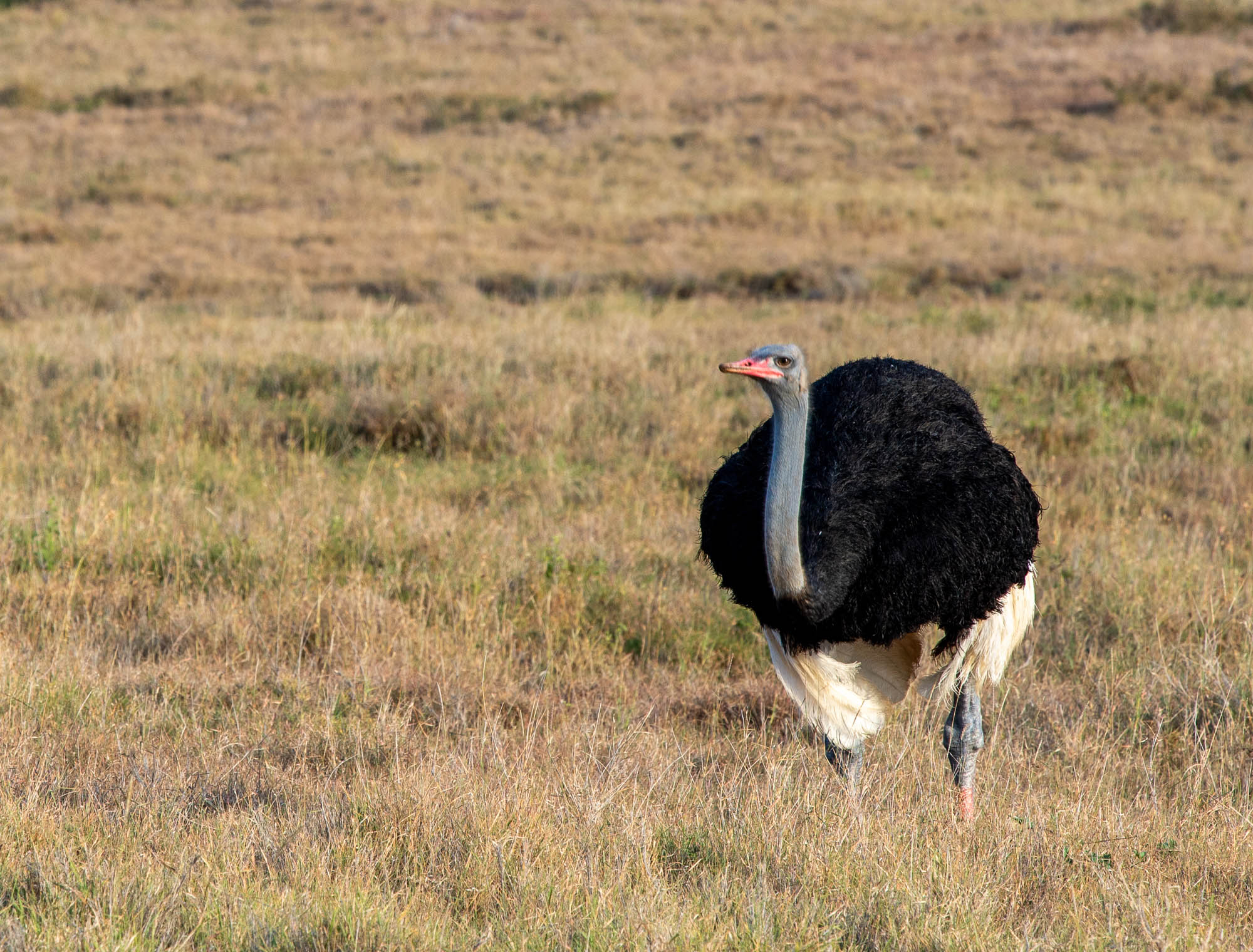 TUSK MARATHON – LEWA WILDLIFE CONSERVANCY
Late in the morning after my overnight stay in Nairobi, I was on a flight from Wilson Airport to the beautiful and very successful Lewa Wildlife Conservancy. Having been established in 1995, Lewa/Borana is arguably Kenya's premier example of a wildlife sanctuary where wildlife conservation, community welfare, cattle farming and hosting guests from 9 tourism properties are successfully integrated and managed by a permanent staff.
For the next 3 nights my accommodation was a rustic tented camp – Maridadi – erected close to the Lewa Headquarters, for the annual running of the Tusk Half and Full Marathon.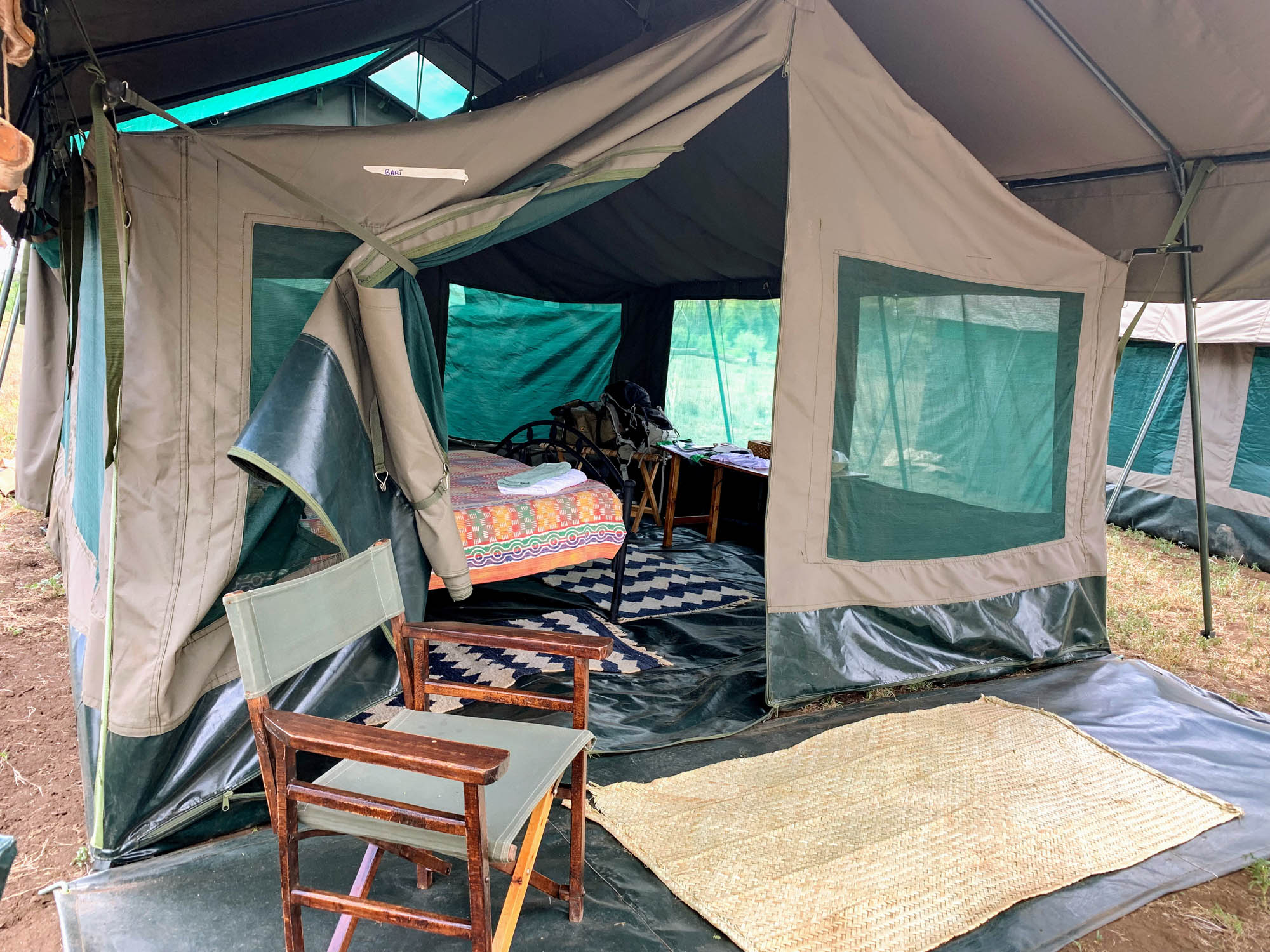 Late on the first afternoon, we did a short 3 km 'warm up' run and afterwards enjoyed sundowners on a beautiful hill. A few of us went on a late afternoon game drive, which turned out to be surprisingly good. In practically no time at all, we ticked off most of the Lewa specials like Grevy's Zebra, Reticulated Giraffe, Beisa Oryx and Somali Ostrich. As well as Buffalo, Eland, and Burchell's Zebra.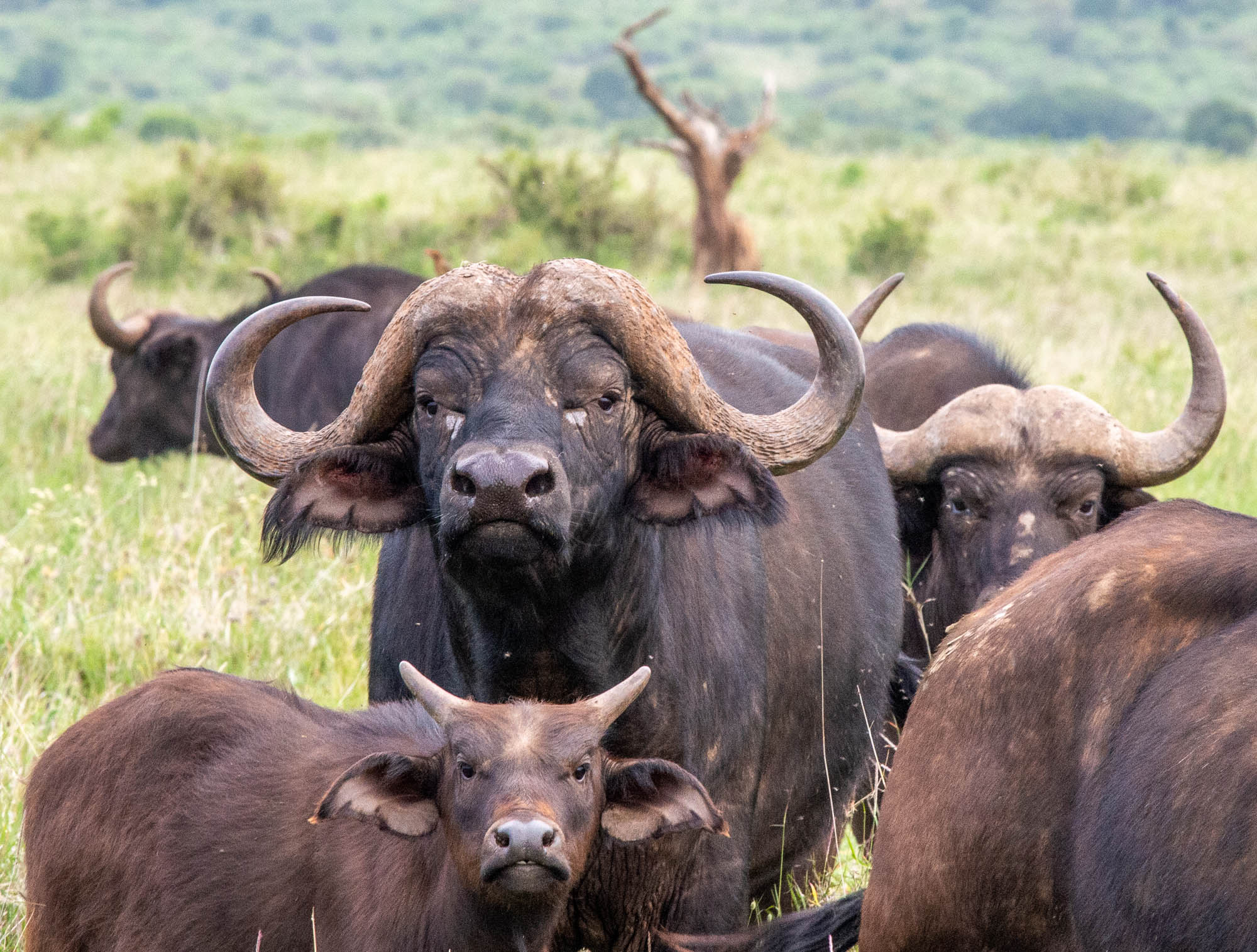 On the second day we visited several projects supported by the Lewa Wildlife Conservancy, through donations from charities such as the Tusk Foundation. Among others, we visited a school and the Lewa Clinic. The Lewa Education Program works to provide access to quality education that improves students' economic opportunities, in the hope that it creates a new generation of environmental stewards. I was impressed by the degree to which electronics had been incorporated into the classroom we visited. The electronic 'blackboard' and the presence of so many electronic tablets would be the envy of many a school district anywhere in the world.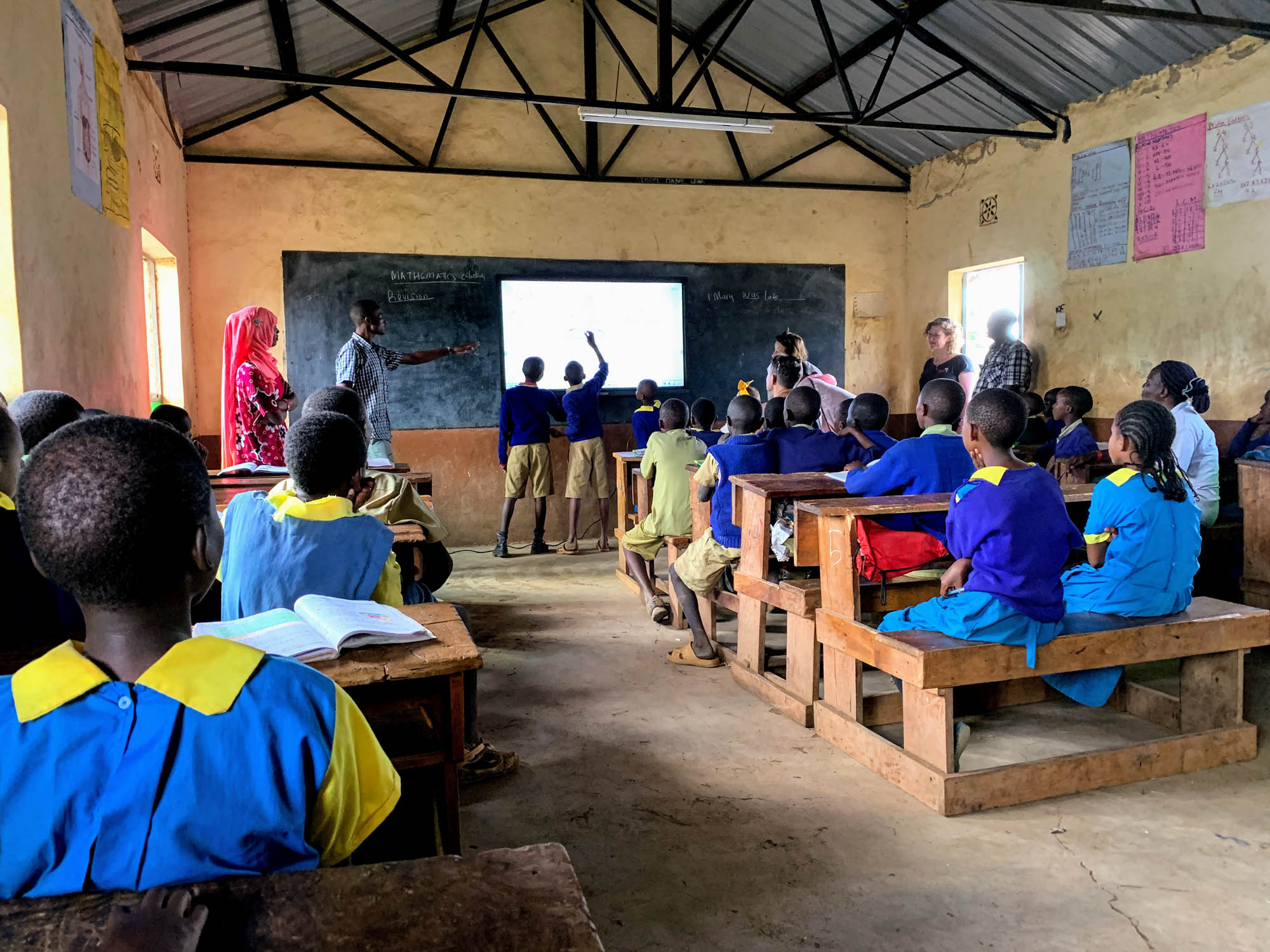 On the Saturday, some 1,500 runners lined up for the start of the 20th annual Tusk Lewa Marathon and Half Marathon, one of Lewa's major fundraising events. The race is well organized and is a taxing, yet fun event. It helps to be well prepared and at least somewhat acclimated to the mile-high altitude. Add to that the heat – it was nearly 80 Fahrenheit at the start – the hills (plenty of them) and the uneven footing along rough trails, and all in all it makes for a super-tough race.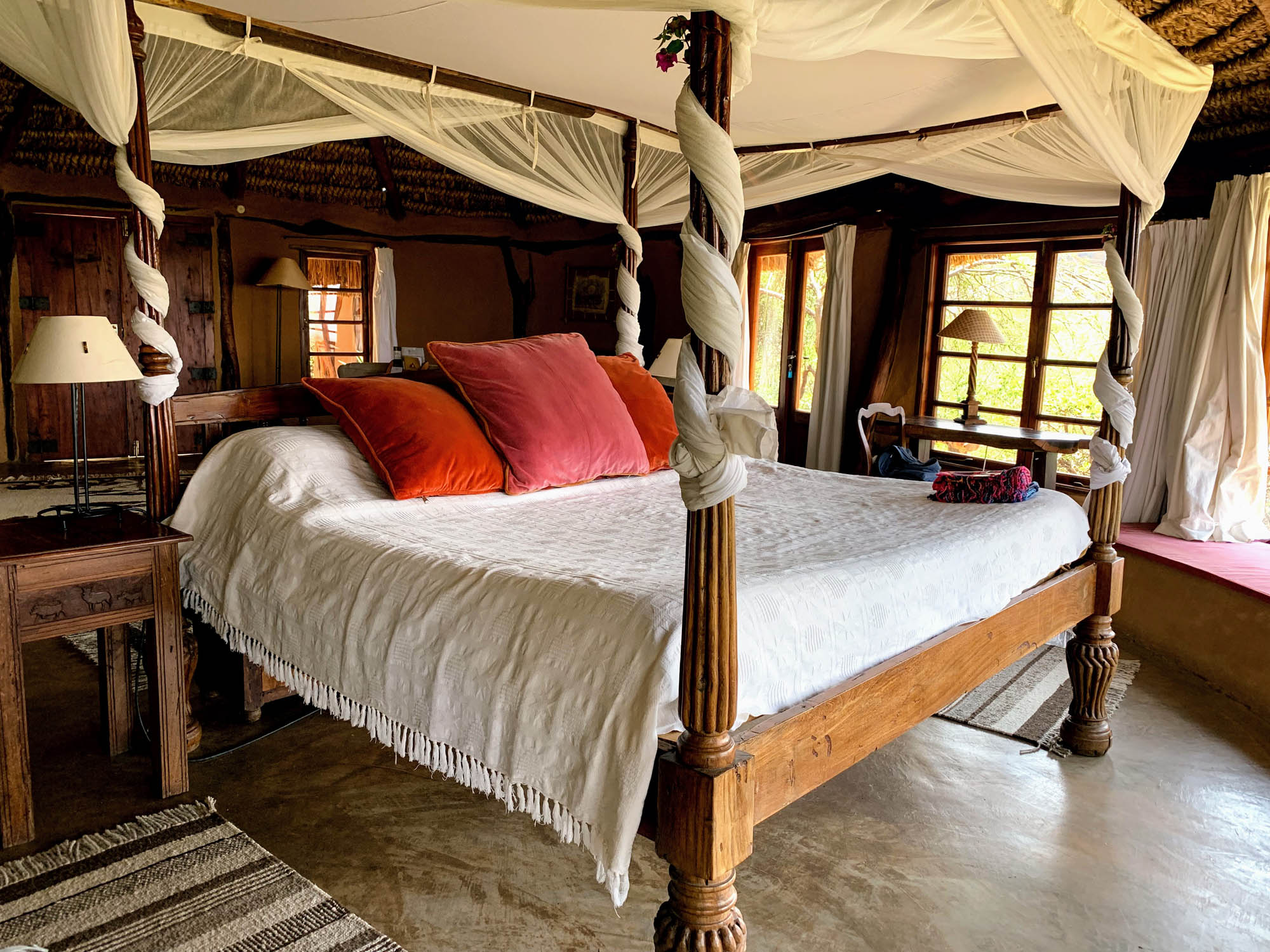 LEWA WILDERNESS
Late in the morning after the run, I was off to Lewa Wilderness on the north-eastern edge of the conservancy. Lewa Wilderness, which is owned and operated by the Craig family, is a jewel of a lodge with gorgeous rooms, a stunningly beautiful setting in a lush garden, views over the valley below, and simply first-class all-round hospitality.
My room – #7 – had an expansive view, tons of space, a double bed with mosquito netting, adequate lighting (but difficult to find the right on and off switches), a shower and separate toilet, and a mini-bar with soft drinks, beer and ice. Simply a splendid place to be on safari, as one of the English guests remarked over dinner later.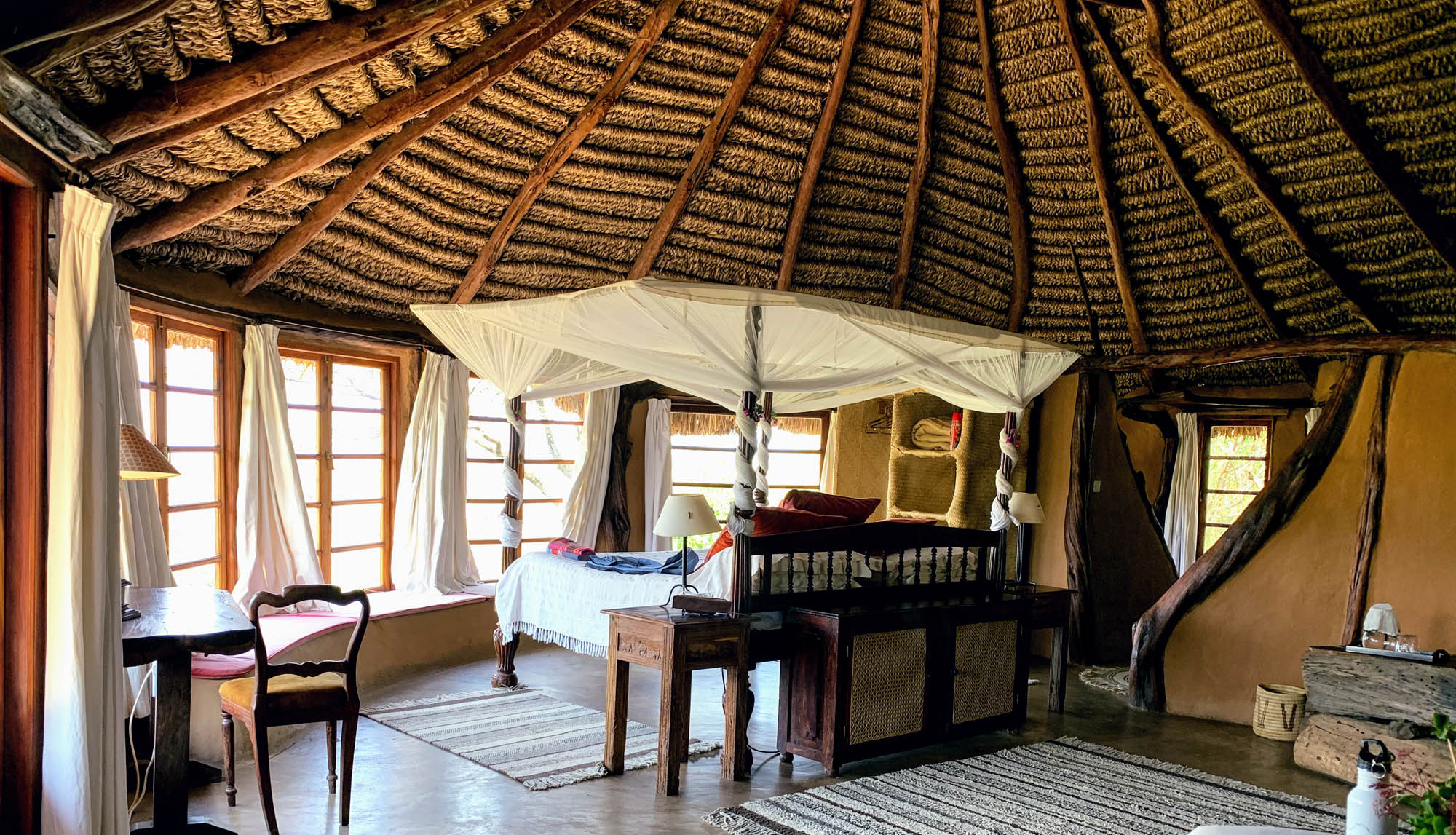 The food was excellent: I was introduced to all the other guests already in camp over a buffet lunch (curried chicken and curried vegetable dishes) with quiche, green salad, fresh bread and more. The meal was served family style.
Dinner was roast beef with veggies, a potato dish and dessert, all delicious and perfectly prepared. Most dietary needs can be accommodated.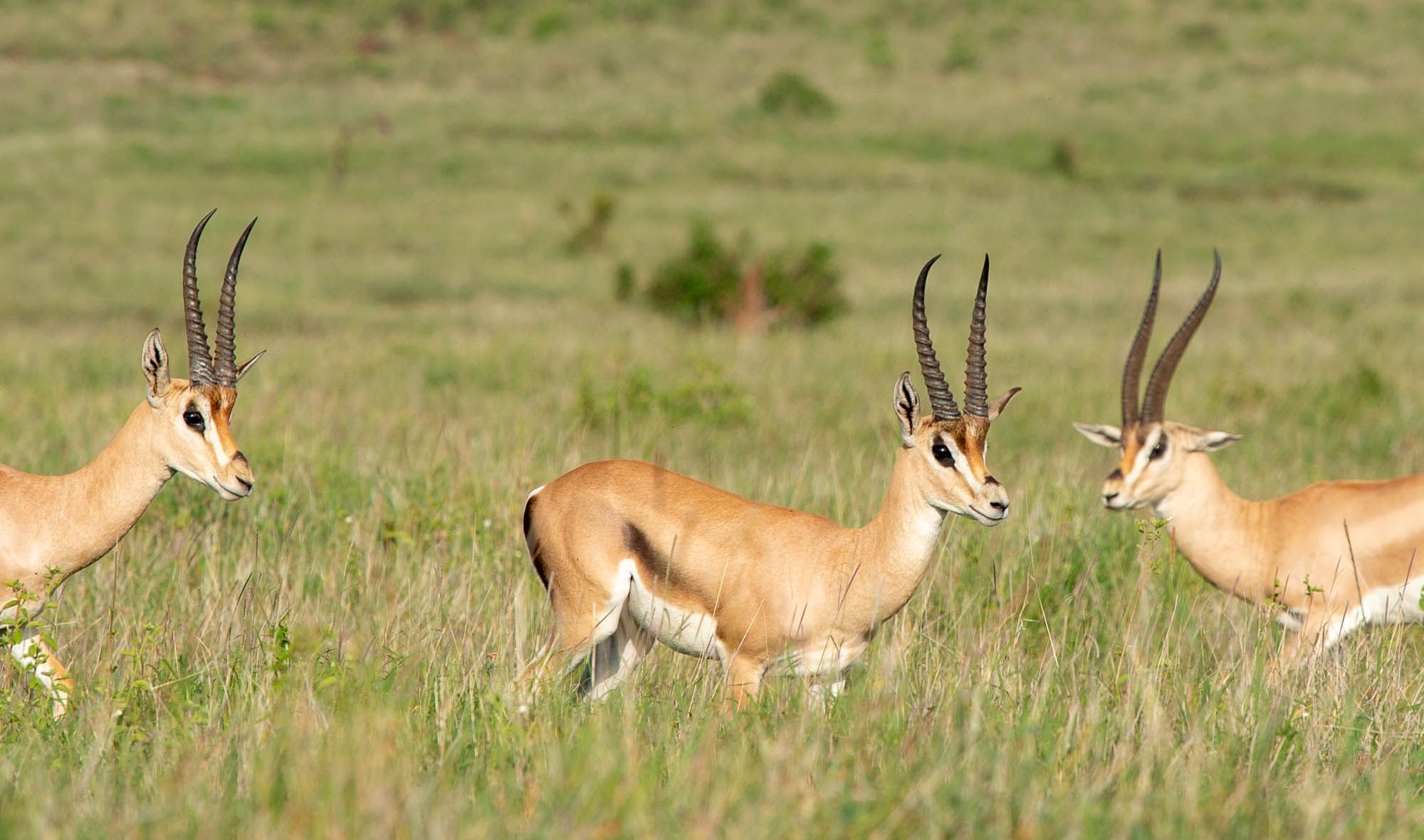 I experienced a couple of game drives from Lewa Wilderness and much to my surprise saw a cheetah on both outings. One rather skittish young male (a newcomer to the area) and another older, much more relaxed male which was stretched out on a fallen tree stump, enjoying the morning sunlight. Another sighting of note was a few gerenuk antelope, which are more abundant in arid areas to the north, like Samburu.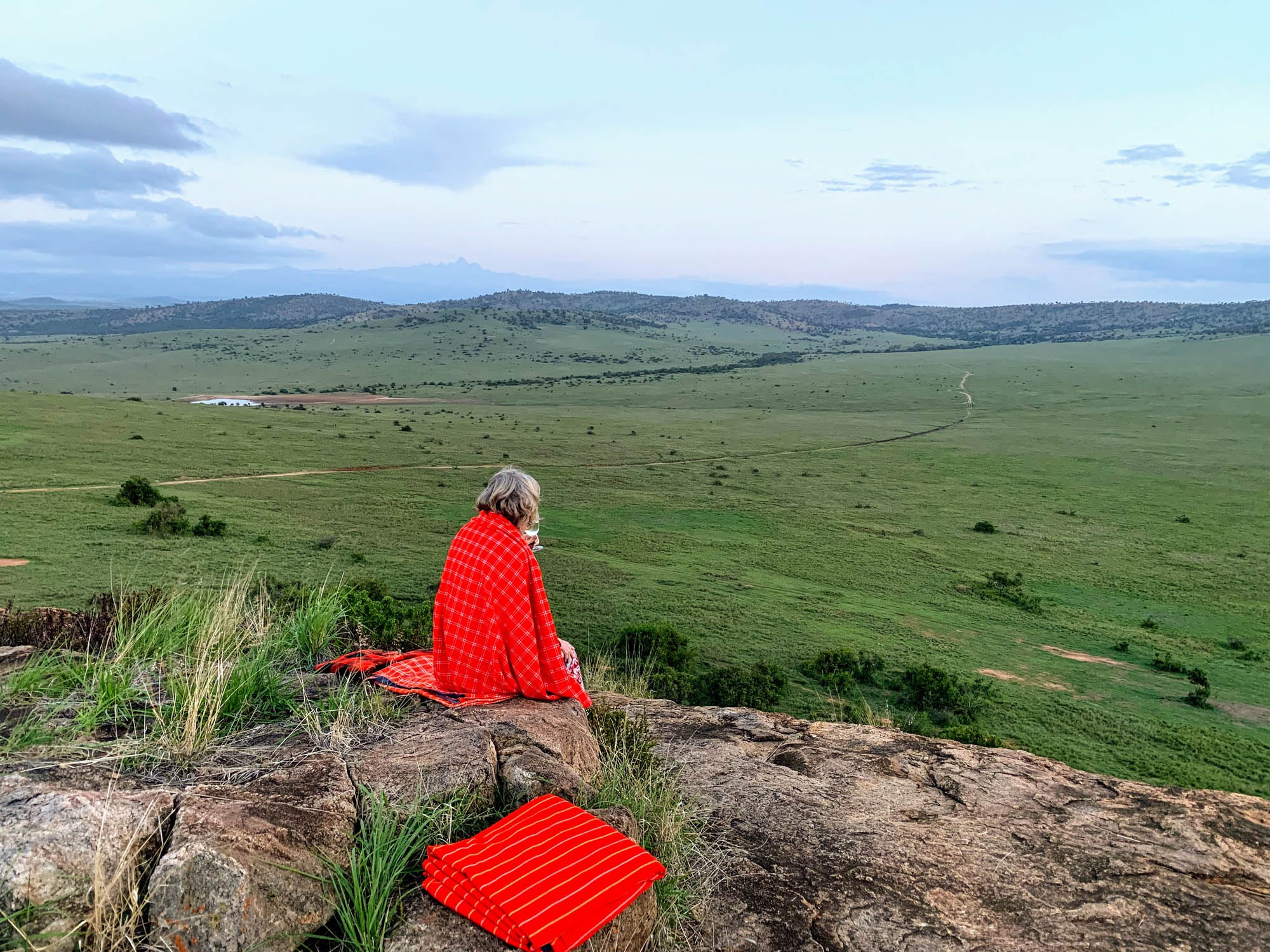 BORANA LODGE
The following couple of nights I stayed at Borana Lodge, a 9-roomed property set in the stunningly beautiful foothills of Mt. Kenya, in the Borana Conservancy, adjacent to the west of Lewa. In 2014 the fence between the two conservancies came down, which opened up even more of a corridor for wildlife – notably elephant – for movement between Samburu in the north and Mt. Kenya in the south. Over the last 30 years or so, elephants have impacted Lewa Wildlife Conservancy significantly, mostly by destroying huge numbers of acacia and other trees, effectively turning large tracts of mixed woodland into savanna grassland.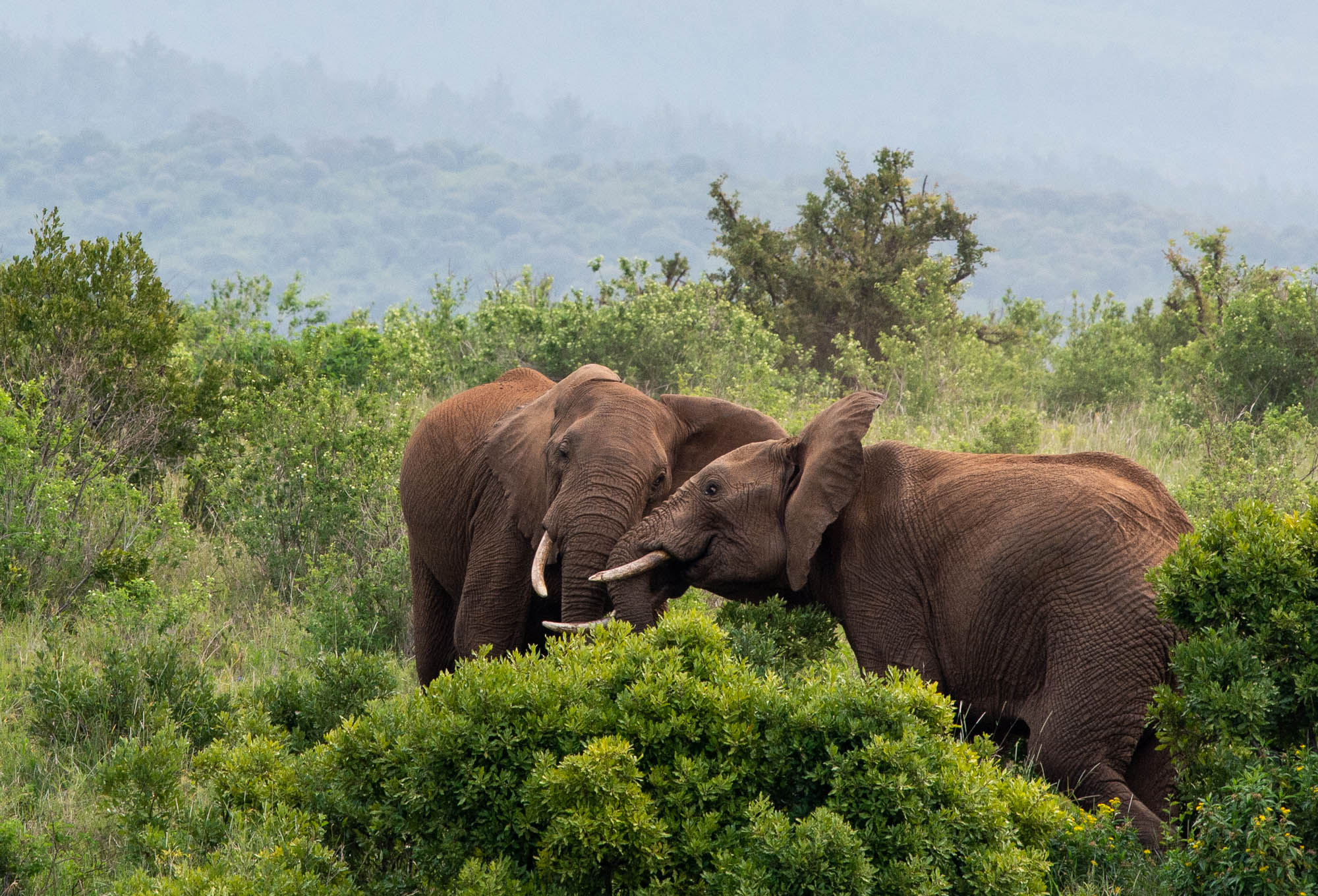 Opening up adjacent areas like Borana and in future hopefully the nearby Il Nguesi area, will help to alleviate the pressure on the habitat and reverse this habitat-changing effect. Given time, trees like the yellow barked acacia and whistling thorn acacia will bounce back and forests will naturally re-emerge. But only if the saplings are not constantly being hammered by the elephants.
Already – during my visit – the number of elephants in the Borana Conservancy appear to be increasing relative to Lewa. Borana being much more heavily wooded will definitely relieve the pressure on Lewa.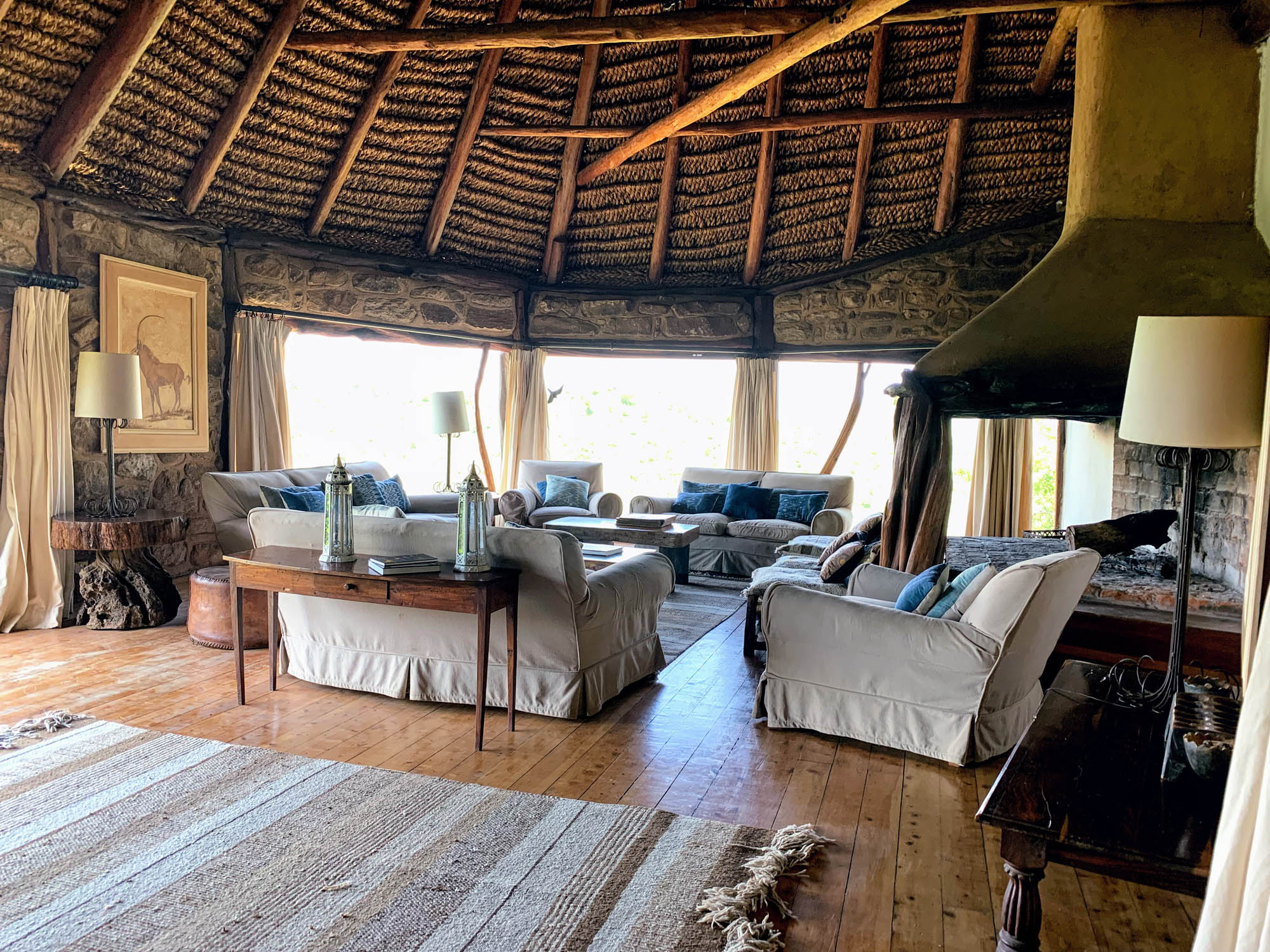 The Borana Conservancy is higher, hillier and greener than Lewa. It also has even fewer cars and people around so if solitude, splendid views and montane scenery is your thing, Borana is your spot. While I did see a black rhino in Lewa (after several days there), I saw several in Borana, starting with my very first game drive there. My knowledgeable and enthusiastic guide Peter soon had a female and juvenile pair of black rhinos in sight and with some deft maneuvering, I got several good shots of them, without displacing or unnecessarily alarming them.
My experience at Borana Lodge for the two nights there was most enjoyable and fun, with a mix of game drives, sundowners in scenic spots, a fun bush dinner, and spending time over lunch and breakfast with the owner, Michael Dyer.
The lodge itself is perched on a slope of with beautiful views over blue-grey hills and verdant valleys. Out of Africa, no doubt. Plus the original 'Pride Rock' from the Lion King movie is just around the corner! My room – #3 – was spacious with all the amenities including a bath, shower, fireplace, and two outdoor relaxation areas.
The room interior and soft finishings are due for a major 'freshening up': some paint, new tiles in the bathroom, new window drapes, a new color scheme – there are quite a few things which can be done to give the room a fresh look.
It is a minor point of criticism though. The overall experience at Borana was most enjoyable with great food, friendly staff, management and expert guiding.
It appears that Borana's cattle management and rotation scheme is quite successful at keeping the vegetation vibrant and full of life. There are practically no areas of moribund vegetation, but this may have had something to do with the abundant recent rainfall, at the time I was there.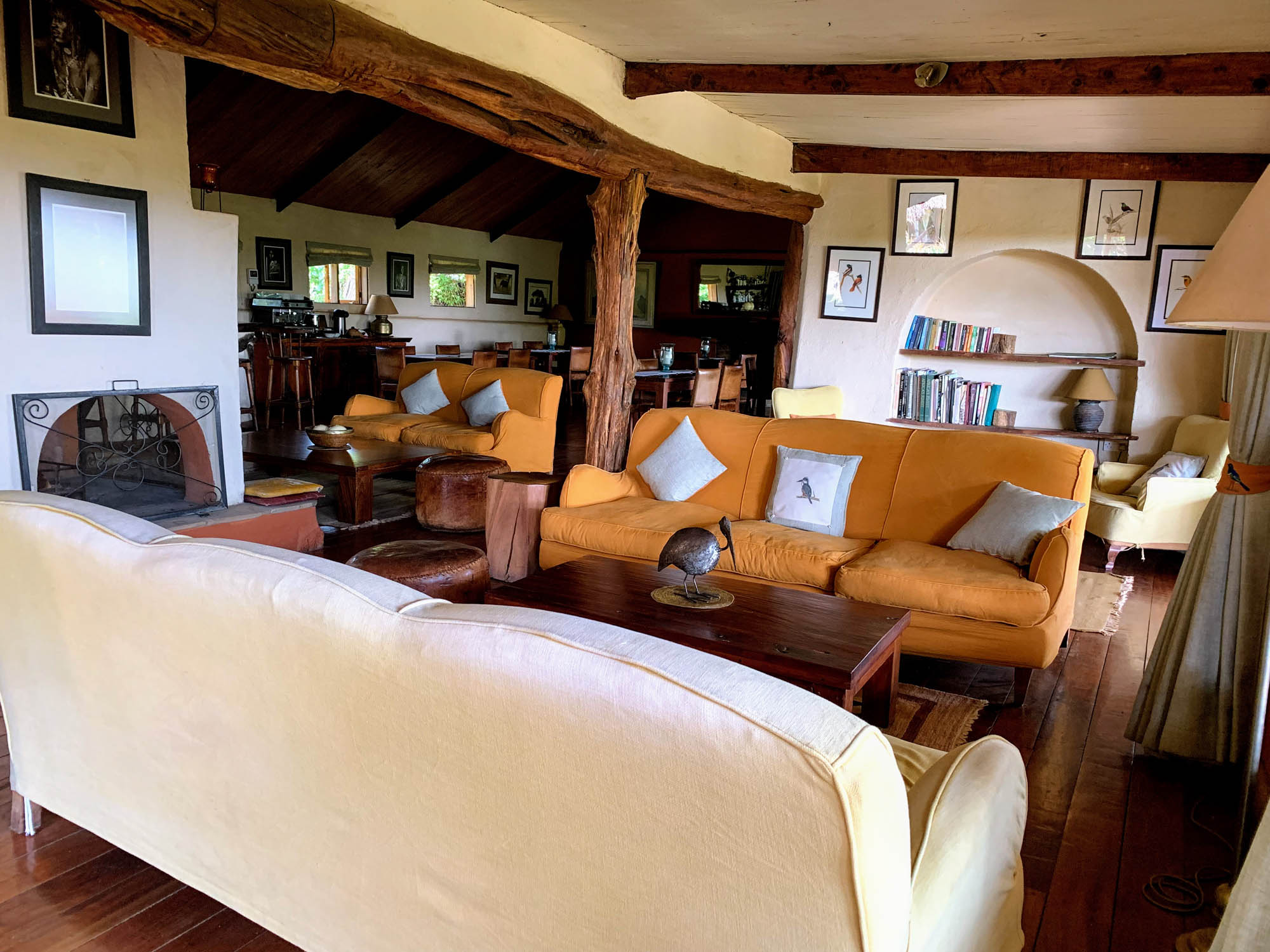 LEWA SAFARI CAMP
The penultimate stop of my mega familiarization trip was the popular and highly rated Lewa Safari Camp, also operated by Elewana, located inside the Lewa Wildlife Conservancy. We do and will continue to use Lewa Safari Camp on future Kenya itineraries for many of our clients. This visit made it clear to me why the camp works so well. A lot of it has to do with the managing couple Sacha and Tamlyn. During my all too brief overnight and one day there, Sacha devoted a lot of time to spend with me over lunch and dinner, talking about the area and what it has to offer to guests. With such enthusiasm and energy as demonstrated by Sacha, it is clear to see why Lewa Safari Camp is so popular with guests. My tented room #3 was spotlessly clean and well organized from lighting (easy on off switches), to having the best charging outlet of any camp on the trip, including no less than 4 USB charging points. Lewa Safari Camp has an attractive pool with a view over the valley, and well-marked pathways.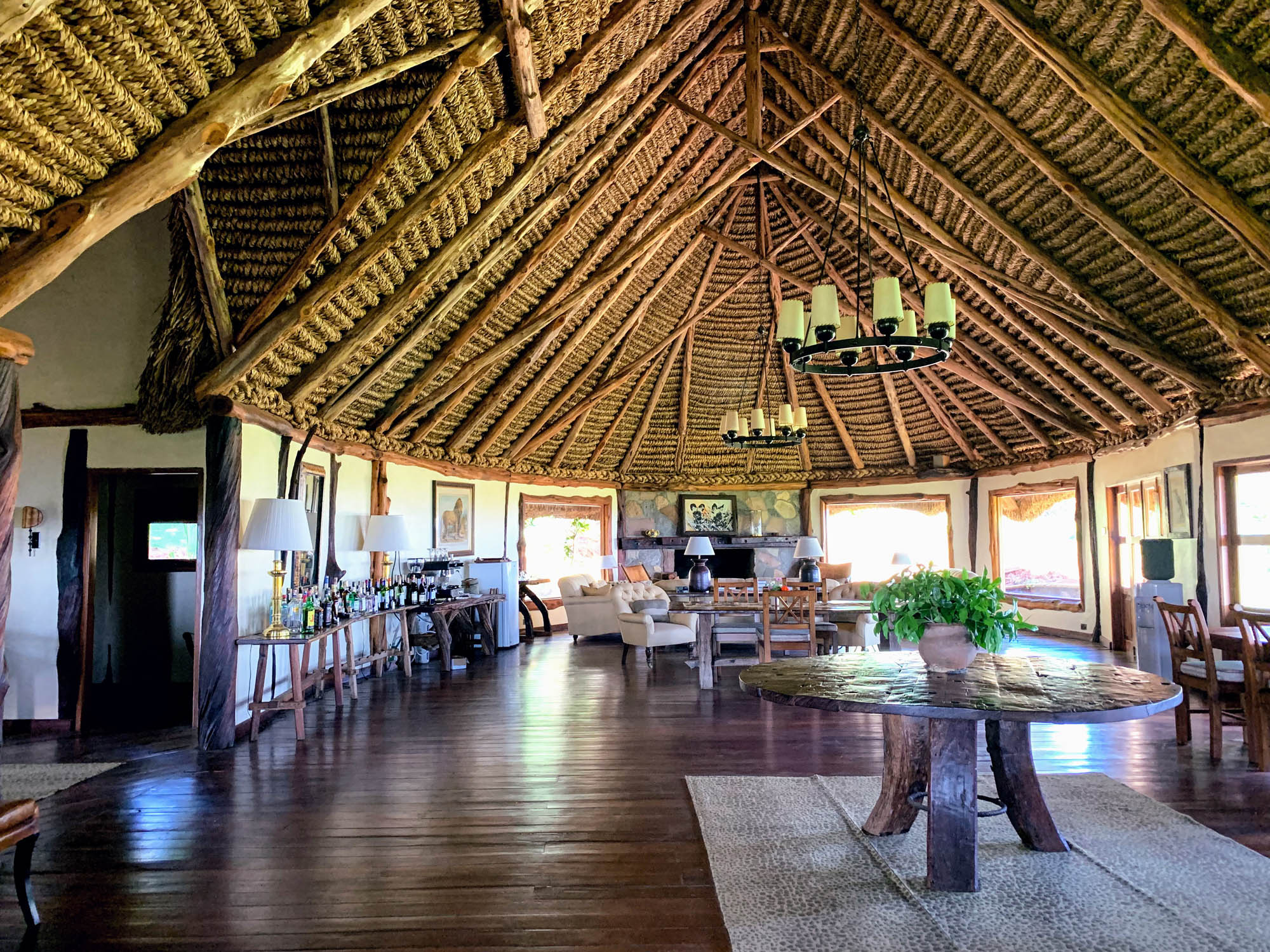 Exercise note: It is possible to jog inside the camp perimeter on gravel pathways, along a loop totaling about 1 kilometer in distance.
En route to my final destination, I did a site inspection at Kifaru, Elewana's luxury 5-roomed lodge. Compact and intimate, with camp manager Andrew giving me a concise yet thorough overview of the camp. Kifaru has a great location on top of a hill, with large and well-appointed rooms, a beautiful central area and dining room. Room #5 appears to be the choice spot to be.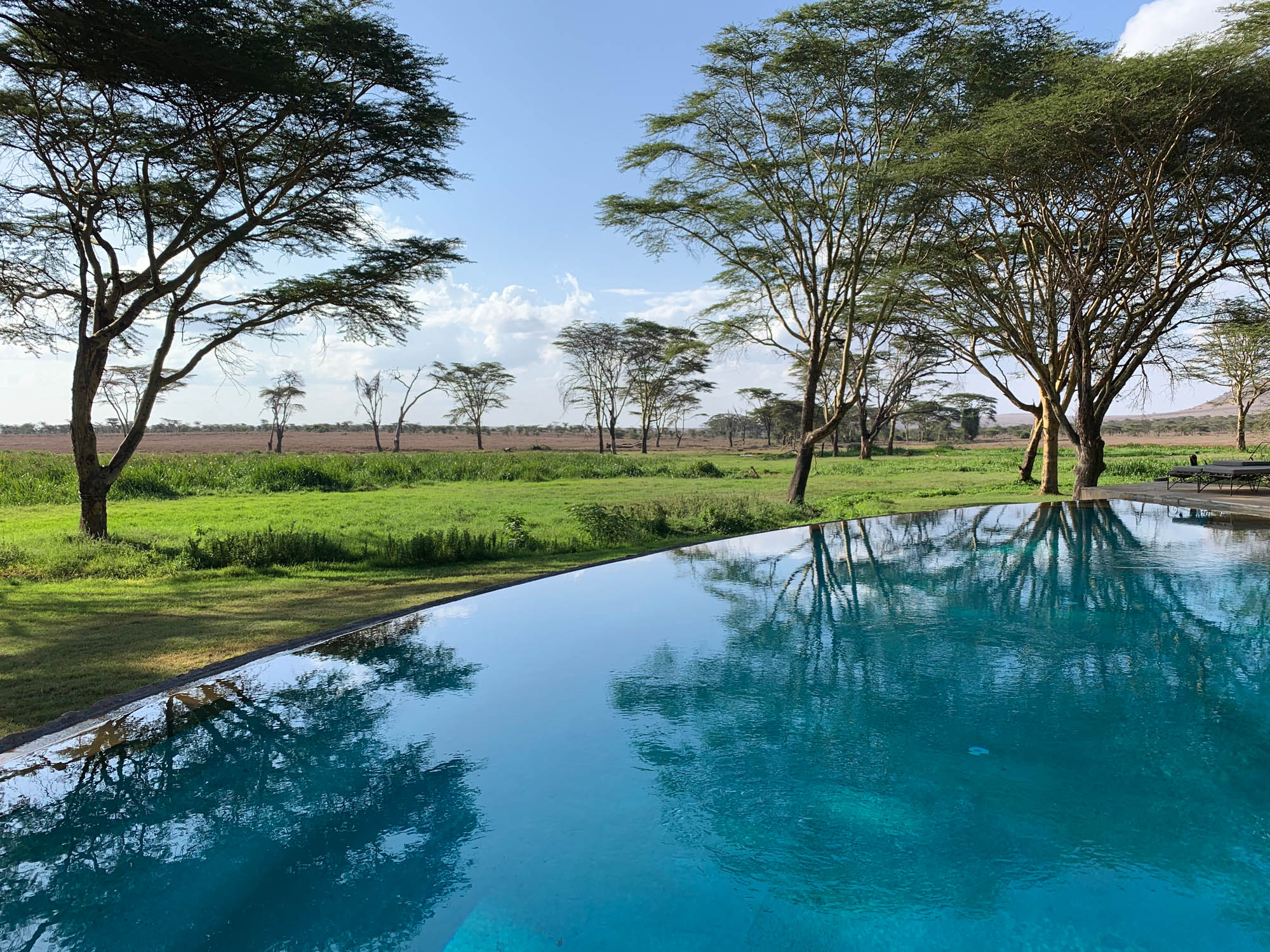 SIRIKOI LODGE
I had long looked forward to visiting Sirikoi, my planned 2017 visit having been derailed by Hurricane Harvey. Sirikoi turned out to be worth waiting for! It is an oasis like few others, from location to accommodation and management. The tented rooms, main lounge and dining room areas are stylish and immaculately maintained, and the food and beverage service is of an exemplary quality. While at Sirikoi, I took some time off from the game-viewing to scout out the property and surroundings a bit better.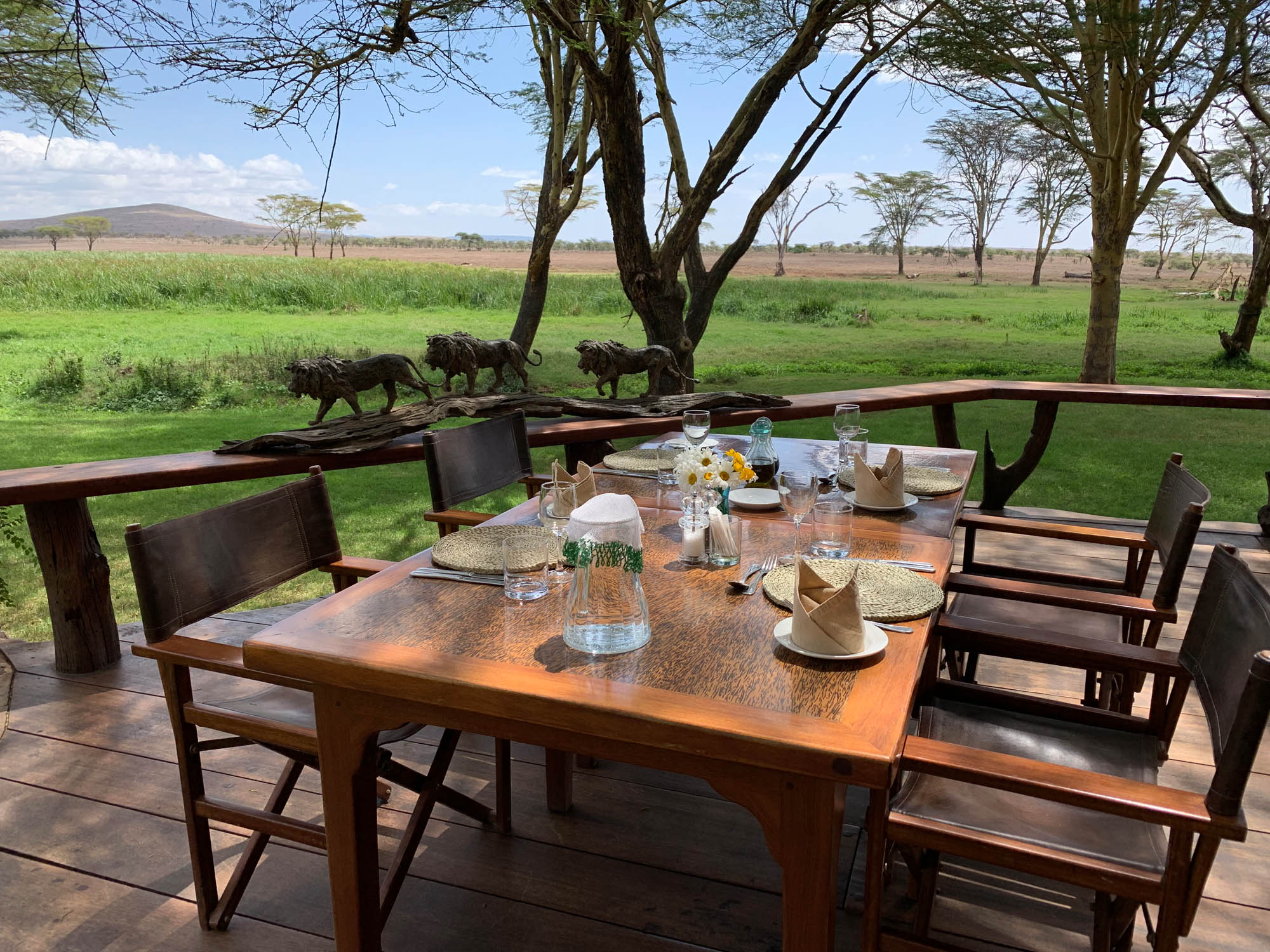 With its mix of four luxury tents and two exclusive use houses (with 2 and 3 bedrooms respectively), Sirikoi caters for discerning guests who like and enjoy comfort and luxury, but in an elegant, understated fashion. There is nothing over the top or extravagant about Sirikoi. It strikes a perfect balance between being luxurious and stylish, yet retaining the essence of a true Kenyan retreat.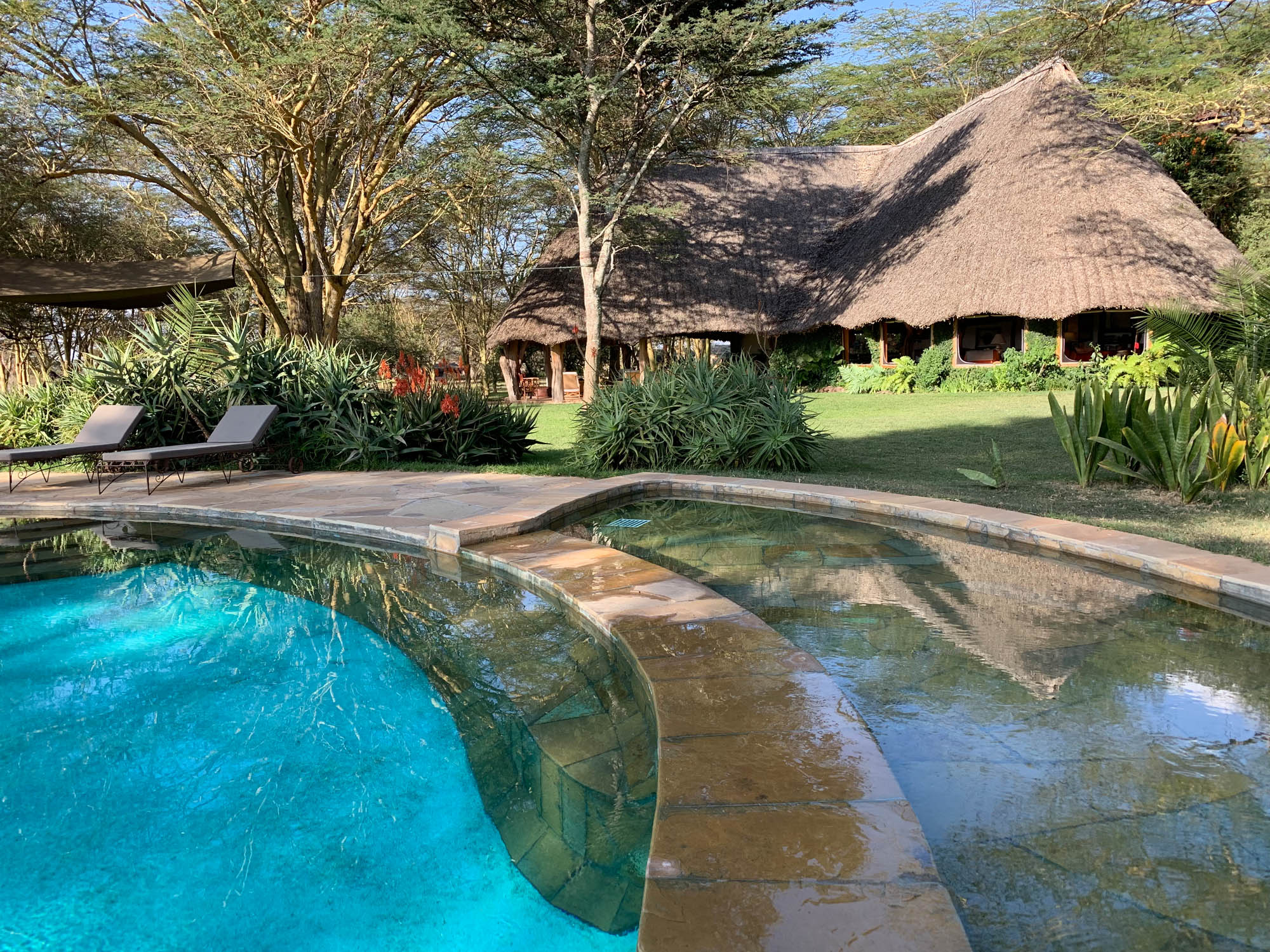 Sirikoi's location right alongside the Sirikoi stream, on the edge of a large swamp, results in wildlife often entering the property and being visible from the open dining deck in front of camp. In the late afternoon and early evening, as the birds settle down and nocturnal creatures like bush babies start to get active, enjoying a sundowner at Sirikoi is as good as it gets on safari. I experienced just that on my last night there. One by one a family of seven Striped Kingfishers disappeared into a communal hole in a tree where they were to sleep for the night. Guinea fowls started to gather high in a nearby tree, as did baboons (not without some squabbling), vervet monkeys and even crowned cranes which flew out of the swamp to the protection of an elevated roost.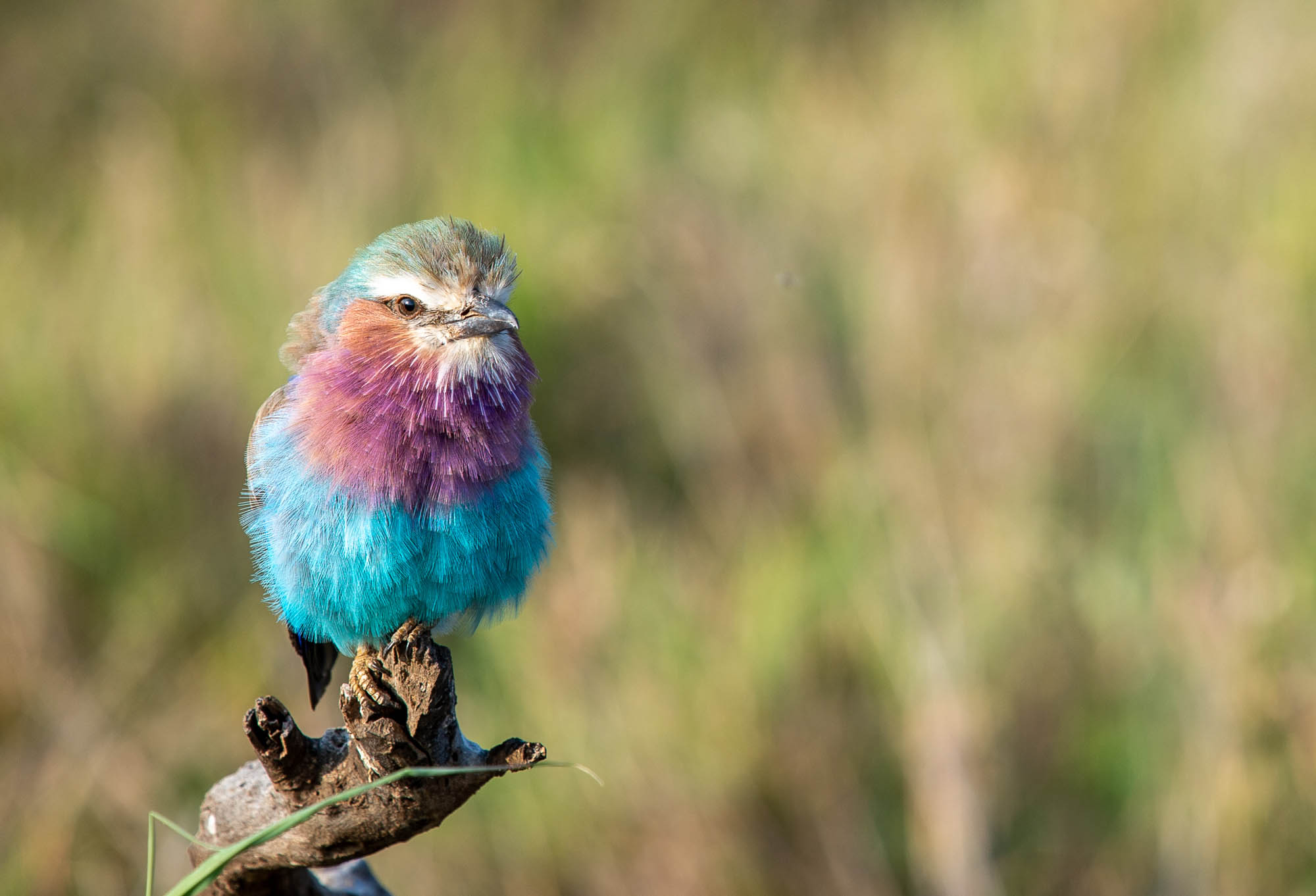 It became quiet as the sun set over the low hills to the west, the pinkish light remaining for a long time, with the trees perfectly reflected in the glassy surface of the pool.
I had the most fascinating conversation with the co-owner Sue Roberts over sundowners, finding out just how the Sirikoi property came to be in their possession. Acquiring Sirikoi ended up being a pivotal piece in making Lewa Wildlife Conservancy the vibrant and successful model of co-operative conservation that it is. Land-owners, local government, and most importantly the community, all working together to achieve shared objectives.
YOU MIGHT ALSO BE INTERESTED IN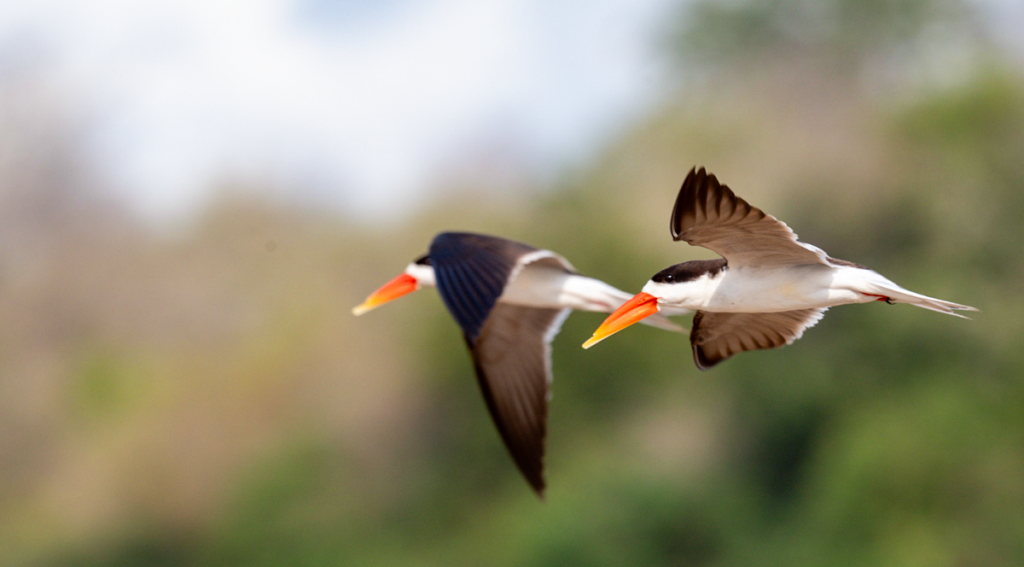 14th Oct 2023
From My Safari Notebook: Wildlife Photography
Birds in flight and wildlife photographers have an uneasy relationship. Things go wrong as often as they go right. Getting focus-lock on a moving subject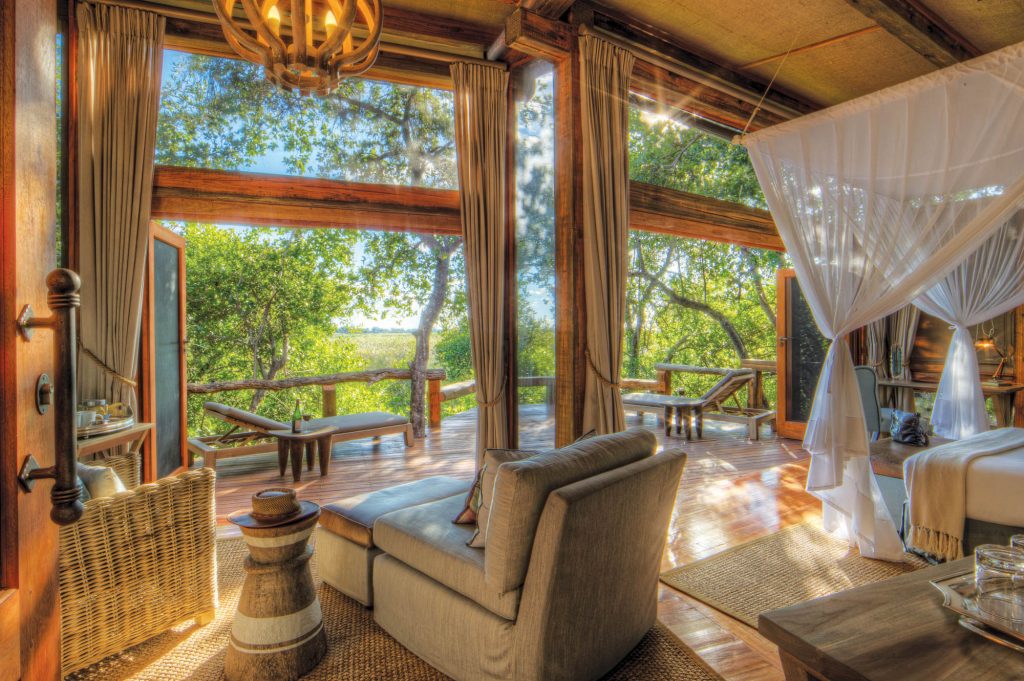 3rd Oct 2022
Camp Okavango, Botswana
Camp Okavango is in the heart of the permanent part of the Delta. In this idyllic setting there are no vehicles, and it is just a short walk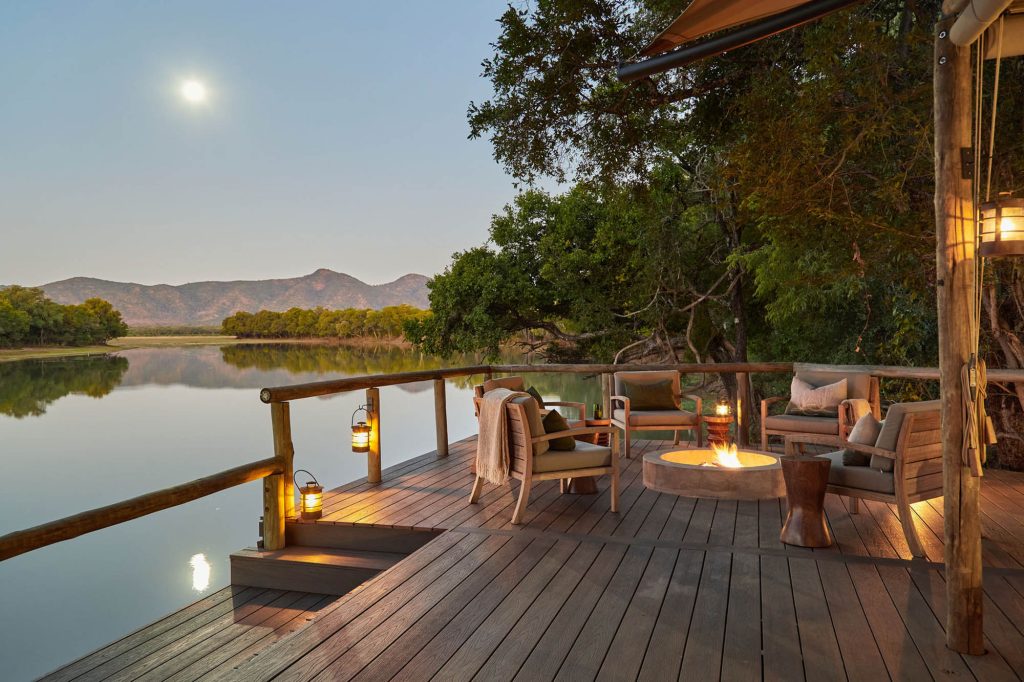 10th Sep 2021
Chindeni and the Bushcamp Company, Zambia
By late July we found ourselves at Chindeni, a small Bushcamp Company property
SUBSCRIBE TO OUR NEWSLETTER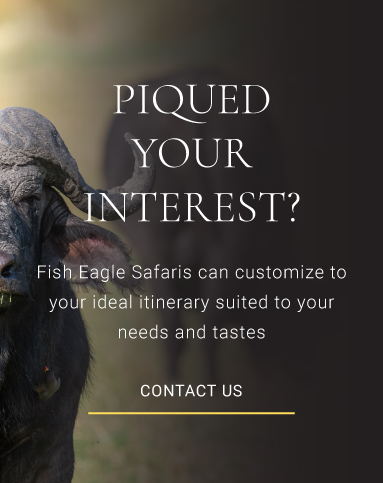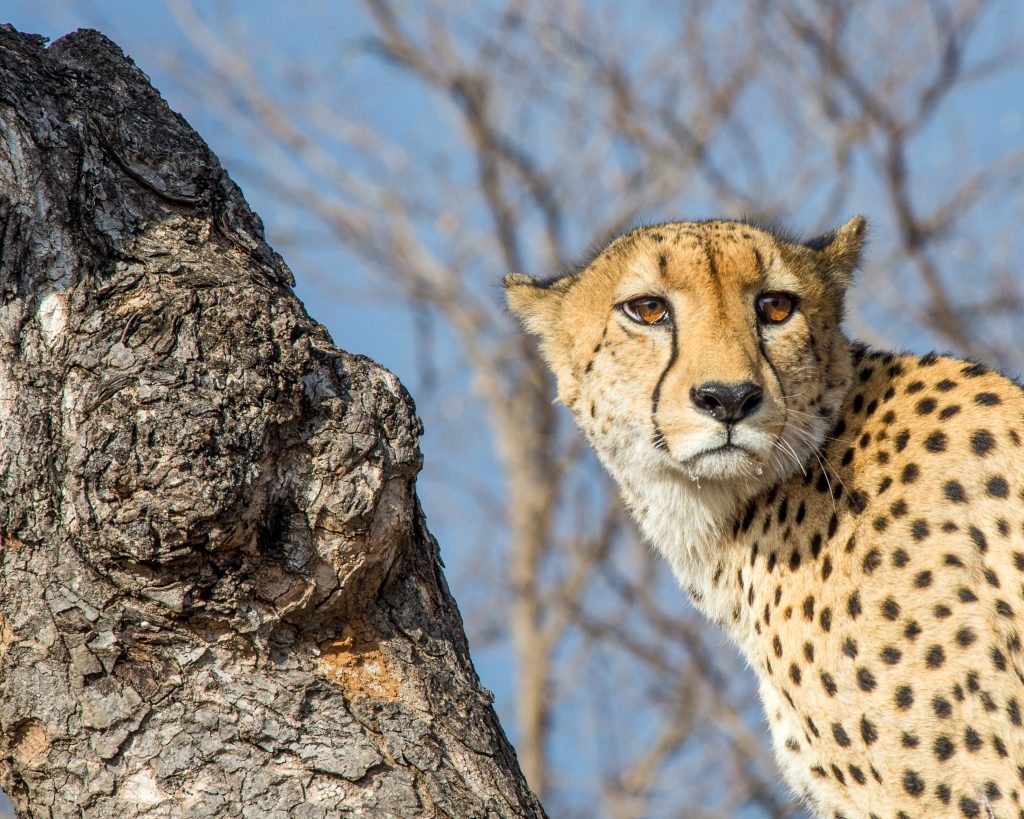 9th Oct 2020
Cheetahs, cheetahs, cheetahs
For many visitors to Africa, seeing the big cats is #1 on their wish list. Nobody wants to go home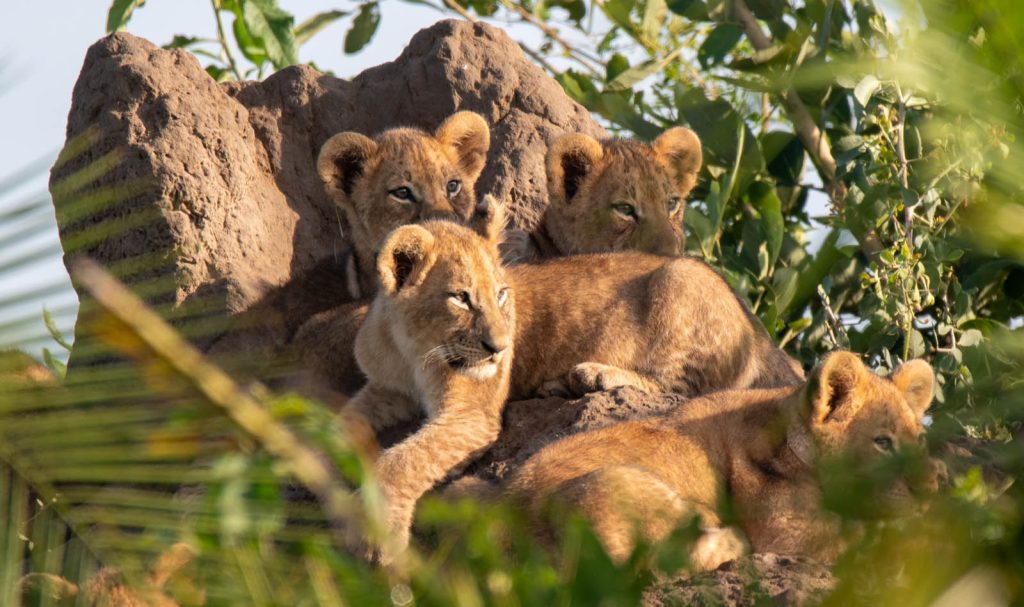 17th Jun 2020
A Visit to Northern Botswana
If going on safari in Africa is your idea of heaven, then Botswana is nirvana. A few days there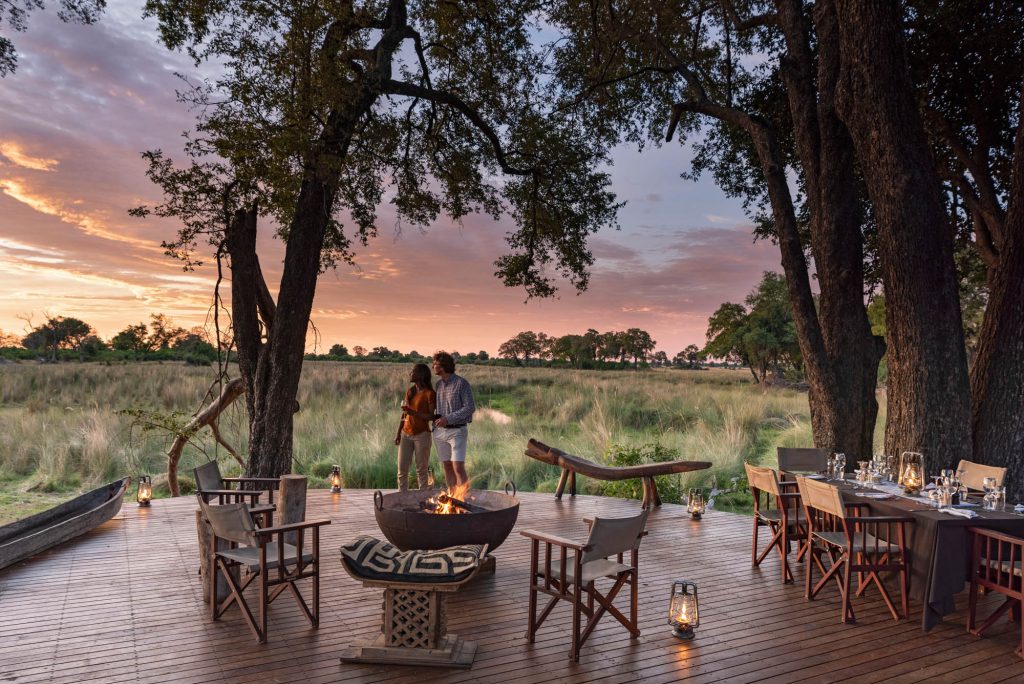 30th Jul 2021
Duba Explorers & Duba Plains Camp, Botswana DUBA EXPLORERS CAMP
Great Plains' Duba Explorers Camp is located in the northern part of the Okavango