$cat_name = 'category'; $categories = get_the_terms($post->ID, $cat_name); foreach ($categories as $category) { if ($category->parent) { echo $category->name; } } ?>
Jul 30, 2021
Duba Explorers & Duba Plains Camp, Botswana DUBA EXPLORERS CAMP
Share: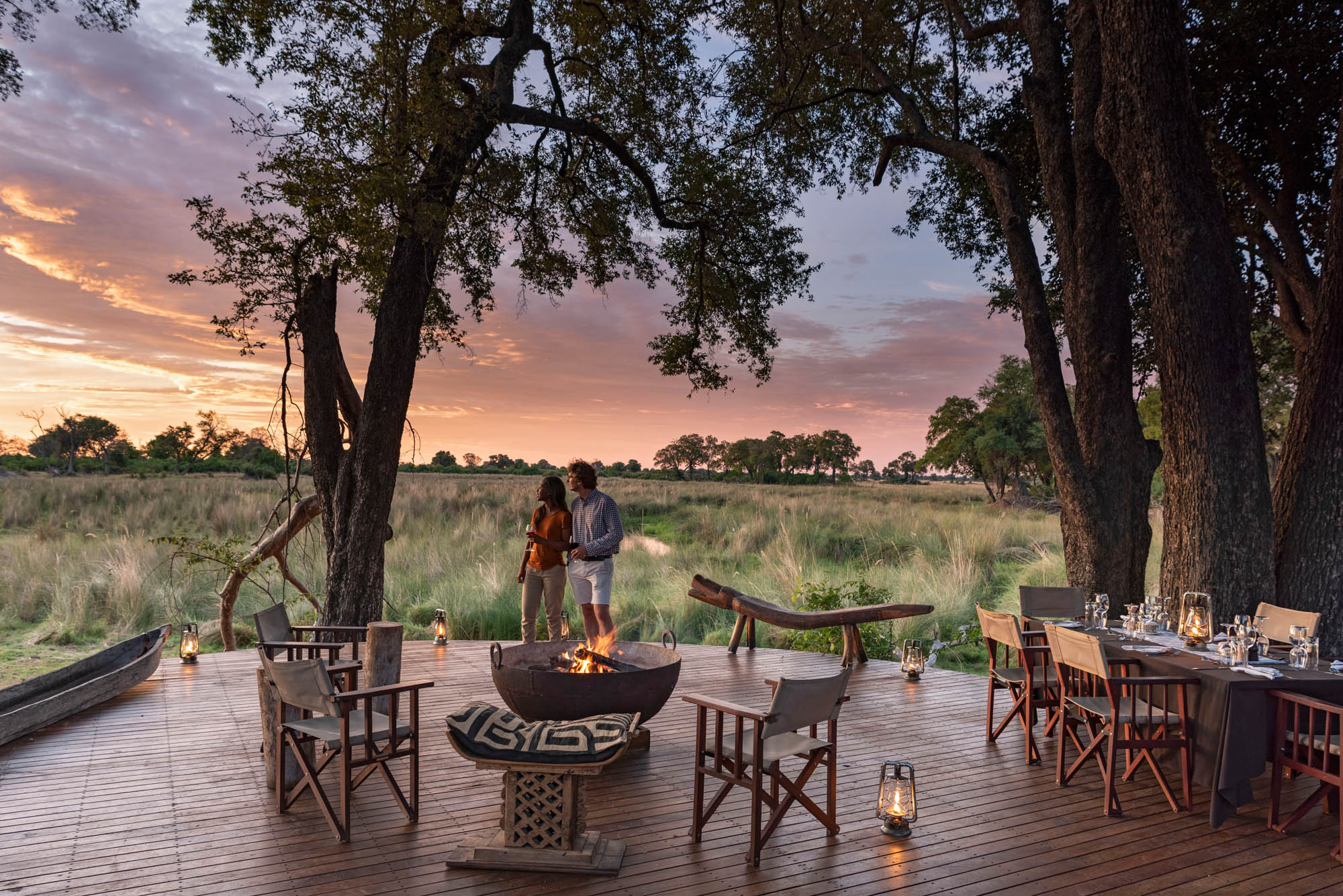 Photo – Great Plains Conservation
Duba Explorers & Duba Plains Camp, Botswana
DUBA EXPLORERS CAMP
Great Plains' Duba Explorers Camp is located in the northern part of the Okavango Delta in Botswana.  After a 45 minute flight from Maun, the gateway to the Delta, Fish Eagle Safaris' Lyndon and his wife Christine arrived at the airstrip in early July this year.  Due to the road to the camp being inaccessible as a result of high water, they transferred to camp by helicopter, in just five minutes.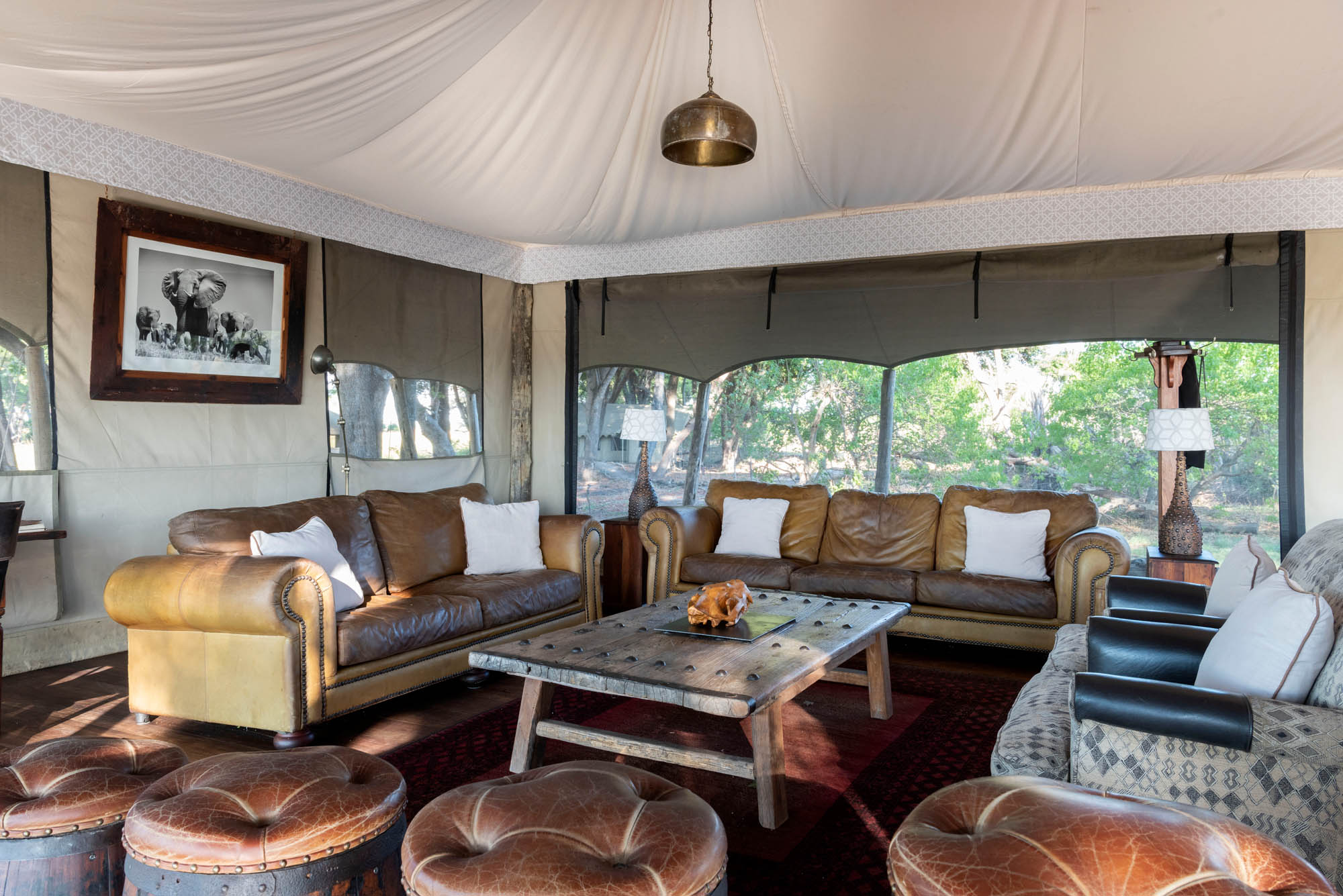 Photo – Great Plains Conservation
Duba Explorers is a lovely camp with a fantastic view over a large floodplain which is typically occupied by various antelope species, baboons and elephants.  On arrival we were able to spot one of three resident Pel's Fishing Owls.  These enigmatic large brown nocturnal birds are much sought after by keen bird-watchers.   The rooms at Duba Explorer are a perfect size with plenty of space made possible by what appears to be tent extensions for the shower and toilet sections.  Stylistically it is very 'Africa'.  The rugs are a great touch and very handy during the cold winter months.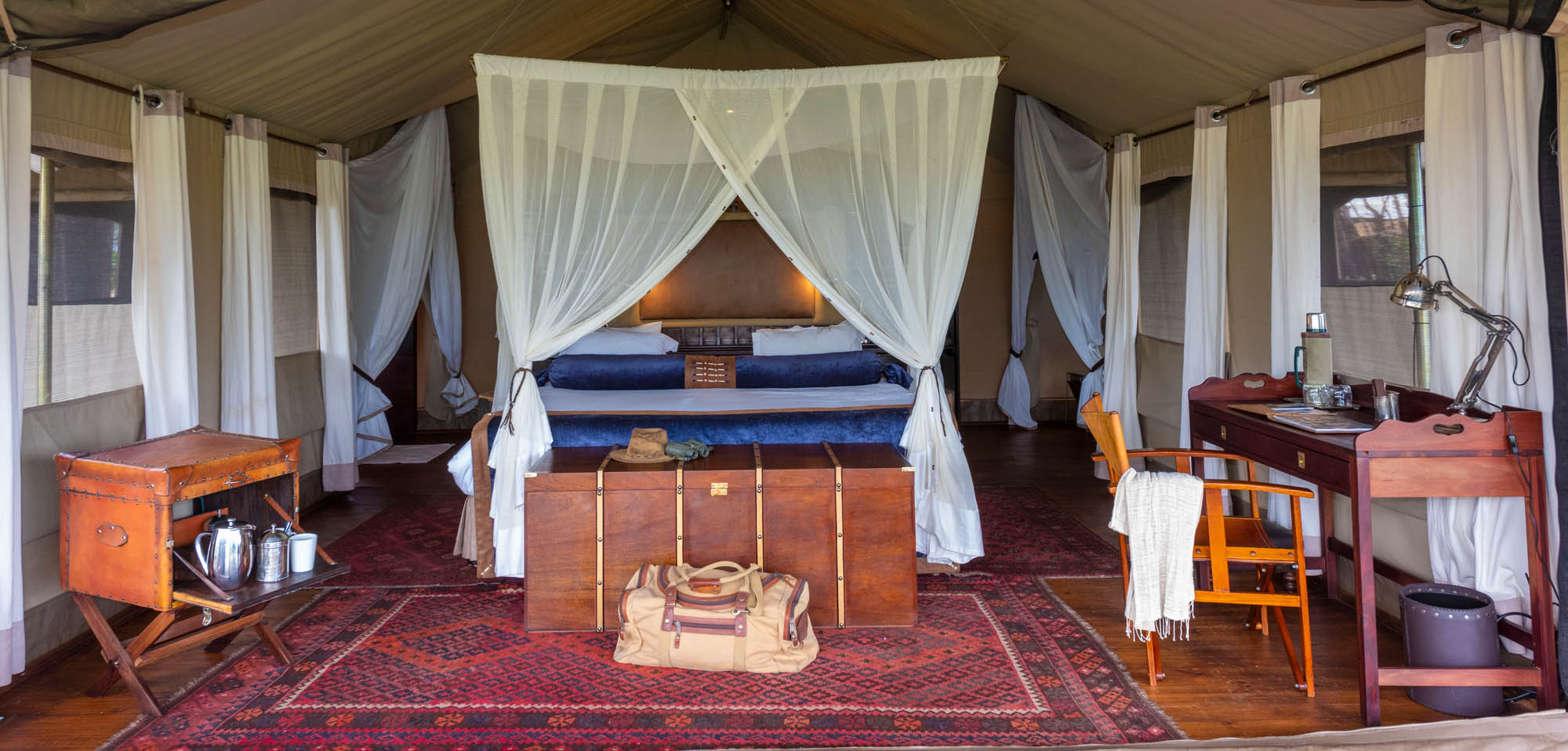 Photo – Great Plains Conservation
Shortly afterwards, we met our guide, J.R.  Easy enough of a name to remember, especially for a Texan.  J.R. was knowledgeable and very personable.  A real hoot in fact.  The camp management and staff were all top notch as well.  Although it is a mixed activity camp with both water and land activities available, there is a surprisingly large area available for game drives.  It was obvious that game was plentiful but it was tough to find some of the predators due to a lot of tall grass and foliage.  We did get an absolutely fantastic view of some African painted dogs and their ten young puppies.  They tend to den during the months of June and July so our timing was quite good.  We also had a pleasant mokoro ride just next to camp.  Very peaceful and relaxing and we got a decent look at a jewel-like malachite kingfisher.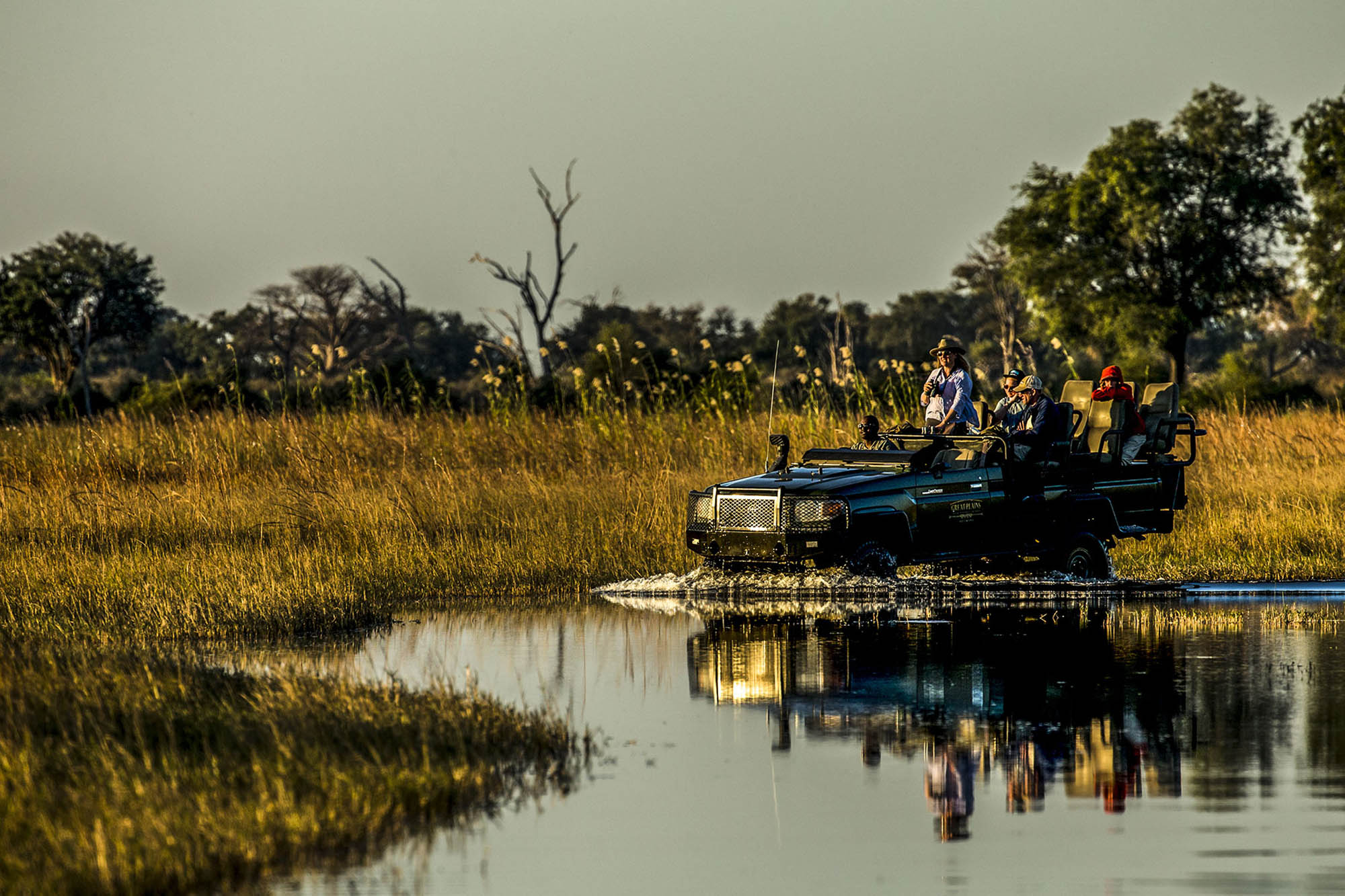 Photo – Great Plains Conservation
The meals at Duba Explorer were simply delicious.  Francois, the head chef, met with us before our evening activities to tell us about the dinner menu and to let us make our entree choices.  On the first night we had butternut soup, lamb, and a fruit sorbet.  Despite current Covid regulations prohibiting the sale and consumption of alcohol, the camp was able to move our dinner table to a non-public area so that we could enjoy a glass of wine or mixed drink, should we desire it.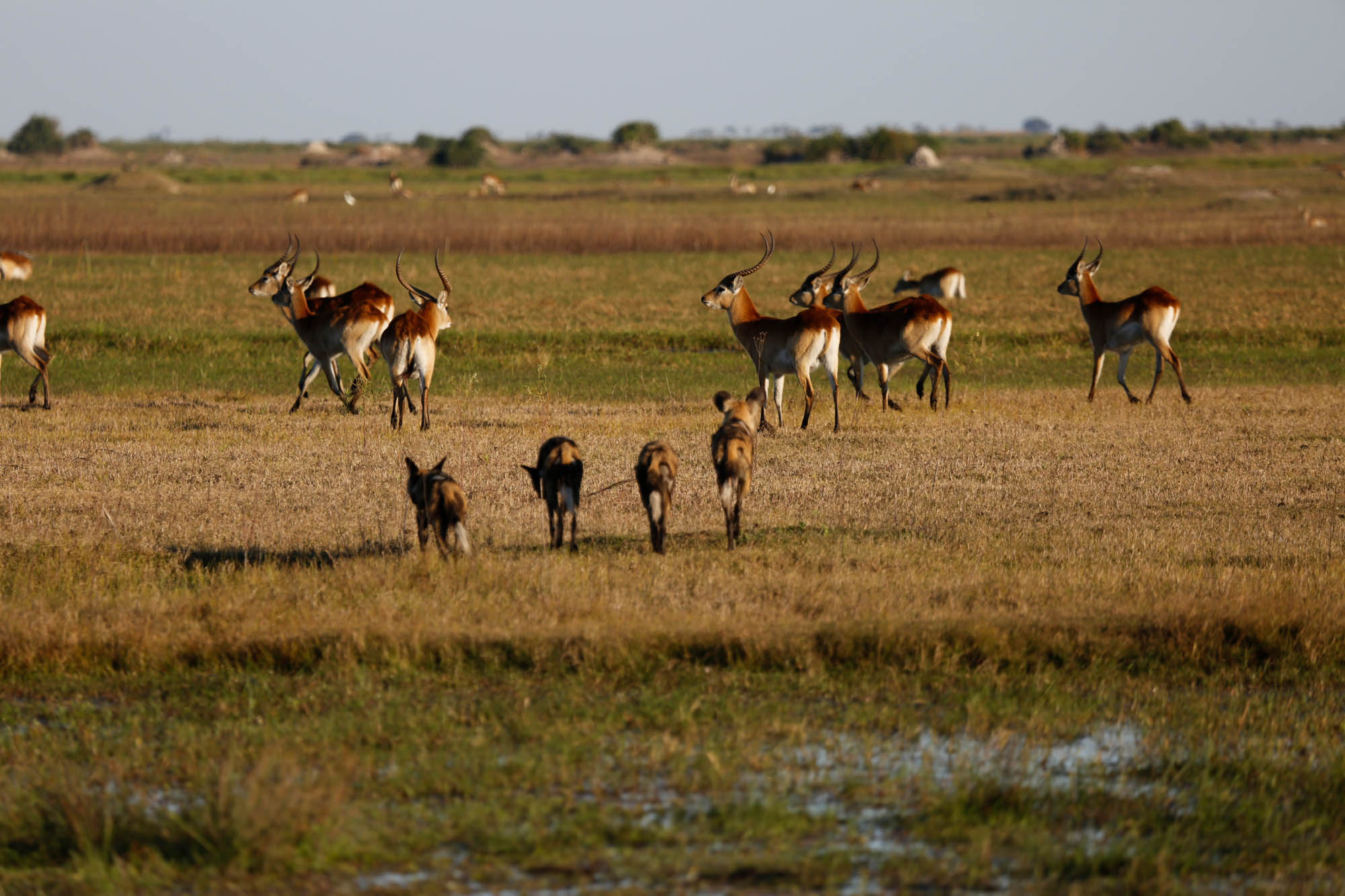 Photo – Great Plains Conservation
On subsequent game drives, we saw plentiful general game including elephants, impala, kudu, warthogs and countless species of birds.  The strengths of this camp are its beautiful location, design of the main area and tents, attentive staff and management and great guiding.
Photo – Great Plains Conservation
DUBA PLAINS CAMP
From Explorers it was about a 40 minute boat transfer to Duba Plains Camp. A malachite kingfisher seemed to be just in front of our boat for a good portion of the trip. We said our goodbyes to J.R. and met our new guide Mots who took us from the boat dock the rest of the way to camp.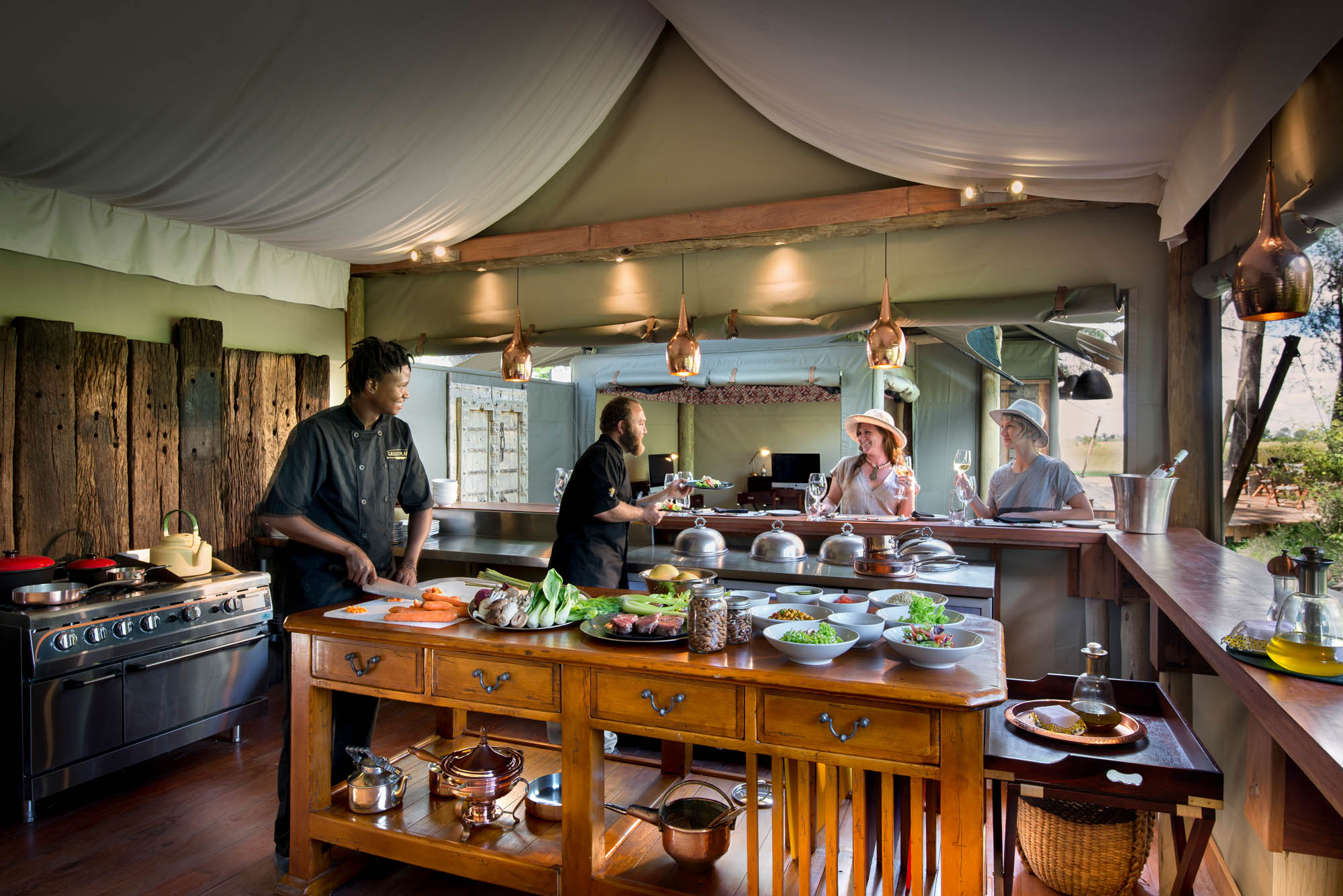 Photo – Great Plains Conservation
It was evident quite early on that Duba Plains is quite a grand camp. The main area sprawls with several large, interconnected tented rooms.  There is a library, couches and furniture, a photography room, an interactive kitchen area, and a large deck overlooking a floodplain.  One feature of the camp is that each room is assigned a professional quality Canon camera with a 100-400 mm zoom lens which guests can use if they so desire.  Whatever pictures you take are uploaded to a memory stick to be taken with you at the end of your stay.
Photo – Great Plains Conservation
Before heading to our room we enjoyed brunch in the main area.  At Duba we had a 6:00 am wake up call and left camp by 6:30 with a packed breakfast so brunch is served upon returning to camp.  Brunch consisted of four different salads and a protein.  We had a quinoa salad, beet salad, green salad and an Indian salad along with grilled chicken breasts.  It was the first of many excellent meals from the talented staff.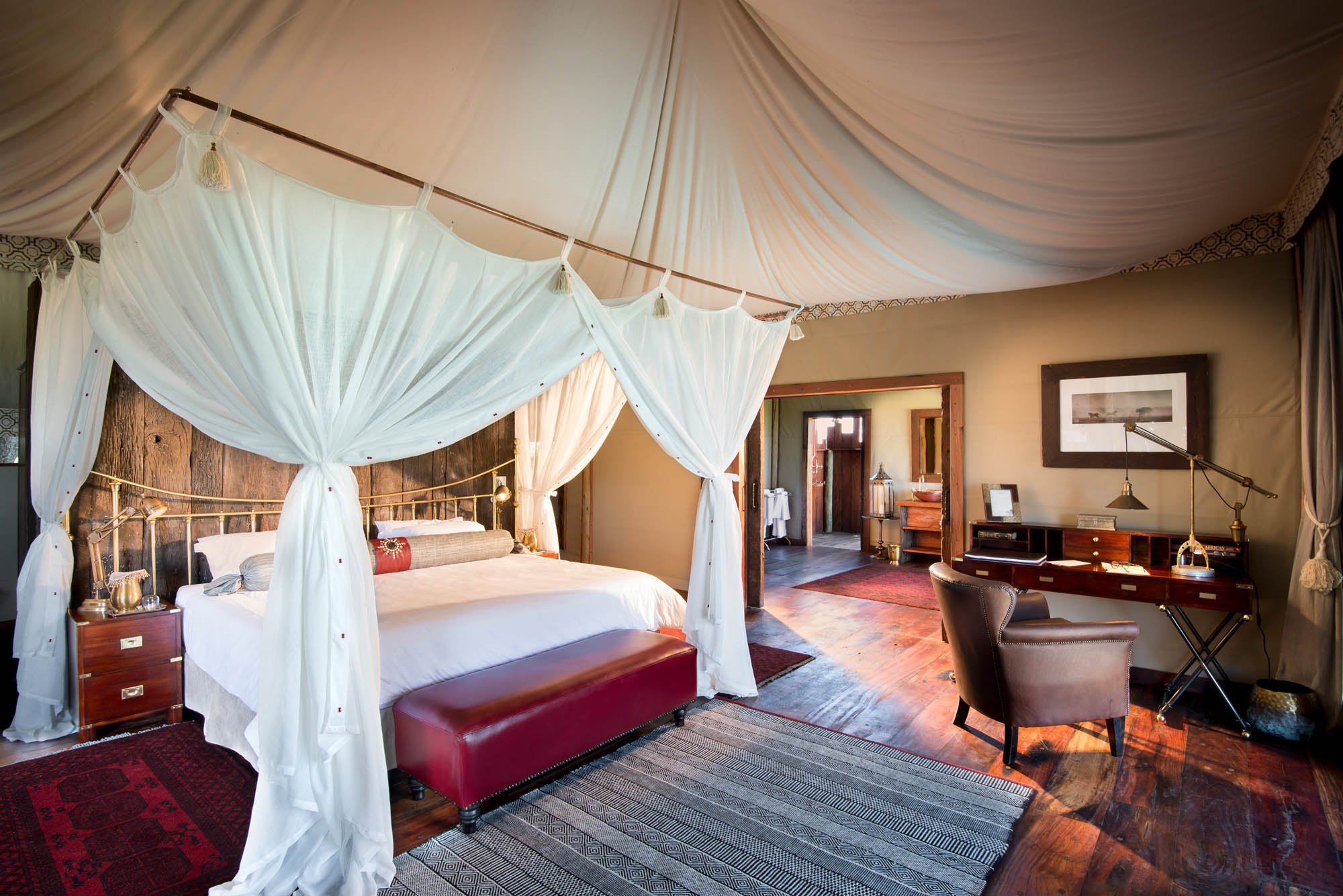 Photo – Great Plains Conservation
The rooms really wowed us with their decor, amenities and sheer size.  The ceilings are elevated and the room is actually built on several levels.  At the entrance are huge wooden doors kept shut with a chain link from either the inside or outside.  There is an extensive mini bar, tea and coffee station, plunge pool and outdoor sala, wardrobe area, large copper sinks and bathtub, indoor and outdoor shower, and a separate toilet.  Very impressive!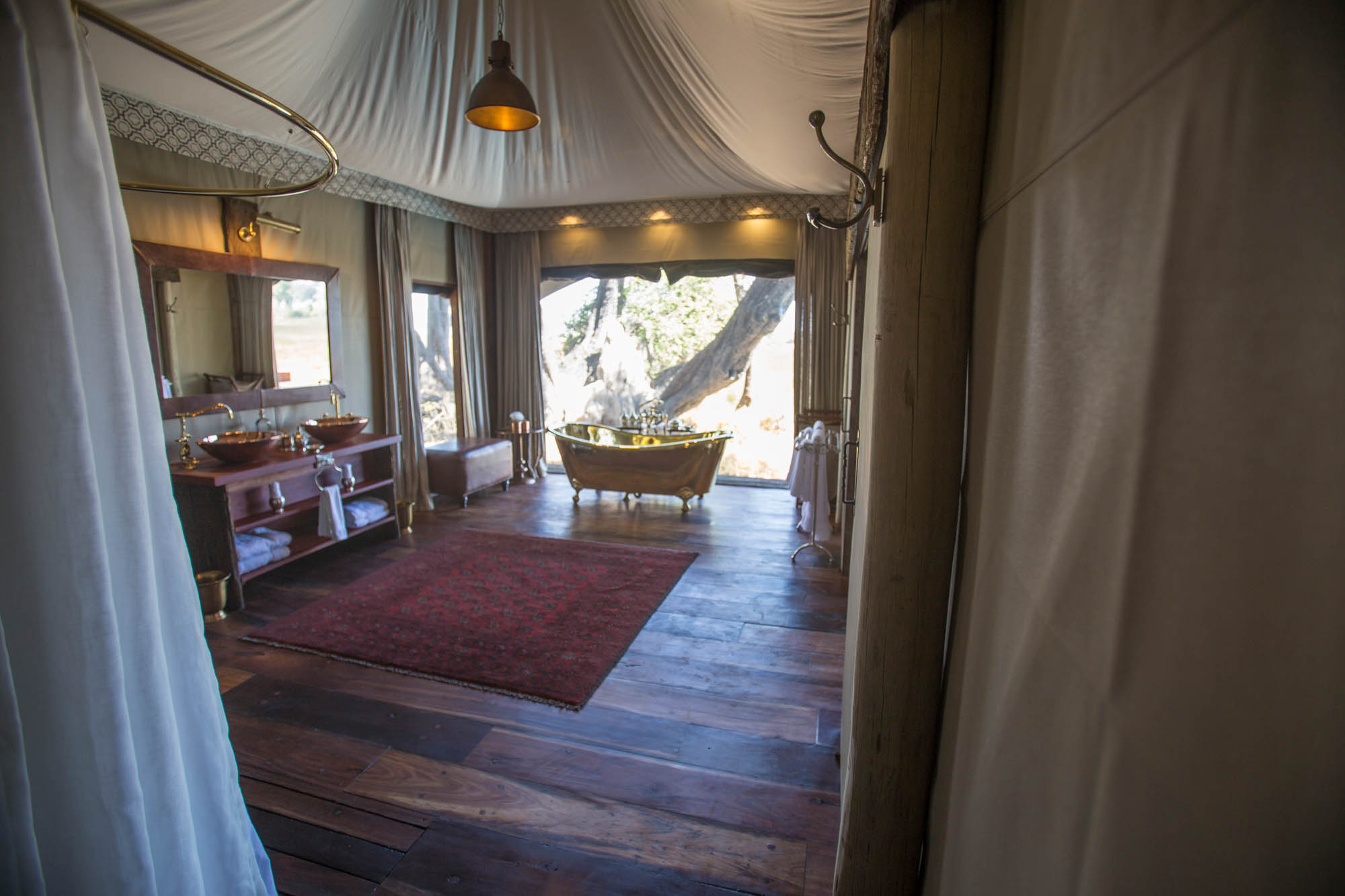 Photo – Great Plains Conservation
Game drives are done on the camp's sole use concession, Duba Island.  It takes a little while to get there as you must first cross a long wooden bridge and then navigate several long stretches of high water.  The 6-cylinder diesel Toyota Land Cruisers are totally in their element here and capable of handling anything that is thrown at them.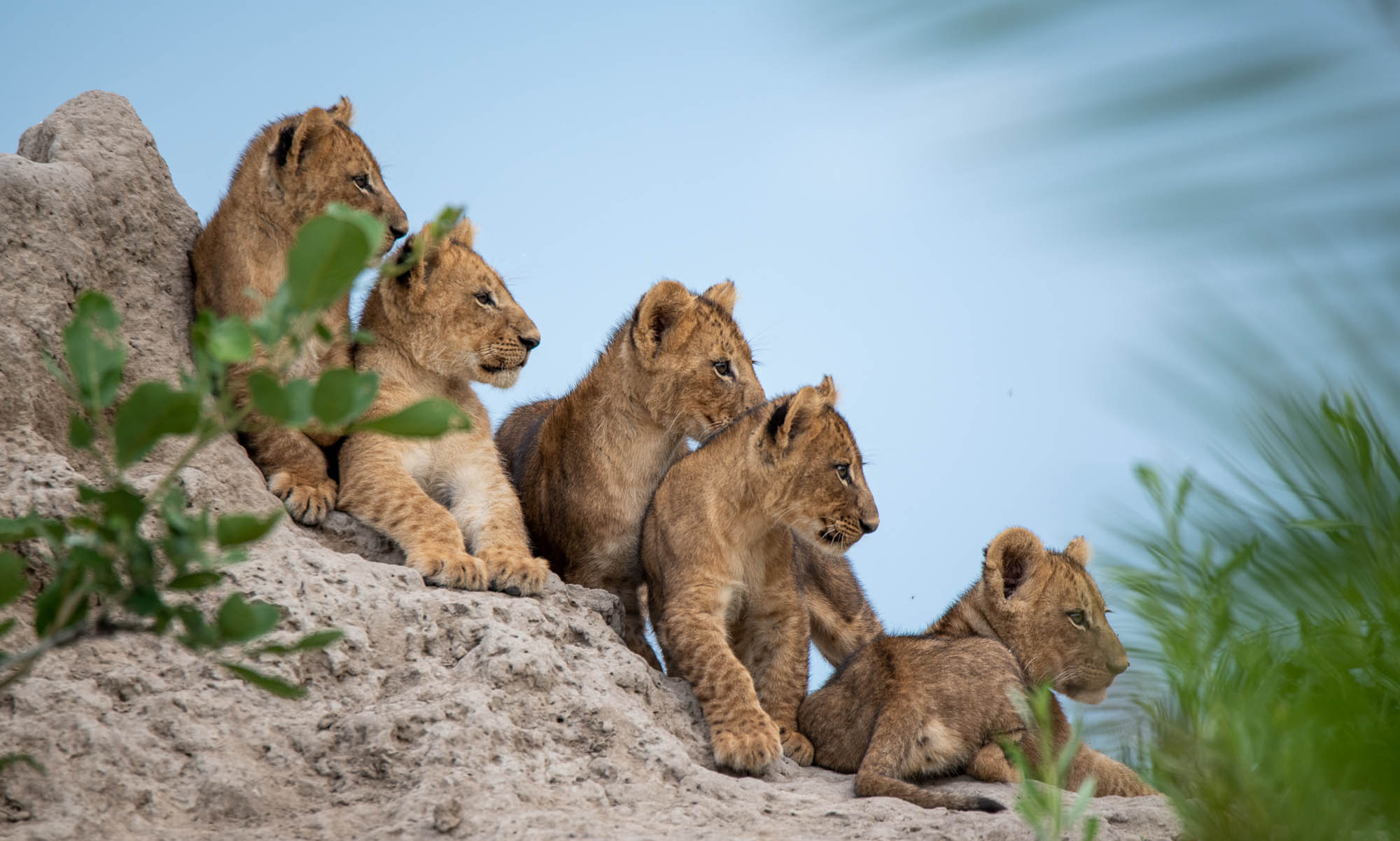 Once you are on the island the game-viewing is, frankly, spectacular  We saw an African rock python, a sleeping pride of about eight lions, another solitary male lion, a pack of African painted dogs barking at the lion to distract it from their nearby den, numerous rhinos, a civet, and countless antelope.  Mainly red lechwes and tsessebe.  And this was just during our first game drive!  Rhinos were reintroduced on the island and by the looks of it have been very successful.  They – along with the innumerable antelopes and herds of buffalo – keep the grass nicely 'mowed' which helps with the game-viewing.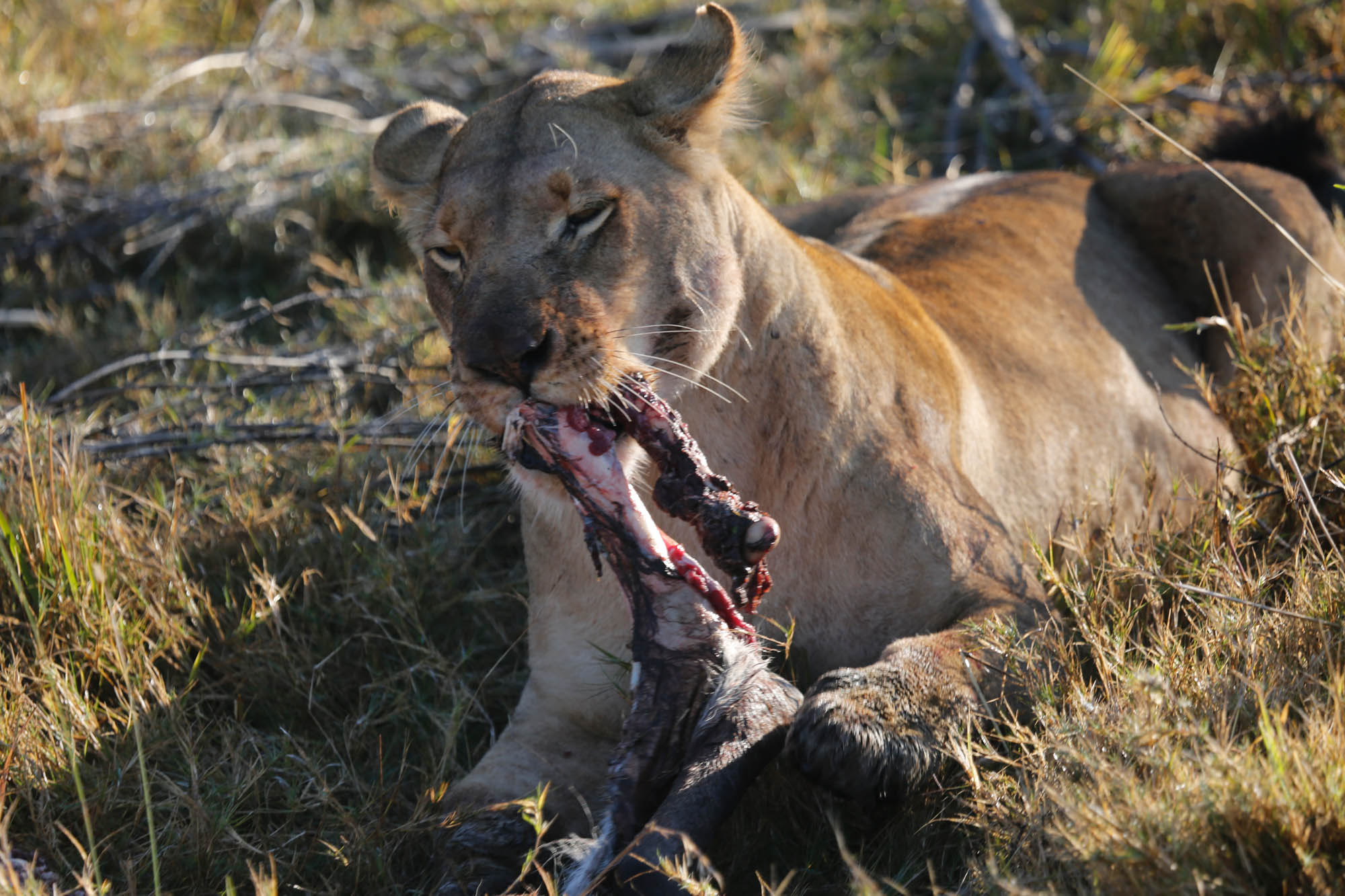 Highlights from the rest of our stay include several more lions including seeing some feeding on a recent kill, many more rhinos, large herds of buffalo, and getting to follow a pack of four painted dogs (who had very young pups which we were able to see) during a hunt that lasted the better part of an evening.  They were unsuccessful but what a thrill!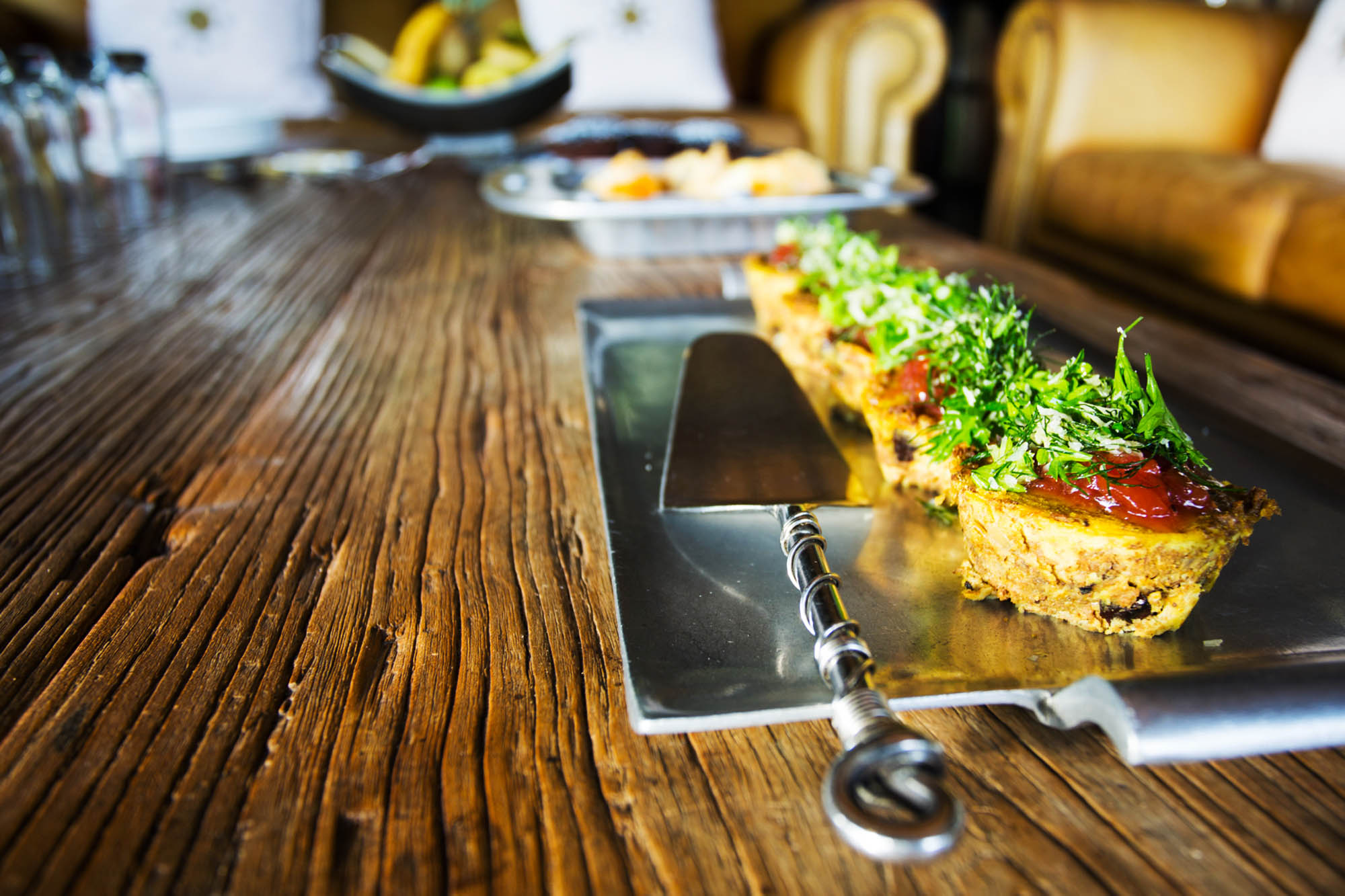 Photo – Great Plains Conservation
Dinner is served in courses and you will be asked before departing on your evening activity, about your choice of entree.  Typically it will be a choice between red meat, white meat or vegan/vegetarian.  If you choose meat you will get the vegetarian option on the side.  Meals begin with soup and fresh bread.  On our first night it was a tomato and carrot soup, beef fillet, and gingerbread cake dessert.  It was truly fine dining.  I appreciated that they kept the portions to a manageable size.  We did not have a meal we didn't love.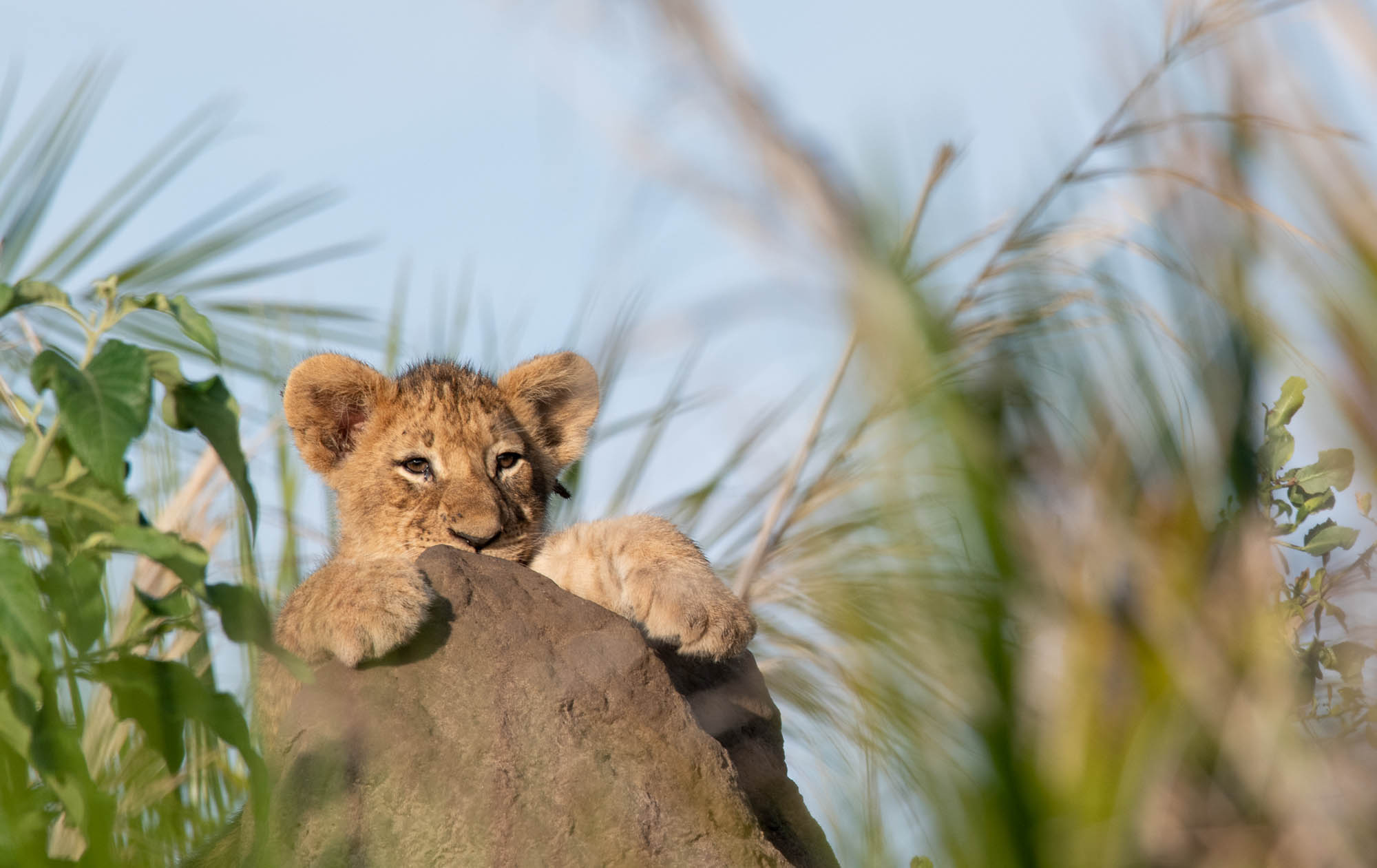 Our guide Mots was an absolute pro.  He had surmised from a warning call that there may be a snake around and spotted it literally less than one minute later.  He positioned us well for photography and masterfully followed the dogs on their hunt.  Very personable and a great sense of humor.  The staff back at camp was incredibly attentive and really made our stay feel special.  They set up a dinner in the outdoor sala at our room and were a joy during our stay.  The game viewing was so spectacular that even without everything else being so top notch, it would be a 'must visit' camp.  When you pair it with excellence across the board it is a no-brainer.  A worthy new addition to our Groundhog Day list of properties!"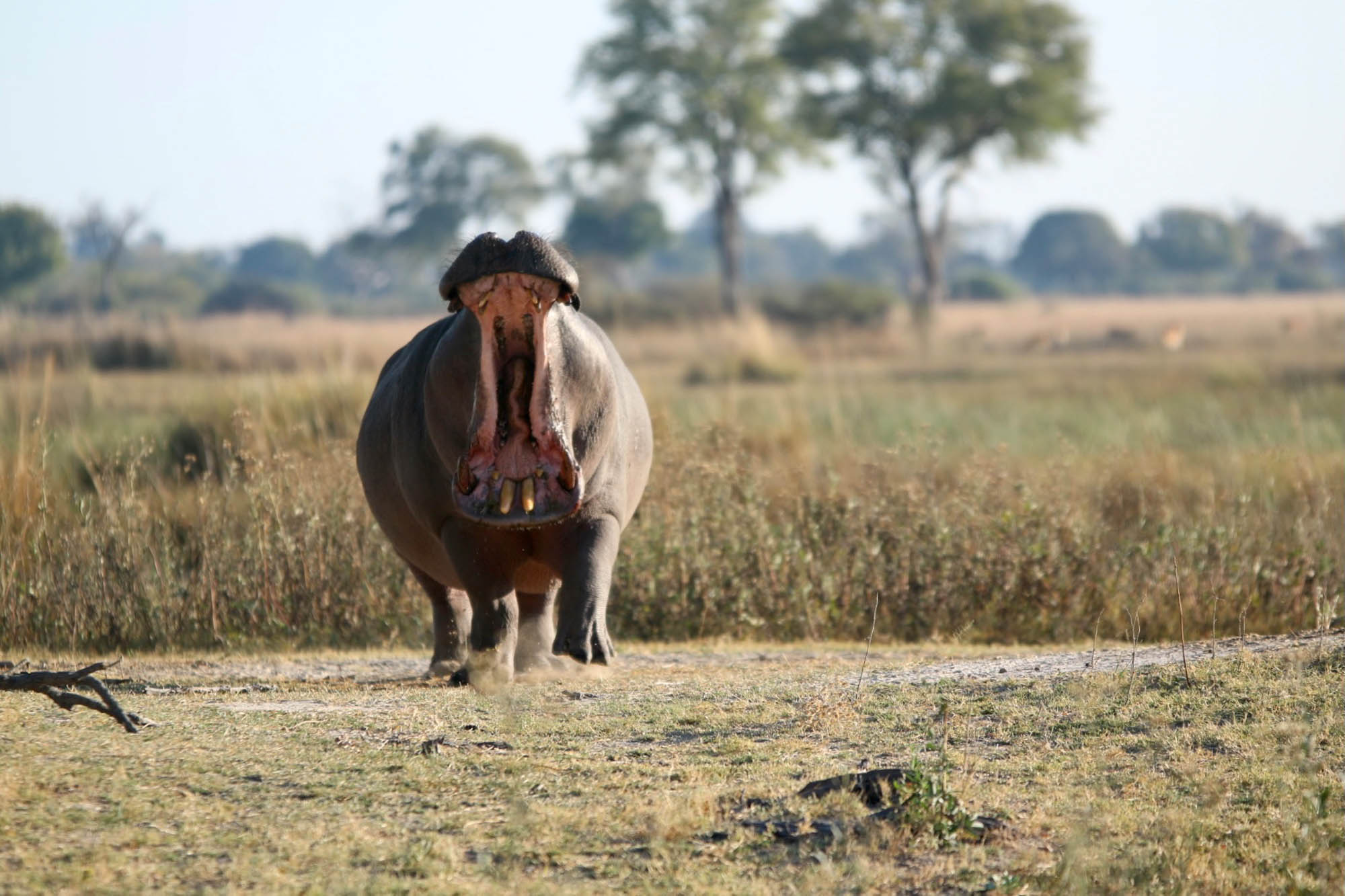 NOTES FROM EARLIER TRIPS TO DUBA PLAINS
I fondly recall a couple of earlier visits to Duba, which we first started to visit in 2008.  The memories of several game drives are still quite vivid.  One afternoon drive started on a promising note when we spotted what would turn out to be our only Wattled Cranes of that trip to Botswana. Striking and unmistakable, they strutted around the edge of the incoming water, keeping a wary eye on us. Wattled cranes are extremely sensitive to any disturbance while nesting, which has resulted in these birds practically disappearing from much of their former range in Southern Africa, the Okavango Delta being a notable exception.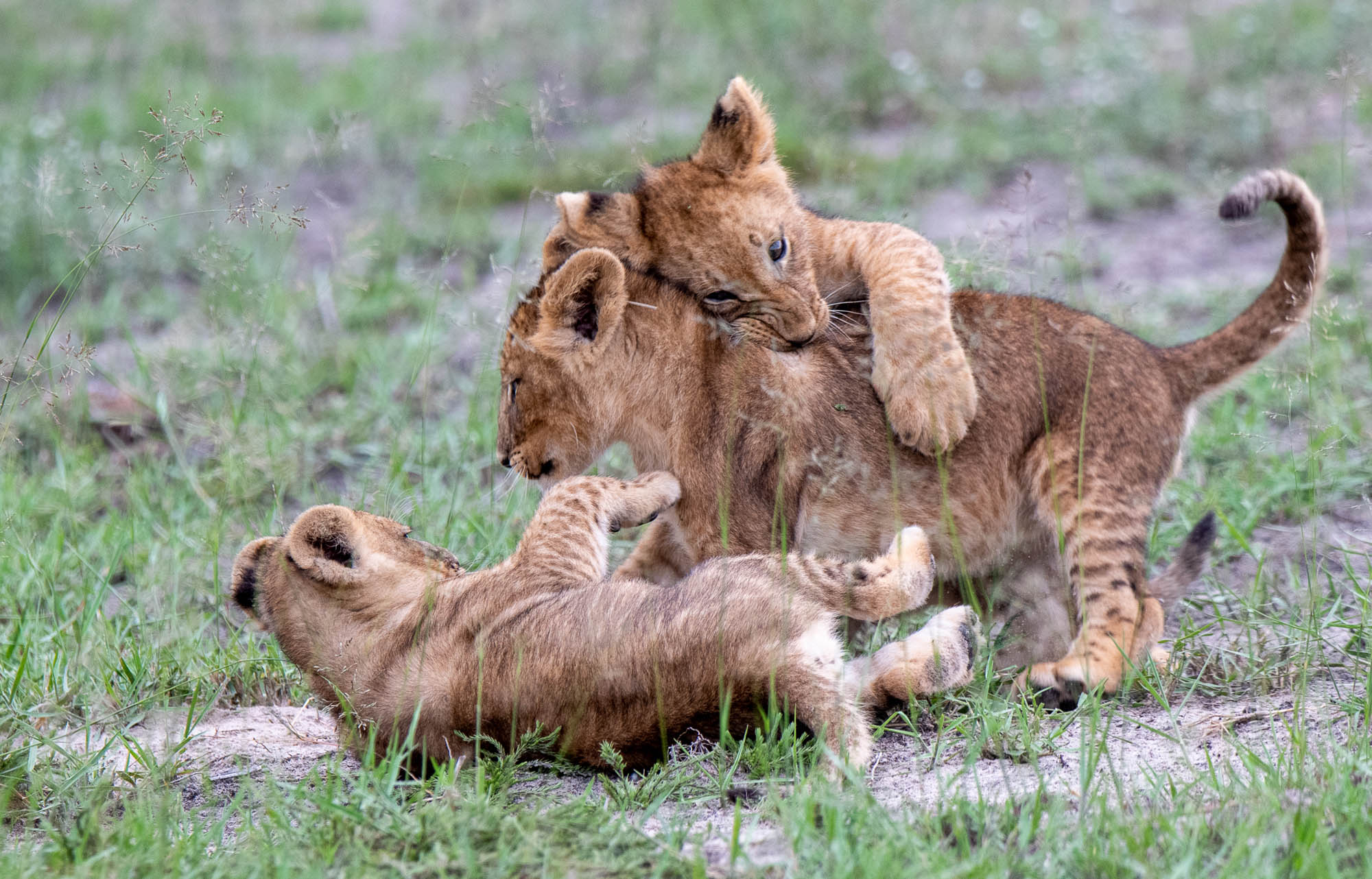 Almost immediately after our stop for sundowners, the tenor of the drive changed completely and within a couple of hours it turned into one of the best night-drives we had ever experienced. One after the other we started seeing some of the most elusive nocturnal animals, including Bateared Fox, Side-striped Jackal, Aardwolf, Civet, Porcupine with young ones, and African wild cat. We could not believe our luck.  At one stage a couple of very vocal Spotted Hyenas ambled past us and our guide did not hesitate for a second, swinging the Land Rover around and bouncing off after the fast disappearing animals.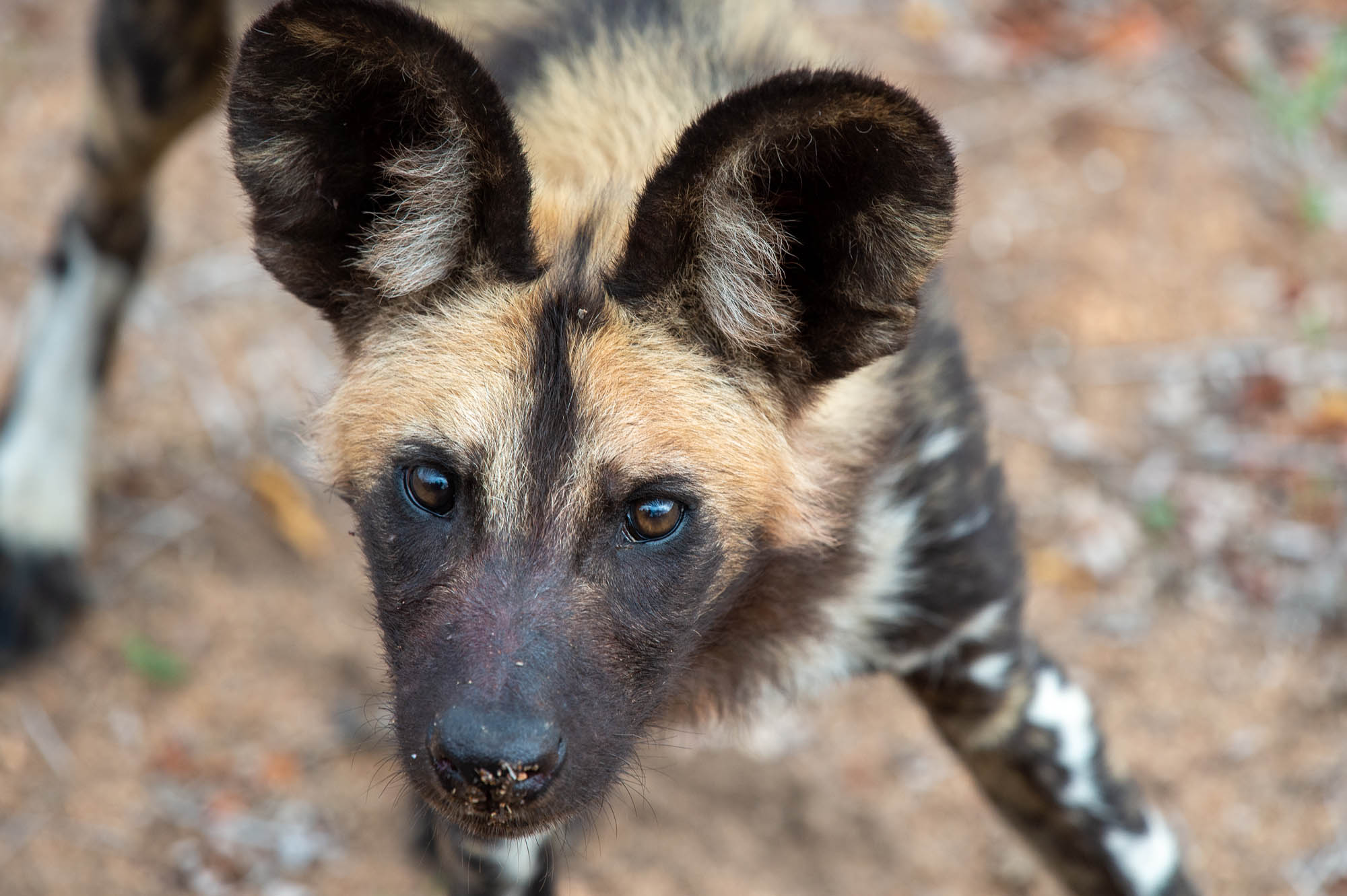 When we finally caught up with them, they had disappeared into a thicket, and all we could do was to sit and wait on its edge, trying to imagine what was happening in there. The unearthly whoops, growls, giggles and yells emanating from the bush were fodder for the imagination. The loud alarm snorts and distress calls of a buffalo completed the picture. A solitary buffalo must have been fighting off several hungry hyenas and we expected the bloodied animal to come crashing out of the undergrowth at any moment. Unfortunately, the encounter would remain an imaginary one for us as we had to leave the animals in the bush. Pangs of hunger affect not only hyenas – we had our own dinner appointment!
On a later visit, we realized that Duba had undergone a complete transformation. Visitors from earlier years may remember that buffalo herds used to be located by the pall of dust which they kicked up – not any more! Duba Plains is nowadays a much wetter camp and the vehicles spend a great deal of time 'swimming' on game drives.  On that trip, our best sighting of lions was early one morning when they were well-positioned around a woodpile, in intermittently good light. Even though there was a little rain falling at the time, it did not hamper the photography.
The following day, we found the lions just as they were crossing the water into an unreachable spot. We turned around, and used a different route through a watery expanse where likely nobody but our guide could even attempt to find his way. Sure enough, about 20 minutes or so later, we were perfectly positioned just as the female lion and her cubs sloshed by us, wet and bedraggled and shaking their skins just like dogs would do. Our guide's ability to anticipate and predict the lions' behavior and movement was nothing short of uncanny. Actually it was remarkable!
Photo: Desert & Delta Safaris
YOU MIGHT ALSO BE INTERESTED IN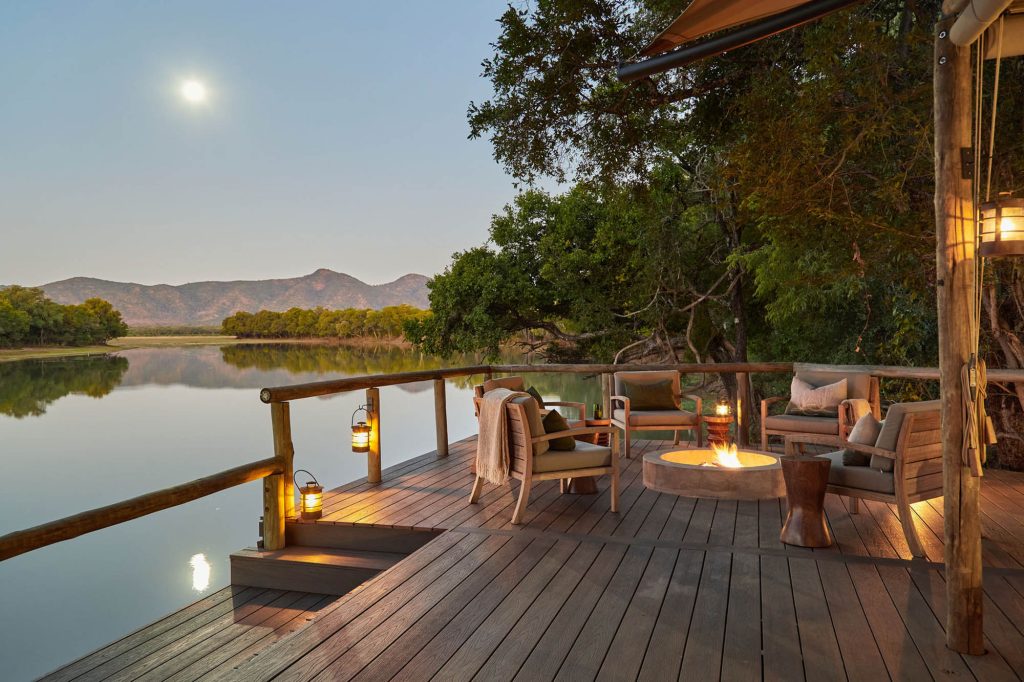 10th Sep 2021
Chindeni and the Bushcamp Company, Zambia
By late July we found ourselves at Chindeni, a small Bushcamp Company property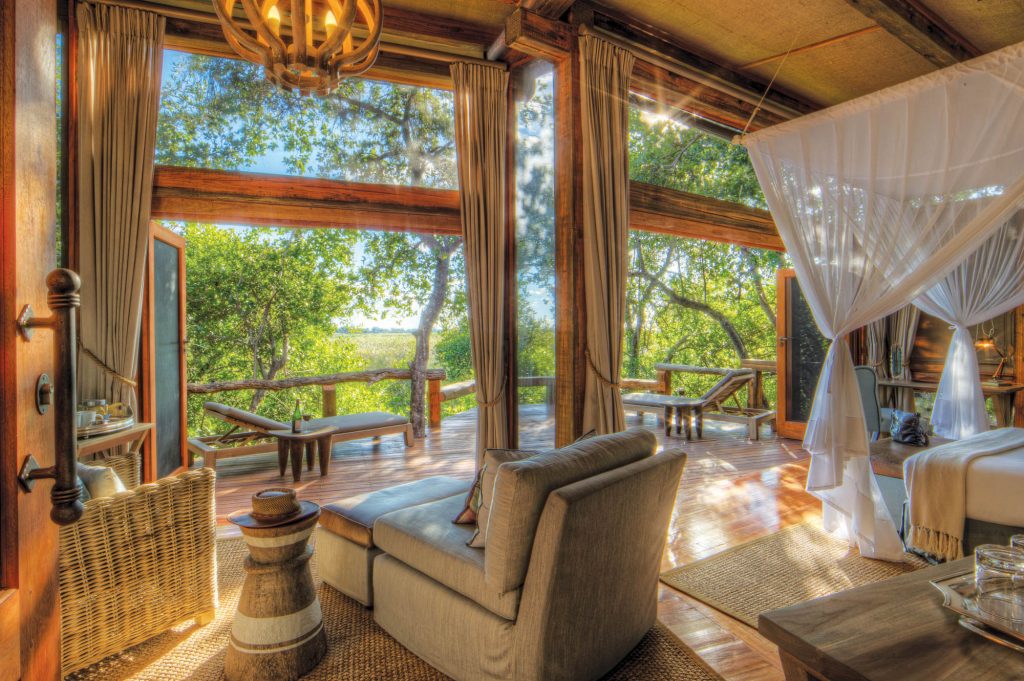 3rd Oct 2022
Camp Okavango, Botswana
Camp Okavango is in the heart of the permanent part of the Delta. In this idyllic setting there are no vehicles, and it is just a short walk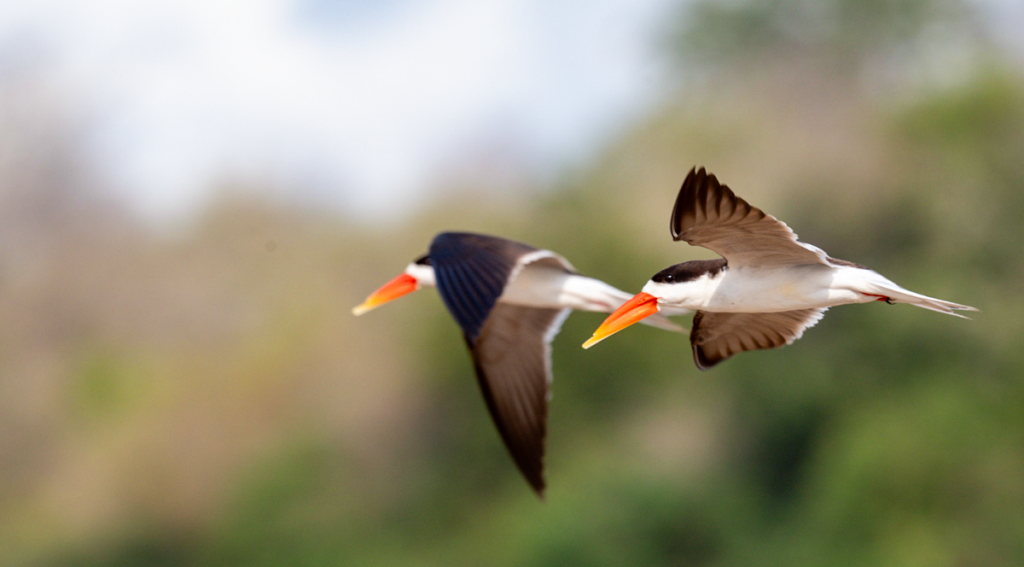 14th Oct 2023
From My Safari Notebook: Wildlife Photography
Birds in flight and wildlife photographers have an uneasy relationship. Things go wrong as often as they go right. Getting focus-lock on a moving subject
SUBSCRIBE TO OUR NEWSLETTER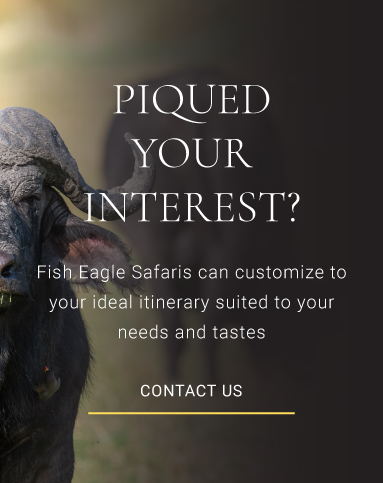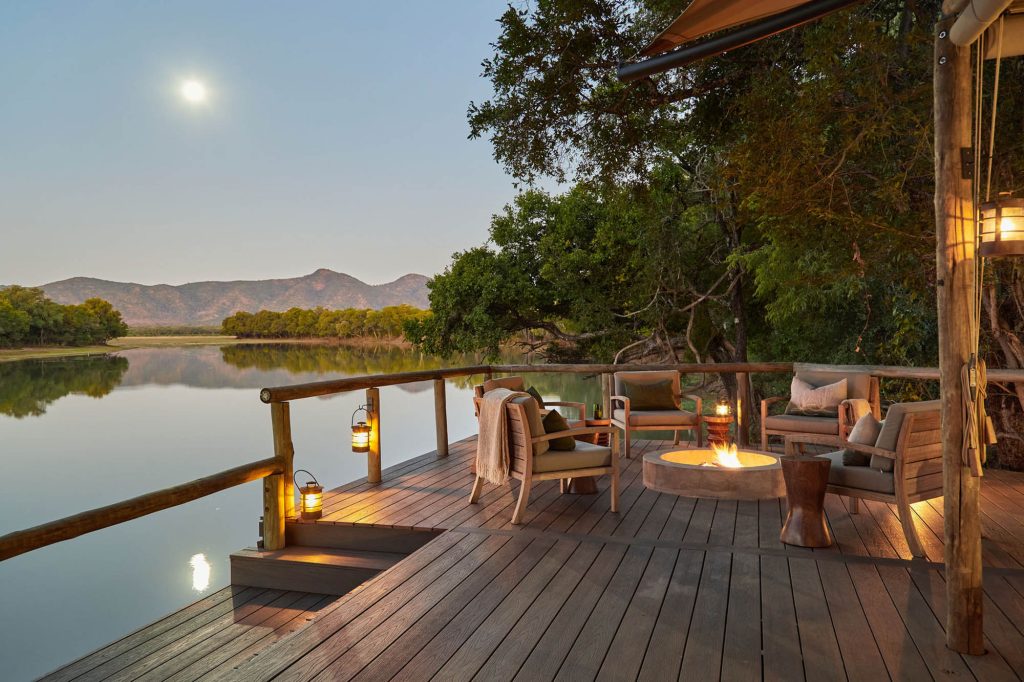 10th Sep 2021
Chindeni and the Bushcamp Company, Zambia
By late July we found ourselves at Chindeni, a small Bushcamp Company property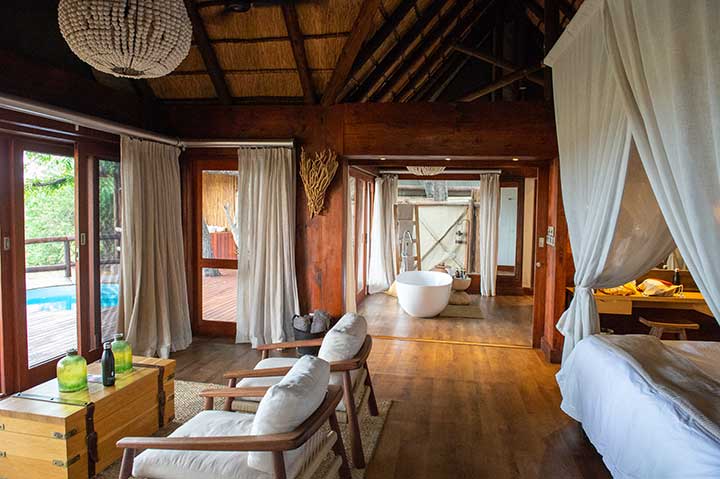 4th Aug 2022
On Safari At Belmond Eagle Island Lodge, Okavango Delta
What is the 'secret sauce' for an unforgettable few days on safari in Botswana? It starts with the animals, of course. The elephants, lions, giraffes, hippos