A Visit to Northern Botswana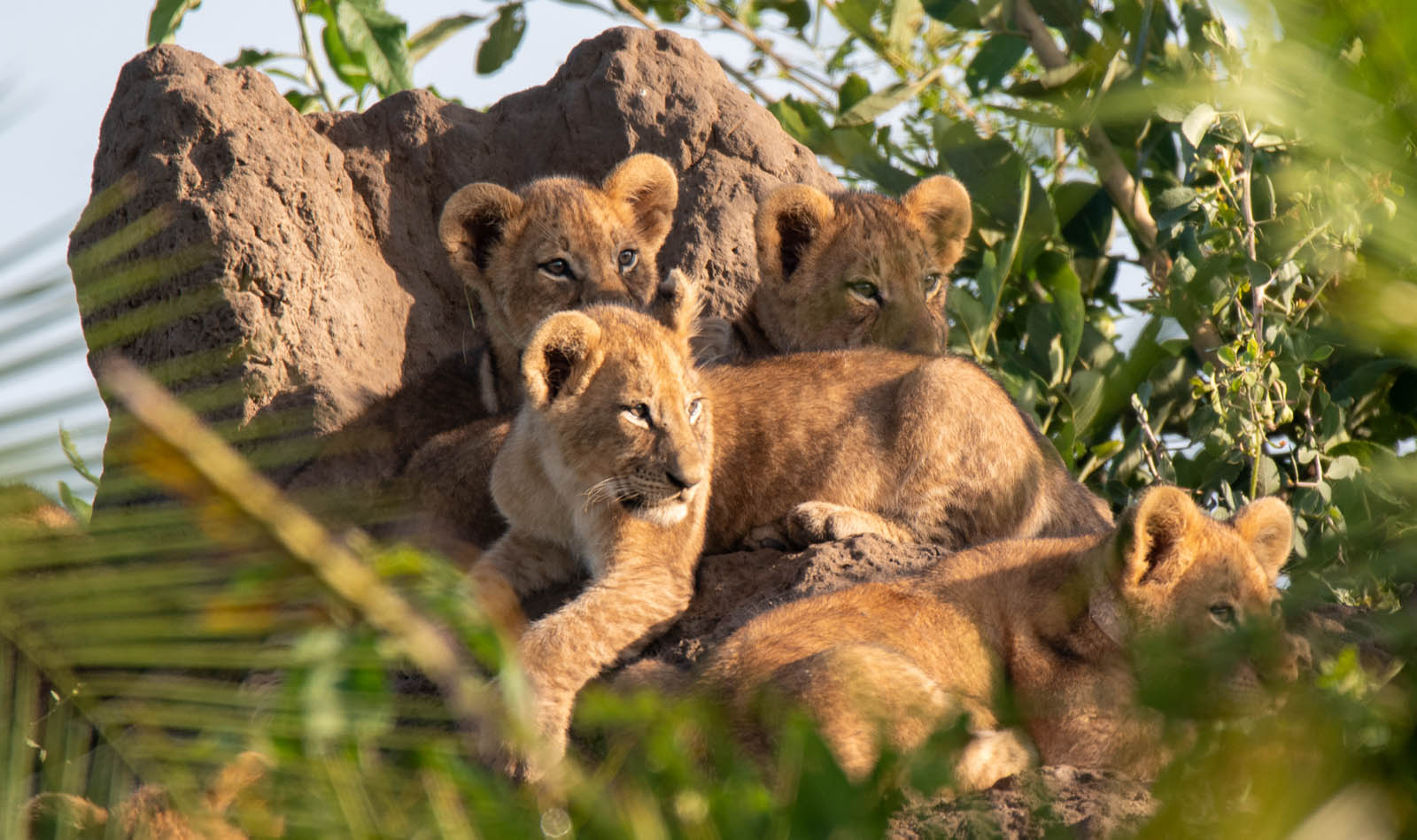 A Visit to Northern Botswana
If going on safari in Africa is your idea of heaven, then Botswana is nirvana. A few days there and you're in a state of perfect happiness, in an idyllic place. Africa's single best safari destination, Botswana offers an unbeatable combination of abundant wildlife in a true wilderness setting, where you can explore the beautiful Okavango Delta in the morning, and go out on a game drive in search of elephants, lions, buffaloes, giraffes, zebras and many other animals that same afternoon.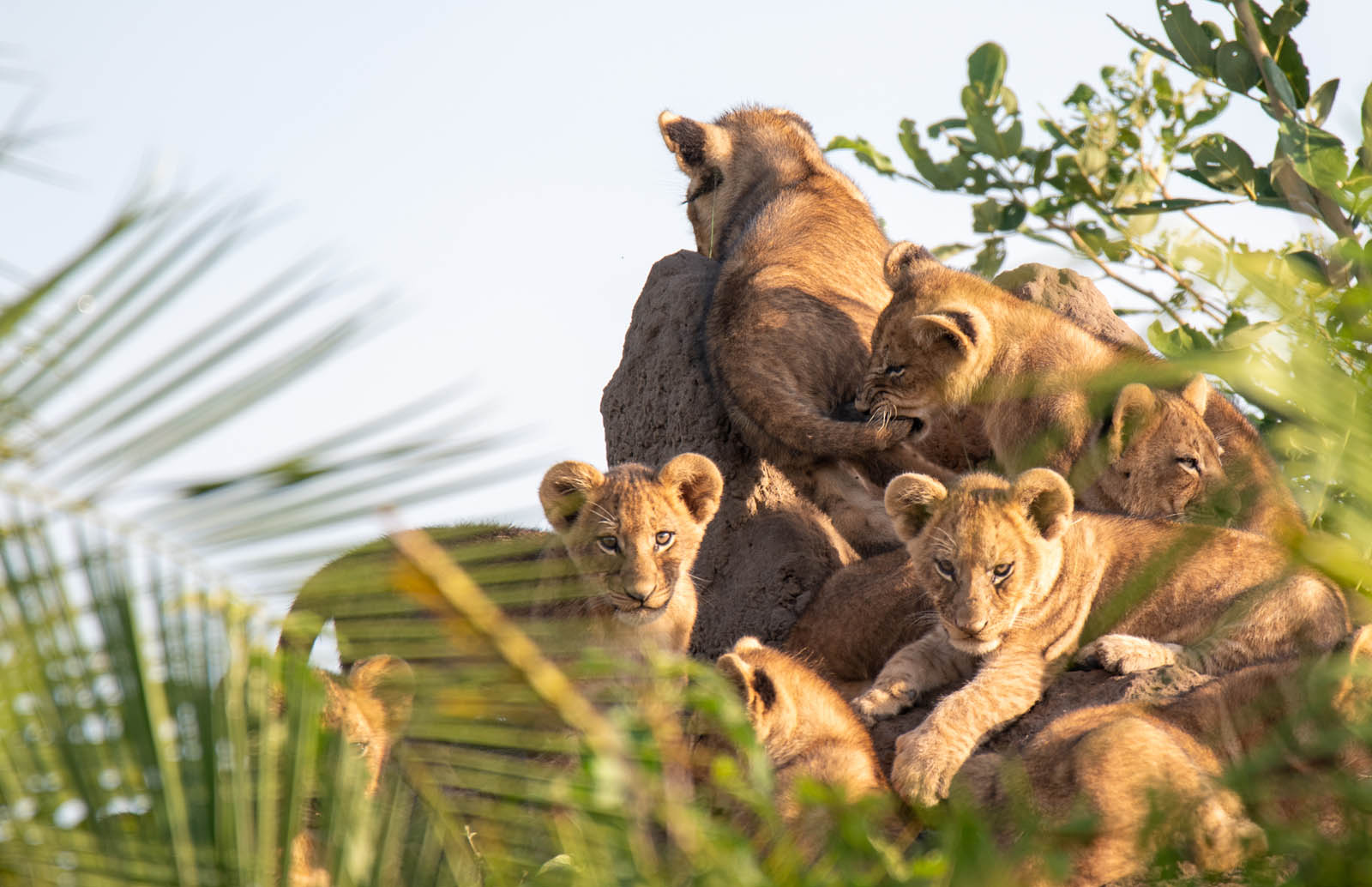 We've been fortunate to visit Botswana many times over the last 30 years, but it never gets repetitive or less exciting than the first time. Always a new experience, a unique observation of animal or bird behavior or interaction, a special circumstance, meeting new people, or reconnecting with old friends. On our most recent visit last March, we spent a couple of nights at three different camps, namely Qorokwe in the south-eastern part of the Okavango Delta, Jao in the western Okavango Delta, and Mombo on Chief's Island.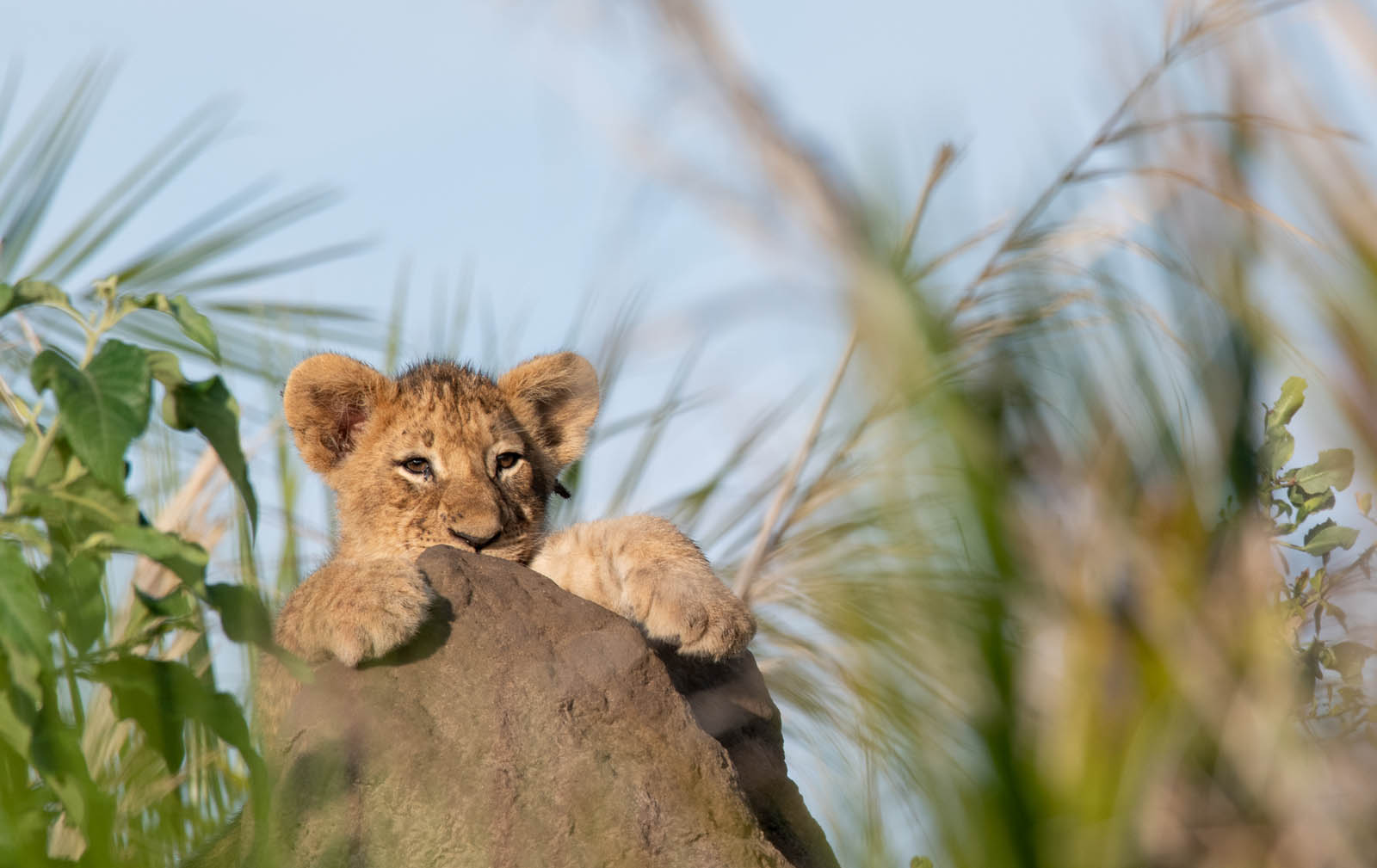 QOROKWE CAMP, OKAVANGO DELTA
Our long-awaited first visit to Qorokwe, Wilderness Safaris' newest camp in the Okavango Delta, did not disappoint. For one thing, we were mightily pleased with the game-viewing which was excellent, with plenty of general plains game, and several special sightings. Over the course of a couple of days exploring the area by road with our capable guide Jacob, we had some superb views of lions, cheetahs and several African wild cats, in the predator category. Despite there being lots of casual water around – which means that animals such as buffaloes and elephants are dispersed – we saw a wide diversity of plains game including abundant giraffes, zebra, impalas and small groups of wildebeest and tsessebe.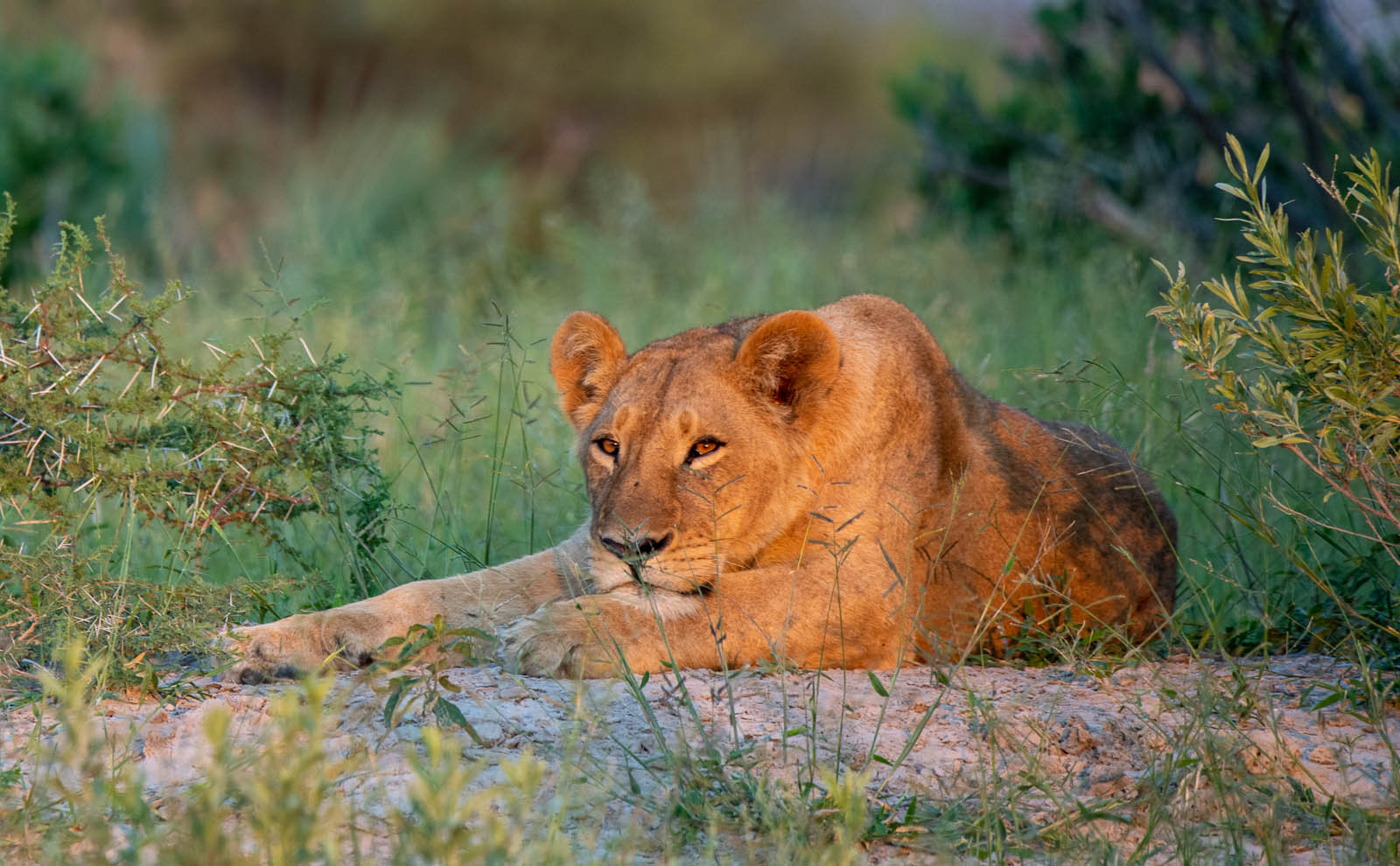 We were hoping to see cheetah and Jacob illustrated his exceptionally well-honed guiding skills in finding a coalition of two cheetah brothers. Simply watching him in action was worth driving out to the distant pan where he thought they might be hanging out. Initially, Jacob heard a black-backed jackal making a racket and upon investigating the noise, we also found a hyena snooping around. For at least 20 minutes or so we didn't see anything else but Jacob stuck to his guns. And then we swung around a stand of vegetation and there they were: the two cheetah brothers lounging and rolling around in the open. Skill plus perseverance resulting in a fantastic cheetah sighting! We also had one of our best sightings of an African wild cat, and saw a great thunderstorm in the distance, on the second afternoon.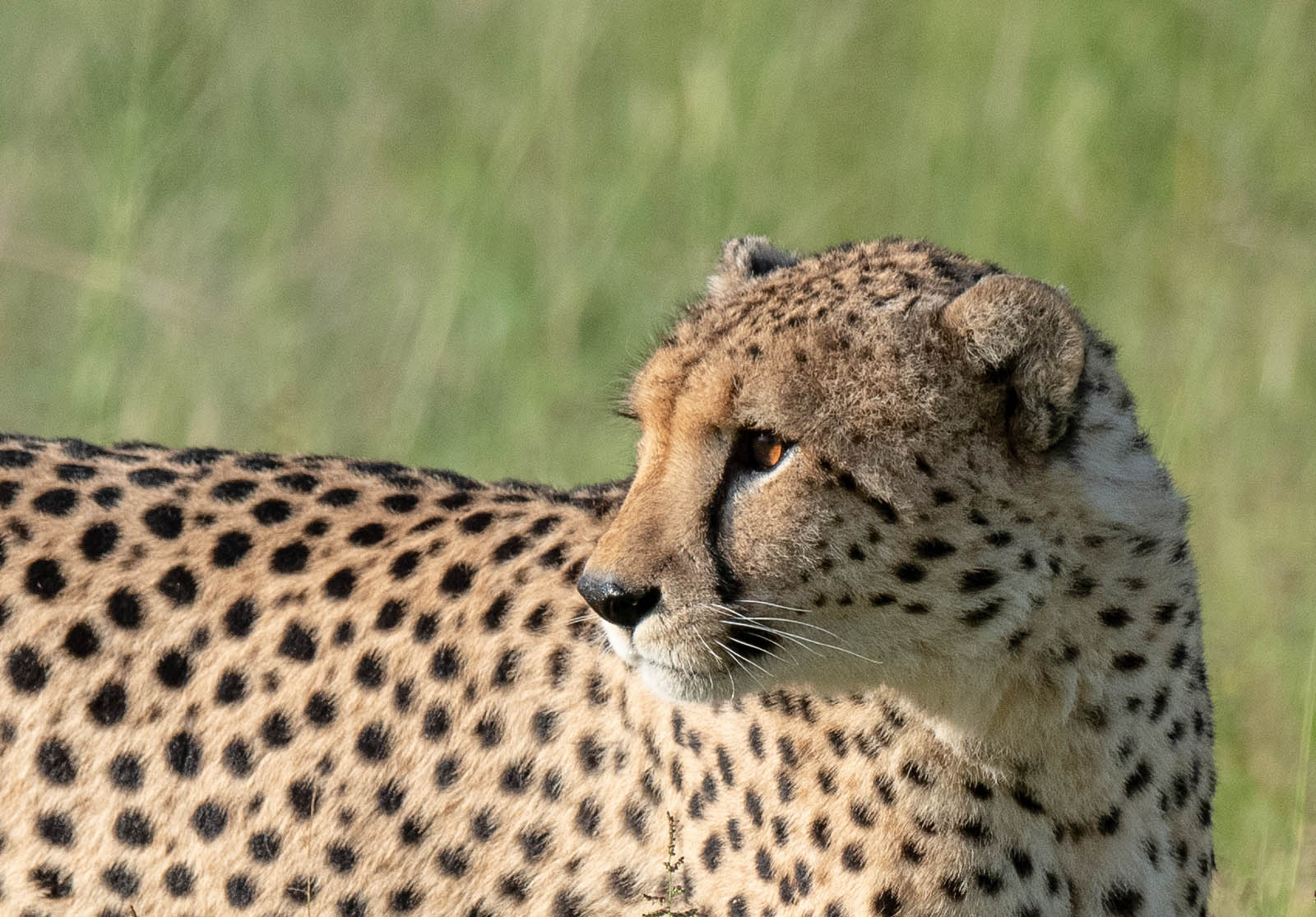 It appears that even in the green or low-demand season, the game viewing in the Qorokwe area – as in the adjacent Chitabe concession – is of such high quality that it will satisfy even the most demanding travelers. We would encourage visitors to spend at least 3 nights and perhaps even 4, in an area during the low-demand season. The concessions are massive and there's so much terrain to explore that two full days (three nights) in an area is really the minimum duration one should consider.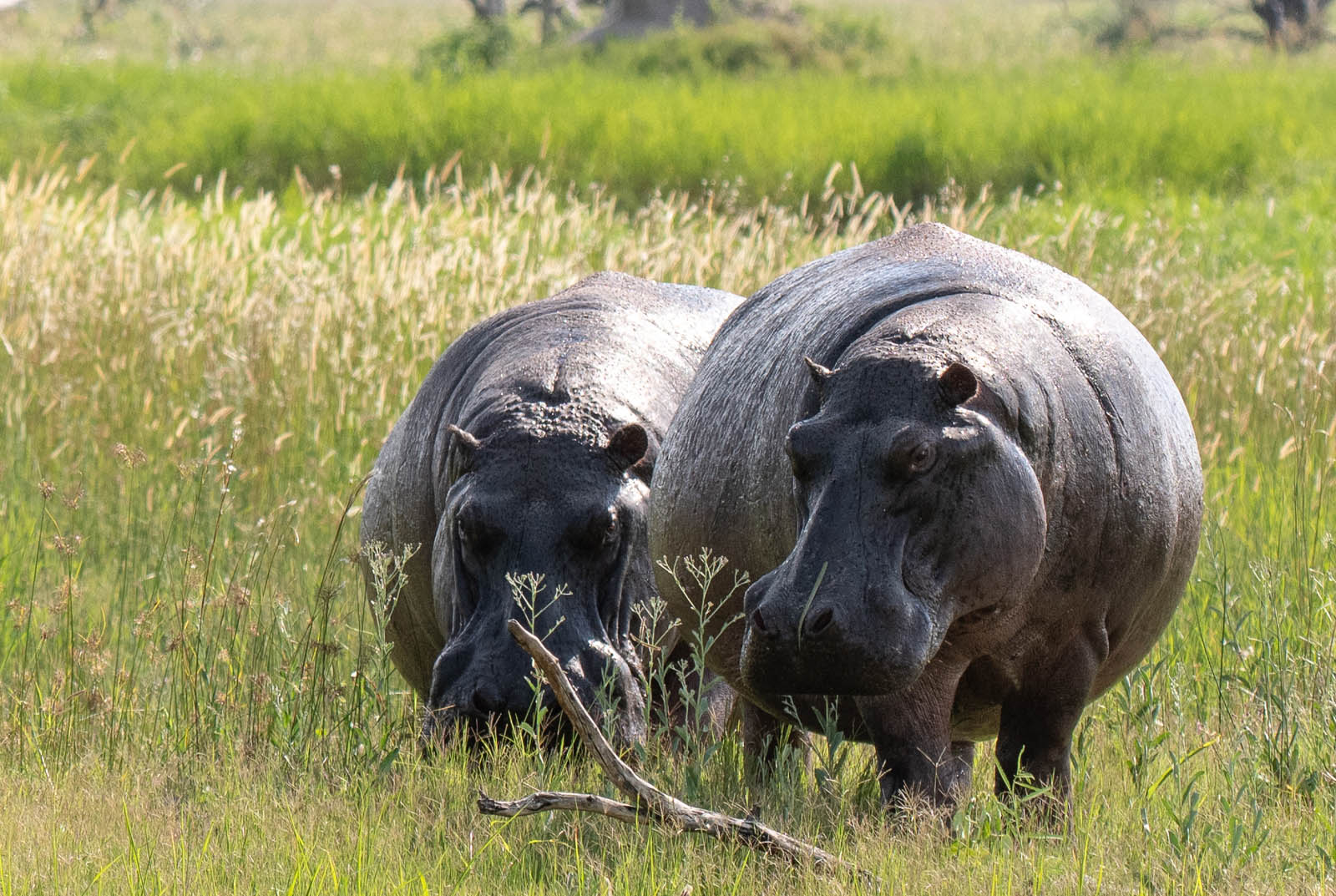 Qorokwe camp itself is a fresh take on the classic tented safari camp. At first glance quite modern and stylish, the expansive main area, lounge and dining area overlook a large open floodplain, likely inundated in the wet season. We didn't get to experience it, but a sunken fire-place in front of the lodge looks like a good spot to spend an hour or so on a cold winter night.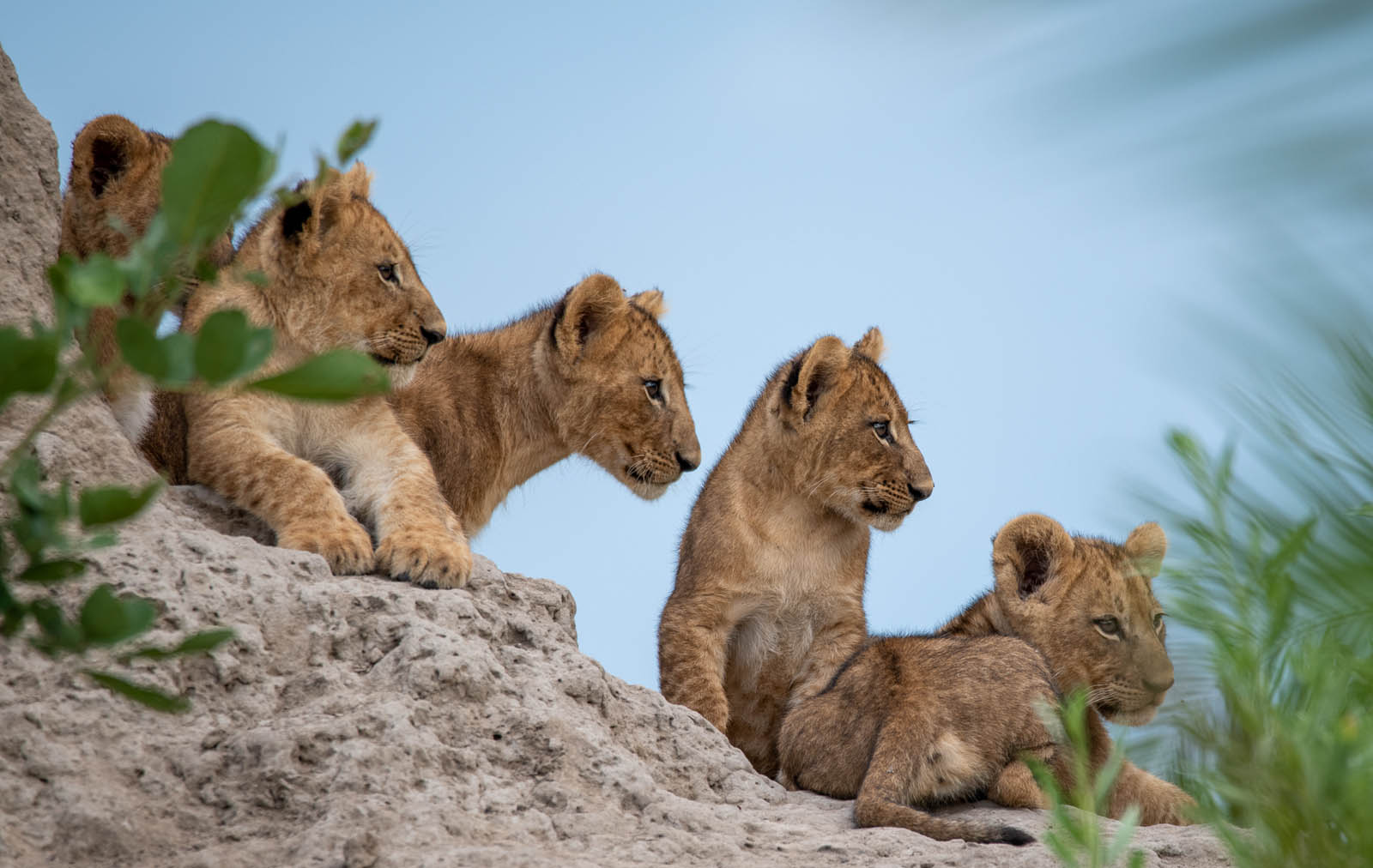 Our room was quite large with lounge, bedroom and bathroom sections, artfully separated with plenty of space for unpacking or hanging items of clothing and other stuff.
Charge points were ample and ranged from USB points to the 3-point round South African plug points.
A ceiling and standing fan (with misting option) kept things tolerably cool inside the room despite the outside temperatures which spiked to 33C one day.
The food was good and nicely varied, with plenty of choices and ample in quantity. We're not huge fans of buffet dinners but Qorokwe makes the most of them with the dishes being particularly tasty and well prepared. Breakfast/brunches were nice too. The bar in the central area (which looked like a large leadwood log) made for a lively and attractive post game drive or pre-dinner drinks spot.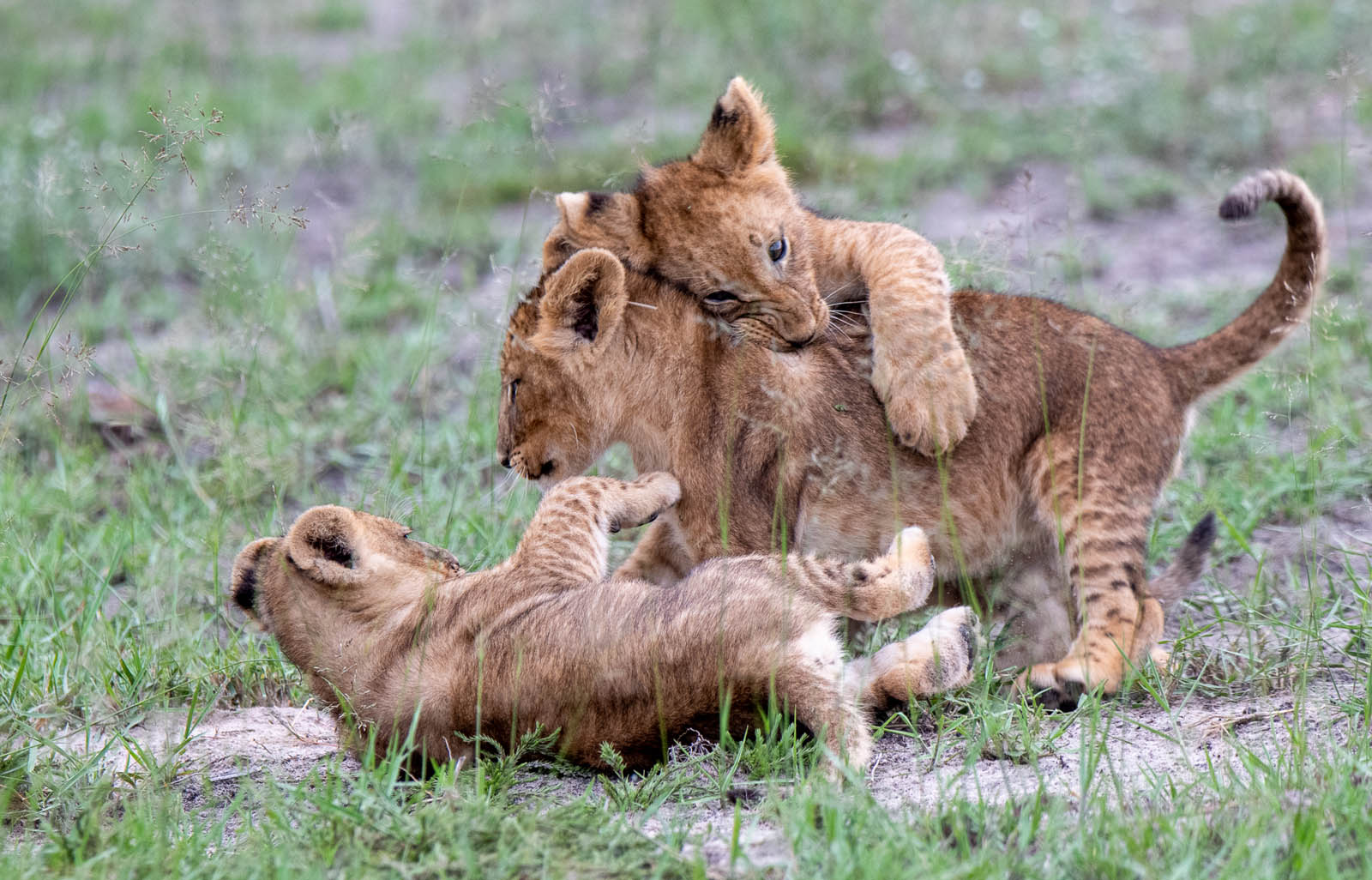 If I had any issue at all, it would be that the dining area was too dark at night, making it difficult to see what you were eating. Nothing major.
Overall the experience was excellent and made all the more so by the professional guiding skills of Jacob who seemed to find all the 'special' animals notably the big cats. On our last morning we opted to stay in camp to get a bit of packing and other preparation done, only to hear that Jacob found the African Painted Dogs on that drive! Never miss a game drive!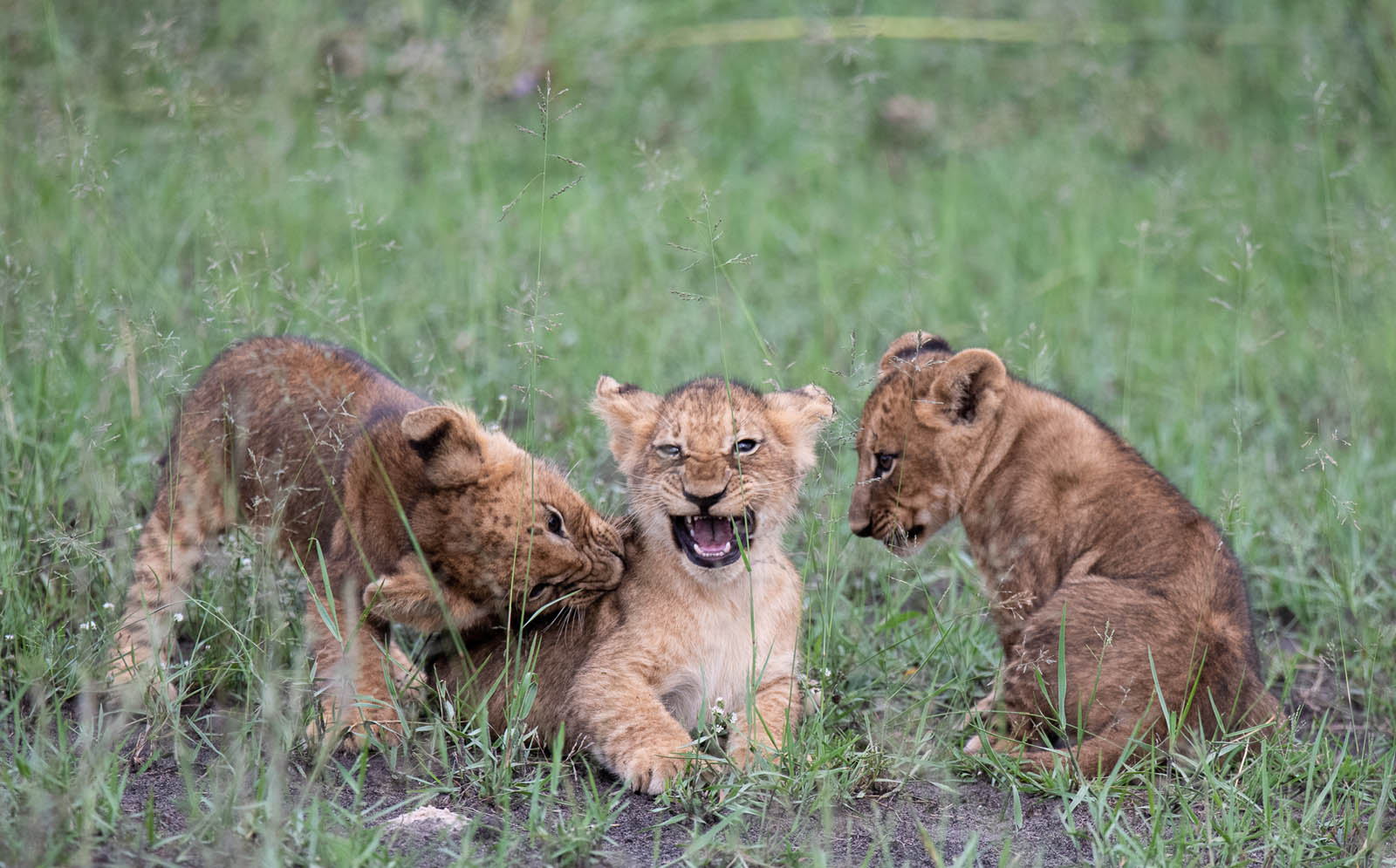 JAO CAMP, OKAVANGO DELTA
Our two nights at Jao were as memorable and packed with fun and excitement as any of our safaris, ever. As big fans of the old Jao, we were somewhat apprehensive about seeing the rebuilt, all new Jao. Our fears were quickly allayed. The new Jao is spectacular!
It is certainly a major departure from the usual safari camp style, with soaring ceilings and stunning use of natural light. The main lounge and dining room area is a veritable work of art, with striking design elements accentuating the vastness of the space.
The huge folding glass panels which enclose the space when needed, were mostly open for our meals (brunch and dinner), creating a pleasing indoor/outdoor feel. Much of the property is elevated on a boardwalk which is as high as 5 meters in places, making for great views over the surrounding floodplains.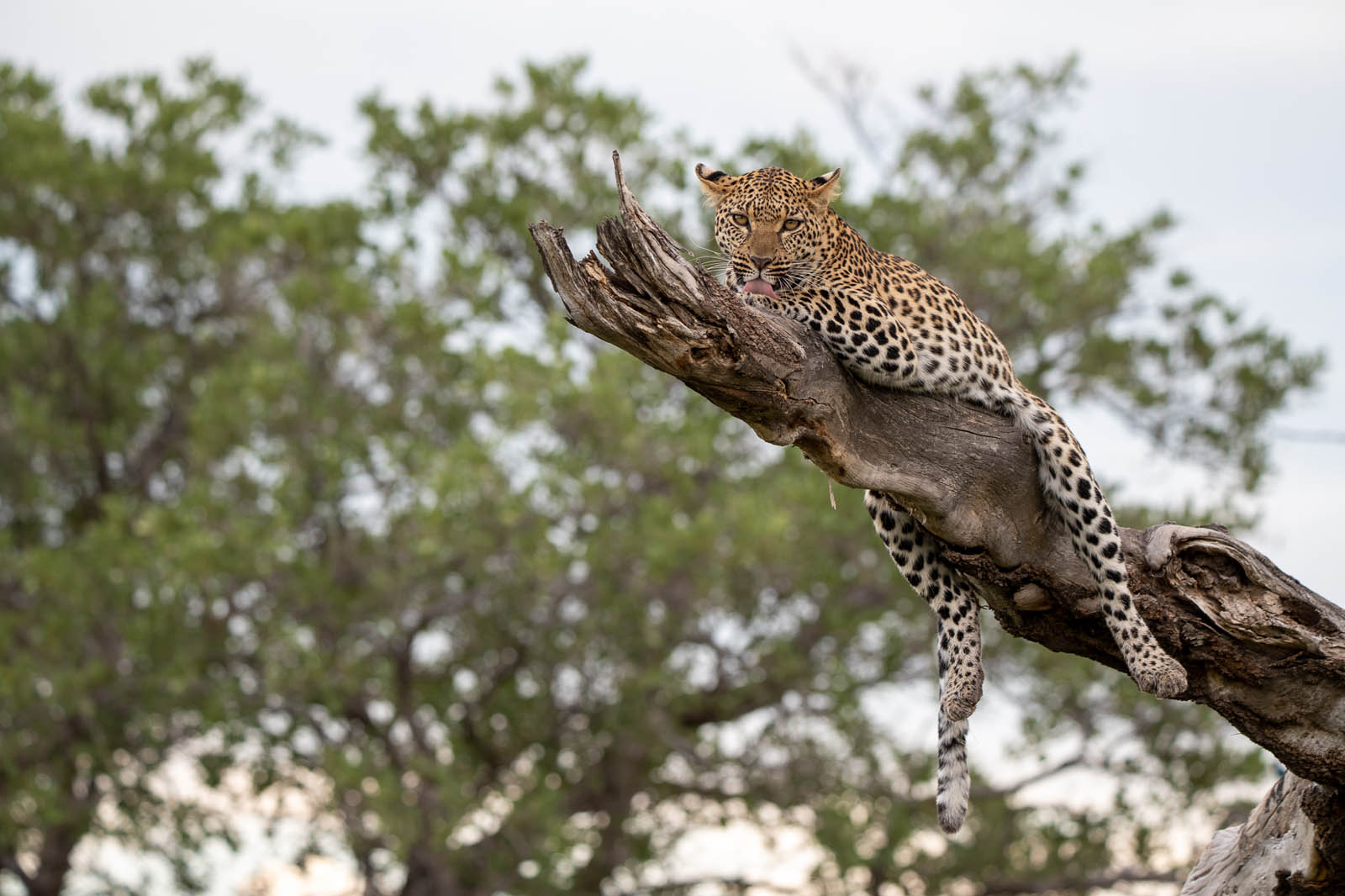 Our suite at Jao was incredible: simply massive with huge glass panels and screens making the most of the ambient light and fresh air. In fact it got quite breezy inside the room once or twice.
The room had all the expected amenities and conveniences, including a good sized tub, indoor and outdoor shower, two toilets, coffee and tea making facilities, ample storage space, and a large outdoor patio with a private plunge pool.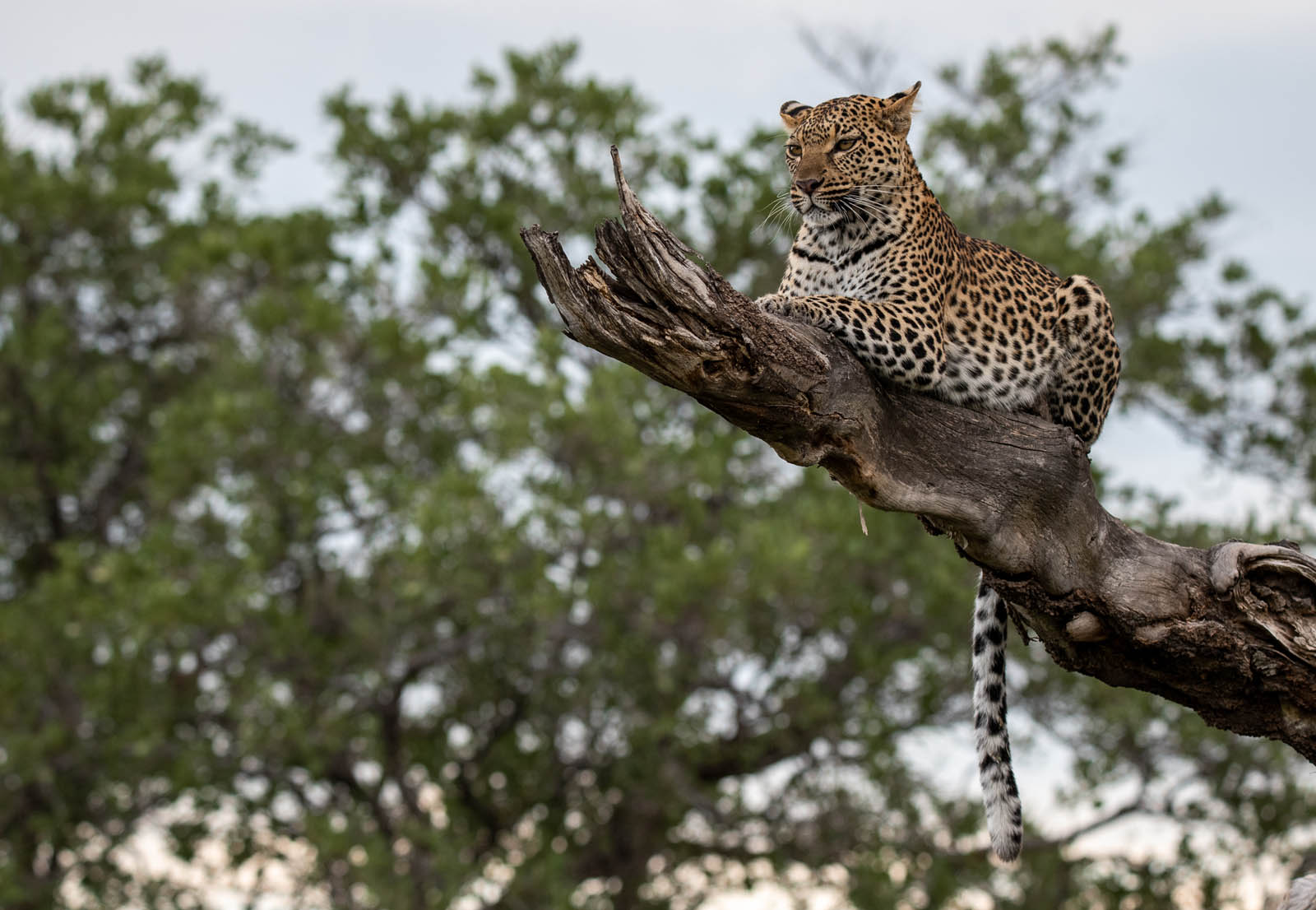 Unusually for a Northern Botswana tented camp – perhaps a harbinger of what other properties should be doing – the room was effectively cooled by an energy-saving Climate Wizard evaporative cooling system. Even with some unseasonably hot weather – well above 33 Celsius/91 Fahrenheit – the interior of the room was comfortable at all times and we never had an issue with heat.
For the colder winter months, there is also an environmentally friendly fireplace which burns pellets made from sawdust.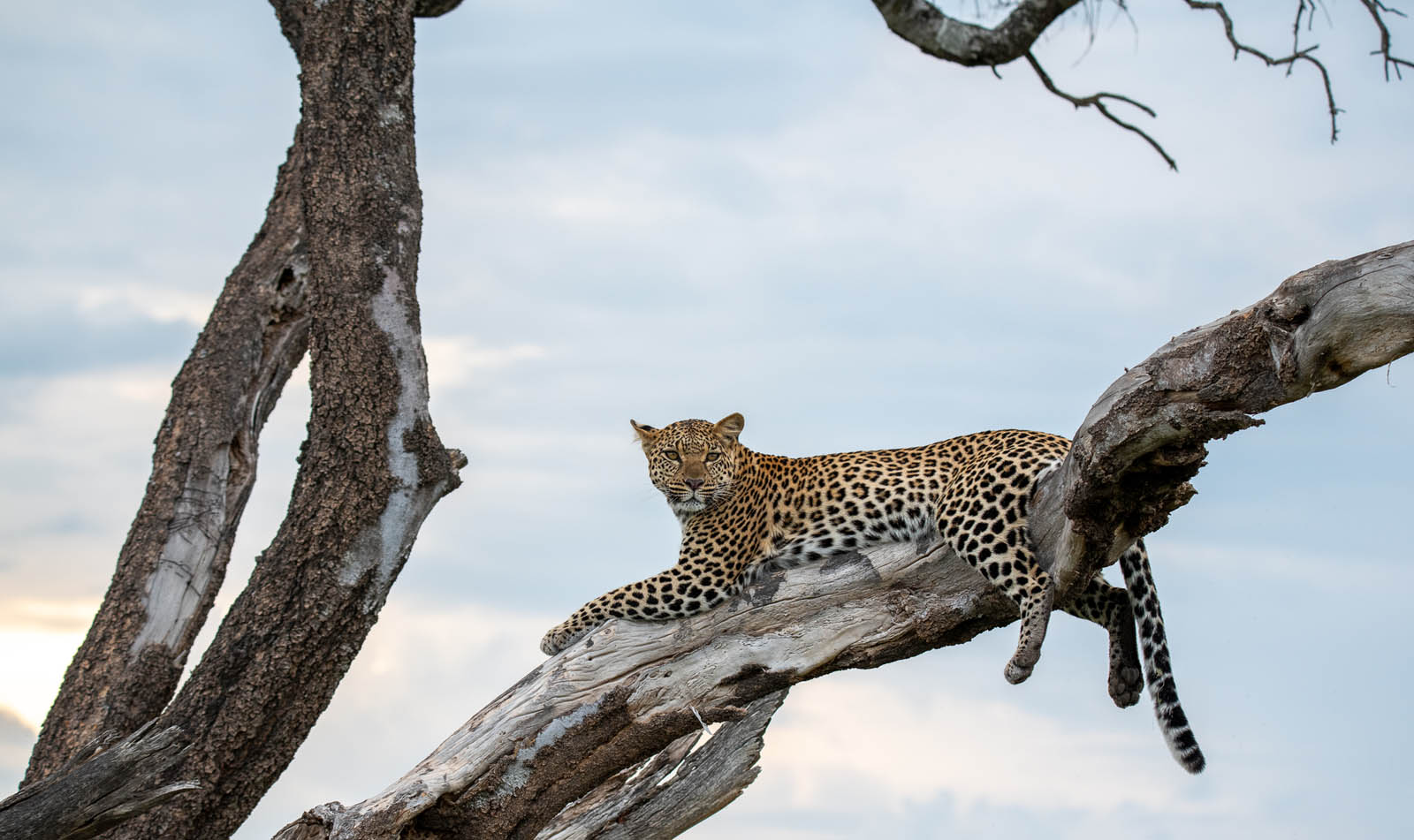 The overall impression of Jao in its new iteration is one of modern, cutting edge design, with form and function in good balance. Nothing seemed out of place or artificial. The whole of it is pleasing to the eye and the subdued use of greys and light blues remove even the slightest hint of garishness. One is left with simply an amazing visual impression.
The 2-bedroom villas (there are 2 of them) are more of the same, with two near identical huge rooms (practically the same size as the suites), joined by a central lounge and kitchen area. There is also a private plunge pool and extensive outside decking.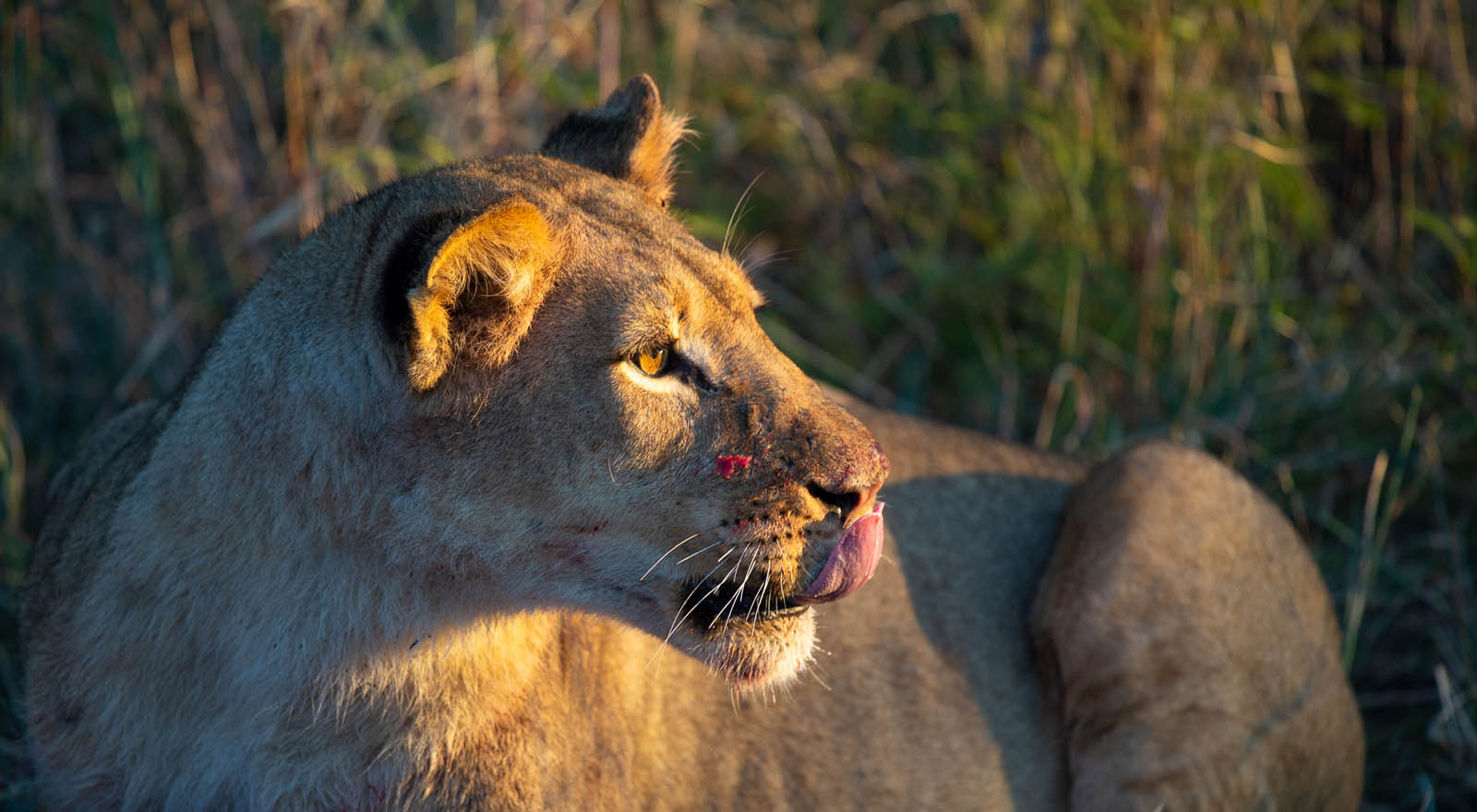 We spent some time at the gym on the treadmill, enjoying the setting right on the edge of a huge floodplain. The highly acclaimed Jao spa, which is tucked away under a grove of African ebony trees overlooking the floodplain, offers a full range of spa therapies and massage treatments.
Jao is 100% solar-operated, with energy drawn from one of the largest lithium-ion battery banks in Southern Africa.
Somewhat surprisingly, the game-viewing at Jao – which is not known as a game hotspot – was as good as anywhere we'd been on the trip. In a matter of a day and a half we enjoyed several superb sightings with our friendly and capable guide Jakes. On the first afternoon we were enthralled by the antics of two young leopard cubs (a brother and sister), and we had our overall best lion sighting of the trip. On this occasion we spent the better part of an hour with two female lions with two sets of young cubs, with the two dominant males in the area as well, plus all of the other usual suspects including elephants, zebras, impala, a sitatunga, some nice herds of lechwe and more.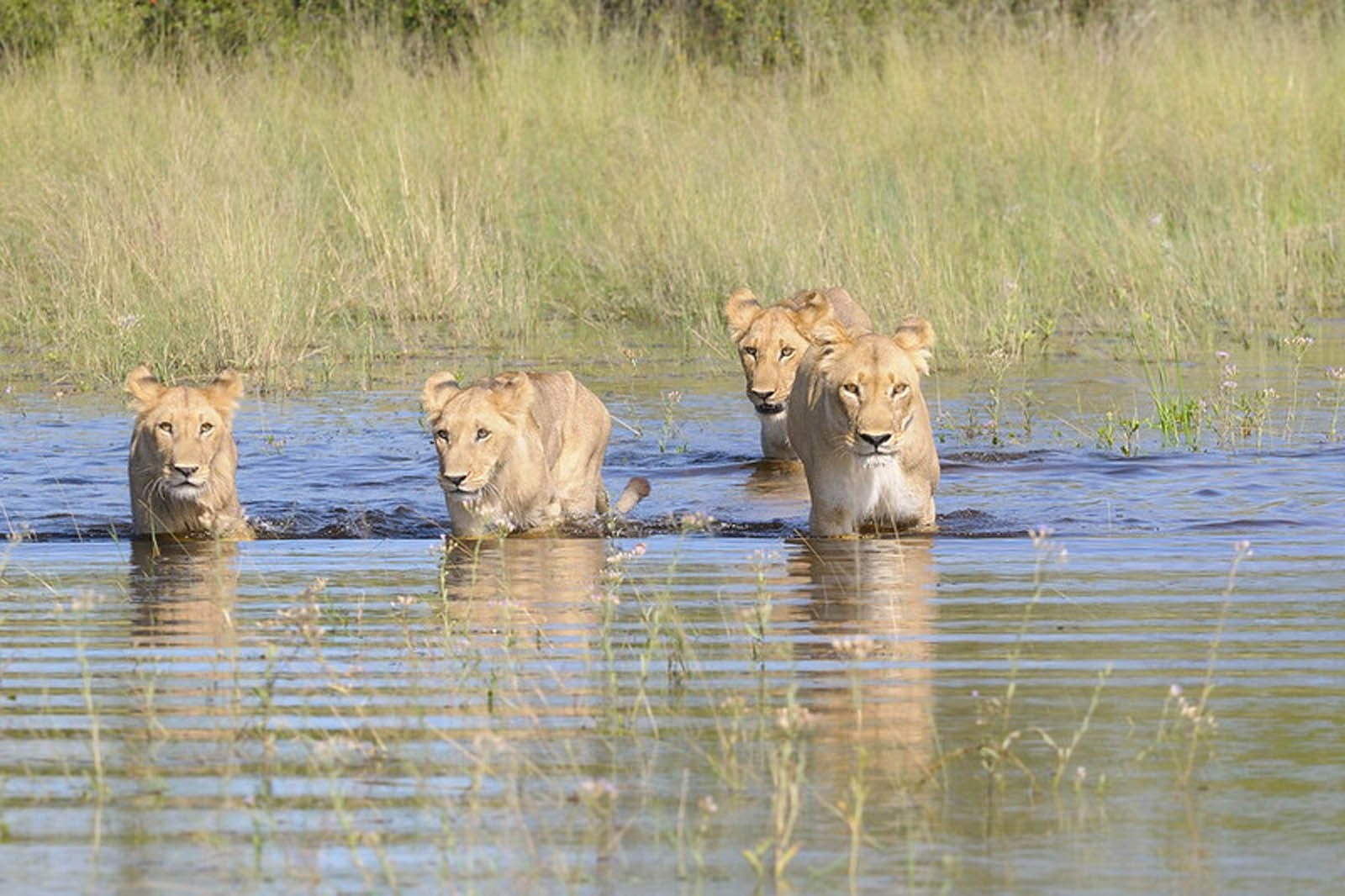 MOMBO
Our fourth visit to Mombo started with a bang, just like the ones of previous years. Within 20 minutes of the start of our first game drive, we were watching a female leopard and her cub up in a dead tree stump. The cub repeatedly tried to one-up its mother, crawling past and over her, and sometimes clumsily falling down a log. Mombo is special. We've known that all along, but it was great to see that Mombo could deliver, even in the low demand season with thick vegetation everywhere.
Certainly, we had never seen so many elephants in and around Mombo. There were small breeding herds all over the place and one morning the place seemed to have been overrun by an influx of huge bull elephants.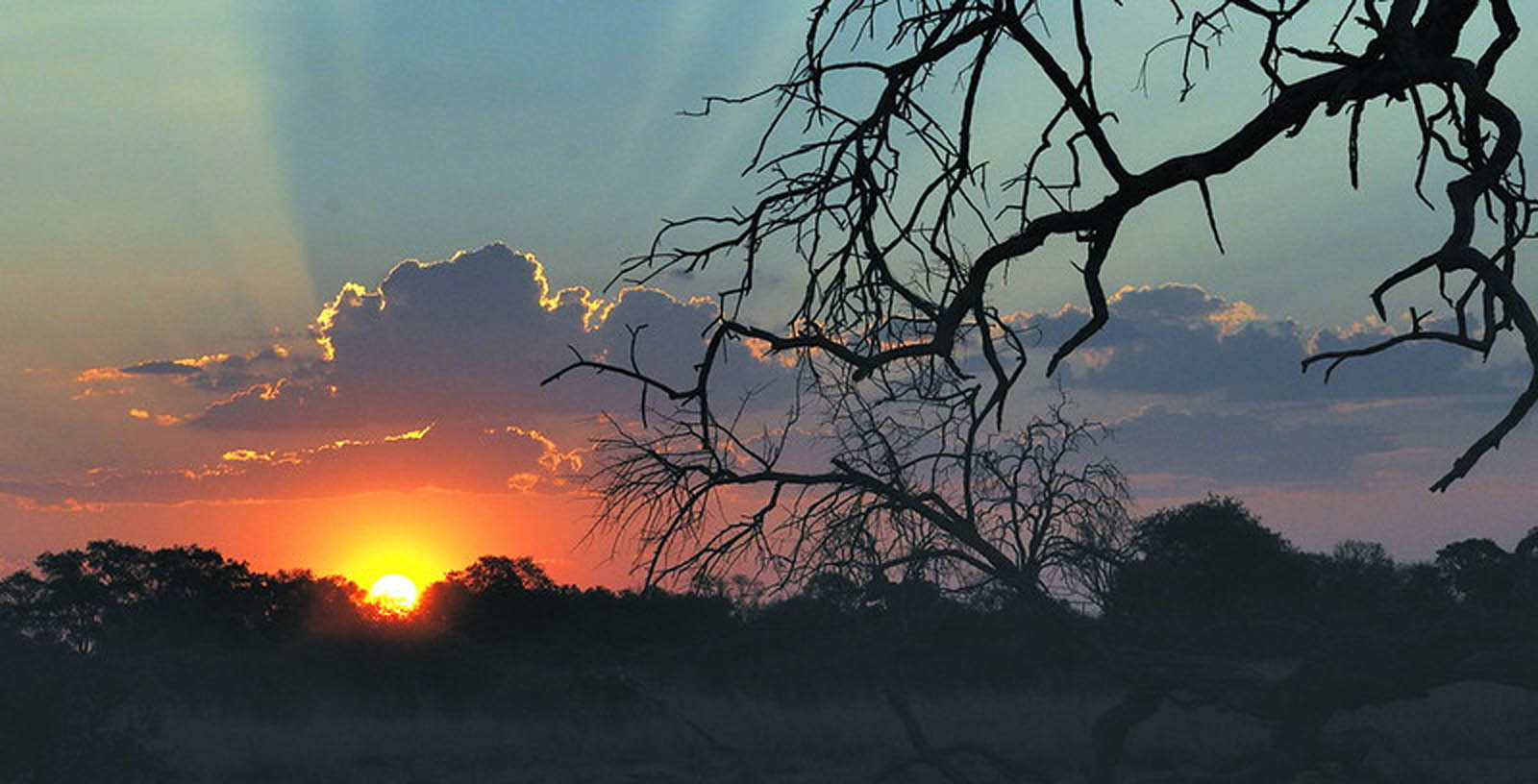 Kathy and I loved the spacious new rooms with large patios, making for great views of the animals in the floodplain. The food at Mombo was delicious and made dining a very special experience. We were thrilled to spend some time chatting with the friendly, Zimbabwean-born Mombo Executive chef, Tonderai Chipfupi, who gave us a little insight on the daily menu options. In fact, all of the Mombo staff were wonderful and they made us feel very comfortable and at home.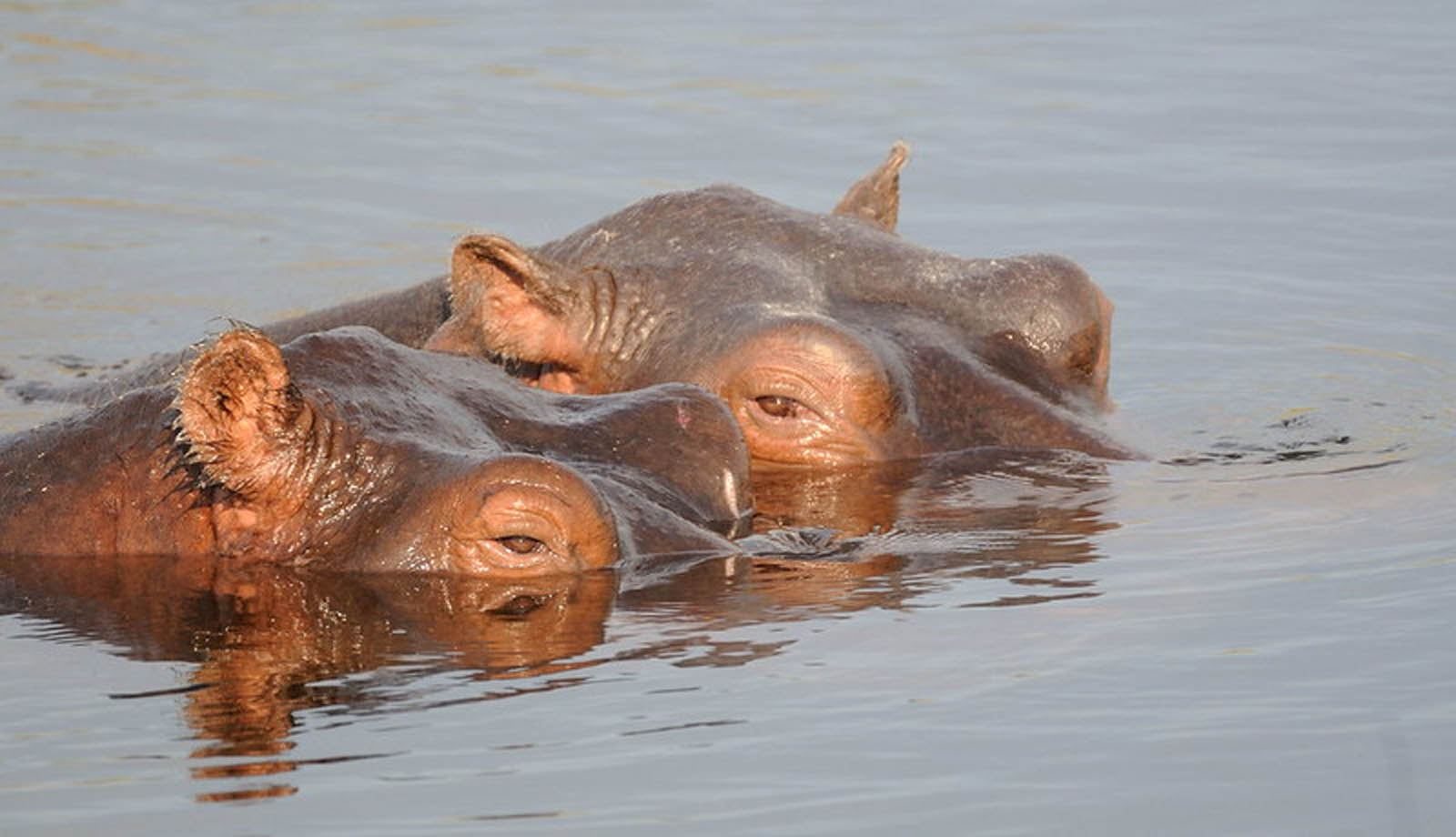 We were in tent #2 which was terrific, but we did have a bit of 'tent envy' when we learned that our neighbors in room #1 had an elephant visit regularly and drink from their splash pool. It turned out that their pool was a lot closer to the ground than ours, making it convenient for the elephants. Oh well… We did enjoy the splash pool and deck while watching the animals in the floodplain. One thing Mombo lacks is an evaporative cooling system in the rooms, like the ones at Jao. We did take advantage of the air-conditioning in the gym when we went for a workout.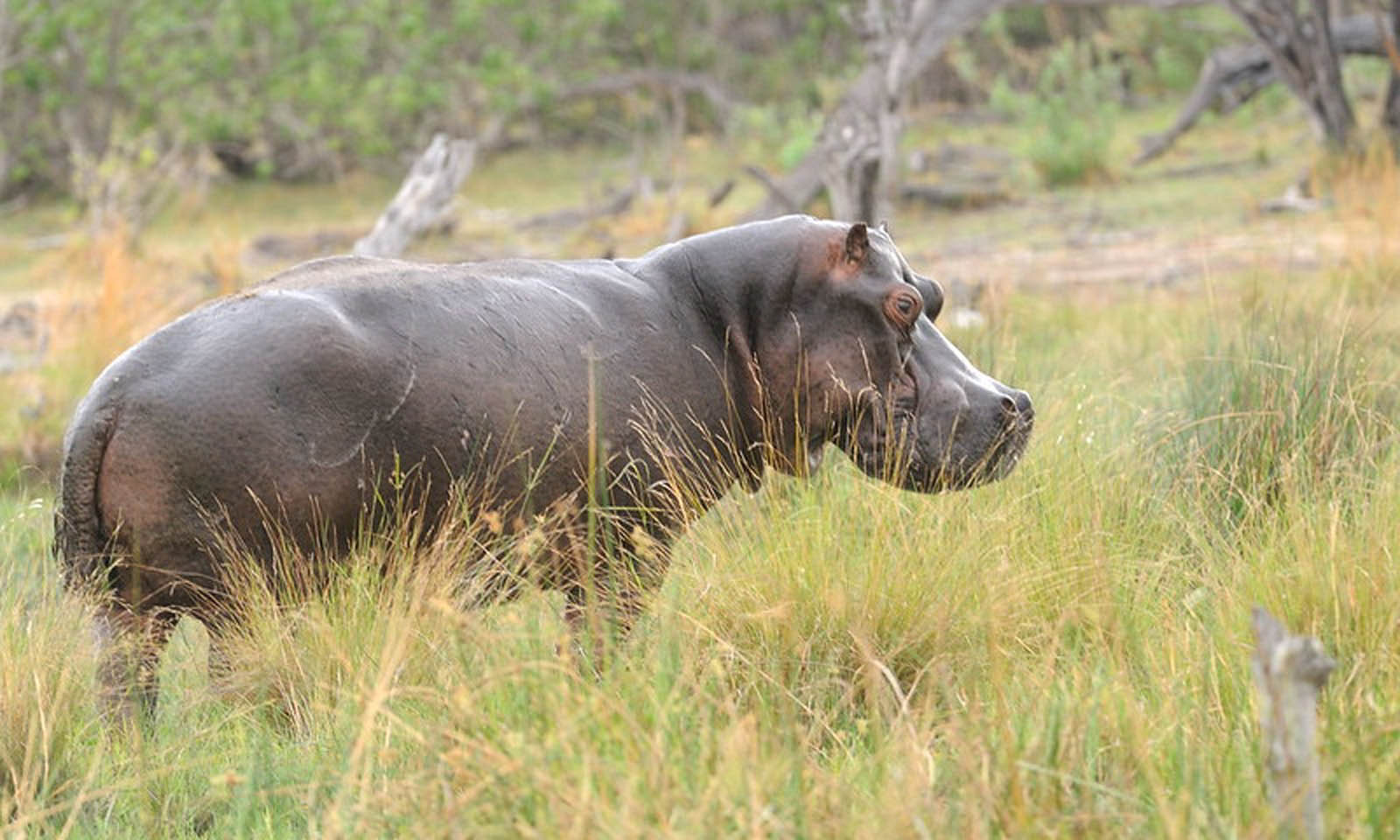 Our fantastic guide Rogers got us into the right spots for some memorable sightings including great views of a male ostrich showing off with his mating dance. It was most entertaining. We watched the male ostrich run towards the female and then stop about 20 feet away, squat down while waving his beautiful black feathered wings and dancing like crazy! And success – it paid off. We also enjoyed following a young female leopard returning to her young cub hidden in the bush – it turned out to be an enthralling experience. Another great sighting initially looked like 4 lions lying down in tall grass but after further inspection it turned out to be a total of 10 lions partially hidden in the grass, watching a large herd of elephants. We still have no idea how Rogers found a well hidden hyena den with a few young and skittish hyenas.
On the last evening we were to be collected at our room and escorted to the boma dinner. The wait ended up being a bit longer than usual, because our guide and the party from tent #1 were running late due to the pride of 10 lions we had seen earlier, marching through camp right under their room. When you experience a 'lion delay' you know that you are at Mombo! We thought the boma dinner and entertainment was exceptional and it was obvious the staff was having a wonderful time which made it even more memorable for the guests.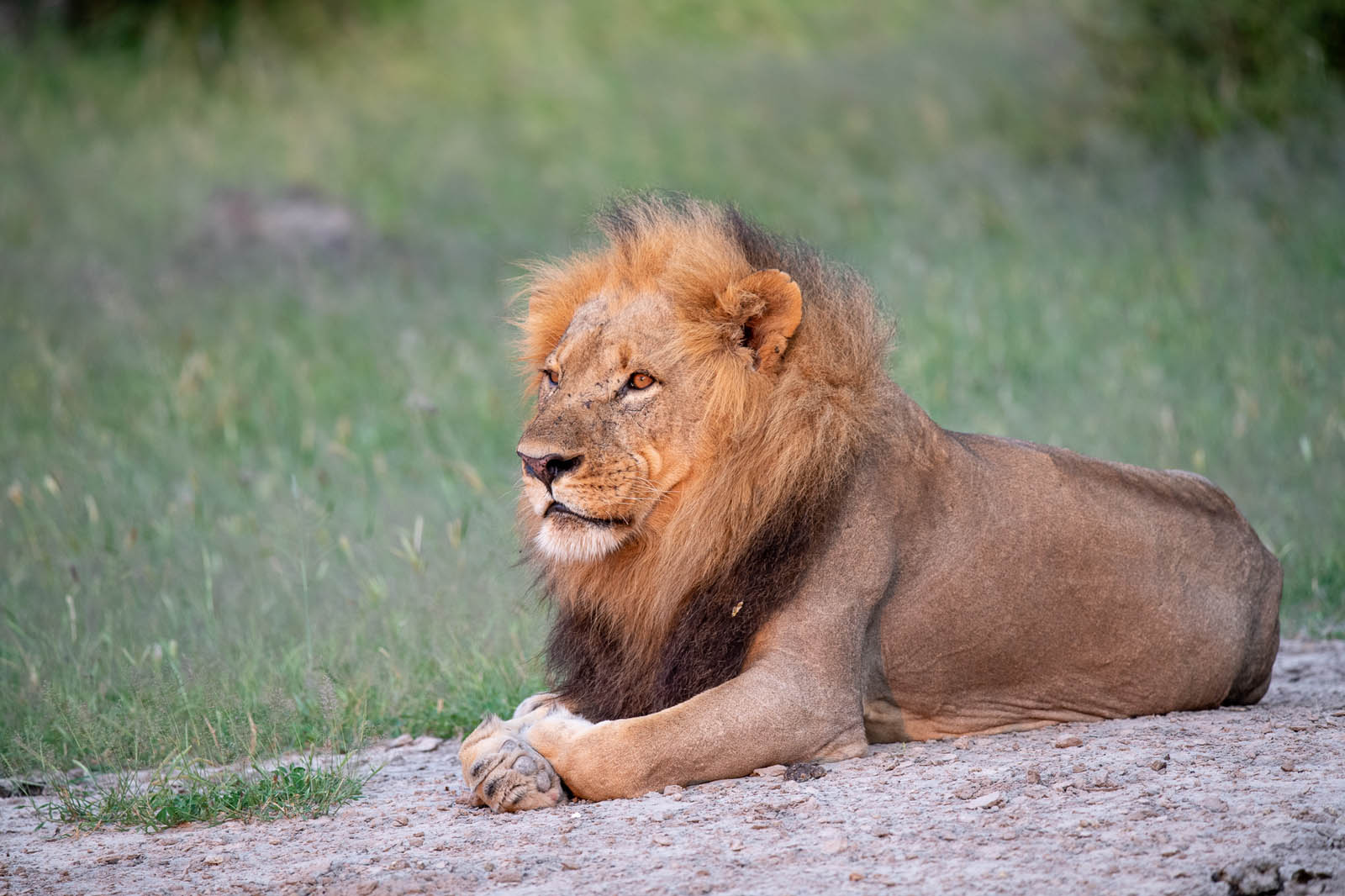 We were scheduled to leave Mombo for Maun and then fly to Johannesburg on March 17th which was just in the nick of time as South Africa closed its borders on March 18th. Covid-19 was rearing its ugly head. The last night in camp ended up being quite emotional, particularly when listening to the staff's moving rendition of 'Beautiful Botswana'. Looking around at the other guests and the staff members, I wondered what the future had in store for all of us. We knew that Mombo and all the other Botswana camps would be closing in a matter of days, with an unknown future re-opening date. With the exception of a small group of care-takers, the staff would be heading home. People would be losing jobs and conservation programs would be affected in a negative way. We didn't know it then, but the entire Botswana tourism industry would come to a standstill from which it has yet to emerge. As of the time of writing, we expect international travel to Botswana to resume around September/October 2020.
YOU MIGHT ALSO BE INTERESTED IN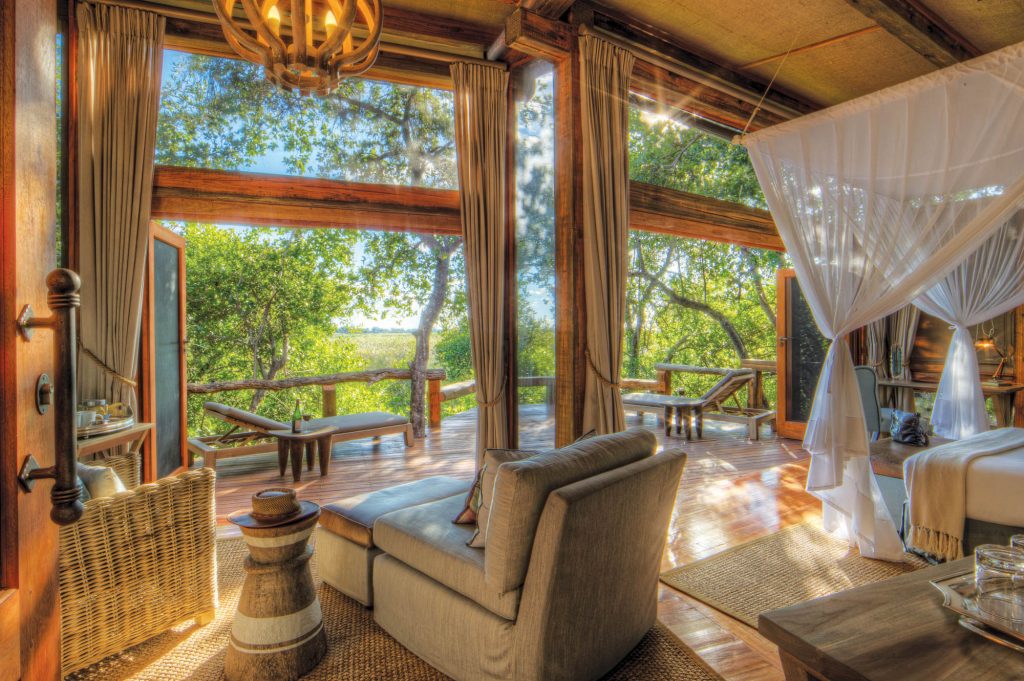 3rd Oct 2022
Camp Okavango, Botswana
Camp Okavango is in the heart of the permanent part of the Delta. In this idyllic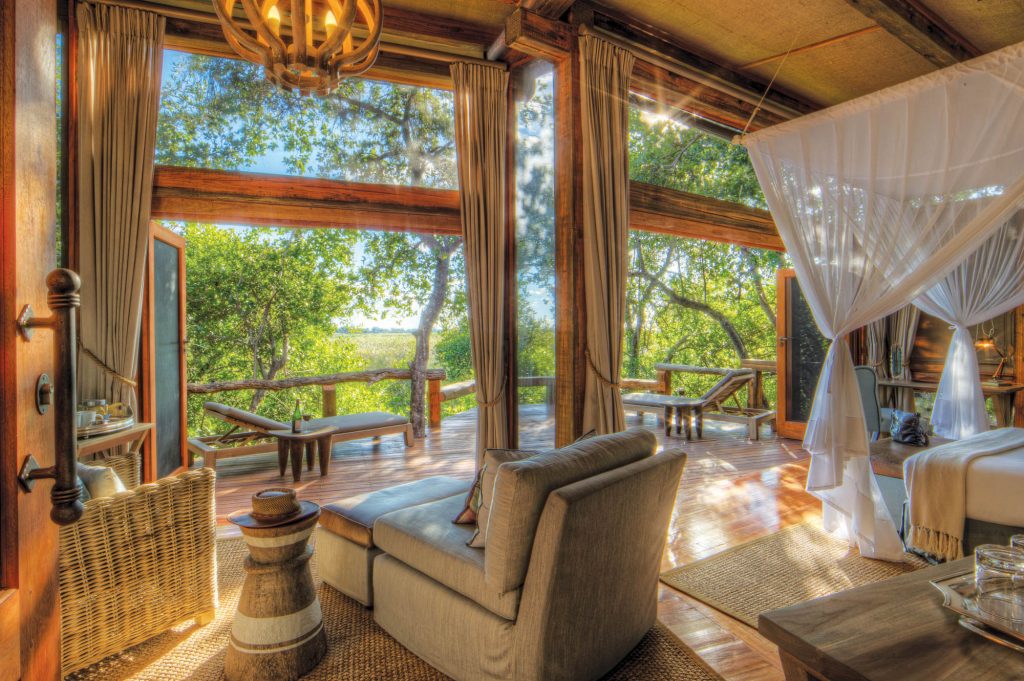 3rd Oct 2022
Camp Okavango, Botswana
Camp Okavango is in the heart of the permanent part of the Delta. In this idyllic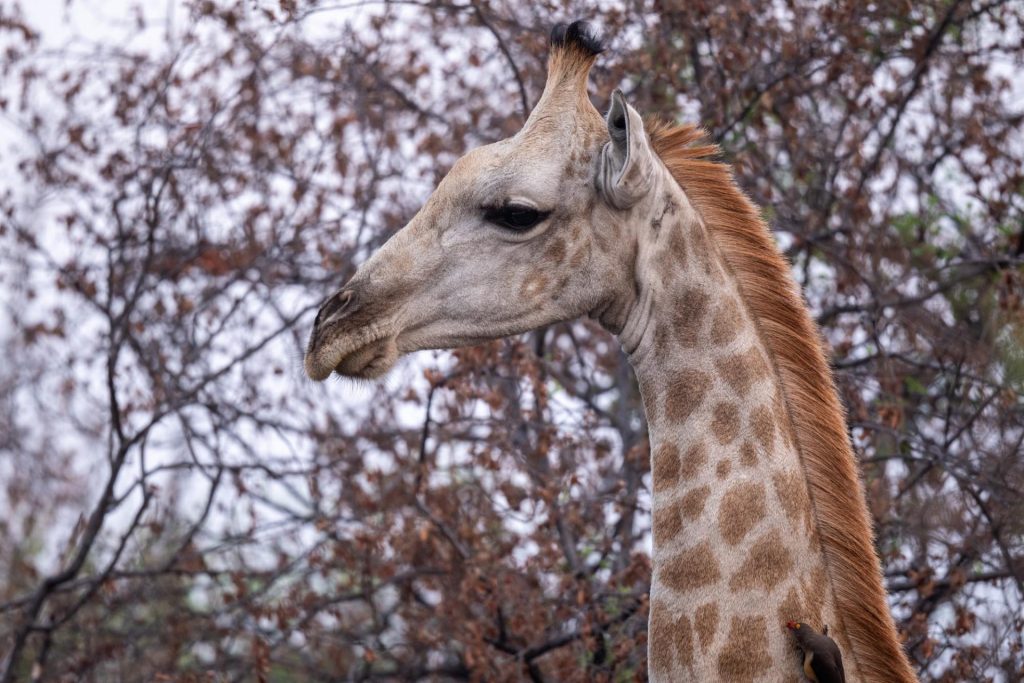 26th Mar 2023
Photography on safari
Fish Eagle Safaris was an early adopter of digital photography. Company founder Bert
SUBSCRIBE TO OUR NEWSLETTER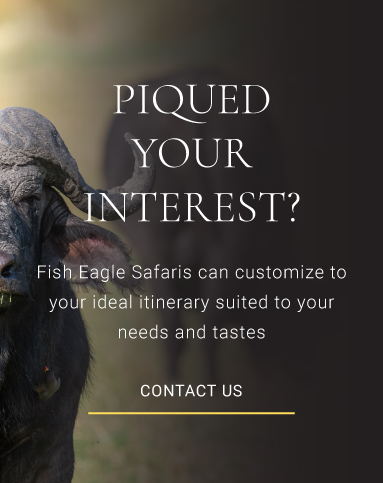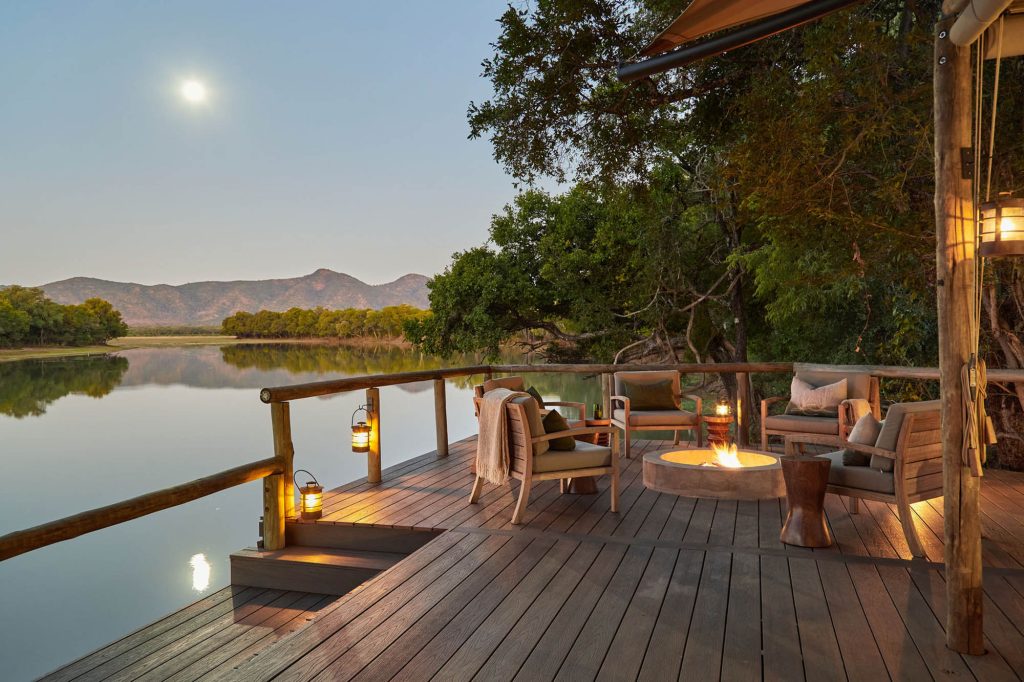 10th Sep 2021
Chindeni and the Bushcamp Company, Zambia
By late July we found ourselves at Chindeni, a small Bushcamp Company property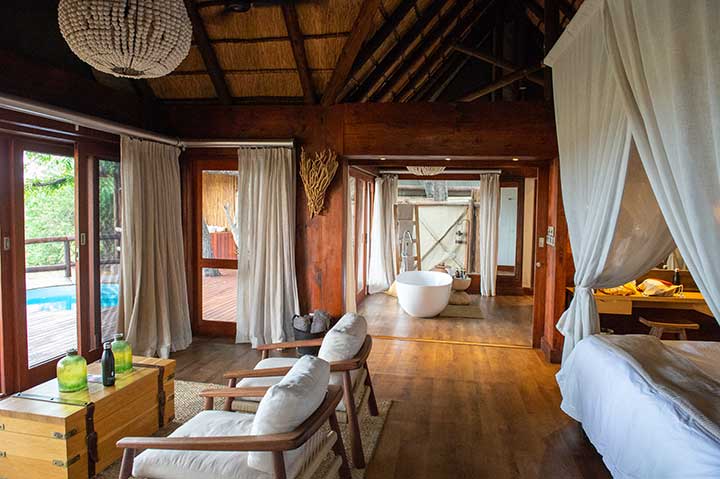 4th Aug 2022
On Safari At Belmond Eagle Island Lodge, Okavango Delta
What is the 'secret sauce' for an unforgettable few days on safari in Botswana?