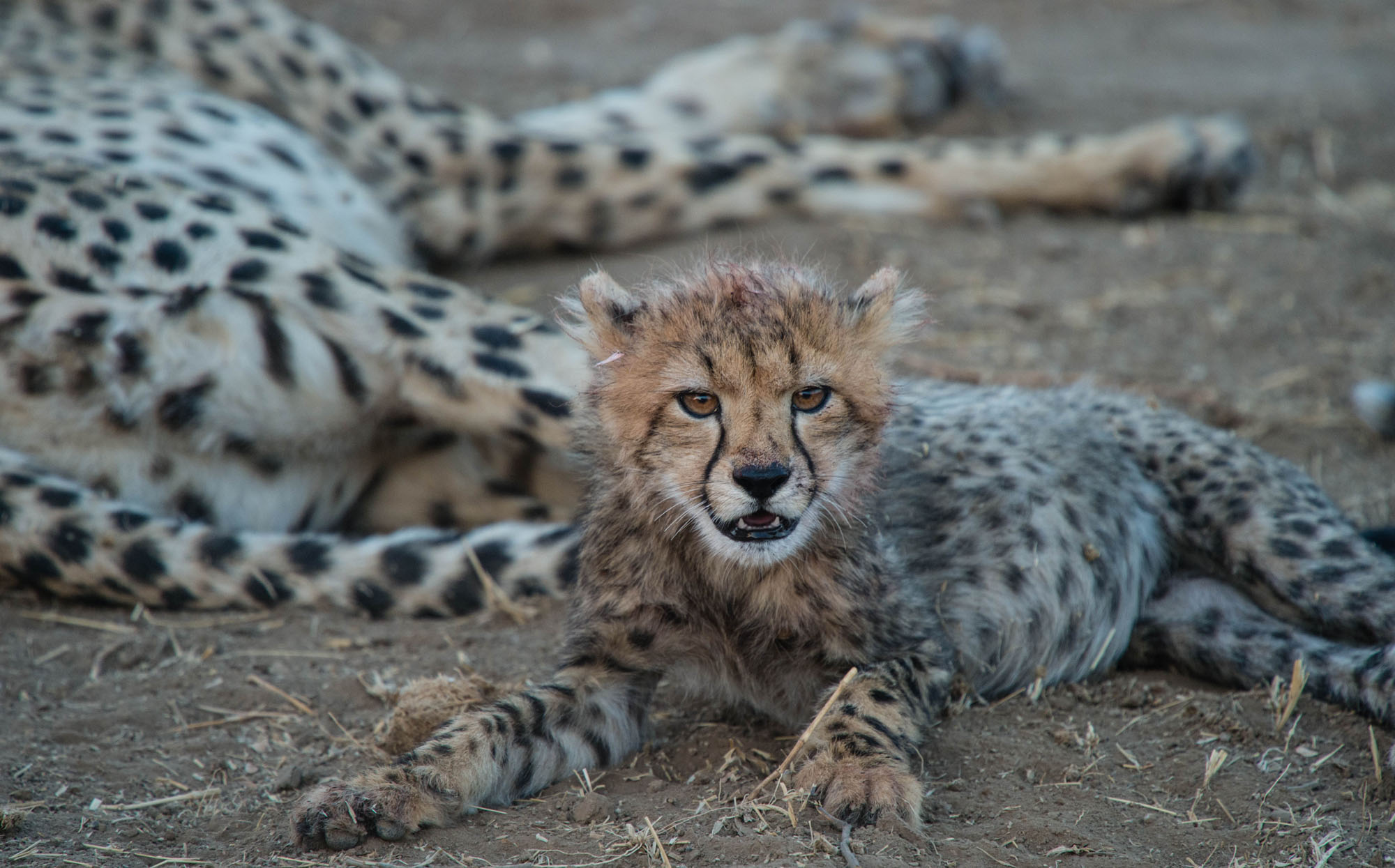 The Big Cats of Mashatu, Botswana
Where in Africa can you go on safari and over the course of three or four days be practically assured of seeing lions, leopards and cheetahs?  
The Serengeti-Mara ecosystem in Tanzania and Kenya?  Possibly - but there's always a chance of dipping out on leopards which are scarce in mostly open grassveld habitat. 
The north-eastern lowveld areas of South Africa including the Kruger National Park and adjacent private game reserves?  Yes, but you'd have to get lucky with cheetahs as they tend to avoid the densely wooded and thickets typical of this part of Africa.  
Northern Botswana's Okavango Delta, Chobe and Moremi areas?  With luck yes but again you may come up short on at least one of the species.  Cheetahs are not common at all in Northern Botswana and even lions are thinly spread in some areas.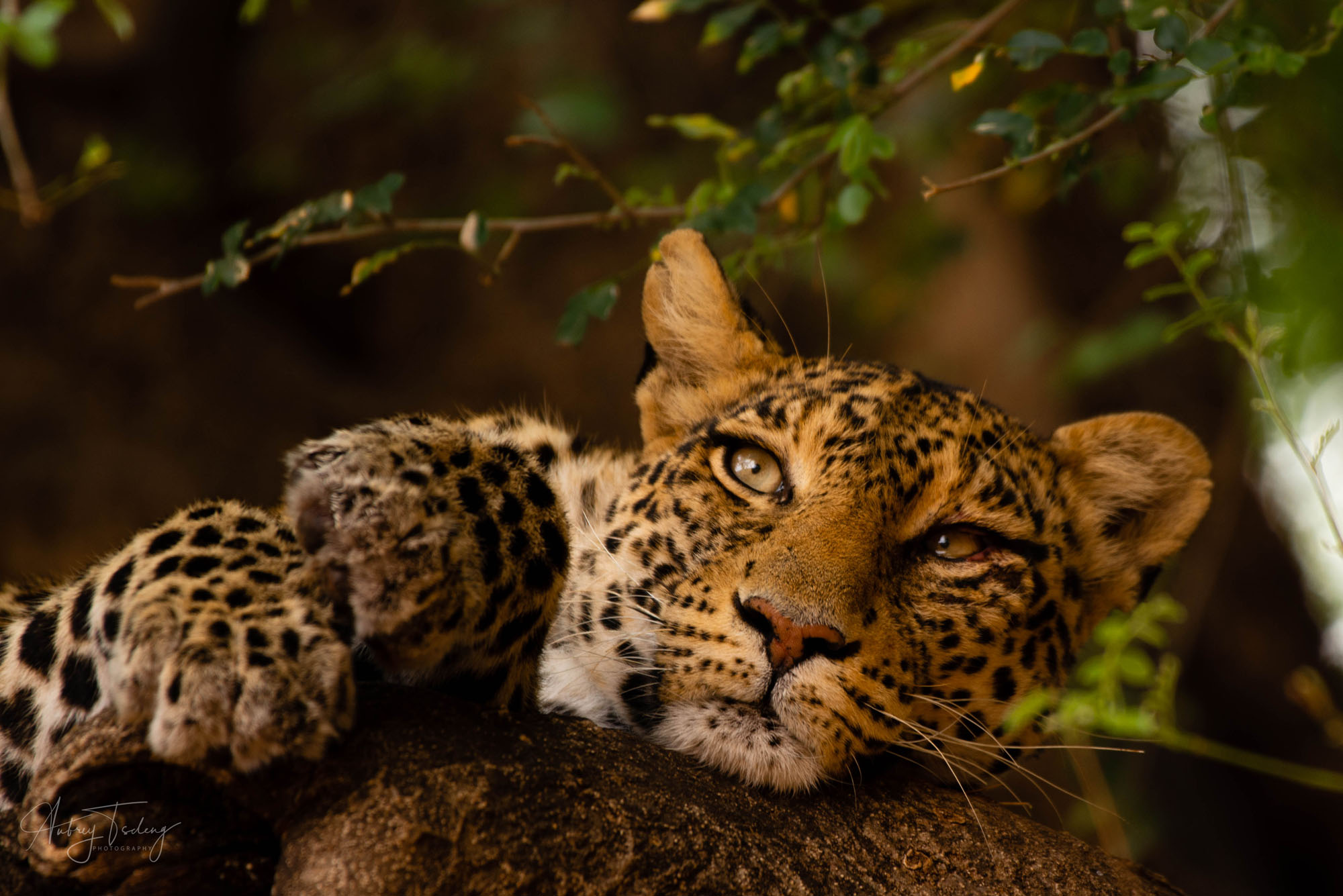 A complicating factor for photographers in all three of these areas?  Off-road driving is not permitted in vast portions of the Serengeti, Masai Mara, South Africa's Kruger Park and Botswana's national parks.   
Your best bet for a big cat bonanza?  Mashatu Game Reserve in south-eastern Botswana, particularly in the dry season from about July through October.  Looking back over my photo albums from recent trips to Mashatu, they all have one thing in common:  lots of good, close-up photos of lions, leopards and cheetahs.  All three.  Every time.  With off-road and night drives allowed, visitors and photographers have the opportunity to approach the cats relatively closely during the day (such as for the diurnal cheetahs) and to observe lions and leopards at night, when they are hunting.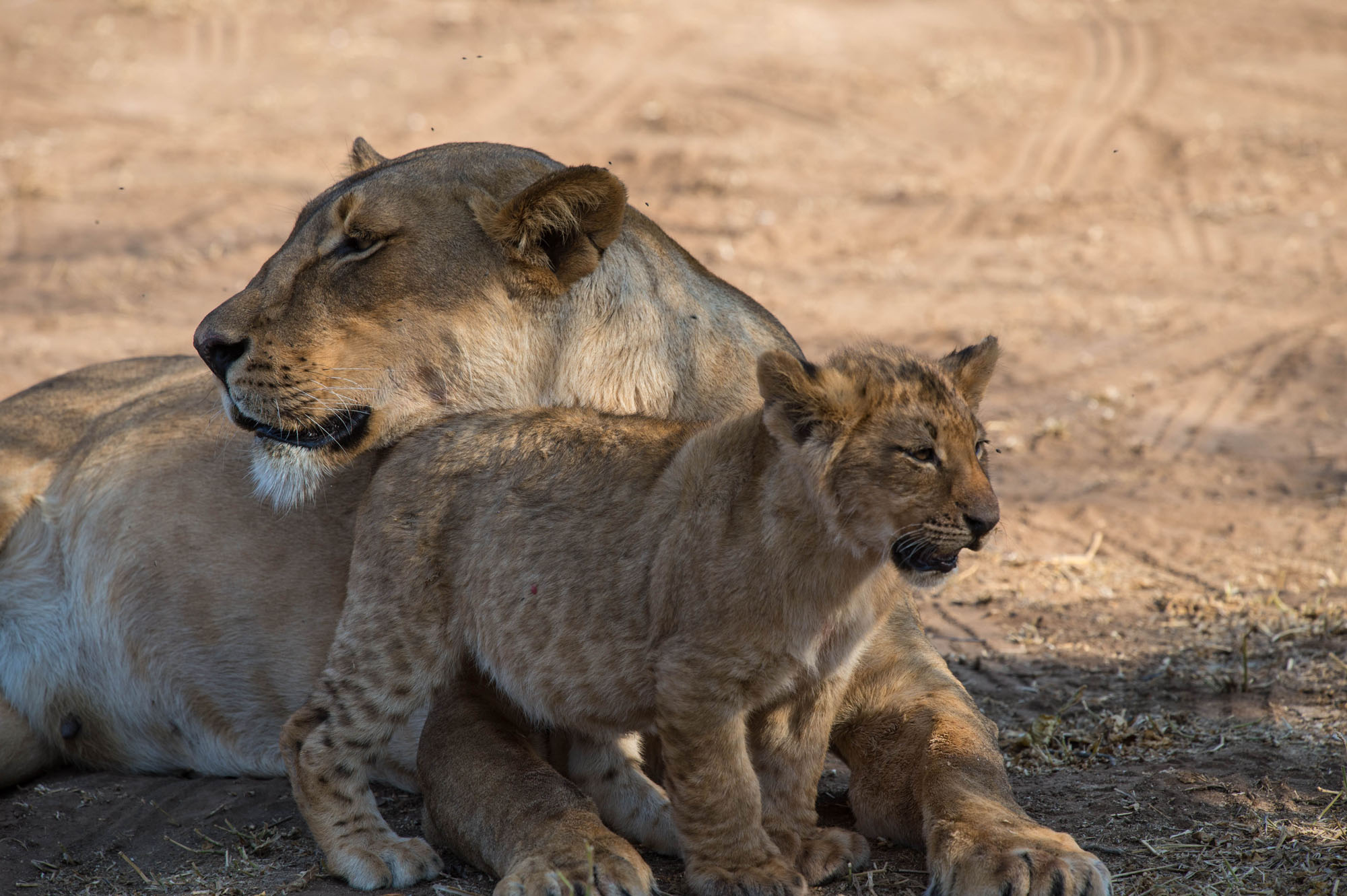 Lions, leopards and cheetahs are seen on the Mashatu Game reserve just about every day of the year.  Even in a month like March when cat sightings can be difficult elsewhere due to thick vegetation.  Mashatu delivered big-time last March with an average of  5 different cheetahs being seen every day.  Leopards are not easy to see anywhere, but at Mashatu you can pretty much bank on it, particularly during the dry winter months.   In addition to lion, leopard, cheetah, other predator species such as Black-backed jackal, African wildcat, bat-eared fox and spotted hyena are seen daily on Mashatu. The brown hyena are more shy, yet still seen frequently.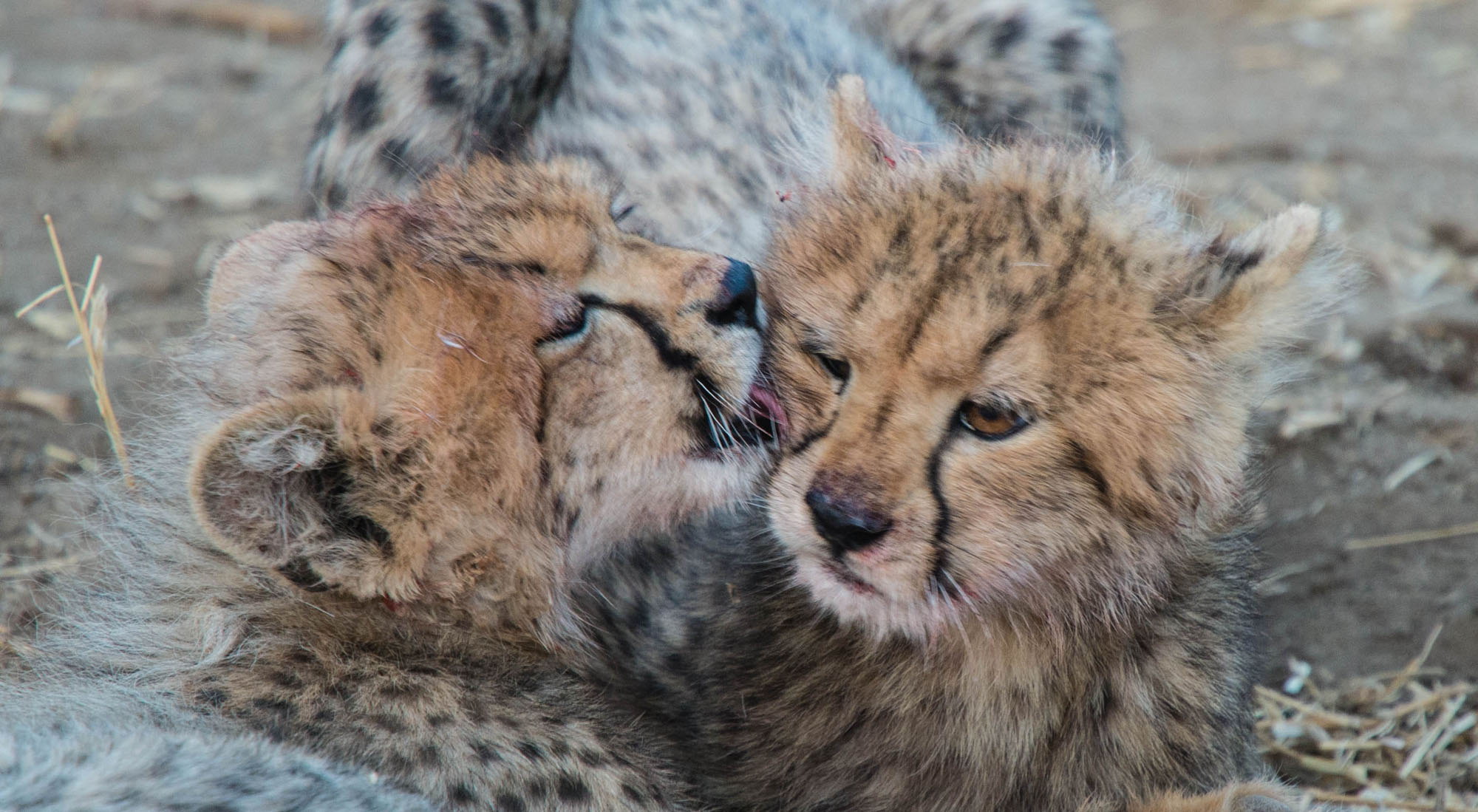 How did Mashatu become such a big cat paradise? According to Mashatu Research Director Dr. Andrei Snyman, it is the result of extensive conservation efforts. Through eco-tourism, rather than hunting, a sanctuary was created where animal populations could grow with minimal human interference. The reserve is unfenced which means that animals are free to follow their natural movement patterns.   About 30 years ago, there were hardly any leopard, almost no cheetah and very few lions at Mashatu. Thirty  years of sustained conservation practices have resulted in a massive increase in their populations.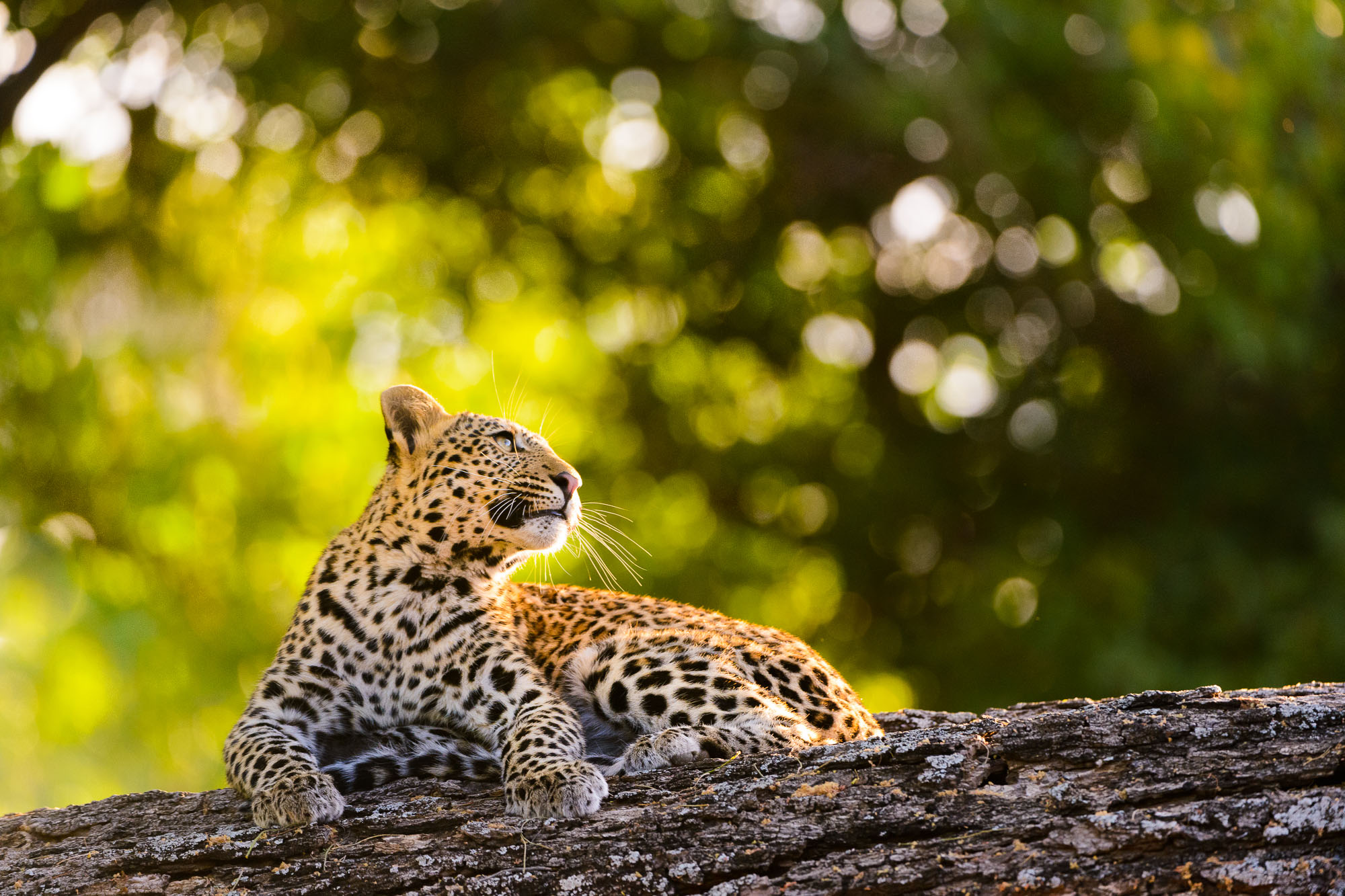 Leopards
When photographers visualize the quintessential Mashatu photograph, they see a leopard draped in the branches of a giant Mashatu Tree.  So it is not surprising that when the Mashatu guides are out tracking leopards, they peer into the treetops of every Mashatu Tree they pass.  Ever so often, there will be a rosetted cat snoozing above. Leopards love Mashatu trees for their large size, rigid branches and plentiful shade.  The perfect spot for a midday nap.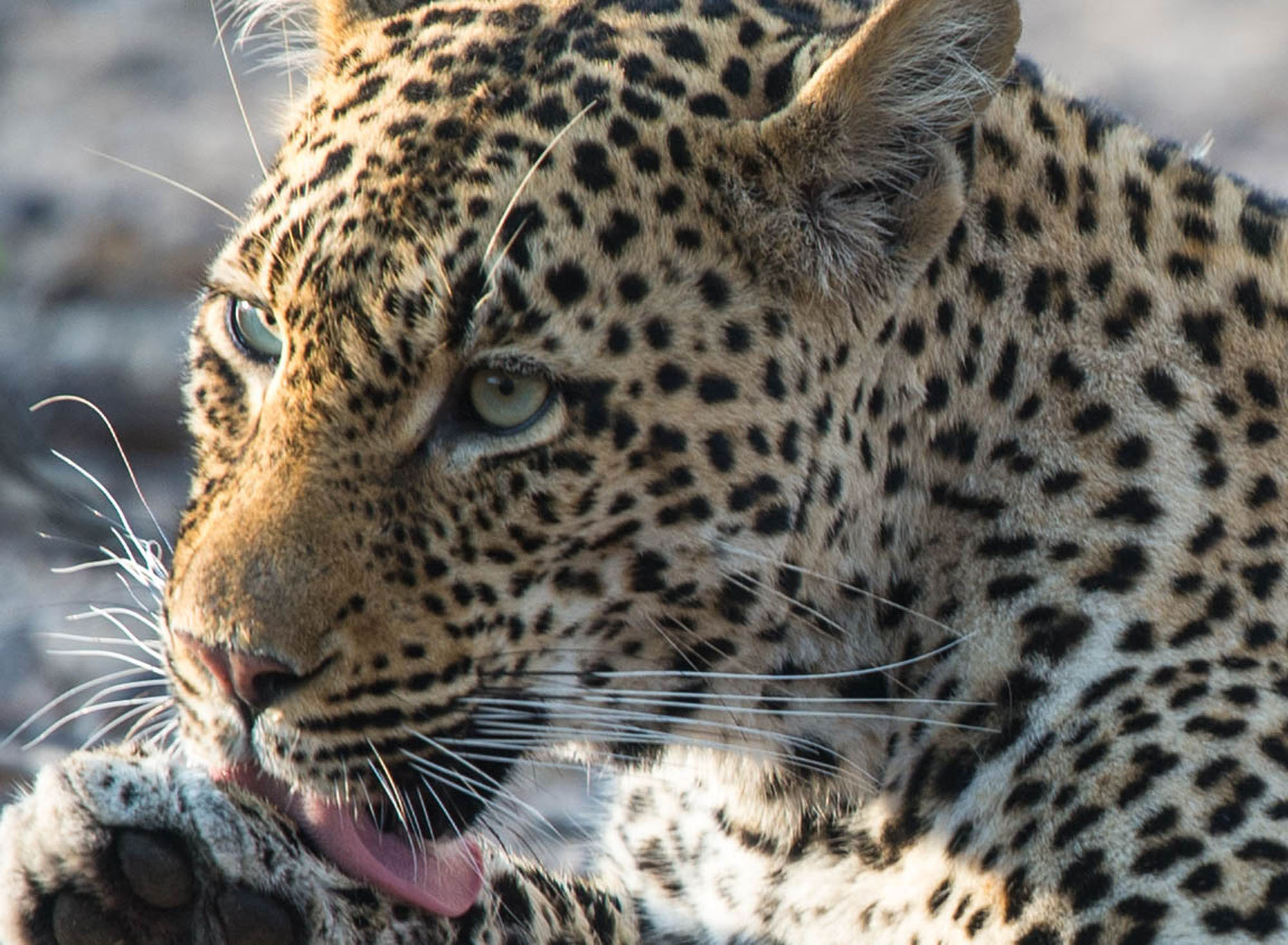 The Leopards of Mashatu are incredibly creative when it comes to finding suitable spots to hide their young.   It could be a clump of old branches, a rocky outcrop or in very thick bush near a riverbed.  Fortunately, the cats are so relaxed around the safari vehicles, that they invariably lead the Mashatu guides to their den sites. Watching leopard cubs interact, without any fear of the vehicles, is something truly special.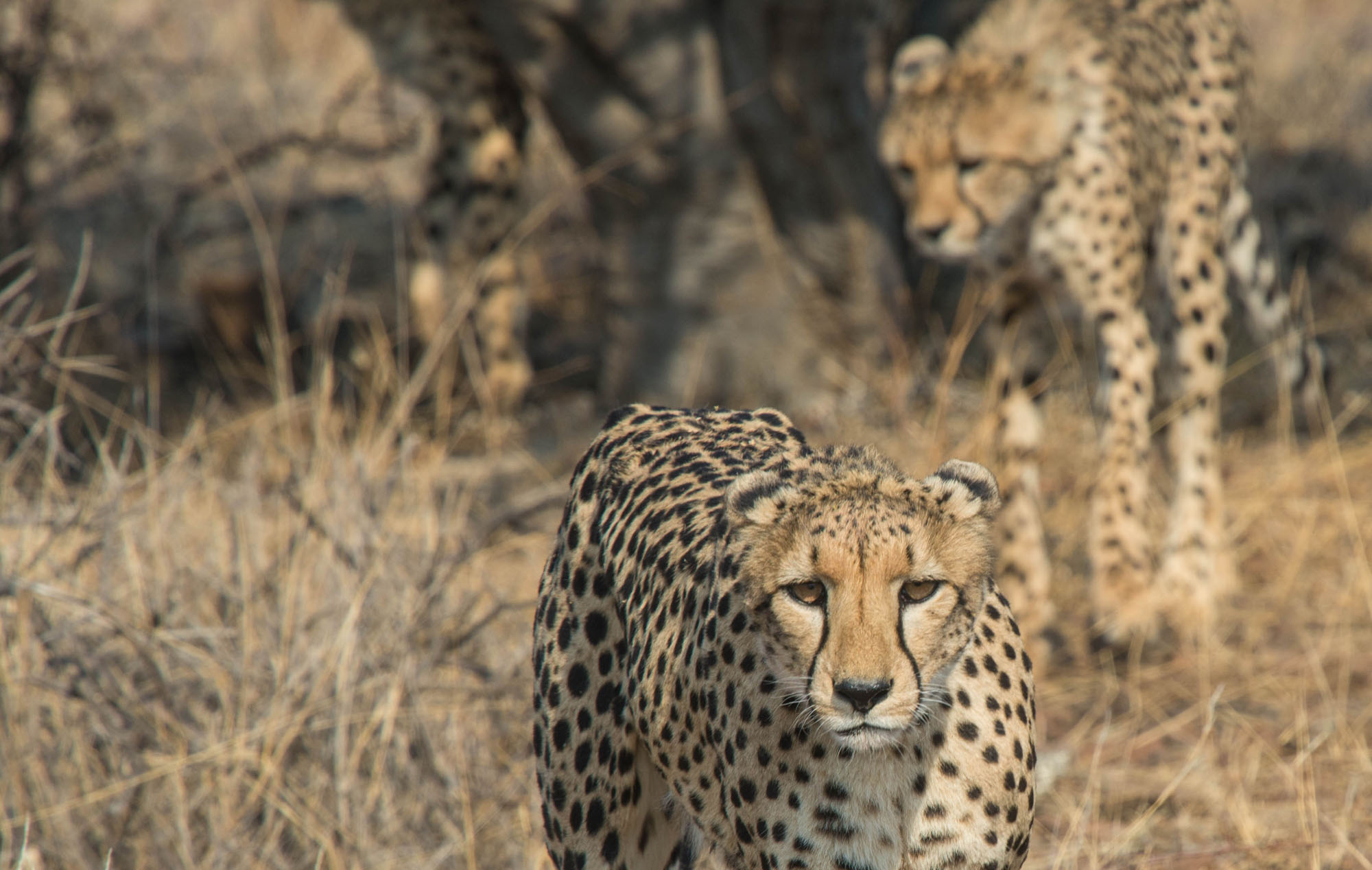 Cheetahs
Mashatu's cheetah population is incredibly healthy and cheetahs are seen every single day by guests. In 2018 alone, there were 14 new cubs born. One of the reasons for their success is the wide-open terrain of Mashatu.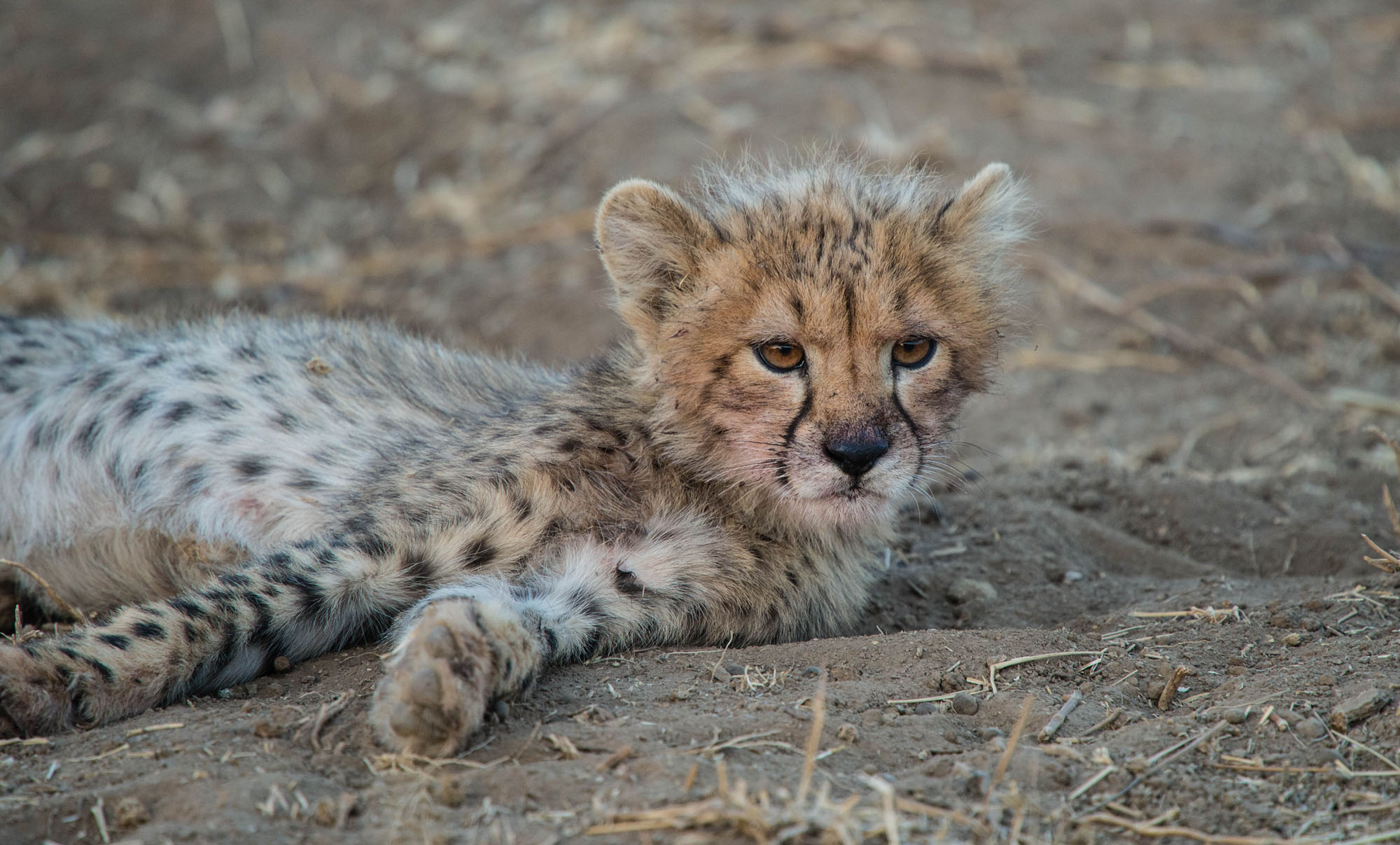 They are able to chase down prey during the hunt, and easily reach their top speed, without having to dodge too many trees and shrubs. Guests generally see 2-4 cheetahs together comprising either a male coalition or mother and her cubs.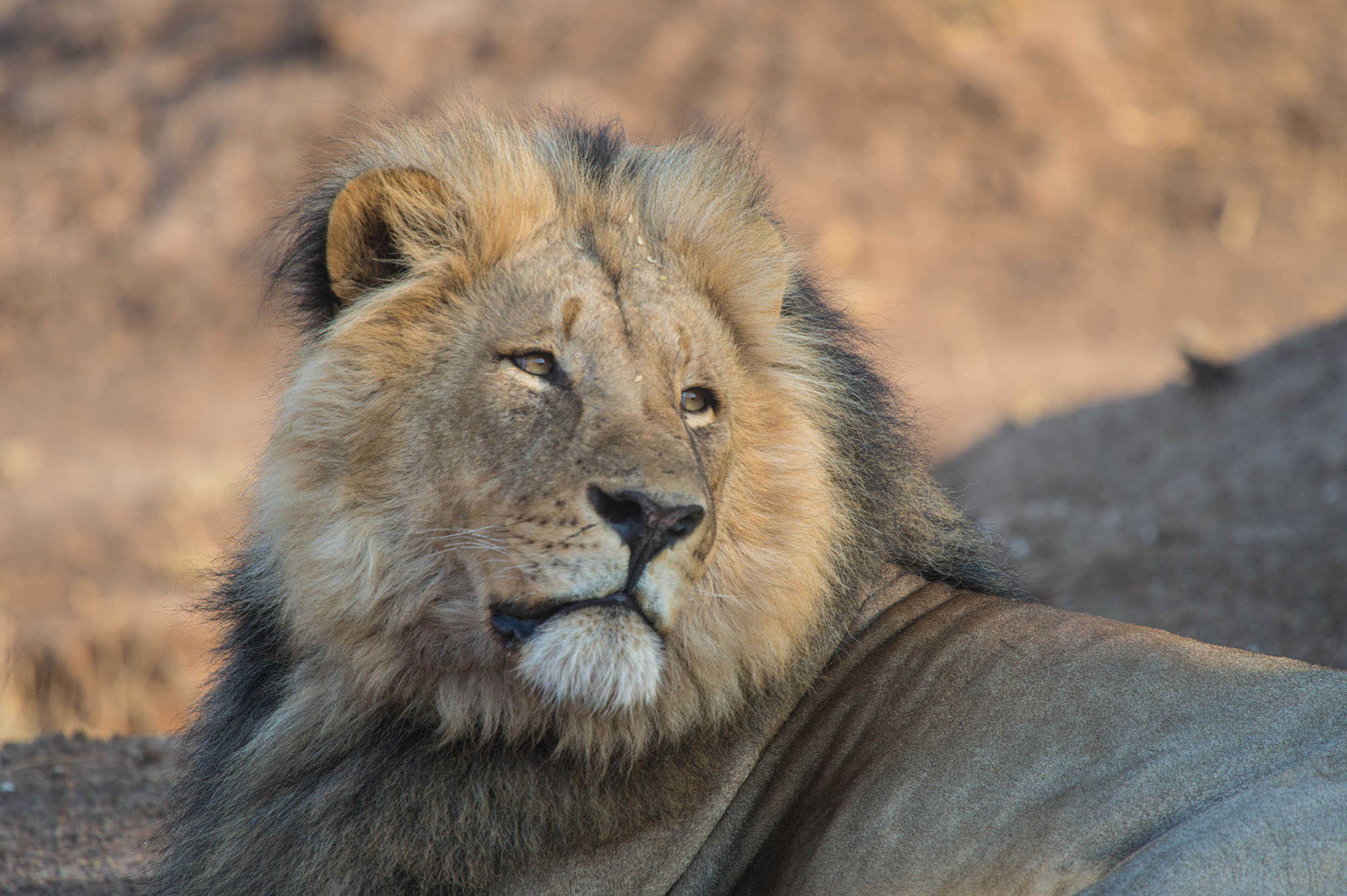 LIONs
According to Andrei Snyman, Ph.D. who heads up Mashatu's Research, the reserve's current  lion population constitutes roughly 65% of the estimated maximum carrying capacity.   Their ecosystem is unfenced, which means that the lions are not restricted within Mashatu and the Northern Tuli Game Reserve.  Only time will tell if the population within the reserve will increase, or if lions will disperse into neighbouring protected areas. Dr. Snyman pointed out that male lions, when defeated, have to move to find another territory.  This emigration has generally resulted in the fluctuation of the lion population in Mashatu over the years.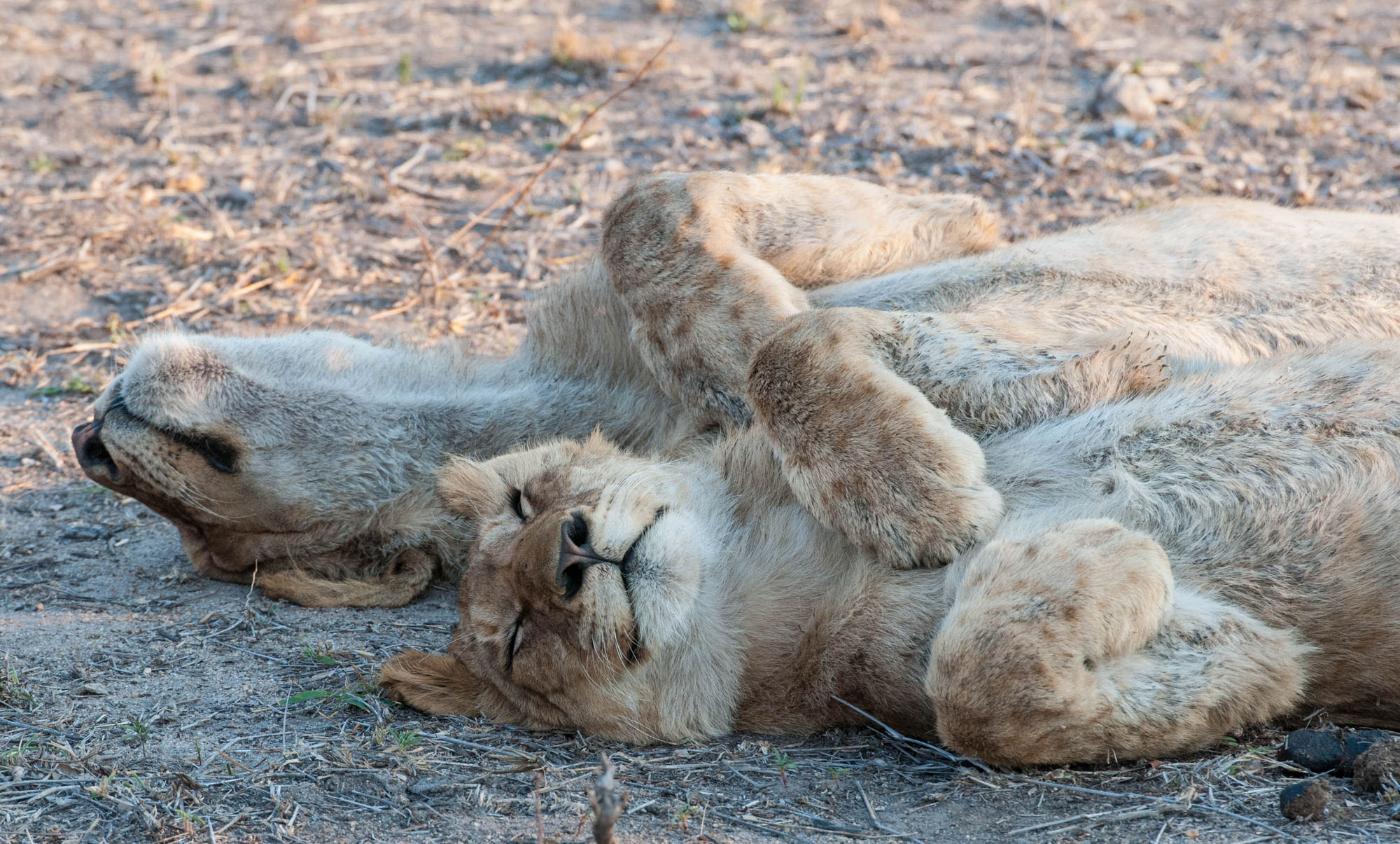 What is important to note, says Dr. Snyman, is that the Northern Tuli Game Reserve (of which Mashatu is the largest single landowner) is a nucleus for lions in the area. This became clear upon observing the dispersal, emigration and general movement of lions from within the Northern Tuli GR into neighboring areas. Reserves which had no lions, or very small lion populations, now have growing populations, thanks to the protection of land and the work done within the Northern Tuli GR.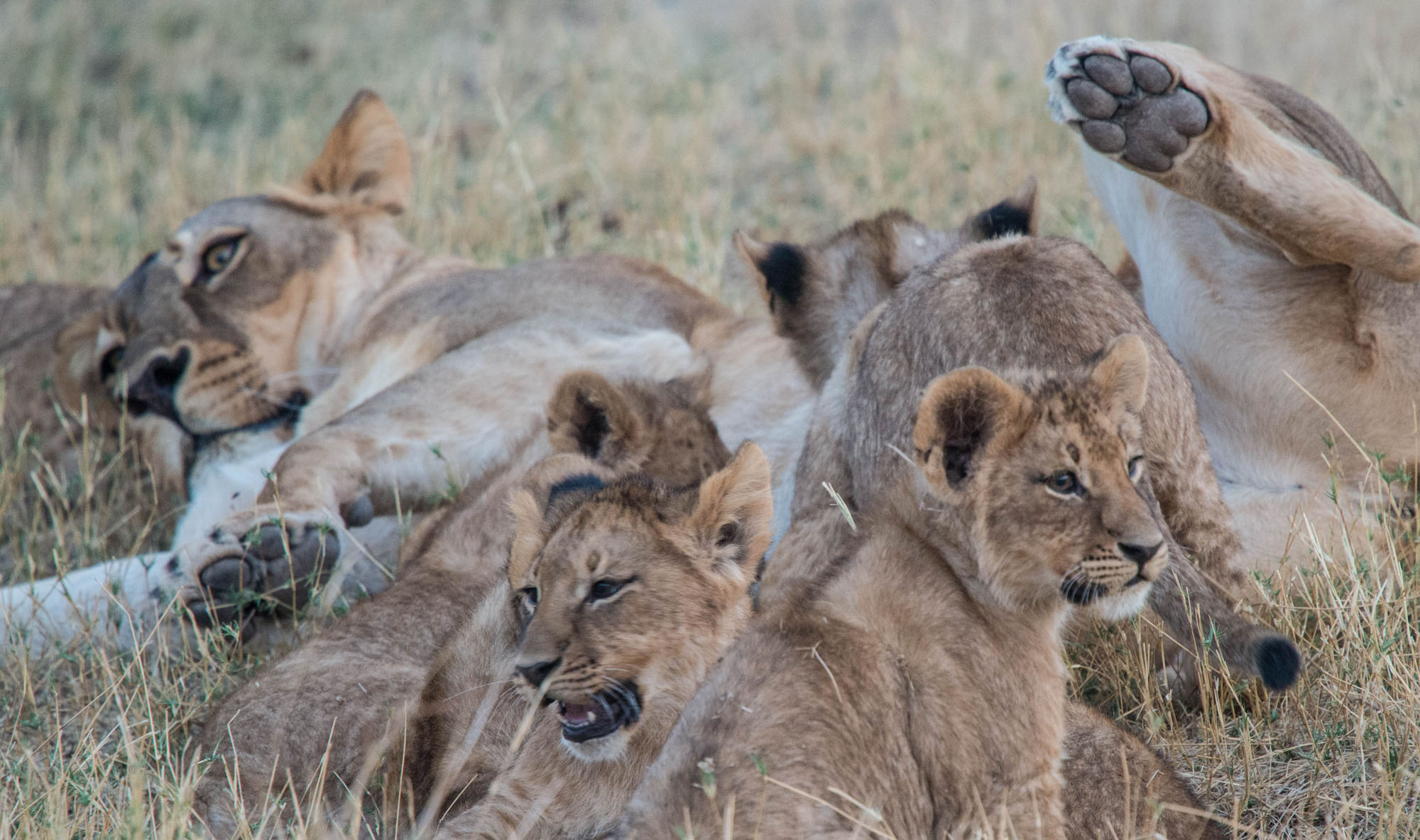 As Dr Andrei Snyman writes,  "There are only six lion "strongholds" across the continent of Africa – that is, areas that each have more than 1,000 lions. The future of lions and the conservation of this remarkable species rests not on these six large populations, but the multitude of smaller, interconnected lion populations scattered across a human-dominated landscape."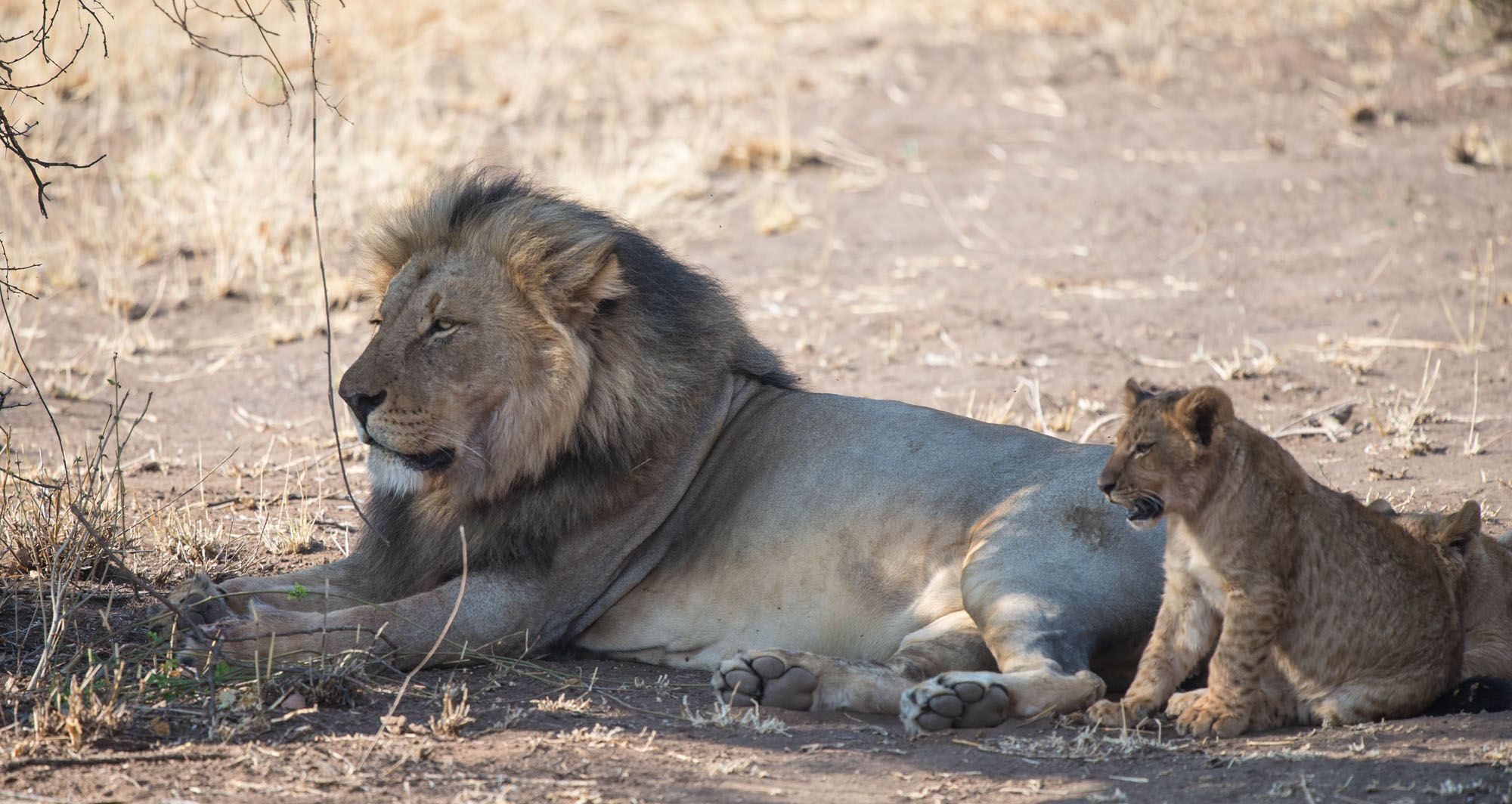 Dr. Snyman added that despite the increase of lion numbers in the Northern Tuli GR and surrounding areas, it is estimated that lion numbers have declined 43% in the past 3 lion generations, stretching over about 20 years.  There are as few as 20,000 lions left across Africa, occupying only 8 percent of their historic range.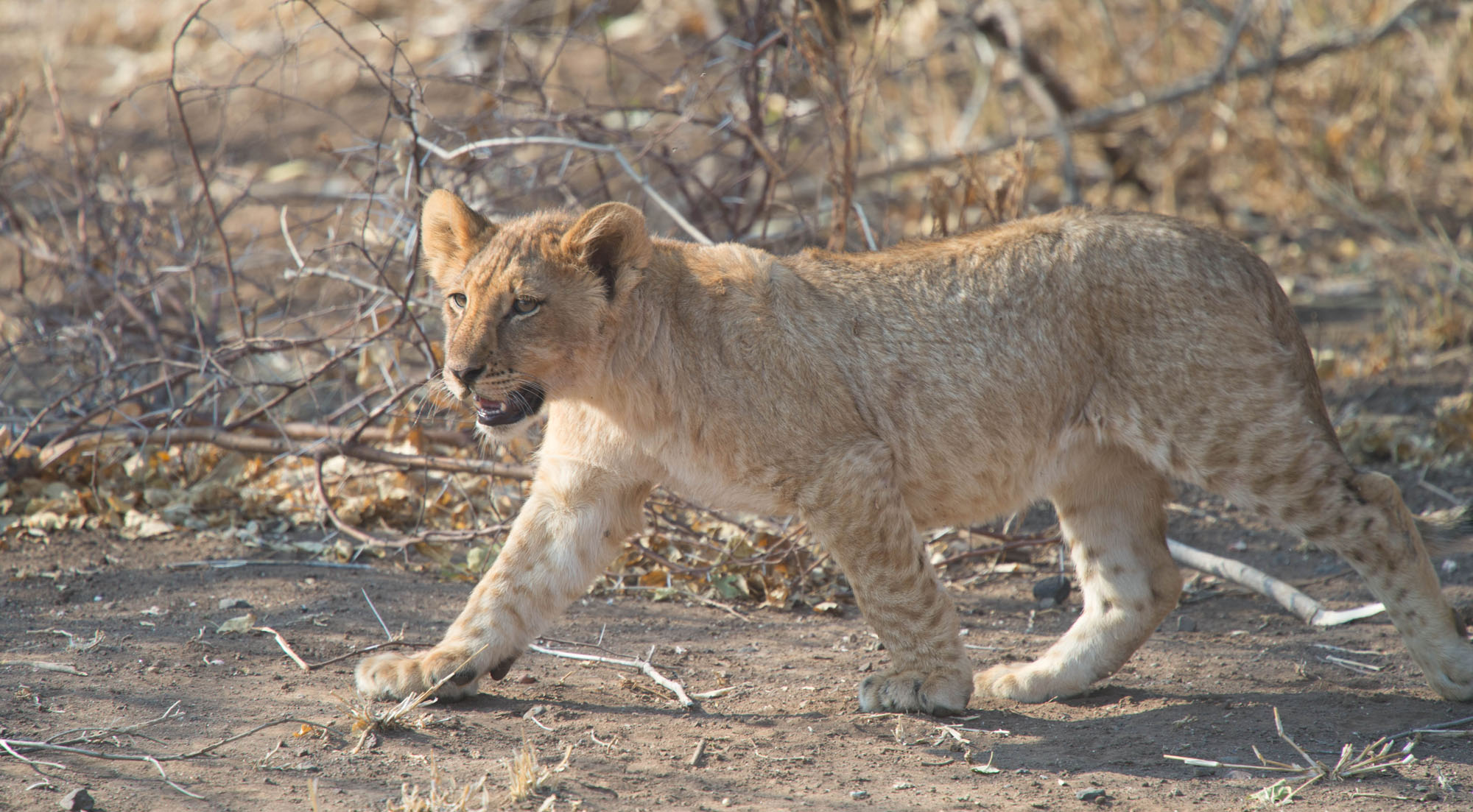 With lion populations vanishing across the African continent, the need to protect the remaining populations have become critical. Through science and research, the Northern Tuli GR has solid baseline data to continue its conservation efforts to protect and conserve the lions and other big cats of the area.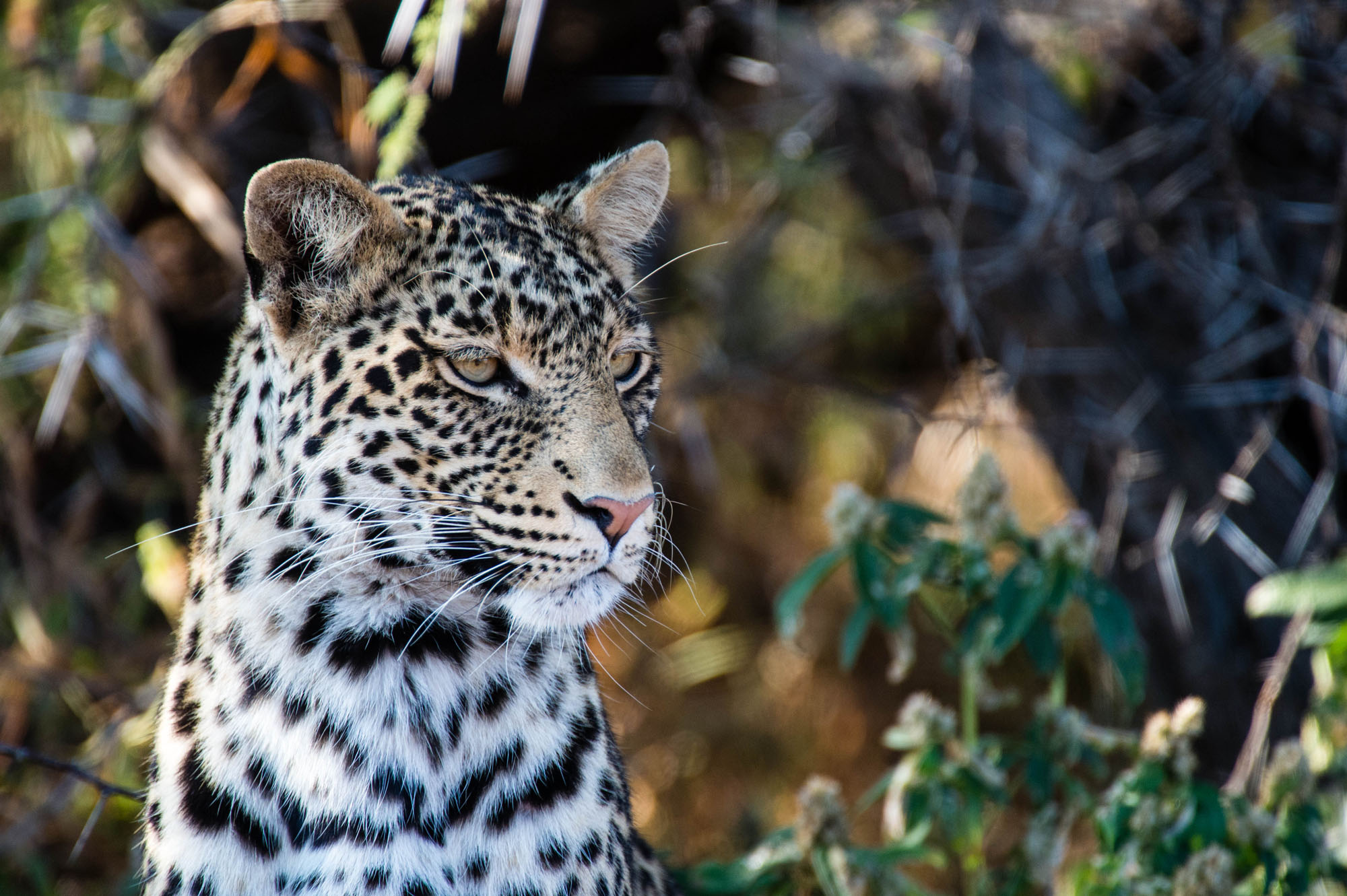 In our blog post next Friday, we take a look at some of Africa's beautiful and interesting birds including the ostrich, secretarybird, herons, storks, flamingoes, birds of prey, hornbills and cranes.