We've got several special offers available for the coming low-demand season in both Zimbabwe and Botswana. The specials are available for a range of properties in both countries, from December (in some instances November 2023) through to March and April 2024. For a few camps the discounts extend right until the end of May.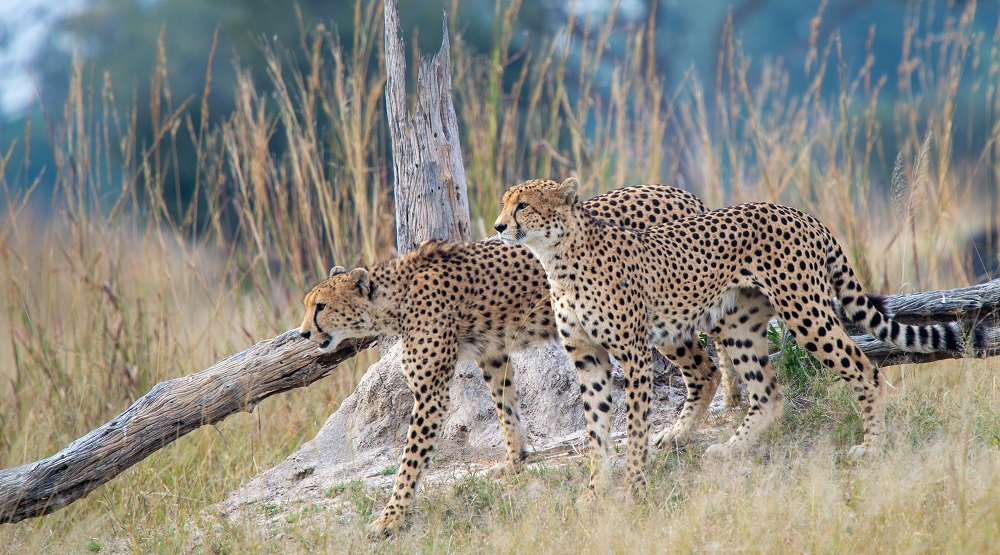 Zimbabwe
The best all around deals are available for the Imvelo Safaris camps in Hwange – namely Camelthorn, Bomani, Nehimba and Jozibanini. Here's the lowdown:  
*Stay three nights/Pay two nights.
*Stay seven nights/Pay five nights.
*Children 18 and under stay free when sharing with an adult. Up to two children per adult. 
*No single supplement. 
*A free private vehicle will be included for groups of four or more.
Add a couple of nights in Victoria Falls, put it all together and you're looking at a nine night/ten day fly-in safari at a price of around $5,200 per person sharing, with three nights at Nehimba and four at Bomani, and two nights at Pioneers Lodge in Victoria Falls.  
This price is valid for 1 January 2024 to 30 April 2024, and from 1 December 2024 to 31 December 2024. The rates will be extended to 31 May 2024 at Camelthorn and Nehimba, and to 31 July 2024 at Jozibanini.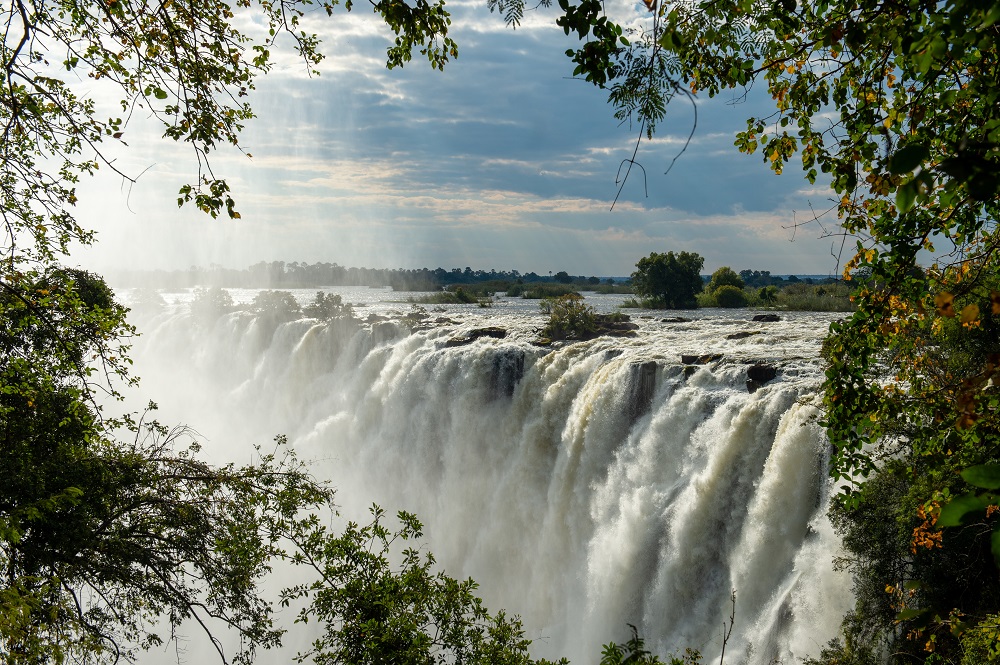 What is included:
*2 nights in Victoria Falls on bed & breakfast basis
*7 nights on safari at two safari camps in central and southern Hwange
*All meals, soft drinks, beers, wines & local spirits on safari
*Bed & breakfast accommodation in Victoria Falls
*Laundry included at safari camps
*All road transfers and two scheduled light air transfers from and back to Victoria Falls  
*A sundowner cruise on the Zambezi
*A private guided tour of Victoria Falls
*Twice daily game viewing activities at both safari properties
*A Ngamo community experience, a Community Rhino Conservation Initiative (CRCI) talk and rhino viewing at Bomani and Camelthorn
Excluded:
*Gratuities
*Hwange National Park entry fee of $20.00 per person per day 
*Rhino Conservation and Community Levy – $150 per person
*Commercial flights from the USA to and back from VFA (Victoria Falls, Zimbabwe).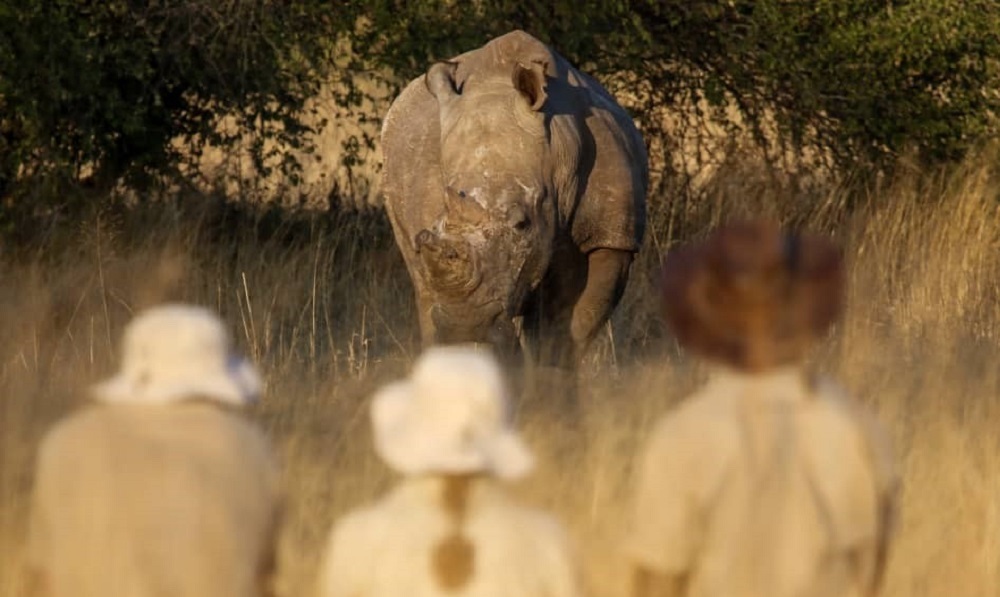 Safari notes:
*The CRCI rhino sanctuary has become an incredible guest experience at Bomani and Camelthorn and is available year-round.
*Mack Air has economical charter flight rates into and out of Hwange year-round (including the low demand season), which makes getting around a lot easier and more affordable than private charters.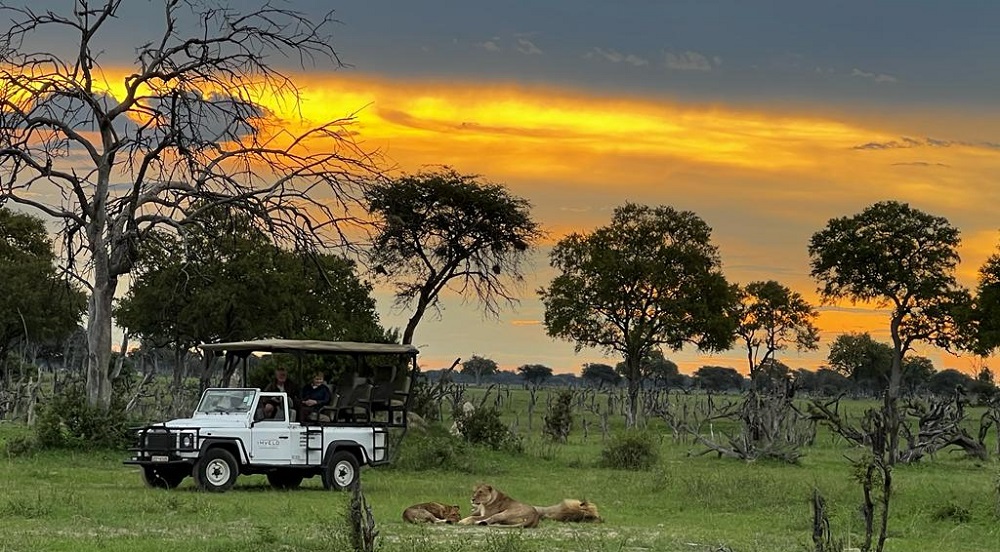 About Hwange
Hwange National park is Zimbabwe's premier wildlife destination. This huge national park is one of the most important elephant sanctuaries in Africa, with as many as 40,000 elephants resident in the greater Hwange area. We always include at least one Hwange property (mostly tented but not exclusively so) in an itinerary, often two. In addition to the elephants, Hwange has good populations of buffalo, giraffe, eland (largest antelope in Africa), zebra, wildebeest, and a variety of predators including lions, cheetahs, leopards and African painted dogs.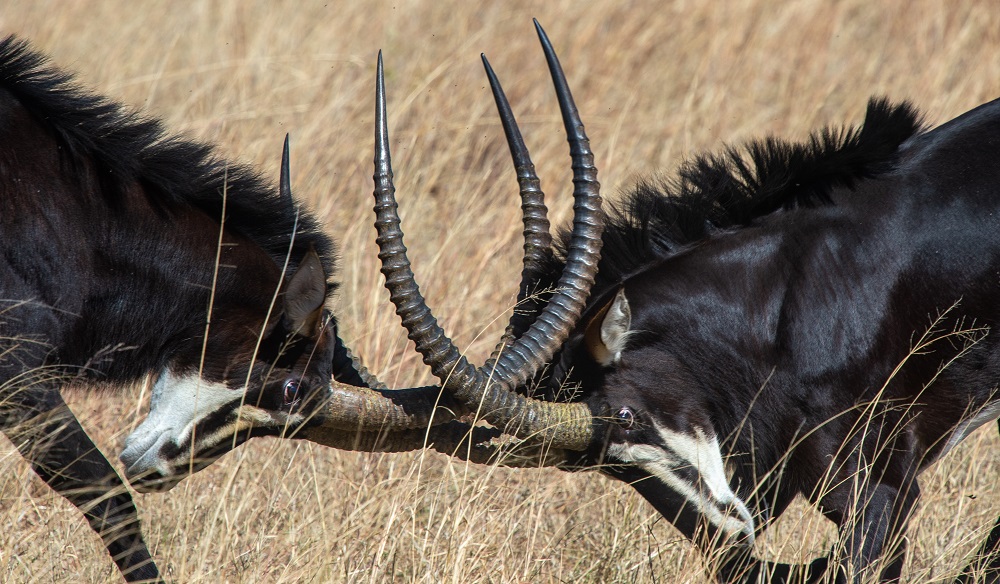 The safari experience in Hwange is very much like in South Africa, Botswana or for that matter Kenya. One difference: Zimbabwe has a couple of very special antelope not generally seen elsewhere, namely the majestic sable antelope and the equally attractive roan antelope. Plus literally thousands of impala and various other smaller mammals. The birdlife is superb with many birds of prey and colorful bee-eaters, rollers, shrikes, and dozens of other birds. Hwange is also an exceptionally good place for walking safaris, under the safe and capable supervision of a professional Zimbabwe guide.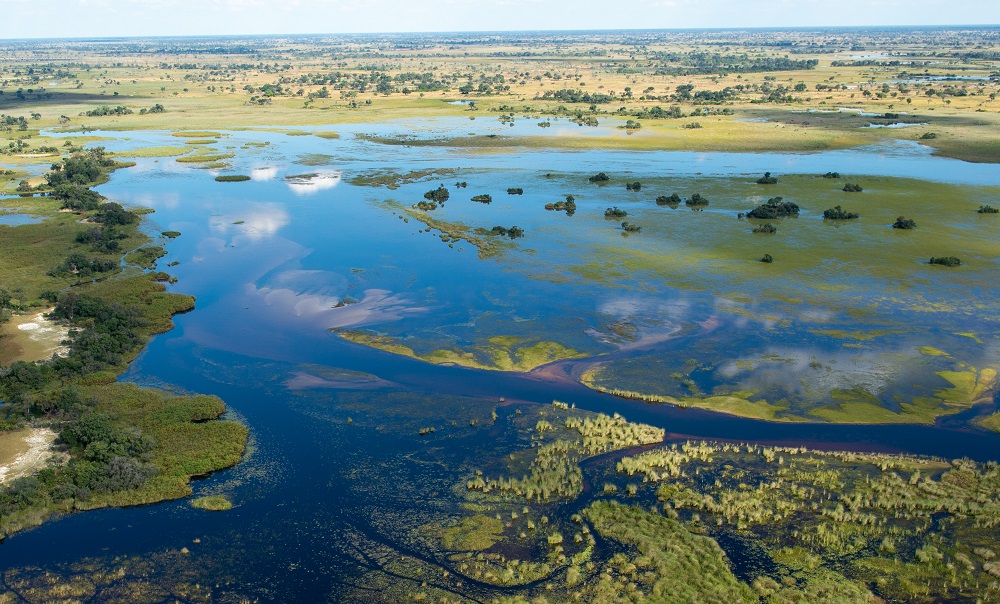 Botswana in summer
There are few destinations in Southern Africa with quite the same appeal as Botswana in the low-demand season from December through the end of March. Even in years of good rainfall – not likely to be the case this coming summer – the precipitation is relatively low, hardly ever more than four inches average per month.  Most importantly, no part of the region is subject to the torrential rainfall which all too frequently affects the South African lowveld area (including much of the Kruger Park), from January through March, caused by tropical cyclones.  
With some rain – and the cooling effect of the cloudy weather – northern Botswana and the Kalahari (though still warm to hot in the afternoons) are much more pleasant than in the months of October and November. With even limited rainfall, the dry, dusty veld conditions seemingly change overnight, bursting with bright green vegetation, flowers and rich colors.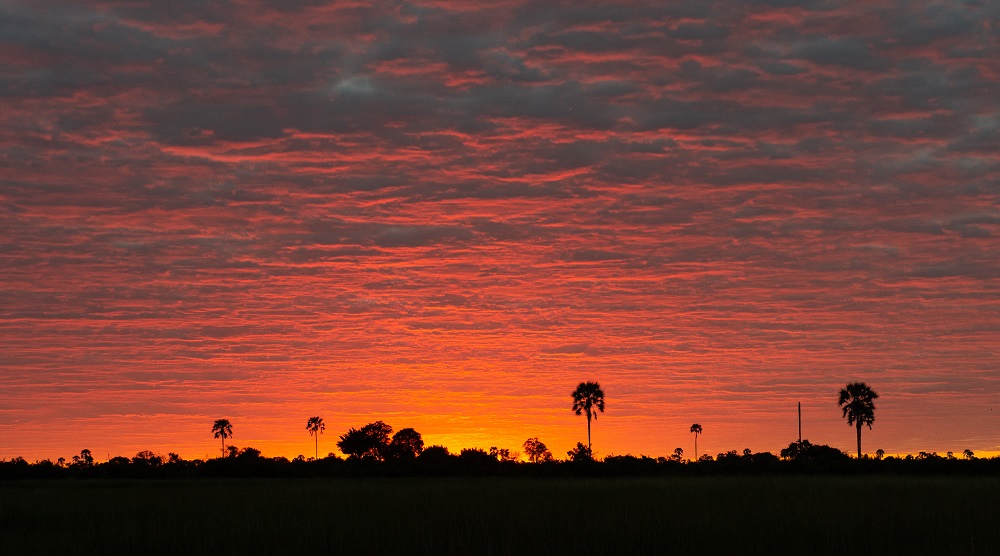 Conditions are ideal for photography. Beautifully soft morning and afternoon light. Crisp, clean air with minimal haze, and absolutely gorgeous sunrises and sunsets, almost always with some clouds around for added drama and color. I took some of my best ever leopard photographs in the Jao concession in Northern Botswana in March some years ago. Likewise in the Kwara area and at Duba in the northern Okavango Delta on two other February/March trips. Leopards, cheetahs, African painted dogs, giraffes, zebras – in perfect light, game drive after game drive.    
Include a few days in the Kalahari at Nxai Pan and discover an area simply teeming with life during the summer months when thousands of zebras migrate onto the open pans, in search of the fresh, emerging vegetation. Never too far behind? The impressive black-maned lions of the Kalahari and cheetahs clambering onto anthills or tree stumps on the lookout for springbok, steenbok or impala. In the summer months, there's usually good numbers of big-tusked elephant bulls around, scattered groups of buffaloes and a variety of antelopes and abundant giraffes in the woodlands. On previous low-demand season trips to Northern Botswana we've gotten lucky with African painted dogs on several occasions, and there's always a chance of seeing brown hyenas and African honey badgers.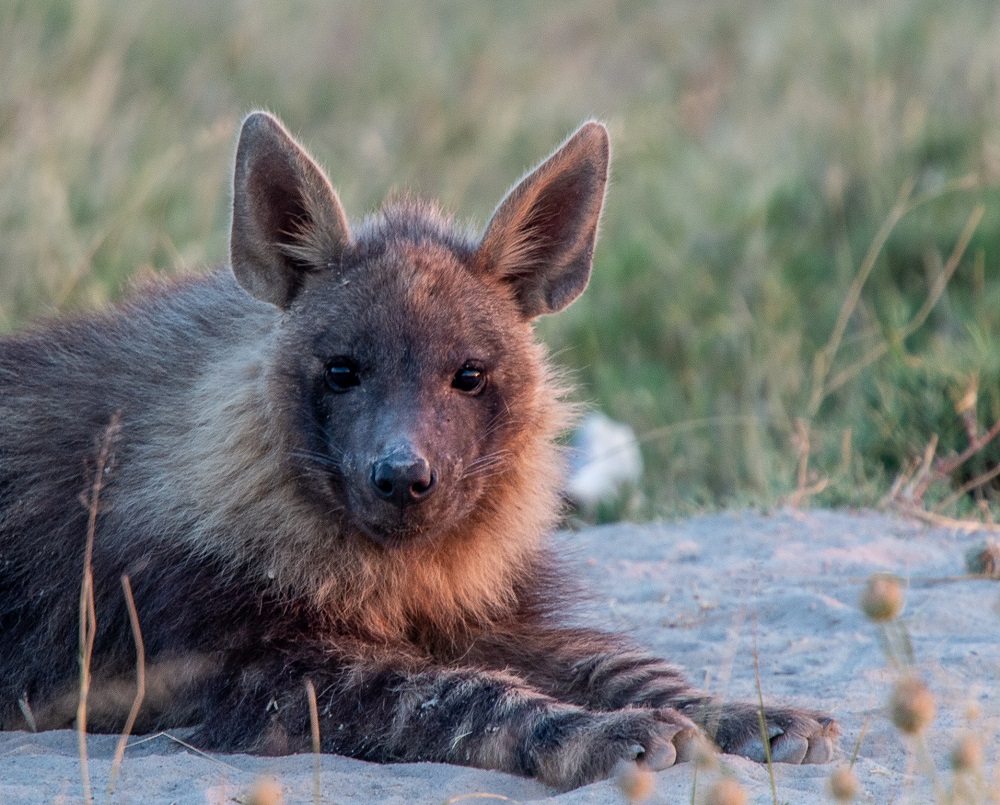 One of the best low-demand season offers for Botswana – available from January to March 2024 – is a "stay 8 nights, pay for 6 nights" deal from Desert & Delta at a price of less than $5,000 per person, including all internal charter flights from and back to Maun. The offer includes a 3-night stay at Leroo La Tau camp in the Kalahari. It is possible to include Chobe Game Lodge as well. This is what we would recommend:
*Two nights at Camp Okavango or Xugana Island Lodge. These typical Okavango Delta water camps offer the ultimate in relaxation in the heart of the Delta with unmatched walking, mokoro and boating activities.
*Three nights at Camp Moremi or Camp Xakanaxa. Here, on the edge of the Moremi Game reserve, guests can enjoy the perfect combination of prolific game viewing and motorized boat excursions into the Delta's papyrus-choked channels exploring beautiful lagoons, small palm-fringed islands and patches of floodplain.
*Three nights at Leroo La Tau inclusive of a Nxai Pan day trip, a cultural experience and excellent photography opportunities along the Boteti River Valley.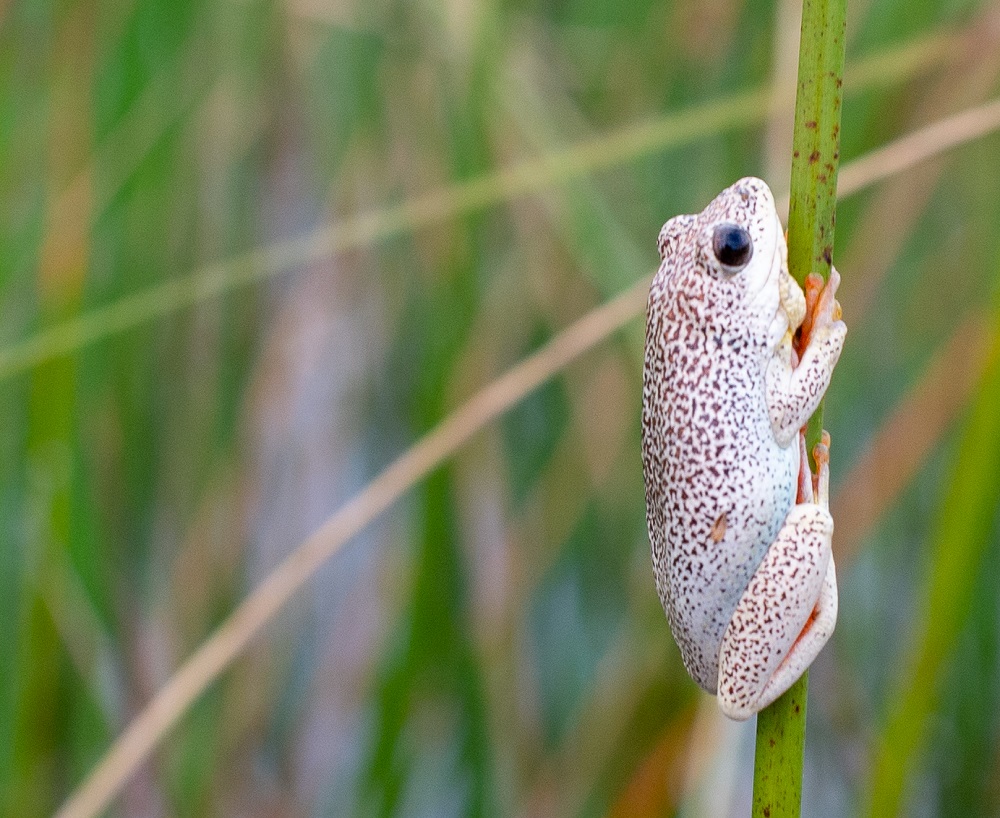 This coming summer may be one of the best opportunities in many years to visit Botswana during the low demand season. With fewer travelers in the region, visitors will enjoy what is already a remote wilderness area, even more. For more details, please call our Houston office at 1-800-513-5222 during normal business hours, Monday to Friday, or email me at bert@fisheaglesafaris.com.
YOU MIGHT ALSO BE INTERESTED IN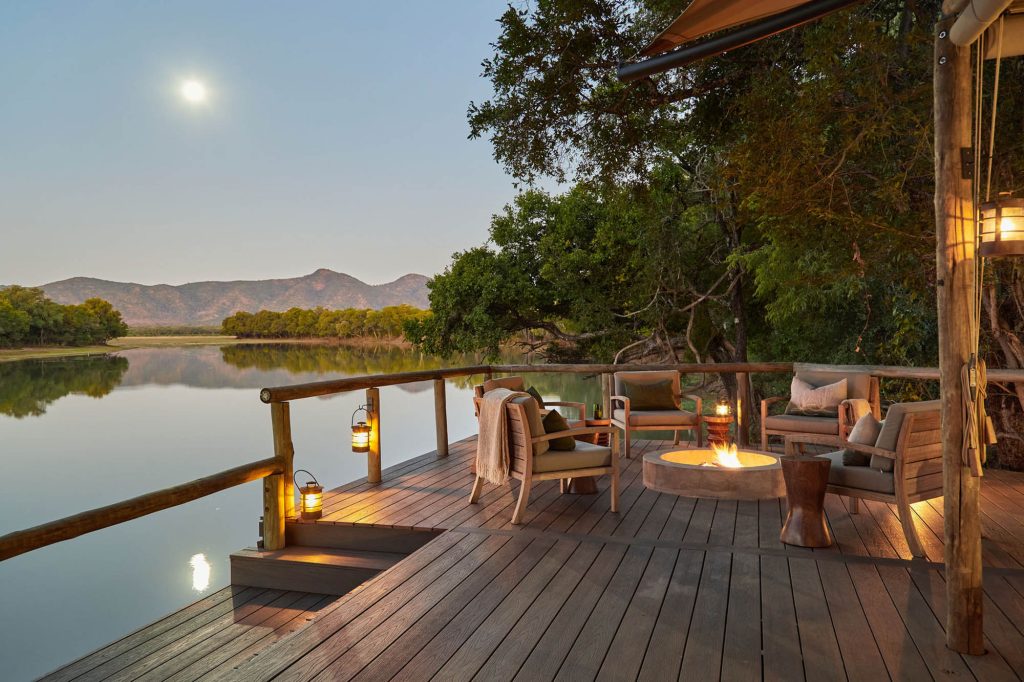 10th Sep 2021
Chindeni and the Bushcamp Company, Zambia
By late July we found ourselves at Chindeni, a small Bushcamp Company property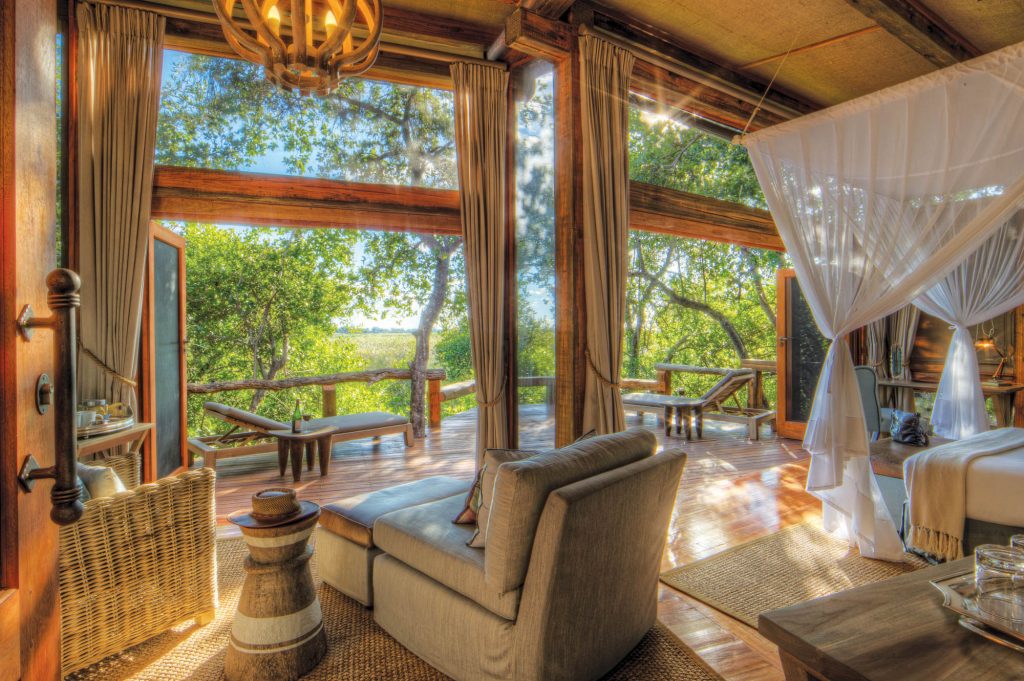 3rd Oct 2022
Camp Okavango, Botswana
Camp Okavango is in the heart of the permanent part of the Delta. In this idyllic setting there are no vehicles, and it is just a short walk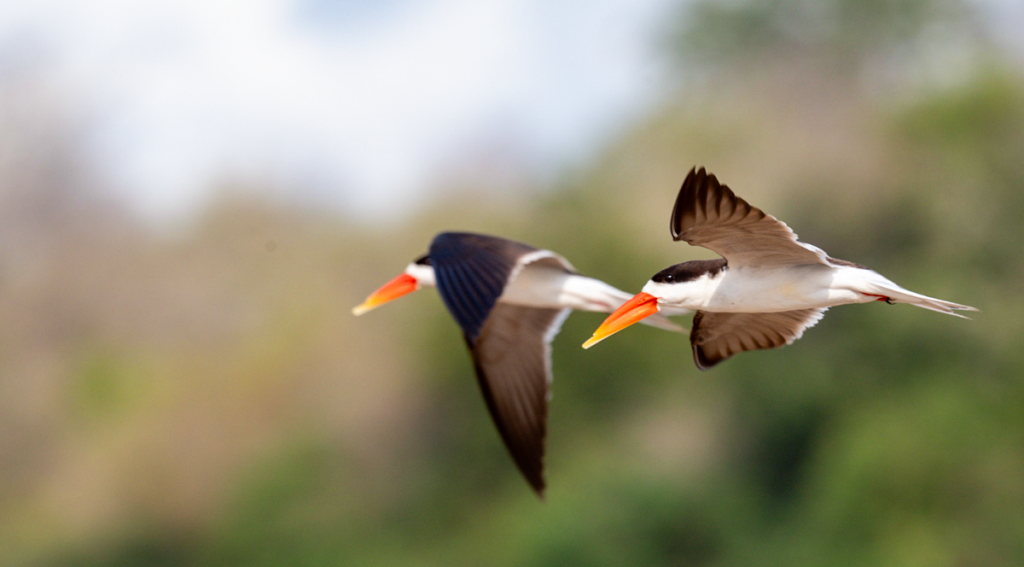 14th Oct 2023
From My Safari Notebook: Wildlife Photography
Birds in flight and wildlife photographers have an uneasy relationship. Things go wrong as often as they go right. Getting focus-lock on a moving subject
SUBSCRIBE TO OUR NEWSLETTER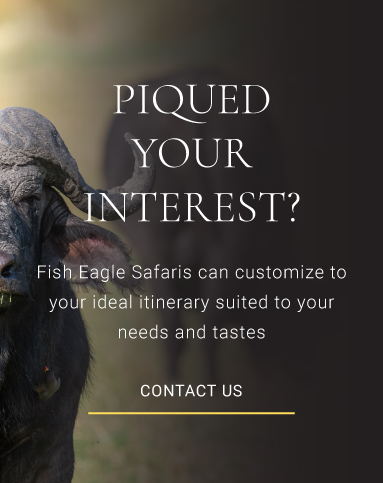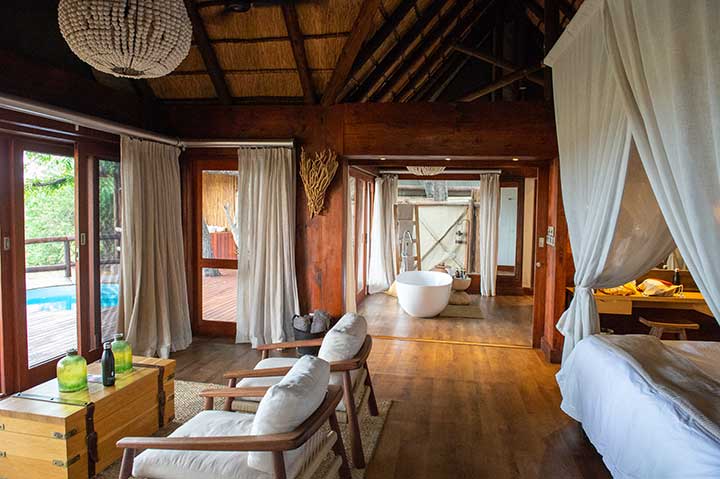 4th Aug 2022
On Safari At Belmond Eagle Island Lodge, Okavango Delta
What is the 'secret sauce' for an unforgettable few days on safari in Botswana? It starts with the animals, of course. The elephants, lions, giraffes, hippos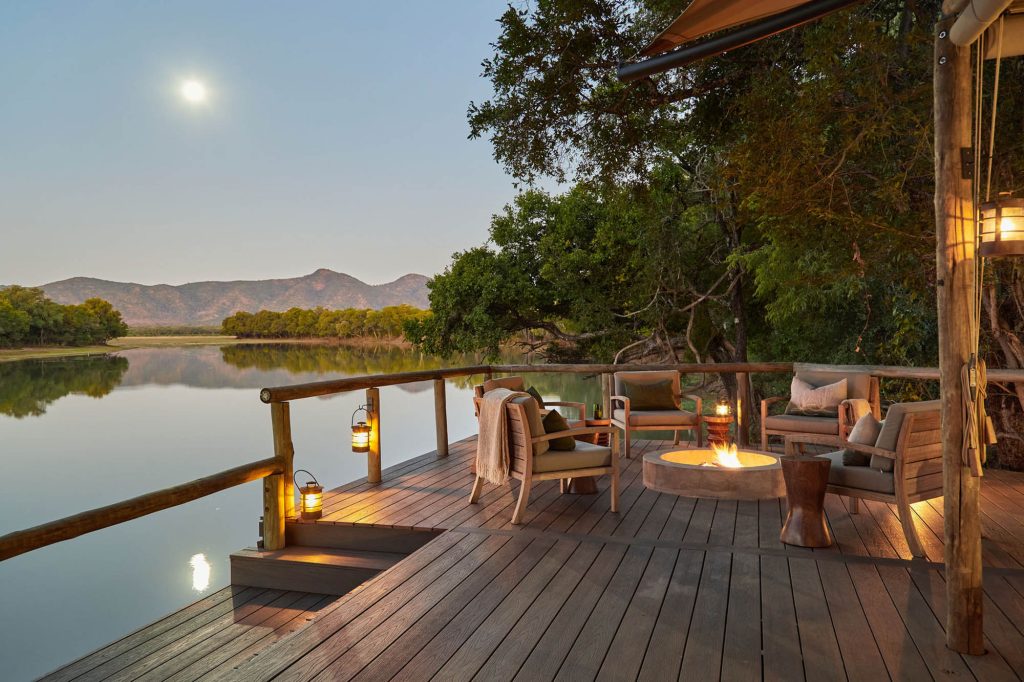 10th Sep 2021
Chindeni and the Bushcamp Company, Zambia
By late July we found ourselves at Chindeni, a small Bushcamp Company property