$cat_name = 'category'; $categories = get_the_terms($post->ID, $cat_name); foreach ($categories as $category) { if ($category->parent) { echo $category->name; } } ?>
Jun 04, 2021
Our 'Groundhog Day' Properties - Part 1
Share: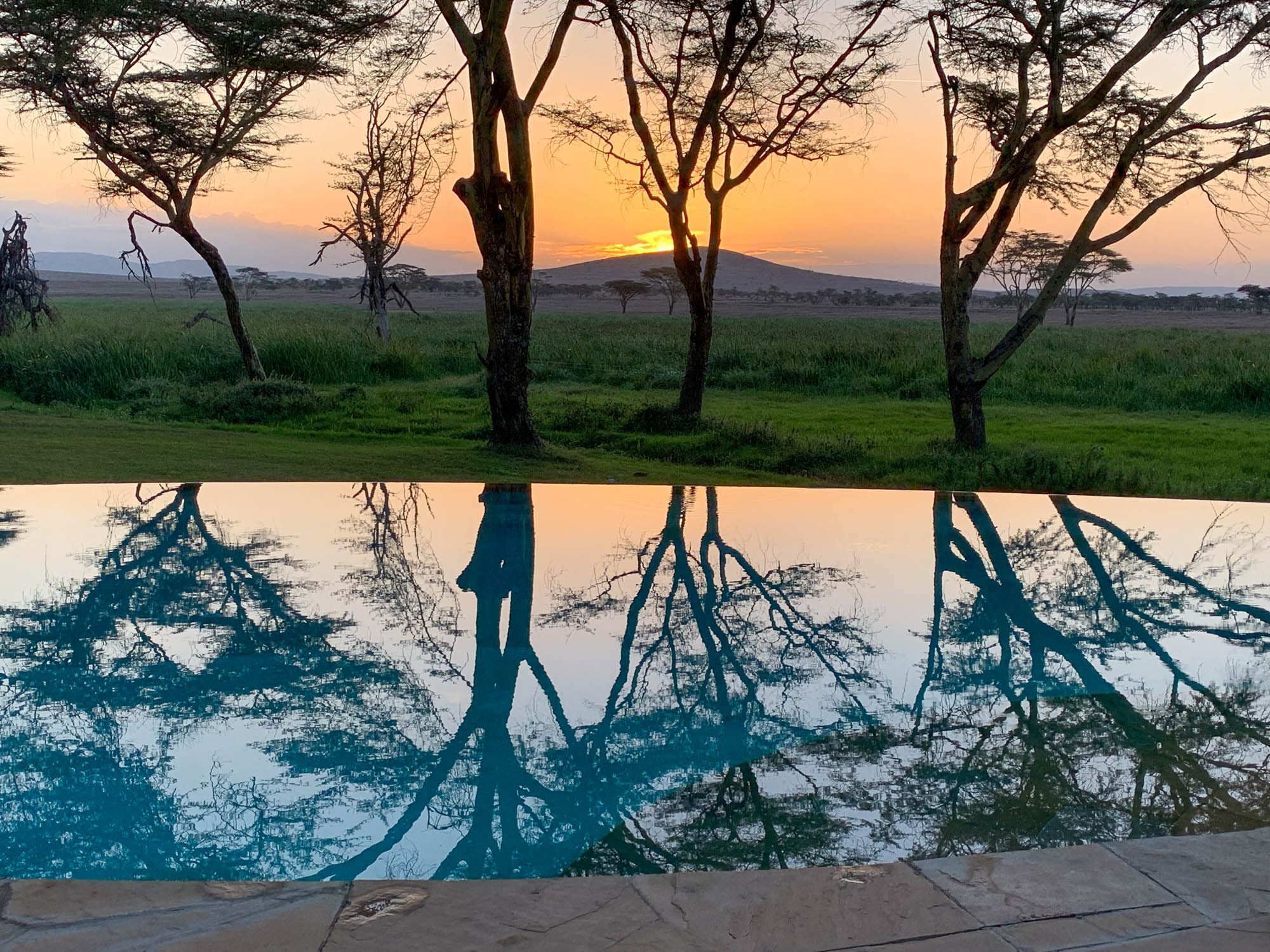 Our 'Groundhog Day' Properties – Part 1
For the first installment in what may end up being a 3-part series, covering our top ten or so 'Groundhog Day' properties, I thought I'd include a full service hotel in Cape Town, a luxury safari camp in Kenya's Lewa Wildlife Conservancy and a small, remote tented camp in Hwange National Park in Zimbabwe.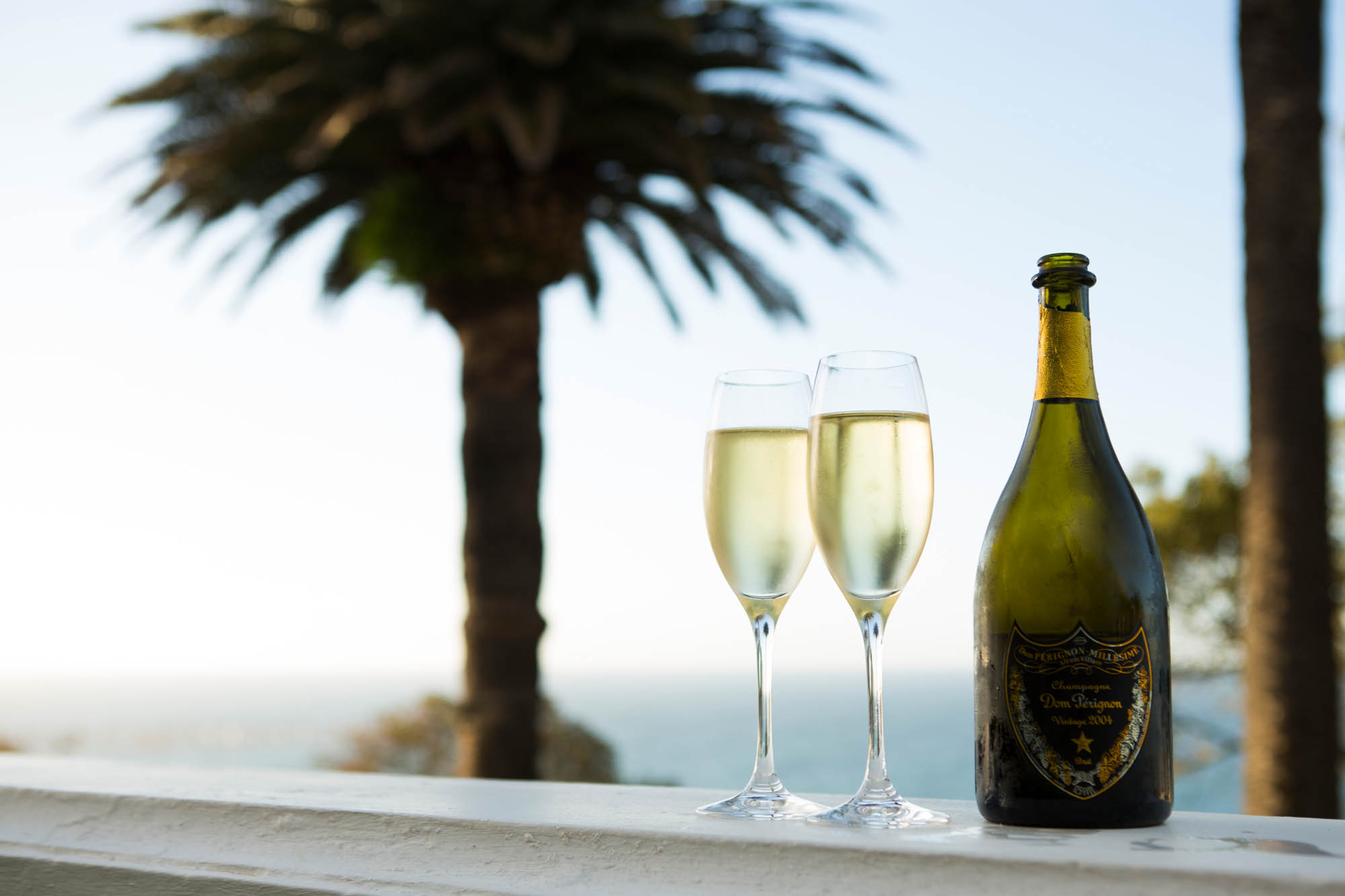 In our African travels over the years, our Fish Eagle Safaris team members have visited – and re-visited – a dizzying array of safari camps, lodges, beach resorts, hotels, guest houses and bed & breakfast establishments, in 12 African countries and Madagascar.  Practically without exception, we enjoyed our stay at each of them, from the most basic mobile tented camps out in the bush to the highest of high profile deluxe city hotels.
Every once in a while, when all or most things go right and we come across a jewel of a property, we add it to our exclusive 'Groundhog Day' list.  These are places where we could wake up every morning for the rest of our lives, and be happy and content.  There is no checklist or set of requirements, no rules or regulations to make it onto the list.  No special award either, except for the fortunate visitors who end up spending a few days at one or more of these properties.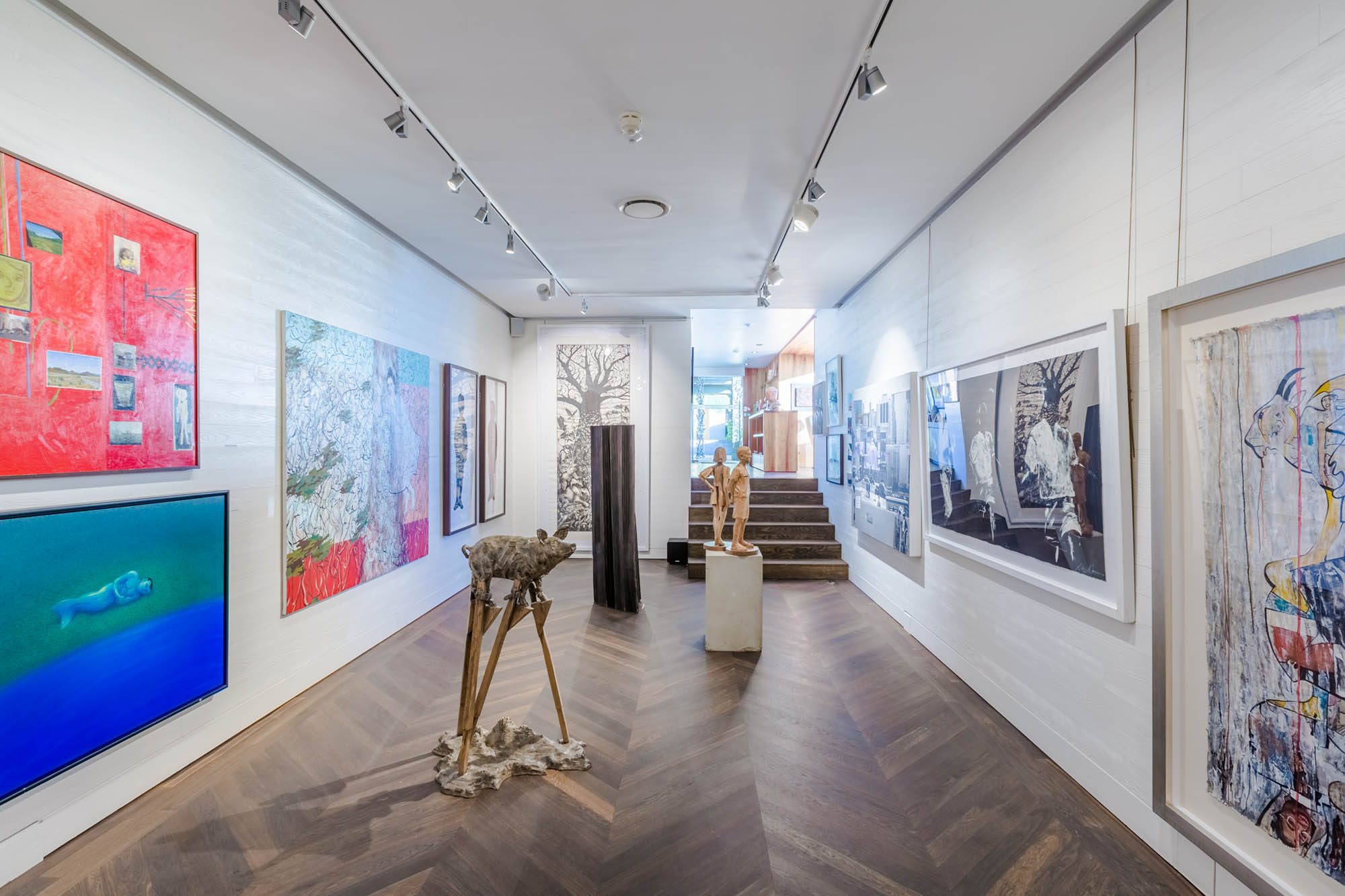 Ellerman House, Cape Town
One of the first properties which we elevated to 'Groundhog Day' status was Ellerman House in Cape Town.  It didn't take long for us to be awed when we first arrived there several years ago, on a warm November day.   It started with the paintings along the way to our room.  Being South African-born, I was stopped dead in my tracks by a striking Transvaal landscape by J H Pierneef, likely the greatest of the old South African masters.  We soon came to realize that Ellerman House is replete with fine South African works of art, both in the main house and the dedicated contemporary art gallery which we were to discover later.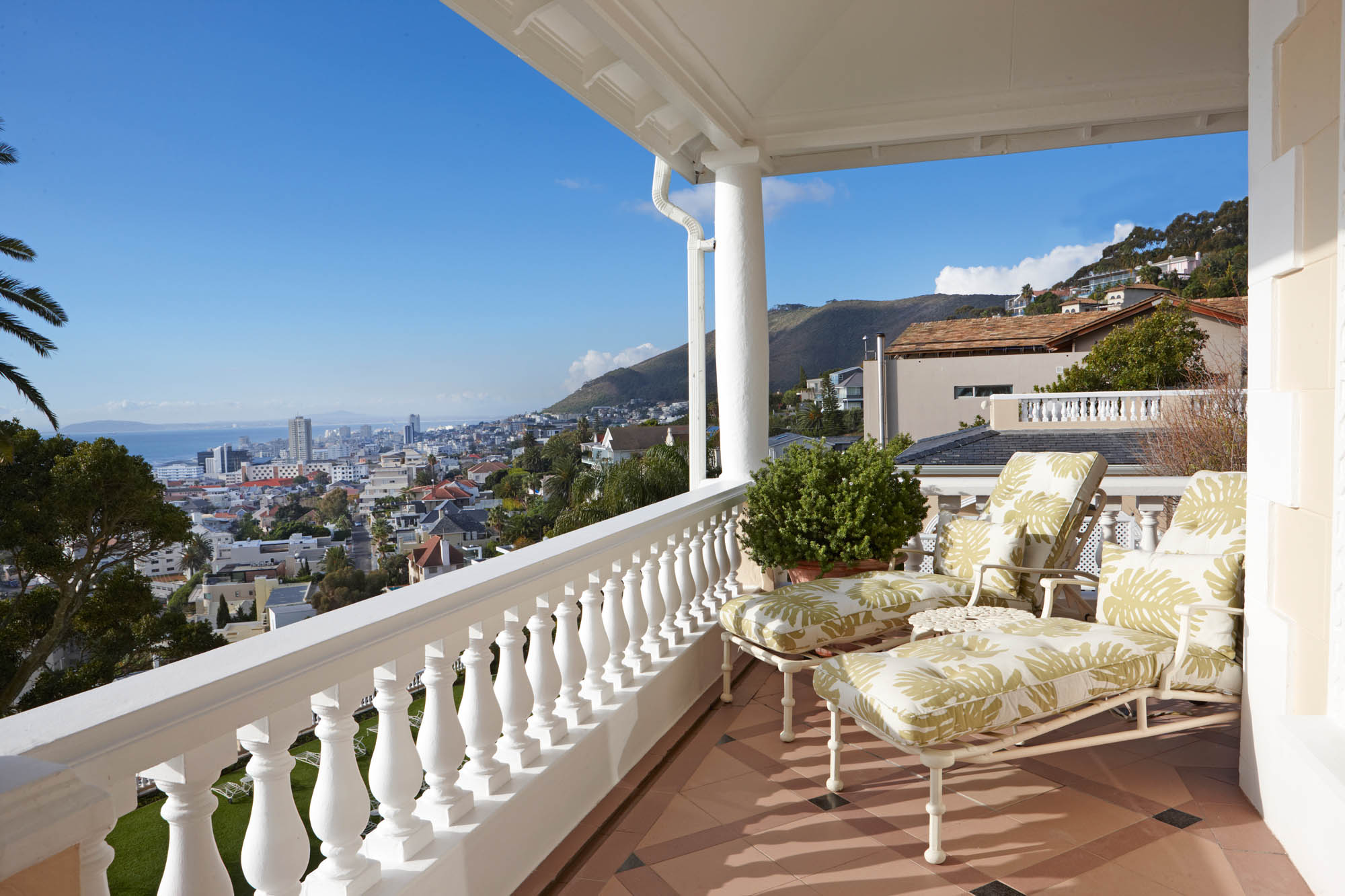 Ellerman House is also a grand mansion, once the home of shipping magnate John Ellerman and his wife Esther, better known as Lady Ellerman.  Matter of fact, we spent our first night there in a room which used to be Lady Ellerman's art studio. Exhausted after a long transatlantic journey, all we thought we wanted to do was sleep.  Until we explored the room a bit and saw the view from our private verandah, overlooking Bantry Bay and the Atlantic Ocean beyond.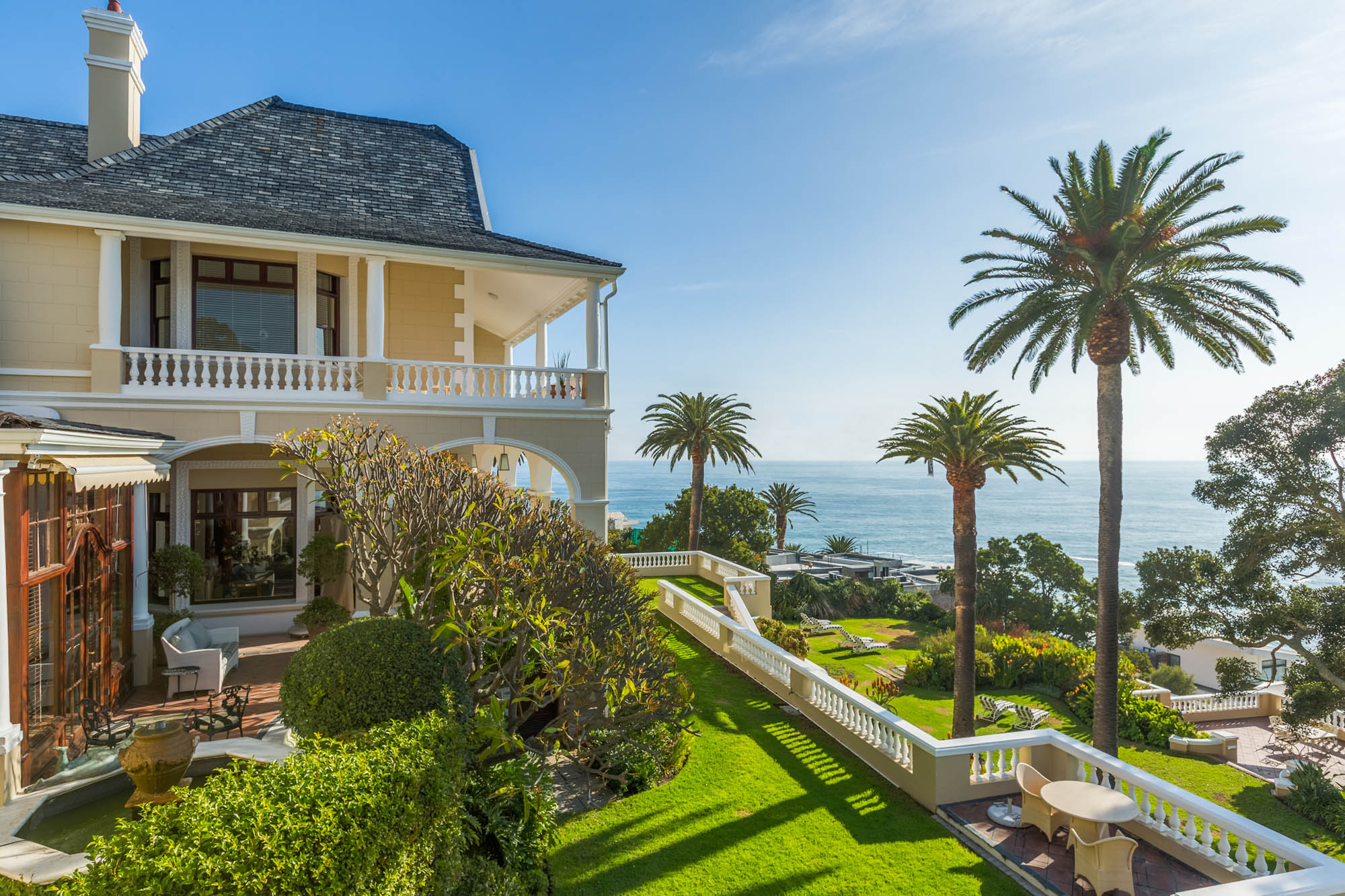 Anchored by the lush green garden in front of the hotel, the view transitions to a white sandy beach, foam-topped waves, blue-green ocean and towering cumulus clouds in the background.   We had stepped into a postcard photo.  Simply sitting there in two comfortable lounge chairs with a cold drink in hand,  we experienced what all travelers seek, yet rarely find.  A magical moment when time and place create a memory which will remain vivid in our minds, every time we think about Ellerman House.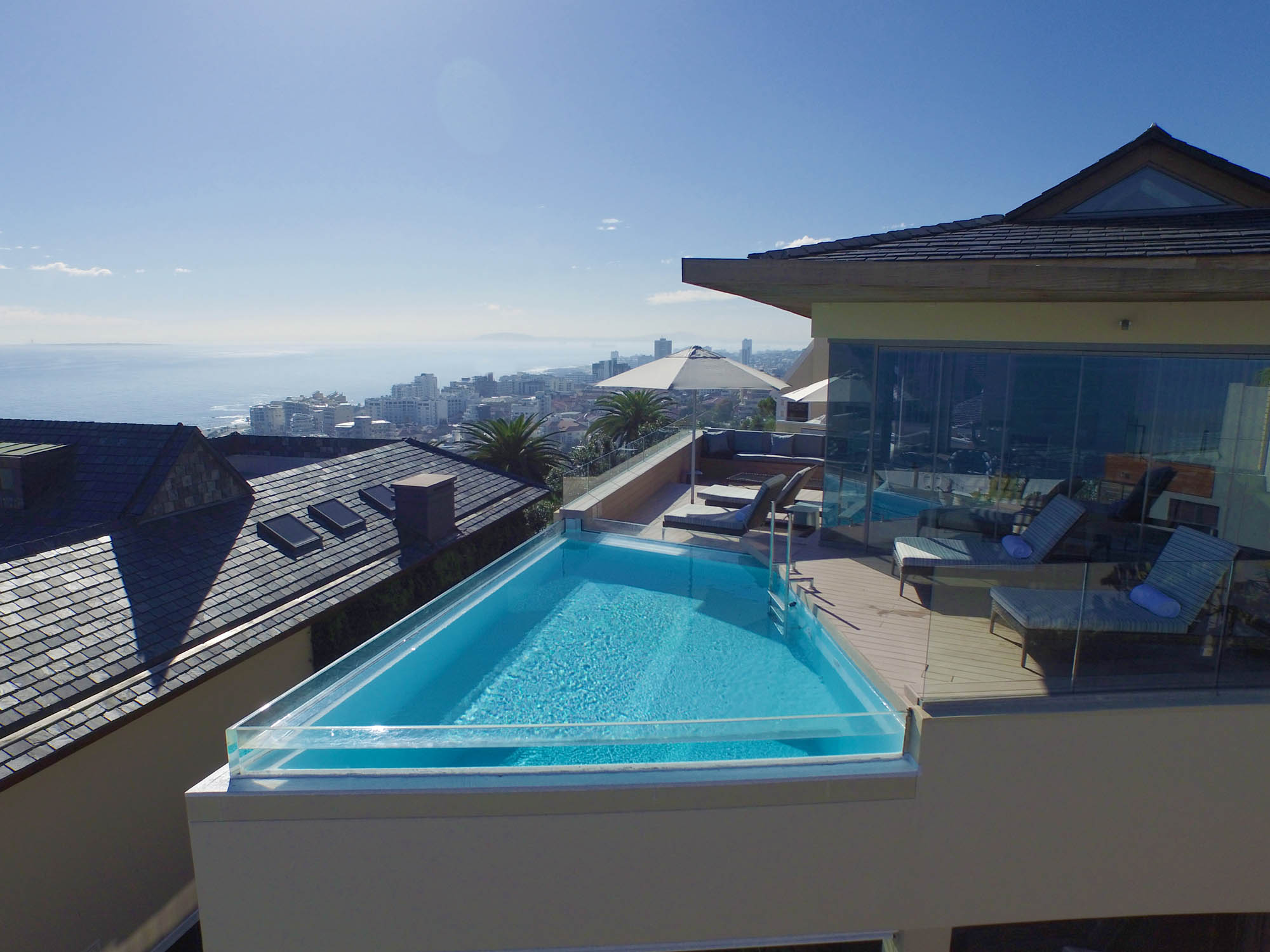 Lady Ellerman may have just dabbled in the fine arts but her one-time art studio is now a masterpiece unto itself, as are all of the Ellerman rooms and the two adjacent private villas.  There's simply nothing to fault:  drop dead gorgeous views, private verandahs with as much appeal as the rooms themselves, a wine experience on par with the best in the country, the finest of fine dining – for house guests only – and everything underscored by a high level of unobtrusive yet impeccable personal service.  One could write a not-so-slim volume about Ellerman House's fascinating history, its intersection with Cape Town's art and music scene and the remarkable socio-economic upliftment work it has done in the local and greater South African community.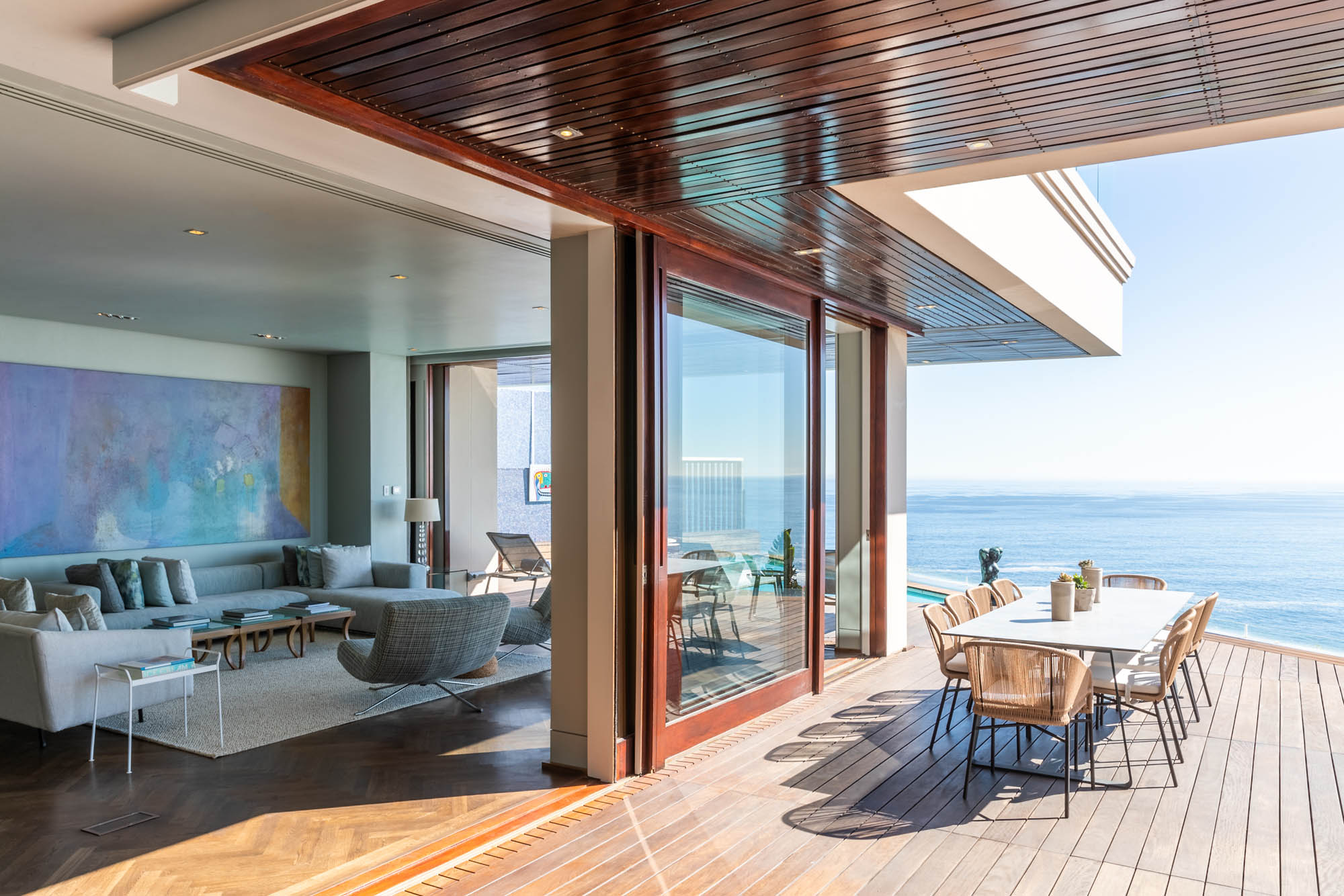 On a recent visit, wanting to explore the area around the hotel, we took the Bantry Steps (there's 156) from Kloof Road down to Ravine Road and the Florida Steps (another 142) down to  Victoria Road, which turns into Beach Road eventually.  If you run far enough, which we did.  All along the Sea Point promenade, filled with runners and walkers, tourists and locals, all occasionally pausing to take in the amazing views over the Atlantic Ocean.  Families with kids exploring some of the coves, people walking their dogs, hang gliders descending from Lion's Head, it was an idyllic scene of people having fun and enjoying some leisure time in the bright sunshine.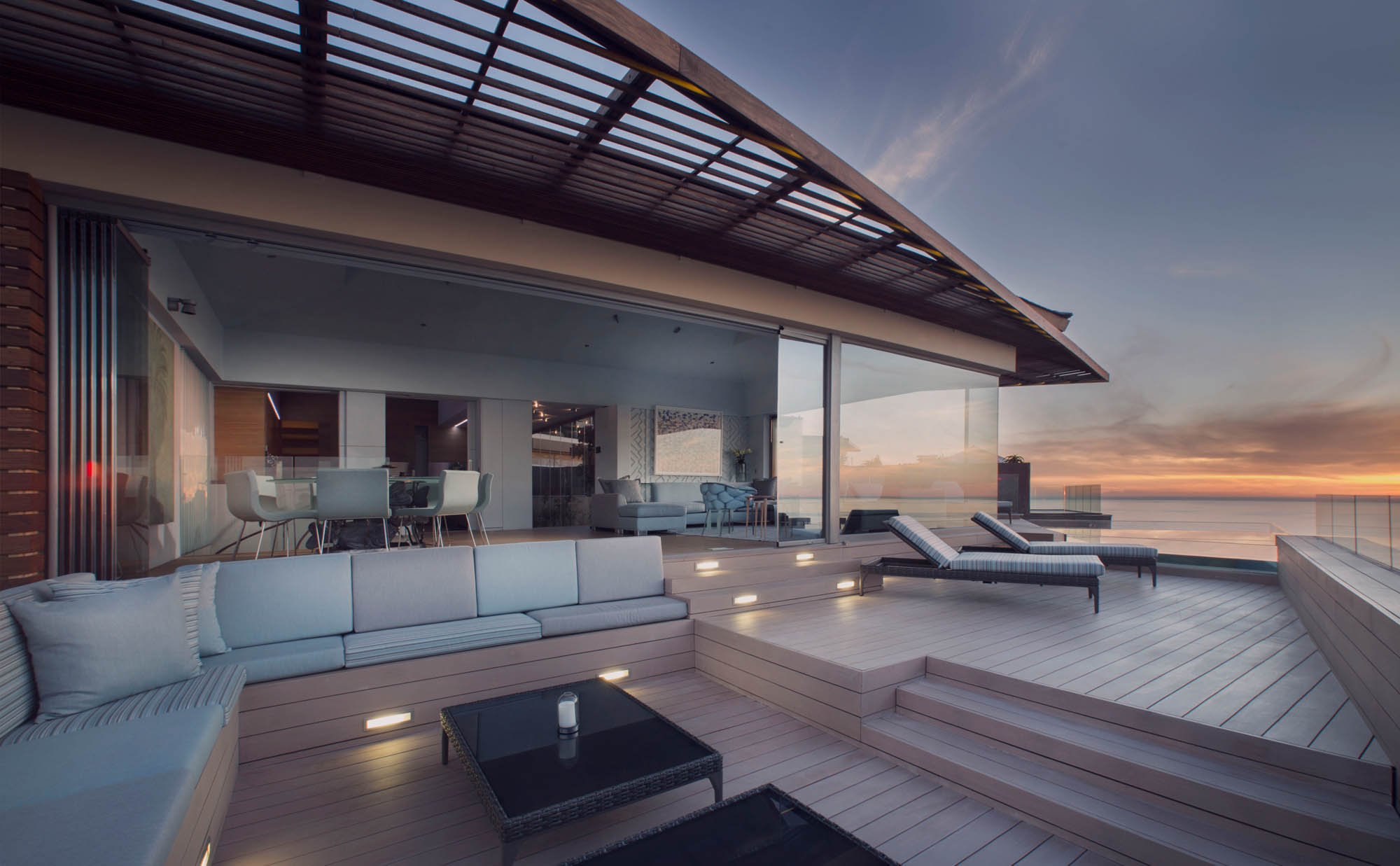 The three mile or five kilometer Sea Point Promenade – named after the best known of the areas which it fronts – starts in Granger Bay, less than a kilometer from the Victoria & Alfred Waterfront.  From there it goes past the red-and-white-striped lighthouse of Mouille Point and continues to Sea Point itself before curving around to Bantry Bay.  From and back to Ellerman House, inclusive of the 596 steps down from Kloof Street and back up again, this 10 kilometer stretch is very much a 'rave run' –  or refreshing walk – all the way.  
On your next trip to Cape Town, consider spending a few nights at Ellerman House and like us, you may feel like waking up there, over and over again.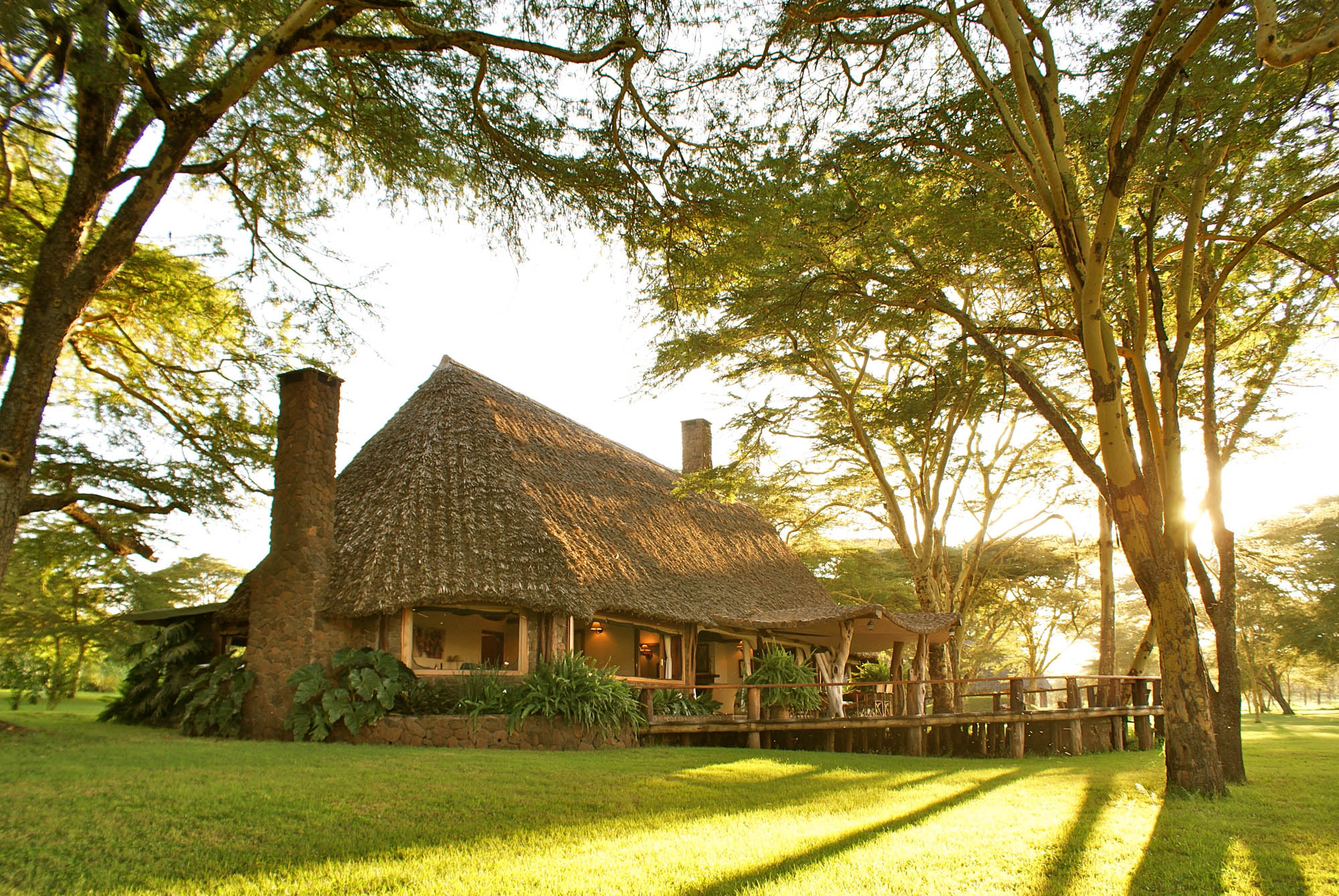 Sirikoi Safari Lodge, Lewa – Kenya
Every once in a while on my African travels, I discover a place that almost immediately appeals to me and which I soon realize, our guests will come to enjoy and appreciate as well.  The Lewa Wildlife Conservancy in north-central Kenya is one of those places.  Lewa is special on many levels.  Back when I first visited it in the late 1990's, it struck me as being almost sublimely 'out of Africa'.   On my most recent visit there, I felt just the same way.  Mostly, the place just shouts 'Africa'.  Standing there, on a clear day, you can see the jagged peaks of Mt. Kenya to the south.  If you turn around 180 degrees, on the horizon to the north, looms the sacred mountain of the Samburu – Mt. Ololokwe.  Mountains, valleys, vast open plains and amazing vistas of blue foothills disappearing into the void.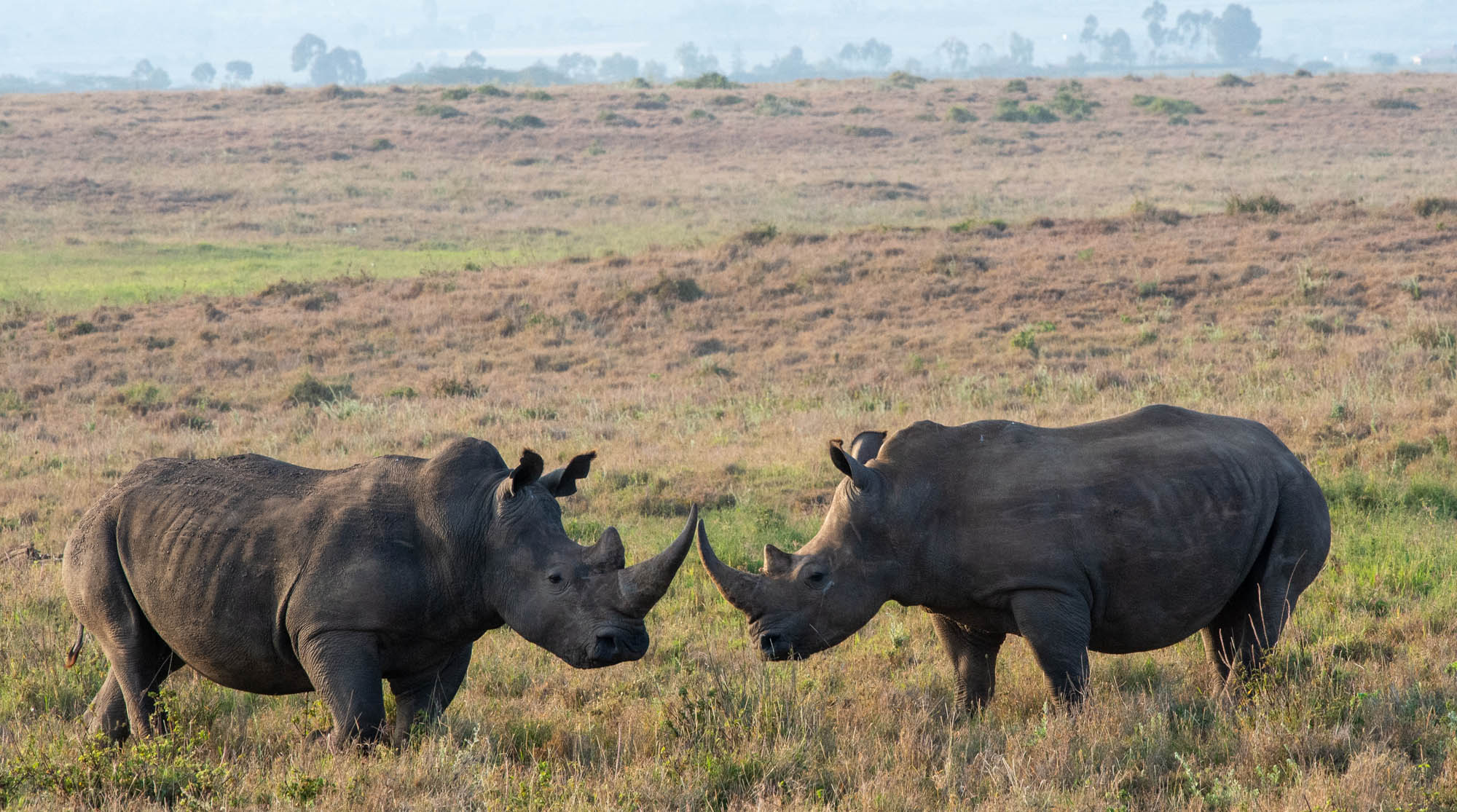 Other ways in which Lewa is special?  It harbors and actively protects more rhinos (white and black) than any other conservancy in East Africa.  Lewa's rhino population has grown from an initial 15 rhinos to around 170 rhinos currently, nearly 15% of all rhinos in Kenya.  Lewa also has a great mix of endemic species including Grevy's zebra, Beisa oryx and reticulated giraffe.  Some of these animals – like the Grevy's zebras – are rare and endangered and they are all spectacularly beautiful.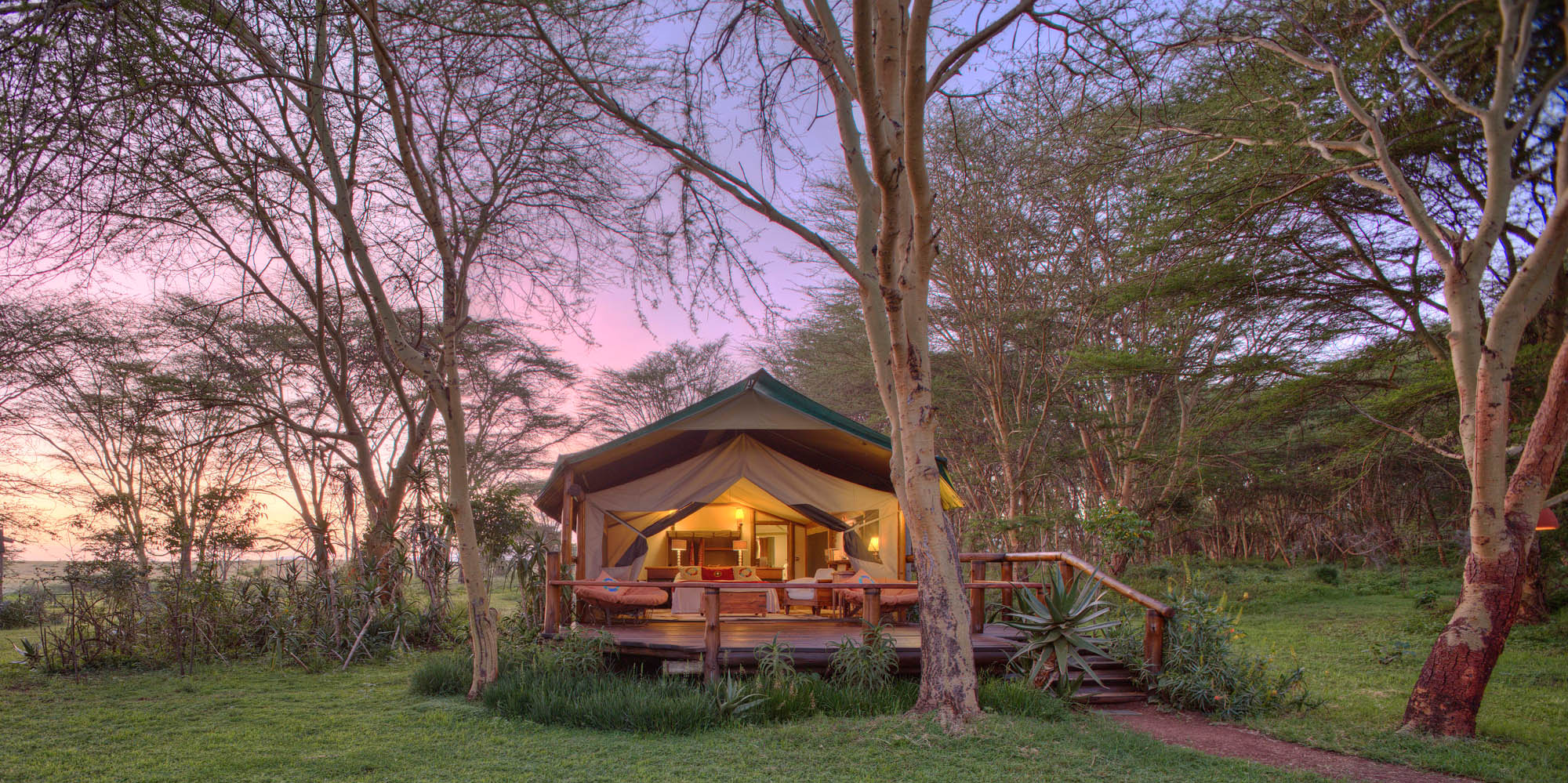 We use several Lewa properties for our guests including Lewa Safari Camp, Lewa Wilderness and Borana Lodge, in the adjacent (and now connected) Borana Conservancy.  A property which we had used before, but not visited ourselves until fairly recently, is Sirikoi.  Sirikoi turned out to be worth waiting for!  It is an oasis like few others, from location to accommodation and management.  The tented rooms, main lounge and dining room areas are stylish and immaculately maintained, and the food and beverage service is of an exemplary quality.  While at Sirikoi, I took some time off from the game-viewing to scout out the property and surroundings a bit better.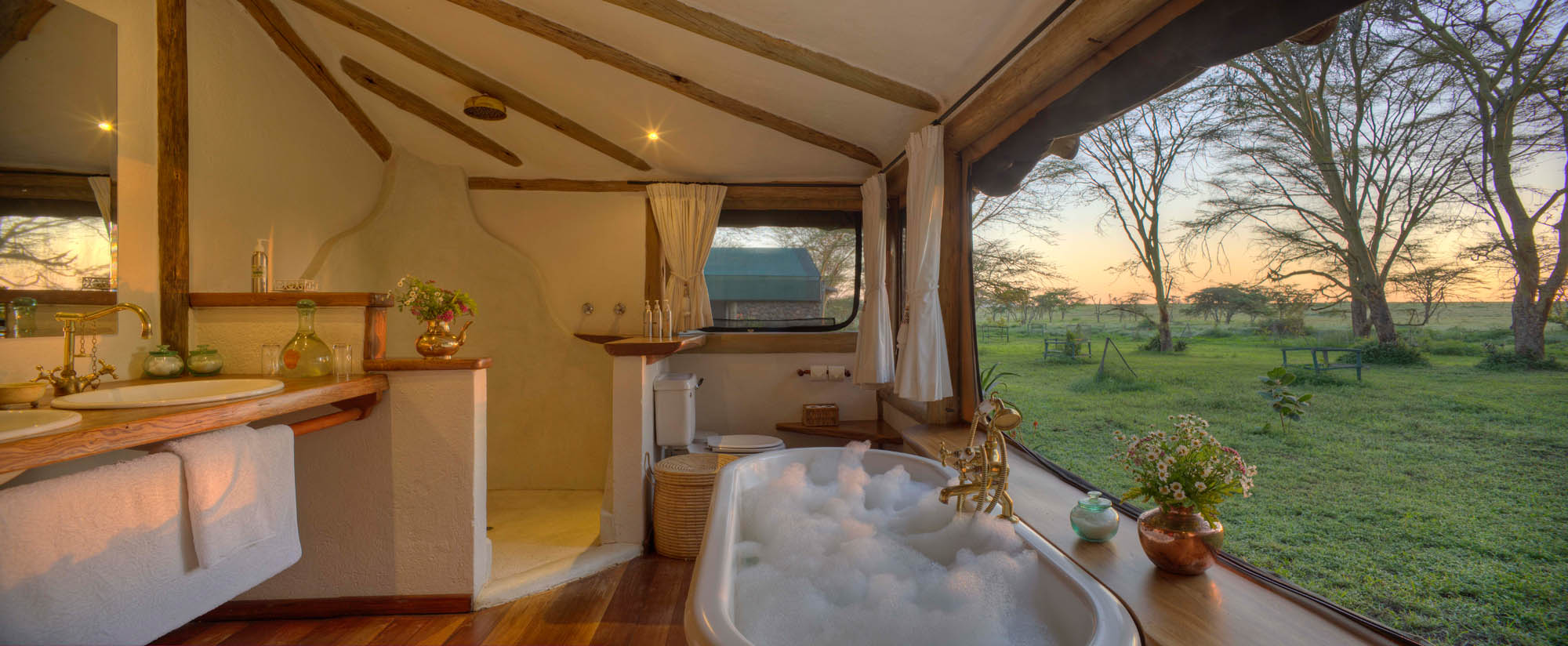 With its mix of four luxury tents and two exclusive use houses (with 2 and 3 bedrooms respectively), Sirikoi caters for discerning guests who like and enjoy comfort and luxury, but in an elegant, understated fashion.  There is nothing over the top or extravagant about Sirikoi.  It strikes a perfect balance between being luxurious and stylish, yet retaining the essence of a true Kenyan retreat.

Sirikoi's location right alongside the Sirikoi stream, on the edge of a large swamp, results in wildlife often entering the property and being visible from the open dining deck in front of the camp.  In the late afternoon and early evening, as the birds settle down and nocturnal creatures like bush babies start to get active, enjoying a sundowner at Sirikoi is as good as it gets on safari.  I experienced just that on my last night there.  One by one a family of seven striped kingfishers disappeared into a communal hole in a tree where they were to sleep for the night.  Guinea fowls started to gather high in a nearby tree, as did baboons (not without some squabbling), vervet monkeys and even crowned cranes which flew out of the swamp to the protection of an elevated roost. 
It became quiet as the sun set over the low hills to the west, the pinkish light remaining for a long time, with the trees perfectly reflected in the glassy surface of the pool.  The end of a perfect day in Africa.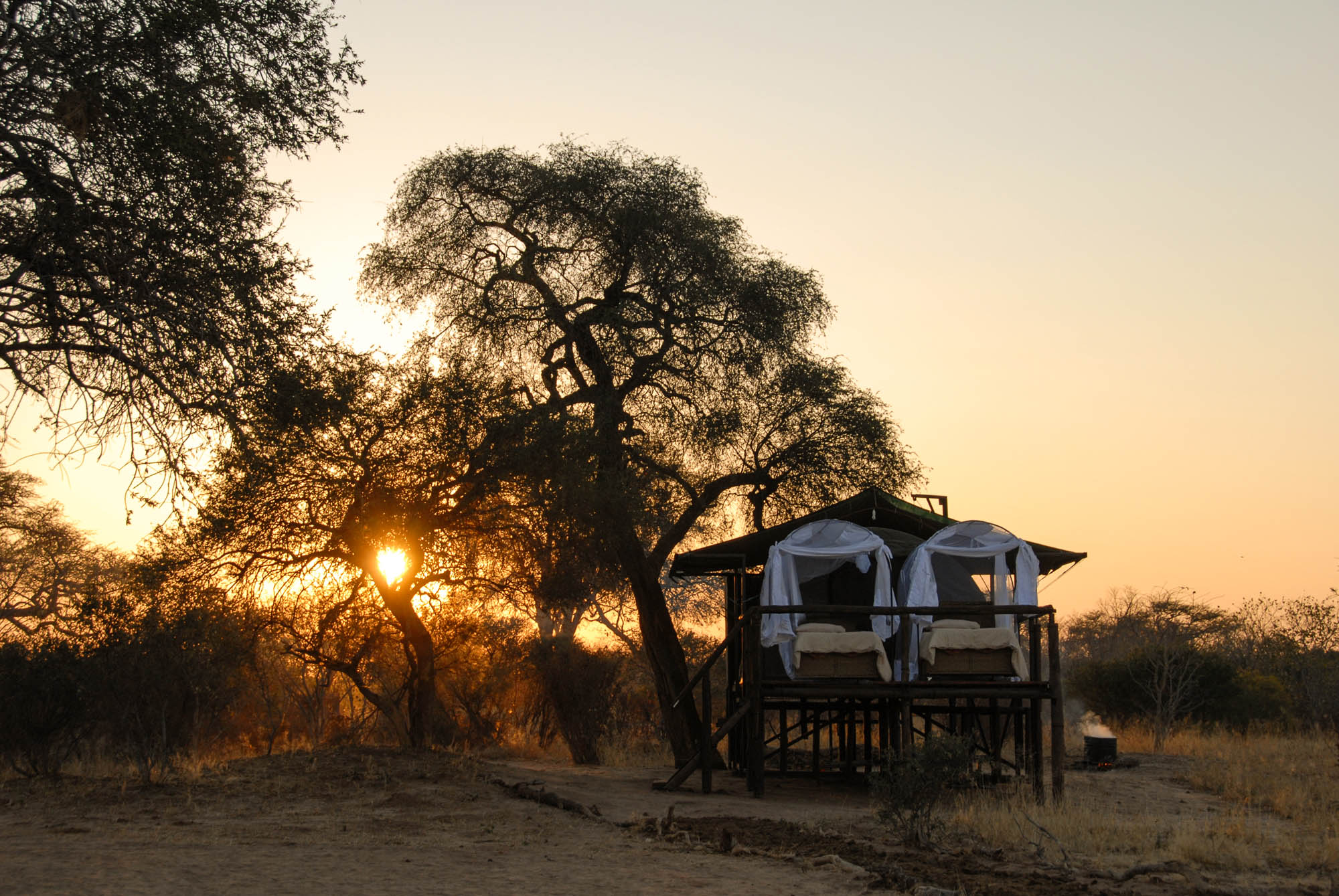 Jozibanini Camp, Hwange – Zimbabwe
A more recent addition to our Groundhog Day list is Jozibanini, a small tented camp in a remote area of Hwange National Park in Zimbabwe.  Jozibanini is everything that Ellerman House is not, except that Jozi's 'restaurant' is also open only to guests.  Not to take that too literally of course, seeing as the restaurant at Jozibanini is a small table and a few chairs, under the stars, in sight of an open fire-place.   Guests at Jozi will search in vain for a temperature-controlled pool, a state-of-the art gym or – perish the thought – a television set.  Jozibanini is so remote that outside communication is limited to a satellite phone.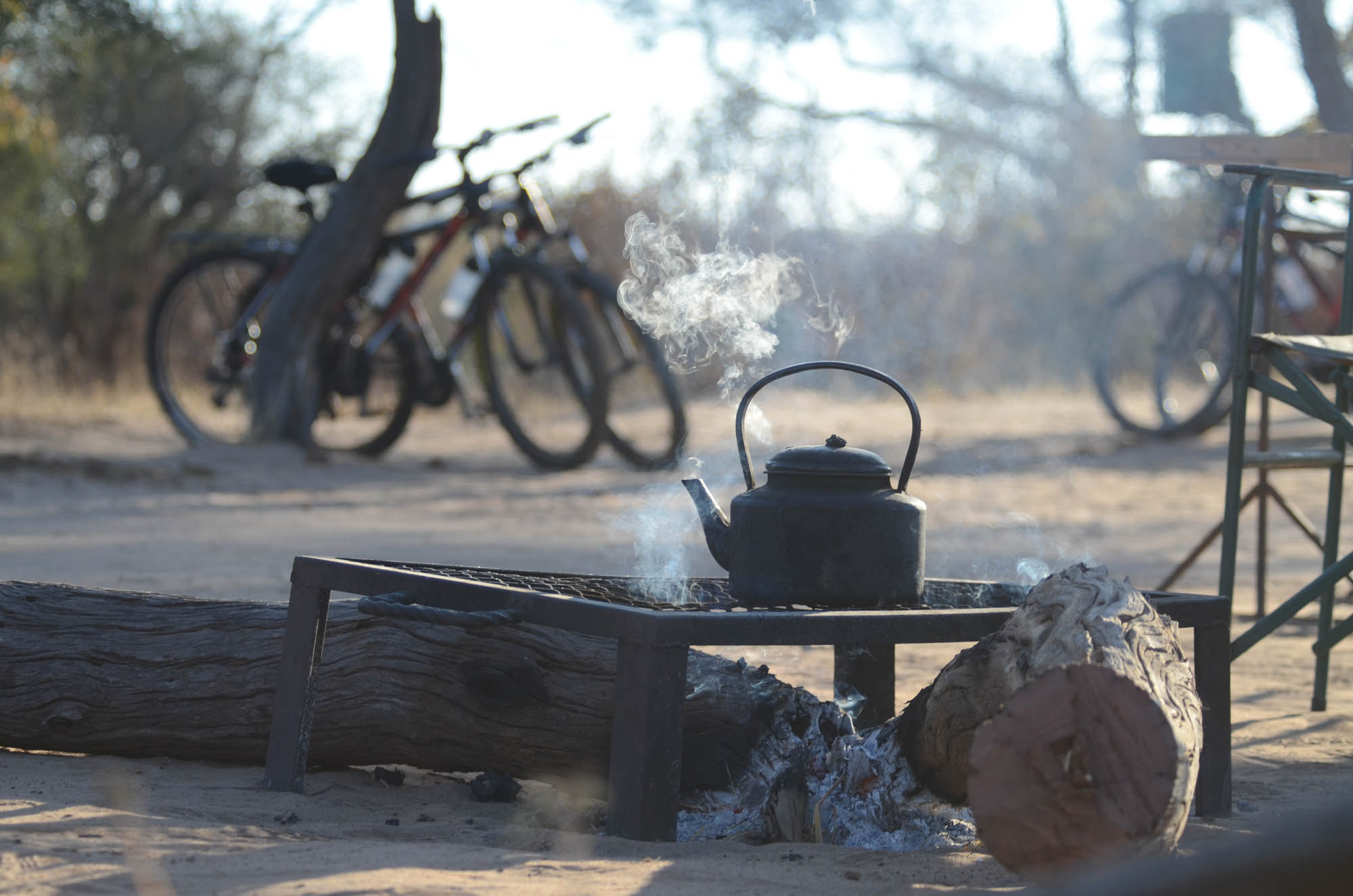 Instead of 5,000 plus bottles of fine wine in its cellar, Jozi can offer you thousands of stars overhead, every night.  There's several cool beverages on offer though. Many of us enjoy fine South African vintage wines but let's face it, a cold beer at the end of a long day on safari with many animals and nobody else around is – priceless.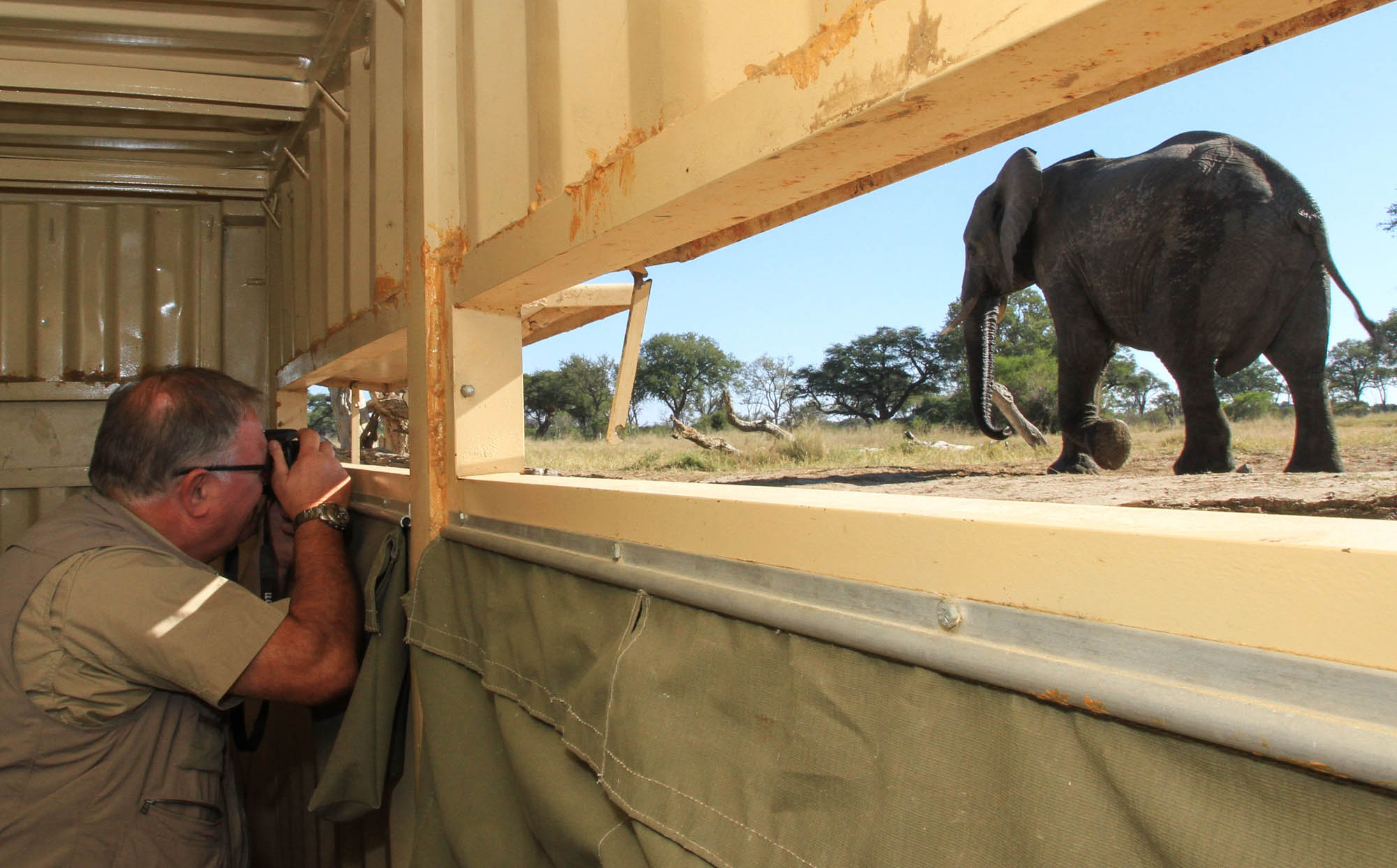 Jozibanini's underground "look-up" blind is one-of-a-kind.  On my last visit the noisy shutter release sound on my Nikon camera spooked a large bull elephant at the water hole.  Fortunately we were safe inside the hide but it goes to show just how close you get to the animals.  Be sure to pack a quiet mirrorless camera for your trip!  If you're feeling adventurous you can head off on a guided mountain bike ride along the elephant paths traversing the dune troughs around Jozibanini.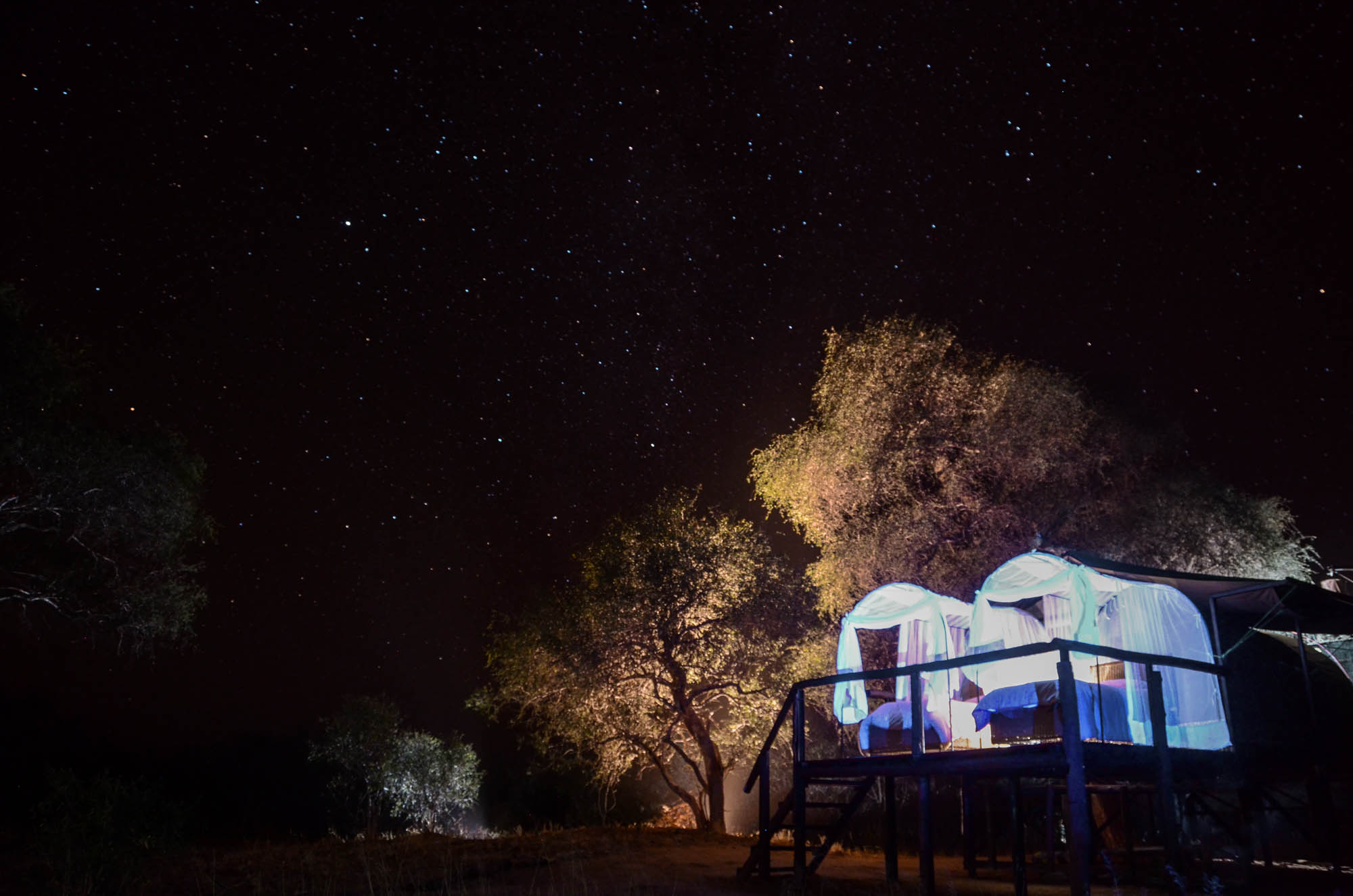 And if you're in need of more star gazing, the beds can be rolled into the deck of the tents for an extraordinary star-bed experience gazing skyward at thousands of stars in the dark Hwange sky. By introducing tourism into this formerly deserted area, the Jozi project has helped protect vast swathes of Hwange and its wildlife, while creating more jobs for guides, camp staff, national parks employees and conservation personnel.  Go to Jozi and the people and thirsty elephants of Hwange will be forever in your debt.  If you can, travel in the cooler, dry months from about April through August.  It can get very hot in Hwange from mid-September through March.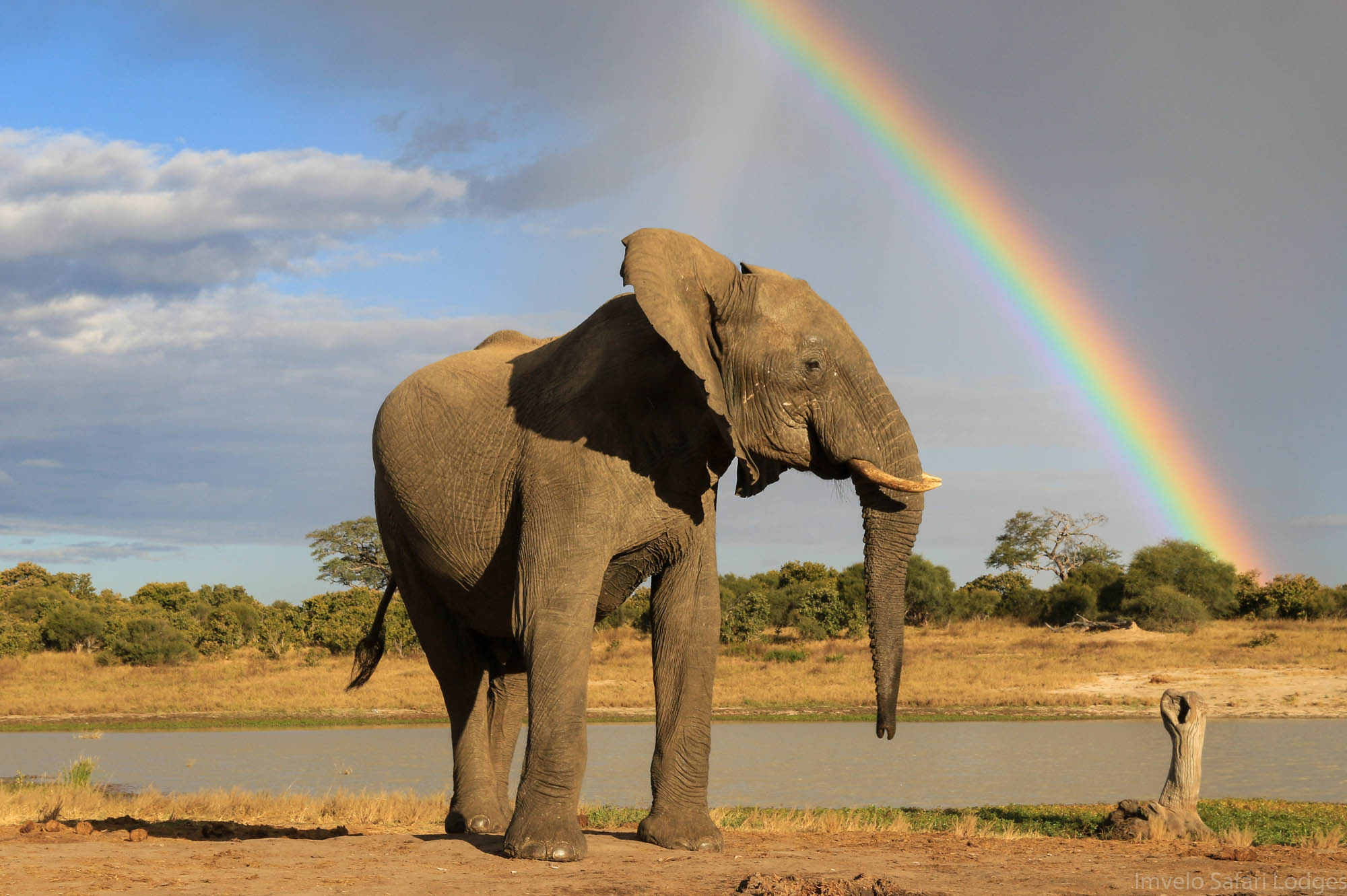 In our blog next week we will focus on a few more of our Groundhog Day properties in the Greater Kruger Park area, being Jabulani Safari, MalaMala Game Reserve and Royal Malewane.
YOU MIGHT ALSO BE INTERESTED IN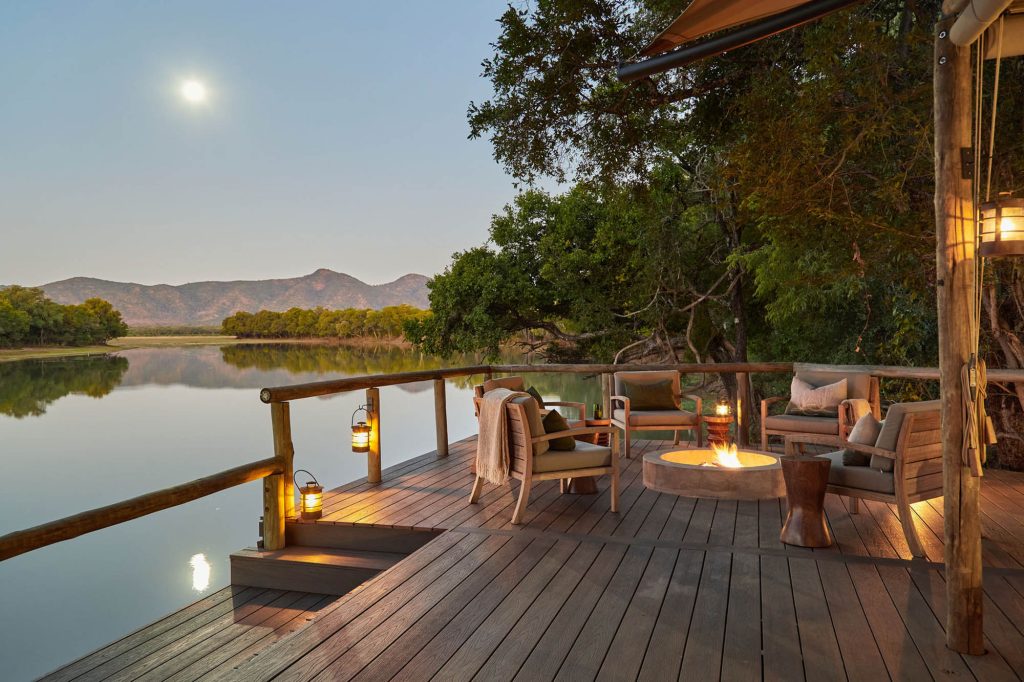 10th Sep 2021
Chindeni and the Bushcamp Company, Zambia
By late July we found ourselves at Chindeni, a small Bushcamp Company property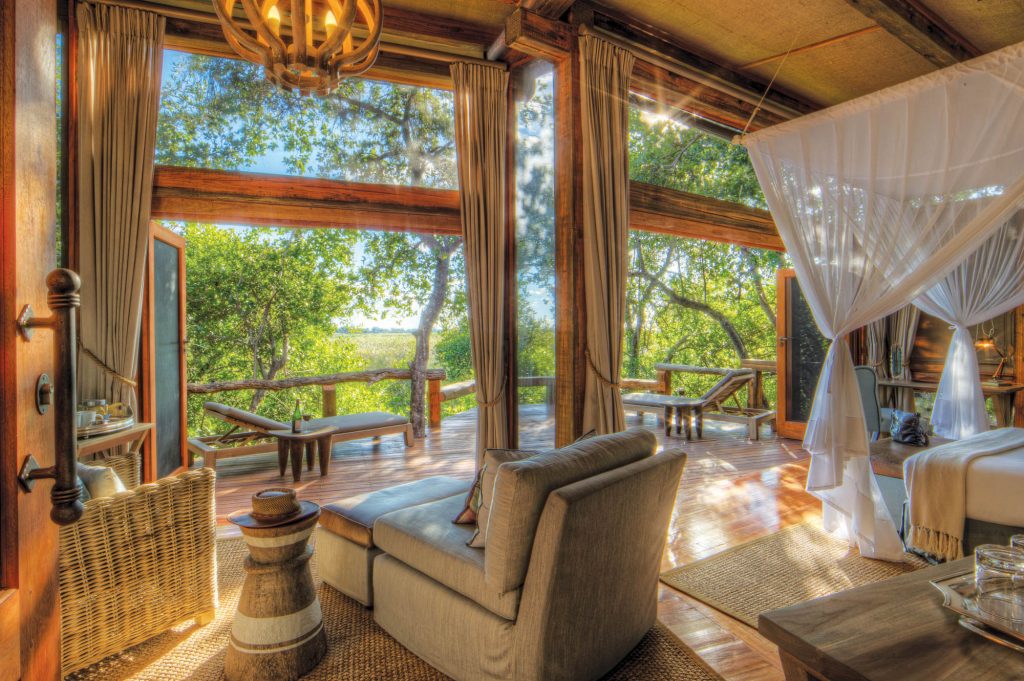 3rd Oct 2022
Camp Okavango, Botswana
Camp Okavango is in the heart of the permanent part of the Delta. In this idyllic setting there are no vehicles, and it is just a short walk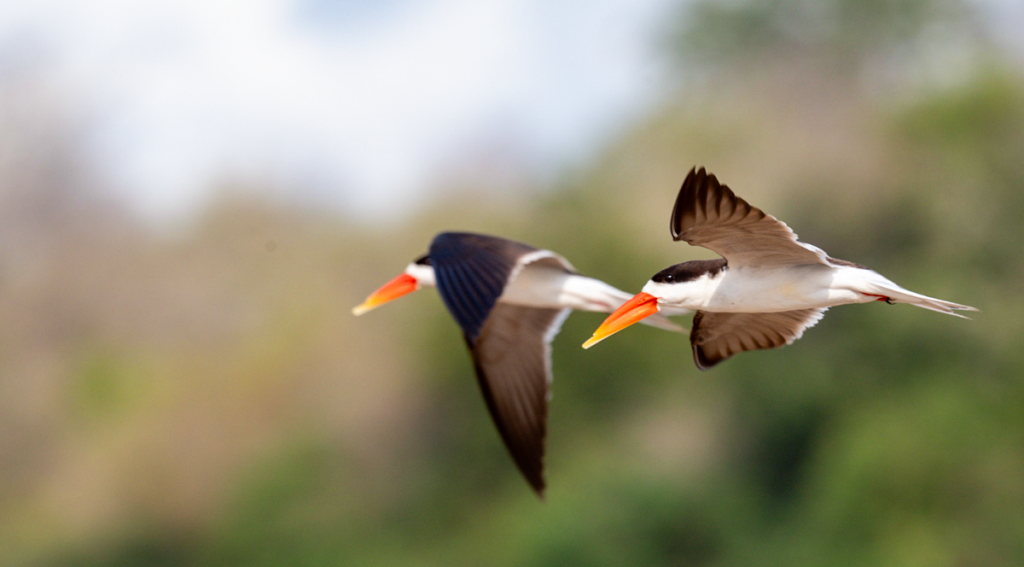 14th Oct 2023
From My Safari Notebook: Wildlife Photography
Birds in flight and wildlife photographers have an uneasy relationship. Things go wrong as often as they go right. Getting focus-lock on a moving subject
SUBSCRIBE TO OUR NEWSLETTER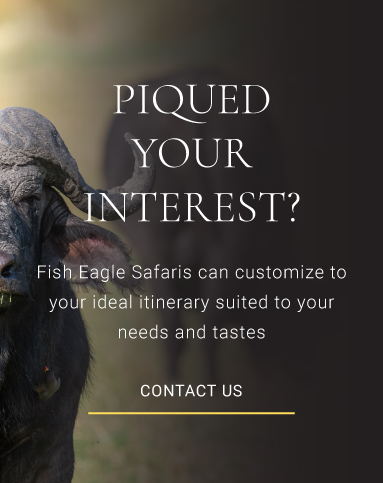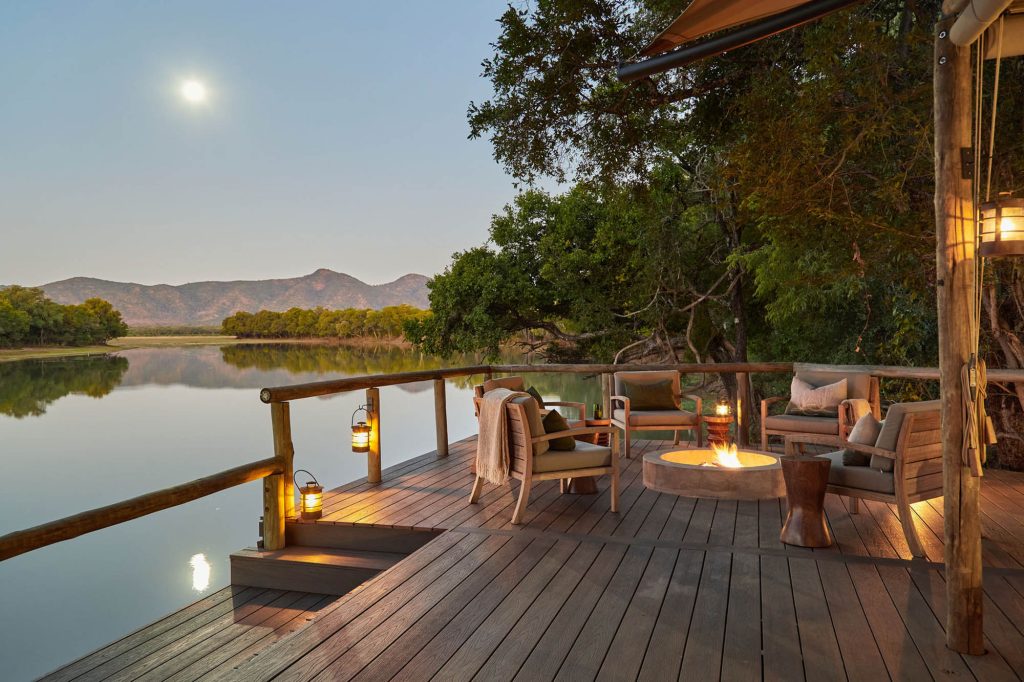 10th Sep 2021
Chindeni and the Bushcamp Company, Zambia
By late July we found ourselves at Chindeni, a small Bushcamp Company property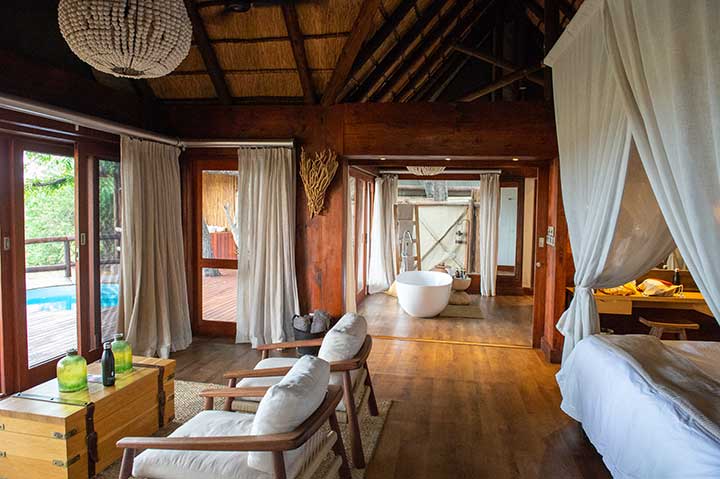 4th Aug 2022
On Safari At Belmond Eagle Island Lodge, Okavango Delta
What is the 'secret sauce' for an unforgettable few days on safari in Botswana? It starts with the animals, of course. The elephants, lions, giraffes, hippos