$cat_name = 'category'; $categories = get_the_terms($post->ID, $cat_name); foreach ($categories as $category) { if ($category->parent) { echo $category->name; } } ?>
Aug 18, 2023
The elephants of Jozibanini, Hwange National Park
Share:
Twice during our recent trip to Zimbabwe, Kathy and I spent a couple of hours or so in the 'look-up' blind overlooking Steve's Pan, a little more than a football field away from Jozibanini bush camp, in far south-western Hwange National Park. Twice, we were bowled over by the intensity and sheer visual impact of the event. A dry season visit to the blind at Jozibanini is at the very pinnacle of wildlife viewing experiences in Africa. For about an hour or so, we were transfixed by the spectacle of dozens of elephants of every imaginable size jostling and maneuvering for water around three troughs in a concrete slab. It was as intense as anything we had ever experienced in nature.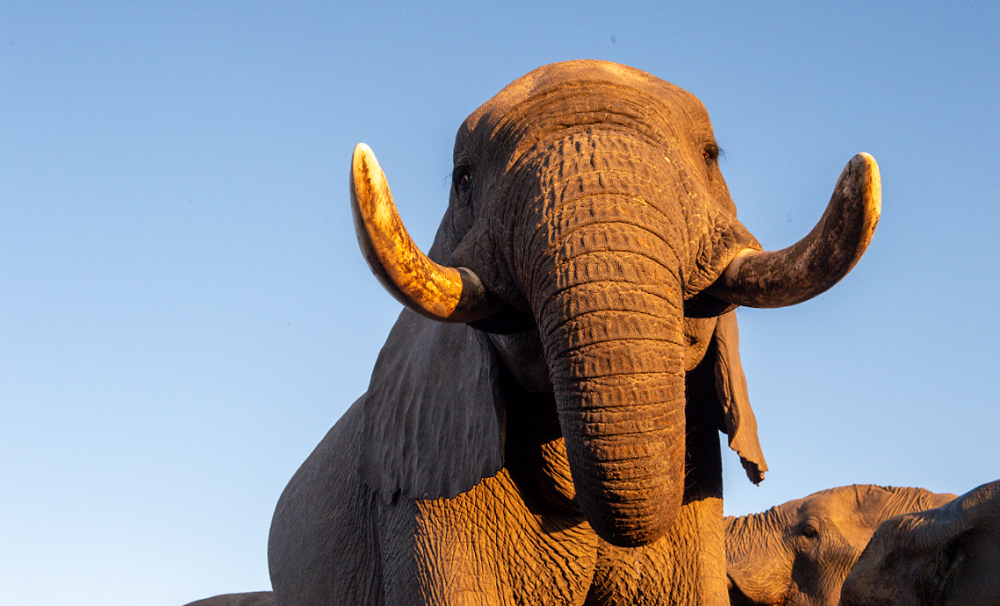 Like rugby players in a scrum, the elephants were pushing and shoving, single-mindedly focused on dipping their trunks into the water. Twice, we shared a panicky moment when a baby elephant inadvertently slipped or was accidently pushed into one of the holes. Its ear splitting screams were almost immediately followed by its mother – or one of the other females in the herd – deftly lifting and bundling it out of the hole with a powerful trunk movement. Kathy and I looked at each other, wide-eyed with shock and relief. The sheer proximity of the events unfolding right in front of us, just meters from the opening of the hide, was just about overwhelming, and certainly emotional. We could practically feel the driving need of the elephants for water – and sense their desperation to slake their thirst.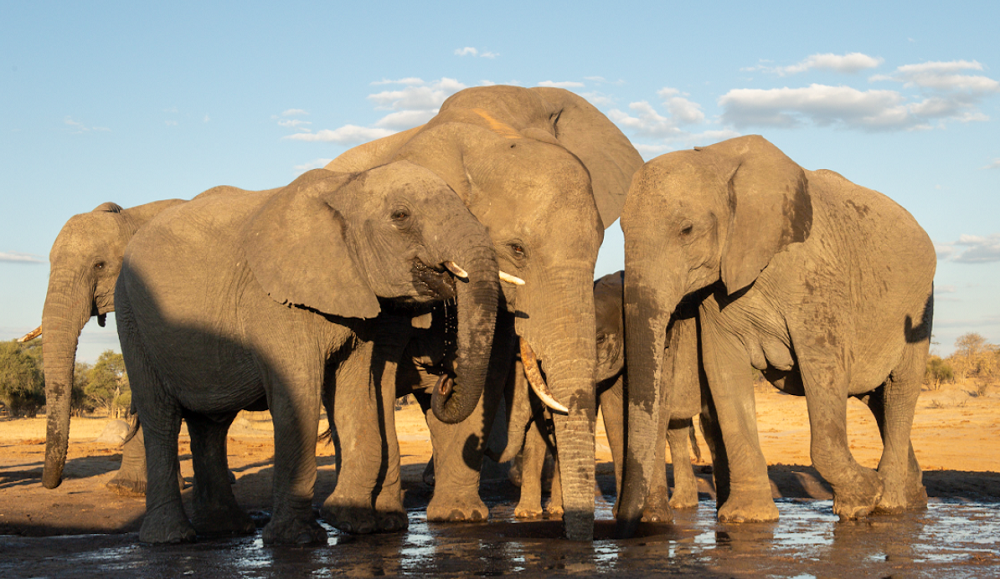 Elephants, water and the need to maintain pumped water holes in the dry season are a complex issue. The only way to understand Hwange today is to go back to 1928 when 22-year-old Ted Davison arrived in what was to become Wankie Game Reserve. Davison – the newly appointed Game Warden – found that all the wildlife he was trying to protect was forced to leave his protection every dry season. Why? Because the new game reserve he was trying to create had no perennial surface water. Every dry season the 500 to 1,000 elephants he started with migrated out of the park and were persecuted heavily for their ivory. In 1935, Davison erected the first windmill in the park to pump water to the surface during the dry season. Over the next 25 years he built a huge network of windmills and wells with diesel pumps. Under Ted Davison's year round protection, Wankie's wildlife flourished.  
Today, Hwange National Park has over 45,000 elephants plus countless other large mammals solely dependent upon a network of over 60 wells that pump water during the long dry season from about June through October & November. This is one of the many remarkable things that makes Hwange unique.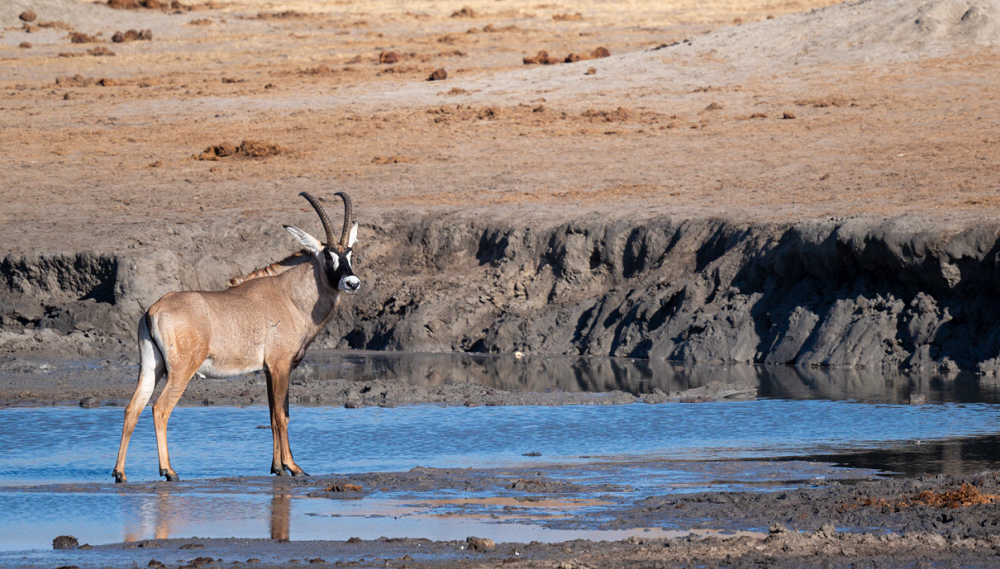 It is at Jozibanini in the deep south and west of Hwange that this effort is most remarkable. Abandoned in 2000 and later overwhelmed with poachers, Imvelo took Jozibanini under its wing in 2014. The company revitalized the borehole and established a presence on the ground, providing water and protection for the thirsty herds. In 2021, the burgeoning wildlife necessitated a significant upgrade in water pumping capacity to 5,000 liters plus per hour. Today, this hard-working and much favored waterhole is a nexus for the huge herds that form part of the annual west – east – west migration of large mammals across Hwange. On many days during the dry season over a thousand elephants a day water at Jozi. As we've seen first-hand on two different visits to Jozibanini, many other water dependent species including roan antelope, kudu and gemsbok – seldom seen elsewhere in Hwange – utilize the pan as well.  
The Look-Up blind at Steve's Pan is the focal point of activities at Jozibanini. It is an exciting and hugely memorable spot from which to view and photograph close up the fascinating spectacle and sometimes tough social interactions which make up daily life for Hwange's magnificent elephants during the harsh dry season.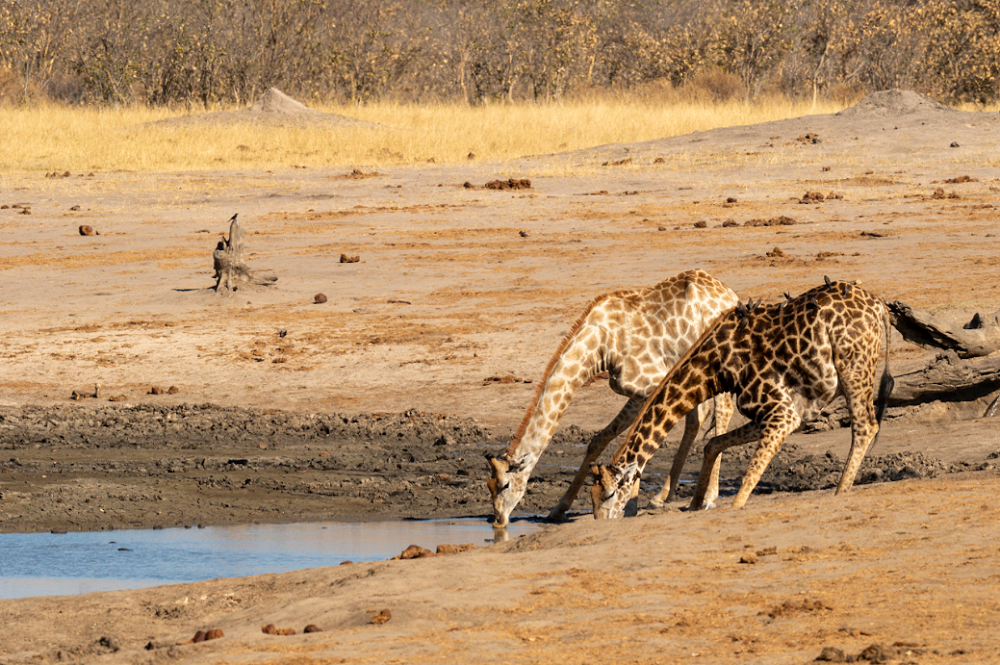 Imvelo's unique solar hybrid pumping systems ensure water is pumped not only while the sun is shining but also from 4 pm onwards when the power of the sun is insufficient to drive the pump. This is when a diesel-powered engine kicks in, ensuring an uninterrupted supply of water, usually just as Hwange's thirsty herds arrive at the waterholes in their greatest numbers.
Towards the end of the dry season Imvelo's pumps are working day and night and pump nearly ¾ million liters of water a day providing water for 10,000 plus elephants and countless other wildlife.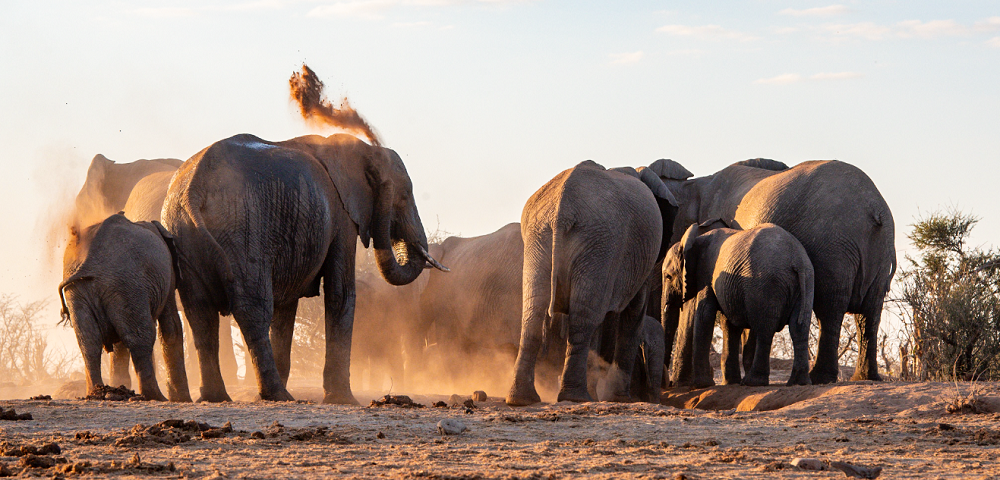 We've visited Jozibanini twice now and we know how and when it should be combined with other nearby lodges – for example to optimize your chances to see African painted dogs. Or extend your trip into Matusadona National Park or all the way to Mana Pools in far north-eastern Zimbabwe, along the Zambezi. For more information and trip suggestions call us at 1-800-513-5222 or email me directly at bert@fisheaglesafaris.com.
YOU MIGHT ALSO BE INTERESTED IN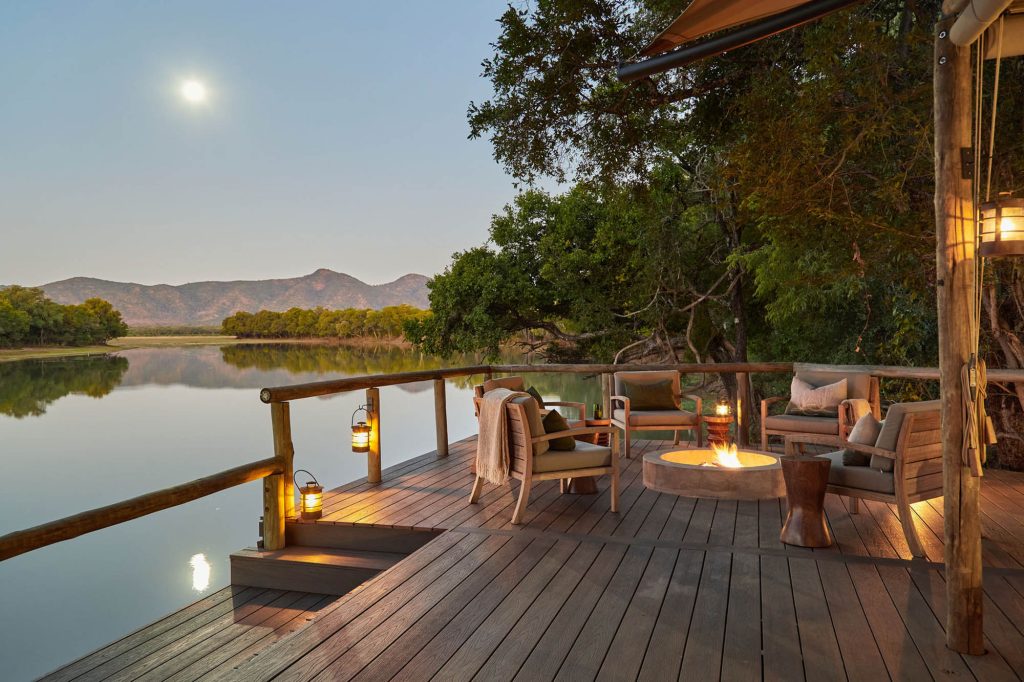 10th Sep 2021
Chindeni and the Bushcamp Company, Zambia
By late July we found ourselves at Chindeni, a small Bushcamp Company property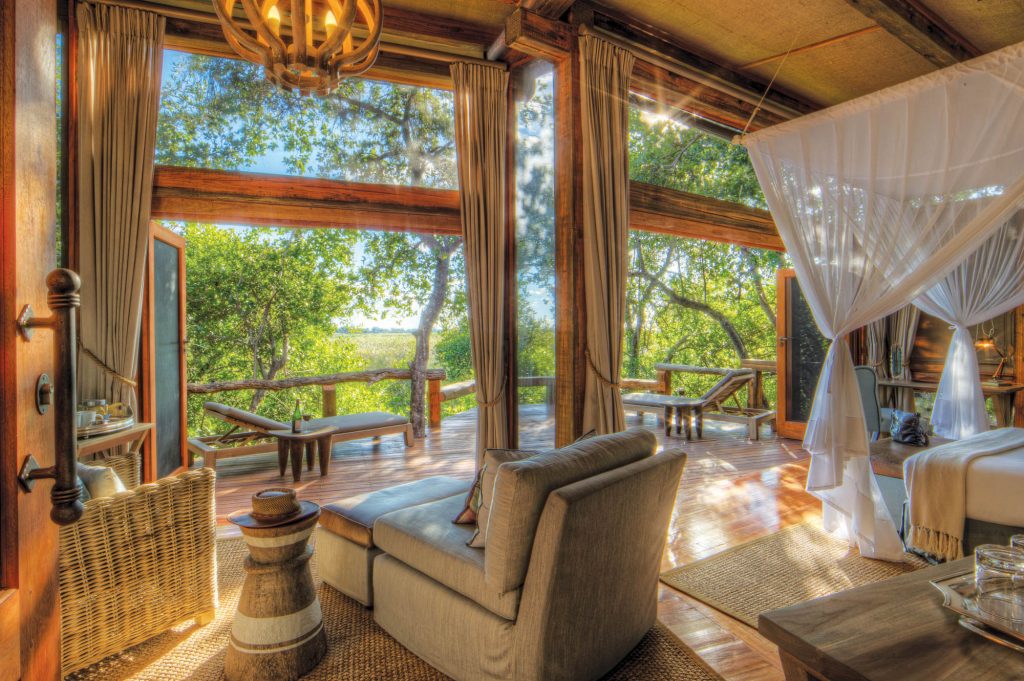 3rd Oct 2022
Camp Okavango, Botswana
Camp Okavango is in the heart of the permanent part of the Delta. In this idyllic setting there are no vehicles, and it is just a short walk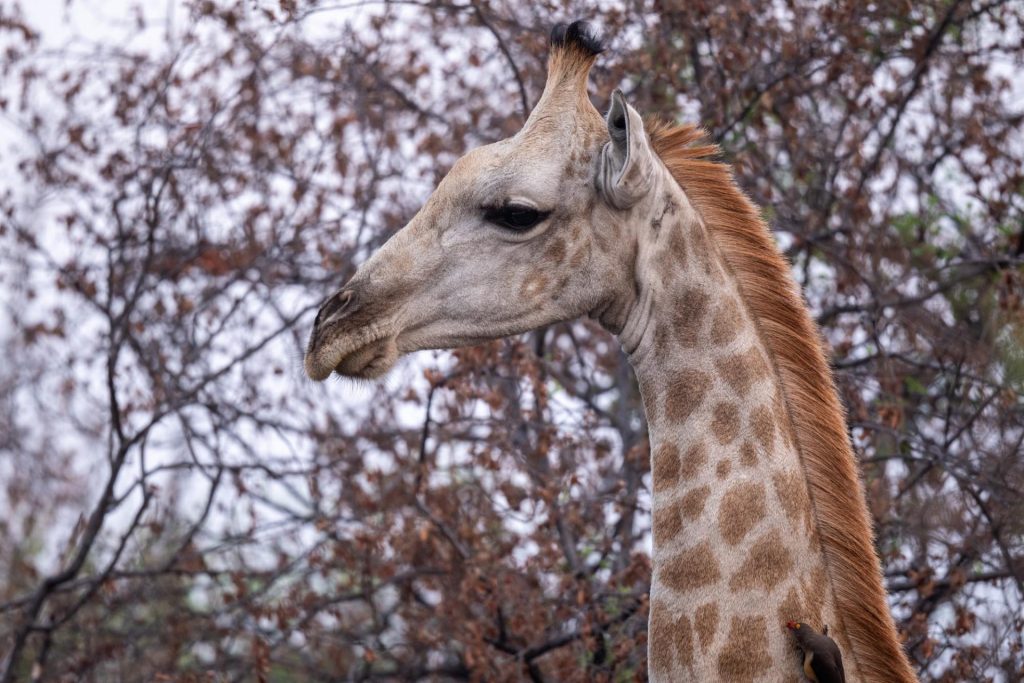 26th Mar 2023
Photography on safari
Fish Eagle Safaris was an early adopter of digital photography. Company founder Bert somewhat fondly recalls using a first generation Sony Mavica
SUBSCRIBE TO OUR NEWSLETTER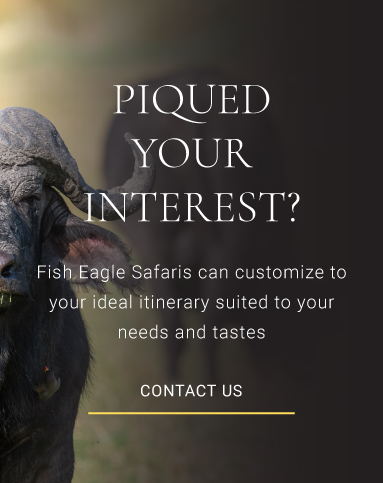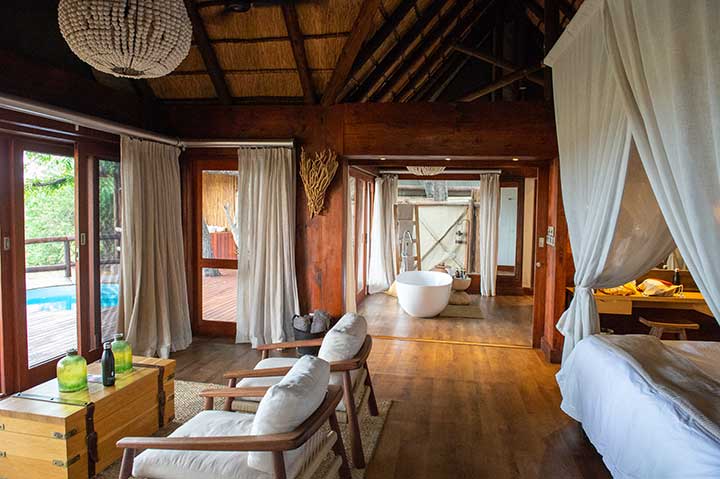 4th Aug 2022
On Safari At Belmond Eagle Island Lodge, Okavango Delta
What is the 'secret sauce' for an unforgettable few days on safari in Botswana? It starts with the animals, of course. The elephants, lions, giraffes, hippos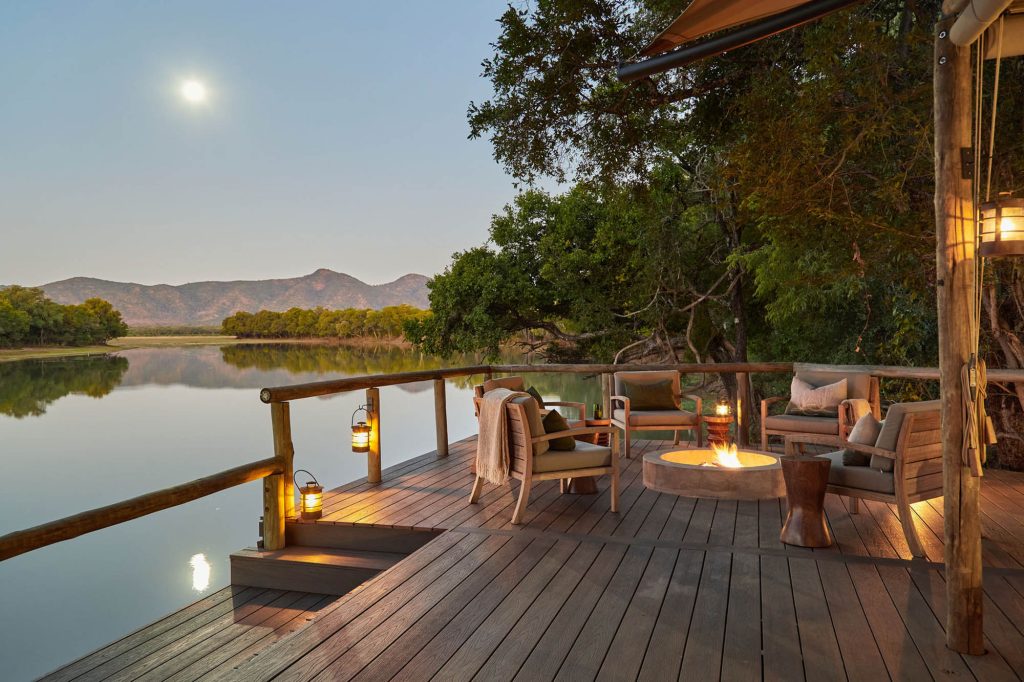 10th Sep 2021
Chindeni and the Bushcamp Company, Zambia
By late July we found ourselves at Chindeni, a small Bushcamp Company property