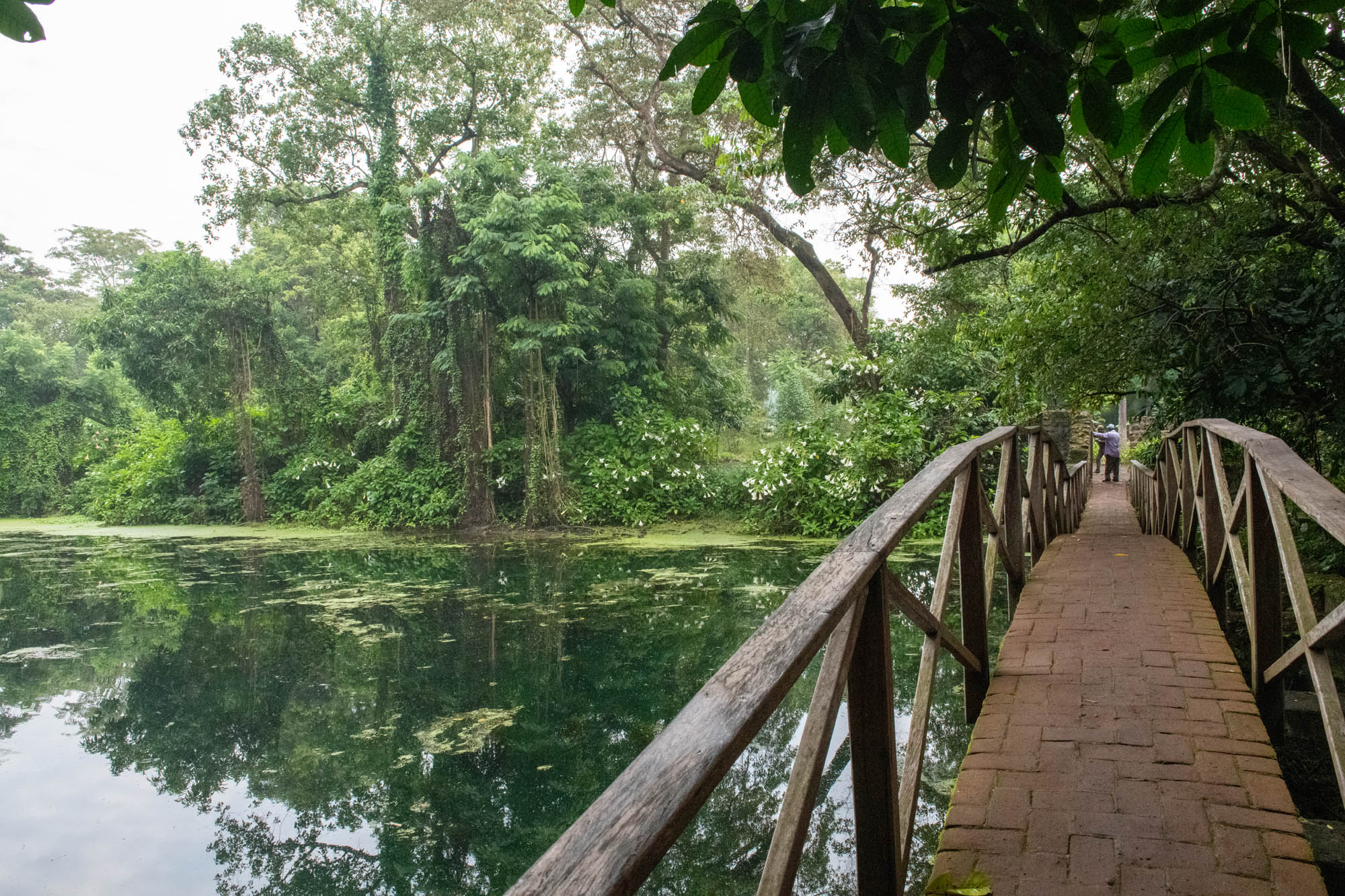 Where to stay in Arusha, Tanzania
For most visitors to Tanzania, Arusha is an unavoidable one-night stand before heading out to their first safari destination.  We've been through that process a few times ourselves.  Arriving into JRO at night - tired and jet-lagged - after two long back-to-back flights from Houston.  Getting in line at Kilimanjaro Airport to complete entry formalities - and invariably underestimating the amount of time it would take.  Finally, being collected by your driver for the 45-minute plus drive to your hotel.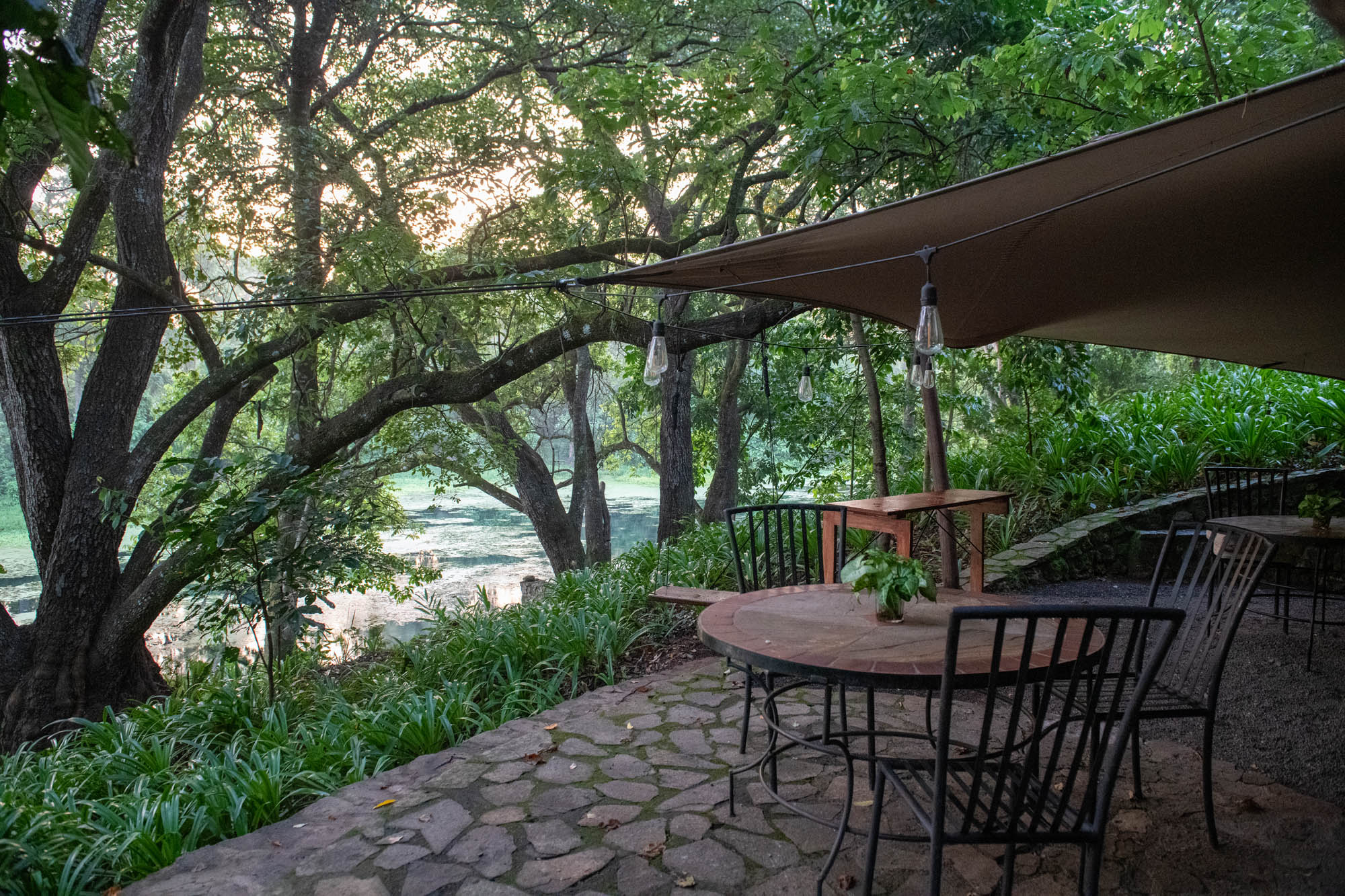 A late dinner.  A somewhat restless night depending on how well or poorly you handle jet lag.  And then, suddenly, it's the next day and you are off to Arusha Airport for your scheduled charter flight to points north, south or west.  Over the years, we've spent nights at Machweo Wellness, Arusha Coffee Lodge and Rivertrees, and have found them to be perfectly fine choices for the purpose.  This time around, I ended up spending a bit more time in Arusha due to my schedule, as I had to add a couple of additional nights  to obtain a negative Covid-19 test, now required for re-entry into the USA.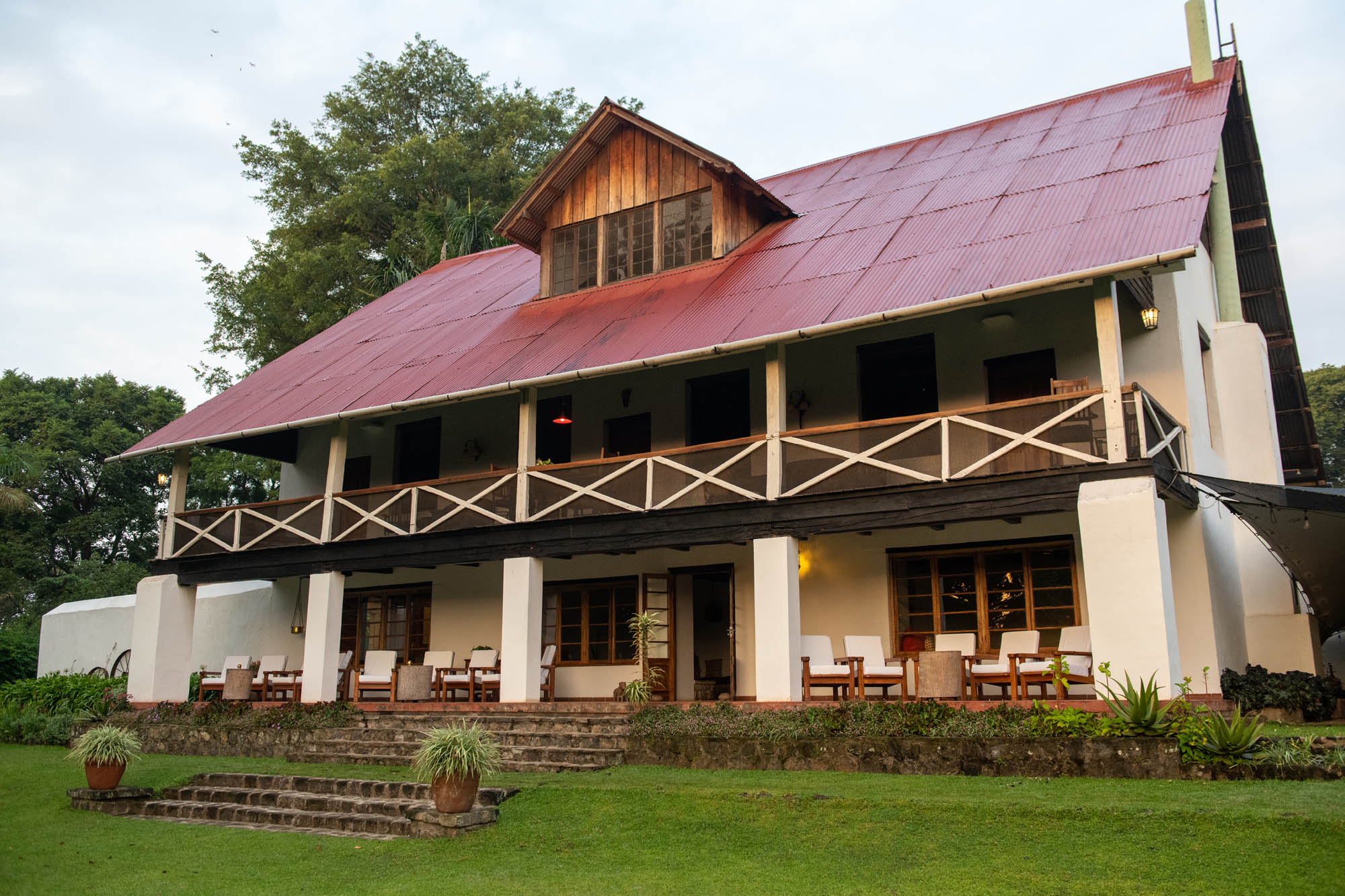 Ngare Sero Lodge
A friend of mine spent several nights at Ngare Sero in February 2020, prior to a Kilimanjaro climb, and she gave the property a rave review.  Consequently, I was keenly anticipating spending my first night in Tanzania there, this last February.  I was not disappointed.  Ngare Sero is a beautiful old plantation lodge located in a large, park-like garden in a quiet and peaceful area, well off the main road.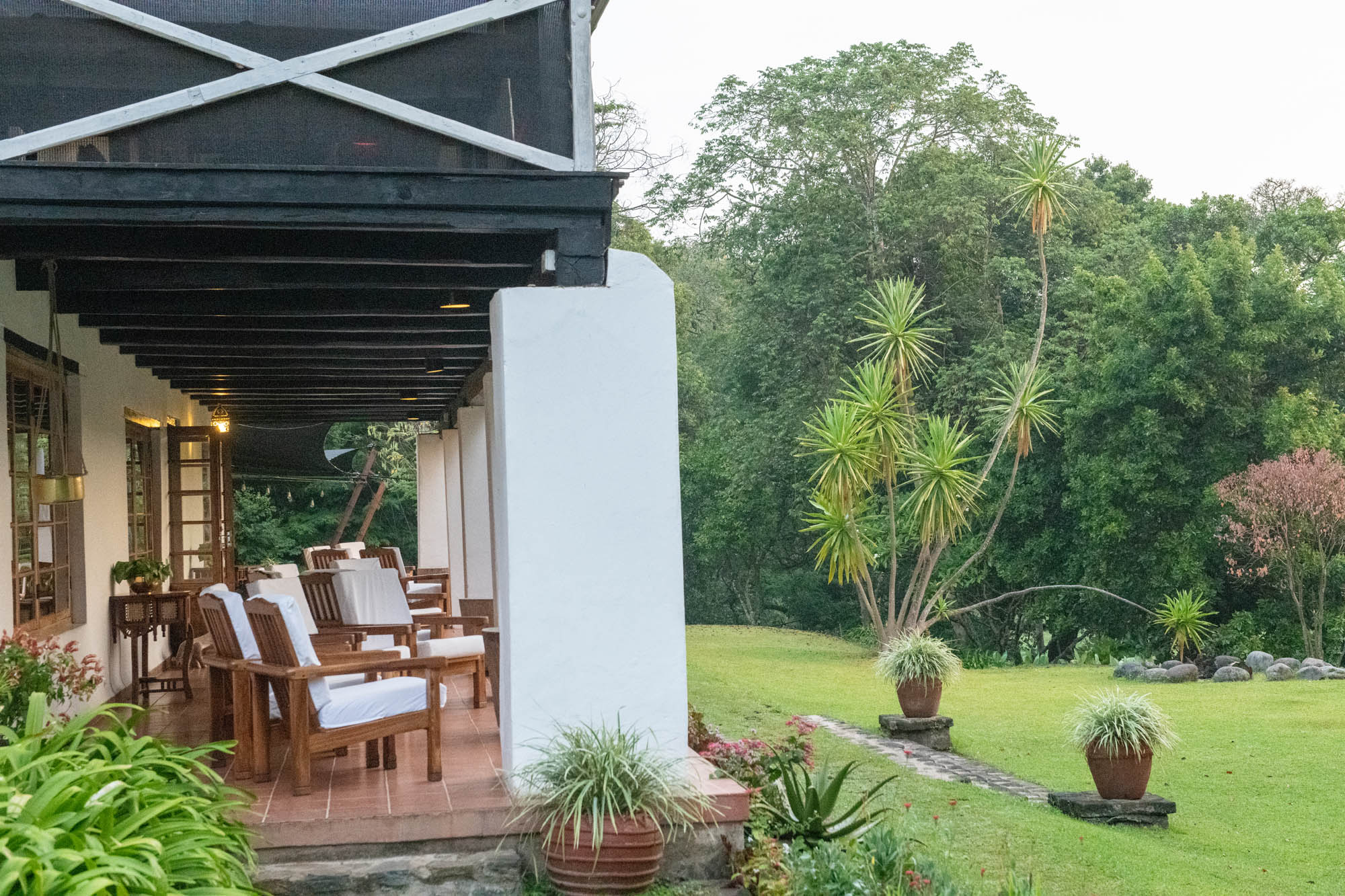 With the addition of several garden cottages, the erstwhile private residence was successfully turned into a lodge which is ideal for a short stay either before or after a safari or Kilimanjaro climb.  In fact, we recommend a minimum stay of two nights.  It is  simply too beautiful a setting and there's just too much to see and experience, for just one night.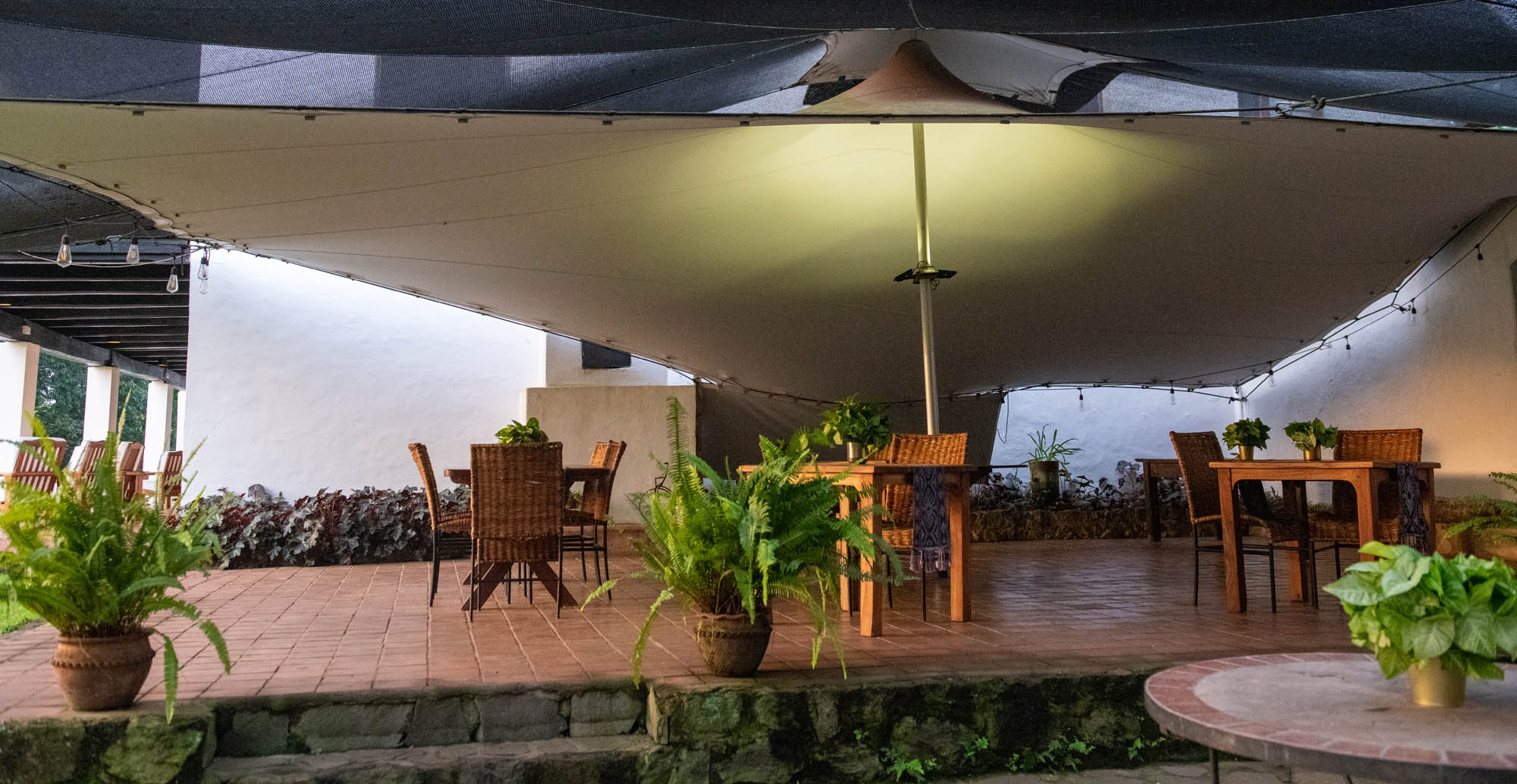 I spent the night in one of the garden rooms, which was spacious enough and had a good-sized bath and separate toilet, as well as a sitting area.  My private three-course dinner was served under canvas, on a large tile-covered patio, with tree frogs chirping in the distance and light rain adding some atmosphere.  Focaccia, watercress soup, steamed veggies, a mixed green salad, baked nile perch with homemade tartar sauce.  Nicely rounded off with fresh strawberries and a cup of hot chamomile tea.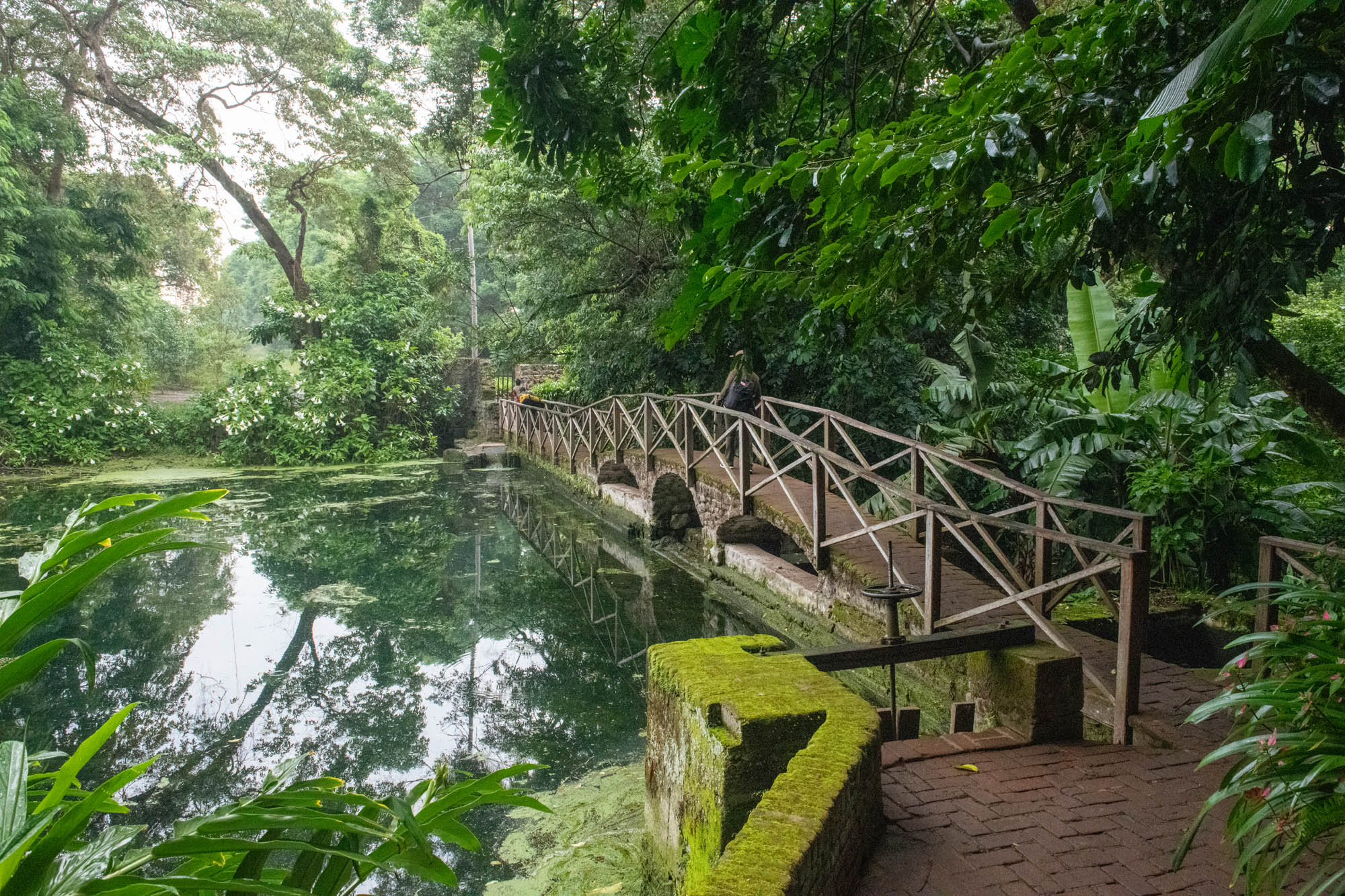 As I was to see on my quick introductory walk and also early the next morning when I did a 'photo walk', Ngare Sero has many different, attractive spots for meals.  Some are romantically tucked away overlooking a small lake or a stunningly beautiful forest.  On my short stay, I had barely enough time for a brief run through the property, crossing the picturesque foot-bridge over the lake.  Such a pretty scene, and definitely a spot where one could linger around sunset.  The surrounding garden was lush and beautiful and clearly harbors a wide variety of birds - all the more reason to spend more time at Ngare Sero than just the bare minimum one night.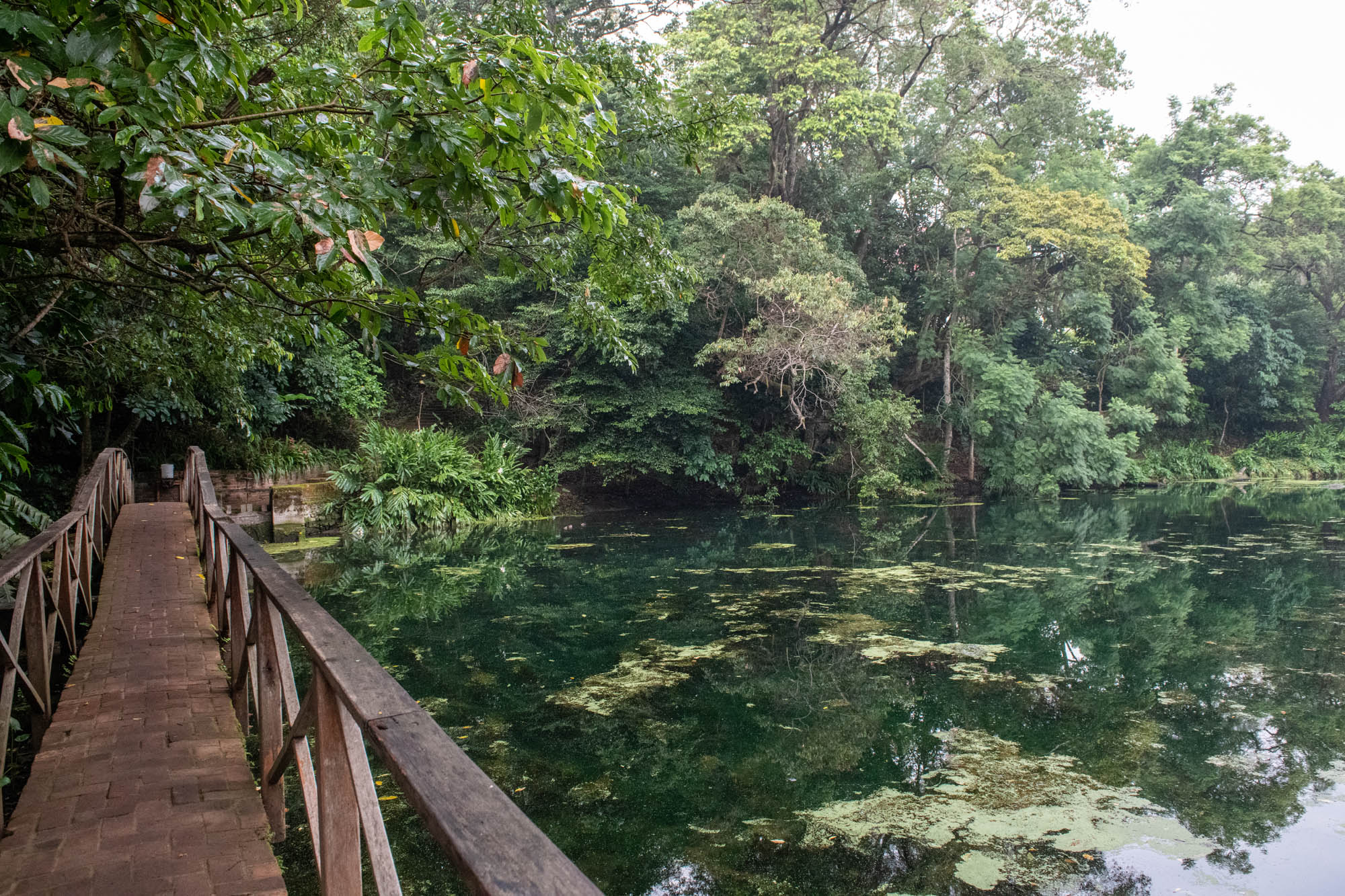 Although it was short, my stay was refreshing and invigorating.  Most importantly, Ngare Sero was quiet.  No traffic noise, no cars or motorbikes honking, no dogs barking or people moving about.  The perfect setting for some quality sleep.  Even so, being severely jetlagged, I was up at 3:30 am.  Wide awake.  It's under circumstances like those that one rediscovers the meaning of the word - luxury.  In this case it was having a full tub of scalding hot water with nothing on my schedule for at least the next 90 minutes.  In-between taking some photos the next morning I enjoyed a light breakfast, from a menu with a surprisingly large variety of choices.  The next stop?  Arusha Airport.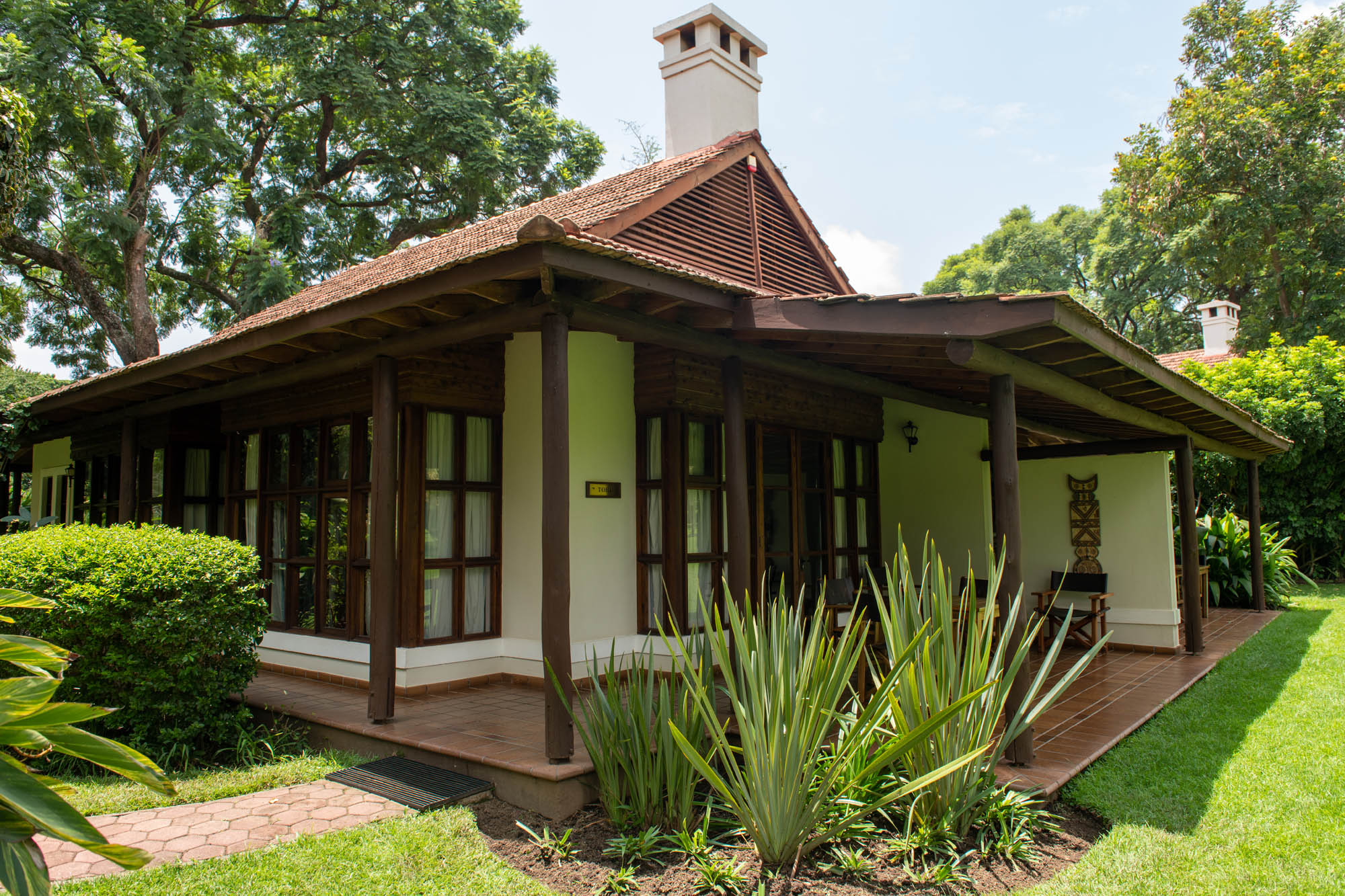 Legendary Lodge
At Legendary Lodge in Arusha all the tables on the verandah are set for lunch every day.  Irrespective of the number of guests in the lodge on the day, or how many people will actually show up for the meal.  So I was told, when commenting on the number of place settings on the day.  What was left unsaid was that preparing just one or two tables simply wouldn't look right and would detract from the carefully nurtured old world ambiance, the aura of understated elegance.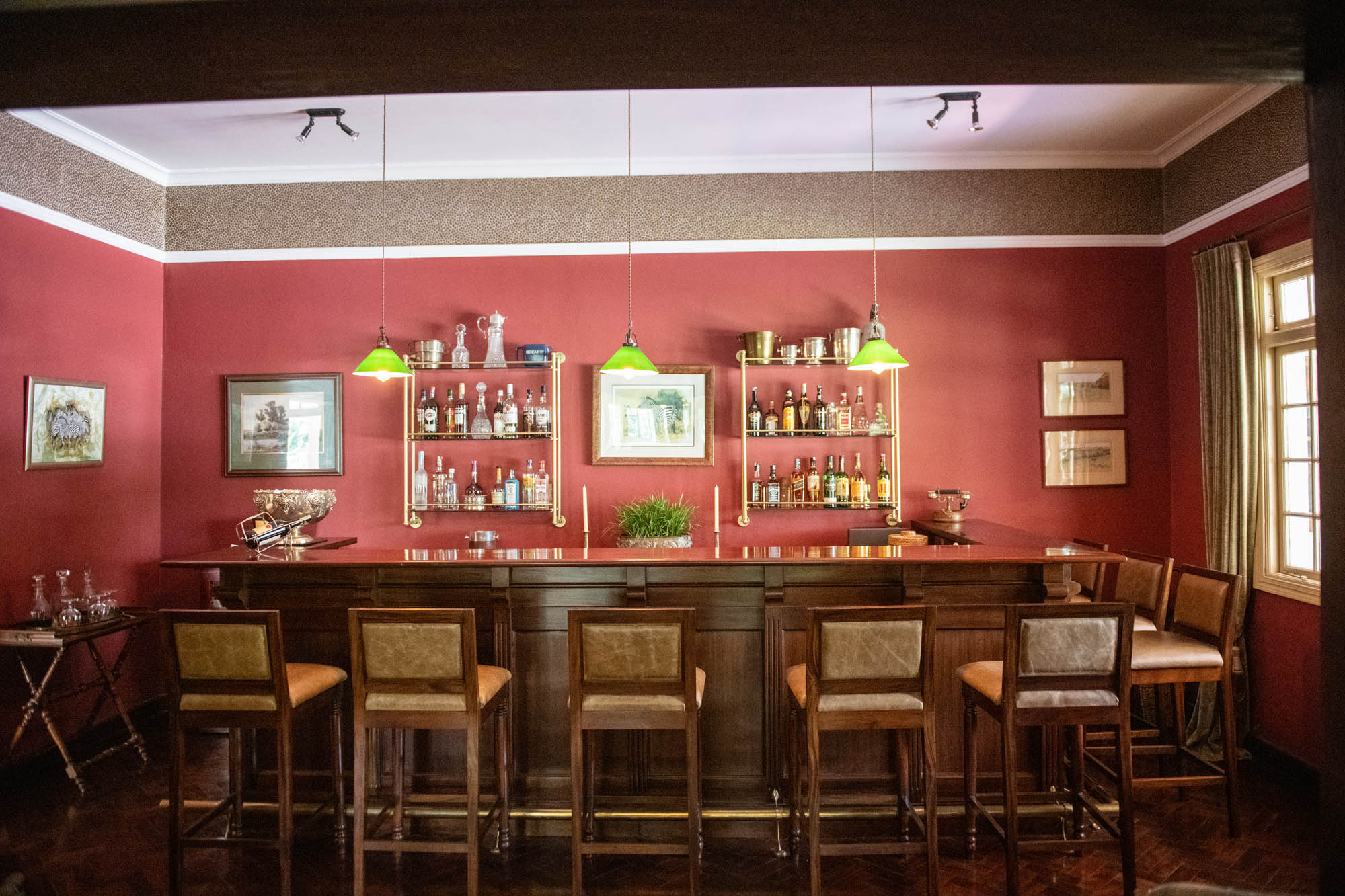 At Legendary Lodge - clearly - nothing is ever out of place, or short of perfect.  The former main residence now serves as the lounge and dining area, with beautiful garden views in practically every direction.   Spaced well apart, there are 12 large, attractive and well-designed cottages (two of which are family units) concealed among many large trees, shrubs and hedges, providing accommodation for about 28 guests.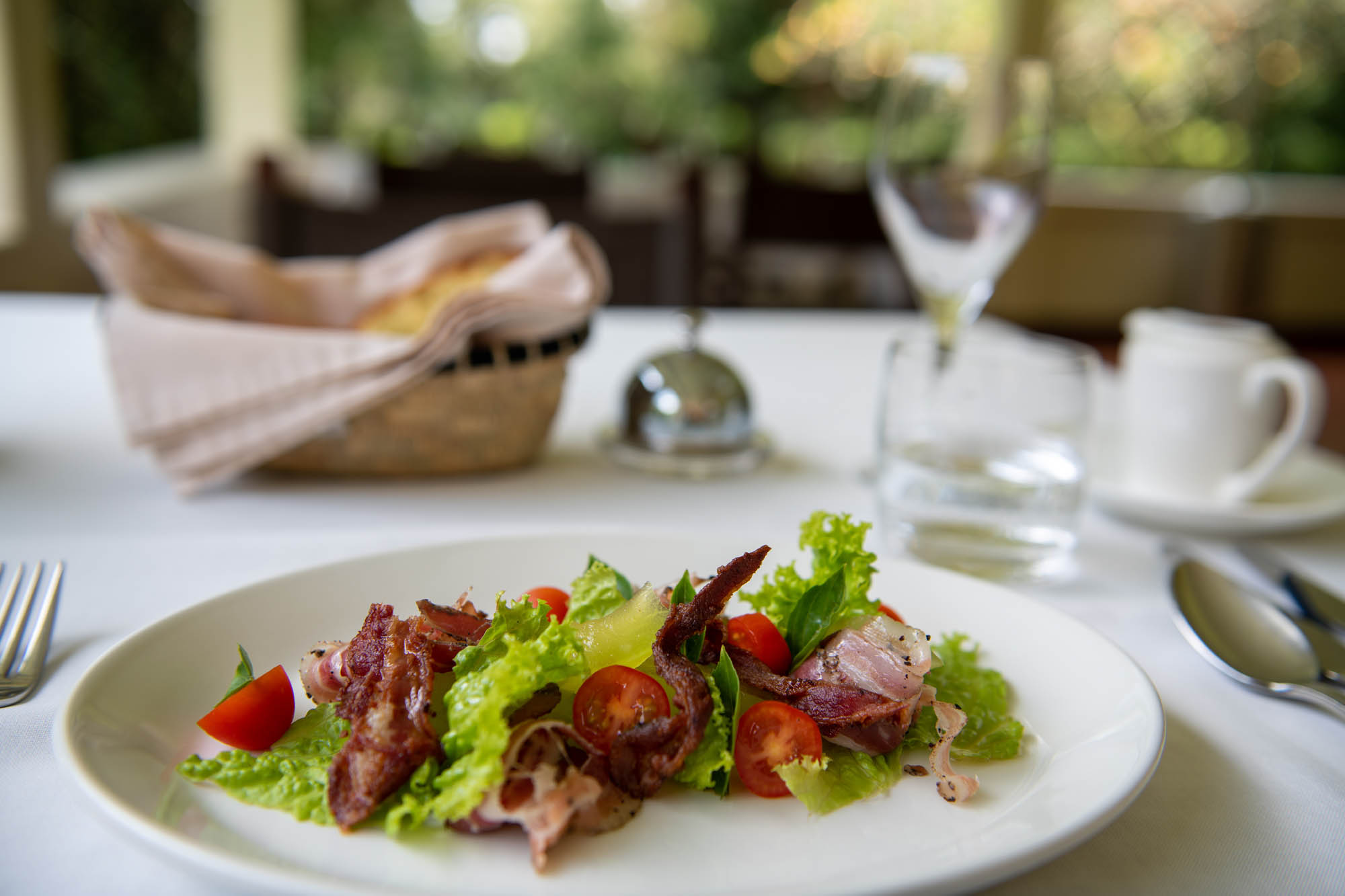 The meals at Legendary Lodge were right up there with the best of the entire trip, certainly in the same league as its sister property Mwiba Lodge, which was also on my Tanzania itinerary.  For lunch on the first day, the a la carte menu listed several choices for starters, mains and dessert.  A soup, a green salad, a fish dish, pork belly, a vegetarian option, creme brulee or ice cream.   Everything sounded delicious and turned out to be so.  The presentation was impeccable  and the service smooth as silk.
The cottage room had lots of space with a fireplace (lit on demand), a king size bed with mosquito net, a large en suite bathroom with shower and full size tub right up against a window with views into the garden.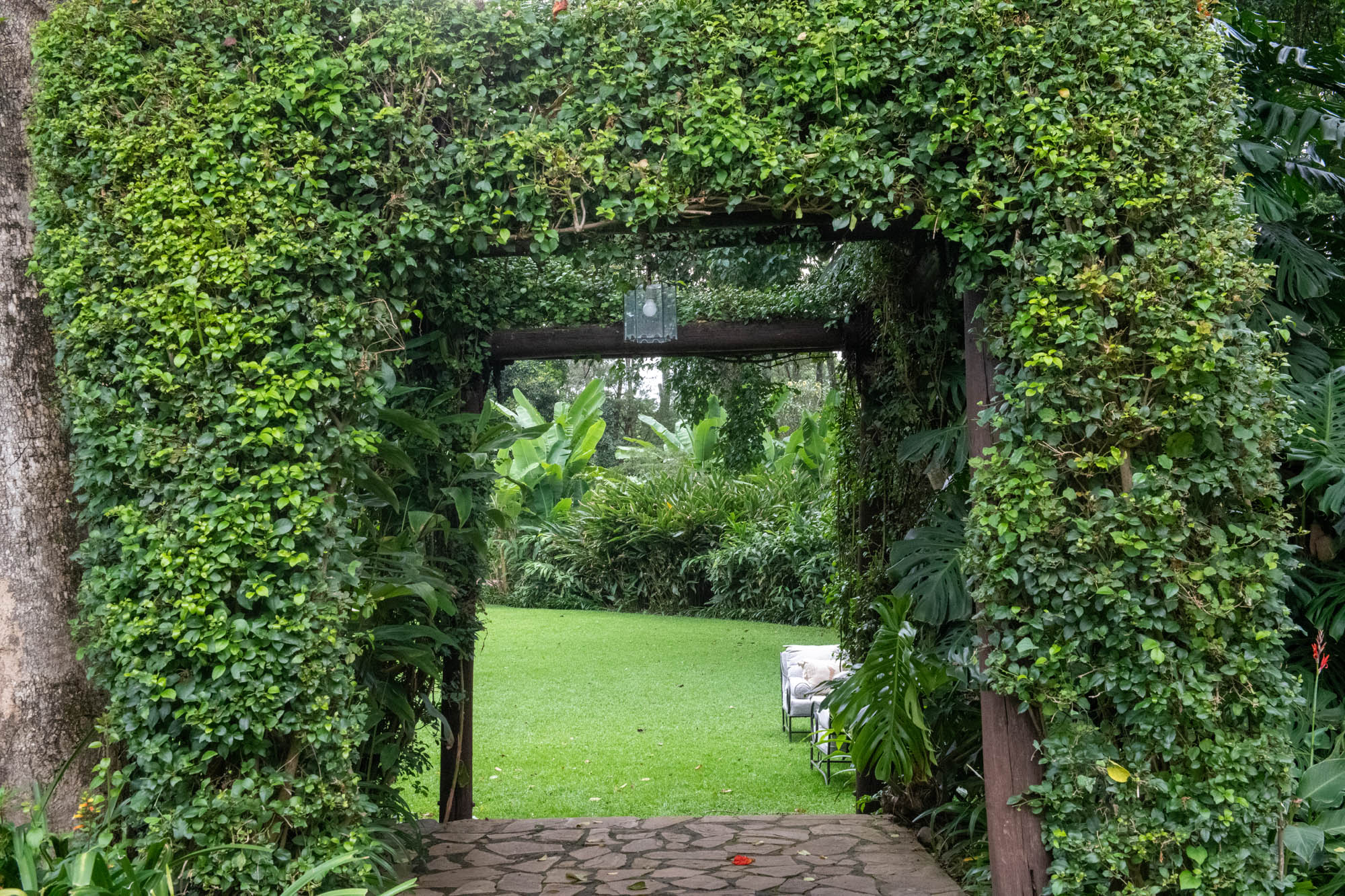 The massive garden at Legendary Lodge is filled with frangipani trees, fire lilies, jacarandas, and trimmed hedges, making for a soothing, relaxing environment to spend a night or two before safari or after a trek up to the summit of Kilimanjaro.  It was filled with bird song in the afternoons, and I happened to see some shy dikdik walking out of the forest as well as a bushbuck daintily making its way across a patch of lawn.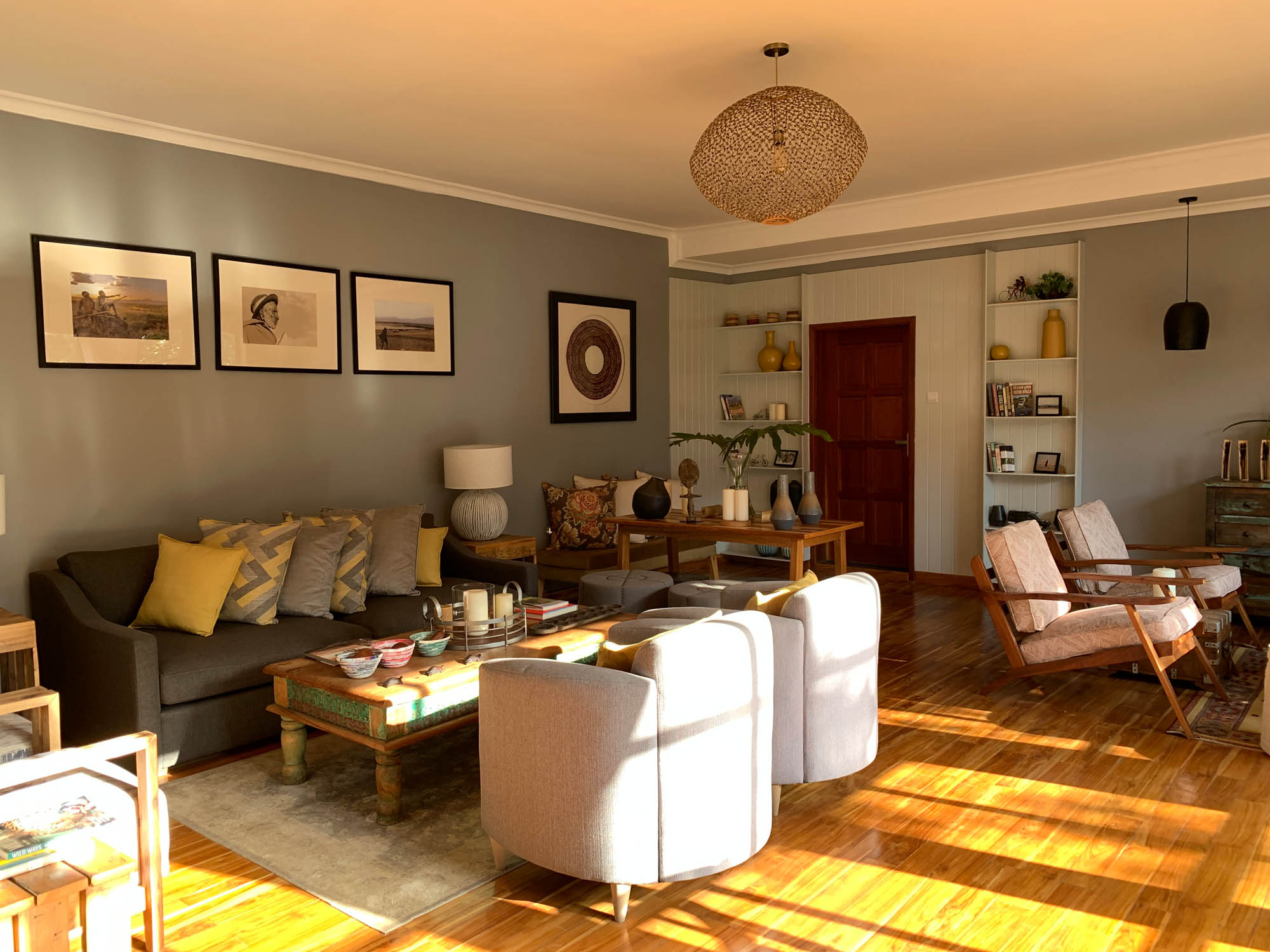 Villa Maua
I spent the last three nights of my Tanzania stay at Villa Maua, just off the center of town, awaiting the results of a Covid-19 test - in order to get back into the USA.  My stay at Villa Maua was pleasant and I felt well looked after, with someone always around to take care of a soft drink request, helping me arrange a driver to a nearby restaurant, or something else.  The meals which I enjoyed there, including the breakfasts, a couple of lunches and one dinner, were all excellent and nicely prepared and presented.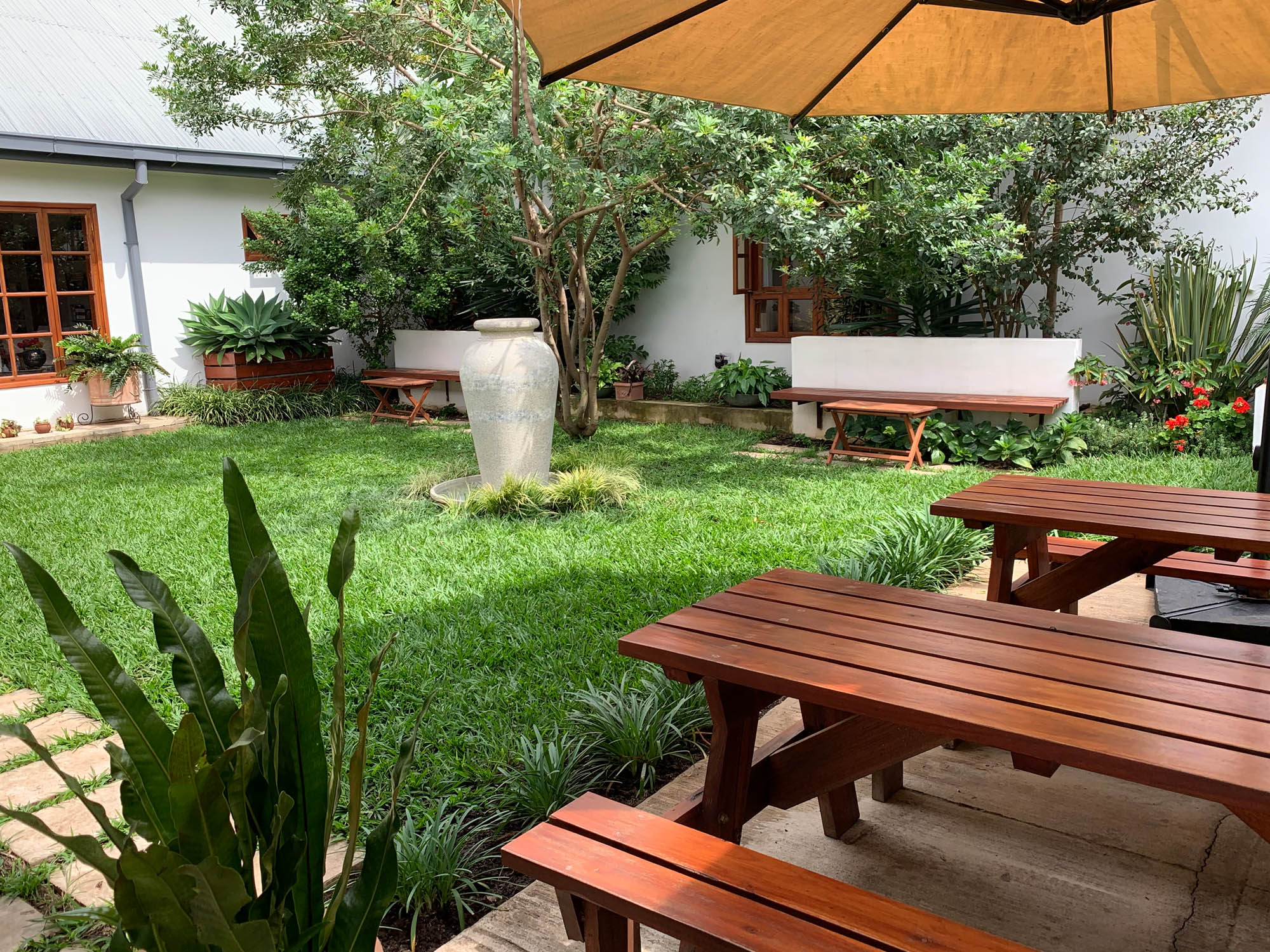 The room was spacious and I particularly enjoyed the tub, put to very good use for my first proper soak after a week without showering on Mt. Kilimanjaro.  The room had air conditioning, a TV (which I never switched on), ample packing space and a safe.  Villa Maua's small garden, outside bar and indoor/outdoor dining spaces and small courtyard make for a cozy, interesting spot to spend a couple of days in Arusha.
With a bit of time on my hands, I did some running in the area which was quite challenging, given the altitude and the rather more hilly than southeastern Texas surroundings.  My advice to other would-be Arusha runners?  Watch out for the motorbikes, aka 'boda-boda's.  Many of their owners drive recklessly and way too fast and do not demonstrate a lot of road sense or respect for pedestrians.  What I would recommend is that you check out a few of the local eateries.  After several weeks of 'safari' food - nice as it was - I felt like having pizza one evening.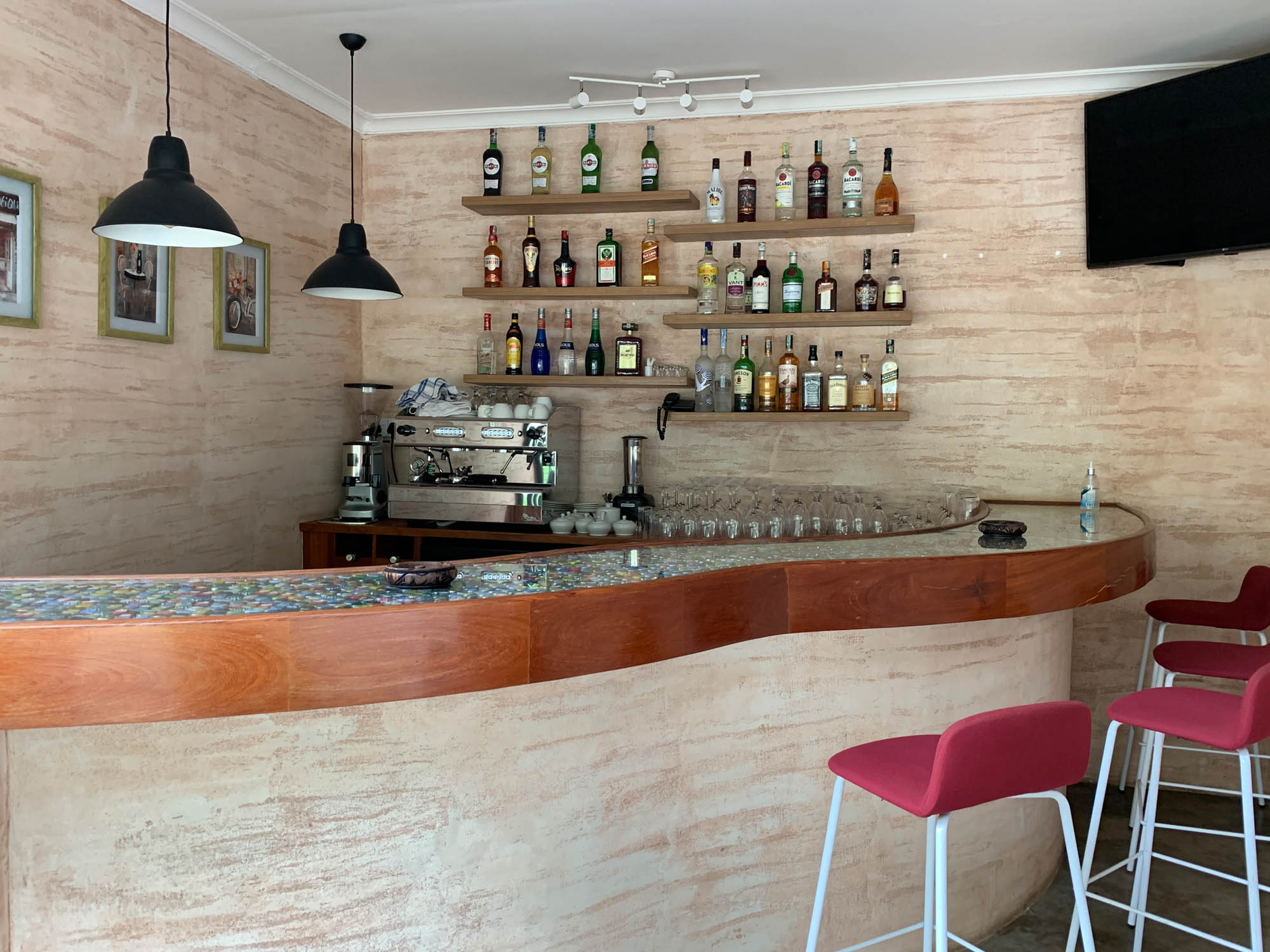 As it turned out a nearby restaurant - I discovered it on one of my runs - happened to be one of Arusha's best pizza joints, among other things.  And so it was that I took a $2 cab ride to George's Tavern on Haile Selassie Road, where I thoroughly enjoyed half of a perfectly delicious, good sized Neapolitan style pizza, which set me back about $8.  The other half of the pizza I took back to Villa Maua.  Can you leave pizza at room temperature overnight and enjoy another couple of pieces the following day for lunch?  In my experience, yes…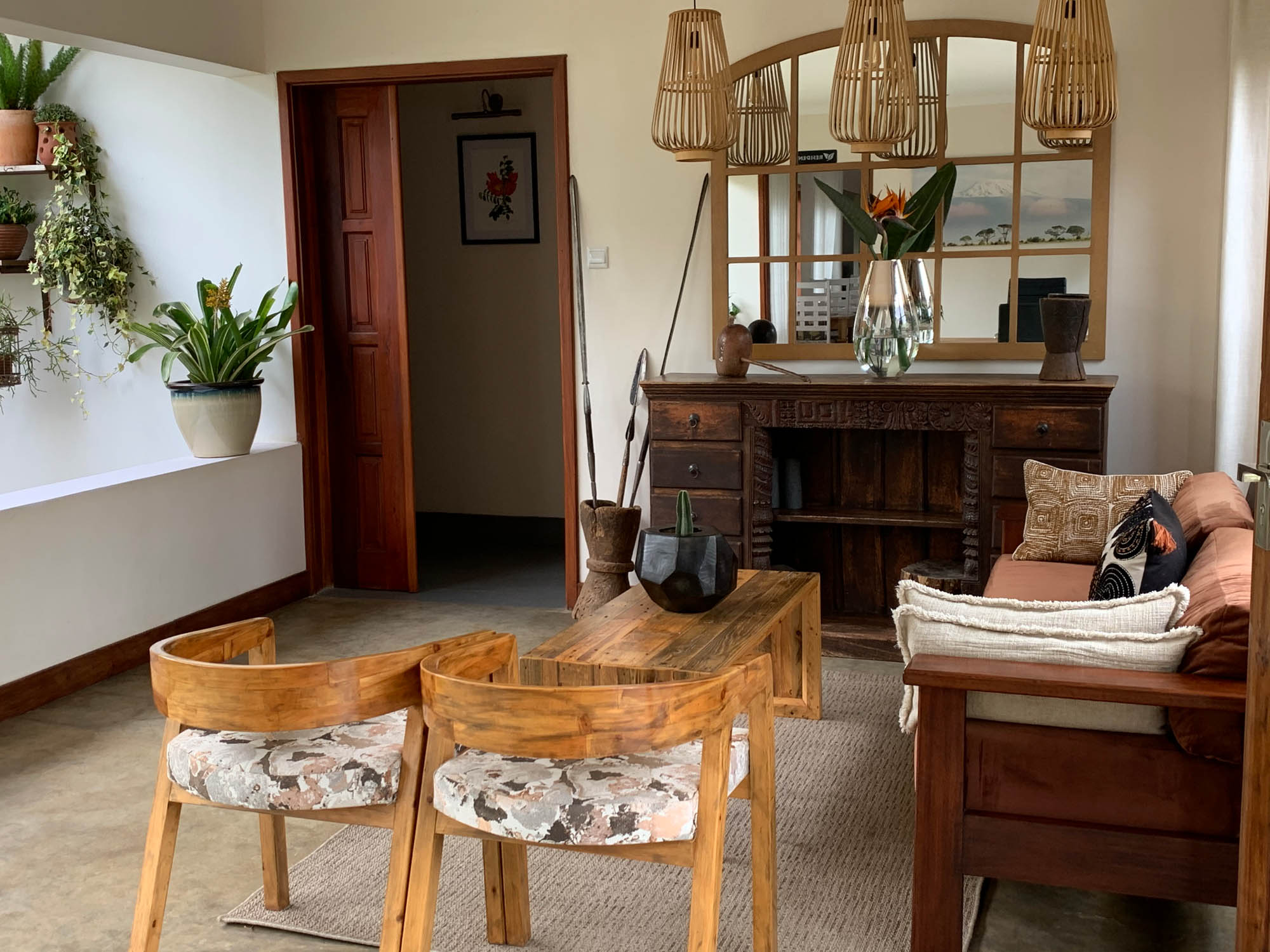 On my last night in Arusha I ventured out to yet another nearby eatery - the Taj -  this time specifically for some curry and rice.  I tried a chicken curry with plenty of rice and found it to be good and saucy, really flavorful and nicely spiced but not overpoweringly hot, with a hint of coconut.  Served with some chapati on the side, and a cold Coke, it was exactly what I wanted.  To be sure, the restaurant does not have much going for it in the way of surroundings or ambiance, with lots of plastic table covers, some questionable decor choices and perhaps one too many bright colors.  None of this detracted from the quality of the food though.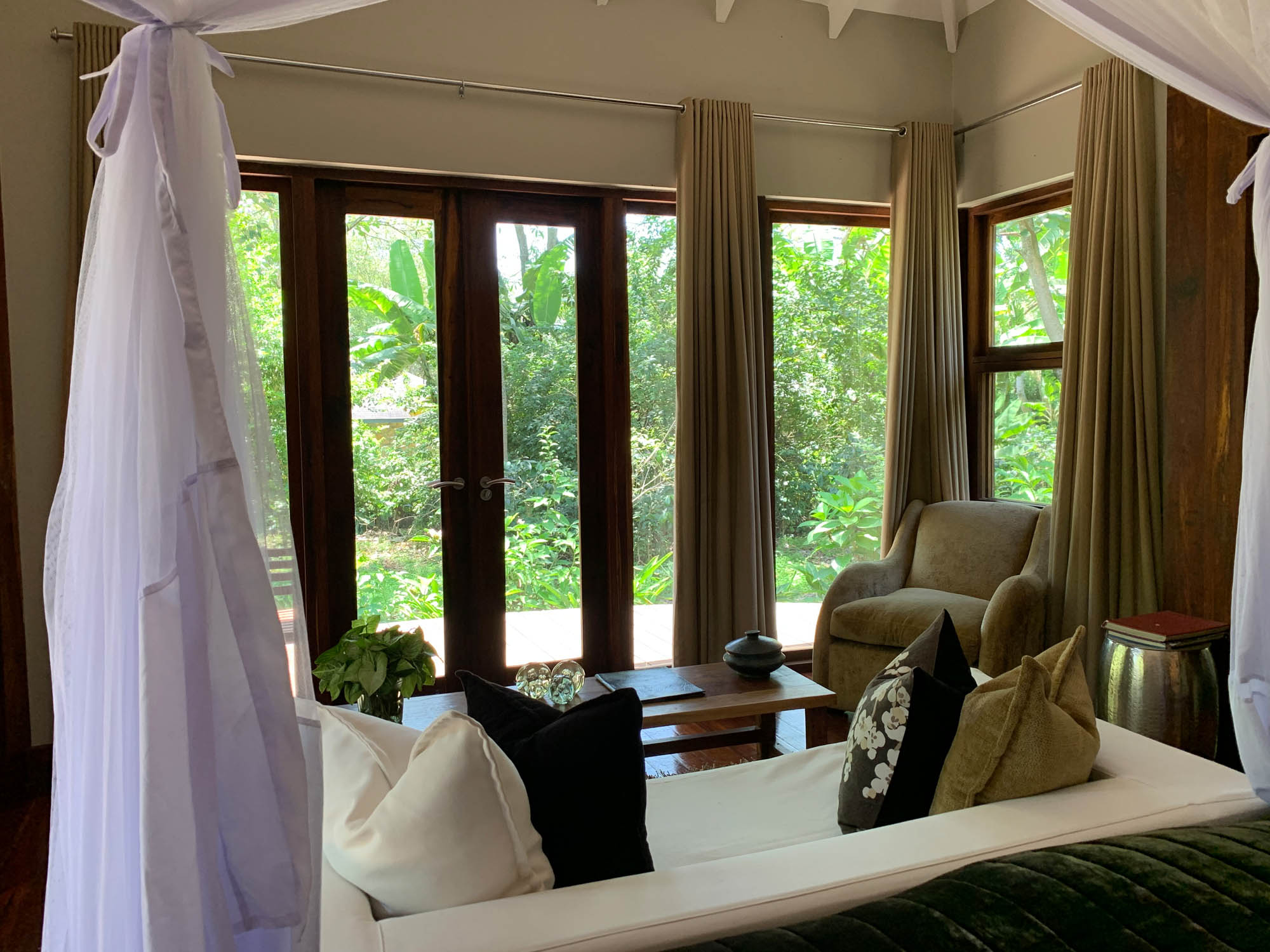 Lake Duluti Lodge
En route to Kilimanjaro Airport on the day of departure, I stopped over for a site inspection and lunch at Lake Duluti Lodge which scored high marks from the perspective of someone spending a night or two there, prior to a safari or a Kili trek.  The rooms are superb with tons of space, lots of natural light, a huge tub, a shower with a view, big king size beds with mosquito nets, high ceilings and importantly, plenty of privacy.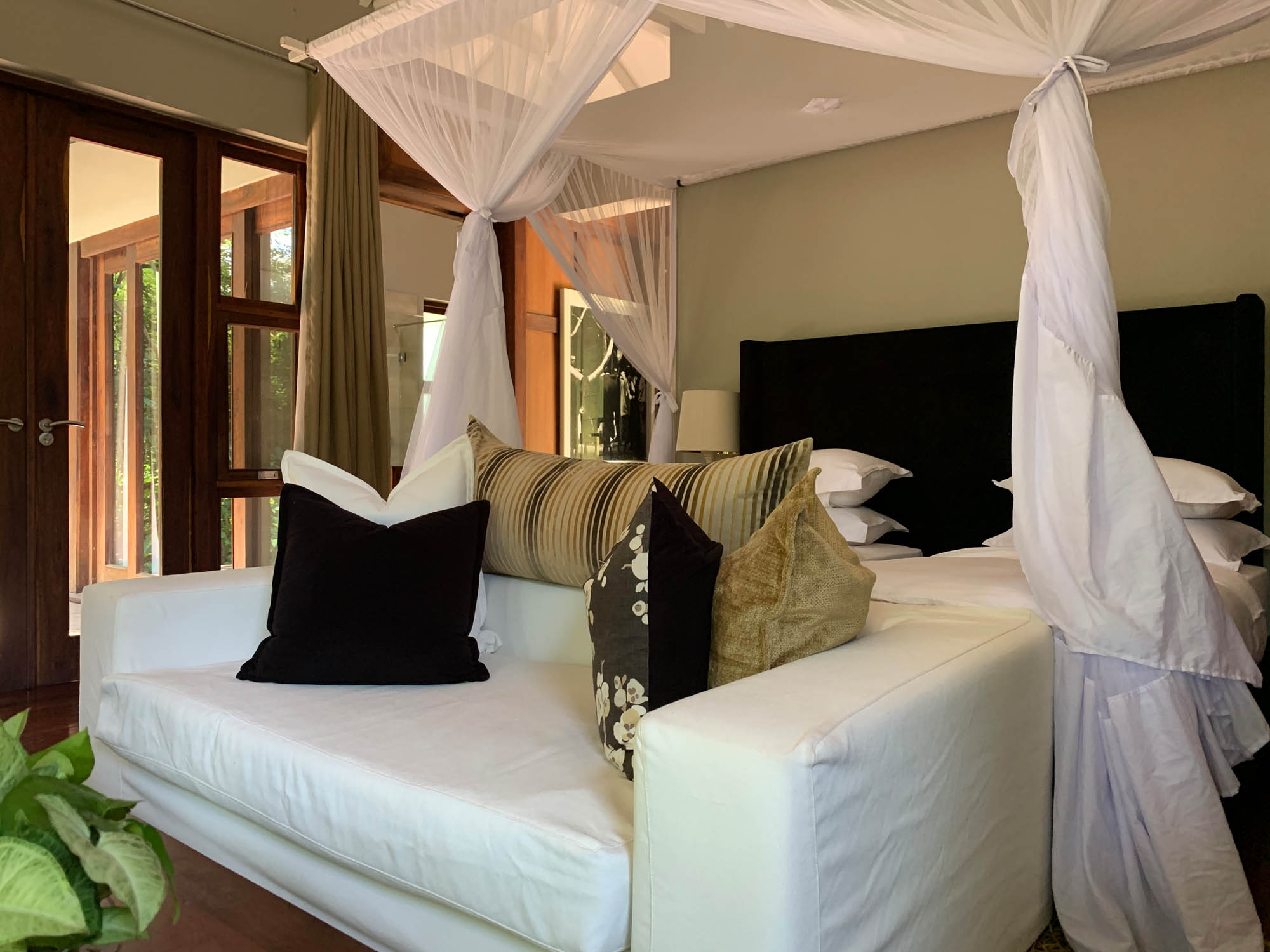 Lunch was tasty and expertly prepared and presented.  The grounds are massive and just beg to be explored - binoculars in hand - for what appears to be some awesome birds.  The property is on a working coffee plantation and there is a small, deep lake nearby - Lake Duluti - where one can do some canoeing.  The lake also has a nice dirt trail around it.  If I had time I would have strapped on my running shoes…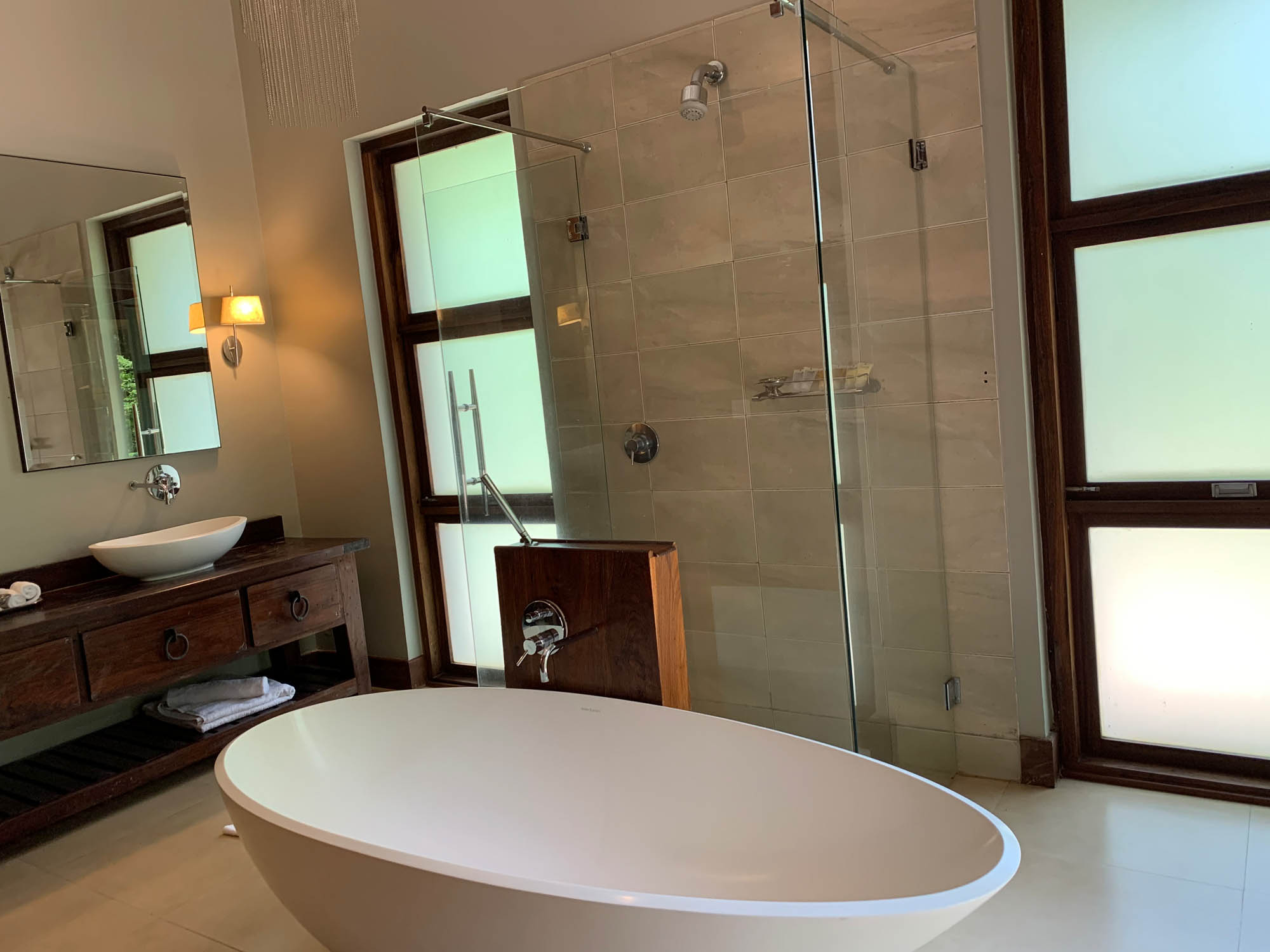 In our blog post next Friday we will discuss my 2-night stay at Legendary Safaris' Mwiba Lodge, a deluxe property in the far southern Serengeti, on the edge of the Maswa Game Reserve.