$cat_name = 'category'; $categories = get_the_terms($post->ID, $cat_name); foreach ($categories as $category) { if ($category->parent) { echo $category->name; } } ?>
Mar 05, 2021
Tswalu Kalahari Reserve Part 2
Share: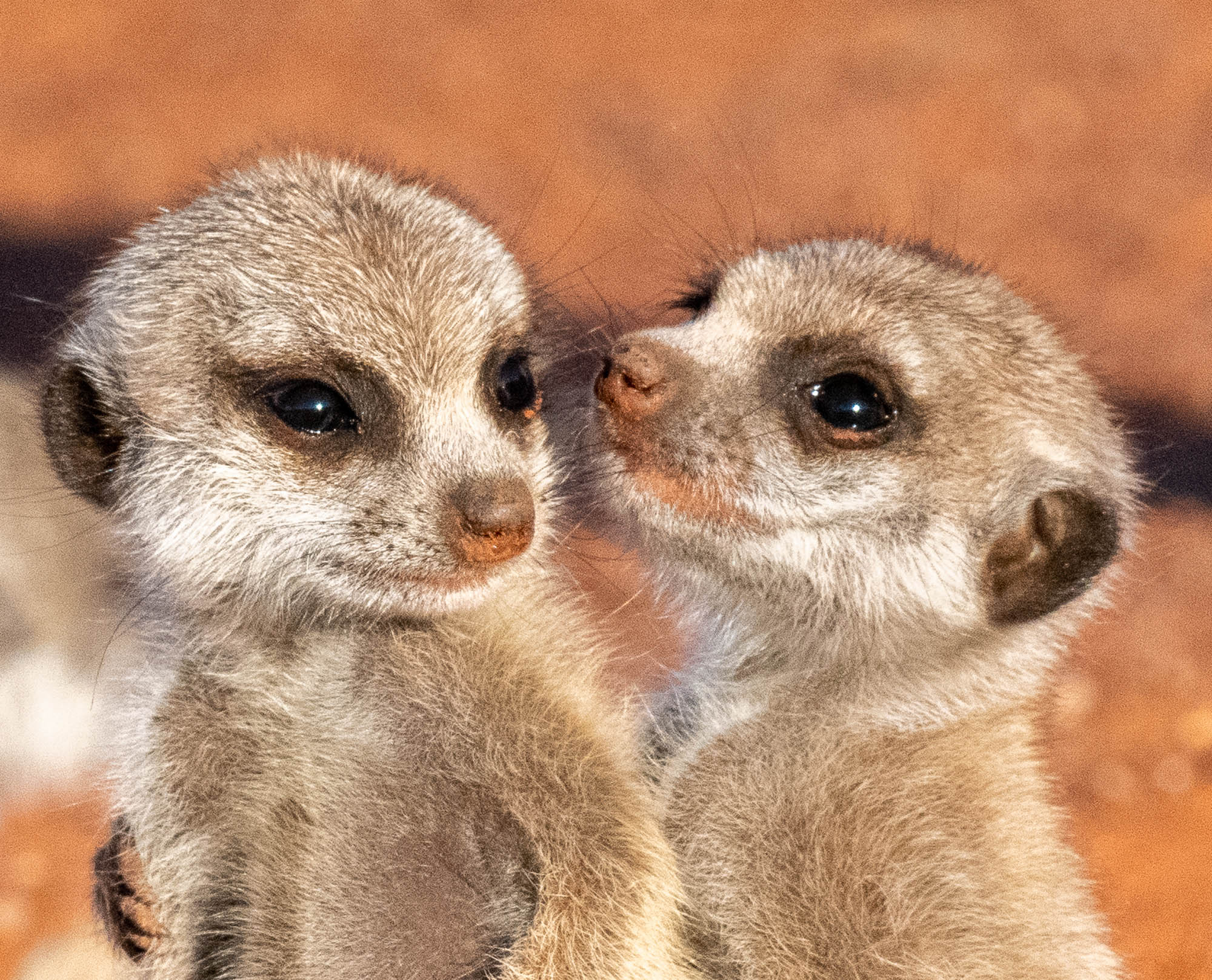 Tswalu Kalahari Reserve Part 2
In Setswana, Tswalu means a 'new beginning' and under the stewardship of the Oppenheimer family, the aim is to deliver exactly that: a fresh era of hope for the people and wildlife of one of South Africa's last great wilderness areas.
The family took over responsibility for the reserve in 1998, continuing the vision of the late Stephen Boler, whose dream it was to return the area to its former state. Since then, their commitment to conservation has seen indigenous species re-introduced, and real strides made towards the restoration of the Kalahari, undoing many years of neglect.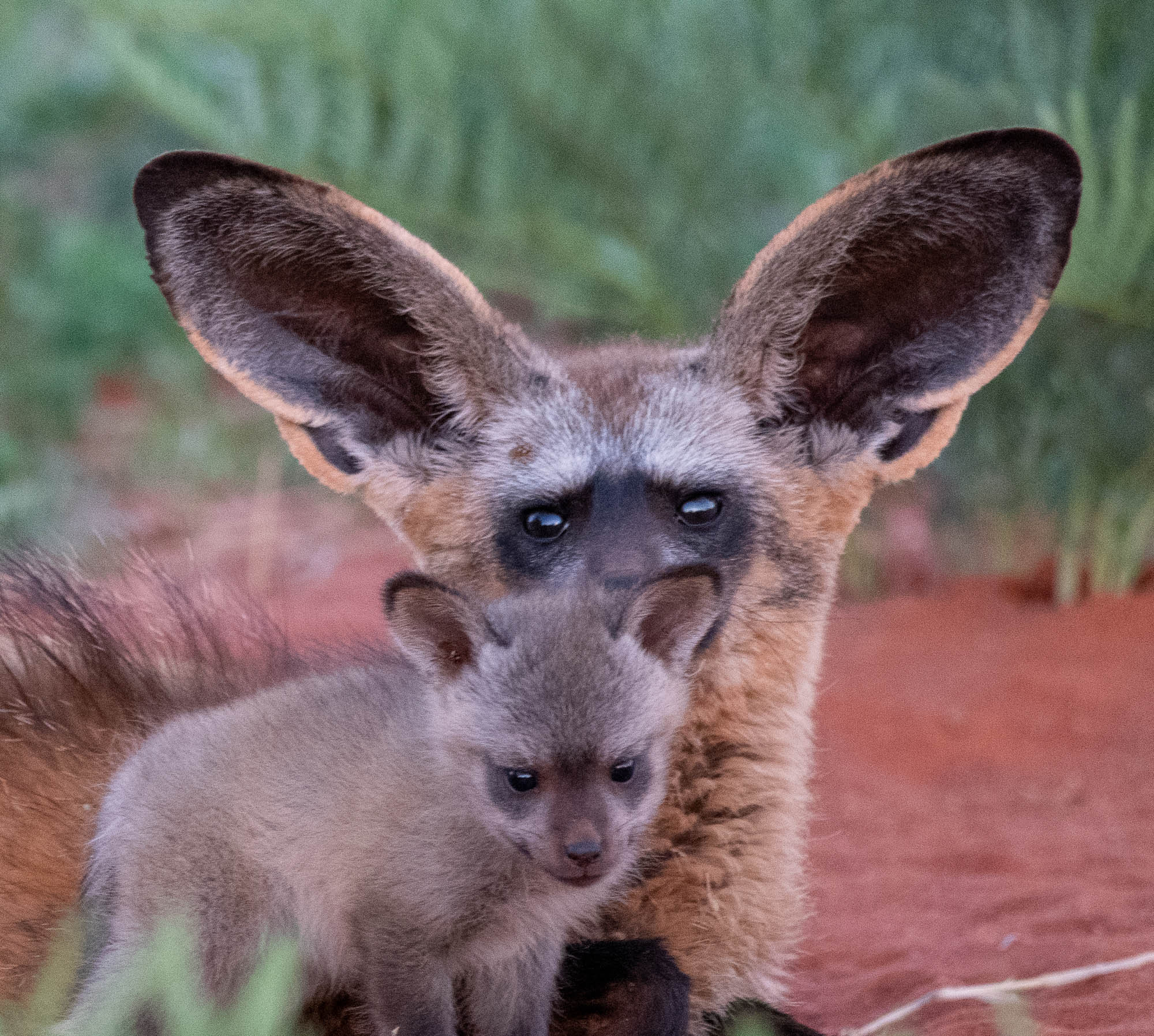 Tswalu is conservation-in-progress. Damage caused by unsustainable farming endeavours is slowly receding, with fences and structures having been removed, and natural processes allowed to run their course.
The results have been truly spectacular as we – and our guests – have been fortunate to observe over the last several years. Each visit reveals a new facet of the Kalahari experience, adds to our knowledge of animal behavior and adaptation, and makes us even more fond of this special place.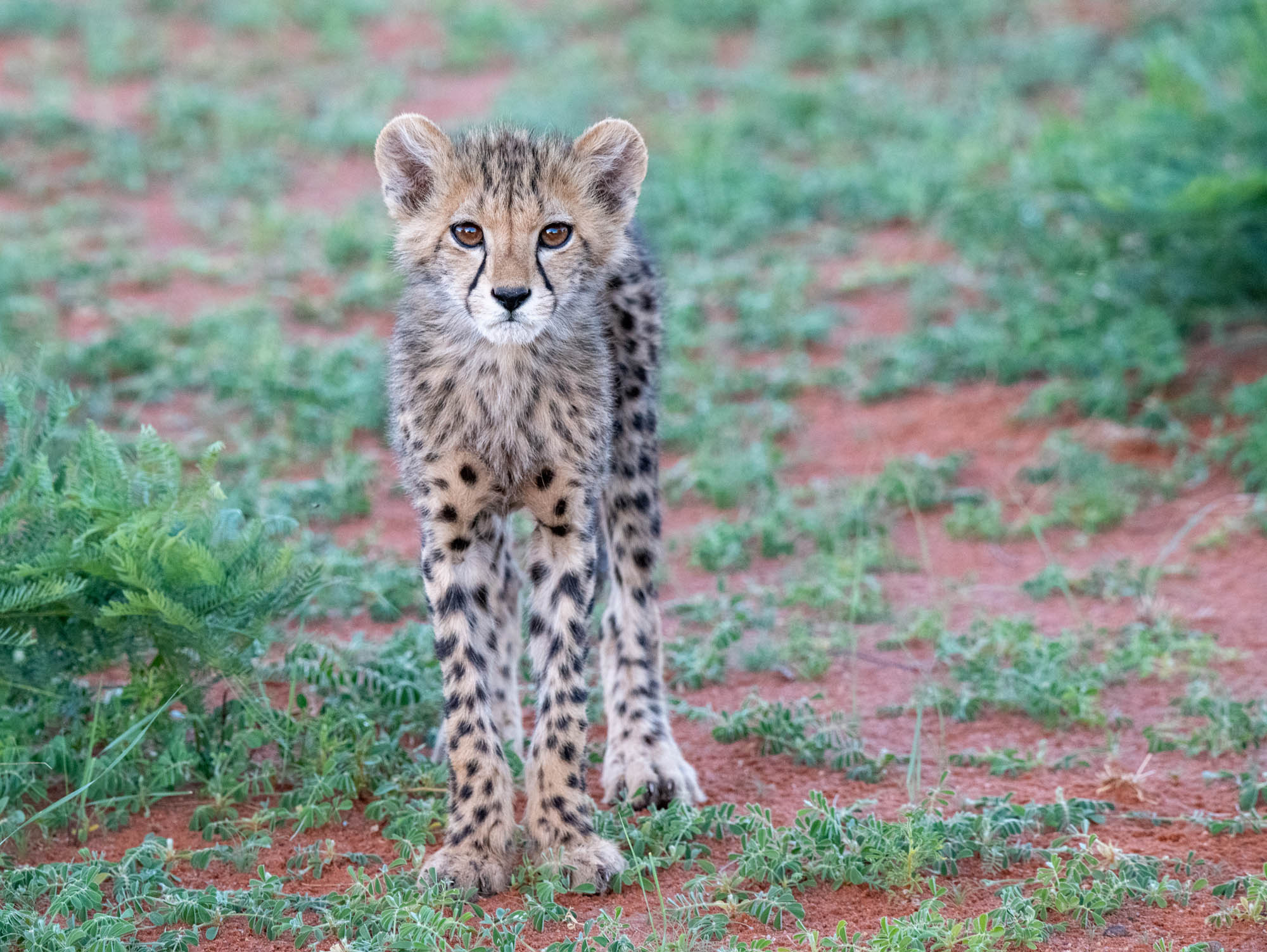 Cheetahs ahead
After a bit of down-time on our second day at Tswalu, we resumed our search for the Kalahari wildlife around 5:00 pm. Not long after, we found ourselves tracking a small family group of cheetahs. A female and three young cubs around three months old. Initially, they proved difficult to locate, so our tracker William jumped out of the car to try to locate them on foot, while our guide Barry took us along a more distant road, checking to see if the cheetahs had crossed over it, at any point.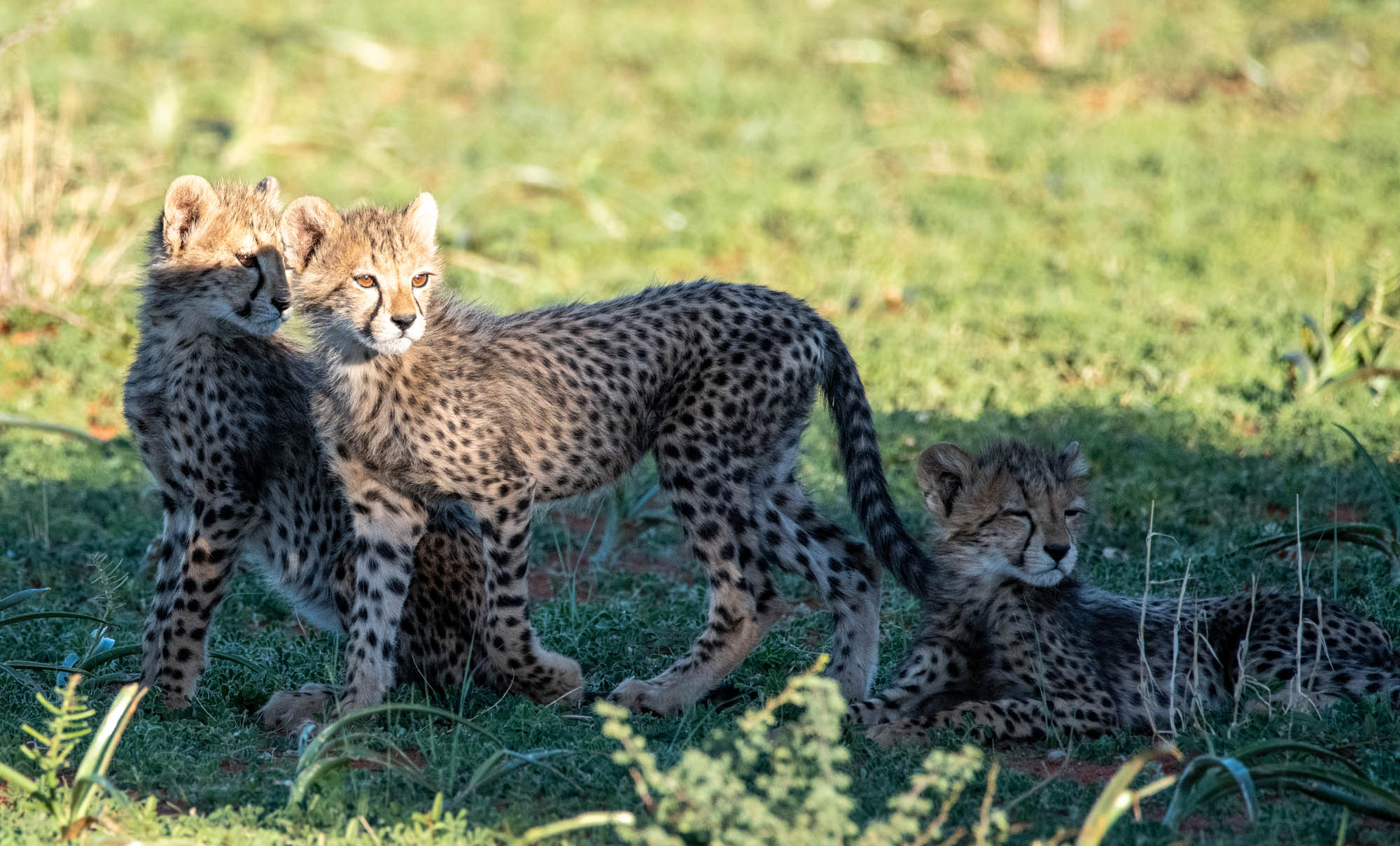 Not long after, William radioed us that he had located the cheetahs, walking towards a line of dunes. The female was constantly moving, having spotted William on foot, so the developing scenario was difficult to photograph. The female just would not settle down long enough for us to get a good photograph of her and the cubs, together. Even so, I succeeded in making a few decent captures because the cubs were curious about our presence, and came right up to the vehicle to check us out.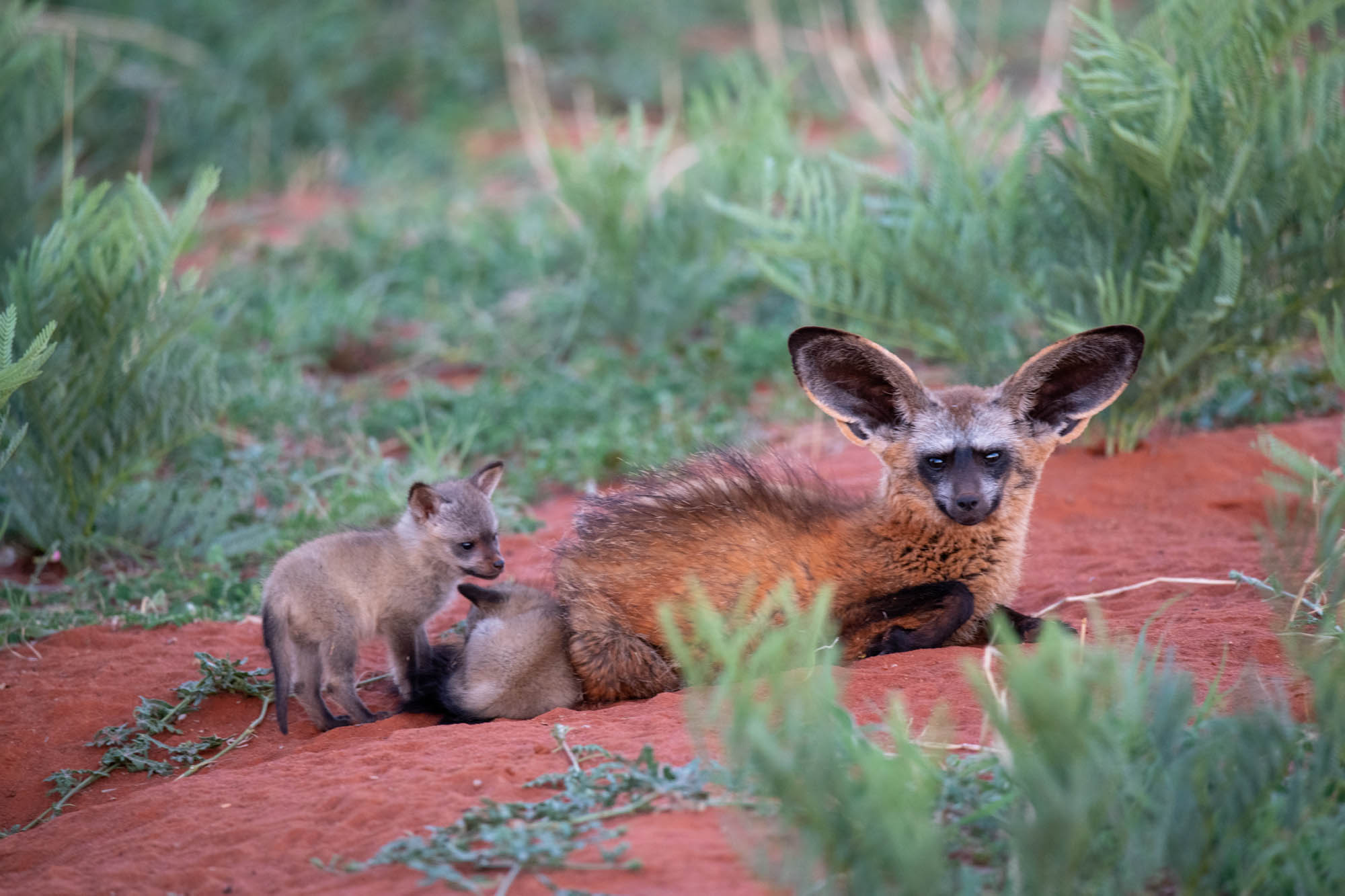 We discover a bat-eared fox den
Our last sighting of the day was just as memorable. Just as the sun was going down, we spotted a pair of bat-eared foxes with their three tiny pups – barely a few weeks old. The light wasn't great but we nonetheless got some good looks and captured a few pics of the tiny pups. They looked very doglike with tiny ears and short little snouts, nothing like their long-eared and long-nosed parents. Soon after, it was time to take a break for sundowners on the crest of a dune. From where we were parked, we had the most amazing views over the Kalahari landscapes, aglow in the late afternoon light. It was one of the few places we'd ever been to, from where one can observe a noticeable curvature of the earth.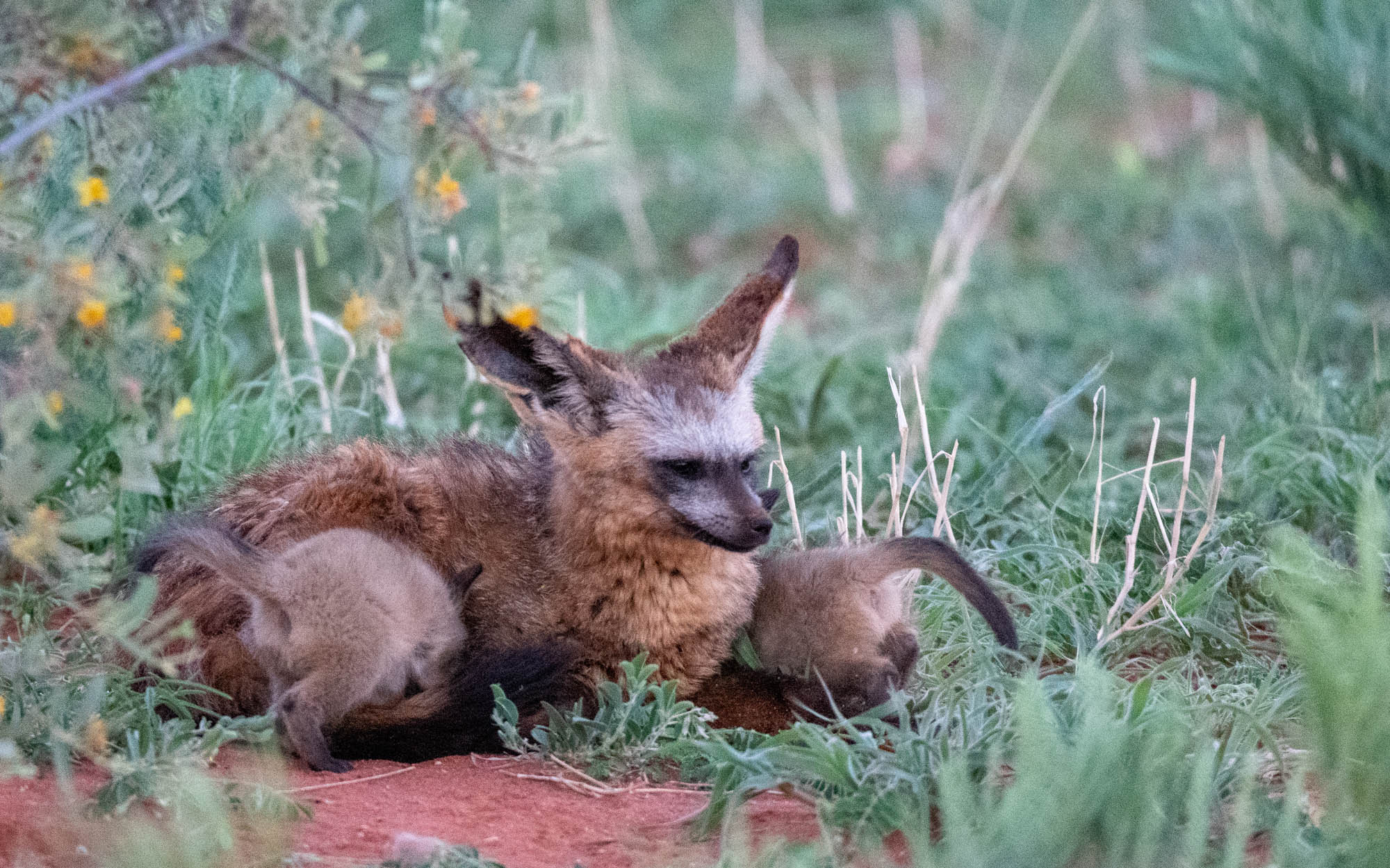 The following day, again in the late afternoon, we returned to the bat-eared fox den site. This time around, I was able to get the shots I had missed the previous day. Well lit, sharp photos of the female bat-eared fox with first one and then two of her little pups with her. Priceless.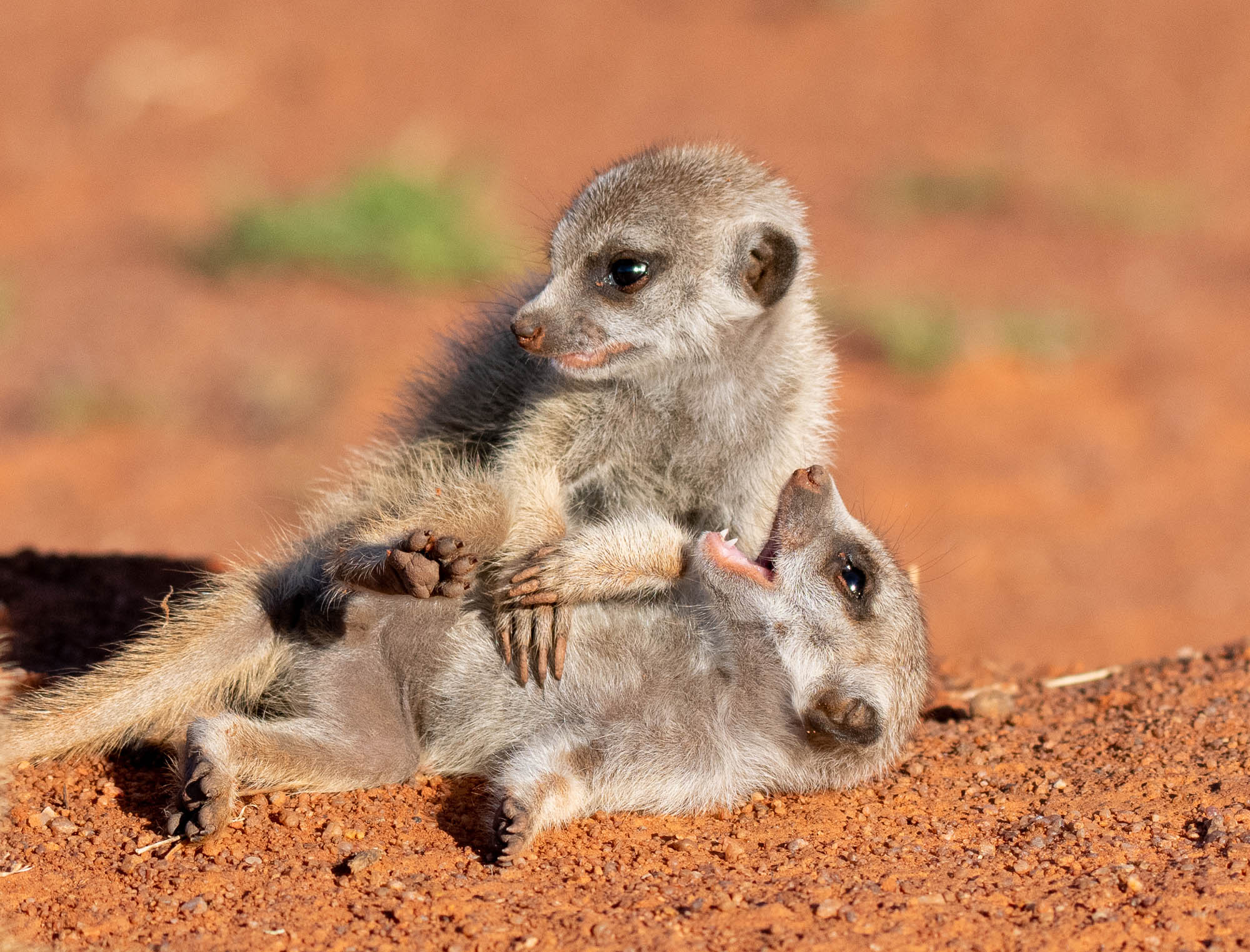 Of meerkats and black rhinos
The following morning our objective was to station ourselves at a habituated meerkat den as they woke up and emerged from the den at first light.
A few minutes before any sun rays actually hit the spot, the first two of the seven adult meerkats in the downsized 'Rockstar' colony of 7 adults and 5 babies, peered out from the burrow. Soon enough the entire family was there. At least initially a sentinel could be seen keeping a sharp lookout to see if conditions were safe.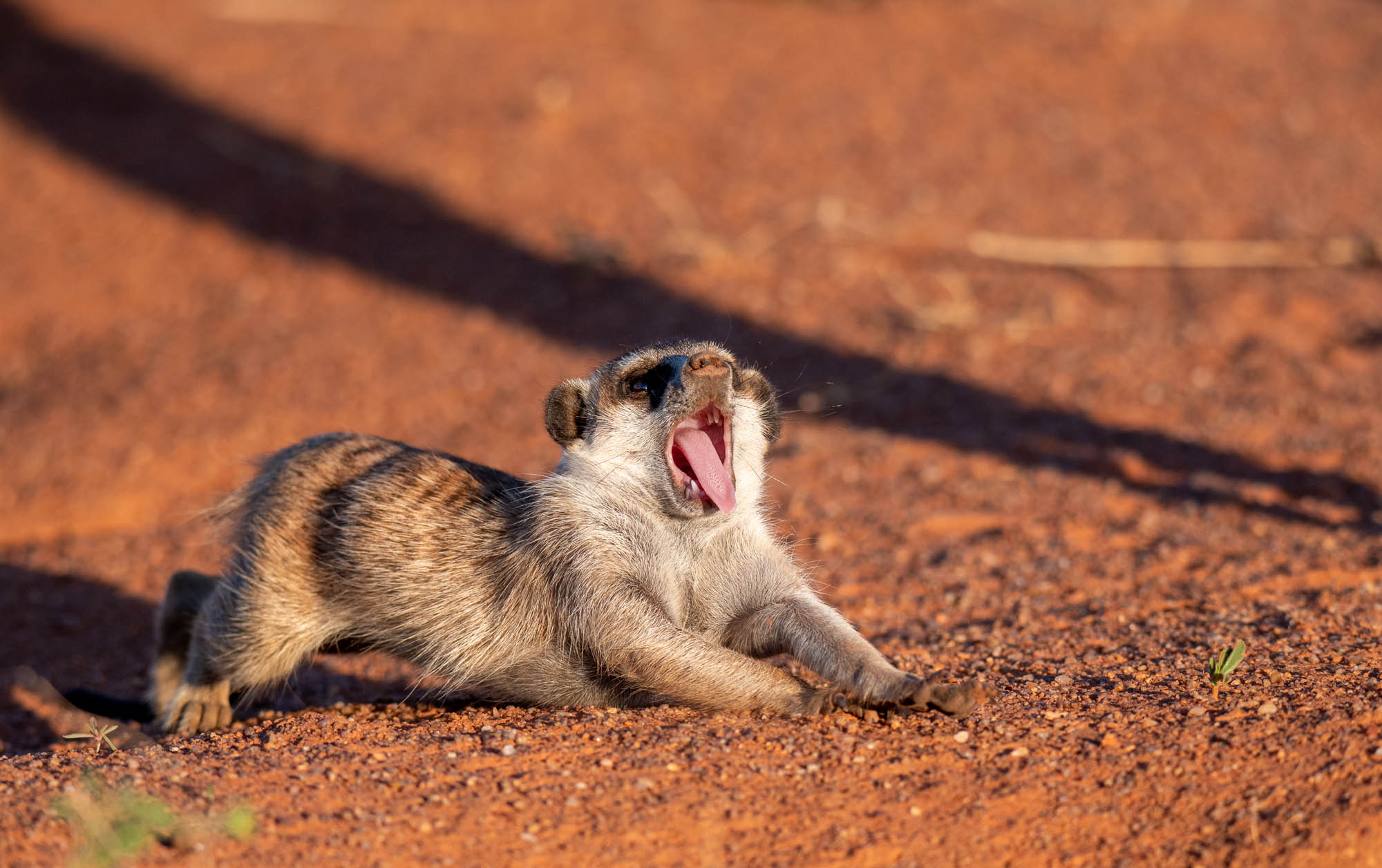 For the first thirty minutes or so the entire group was clustered around the main den site, waking up and stretching their muscles, clearly just happy to be alive for another day.
Increasingly, the meerkats started to interact, several of them grooming some of the youngsters and the babies eventually starting to mock fight and bowl each other over.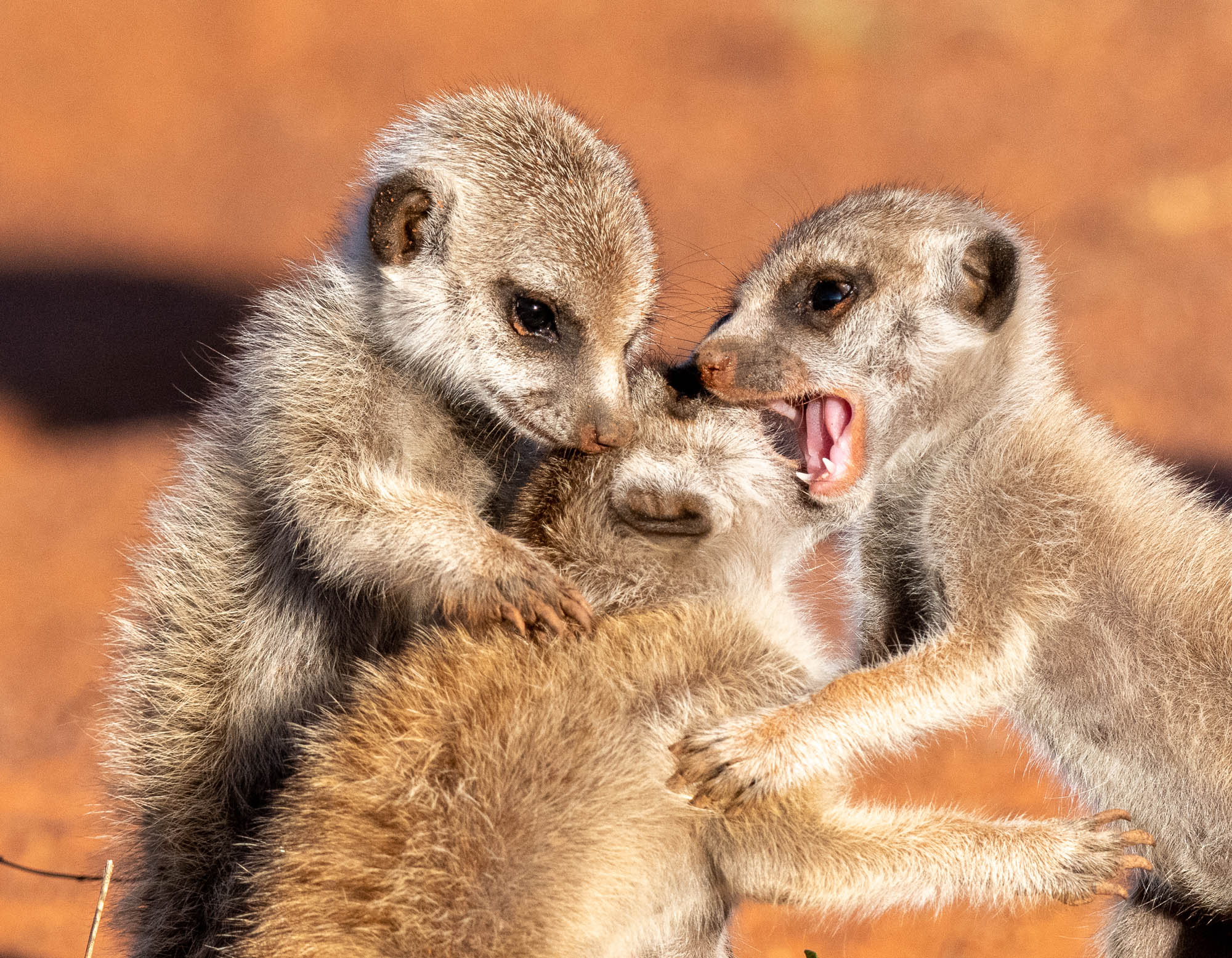 Eventually the meerkats started to drift away from the den and move into the open veld. Darting from one spot to the next, they were off to find some food. With good rain having fallen fairly recently, there was an abundance of insects to be found and devoured. Their joie de vivre was on full display: finally, conditions had taken a turn for the better, after a severe and long-lasting drought.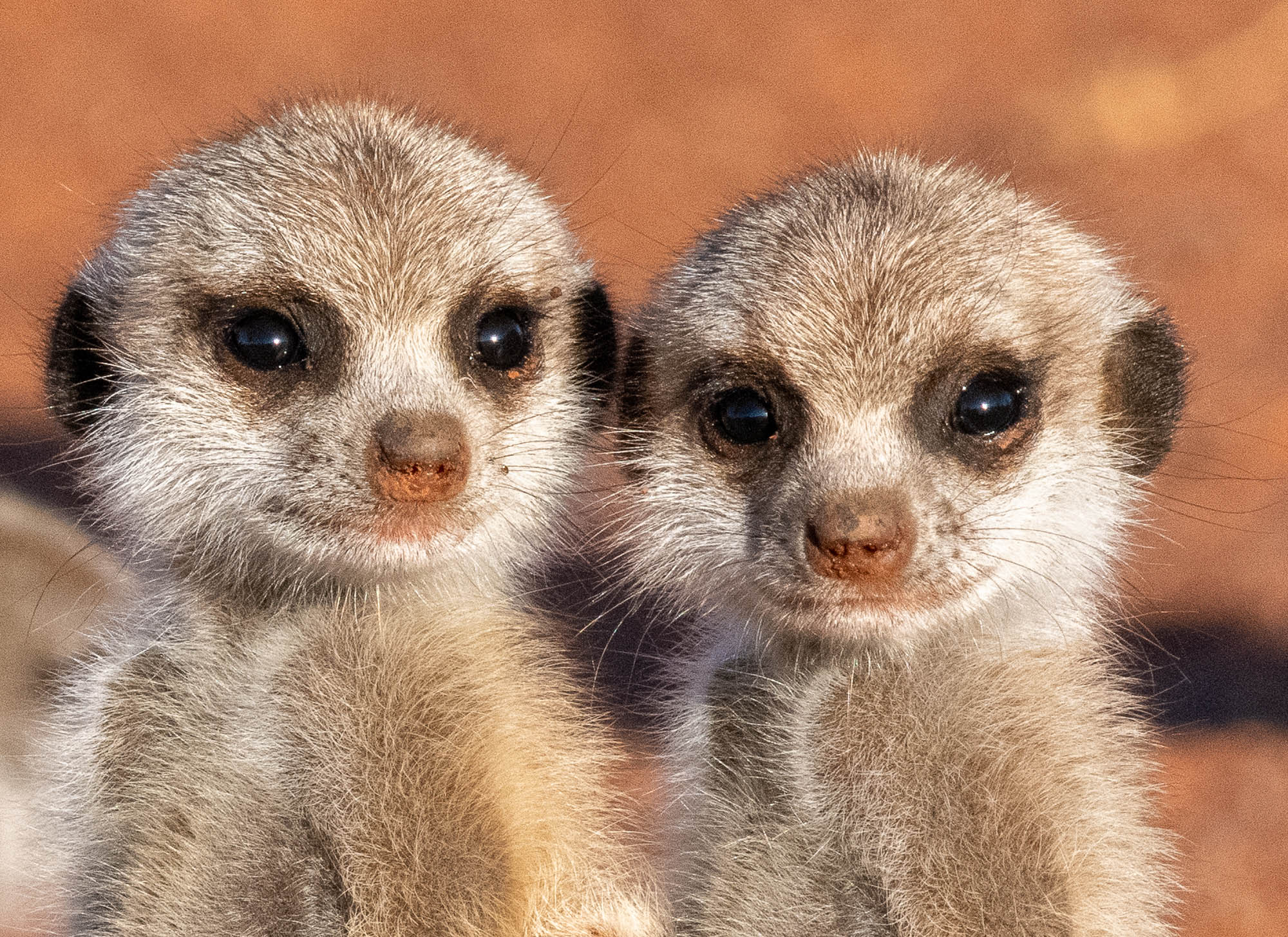 Back at the lodge, we had to make good on a desire we had expressed earlier, which was to go for a run with our guide Barry. It ended up being a 7km run on a sandy path, taking a circular route starting from the camp. Was it hot and heavy-going? Yes. Could I bail out and jump on the vehicle following us? Not under any circumstances, having requested the run myself, to get some exercise.
In the afternoon we drove about one hour southwest towards a more heavily wooded area (with lots of blackthorn acacia trees) where we would stand a chance to see a black rhino.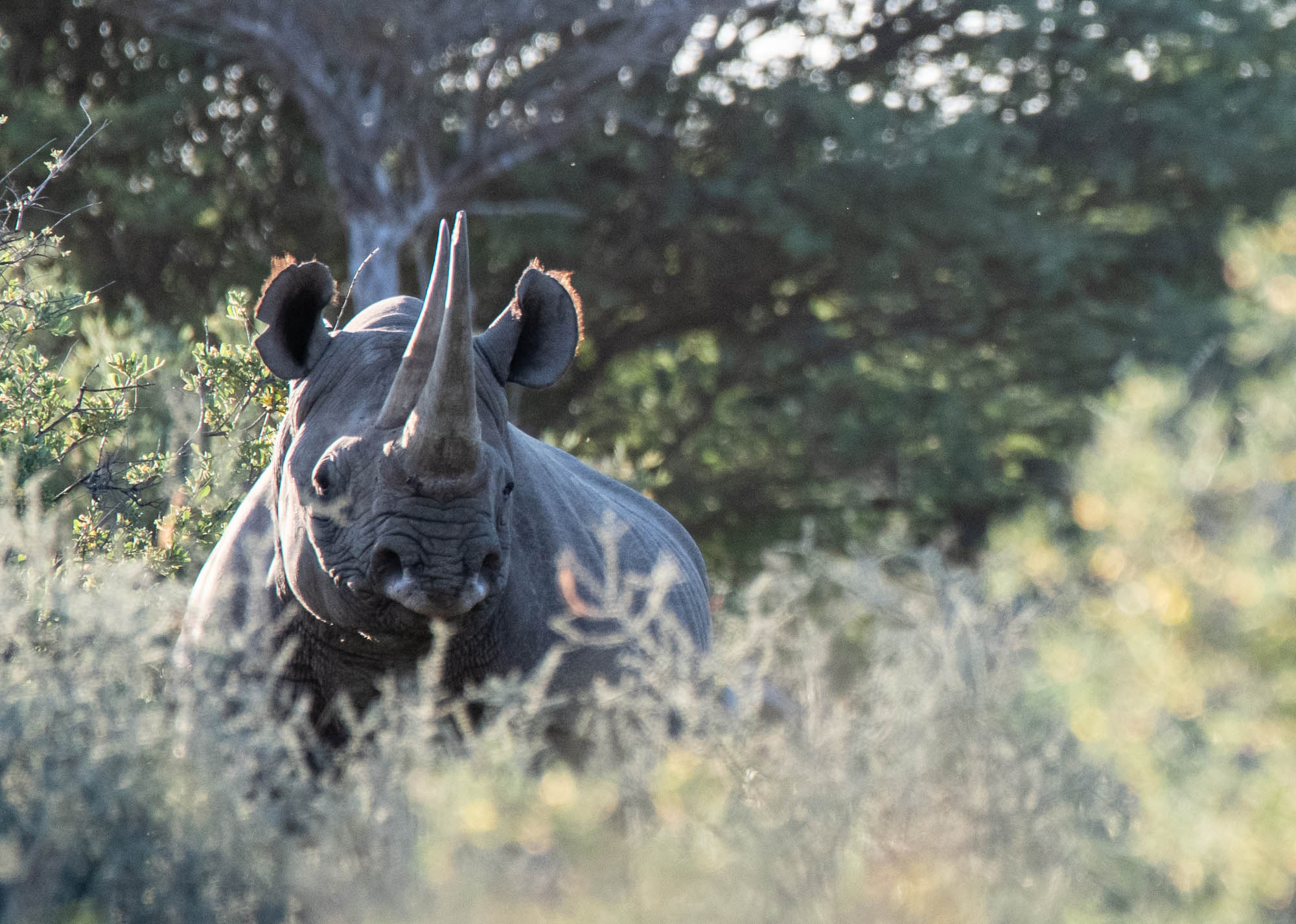 We spent the next couple of hours or so patrolling various tracks around the area but came up empty-handed. No sign of a black rhino. Or any rhino for that matter. We had pretty much resigned ourselves to not seeing these magnificent animals – at least not on this trip to Tswalu – when our capable tracker William spotted some rhino tracks. "These tracks are very fresh," he said.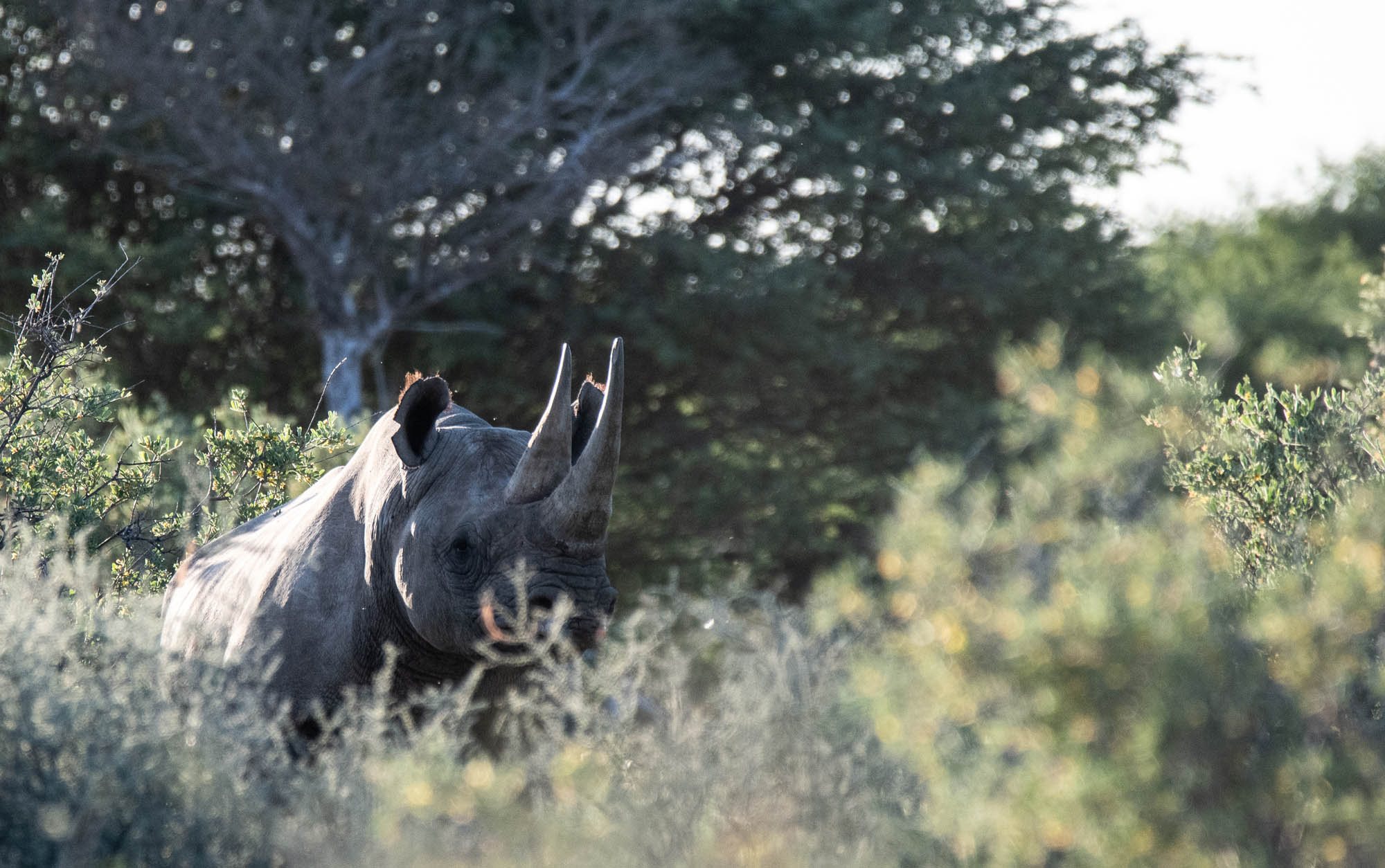 That definitely got my attention and sure enough, just minutes later – bingo – there was a female black rhino with a sub-adult calf staring at us from a somewhat elevated spot. The rhinos were partially obscured and clearly not sure where the potential threat may be coming from. We had a brief opportunity for a few photographs and then the female black rhino and calf moved away, kicking up some Kalahari dust. It was the perfect ending to a magical three days in the Kalahari.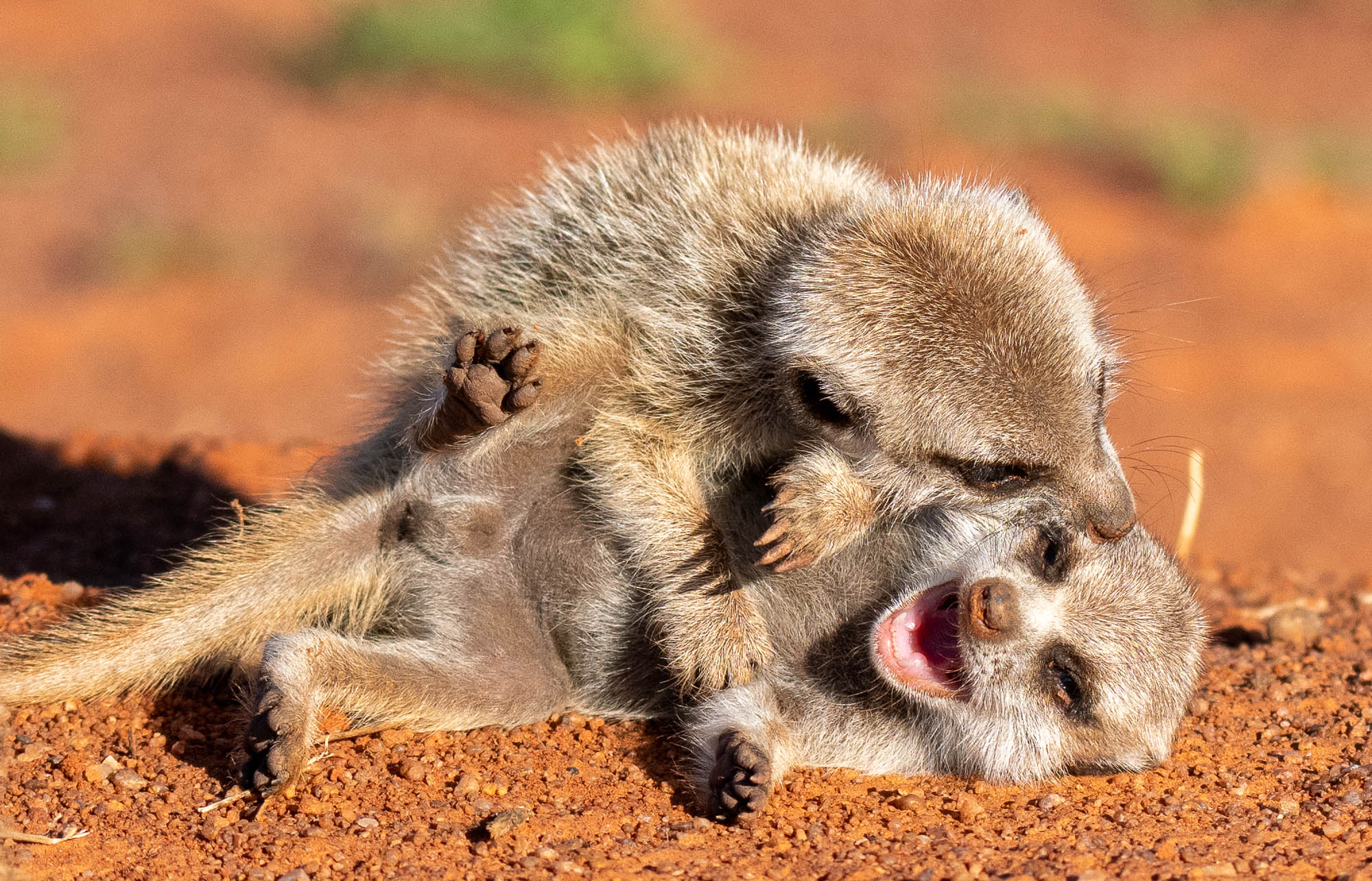 In our blog post next Friday we will look at a few Arusha-area hotels, namely Ngare Sero Lodge, Legendary Lodge and Villa Maua. Any one of these would be a good choice to spend a day or two prior to, or after a safari or climbing Mt. Kilimanjaro.
YOU MIGHT ALSO BE INTERESTED IN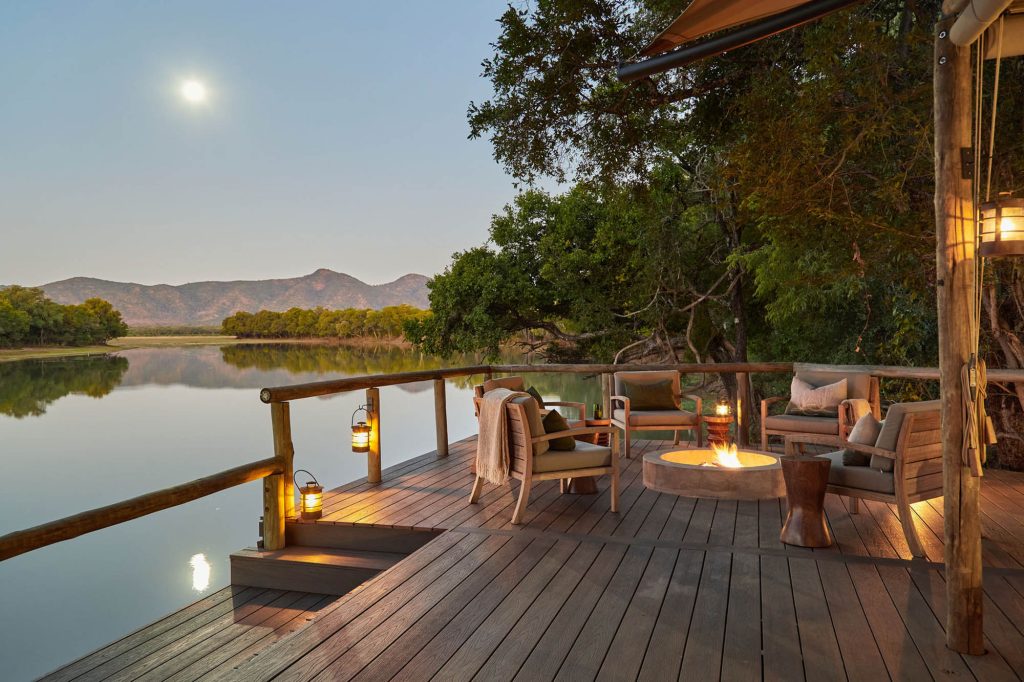 10th Sep 2021
Chindeni and the Bushcamp Company, Zambia
By late July we found ourselves at Chindeni, a small Bushcamp Company property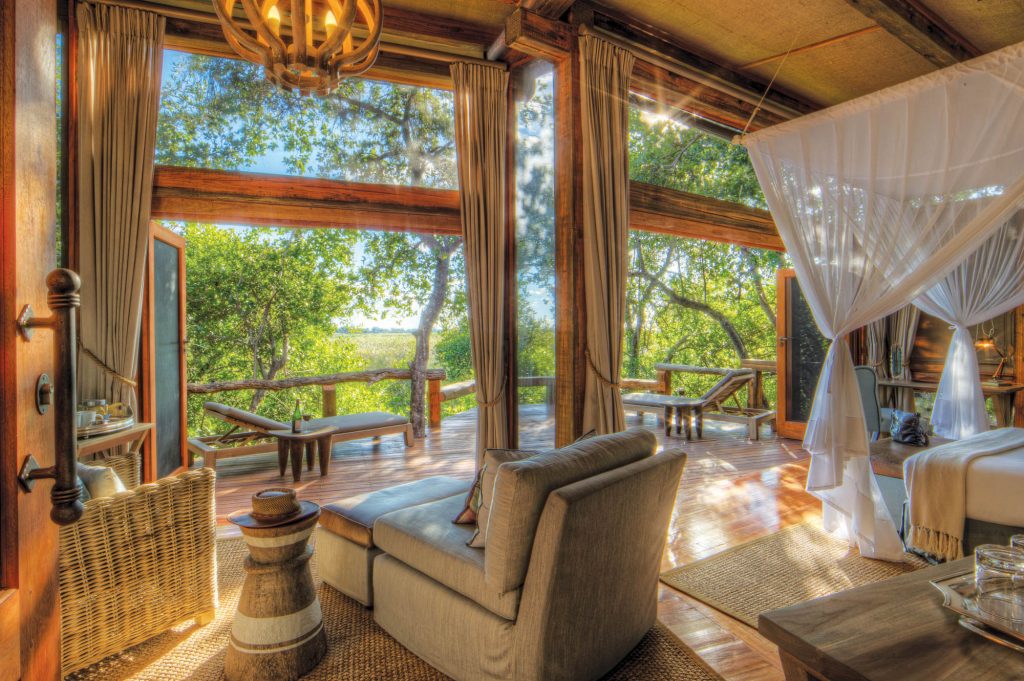 3rd Oct 2022
Camp Okavango, Botswana
Camp Okavango is in the heart of the permanent part of the Delta. In this idyllic setting there are no vehicles, and it is just a short walk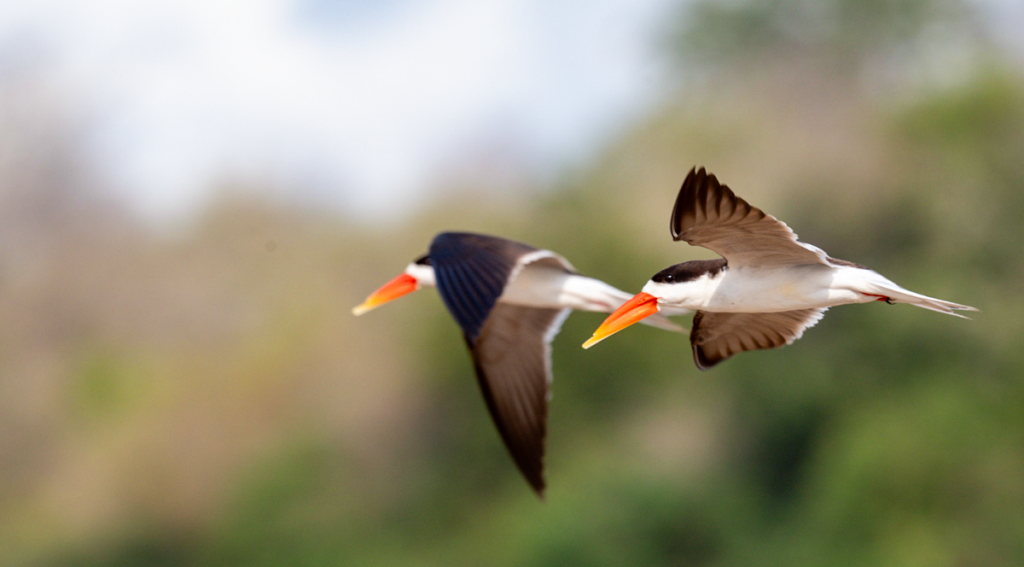 14th Oct 2023
From My Safari Notebook: Wildlife Photography
Birds in flight and wildlife photographers have an uneasy relationship. Things go wrong as often as they go right. Getting focus-lock on a moving subject
SUBSCRIBE TO OUR NEWSLETTER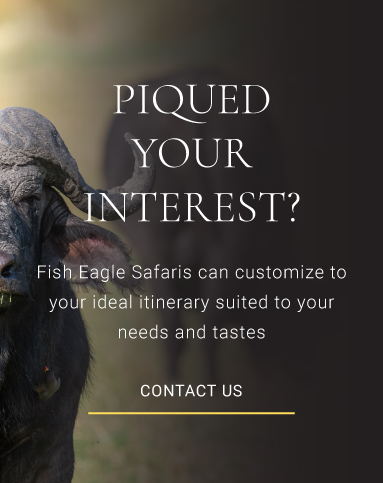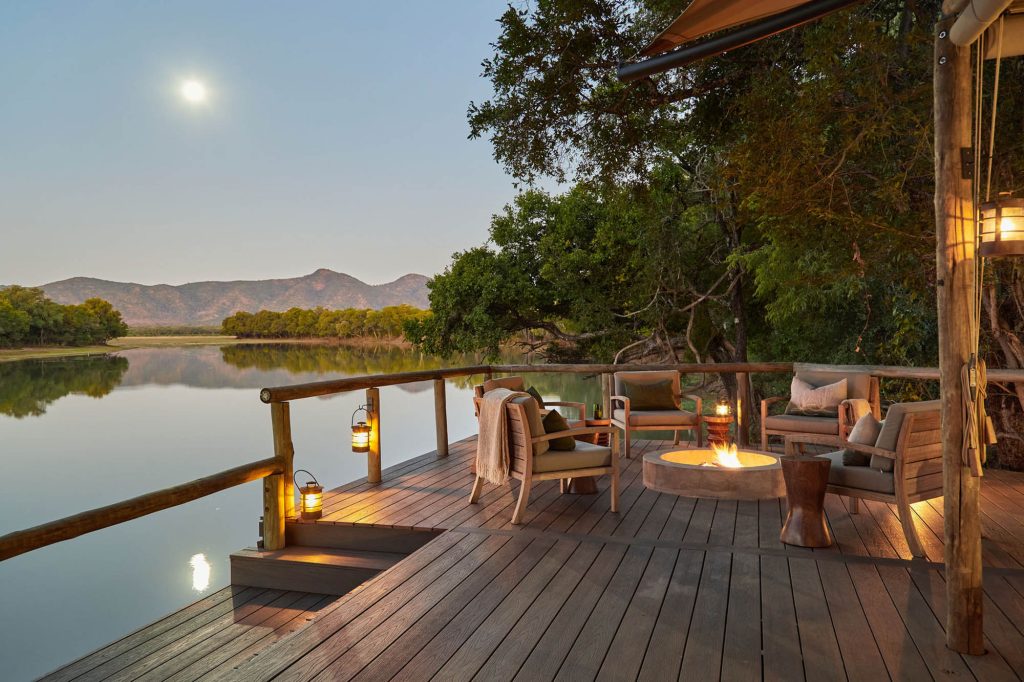 10th Sep 2021
Chindeni and the Bushcamp Company, Zambia
By late July we found ourselves at Chindeni, a small Bushcamp Company property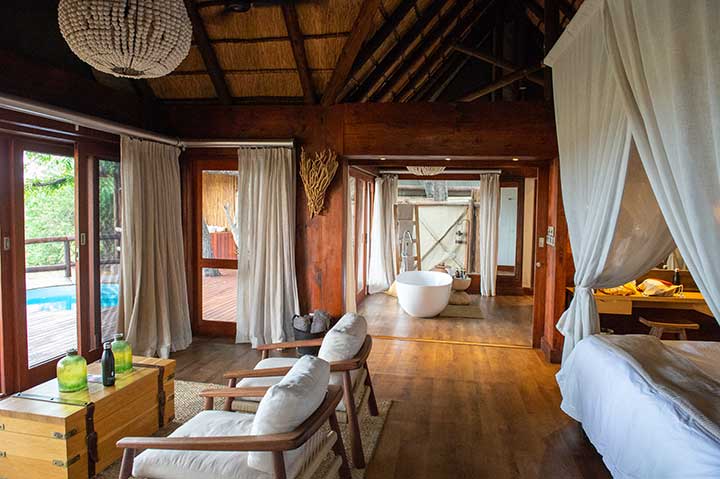 4th Aug 2022
On Safari At Belmond Eagle Island Lodge, Okavango Delta
What is the 'secret sauce' for an unforgettable few days on safari in Botswana? It starts with the animals, of course. The elephants, lions, giraffes, hippos