$cat_name = 'category'; $categories = get_the_terms($post->ID, $cat_name); foreach ($categories as $category) { if ($category->parent) { echo $category->name; } } ?>
Sep 17, 2020
Kruger Park & Sabi Sand Reserve South Africa (Continued)
Share: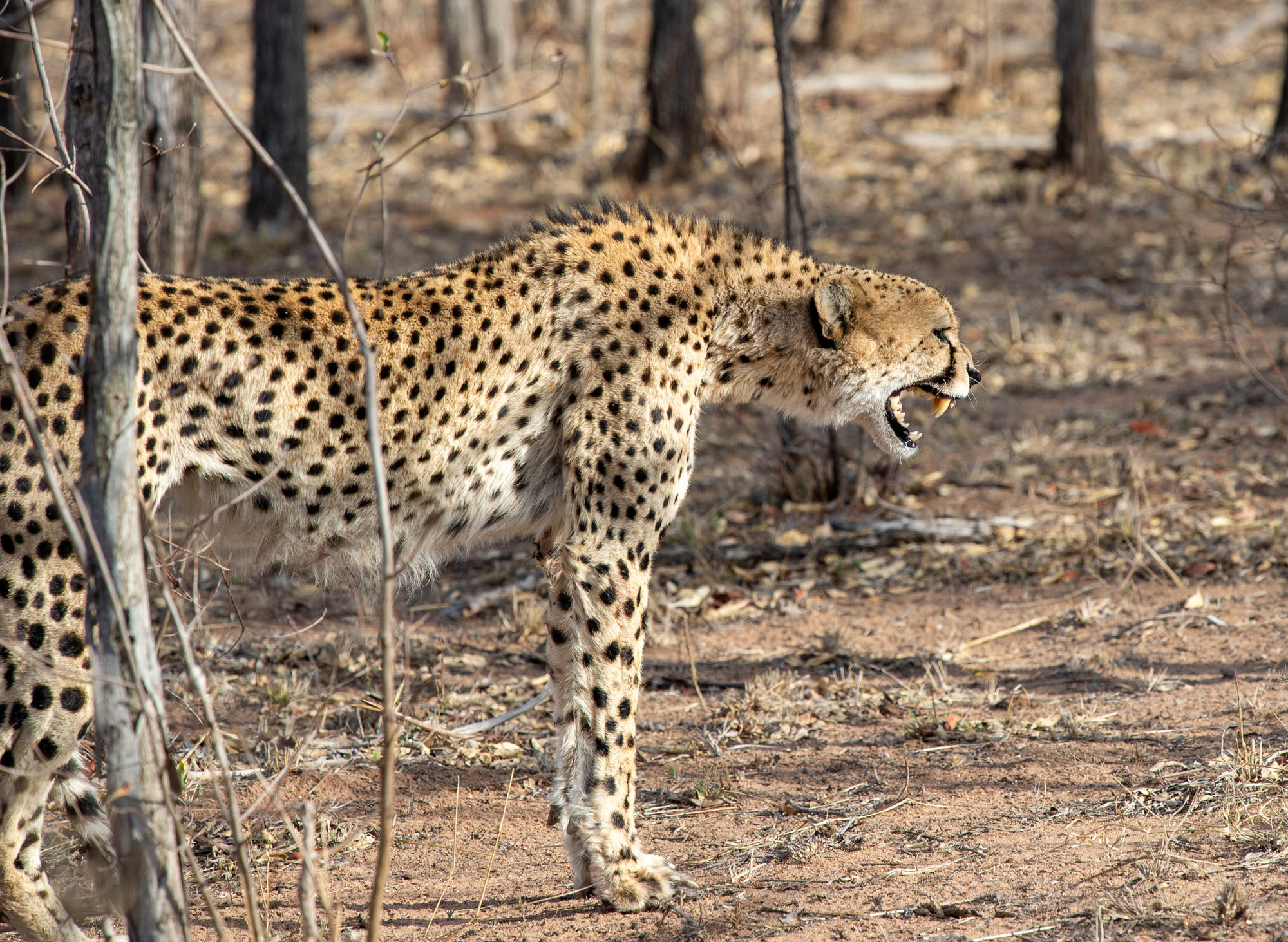 Kruger Park & Sabi Sand Reserve South Africa (Continued)
I wrapped up an extensive educational trip in Kruger Park and in the northern, western and southern sections of the Sabi Sand Reserve, notching up multiple big cat sightings (lions, leopards and cheetahs), some of which rank among my best ever, from a photography perspective. I was also fortunate to find another big pack of African painted dogs one afternoon, on a drive in the western part of the Sabi Sand reserve. The four properties visited during the last week of the trip were Mbali Mbali, Savanna Lodge, Singita Boulders and Chitwa Chitwa.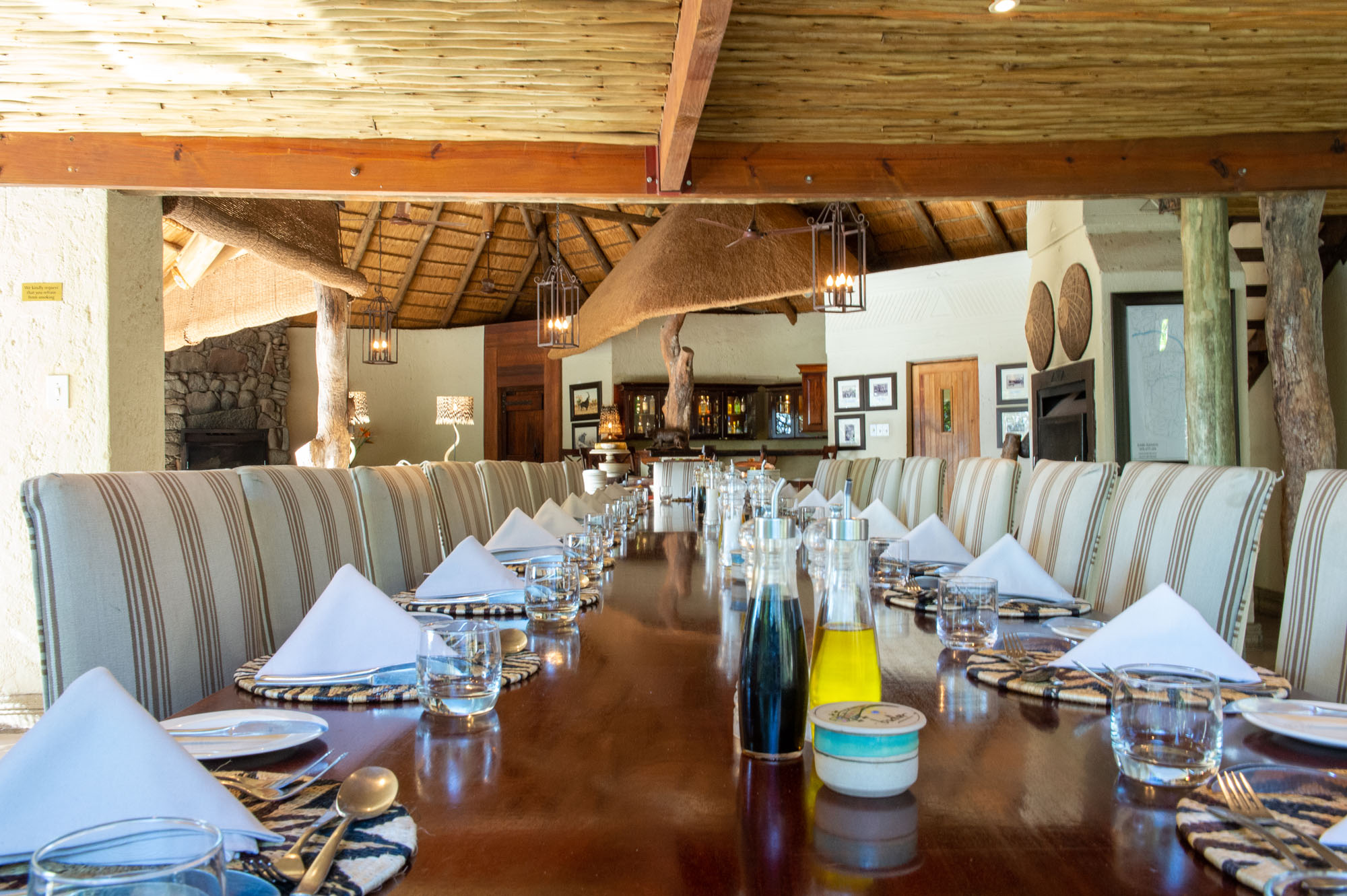 MBALI MBALI LODGE, KRUGER PARK
Continuing where we left off on a recent late September trip, I was up a little bit later than usual on this day, at Hamilton's Camp. After a solid English breakfast I collected my things and was driven to the nearby Mbali Mbali camp which sleeps 24 people in 12 rooms. This thatched property has a large lounge and dining room with a high vaulted ceiling. Mbali Mbali appears to be quite suitable for families and small groups in search of a moderately priced safari experience. Several of the guests were on self-drive safaris which reduce the overall cost even further. I arrived in time for lunch which was a self-service buffet with choices ranging from leg of lamb to chickpea salad, slices of pizza and couscous. None of it was gourmet fare but it was tasty and plentiful.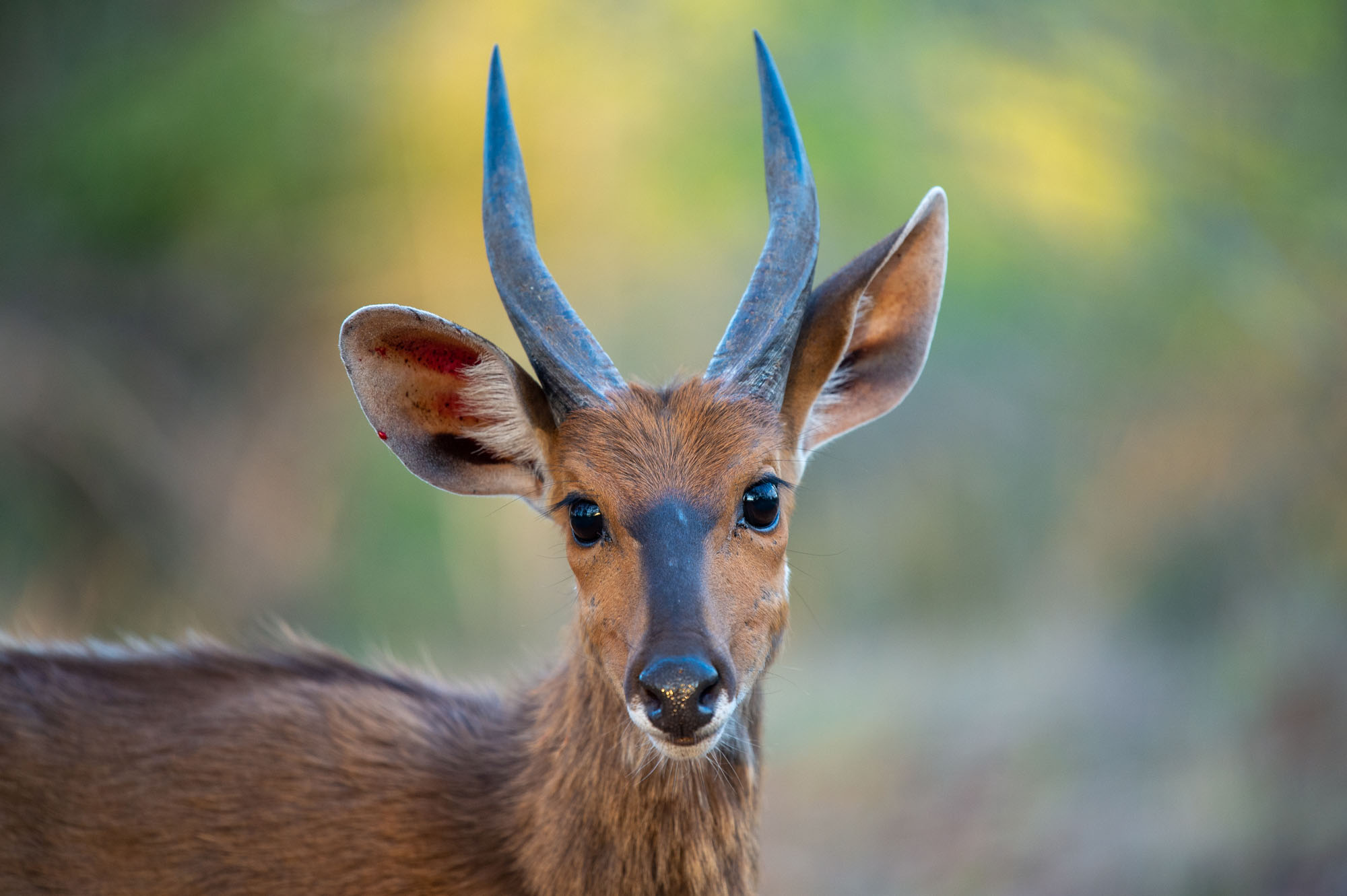 The afternoon and early evening game drive which lasted from about 4 pm until just after 7 pm was predictably quiet. It was simply too windy and unseasonably cold for many of the mammals to be active, and birding was practically impossible under the conditions. Even so, the game drive was not without its highlights. First off, we went in pursuit of a few sable antelope which had been spotted nearby. It took a while but we eventually located the small herd of about six or so sable antelope moving steadily from our right to our left in fairly thick woodland. I never could get a decent capture of one of the magnificent males which was too bad. Nonetheless seeing and following them for the next 20 minutes or so was quite exciting. In South Africa sable antelope are particularly rare and very seldomly seen.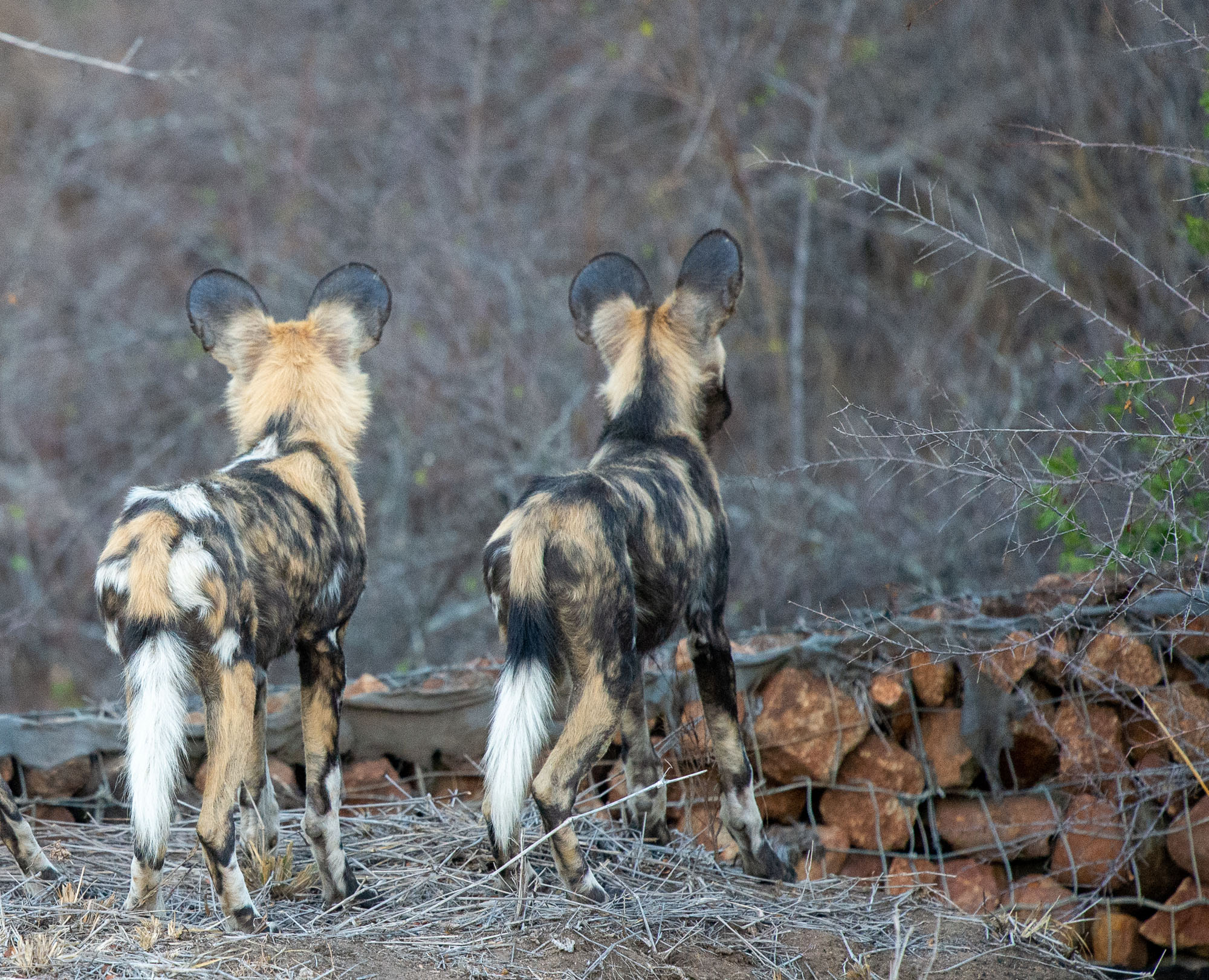 Our last significant sighting of the day was a seemingly abandoned buffalo carcass, being fed on by five or so whitebacked vultures. We looked around for predators, expecting at least some hyenas to be present, but there were none. This was true for only a few minutes though because three hyenas did eventually show up, sniffed around and loped off into the bush again soon after.
Then it was back to the lodge for a plated three-course dinner which was served at 7:30 pm. It was quite good, inclusive of a chicken salad starter, impala fillet for the main course, and malva pudding to end. The highlight of the day was definitely discovering the high-speed broadband at Mbali Mbali. What a pleasure to be able to check email without being totally frustrated by glacially slow data transfer speeds like those at practically all the other camps to this point.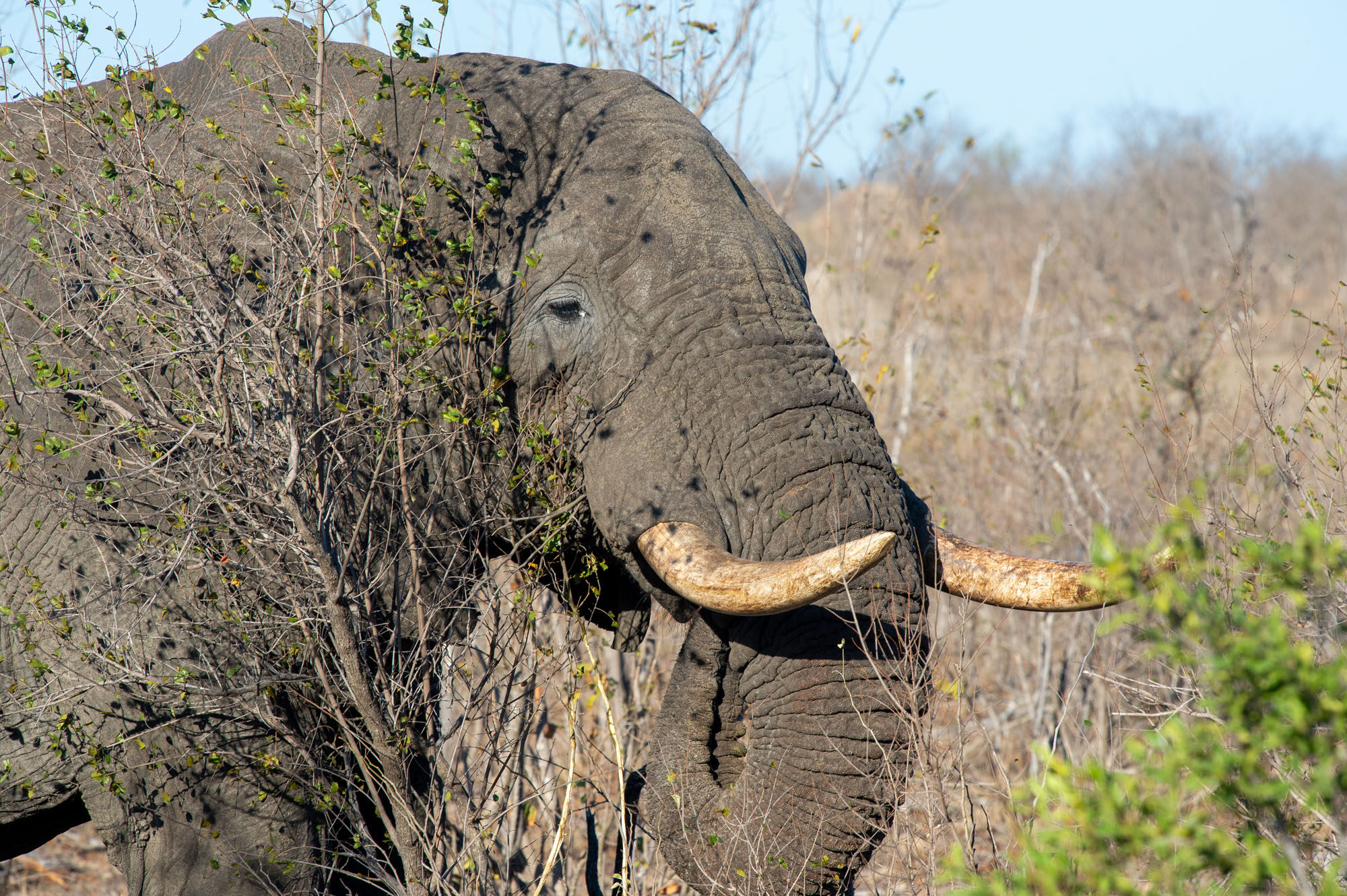 SAVANNA LODGE, SABI SAND RESERVE
After catching up on some work and taking a few bird and small antelope photos around the grounds of Mbali Mbali, I did a site inspection of nearby Hoyo Hoyo. It is a quaint, small camp with six rooms in a traditional African or Tonga style. The lodge had been recently updated with an enlarged deck and extra seating/dining options. It is known for reliably good game-viewing – we saw quite a few elephants close to camp – and is a popular, moderately priced accommodation option.
From inside Kruger Park, it took about three hours by road to get back to the western part of the Sabi Sand Reserve, where my capable and friendly driver from Sable Tours dropped me off at Savanna Lodge. My first impression of Savanna Lodge was mixed due to the proximity of a village, close to the western edge of the Sabi Sand reserve. As I was to see and experience during my stay there, it was not an issue. In fact if visitors want to, they can be taken on a village visit to meet and interact with some of the local people. Savanna has great rooms and amenities. I happily took them up on an offer of 'emergency' laundry service and the few items I handed over were back in my room, washed, dried and neatly folded, before dinner. Speaking of which, the meals at Savanna were terrific, served family style. Lots of choices, an abundance of fresh salads and produce, and a convivial atmosphere.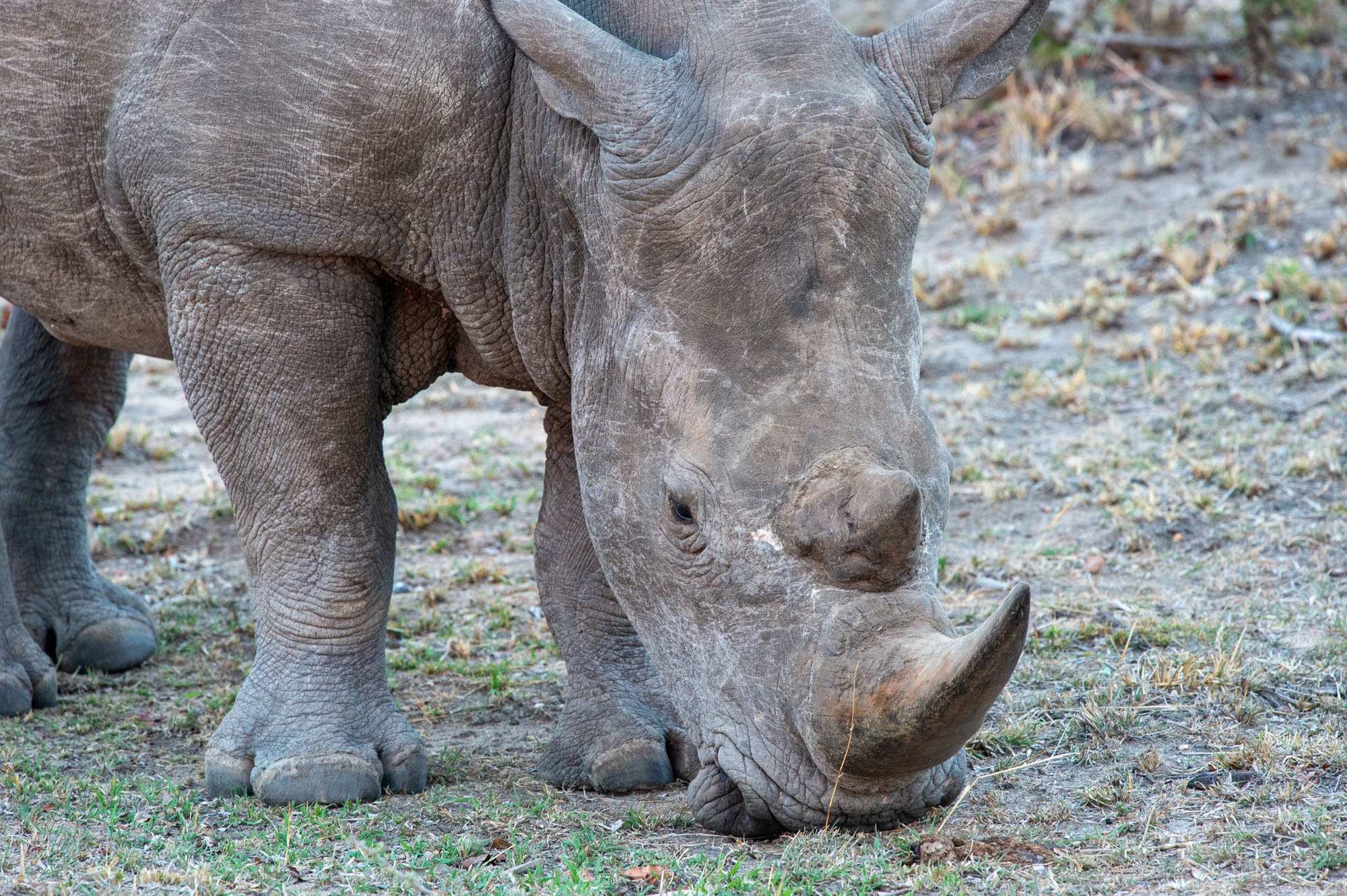 That afternoon's game drive started on a high note with close-up views of several white rhinos and quickly reached 'fever pitch' with the sighting of a pack of about 20 African painted dogs. We followed and observed them for the better part of an hour, with young ones running around all over the place. For a moment there it looked like they might try to take on a zebra but it was not to be. The reaction of one of the zebras was pretty interesting though!
The following morning's game drive with camp manager Paddy was simply brilliant. It started with a singularly good cheetah sighting with a male cheetah jumping into a tree and just about posing for us – so close to the vehicle that I had to switch to a 24-70mm zoom lens. There was a nice dark blue sky background, so for once no burn out issues in what might easily have been another backlit conundrum. Shortly afterward, the male cheetah – by now down from the tree – got into an altercation with a hyena. This time, I missed the shot, not having enough time to change out the telephoto lens. Note to self: always have a second camera handy for this type of situation. Even an iPhone would have done the job admirably. From there, we had another look at the painted dog pack – by then mostly sleeping. The day wasn't over yet, though. It ended on another highlight, being a great sighting of a female leopard close to Dulini Camp, posing for us on top of a mound of dirt. If I hadn't gotten a good photograph of that obliging leopard, I probably would have dumped my photo gear right there and then…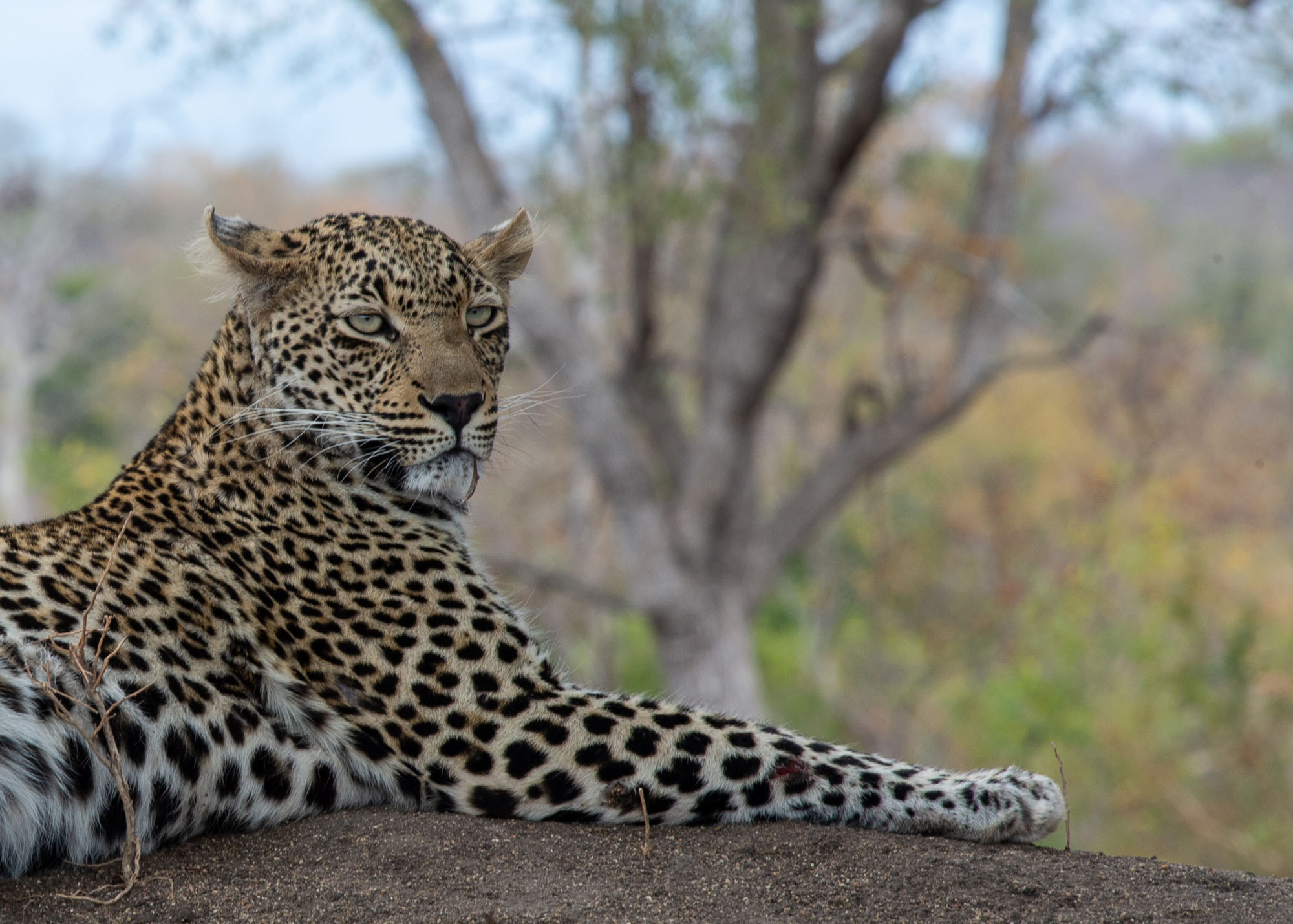 SINGITA BOULDERS CAMP
By 11 am I was on the road again, this time fortunately just a short drive from Savanna to Singita Boulders. I was shown around by Nicole who was friendly and informative and witty – in fact one of the best front of house people I've encountered in a long while. Unquestionably, Singita stands at the pinnacle of the photographic safari experience in Africa. It's all on display at Singita Boulders: exceptional quality architecture and a luxury safari vibe, fine dining from morning until night (there always seemed to be something else delicious to eat) and impeccable service. Pretty much the ultimate safari experience – admittedly at a price.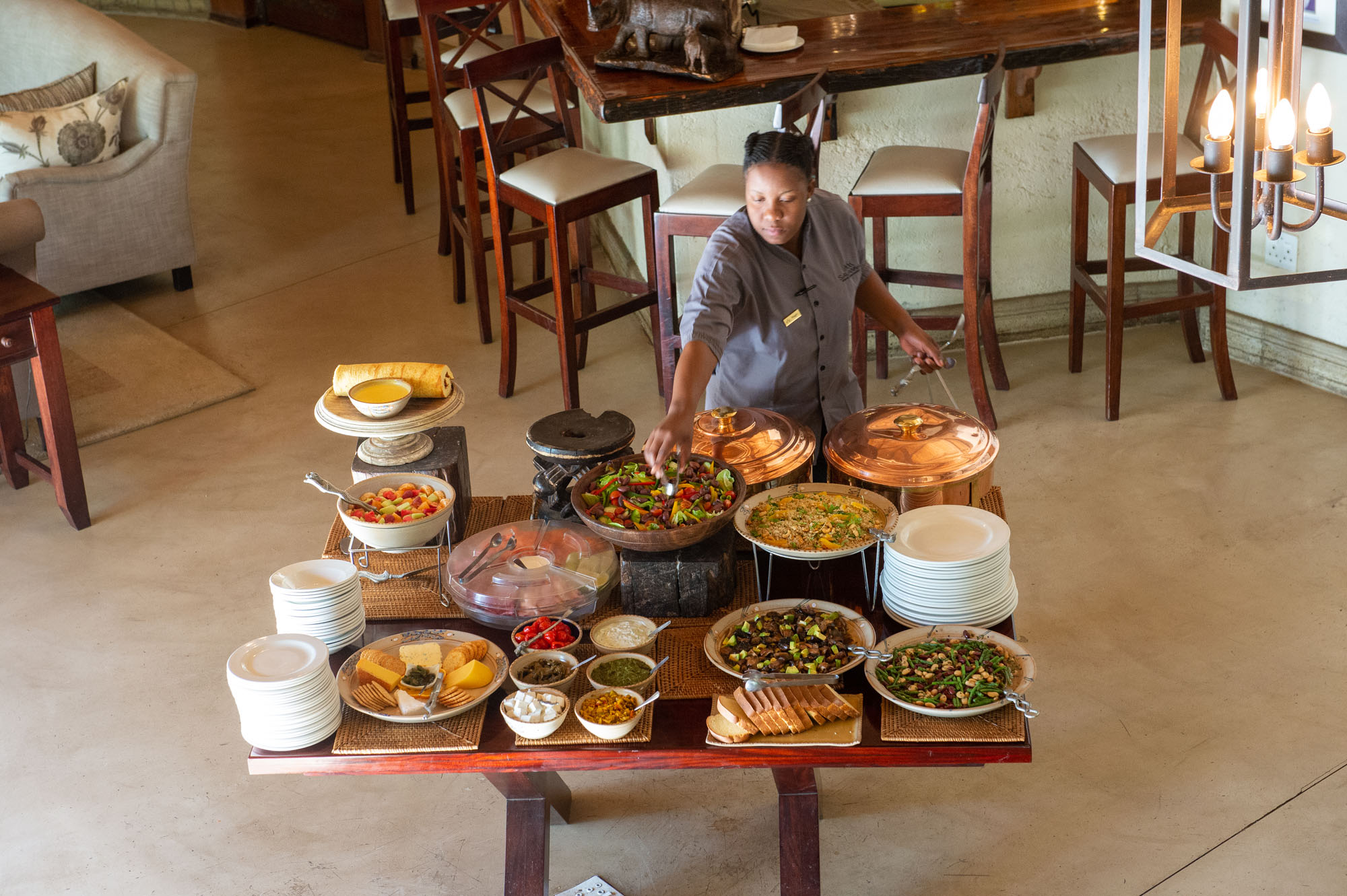 My wine-tasting experience at Singita underscored the level of sophistication of the operation. For this experience, I was driven a few minutes across to Singita Ebony, the other Singita Sabi Sands property. The young sommelier did a wonderful job introducing a few of us to some fine South African wines including a particularly nice Pinotage blend. One of the guests present was not overly impressed with the selection of wine tasting options and almost jokingly said, "Where is the Rust en Vrede Estate?" Singita being Singita, the sommelier disappeared into a doorway and re-appeared minutes later, brandishing a bottle of Rust en Vrede Estate. Everyone was blown away by the depth and complexity of this Bordeaux style blend. Incidentally, Rust en Vrede was chosen by President Nelson Mandela to be served at the Nobel Peace Prize dinner. Rust en Vrede is produced by winemaker Jean Englebrecht in the Stellenbosch area.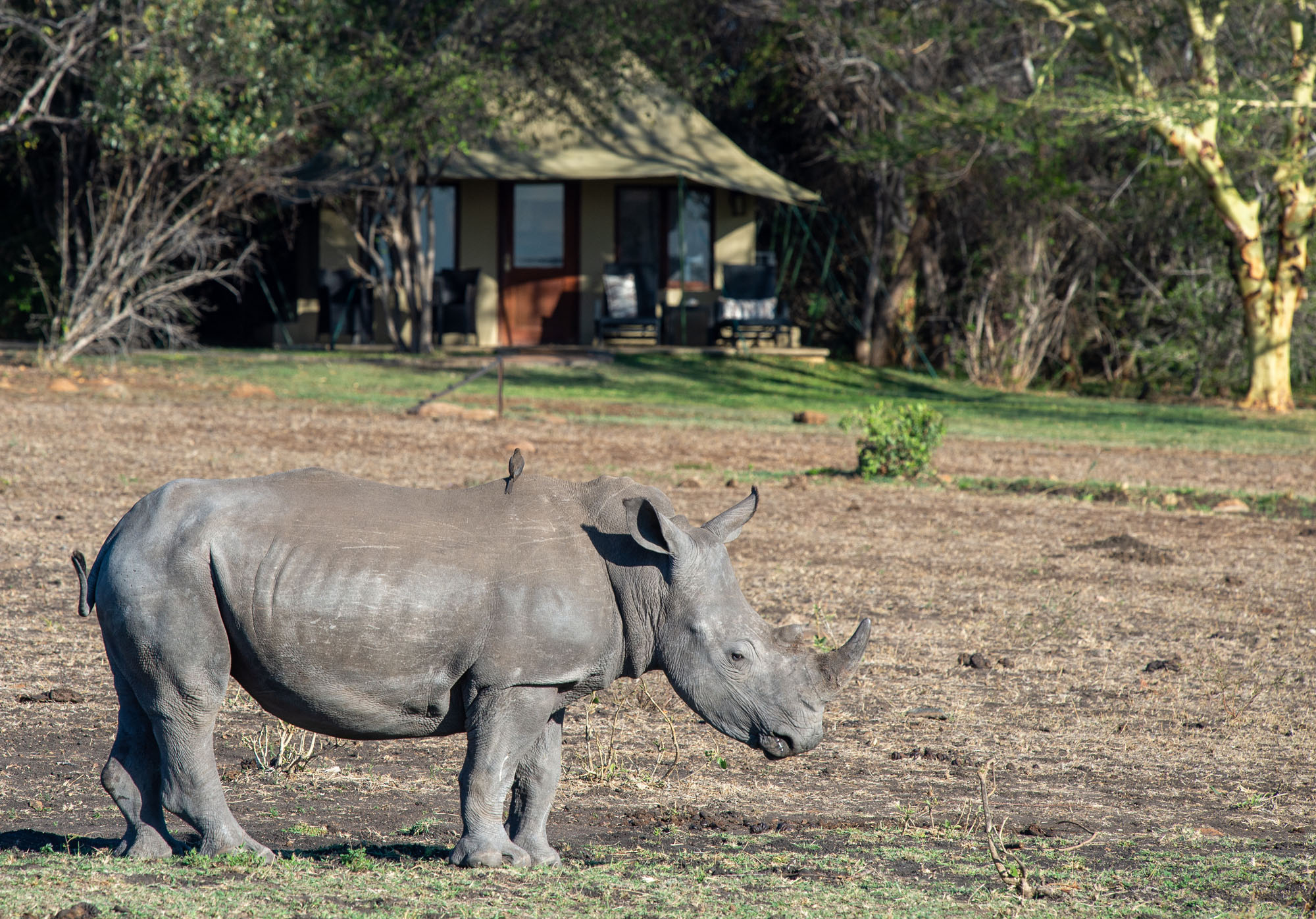 Our game viewing outings from Singita Boulders were on the quiet side, compared with what I had experienced over the previous few days. Even so we (I shared a vehicle with a family from Sweden) saw more Cape buffalo in the area close to the lodge than anywhere else in the Sabi Sands. We also had some excellent rhino sightings in addition to the usual plains game. Guests who spend several days – we would recommend a minimum of three nights – in the Sabi Sands would of course have multiple opportunities to see all of the 'Big Five' species and much more. My Singita guide was a stand-out: fun to be with, knowledgeable and able to impart information in a credible manner without lecturing or sounding forced. Clearly in love with her job in the hospitality and wildlife conservation field. All of the other guests on the vehicle remarked on that.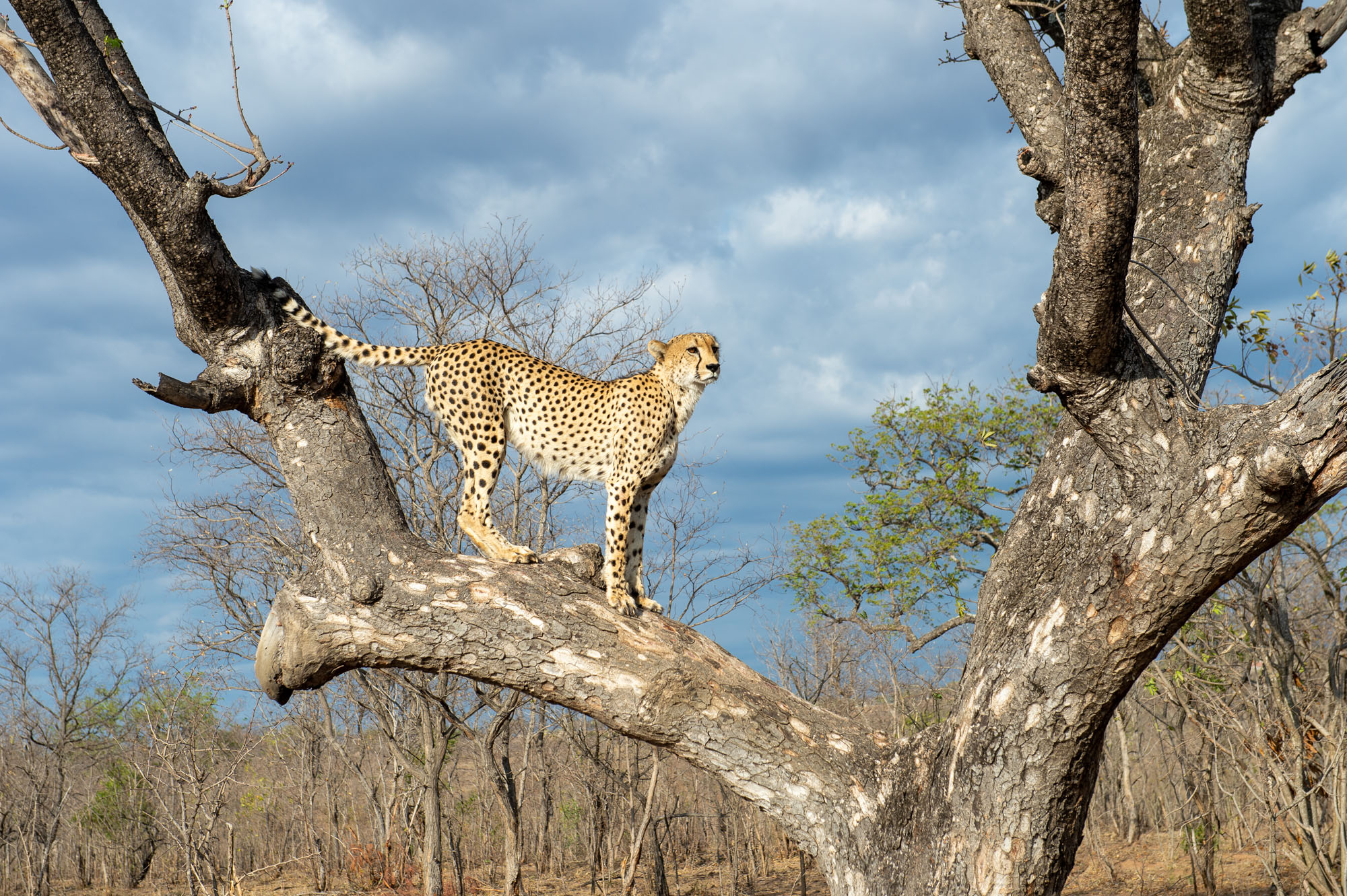 CHITWA CHITWA CAMP
By 11 am the following morning I was on my way to Chitwa Chitwa. This would be the last overnight stop on my lengthy trip. Fortunately, it did not disappoint. The room and lounge layout and design were stylish and creative, without being extravagant. Chitwa Chitwa has massive rooms with air conditioning, indoor bath and shower, and an outdoor shower. It is squarely in the deluxe category, on every level. I liked the wide and gently sloping pathways and the entertaining yet thorough arrival briefing. A rambling, overly long or unnecessarily pedantic camp introduction can be off-putting, but this one was spot-on. Brief, to-the-point and light-hearted, yet touching on all the important safety stuff.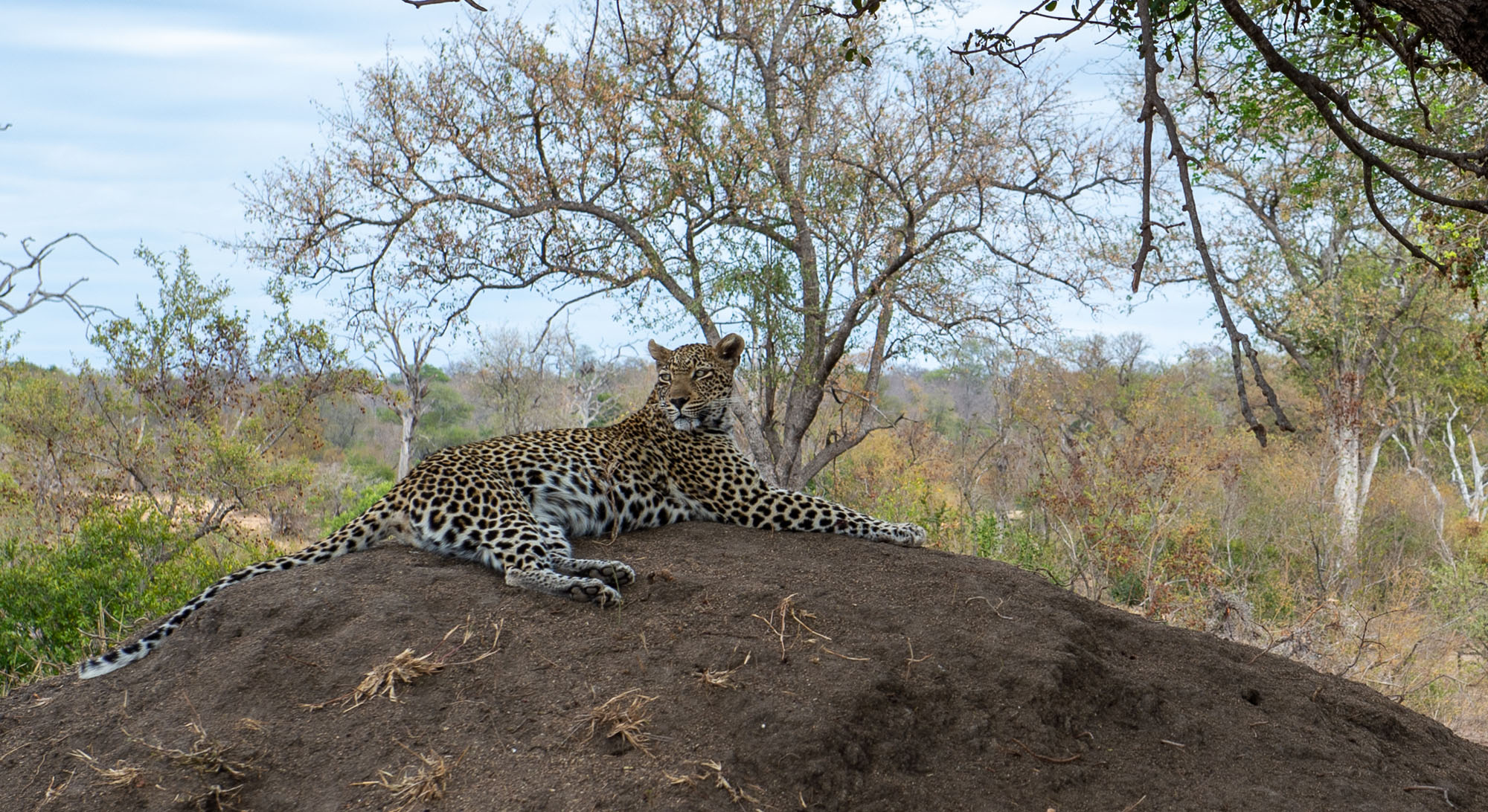 The game drive that afternoon started off on a rather shaky note, with more backlit photos of a leopard against a bright sky background. My guide displayed considerable patience and guiding acumen and somewhat to my surprise (I should have known better), the afternoon ended on a high note when we spent the last hour observing and photographing a couple of baby leopards, in the fading light. They had been secreted by their mother while she was away hunting, but their curiosity overcame their fear and they started to show themselves – barely – peeking out at us from the undergrowth. A magical experience which I will never forget.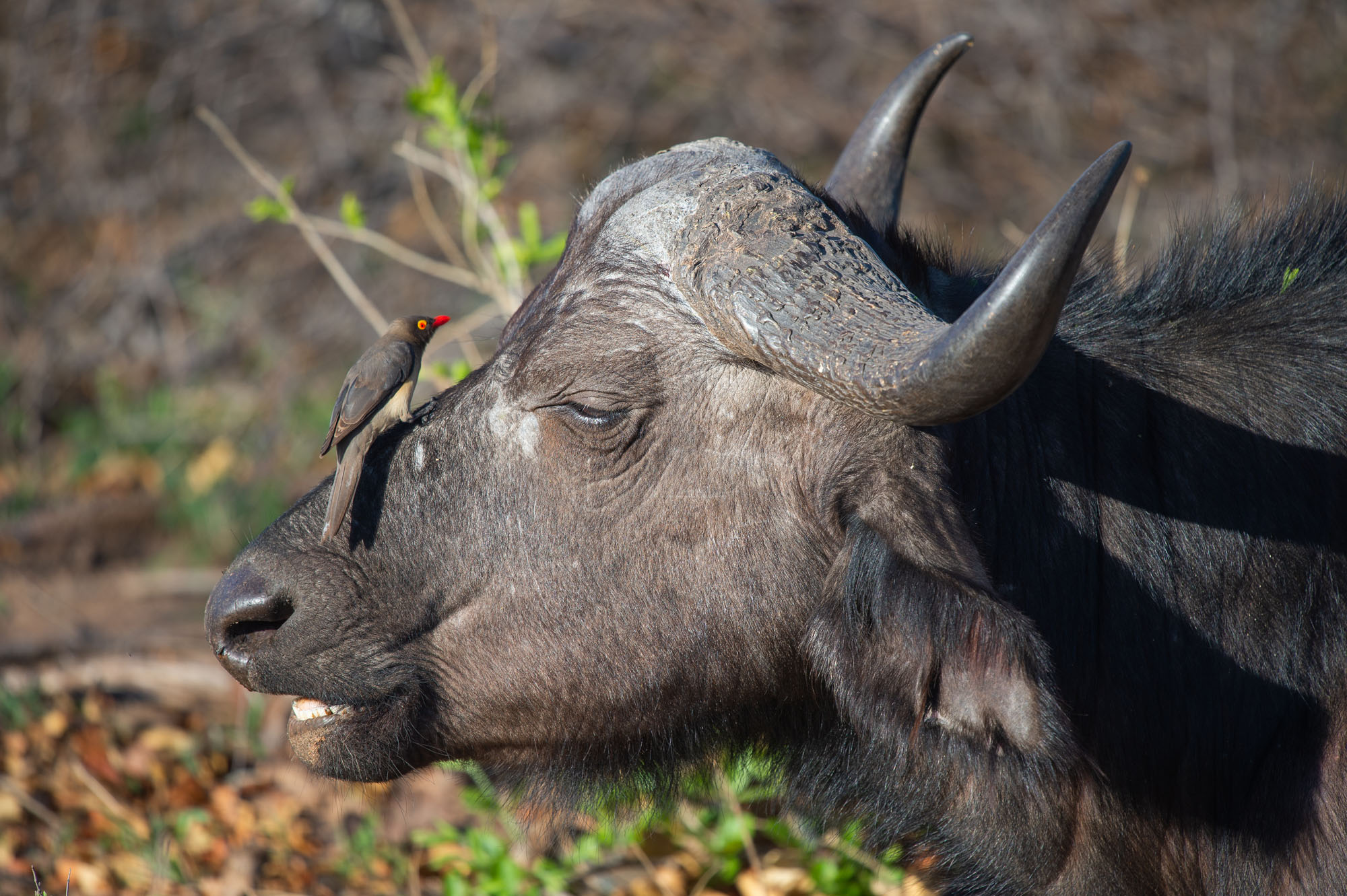 On my last game drive of the trip, I was up at 5 a.m, ready to go. If there's one requirement for a job in the photographic safari business, it is to embrace the routine of getting out of bed super early – often in the dark and when it is cold – day after day. It turned out to be a nice sunny morning, a bit breezy and colder than what one may expect for the South African bushveld in early October. It was yet another productive game drive and perhaps not unsurprisingly, we saw more big cats. I had to stop myself from getting blasé about cat sightings. They are just too rare and too special for anyone to be indifferent about seeing them. Initially, things were quiet but then picked up with a great buffalo sighting. We spent some quality time with a herd of about 50 or 60 Cape buffalo, getting photos of them from a variety of angles in very nice if somewhat bright morning light. And then things got really interesting when the guide spotted a female leopard and her sub adult cub walking through the open woodland, eventually jumping into a tree very close to us. Again, I was caught with too much lens: the fixed 300 mm lens on my D4 was not ideal for the close up action which followed. This is the type of situation where one should ideally have two cameras on hand: one with a shorter zoom lens such as a 70-200 mm. Fortunately the advent of lighter and smaller mirrorless cameras is making this less of an issue than it had been up to now, because of weight restrictions.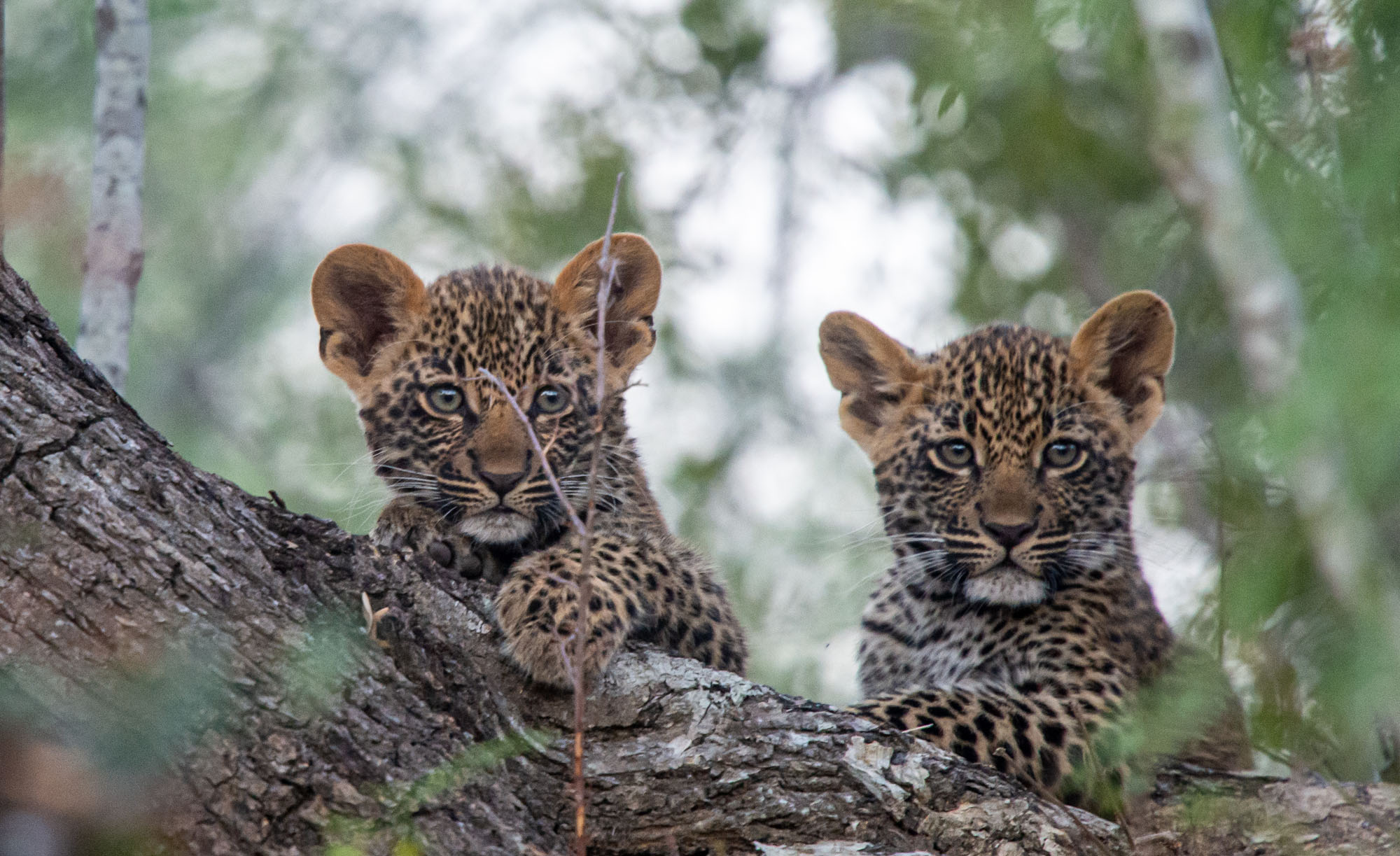 My brief stay at Chitwa Chitwa turned out to be one of the highlights of the entire trip. It was friendly, everyone seemed to enjoy working there and every facet of the experience was excellent. The food was a highlight: the dinner starter – a grilled prawn (shrimp) salad – was one of the best I had had in many years. The perfectly cooked lamb loin chops were just as praise-worthy, and ditto for the malva pudding dessert, simply divine.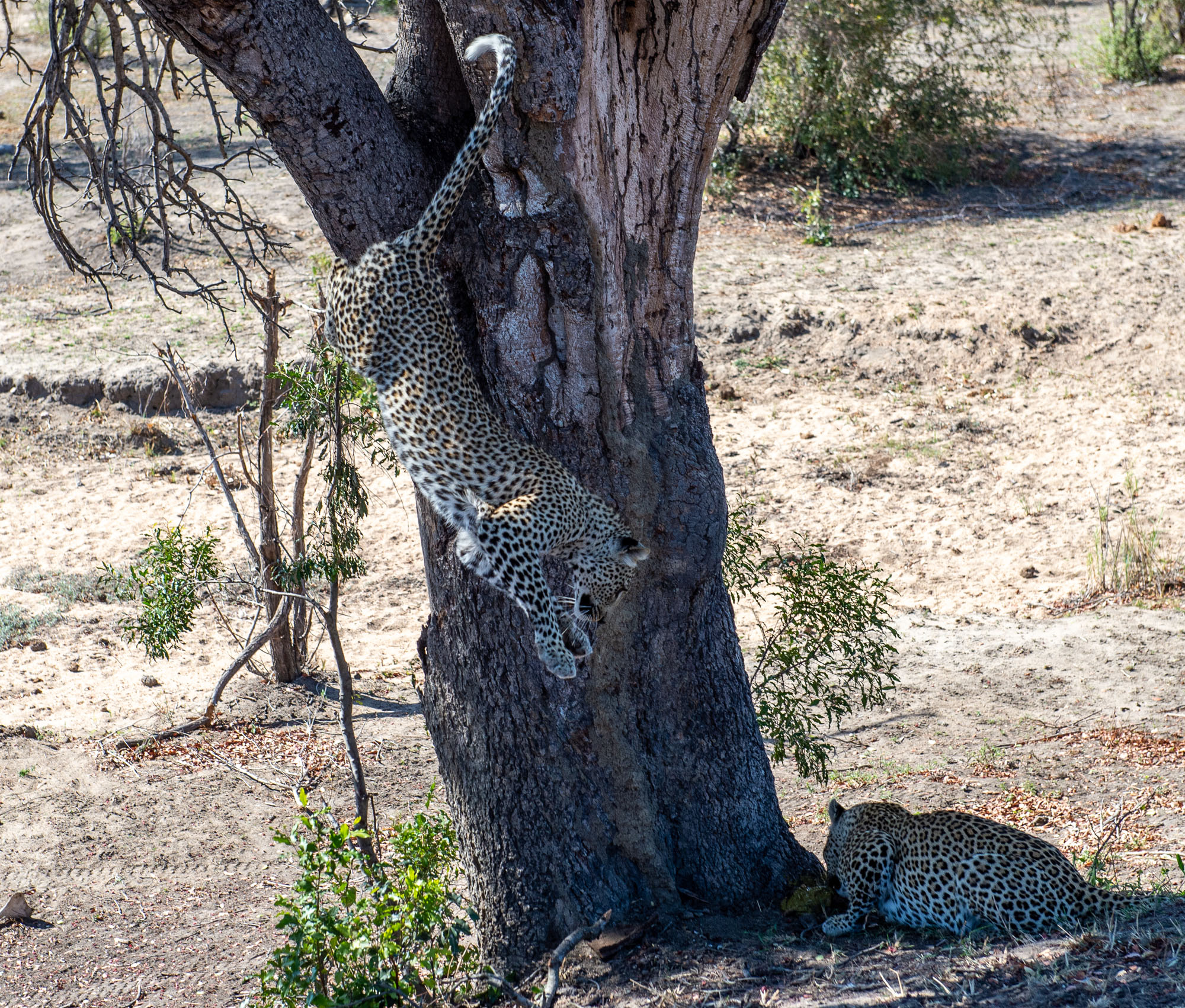 At the time of my visit, a serious drought was affecting much of the greater Kruger Park area. One of the worst droughts in many years, in fact. It had a serious impact on grazing species such as hippos and buffaloes, many of which died or moved out of the area, either because of a lack of food or as a result of being pursued by lions. There were no issues with the overall quality of the game viewing, in fact it was stellar. Clearly, the predators were having a field day. In 40-plus years of game-viewing, I had simply never seen and photographed such an abundance of big cats and other predators, in one extended trip. Not soon to be repeated either.
In next week's blog we look at the first of a couple of walking safari options, this one being the WalkMashatu trail in the Tuli block of Botswana.
YOU MIGHT ALSO BE INTERESTED IN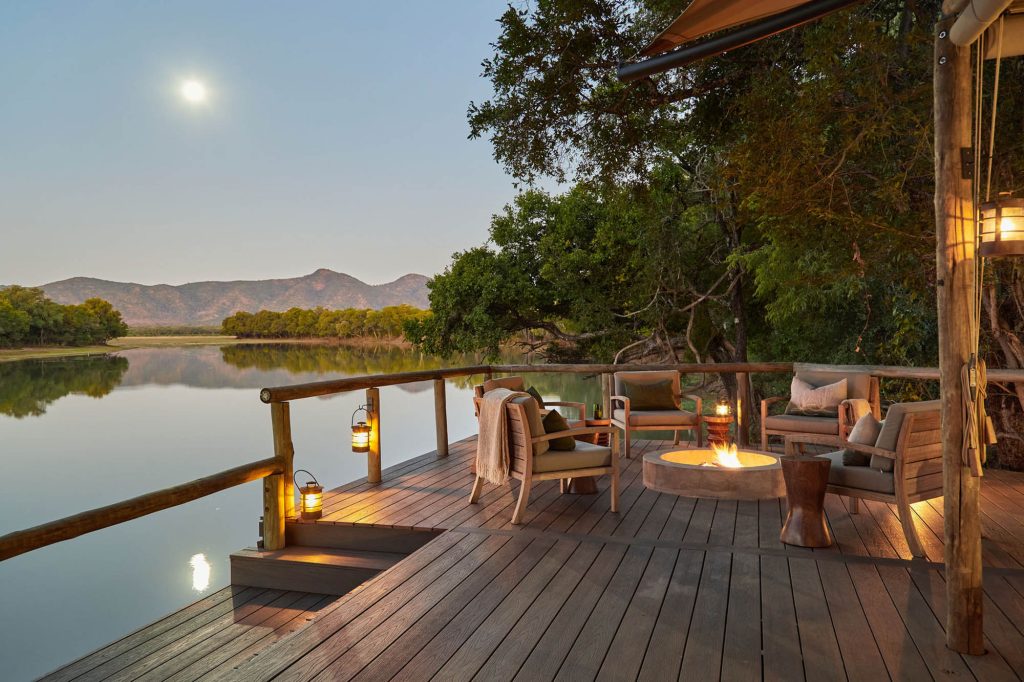 10th Sep 2021
Chindeni and the Bushcamp Company, Zambia
By late July we found ourselves at Chindeni, a small Bushcamp Company property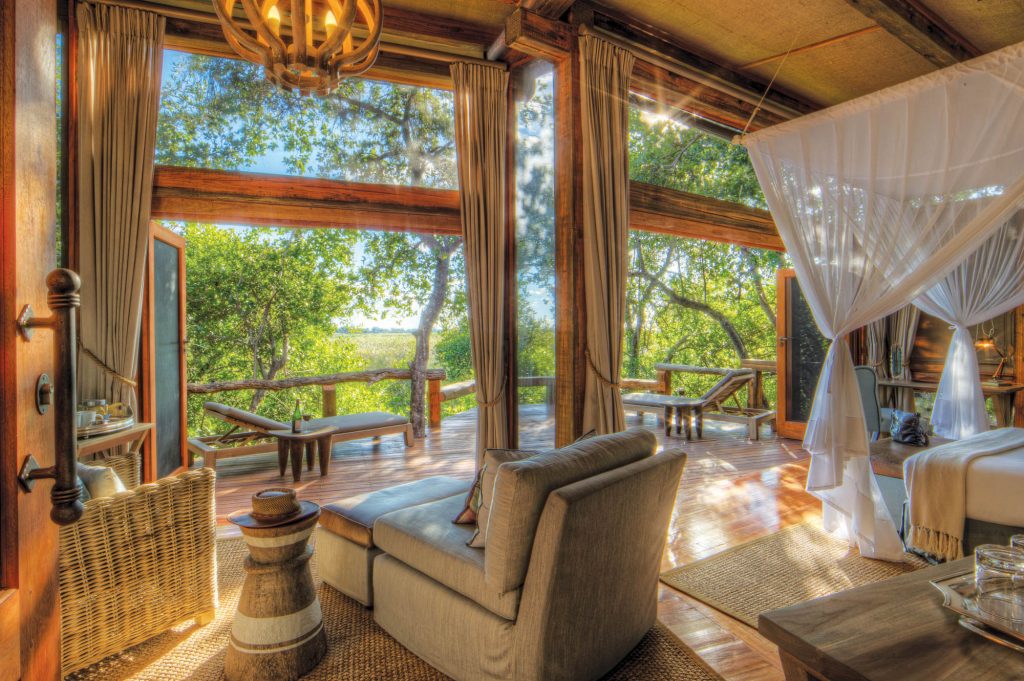 3rd Oct 2022
Camp Okavango, Botswana
Camp Okavango is in the heart of the permanent part of the Delta. In this idyllic setting there are no vehicles, and it is just a short walk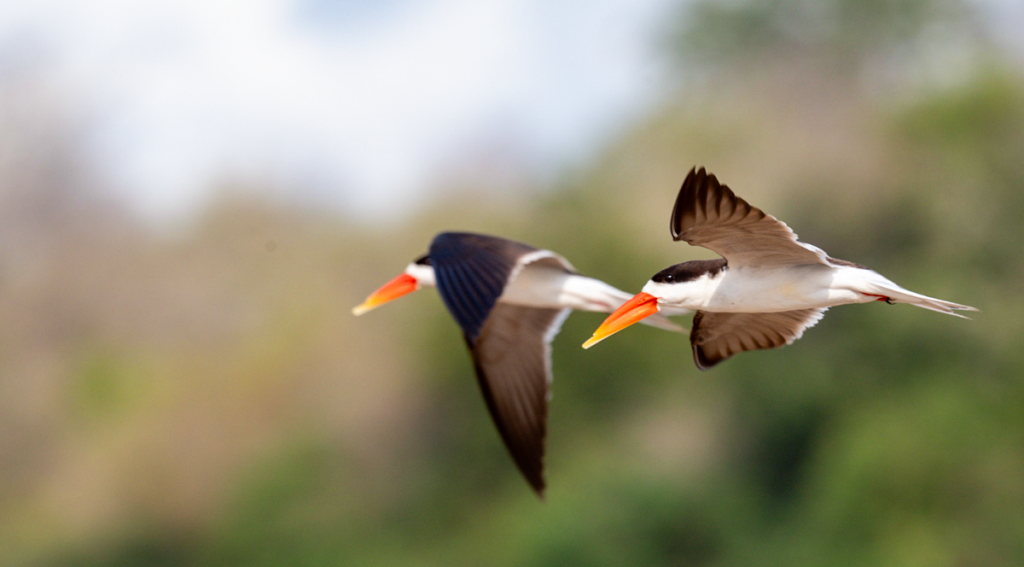 14th Oct 2023
From My Safari Notebook: Wildlife Photography
Birds in flight and wildlife photographers have an uneasy relationship. Things go wrong as often as they go right. Getting focus-lock on a moving subject
SUBSCRIBE TO OUR NEWSLETTER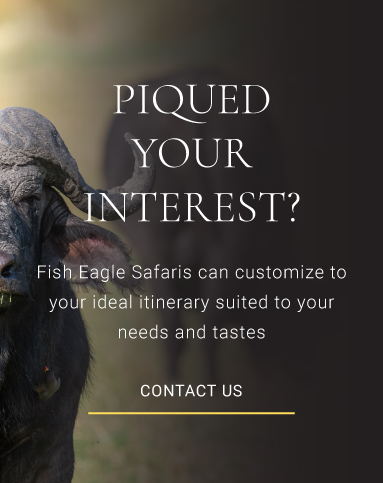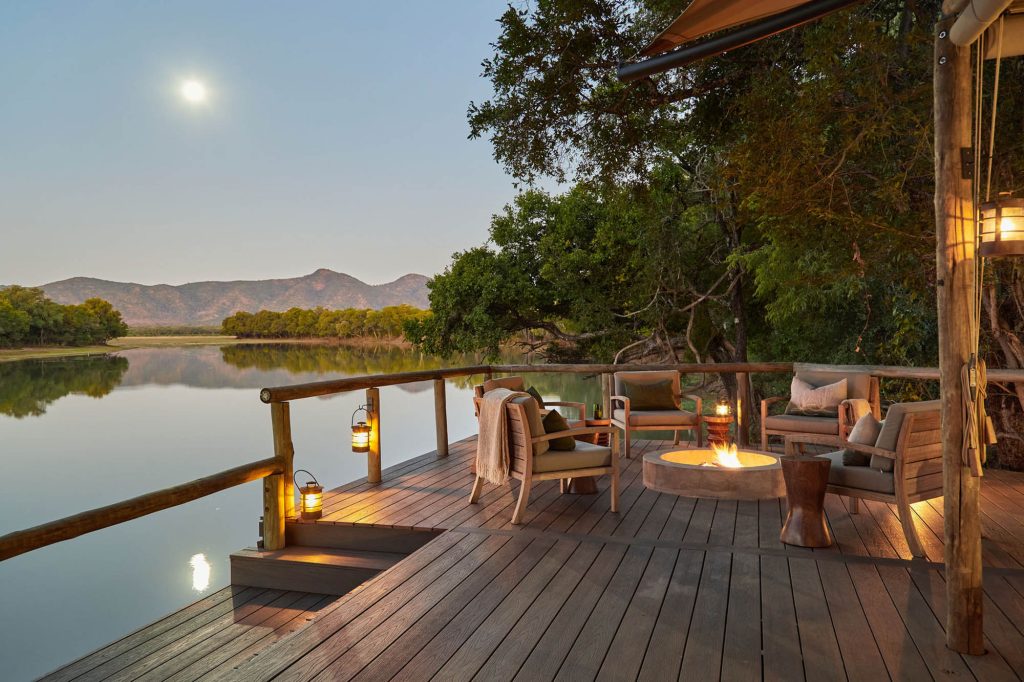 10th Sep 2021
Chindeni and the Bushcamp Company, Zambia
By late July we found ourselves at Chindeni, a small Bushcamp Company property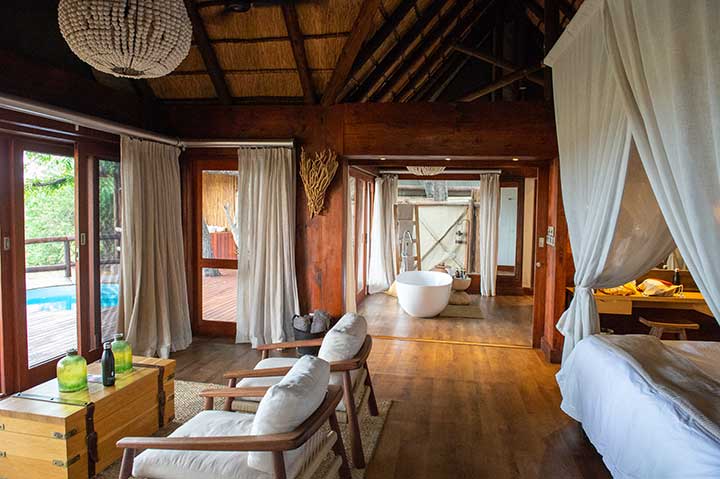 4th Aug 2022
On Safari At Belmond Eagle Island Lodge, Okavango Delta
What is the 'secret sauce' for an unforgettable few days on safari in Botswana? It starts with the animals, of course. The elephants, lions, giraffes, hippos