$cat_name = 'category'; $categories = get_the_terms($post->ID, $cat_name); foreach ($categories as $category) { if ($category->parent) { echo $category->name; } } ?>
Jan 15, 2021
Exploring Tsavo East & West
Share: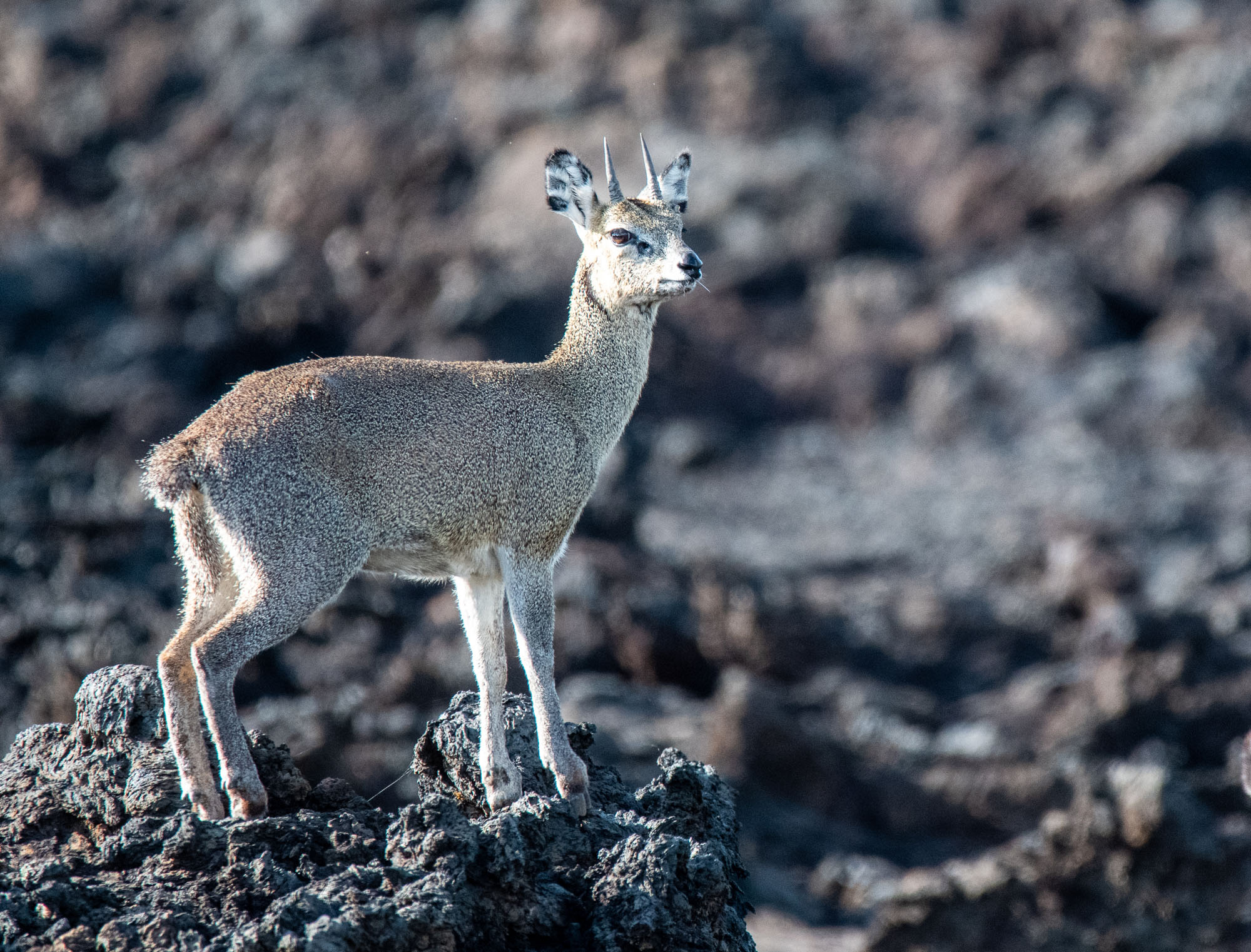 Exploring Tsavo East & West
The Tsavo region of Kenya is often associated with a dreadful series of events immortalized in a book by John Henry Patterson (The Man-eaters of Tsavo), about two maneless man-eating lions which terrorized the workers constructing a bridge over the Tsavo river, in the late 1880's. The screenplay for a popular movie from the late 1990's – The Ghost and the Darkness with Michael Douglas and Val Kilmer – is very loosely based on the same unfortunate chapter in the history of the area.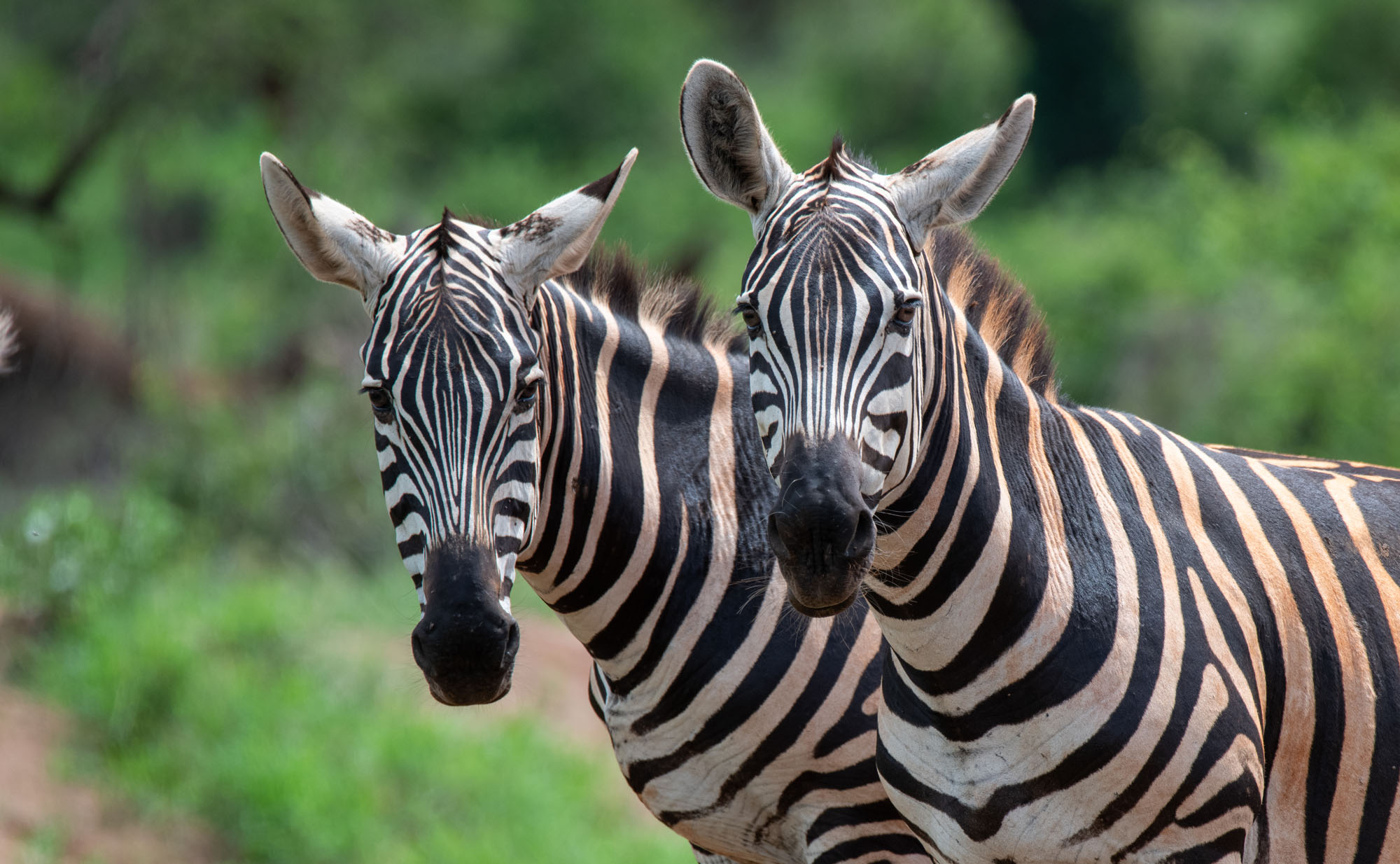 A modern-day visitor to Tsavo need not be fearful or apprehensive, except maybe about the possibility of being bitten by a tsetse fly. There are still maneless lions around in Tsavo, but nowadays they are safely observed from safari jeeps. In the unlikely event that you'd come across one on foot, it is likely to give you a brief glance and then disappear into the bush.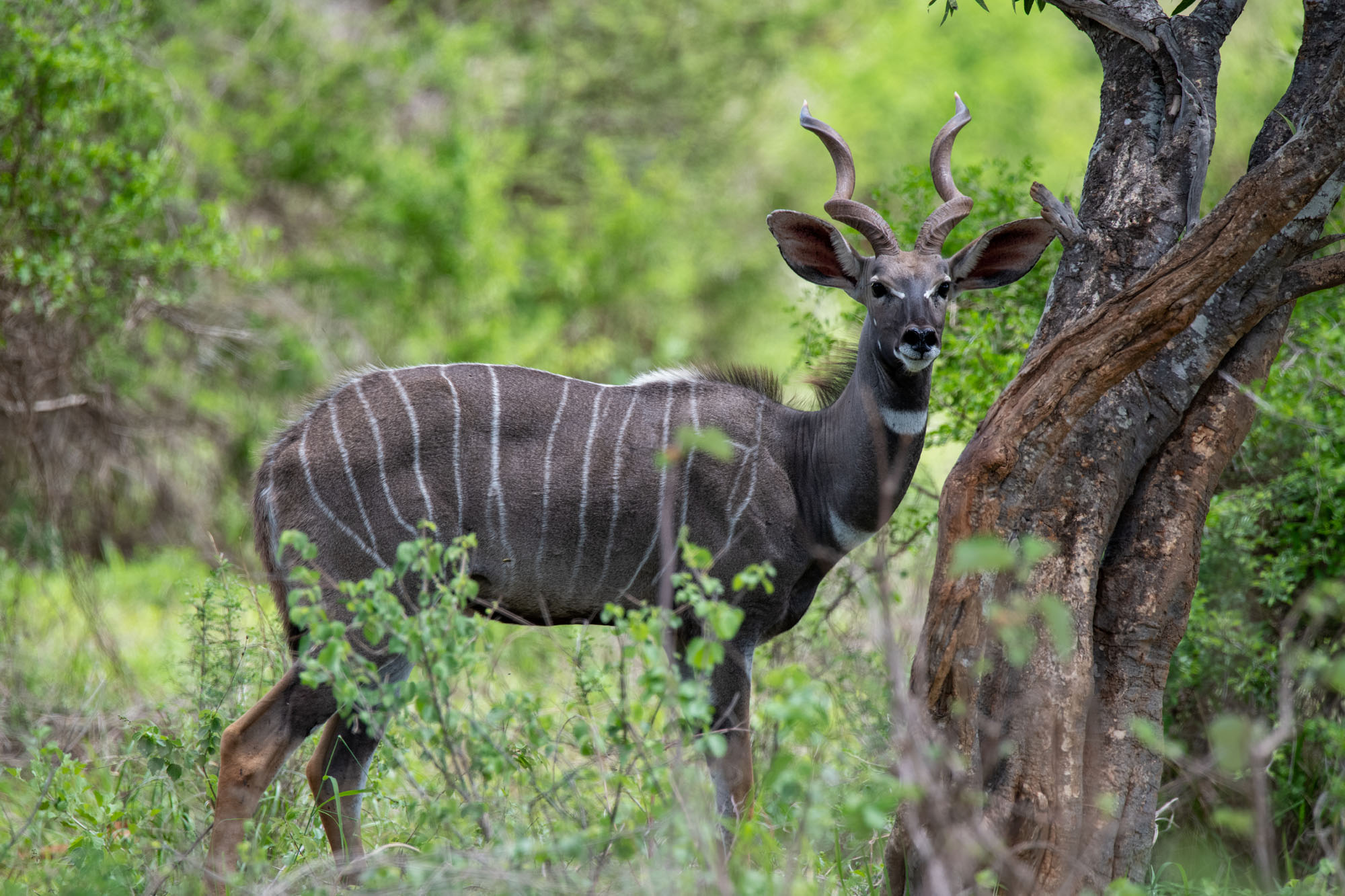 What may surprise and delight you is the biodiversity of Tsavo. It has amazing geological and scenic beauty and its wildlife is arguably the most varied of any of Kenya's national parks, as it is located where the northern and southern forms of Kenya's fauna meet.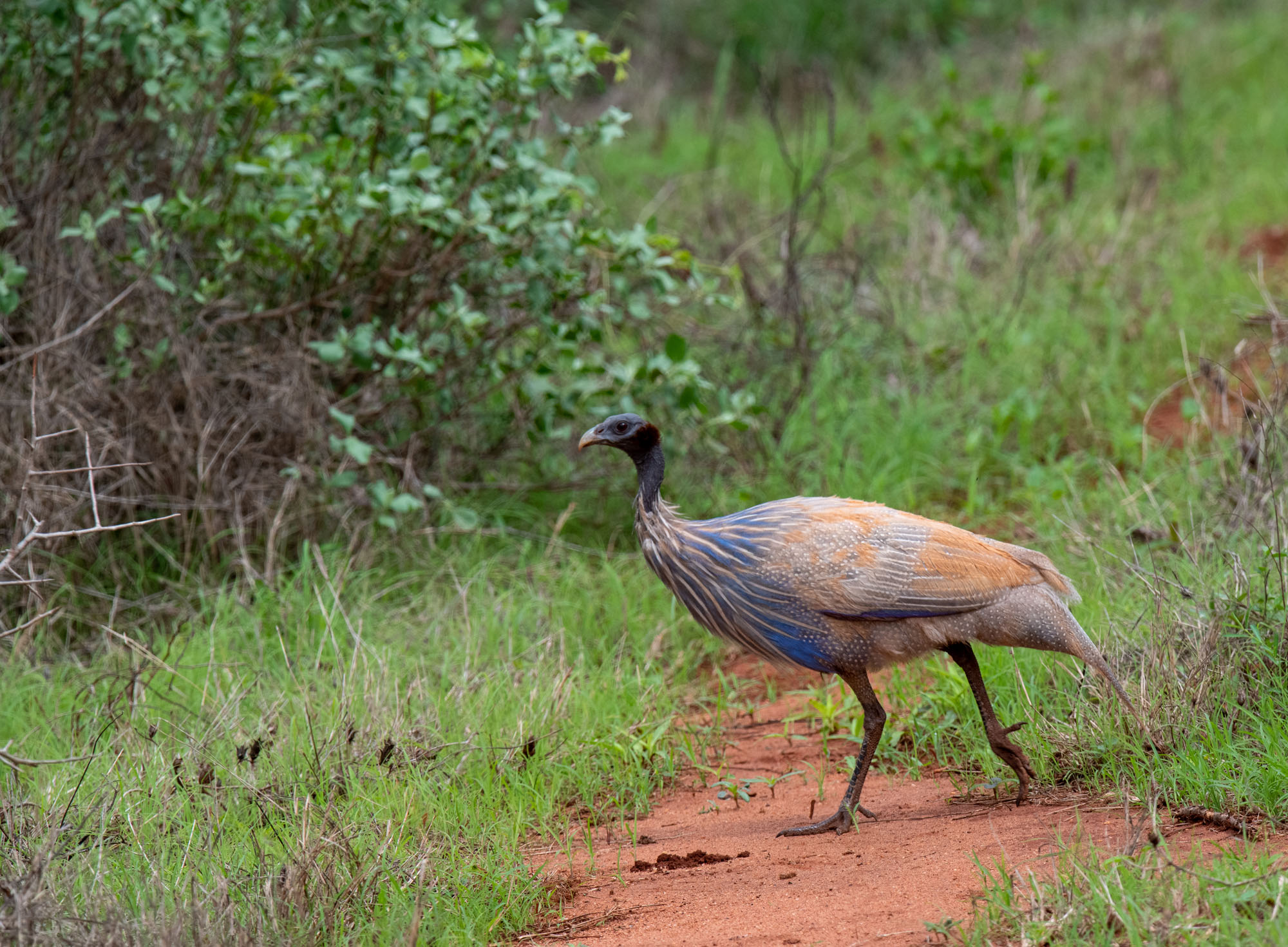 The thick bush of Ithumba, the wide open plains around Satao in southern Tsavo East, the dramatic drop-off from the Yatta Plateau to the Galana River. The beautiful Chyulu Hills, glimpses of Mt. Kilimanjaro, the crystal clear water of Mzima Springs, the atmospheric – even ominous – Shetani Lava Flow. There was something new and exciting to see and experience every day, sometimes every few hours. While the game viewing was challenging under the worst possible conditions (we got there literally just days after heavy rainfall), we still saw all of the big mammals usually associated with a safari: elephants, buffaloes, lions, leopards, giraffes, zebras and more.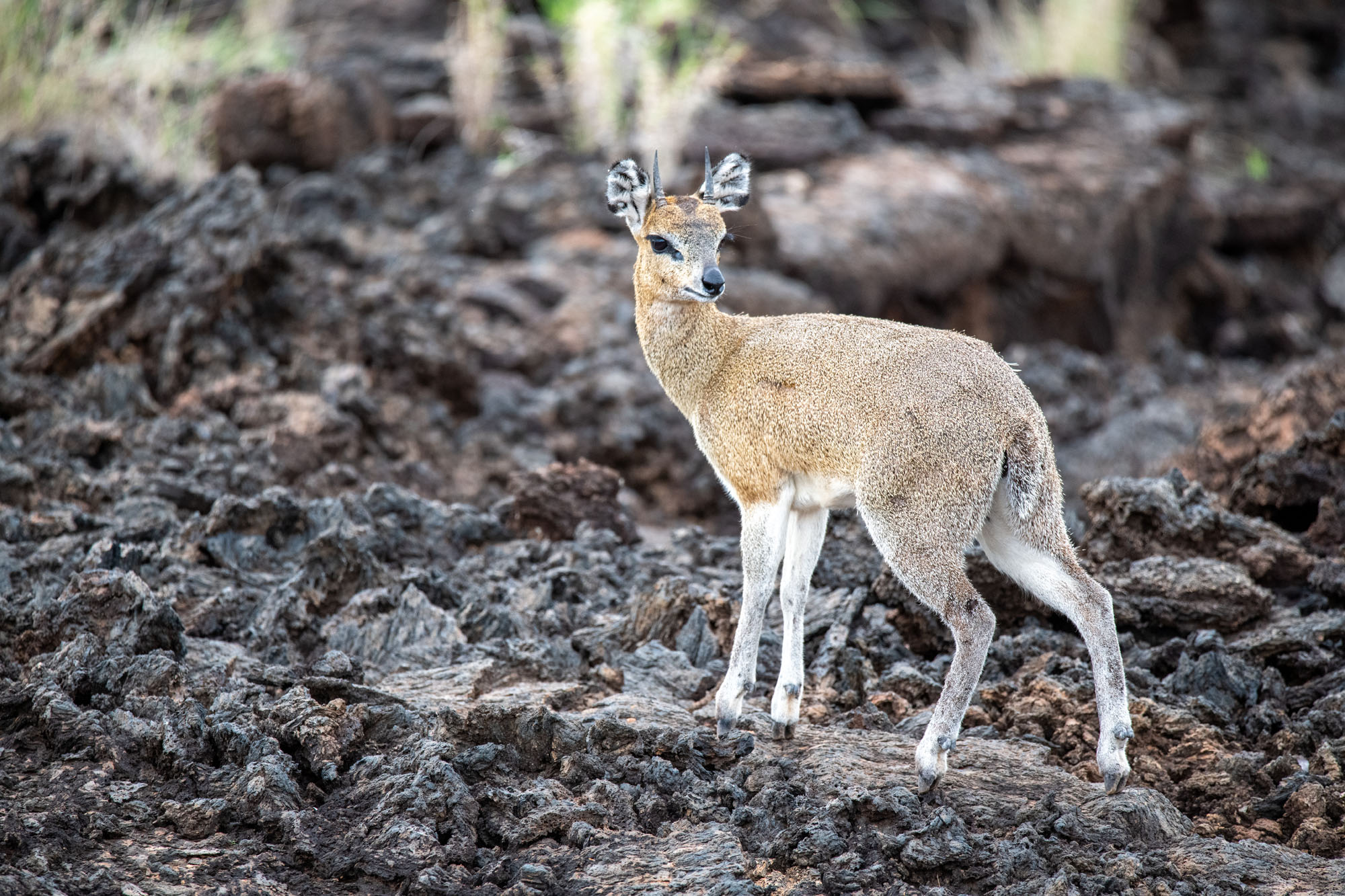 Taking off from Ithumba after our last morning activity with the orphan elephants, our pilot Peter White set a course to the south, at a cruising altitude of about 5,000 feet above sea level. Soon enough, the habitat started to change as the bush opened up into more sparsely vegetated terrain, the further south we flew. Off to our right, we saw the Chyulu Hills slide by slowly, while underneath us was the Yatta Plateau, the world's longest lava flow, measuring about 290 km (180 miles) and stretching along the western boundary of Tsavo East National Park.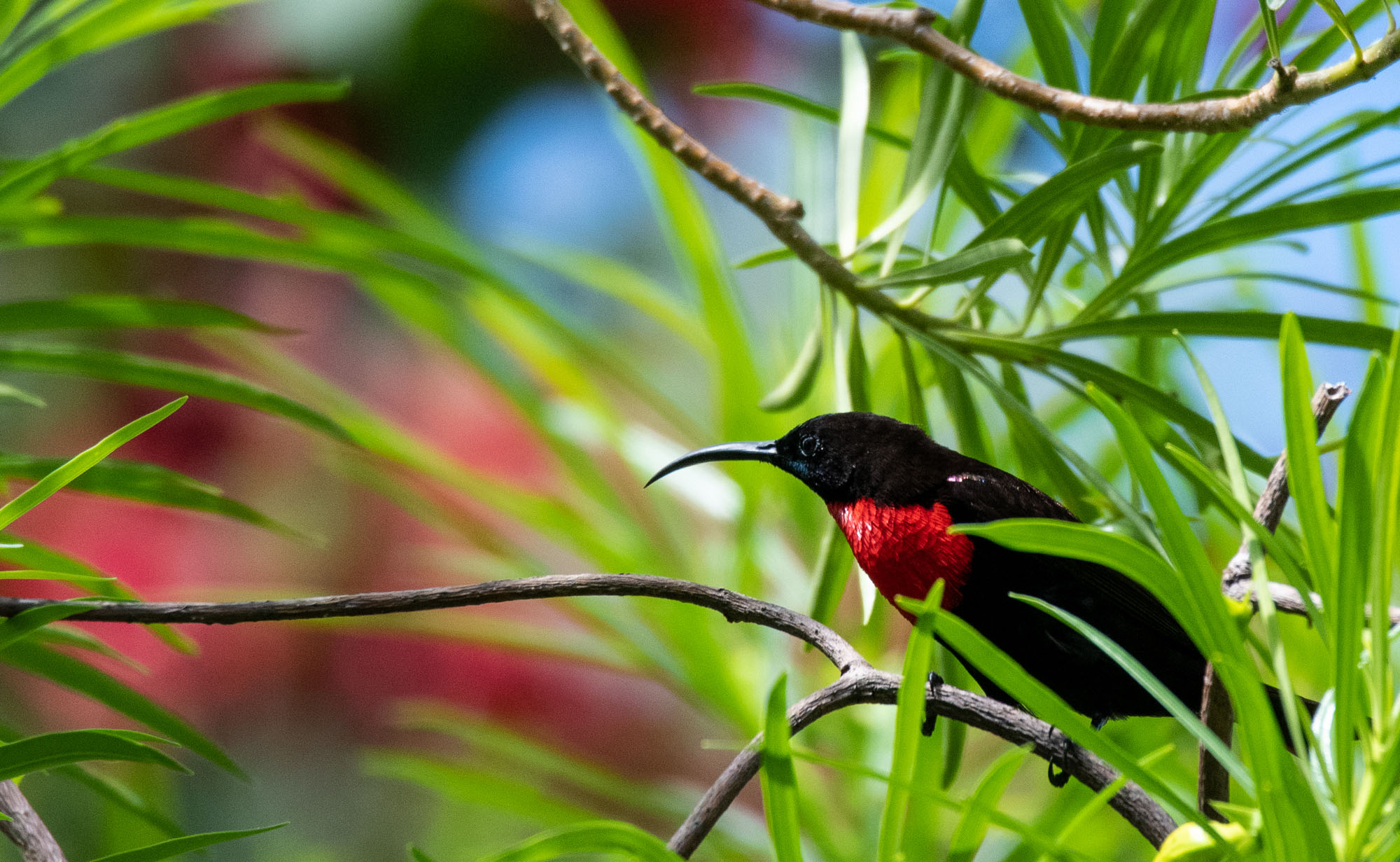 Tsavo National Park consists of mostly semi-arid grasslands and savanna. It is considered one of the world's biodiversity strongholds, and its popularity is mostly due to its diverse wildlife, notably its healthy elephant population. Animals found in Tsavo include cheetah, leopard, African painted dogs, antelopes, buffalo, black rhinos, hippos, zebra, hyenas, lesser kudu, klipspringers, gerenuk, mongoose, nocturnal porcupine, fringe-eared Oryx, giraffe, and crocodiles.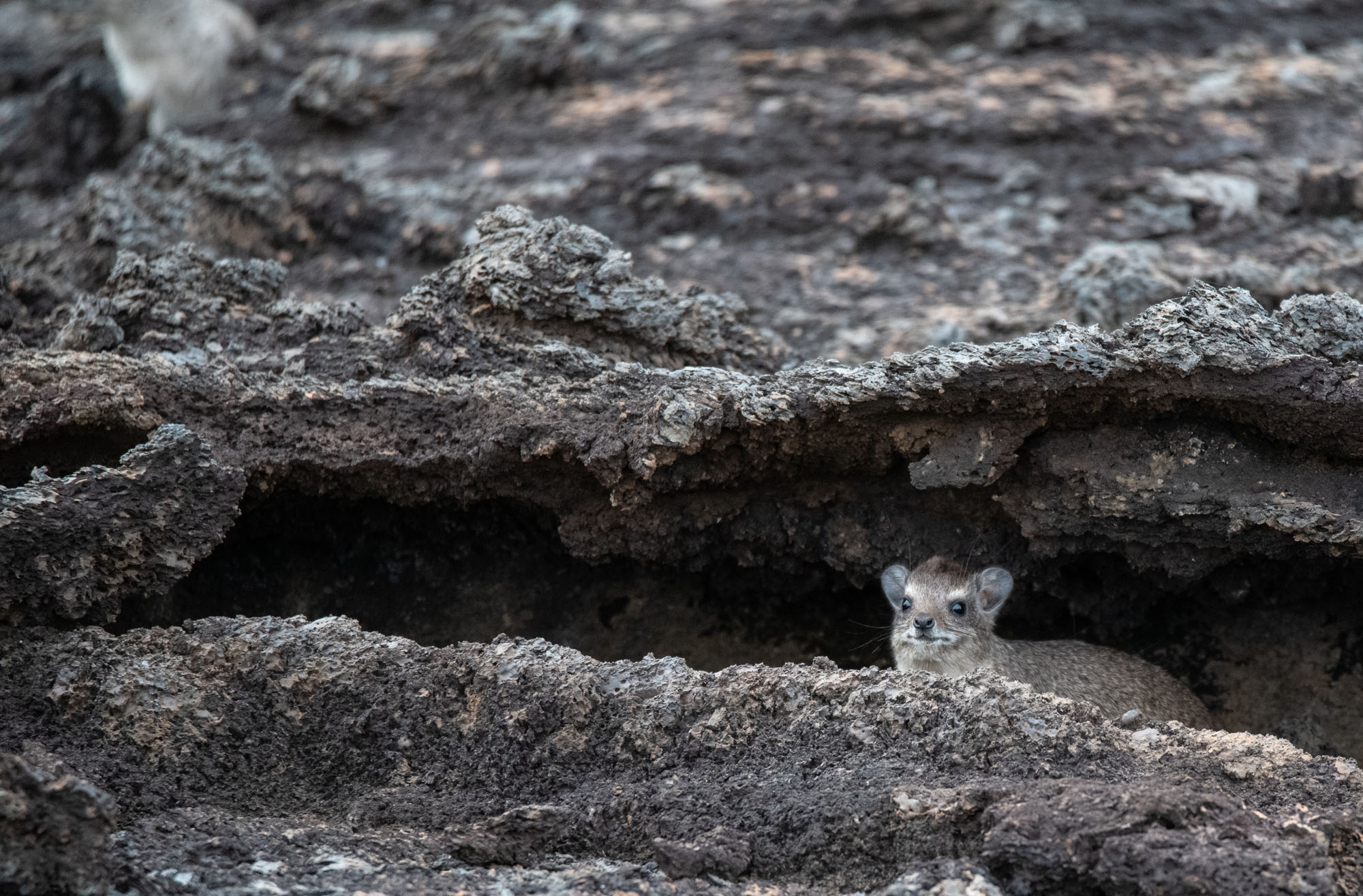 Tsavo East National Park is generally flat, with dry plains bisected by the Galana River, running at the base of the Yatta plateau. Tsavo West National Park is more mountainous and wetter, with a more diverse array of habitats including some swamps and lakes. There are numerous rocky outcrops and ridges, as well as some recent lava flows emanating from the Chyulu Hills.
SATAO CAMP
Landing near Satao Camp, we almost immediately started to see more wildlife than was the case at Ithumba. Even before we were on the ground, we saw several adult male elephant bulls as well as breeding herds of elephants from the aircraft and there was a herd of oryx right on the airstrip. They were clumped together about halfway down the runway but it was not an issue for Peter, who is an accomplished pilot. He does aerial spraying when he's not flying people around Kenya, so we landed quite safely and easily, using barely the first third of the strip.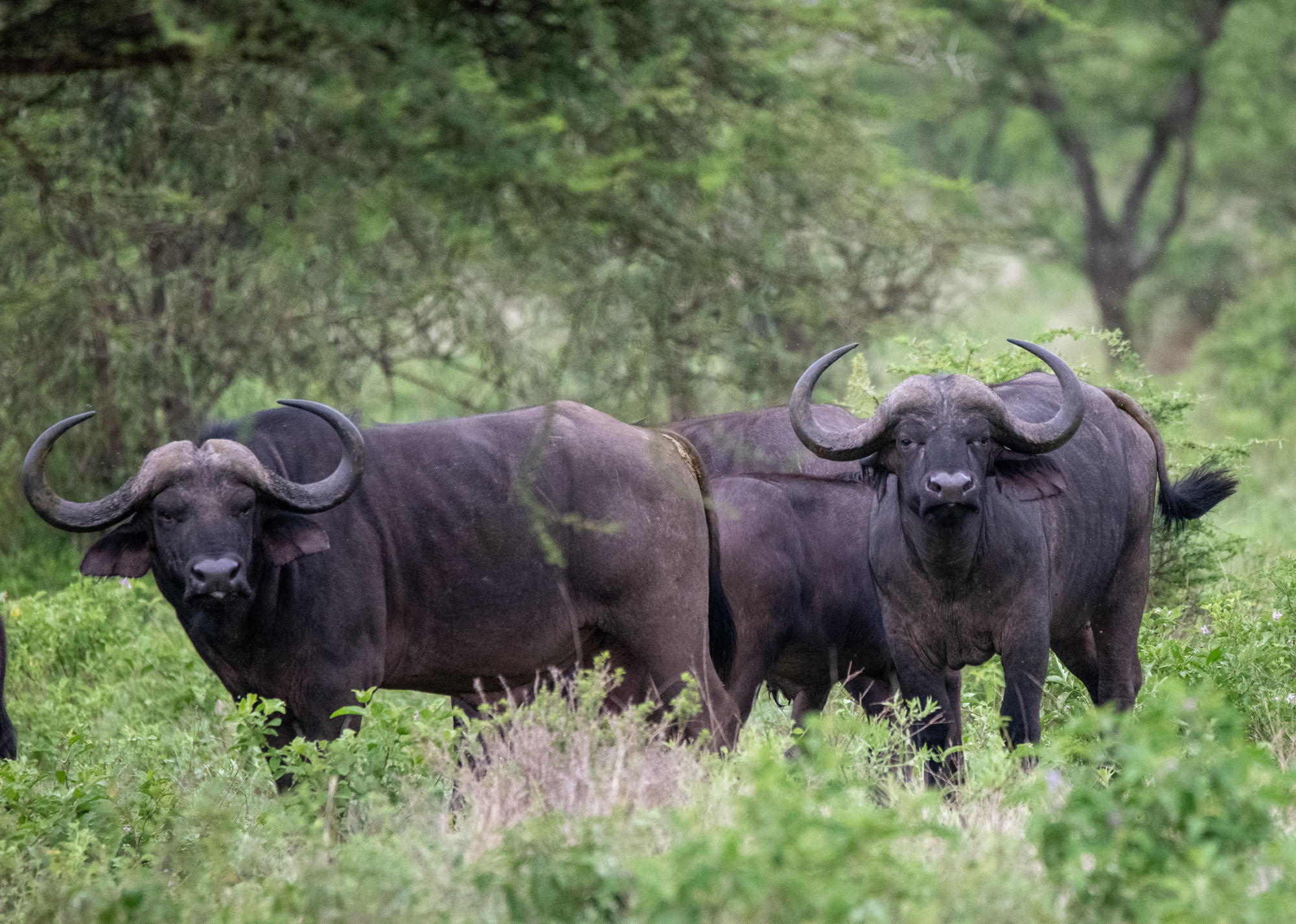 On our drive to Satao Camp for lunch, we observed many more elephants around water holes, wallowing in the mud, as well as kongoni, zebra, and Grant's Gazelles. We also notched up several bird species, notably some secretary birds and a small flock of striking vulturine guineafowl at Satao Camp. On an outing with three scientists from the Tsavo Trust, we tried to locate one of the remaining 'super tuskers' known to be present in the area. While we fell short on that objective, we did see several amazing elephants, two of which were 'emerging' super tuskers, each with massive tusks.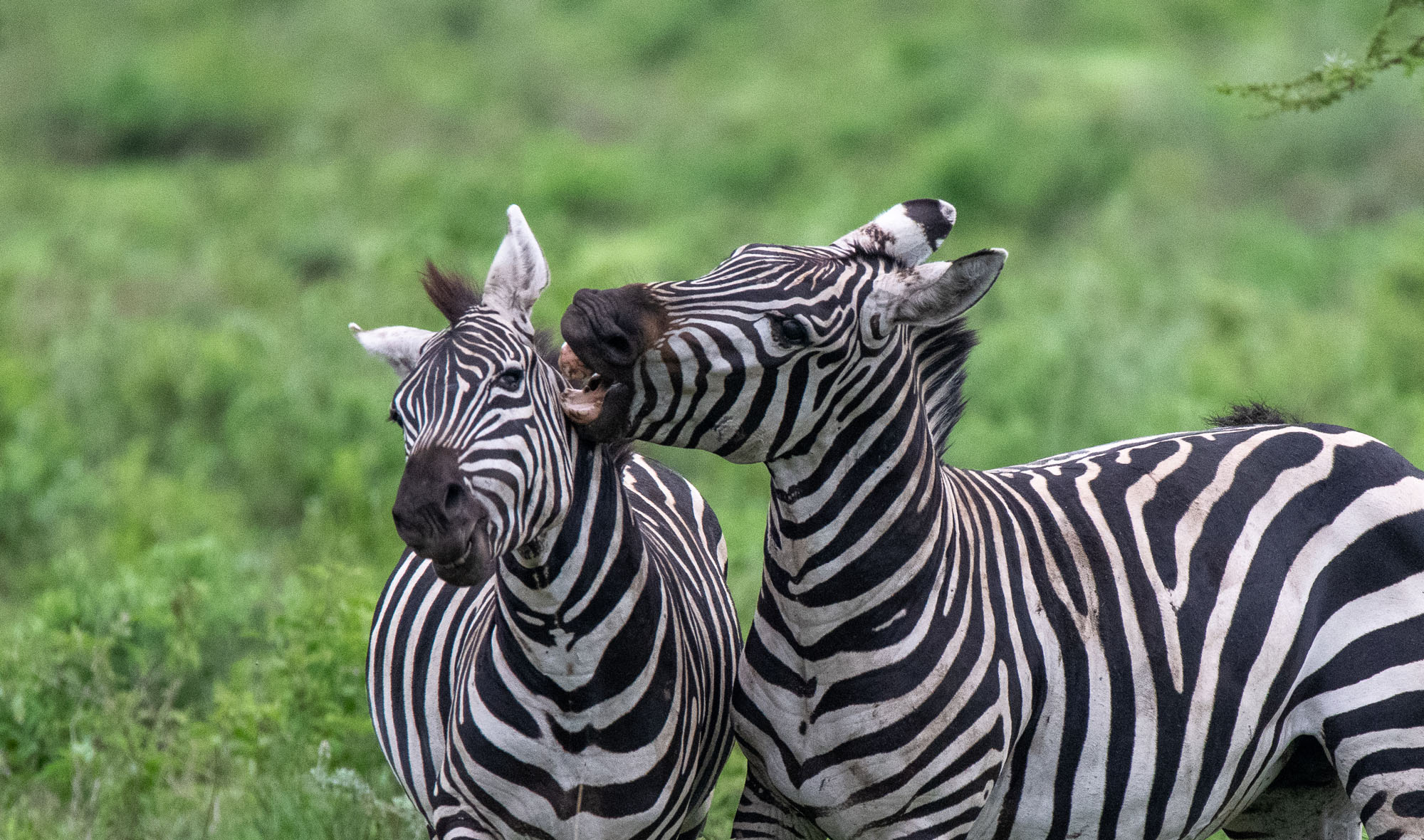 Historically, elephants with tusks weighing more than 100 lbs per side were known as "hundred pounders" and were much in demand by hunters and poachers and of course tourists to the area. Hunting has been banned in Kenya for decades and poaching has been reduced significantly, over the last few years. There are still about 8 of the super tuskers in Tsavo. The Tsavo Trust, working together with Kenya Wildlife Services, have launched a Big Tusker Project in order to protect these behemoths and about 26 or so emerging bulls that will be the "hundred pounders" of the future. The greater Tsavo area is home to the last remaining sustainable population of large super tuskers in all of Africa.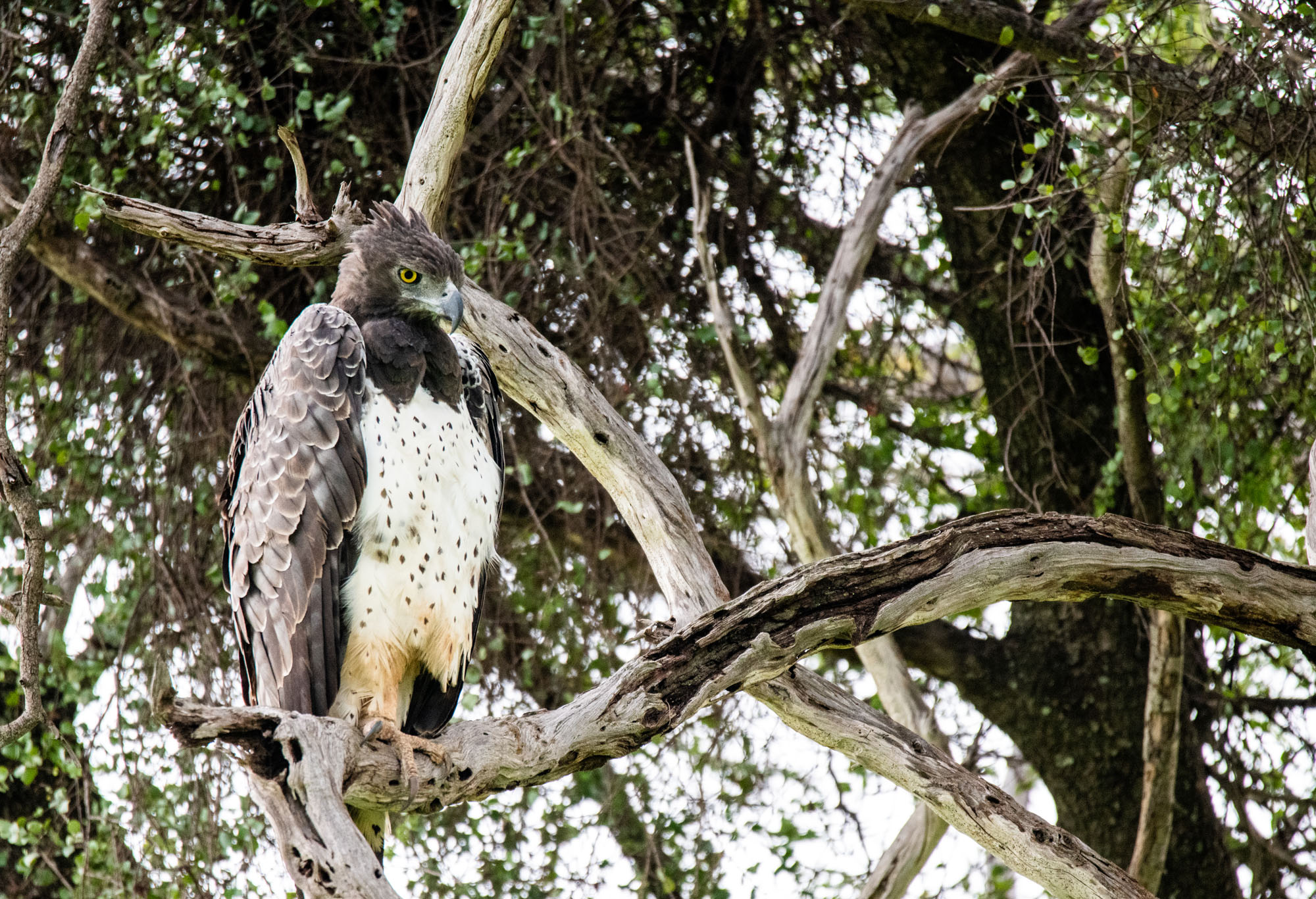 Finch Hattons Camp
From Satao, we flew on to Finch Hatton's Camp in Tsavo West, where we met up with our friend and frequent traveling companion, one of Origins Safaris' most accomplished guides – Edwin Selempo. One of East Africa's top birders, Edwin also has an encyclopedic knowledge of all other aspects of natural history and his keen sense of humor, enthusiasm and strong conservation ethic make him a 'guide extraordinaire'.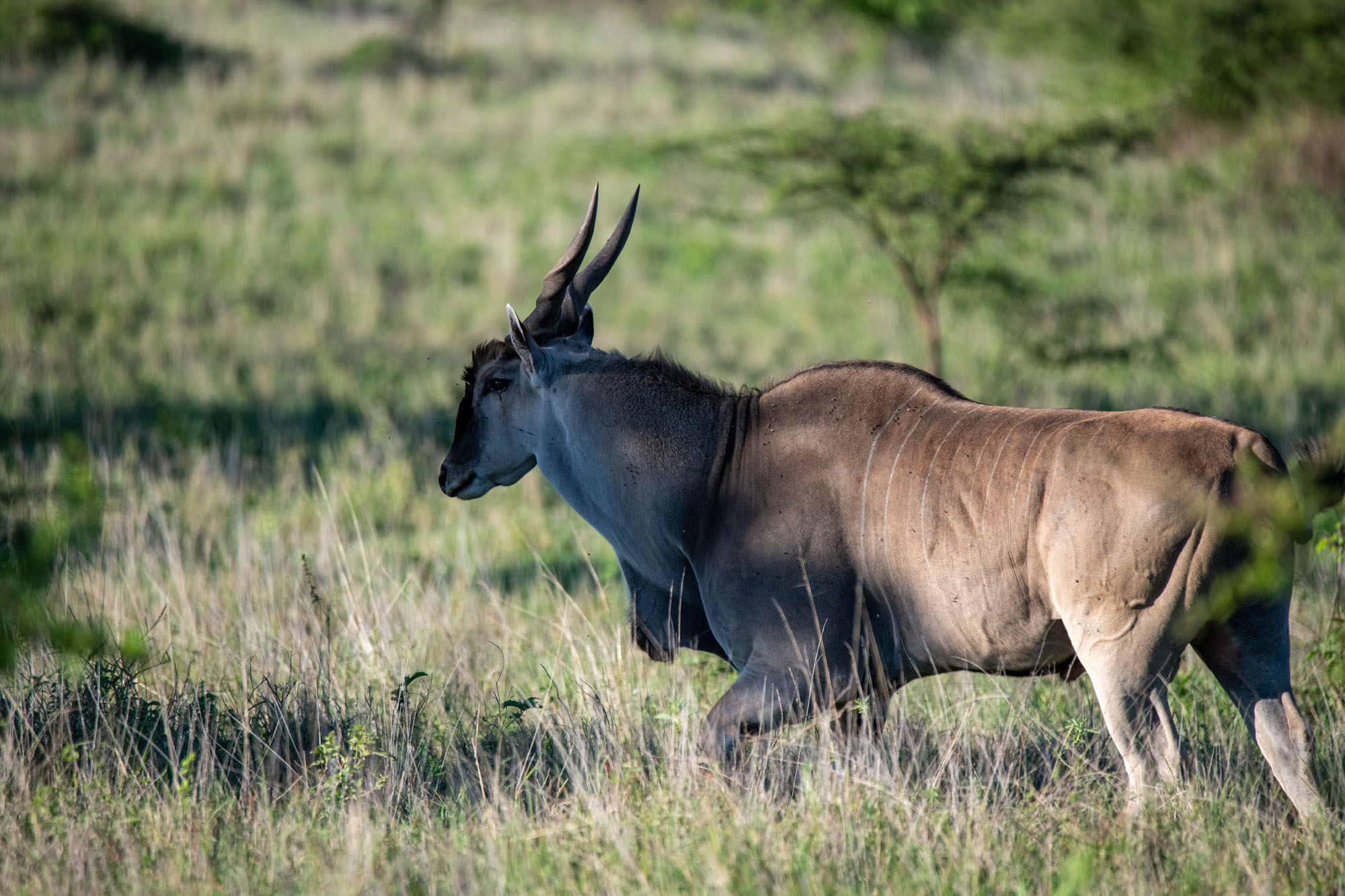 With Edwin alongside to fill in the details, we made the most of our two full days in Tsavo West, enjoying exceptionally good game-viewing which included two different leopards, lions, an abundance of giraffes, zebras, waterbuck, lesser kudu, klipspringers, eland, gazelles, and some excellent birds.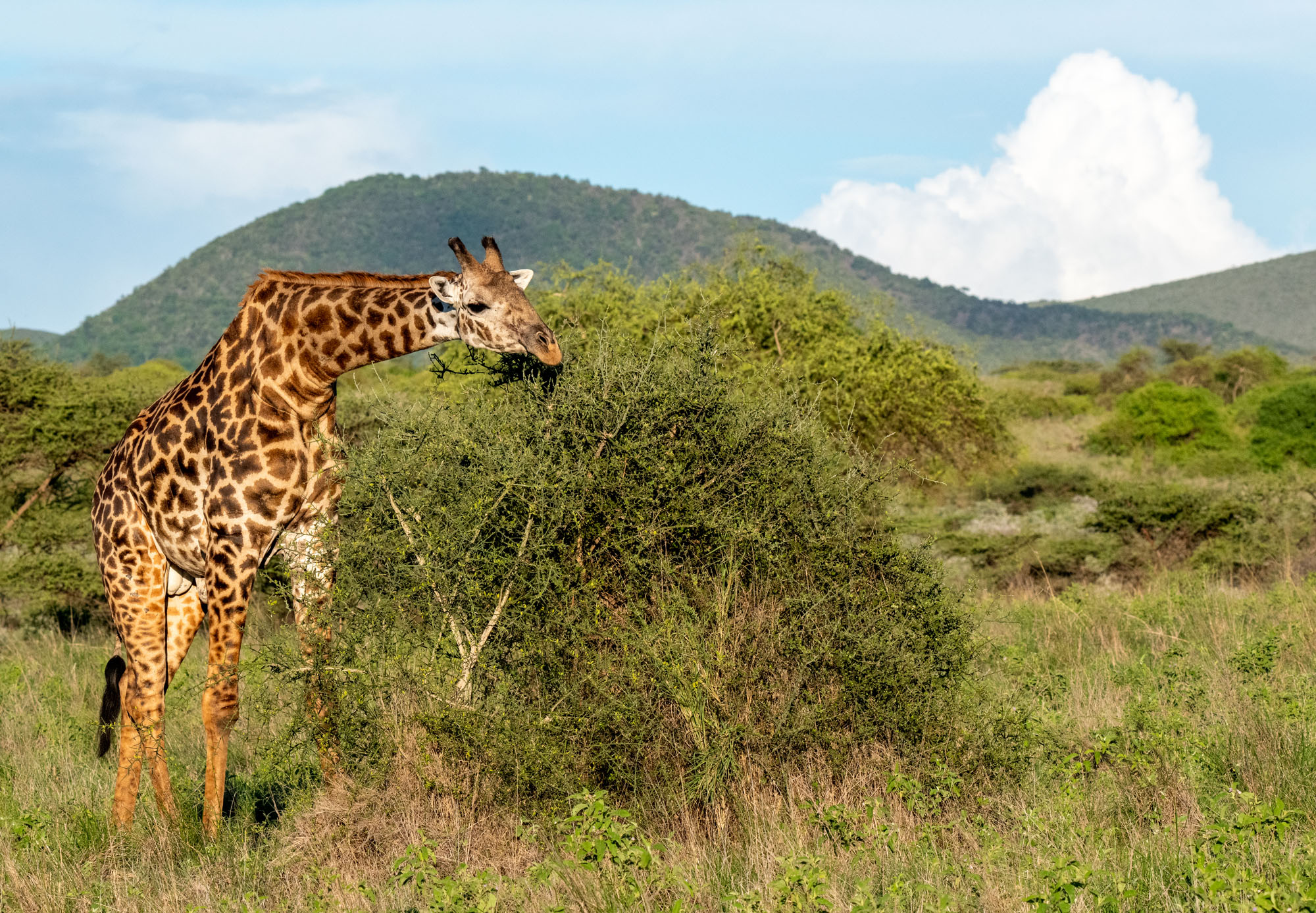 On a half day drive to Rhino Valley, we observed several zebras rolling in the red Tsavo dust, turning their white stripes into a shade of ochre. Apparently they do this to get rid of external parasites like ticks and fleas and other biting insects. Edwin mentioned that this part of the park is home to hundreds of elephants in the dry season. I was happy to get a nice photo of a Lesser Kudu, an animal which we have only seen a couple of times on all our Africa trips.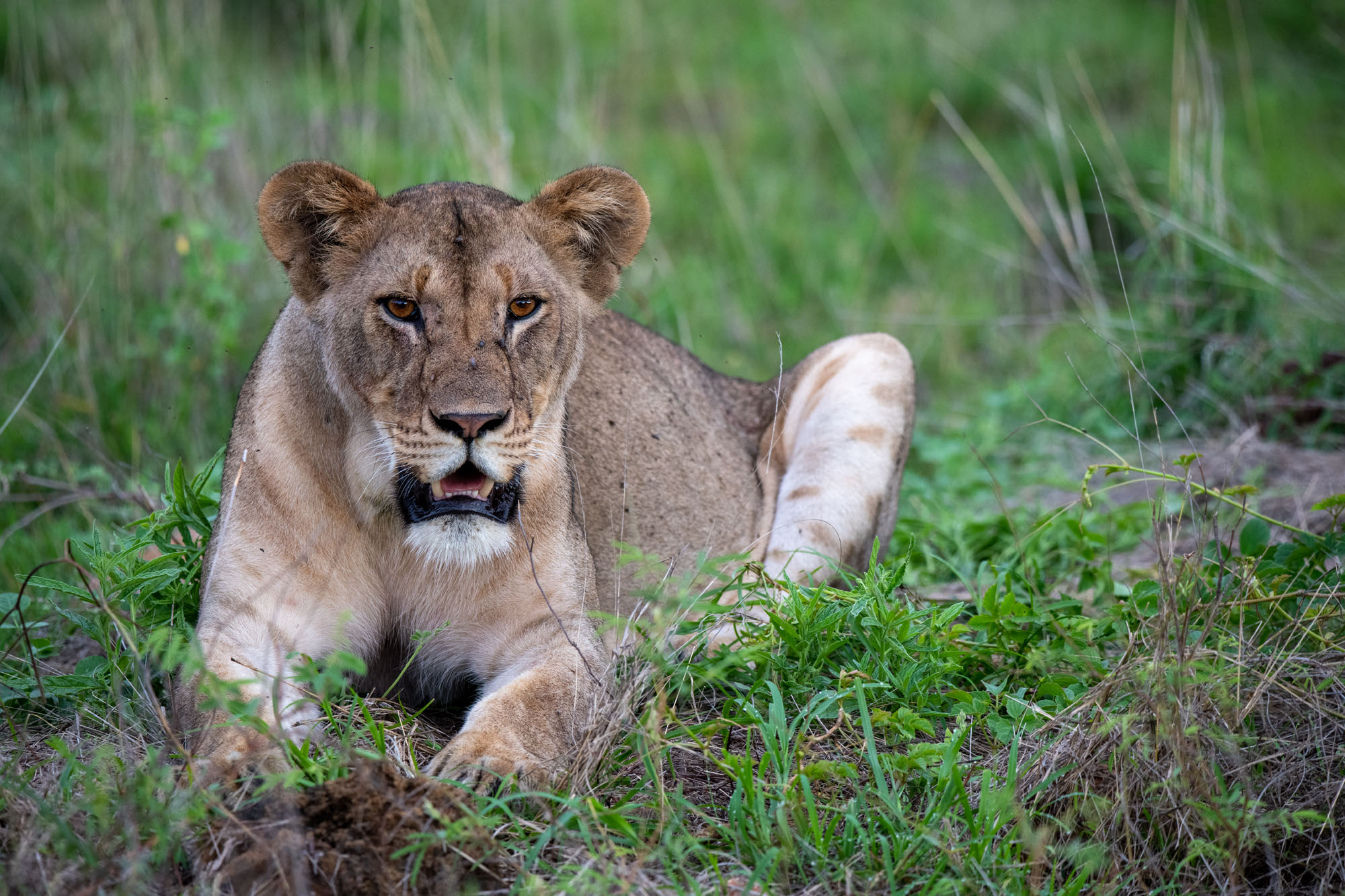 Finch Hatton Camp in Tsavo West has everything that even the most demanding health and fitness enthusiast may desire: a pool, spa, gym, lap pool and yoga deck complete with free yoga instruction. It has a superb pool deck, well-stocked shop and a couple of inviting bars, both indoor and outdoor. It's a luxury camp where we enjoyed several imaginative dishes, ranging well beyond the scope of run-of-the-mill safari fare, such as Asian flavored stir fry pork, an exceptionally tasty vegetarian Pad Thai, or on another occasion fennel soup, Caprese salad, a perfectly prepared fillet of beef and crepes Suzette. On the last evening we had an expertly prepared rack of lamb, with a delightful starter consisting of polenta 'fingers' with a mildly spicy dipping sauce.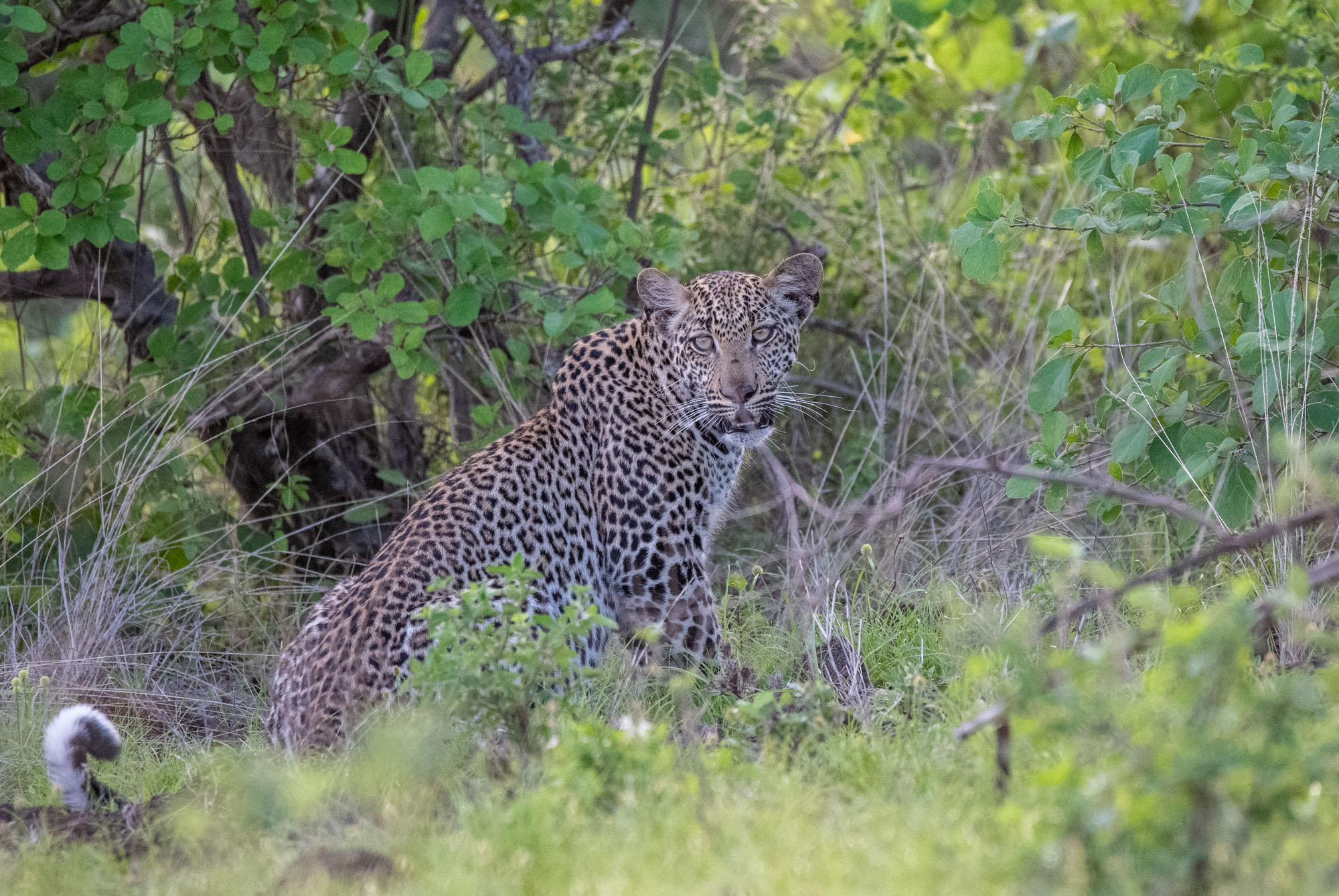 The main lodge overlooks a large spring-fed water hole with lily pads, hippos, crocodiles, and a profusion of birds including various egrets, weavers and kingfishers. At night over dinner, a chorus of painted reed frogs clinked away, providing a romantic natural soundtrack.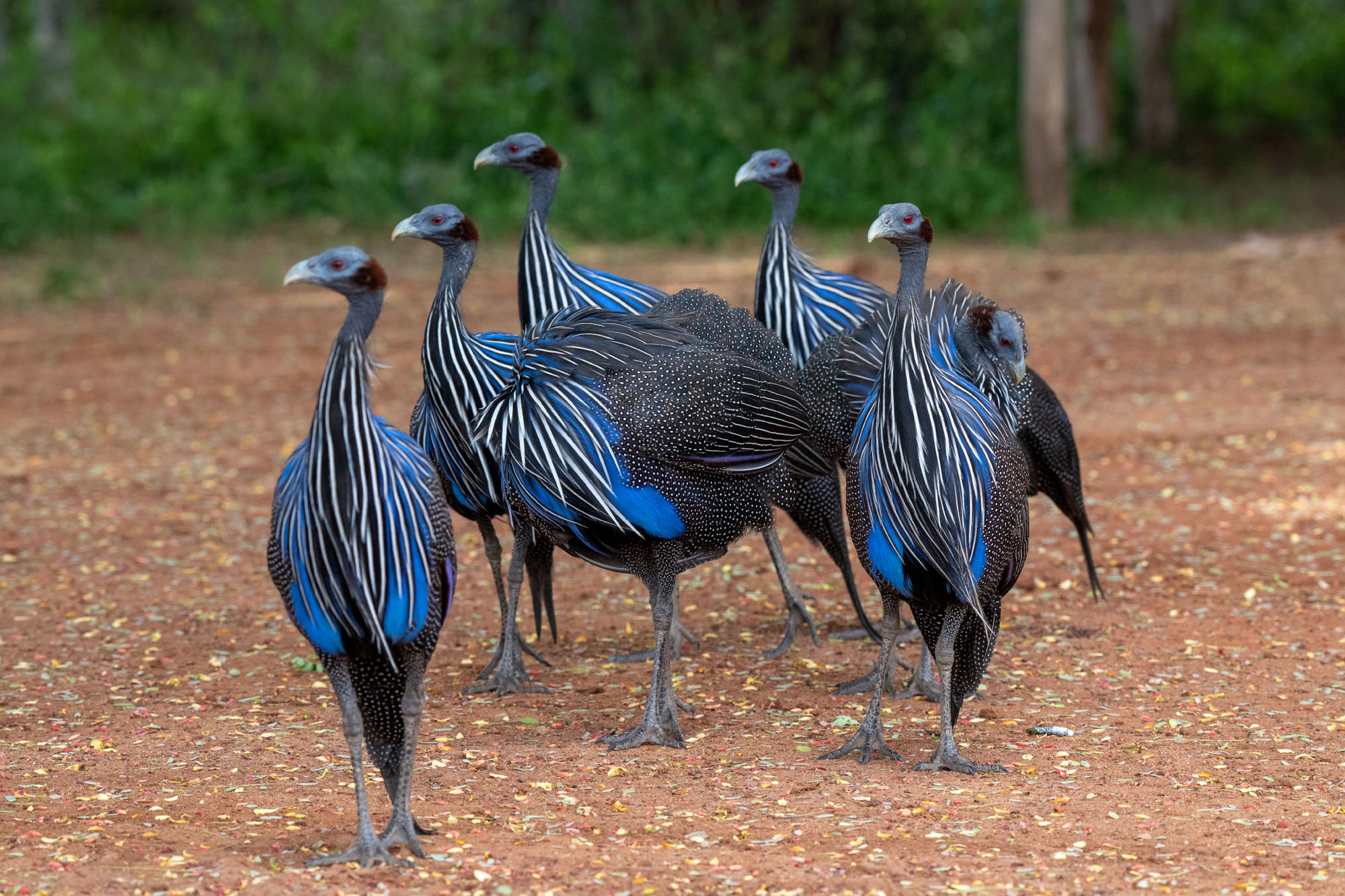 The luxury tented suites at Finch Hattons are scattered along a crushed lava rock path which meanders along the edge of the lily-covered pond. Each luxury tented suite is elevated and has unobstructed views of the hippo pools from the outdoor sitting deck. The spacious tents are exquisitely furnished with a lavish en-suite bathroom, two outdoor showers, complimentary wi-fi, and a mini-bar with home made snacks. On a clear day you can see Mt. Kilimanjaro when leaving your room for breakfast and the morning game drive.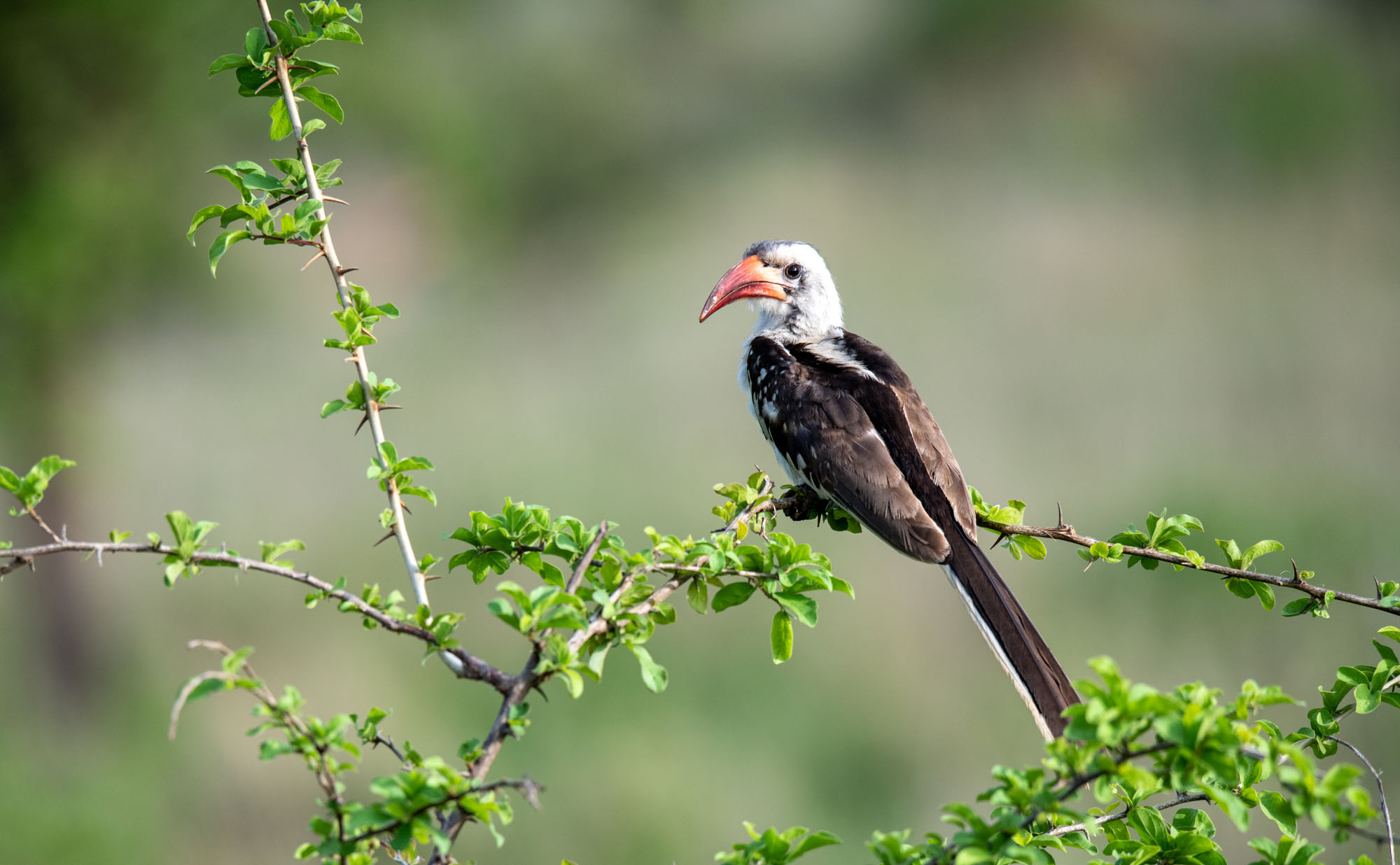 On our last night at Finch Hatton's, we were treated to a surprise sundowner event, watching the sunset over Mt. Kilimanjaro. It was fantastic. After a bit of coaching from a Masai warrior, we tried our hand – with mixed success – at a couple of Masai Olympics events including archery and club throwing.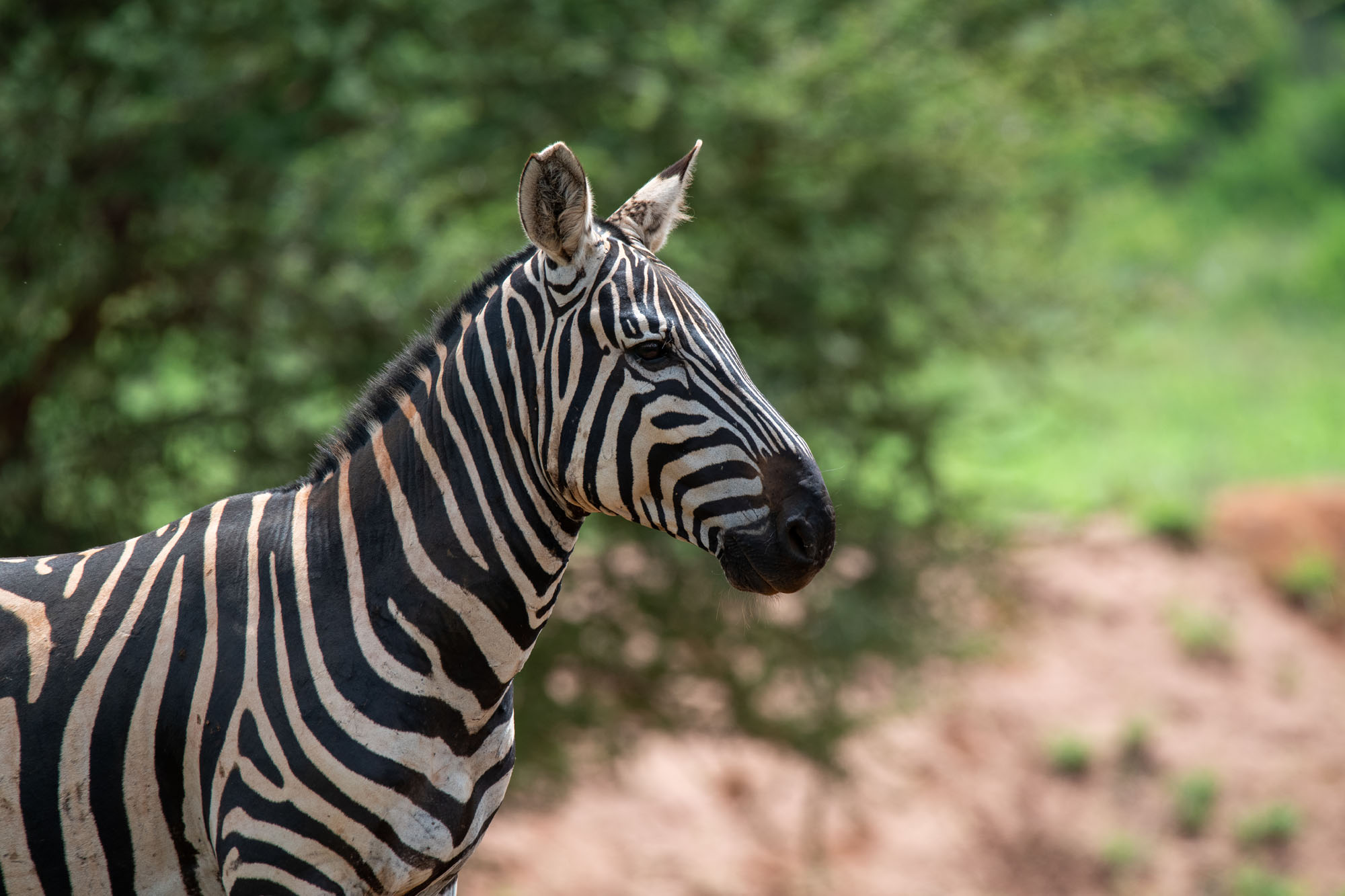 Shetani Lava Flow
Having first noticed it on our approach into Finch Hatton's from the air, I was astonished and intrigued to closely observe the Shetani Lava Flow, dating back only 400 years, an instant in geological time. The massive amount of crumbled black lava rock visible in the area has an almost visceral impact. Shetani means 'devil' in Swahili and it is easy to see why this relatively recent event would have been regarded with superstition and fear. At the time it must have been cataclysmic, with thousands of gallons per second of magma erupting from the Chyulu Hills and leaving a flaming path of destruction and devastation in its way. Even now, it looks like it might just have happened a few weeks ago, the weirdly shaped pitch black crusty protrusions spread out over the area like freaky waves in a frozen pond.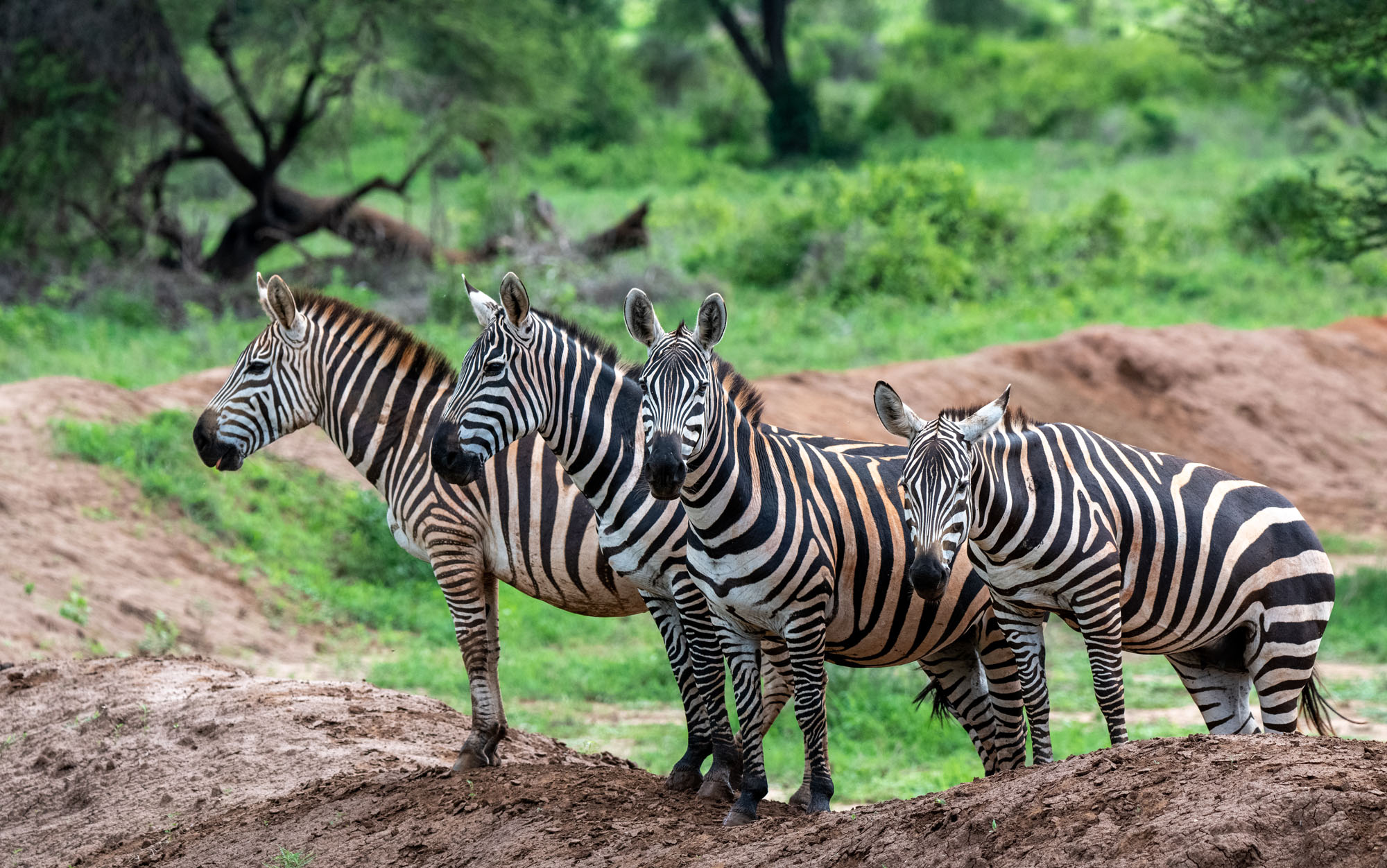 For something like 30 years, travelers had to be escorted by an armed patrol while passing through the Shetani Lava Flow, as a result of a single attack by Somali bandits decades ago. Fortunately this requirement is no longer in place, so we could drive to a lookout point one day, enjoying a picnic breakfast while watching a couple of klipspringers clambering on the nearby lava rocks.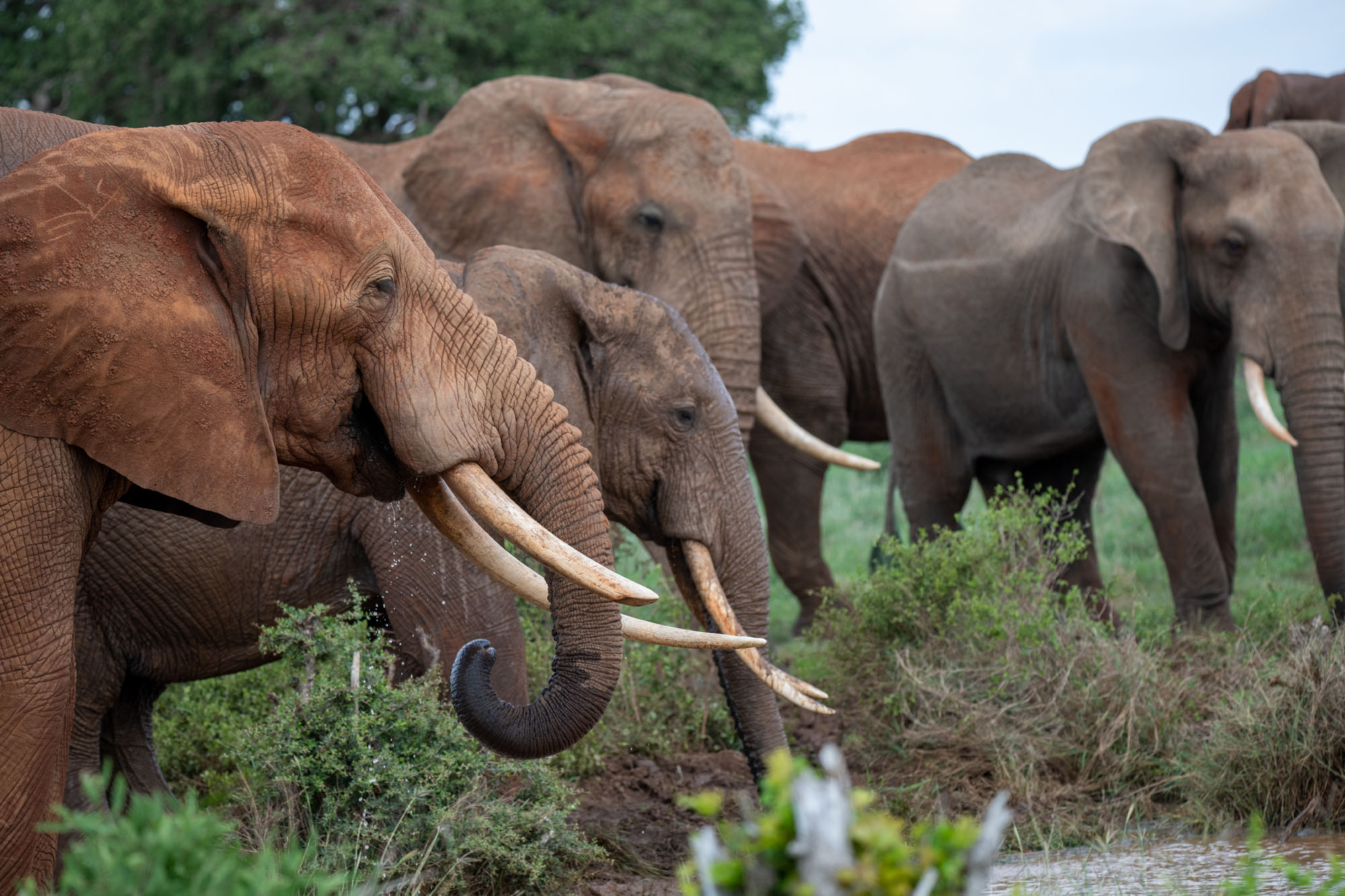 Mzima Springs
On our second day in Tsavo West, we ventured out to Mzima Springs. In this lush, beautiful spot 230,000 liters per minute of sparkling clean water pour out of the lava rocks, having been filtered underground over a distance of nearly 60 km (40 miles), all the way from the Chyulu Hills. The water spreads out into a large pond full of what appears to be blue fish. Apparently the fish only look blue due to the reflection of the blue sky in the clean water. The series of picturesque pools are fringed by an abundance of tropical African palm trees and date palms.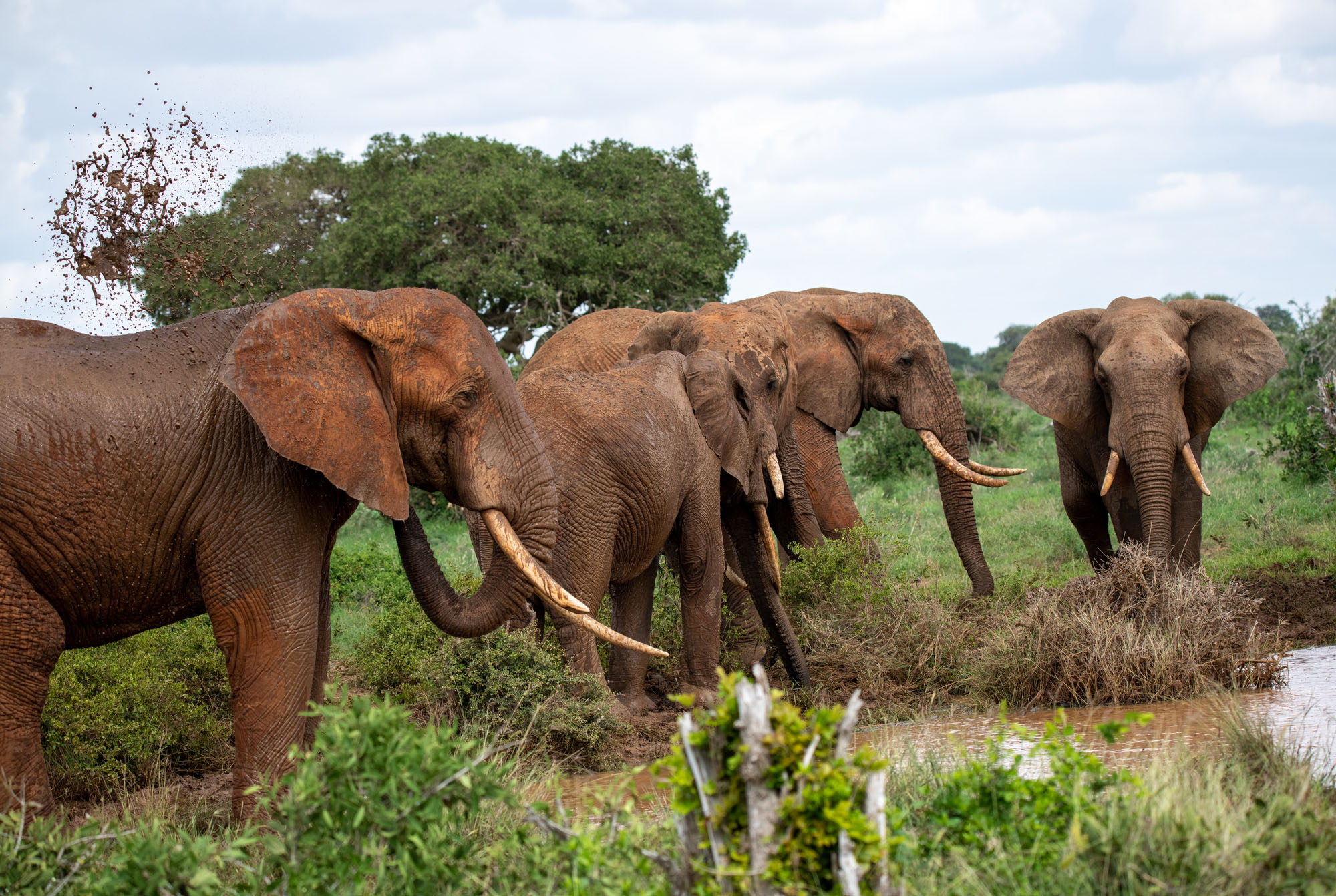 Making our way along the edge of the pool, with an armed guard as escort (in the event of an issue with elephants or buffaloes), we observed a couple of good sized crocodiles, a pod of hippopotamus, and various bird species including egrets, herons, ducks and kingfishers.
Some 20,000 liters per minute of the water flowing out of the hills is diverted into a pipeline which runs all the way to Mombasa on the Kenya coast, serving as the city's drinking water.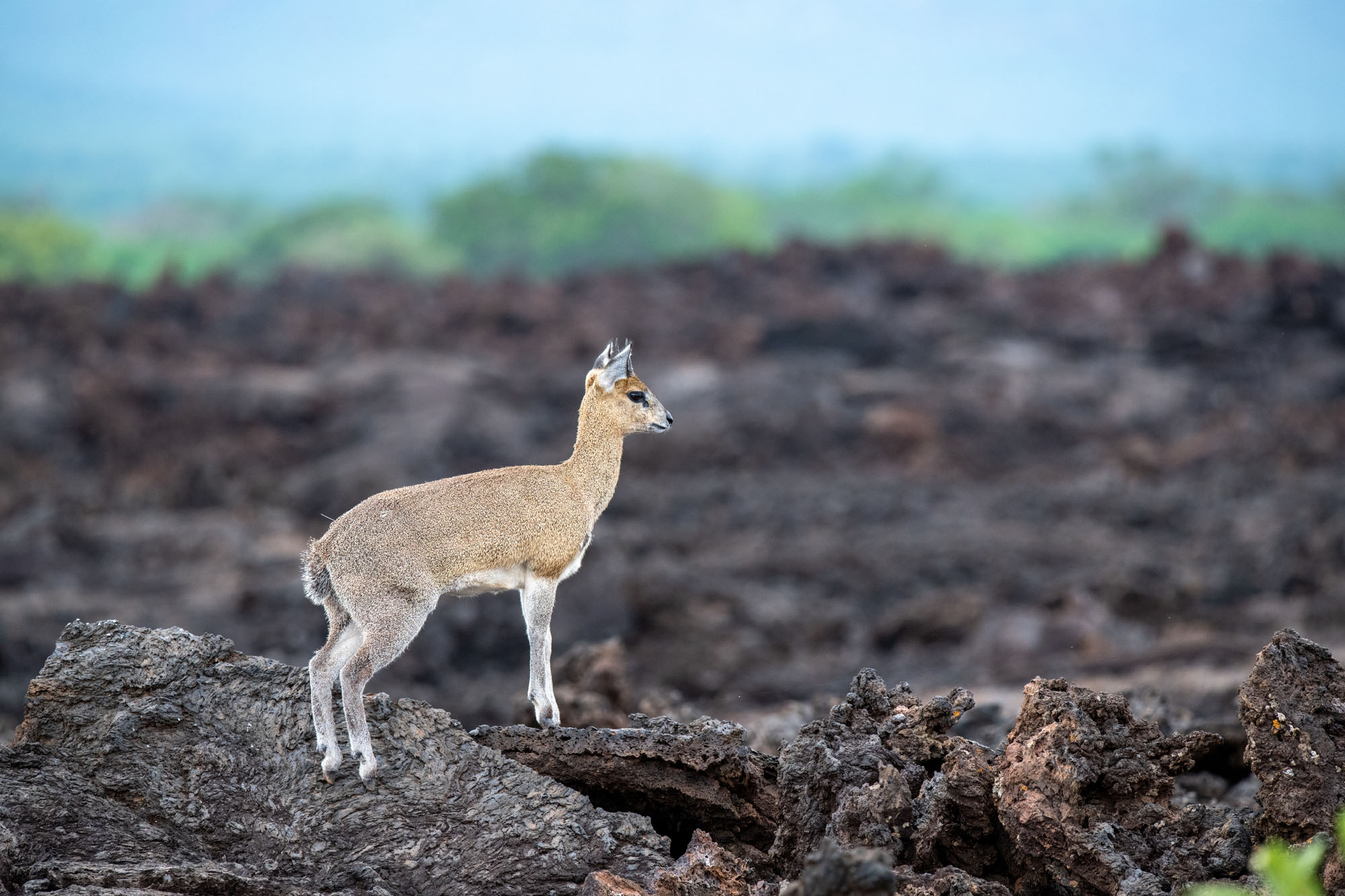 A note for first time visitors
Tsavo in the rainy season is not Africa for beginners. That's when you may be surprised by the abundance of flying insects and emerging termite alates. The Tsavo we experienced last November was hot and muggy, with surprisingly few mosquitoes but more than enough tsetse flies to make up for that 'deficiency'. In defense of the tsetse flies of Tsavo, I can vouch that their bite – while annoying – is far less potent than others I have experienced such as in Zambia and the Congo. A little bit of an itch and it's all over…
For all but die-hard Africa aficionados, Tsavo would be a better bet in the dry (cool) season from about June through September or so. This is also the best time of the year to observe the many elephants in the area, which are drawn to remaining sources of permanent water, in the dry season.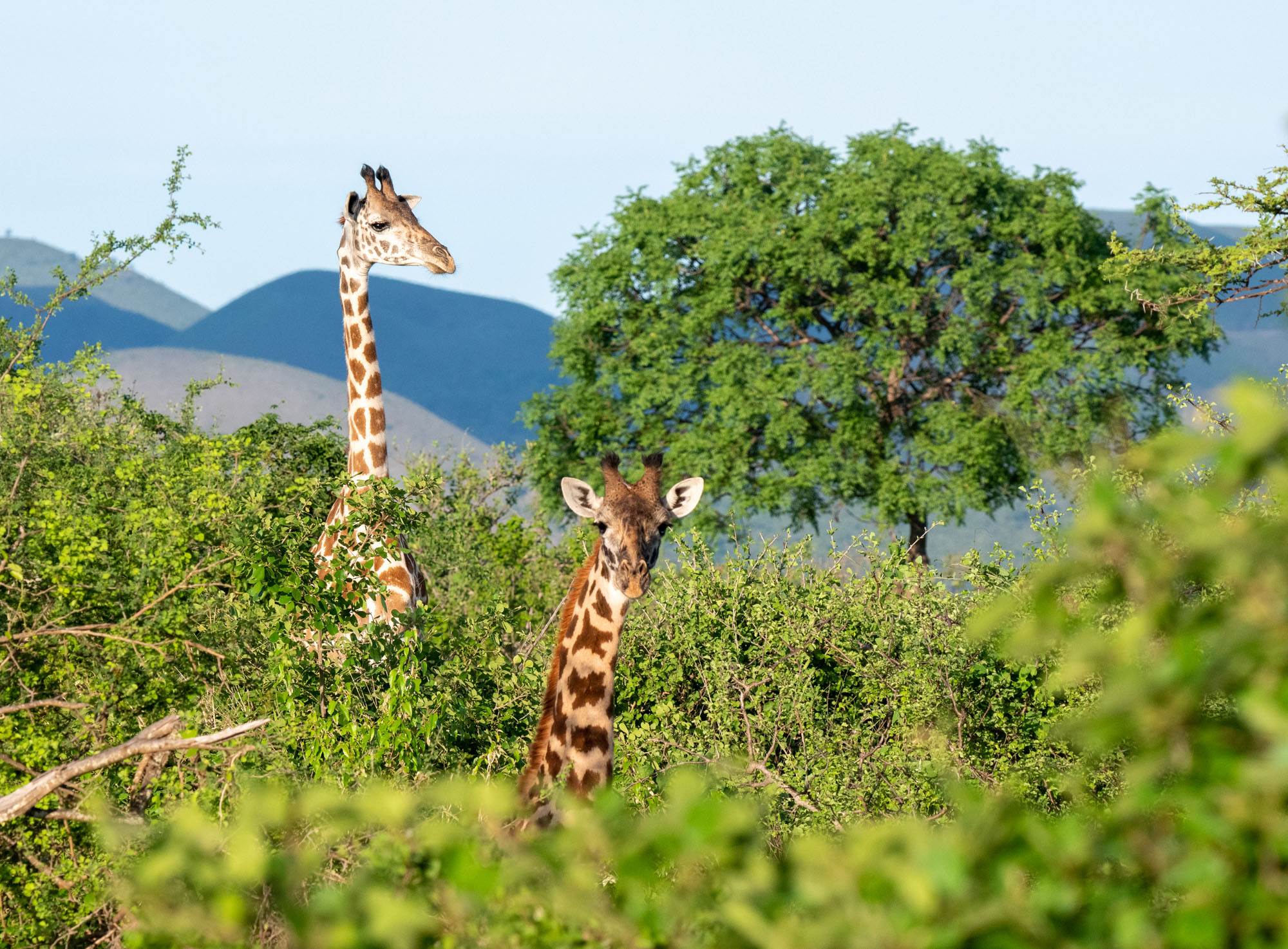 Our blog post next Friday takes a look at a remote area of the Masai Mara, right on the border of Tanzania, the Olderkesi Conservancy, with the focus being on one of the most successful and progressive Kenya safari camps, Cottar's 1920 Safari Camp.
YOU MIGHT ALSO BE INTERESTED IN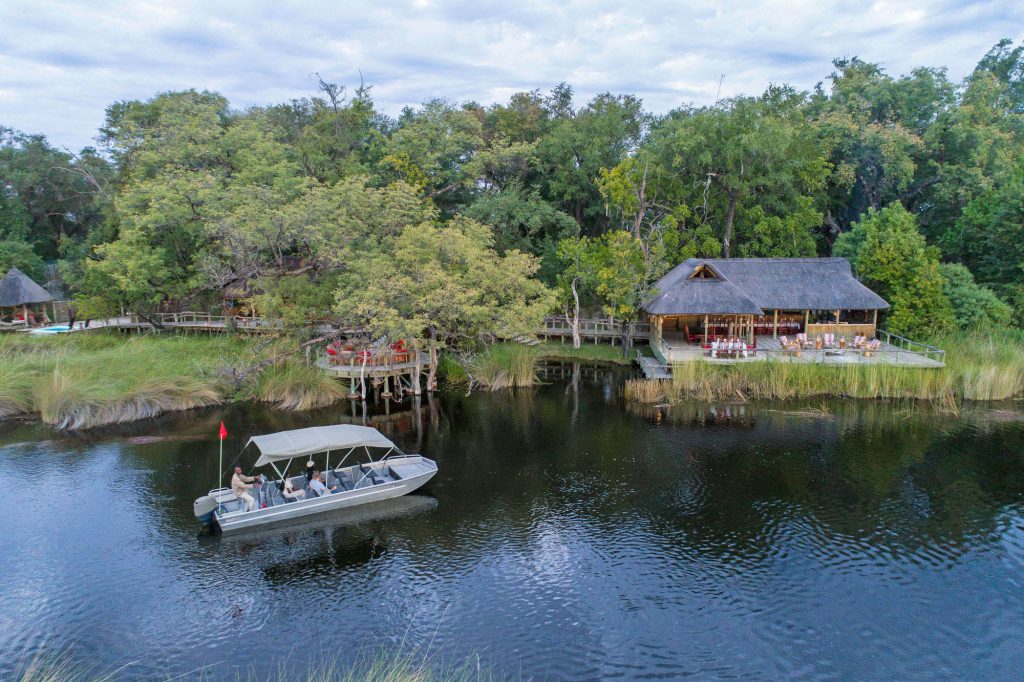 10th Aug 2021
Xakanaxa Camp, Botswana
What is there to be said upon one's return from a trip to Botswana? That it was fun?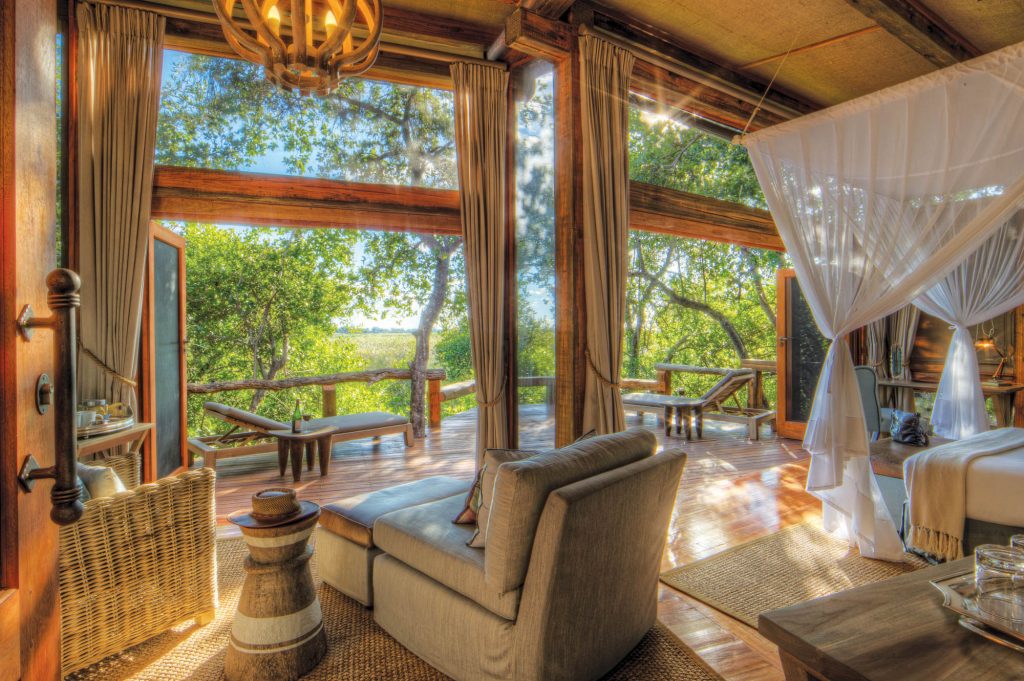 3rd Oct 2022
Camp Okavango, Botswana
Camp Okavango is in the heart of the permanent part of the Delta. In this idyllic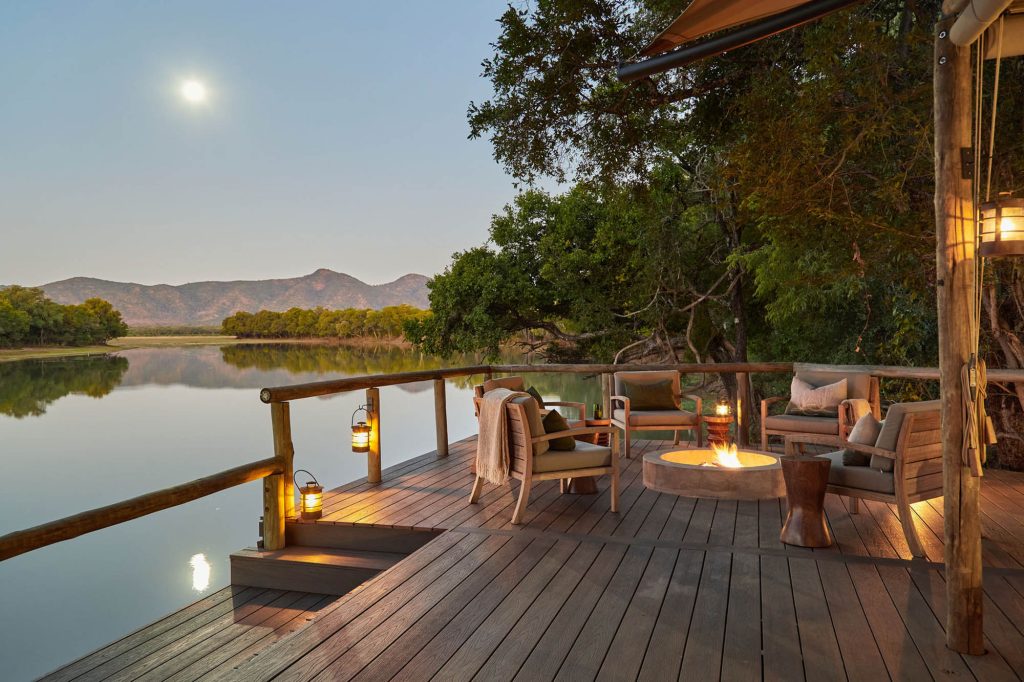 10th Sep 2021
Chindeni and the Bushcamp Company, Zambia
By late July we found ourselves at Chindeni, a small Bushcamp Company property
SUBSCRIBE TO OUR NEWSLETTER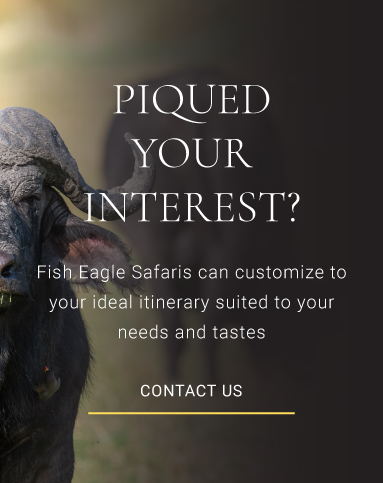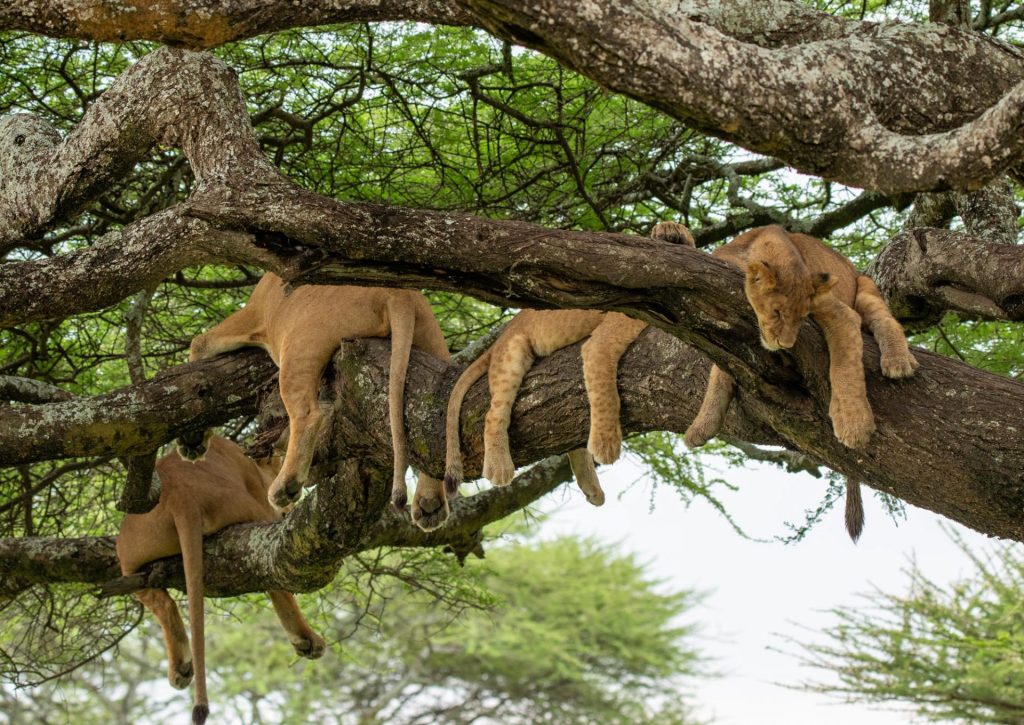 19th Nov 2021
Where to go on safari in 2022-23
As the Covid pandemic retreats worldwide, thoughts turn to resuming life the way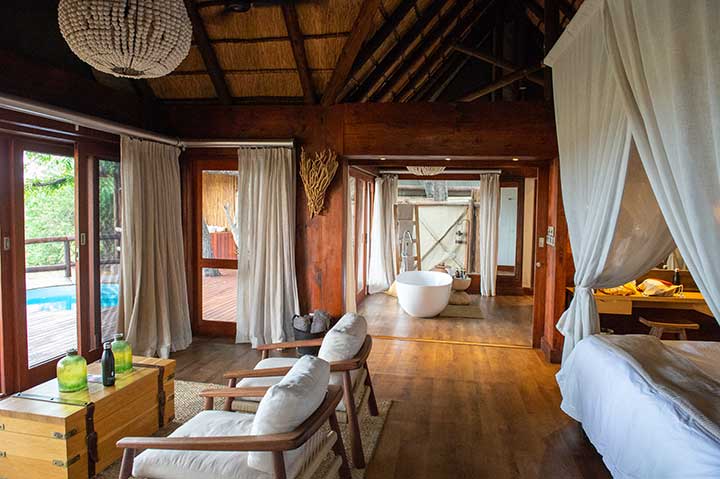 4th Aug 2022
On Safari At Belmond Eagle Island Lodge, Okavango Delta
What is the 'secret sauce' for an unforgettable few days on safari in Botswana?