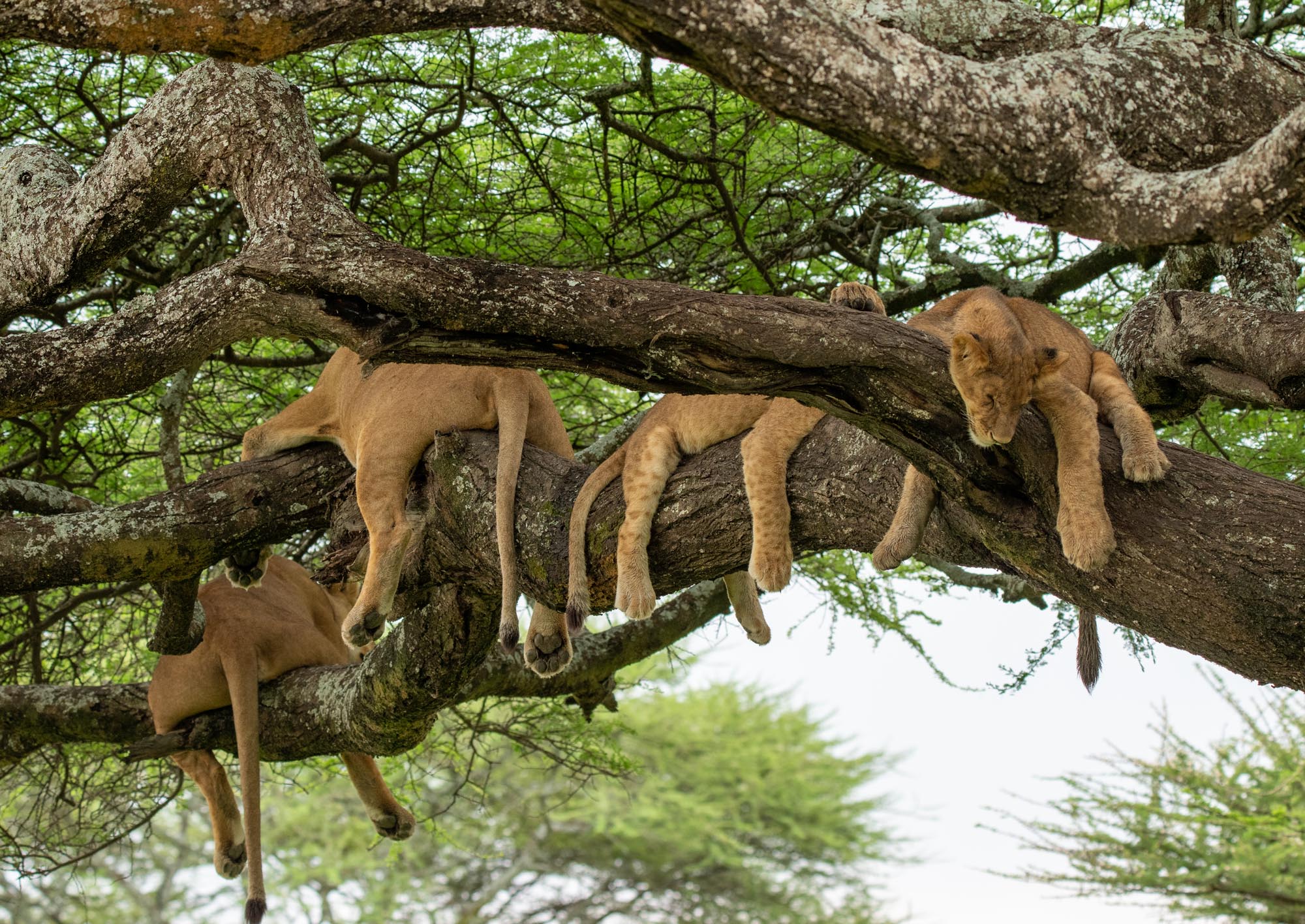 Where to go on safari in 2022-23
As the Covid pandemic retreats worldwide, thoughts turn to resuming life the way we once did, filled with family, friends, togetherness - and travel. 
Picking up where we left off around March of 2020, we can once again dream and plan on visiting foreign shores.  
As and when travelers resume planning trips to Africa, they soon find out that there are dozens of safari destinations and hundreds of combinations of camps and activities. 
Fortunately, there are just a few golden rules for a happy and successful safari trip:
* Spend more time in fewer locations.  Now more than ever it makes sense to take a single country trip with fewer, longer stops. 
* If you have a good guide you can have a great safari almost anywhere, anytime.
* Smaller is always better than bigger when it comes to group size and camp size.
* You almost always get what you pay for; in the case of a good safari it is prime location, small camp, good guiding, privacy (private concessions, private guide & vehicle), all-inclusive pricing and an all-round quality experience with no unpleasant surprises.
Here are a few destinations we visited recently and which we think hold great appeal for the next couple of years, for a variety of reasons. Most importantly, all of these destinations are suitable for a single country trip, reducing the number of potential Covid tests and lessening the burden of entry formalities and hassles associated with border crossings. 
Zimbabwe
Zimbabwe's three prime game-viewing areas namely Hwange, Matusadona (Lake Kariba) and Mana Pools make a truly unbeatable safari combination with as much diversity as just about any other safari destination.  You'd have to fly between some areas but even with the inclusion of flights, 10 days split between these three areas in the high season is still going to be 50% less than comparable camps in Botswana.
Start your trip in Victoria Falls for the views and an extraordinary range of adventure activities and consider including the Matobos for rhino viewing, terrific scenery, culture and history.
Luke and Kyle credit Mana Meadows Tusk & Mane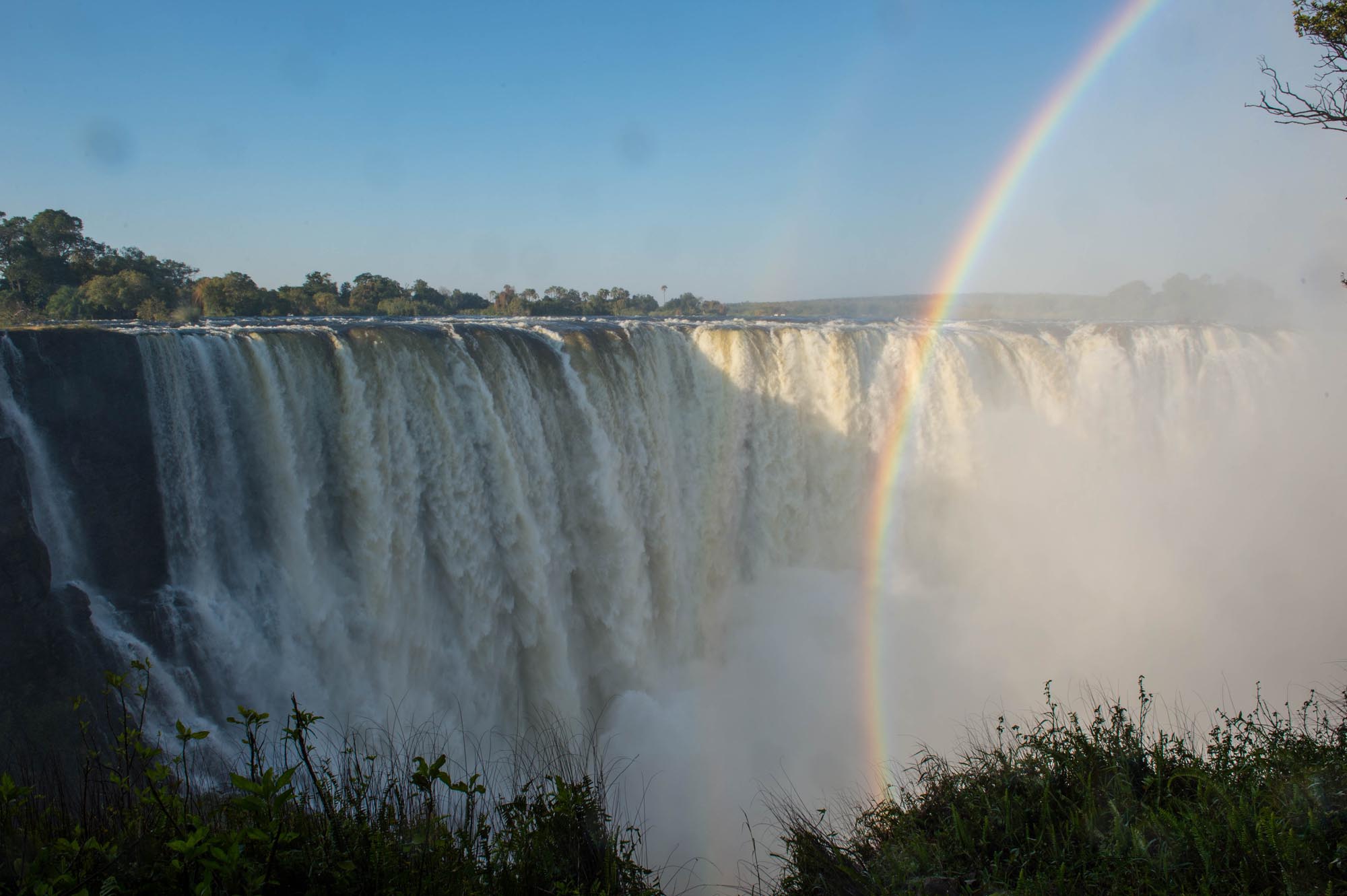 Zimbabwe is a classic African safari destination with excellent game-viewing, headlined by the presence of thousands of elephants in all of the major national parks, most notably Hwange which has in excess of 30,000 elephants.  Add to that buffaloes, eland, plenty of giraffe, zebra, wildebeest, special antelopes such as roan and sable and a good variety of cats and you end up with  a first-class game-viewing destination.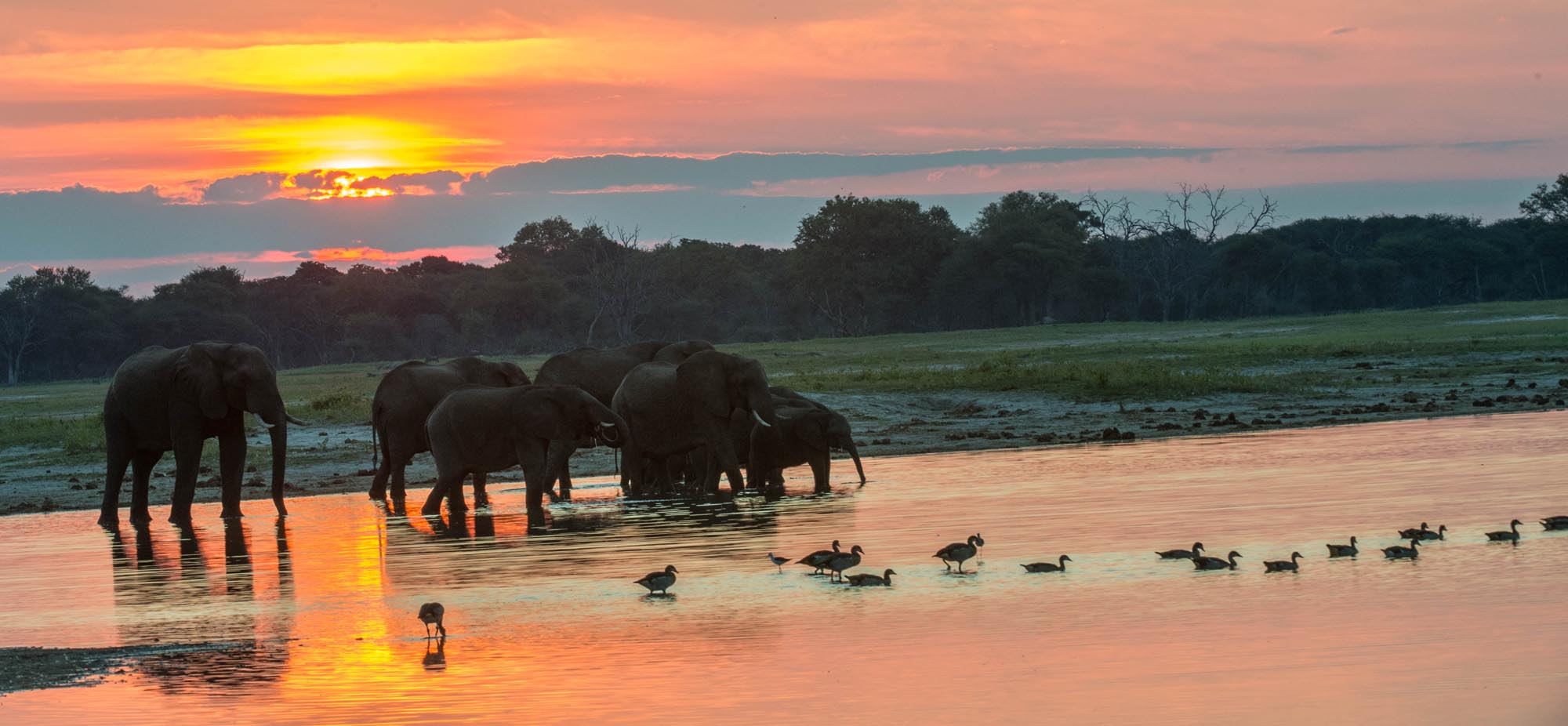 Kenya
There is simply nowhere better for a first safari than Kenya.  Why?  Diversity of habitats, abundance of animals and wide-open plains making game-viewing relatively easy and rewarding.  Add to that a well-functioning  tourism infrastructure, super-friendly people and a wide range of accommodations catering to every taste and budget.  Kenya is easy to get to from the USA via Europe or the Middle East, or on a non-stop flight from JFK to Nairobi on Kenya Airways, currently operating several days per week.
I would be very hard pressed to think of a 10-day safari that offers nearly as much to see and experience as a combination of Amboseli (no place better for elephants & views of Kilimanjaro); Lewa or Samburu (spectacular endemics such as Reticulated Giraffe and Grevy's Zebra & beautiful 'out of Africa' views) and the Masai Mara, for simply the best game-viewing in Africa.   This can be done on a fly-in basis with any start date.  Shoulder months such as June and November offer excellent value for money.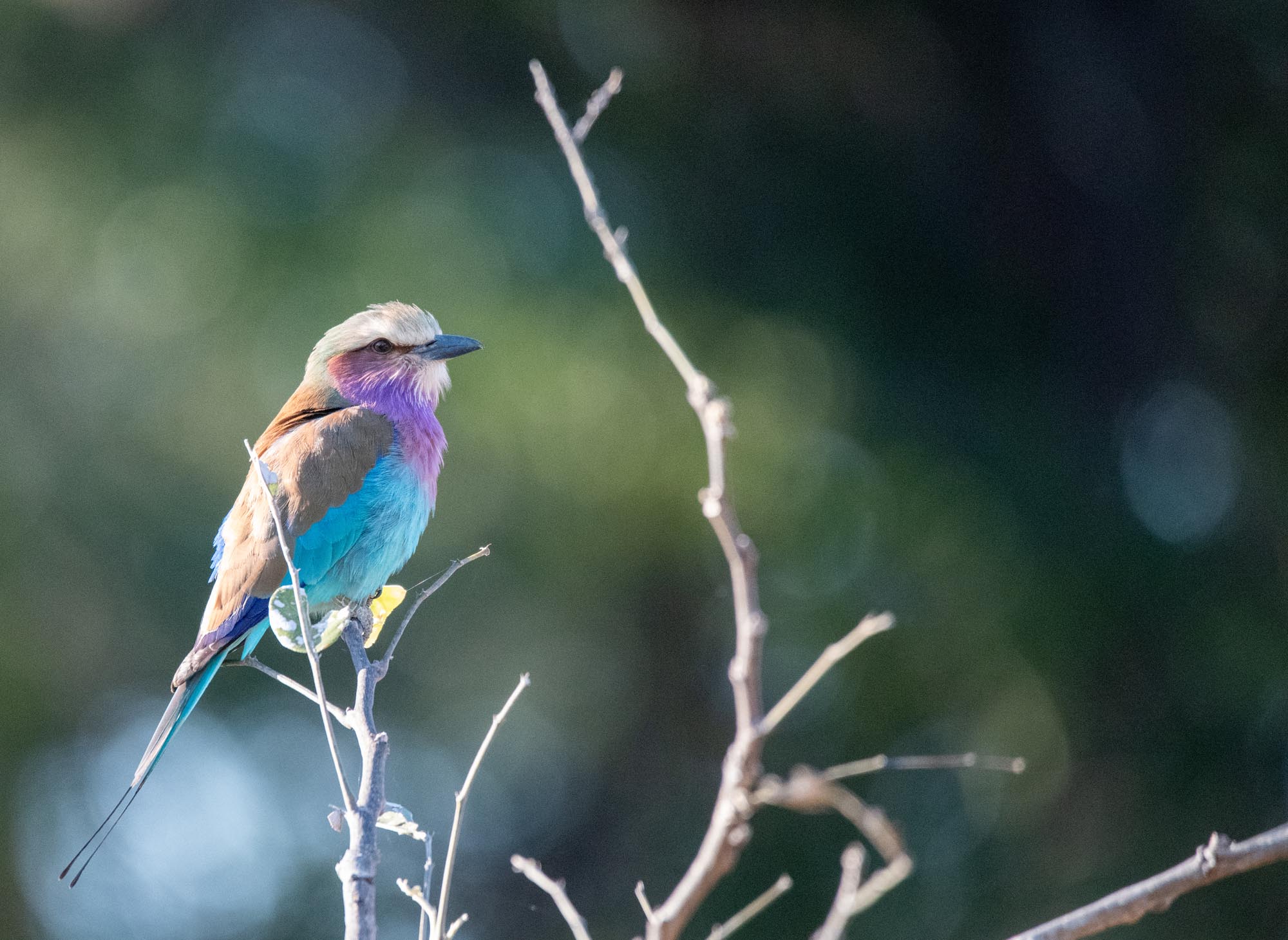 Western Tanzania and the Serengeti
Prefer to be away from the 'maddening crowds' and able to handle some long flights and the occasional bit of discomfort in pursuit of authenticity and excitement? If so, then Tanzania and specifically a combination of the Serengeti, Tarangire and Katavi National Park in far western Tanzania would be ideal.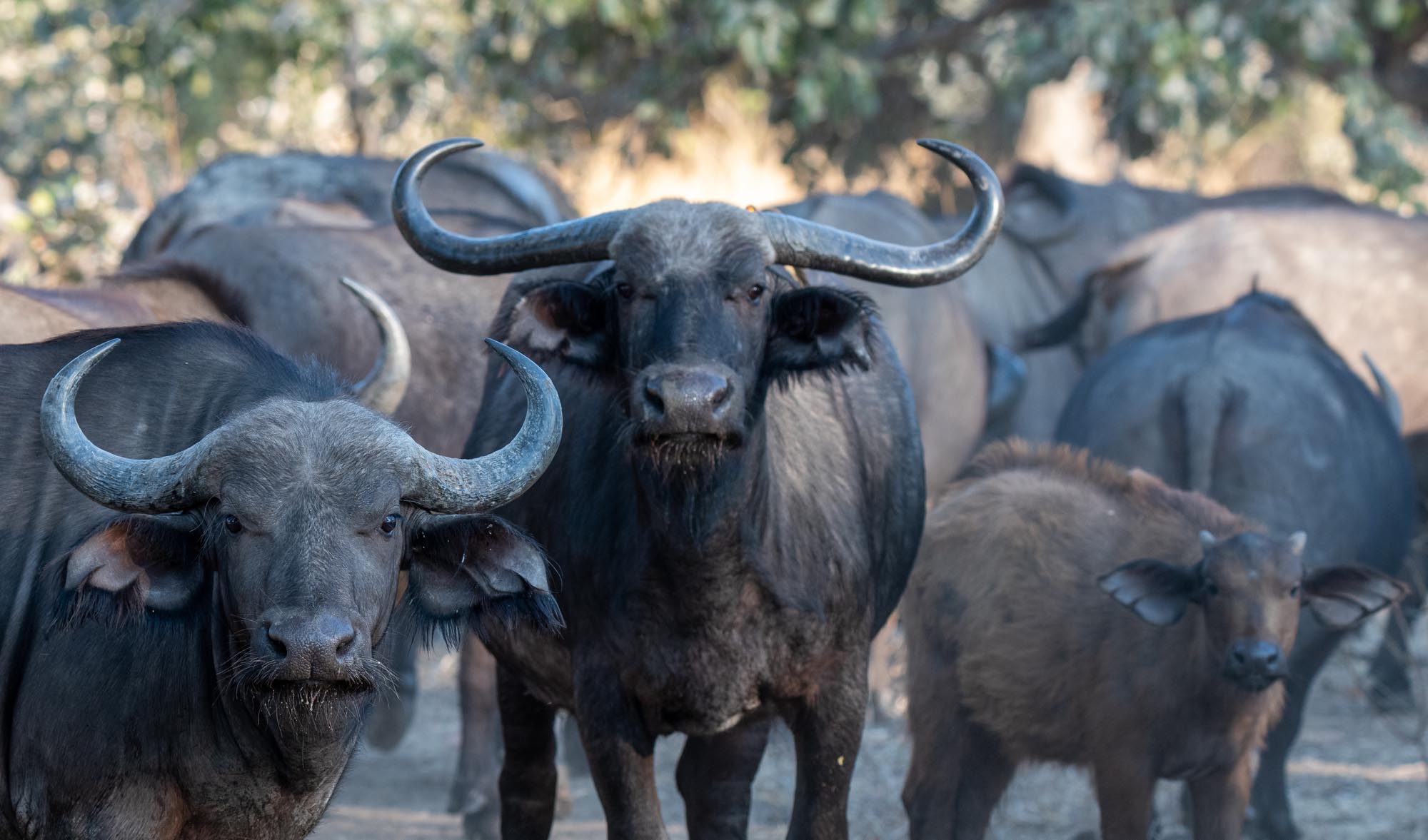 What to expect?  Mostly small, remote camps with few other people, excellent game-viewing and superb birding plus simply the best chimpanzee treks in all of Africa, at Mahale Mountains National Park.  The addition of a few days in Katavi National Park elevates this from a great trip to an outstanding one.  This remote park is an unvarnished slice of African wilderness where the dry season pushes its large hippo population to the limits of endurance.  Big herds of buffalo, elephant, plenty of predators – Katavi has it all and there's few other people around.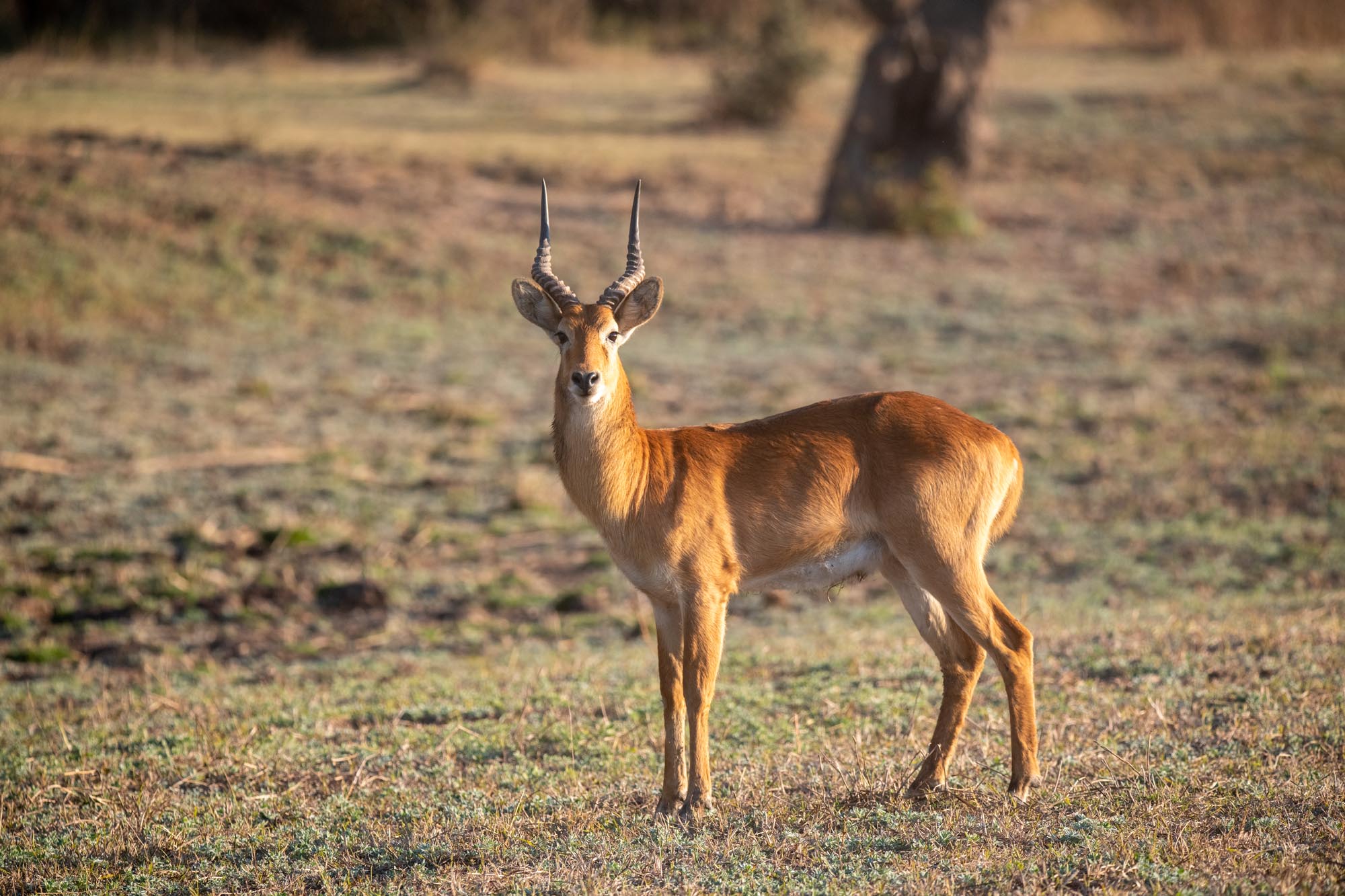 The ideal itinerary for this combination would have 4 or 5 nights in the Serengeti (which can be split between the northern and central region), 3 nights at Greystoke Camp in the Mahale Mountains National Park and 4 nights at Chada Katavi.  Stay a little longer by adding a couple of nights at Ngorongoro Crater at the start of the trip.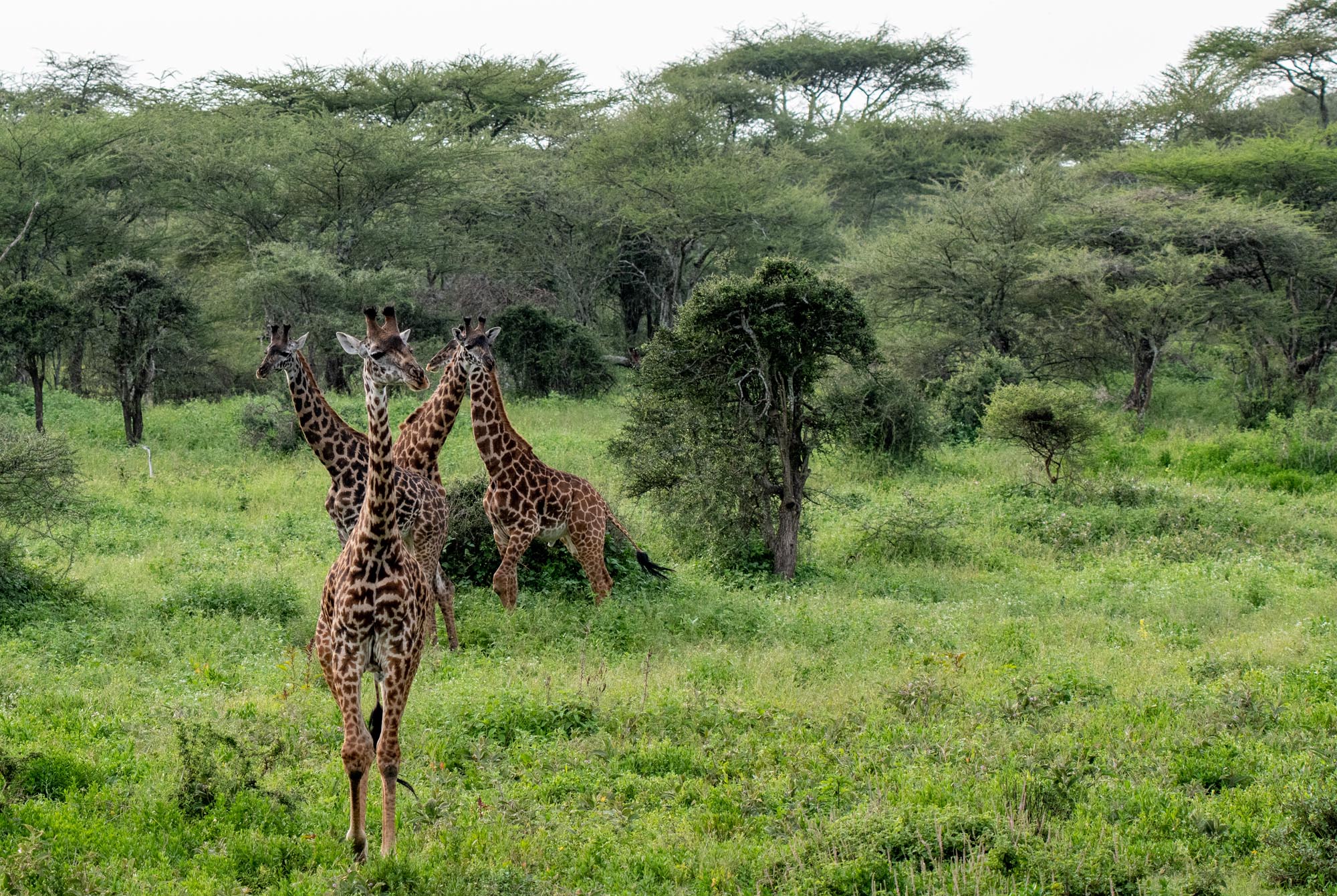 Southern Tanzania & Zanzibar
For another remote and very private Africa experience, I would recommend a combination of 4 nights in the Ruaha National Park in south-central Tanzania (Nomad's Kigelia, Asilia's Kwihala or Jabala Ridge or Mwagusi Camp) plus one or two camps in the Selous Game Reserve (Sand Rivers - sublime) and perhaps Beho-Beho (on our Groundhog Day list). And then add a few days in Zanzibar at the end, a combination of Stone Town and one of the beach resorts.  If pressed for time, a couple of nights in Stone Town would suffice as long as you include a half day walking tour of Stone Town (must do) and possibly an  outing to Jozani Forest Reserve to see the Red Colobus monkeys and the Mangroves.  The Spice Tour is a bit touristy but highly entertaining and educational.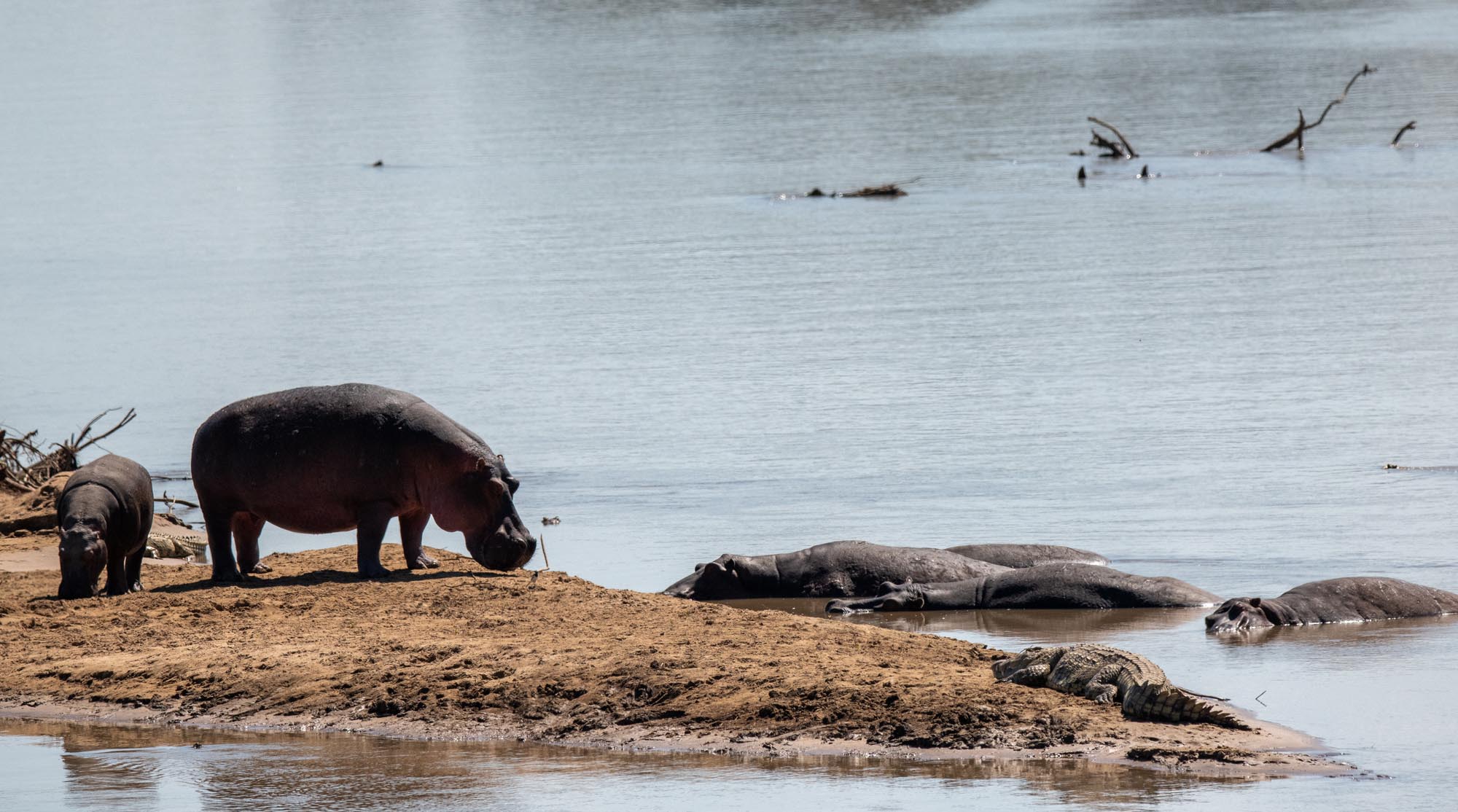 Zambia
Zambia is huge and with three premier safari areas - South Luangwa, Lower Zambezi and Kafue - it has an amazing diversity of scenery, habitat and activities. Walking is central to the experience everywhere yet it isn't forced or mandatory. They do the walking excursions mostly early in the morning as it can and does get hot later in the day.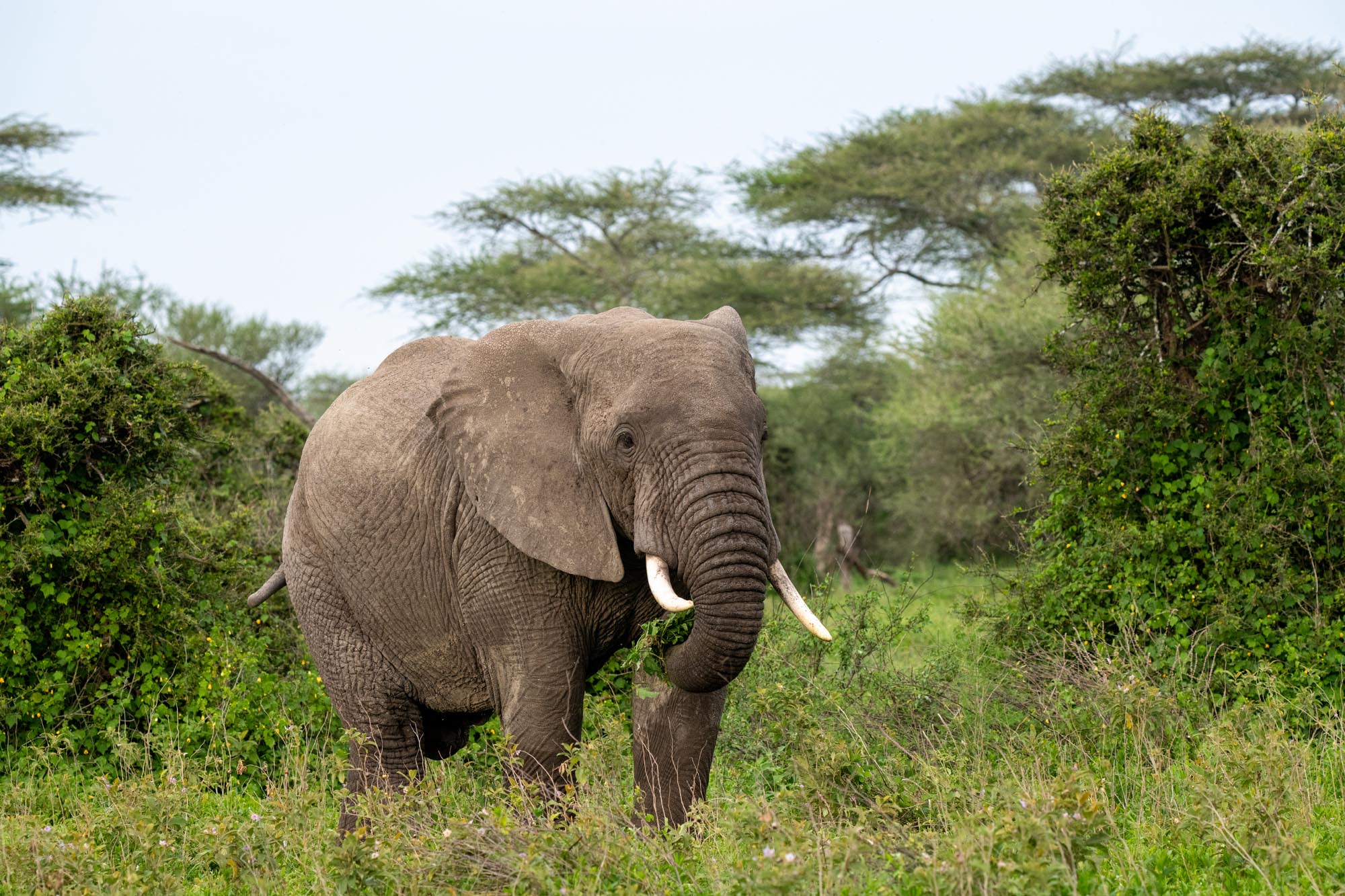 Some of the best areas in Zambia like the Kafue and Lower Zambezi are considerably better later in the dry season, so my recommendation would be to travel there from July through October.  It does get hot and dry then but definitely worth it for the concentration of elephants and other wildlife, close to water.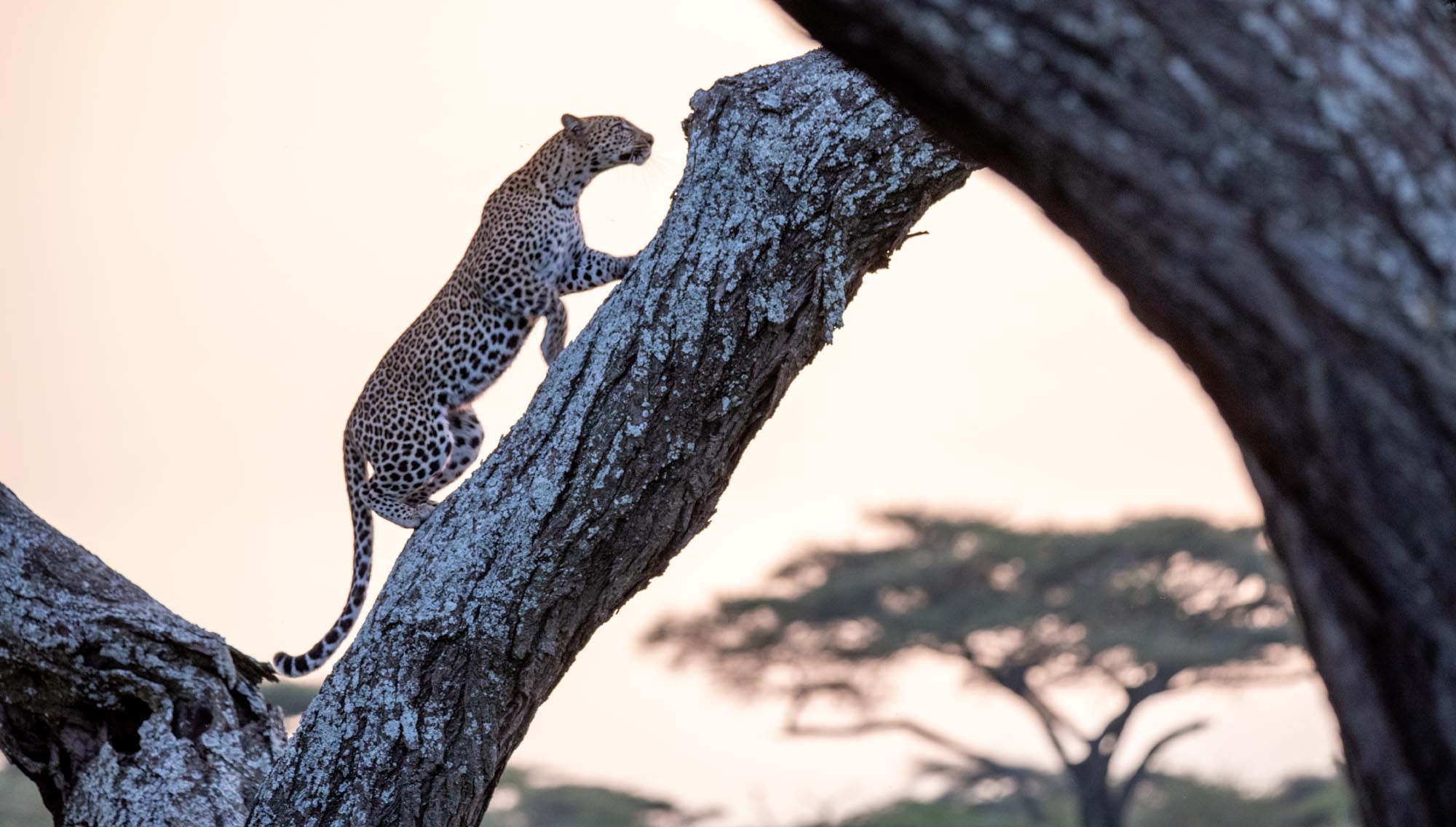 In terms of game-viewing, the highlights in the Kafue National Park include lions and leopards. The latter are well represented at Musekese Camp (which we highly recommend visiting) where there are 17 leopards in the area just around the camp. On a visit earlier this year, we saw two females interacting which is highly unusual. All the leopards have individual designations and their behavior and distribution and relationships are intensively studied.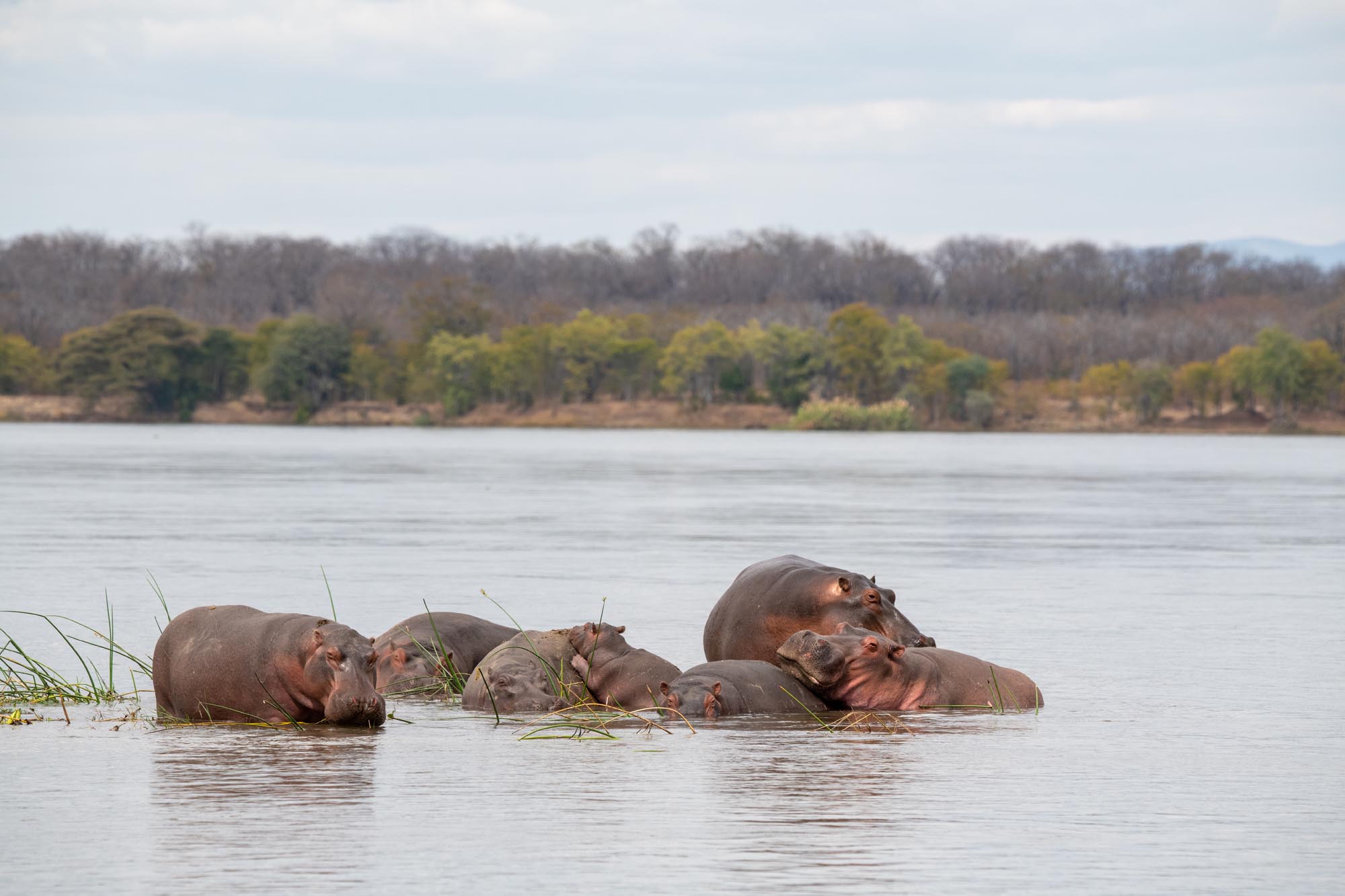 The South Luangwa National Park is also known for an abundance of leopards plus good elephant numbers, giraffe, zebra and of course hundreds of hippos along the Luangwa river. There are multiple thousands of hippos on the Luangwa so you are almost never quite out of hearing distance of their booming snorts and honking. We are partial to the Shenton camps (Kaingo and Mwamba) as well as the Bushcamp Company and Time & Tide properties.  They all offer a slightly different experience - depending on location and season - but all are excellent.
The Lower Zambezi National Park offers a distinctively different experience and setting, with most of the camps located on the banks of the Zambezi.  So in addition to game drives (day and early evening), you can also do boating and canoeing, as well as walking. From August onwards the seeds of the Winterthorn trees start to drop, which attracts dozens of elephants day and night. The pods are like candy to them. This is best seen and experienced at the camps west of Jeki Airstrip, being Old Mondoro, the Tusk & Mane camps and Anabezi. 
The area around Tusk & Mane in Lower Zambezi is impossibly atmospheric and there is just nowhere else like it. Tusk and Mane's Kutali and Chula camps are  rustic with bucket showers (having proper flush toilets) but the experience is as 'classic safari' as it gets.
The canoeing experience on the Lower Zambezi is amazing as well. We saw about 50 hippos on a three hour canoe outing and elephants crossed the channel in front of us and behind us. All in all an action packed outing with a few jolts of adrenaline here and there, yet I felt quite safe due to the expert guiding. Boating on the Kafue and the Zambezi  rivers adds yet another facet to the Zambia  experience. The two rivers are so different yet I found both of them to be fascinating given the immense flow of water and the importance they have to the wildlife areas in Zambia.
At any time of the year, the vehicle density in Zambia - except in the Mfuwe area - is lower than anywhere else. The camps are really small, mostly with just 4 or 5 tents. In areas like the Lower Zambezi and Kafue the experience is like being on your own private African safari.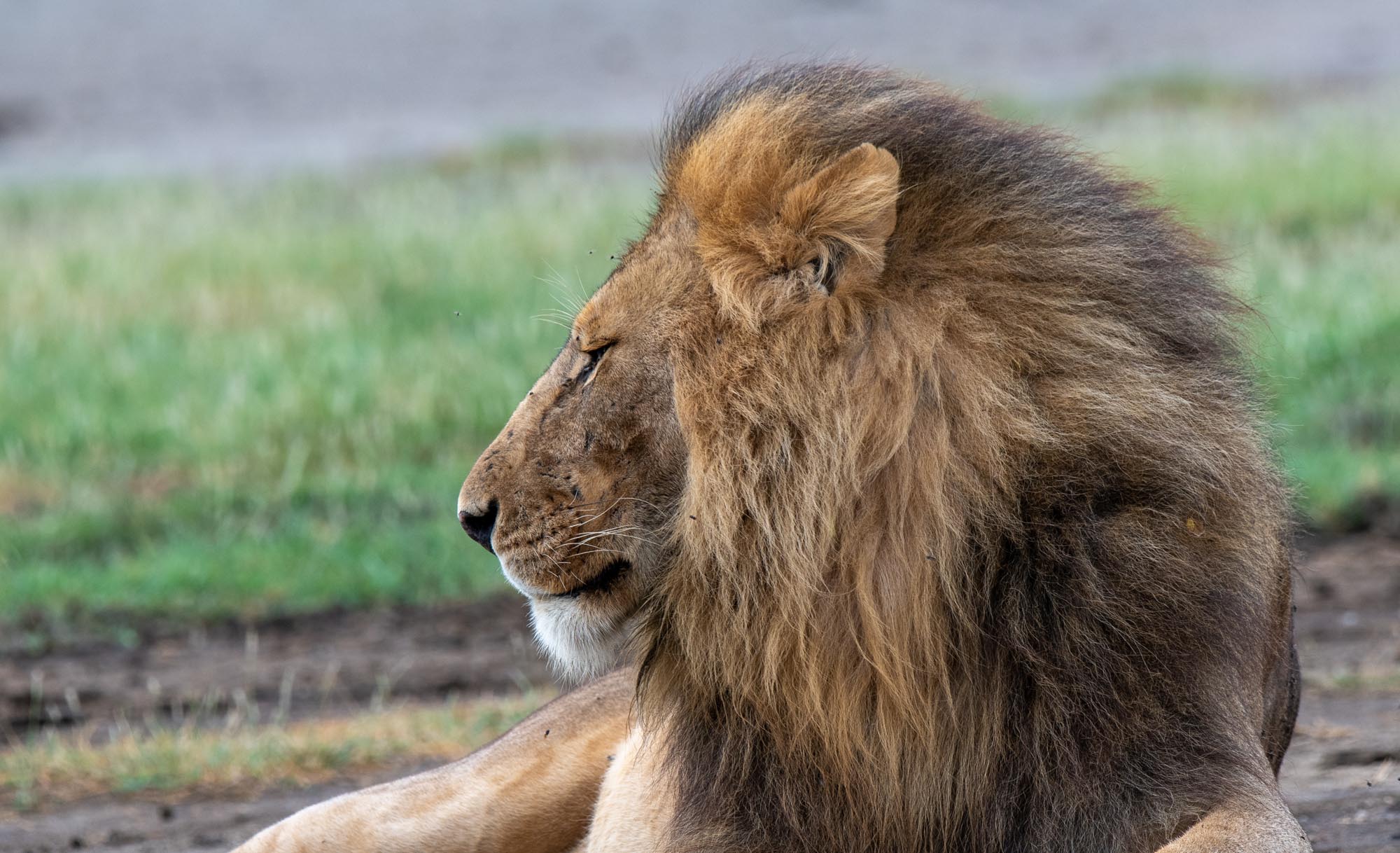 Botswana
I have not changed my mind about Botswana being among the very best safari destinations of any. On a recent trip which included Chief's Island in the Moremi, the Okavango Delta and the Kalahari, we again experienced Botswana's abundance of wildlife, beautiful scenery and friendly people. 
On our very first game drive out of Chief's Camp we saw African painted dogs, lions and cheetahs. That set the pace for the entire trip, with buffaloes on our arrival at Eagle Island Lodge, a couple of baby leopards there, interaction between two sets of male lions at Xigera Safari Camp and ending with a mother and baby pair of white rhinos at Dinaka, in the Kalahari.   And of course all the plains game including plentiful giraffes, zebras, wildebeest, lechwes, gemsbok, springbok, tsessebe, steenbok, a myriad of hippos and more.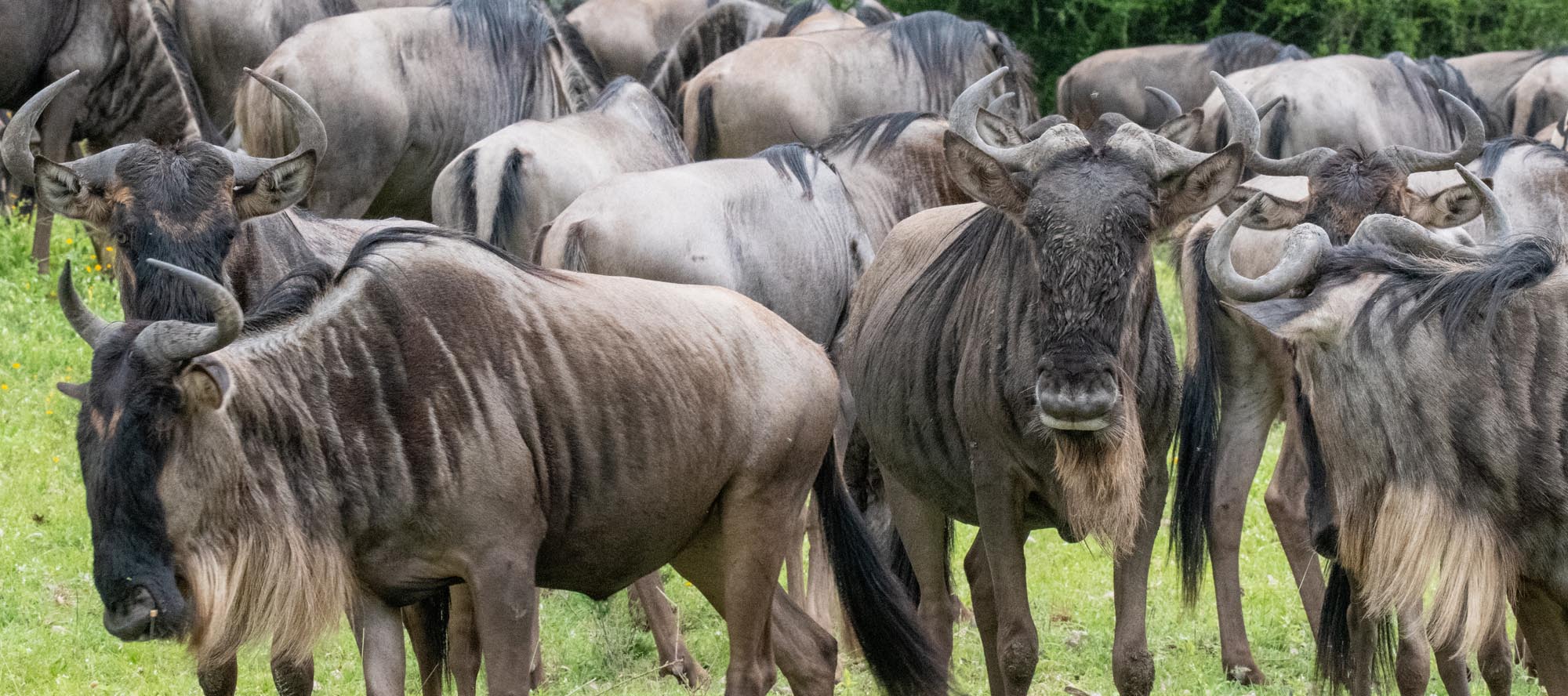 Botswana has gotten quite pricey – especially from June through the end of October (high season), but you don't have to spend weeks here to have a fantastic time on safari. Seven to nine nights total on safari is more than adequate.  For a longer trip, add on a few days in Zimbabwe or South Africa. To keep the price manageable, consider going in the low-demand season, from November through the end of March.  If you spend a bit more time in fewer areas (to give yourself a little more time and opportunity to find some of the elusive species like leopards and cheetahs), it can be every bit as good as the high season.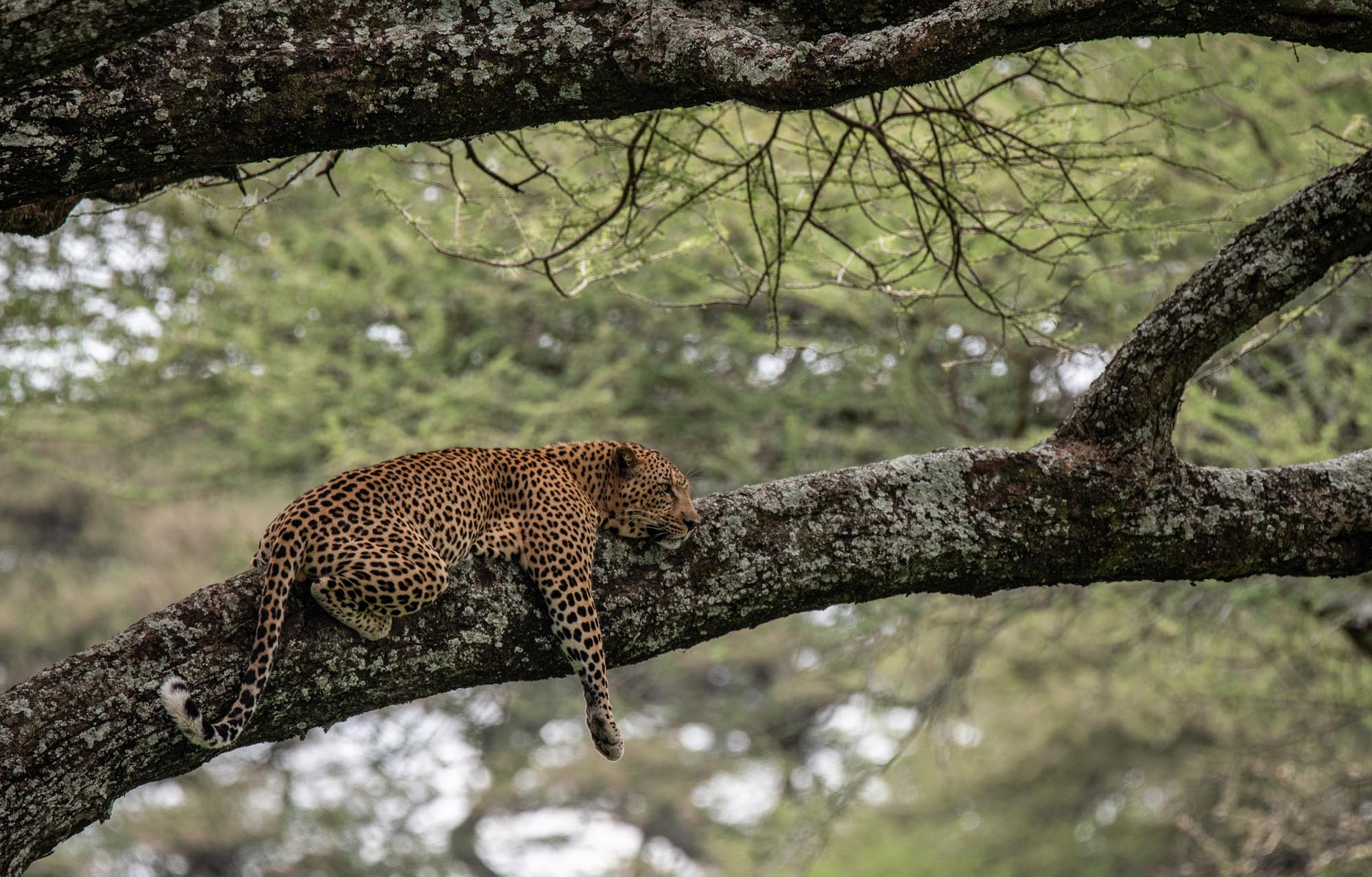 Some visitors - notably photographers - consider the low season to be the best time of the year, bar none.  Why?   There are lots of baby animals around (notably hundreds of baby impalas)  which stimulates predator activity.  Just about every day, you will experience gorgeous sunrises and sunsets due to the presence of some clouds.  There are many bird species in breeding plumage, and lots of summer migrant bird species present, including the strident woodland kingfisher, several species of shrikes, bee-eaters, orioles, wading birds, birds of prey and many more.  The animals are generally in good condition at this time of the year due to abundant food sources, and the green vegetation creates beautiful backdrops.  The bottom line?  Travel to Botswana in the low demand season and enjoy superb game-viewing and exceptionally good photography conditions  at much lower prices, with far fewer  other visitors around. Call or email us for information about several superb low-demand season trip itineraries and cost estimates.