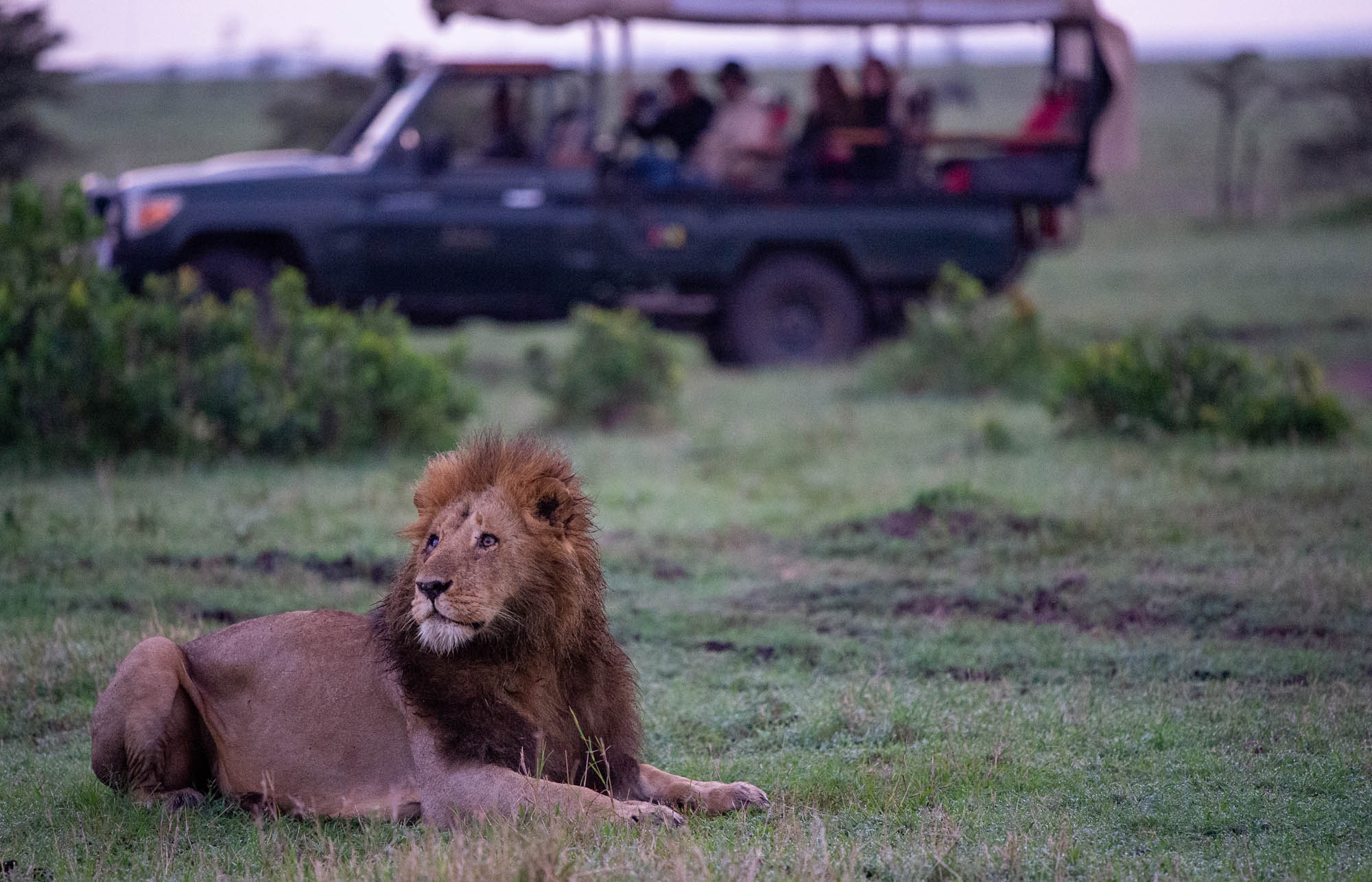 How to book a better safari
Fish Eagle Safaris' owner Bert Duplessis and his team at Fish Eagle Safaris Inc. have been helping people plan their African safari trips for more than 30 years, since 1990.  Based on all those years of experience and having travelled to practically every major safari destination in Africa themselves – repeatedly - here are their suggestions for making your first - or next - trip as good as it can be.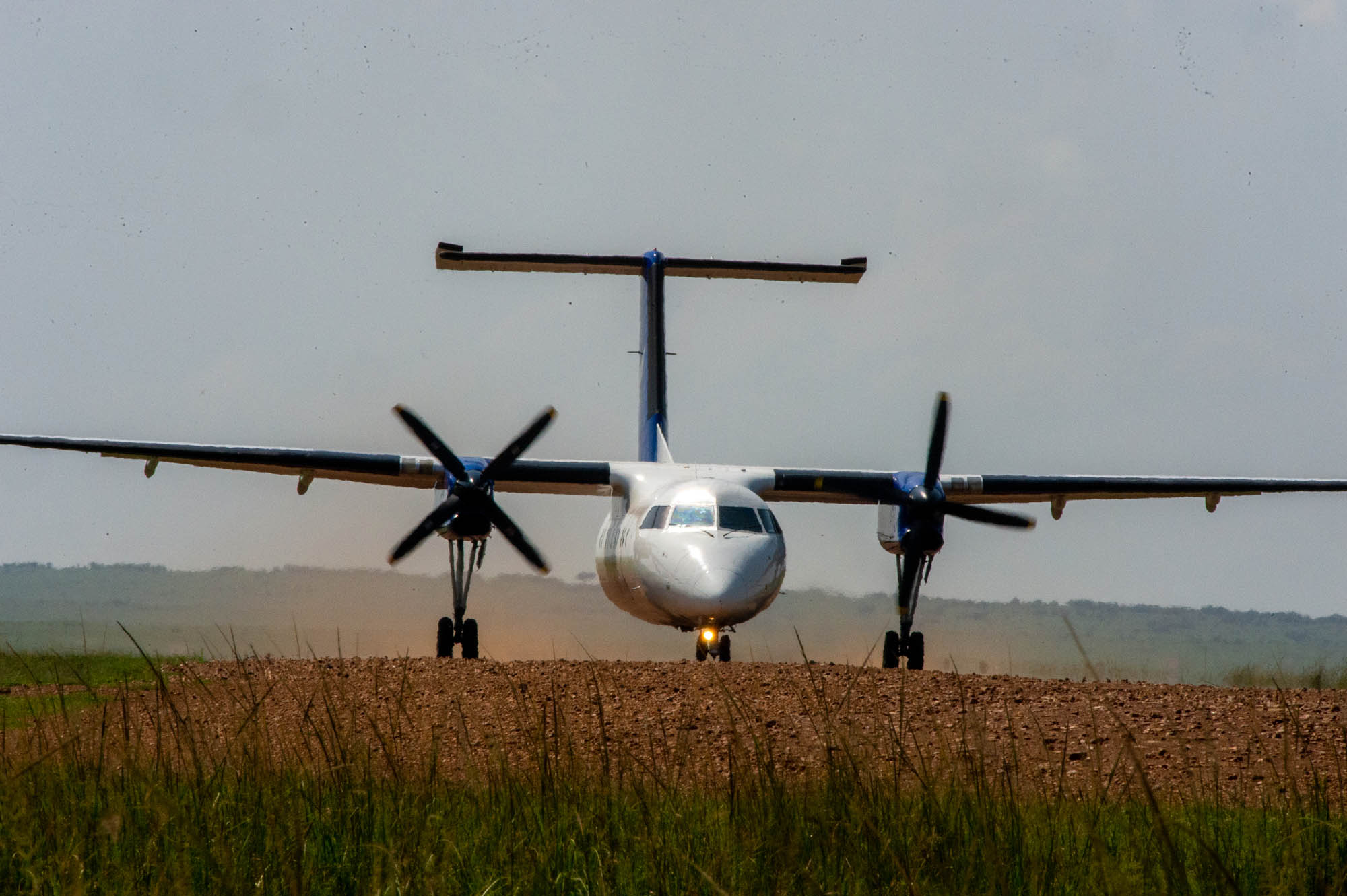 SPEND MORE TIME IN FEWER AREAS
Making just one change to your African safari itinerary is almost guaranteed to improve it.  Spending more days in fewer places.  Trying to do too much and cover too much ground on a single Africa trip is a rookie mistake and one you don 't have to make.  Rushing around from one area to the next is frustrating from a logistical perspective (packing, unpacking, living out of a suitcase), and it costs more on a 'per diem' basis due to additional flights, transfers, visas and other expenses.  Many properties offer long-stay discounts where they will include one free night if you stay for four, or variations on that theme.  Slow down to save money – and enjoy the ride.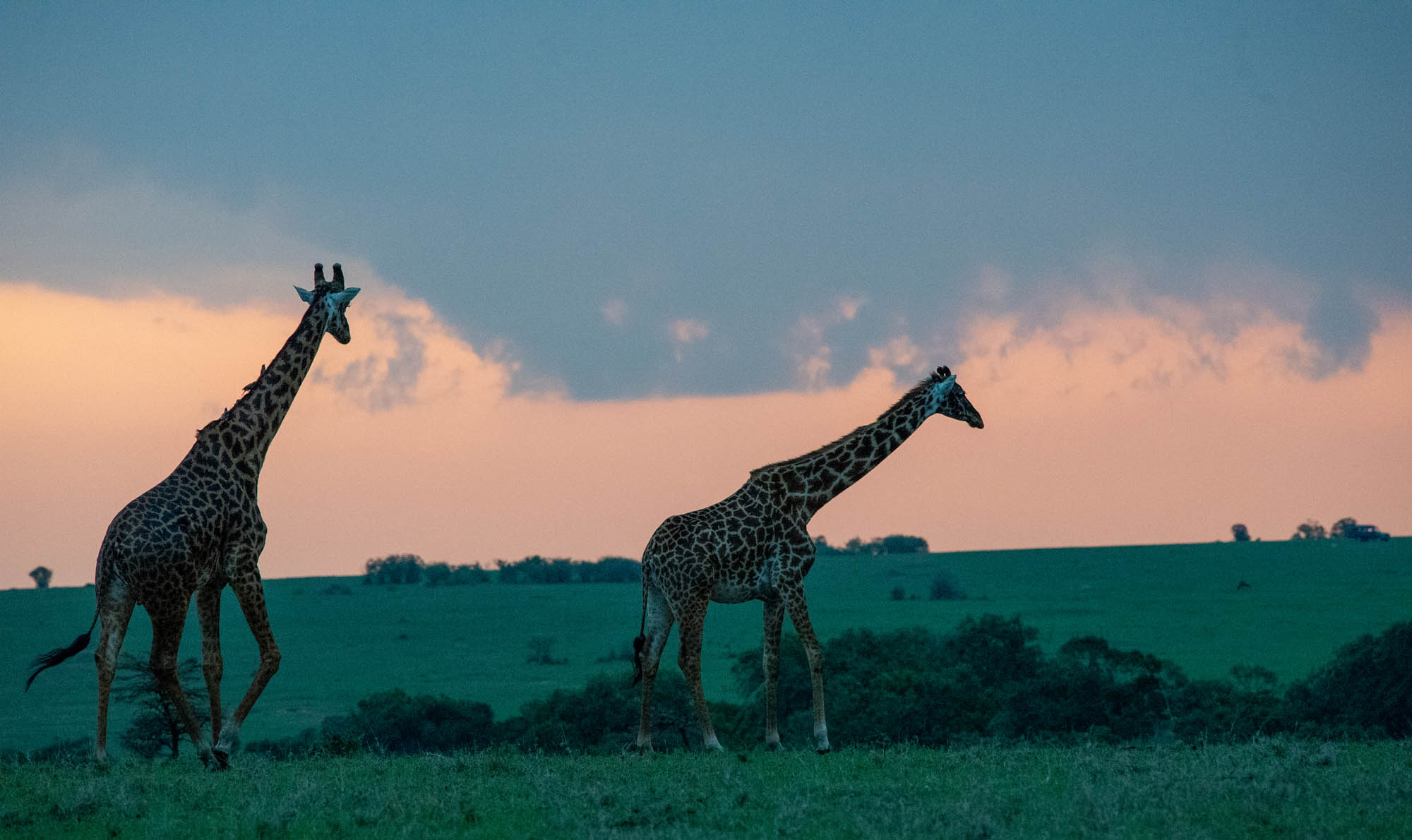 Africa is at heart a slow continent, best suited for exploring at a leisurely pace, in keeping with the ambiance of the wilderness which is anything but frenetic.  Things happen when they happen.  The animals do not have set schedules and they move around in real time.  Allow yourself plenty of time to find and see them.  Soon enough, you will start understanding and even anticipating behavior and gain insight into how different species interact, both within their own group and towards others.  Few things in the wilderness are as fascinating as watching animal interaction such as when one elephant herd encounters another one.  It can be amiable - if they have familiar bonds - or tense, if they don't.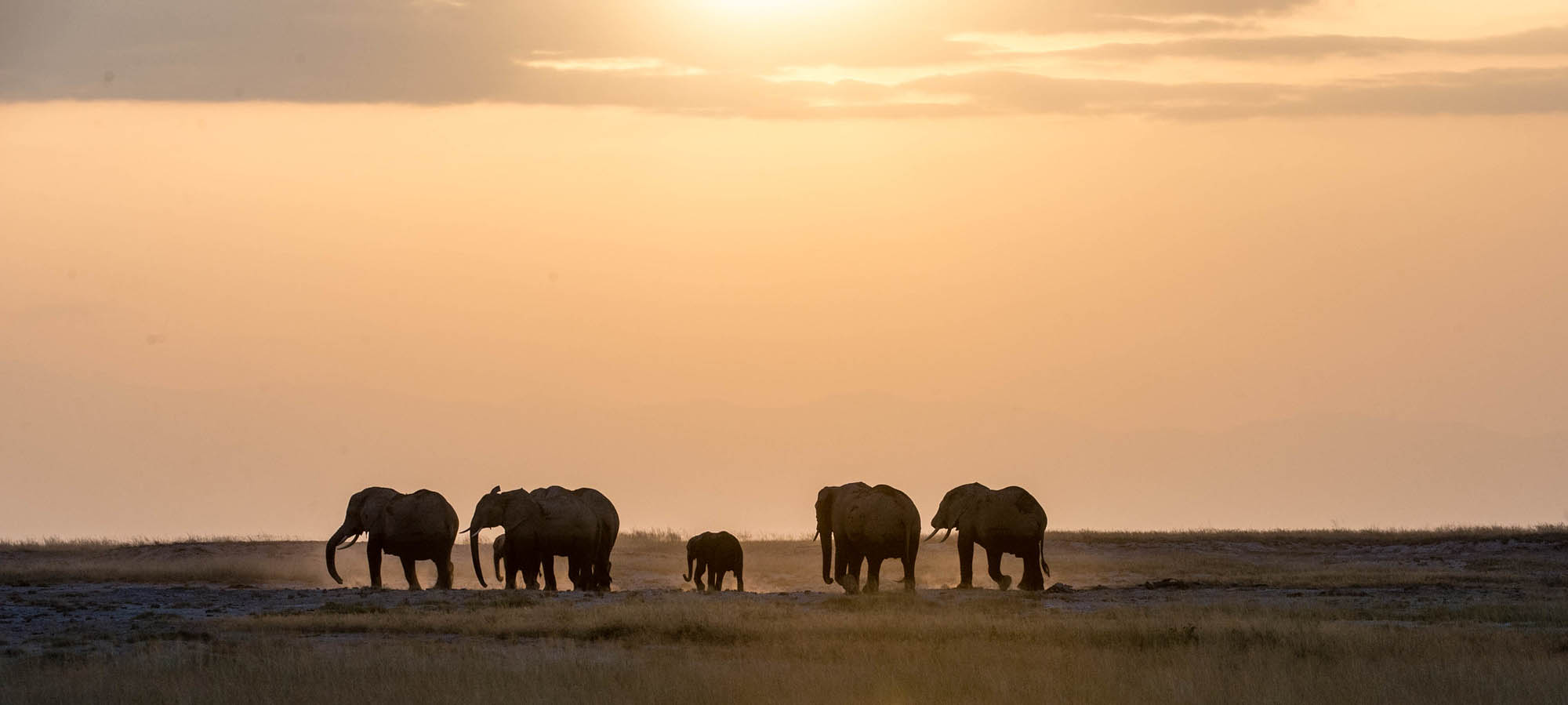 If you're simply driving by and stopping momentarily for a photograph or two, already thinking about the next sighting, you may never gain insight into what amazing creatures elephants really are.  With enough time on your hands, you can observe a herd approach a water hole, start to drink and then - almost visibly - begin to relax and enjoy each other's company.  To fully appreciate scenes like these, and to sit and wait for them to unfold, you will need more than just two days in an area..  
On one of my first trips to Southern Tanzania, I came across a small group of British travelers who were spending an entire week at the sublime Sand Rivers camp in the Selous.  At first I thought they were crazy.  What could you possibly do with so much time in one spot?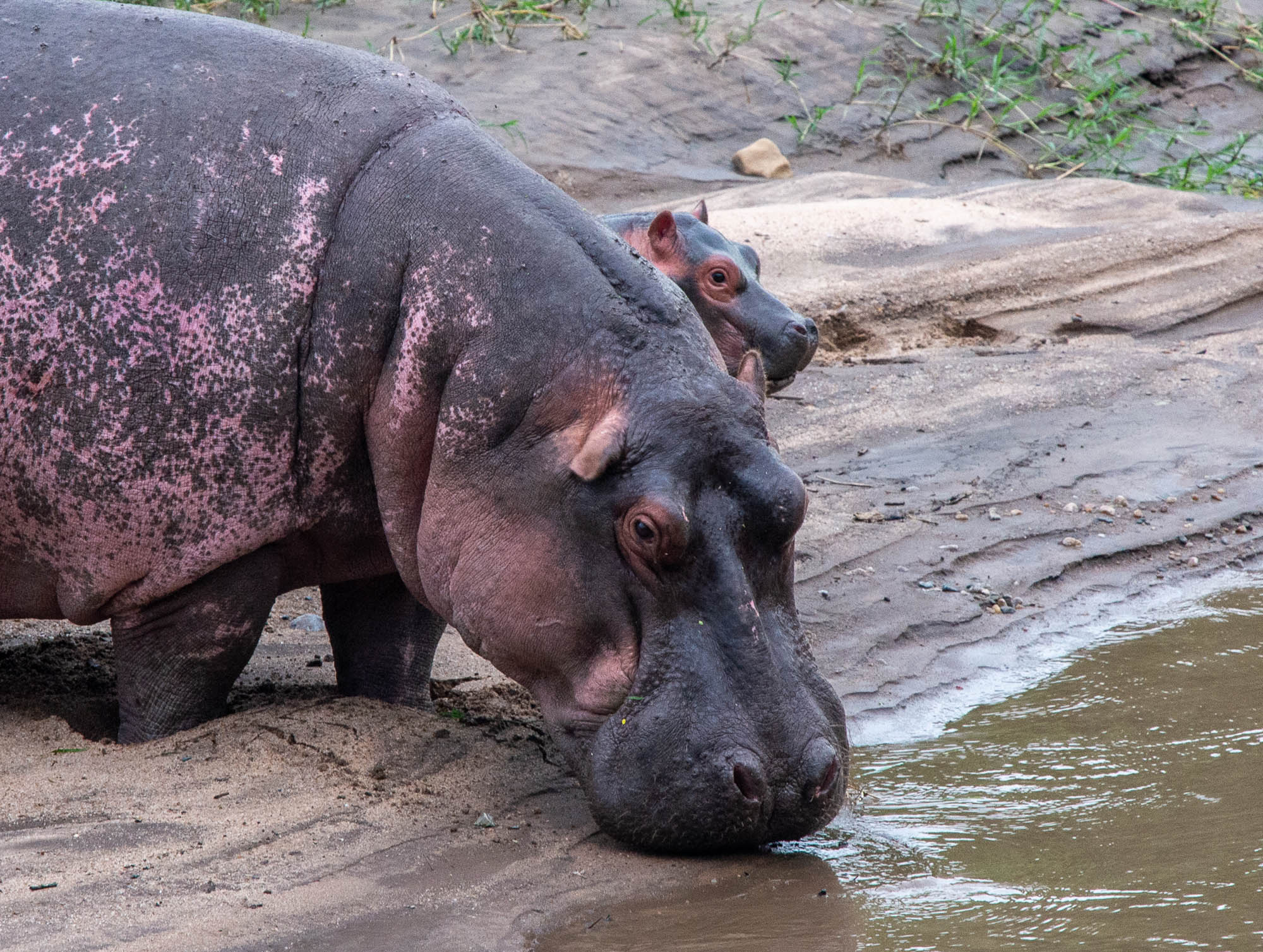 Of course, I soon found out that they were experienced safari aficionados who had traveled all over Africa.   They knew exactly what they were up to.  They took a day trip up the Rufiji River to Stiegler's Gorge (still one of my all-time favorite African experiences), spent one night out on a fly-camping expedition, spent a half day fishing, and did not feel compelled to go out on every game drive.  When the mood struck them, they'd rather take some time to enjoy the unique pleasure of simply watching the Rufiji River rushing by on its way to the Indian Ocean.  With perhaps a cocktail or an icy cold Kilimanjaro lager in hand.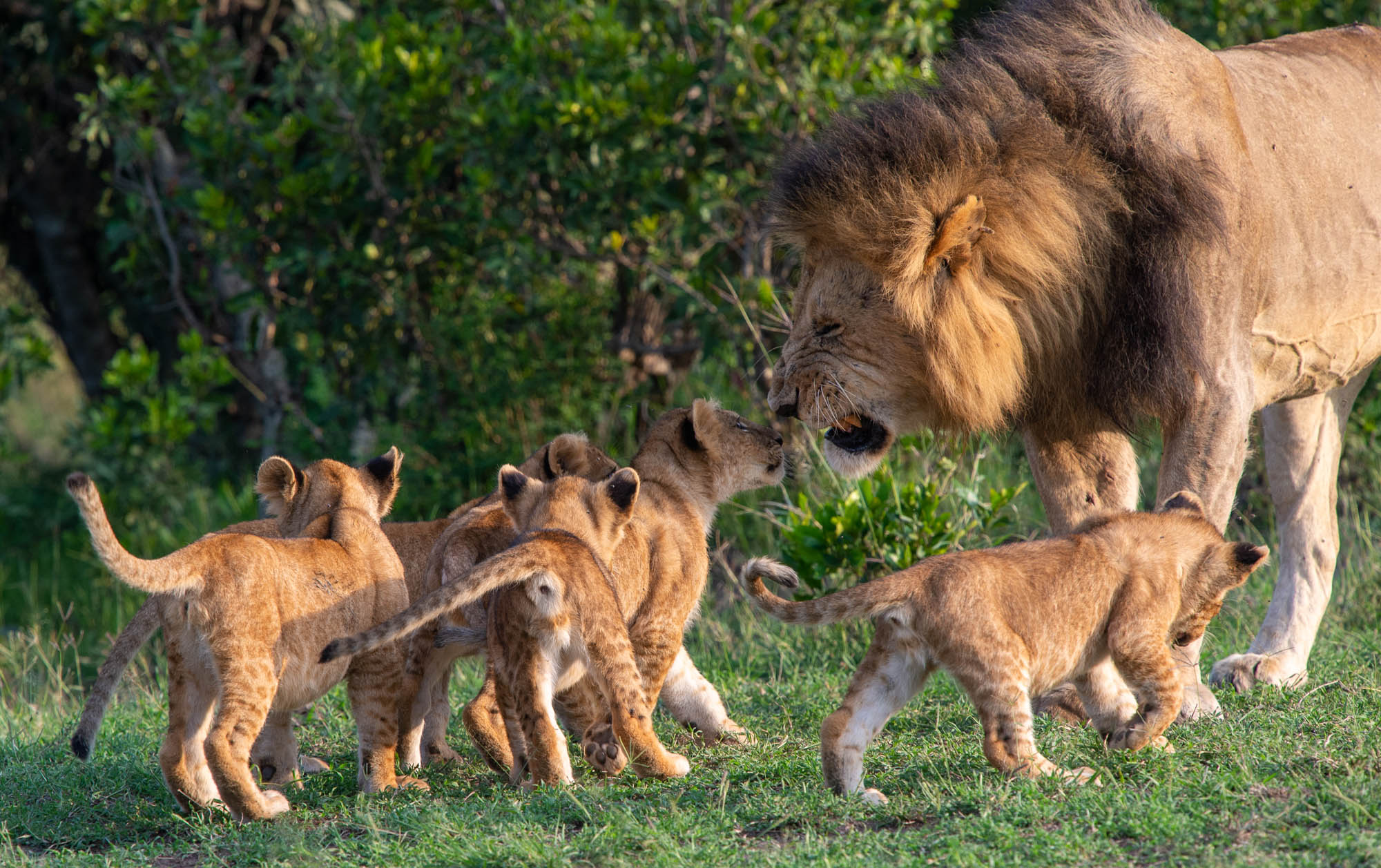 With several full days in any given area, many good things happen.  For one thing, you develop a better understanding of the location of a property, where it is relative to other places, what it is close to and hopefully what makes it special.  With enough time (or at least more than the usual 2 or 3 nights), you can explore and try out most of the available activities, sometimes even more than once.  Enjoy the meerkat interaction at Jack's Camp in the Kalahari?  Well then do it again the next day.  And the next - if you're still there.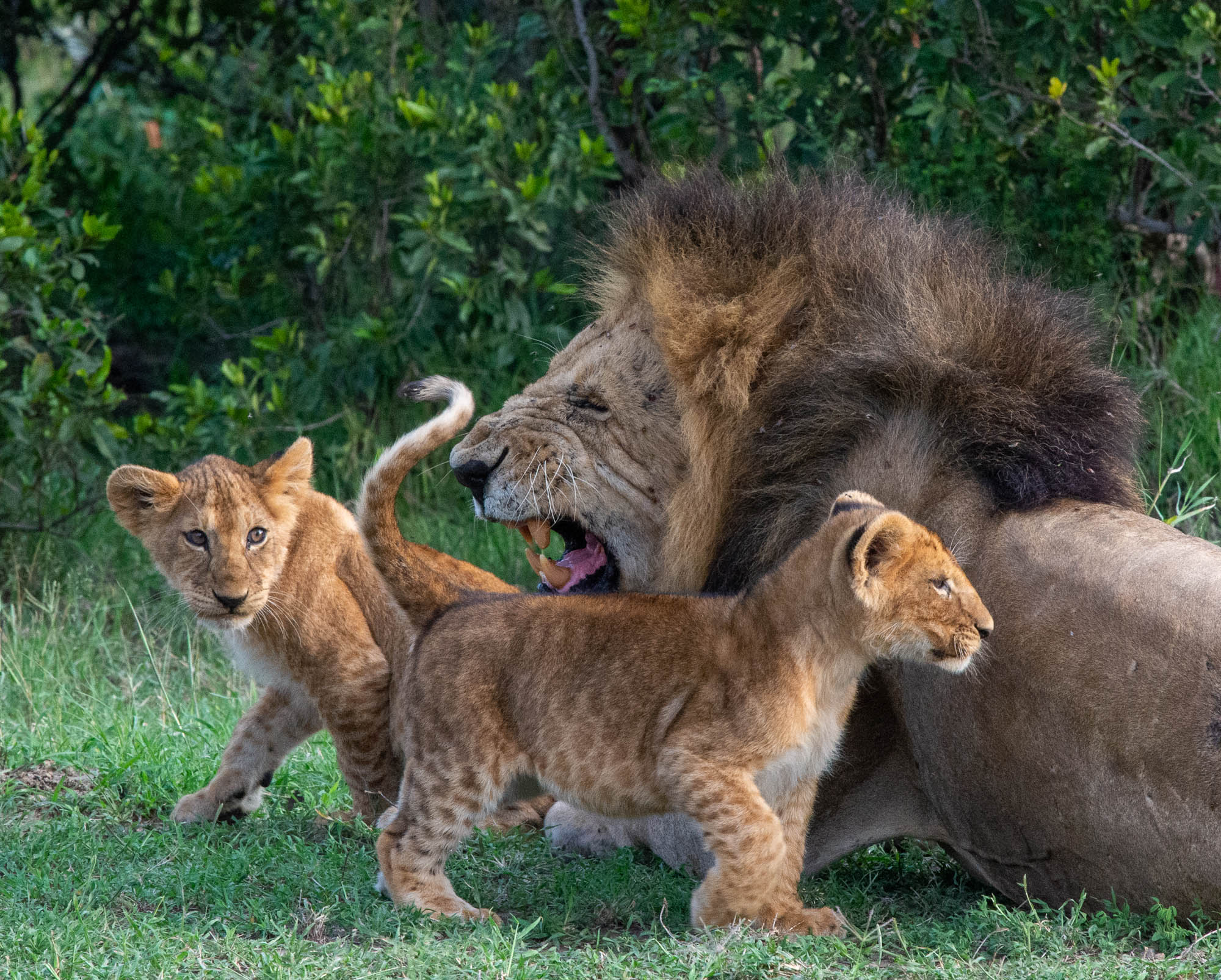 Perhaps more importantly still, you will connect with the local guides and camp staff and management, beyond the superficial pleasantries associated with a too-short stay.  You'll get a glimpse into their lives beyond hosting people in camp; learn something about their children, spouse, friends or family.  Find out what they are passionate about, their frustrations, and you're likely to get some invaluable advice about other safari destinations, or help with your photography skills, maybe even learn how to steer a mokoro.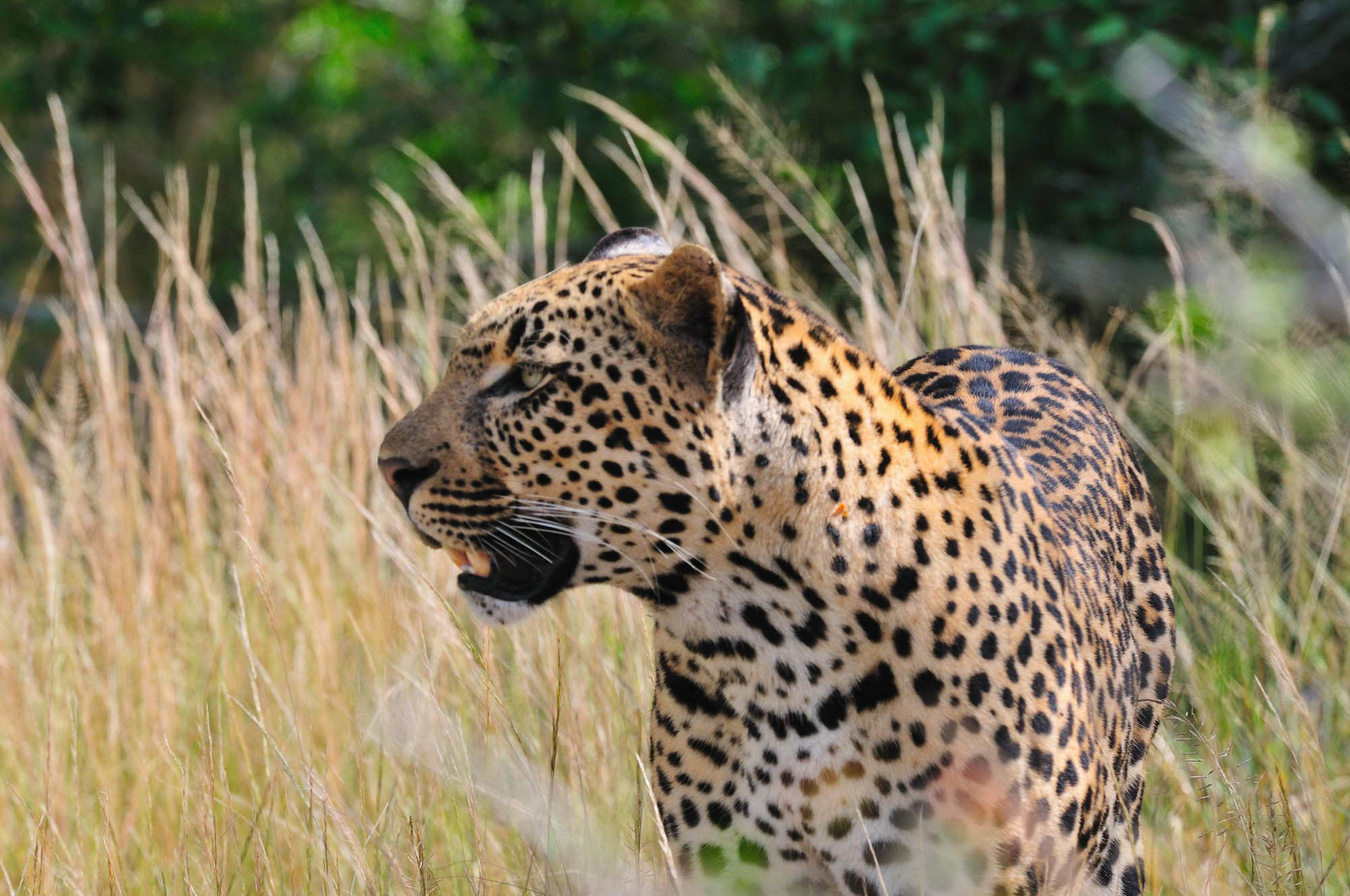 IT'S ALL ABOUT THE GUIDING
 Traveling on safari with an experienced, qualified guide can be a revelation.  A good guide can be supremely knowledgeable about practically everything you see and experience - from butterflies to celestial objects.  They can also be funny, helpful, entertaining, protective, and diplomatic.  Often all of those.  They will usually be keen to help you master a little bit of the local language - Swahili, Setswana, Afrikaans or French, all depending on where you find yourself.   They will run interference for you when needed, help you out of a tight spot, lend you some local currency, and may even become a friend for life.  They will show you what conservation is really all about and open your eyes to the complexities and challenges of their world.
To become a professional Zimbabwean guide can take from 5 to 7 years and it is an arduous undertaking filled with weeks & months of acquiring and honing skills as diverse as hospitality, mammal and bird identification, safety, firearms proficiency, animal tracking, botany, and much more.  You can go out into the wilderness with a professional Zimbabwe guide with full confidence in their ability to keep you safe and to provide you with remarkable insight into what you see and experience, even what to anticipate.  The same can be said about proficient guides in other parts of Africa - they are in a class of their own.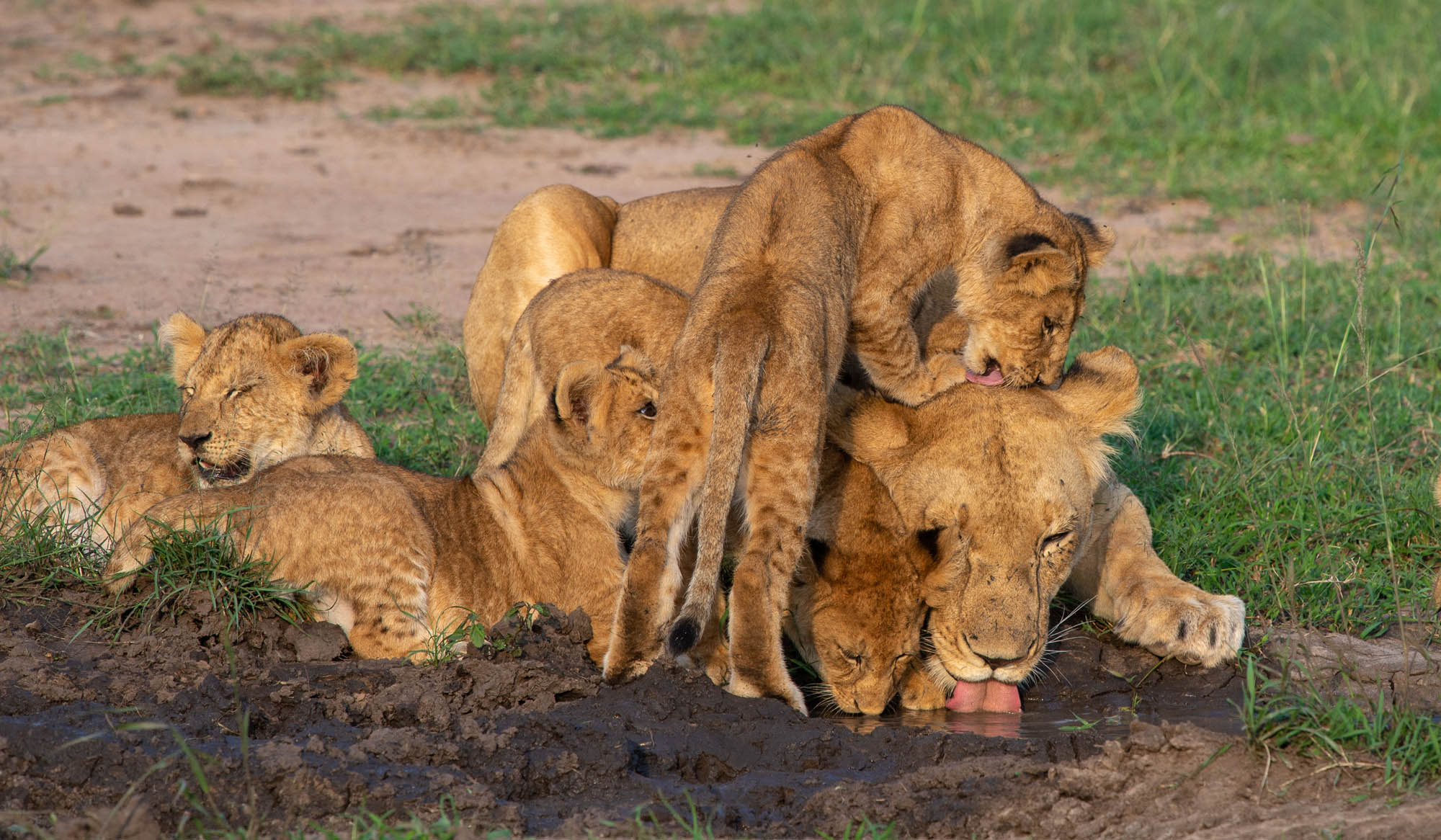 A driver who rushes around the Masai Mara, racing from one Big Five sighting to another, is not a guide.  A driver who habitually drives right in front of lions or other big cats walking in a specific direction, forcing them to walk around his or her vehicle, is not a guide.  A driver who takes unnecessary risks, who is unethical, who routinely positions his or her vehicle in the direct line of sight of other cars, is not a guide.  A driver who takes shortcuts and trespasses on ecologically sensitive terrain, in the process leaving marks which may be visible for decades to come, is not a guide.
 So, before you sign up for your next trip, make doubly sure that you will be guided by a proper, well-qualified and responsible guide.  Not a driver.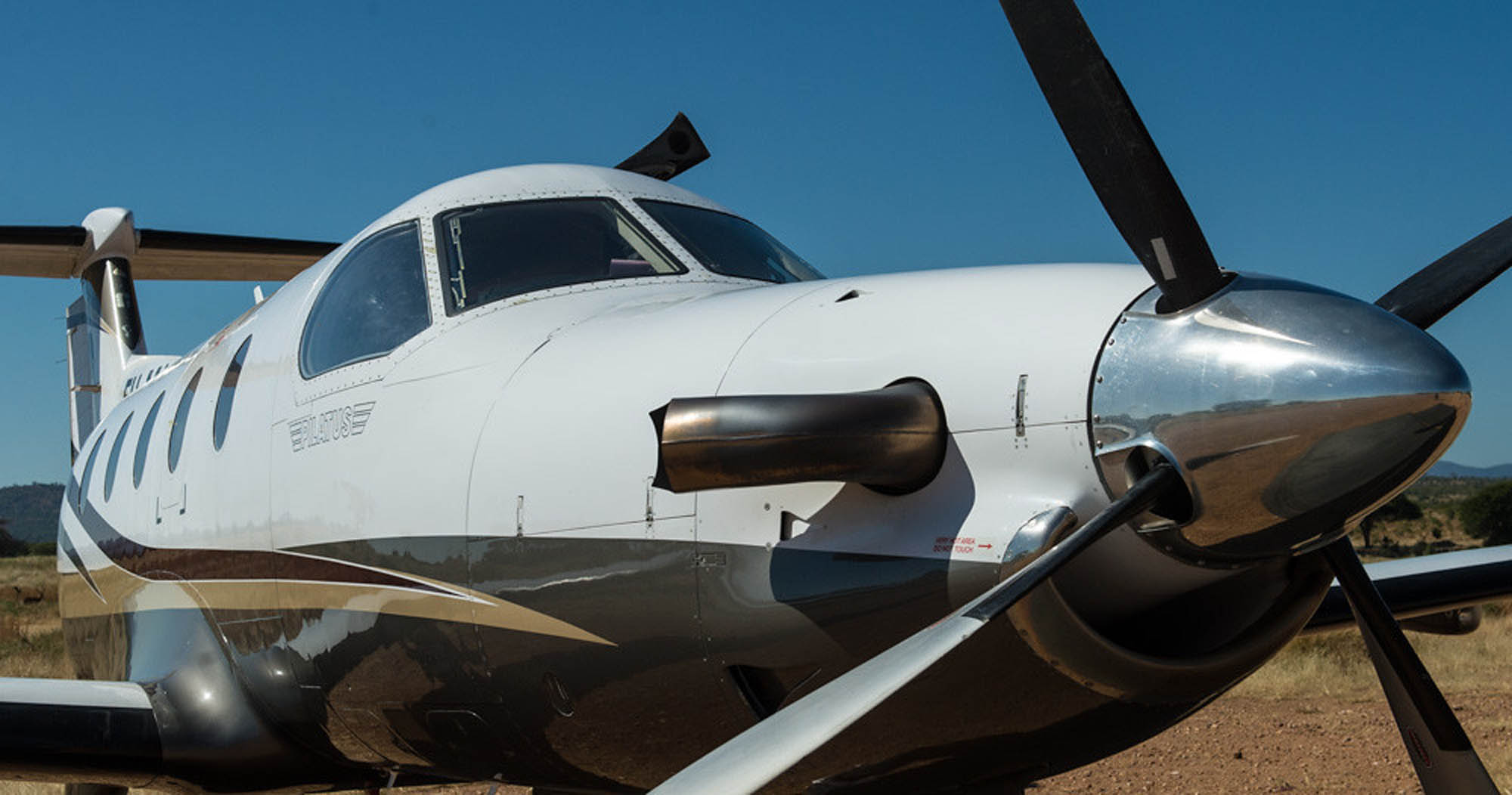 MAKE YOUR TRIP YOUR OWN
Finding 'the best' African safari for you can be a daunting task, considering the multitude of areas, countries, and types of trips available. The solution?  Consult an Africa destination specialist to make your trip your own.  At about the same price as the many recycled cookie-cutter trips out there, you can have your own customized itinerary.  Designed just for you.  As unique as you are, reflecting your interests, your style and what you want to get out of the trip.  Want to focus on big cats?  Crazy about elephants, or giraffes, or keen on seeing the wildebeest migration?  Special interest in birds or photography?  A good advisor can help you with any of these, and more.  So don't settle for someone else's trip, or a paint-by-numbers itinerary which is as predictable as the commute to your office.   Talk to an African safari expert and you're likely to be pleasantly surprised with their creativity and the way in which they can effectively incorporate your preferences and your interests in a sensible yet fun and exciting trip - at a price point of your choice.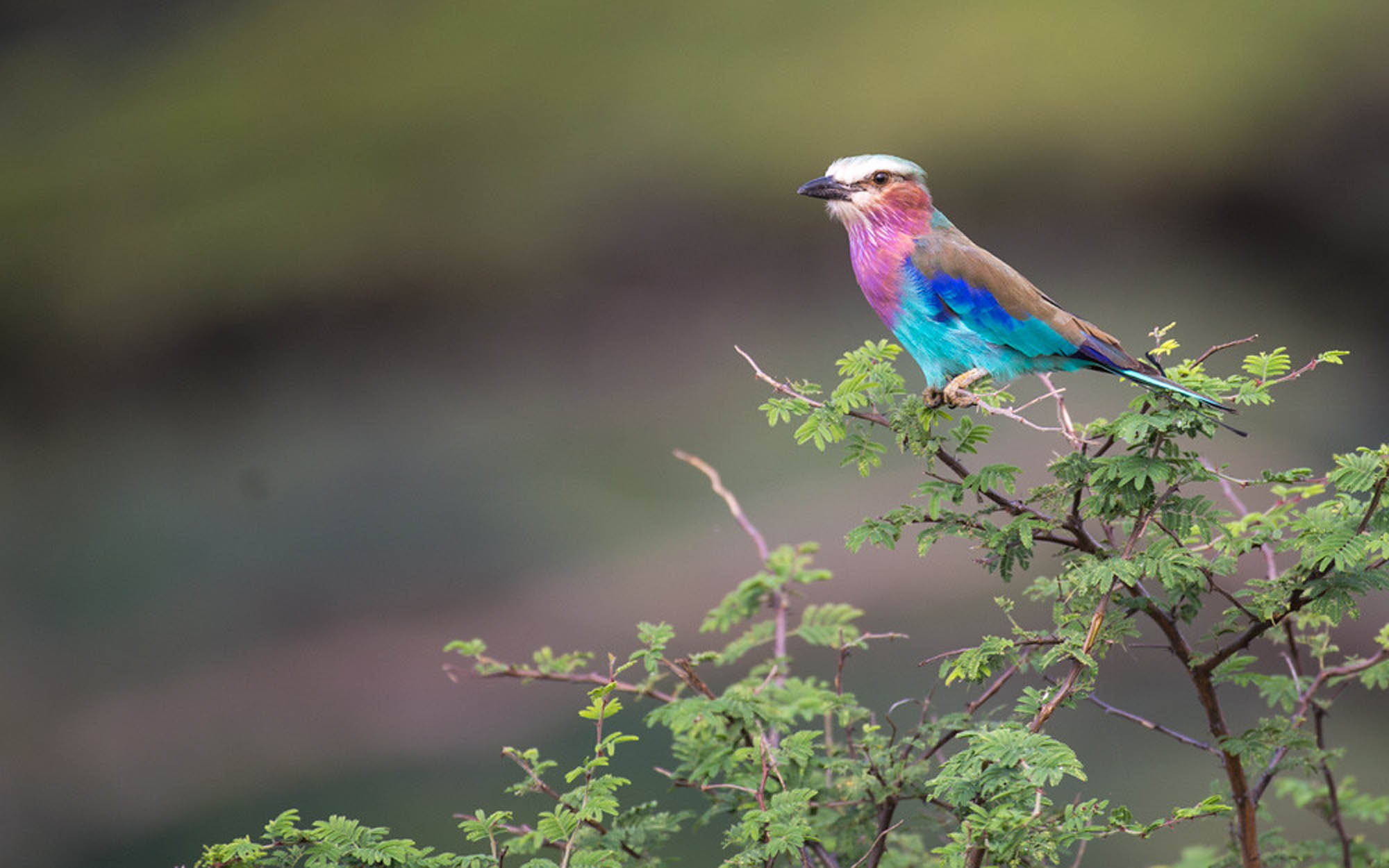 GET OUT OF THE VEHICLE - SOMETIMES
 A photographic safari is closely associated with game drives.  Twice daily, morning and afternoon.  Animals become habituated to the presence of the vehicles  - meaning they don't run away when they see one -  so most people get their best views and their best photographs or videos, from a vehicle.  All very well.  It is comfortable, safe, and efficient.  Done often enough, it can also become a bit predictable and maybe not quite as exciting as the first time.  So what do you do?  Get out of the vehicle, naturally.  It doesn't mean going out on a taxing route march, not at all.  There are many ways to experience the wilderness and the wildlife from beyond the confines of the trusty Landcruiser.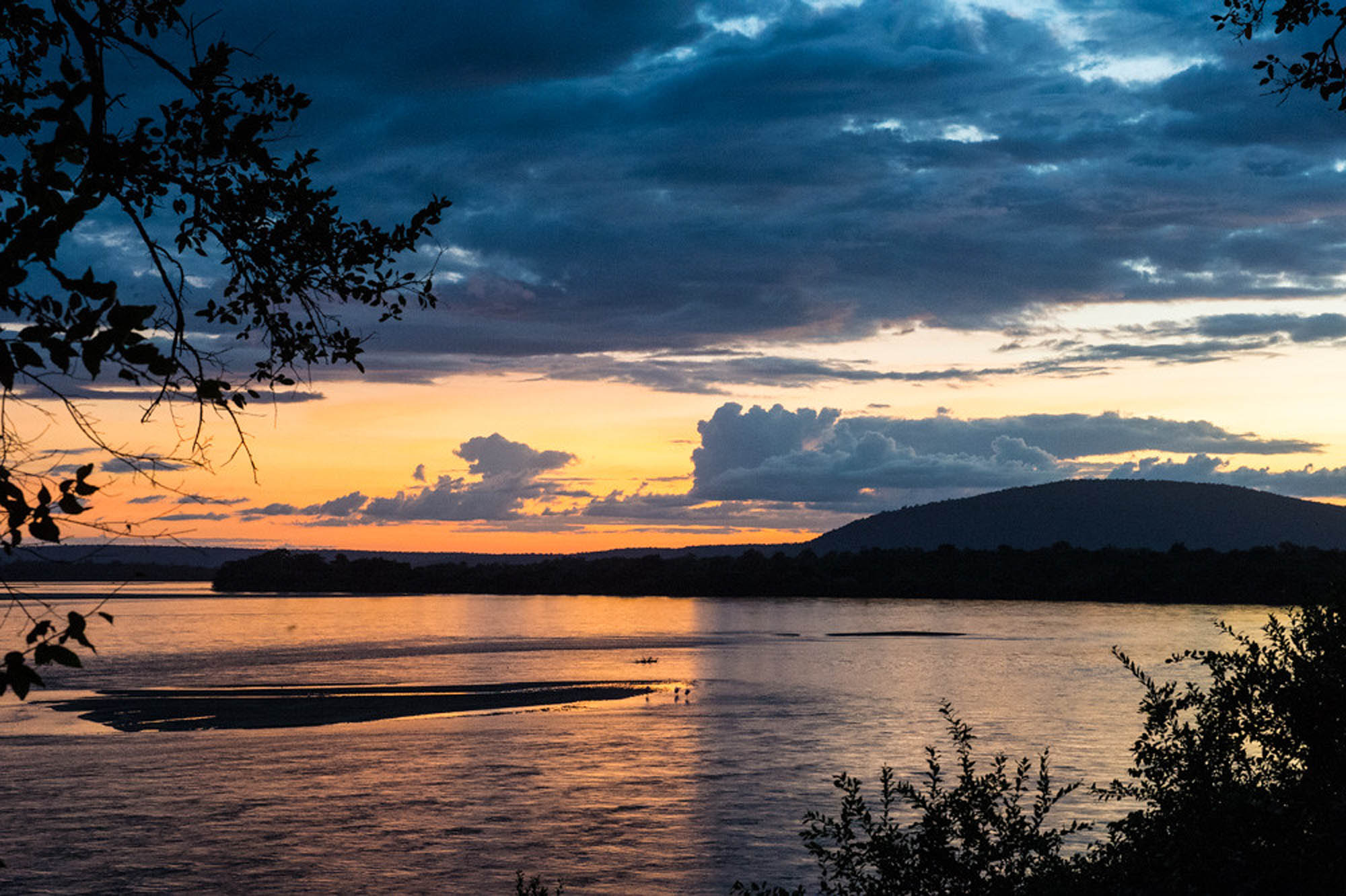 Do make sure that at least a few 'out-of-the-vehicle' options are available on your trip or better yet, that they are already included and specified in your itinerary.  Look for activities such as walking, boating, canoe or mokoro excursions, opportunities to observe wildlife from a blind or hide, a forest canopy walk, white-water rafting, perhaps a sundowner cruise on the Zambezi or a helicopter flight over the Okavango Delta. Doing and experiencing things beyond just game drives keep things interesting, add perspective, give you something to do in-between scheduled activities, and the more active pursuits provide a form of exercise.  Not many safari properties have gyms or terrain suitable for jogging or running, so any time spent on your own two feet, will help counteract the inevitable weight gain associated with all the food, snacks and beverages constantly on offer.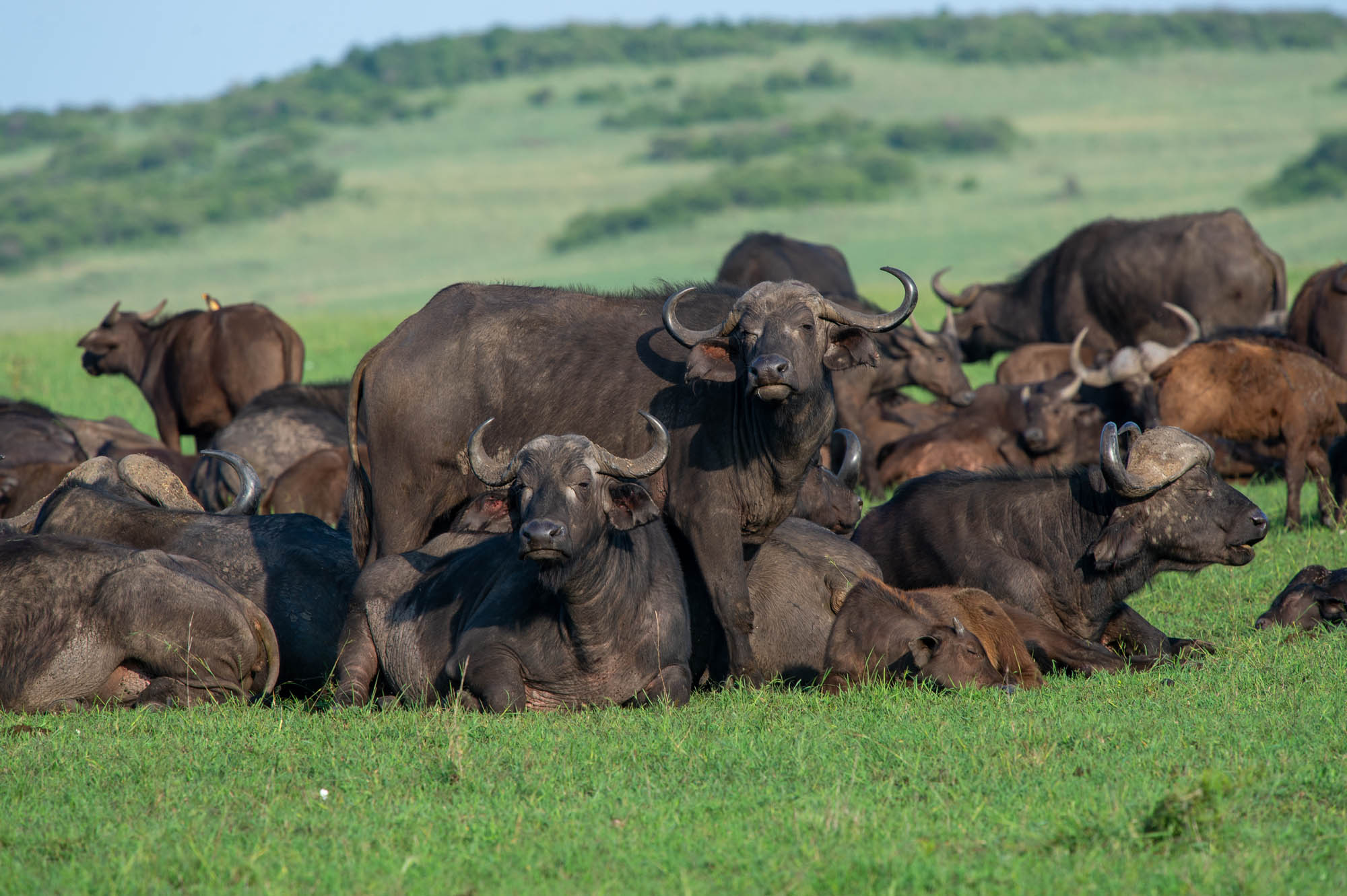 If you're keen, and physically capable, you can up the ante a bit with a two- or three-day walking safari in areas like Mashatu in Botswana or in the greater Kruger National Park.  With the right guide and at the right time of the year, a foot safari opens a whole new world of experiences, and for many African travelers it ends up being the most memorable part of their stay.  It's quiet - just like the wilderness - and suddenly you will be hearing and seeing things which are quite beyond the scope of a vehicle-based safari.  Starting with animal and bird tracks which tell a story of their own and which a skilled guide can weave into a fascinating account.  You must be on the ground to experience it close-up.  Likewise, the experience of approaching a large breeding herd of buffalo on foot, or tip-toeing to the edge of a dry river-bed to quietly observe elephants digging for water, or rooting around for mineral deposits.  The sounds, smells and textures of the bush are out there just waiting to be explored - out of the vehicle.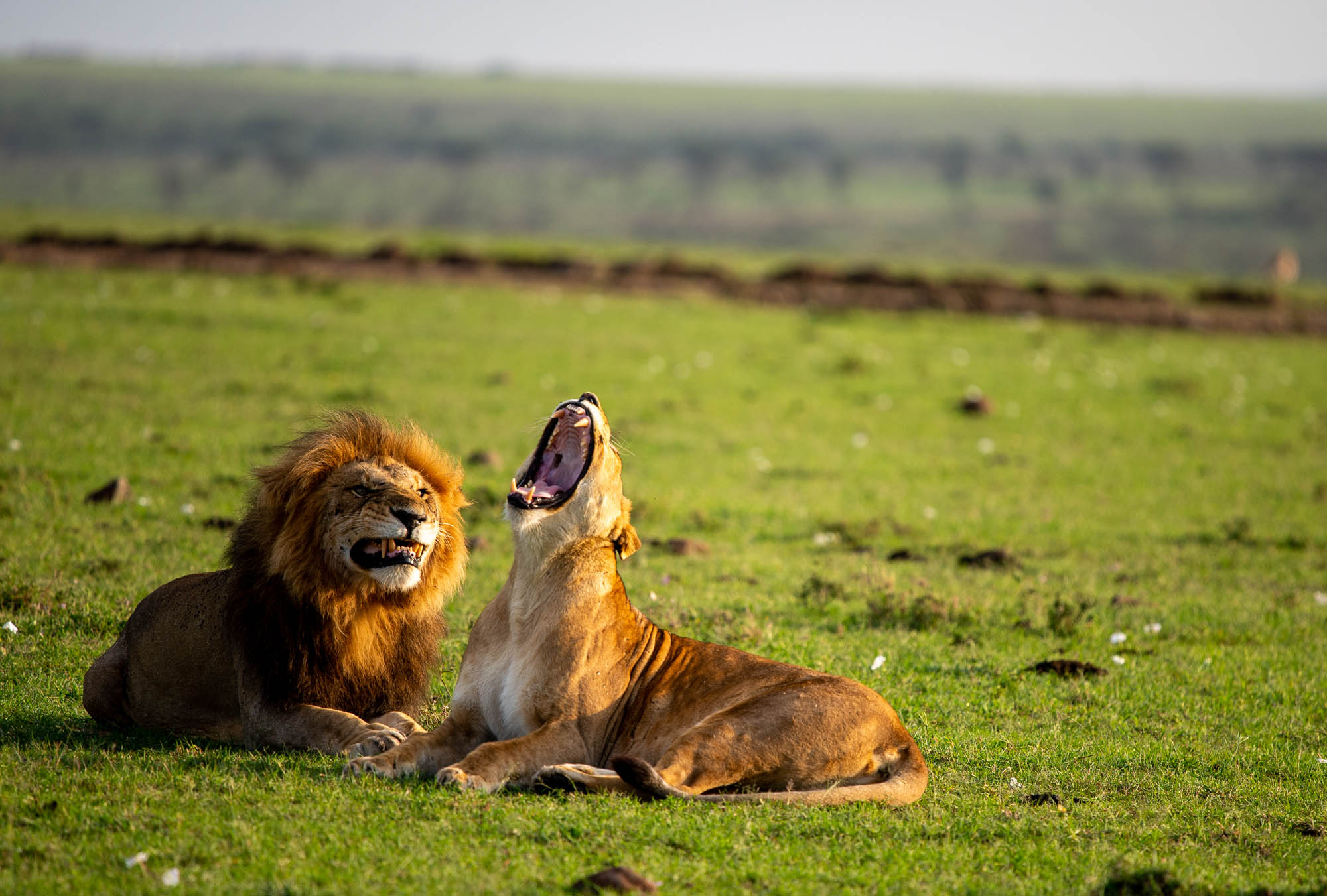 BE WARY OF LARGE GROUP TRIPS
 For me personally, the African safari experience is a very private and personal one.  You and the wilderness.  Just you - seeing the flat, dispassionate glare in the big yellow eyes of a lion. Just you - watching the dust fly off the leathery hide of an elephant as it cools itself with its gigantic ears.  Africa is not someone droning on about a painting, an architectural masterpiece or a moment in history.  Yes, there is a place and time for a well-qualified guide to enhance the experience with some judiciously timed interpretative comments.  Mostly though, Africa speaks to you directly and quietly.  Upon hearing the alarm calls of baboons, the contact calls between wildebeest babies and their mothers, an African Fish Eagle calling, or that most iconic of night-time sounds, the hauntingly evocative braying of zebras.  A private moment on your verandah in the fading light of the African day, experiencing a strong sense of deja vu, an inexplicable yet powerful feeling about being part of the environment.    Much of what makes an African safari experience unique and memorable is antithetical to having a large group of people around.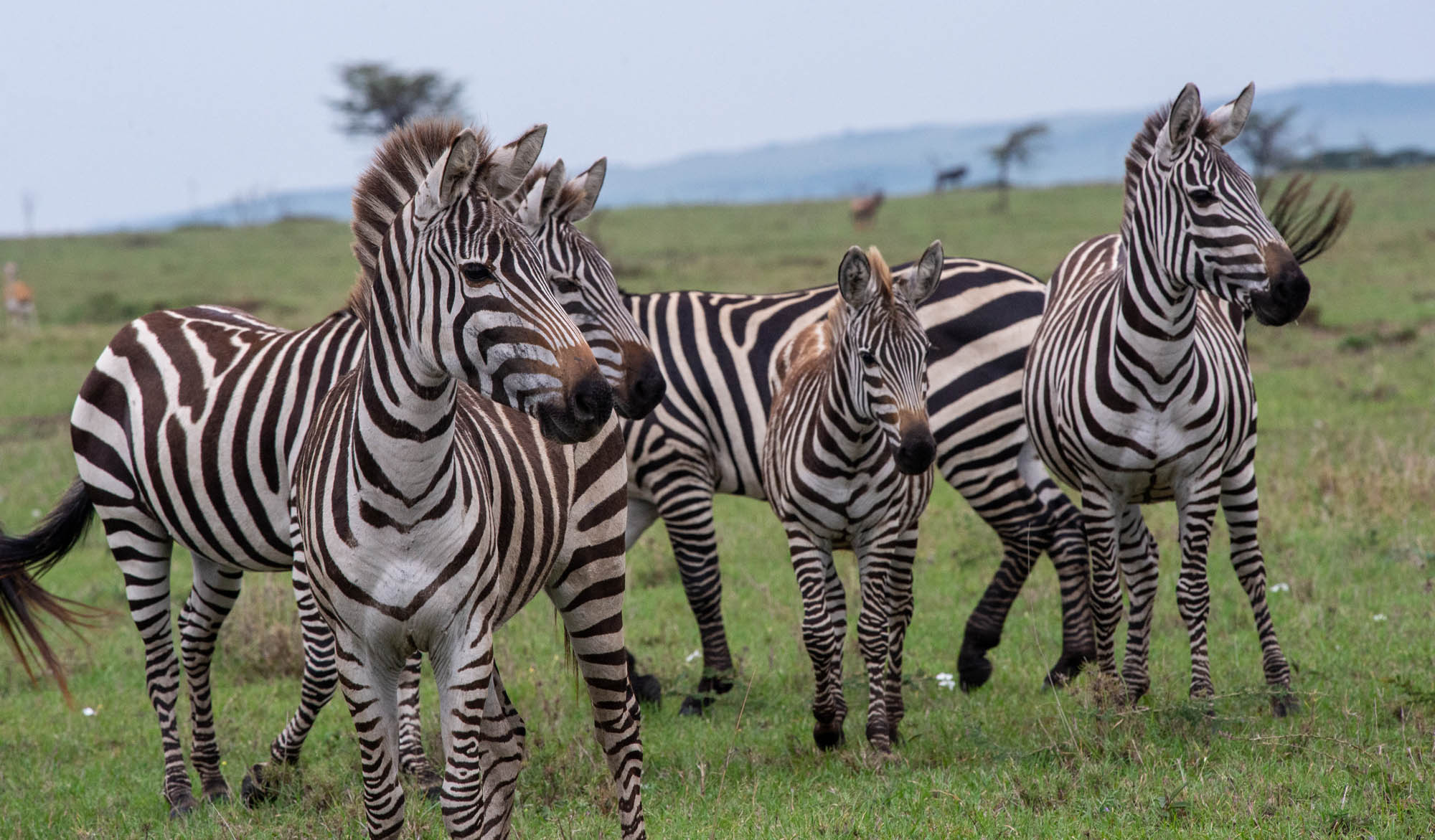 Of course, you can experience this with a few family members or friends and in fact having safari companions around can enhance the experience.   The anticipation of a morning game drive, the thrill of seeing something special, and the pleasure of going over it again that evening, sharing photos and video clips, having a drink and sharing a meal - all part of the fun of being on safari.  Just not a big group.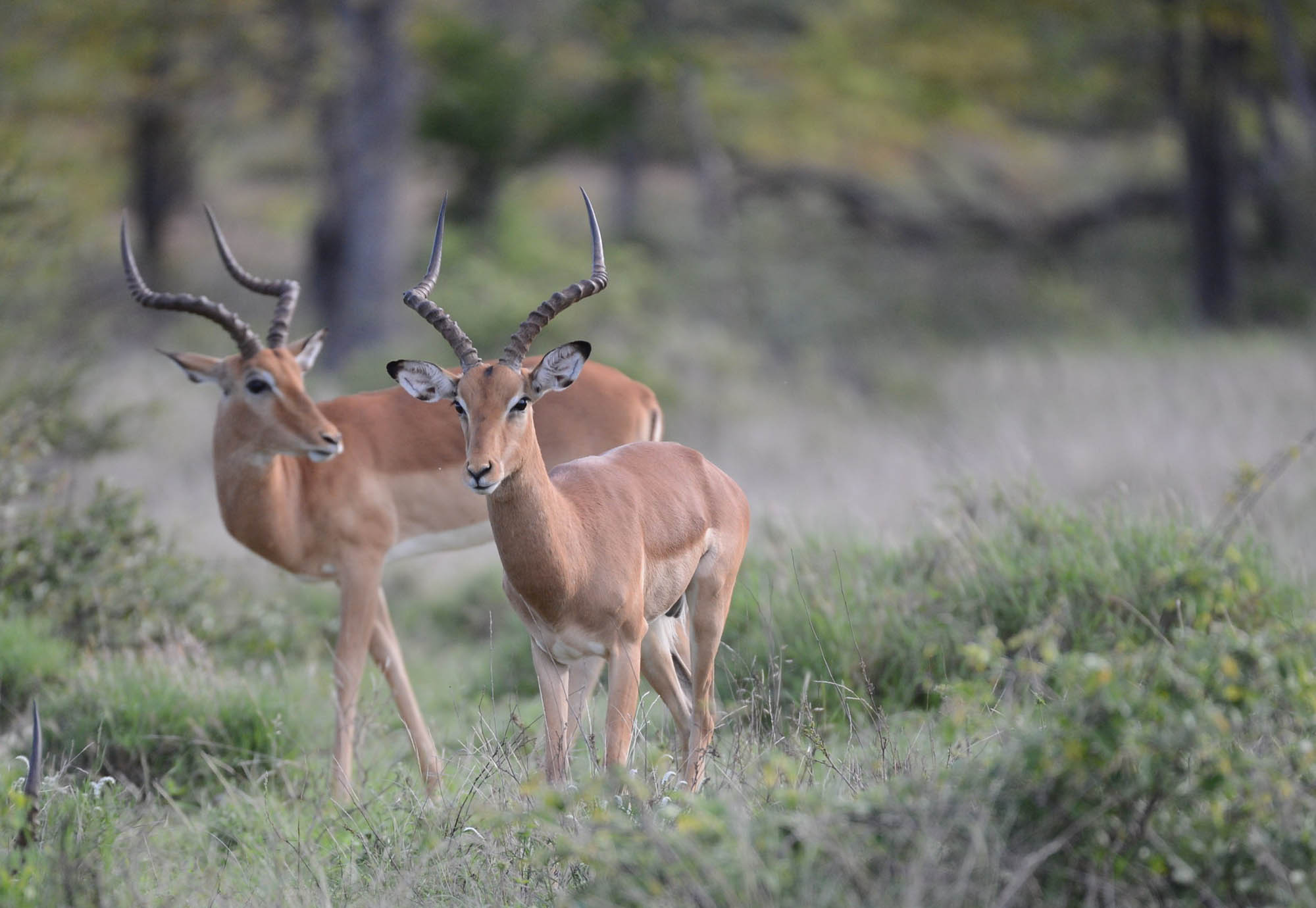 While some group trips can go well, I would be extremely wary of being bundled into a vehicle with a bunch of strangers, hoping that everyone will still be on speaking terms by the end of Day 5.  Unless it is a private group, with a strong and experienced leader, there's a lot of potential downside traveling with a big bunch of people.  Logistical issues, the inertia associated with getting some individuals moving, chronic late-comers, and conflicting demands and expectations.  So while group trips can be relatively cheap by African safari standards, as always you get what you pay for.
We've seen some sub-standard group itineraries from well-known, successful operators.  Inexplicable, even baffling destination & property choices.  Visiting areas at completely the wrong time of the year.  Spending too much time traveling, or too much time in marginal areas. Some are almost laughably bad. Do your due diligence!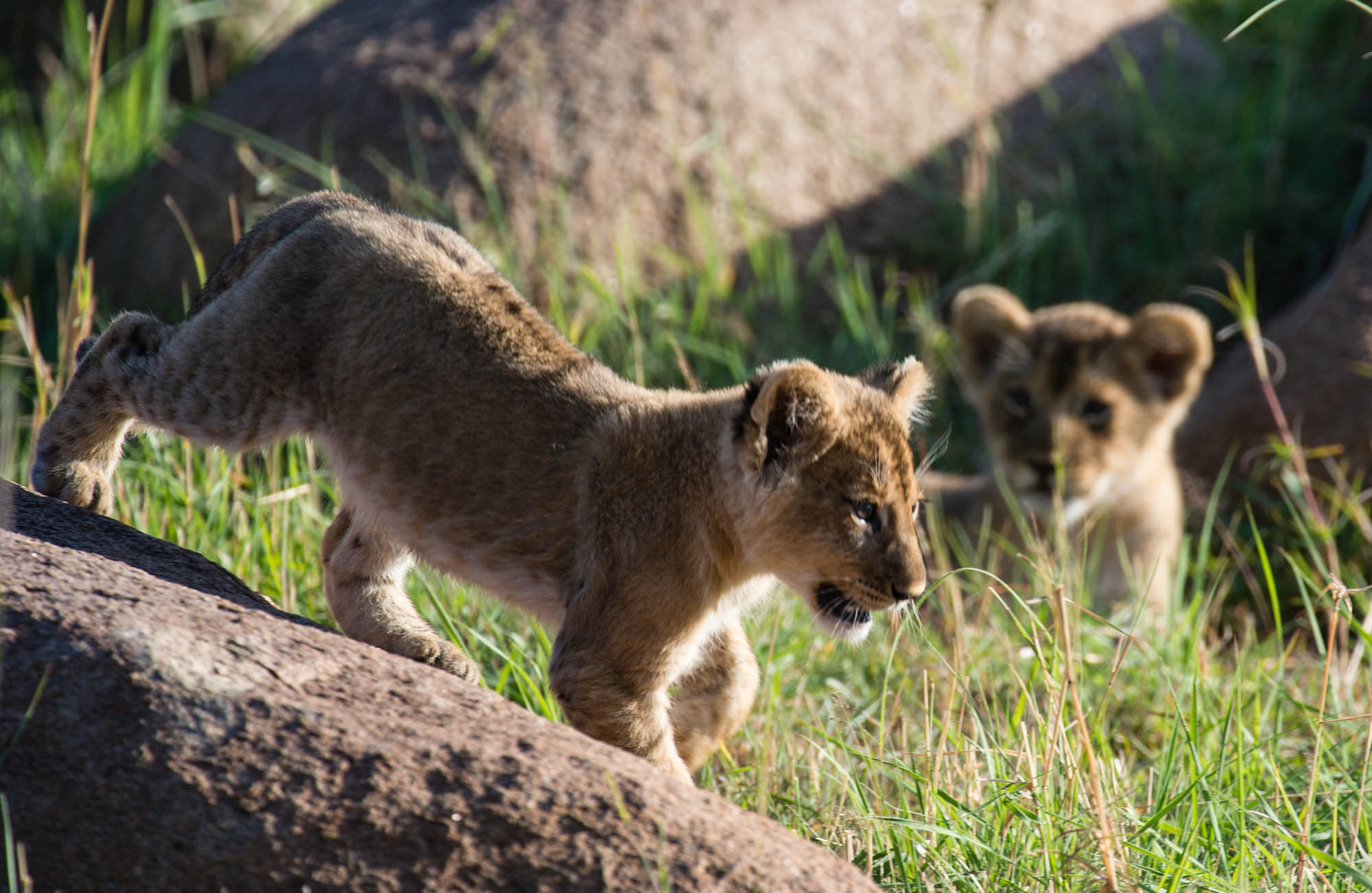 TAKE YOURSELF ON SAFARI, GO ON
 An African safari - particularly a customized itinerary designed for a solo traveler - can be a great experience for a single traveler.  You will find yourself in a beautiful setting, enjoying game drives and other activities with a few other people who share your interests and who will usually be quite keen to talk about their safari to date, or what lies ahead.  Where have you been?  Where are you going next?  What have you seen?  There's no better icebreaker than a common interest or passion, and the African wilderness is no exception.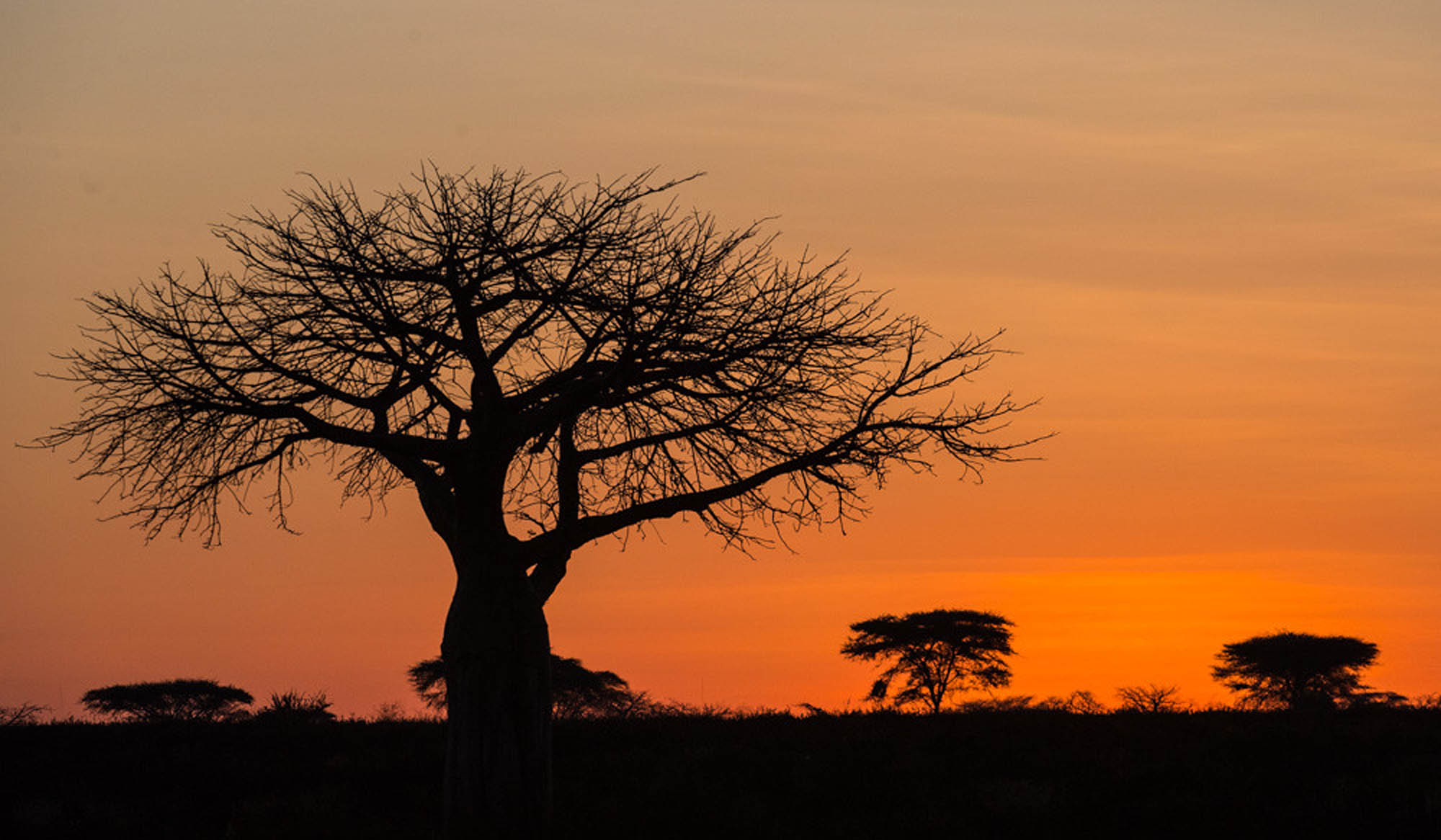 We wouldn't advise singles to book on just any program, however.  Make sure that your itinerary is designed around your preferences. A typical safari is filled with opportunities to meet and interact with other people such as sundowners, when everyone gets out of the vehicle for drinks and snacks at a nice spot somewhere, as the sun sets.  Singles fit in everywhere:  on walks, village visits, boating outings, canoeing, or simply waiting in a hide or blind for something interesting to show up.  You're never on your own - unless of course you want to be. 
Plus, it is safe with minimal time spent in cities or areas where a single person may attract unwanted attention.  You will be in a private, protected environment most of the time and where necessary - such as on arrival at airports, we include personalized meet and assists.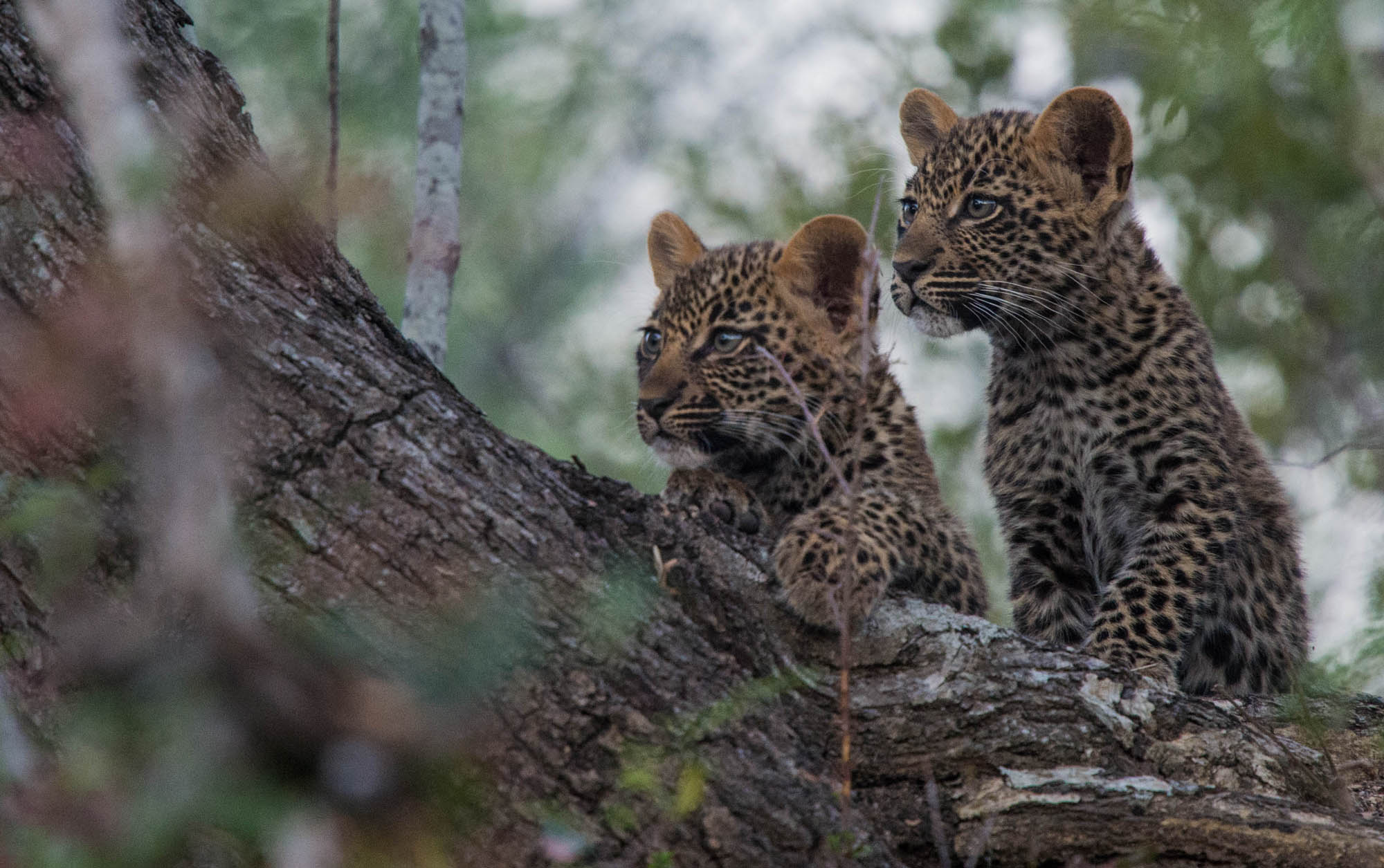 DON'T LEAVE THE KIDS AT HOME
Children love being on safari so by all means bring them along.   The vast majority of safari camps do a fantastic job to make it a fun and involving experience for all ages.  Children respond well to the genuine warmth of the local staff and guides in the camps.  With almost everything the children see and experience being new or different and outside of their existing frame of reference, it is a wonderful experience for them on many levels.  They have fun, they explore, and they learn.  A lot.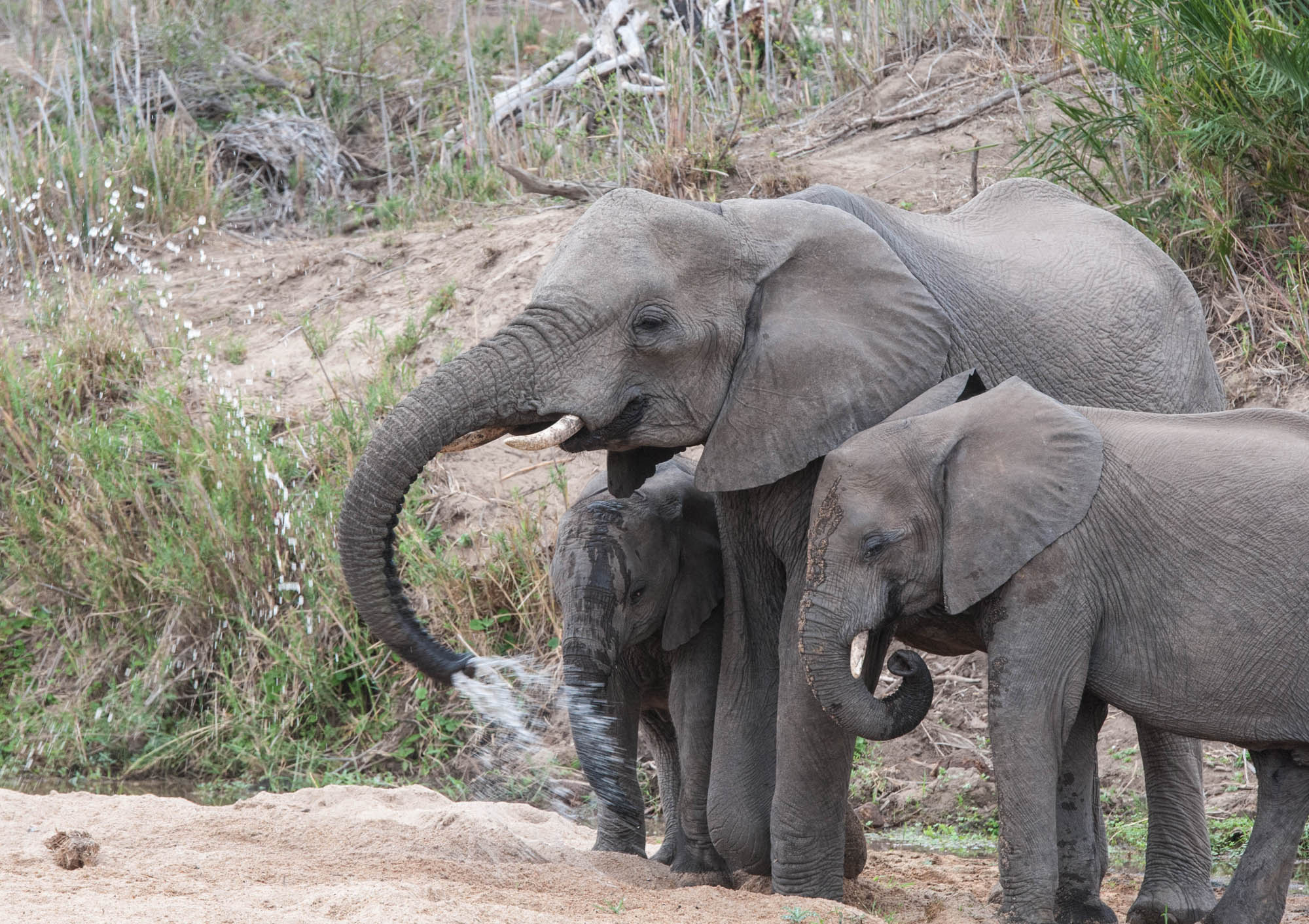 The experience of traveling in Africa on safari is even more meaningful because of its interface with conservation of wildlife and habitat.  Even the youngest ones realize that it is a special responsibility which we all share, to safeguard the environment so that future generations might enjoy the same privilege.    There are several superb safari regions such as Madikwe, the Eastern Cape and the Waterberg region of South Africa which are malaria-free so that even the youngest ones can go along.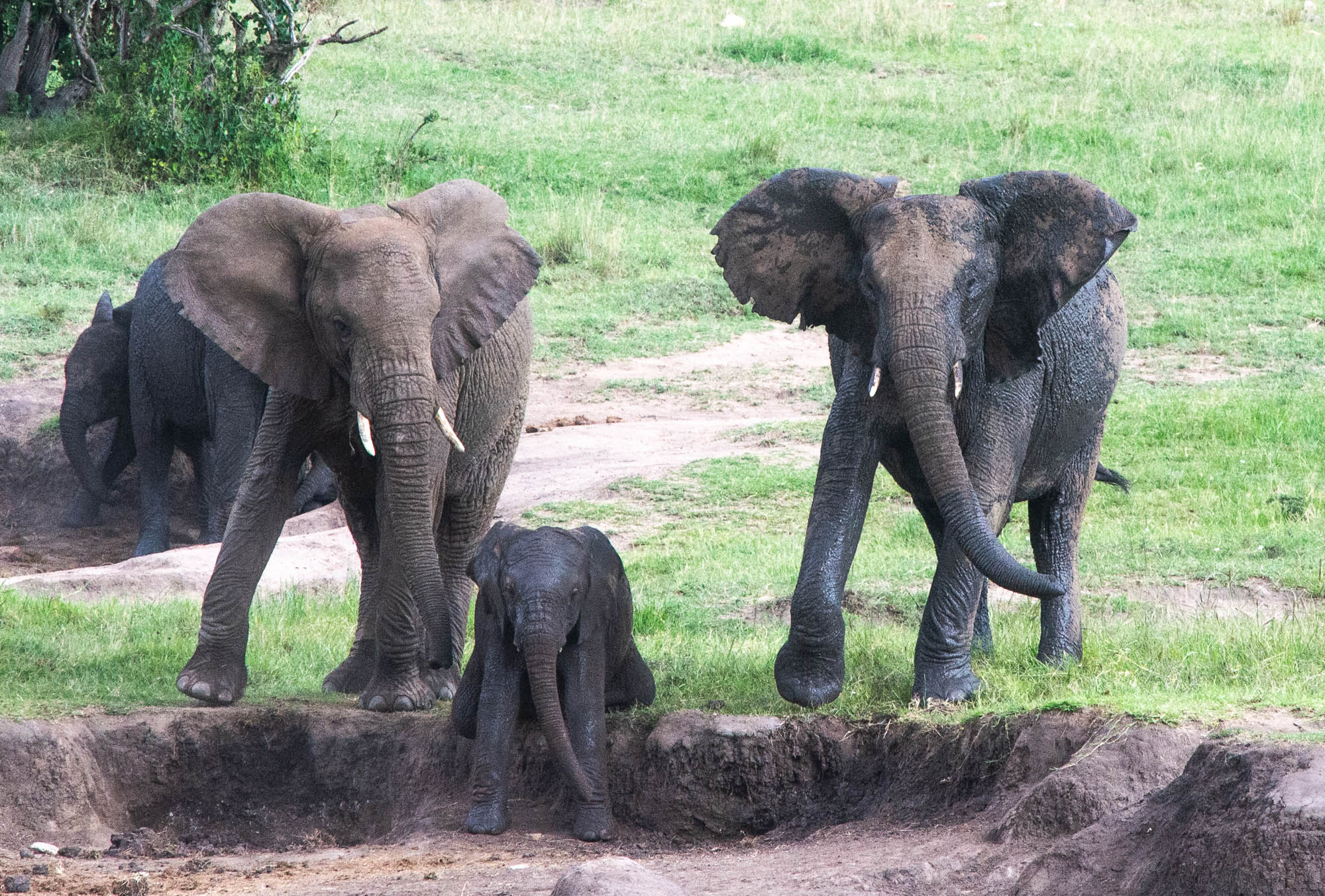 BE SURE TO GET GOOD ADVICE FROM THE RIGHT SOURCE
Is your neighbor who has been on one trip to Africa an expert on African travel?  Of course not.  And neither are most of the individuals who air their grievances about a travel experience or who seem effusive in their praise for a particular property.  Online forums are rife with information and opinions which are biased or even totally untrue.  
On the other hand, any one of the 30 members of the Safari Pros Association of North America - of which we are a founding member - can give you a balanced and even-handed appraisal of what to expect, where the real value lies, what to avoid, and what the best places are at certain times of the year.  Several Safari Pros members have - like us - spent a lifetime crisscrossing African safari destinations and continually updating their knowledge and experience.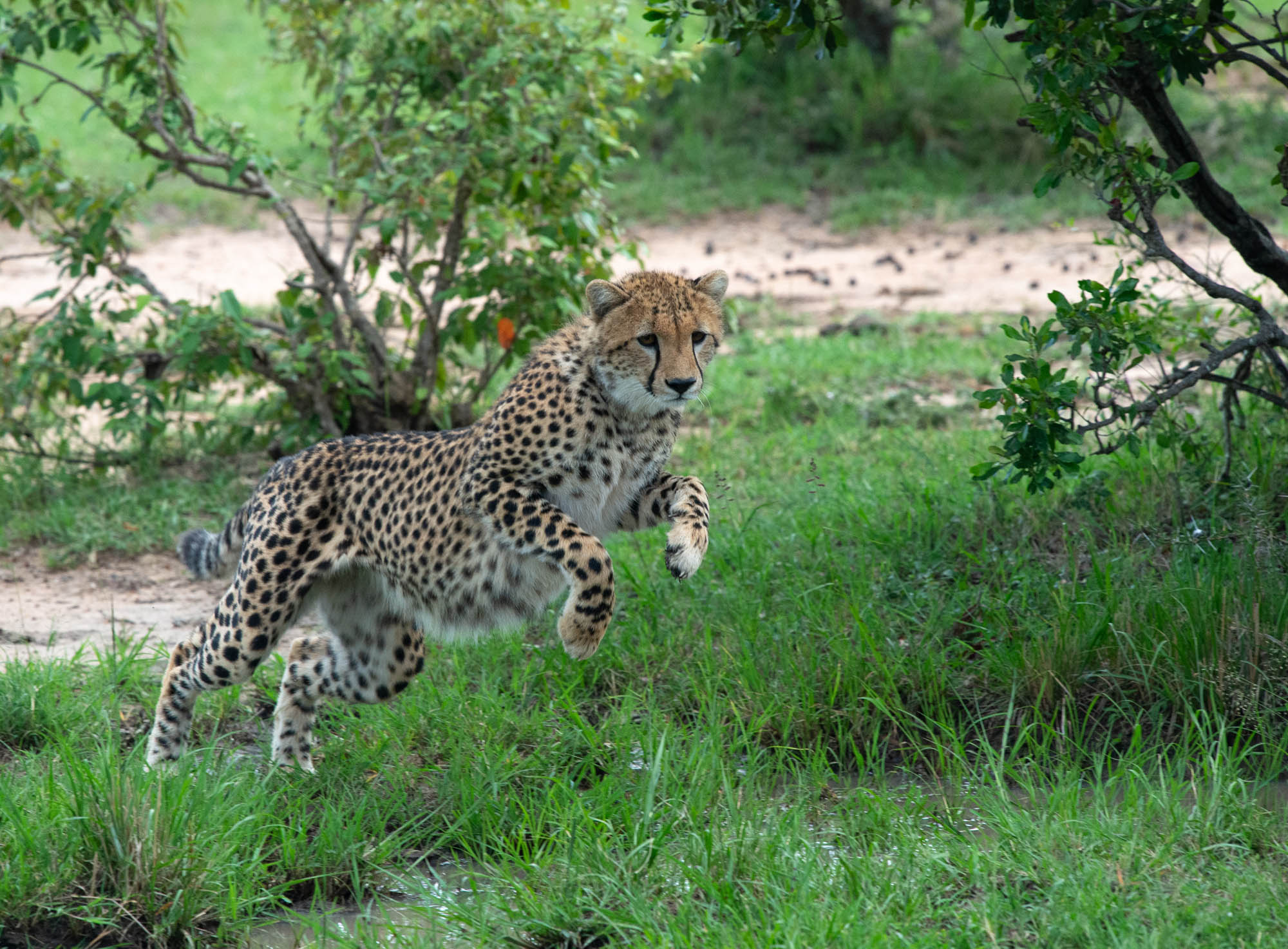 THINK CONSERVATION AND COMMUNITY
 From its very inception, Fish Eagle Safaris Inc. has aligned itself with partners such as Wilderness Safaris, Origins Safaris, Nomad Tanzania and others who are 100% committed to sustainable travel practices.  Their commitment to conservation is all-encompassing, all the way from decreasing their use of fossil fuels to improving the well-being of the local communities where they operate with funding, research projects, education and employment opportunities.  Community involvement and support being vital to reduce poaching & illegal hunting, to preserve and rehabilitate wildlife habitat and to gain local governmental sanction.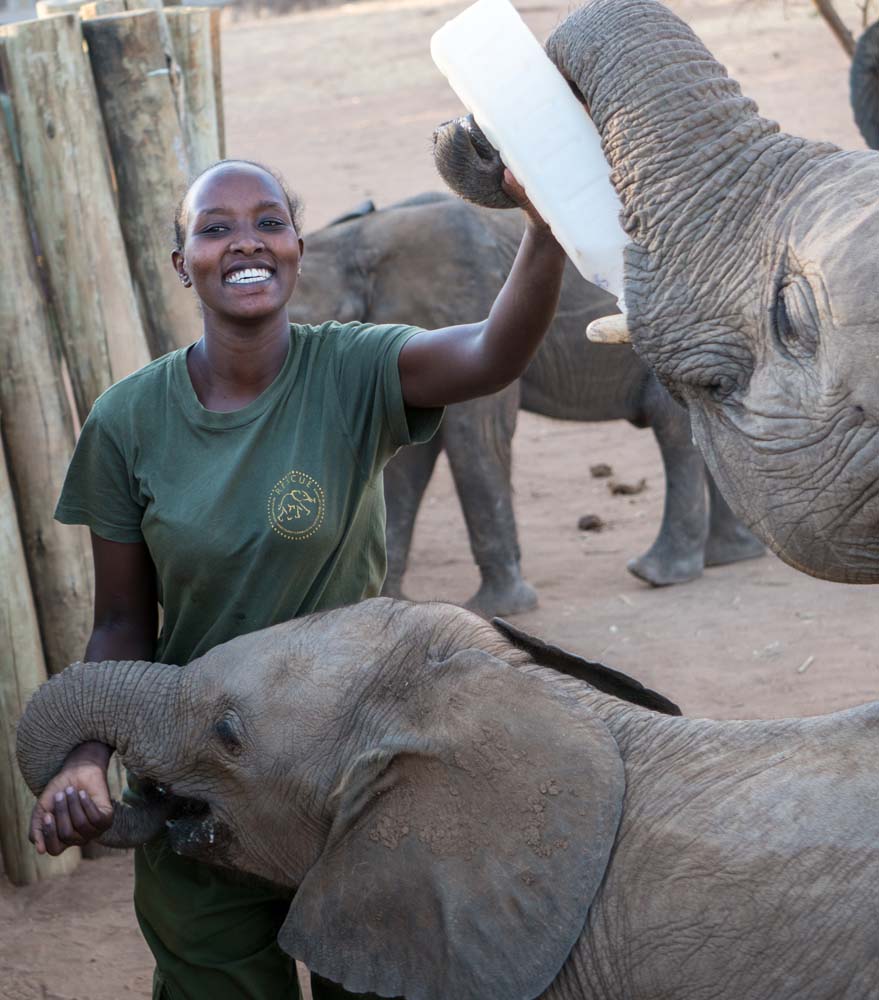 In addition to supporting the conservation and community work being undertaken by our African partners - by booking our guests with them - we also consider the conservation practices of individual properties.   We are more likely to include camps and lodges which  reduce their carbon footprint by switching from fossil fuels to renewable sources of energy such as solar heating, use battery-operated game drive vehicles and boats, recycle waste, practice composting, reduce their water usage, grow their own vegetables and fruit, promote reforestation and habitat restoration and encourage their guests to be green.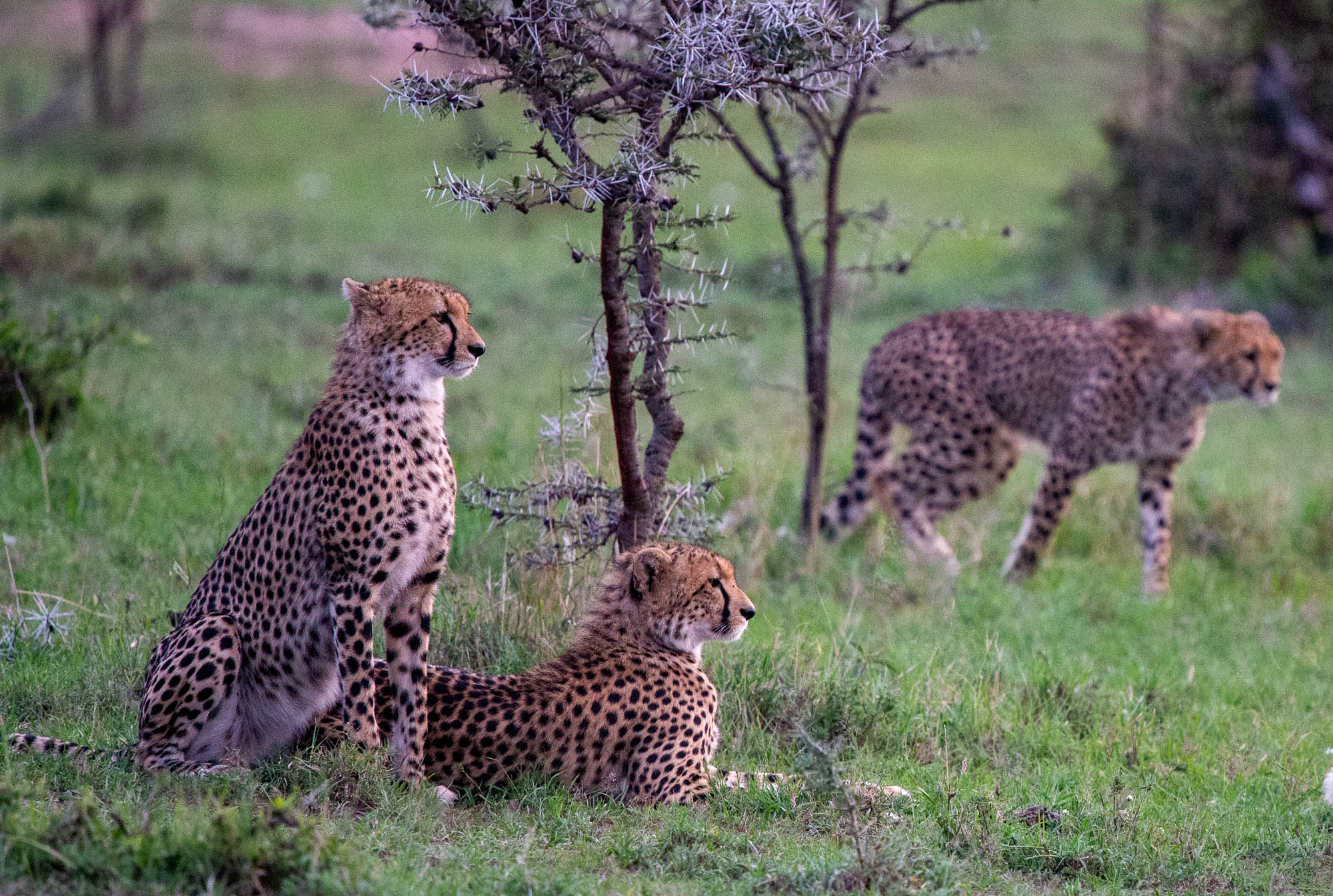 As a member of Safari Pros of North America, we work only with partners who strive to conserve the beauty and well-being of the continent and understand the vital role tourism plays in conserving Africa's wilderness and the livelihood of its people.
By planning your trip with us, you are also supporting numerous (and highly vetted) philanthropic organizations.  Our members support (financial and in-kind) a wide range of conservation and community organizations. Your travel choice matters a great deal to Africa's people and wildlife.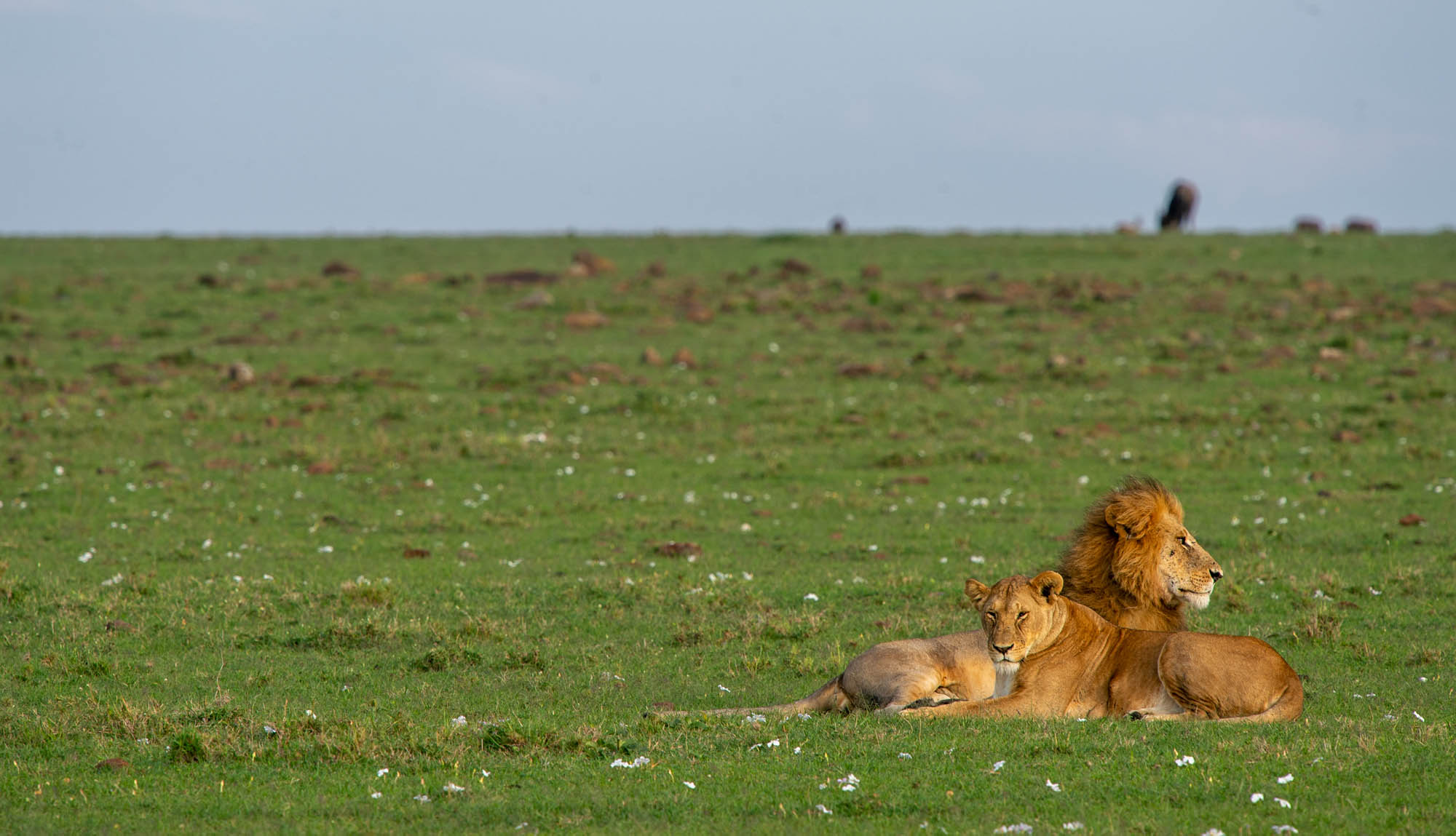 THE LAST WORD
Recently, when writing to us about how much she enjoyed her first trip to Africa, a client of ours added this:  "On our last flight (from Vic Falls to Jo'burg), I was seated next to a woman who had been on a trip that she found endlessly disappointing."  Don't end up being that person.  Look at our suggestions, give us a call or send us an e-mail.  We can and will help you book a better safari.