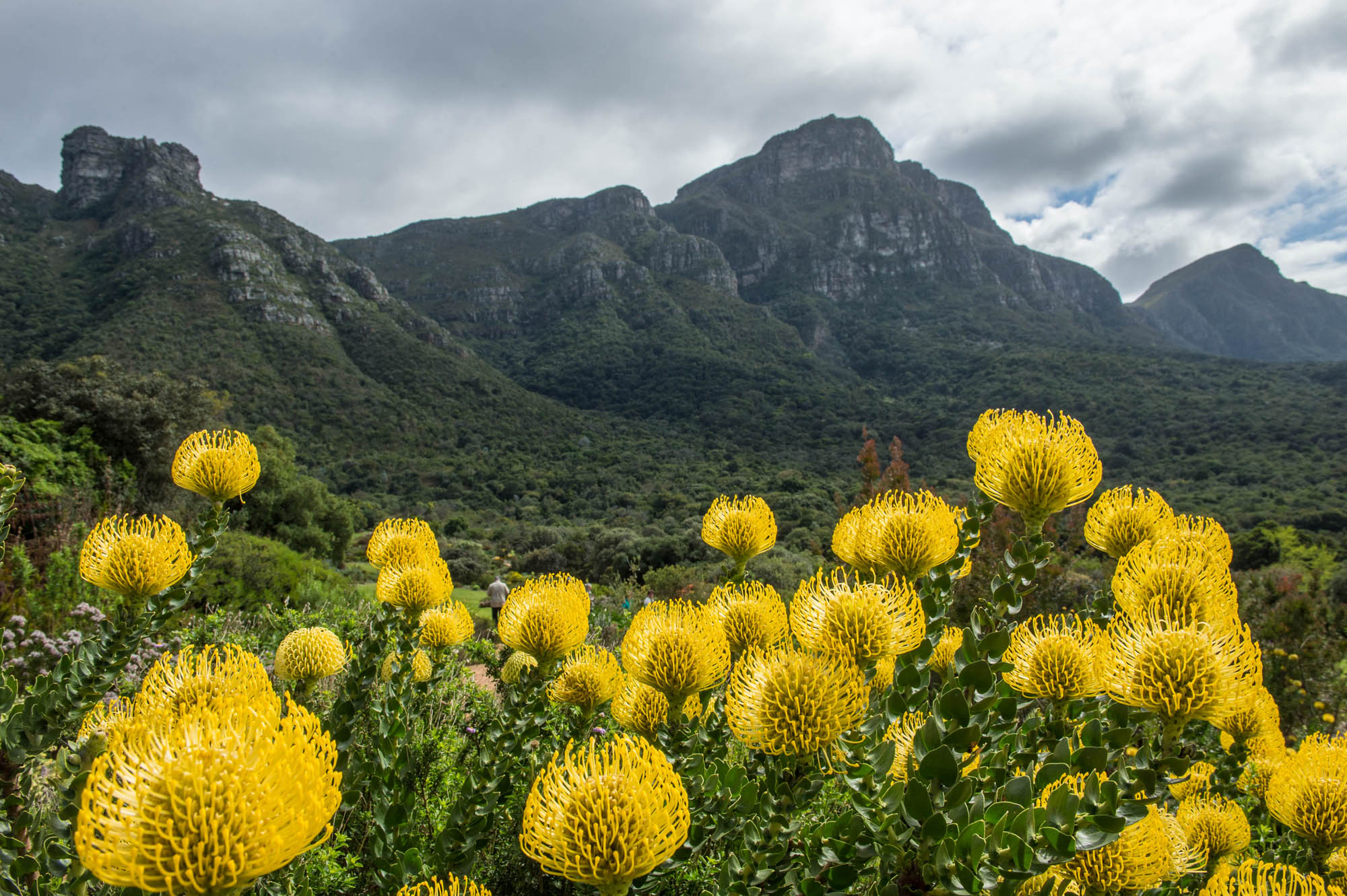 Cape Town area sightseeing
It's hard to find fault with Cape Town, South Africa's 'Mother City'.  After all, it is one of the prettiest cities in the world.  It starts with Table Mountain as the perfect backdrop, Table Bay in the foreground, the Atlantic Ocean, Lion's Head, Signal Hill, the captivating Victoria & Alfred Waterfront with its working harbor and yacht basin - and builds from there.  In every direction, there is something interesting to see and to experience, from penguins to pedigree wines, endemic fynbos plant species to fantastic restaurants.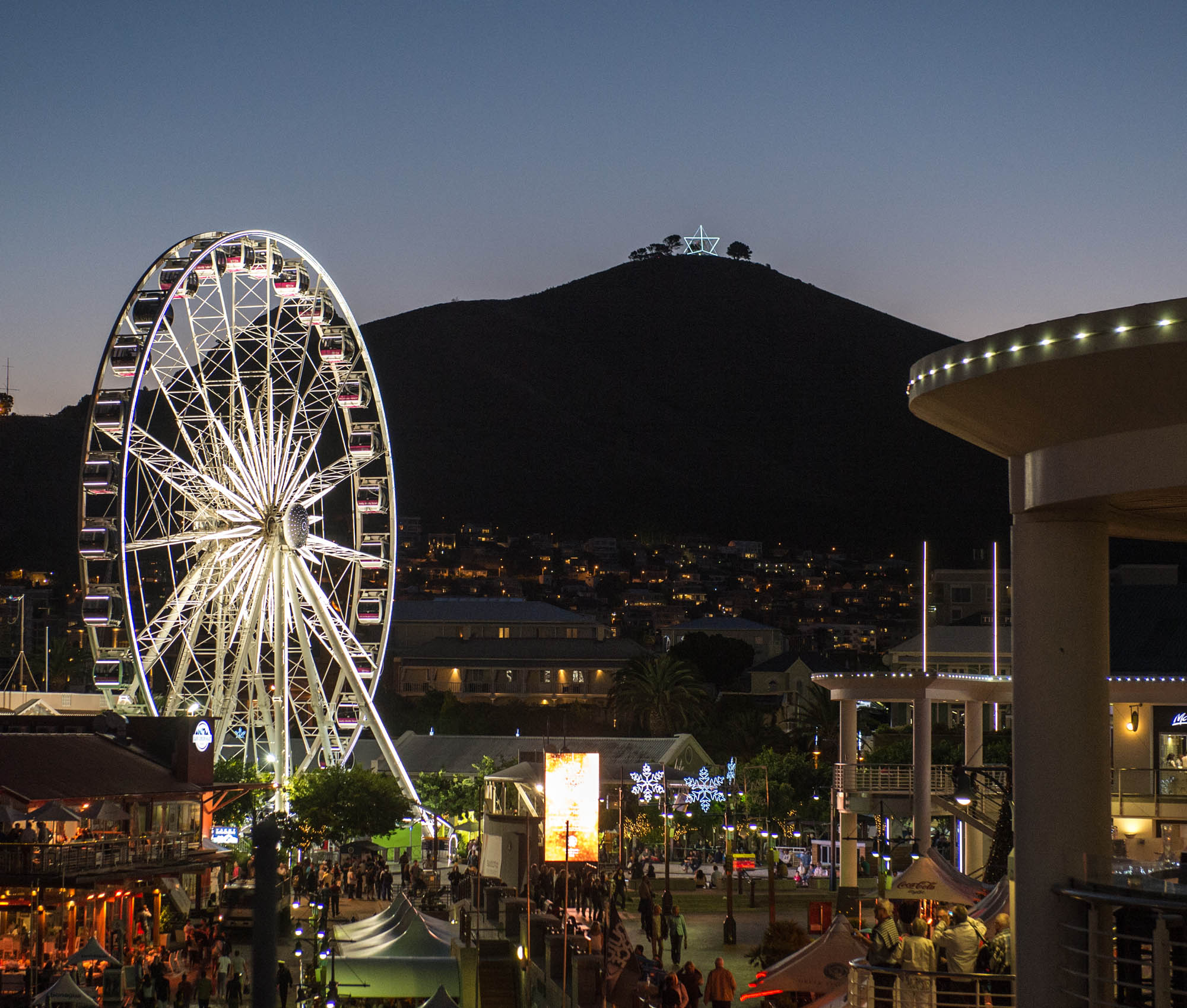 Cape Town is diverse, it's exciting and it's different.  Read most of the street signs in the downtown area and you could easily imagine being in Amsterdam.  Many buildings, statues and monuments harken back to the city's earlier days under first Dutch and then English rule.  Cape Town appeals to any and every traveler, no matter what their specific interests or passions may be.  Wine aficionados, foodies, 'culture vultures', exercise and adventure junkies, gardening enthusiasts,  amateur naturalists, photographers at any level, birdwatchers, hikers and climbers, sailing enthusiasts, beach people, artistic types, history buffs, artists - there is something of interest for the  entire spectrum of visitors.  That applies to residents as well, naturally.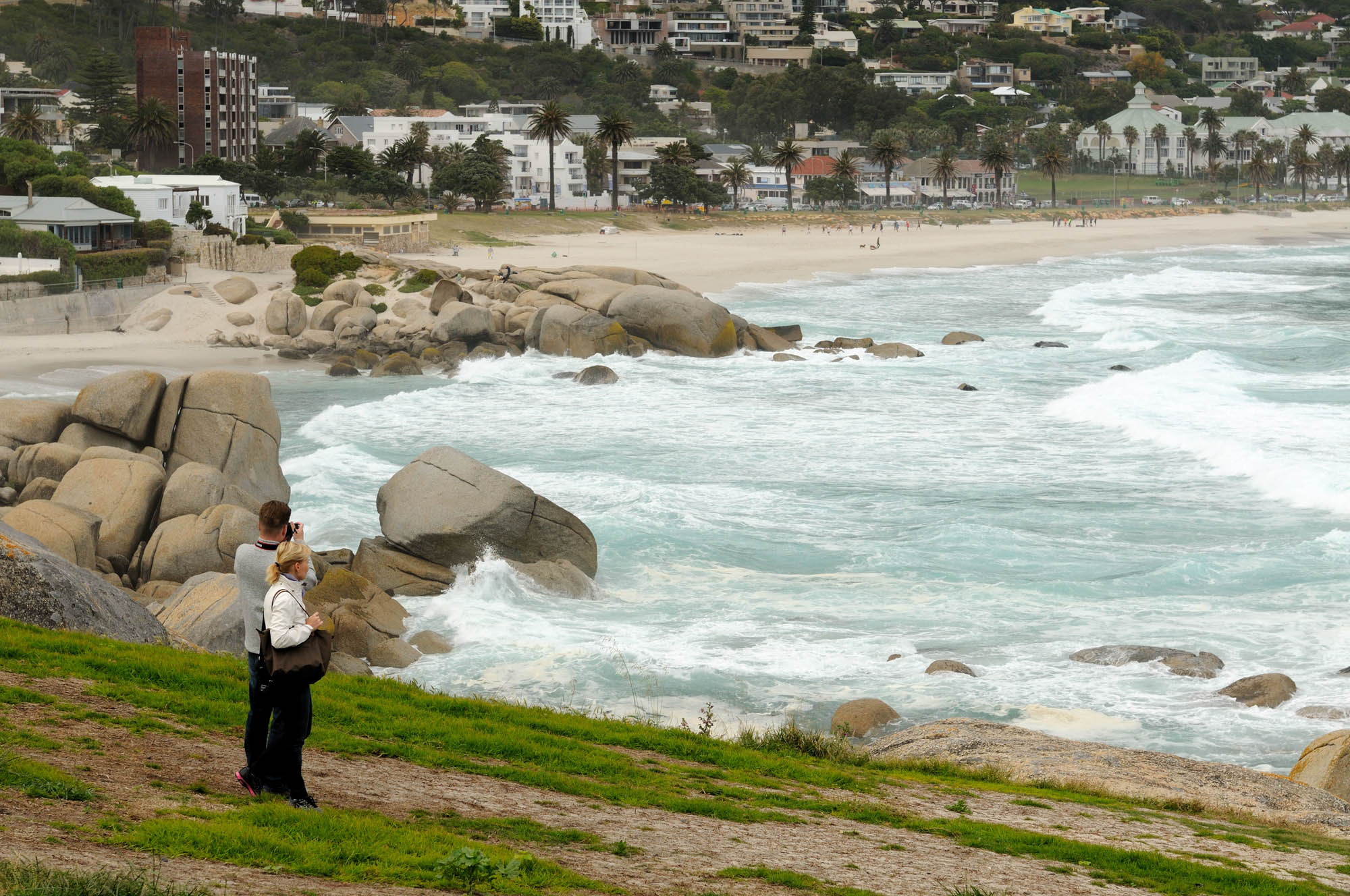 Listen to the people around you in Cape Town and you'll begin to appreciate the diversity and complexity of the city's make-up:  you'll hear a lot of Afrikaans spoken - and much of that in a distinctive local dialect.  English is widely spoken too, and a visitor can rely on getting around and finding assistance and answers to questions, in English.  In communities like Langa and Nyanga, the predominantly African inhabitants speak mostly Xhosa.  Beyond that, you will hear smatterings of European languages like German, Dutch and French in places like Sea Point, Hout Bay and elsewhere.  English with a distinctive American accent?  At any of the V & A Waterfront hotels.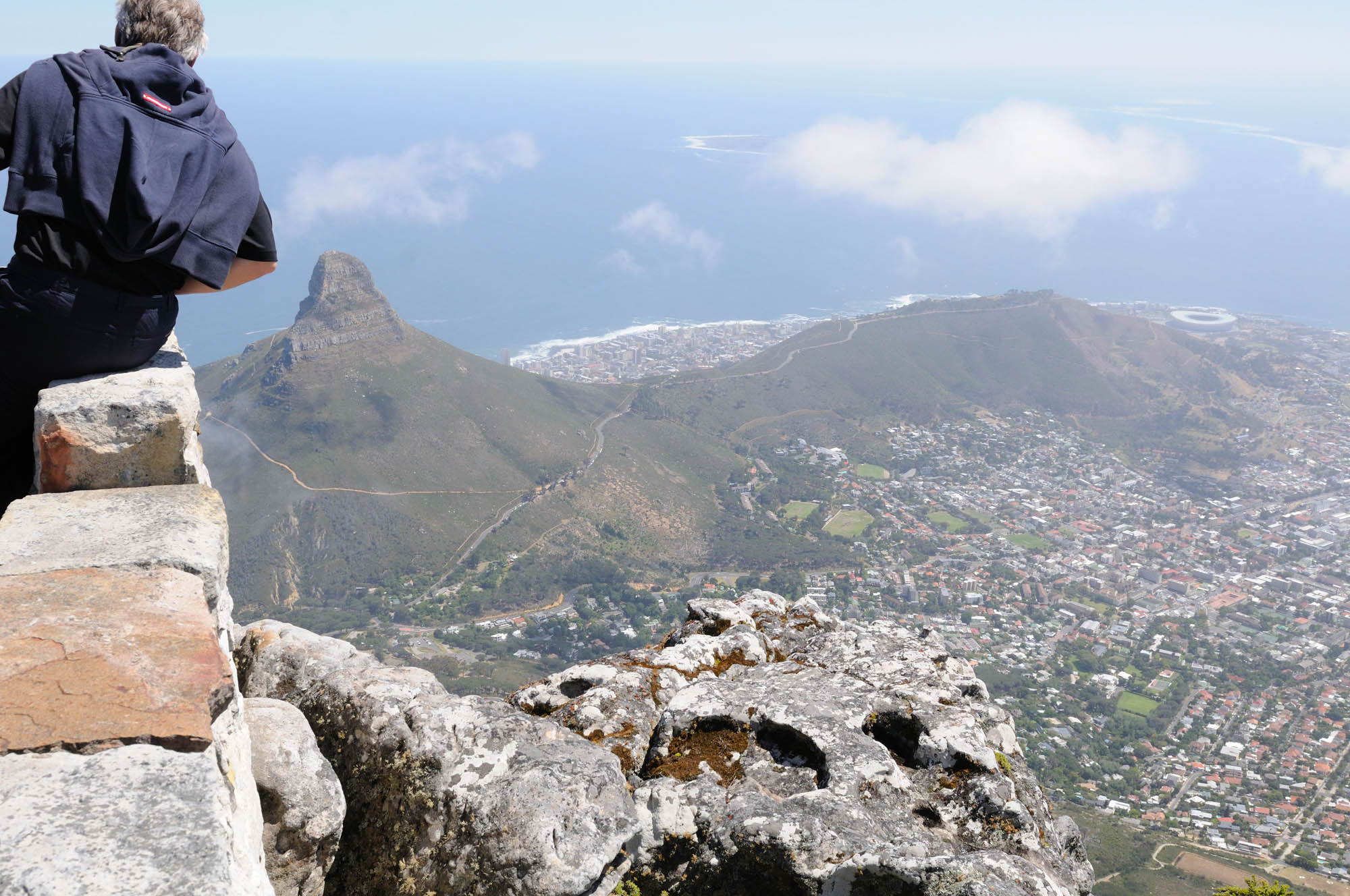 Did I mention that it is difficult to find negatives about the city?  To be sure, there are a few.  The winter months, notably June, July & August can be dismal as the city has a winter rainfall climate, unlike practically the entire rest of South Africa.  Where the winters can be cold, but dry.  So only and mostly in the Southwestern Cape can it be cold, rainy and windy - often simultaneously - in the winter months.  Winter storms can be intense with high winds and sometimes heavy rain, but mostly temperatures are moderate (with highs barely in the 50's F) with light rain and mist.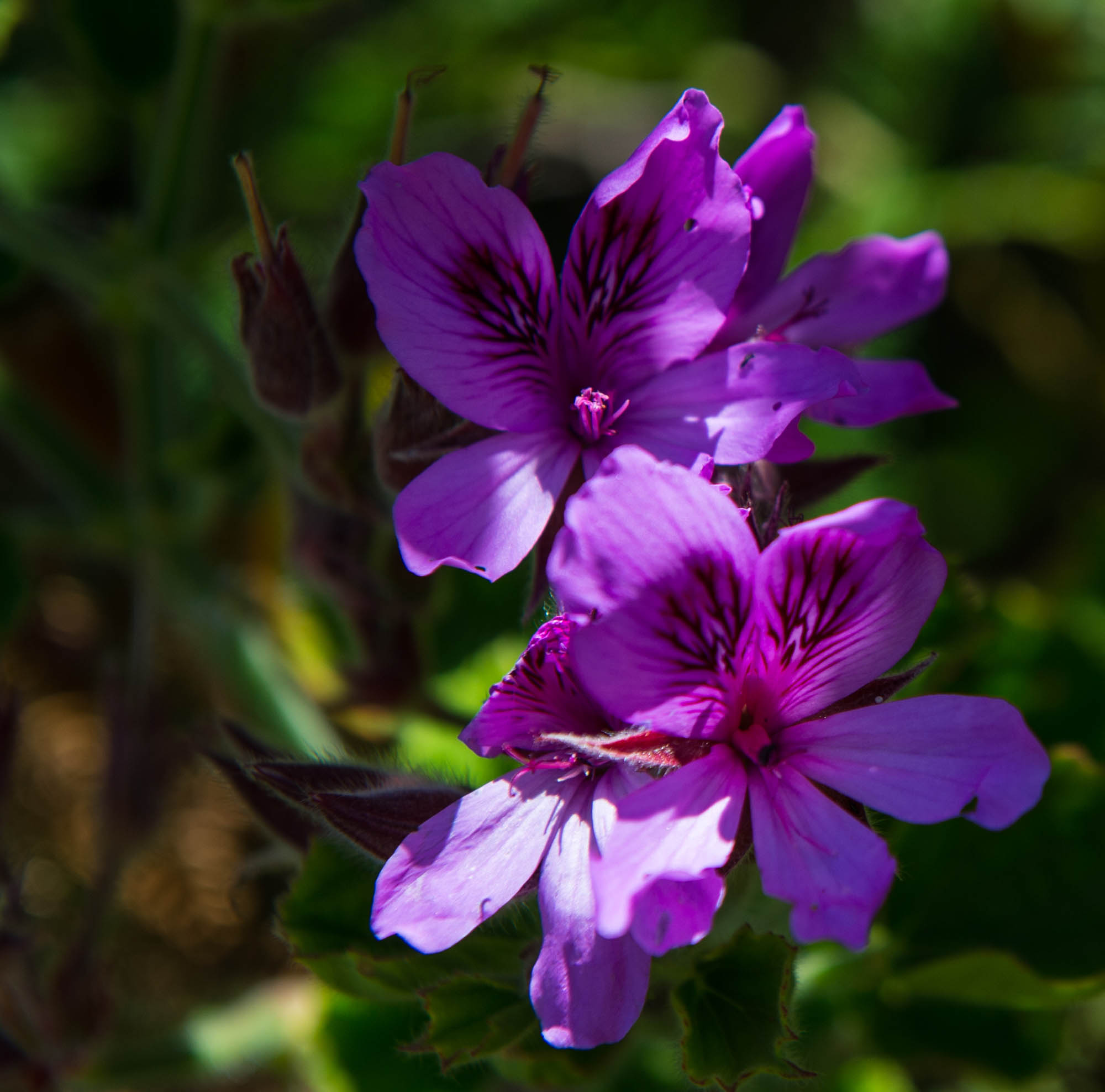 Cape Town's traffic issues are nowadays just as bad as those in the much larger metropolis of Johannesburg.  Driving out of the city in rush hour - particularly on Fridays - can be a total bear.   Of course, being a visitor, you can mostly avoid traveling during peak traffic hours.  Unless your flight to your next destination departs in the early evening.  In that case, allow yourself plenty of time to get to the airport.  Cape Town's formerly excellent local rail service has fallen on hard times and in general the public transport services are negatively affected by crime, vandalism and protests.  Fortunately Uber is ubiquitous and cheap so by all means use it to get around town.  Your hotel or guest house can also assist you in arranging a permitted taxi if you prefer that option.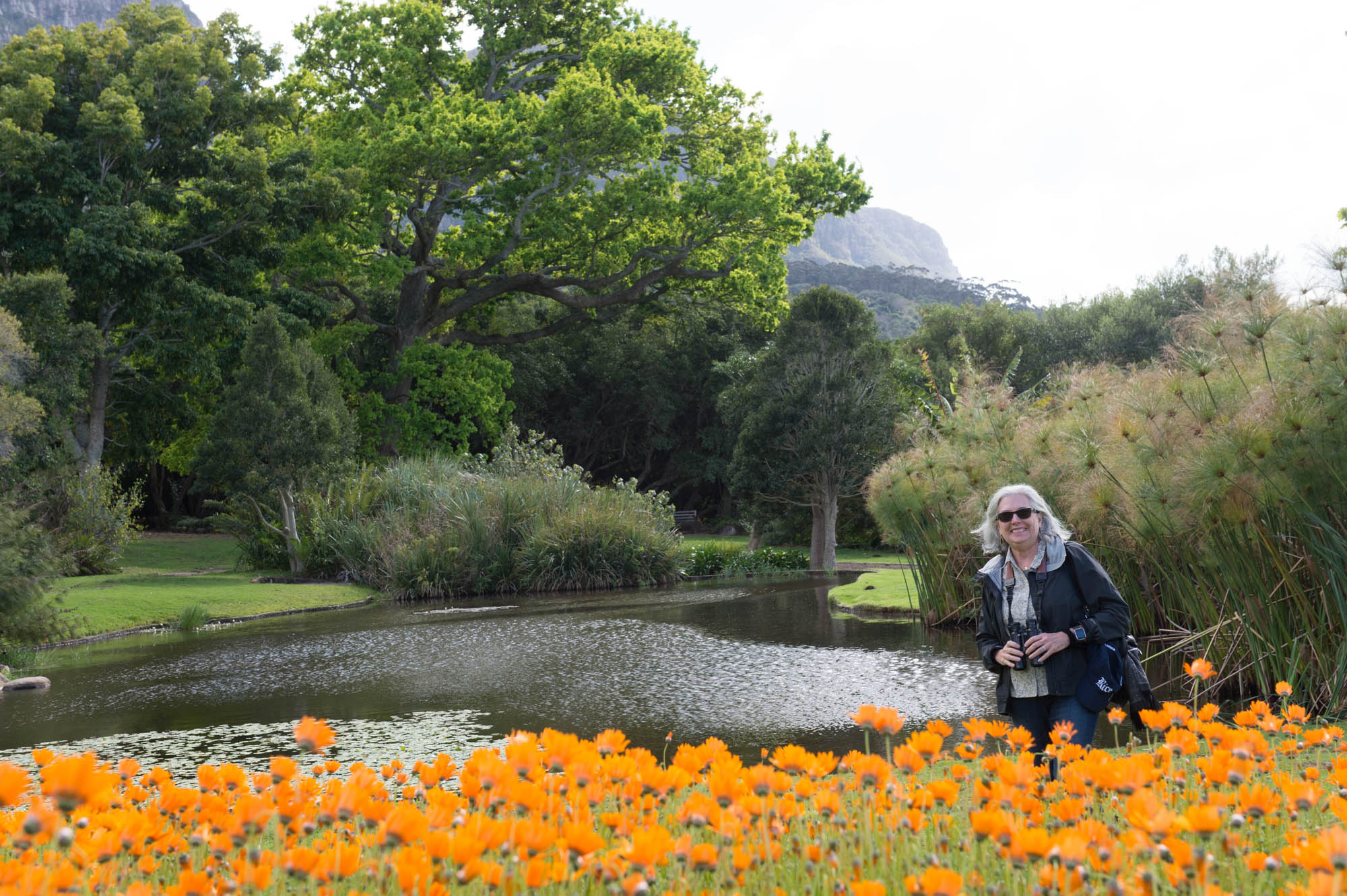 Cape Town can get rather too busy for some people, from about mid-December through early January.  During the high holiday season it is jam-packed with up-country visitors (look for the telltale Gauteng license plates) and with international visitors from all over the world and the rest of Africa.  It can be tough to get into the better restaurants, there is a huge line at the lower cable car station, getting in and out of the Waterfront area can be a mission, and popular tourist sites like the Cape of Good Hope Nature Reserve, Kirstenbosch and the Boulders Beach penguin colony and many of the wineries, are crowded.  If you are able to travel either before or after the holiday season, do it. 
So what are our recommendations for visitors for things to do and see in the space of a few days in Cape Town?  Here are some of them: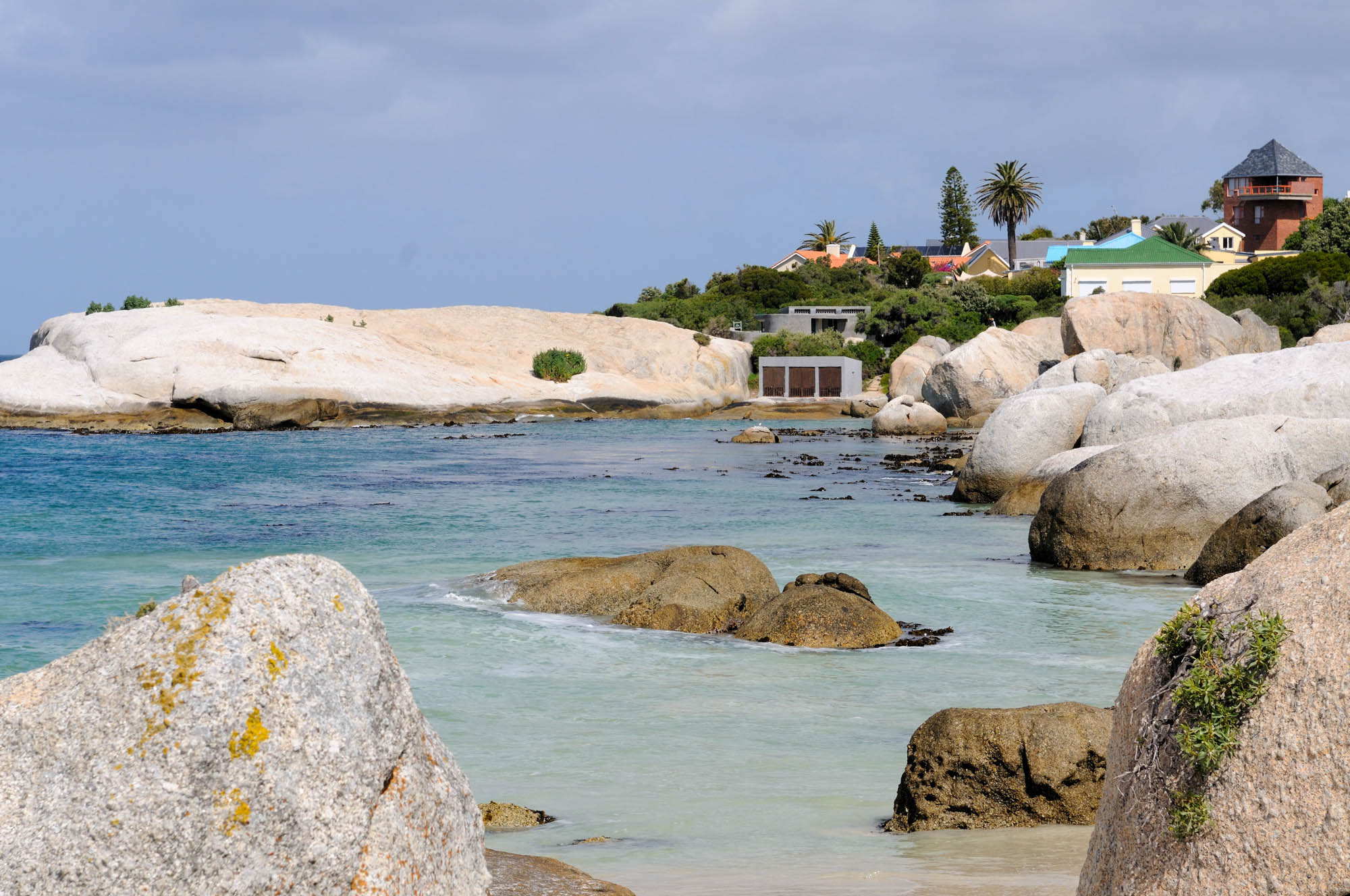 In and around the City
Take the revolving cable car ride to the summit of Table Mountain.  Do this at the first best opportunity, whenever the mountain is 'open' and the cable car is operating.  Don't wait until your last day as conditions sometimes change within hours and the cable car operation shuts down when the wind velocity is too high or because of poor visibility.  Weather-related shutdowns can sometimes stretch into a couple of days, so drop whatever else you have planned, and go up the mountain if and when it is open.  Early mornings are best to avoid the crowds. Definitely consider hiking either up or down - more about that later in the blog.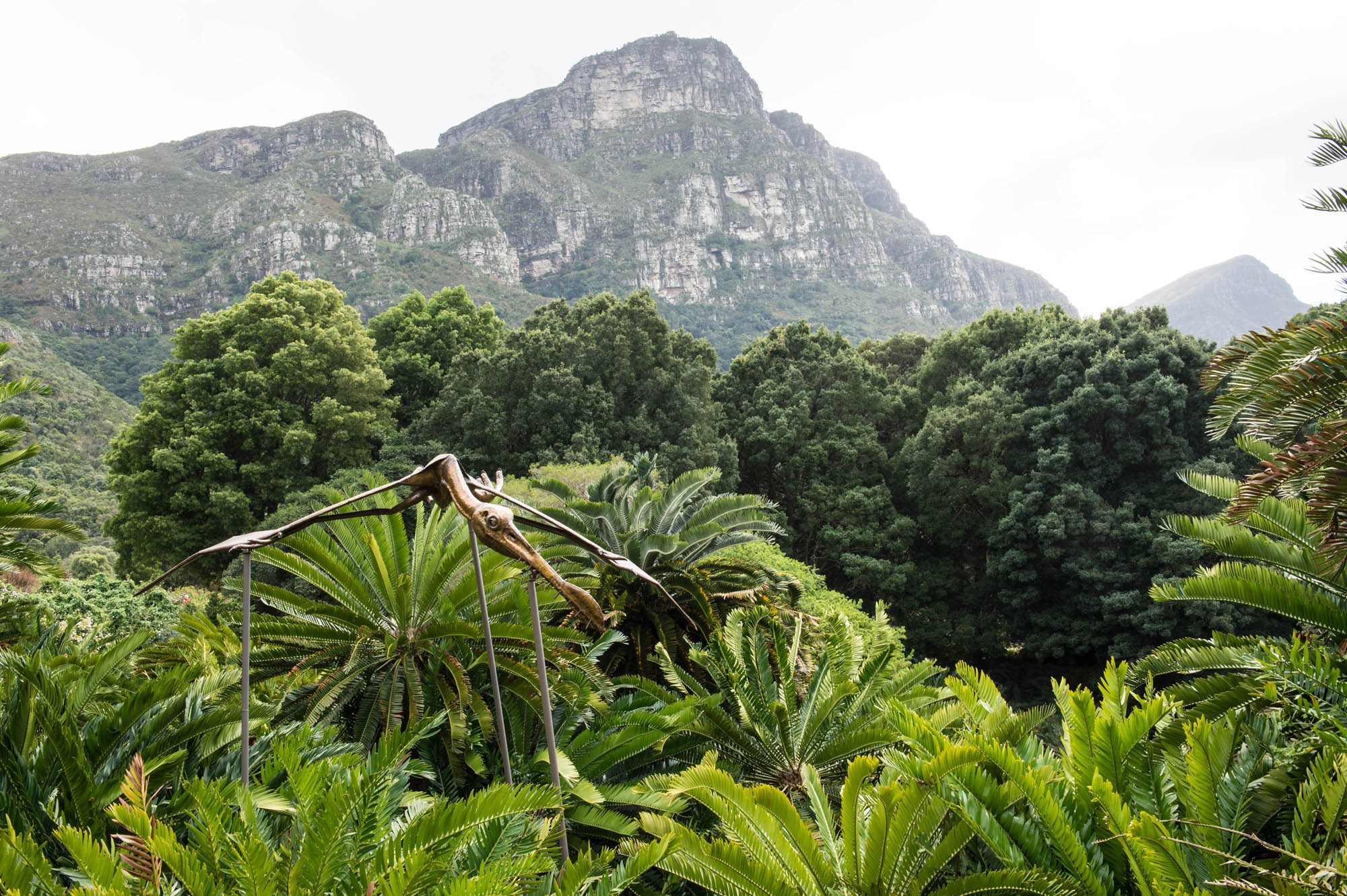 Visit Kirstenbosch National Botanical Garden - it is a jewel.  Don't miss the Boomslang canopy walk, the Cycad amphitheatre with dinosaur sculptures, and the Protea garden.  If you have half a day for this, that would be ideal, but if all you have are two or three hours, it would still be worth it.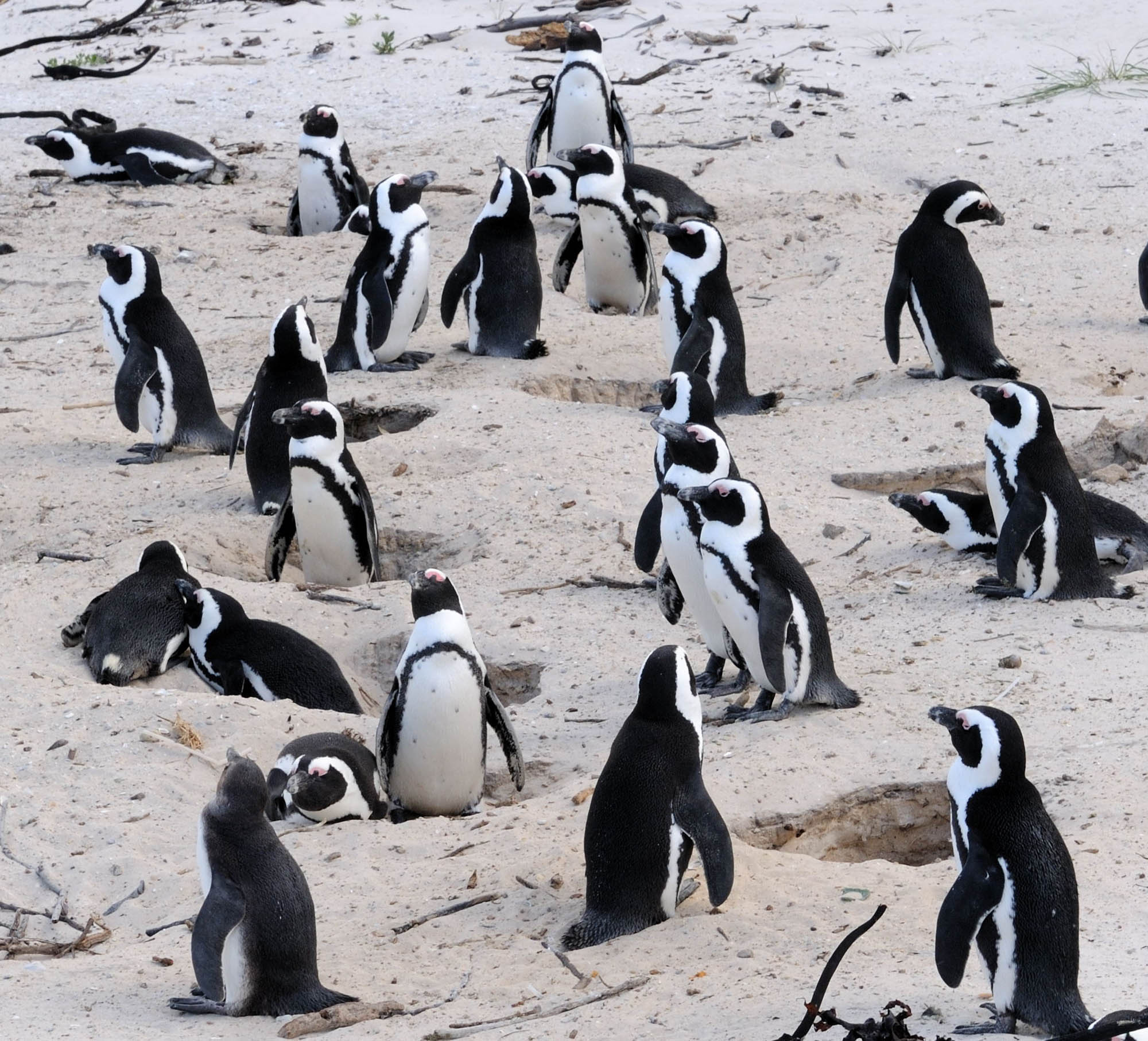 Take a guided Peninsula tour including Hout Bay, Chapman's Peak Drive, Kommetjie, the Cape of Good Hope Nature Reserve (take the funicular to the lookout point), and the African Penguins at Boulders.  If you have time, a guided half day City Tour is also most enjoyable.  You may prefer to take a tour on the 'Hop on Hop off' City sightseeing bus.
Visit the Victoria & Alfred Waterfront for some interesting walks along the breakwater, shopping (of course), visiting one or more of the huge variety of restaurants and pubs, and check out the Two Oceans Aquarium.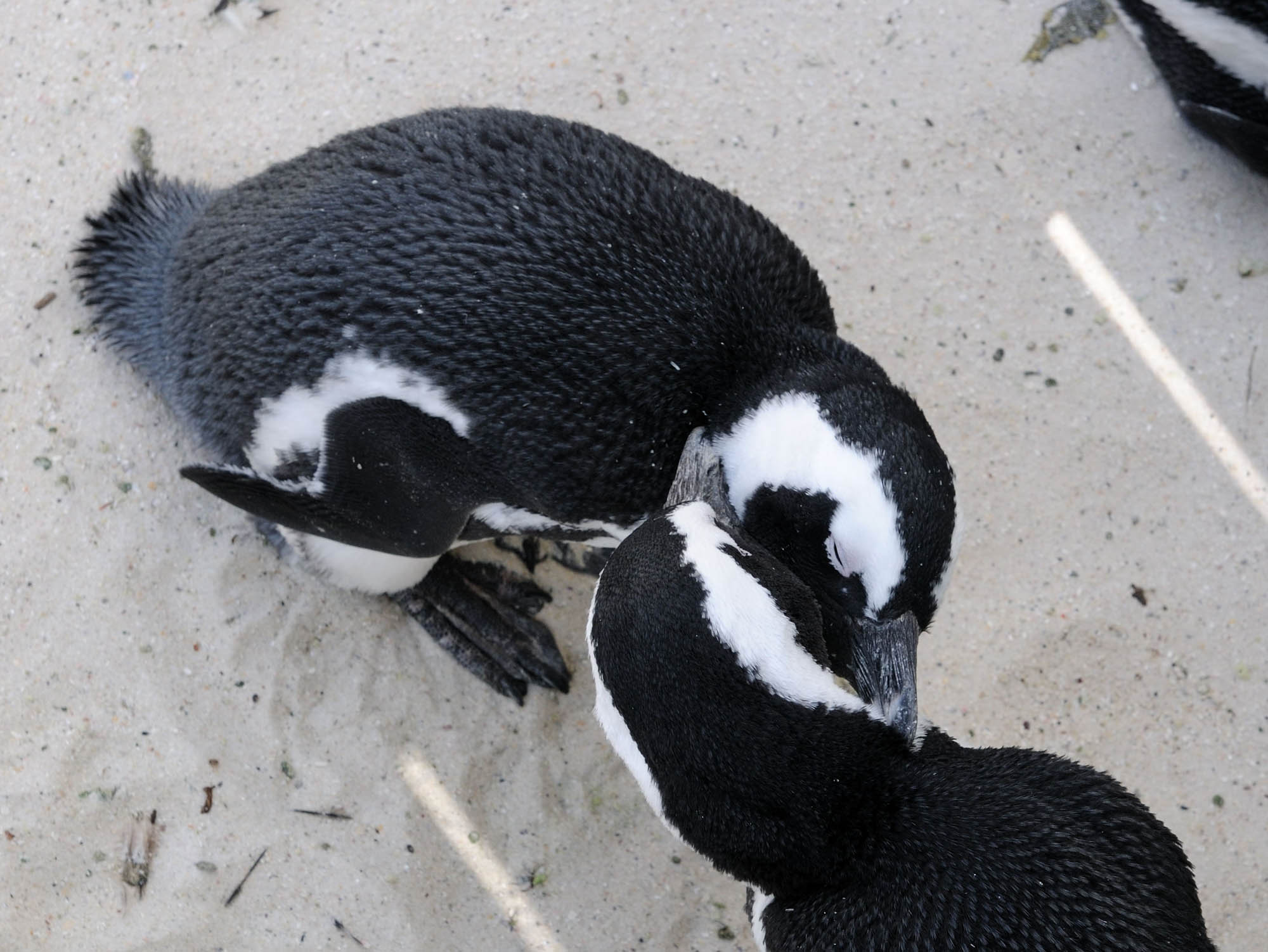 Set aside an hour or two for a stroll - or better yet a run - along the Sea Point Promenade.  There's beautiful vistas over the ocean, the people-watching is equally intriguing and you'll get some exercise.  You can start from the V & A Waterfront and make your way up as far as Bantry Bay, if you are not pressed for time. 
Make some time for Cape Town's beautiful beaches such as Clifton, Muizenberg and Camps Bay, particularly in the warmer summer months from October through April.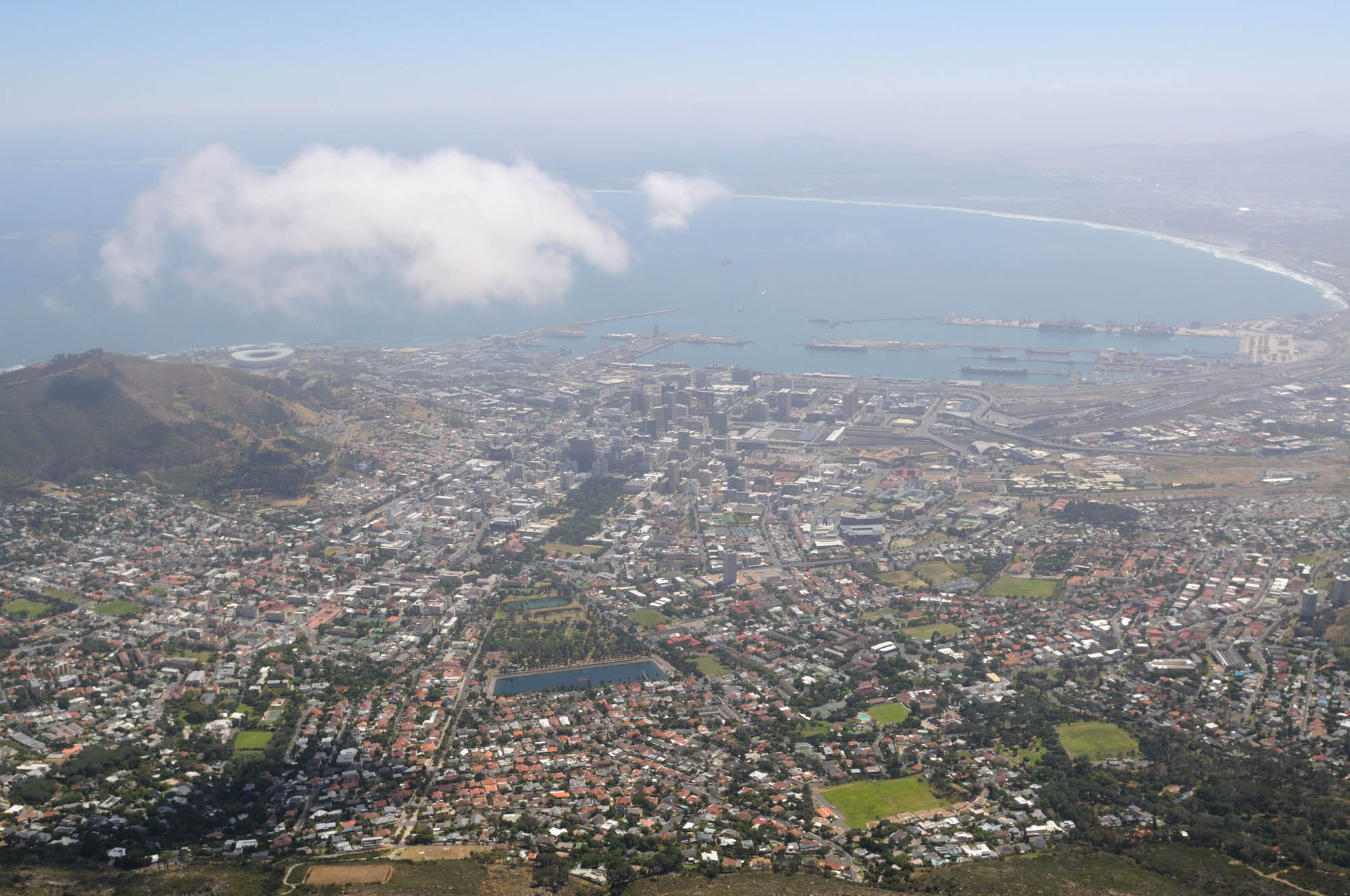 Stroll the Company's  Garden area where there are several worthwhile museums; the 'top' entrance is just across the street from the Mt. Nelson Hotel.  Which - incidentally - has the best high tea in Southern Africa, if you're feeling peckish. 
Get your cultural card stamped with a visit to the Zeitz MOCAA Museum (Silo Hotel); Irma Stern Museum, Iziko South African (Natural History) Museum, SA National Gallery, SA Jewish Museum, or District Six Museum.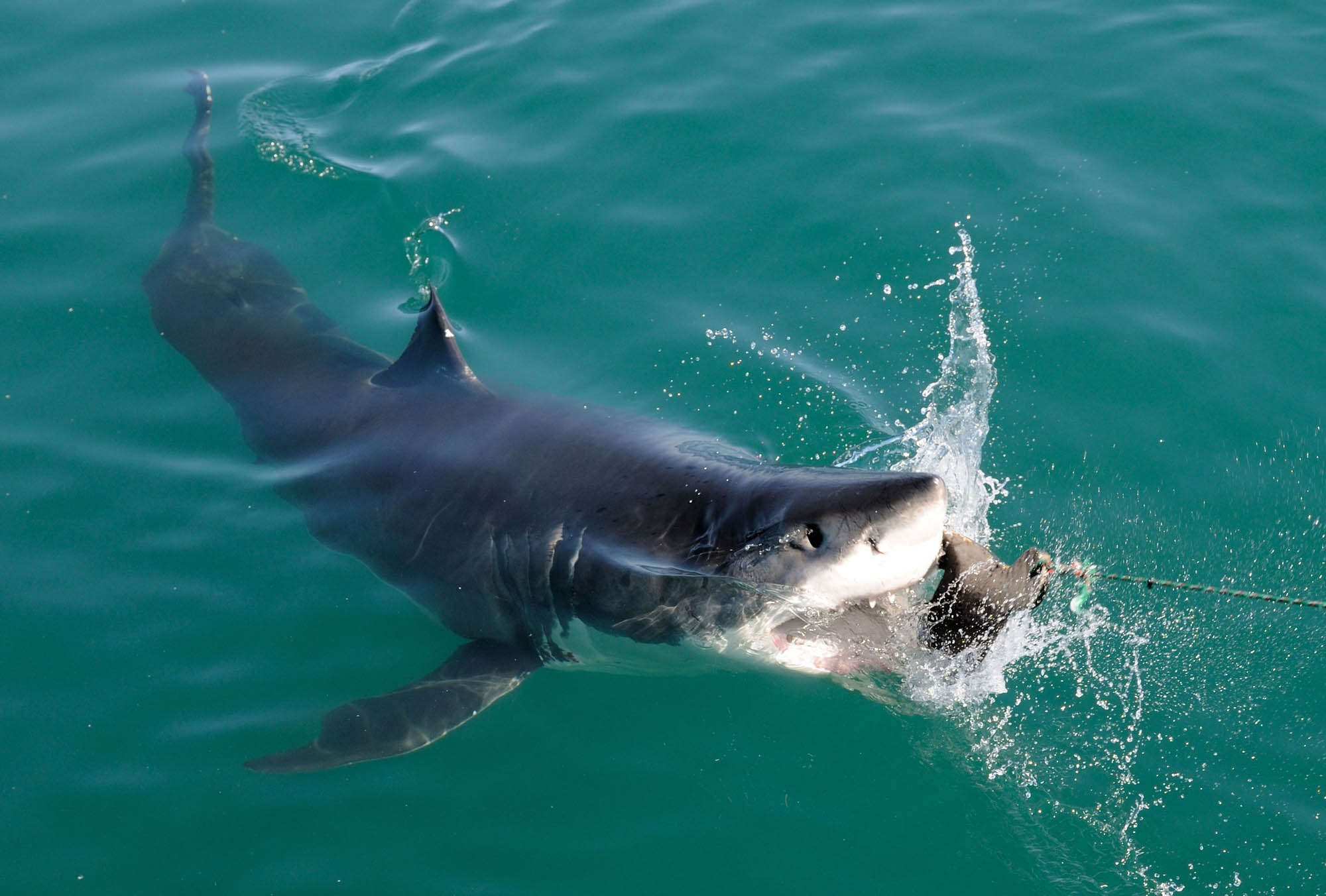 Visit Robben Island by ferry boat.  While this is ordinarily a worthwhile trip, we have misgivings about recommending it due to perennial management problems. Ferries are known to run late, are canceled last minute and the like.  So best to gather some local (up to date) intel on the status of the operation, before you buy your ticket.
In search of a bargain or a local curiosity?  Browse the Long Street and GreenMarket Square markets - this can be done in conjunction with visiting the Company's Garden.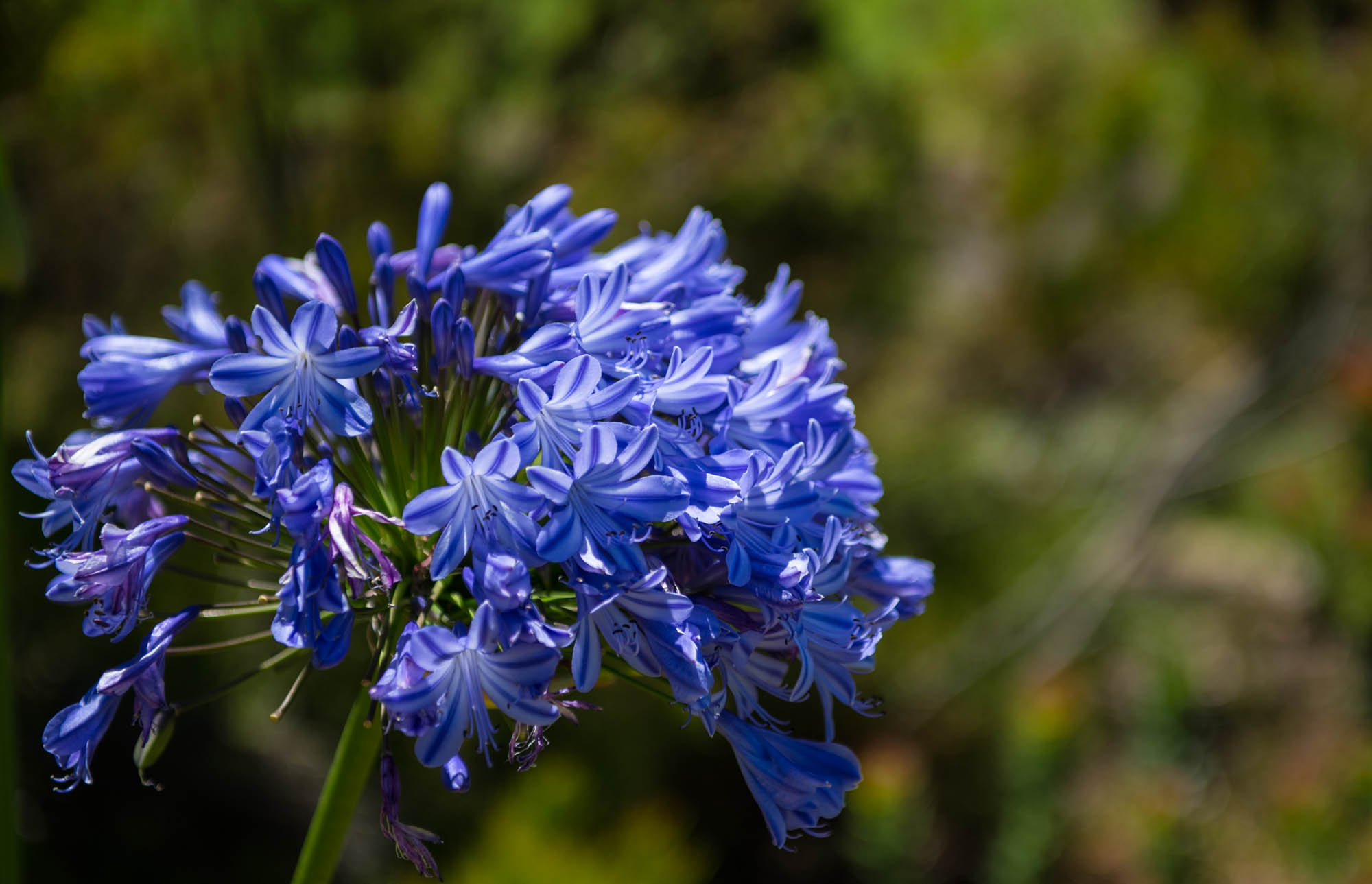 Visit the Castle of Good Hope Museum; be sure to take in the 'changing of the guard' and visit the William Fehr art exhibit inside the building, as well as the Cape Military Museum.
Take a guided walking tour of the The Bo-Kaap area  for colorful homes and Cape Malay cooking.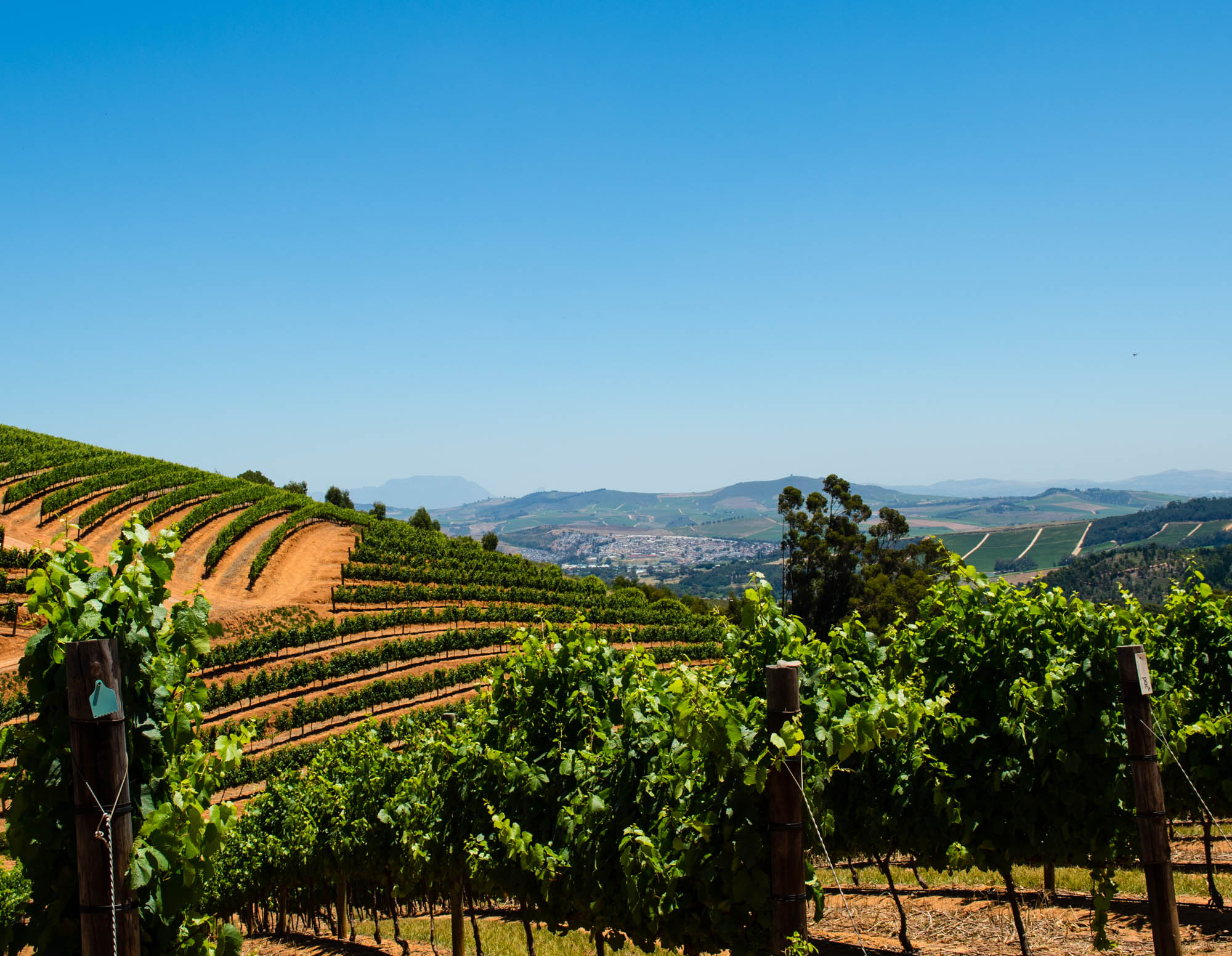 Outside of Cape Town:
By all means embark on a guided Cape winelands tour.  Franschhoek, about a 45 minute drive from Cape Town, is the most interesting of the winelands towns but Stellenbosch and Paarl have their own appeal and there are superb wineries everywhere.  Enjoy lunch with a view at Delaire Graff Estate between Stellenbosch and Franschhoek.  The Cape Fold mountains - which dominate much of the winelands - together with the vineyards and signature Cape Dutch architecture make this a picturesque area well worth visiting even for visitors who are not at all into wines.
Take an uber or taxi ride from Cape Town to Kalk Bay village for lunch at the Brass Bell; or include it in your touring arrangements.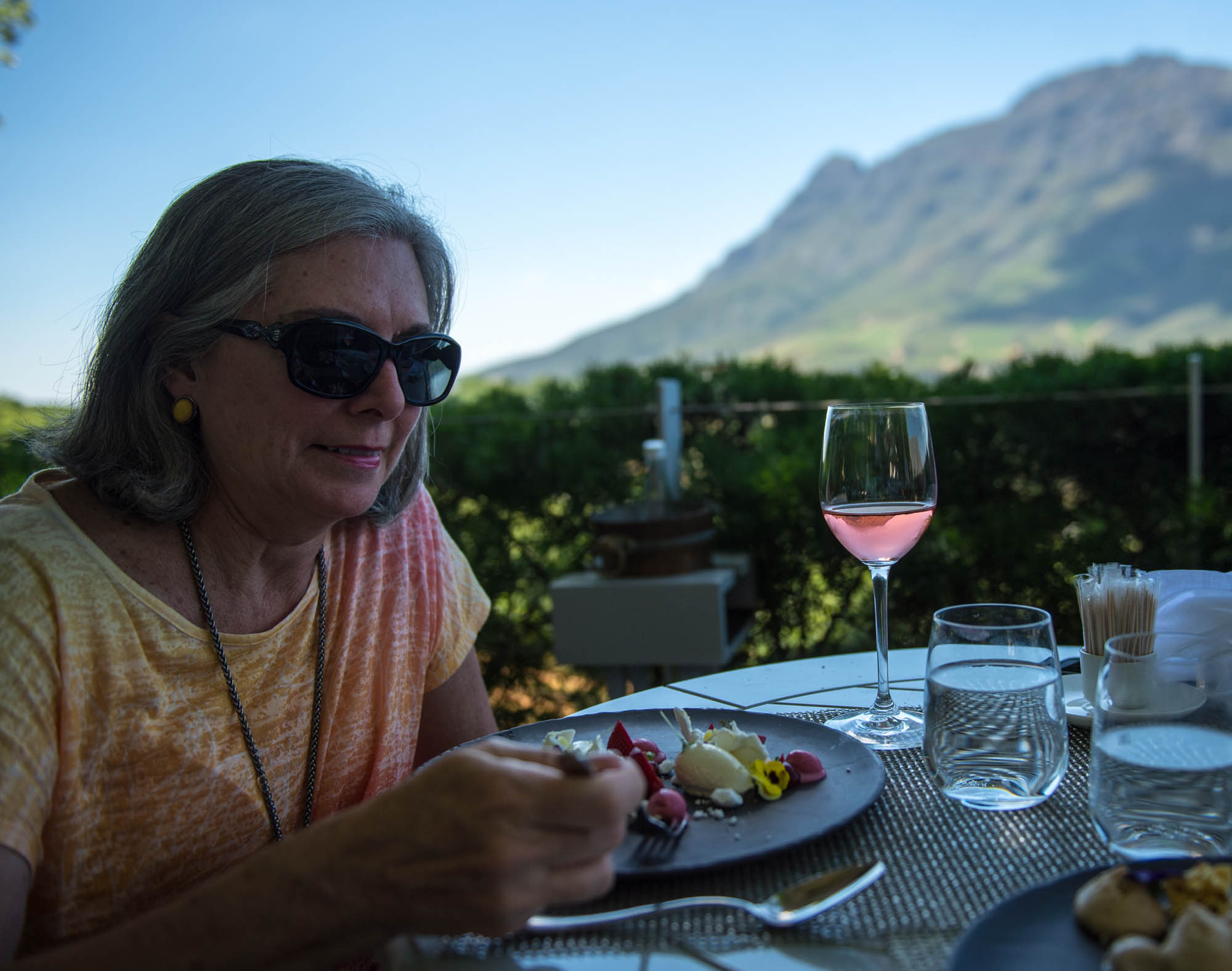 Visit Constantia Valley near Cape Town for some of the oldest wineries in the area, such as the imposing Groot Constantia; be sure to leave some time for the Norval Foundation Art Gallery, opposite the US Embassy.
Take a trip to the 12 Apostles Hotel for sunset drinks - it's the perfect spot to see the sun settle over the Atlantic Ocean.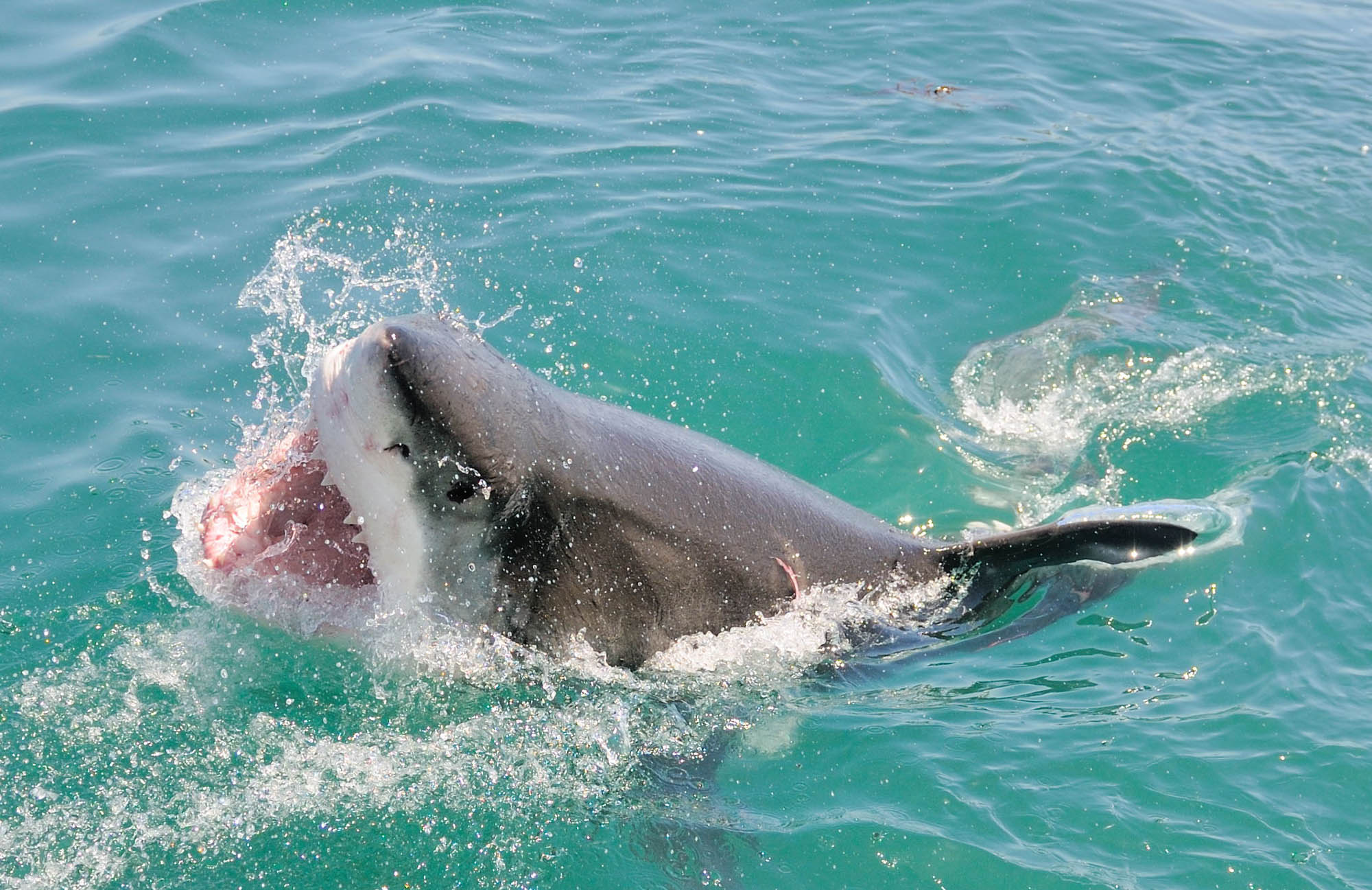 Southern Cape (Hermanus area)
Travel to Gansbaai for shark diving.  Presently, the great white sharks are not around in big numbers, but there are several other resident shark species to be seen.  The nearby town of Hermanus is known for the 'marine big five' which include the South African Fur Seal, the Southern Right Whale, African Penguin, Great White Shark and Bottle-nosed Dolphin.  The town of Hermanus becomes a mecca of whale-watching when the Southern Right Whales are around, from about June through November.  October is whale month so schedule your visit then, if you want to be sure of seeing these giant creatures - and their little ones - breach or simply frolic around.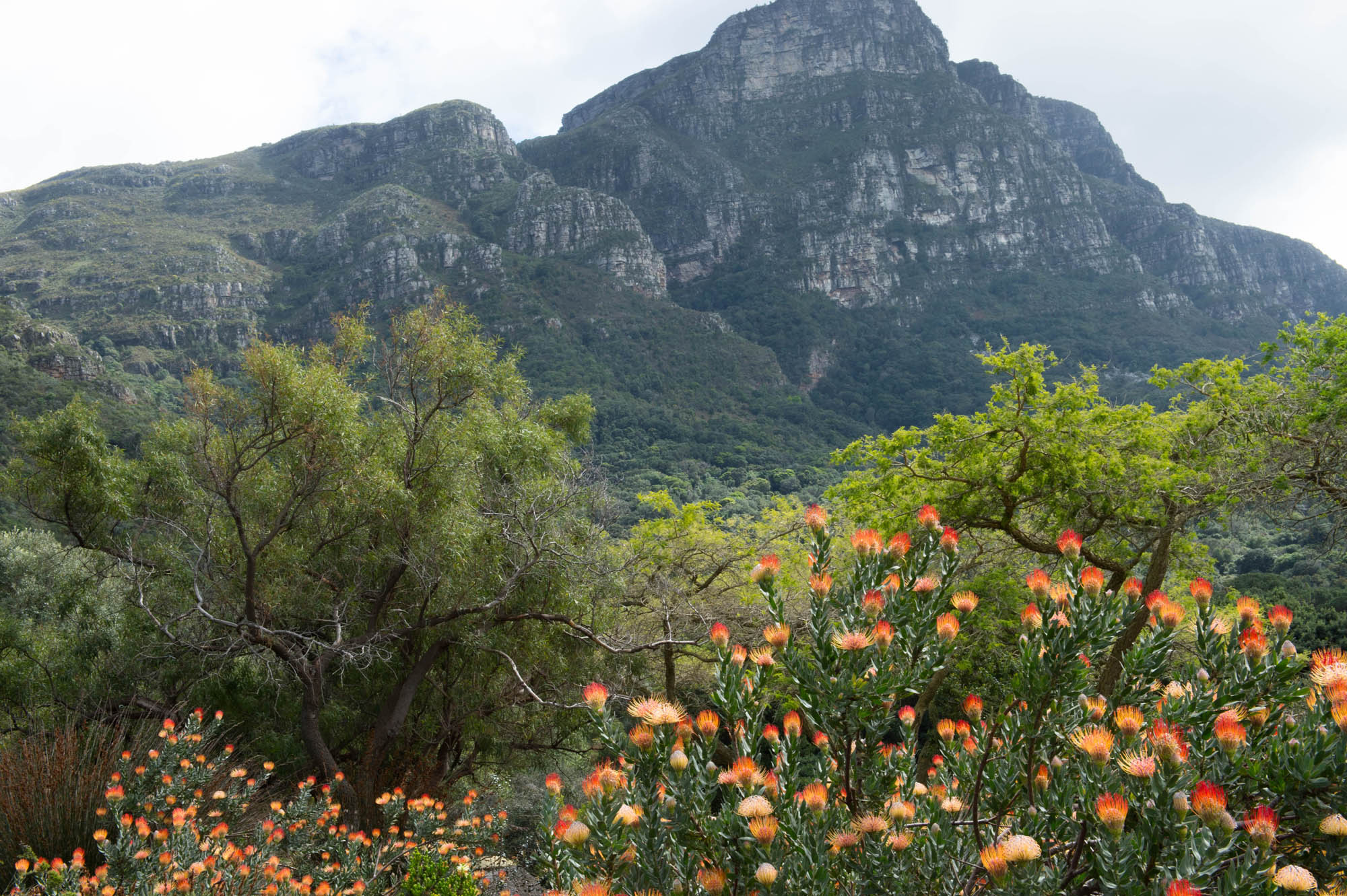 Table Mountain and other hiking options
Table Mountain dominates Cape Town in every way; it is the city's signature natural feature and no visit to Cape Town is truly complete without involving the mountain in some way or other.  While it is perfectly ok to travel to the summit of Table Mountain on the Cable Car, we would recommend adding at least one activity involving a hike on the lower slopes of the mountain - or all the way to the top.
We work with a simply fantastic hiking guide in Cape Town - Lauren Medcalf of Mother City Hikers - for Table Mountain hiking and nature walks.
Lauren recommends doing a hike as one of the first things, after arriving in Cape Town.  It really helps to ground you, it gets the cobwebs out after the long flights and helps you feel awake, alive and ready for the rest of your Cape Town stay. Lauren says that many guests who hike with her at the end of their trip tell her how they wish they'd done it at the beginning as they learned so much that was useful for the rest of their stay.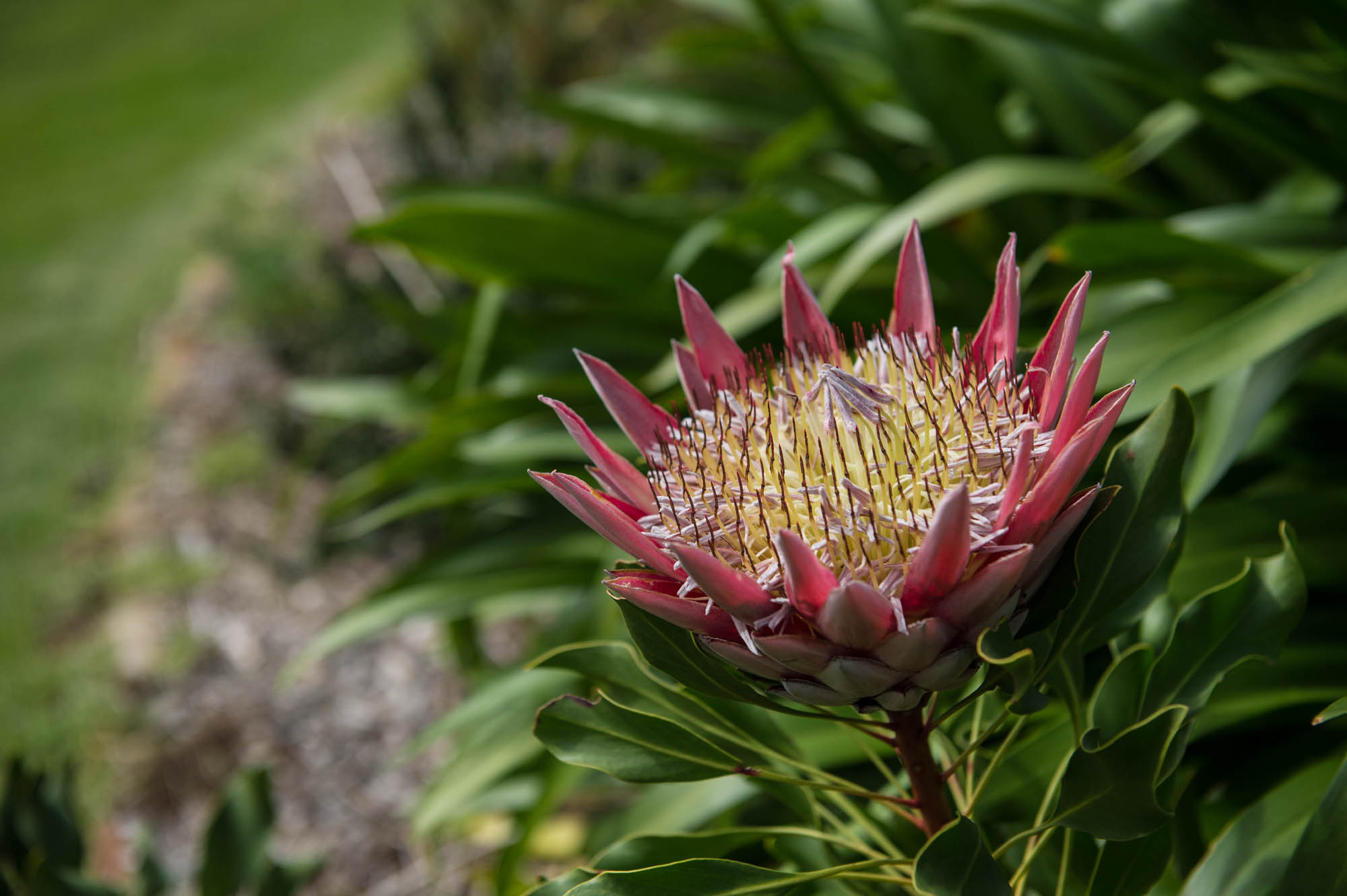 If you arrive sometime in the morning into Cape Town you could do an afternoon hike, or alternatively the next morning or afternoon. If you want to incorporate Kirstenbosch National Botanical Gardens, Lauren could take you around the gardens for an easy walk of 45 minutes to an hour  to see the highlights.  From there, you would then hike up to the contour path and over and back down to the gardens. This hike only goes one third to one quarter of the way up that (Eastern) side of the mountain so it is not intense but you would get an idea and feeling of the mountain and nature around. This generally takes 3-4 hours to complete.
Pipe Track:  A truly beautiful +/- 3 hour route (also only going one third of the way to the top of Table Mountain), very quiet and peaceful and with lots of interesting plants to see, touch & even taste along the way.  The turn-around point is at a cave-like 'Overhang' where hikers spend a few minutes just taking in the views and enjoying a snack and drinks.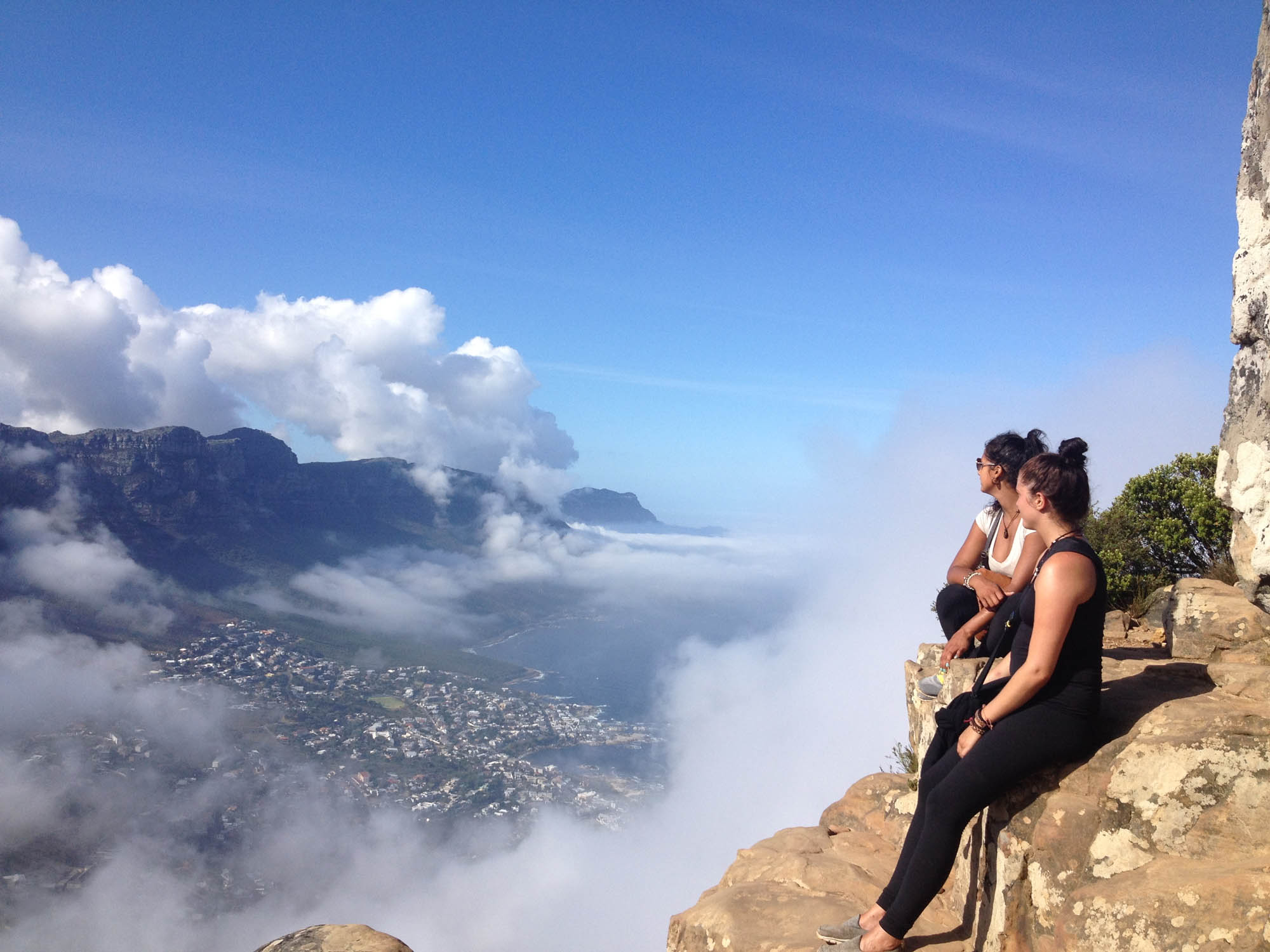 Lions Head:  An amazing +/- 3 hour route, adventurous and beautiful. The only drawback is that it can be busy with lots of people on it, particularly on Saturday and Sunday.  On either of those days, be prepared to be picked up from your hotel really early (5:00 am) in order to avoid the foot traffic.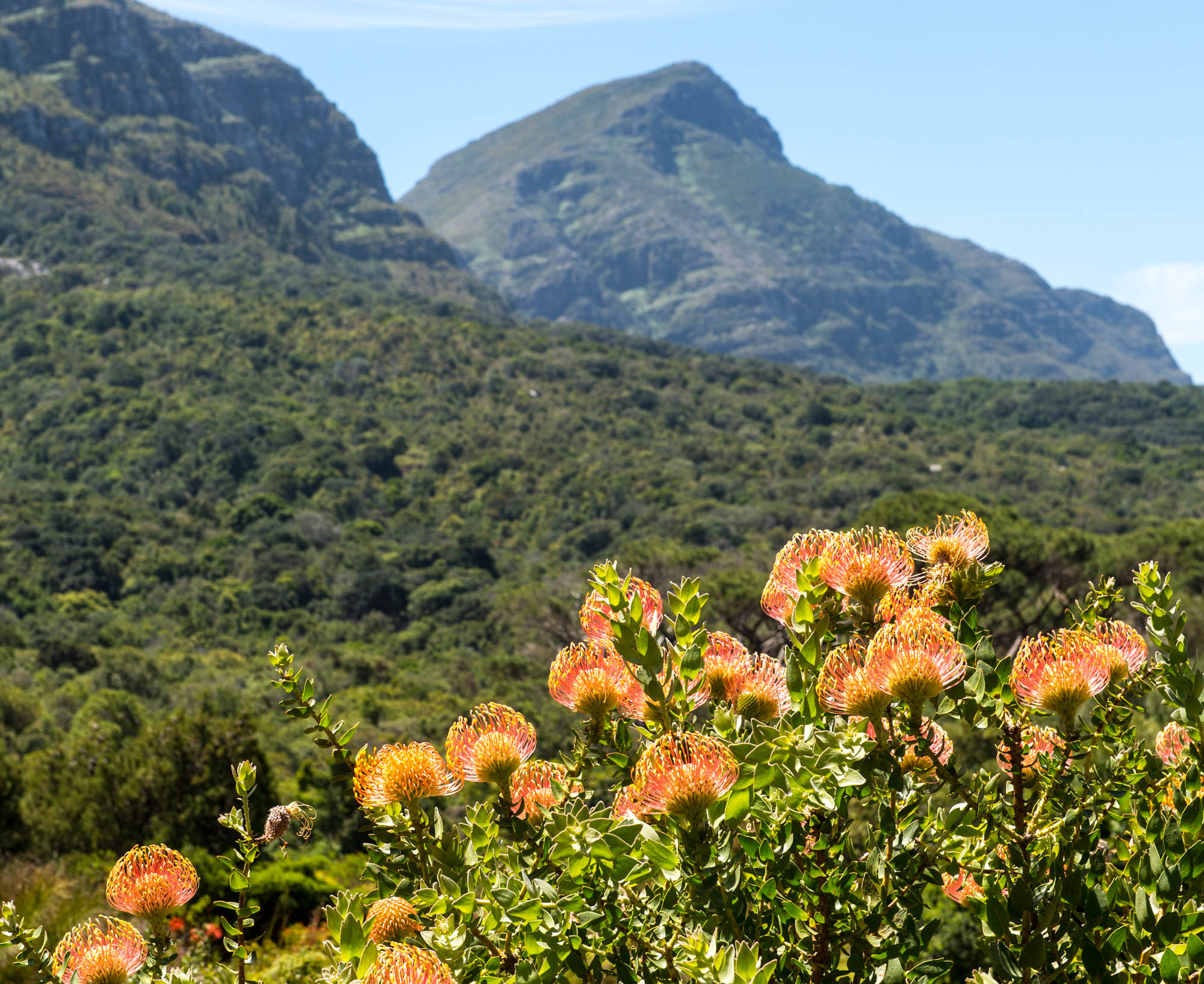 If you want to do something a bit more challenging, then the Platteklip Gorge hike is the least challenging of the hikes which take you all the way to the top of the mountain.  Anybody who is moderately fit and without major mobility or other medical issues can do it.  About 3 to 4 hours, from the base of the mountain to the summit.  Platteklip is not the most scenic of the various hiking options, but a great hike nonetheless.  Once it opens up (last third of the hike) there are some fabulous views.  This hike is also extremely popular so again, an early start is advisable. It is mostly exposed to the sun so be prepared for that.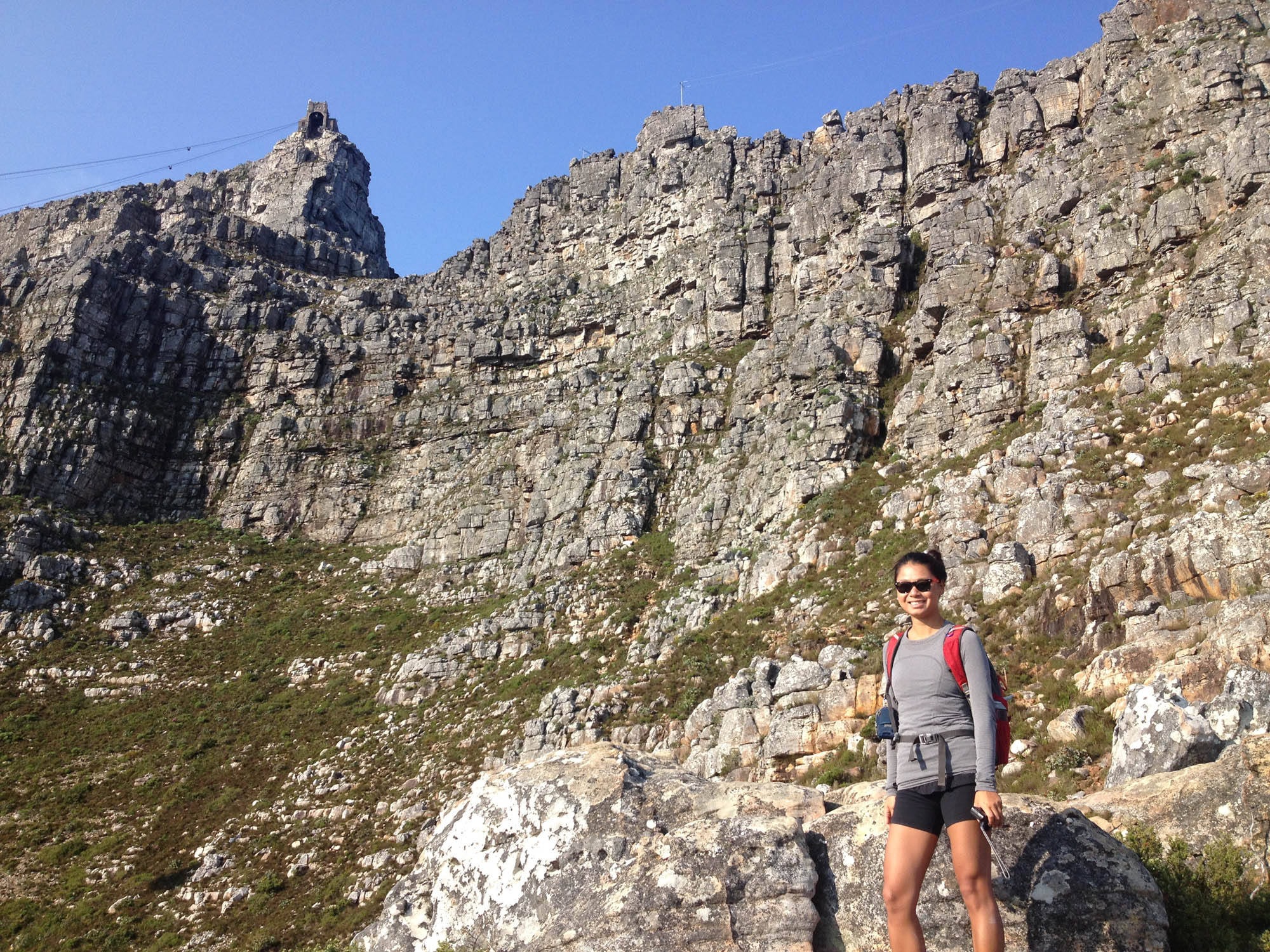 Experienced hikers may want to tackle Nursery Ravine or Skeleton Gorge (from Kirstenbosch) or India Venster.  Skeleton Gorge is beautiful with many small 'box ravine' pockets, seemingly with their own micro-climate.  The hike is well-protected from the elements including the sun, with long stretches through Afro-montane forest.  It is a long hike, particularly if your final destination is the upper cable car station.  India Venster demands a bit more in the way of strength and agility, and I probably wouldn't advise it for first-timers.  A fear of heights would be a disqualifier as well.  Otherwise it is an absorbing, fun hike and you will look back on it with a great sense of achievement.  I have personally done all of these hikes so feel free to call me or email me if you have any questions.