$cat_name = 'category'; $categories = get_the_terms($post->ID, $cat_name); foreach ($categories as $category) { if ($category->parent) { echo $category->name; } } ?>
Aug 01, 2009
Zambia Trip Report August 2009
Share: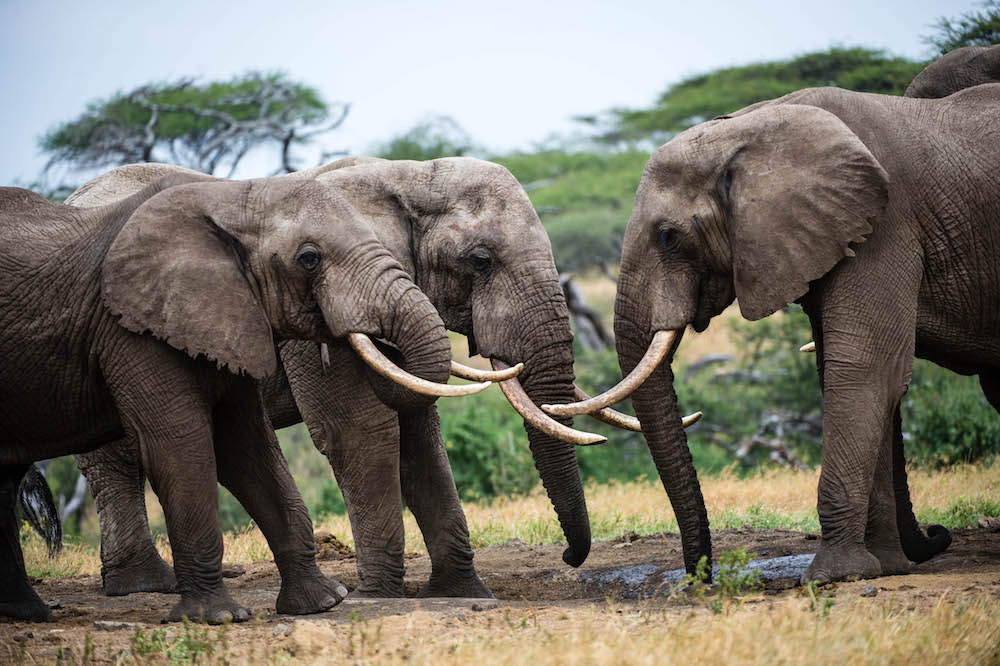 Zambia Trip Report August 2009
PART 1: 4 MOVIES, 16 HOURS, 7 TIME ZONES & TIME IN PRETORIA
I woke up to the sound of rain yesterday morning. Not the heavy pounding of the rain I have grown accustomed to in Houston, but the light patter of rain on a tin roof, the rain of my childhood. It brought back happy memories of crisp spring mornings, flannel pajamas and sometimes – if we children could prevail on my mother – an afternoon snack of pannekoek, a South African version of crepes served with lots of sugar and cinnamon. A real treat.
Rain in Pretoria on an August morning means only one thing: a strong cold front from the Cape has
blown bad weather a good 1,000 miles north into the interior. And so it was. The cold, blustery
conditions which we have been experiencing here in South Africa the last few days are the complete
opposite of the oppressively hot weather which we left behind in Texas. We're hoping that it
will be considerably warmer in Zambia by the time we arrive there on Tuesday next week. Otherwise
those morning game drives are going to be awfully uncomfortable.
Our flight from Atlanta to Johannesburg on one of Delta's new Boeing 777's was uneventful and at
least for me, less tiring than some previous trips. Sure the non-stop 16-hour flight is a doozy, but I
much prefer this 'bite the bullet' approach of getting to Africa from the USA, over the 2-day trip via
Europe. Of course, if one has the luxury of time to kill a few days in Paris or London or Amsterdam
en route, by all means. But for just getting there, the non-stop Delta flight has a lot going for it. Arrival in Johannesburg is around 6:00P in the afternoon which is just in time for an overnight stay
before going on to Botswana or wherever.
This was our first transatlantic crossing on Delta and we really have no complaints except perhaps
about the catering. The 'pure vegetarian' meals (I got the exact same sauteed veggies and rice for
dinner and breakfast) were adequate but unimaginative. The meal services in general were poorly
executed with seemingly too few attendants serving the full plane of more than 245 people. Otherwise
the seat was quite comfortable, the entertainment center had innumerable choices of movies,
TV shows, and music and there were no refueling stops at dingy airports in Dakar Senegal or Ilha
do Sol in the Cape Verde Islands.
Why is it that long-haul flying seems to be stuck in a time warp? Since the early 1980's we have
seen computers evolve from the baby steps of an Apple IIe to the colossal strides of today's PC's
and laptops. Upgrade your hard drive for an additional $200 or so and you can practically take the
entire Library of Congress with you digitally, on your next weekend trip. Has crossing the Atlantic
kept pace with that kind of reality-altering progress? Not exactly. It takes just about as long as it
used to, 20 years ago: 'modern' aircraft have been traveling at about 500 mph for decades now.
The flight attendants are grumpier, there is less legroom, the food is a lot worse and you'd better
not hang around the front toilet area unless you are really keen to flush the undercover Federal
Marshall on your flight. No pun intended.
A client of mine once remarked that his first ever long distance flight was on a Pan Am Clipper Constellation
from the US West Coast to a South American destination. Probably sometime in the early
1960's. "(Flying) has been all down-hill since then," he said. If you are a rock star or a diplomat – or
have gazillions of frequent flier miles – it might be possible to upgrade to the 'business elite' seats
in the front of the plane. I think there were 19 of them on our flight. Having flown plain old business
class on a transatlantic crossing some years ago, I can attest to the fact that it makes all the difference.
These new seats are so much better – unless you are a basketball player you can lie down
and almost stretch out. Imagine that, it's practically like taking a boat or a train. Except for the Federal
Marshall of course. And the liquid in tiny bottles, taking off your shoes, your belt, jacket… Still
beeping? Come with me, sir.
A couple of days in Pretoria, South Africa
My brother Nick picked us up from ORTI Airport on Thursday evening and we drove to Pretoria along the N-2 freeway, which was under construction with additional lanes in both directions being added, together with several new access roads, bridges and other improvements.
It soon became apparent that many major routes in and around the city – especially those leading the 2010 World Cup of Soccer venues – are all under simultaneous construction. If you've lived in Houston over the last 8 to 10 years you will know exactly what I am talking about.
As always, it was great to see the family again. We very much enjoyed a reunion with all four children and my mother together again, the first time since Nov. 2007. None of us have changed over the years; we are just a bit older and hopefully wiser. Seeing close family members sporadically, sometimes after long intervals, can be a bit disconcerting. People whom you see all the time age almost imperceptibly. Not so people whom you see in intervals measured by years. They age visibly, just like you do. None of us are Dorian Gray, the only things about us that do not change are pictures taken years ago.
The following day Nick took us on a drive around the city, past my parents' erstwhile home on Brooklyn Avenue. The house is now just a shadow of its former elegant past, its stately thatched roof replaced with faux Spanish brick tiles. From there we drove along Charles Street – under construction – through Sunnyside and Arcadia and then took a right turn up Edmond Street straight uphill to the Union Buildings. From the high hill on which this magnificent Herbert Baker-designed sand stone edifice was built, the gardens below it and the city beyond usually make for a superb spectacle. Not so on this Saturday. It was raining quite heavily by the time we parked the vehicle. The city was obscured by clouds and rain squalls, so I passed on taking any photographs.
On Sunday morning weather conditions were considerably better, and we took a pleasant stroll around Struben Dam, close to where Kathleen and I lived in the early 1980's. I spent many happy hours here developing my fledgling birding skills, a hobby which I had just acquired on a visit to Cape Town in December 1983. Several dozen species on my Southern Africa 'life-list' of birds are marked 'Struben Dam 1984' – it was certainly the most productive spell ever in my life as a birdwatcher. Unfortunately the dam is now but a degraded and rather threadbare version of its erstwhile vibrant self. Ironically Struben Dam was once a real bird sanctuary before it was designated as one by the Pretoria City Council.
PART 2: ZAMBIA IMPRESSIONS & THE BUSANGA PLAINS
We've now been back a few days after an intensive 3-week trip to Zambia in southcentral Africa. My impressions are still fresh but above all it was an authentic, classic safari experience. Everything felt real and genuine, from the greeting at Lusaka International Airport to the treatment we received at the various camps. The management, staff and guides at the various camps were friendly and accommodating, and did everything they could to keep us happy and entertained. But more than that, they seemed to take a genuine interest in us, from our dietary preferences to providing the right kind of adaptor, advising about a wireless internet hotspot, giving timely photographic hints, supplying a special lotion to ward of tsetse flies, and much more. We never ever felt like 'just another guest' or visitor – and this carried through to after-dinner conversations which were always lively and fun.
In summary, the trip was everything we had anticipated and more: remote, fantastic camps, excellent
guiding, great views of a dizzying variety of mammals, birds and other wildlife, amazing scenic
beauty, generally light tourism traffic except around Mfuwe, first class food and drink and seamless
transfers between camps and national parks.
Activities were very diverse, ranging from game drives to walking, boating, fishing, observing wildlife
from hides, night drives, and two firsts: a romantic private dinner for the two of us at Kapinga Camp
on the Busanga Plains and a private lunch on the Zambezi River at Chiawa Camp, with some 'instant friends' we had made (a couple from San Francisco). There we were, drifting downstream on one
of the mightiest rivers in Africa, being served sparkling wine and orange juice, and tucking into a delicious
meal… What made the lunch even more memorable is the fact that our departure was delayed
due to 'elephant interference' at the Chiawa dock. Only in Africa… If I had to pick a favorite allround
camp it has to be Shumba in the Kafue region. What a jewel, the rooms with their views over
the Busanga Plains are breathtaking and the camp is being managed at a very high level – it need
not take second place to any of theBotswana Premier Camps.
There were many many highlights. 6 (yes six!) sitatunga at Kapinga, a fantastic leopard & cub on a
kill sighting ex Shumba, amazing lion viewing at Lufupa, predators galore in the Kaingo and Nsefu
area, exceptional guiding at Kalamu (I'd walk into elephants any time with Petros and Luckson is
one of the best all-round guides I have ever seen in action) and a though-provoking visit to a village
near Kalamu. I am still sorting through the emotions I felt upon observing such staggering
poverty on the one hand, and such 'joie de vivre' displayed by the many kids we met in the village.
'What is your name', 'how are you', 'take my picture'… All they wanted from us (other than for us to
take their pictures) was a container to carry water to school. Not money, not food, just a container
to carry fresh water.
This is Zambia – 20 little dusty kids pressing up against you to scan the camera playback screen
for their likeness, exclaiming in delight when they saw themselves, or hamming it up with their
friends for the next pic. No sullen faces negotiating payment for photographs, just pure, unadulterated
joy in the face of seemingly overwhelming social problems.
As far as the tourism infrastructure goes, for a relatively small player on the African safari scene, we
were impressed with how smoothly everything went. Over the space of 21 days, we experienced
just one delay of more than 2 hours, all the other flights and transfers were right on time or within
minutes of the scheduled times. Better than the USA. The road network inside the reserves was
mostly adequate with some rough spots in Kafue, courtesy of hippo that seem to leave their deep
footprint indentations on every square meter of muddy ground in the wet season.Certainly we've
seen worse roads, such as in parts of the Selous Game Reserve in Southern Tanzania.
With one or two minor exceptions everything in the camps worked: water was warm when it needed
to be (the solar water heaters are amazingly effective!) the toilets flushed, there were adequate
battery recharging facilities, and laundry was done at no extra charge. Kathleen did have a large
hole burnt into one of her synthetic safari pants: it is probably best to let the staff know not to iron
certain items.We did have an issue with lighting at one of the smaller bush camps but it is being attended
to.
The food and catering in general were of very high standard, comparable with the best we have
seen elsewhere. My special dietary request (vegan meals) was handled without a fuss, and it was
simply a delight to enjoy such a wide variety of foods, including a few local specialties such as
nshima, at the various camps. Fresh vegetables and salads, the most delicious home-made breads,
creative desserts, baked goods, lots of legumes and grains, there was plenty there for even the
most discerning palate. Omnivores would do pretty well too as there is invariably some kind of
meat, chicken and occasionally seafood on the daily menu, plus of course eggs to order for
brunch, several varieties of cheese, preserves and more. If there is one thing that is a given on safari,
it is that guests are always well fed!
By and large insects were not too much of a problem, butZambia is certainly a country for which
one needs to take adequate protection: take your Malarone, apply mosquito repellant regularly, and wear long-sleeved shirts around dawn and dusk and in areas where tsetse flies are active during
the warmer hours of the day. Tsetse flies were marginally bothersome in the Lufupa woodlands,
but were effectively warded off with a lotion of Dettol mixed with water and Johnson's Baby
Oil. Tsetses seem to have been just about wiped out in the central and Nsefu areas of theSouth
Luangwa, no problems there. At Kalamu Lagoon Camp, we really had to duck and dive to escape
them, and in the warmer months of the year this could certainly be a problem. We hope that additional
measures to combat them will be effective.
The 4-wheel drive vehicles were all spotless and in good condition, with ample leg room and unobstructed
views.Most of the camps made use of a driver-guide plus a spotter/assistant, often a
trainee guide. Predominantly men, with one notably exception: Freya, a female American guide at
Kaingo. And excellent she was too! We cannot say enough about the quality of the guiding: it was
as good as we had experienced anywhere in Africa, and in some instances the best ever. Just one
or two of the guides (for just a couple of game drives) could be described as 'okay', all the others
were exceptional and some were a revelation.Like good sports commentators, the best guides anticipate
and predict, beyond just reporting and interpreting. We experienced many instances of this,
for example at Chindeni when our guide Peter saw 'active' hyenas and said that we should be on
the lookout for leopards. We spotted a leopard – with its cub feeding on an impala carcass in a
tree – barely a minute or two later.
Jo'burg to Lusaka and on to the Busanga Plains
On Tuesday August 4 we were finally on our way to Zambia, a land-locked country in south-central Africa, bordered by Namibia and Botswana, Zimbabwe to the south, Mozambique and Malawi on the east, Tanzania and the Democratic Republic of Congo to the north, and Angola to the west. The capital Lusaka is some 1,194 km (742 miles) almost exactly due north of Johannesburg. We got there in well under two hours on an SAA Boeing 737.
Shortly after landing at Lusaka International Airport we were met by Sefofane Air representatives
Grace and Clever who ably assisted us with luggage retrieval and passport and visa formalities –
US$50 per person for the privilege to enter Zambia – one time only. We were then advised that our
flight to the Busanga area would be delayed by about 2 hours due to travel plans by the President
of Zambia, which resulted in some airports being temporarily closed. I can't say that we were thrilled
with this development, which put paid to any thoughts of an afternoon activity at our first camp.
However this was not a first for Kathleen and I; we once spent a couple of hours cooling our heels
in the lounge of Tananarivo Airport in Madagascar, which was closed due to the imminent return of
the Malagasy President and his wife from a shopping trip to Paris.
We were treated to lunch at a restaurant inside LusakaAirport terminal. Even for omnivores, the
choices were limited; the vegan amongst us had to settle for nshima (known as sadza or pap – a
staple food in many parts ofAfrica – essentially the African version of grits or polenta) with baked
beans, and some veggies which tasted like kale or mustard plant. We were by then rather hungry
so quite frankly everything tasted like foie gras.
Eventually we were escorted across the runway to our Cessna 210 for a flight of about 1 hr 15
minutes to the Busanga Plains, where we dropped off a couple of guests (co-incidentally also from
the Houston area) and then continued on for an additional 15 minutes to Lufupa Tented Camp, on
the Kafue River. I was immediately taken with the beautiful setting of this low-key camp, which
struck me as peaceful and relaxed. A member of the Camp management staff took us through the
usual do's and don't – no walkabouts at night, emergency horns only to be used for real – such
as medical – emergencies, etc. before we were escorted to our cozy yet unassuming tent in a
perfect spot overlooking the water. I was looking forward to spending some time just sitting on the
little porch staring at the beautiful body of water making its way slowly from left to right, all the way
from the interior of Zambia eventually to link up with the Zambezi and finally to spill out into the Indian
Ocean, almost 1,000 miles further east in Mozambique.
Dinner at Lufupa Tented Camp was simply excellent. Kathleen and I had a delicious plate of couscous
with a Curried Chickpea Tagine and some fresh green beans. A soft, almost biscuit-like bread
roll was served on the side. The regular menu main course was chicken. Dessert for the vegetarians
was a delectable pear in a red wine syrup, one of the best versions of the dessert I have ever
enjoyed.
I did not expect much from the evening night drive, and after more than an hour we had spotted
little more than a few white tailed mongoose and some nightjars. But then the evening was turned
around in a hurry when our guide Brian and his spotter located 3 cheetah brothers on a termite
mound. They were lolling about, alternatively lying down, yawning and looking quite contented after
what must have been a good meal earlier that day. It was a great ending to a day that started
out not so well, with the flight delays.
PART 3: LOTS OF LIONS AT LUFUPA TENTED CAMP
August 5 – Lufupa Tented Camp
We were up at 0600 this morning, and sat down to a continental breakfast half an hour later, with maltabella porridge, cereals, croissants, vegan crumpets, a fruit salad, tea and coffee. By 0700 we were in the vehicles and off on our game drive. Within literally minutes we came upon a pride of lions: 2 males in the prime of their life, two 1-yr old cubs and 5 females. We sat and observed them quietly for what must have been the better part of an hour. The two youngsters started to tussle with some tufts of grass and then with each other, just like two little kids would do.
The superb lion sightings certainly made the day. Even so, general game-viewing was on the quiet
side, with mostly puku and impala to be seen. Later on during the drive we had some really nice
views of a group of Southern Crowned Cranes and Yellowbilled Stork.
Back in camp we enjoyed the customary 1100 brunch, with eggs to order, pasta, a beef dish, a
vegetable dish, delicious home made bread and a mixed green salad. Then it was siesta time until
1530. The afternoon activity consisted of a boat trip on the Lufupa River, specifically to try and find
some African Finfoot, a rarely seen duck-like species which tends to skulk around the edge of
large rivers, often in areas with overhanging vegetation.
After seeing lots of other birds, including four types of Kingfishers (Giant, Pied, Brownhooded and
Malachite) Darters, storks, herons and egrets, our guide Brian spotted a Finfoot and excitedly pointed
out its whereabouts. "Finfoot, Finfoot – right there on the river bank!". And so it was. An adult
male Finfoot with the brightest of bright red feet and legs was walking from our left to right in a
completely open area, enabling us to clearly see its distinguishing features. Definitely my best sighting
of a Finfoot yet. But not for long. Hardly half an hour later, Brian saw a female Finfoot by the
water's edge. When we went closer to get some photographs, it quickly became apparent that this
individual was completely relaxed. She swam slowly upstream, feeding all the time, totally oblivious
to several lenses pointed in her direction. At one stage the prow of the skiff on which we were sitting
bumped into a clump of bushes right by the Finfoot but instead of fleeing the scene she opportunistically
went after some insects which were disturbed by the boat. We quietly followed the
Finfoot all along the river's edge for nearly half a hour, with Jan (a keen Dutch photographer) getting
some superb pics. I managed a few myself, but I have a long way to go to match Jan's expertise,
especially with birds in flight.
Our evening meal was yet another marvelous combination of roasted peppers, potato wedges,
butternut squash and a superb lentil stew, followed by a baked apple stuffed with almonds and
raisons. The cooking at Lufupa Tented Camp is definitely at a very high level. Half an hour around a
cozy campfire punctuated what was really a perfect day on safari.
PART 4: A GREAT DAY ON SAFARI IN THE KAFUE
If you've ever been on an African safari, you'll know that it is so much more than just about animals. Of course it is about seeing and hopefully photographing a lot of large (and small) mammals and other living things first and foremost.No keen photographer in Africa likes to waste the wonderful morning and afternoon golden light without something to reflect it.
There are days though when the experience of being in Africa transcends the clicking of the camera, or even the sheer visual impact of raw nature in all its glory. On this day, there were a couple of occasions when I felt as much a part of the African environment as I am a denizen of the asphalt jungle of Houston. City slicker or not, at least for a few moments or minutes, I was connected to Africa at a primal, even visceral level. Even though it was just in my mind, I was at home here, thousands of miles from home.
Africa will do that to you, if you will let it. Take your time over the experience. Don't rush from camp to camp and area to area (like we had to, working you know…). Make time to just do nothing other than looking and listening. Of course in these remote parts of Africa – including the Zambian wilderness – you are often hearing hardly anything, just one level of silence piled onto another one. Is there anything out there? Of course there is, but not something nearly as jarring as the rude sounds of 'civilization'. Concentrate and you will experience an almost overpowering sense of quiet and peace, interrupted only by the gentle and soothing sounds of nature.
Breakfast this morning was a winner: oats, fruit salad with watermelon and honeydew, fresh toast with marmalade or strawberry jam, cereals, vegan muffins and naturally, eggs to order. The morning activity started out with some birding. Wattled crane, several ground hornbills, Yellowthroated sandgrouse, guineafowl, Capped Wheatear, Arnot's Chat and many more. We also had our first good look at a couple of Oribi antelope; small dainty animals, reminiscent of steenbok. Our guide Brian followed some lion tracks along a dirt road for several kilometers and then Kathleen spotted a solitary lioness purposefully strolling through the veld. She momentarily rested under a tree but then continued with her pursuit. There were some very nervous Impala watching her just
as intently as we were.
Morning tea was enjoyed at one of Brian's favorite spots, overlooking a big raft of about 30 to 35 hippo, densely packed into a large dambo, close to the Lufupa River. Cheek by jowl, they were constantly jostling and arguing, pushing and shoving, sniping and snarling, swishing their tails and swiveling their massive heads around. Warily, they moved a bit further soon after our arrival, but eventually settled down as we sipped our tea and coffee, and enjoyed a snack of chicken wings
or fresh dried fruit.
Brunch was yet another winning combination of rice and beef stew, with a vegan option of rice with mushrooms in a red wine sauce. Absolutely delicious. There were some carrots, a fresh green salad and freshly baked bread as well.
During the siesta period Kathleen and I were shown around the main camp complex by manager Bas, inspecting everything from the terrific lounge area overlooking the Kafue, to the popular pizza oven, the curio shop, office, kitchen, camp ground, boma and of course the bar. I managed about
an hour or so of real work on the computer, courtesy of a slow yet free wireless internet connection.
In the afternoon we set out for another game drive, during which we saw several new mammals for the trip: kudu, zebra and Defassa waterbuck, as well as a nice group of elephant, drinking at the water opposite from the hippo pool. And once again we got lucky with lions, coming upon the same solitary female from this morning, walking along the dirt road, still in search of who knows what. We also enjoyed some good photographic opportunities with birds, including guinea fowl, wattled cranes, and more francolin.
In camp just before tea I had my 'Africa moment 'with a little family group of warthogs, which I had seen around camp the previous day. I was standing at the car park near the Lufupa Tented Camp main lounge when they came upon me. There were three adults, one of which was much more wary than the other two, plus three youngsters. Happily feeding on tufts of green grass, they were at first oblivious to my presence.
It was really quiet. So quiet that I could clearly hear the warthogs smacking their lips as they were munching away on what appeared to be a real treat, some fresh green shoots just off the vehicle driveway. The mother warthog was extremely confiding and walked pretty much right up to me, with the 'scaredy cat' adult warthog sounding the alarm, but unsuccessfully so. Slowly but surely the three little piglets followed, keeping their eyes glued on me for any sign of movement. I stood dead still as they approached, all three of them making little grunting, squealing contact noises just to let each other and their parents know where they were. Then the strangest thing happened. One after another, the three young warthogs hunched down completely on all fours, as if they were suddenly really tired and had to take a rest. They sat like that for a minute or so and then got up and rejoined the group which slowly meandered off.
I really enjoyed the evening meal of soup, nshima (polenta), spinach, and a stuffed noodle dish.
Dessert was Malva Pudding for the omnivores and fresh fruit salad for yours truly.
We packed in a lot today with another after dinner game drive. Not far outside of camp there were
some elephants crossing the road. Brian gave them plenty of opportunity to move away before we
proceeded further down the road. We passed right by the airstrip where a couple of scrub hares
were inspecting a parked Cessna. Not far beyond the airstrip, Brian heard something and after momentarily
thinking that the vehicle was dragging something, he realized what it was. Evans shone
the spotlight to our right and there it was: 5 lionesses and the two cubs in a tight circle literally diving
into a fresh kill – an unfortunate waterbuck which was being devoured and torn into pieces
right before our eyes. Noisily and greedily, each of the animals was tearing away chunks of flesh,
blood all over their faces and forequarters. It was a feeding frenzy, each of the animals in an agitated,
highly excited state, growling and snarling, stopping just short of turning on each other, in their
haste to fill their stomachs. It was difficult to watch at times, but spellbinding. The guests in our vehicle
were as quiet as the lions were noisy. Such a display of ferocity is so far removed from our human
experience and frame of reference that we find it difficult to assimilate.Despite what we may
think, there is nothing shocking or cruel about it, it is just nature. Eventually the group started to
break up as first one and then another broke off with a flesh & bone trophy. We drove back to
camp quietly, our minds still reeling with the bloody images we had just witnessed.
PART 5: THE BEST CAMP IN ZAMBIA?
August 7, 2009
On our last morning at Lufupa we went fishing in the KafueRiver with Robert, but did not have much luck. We really had only two strikes of any note, and did not land either fish. So that will have to remain an unwritten paragraph, something we will return to when we next find ourselves in this part of the world.
At 1010A we took off from the Lufupa Airstrip, buzzing the camp before turning north towards the Busanga Plains. Flying quite low over the plains, we saw quite a bit of wildlife from the air, as well as a large fish trap built in the style of a beaver dam, with a central outlet where the fish gets trapped in a cage. I also saw a flat, layered construction which turned out to be the racks on which the fish are dried. This kind of activity is allowed in the Kafue National Parkwith the right permit.
We reached our next camp, Shumba, after a short but exciting helicopter flight of about 6 minutes, across a portion of the floodplain, landing right in front of the very striking main building. The imposing main lodge and dining area at Shumba has a massive central bar, a large boma area with fire-place, overlooking the Busanga floodplain, and an innovative open-sided design which clearly works very well as we were there when the wind was blowing hard, yet there was hardly a whisper of it to be felt in the dining area.
Both meals on this day were exemplary, the brunch consisting of corn cakes with a delicious filling, possibly avocado, sautéed mushrooms, a selection of sautéed peppers and a seed bread, finished off with a green salad. Dinner consisted of a broccoli curry, carrots and zucchini. Dessert was a fruit fondue. The starter was leek soup. The food was of 5-star quality.
The afternoon game drive was on the quiet side but we enjoyed it thoroughly with dozens of bird species, many hundreds of puku and lechwe, some buffalo, roan, a serval and genet on the way back.
August 8, 2009
On this day we went on a full day game drive to Musanza, a small Explorations Camp on the banks of the Lufupa River, about half way to Lufupa Tenetd Camp. I took us the better part of 5 hours to reach Musanza, as we took our time meandering along various circular routes & sidetracks, in search of game which proved to be very elusive this morning. It was likely due to a cold front that had blown into the area that very morning, causing everyone and everything to hunker down. Even so, we had some good sightings of puku, lechwe, wildebeest, zebra and a first for the trip and also a life mammal for both of us: Lichtenstein's Hartebeest. It was rather far off and definitely in the BVD category: Better View Desired. We also saw some excellent birds along the way, including a life bird for yours truly namely Ross' Turaco. At the time, it was just a glimpse, also BVD.
The Musanza site turned out to a real jewel: the perfect location right on the bank of
the Lufupa River, with just 4 tents hidden amongst some thick patches of vegetation and a few really
nice trees. At the very comfortable common area we enjoyed our picnic lunch of sorts, which
had come all the way from Shumba in the vehicle with us, together with a cook. So we enjoyed a
great lunch of pasta with a pesto sauce, some sausages, spinach salad, fresh fruit, seed bread,
grilled tomatoes and mushrooms. Birding around the camp we spotted a few super birds including
Olive Woodpecker and Redthroated twinspot.
On the way back we were treated to the sighting of the day, and of the trip so far, a female leopard
and cub on a fresh kill. When we first saw them, both were lying at the base of a large termite
mound which was overgrown with bushy vegetation. At first the cub ran off, but after about 15
minutes or so, responding to repeated entreaties from its mother, it returned. After exchanging a bit
of mutual affection, the cub scampered off to gambol around the dead Puku, while the female
leopard got down to another feeding session, attacking the carcass quite vigorously. There was no
mistaking the power in those sleek limbs. After more than an hour, we reluctantly parted ways with the two gorgeous animals and set off back to camp. A very clear view of the Ross Turaco en
route really made my day. What a bird, there's every reason to describe it as bizarre, being mostly
purple with a yellow bill and crazy red crest.We also had a pretty good look at a Bushpig, yet another
new mammal for our trip list.
Dinner this evening was again 5-star all the way: a starter of vegetarian spring roll on a bed of fresh
arugula; the main course being basmati rice with a lentil dhal. Vegan heaven.
August 9, 2009
A chilly morning at Shumba: we were all bundled up in as many layers as we had, for the morning game drive with Isaac. But before that we enjoyed a light breakfast consisting of oats with soy milk, toast, crumpets with syrup, fresh fruit salad, cold meat platter, muesli, corn flakes and rice crispies. Not to mention juice, tea, coffee etc.
Isaac was intending to take us on a short boat trip from the hippo pools, but our plans changed somewhat when we received word by radio of a large herd of buffalo, south of Shumba. Off we went bumping along the roads, littered with hippo footprints in the now mostly dry mud. Soon enough we came upon this sizable herd of more than 300 buffalo, with some impressive males, and lots of youngsters as well. They were eating voraciously on the green grass on the edge of the marsh, and some of them went splashing through the water. We had a good long look, took some photographs and then left them in piece, to return to the hippo pools.
Our 45 minute boating trip was fun and we got some excellent close up looks at hippo, who were very interested in our presence, especially when we 'anchored' in clear sight of them, enjoying our tea break while they were giving us the evil eye, not at all impressed with the new neighbors. We also marveled at the large numbers of open-billed stork in the area, many of which took to the sky when our rather noisy boat passed them by.
Later that morning we had to finalize our packing and reluctantly said goodbye to Ingrid and Rob, the managers at Shumba. They are running this camp like a Swiss watch, it is really spotless!
PART 6: NO DOORS OR MIRRORS REQUIRED
Where most of us live – certainly here in Houston – two rear view mirrors on the left and right hand side of the car are not enough. You really need two additional wide-angle mirrors to make your way safely around the freeways. In Zambia? How about zero mirrors. In all the wilderness areas we visited, the mirrors on the game drive vehicles had been rendered inoperable. There is no need to see what is behind you because there is nobody else there. In the South Luangwa, which we would get to visit a bit later, there were not even any doors on the game drive vehicles. Don't need them, don't have them…
After yet another delightful brunch at Shumba, which included sautéed bream, a stuffed baked potato,
fresh fruit salad, delicious green salad, as well as focaccia bread, we said our goodbyes and
headed over to Busanga Bush Camp. BBC, as everyone refers to it, is a perfectly placed little camp,
with just 4 tents, each of them with superb views over the floodplain. Compared with Shumba, it is
on the ground (no walkways) and one feels truly connected to the environment. It is almost as if
the Busanga Plains extends right to the front of your tent, and you are literally just a few steps from
the wildlife environment. The tents are not huge but certainly big enough, with comfortable beds, a
separate shower and toilet at the back of the tent, and a front porch where you can connect
with Africa. The main lounge looked inviting and cozy, as did the boma with its unique 'bush chandelier'.
The camp's best feature is a lookout point from where you can just sit and relax and look
out over the plains.
From BBC it is just a short drive to Kapinga, another very small camp (4 tents) in a superb setting
on Kapinga Island, the largest island on the Busanga Plains. The tents are similar, in fact practically
identical to those at Shumba, but like BBC this camp is not elevated. We immediately fell in love with
the lounge and dining room area, which was very different from most other Wilderness Safaris properties,
being circular. The camp does have quite a lot of steps so it is not really suitable for people
with disabilities or who have problems walking or climbing stairs. Camp manager Sjanie Cuyler was
very friendly and we shared some Botswana stories over dinner, which was a very tasty mélange
of aubergine, sweet potato, tomato, and rice.
Our afternoon activity with guide Idos was specifically to see some Sitatunga, the rare and extremely
shy antelope more commonly associated with the Okavango Delta than with Zambia. Idos
drove us out to a large grove of papyrus bushes about 45 minutes drive from Kapinga.
We were hardly there when he excitedly pointed out two Sitatunga standing in a small clearing on
the edge of the massive papyrus thicket. We got a good look at them and then suddenly spotted
several more; turned out there were 6 of them in total, including two young ones which were running
around just like little impalas. Really an exceptional sighting, apparently the first time ever Idos
had seen that many together in something like 16 years of guiding in the area. On the way back
to camp we saw a family group of 6 water mongooses which Idos considered to be a unique
sighting as these mammals are usually solitary. I also got some good photographs of Roan antelope
so all in all it was a very successful afternoon outing.
August 10
Today was a relatively quiet and peaceful day, measured against the normal rather busy, actionpacked day on safari. We were up at 0600 as usual, light breakfast at 0630 and then on a game drive by 0700 with Idos. The idea was to go and find some lions which had been heard calling earlier this morning, but no matter where we looked, they were not to be found. Eventually Idos saw some vultures circling and landing, and upon investigating we found the carcass of a dead animal; it turned out to be a cheetah kill from the previous night. Unfortunately we only found the kill, not the cheetah.
Then it was back to camp for brunch, followed by a nice long siesta and then a change of pace:
we went walking for about 2 hours along the perimeter road, separating Kapinga Island from the
plains. It was refreshing and certainly a welcome change after many hours in the vehicle. We did not
see much but that was really beside the point: walking in the bush is all about the little things: animal
tracks and signs, trees, shrubs, flowers, scents and sounds, all the things that you miss while
sitting several feet above ground in a noisy Landrover. We did have a tense couple of minutes
when we walked quite close by a small herd of elephant, not far from camp. They could not see us
(we could barely see them in the thick underbrush) and we were downwind from the elephants so
it was not a risky situation. Exciting yes, but dangerous, no.
This evening Kathleen and I were treated to our first ever private dinner at our tent, with a small table
and two chairs set up on the deck. Complete with several lanterns, a red tablecloth and napkins
folded origami-style, it was quite the romantic evening. Just us, the stars and the opera of the bush:
some frogs, an occasional bark like noise from a bush-buck in the thickets, and a Barred Owl making
us aware of its presence. Dinner was delightful: a delicious tomato soup to start, main course of
pasta with a pesto sauce and an apple crumble as the grand finale.
August 11
Another fairly quiet morning with Idos at Kapinga; despite his best efforts we could not find the cheetah responsible for the kill we saw yesterday. A bit later in the morning, we met up with a National Geographic film crew shooting a documentary – the Tree-climbing lions of the Busanga. Film maker Nathan showed us where the Busanga pride was holed up across the Lufupa channel. Even with binoculars we could just barely make out the difference between male and female, they were that far away. After getting up a few times, the lions appeared to settle in for the day, so we made our way back to camp to pack & get ready for the flight to the South Luangwa area.
After a quick but exciting chopper flight to Busanga Airstrip, we were flown to Lusaka by Mike, a
vintage pilot flying a very vintage twin-engined plane. This one was even older than the beaten up
Cessna which flew us in the opposite direction a week ago. At around 8000 feet it was a very
bumpy, very uncomfortable flight, with the plane seeming to wallow through the air continuously. At
least we were the only 2 persons on board.
We made a very tight connection in Lusaka onto a Proflight turboprop for a comfortable and
smooth 1 hr 10 minute flight to Mfuwe. This was followed by a 45 minute drive on a good asphalt
road through various villages to the Main Gate of the S. Luangwa National Park, and from there another
approximately 2 hr game drive/transit drive through the park, to Kaingo, which would be our
base for the next couple of days. The thatched bungalow rooms are simple and without any frills,
but very comfortable and clean, really suitable for all but the most demanding traveler. Dinner
caused a bit of a stir as the camp had not received any notice of my special dietary needs. Even
so dinner was quite tasty: a stuffed green pepper with lots of vegetables on the side, some fresh
bread and a salad.
PART 7: IN THE HEART OF THE SOUTH LUANGWA NATIONAL PARK
August 12
We've been sending a few of our clients to Kaingo Camp (Shenton Safaris) for several years now, with excellent results. Everybody comes back with rave reviews. Now I know why. Kathleen and I arrived here after dark last night, so I was a little disorientated as to the general location and layout. Upon waking up this morning at 0545, I realized that we were right on the Luangwa River. Of course I should have known that, considering how loud the hippos were particularly early this morning. It is truly a magnificent location, very peaceful, surrounded by beautiful trees, with lots of hippos on the sandbank in front of camp, and elephant right in camp.
Our morning game drive was superb on many levels: the scenic beauty of this part of the S. Luangwa National Park is rivaled by few wildlife areas in Africa. It simply screams 'Africa' and 'safari'; this is the African bush as you've always imagined it. From the wide bends on the Luangwa River to a simply amazing African ebony forest, grassy plains, pockets of thick brush, the area literally has it all. Not surprisingly, the wildlife was equally abundant with elephants just about around every corner; no large herds but several groups of up to 6 or so, many with young ones and relatively approachable, compared with the skittish Busanga Plains/Kafue elephants. We were fortunate to see a particularly nice group of the endemic Cookson's Wildebeest, a beautiful tawny, auburn color. Other wildlife included several groups of zebra, some giraffe, and fantastic birdlife including one new life bird, the Lilian's Lovebird.
We made a short stop at Mwamba Bush Camp, a simply delightful small camp (3 rooms) where one feels even more connected to the bush than at Kaingo. What you gain in intimacy and by being truly out in the wild, you don't have to lose in the way of creature comforts, with nice cozy rooms, very spacious bathrooms including cold (plumbed) and hot (on demand) water showers and regular flush toilets. The camp also has a popular sundowner spot/lookout area and a hide/blind a little ways further from camp.
From there, we went back to the Ebony Forest where we enjoyed a most memorable brunch under the trees, consisting of a tasty array of toast, sausages (including some veggie ones), bacon, eggs, beans, several cereals and muesli as well as a maize porridge.
On the way back to camp, we inspected the elephant hide/lookout, a platform overlooking a wellused elephant crossing point. Guests are driven out to the lookout whenever elephant are seen to be crossing the river.
After a light lunch of pizza and a salad, with fresh fruit salad and homemade bread, we took a very short siesta and then visited the hippo hide. Here, we had an amazing close up experience with several rafts of hippos wallowing in the water, the picture of indolence, with some lolling about on the edge of the water, and others whiling away the daylight hours semi-submerged. A couple of them were resting their massive heads on the backs of willing partners, while oxpeckers were chipping away at small open wounds on the massive beasts.
By 1600 we were on a game drive again, this time heading along the Luangwa River past the hippo hide, finding elephant, puku, impala, kudu, lots of yellow baboons, vervet monkey and of course scores of hippo and crocodile in and around the water.
At sunset, we watched some elephant in the background, with a scops owl calling in a tree near to
us. Driving back onto the 'shelf' – an old oxbow lake – apparently a favored lion hunting area, we
came upon a large male lion which was semi-resting but keeping an eye open for movement
across the way.
We watched him for quite a while, then moved along and had the spotlight on a female leopard for
several minutes. She was busy grooming herself when a female lion unexpectedly entered from
stage left, and single-mindedly bore down on the leopard, apparently intent on killing it. Fortunately
for the leopard and for all of us, who definitely were on the leopard's side, it must have heard the
approaching lion because it looked up and streaked away towards some bushes and safety, within
a couple of seconds. The lion ran up to the spot which had just been vacated by the leopard,
sniffed around a bit and then turned its attention to hunting down a puku. At once stage it was
stalking a puku across a small wash, but despite our unspoken wishes, the lion gave up on the attempt
when it became clear that the puku was wise to its presence. Lions are not known to waste
their energy for no reason.
The lion then turned its attention to several other puku on the south side of the 'shelf', but after a
few tense minutes, during which we were anticipating an attempted kill at any second, the puku
gave a couple of snorts and disappeared into the thick brush. We took one last look at the lion
and then left it in peace.
August 13
We said goodbye to Kaingo Camp and its lovely people this morning, & was driven to Mfuwe Lodge by our guide Freya. En route, we saw several of the usual suspects including elephant, buffalo, zebra, and of course hundreds of impala and puku.
One of the most interesting and educational experiences was a talk by Freya about a sausage tree just coming into full bloom: it was covered with dark maroon flowers, many young 'sausages' looking a lot like zucchini and a profusion of light green leaves. Freya mentioned that the new fruits grew from zucchini size to a solid several pounds in as little as a month or so. Obviously the sausage tree puts every bit of its energy into this burst of activity, with all the leaves falling off just prior to the new flowers and fruits appearing.
Soon afterwards, we arrived at Mfuwe Lodge, where we were shown to our large, comfortable room on the Luangwa River, again with great views over some shallow areas with plenty of birdlife, some crocodiles etc.. We arrived at Mfuwe Lodge just in time for an excellent brunch with aubergine, Asian style pasta, vegetarian roll with soba noodles, fresh salad, and fresh homemade bread. Luxury of luxuries: I took a long hot bath at Mfuwe Lodge, while Kathleen enjoyed a massage. By 1630 we were out on an afternoon game drive with Richard as our guide. It was hard not to notice that there were many more vehicles on the road than we are accustomed to seeing almost anywhere else. However, the abundance of game and plentiful big cats sightings make up for it: we saw several prides of lion, including 4 females, and also a much bigger pride feeding on the remains of 2 buffalo which had been killed early this morning. On the way back to camp we bumped in the 4 female lions feeding on a freshly killed warthog, tearing it to pieces right in front of our eyes.
Prior to dinner a local performing group of artists put on a 20-odd minute play & pantomime performances, about the conflict between humans and animals, and some other themes. It was quite physical with the actors really getting into it. The performance was well received by the audience, many of whom made a contribution at the conclusion. Dinner was a barbecue with various kinds of red meat being grilled on an open charcoal fire; nonetheless there was plenty to eat for a vegan with a traditional bean stew, sautéed leeks, potato and salad, as well as fresh bread.
The following morning we departed on a longish drive to Chindeni which would be our home for the next couple of nights. Not far out of Mfuwe, we came across the pride of about 16 lions, still hanging around the buffalo carcass, with one or two of the young lions occasionally chasing off some vultures. Got a few good pictures of amongst others the youngest cubs, then continued on towards the southern part of S. Luangwa NP.
Our first stop was at Kuyenda Camp, a lovely traditional Zambian bush camp – with all the comforts. Constructed largely of reeds, the camp is managed by Phil Berry who is a living legend in the area, one of the world's foremost experts on the Thornicroft's Giraffe, several of which we had seen just a while before reaching the camp.
From there it was not far to Chamilandu for another quick stop. This camp has a beautiful setting right on the S. Luangwa River, with the most amazing views to the left and right and for that matter across the river too. The camp has 4 elevated rooms, probably good for ventilation & cooling off when it gets even hotter here in September and October.
We finally arrived at Chindeni at about 1140 just in time for brunch. The superb rooms are quite massive with a separate lounge area – they are also elevated and overlook a lagoon. At Chindeni we met two really interesting couples from the UK and Australia, and we were looking forward to their company over the next couple of days.
The afternoon game was uneventful and quiet; a fairly stiff wind came up and put paid to any
predators' hunting plants, with so many scents being blown around. Dinner was a traditional Zambian
affair, with nshima, beans, beef stew, cabbage and fresh bread rolls. We ate mostly by hand,
which was a bit of a struggle but fun nonetheless.The meal was quite delicious and very filling.
PART 8: LIONS AND LEOPARDS IN CHINDENI
We were up and about at 0545 on Saturday August 15, for an early morning walk in the Chindeni area. Plans changed when we got word that a large pride of lions had been spotted in the Kapamba area. Off we went driving for about an hour, crossing the Kapamba River in the process. Not long afterwards, we came upon the pride of 9 lions, one of them (a male) running with his head held high and something hanging from his mouth. We took some wild guesses as to what the item was; shortly afterwards we found out it was a fleece belonging to someone (a ranger from Yellowstone Park) in a different vehicle from Kapamba Camp. The fleece had fallen of the vehicle and was then picked up by the lion. By the time we got close enough to see what was going on, the male lions had already run into the woodland, out of sight. However we got some pretty decent photographs of several of the female lions.
To round off the morning activity, we embarked on a 35 minute walk through the woodland, with
Peter discussing various interesting things en route, such as the fruit of the fried egg tree, animal
rubbing/scratching posts, grape plant (vine-like plant which releases clear water when cut), tactics
employed by elephants and warthogs to get rid of ticks, lucky seeds, a warthog home in an aardvark
burrow, etc. It was a very interesting and relaxed walk, with a few small mammals scattering
upon our approach.
Kathleen and I visited two other Bushcamps during the siesta break: Bilimungwe, a
typical Zambia bush camp, has a great location as all the others. It also has 4 rooms with a very
nice lounge & dining area overlooking a permanent waterhole. We understood that the camp was
due for updating, and that it might be completely rebuilt.
From Bilimungwe, we traveled a fairly short distance to Kapamba. It is likewise a small 4 room bushcamp,
with large open rooms (stone walls) with enormous sunken baths. Guests are able to walk in
the Kapamba River, and the camp often serves meals out on the water in the hotter months of the
year.
Tea was taken at 1600 and we then departed on an afternoon game drive. Today's drive was quite
the opposite of the previous day: almost right away we started seeing things such as elephant,
several with tiny babies, kudu, & more. One of the highlights of the drive came very early: a stunning
Painted Snipe male, in great light not too far from the vehicle. One could clearly see the golden
sheen on the wings. As pretty much everywhere, the Painted Snipe is a rarely seen bird in
the South Luangwa; it had been seen here at Chindeni once before a couple of weeks ago, and
not for 4 years prior to that.
Once it was dark, the drive got even better when we spotted two hyenas at the base of a large
tree. Peter noticed that they were active and predicted that there may be a leopard in the area.
Practically right away we noticed the remains of an impala high up in the tree, with a young leopard
(unfortunately obscured by branches) feeding on it. Literally seconds later William spotted the eyes
of a large female leopard in the grass below and behind the tree. With the vehicle repositioned, we
had a relatively clear looks on the leopard, and I got some decent photographs. At one stage the
leopard tried to get closer to the tree, was briefly pursued by one of the hyenas and then scampered
away.
August 16, 2009
We went back to check on the previous night's leopard sighting. The now rather smelly remains of the impala was still in the tree, but there were no leopards lurking anywhere. A mile or so further on, we parked the vehicle and went on a very nice, relaxing walk along the Luangwa River. The group made some interesting observations such as looking at a wild basil bush, which the villagers crush and rub on their walls, or use to relieve sinus congestion. Our guide also pointed out a striking example of a strangler fig, which had just about totally engulfed its host tree, a sausage tree.
Standing on the banks of the river, we looked down on a crocodile nesting site, with the remains
of some egg shells everywhere to be seen. Peter remarked on the breeding behavior of these
massive reptiles; how the females lay about 80 or so eggs, keeping an eye on the site until the
eggs hatch, and then transports the hatchlings in her mouth to a quiet backwater where they grow
to fingerling size before going out on their own. It takes young crocodiles up to 3 months before
they eat anything. They have many natural predators including other crocodiles, large fish, various
birds, and the long term survival rate is only about 4 percent. On the way back to camp we encountered
several elephants, including one which we had seen earlier, with a hole in his ear. I got a
few useful photographs.
By midday we said goodbye to everyone at Chindeni and took a short drive to the crossing point
over the Luangwa River at Nyamaluma for a boat transfer across the river. A local boatman poled
us across, which took only a few minutes, and then we scrambled up the banks of the river to
where our guide for the next couple of days Luckson from Kalamu Lagoon Camp, was waiting for
us.
PART 9: KALAMU LAGOON CAMP, S. LUANGWA NATIONAL PARK
It took about an hour and a half to drive from the crossing point on the Luangwa River to Kalamu Lagoon Camp in the Luamfwa section of the South Luangwa National Park. The mostly sandy road winds through mopane forest and scrub, where an unpleasant surprise was in store for us. Tsetse flies – and bad they were too. These pesky insects tend to be more common in and around woodland areas and they become more active in the middle of the day. We were 2 for 2: driving through thick woodland in the middle of the day. I got bitten three times, and there seemed to be nothing I could do short of physically waving them off with a handkerchief, that seemed to work. We would recommend that anyone visiting the area take a 50% DEET spray, or use a repellent consisting of Dettol (antiseptic) mixed with water and Johnson's Baby Oil.
Kalamu Lagoon Camp has a very pleasant setting with good views over the water of a large lagoon where there are lots of birds, hippo & various other animals to be seen. The best feature of the camp is its expansive open lounge area with adjacent pool and fireplace area. Much of the lounge is shaded by some magnificent trees.
The rooms at Kalamu are quite large, hybrid structures with tented (canvas) roof, but walls constructed of reeds and canvas, the end result being reminiscent of a traditional Zambian bush camp but will all the modern comforts including excellent solar lighting, hot and cold water on demand, a shower, separate toilet, large bed/sleeping area with a great view, and an elevated sitting area. The camp has 8 rooms in total including 2 family units.
Our afternoon activity commenced at just after 4, and we spent a very pleasant 3+ hours with Luckson, our superbly qualified guide, spending some time at various points, looking at everything around us, and particularly enjoying the viewpoint from the Kalamu Bush Camp. One of the most special moments of our entire trip to date occurred when a large breeding herd of elephants emerged from the tree line to our far right and started to walk towards the water. First there was just one. Then a second and third elephant appeared. Soon there were ten, fifteen, twenty, thirty and eventually nearly 50 elephants, including a very tiny baby. After spending some time drinking, the herd slowly started making its way across theLuangwa River, mostly in single file, a short trumpet blast being heard when the advance party reached the opposite shore. We just sat there and watched the procession, totally immersed in the peacefulness of nature. Awesome is nowadays a totally overused word, but this was truly awesome in the old-fashioned sense of the word.
Not much later, we noticed a large hawk-like bird with rather pointed wings, like a lanner or peregrine, but mostly dark in appearance, almost fluttering around the edge of the water over the lagoon. By now it was well after sunset, and my first thought was 'Bat Hawk'. Luckson had some good looks as well and between the two of us we agreed that it was really the only possibility. This was not only a life bird for me, it was a sighting right up there with the African Finfoot and the Painted Snipe. These rarely seen, mostly crepuscular birds have some peculiar habits such as catching and eating their prey in flight, which I believe is what we saw.
Very happy, we returned to camp for dinner consisting of curried potato and onions, a vegetable medley with broccoli, basmati rice, fresh green salad, and freshly baked bread rolls. Really tasty and healthy. Dinner was followed by some bananas with a toffee sauce.
The next morning we slept in until 0630 with tea and coffee served at 0700. Full breakfast was served at 0730 with eggs to order, beans, potato and onions, muffins, toast, fresh fruit salad, and oats with soy milk. Shortly afterward we left on an hour long drive through the mopane woodland destined for a village (where several of the Kalamu staff members live) just outside the National Park.
I still do not know quite what to make of the trip to the village. I am always a rather reluctant participant in this type of cultural activity, as it often verges on being paternalistic, with some degree of social discomfort being suffered by both the visitor and the residents alike. Fortunately this trip did not feel like that at all; the adult villagers pretty much took it in their stride, continuing with their day to day life, such as cooking, washing up and attending to other chores and activities. It was interesting to see them prepare some beans in a pot, as well as cutting up some fresh okra. A good vegan meal in the making, especially when served with nshima (the local staple food make of ground corn, very much like polenta but just white).
Our guide Luckson drove us around the village, and we walked around the school, some of the homesteads, and down to the river where we saw a rudimentary well (actually just pits dug into a dry riverbed where clear water collects through seepage). Everywhere we were followed around by a bunch of very happy, smiling, laughing kids. It was a school holiday so they were all out and about, relishing the opportunity to interact with some people from beyond the village. What is your name? How are you? My name is John. We were bombarded with questions and then with requests for photographs, which we were happy to oblige.
It is painfully clear that these people have very little in the way of earthly possessions and that they live a tough and difficult life. They do not have running water, toilet facilities like ours, baths or showers, electricity, or proper cooking facilities. Essentially they have absolutely none of the most basic domestic conveniences which we more than take for granted in the developed world. I was later told that their hard life gets even worse in the rainy season when they are totally cut off from the outside world, unable to do as much as a visit a store to buy food or anything else. For several months there are flooded rivers which prevent them from visiting Mfuwe, about 35 km away.
It is heartbreaking to see such grinding poverty in front of your very own eyes. Even so, the children hardly notice it. They are all happy and seemingly content, with great big smiles, behaving just like kids would anywhere in the world. Some are bold, some are shy and others look at you with soulful, intelligent eyes deserving of a fate better than the hand they've been dealt. Visiting the local community school illustrates how tough a task it is for kids born here, to break out of the harsh situation they find themselves in. The building is the most basic of basic rectangular structures, with two large 'blocks' and a central smaller room (headmaster's office/library). There is no running water or ablution blocks, and all that can be seen are a few scattered old desks and some cheap plastic chairs but clearly not enough for everybody. There is no glass in the window frames, glass being too expensive. Each teaching 'block' with its bare concrete floor houses three groups or classes which are taught all at the same time, by volunteer teachers. For some reason community schools like these are not supported by the Zambian Government, other than by supplying them with the syllabus as to what has to be taught for each grade level. Kathleen and I resolved to do something to help the children at this school, perhaps by sending some books.
We returned to the lodge (after having running the tsetse corridor in the mopane woodland) in a
subdued mood.Lunch consisted of various bean dishes & salads, as well as a fresh green salad,
risotto, and other veggies. The afternoon & early evening game drive was relatively quiet, but we
had some great views of three very young elephant bulls, some barely 3 years old, wandering
around all on their own; certainly a risky situation for them. A special treat was drinks for two under
the stars at a table along the Kalamu Lagoon opposite camp. Afterwards Luckson pointed out
some constellations and other celestial bodies visible in the southern sky at this time of the year.
August 18, 2009
We were up very early up this morning at 0530 for breakfast at 0600, for a short drive followed by about a 2 hr walk with Petros. It was a very relaxing, interesting outing, our third foot safari of the trip and the best one yet. I was starting to see and hear more around me, rather than just concentrating on my footing. The most exciting part of the walk was getting very close to two big elephant bulls. At one stage we had to approach them while walking in very little cover, so we had to freeze when they appeared to be looking in our direction. Elephants have poor vision, but they are alert to movement. It worked! Soon enough we were no more than 20 meters or so from the elephants, listening to them feeding by plucking large swaths of leaves from the trees, and moving slowly and very quietly from one tree to another. Being close to elephants on foot is one of the most satisfying experiences on safari.These leviathans of the bush are endlessly fascinating. Their bizarre appearance, the unbelievable things they can do with their trunks, the delicate manner in which they can turn and quietly move around the bush, there is just no end to their 'entertainment' value. And when you find yourself in their space, it just amplifies everything about these animals that have kept nature lovers spellbound since they were first observe.
PART 10: LIONS, WE'VE GOT LIONS
Around mid-day on August 18 we said our goodbyes at Kalamu Lagoon Camp and flew 20 minutes to Mfuwe, where we were met by a Robin Pope Safaris representative, for the less than 2 hour drive to Nsefu Camp. Nsefu is the oldest photographic safari camp in the entire South Luangwa National Park, having been established in 1951. The camp is still just like it has always been, on the same superb site with the same buildings (now slightly bigger with bathrooms added in the back). It lies on a huge bend in the Luangwa River, actually quite close (down-river) to Kaingo Camp, which is just on the opposite side of the Luangwa River. Nsefu has a striking location with 8 very comfortable rondavels (round bungalows) all with views of the river. Kathleen and I enjoyed a light lunch at the bar, with camp manager Vanessa. There was plenty to see in the way of wildlife, with baboons all over the place, as well as impala, and later on also three large buffalo quite close by at the camp waterhole which is lit at night. My only criticism would be that the rooms are noticeably close to each other, so there is not a whole lot of privacy. I suppose at the time when the camp was first built this was not much of an issue and of course it would be daft to tamper with something as well-established as Nsefu.
I caught up on my trip report, we unpacked and then departed on an afternoon game drive. At first
it was a bit quiet but we saw some good birds, and of course when you're stopped looking at
birds, you also tend to see other things. As a result we enjoyed some very good sightings of
bushbuck and kudu. Just before sunset we had a front row seat with perfect lighting, of a pair of
mating lions. I did manage to underexpose the photographs, which was a real pity as an opportunity
like this might not ever come around again. Nonetheless, the pics turned out not too bad. After
dark, we saw several more lions, so all in all it was a most very productive outing. The area clearly
has lots of game, as we had expected.
The next morning, after an early breakfast, we did a short road transfer (in lieu of a game drive) to
Tena Tena Camp, for a site inspection. En route, we saw severalmore lions, including one very conspicuous
on an anthill.Tena Tena is a lovely little camp, with a very 'classic' safari feel. We looked at
one of the large hybrid tents which had a very good view over a waterhole (or at least a marshy
area), where there just happened to be a mother and calf elephant pair feeding. Naturally, we took
some photographs. This is definitely a camp that would be worth including in a S. Luangwa itinerary.
It has more privacy than Nsefu.
From Tena Tena, it was just a 15 minute trip to a Luangwa River crossing point, where we took a
short banana boat trip across to the Mfuwe/Central sector, and from there a road transfer of approx.
1 hr 45 pst Mfuwe Lodge and the Main Gate, to Nkwali Camp, outside the reserve. Nkwali is a
very pleasant and seemingly well run camp (it also serves as HQ for Robin Pope Safaris, whose offices are adjacent), on the banks of the Luangwa River. The camp has spacious thatched bungalows
with outdoor shower/bathroom, mains electricity and wireless internet – at least in a few
spots. Over the short time we were there, we met some interesting people from Germany (a fellow
opera lover, thanks for the hint about Edita Gruberova!) and the UK, enjoyed a really excellent lunch
and dinner, caught up on some work and skipped the afternoon game drive. This would be a very
good camp for a first and/or last night stay, when starting or ending a S. Luangwa trip. Camp manager
Michelle was most helpful and also gave us some valuable insights into the Walking Mobile safaris.
Nkwali is definitely a place we would like to return to at some stage. We were very pleased to
meet Jo Pope who spent quite a bit of time with us, and who conducted us on a very thorough
and extremely fascinating inspection of the Luangwa House and Robin's House, both of which are
superb accommodation options for families or small groups of friends/associates.
PART 11: ELEPHANTS AND TIGER FISH IN THE LOWER ZAMBEZI NATIONAL PARK
August 20
Late this morning, we were our way to the Lower Zambezi for a quick 2-night stay at Chiawa and Chongwe River Camp. Our flight in a Cessna Caravan to the Lower Zambezi National Park took about 1 hr 40 minutes; our pilot dropped off some passengers for a different camp (Sausage Tree)
at Jeki Airport and then continued on to Royal Zambezi Airstrip, where we were collected by a Chiawa driver. From the airstrip, it was a short drive to the Zambezi riverfront, where we walked down to a dock and took a pleasant (cool) boat trip of just under 20 minutes to Chiawa Camp. This tented camp consists of 7 tents, and it is situated on a sandy bank overlooking the Zambezi River. The tents are very luxuriously appointed with lots of nice touches, including a superb Victorian style bathtub, inside and outside shower, large bathroom area with his and hers vanities, two desks with mirrors, plenty of hanging/storage space, and 24-hr electricity with good lighting. The only slight blemish was not having hot water in the morning.
The front of the rooms is not covered at night, so in the early morning the gauze cover allows a lot of natural light to light up the room. By now, our body clocks were in synch with the day and night, so it was perfect to wake up to an African dawn. Chiawa was all about elephants. On our arrival there were a couple of elephants in camp and in fact we could not use the regular walkway to the tents, had to take a roundabout way to get to the room. Later on, during tea-time, there were several elephants right around the river dock and in front of camp, making for some exciting moments for guests trying to get to the dining area.
That evening, we enjoyed one of the best dinners of the entire trip. After a delicious soup, we had potato fritters with onions, and a choice of beef fillet with mushroom sauce, a stuffed pork chop or vegetable kebabs with an intriguing sauce, served with rice. Dessert for yours truly was an apple crumble with a custard prepared with soy milk, while the other guests enjoyed a rich chocolate mousse. We had a most enjoyable after-dinner conversation with Grant Cumings, owner of Chiawa and its sister property, Old Mondoro, a bush camp in slightly different terrain about 1 hr away, by road.
August 21
After breakfast, three of us departed on a fishing trip on the Zambezi with our guide Isaac. Being out on the water was a great experience, even if the fishing itself was initially a bit slow. Things took a turn for the better when Kathleen hooked and landed a magnificent Zambezi Tiger fish of 5 lbs, a very respectable size. She was so excited that we are likely to try some more fishing later today at Chongwe River Lodge, where we will be staying for the last night of our safari. Both myself and Jay, a guest from San Francisco who was fishing with us, lost fish but we agreed that it was a fun experience which we recommend very highly.
After yet another delightful brunch, we were boated the few kilometers upstream on the Zambezi to Chongwe River Lodge, a perfectly located lodge at the confluence of the Chongwe and Zambez Rivers. The lodge definitely has the best of both worlds: fantastic views over the Zambezi River, the Chongwe River in front of camp and also to the left, the Zambezi Escarpment. Before it became a safari camp, Chongwe was a private family camp ground, and it is easy to see why this particular spot was chosen.
Fittingly our room – the Cassia Suite – was hands down the best of any we stayed in on the trip. It
was truly magnificent with a massive central (screened) room with private plunge pool, patio and
huge outdoor bathroom with shower and bathtub. Our own private butler/chef Martin was there to
attend to anything we might need. We opted to have dinner with the other lodge guests that night,
but had we stayed any longer, we most definitely would have opted for a private dinner. The suite
was just the right place for it.
The camp grounds are dominated by several huge trees, including several Winterthorns, much loved
by especially elephant at this time of year when their seed pods drop.
Our afternoon activity consisted of yet another fishing outing on the Zambezi, but despite our
guide's best efforts we did not hook another Tiger Fish. It was fun and very relaxing, just what we
needed to really slow down the pace and enjoy the tranquility of our environment. Our last African
sunset – at least for a while – was quite stunning and there was little to be said as we watched the
light slowly fade away.
Our very last dinner on safari turned out to be a vegetarian meal – the main course being a fabulous
curry stew with all kinds of other veggies, salads and of course excellent fresh bread. One
more time, we fell asleep in an ocean of silence, with nothing other than a few hippo grunts, some
frog noises and the distant hooting of an owl to disturb us.
August 22
This morning, we had a last glimpse of a couple of lions en route to the airstrip.It would be a day of lions by morning, transatlantic flight by night. It was a short flight by Caravan back to Lusaka, about 2 hours on an SAA Boeing 737 to Jo'burg and then the monster transatlantic crossing on Delta's B-777, just a few minutes shy of 16 hours all the way to Atlanta. Just after midday on August 23, we were home in Houston. Al always, I was much less affected by the westward flight. One or two nights fighting off fatigue and you're back on schedule! In an earlier blog entry I wrote, "In summary, the [Zambia] trip was everything we had anticipated and more: remote, fantastic camps, excellent guiding, great views of a dizzying variety of mammals, birds and other wildlife, amazing scenic beauty, generally light tourism traffic except around Mfuwe, first class food and drink and seamless transfers between camps and national parks. I think the photographs which I have used to illustrate these various entries underscore the conclusion. Zambia is a safari destination right up there with the best of them. Right now much of it reminds me of what Botswana was like 20 or so years ago. So go before the rest of the world discovers it.