$cat_name = 'category'; $categories = get_the_terms($post->ID, $cat_name); foreach ($categories as $category) { if ($category->parent) { echo $category->name; } } ?>
May 12, 2009
Botswana Migration Routes Safari May 2009
Share: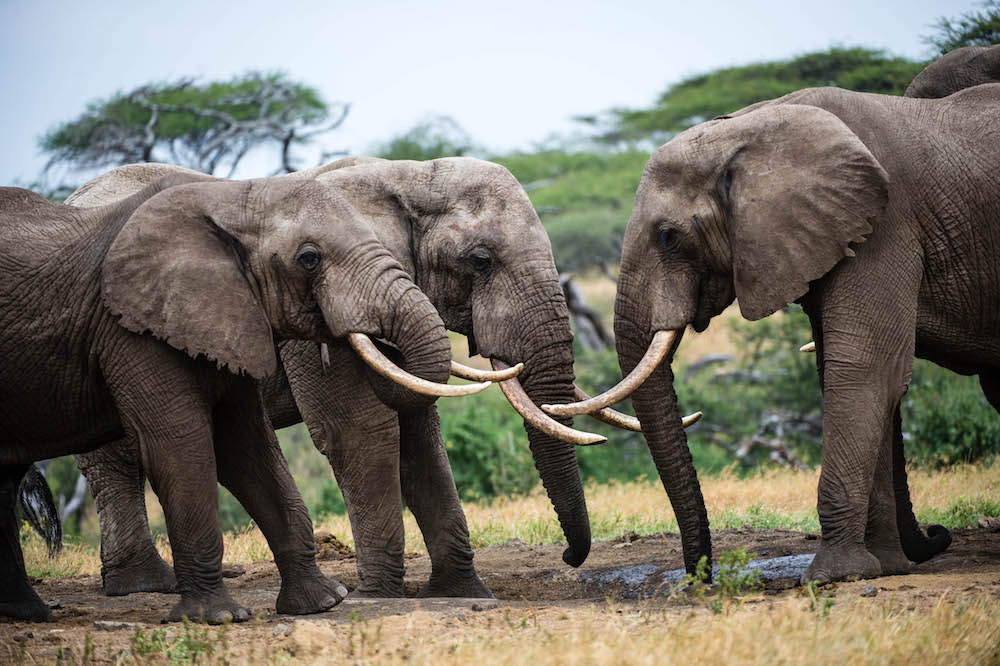 Botswana Migration Routes Safari May 2009
Fish Eagle Safaris' Lyndon and Jason Duplessis recently left home for an adventure trip in Botswana, the Migration Routes Safari. They did get an adventure trip, but it wasn't quite what they expected!
The trip had everything: big game, riding elephants, mokoros, boat cruises, amazing food, sunrises
and sundowners. We've always been suckers for predators, and we saw plenty at Linyanti. Lions
Wild Dogs, Leopards, and Hyena. Every day there was something new and exciting to see there.
We're not sure how different the trip would have been without the upgrades. Obviously we
wouldn't have had the opportunity to ride elephants, but the game viewing would not have
changed. All in all it was one of our best trips to date. It would have been nice not to deal with the
bugs at Xigera, but what can you expect from an island in the middle of the Okavango Delta? And
while mokoro rides and nature walks are nice, we think one fewer day at Xigera would have
worked out better.
Here is a short diary of a few of our early days on safari, but our trip can be summarized quite easily
by the photographs taken.
April 28
After a long and completely relaxing flight from Houston through Washington to Joburg we finally get to our hotel, The Mondior Concorde. Fighting the urge to collapse and sleep for about two days straight we unpack and settle in. After just relaxing for a couple hours we have a small debate whether to get up and grab a bite to eat at the nearby Casino, or just crash for the night. Jason wins the argument and we make our way out of the hotel. It is a short walk, and before we know it we're inside scouring the different restaurants. Quickly we spot an Ocean Basket and dart over, having been to a few on our previous trips. After dinner we head back and collapse knowing that our adventure would begin early the next morning.
April 29
After an early breakfast we head to OR Tambo to catch our flight to Livingstone. This flight seems like ten minutes after our recent trans-Atlantic flight. We land and meet our Wilderness rep who helps us pack and takes us immediately to see Victoria Falls. It is our first time to view it from the Zambian side. Unfortunately it is difficult to see much of the falls because the excessive rains from this year have flooded the Zambezi.
Which then pours such an enormous amount of water down the falls that all you see is a fine
white mist. After getting nice and wet while crossing a small bridge (sorry, no photos, couldn't risk
the camera) we are on our way to the first camp, Toka Leya. It is located outside of Livingstone,
on the Zambezi about 12 km from Vic Falls.
April 30
The next morning we set off for Botswana. After a short drive we found ourselves on the water again taking a scenic boat transfer to get to our waiting Land Rovers.
May 1
The next morning we awake for our first game drive. Our guide, Richard, had heard some lions calling
early in the morning and he found their tracks on the road shortly after leaving camp. After
about fifteen minutes we found two females with a younger male.
May 2
The next morning the plan was to have a full day drive in order to reach the Savuti Channel. On the way we came across a pair of enormous male lions, nicknamed "The Border Brothers". At one point they both started roaring, which was probably the highlight of the trip for me.
May 3
On our final day at Linyanti Tented Camp, we were able to do a short game drive on the way to the airstrip. Our next stop, Abu Camp, was very special. Not only were the accommodations first rate but the elephant back safaris were something we will both remember forever.
May 4
The elephants live on an island with the mahouts, or handlers. Here we are leaving the island, heading
towards the bush.
May 5 – 8
Our amazing adventure at Abu Camp was coming to an end. Luckily, we were all allowed to have a
group picture taken with the Matriarch of the elephants, Cathy.
Our next stop was Xigera Mokoro Trails Camp. After a short flight and a lengthy boat transfer, we
were on our own little island in the middle of the delta.