$cat_name = 'category'; $categories = get_the_terms($post->ID, $cat_name); foreach ($categories as $category) { if ($category->parent) { echo $category->name; } } ?>
Jun 18, 2015
South Africa June 2015
Share: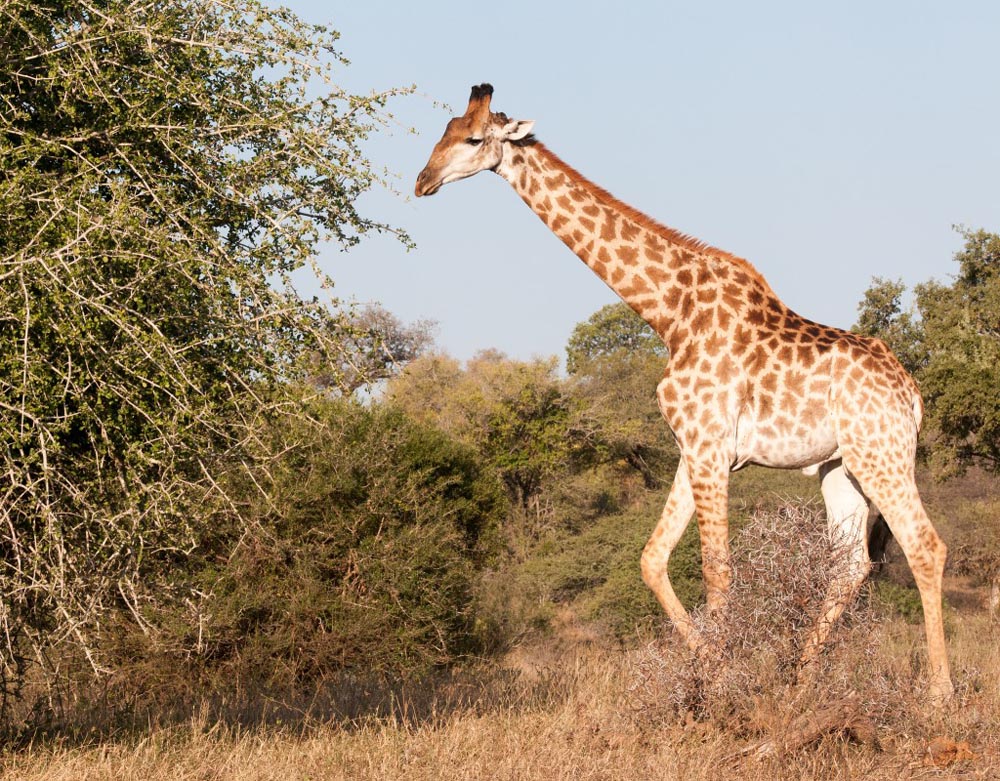 South Africa June 2015
PART 1: MALAMALA, SABI SAND RESERVE
Woke up around 8AM at the hotel and got in a quick breakfast before heading to domestic departures and taking the short 45 minute flight to Skukuza. From there we were met by a driver with a covered vehicle and driven the remaining 40 minutes to camp. This is really a superior option than flying to Kruger Mpumalanga as the transfer from there, although scenic, is significantly longer.
Malamala has long been a favorite of ours due to its relative proximity to Johannesburg, its quality lodging and most importantly the expertise of the rangers and the abundance of game on the property. Once again it delivered in every respect and set the bar high for all the camps that followed.
The property itself is well manicured with the grass cut in the immediate vicinity to make it easy to spot a predator should they venture close to camp. The gravel walkways are painstakingly combed over by the staff for aesthetic reasons and also to keep track of what animals have been in the area recently. There is literally always someone working on these things so when you see some animal footprints you know it was very recent. Rooms are air conditioned/heated and there are two bathrooms in each. From the terrace at my room we had a great view of the Sand River, often times with animals grazing on its banks. In fact many antelope can be seen all around camp.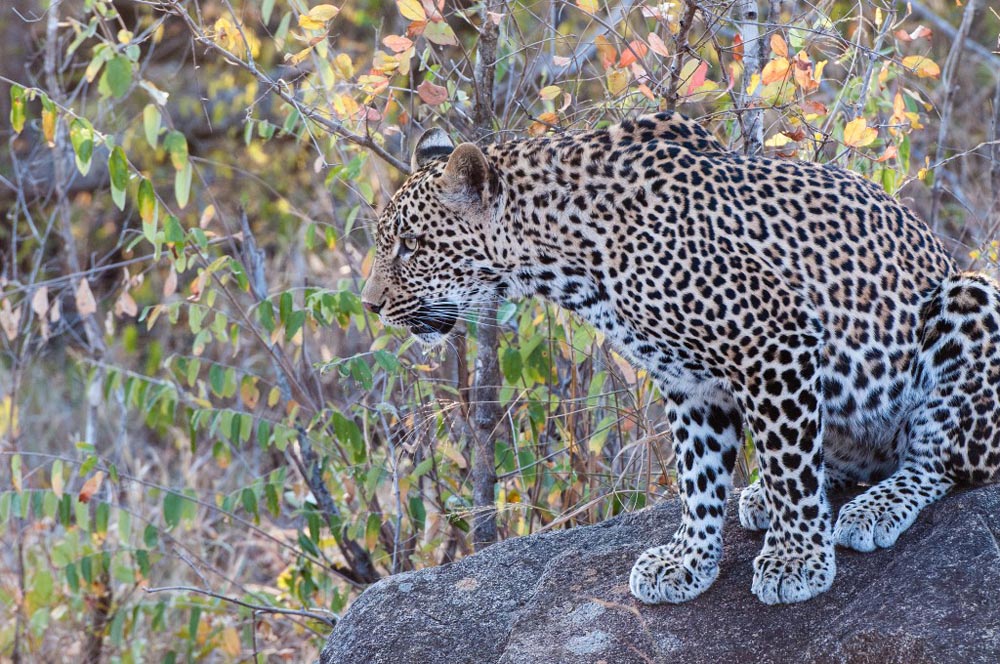 We met our ranger, Morne, just before lunch. He was friends with the ranger I had on my last trip, Peter, who was not in camp at the time. The lunch buffet was plentiful and we grabbed a beer or two as we had the unlimited alcohol option. After lunch we had a little bit of time to ourselves and as it was warming up I decided to have a quick dip in the pool. It was a bit too cool for me but refreshing nonetheless. The pool also overlooks the river and it is a treat when you spot the head of a giraffe on the far bank peeking over some trees as you float in the pool.
The first game drive of a safari is always filled with anticipation and excitement. We were treated early with a good giraffe sighting followed up by general antelope and a lone elephant before hitting an early jackpot with a leopard sighting. The rangers here have no fear of off-roading so we were able to follow it across some very tough terrain for a quality viewing. Eventually even the sturdiest vehicles cannot keep pace with an active leopard. Unless you spot one in a tree you will inevitably lose it. Also saw a white rhino on the way back to camp that night. By this time it was quite dark so the sighting was not excellent but it's always nice to see one of the big five, especially since it was everyone else's first time to see one.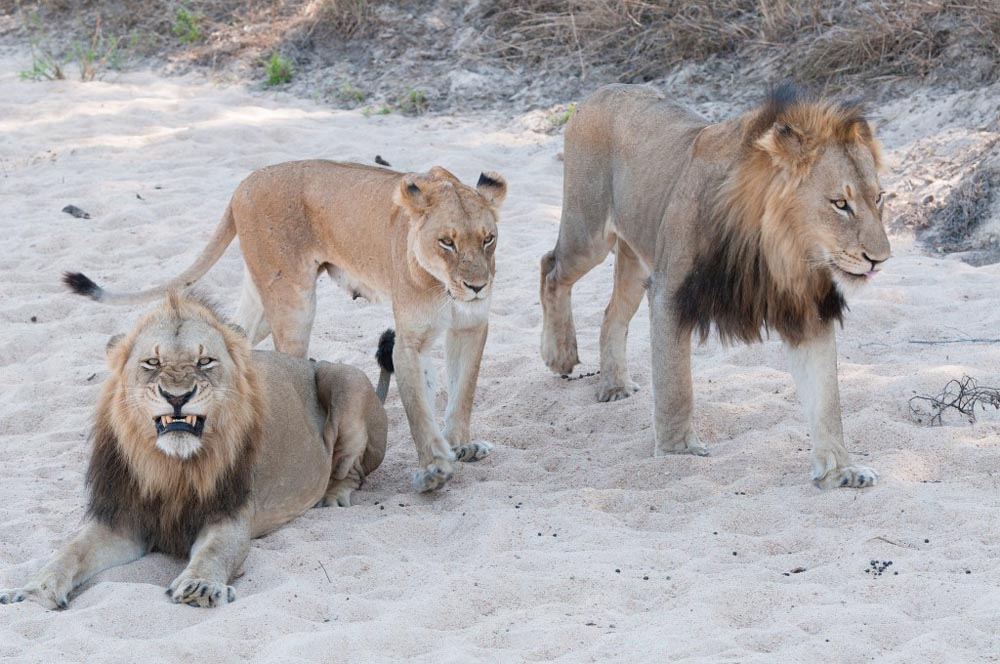 Woke up at around 6:30 the following morning in an effort to head out around 7:00 but it took us a little bit longer to get sorted out. Weather was surprisingly warm though it would change in the following days. Early on in the drive we began to track some lions using footprints on the road. As we were searching for them we came across a buffalo which made 4 out of the big 5. It took us a while but after turning around a couple times we finally found those lions and it was absolutely worth the trouble. 2 males with a female and 2 tiny cubs. The cubs were rowdy and noisy and it was a pleasure to watch them all interact. The cubs are very inquisitive giving long glances to the vehicle and occasionally taking a few steps toward us. They growl constantly to everyone's delight. On our way back to camp we saw a nice herd of elephant as well as more general game. Had some delicious bobotie for lunch which is a South African specialty consisting of spiced ground beef with an egg based topping. I'm going to have to bug my dad to help me cook some when I get home.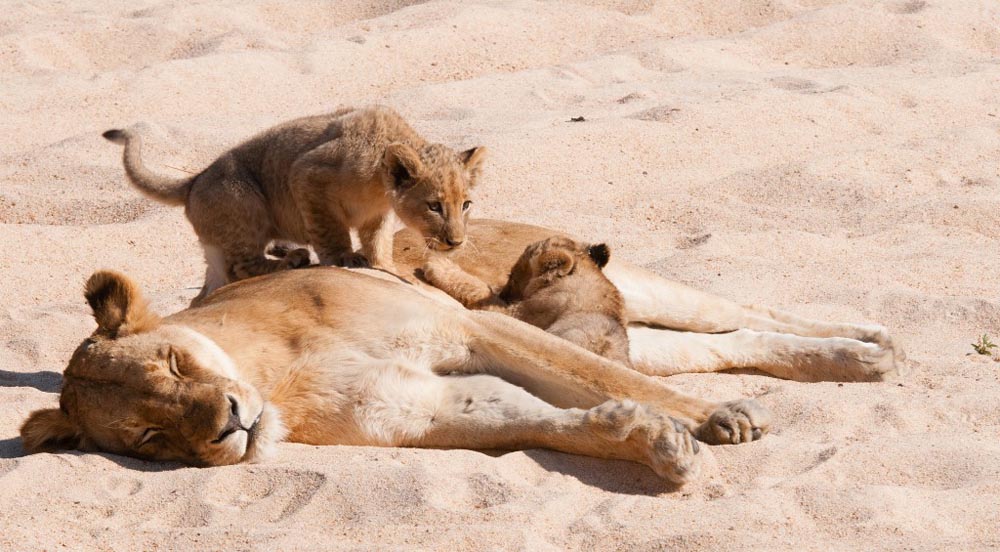 Our afternoon drive was productive as well. Some wild dog had a den within the property and they were lying down outside as we arrived. We waited for quite a while for them to go hunt but unfortunately they did not comply. Multiple times one of the dogs seemed to make the rounds and try to get the others stirred up but to no avail. The alpha female had recently given birth but the pups were too young to come out. It was still a pleasure to sit amongst them as we enjoyed a little tea and coffee.
Almost had the sighting of a lifetime when we returned to camp. The sun had gone down and a big male leopard was stalking some impala. We got a great look because he was using the road to stay low and hide behind the tall grass. Time seemed to pass slowly because it appeared that he would pounce at any moment. Even now I am surprised he didn't take a run at them. I suppose he knows what he's doing a little better than I do. It looked like the impala either spotted him or caught his scent and we had to get back for dinner but a beautiful sighting nonetheless.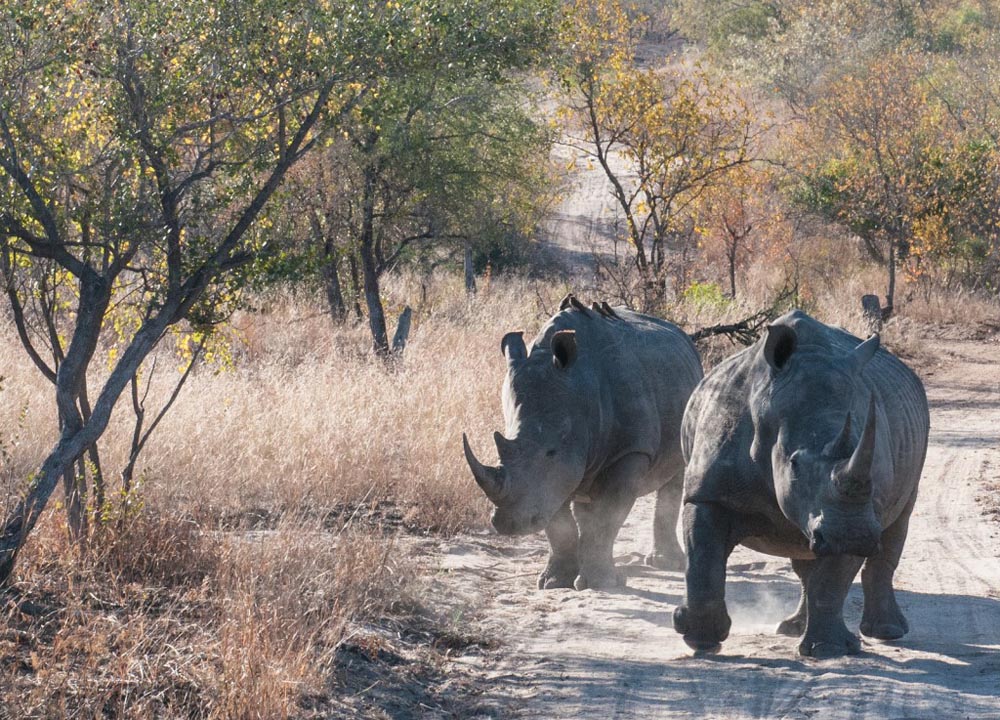 The night's dinner was enjoyed in the outdoor boma area under the stars. We had some great soup, kudu venison, mixed vegetables and salad as well as one of my favorites, malva pudding. We also decided to get up earlier the following day.
6:00 wake up this morning and we made good time heading back to the wild dog den. It looked like they had been hunting as several had blood around their mouths. Had our morning coffee in the vehicle as we watched them and then let another vehicle come in to observe. Shortly after we left we spotted 3 white rhinos, 2 females and a male. Absolutely massive horns on these prehistoric looking beasts! The evening drive netted us 4 different lions near the airstrip. They were doing what most lions do bathing in the sun and then moving into the shade once they get enough. We had gone to the northeast side of the property which borders Kruger in search of cheetah but to no avail. We were treated to a wide variety of plains game to the tune of zebras, wildebeest and ostrich. Heard lions roaring around camp before dinner which is always cool if not the slightest bit unnerving.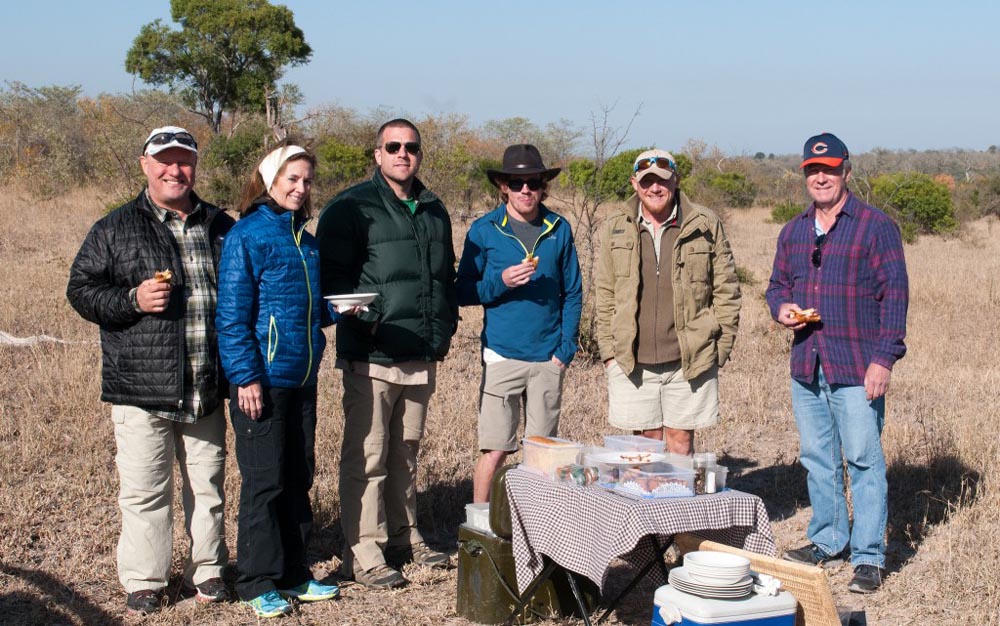 Our final drive on the property was a little quiet but still enjoyable. Went in search of cheetah again but wound up finding more lions. 3 adults and 3 younger cubs. The adults were resting while the cubs fed and played around a bit. On our way back to camp we saw a nice variety of animals at a water hole including elephant, zebra, wildebeest and impala.
Malamala remains one of my all-time favorites. It delivers time and time again and whenever we include it in someone's itinerary I know it will be one of the highlights of their trip. This stay was no exception and I only wish we could have stayed longer.