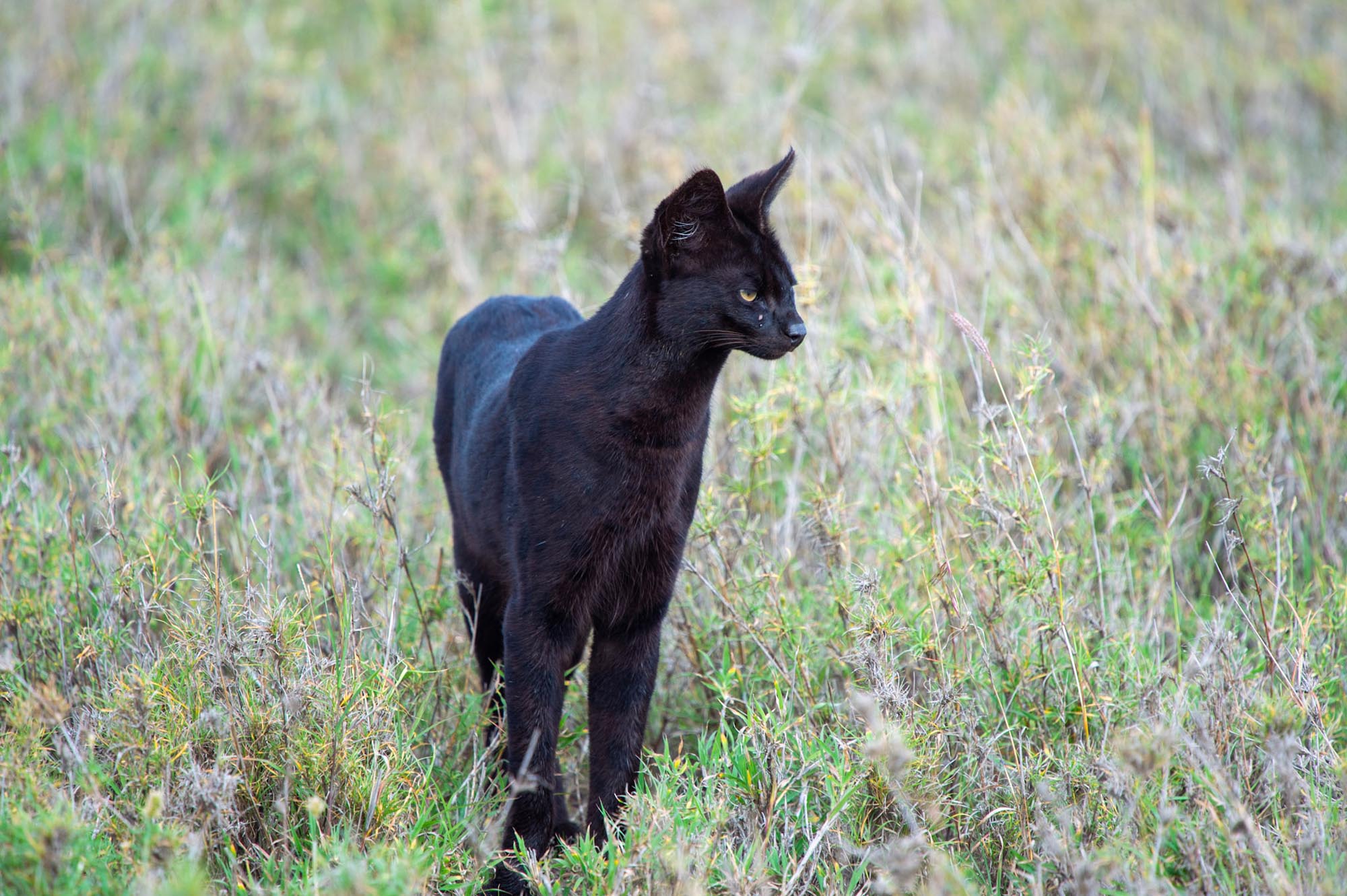 Namiri Plains Camp, Serengeti Plains
Say 'Seronera' to an African safari pro and you might get a raised eyebrow.  While everyone acknowledges Seronera - the central portion of the vast Serengeti Plains - to be a fantastic game-viewing area, it is seasonally affected by too many vehicles at big cat and other high profile sightings.  In the high and even shoulder season in non-Covid years, you could inadvertently run into a melee with just too many other people and vehicles around.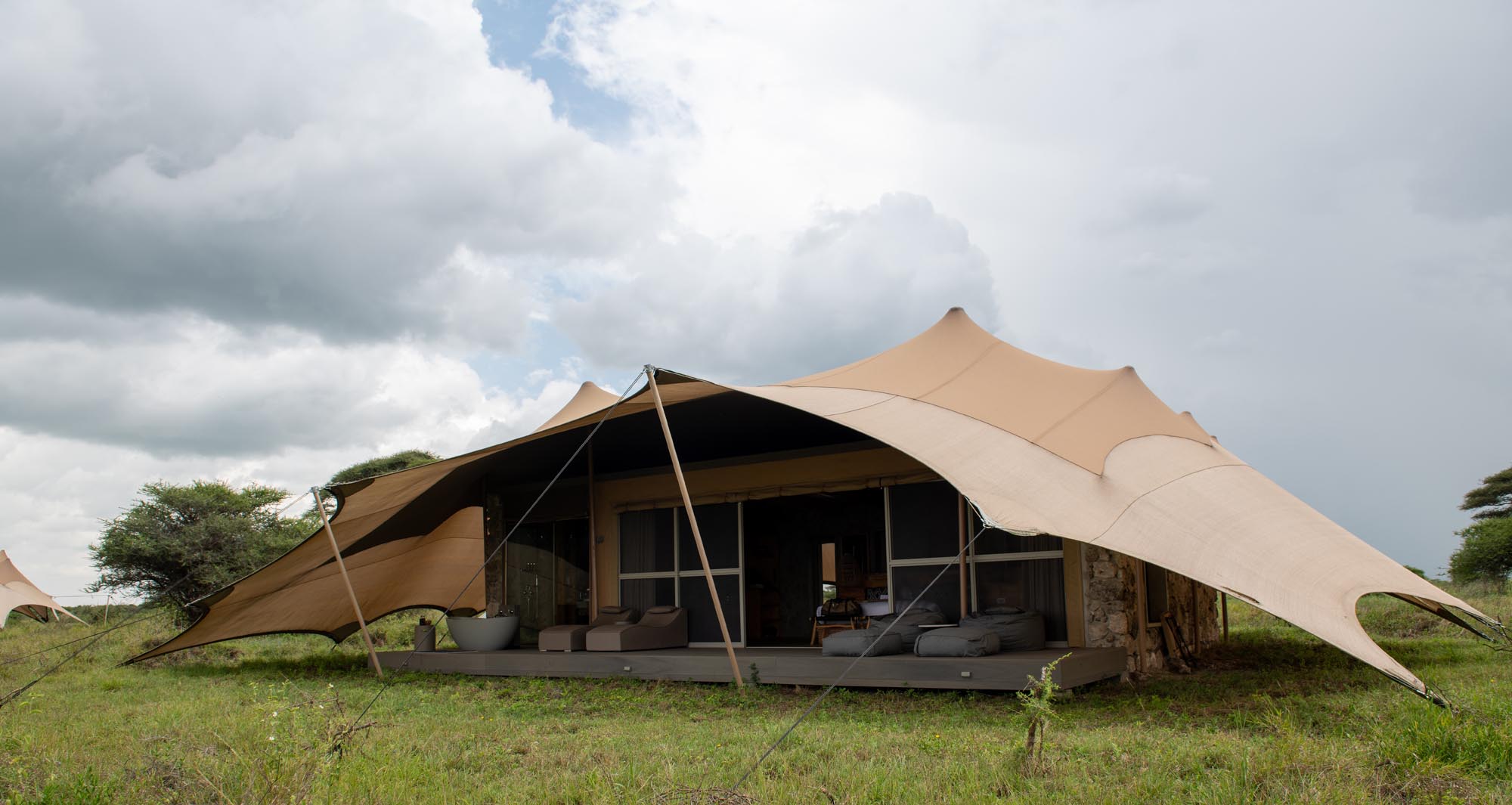 Which is why I was happy to be able to visit and explore a portion of the eastern sector of Seronera where crowds are not an issue.  At all.  Over the course of a couple of days in the area - about two to three hours drive east of Seronera - we saw only a handful of other vehicles - and lots of animals.
Backing up a couple of days, I arrived at a bustling Seronera Airstrip with more than 20 vehicles around on a Saturday in mid-February 2021.  Clearly plenty of arrivals and departures.  In fact, surprisingly busy conditions, considering the state of international travel at the time.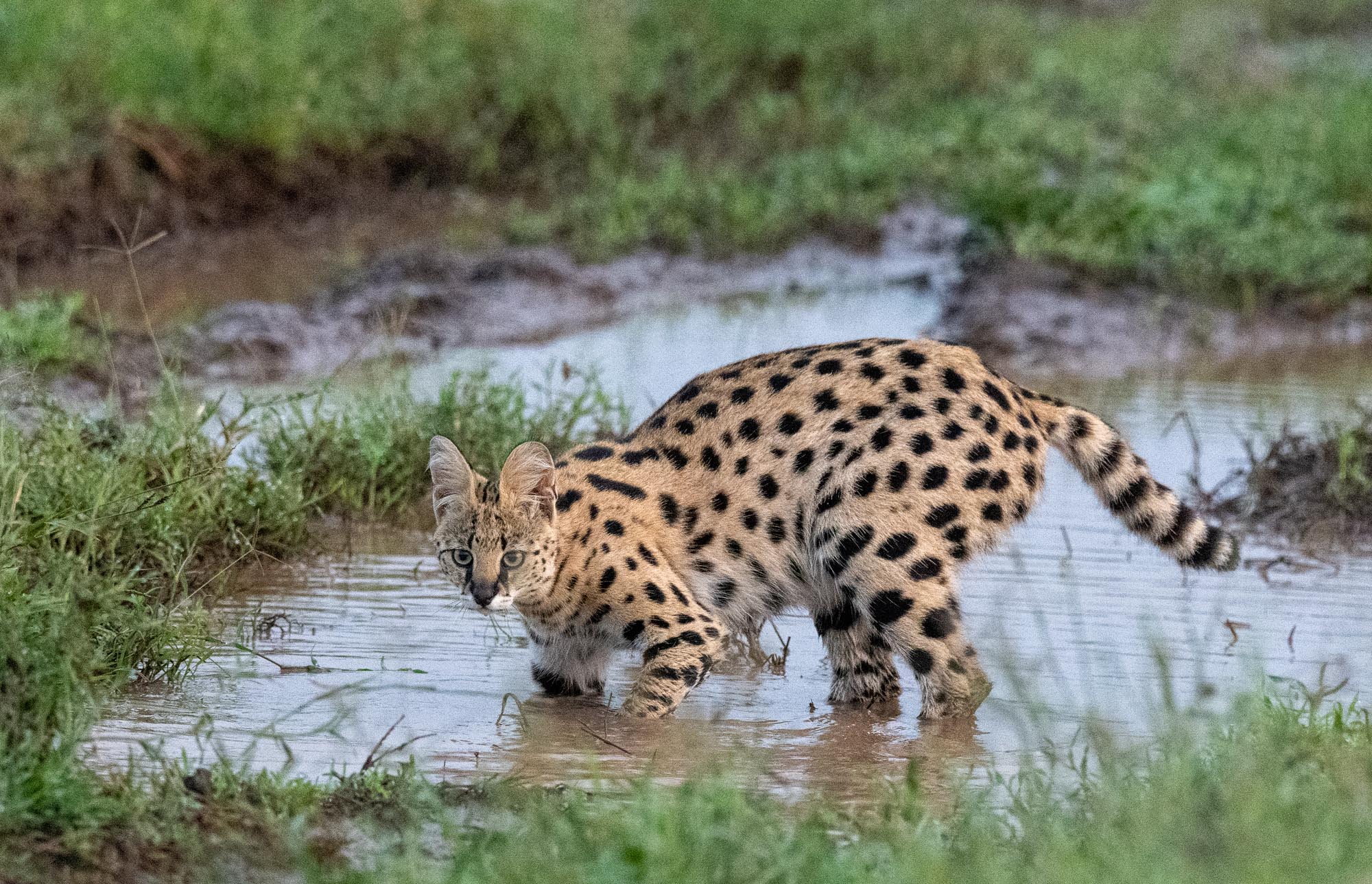 Thoughts of airstrips and passenger pickups soon fade as you make your way through impossibly beautiful savannah grasslands and rolling hills, traveling east.  It was a solid two hour drive from Seronera to Namiri Plains Camp, passing several other camps along the way, including Lemala Nanyuki.  The road was rough and waterlogged and it took some skillful driving by my guide David to negotiate a few tricky spots.  All part of a day on safari.  Your silent interior angst when approaching a seemingly impassable muddy crossing is almost instantly dispelled by authoritative, experienced handling of a vehicle which is clearly up to the task.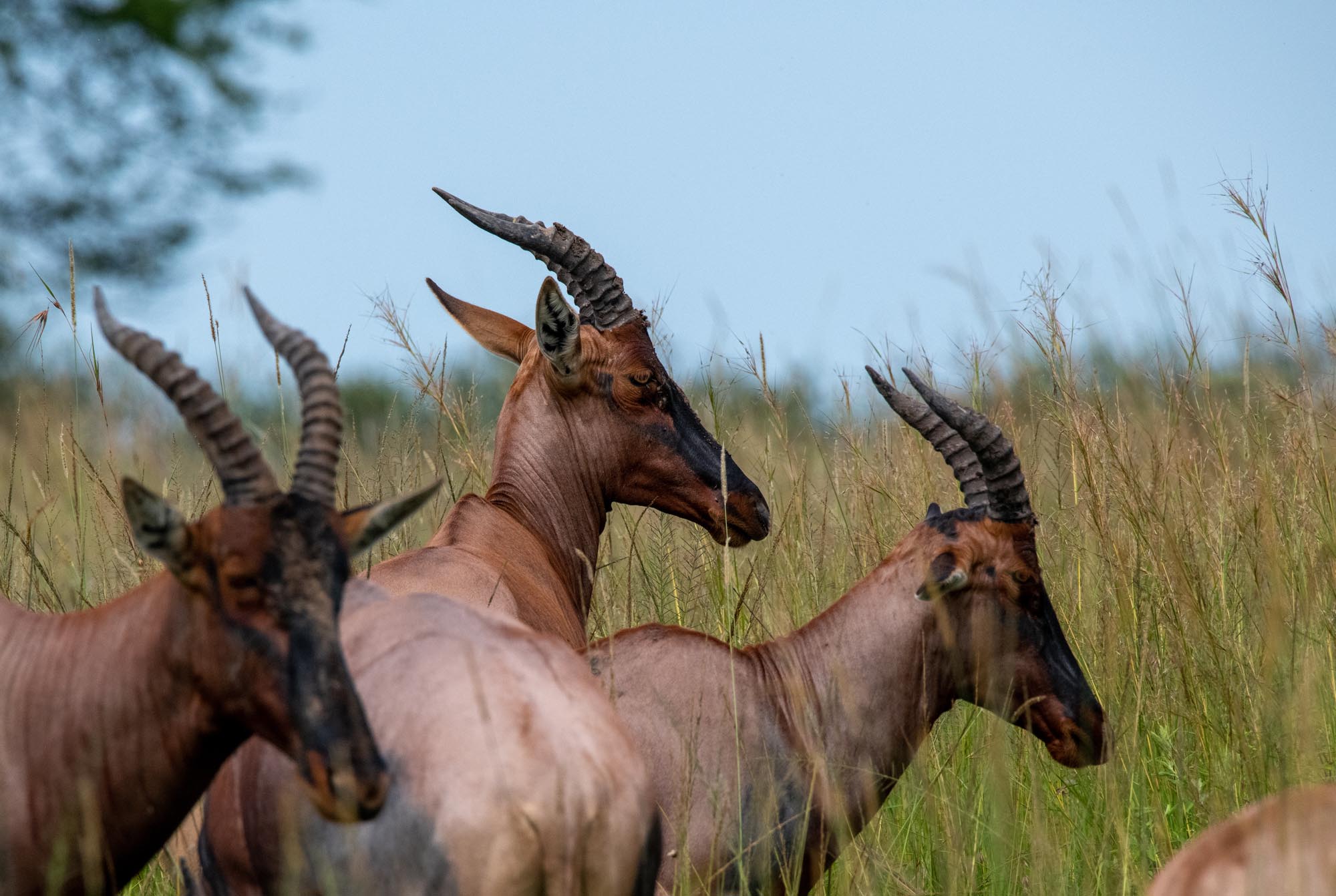 We saw quite a bit of game en route, including a breeding herd of elephants, groups of topi antelopes, a host of giraffes and some good birds including several secretary birds.  It was a transfer drive but not really.  The visual entertainment and the silent cheering as we cleared one after another mud ambush kept me enthralled and there were no anxious glances at a wristwatch or mentally trying to calculate how far we still had to go.
My arrival at Namiri Plains left a good first impression when seemingly the entire team lined up to welcome me, belting out a spirited rendition of Hakuna Matata.  Everything I saw and experienced subsequently confirmed my earlier assumptions.  The lounge, dining room, the pathways and general appearance of the property and grounds solidified the impression of a well-run, well-managed camp.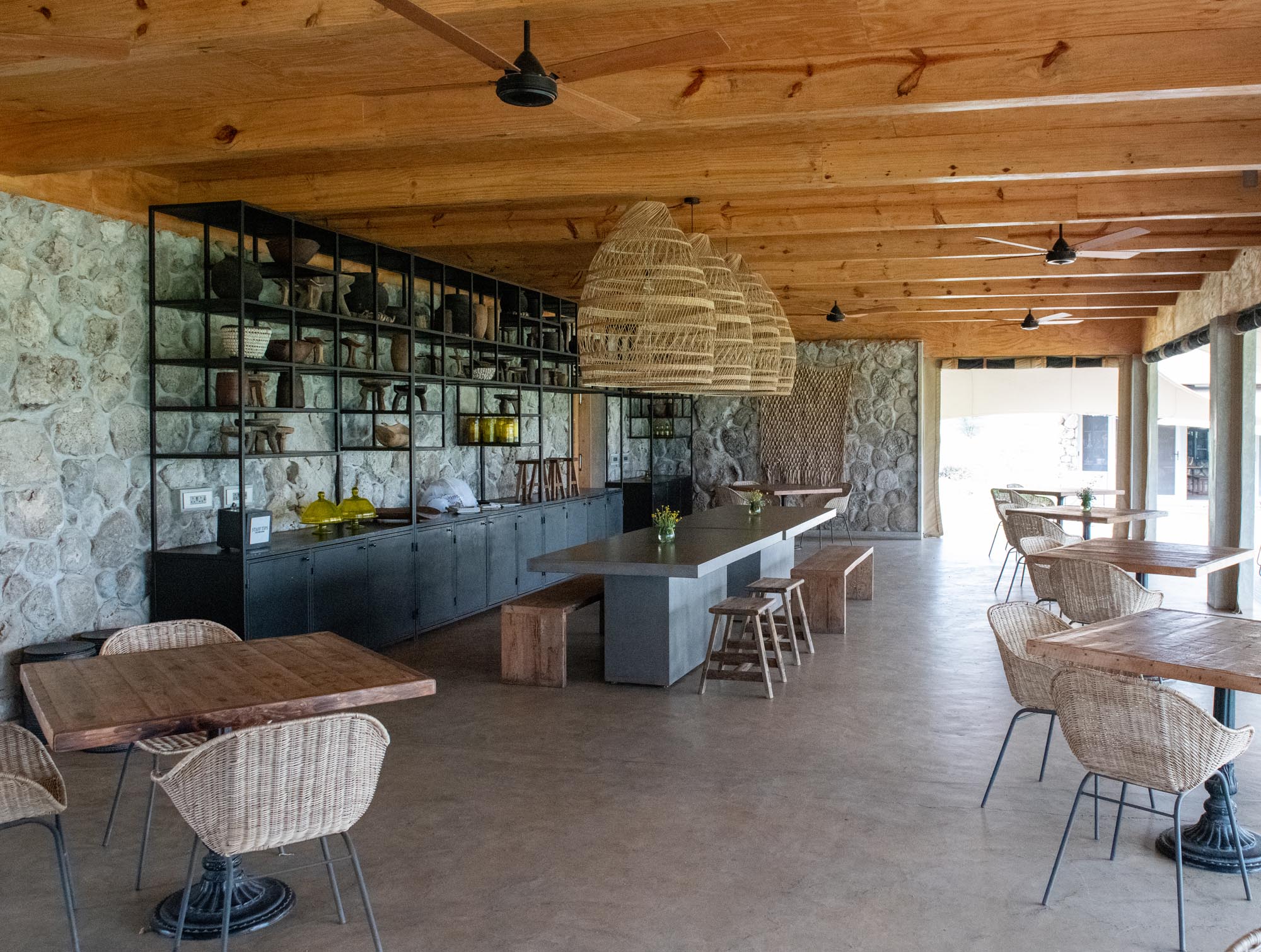 Another early and consistent high note: the food.  It started with a delicious lunch, a tasty chicken wrap with a green as well as a butternut squash salad on the side.   Dinner that same day was a perfectly prepared fillet of beef, with a range of creatively executed and presented salads and other side dishes presented in a mezze platter fashion.  Fresh, innovative and fun.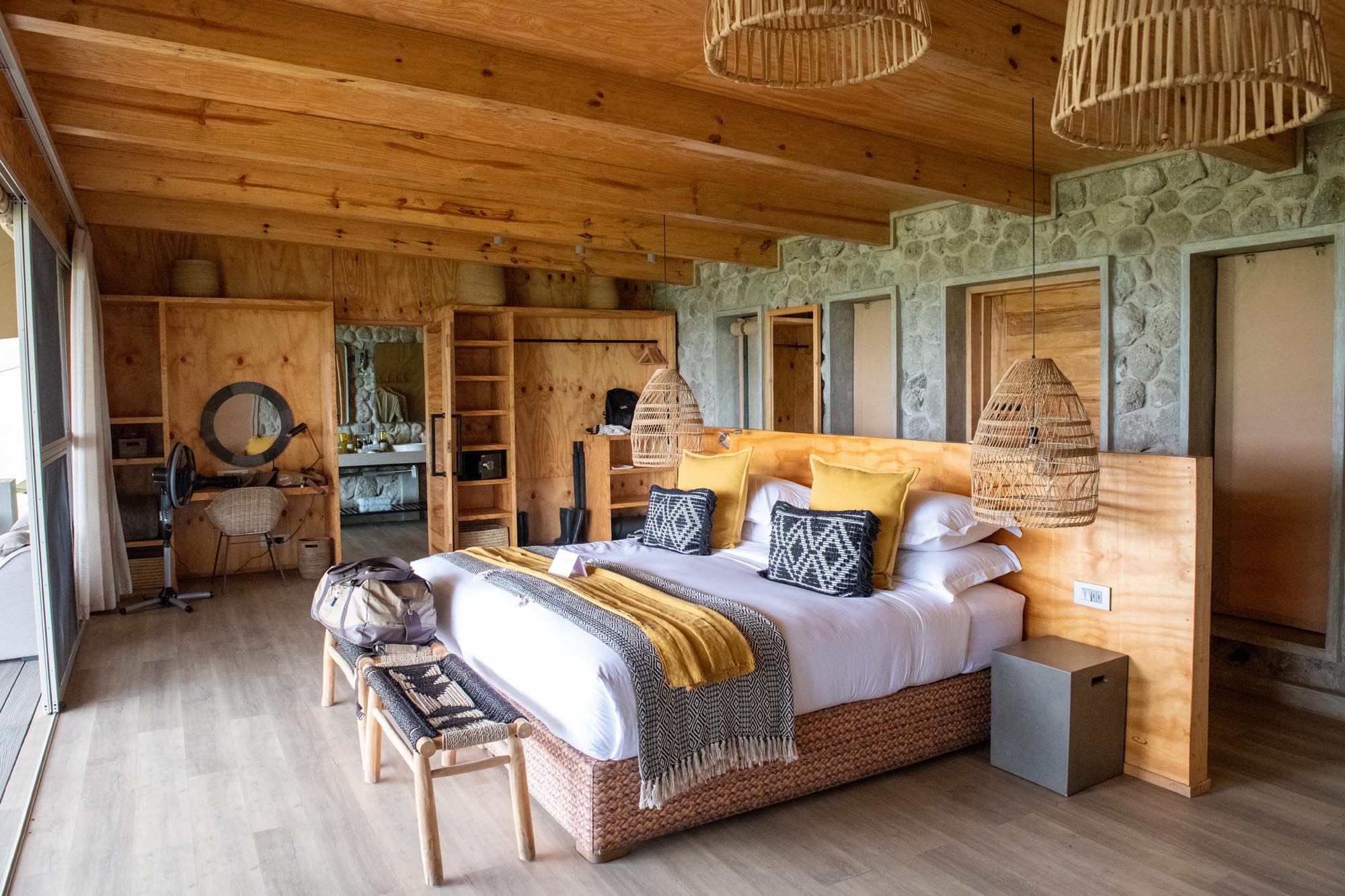 The setting of Namiri Plains is quite dramatic with a beautiful and very 'Africa' looking view to the front of camp.  Essentially a sprinkling of acacia tortilis trees - the distinctively flat-topped ones - dotted over a short grass plain, with a particularly striking dead tree close to the lounge, the undeniable focus of attention.  This tree may have been alive when the lodge was first built, but it was never more attractive - even iconic - than now.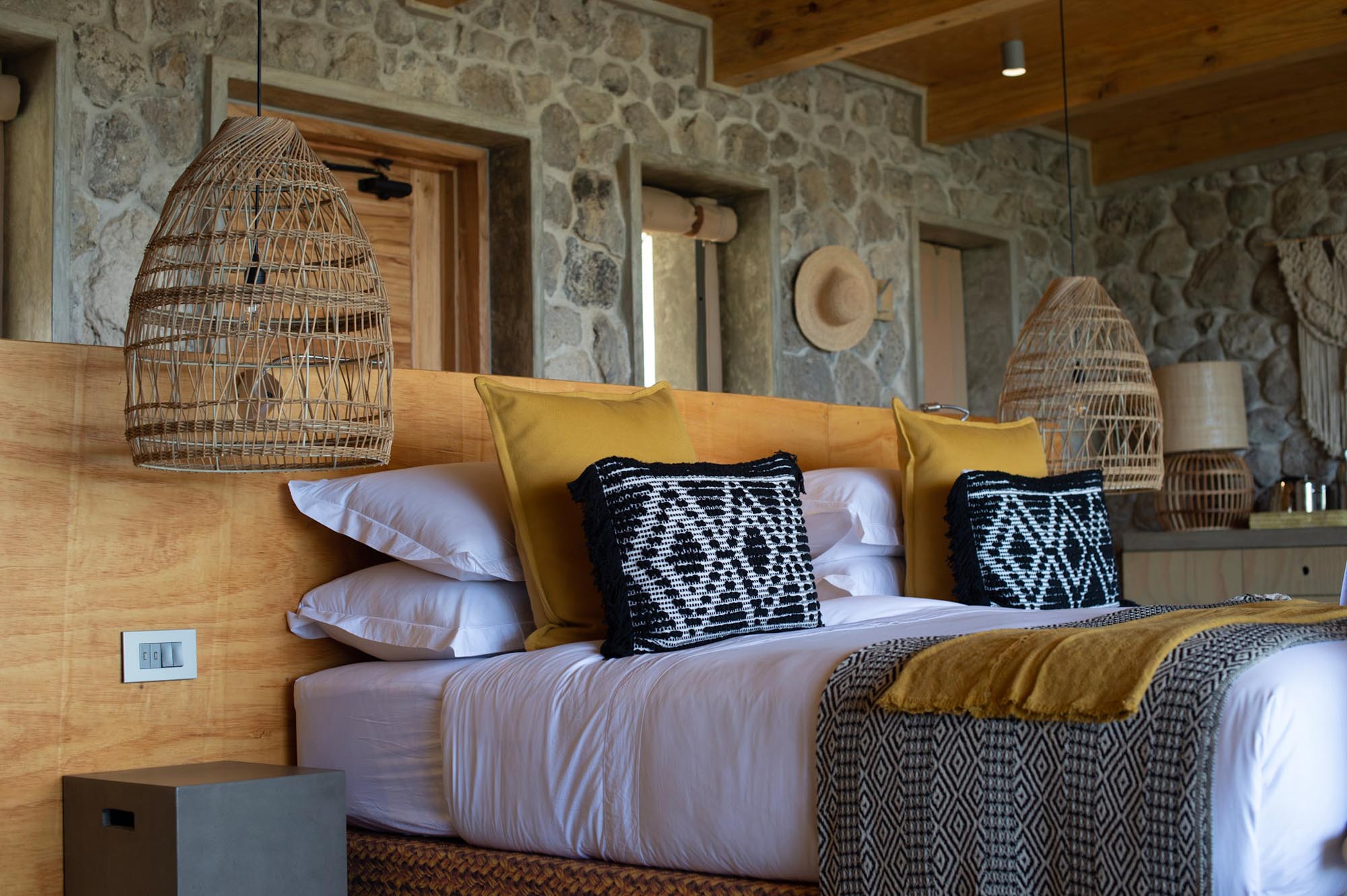 I found the design of Namiri Plains camp to be striking and very much in tune with the environment.  It is open and airy, with clean lines and lots of space.  There's plenty of natural wood and rock visible in the main building, with the tented roof extending well beyond the edge of the structure.  The camp has a total of 10 rooms, 4 on the right side, 6 on the left, including one family room.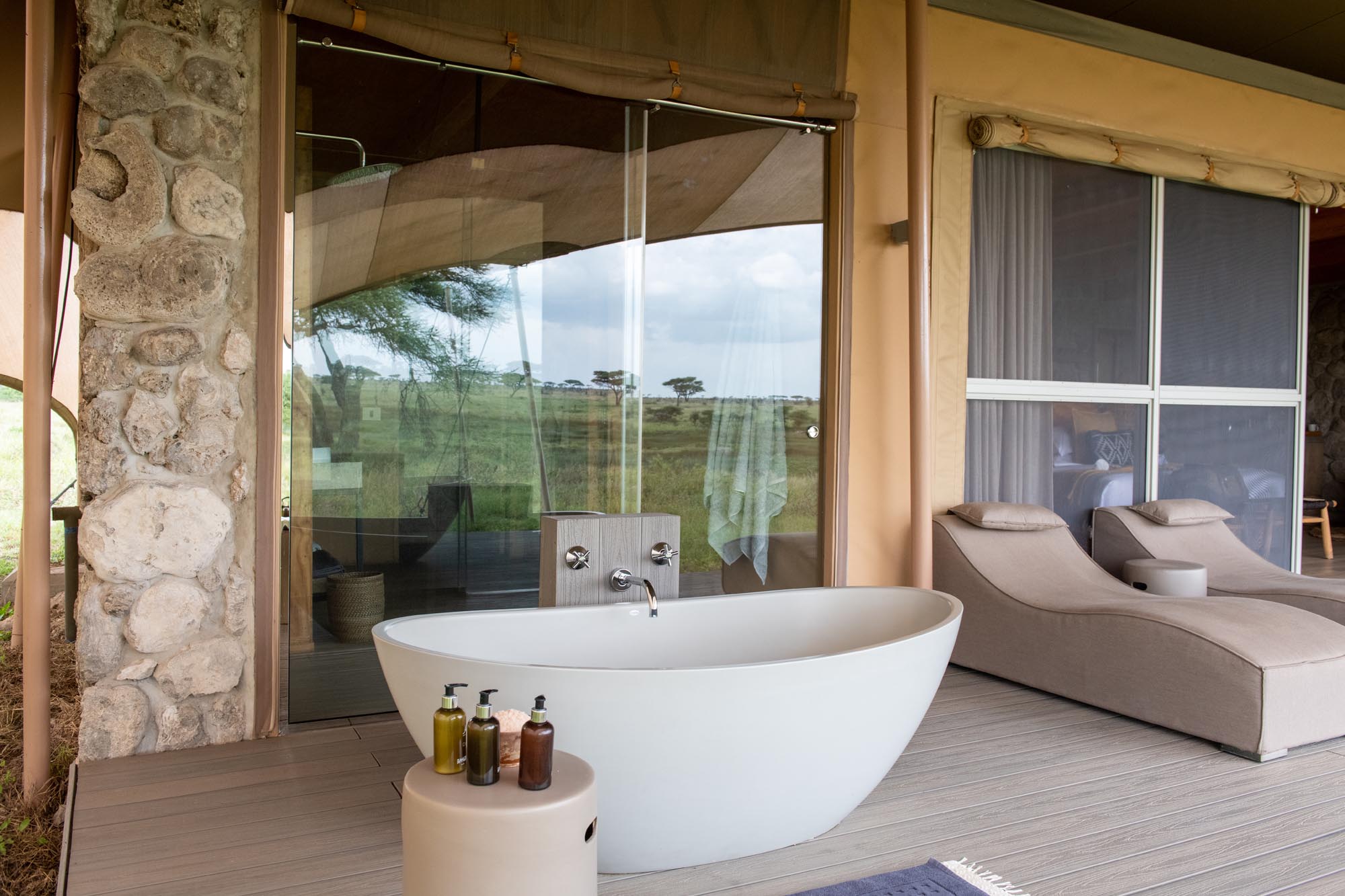 The spacious, stylish tented suites have sliding doors running the width of each room and opening on to an expansive viewing deck. The walls are made from calcrete, a sedimentary rock created from the ashes of the Ngorongoro volcanoes, that helps to regulate the temperature. Interiors are all decorated in natural materials and tones. Each bathroom has a view over the plains and I made almost immediate use of a  standalone tub on my private deck for an al fresco bath.  Picked up a few muddy splashes on the way in?  No problem.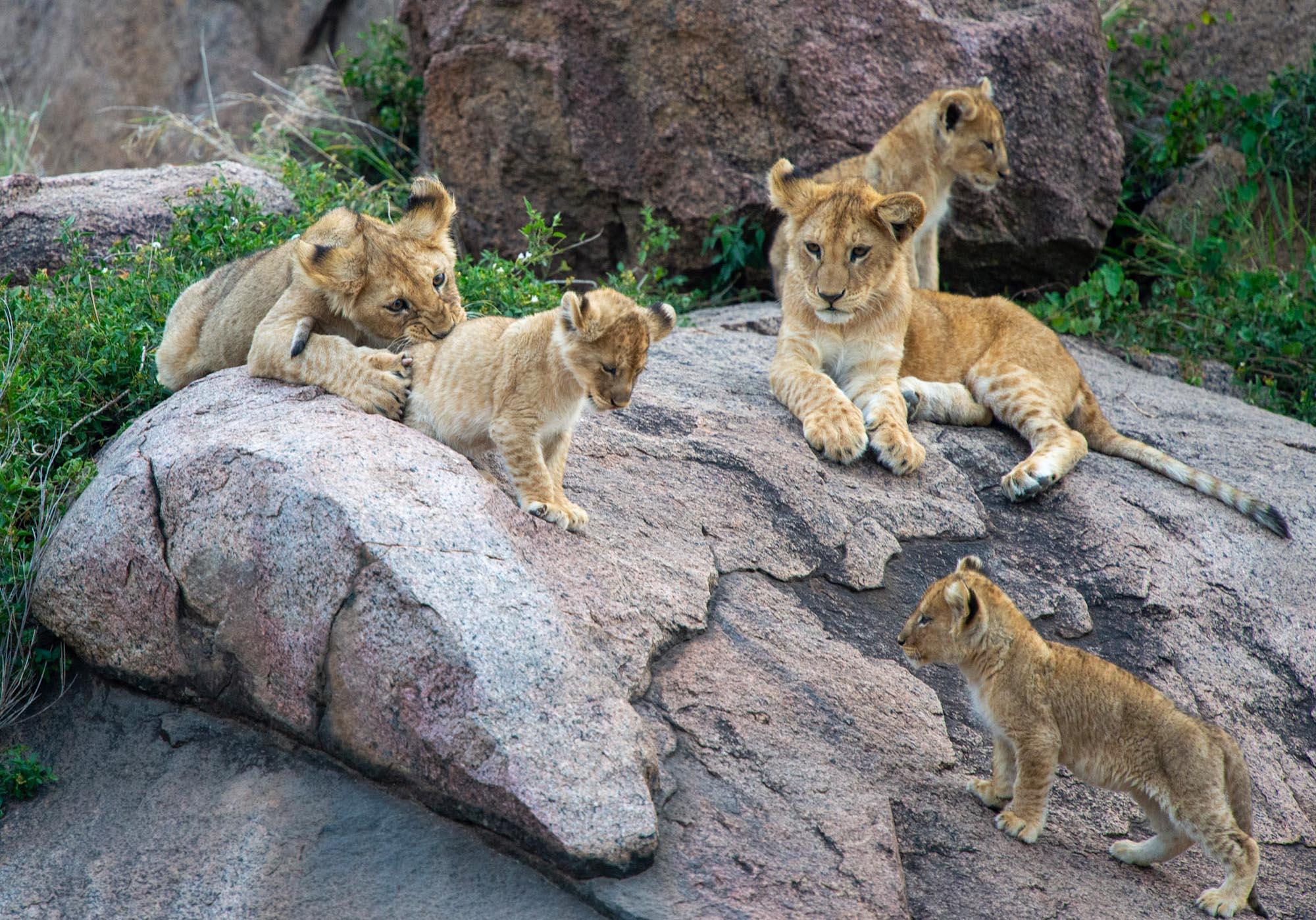 Game-viewing at Namiri Plains
I enjoyed one full day of game-viewing at Namiri Plains, and was it a doozy.  We saw a total of 30 lions (from 4 different groups) just in the first morning, a serval cat hunting for frogs in a shallow pond, and a cheetah patrolling the plains.  Not to mention giraffes, elephants, buffaloes, kongoni, Grant's and Thomson's gazelles, warthogs, zebras, jackals and a host of birds.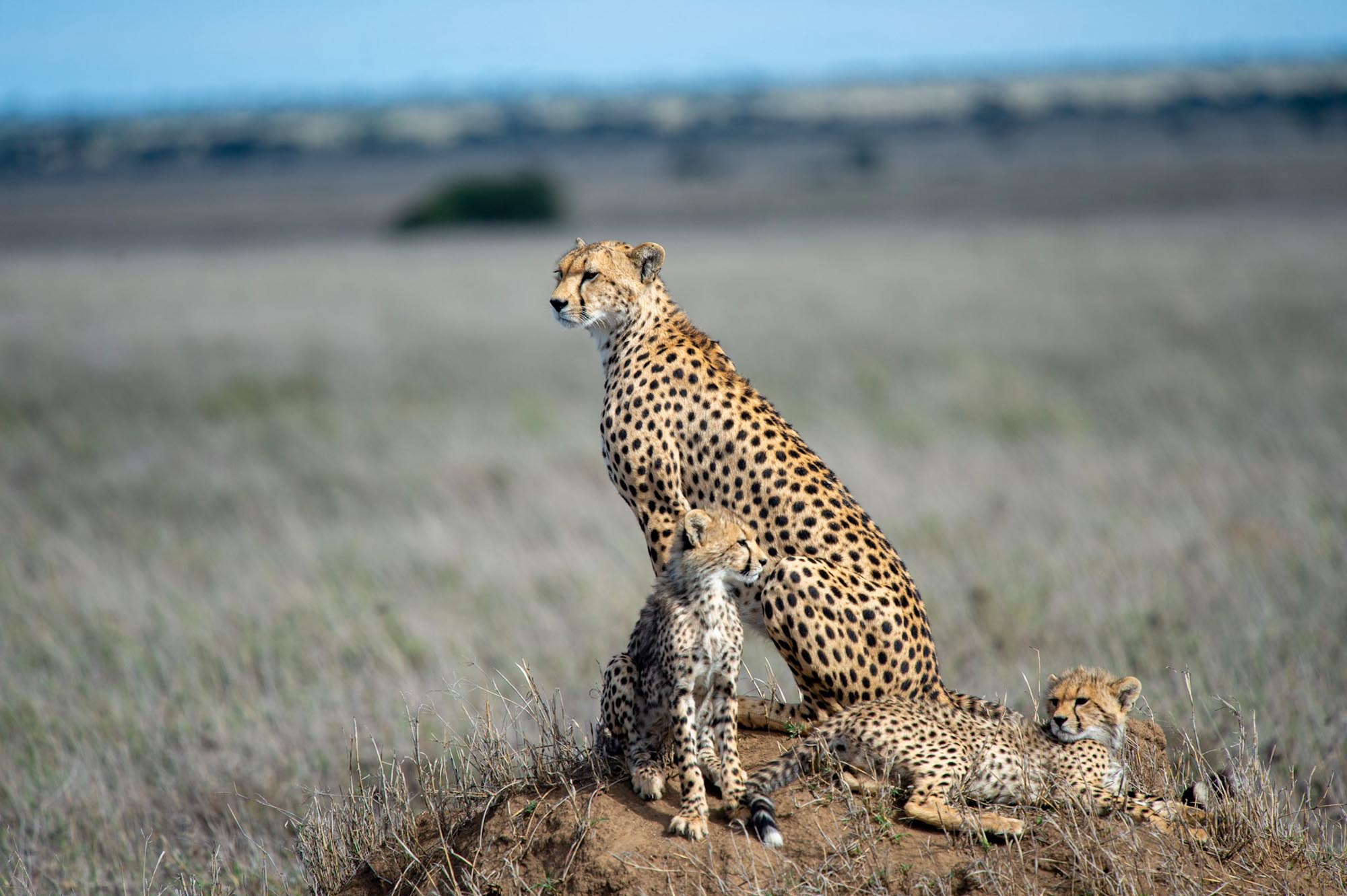 We had good views of a pair of mating lions, and another large pride of lions drinking at a shallow depression.  There's not a lot of off-roading at Namiri Plains.  It can be done for special guests, like professional photographers on assignment, but in line with park regulations the guides mainly stick to the established roads. That said, we had some pretty close big cat sightings and good captures overall.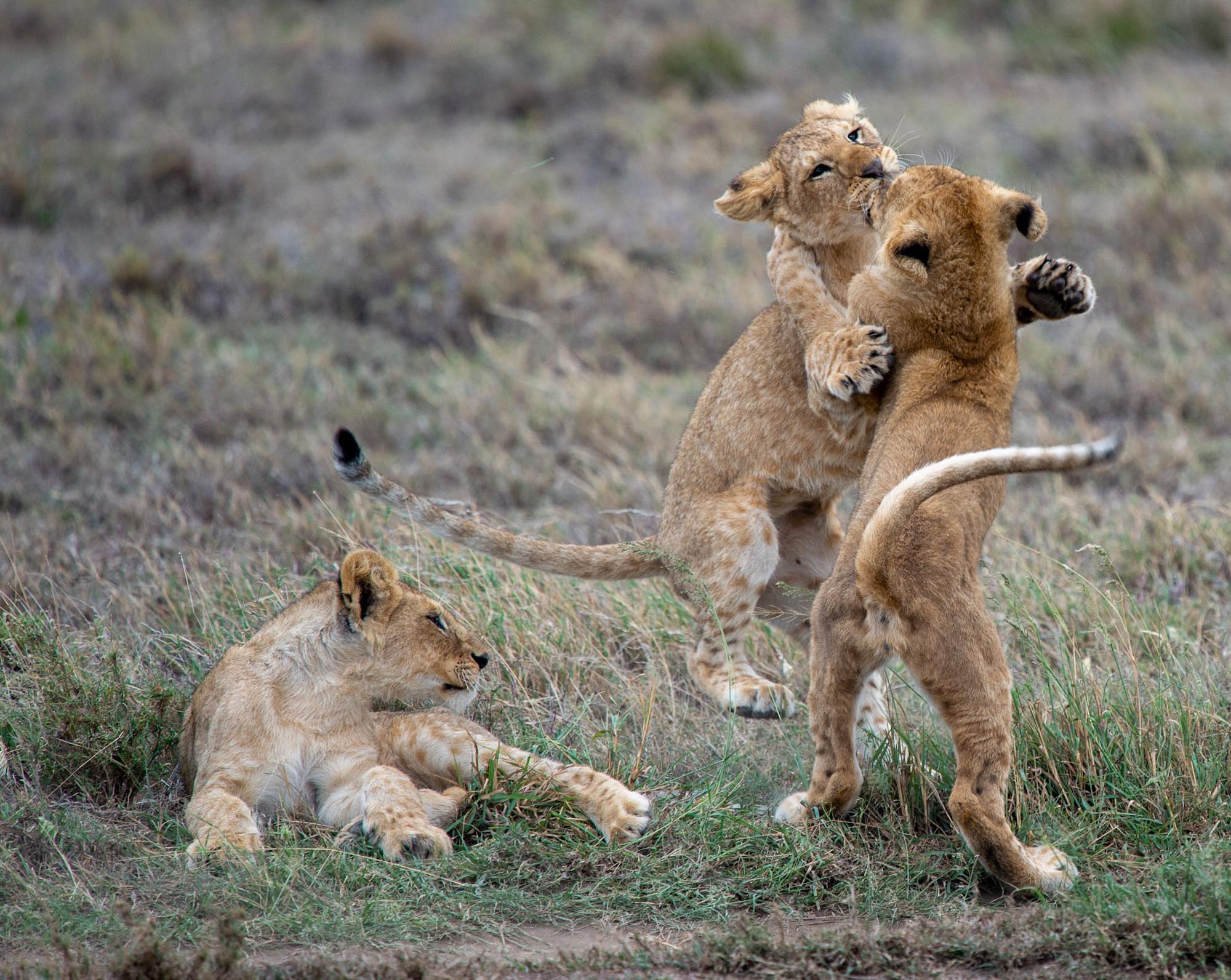 My colleague Jason, who visited Namiri Plains before I did, recounts his game viewing experience there as being somewhat unique and very productive. "Our guide knew a pride of lions with cubs had been spotted near one of the clearly visible rocky outcrops a short distance from the camp. We quickly found the pride and had a great evening watching the cubs play with each other and their family.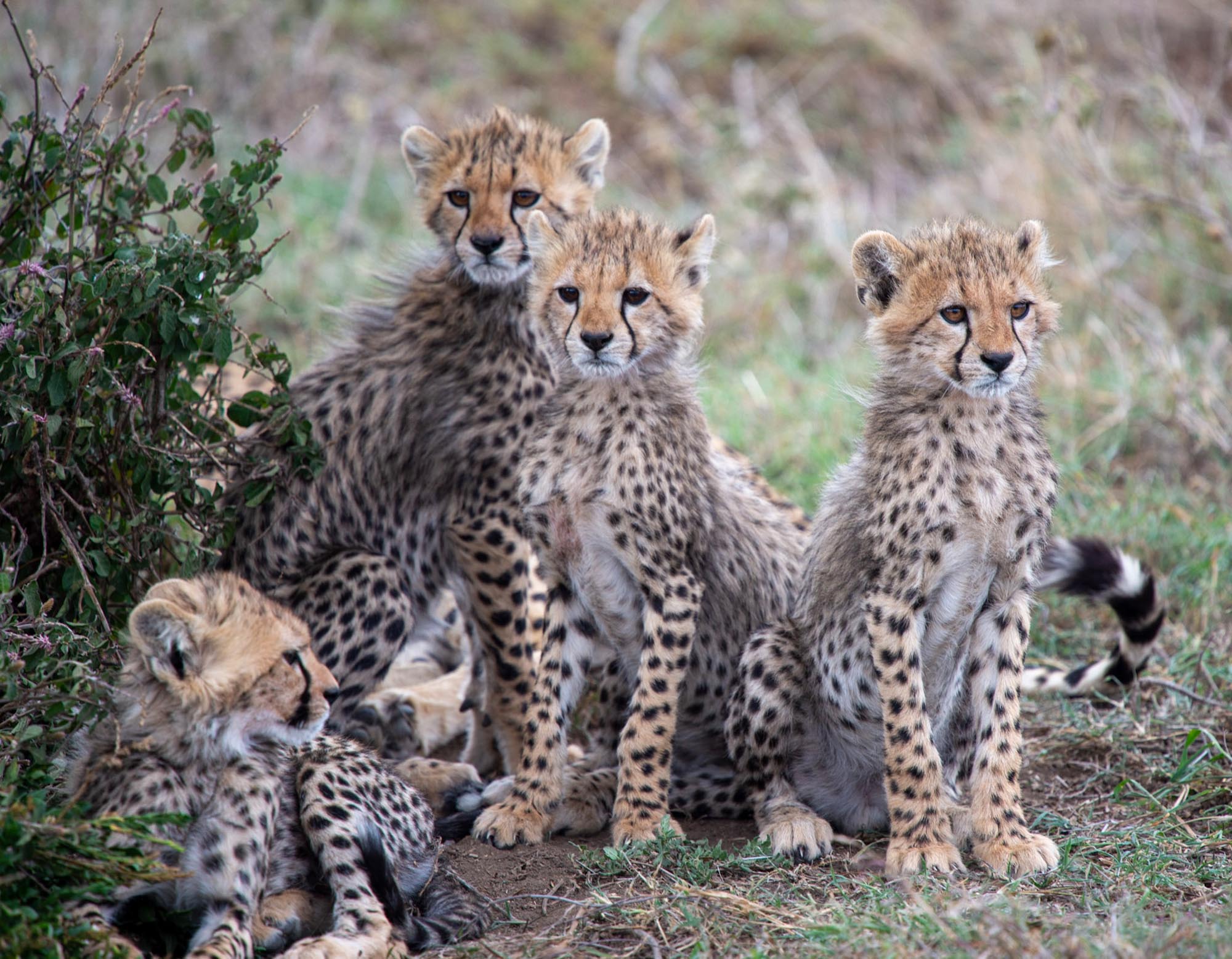 The following day we looked for some of the many cheetahs in the area and managed to find two separate families -- one mother with 6 cubs and another with 3. Even our drive back to Seronera was eventful, as we stumbled upon the melanistic serval cat that is somewhat famous in the area. Our guide noticed a black animal jumping through the tall grass and immediately knew what it was. A very rare sighting to wrap up a short stay at Namiri Plains".  Sightings of melanistic serval?  Jason 1, Bert 0.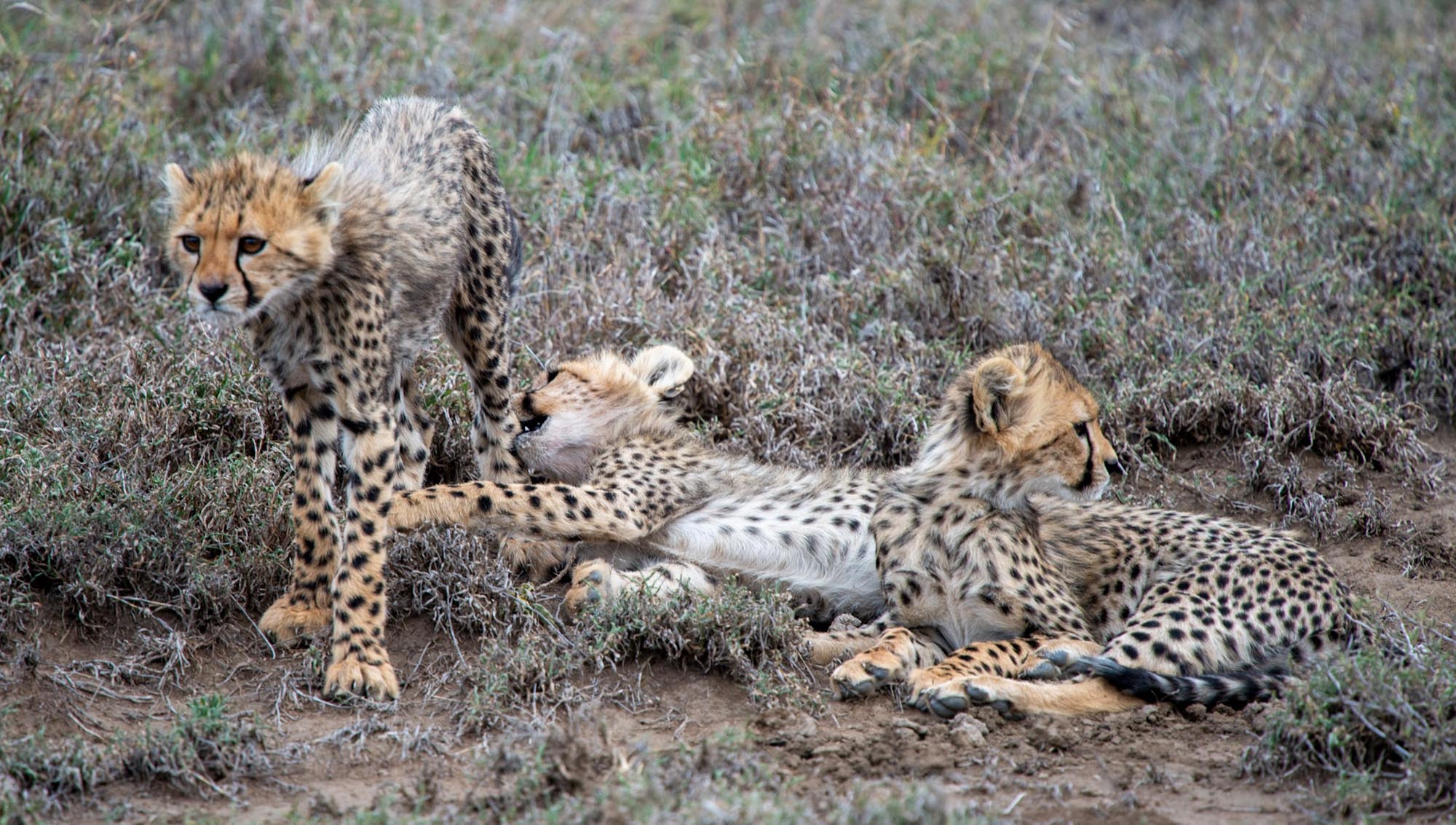 Before Namiri Plains was built, these grasslands were closed for 20 years to allow the cheetah population to restore. The nearest other camps are over an hour's drive away so you can experience the vast plains the way they are meant to be:  in peace and quiet.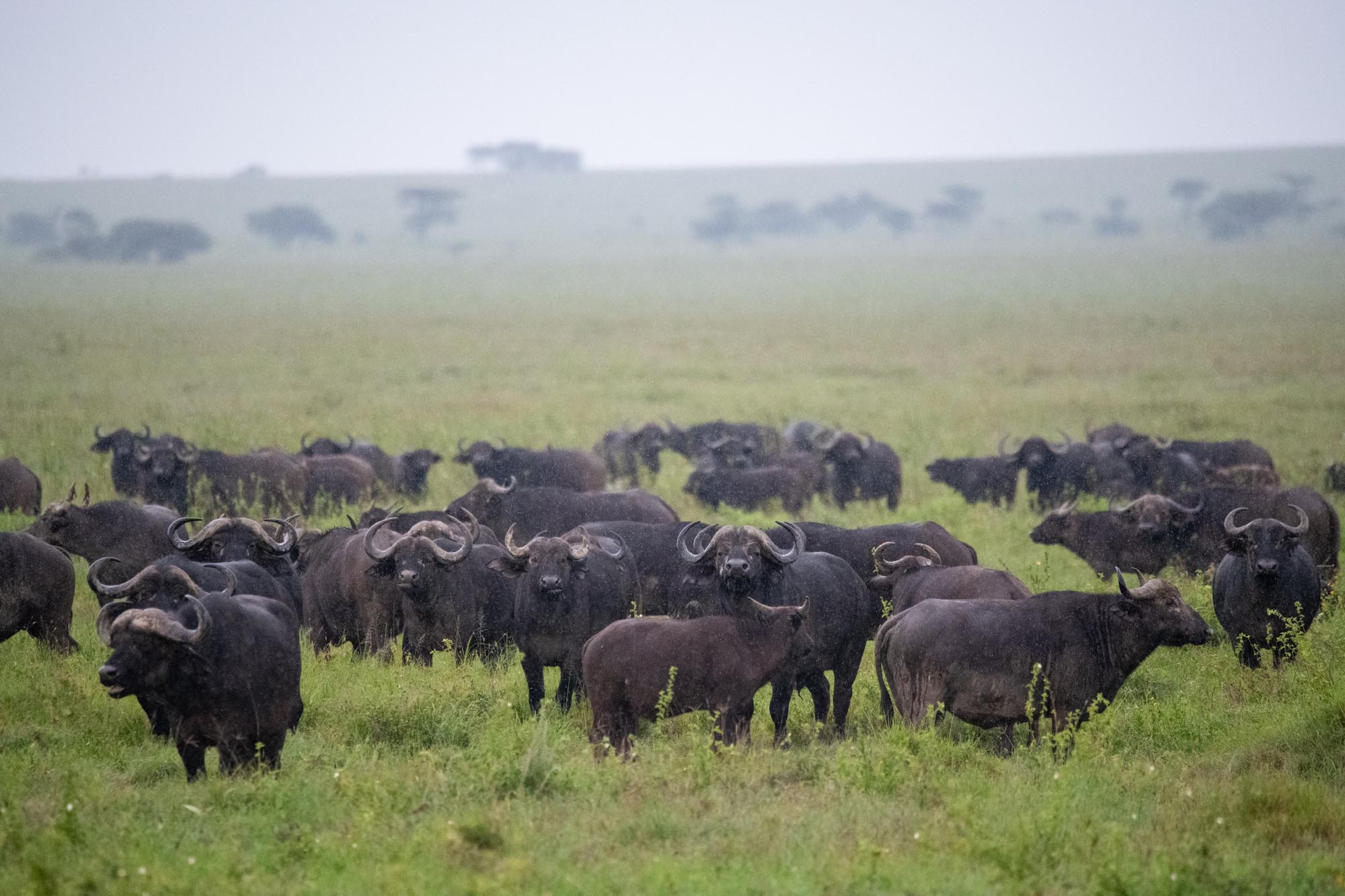 The game drive area of Namiri Plains is one of the few in the eastern Serengeti with permanent underground water sources, which makes for consistently excellent game viewing.   The seasonal riverbed attracts plains game, and of course the predators are never far away.  The annual wildebeest migration heads toward Namiri between October and May. During this period, you may see the plains covered in wildebeest, gathered here to feast on the lush grass.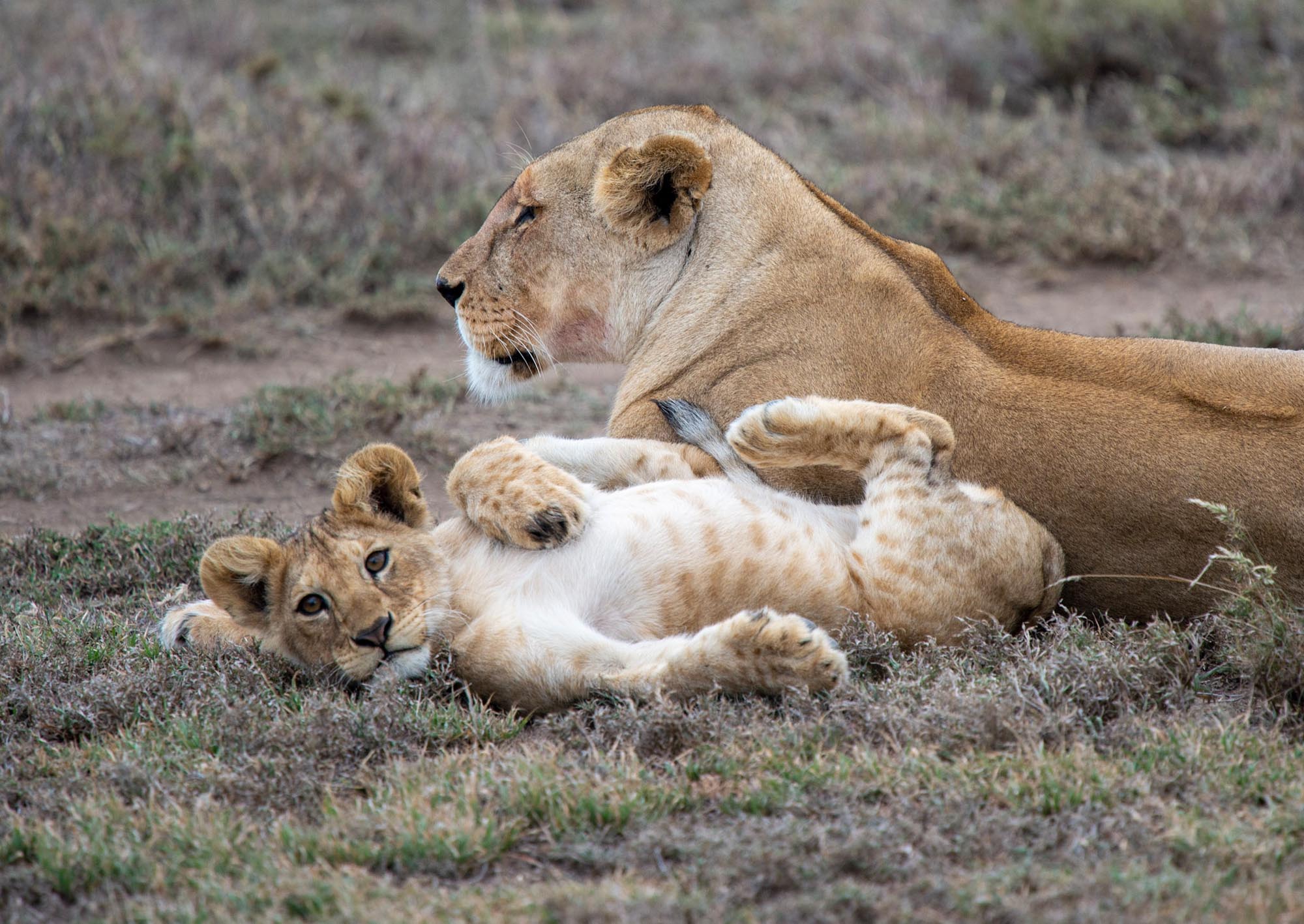 Our blog for next Friday will take us all the way to the Lamai area in the Northern Serengeti, visiting Nomad Tanzania's Lamai Serengeti Camp.  I have fond memories of first visiting this camp a few years ago and it was insightful to be back there, under very different circumstances.