Lamai Serengeti Camp, Tanzania
Over breakfast at Lamai Serengeti Camp on the day of my departure, I had my first 'Africa moment' of the trip.  Maybe it was just a matter of time and place, the way the sun shone low off the horizon.  Or perhaps I had been in Africa long enough to slip into its different rhythm, finding myself somewhere between sleeping and waking, gazing out over the distant plains in the direction of the Mara River.  Sometimes a view can truly be mesmerizing.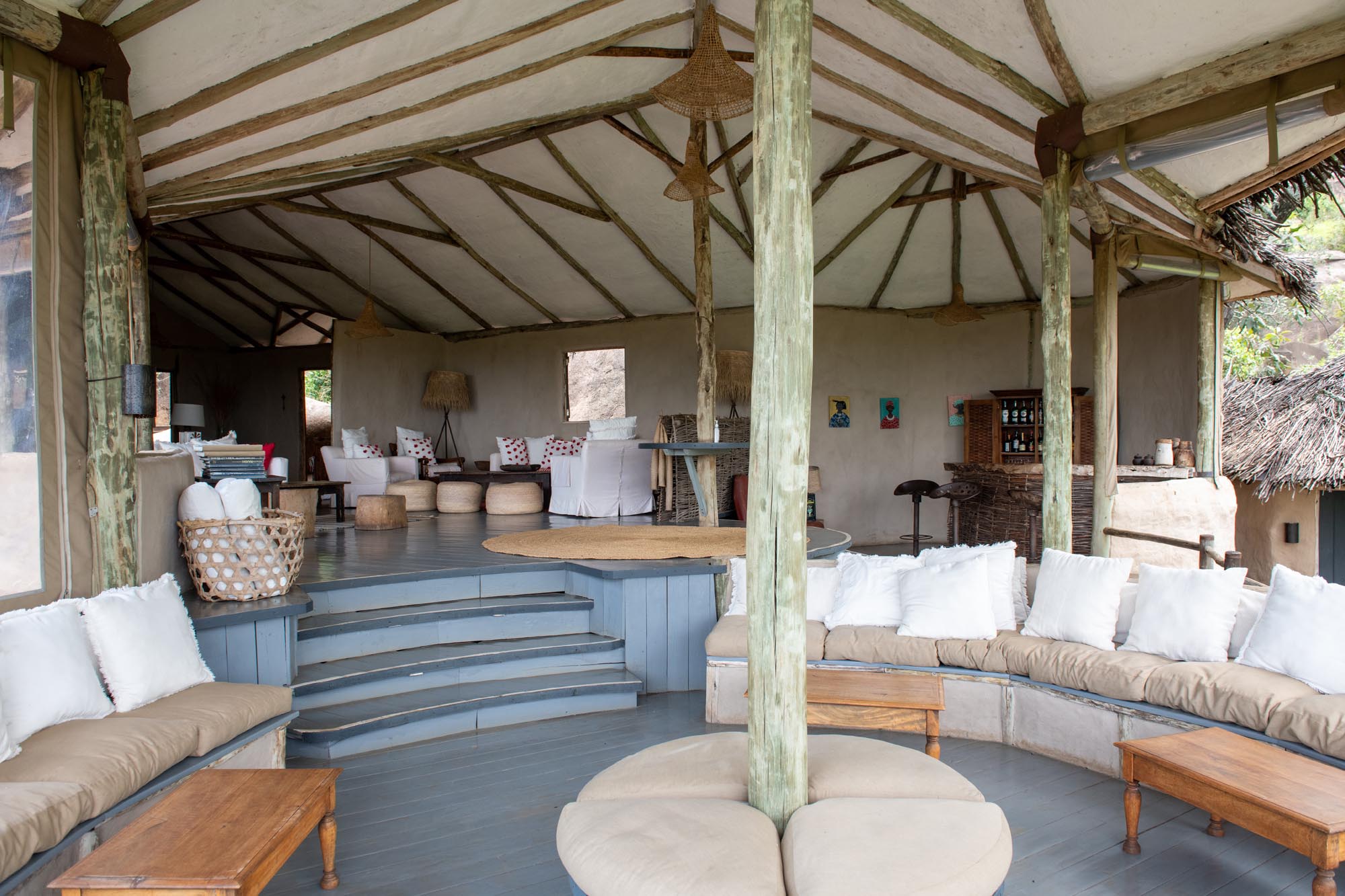 It was bitter-sweet to be back at Lamai Serengeti which I visited previously when it was full.  Choc-a-bloc with no room for the proverbial mouse.  It was buzzing with the typical safari camp vibe:  fun, laughter and camaraderie, sharing stories and sightings over pre-dinner drinks.  This time?  Quite different, being the only guest in the lodge.  Even at the best of times the Lamai area can be quiet just before it shuts down for March and April, for the long rains. And this year of course, the travel-inhibitive effect of the pandemic was pervasive all over Africa.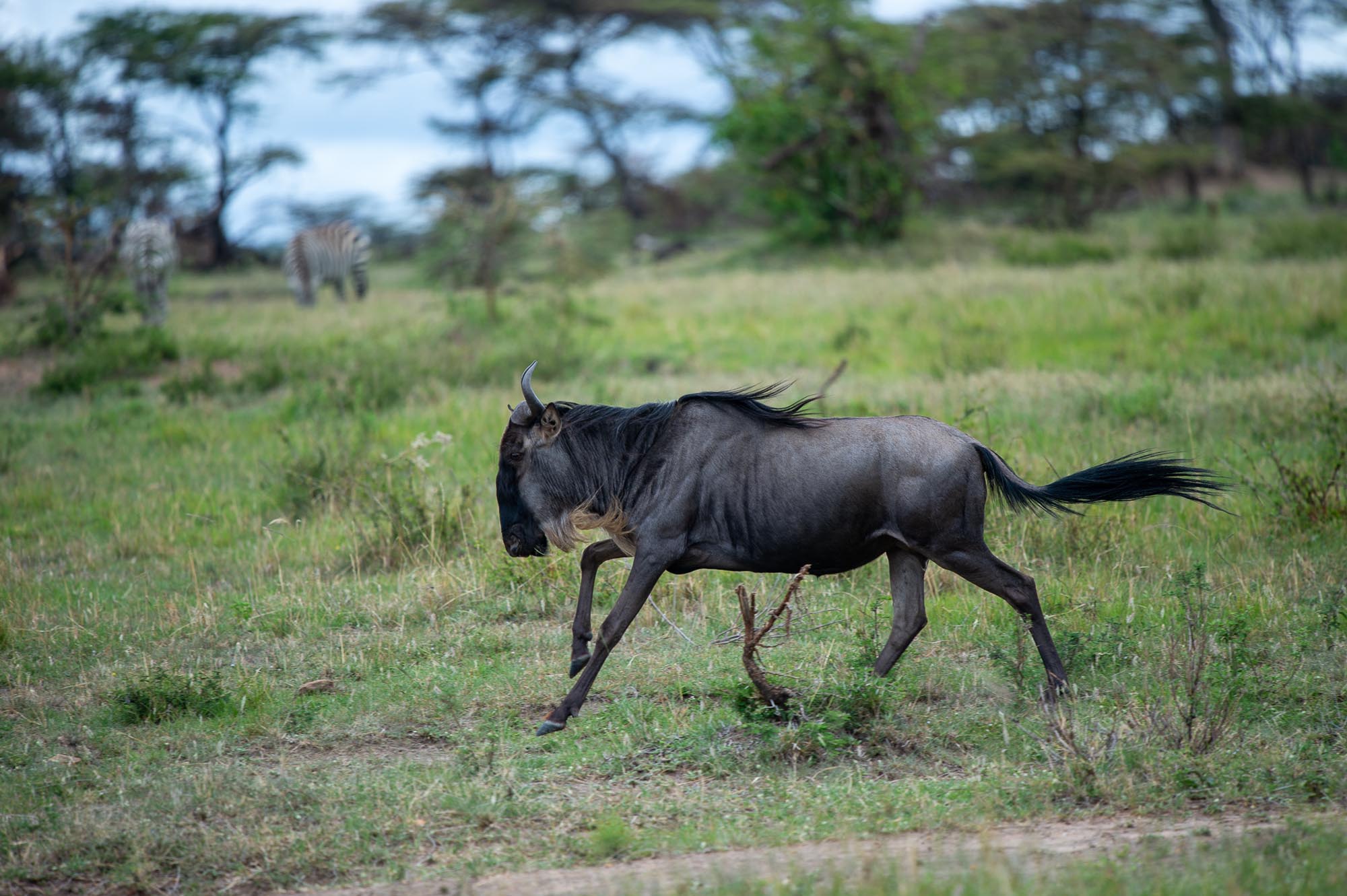 Lamai Serengeti Camp is located in the far northern Serengeti, just a short drive from the Mara River, ideally positioned for the annual wildebeest migration.  If you spend several days here between mid-July and October, you'll stand a good chance to see the herds of wildebeest and zebra come through and with a bit of luck you may even experience a river crossing.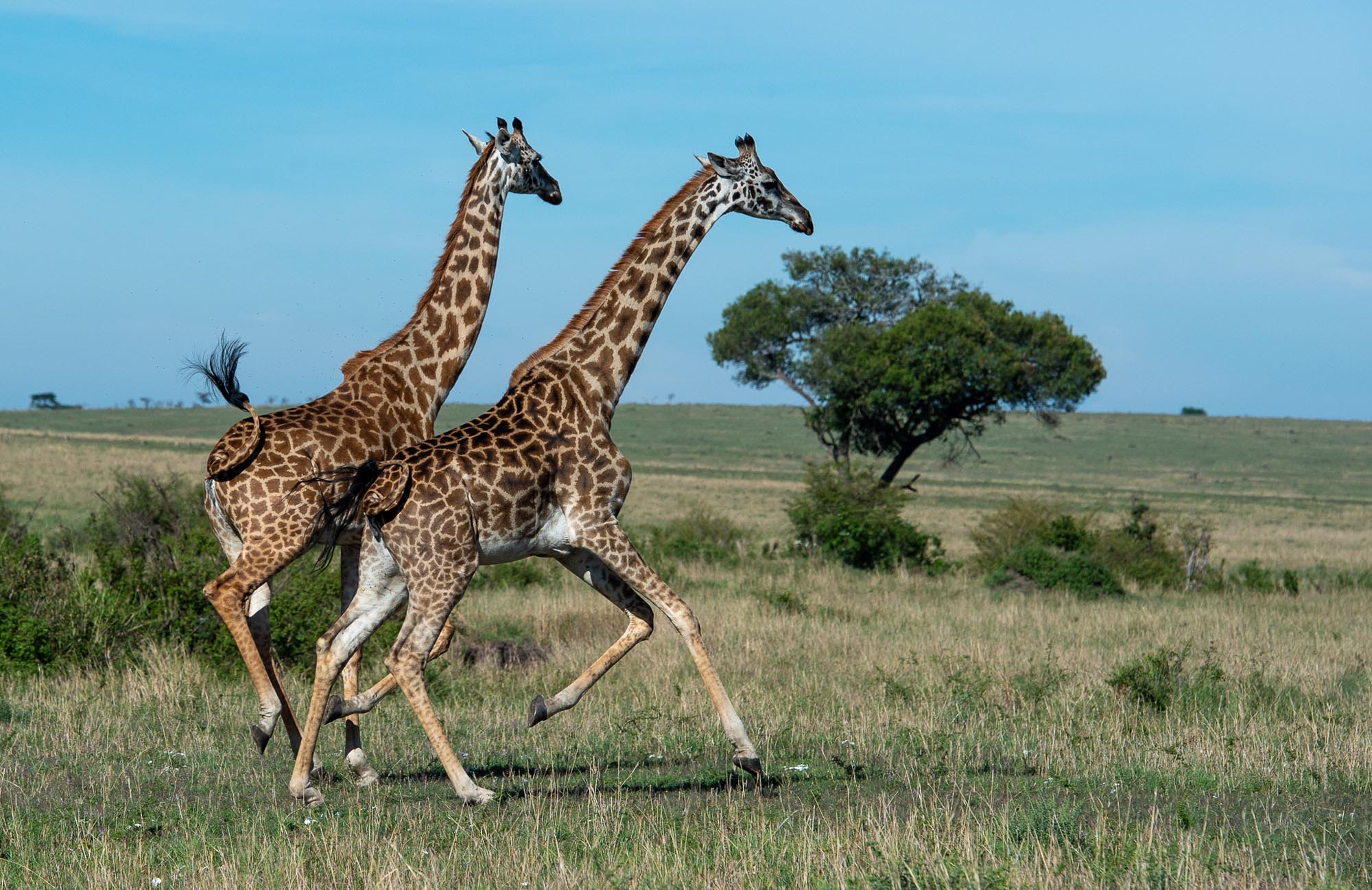 On the day I got there in mid-February 2021, the Lamai area had received an abundance of early rains which made for exceedingly tall grass, not conducive to great game-viewing.  There were good numbers of plains game around, including topi, kongoni, the ubiquitous gazelles, a handful of giraffes and some buffalo bulls.  Just not the usual abundance of animals associated with the Serengeti, where one often sees five or six or more different types of large mammals, at the same time.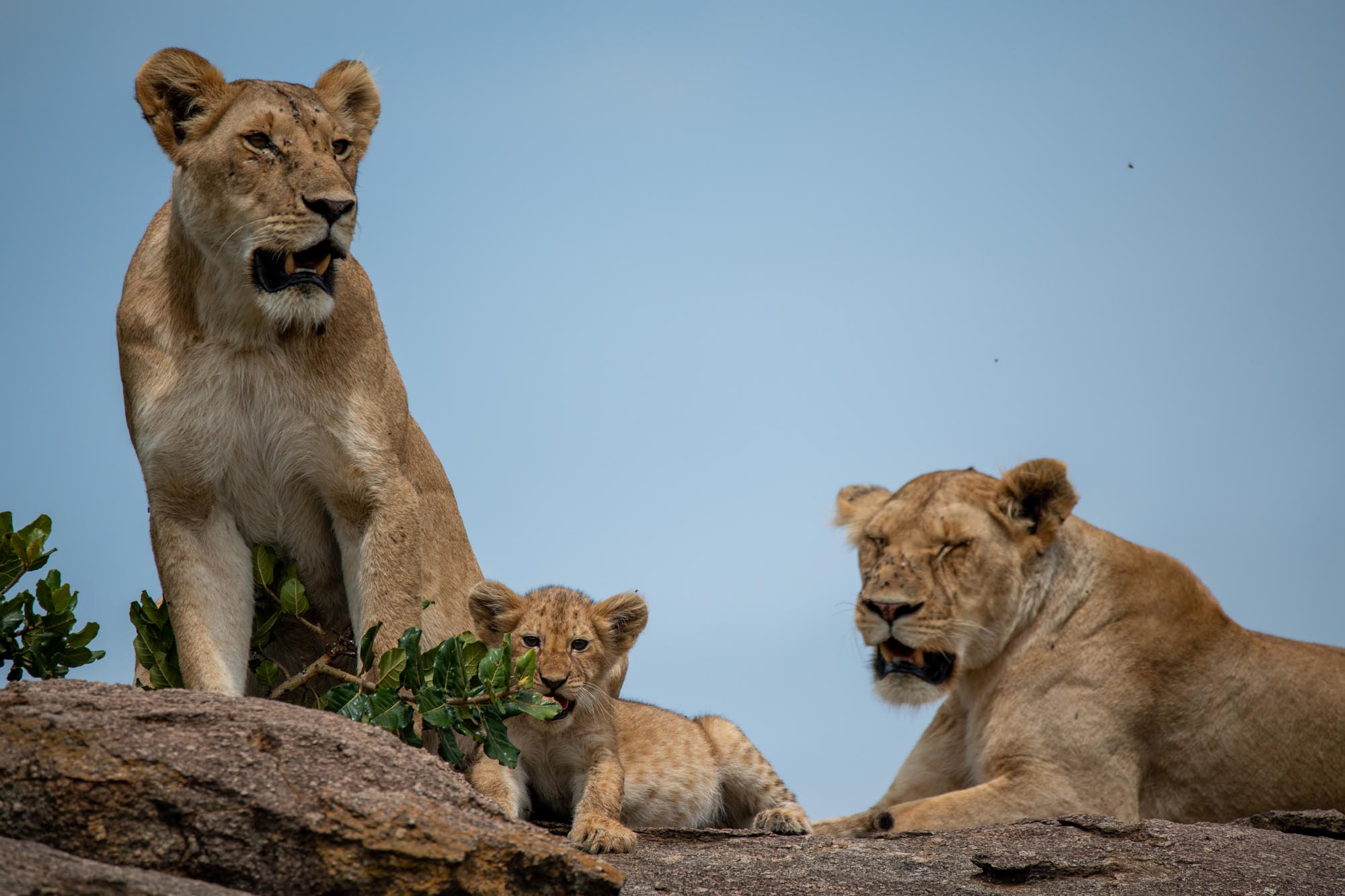 However, what the game-viewing lacked in quantity, it made up for in quality.  On the first morning drive, we came upon two female lions with cubs.  They were fairly high up on a prominent rock, the two lions lazily stretching out, preparing for an afternoon siesta.  One of the cubs (apparently from a litter of eight) was quite energetic, bounding up the rock and proceeding to stare us down.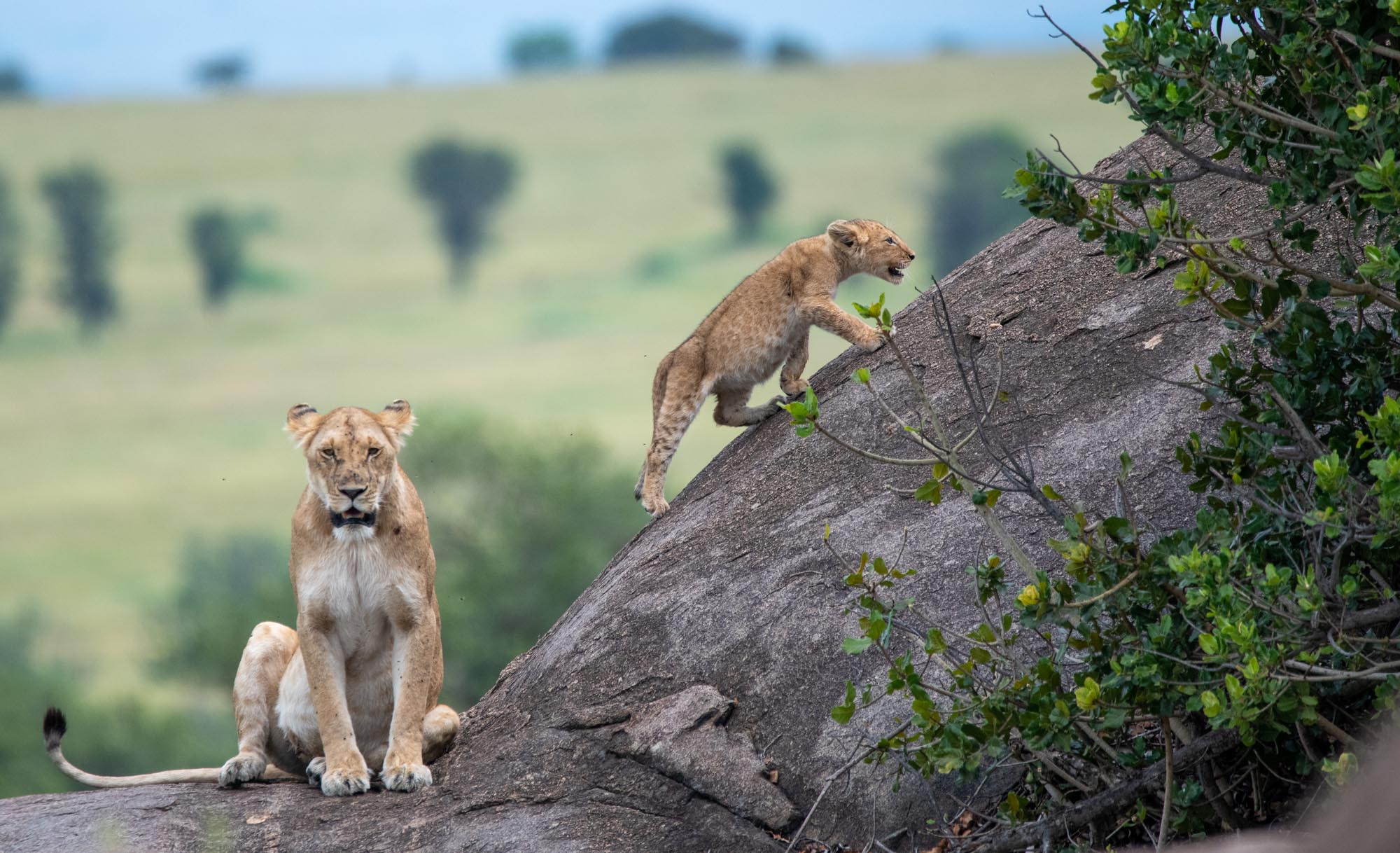 That afternoon my guide Joel spotted a leopard from a long distance, clear across a valley.  An astonishing feat of visual acuity, yet something which many of the guides do day in and day out, without even realizing just how special it is.  Upon closer inspection it turned out to be a female with two young cubs, no more than a few weeks old.  In fast fading light, I captured a few images of the three leopards.  While the mother was rather disinterested in our presence, the cubs took a distinct interest, staring at us intently.  Probably because we were one of their first vehicle sightings.  Sometimes we're being looked at too - this is not a one-way street...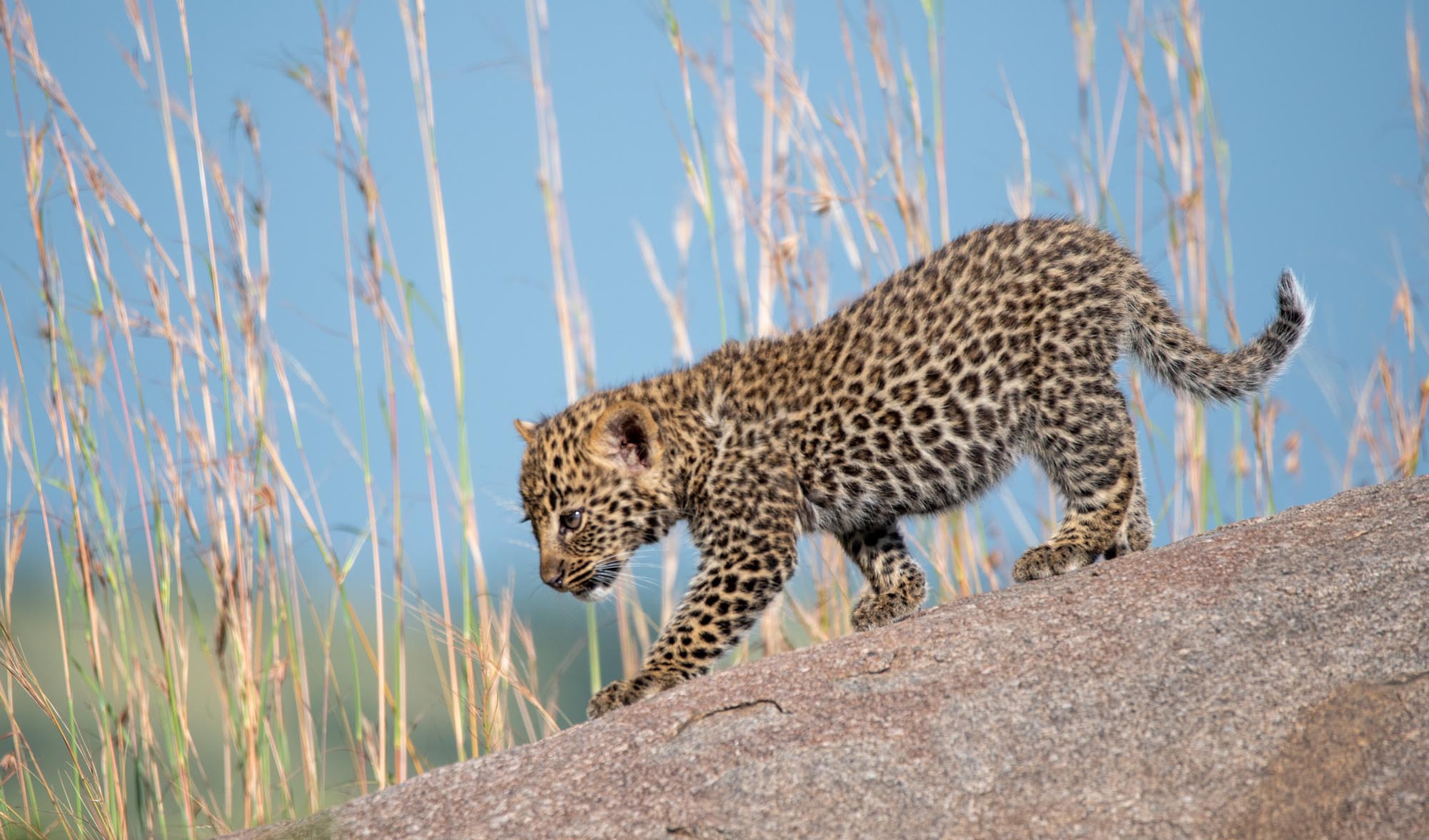 The following day - in the same area - we bumped into a male cheetah on the hunt, which gave us the big cat trifecta:  lions, leopards and cheetahs, all three in less than 24 hours.  There's only a handful of places in Africa where this can be experienced with any manner of consistency, and Lamai Serengeti Camp is one of them.  On both my visits to the area we've managed this safari hat trick.  The first time around it was on the same game drive.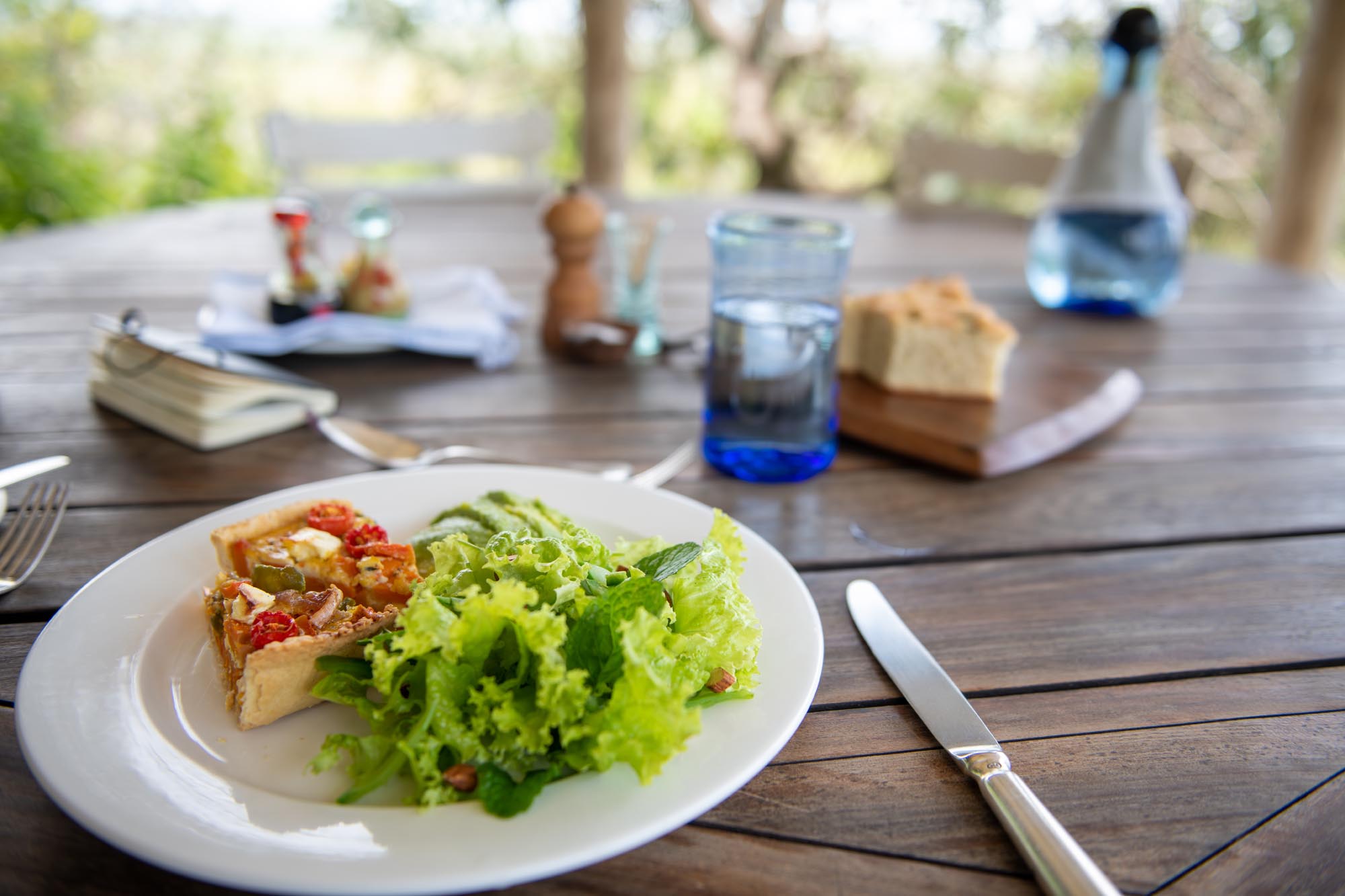 The food offerings at Lamai Serengeti were of an exceptionally high quality.  Lunch was served in a private spot overlooking the pool, and I enjoyed the butternut squash tart, green salad, freshly baked bread and a ginger sorbet, all while checking out the antics of a few vervet monkeys who were looking for a free meal ticket.  Sorry to disappoint, fellas…
Dinner was a real treat with an array of local specialities including ugali (polenta), maharagwe (bean stew), chicken stew with tomato, chapati bread, a rice pilaf, beef skewers and spinach.  All traditional and all delicious.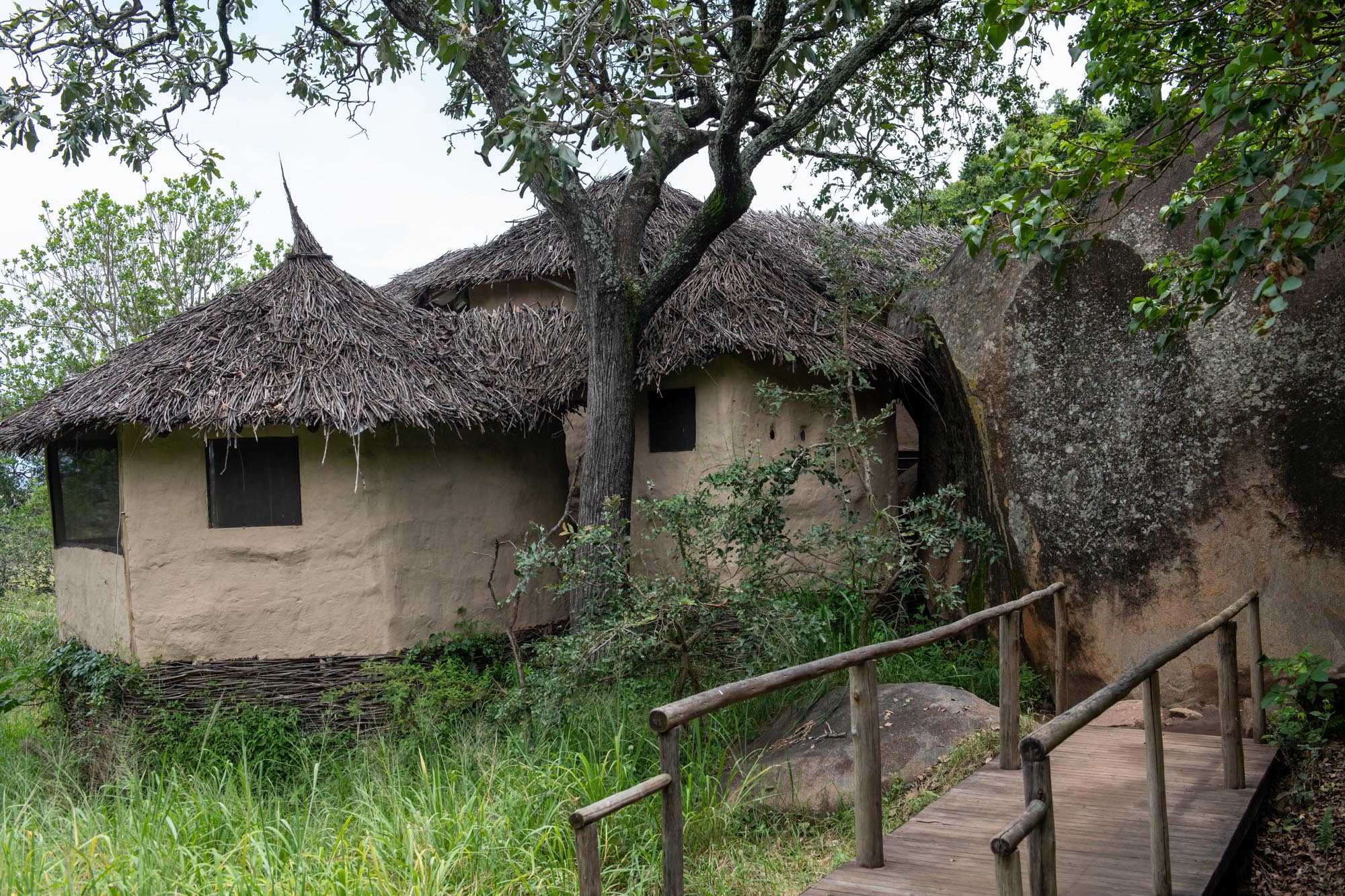 The design of the lodge and rooms incorporates  traditional materials and methods, with the interiors having been hand-made by local artisans.  The end result is esthetically pleasing without being alien to the environment:  open, well ventilated and with lots of natural light.  A comfortable, organic feel.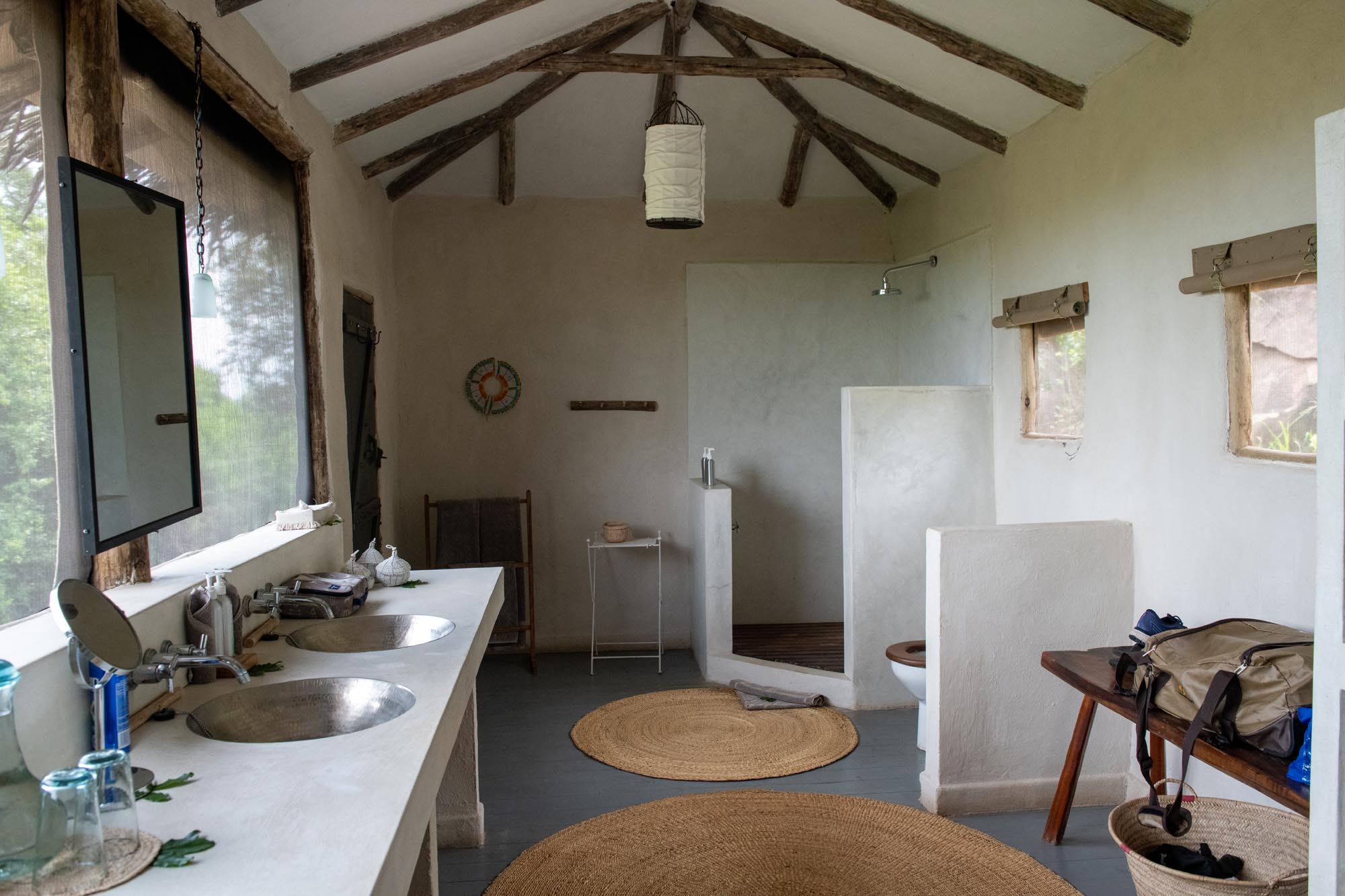 Rooms are of a good size, with gorgeous views over the Mara River floodplain and the Oloololo escarpment in the far distance.  The in-room lighting is adequate.  There's a large bathroom and walk-in closet with ample storage space, a safe, charging points, and a mosquito net.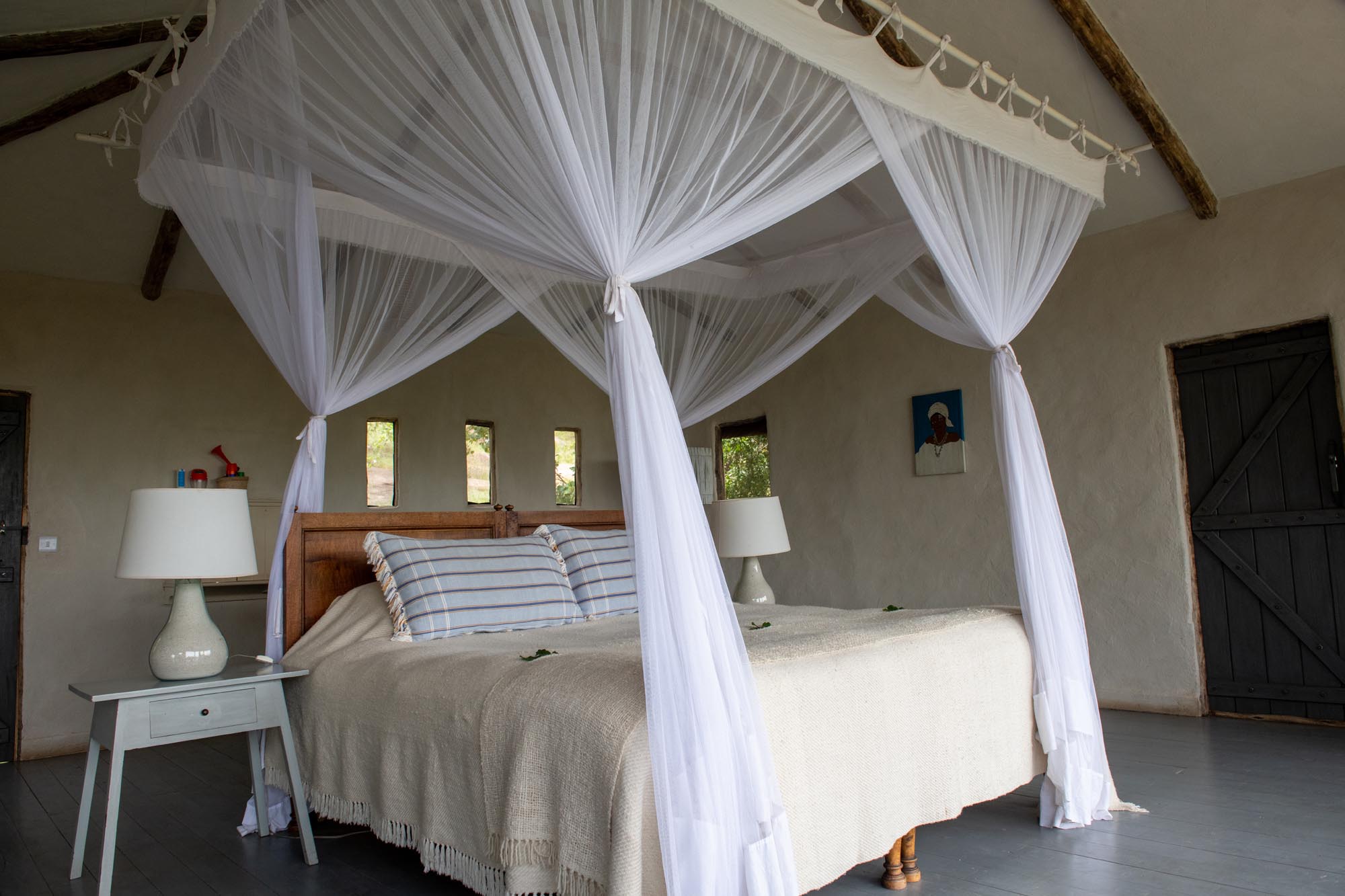 The following day, I took a quick look at the 5-roomed Lamai Private - which can be booked on an exclusive use basis.  There is also a separate family unit - Mkombe's House - which sleeps up to four adults and six children and is likewise available for exclusive use.  It was designed specifically with families in mind.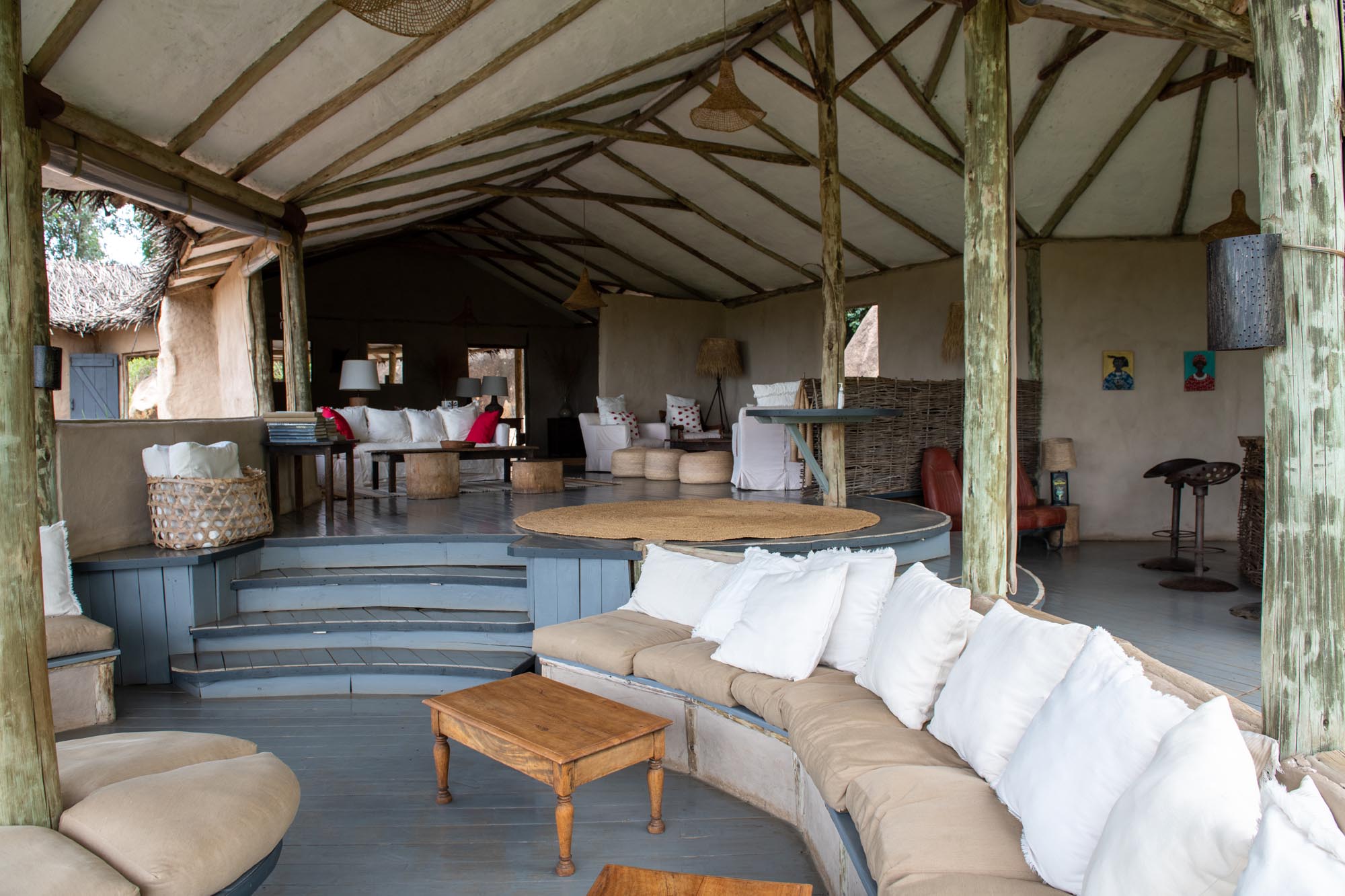 Nomad Tanzania's Lamai Serengeti is a place I can return to time after time, alone or with a crowd.  Its appeal is timeless and its people are what one remembers, long after the images of leopards and lions start fading away.  There was Babu, my host: the most endearing chap you'll ever meet.  An instant friend.  Lawrence, the manager,  was personable and friendly, and provided me with a thorough briefing on the many projects and initiatives currently being supported by the Nomad Trust, ranging from conservation programs to education and healthcare.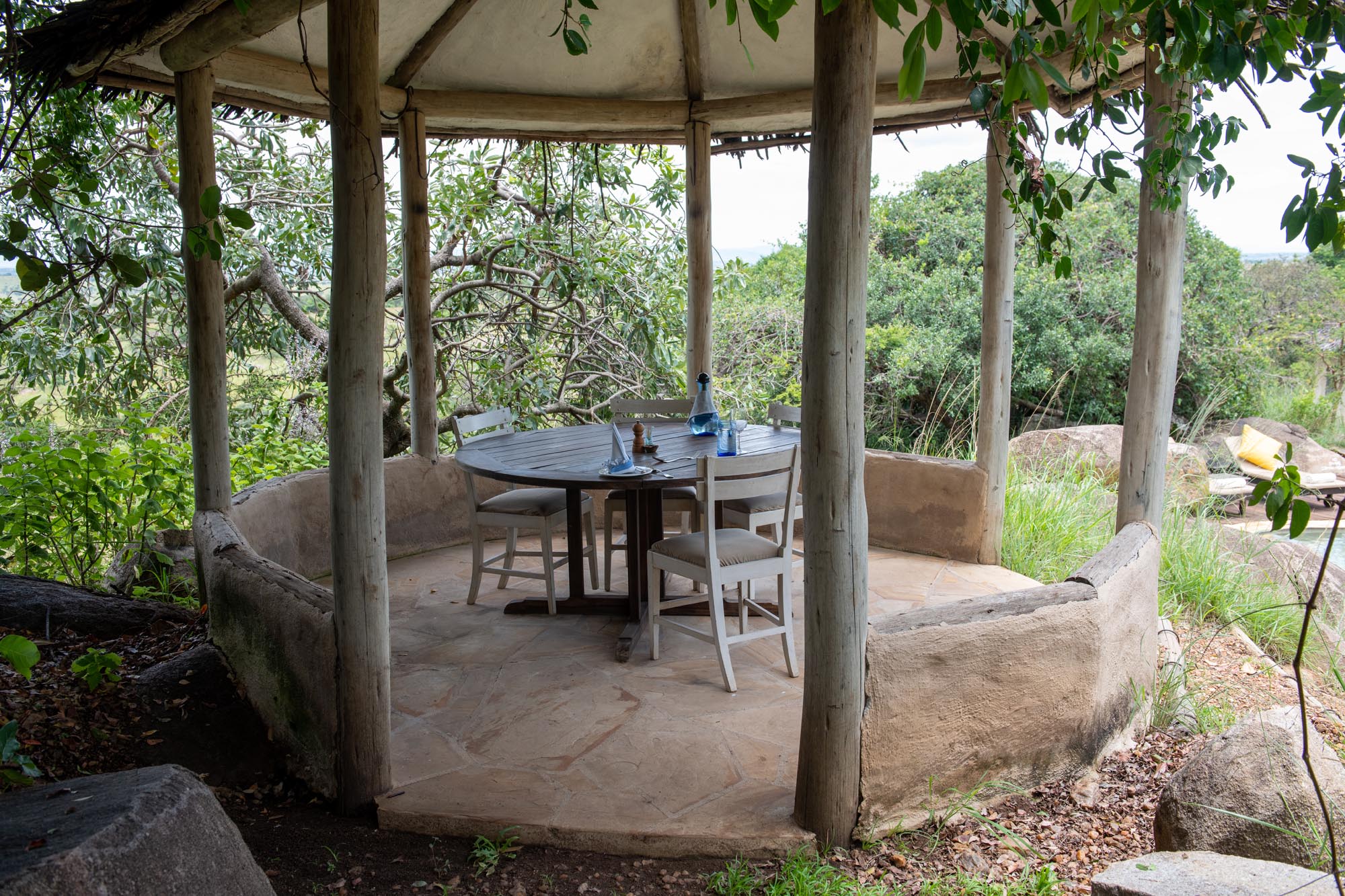 My guide Joel was - as always - the person I spent the most time with and we made the most of it.  His driving abilities were tested to the limit when we entered a rocky area to get a bit closer to the leopard female with the two cubs - but it was all worth it.  Skill, perseverance and patience:  it was a pleasure to work with Joel and he made my short visit to Lamai Serengeti a memorable and productive experience.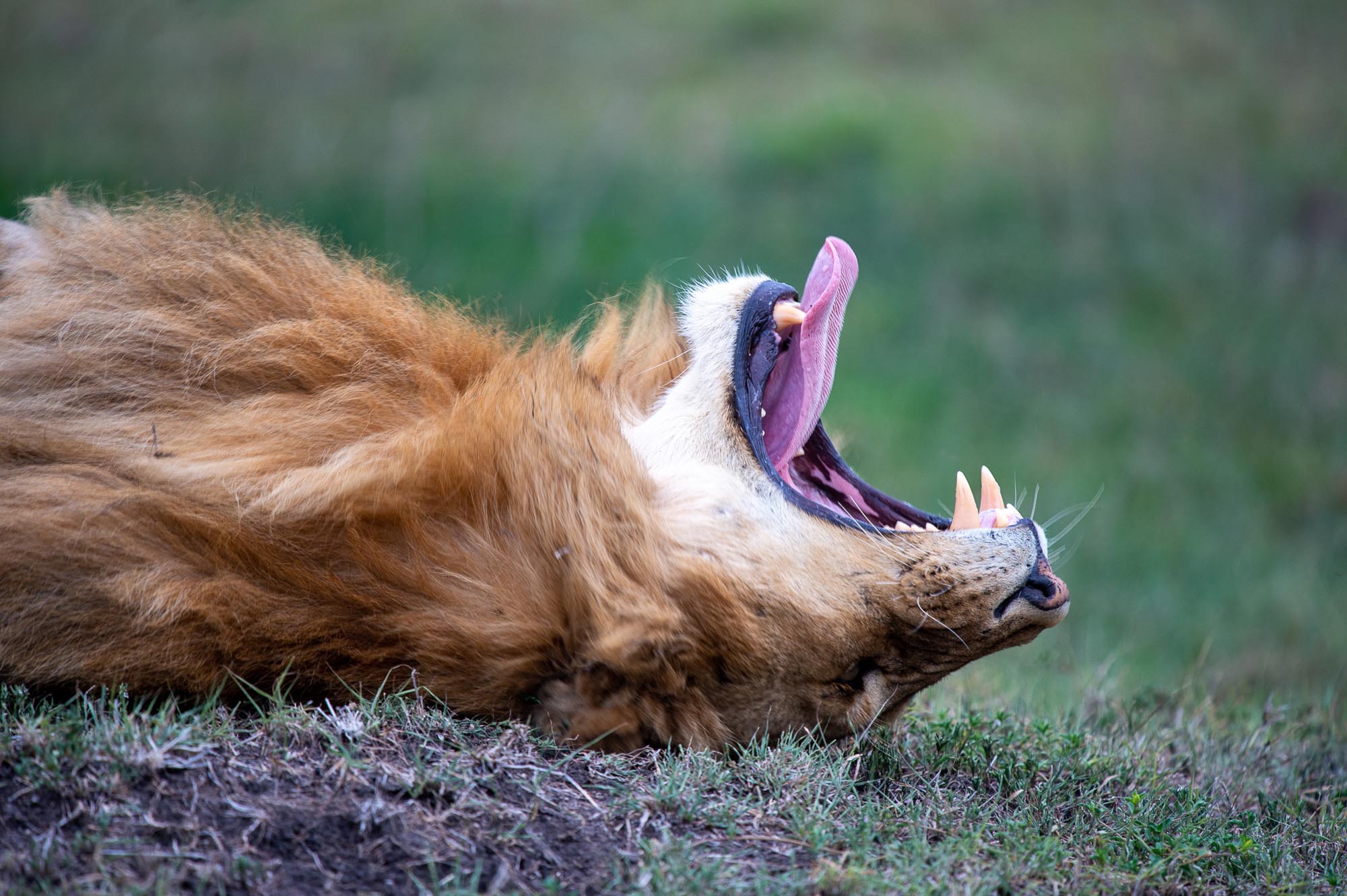 In our blog next week, we take a look at Asilia Africa's Sayari Camp , a jewel of a tented property which is elevated on high ground above the Mara River, in the Lamai area.