$cat_name = 'category'; $categories = get_the_terms($post->ID, $cat_name); foreach ($categories as $category) { if ($category->parent) { echo $category->name; } } ?>
Aug 18, 2000
Madagascar August 2000
Share: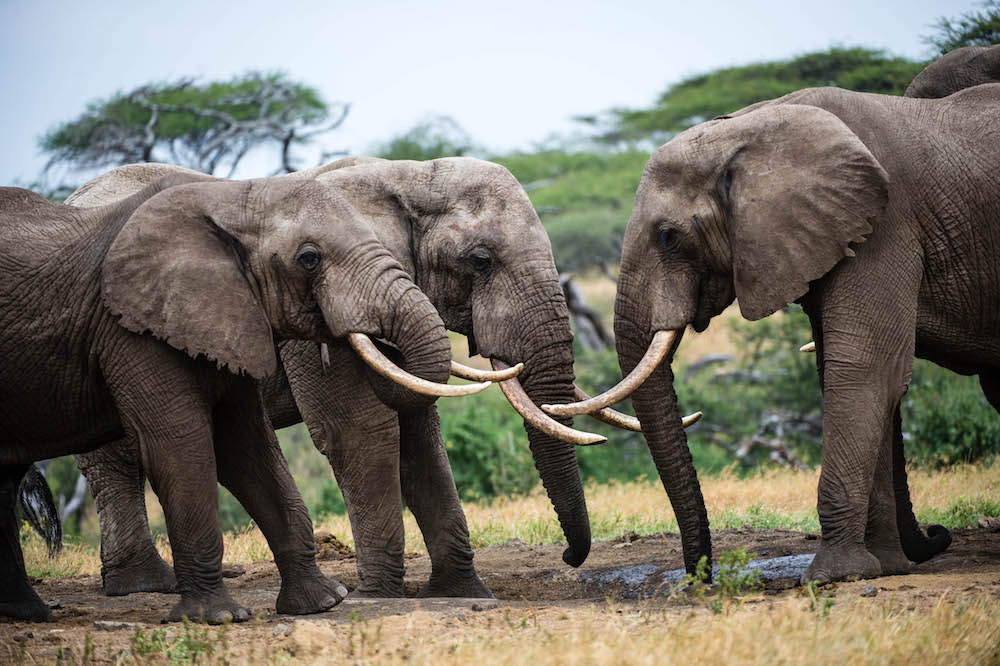 Madagascar August 2000
STRANGE, WONDERFUL, MADDENING MADAGASCAR PART 1
August 2000
After my first short visit to Madagascar in July 2000 I'd have to say I found it to be a truly strange and wonderful yet mildly maddening country, that is definitely not for everybody. Strange? Absolutely. Madagascar is often associated with Africa, having split off the African mainland some 165 million years ago, yet it is very unlike Africa in almost every way. Not even once did I feel like I was in Africa, while in Madagascar. To the contrary, I might as well have been in an Asian country, judging by the facial features of the people and the many rice paddies which are tucked away into the valleys and hillsides like an Impressionist version of a patchwork quilt. Or perhaps it could have been some hidden corner of France, where time had stood still, the roads had not been worked on for 20 years, but everybody drives their Peugeots and Renaults in typical Gallic fashion, using their horns to squeeze through impossibly tight spots and generally paying scant attention to 'no entry' or 'do not overtake' signs, happily at a fairly sedate pace.
Wonderful? Undoubtedly. I am not a great monkey fan, and I generally consider the few African monkey species which I have seen, especially the cheeky Vervet monkeys, to be a bit obnoxious. By contrast, Madagascar's lemurs are stunning. It took me all of 15 seconds to fall in love with the first species of lemur I had a good look at, namely the Ring-tailed Lemur, at Berenty. But more about that later. The same was true of the birds. On my last two visits to Botswana I had to work really hard to come up with a new 'life' bird or two. So what an absolute pleasure it was to be in a country where I was seeing not just new birds all the time, but several entirely new families of birds, most of which are found only in Madagascar! It is not fair to have them at the bottom of my 'wonderful' list, but the Malagasy people – especially the children – were equally fascinating. We just simply did not have enough time to enjoy the many cultural offerings which Madagascar no doubt has in abundance.
Mildly maddening? Most assuredly. On the day of our departure from Ivato Airport in Tana, by way of example, we had checked our luggage and received our boarding passes for the flight back to Johannesburg. Which, by the way, was no mean feat. Having stood in a poor excuse for a line for an extraordinarily long time, we had to produce our passports to various persons at least four or five times, and we were even asked if we had anything to declare upon leaving the country! We're used to getting this question asked on arrival somewhere, but on departure? Go figure. In any event, some 20 minutes after the flight to Johannesburg was supposed to have departed, a blunt announcement was made that the flight would be delayed, because…the airport is now closed. Down came the shutters on the coffee kiosk, a split second before the blinds dropped in front of the duty free shop. In the time it took to utter a four-letter word, every single Air Mad employee had decamped. So there we were, stuck in a dingy departure lounge with about 234 smokers and nowhere to go. For the next 90 minutes, our emotions ranged from slightly bemused to exceedingly annoyed when it became clear that the reason for the abrupt airport closure was the not-soimminent arrival of the president of Madagascar, M. Ratsiraka, on the Air Mad flight from Paris. Our flight could have been long gone by the time 'his' 'plane actually landed, but alas it was not to be. So we were treated to more pomp and circumstance than we had collectively seen in a lifetime, with much playing of shiny instruments, rolling out of long red carpets, serial saluting and handing over of elaborate bouquets of flowers as Madagascar's first couple arrived safely back in lovely Tana.
Those of you who have spent some time in Madagascar will know that 'lovely Tana' is an oxymoron, and used very much tongue-in-cheek here. Perhaps Mr. and Mrs. Ratsiraka really needed lots of flowers and many 'so nice to see you's' from the gathered dignitaries at the airport, to prepare them for their return to 'lovely' Tana. Which is part of the reason why I contend that Madagascar is not for everybody. Maybe we just did not spend enough time in Tana to find its redeeming features, although I am inclined to think that I might have liked it even less had I stayed longer. A bit more about Tana later.
Before I lose every one of my readers with tales of gloom, let me hasten to add that the other two areas of Madagascar which we visited, namely Berenty Private Reserve in the south and the Perinet rainforest in the east, were superb. Admittedly our room at Berenty was not the best one we had ever stayed in, and it could have done with some refurbishment. The walls were bare, the towels were threadbare, there was nowhere to unpack or hang anything, the toilet had a tricky seat and the shower head was suspect. To be fair, we were offered a much nicer bungalow with all of those things and more, but its solar water heating system was not functioning too well. It gets cold at night in July, even in the south, so we opted for the room with a hot shower and no pictures on the wall.
One had only to step outside, however, to come face to face with the many reasons to visit Madagascar, and to shrug off its many imperfections. Early on our first morning at Berenty, we made our way to the open-sided breakfast 'bar' area, a little ways down the sandy track which runs between the older research bungalows and the newer tourist bungalows. The mediocre coffee, stale French bread without butter, a bit of jam, good local honey and so-so pound cake stretched the definition even of 'Continental' breakfast. But no matter. The morning lemur show more than compensated for the food. I had hardly taken my seat, when I spotted a small group of Ring-tailed Lemurs ambling over and gracefully leaping onto some empty chairs, so close that I couldn't get their distinctive tails into a photograph. For a minute or so several lemurs looked straight at me, their intent little faces and piercing red eyes practically imploring me to share my rations. In earlier years, lemurs at Berenty had been fed, and I guess some of them still fondly recall their free-loading days. They were never pushy though. Unlike monkeys or baboons, which can act like real rogues when they become habituated, the lemurs politely kept their distance.
I had many other opportunities to observe various species of lemurs over the next few days. Following a group of Ring-tailed Lemurs at Berenty early one evening, I sometimes almost felt as if I were part of the troop, as they completely ignored my presence and carried on feeding, picking and chewing away at choice bits of flowers on the edge of the forest, sometimes just a couple of feet from me, slowly making their way on the ground from one spot to the next, the little ones giving me a wary look every now and then. Nice as the Ringtails were, my favorites at Berenty were definitely the Verreaux's Sifaka, arguably the most handsome of all the lemurs. I will never forget their apparently effortless, yet prodigiously acrobatic leaps from branch to branch. As powerful and athletic as they appeared when making these leaps, they were graceful and almost dainty when crossing an open space in weird sideways ballet-like dance steps.
Berenty is Madagascar's best known reserve, because its large populations of sub-desert lemurs (Ring-tailed, Verreaux' sifaka and brown lemur) have been the focus of many television documentaries and books. The brown lemurs are very common at Berenty, and their unmistakable pig-like grunting contact calls can be heard just about everywhere. I was very impressed with the gallery forest and the beautiful trees of Berenty, as well as with the great views over the Mandrare River. The wide roads and well-maintained trails made getting around easy and effortless. Late one morning Olivier took us to the noisy colony of 'flying foxes', some 400 to 500 large fruit bats roosting in a tall Tamarind tree. Seemingly constantly embroiled in territorial disputes, they are never quiet during the day, one or two taking to the air every few minutes, showing their huge 4-foot wingspan.
The birding at Berenty was slow, but almost everything was new to me. Amongst the species seen on our first day there were Common Jery, Madagascar Paradise Flycatcher, Madagascar Coucal, Crested Drongo, Souimanga Sunbird, Crested Coua, Giant Coua, Hookbilled Vanga, Madagascar Kestrel, Frances' Sparrowhawk, Madagascar Bulbul, Greyheaded Lovebird, Madagascar Bee-eater, Magpie Robin and Madagascar Turtle Dove. In Madagascar, the local guides are going to point out various species of birds to you, so go prepared to take an interest in the island's fascinating birdlife, even if you're not much of a birding type. Although the island does not have anything like the rich birdlife of most African countries, the diversity is stunning. As pointed out elsewhere, had Charles Darwin gone to Madagascar instead of the Galapagos, the peculiar bill shapes of the 14 species of vangas might have underpinned his theory of evolution, rather than those famous finches. Be sure to take a copy of Sinclair and Langrand's excellent Birds of the Indian Ocean Islands (Struik 1998), which contains descriptions and superb illustrations of more than 300 regularly encountered birds of the area, which includes Madagascar, the Seychelles, the Comoros, Mauritius, Reunion and Rodrigues.
Berenty is also a good place to observe the southern region's peculiar flora, notably the Euphorbia- Didieraceae bush. This includes baobabs and various bloated Pachypodium species and the baobab-like Moringas. Walking in the so-called spiny forest, we marveled at the almost surrealistic shapes of the various cactus-like plants. We might as well have been in the Sonoran desert region of Arizona, except there were no Cactus Wrens to be seen anywhere… There were Grey Mouse Lemurs though, and we enjoyed several sightings of the diminutive White-fronted Sportive Lemur. There were not many birds in the spiny forest, but we did spot a couple of African hoopoes, and a white-headed Vanga.
The main dining room and lounge complex at Berenty was very pleasant and the meals which we enjoyed there (lunch & dinner) were more than adequate. A typical dinner consisted of very tasty sauteed shrimp for a starter, a hearty beef stew with potatoes, carrots and green peppers served over rice, and fresh papaya for dessert. The coffee was excellent. On another occasion we had sliced roast pork with gravy, accompanied by peas and cabbage. Dessert was a delicious fruit salad of papaya, banana, pineapple and granadilla ('passion fruit') juice. Here, as everywhere else we went in Madagascar, the nice crusty French bread was excellent and plentiful.
Earlier, on our way to Berenty, we had flown into Fort Dauphin, where we arrived without being met at the building which passes for an airport. Apparently someone at the Dauphin Hotel (we couldn't quite figure out who was the 'responsible') did not put our name on the 'tableau'. I figured this was not a big deal, easy to fix with a phone call. Ne Pas d'telephone', I was told upon inquiry. Not broken, just not there… It is on an occasion like this when traveling in Madagascar becomes really interesting. Having repeatedly and unceremoniously rebuffed the offers of several taxi drivers up to that point, I had to eat crow and quickly summon the last remaining one. Despite my earlier rejection, he was very friendly, told us that we needed to go to the Hotel Dauphin and promptly drove us there, where our guide Olivier caught up with us. How the taxi driver managed to fit all our luggage (two huge duffel bags) plus the two of us plus two other persons and himself into the very small taxi I will never know.
Like many other things in Madagascar, the Hotel Dauphin has seen better days. Something as basic as a coat of paint would make a huge difference in the lobby, where the stains on the wall look almost as old as the hotel itself. We couldn't believe the condition of the road from Fort Dauphin to Berenty. Considering that a substantial percentage of all visitors to Madagascar visit this famous reserve, one would assume that the central government (or the local authorities) would keep this road in as good a condition as possible. One would be wrong to make such an assumption. Over the years, some of the potholes have evolved into craters that have engulfed the entire width of the asphalt road, so that vehicles are forced onto the shoulder. A couple of the bridges along the route are not exactly in ship-shape condition either. Even so, it is not an uninteresting drive, with most guides stopping at various point of interest, such as Madagascar's famous pitcher plants and
at a stand of the unique three-cornered palms. At another 'obligatory' stop at an Antanosy tomb,
we encountered a large group of small children. Having taken a photograph of them with a digital
camera, I gathered them around, switched the camera to its playback mode and motioned them to
come closer. Thirty little faces pushed to within 12 inches of the camera, and the collective squeal
of delight as they recognized their images was worth driving all the way there.
STRANGE, WONDERFUL, MADDENING MADAGASCAR
PART 2
There are many destinations where it is not too difficult to hide the fact that one is from out of town. Unless you wear a particularly garish Hawaiian shirt, for example, or point the latest digital Sony videocamera at everything in sight, it might be possible for most of us to blend into the populace of many European cities, or even some African cities such as Johannesburg or Cape Town. No such luck in Madagascar. Even in the airport at Tana, where Kathleen and I were having a cup of very good coffee one afternoon, I had the distinct feeling of having 'tourist' written all over my forehead. A magazine seller was hawking French magazines to several other people at tables near ours. "Paris Match, monsieur? Le Monde?' As he turned towards us, without missing a beat, I noticed that he had replaced the fairly dated French magazines with much older American ones… "Time Magazine, Newsweek?… Be prepared to firmly, yet politely decline the repeated entreaties of any number of hawkers and assorted chancers to browbeat you into parting with a small amount of your money. It takes a while to get used to the currency – 25,000.00 Malagasy Francs initially seems like an awful lot, until you realize that it is less than US$4.00. Changing only a couple hundred US dollars or so, saddles you with a pile of FMG25,000.00 bills that look positively extravagant, especially in a country where the heavily used bills are obviously the smallest denominations, some of which are incredibly grubby. Some of the FMG1000.00 and FMG500.00 bills which we were given in change looked and felt as if they had been around since the time when paper money was first invented.
In Fort Dauphin, we had a 'Lonely Planet' experience. Excellent as the Lonely Planet guidebooks are – and the one on Madagascar certainly is extremely detailed and should be on the 'must read' list of any would-be visitor – they date quickly. Having read a glowing report about the Panorama Restaurant ('our favorite restaurant in town, probably the best south of Antsirabe') and having sever al hours to kill in Fort Dauphin, we decided to walk the half mile or so from the Hotel Dauphin to the Panorama Restaurant. What could have been a nice stroll was marred by the unwelcome attention of a local vagrant, who did not understand the meaning of 'non'. By the time we stepped into the Panorama Restaurant, we were very relieved to be able to leave him behind. Until we started looking around us. It immediately became painfully obvious that we were the only two patrons in the place. It might have been superb three years ago, but by late July 2000 it was a real dive, with a 'gone to seed', dilapidated feel. Faced with running the gauntlet of vagrants and beggars, we stayed put. The waitress clearly knew what had brought us to the place, as she was quick to point out that the Lonely Planet-recommended 'tasty tuna steak' was not available. 'Pas d'atun'. We ordered langoustine and freshwater bream instead. I could have sworn the Panorama sent out for the food, it took that long to prepare… When it finally came, my 'poisson de l'eau douce' was passably okay, Kathleen's langoustines overcooked but palatable. Best food south of Antsirabe? No way. I wonder if some of the other Fort-Dauphin villagers jokingly refer to Panorama patrons as 'lonely planets', meaning 'tourists who foolishly believe everything they read in a book'.
From Fort Dauphin, an uneventful flight took us back to Tana, where we were met by our new guide Lalaina, a most capable and extremely pleasant young man. We had to run by his office to pick up some sleeping bags, so we were treated to our second drive from Ivato Airport into 'lovely Tana'. What an experience. Few things can prepare one adequately for the dusty, spare look of poverty which typifies much of Tana. Parts of the road from the airport reminded me of Oljoro Road in Arusha, the only other place I had been to that exhibited the same kind of mind-boggling amalgam of pedestrians, young and old, dodging all forms of transportation ranging from pushcarts to bicycles to Range Rovers to the ubiquitous taxis and mini-buses, with dogs, zebu cattle and donkeys thrown into the mix just to make it exciting. If anything, the array of streetside shops and stands in Tana was even more amazing than in Arusha. There were primitive butcheries, with chunks of raw meat spread out on a counter or strung up on hooks, dozens of colorful fruit and vegetable stalls, almost as many rice, grain and dried bean merchants, auto parts, bikes and pieces of bikes, and junk stands defying any description. On every block, someone was cooking kabobs on a charcoal-fired brazier, or deep-frying some local version of donuts, which I was tempted to try once or twice. Maybe next time.
From Tana we headed east to Perinet, on a good but rather narrow, winding road, designed and built by the Chinese. I have never been fond of night driving, and this trip reminded me why. I was not thrilled to hear that it was the main route for many heavy trucks coming into Tana from Tamatave, the main east coast port city. In fact, we encountered a long row of these trucks, many of which were petroleum tankers, on the outskirts of Tana, waiting to enter the city from midnight onwards. Except for inexplicably using the left-hand lane around corners (in Madagascar people drive on the right), our driver Theodore was very proficient and got us to Perinet in good time.
Our accommodation for the night was a bungalow at Hotel Feon 'nyala ('call of the forest'), a pleasant enough place consisting of about 24 bungalows, all with great views over the natural forest – and hot showers. We had not had anything to eat since lunch at the 'famous' Panorama, so we were famished. It turns out that we had selected a good place to be hungry, enjoying one of the best meals of the trip. I had the excellent chicken curry and Kathleen chose chicken with fresh ginger, both served with mounds of rice as is customary in Madagascar. Fresh crepes with local preserves and some very good coffee with sweetened condensed milk completed a memorable dinner. The sleeping bags which had necessitated the detour into Tana earlier than evening, were put to good use as the A-frame room was quite chilly on this late July night at some 900 meters above sea level.
At 7a.m. the next morning we departed for Perinet Reserve with Lalaina and our local forest guide, who turned out to be excellent. He was very knowledgeable about the lemurs, the plantlife and the birds. He led the way along the trails, turning this way and that, deeper and deeper into the rather damp rainforest. We had read enough about leeches to nervously check our extremities every now and then, but other than that all we had to do was play 'follow the leader'. Initially, the forest was rather quiet, but as time passed we started finding the occasional bird party, and after perhaps 20 minutes or so, our first lemurs. These were brown lemurs, high up in a tree, not what we were looking for. Shortly afterwards, we found our quarry: a family of very relaxed black and white Indris, foraging and moving around in the lower reaches of the trees. Peering at them through our binoculars, we could see why they are described as looking like cuddly teddy bears. The experience was unfortunately marred by a group of extremely noisy and talkative spectators. Muttering a few choice expletives, we moved into a different area of the forest, continuing our 'lemur safari'. Our next find was a grey bamboo lemur, which looked more like a weasel or a squirrel, clambering about quite high up in the trees. Later on, we heard the haunting contact call of the Indris and we had another excellent sighting of a female Indri with its 2-month old baby. Isolating them in the telescope, we watched the baby, which was all black with large green eyes, move around on its mother's belly.
The birding at Perinet was fantastic. We were treated to great views of Hookbilled Vanga in the 'scope, found the superb Blue Vanga, more Souimanga sunbird, Madagascar Cuckooshrike, Green Sunbird, Madagascar Paradise Flycatcher, Madagascar Malachite Kingfisher, Ward's Flycatcher, Madagascar Little Grebe and several other waterbirds. The bird of the day and of the forest was definitely the unique Nuthatch Vanga, climbing up a tree-trunk in nuthatch-like fashion. Unlike true nuthatches, these birds do not climb downwards.
For lunch, we drove to the nearby Vakona Lodge, which impressed us a well run establishment in a great location, with well-equipped chalets, a very inviting pool, and a nice restaurant. I tried zebu steak here for the first time and found it to be quite tasty. Vakona Lodge offers a wide selection of chalets including twins, doubles, and family rooms. Activities include horseback riding and hiking, in addition to excursions to Perinet and Mantadia forests. The Vakona Lodge looks like the kind of place where our clients would be very happy to stay and we will definitely try it ourselves on our next visit to Madagascar.
Our last night in Madagascar was spent in Tana at the Hotel Pallisandre, which we rate quite highly – very friendly staff and nice rooms. My only problem was the French computer keyboard (I checked some e-mail from there). Mon dieu! How the French could possibly make the period (full-stop) an 'upper case shift' character, or put a 'q' where we have an 'a' is beyond me! Meals at the Pallisandre were first class. On one occasion we had a type of fish which I had never encountered before – Capitaine. A week or so later, in Kenya, I found out that Nile Perch was being harvested in great quantities from Lake Victoria and sold as 'Capitaine' in Europe, making its way to Madagascar from there, I would think. In any event, it tasted great. We highly recommend the restaurant's Creme Brulee.
Will I be going back to Madagascar? Without a doubt. I simply have to explore more of this utterly fascinating island and its wonderful people and wildlife. The next time, I will spend a few days more so that I can start to relax and enjoy a country that just cannot be rushed, and I will be sure to include one of the beach areas such as Ifaty or Morondava. What would I say to people thinking about visiting Madagascar? Do it soon, before the charcoalers burn down the entire place and before the prices reach the level of African safari destinations. But before you pack your bags, call the Alliance Francaise and sign up for some French classes, or order a Berlitz course. Having a bit of French – beyond just oui and merci – will make your time in Madagascar immeasurably more enjoyable. Had I not been able to understand the language, I might have missed some real jewels, such as the comment by the Malagasy taxi driver who drove us from the airport to Tana on our arrival. Summing up the Madagascar experience very succinctly, he said, 'My country is rich, but the people are poor'.