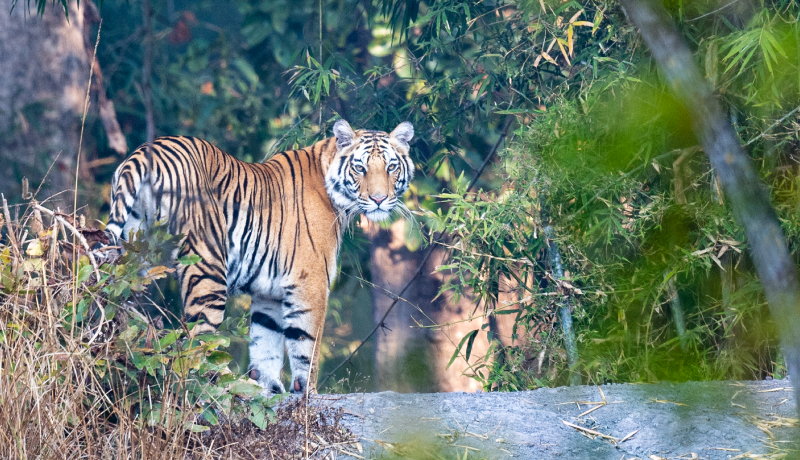 EXCLUSIVELY WILDLIFE
Visit four premier national parks in India.
Keen on immersing yourself in the wildlife of India? This is the trip for you. Three nights each in four different national parks, namely Bandhavgarh, Kanha, Pench and Satpura. Come face to face with arguably the greatest of the big cats – the Bengal Tiger – and a long list of other notable mammals such as leopards, wolves, sloth bears, hyenas, wild dogs, jackals, wild boar, gaur (bison), nilgai, black buck, cheetal (spotted deer), sambar, barking deer and barasingha.
Bandhavgarh
Bandhavgarh has always been an excellent tiger habitat and is known for the highest density of tigers in the world.
Kanha
Kanha is renowned for its enchanting landscapes and diverse wildlife, sheltering a significant population of rare species such as tiger, leopard, sloth bear, barasingha and wild dogs.
Pench Tiger Reserve
Pench Tiger Reserve stands out for its rich biodiversity and picturesque landscapes, and it boasts the highest density of herbivores of any Indian park.
Satpura National Park
Satpura National Park is distinctive for its rugged terrain, and offers visitors the chance to explore the wilderness on walking safaris, while canoeing, and on night safaris.