$cat_name = 'category'; $categories = get_the_terms($post->ID, $cat_name); foreach ($categories as $category) { if ($category->parent) { echo $category->name; } } ?>
Oct 12, 2023
Great Indian Tiger Safari - March/April 2025
Share:
With one departure sold out, we now have a second 'Great Indian Tiger Safari' in place for late March/early April 2025. You can find the full trip itinerary here, with Encounters Asia as the destination management company.
The second of the two back-to-back departures will start in Delhi on March 29, 2025 and will end back there on April 10. A full 10 days will be split between three tiger reserves, namely Bandhavgarh (4 nights), Kanha (4 nights) and Pench (2 nights). There will be multiple morning and afternoon outings for our expert local guides to find the tigers' pug marks, look for fresh scat and most revealingly, pick up on alarm calls made by sambar deer and other tiger prey species.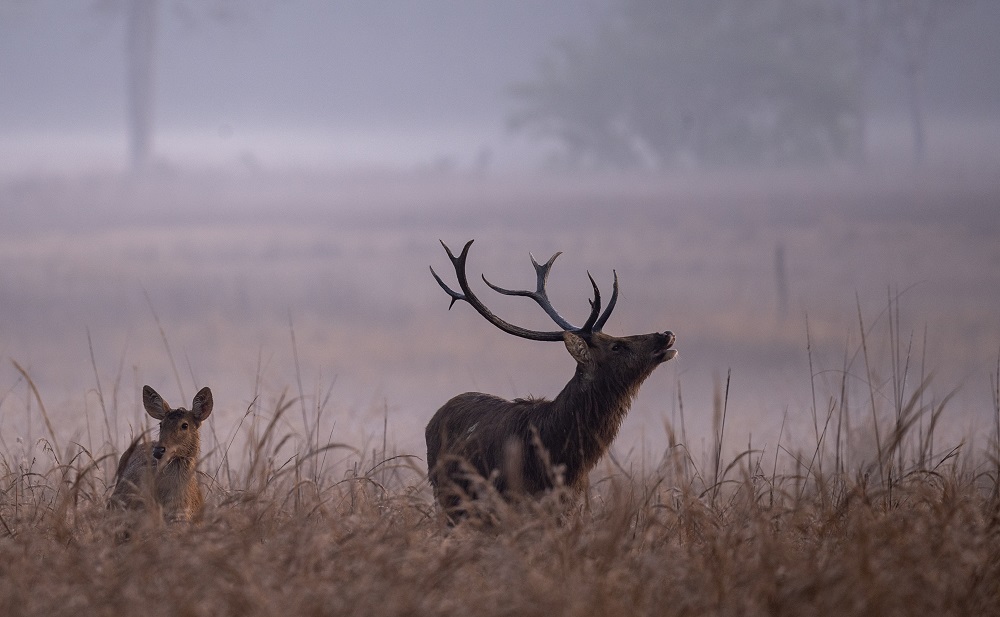 On one day we will have a special 'full day' permit to spend the entire day inside a core area in a tiger reserve, arriving earlier and departing later than everyone else. In addition to the tigers, we will keep our eyes peeled for the many other fascinating mammal species present in these three magnificent reserves such as sloth bears, wild dogs and leopards.
The bird-watching in the Indian forests is epic and a keen birder can probably increase his or her life list with a good 80 to 100 new species over the course of the trip. Among the striking birds we will be looking out for are the Malabar pied hornbill, brown fish owl, coppersmith barbet, scarlet minivet, Indian roller, Indian paradise flycatcher, golden oriole, racket tailed drongo, ruddy shelduck and green bee eater.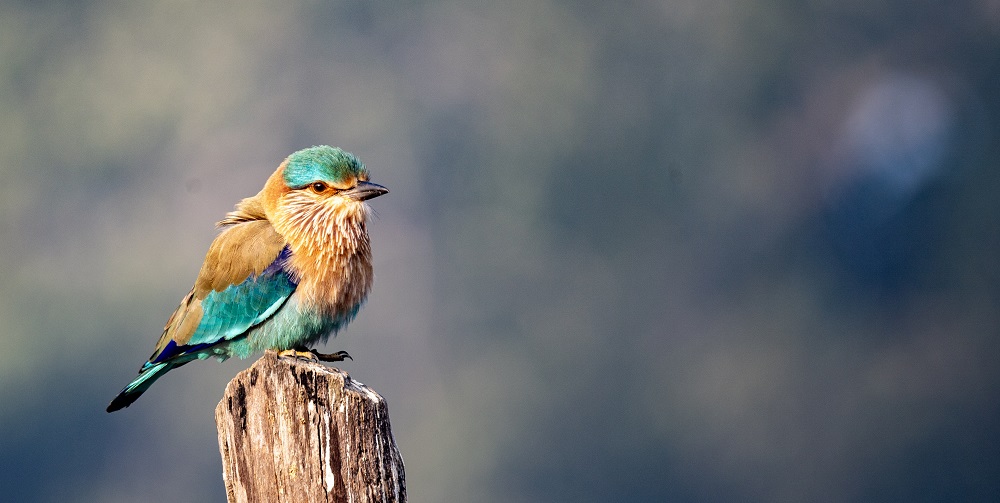 It won't be all tigers and wildlife, all the time. We will be spending a couple of days in Delhi before the safari for some Northern Indian food, culture and history, and there will be an optional pre-safari outing to experience the majesty of the Taj Mahal in Agra. 
Want to add one more extraordinary wildlife experience? Join up for the optional 2-night extension to Kaziranga National Park, home to more than 90% of India's rare greater one-horned rhinos.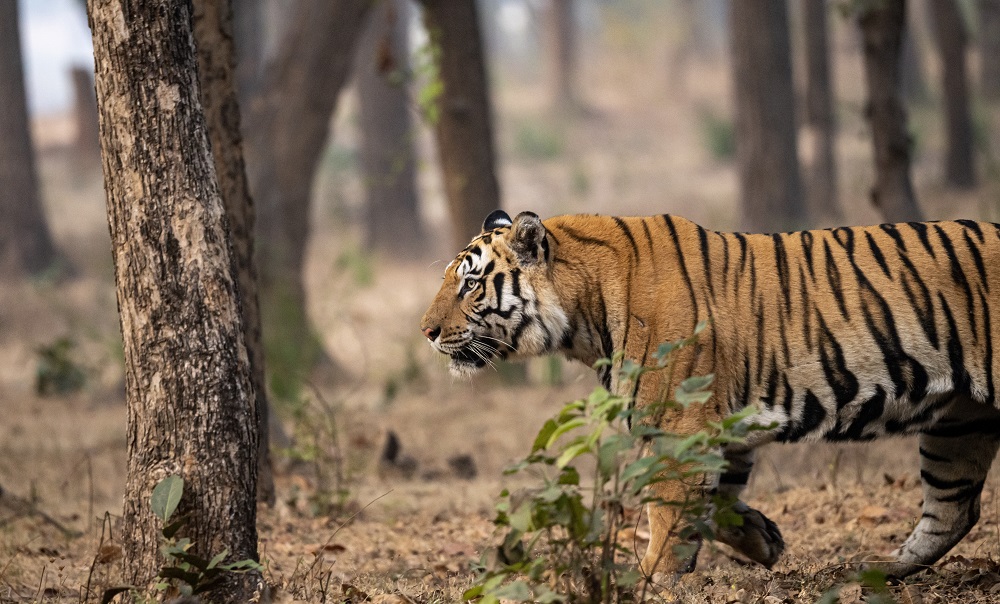 Here's why late March/early April is a particularly good time to be in India in search of tigers:
*By late March, which is towards the end of the dry season, the vegetation is less dense and water is scarce, forcing the animals to congregate around remaining water sources. This makes it easier to spot tigers as they come to drink water.
*March is also at the end of the peak tourist season in India, with fewer tourists in the national parks. Hopefully fewer disturbances and distractions should improve our chances of spotting tigers – and other wildlife.
*By March, tigers start to become more active in preparation for the breeding season which typically starts in April. During this period, the males become more territorial and vocal, making it easier to track them down.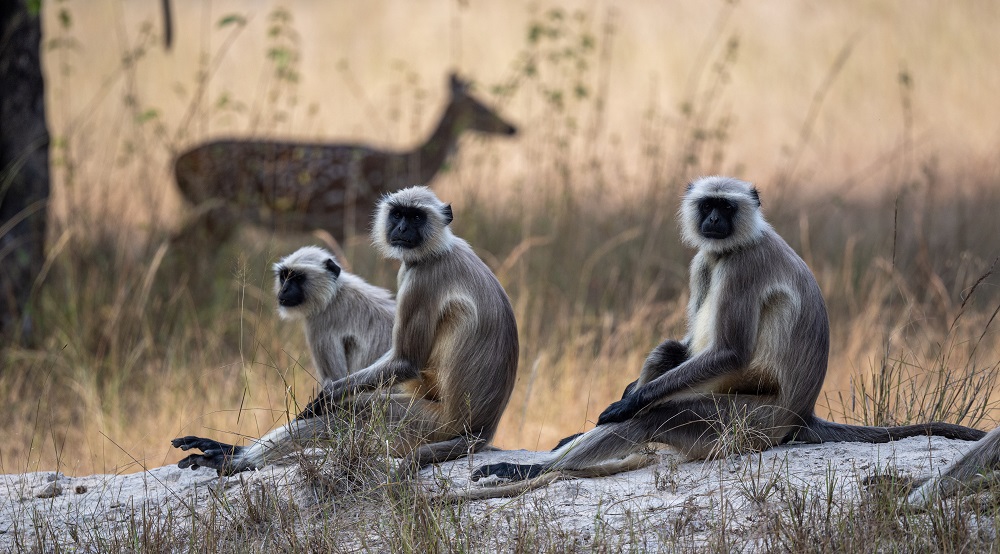 I will be personally accompanying the group, together with a tour leader/escort from Encounters Asia. The weather on this specific departure – with the visits to the tiger reserves taking place in early April – will be hot during the day, with maximum temperatures reaching the high 90's and cooling off to around 75F at night. While it gets very hot, the relative humidity is low, ranging between 20% to 25%. April and May are considered two of the best months for tiger viewing as there is very little water around and the tigers concentrate around remaining sources of water; they will even get into the water to cool off.  
It is a very small group trip, with a maximum of 6 guests. Guests will be seated in two rows with 2 persons each in the open 4-wheel drive vehicles used for the tiger safaris. So no middle seating. The entire trip will be photo-centered so we will be looking for many different subjects to shoot, both on safari and elsewhere.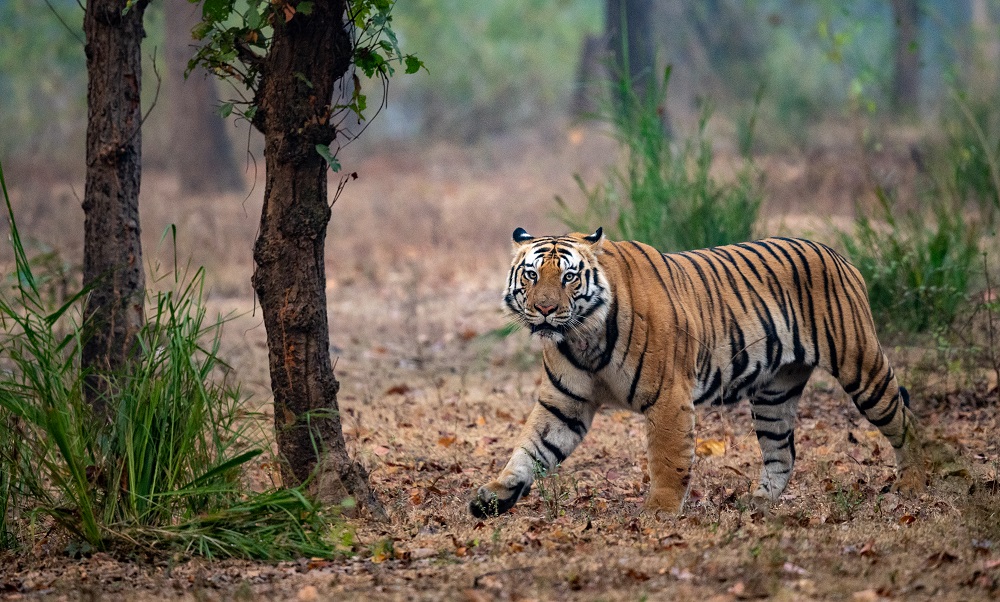 Seeing a tiger in the wild
On our second day in Bandhavgarh in January this year, I saw my first tiger, together with Lyndon. It was a large male – and he was walking away from the road we were on. Initially my reaction was one of disappointment. 'Oh no', I thought, 'it's walking away…' I need not have worried. Fortune smiled on us that day and the tiger re-emerged from the edge of the forest a few minutes later, allowing us several opportunities to observe and photograph it.  
I could never have imagined what an impact my first tiger sighting would have on me. A Bengal tiger is just so awesome and jaw-droppingly gorgeous an animal. I wanted time to stand still so that I could fully appreciate the beauty and majesty of it. Massive in every way, it stalked seemingly purposefully in one direction and then another, showing off its gleaming burnt orange coat slashed with white and black stripes which, of course, is what makes a tiger a tiger.
For several minutes we were simply mesmerized by this most awesome of big cats as it crossed the road and headed back into the forest. Supremely confident and a true master of its domain.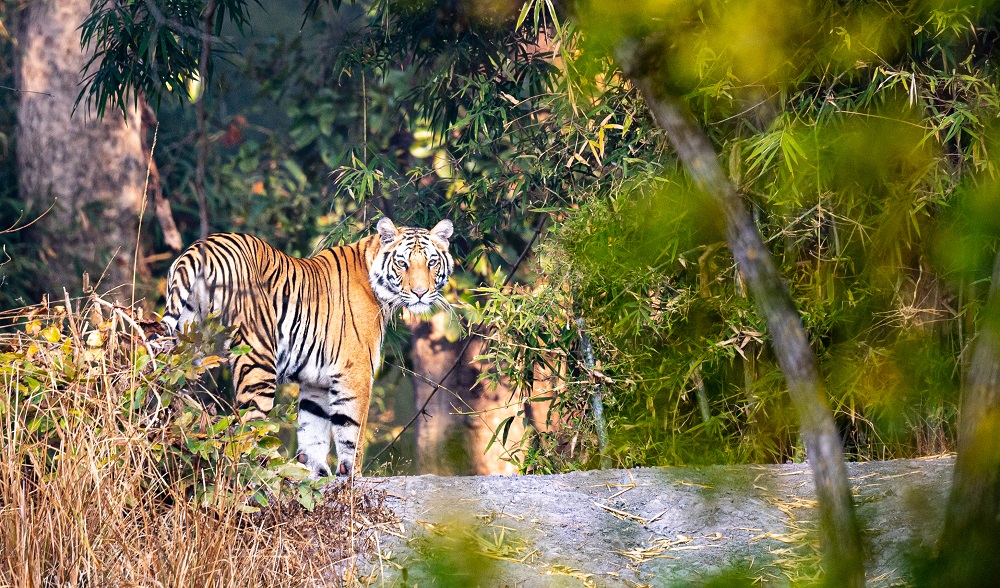 The last time I experienced a similar raft of emotions was upon seeing my first ever great white shark on a cage diving outing in the Indian Ocean at Gansbaai in South Africa. A mix of awe, a bit of disbelief and utter amazement.  
We were fortunate to experience two additional tiger sightings last January; a second one in Bandhavgarh when our eagle-eyed guiding crew spotted a female tiger on an embankment, and yet another male at Kanha, crossing the road right in front of us.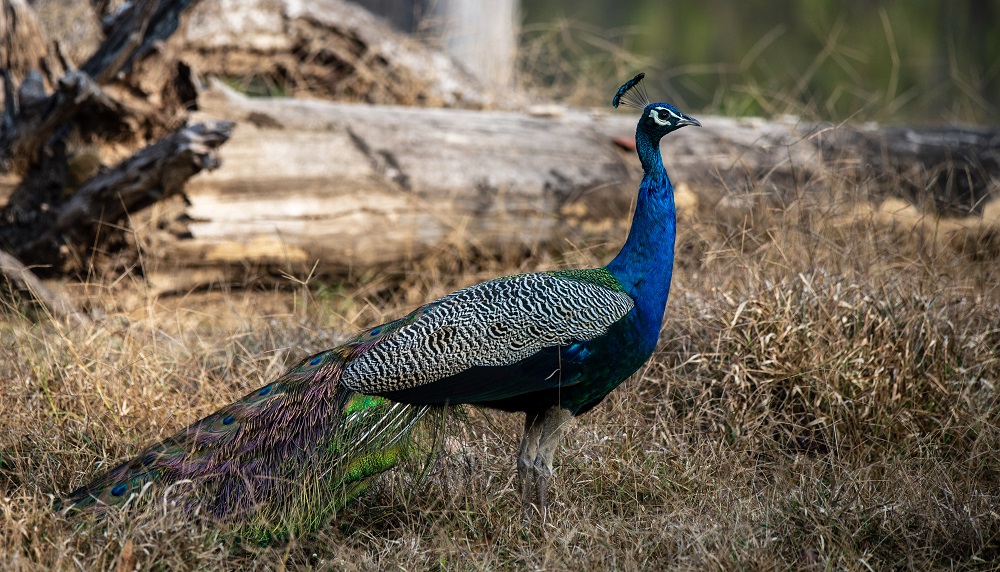 One really extraordinary tiger sighting truly made the trip and I can hardly wait to return to India and to the jungles of Madya Pradesh for more exciting tiger encounters. And for whatever else might come our way in the way of mammals, birds and the wonderful people of India.  
Call our office in Houston at 1-800 513-5222 or email me directly at bert@fisheaglesafaris.com to secure your spot on this trip.  
YOU MIGHT ALSO BE INTERESTED IN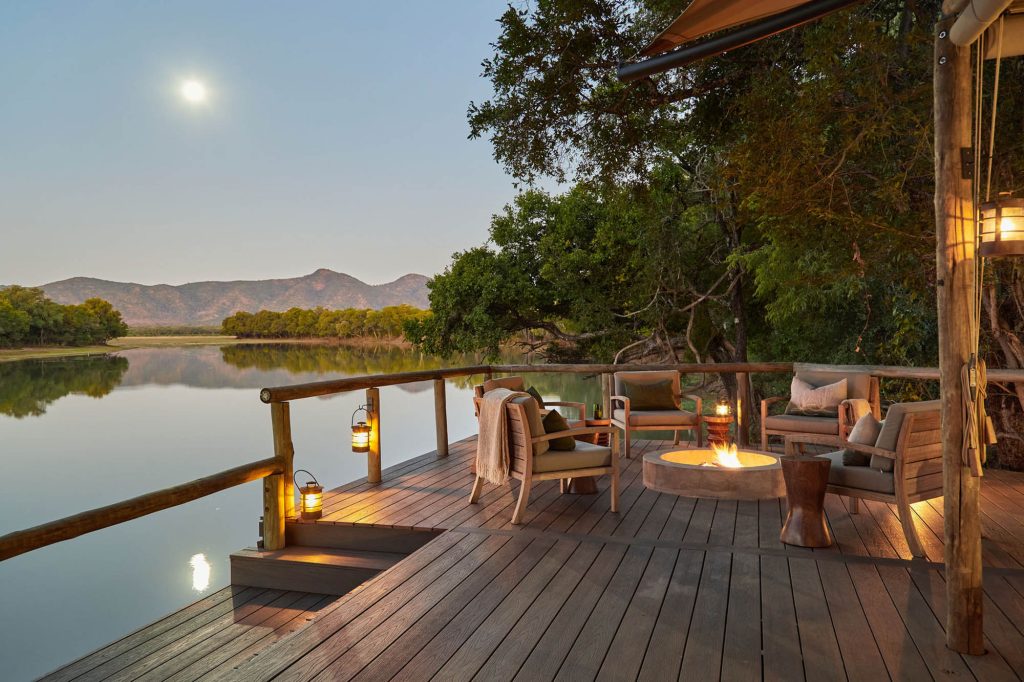 10th Sep 2021
Chindeni and the Bushcamp Company, Zambia
By late July we found ourselves at Chindeni, a small Bushcamp Company property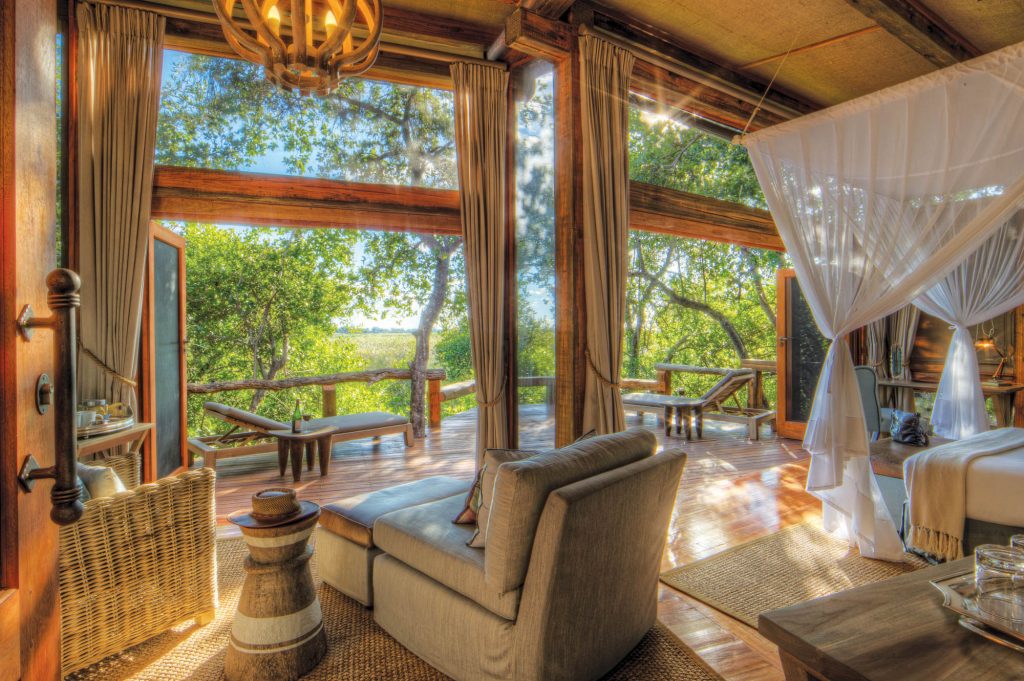 3rd Oct 2022
Camp Okavango, Botswana
Camp Okavango is in the heart of the permanent part of the Delta. In this idyllic setting there are no vehicles, and it is just a short walk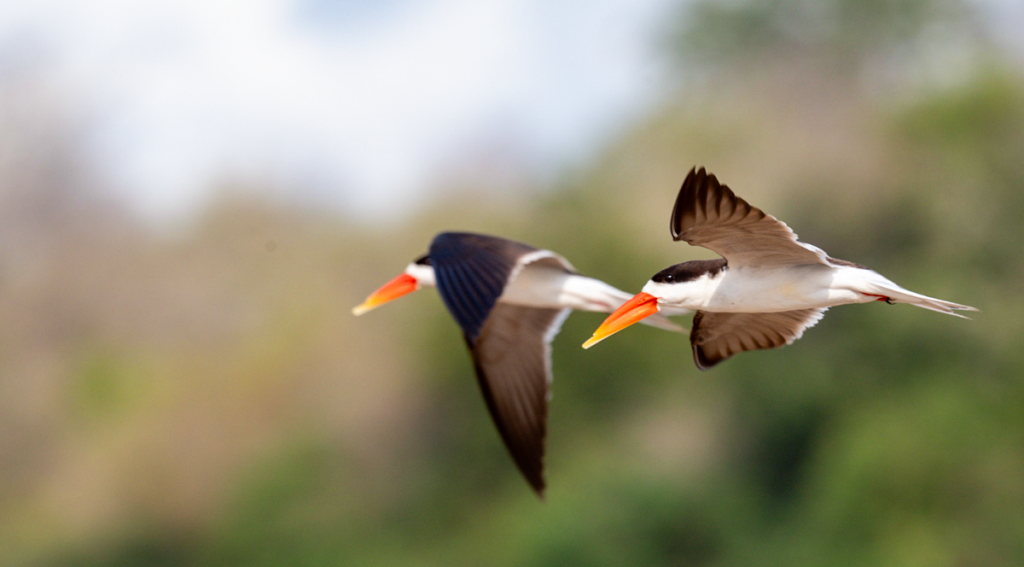 14th Oct 2023
From My Safari Notebook: Wildlife Photography
Birds in flight and wildlife photographers have an uneasy relationship. Things go wrong as often as they go right. Getting focus-lock on a moving subject
SUBSCRIBE TO OUR NEWSLETTER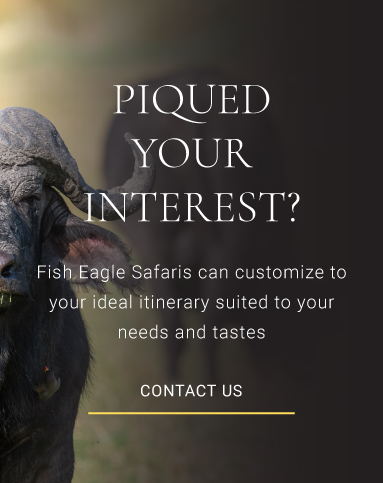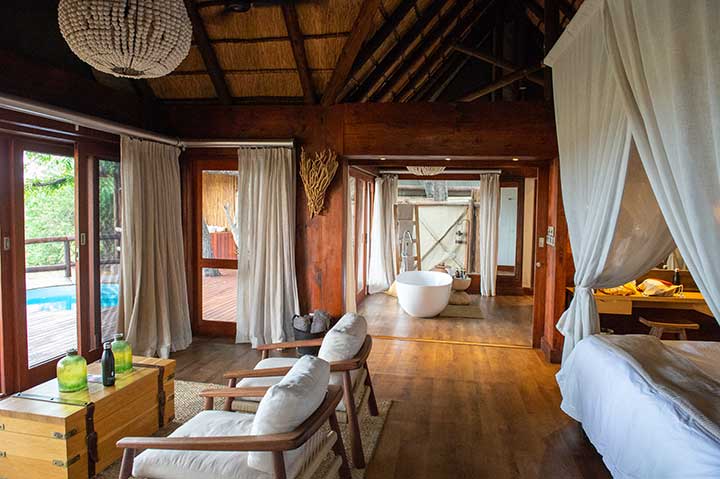 4th Aug 2022
On Safari At Belmond Eagle Island Lodge, Okavango Delta
What is the 'secret sauce' for an unforgettable few days on safari in Botswana? It starts with the animals, of course. The elephants, lions, giraffes, hippos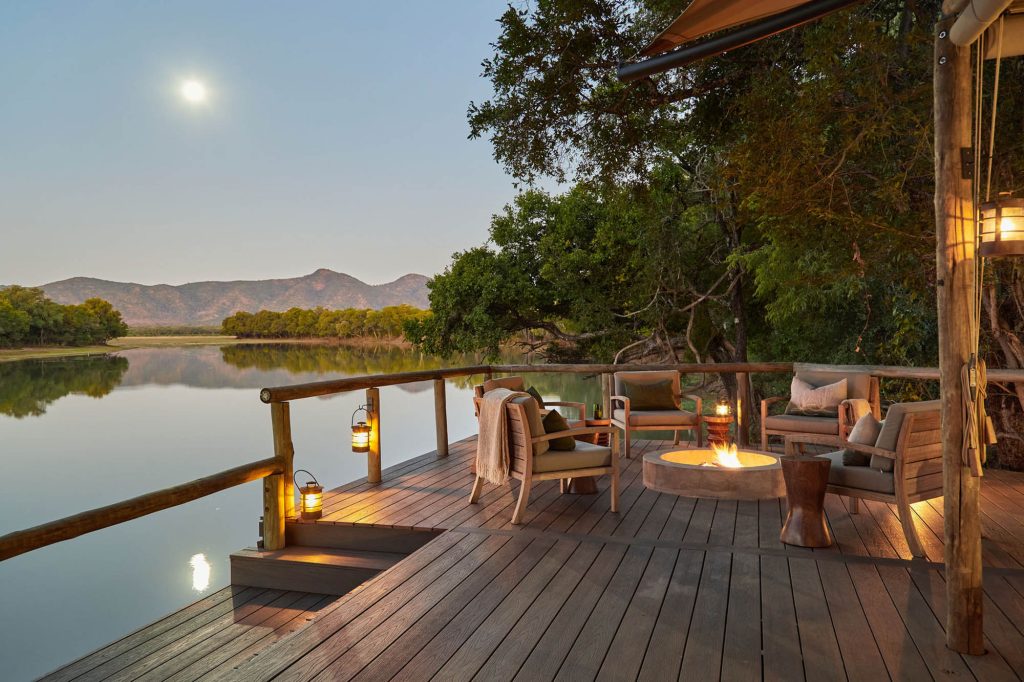 10th Sep 2021
Chindeni and the Bushcamp Company, Zambia
By late July we found ourselves at Chindeni, a small Bushcamp Company property