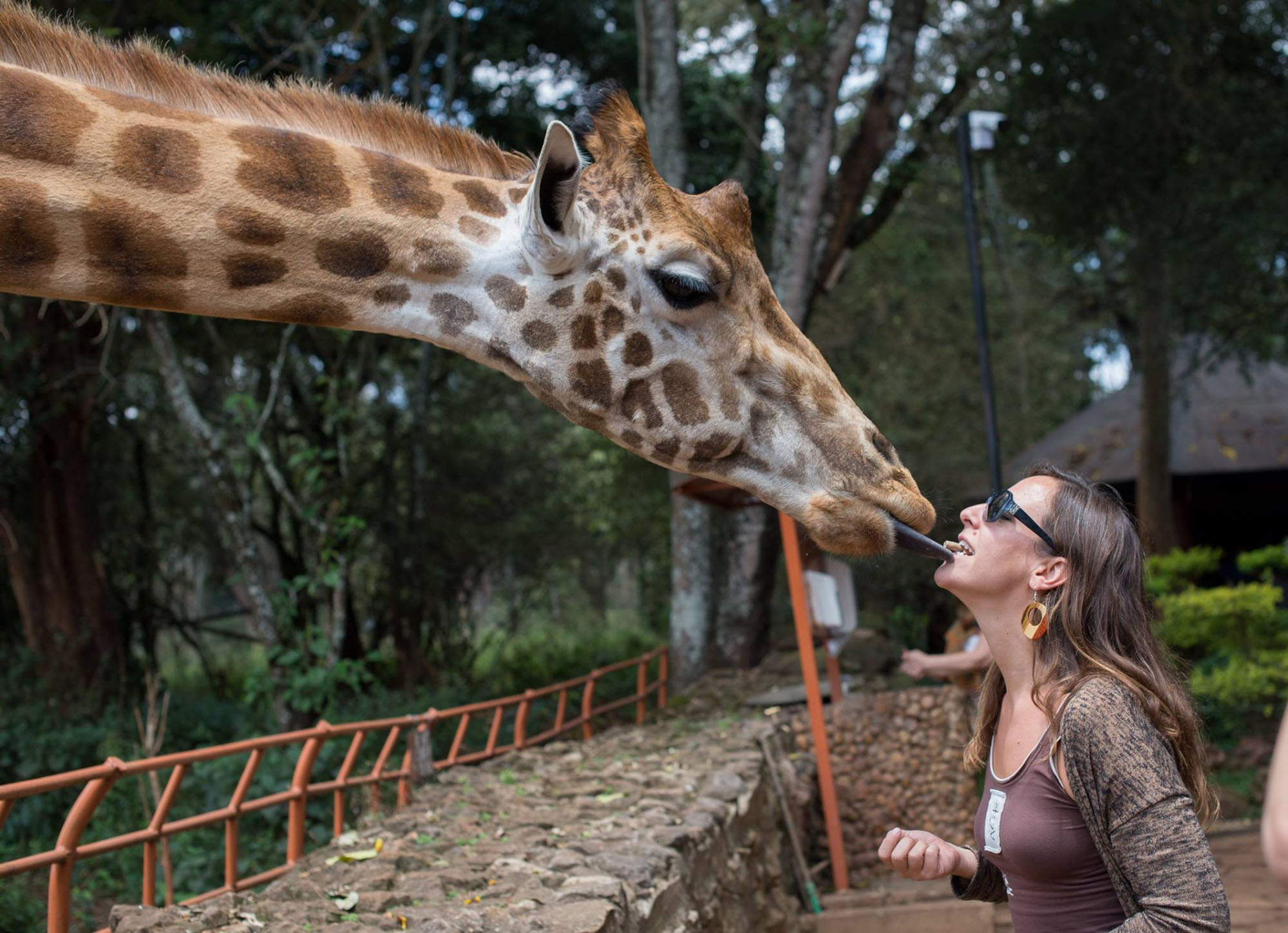 Seeing and photographing Giraffes on safari in Africa
As long-time safari planners and regular African travelers, giraffes are often on our minds, or in front of our camera lenses. Other than perhaps elephants, it is the one mammal that we get the most questions about. Everybody wants to see giraffes on safari. Just like the big cats, these quintessential African mammals are high on everyone's must see list. It is easy to see why. They are simply spectacular in so many ways. There's the sheer size of them, their stilt-like elongated necks and unmistakable 'horned' heads literally towering above the landscape and everything else. There's the way they feed, drink, stare at you and run. Pretty much everything about a giraffe is weird and worth a second look.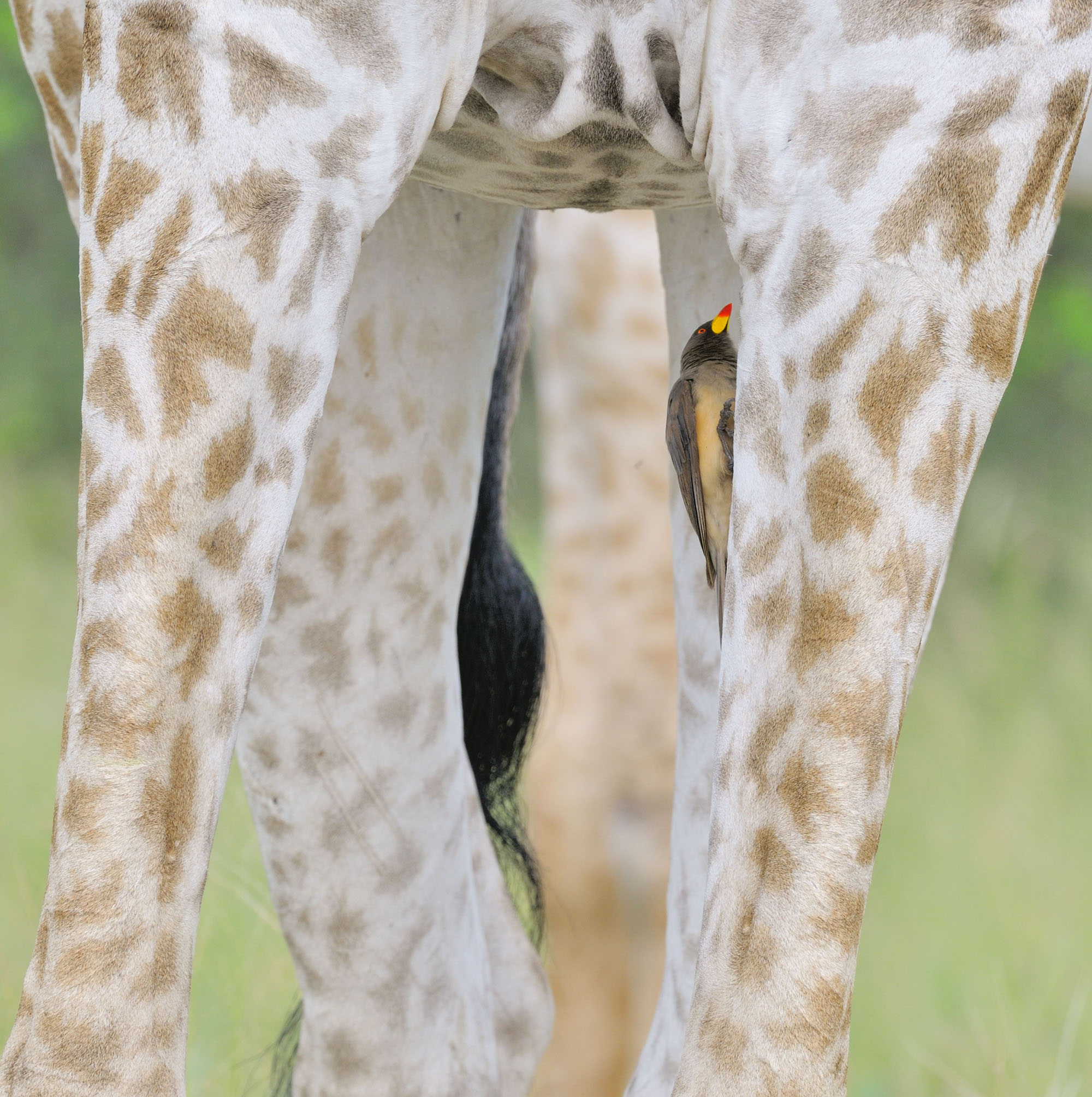 Linyanti floodplain, Botswana
This photo, taken in the Linyanti area in Northern Botswana, illustrates a couple of things about giraffes and about getting useful images of them. Be ready with the right lens. If all you have available is a big telephoto lens, this is all you might get. A portion of a giraffe. Legs. Or a head, maybe a neck and head. So either shoot them at a good distance where they can fill the frame or use a shorter zoom lens to frame them properly. On this day I was fortunate to have a yellow-billed oxpecker bail me out of the tight photo spot. These birds have a symbiotic relationship with giraffes, helping them to get rid of disease-carrying ticks, food for the birds. Even ill-equipped photographers can be the beneficiaries of symbiosis, with a bit of luck.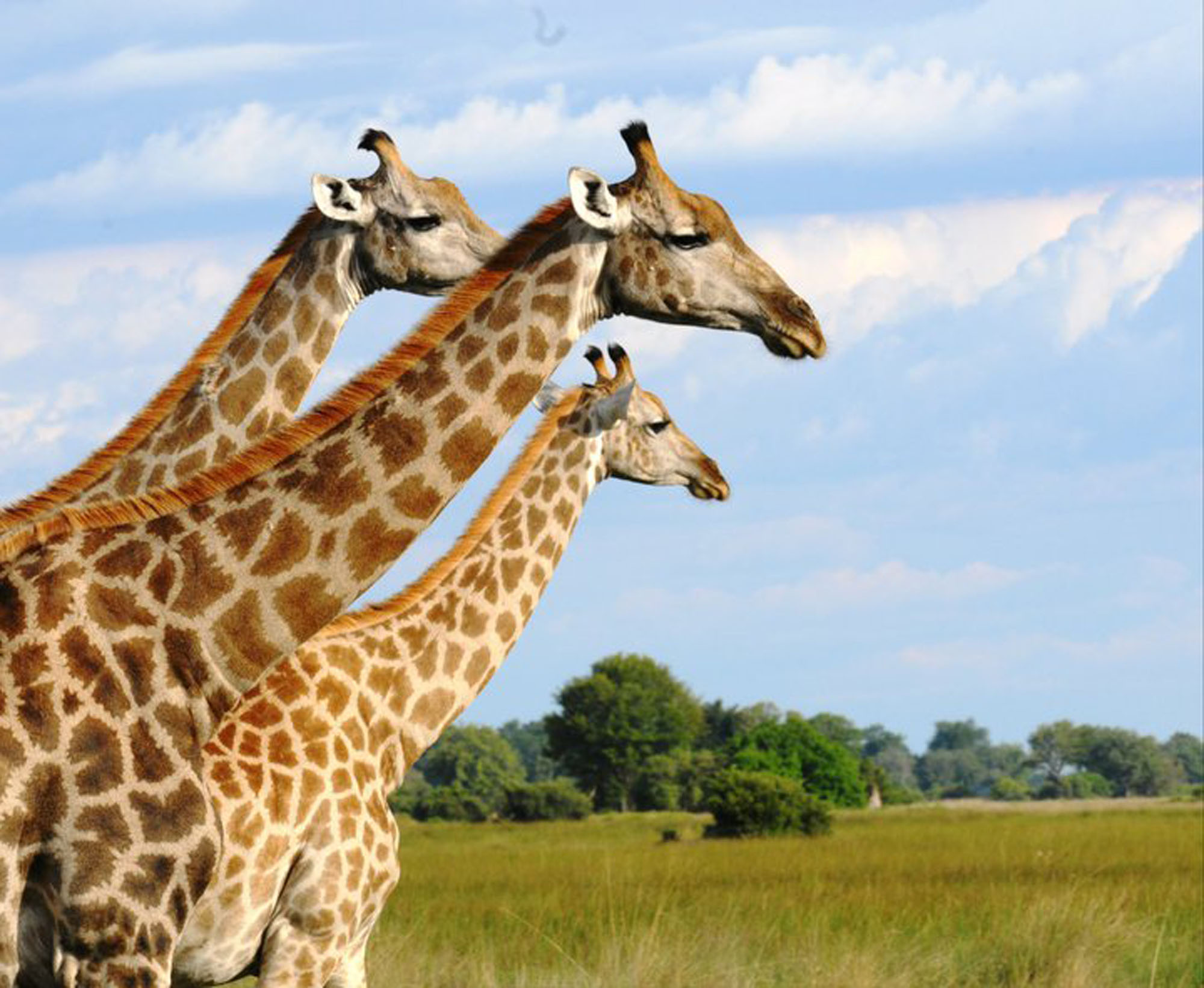 Kwara concession, Okavango Delta
When it is not possible to get the entire giraffe – or more than one – inside the frame, consider grouping together a few giraffe necks, heads or upper bodies. Sometimes, you can get lucky and three giraffes will be facing in the same direction, with a nice cloudy background. It doesn't happen all the time but keep looking for such an opportunity to present itself. Some years ago in the Kwara concession in Botswana's Okavango Delta, I did just that, got lucky and succeeded in getting a visually pleasing shot of these three giraffes.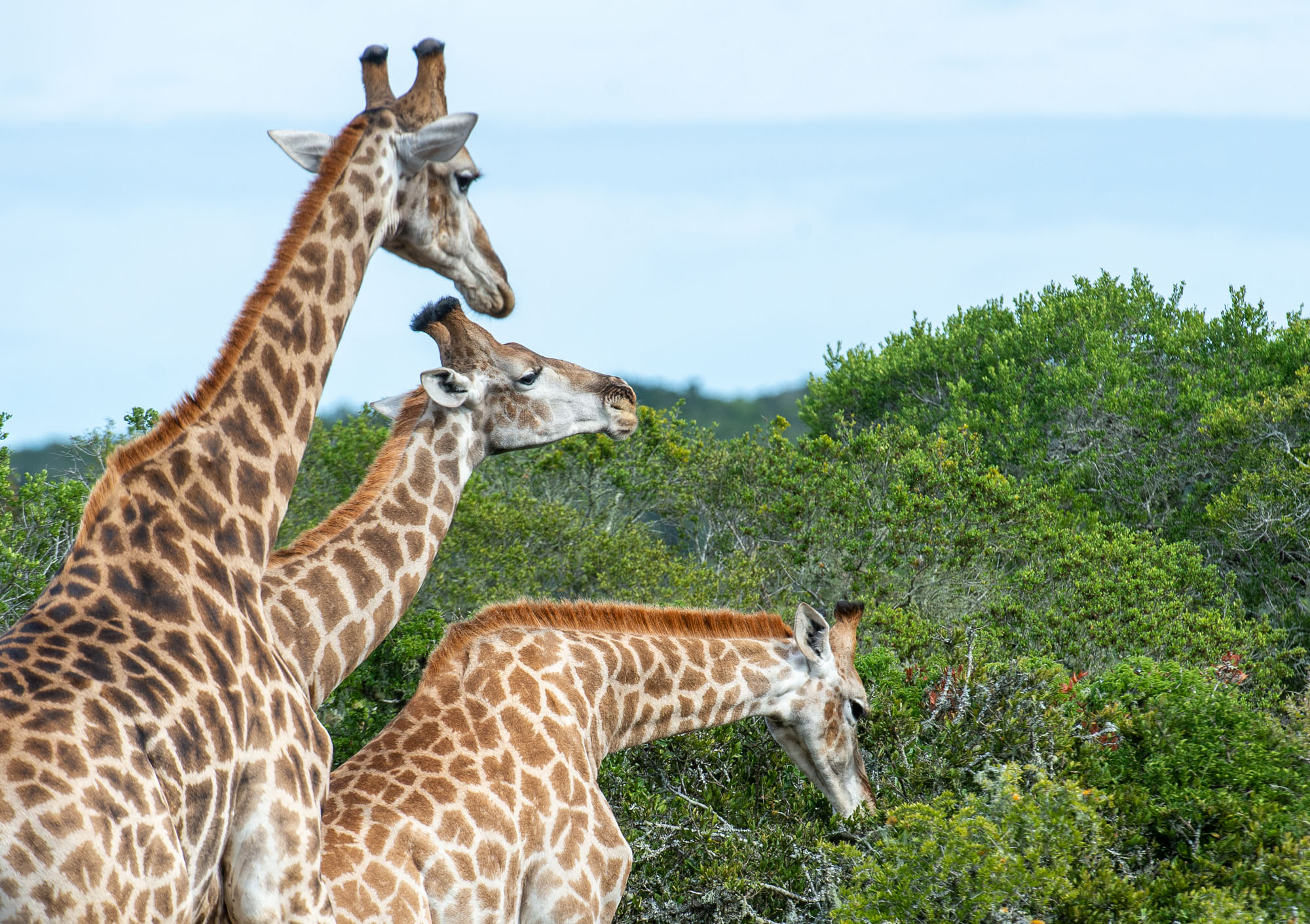 Kwandwe Game Reserve, Eastern Cape
I captured this photograph of three plains giraffes feeding at Kwandwe in the Eastern Cape Province of South Africa. It is another example of framing more than one giraffe in the same photograph, by isolating their necks and heads. The more giraffes, the better. Four necks may even be better than three; I've just not come across a suitable opportunity to try that!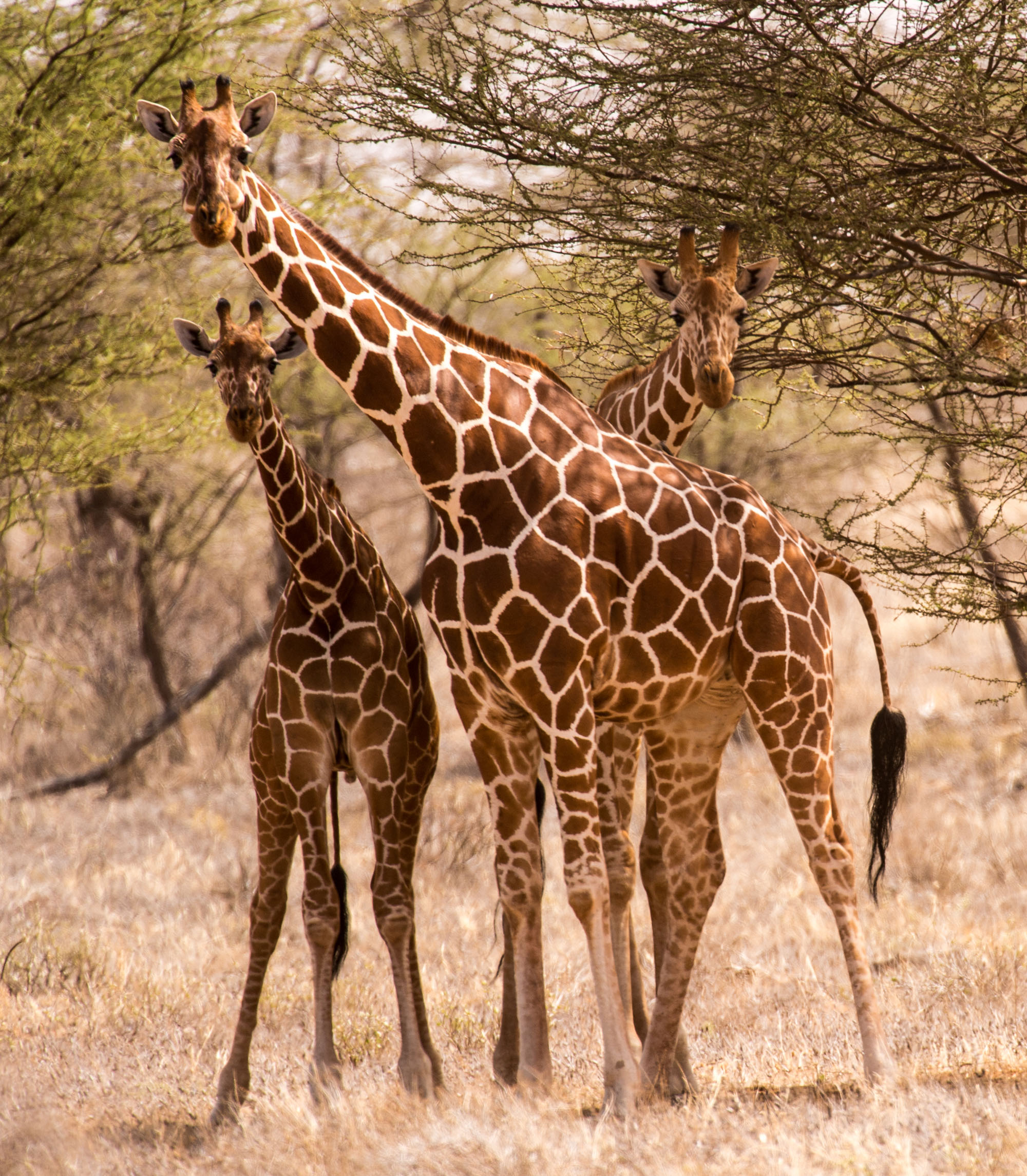 Samburu region, Kenya
There are several species of giraffe in Africa. The three photos above have been of the most common of these, the Southern giraffe. In north-eastern Kenya one finds what I consider to be the most handsome of the giraffe species, the Reticulated giraffe. This photo of a few of them was taken in Samburu, a mostly stark, arid area where a good number of these endangered animals co-exist with a couple of other northern Kenyan endemics such as Grevy's zebra and Beisa oryx. I've always described the Reticulated giraffe as the oil painting of giraffes, compared with the more washed out – 'watercolor' – Southern giraffe. If you've seen Reticulated giraffes in nature, I think you will agree. Their spots are a vivid, dark burnt orange which make the white stripes stand out even more. Another good place to find and observe Reticulated giraffes is the Lewa Wildlife Conservancy.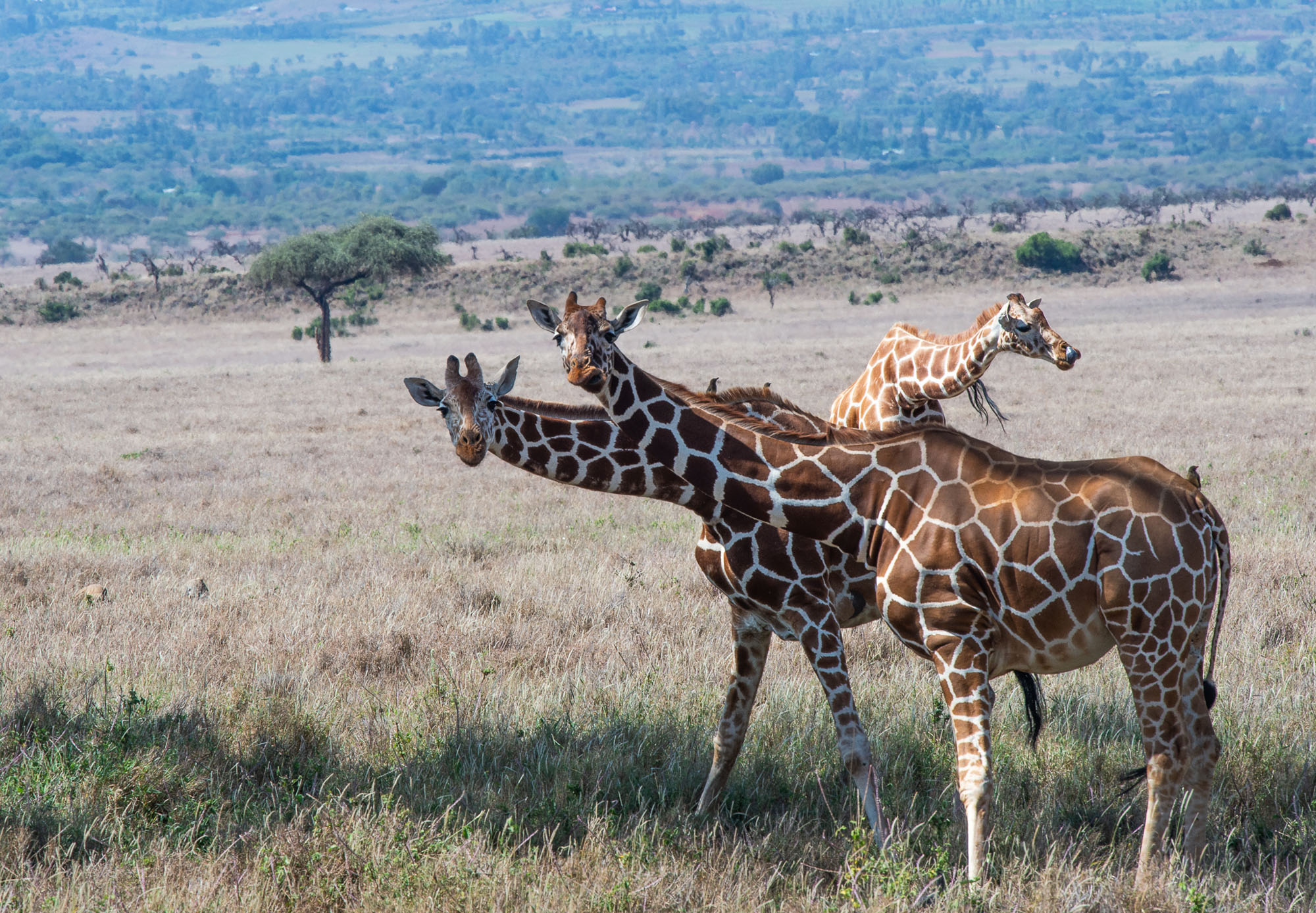 Lewa Wildlife Conservancy, Kenya
Taken in the Lewa Conservancy in northern Kenya, this photo of three Reticulated giraffes also illustrates their striking color pattern. And my penchant for trying to get several giraffe necks and heads in the same photo…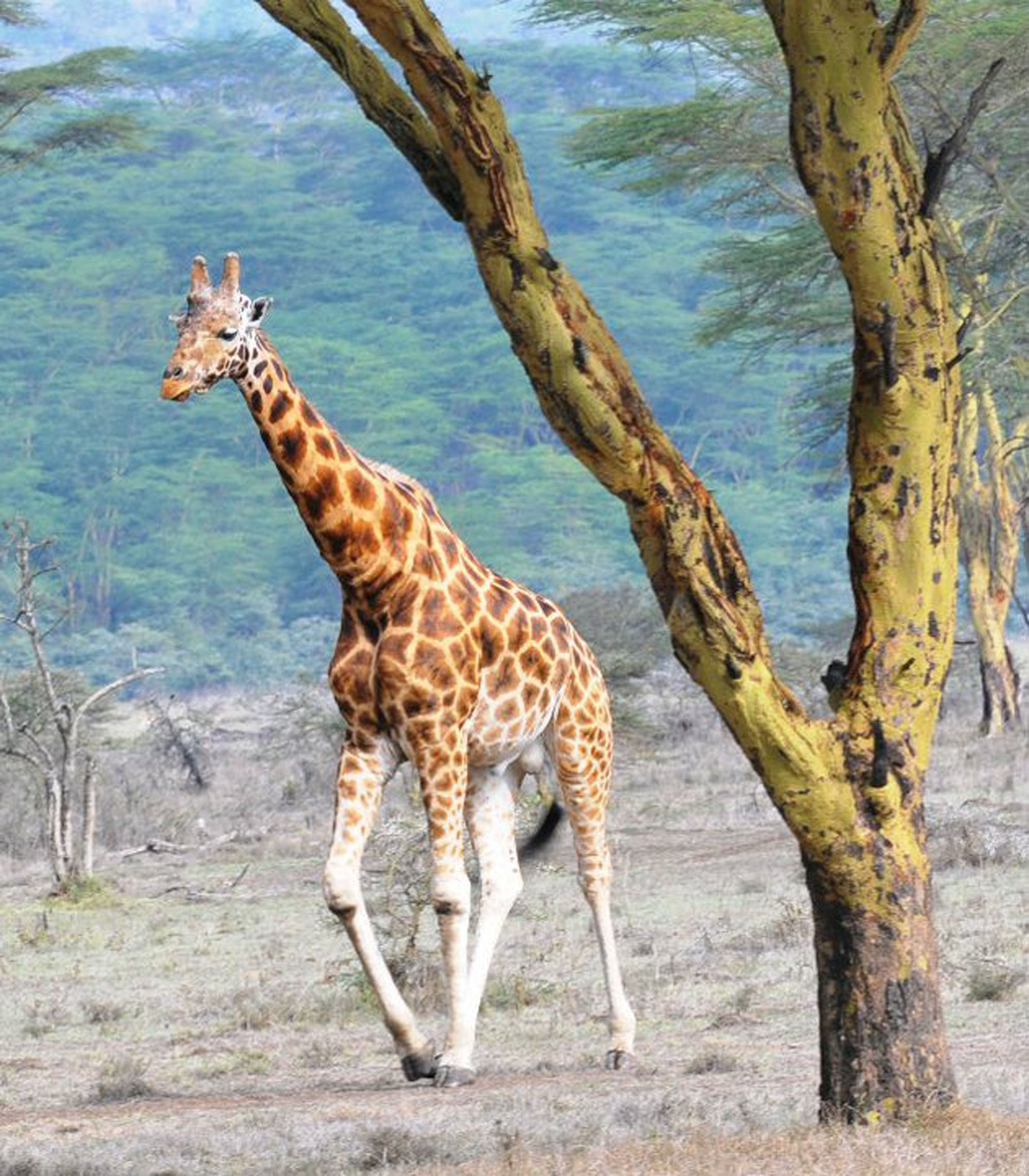 Lake Nakuru National Park, Kenya
There is considerable disagreement among scientists as to the specific number of giraffe species. Some maintain that there's only one 'giraffe' with several subspecies. Others contend that there are as many as eight distinct species. A giraffe that is widely considered to be a subspecies is the Rothschild's or Nubian giraffe. I photographed this one walking in a yellow-barked acacia forest on the edge of Lake Nakuru in Kenya. Full species or not, it is certainly a handsome beast with its characteristic white 'sox'.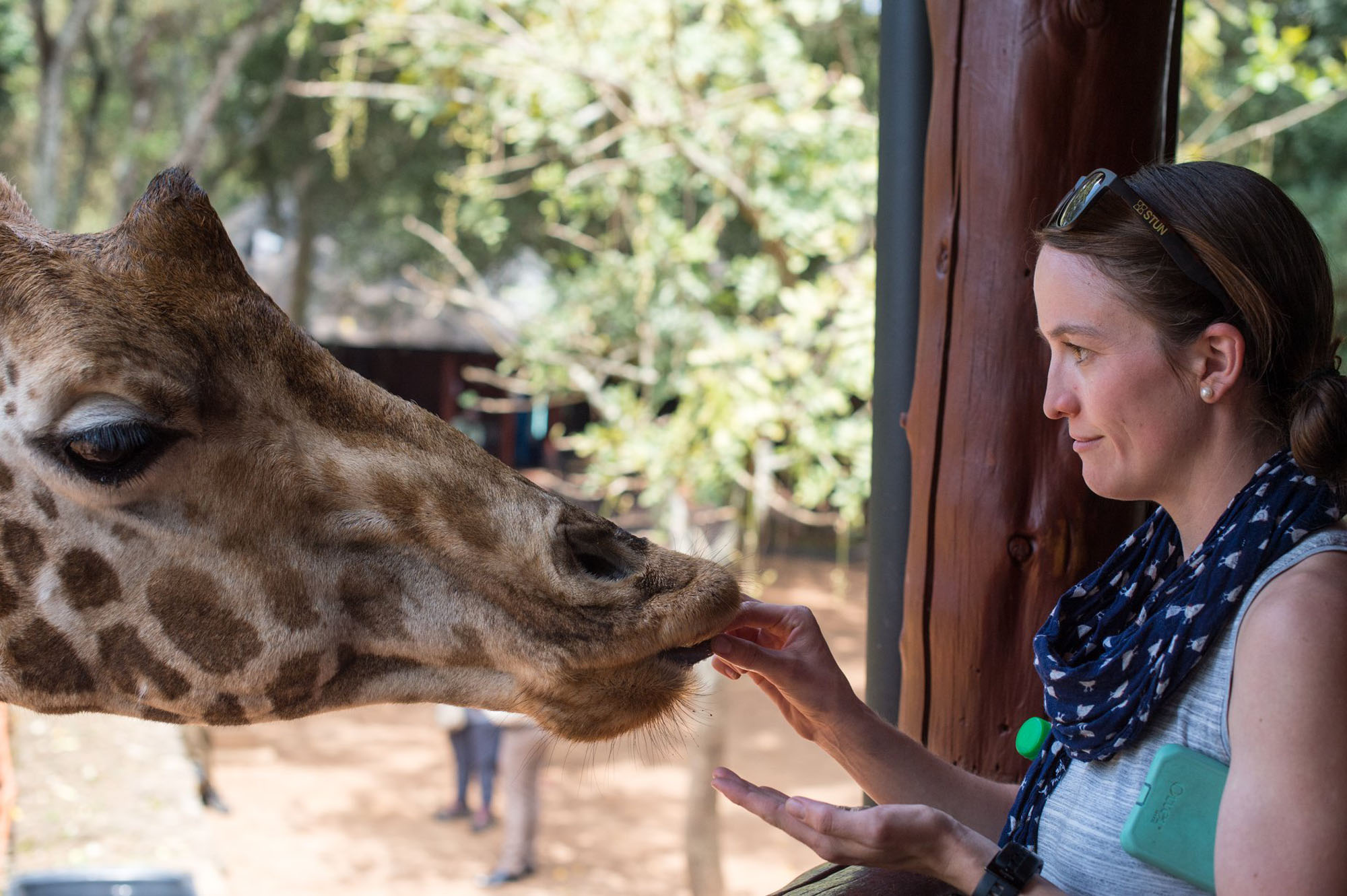 Giraffe Center, Nairobi
There are several Rothschild's giraffes at the popular Giraffe Center in Nairobi, Kenya. The Giraffe Center is operated by the African Fund for Endangered Wildlife, to educate Kenyan youth about the country's wildlife and environment and to provide visitors an opportunity to come into close contact with the giraffes. 'Armed' with a handful of giraffe pellets, visitors walk up a ramp to a balcony from where they can feed the giraffes at eye-level. The giraffes know the game. Whenever there are visitors, there are giraffes ready to stick out their crazy long tongues to retrieve a treat and be photographed. All for a good cause. Funds raised by the Giraffe Center have helped with efforts to re-establish the endangered Rothschild giraffe in several wilderness areas elsewhere in Kenya.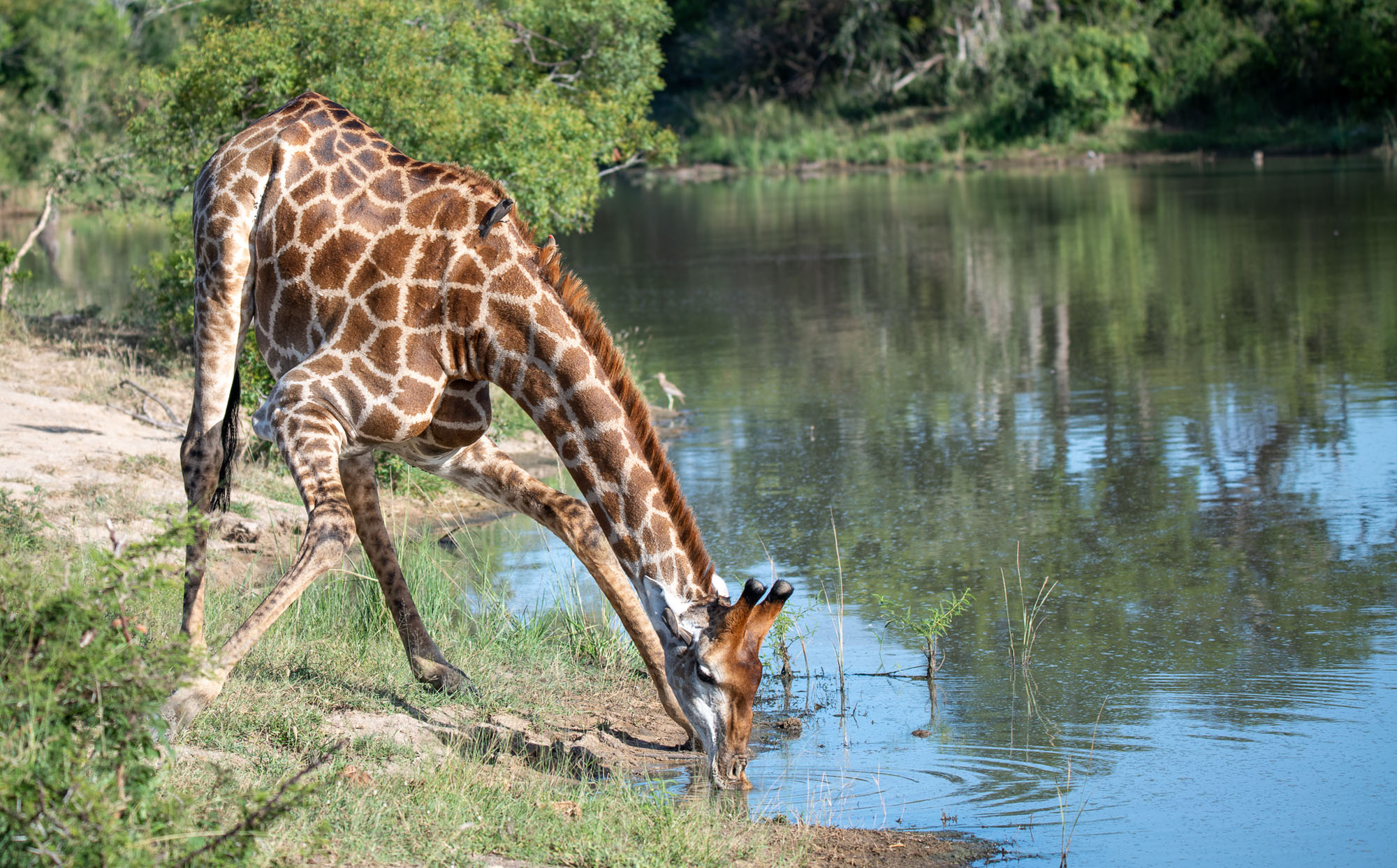 Royal Malewane, Thornybush Reserve – South Africa
A giraffe drinking is quite a sight to behold. This photo which I took on a game drive from Royal Malewane in South Africa illustrates the peculiar posture which a giraffe has to adopt in order to get its mouth down low enough to drink water from a pond or river. The exact mechanism by which a giraffe gets enough water in its mouth and up its massively long neck, isn't entirely clear. What is clear is that giraffes are vulnerable to predation when they are drinking and they are always careful to look around for lions, before assuming the position.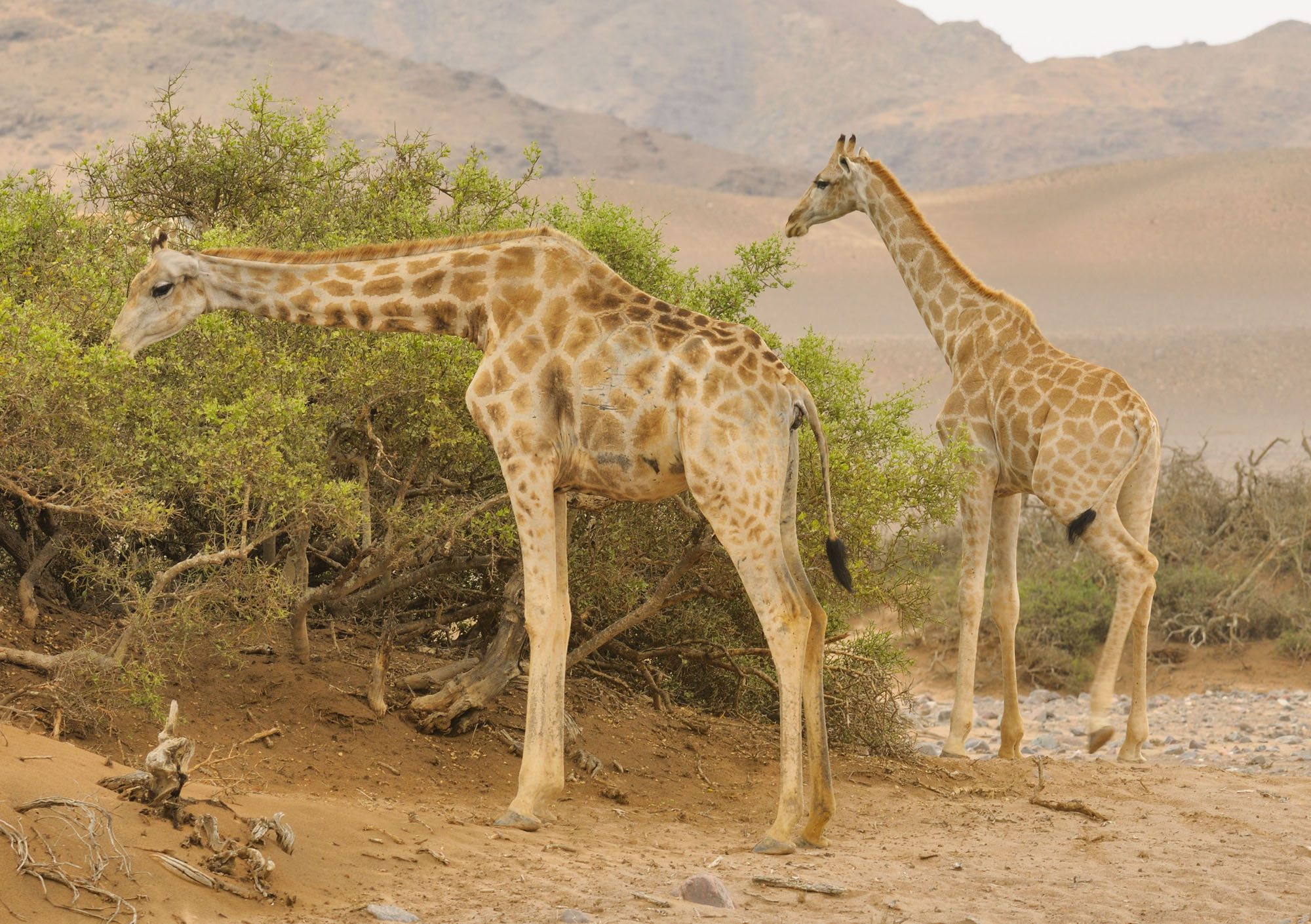 Skeleton Coast area, Namibia
A little known fact about giraffes is just how adaptable they are. As a result giraffes are widely distributed in most habitats throughout Africa, even in some areas which are inhospitable to many life-forms. On two separate visits to Namibia's Skeleton Coast we saw several groups of desert-adapted Angolan giraffe, a sub-species concentrated around ephemeral or seasonal rivers such as the Hoarusib, Huab and Hoanib. Wherever you see groves of acacia albida (Ana) and acacia erioloba (Camelthorn) trees, you can expect to find these giraffes. This photo was taken on a game drive out of Wilderness Safaris' Hoanib Skeleton Coast Camp.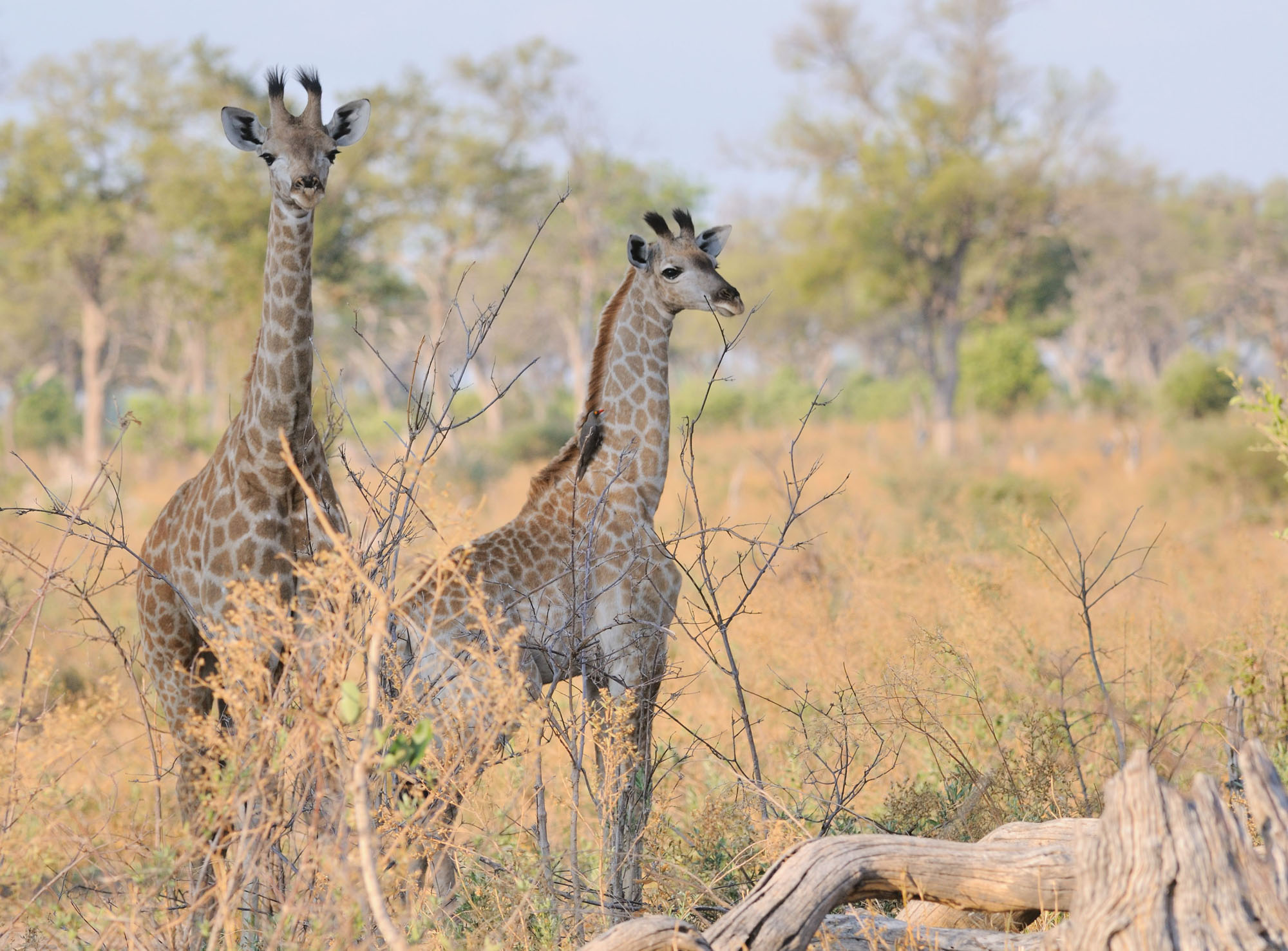 Okavango Delta, Botswana
Baby giraffes are cute. Like most other animals. These two youngsters were photographed on a game drive out of Wilderness Safaris' Abu Camp in Botswana's Okavango Delta. Even at a young age, giraffes adopt the typical habits of the species like being inquisitive and observant. They can see you long before you can see them, and they fully utilize their special advantage, always looking and staring. When safari guides are out on game drives searching for predators, they make a point of checking out where the giraffes are looking. If giraffes are standing still and staring consistently in the same direction, it is always a good indication that a predator is around.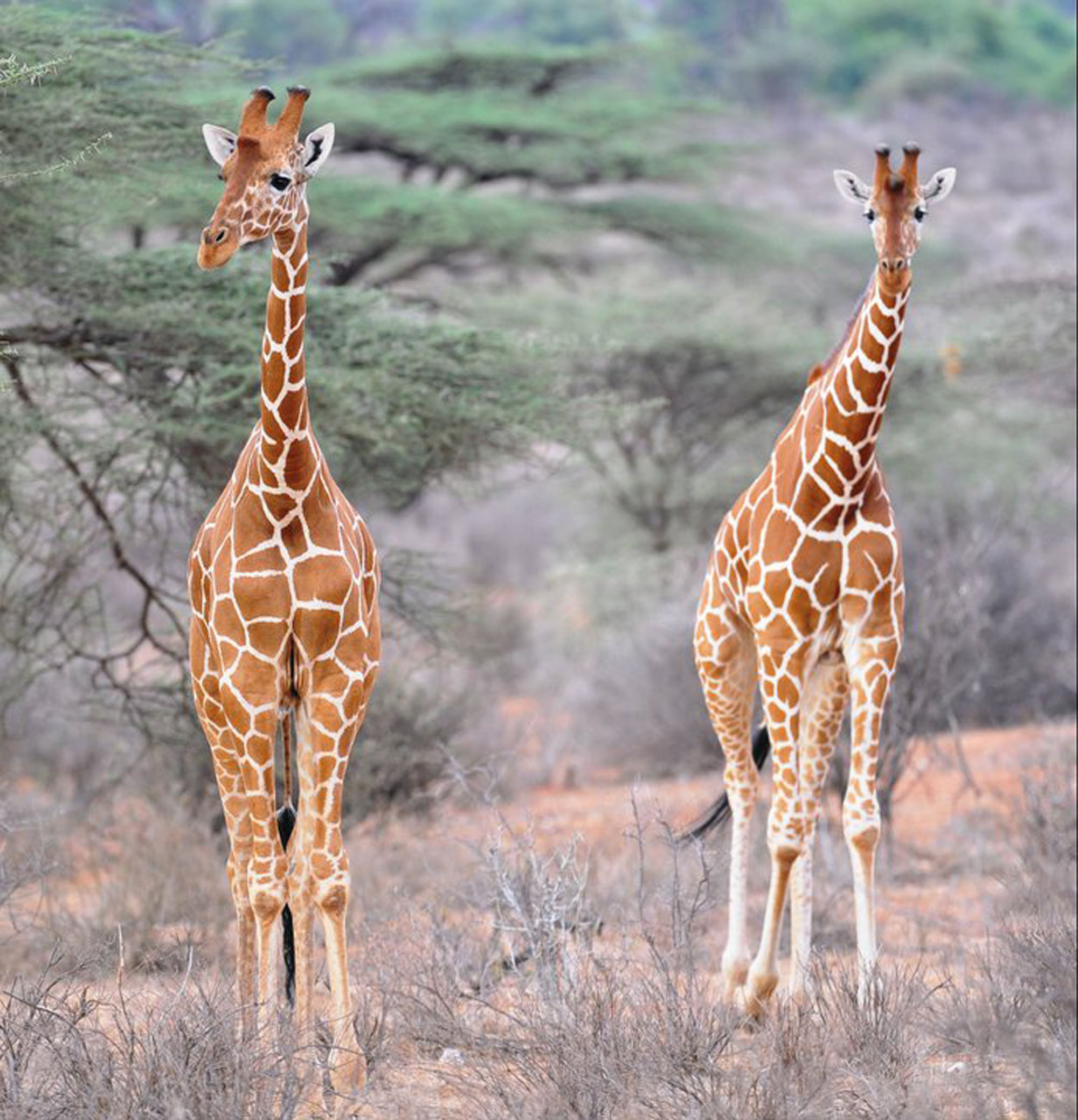 Samburu, Kenya
Giraffes are relatively common in many areas in Africa. We always expect to see some – and sometimes many – in places like Mashatu in south-eastern Botswana, in Zimbabwe's Hwange National Park, pretty much all over northern Botswana, the north-eastern lowveld of South Africa including all but the far northern part of Kruger Park, and in most East African parks and game reserves. While it is still fairly easy to see giraffes on a trip to Africa, it is a disturbing reality that giraffe numbers have decreased by 30% over the last three decades, with about 110,000 remaining. Even though giraffes as a species are not endangered, they are considered threatened and the situation could get worse, if current trends persist. Mostly, their numbers are dropping because of habitat loss, which happens when woodlands are converted into farms and ranches. Trophy hunting and poaching also play a role in their steady demise. Some of the species – or subspecies – such as the Reticulated Giraffe are in fact endangered, with their numbers down more than 90% compared with earlier times. These Reticulated giraffes photographed in Samburu in northern Kenya are nowadays found mostly in a few wildlife sanctuaries, with less than 10,000 of them surviving.
In our blog post next week, we will take a look at Africa's signature mammal: the African elephant. With plenty of photographs and a few of our most indelible memories of interacting with these behemoths in all parts of Africa over the years.
YOU MIGHT ALSO BE INTERESTED IN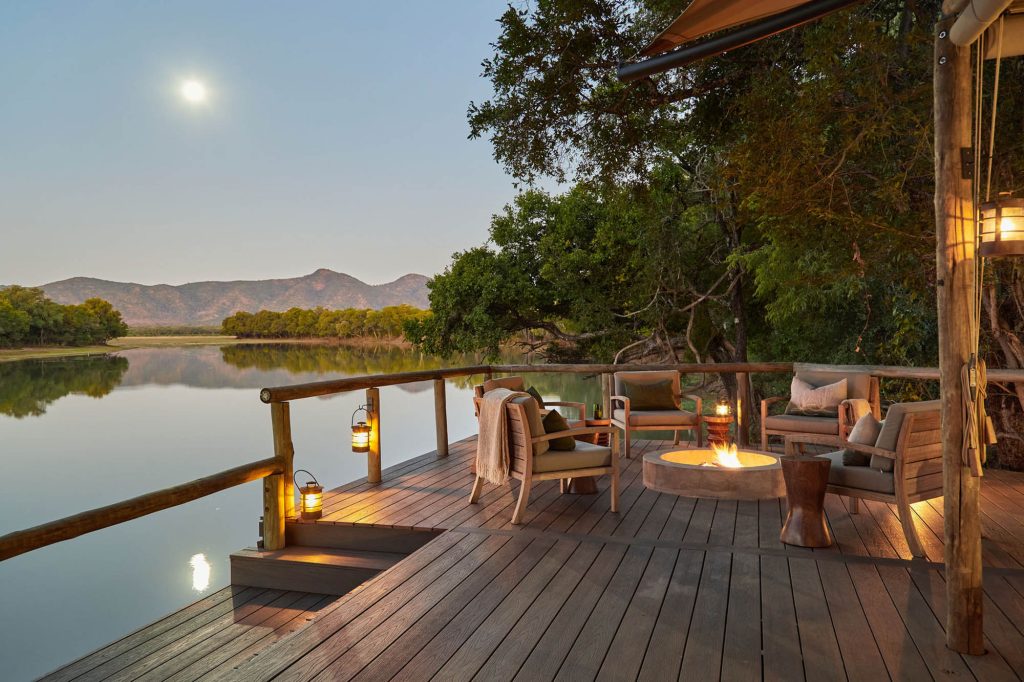 10th Sep 2021
Chindeni and the Bushcamp Company, Zambia
By late July we found ourselves at Chindeni, a small Bushcamp Company property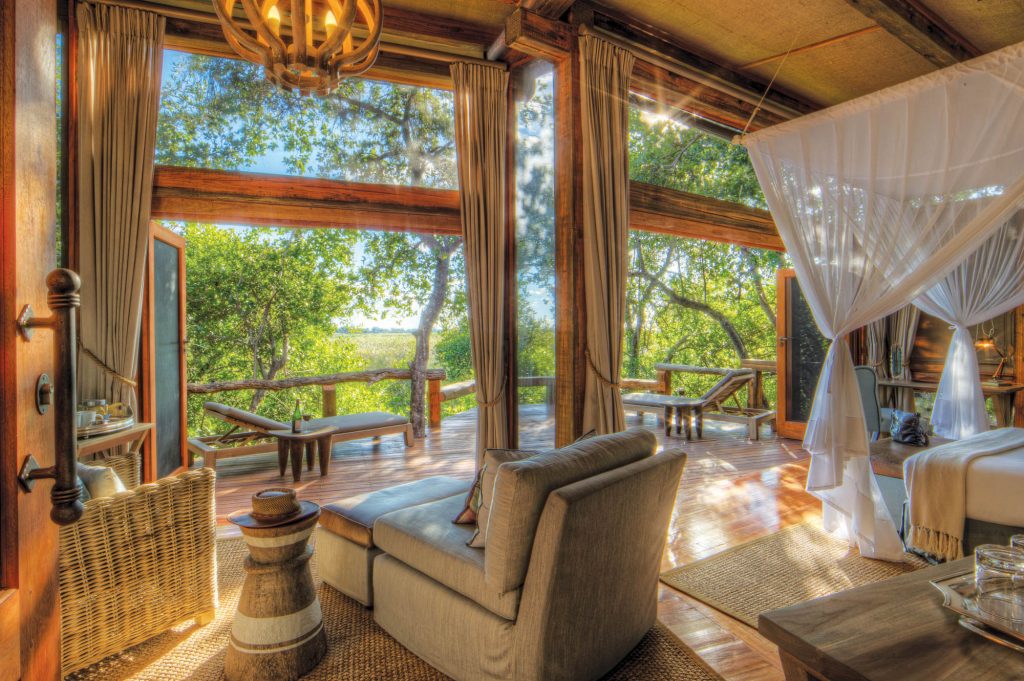 3rd Oct 2022
Camp Okavango, Botswana
Camp Okavango is in the heart of the permanent part of the Delta. In this idyllic setting there are no vehicles, and it is just a short walk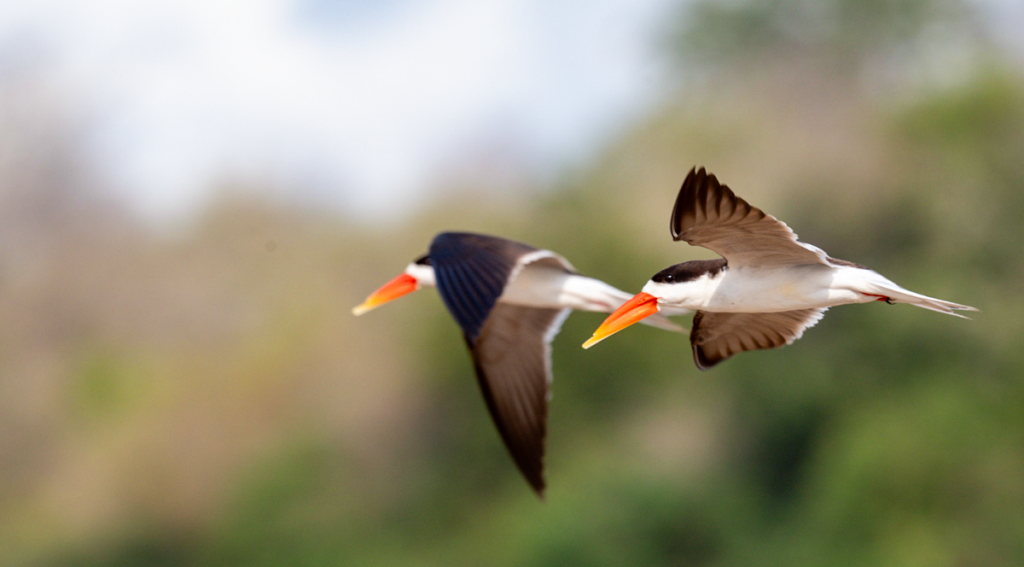 14th Oct 2023
From My Safari Notebook: Wildlife Photography
Birds in flight and wildlife photographers have an uneasy relationship. Things go wrong as often as they go right. Getting focus-lock on a moving subject
SUBSCRIBE TO OUR NEWSLETTER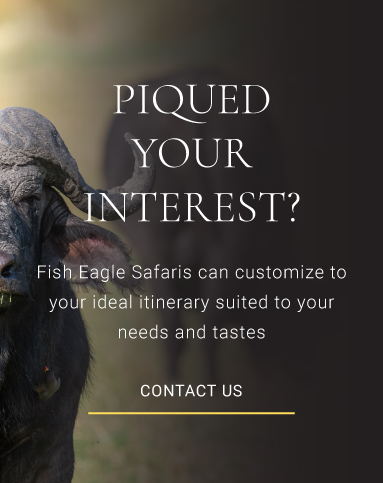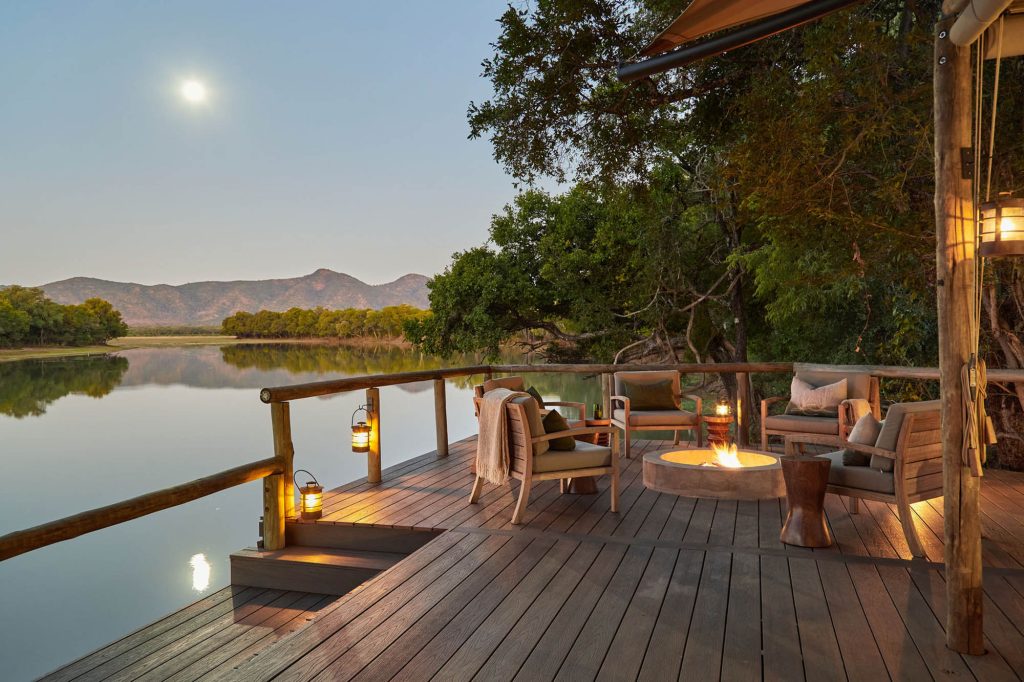 10th Sep 2021
Chindeni and the Bushcamp Company, Zambia
By late July we found ourselves at Chindeni, a small Bushcamp Company property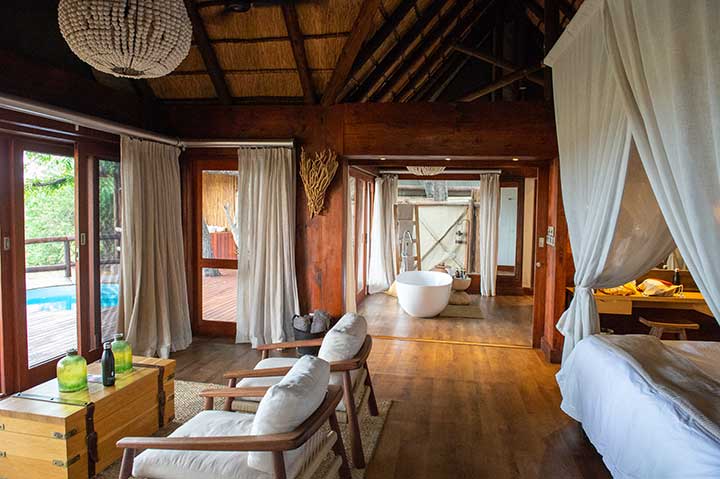 4th Aug 2022
On Safari At Belmond Eagle Island Lodge, Okavango Delta
What is the 'secret sauce' for an unforgettable few days on safari in Botswana? It starts with the animals, of course. The elephants, lions, giraffes, hippos