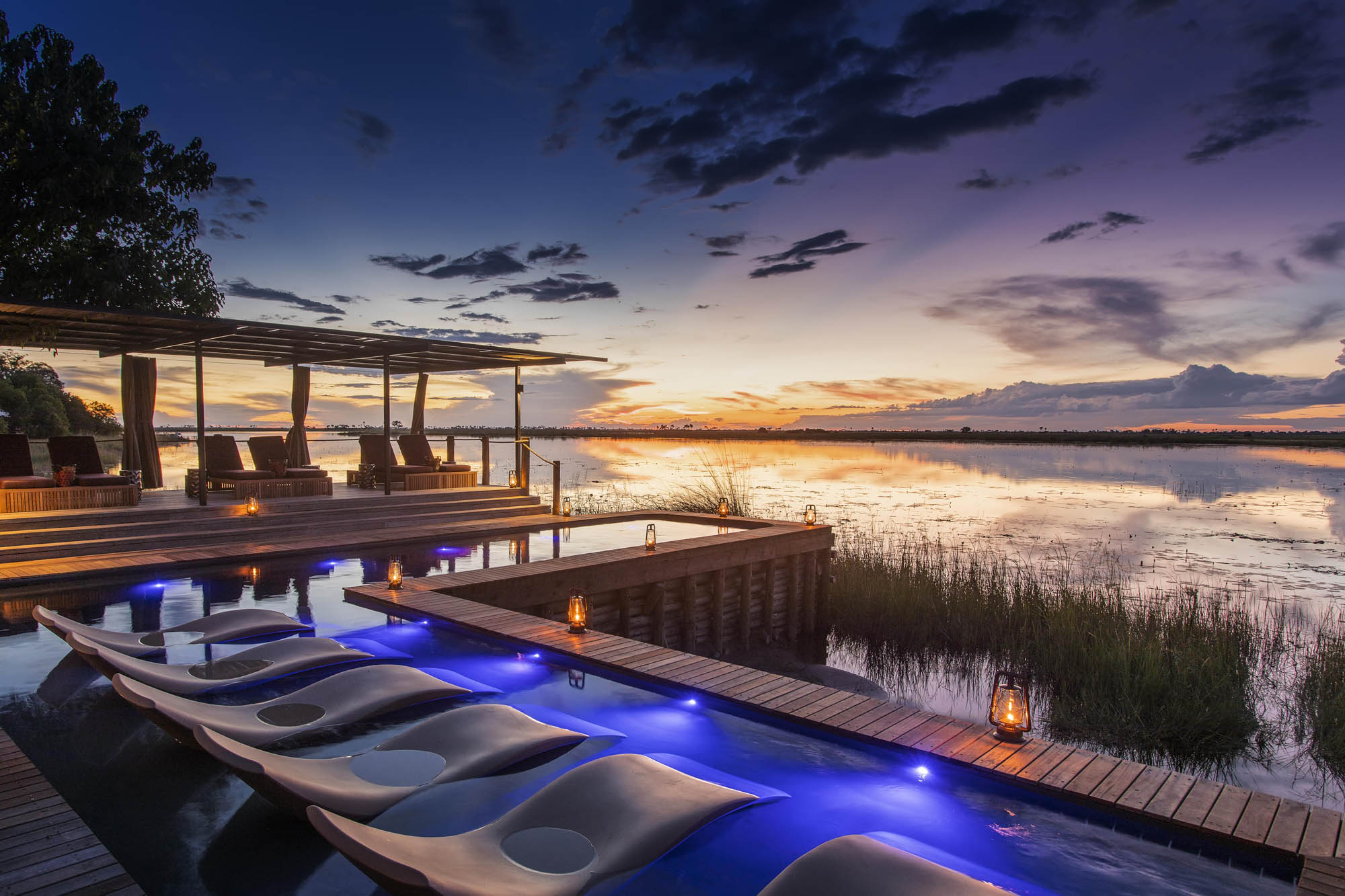 Photo by Wilderness Safaris
Dumatau Camp, Linyanti Concession, Botswana
Over the years we have enjoyed some of our best game-viewing and most memorable sightings in the Linyanti-Selinda-Kwando region of Northern Botswana. Huge concentrations of elephants, leopards mating, lions hunting, a cheetah kill, African painted dogs pretty much every time – we've seen it all in this area.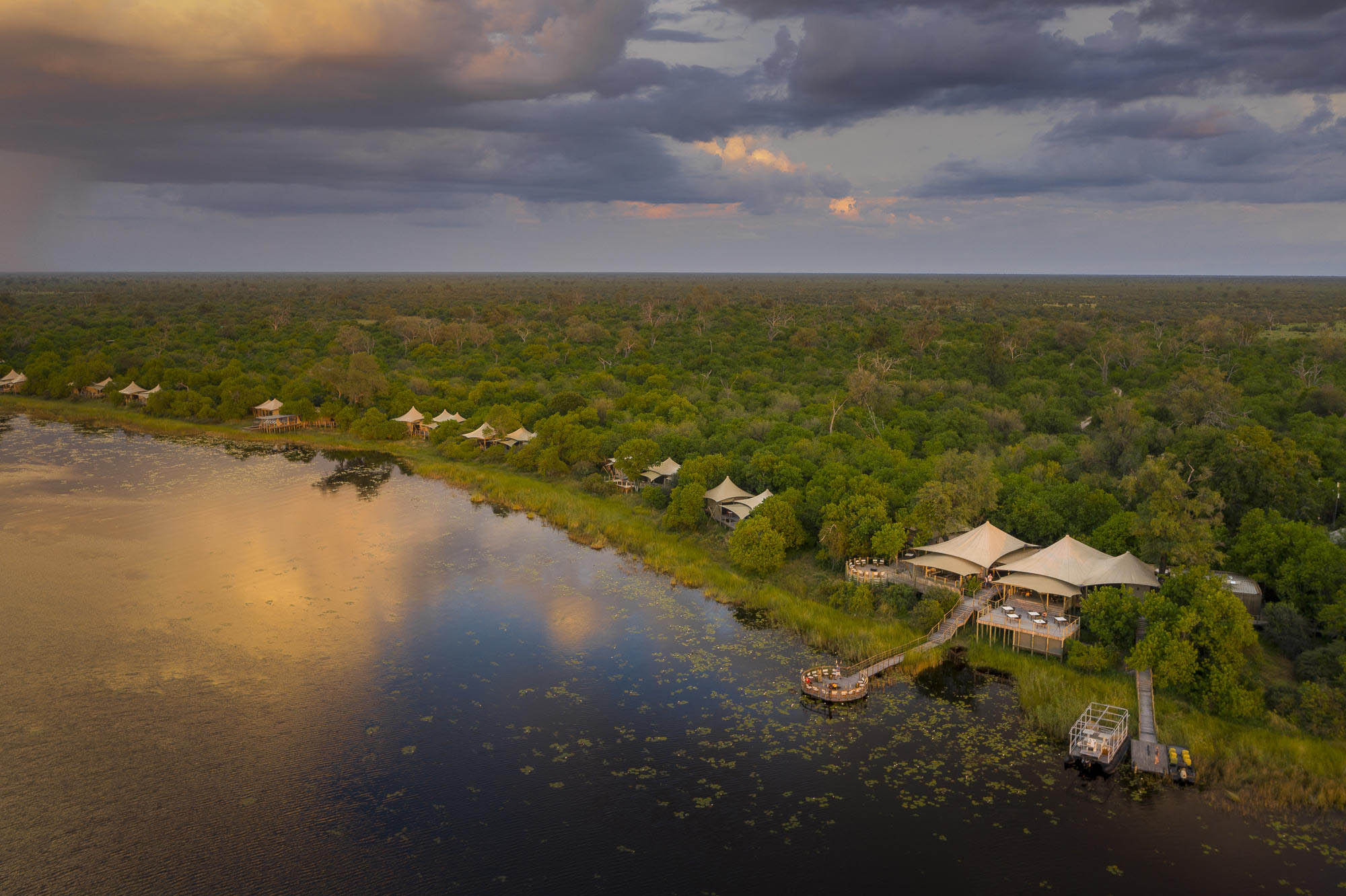 Photo by Wilderness Safaris
Wilderness Safaris' Dumatau Camp in particular, has consistently remained high on the list of our favorite camps in Botswana. Set in an ecotone where several habitats intersect – in this case riverine bush and thickets, grassy floodplain and mopane woodland –  the area is a haven for wildlife, particularly in the dry season from about June through October.  The only time that we were disappointed with the quantity of animals there, was during an early December trip when the area had experienced significant early summer rainfall. This disperses the elephants which means that they are not congregated along the Linyanti River and hence not easy to see.  Likewise, the thick bush makes game-viewing for smaller mammals problematic, as it is just downright impossible to see anything in the thickets.  So our best advice is to visit Dumatau no sooner than June and no later than October, to maximize the game-viewing potential.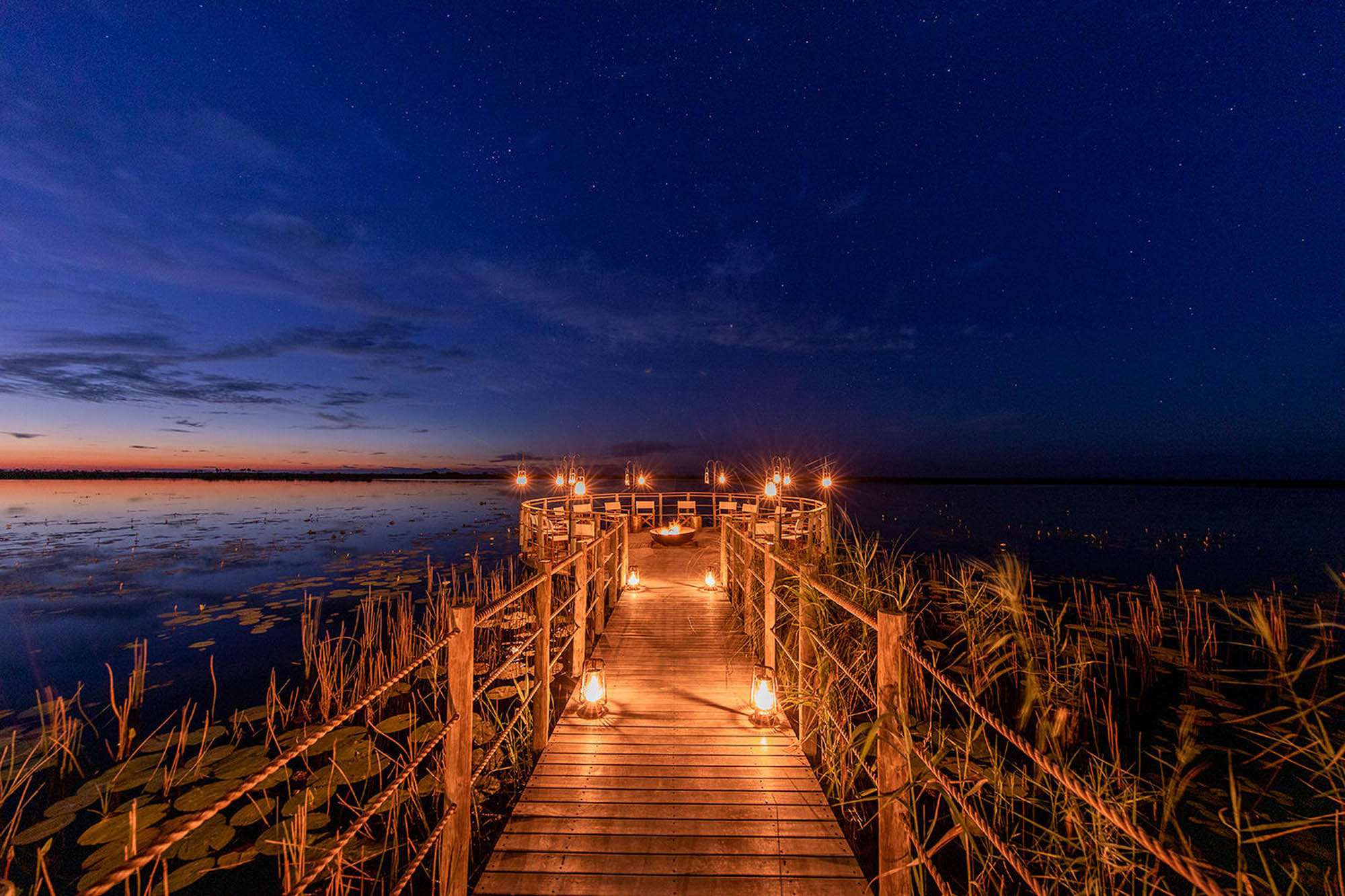 Photo by Wilderness Safaris
On our very first visit to Dumatau, one night during pre-dinner drinks around the (then) ground-level fireplace in front of the dining room, the mellow atmosphere was rudely shattered when a kudu burst out of the bush into a clearing on our right. Wide-eyed and frantic, it stared at us for a split-second and then scrambled around the fireplace, closely pursued by a female lion. It happened so quickly that we were frozen to the spot, looking at each other in disbelief. The kudu got away, but the incident was much discussed over dinner.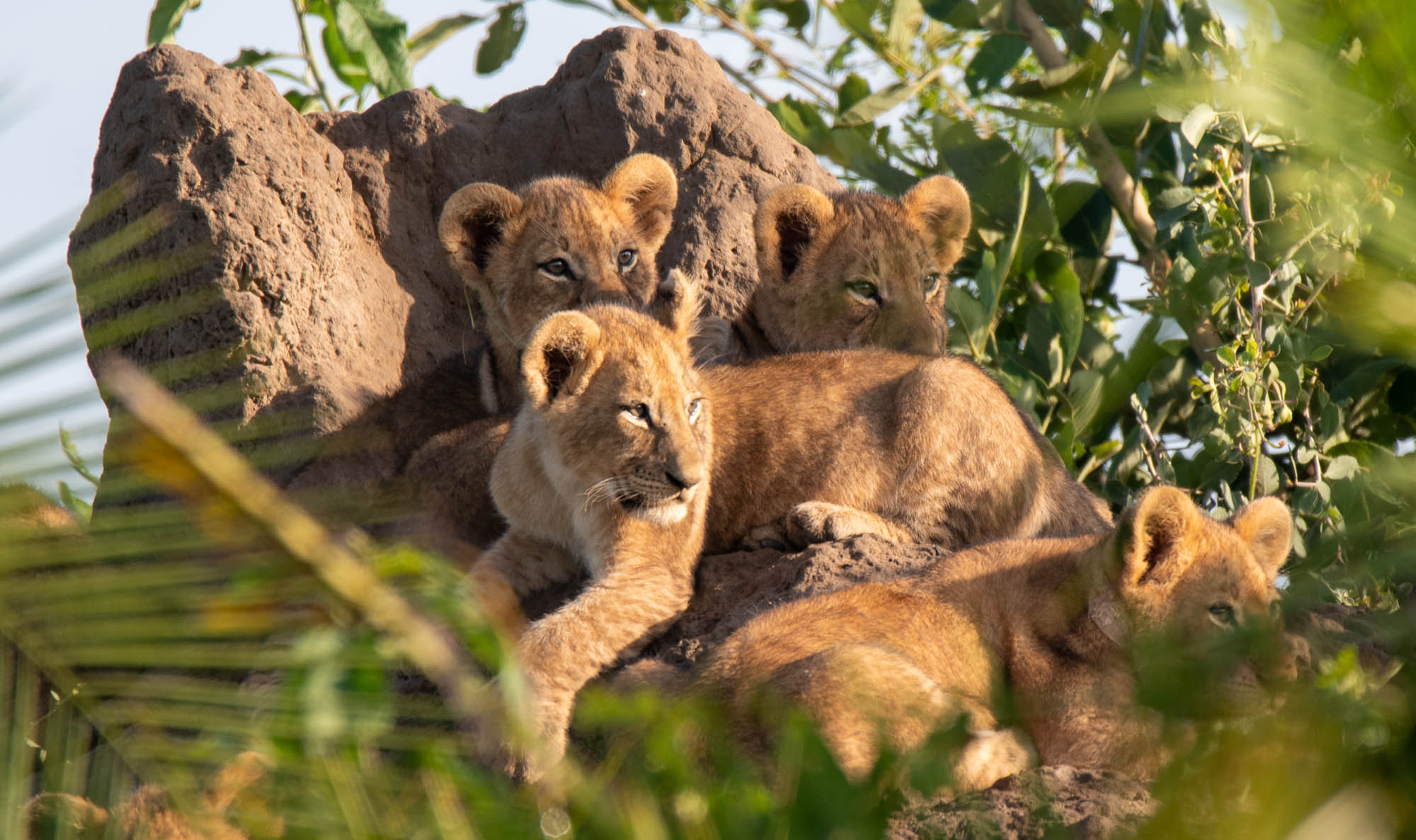 The following day, an afternoon game drive along the tree-line provided some excellent close up views of lions which were lying up at the base of an anthill. This particular pride consisted of three young males, three females and three young cubs. We marvelled at the close-up views, scrutinizing scars both old and new on the bluish-golden skin and trying to fathom the intent of the flat glare in the several sets of yellow eyes fixed on us.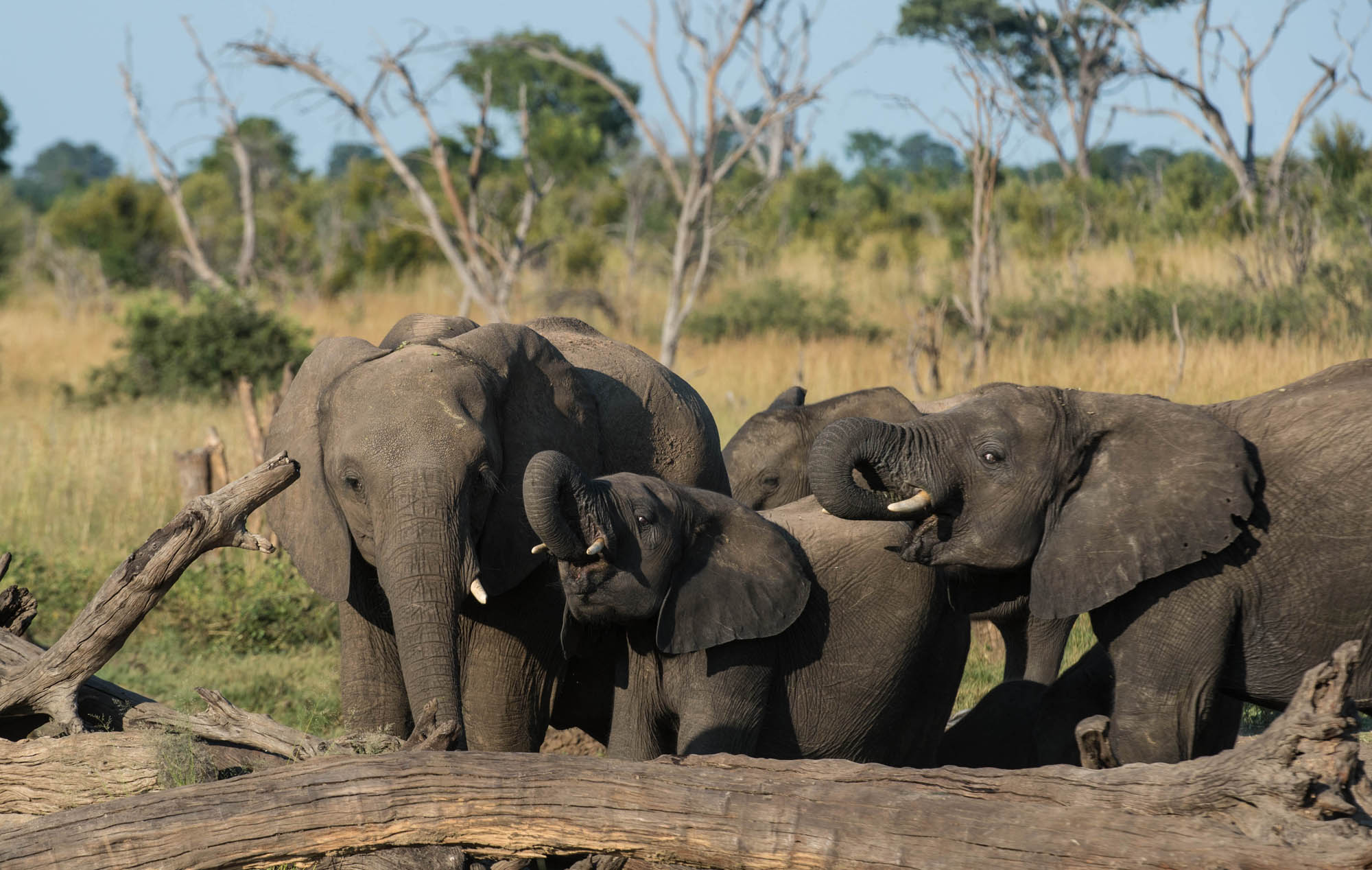 From there we drove down to the Zibadianja Lagoon, where there were literally masses of elephants drinking at the waterside, one group changing places with another in what seemed like a carefully choreographed parade. More and more elephants would emerge from the trees, speeding up as they caught sight of the water. There was dust and water flying everywhere and with the sun setting in the background, it became a tableau of silhouettes against hazy, golden light. Very 'Africa'.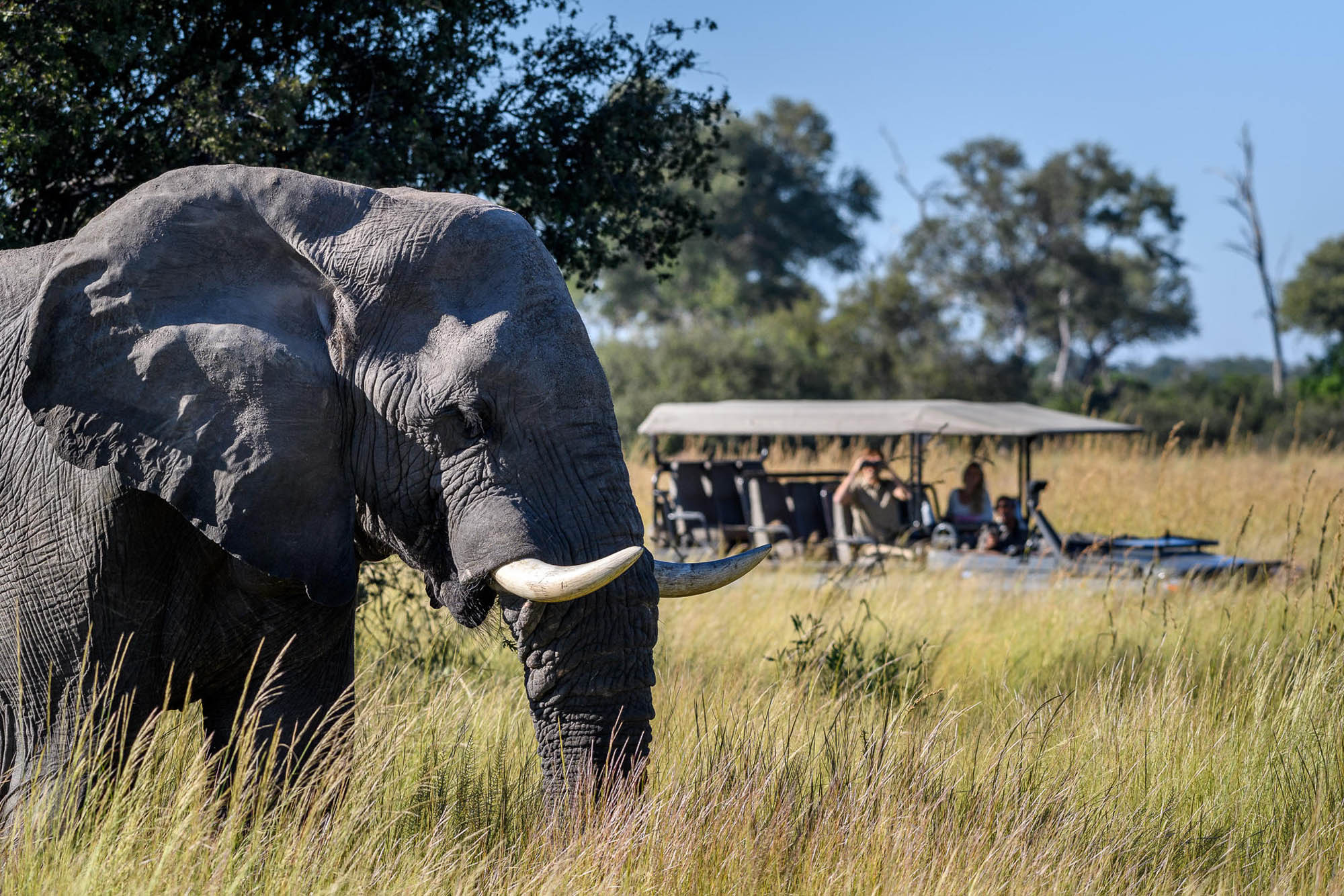 Photo by Wilderness Safaris
We stopped for a while at a hide overlooking the source of the Savuti Channel, identifying a variety of wading birds and watching a pod of hippopotamus, to use the currently popular collective term. As our guide had predicted, one of the hippos performed a maneuver which none of us had ever seen before: it rolled around completely from a standing position, flashing its short, stocky legs and pale pinkish belly. It was now late afternoon and the hippos were starting to stir, calling at each other in anticipation or preparation of emerging from the water for their nightly foraging.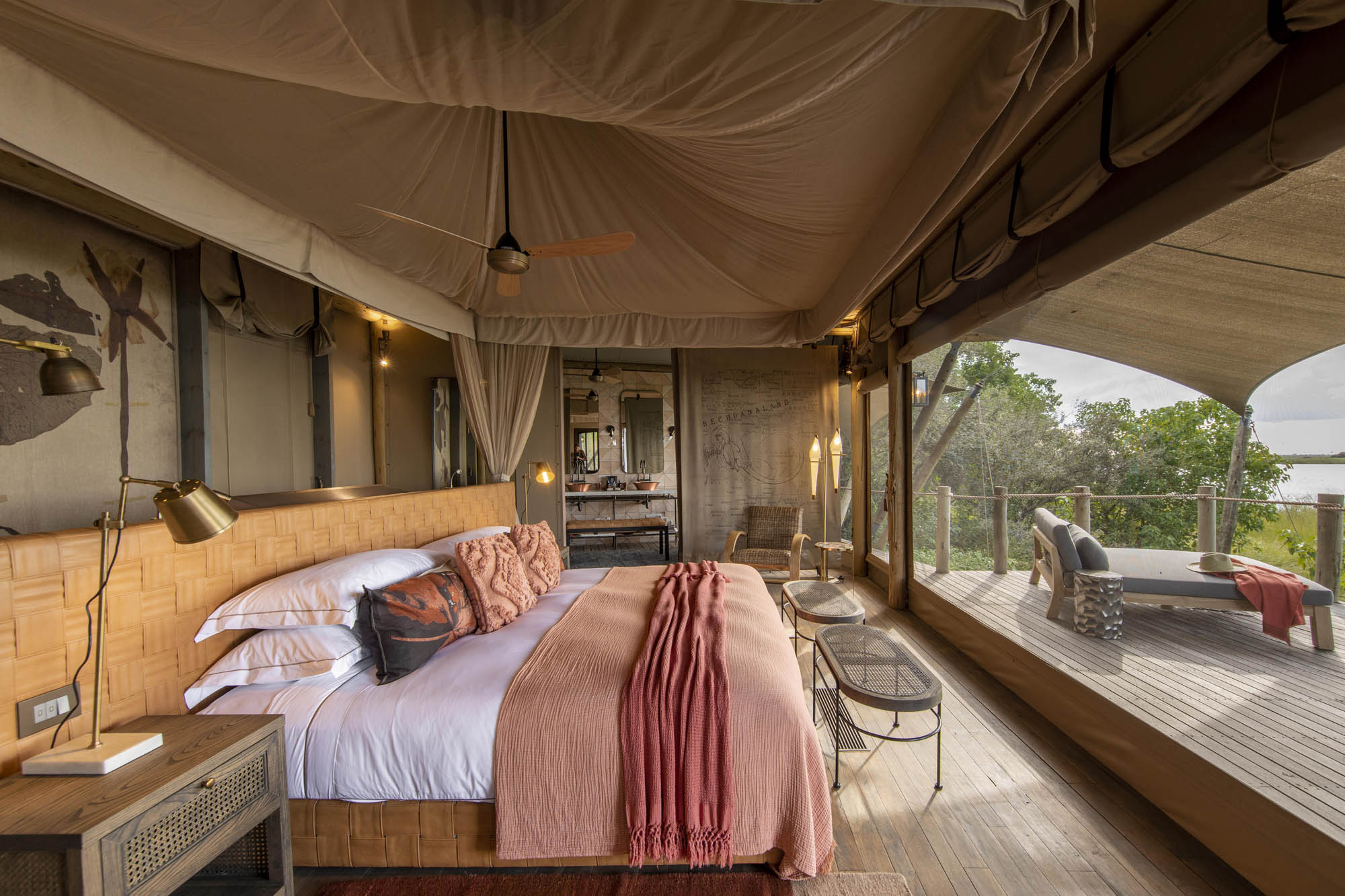 Photo by Wilderness Safaris
At around 10 pm most of the guests were again assembled around the open fire. Tim and Robin were the first ones to say good night, preparing to return to tent # 3. They declined an offer from one of the guides to accompany them to their tent. "We'll be fine, it's not far," said Robin as they took their flashlight and started up the path. "That's what the last nice couple said," the guide joked. Because of the earlier activity in camp, a guide went ahead to check the path anyway. There was a pride of nine lions not 10 meters away, busy crossing the path, the males so big they had to duck under the balustrades. Watching the lions move away we all made mental notes never to decline an escorted walk back to one's tent at night. When we later heard that Dumatau means 'roar of the lion', we were not surprised.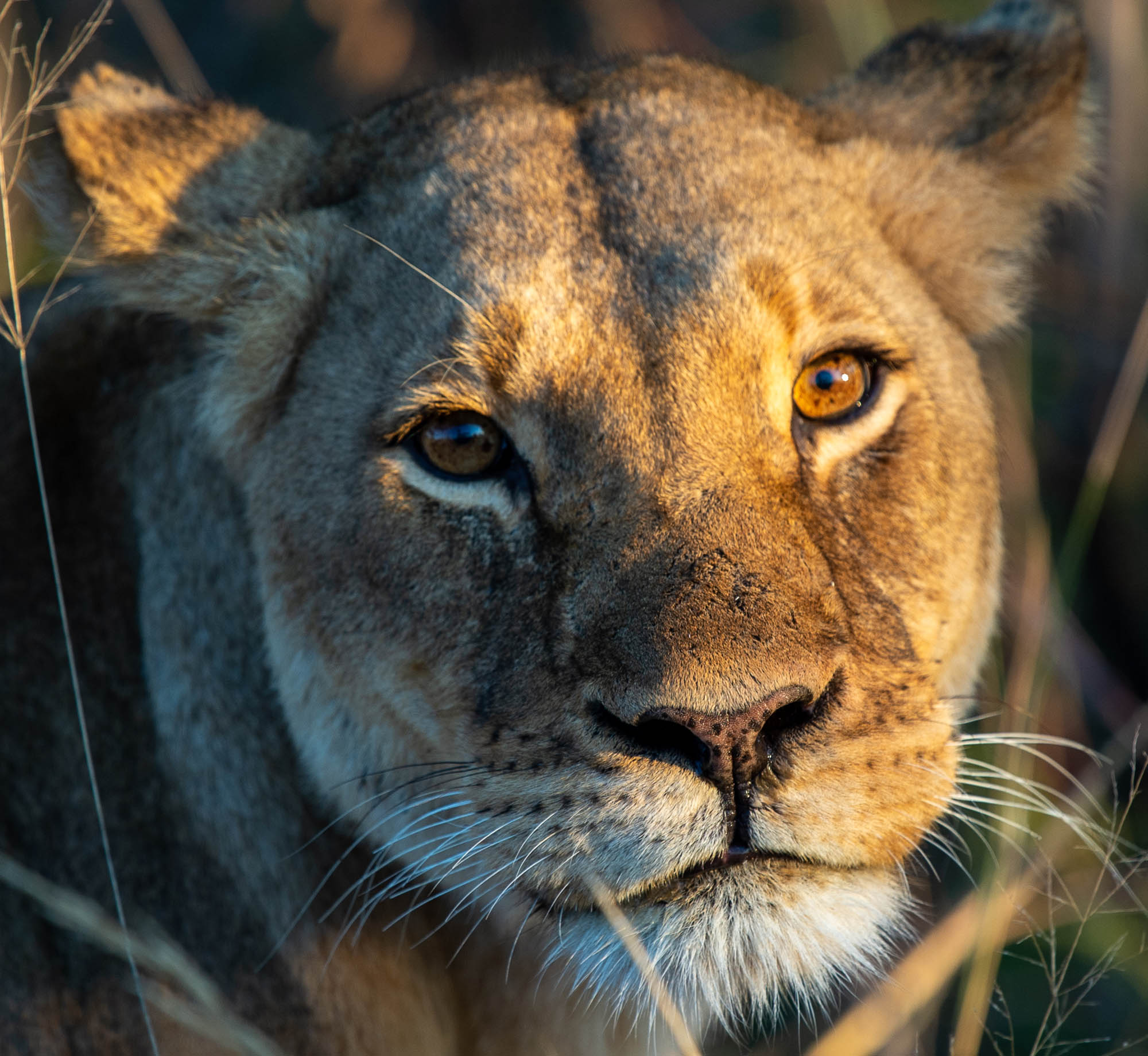 What can be said about Dumatau, can be said about Northern Botswana.  Every trip we take there underscores our long-held opinion that it is one the best game-viewing destinations in Africa.  On our best ever 10-day Botswana trip, Kathy and I saw close to 50 lions – twice seen hunting – once for buffalo and the other time for kudu. We observed leopards on three different occasions including one with the remains of an impala in a tree and another one with a youngster frolicking alongside. African wild dogs were likewise seen three times, once just seconds after they had taken down an impala; and cheetah twice, the latter sighting of a female knocking down and 'delivering' an impala to her five youngsters. She patiently waited in the shade until they had their fill, before she moved in and fed herself, keeping a wary lookout as the vultures started moving in. There were many other fantastic sightings including scores of elephants, magnificent sable antelope, a martial eagle on a fresh impala kill, an incredible scene at one of the camps with as many as 23 giraffe in one area, all staring at two cheetahs walking by; some superb night drives (including my first ever sighting of aardwolf ), and more.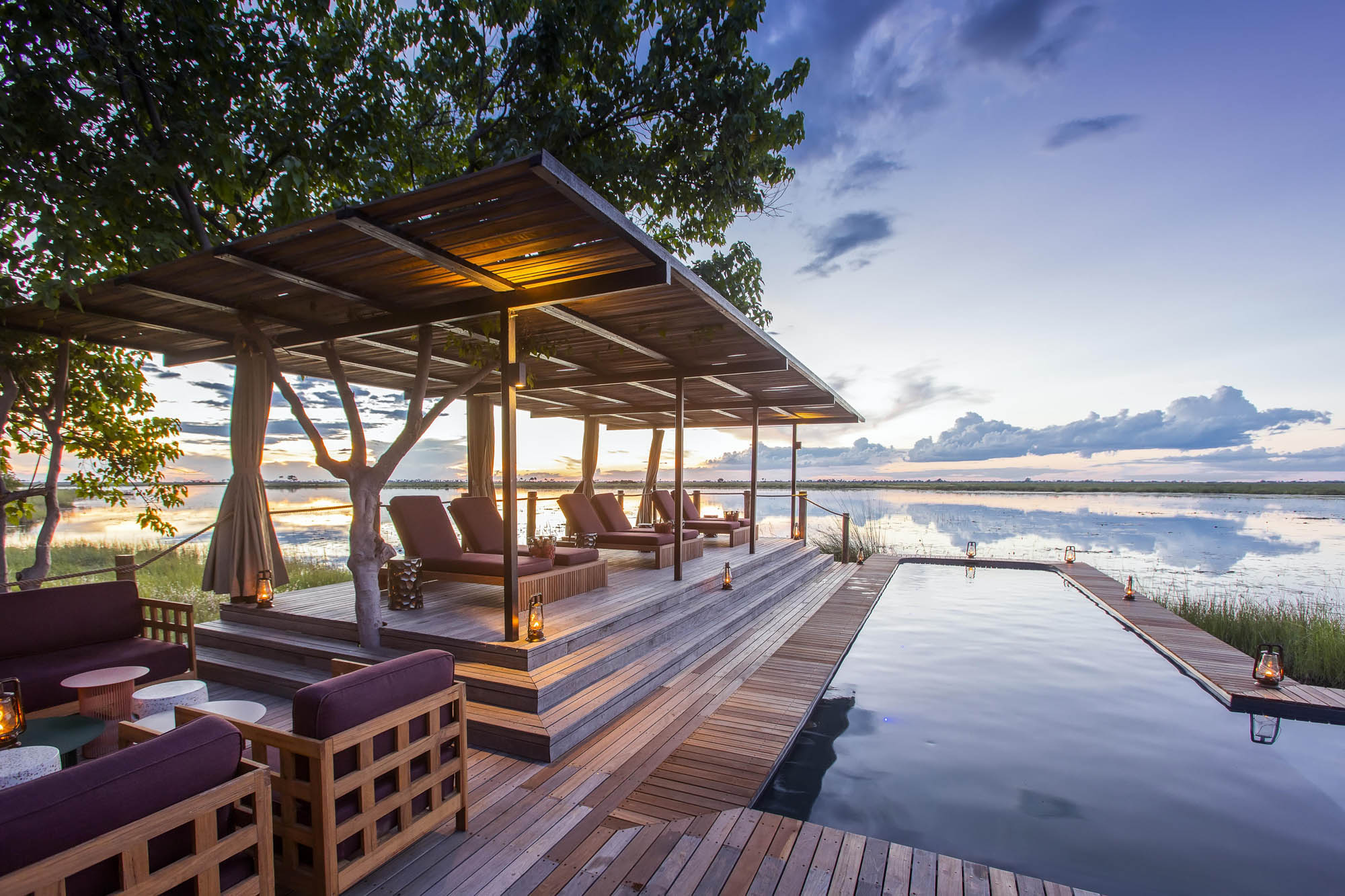 Photo by Wilderness Safaris
On a recent trip (July 2021), Fish Eagle Safaris' Lyndon and Christine spent a couple of nights at the newly rebuilt Dumatau Camp, now solidly in the premier/deluxe category.  The first thing that strikes you on arrival at the new Dumatau is the magnificent main area and location overlooking the Linyanti River.  The deck is large with multiple locations to take a seat and spend some time in between game drives looking for elephants to cross or observing anything that might come to get a drink of water.  The three-sided bar is one of the focal points but there are so many different areas within the main area that it is hard to single any one of them out.  The elongated deck which juts out into the water is also eye-catching and really stands out at night when it is lit by bonfire light.  The rooms are equally breathtaking, very large and luxurious, private plunge pools, snack jars full of dried meat, personal coffee, and other amenities.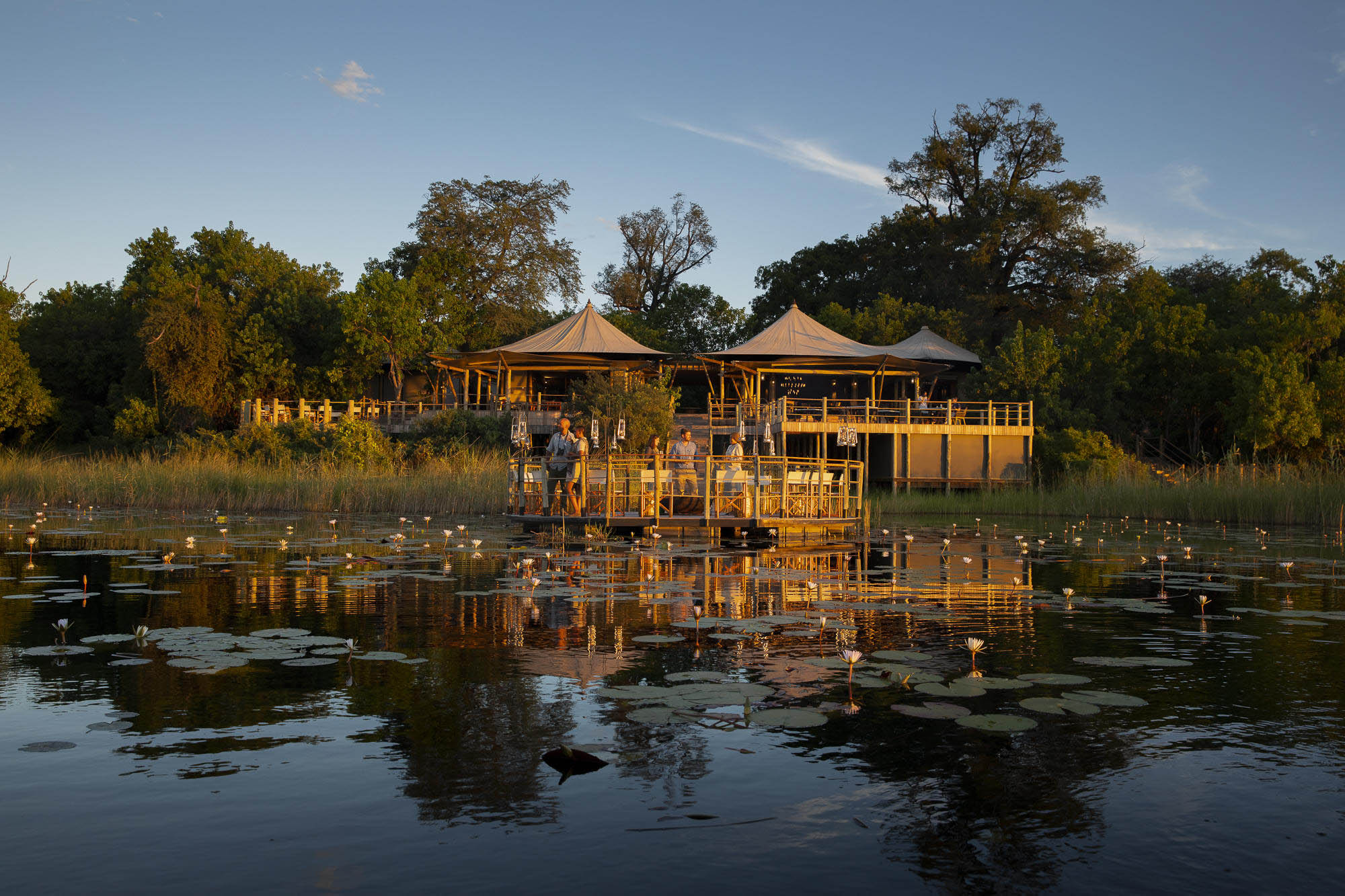 Photo by Wilderness Safaris
In a nutshell, everything you ever wanted in a safari lodge and more. Elegant, exciting, fun to hang out in, an inviting bar plus several cozy, secluded corners for private dinners. You could spend three nights here without having two meals in the same spot. The variety of food, preparation and presentation were excellent and every bit the equal of several deluxe properties we had visited previously.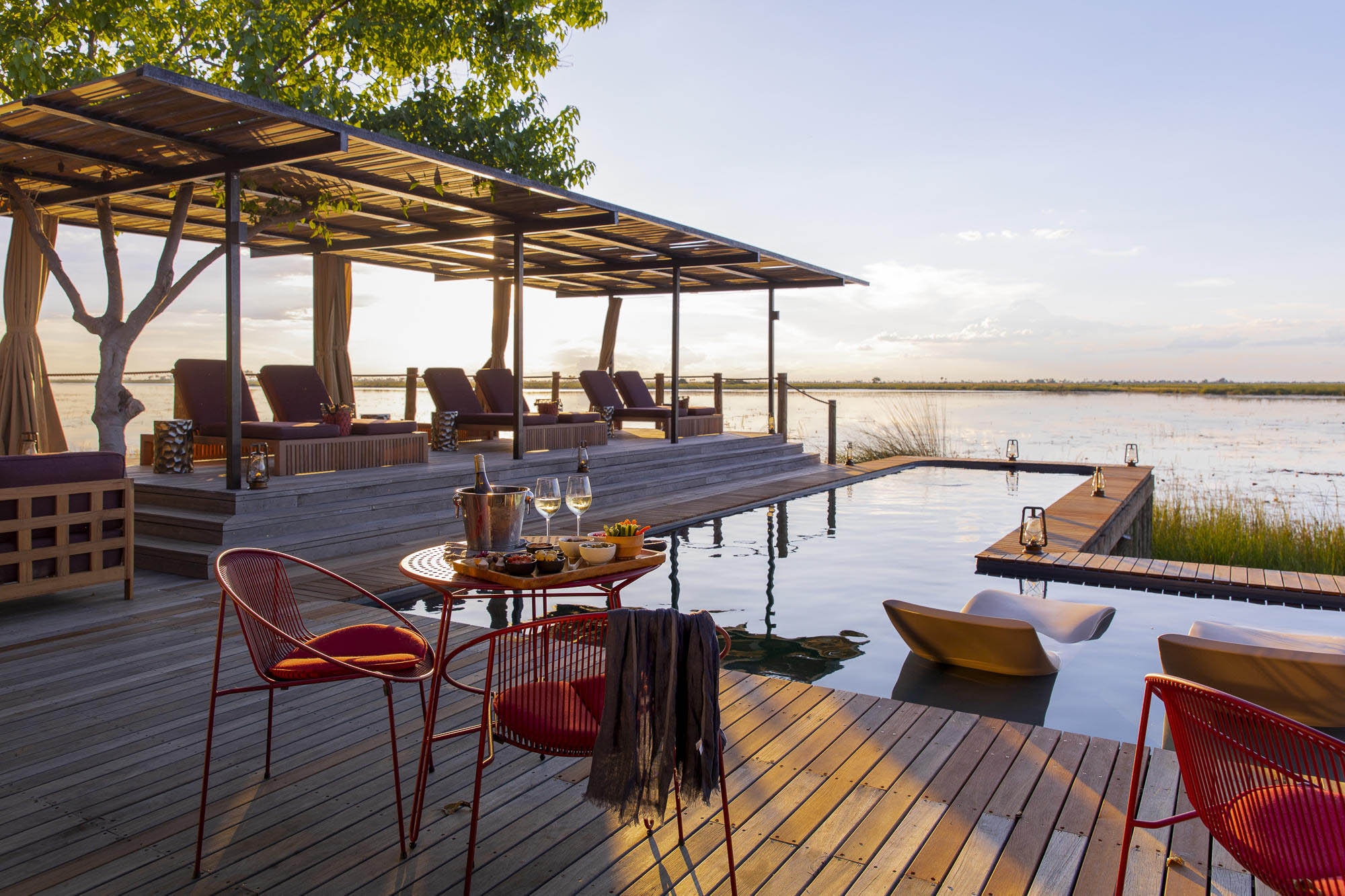 Photo by Wilderness Safaris
The main pool is just a short walk from the main area on the elevated boardwalk.  During the warmer months it would be an ideal place to relax and pass some time while reading a book, always with one eye towards the river lest you miss something.  The gift/curio shop is just adjacent and the spa is a short stroll away.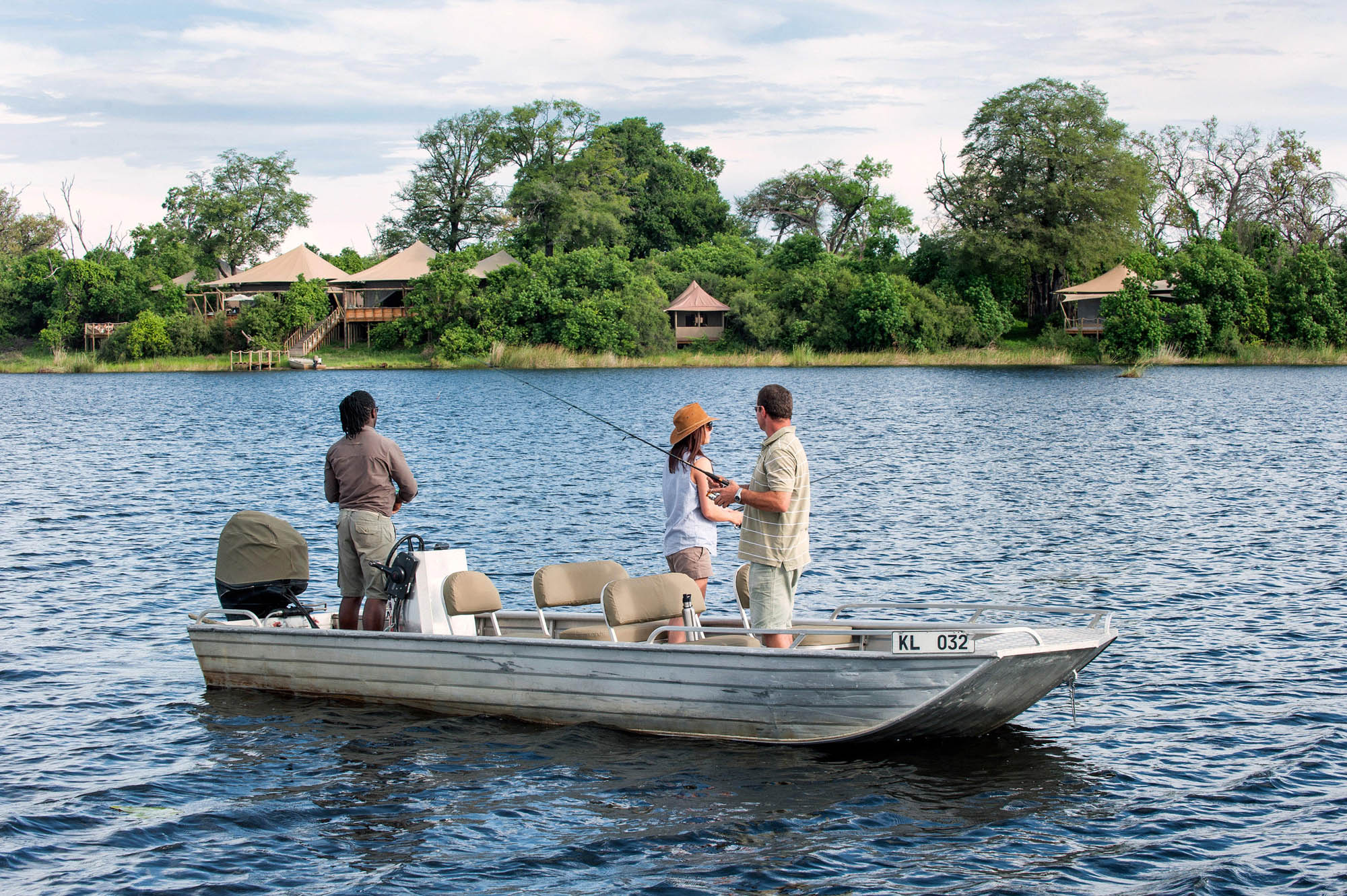 Photo by Wilderness Safaris
But beyond just being fun and exciting, we enjoyed the beautiful surroundings and the complete privacy. There was not a person or another boat to be seen or heard in any direction. We had miles and miles of river, marsh and lagoon all to ourselves. That is what makes the private concessions in northern Botswana so special. You just flat-out don't have to deal with anything like the numbers of visitors and presence of other vehicles which often mar the experience in other more heavily visited safari destinations.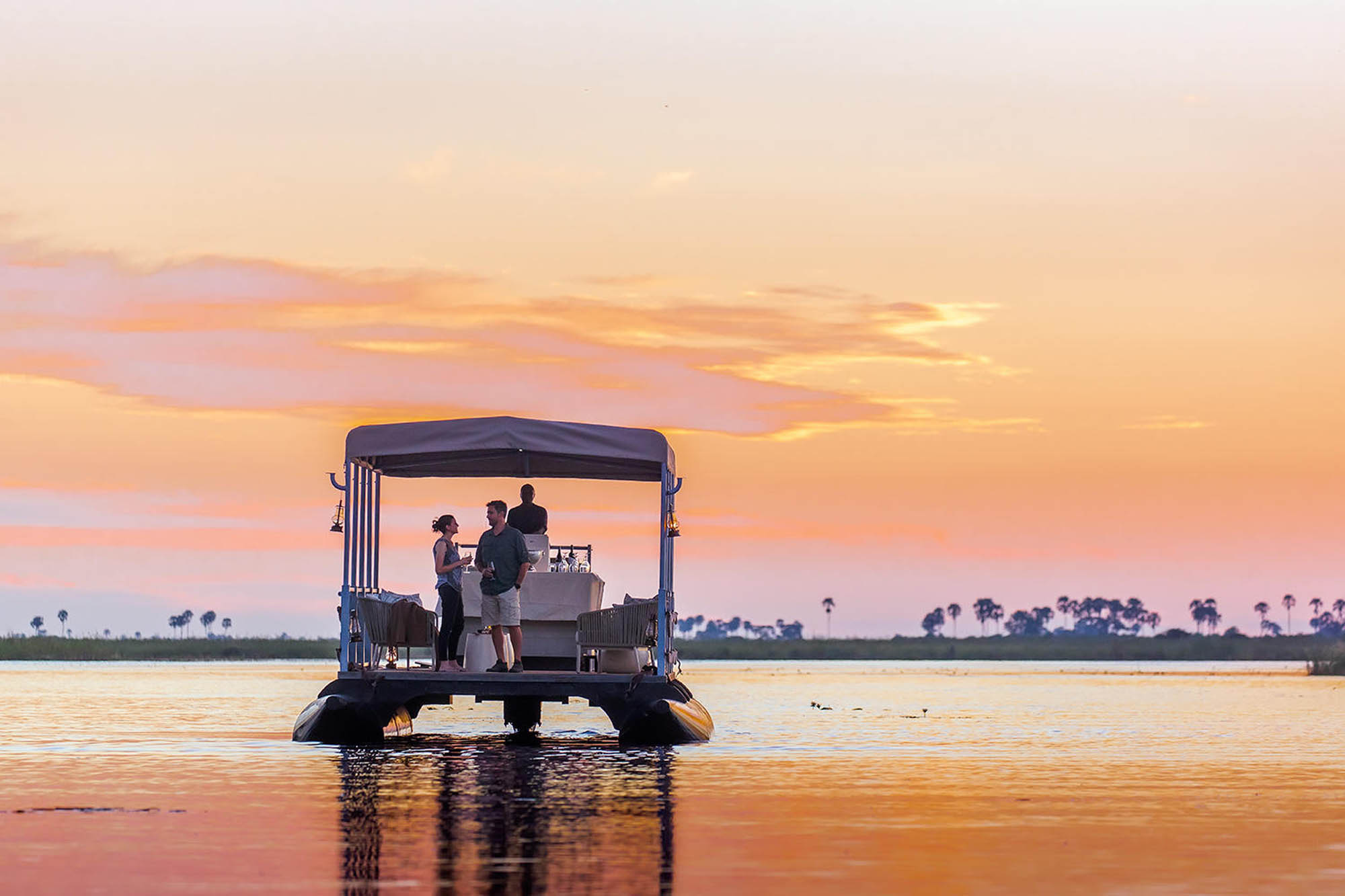 Photo by Wilderness Safaris
An interesting activity which we tried out for an hour or so is a launch or pontoon cruise. The vessel which takes up to 15 or so passengers is able to cruise along the Linyanti River comfortably and smoothly, either up or downstream from Dumatau, and is ideal for brunch or sundowner outings.  In fact we were able to watch our chef prepare the food for us on a small open fire just behind us on the boat.  We would encourage all our clients to try this activity at some time during their stay at Dumatau. The pontoon boat provides a safe and stable platform from which to view and photograph hippos and crocodiles, and it is perfect for observing elephants swimming across the river, fortunately a fairly frequent occurrence in the dry season.  
YOU MIGHT ALSO BE INTERESTED IN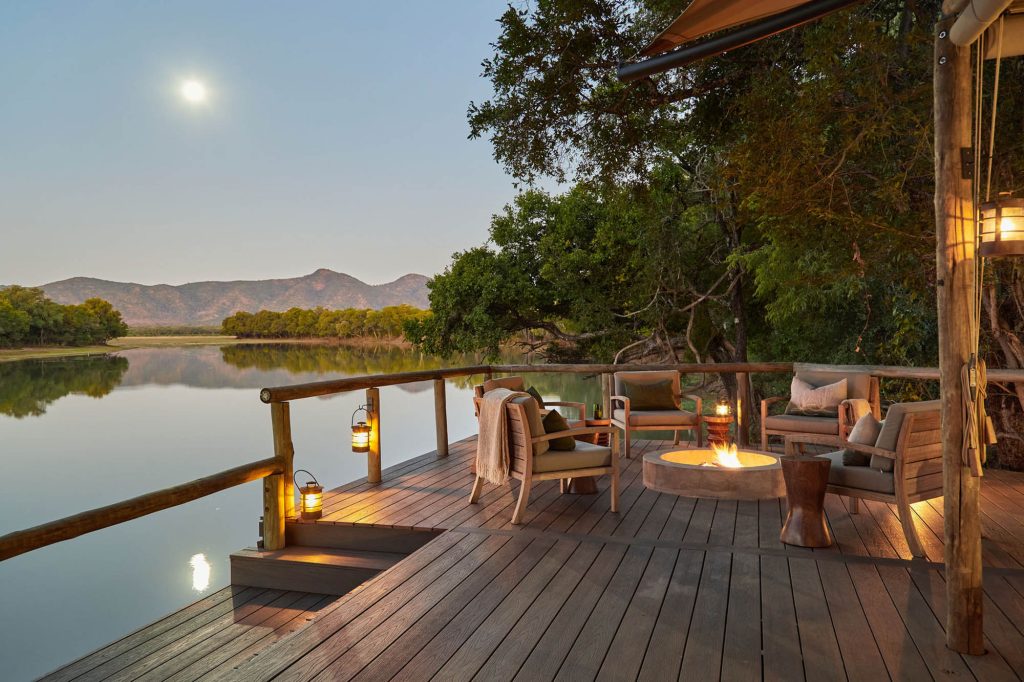 10th Sep 2021
Chindeni and the Bushcamp Company, Zambia
By late July we found ourselves at Chindeni, a small Bushcamp Company property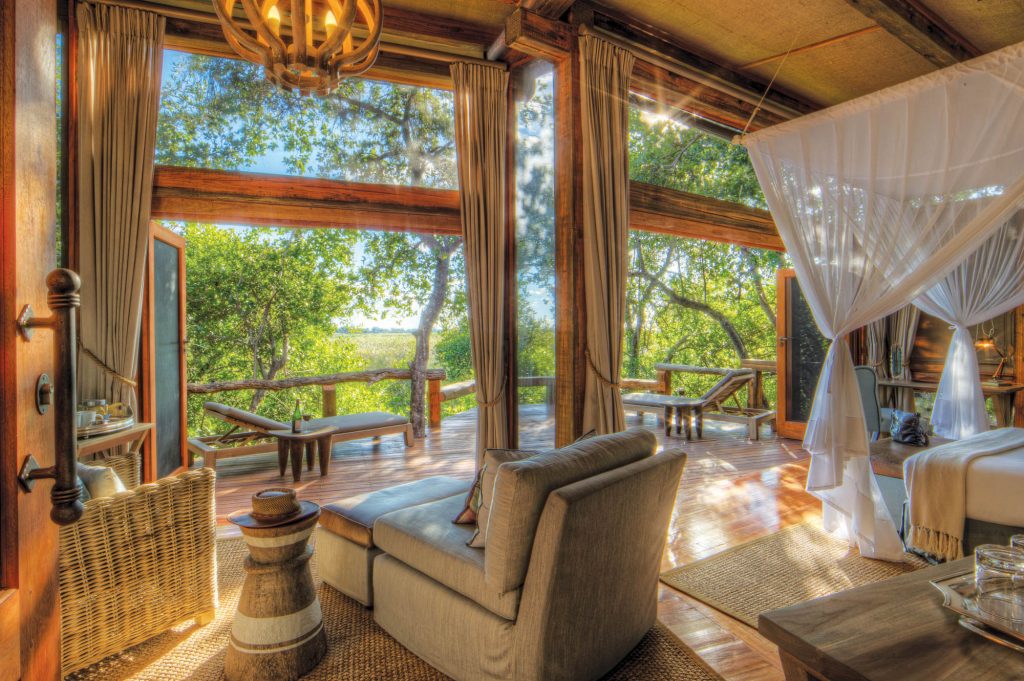 3rd Oct 2022
Camp Okavango, Botswana
Camp Okavango is in the heart of the permanent part of the Delta. In this idyllic setting there are no vehicles, and it is just a short walk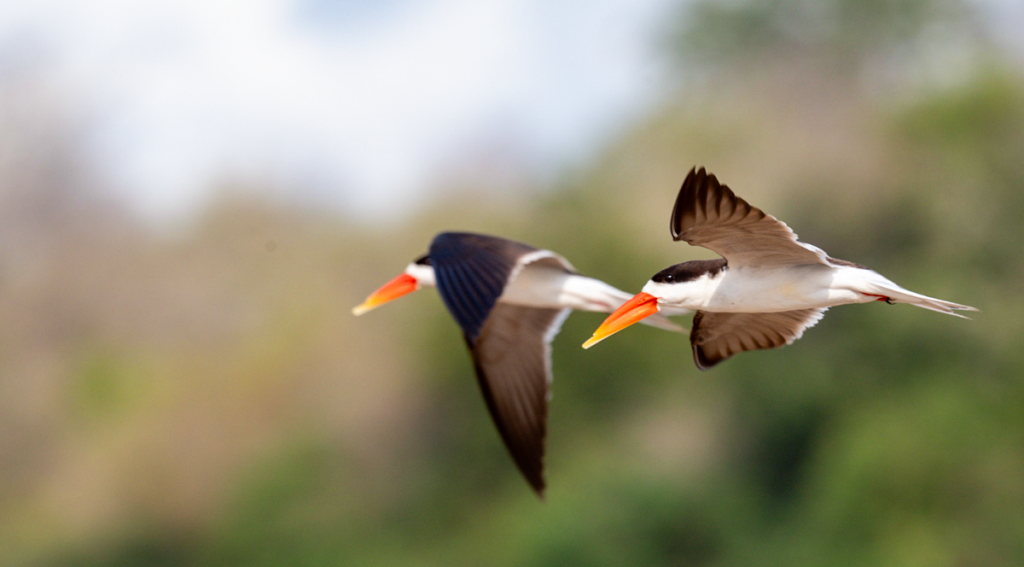 14th Oct 2023
From My Safari Notebook: Wildlife Photography
Birds in flight and wildlife photographers have an uneasy relationship. Things go wrong as often as they go right. Getting focus-lock on a moving subject
SUBSCRIBE TO OUR NEWSLETTER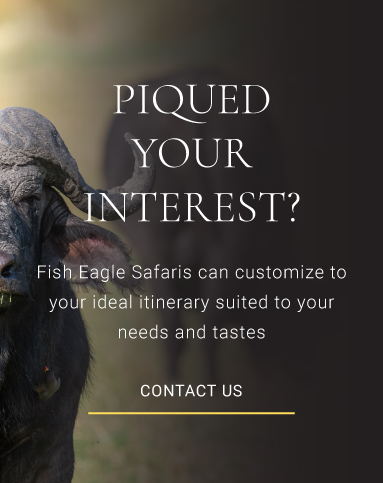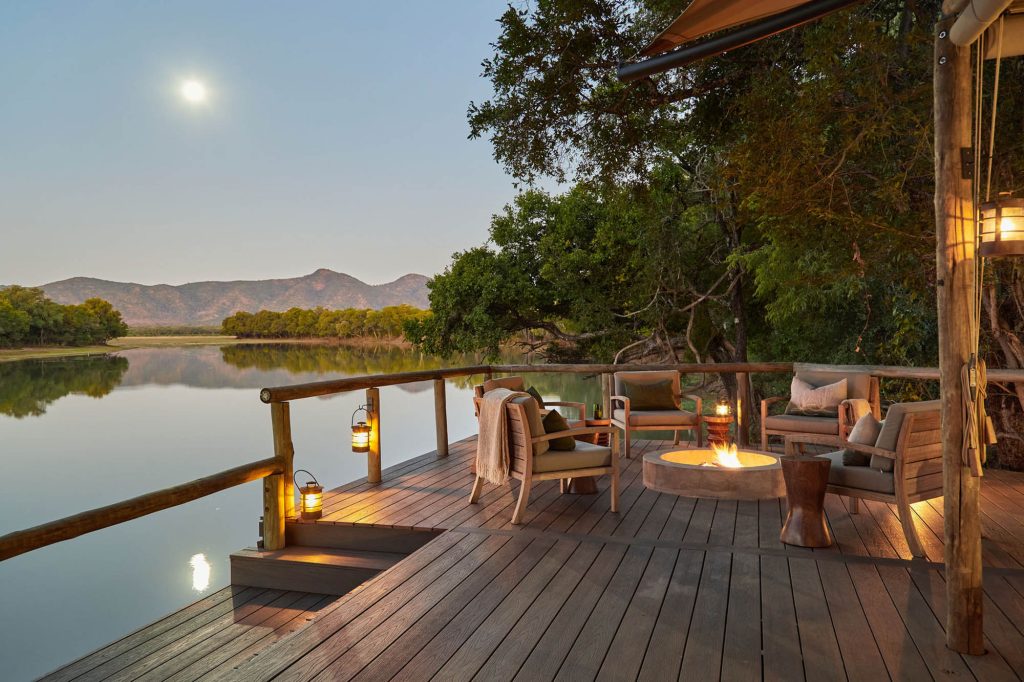 10th Sep 2021
Chindeni and the Bushcamp Company, Zambia
By late July we found ourselves at Chindeni, a small Bushcamp Company property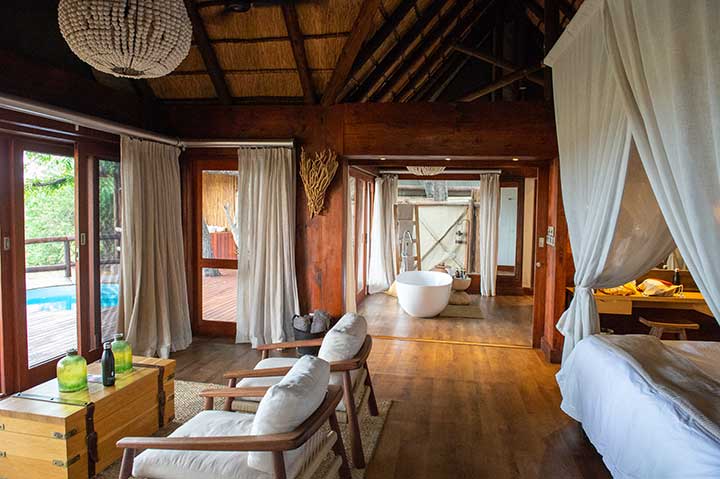 4th Aug 2022
On Safari At Belmond Eagle Island Lodge, Okavango Delta
What is the 'secret sauce' for an unforgettable few days on safari in Botswana? It starts with the animals, of course. The elephants, lions, giraffes, hippos