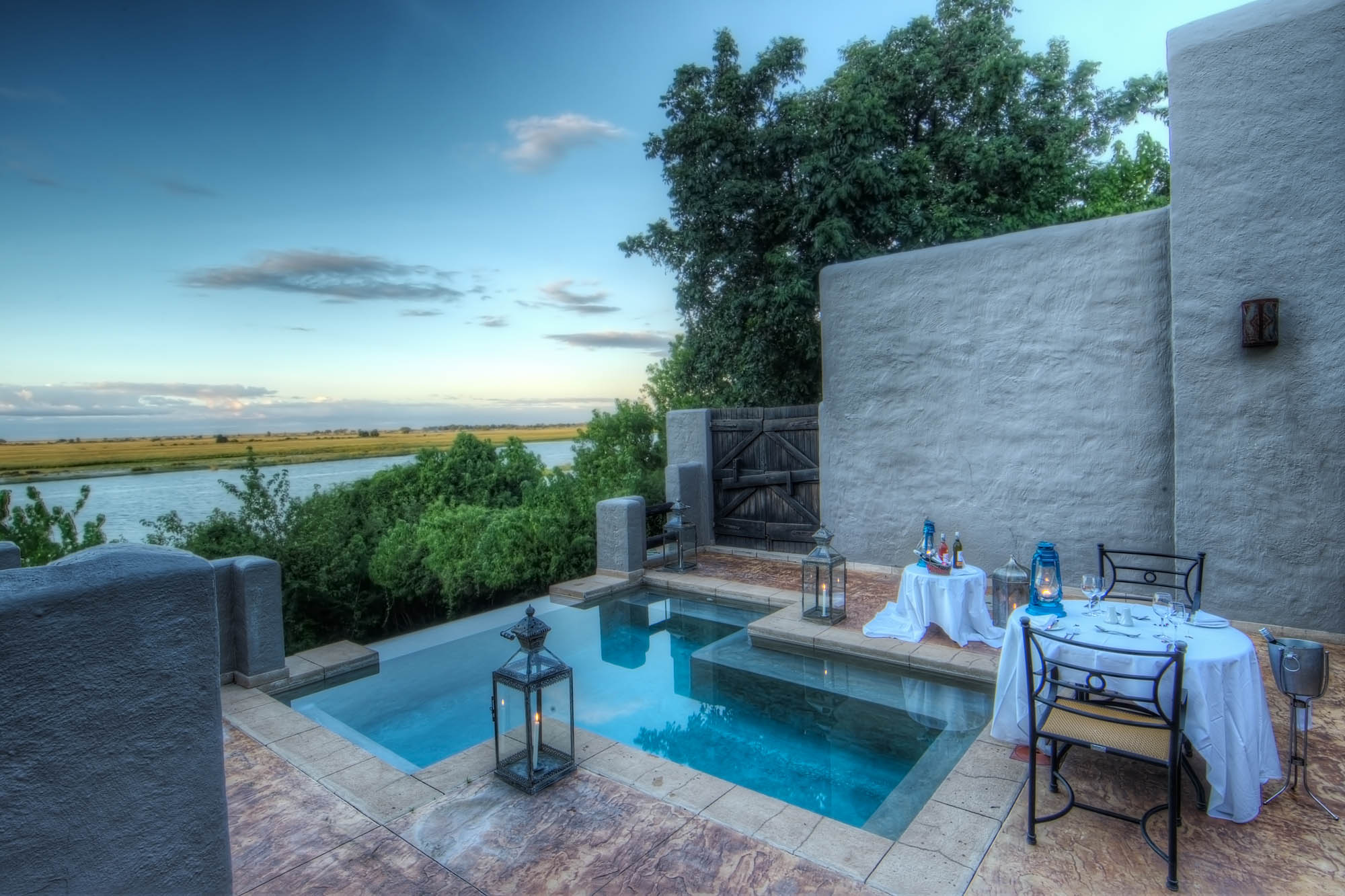 Photo: Desert & Delta Safaris
Chobe Game Lodge, Botswana
I've always been a Chobe Game Lodge 'fan' and my most recent experience there just underscored the many positives of staying there.  It is the only lodge inside the Chobe National Park and it has an ideal location right on the Chobe River.  There are some restrictions being inside the reserve (no off-roading and no night drives) and at times there can be too many vehicles in one area or at one sighting.  But these issues can be managed (for example with an early game drive start) and there is a very good road network so it is really not critical to be able to drive off-road.  In a park environment like this it will cause chaos and ruin the place in no time.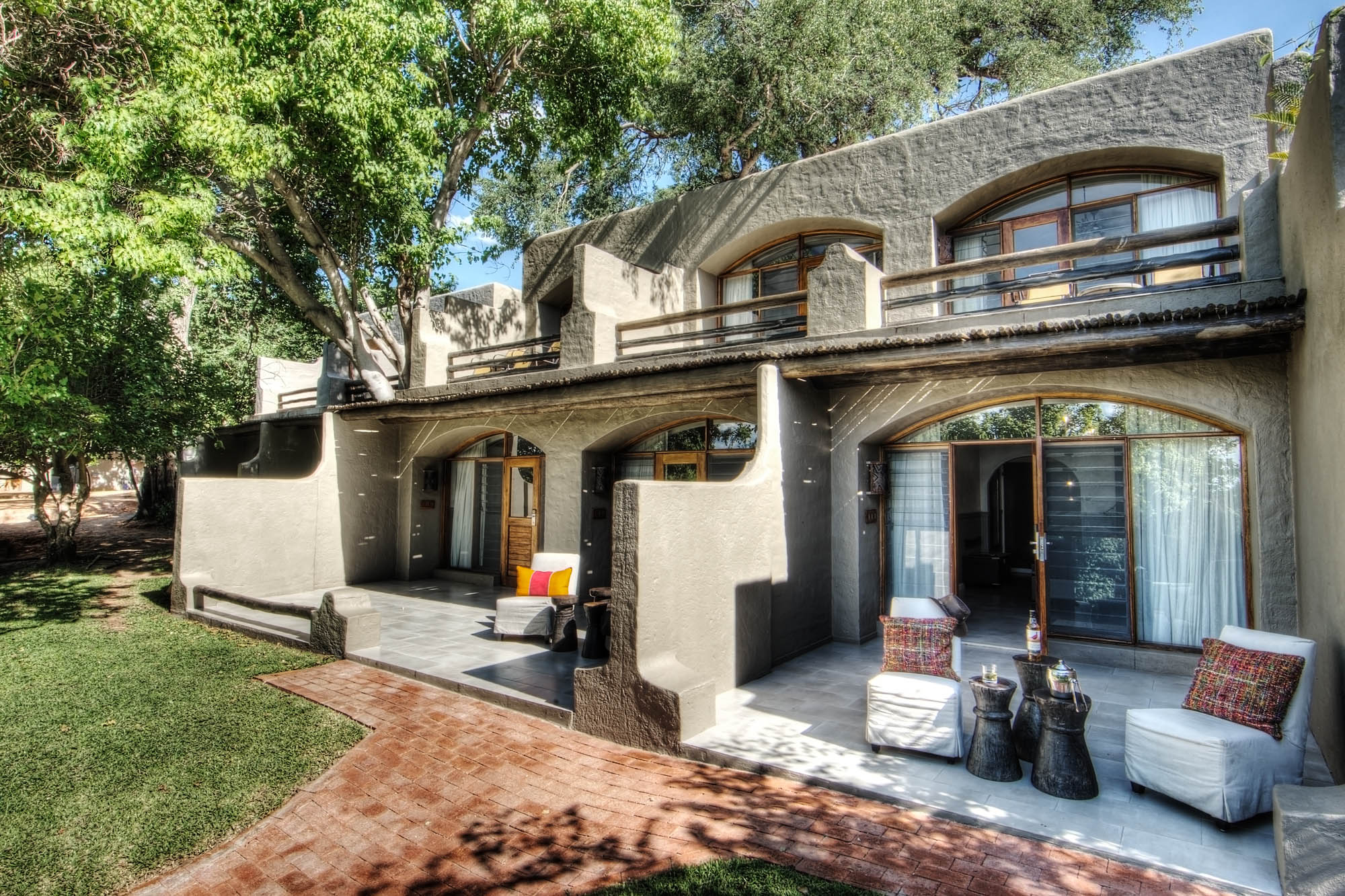 Photo: Desert & Delta Safaris
The main reason to visit Chobe Game Lodge is to enjoy its proximity to the water and the much greater degree of exclusivity which you can get doing a boat cruise on the river, as opposed to a game drive.  Being on the river is a fantastic safari experience and lends itself to some of the best wildlife photographs of all, with animals inside or on the edge of the water, and a nice green backdrop to boot.  There are few – if any – places in Africa where you will enjoy better views of giant Nile crocodiles and hippopotamus, both in and out of the water, than at Chobe Game Lodge.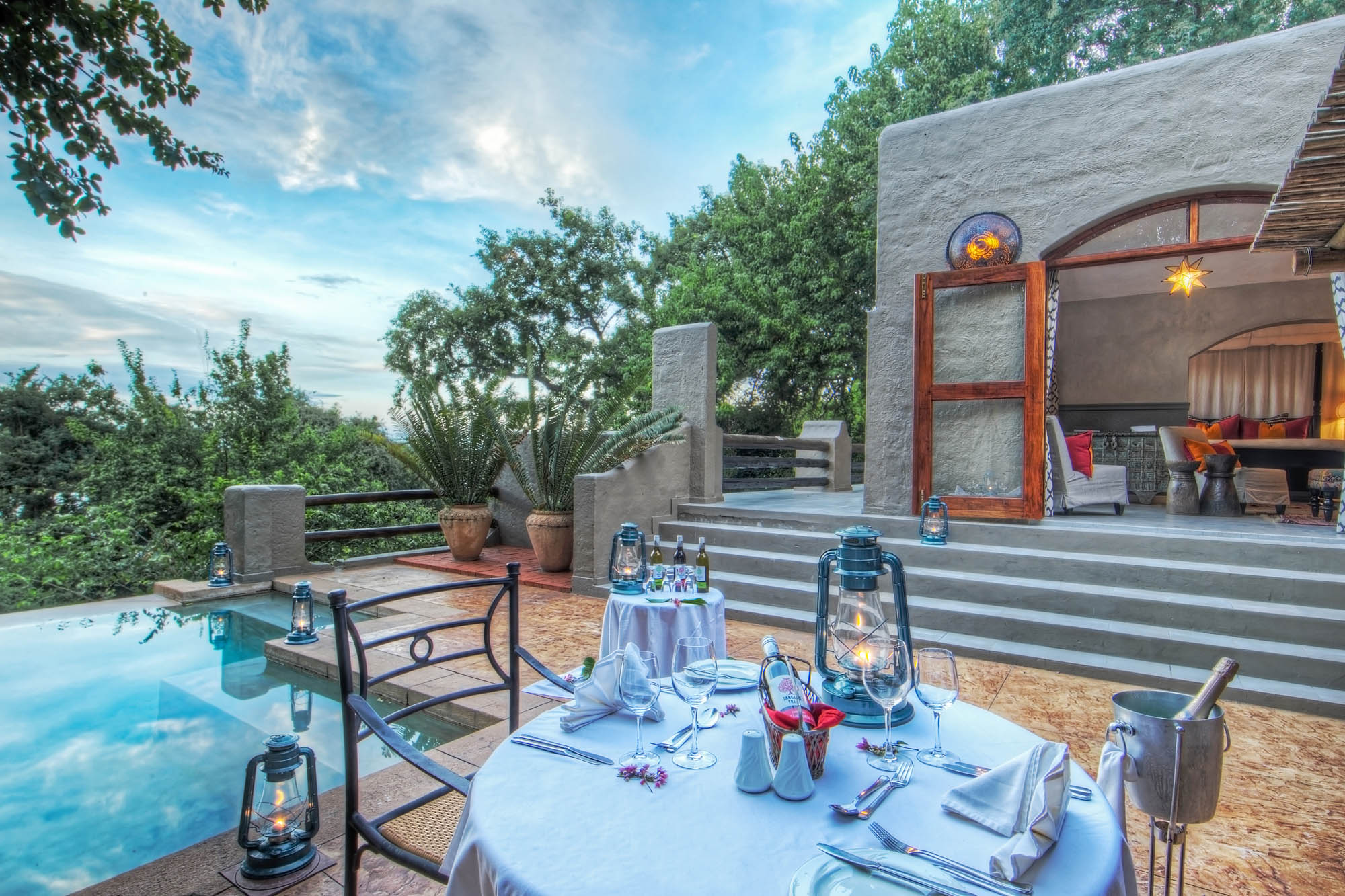 Photo: Desert & Delta Safaris
Year-round but more so in the dry season the boat safaris are ideal for observing the famous Chobe elephants in and around the river.  At times there are huge herds of them congregating on the banks of the Chobe River.  Sometimes just slaking their thirst, more often than not getting totally submerged and even swimming to some of the islands.  Ideally observed and photographed from one of the CGL safari boats.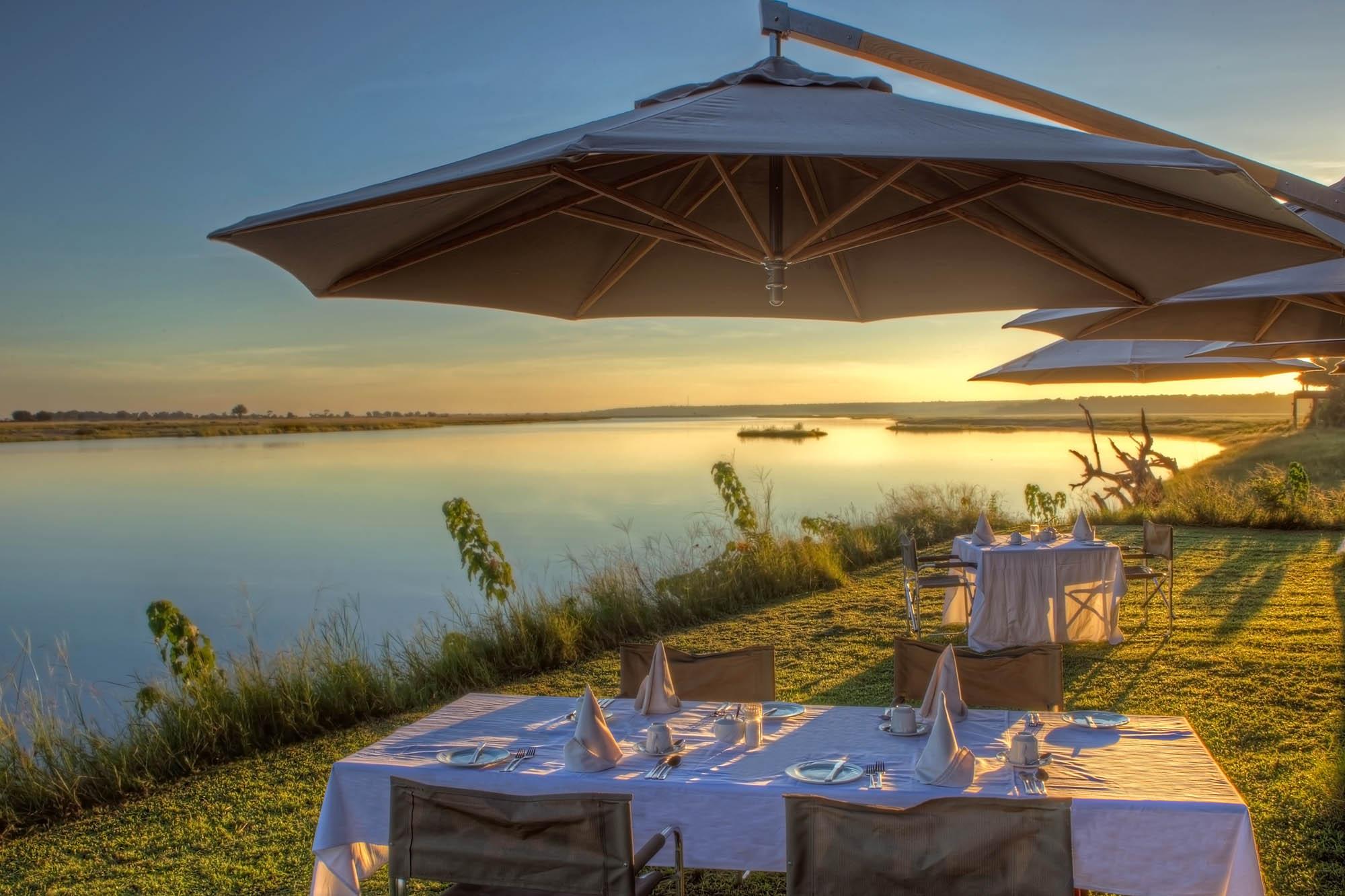 Photo: Desert & Delta Safaris
A couple of nights at Chobe Game Lodge will improve almost any Botswana itinerary.  Just don't go there thinking it will be like spending time in a small tented safari camp.  Quite the opposite:  CGL is a hotel in the bush but a very special one with superb atmosphere, game galore, a very long list of things to do, great for kids and just flat-out fun and entertaining.
Photo: Desert & Delta Safaris
My colleague Lyndon spent a couple of nights at Chobe Game Lodge barely a week ago (early July 2021) and had this to say:  "This is my second stay at Chobe Game Lodge and it has really cemented why it is a favorite of ours in Chobe.  Even though it is a proper lodge and on the larger side of things compared to many of the small, intimate camps in Botswana, the staff and guides always make sure it has the feel of a smaller camp.  Plus it has an enviable position inside Chobe National Park, farther west than the myriad of lodges in Kasane.  This makes the boat cruises feel almost as if you are in a private concession.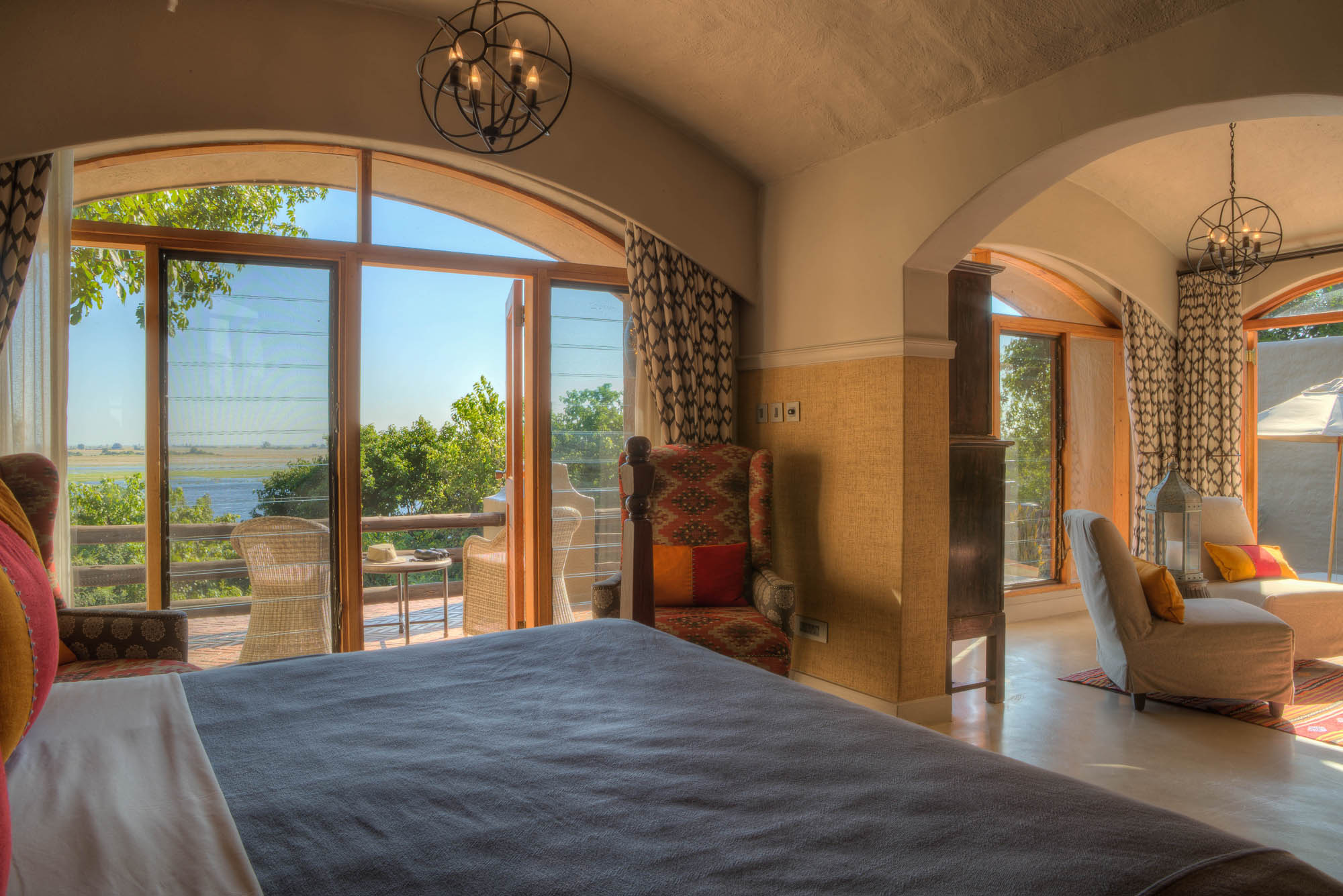 Photo: Desert & Delta Safaris
After arrival into Kasane it is a 10-minute drive to get to the national park border, followed by a 45-minute slow-moving transfer to the lodge.  We had time to get settled in our rooms before heading out on a sunset cruise.  All the boats are electric, another unique CGL advantage.  Highlights included plentiful elephants, a gorgeous sunset and witnessing an African fish eagle pull a massive tiger fish from the river not 30 feet from our boat.  It actually landed in the water partially submerged before taking flight with the prize in its talons.  Fantastic!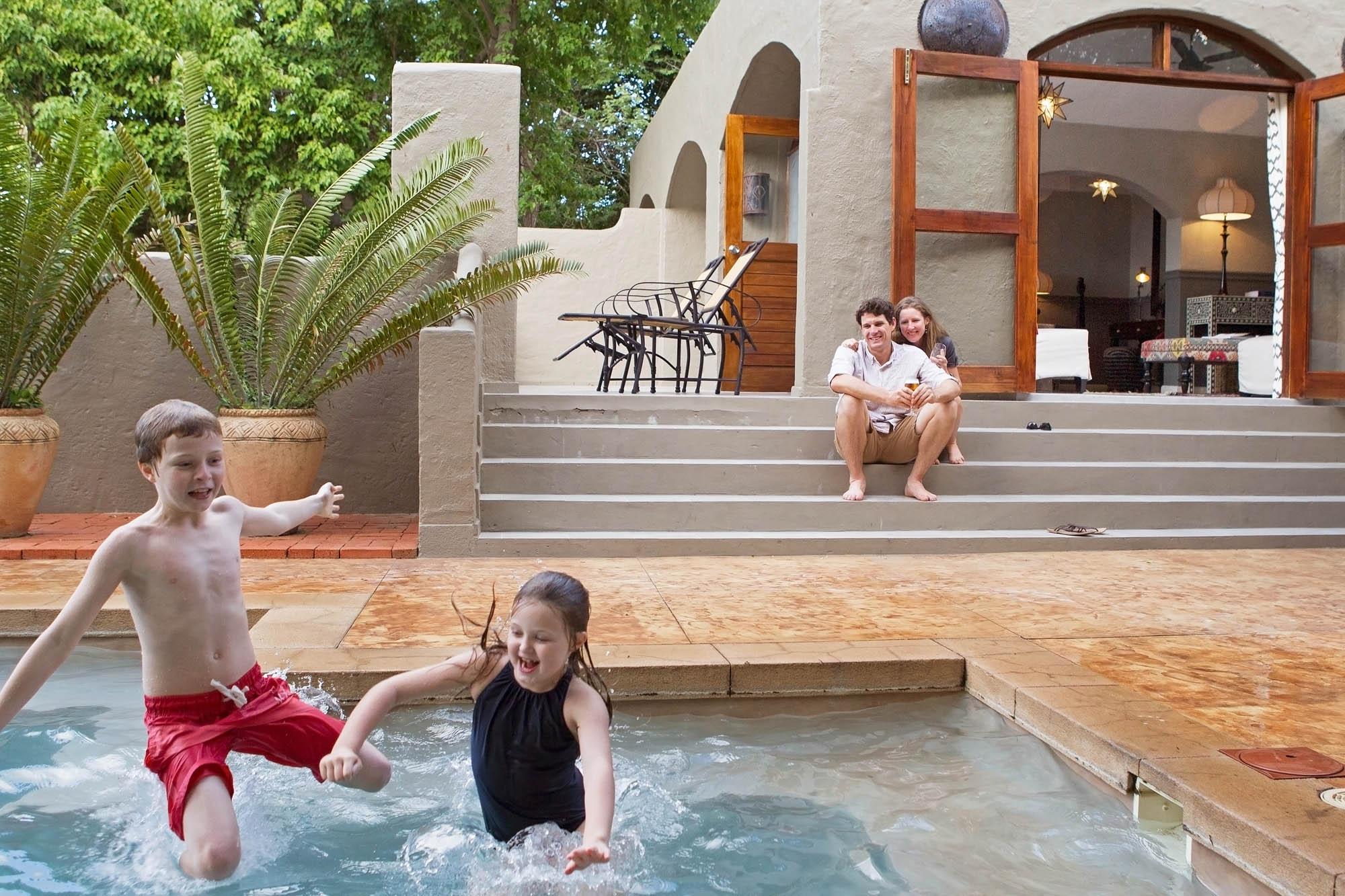 Photo: Desert & Delta Safaris
Meals are served a la carte and are quite good.  For dinner I had onion & leek soup, steak and creme brulee.  The first two were excellent; the creme brulee could have  done with a slightly more delicate sugar crust.
Temperatures during the afternoon and evening were quite mild, which made it surprising how chilly the start of the morning game drive turned out to be.  Visitors need to be prepared to layer their clothing in late June and July.  After a slow start we spotted a lion off in the distance and made our way over to it.  There were two females heading back to the bush after having an early morning drink in the river.  At Chobe Game Lodge the vehicles are all electric and seating is 4 X 3 – the guiding crew is all female.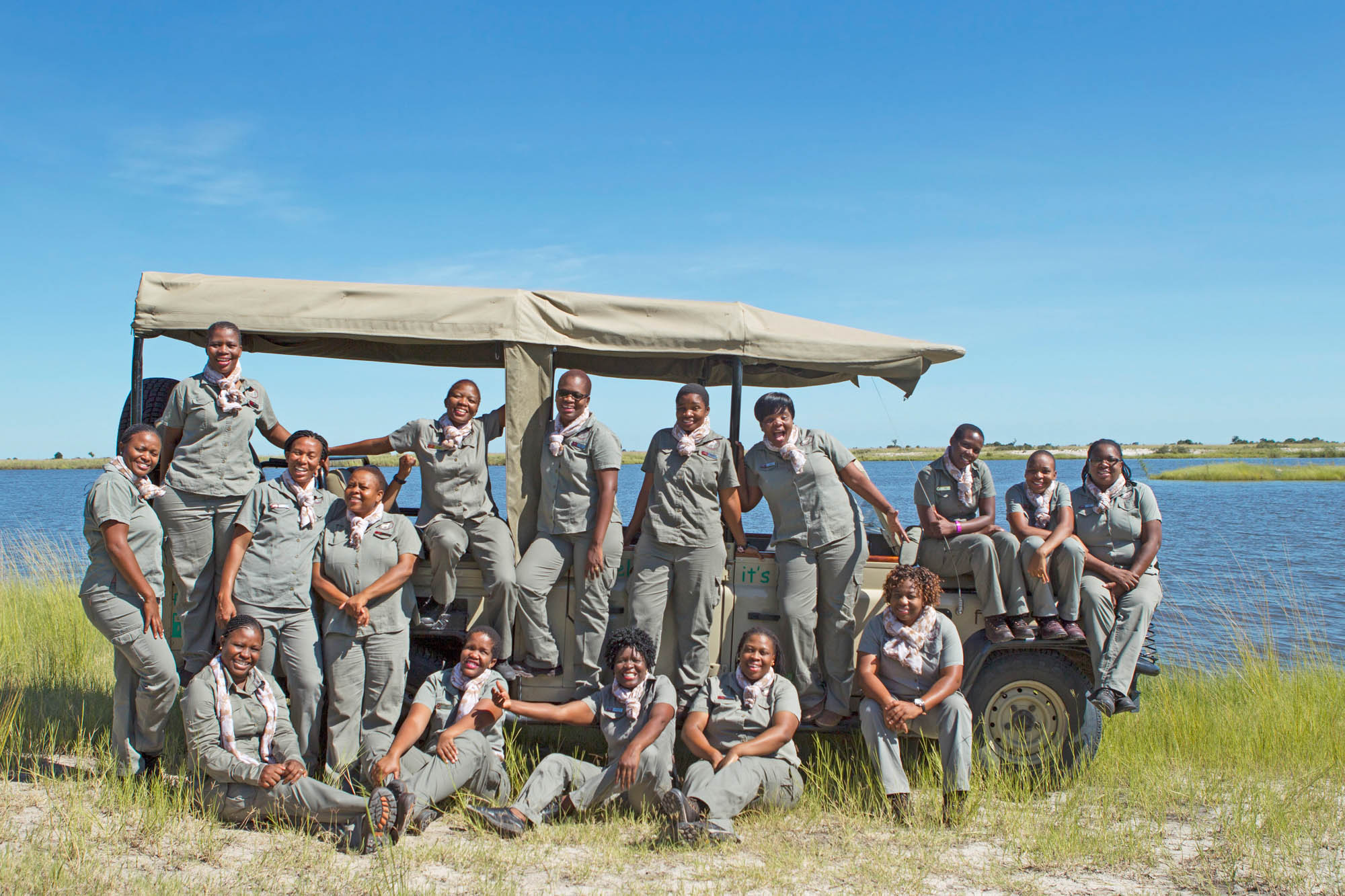 Photo: Desert & Delta Safaris
Another good dinner on my second night there, with tomato and carrot soup, lamb and a delicious, traditional malva pudding to end things off.  The following morning we took a sunrise cruise.  If you spend at least two nights here, this is a good option.  There were lots of birds around, good general game and we experienced a gorgeous sunrise."
Over the course of several visits to the property over the years,  the interior part of the lodge including the reception, bar/lounge, verandah and restaurant have remained very much the same.  The rooms have undergone some significant upgrading, with noticeably bigger bathrooms.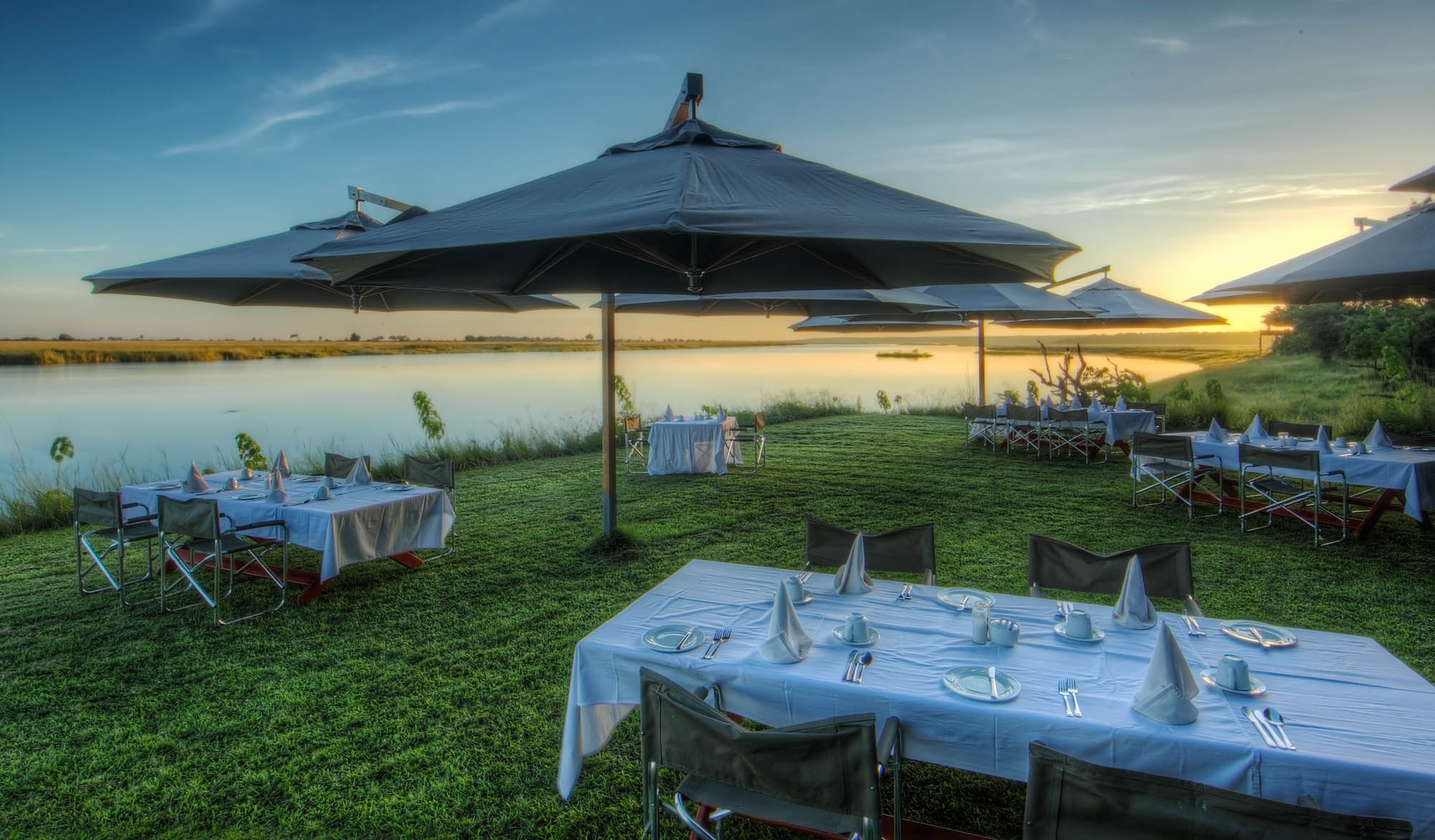 Photo: Desert & Delta Safaris
Something which I noticed on arrival on my last visit – for a late lunch – was the addition of an 800-meter long raised walkway which hugs the edge of the Chobe River and makes the most of the fantastic views over the water and grassy plains beyond. 
The walkway has several nooks where private dinners or other activities can be enjoyed and it is large enough – at the eastern-most point – to host an outdoor dinner for the entire camp.  Subsequently, the owners of CGL extended the western portion of the boardwalk as well, all the way to the current boat jetty.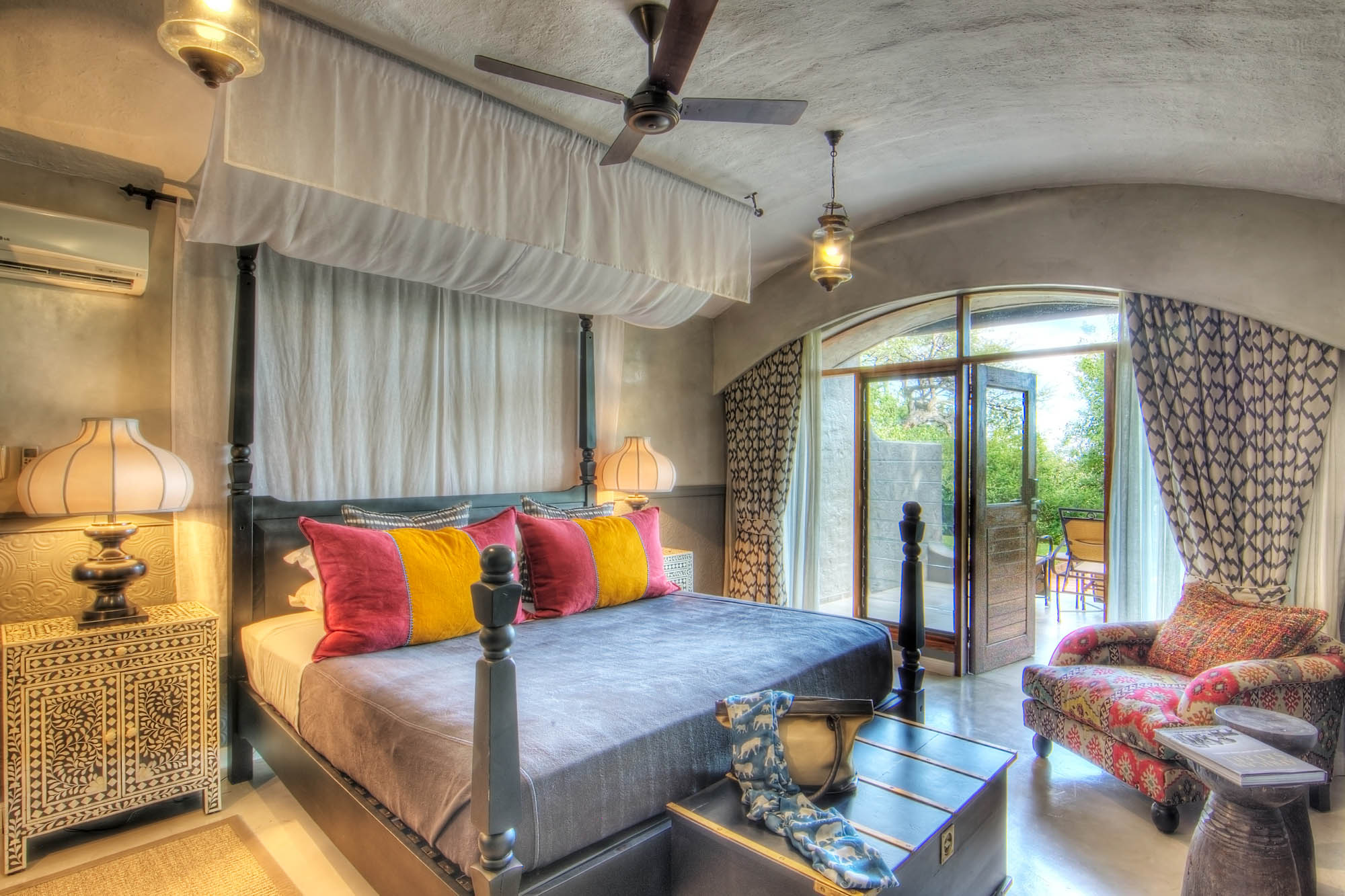 Photo: Desert & Delta Safaris
Another relatively new addition was a large outdoor dining/boma venue, with oversized umbrella stands capable of providing shade for 30+ people if required. The pool at CGL is still in an ideal semi-shaded spot, blending into the natural scenery.
From a previous visit to CGL, I recalled the wide choice and nice presentation of food dishes.  If anything, the food selection and choice was even better on my last visit.  Invariably there were multiple choices of starters, main course and desserts for dinner and lunch, and an array of hot and cold items for breakfast.  Coffee lovers take note:  CGL has an espresso machine which produces some fantastic coffee!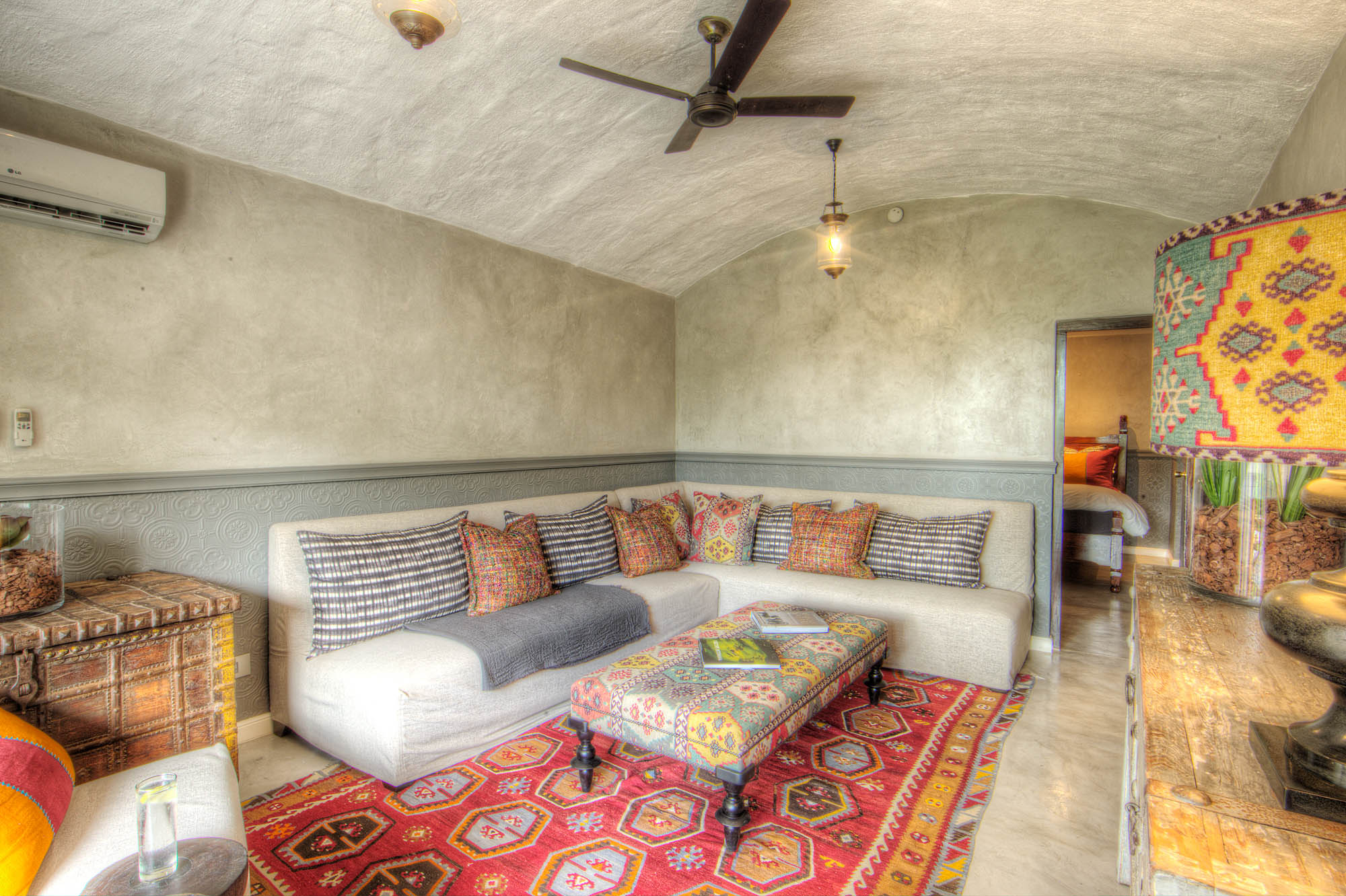 Photo: Desert & Delta Safaris
In summer (Nov to Feb), morning game drives at CGL start early – at 0530A – which requires a wake-up call as early as 0430A to 0500A – depending on how quickly you can get ready.  Most guests show up at the restaurant at just after 0500A for a cup of coffee or tea and a rusk or freshly baked muffin.
Then it is off on a game drive of about 3 hours duration.  The very early departure has two main benefits:  you get to enjoy the cool morning temperatures before it starts to get really hot around 10:00 am, and you mostly beat the crowd by being able to enjoy game viewing west of CGL for a good amount of time – as much as 2 hours – before other vehicles & day trippers from Kasane start to show up.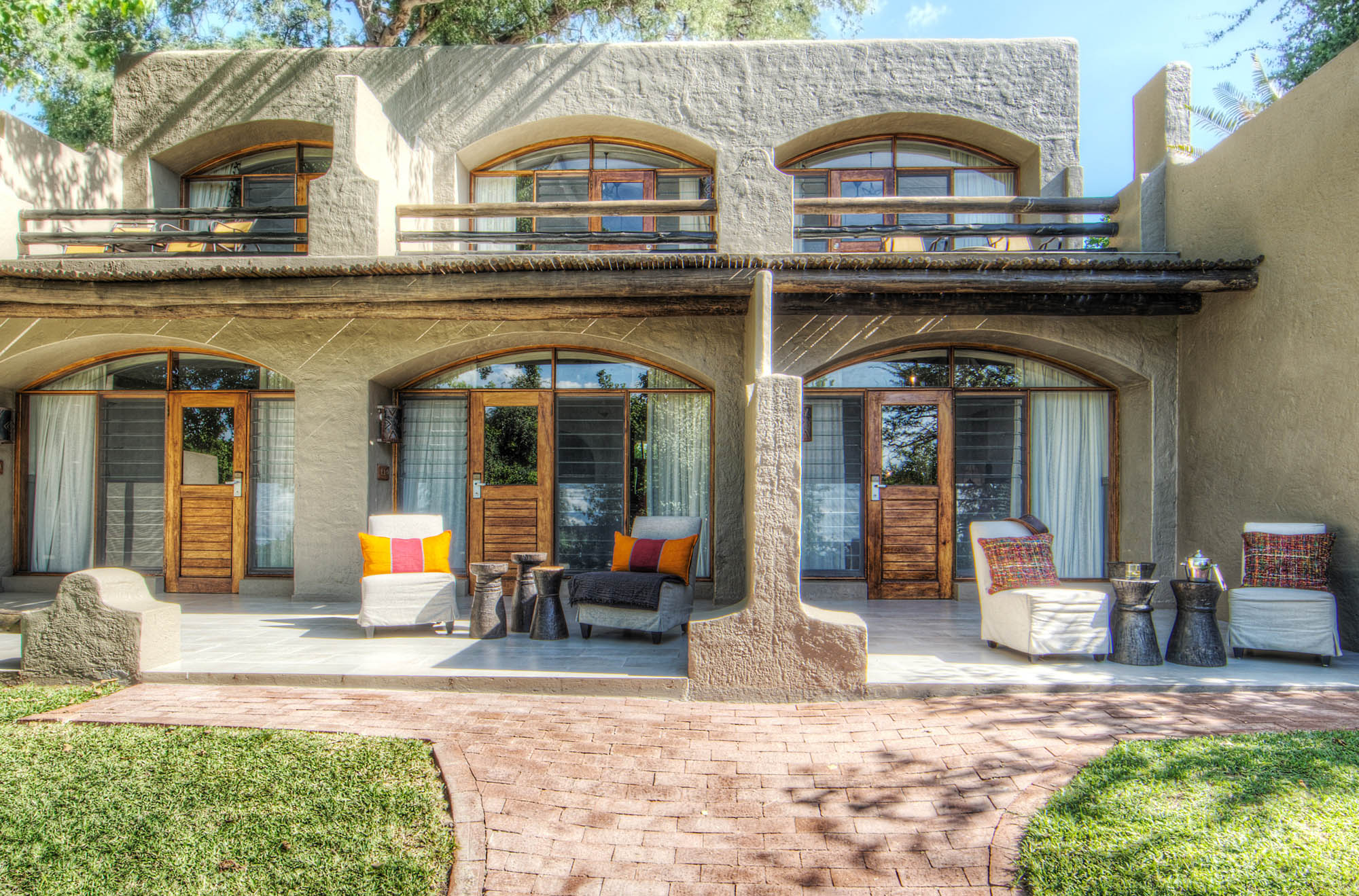 Photo: Desert & Delta Safaris
My first two 'green season' outings at CGL – a boat trip on the day of arrival and a game drive the next morning – were quite slow.  No elephants were seen and other than some hippo in the Chobe River, the only large mammals we saw were a good group of about 50 buffaloes.  Plus hundreds of impala and all of their babies.
By the time a family of three Americans including their Peace Corps volunteer daughter joined us on the afternoon game drive on December 15 we were starting to get a bit anxious.  Would they see something on their first ever game drive in Africa?  Where were the elephants?  There was no reason to be worried.

We were hardly out of camp when we started to see the first of what ended up being dozens if not quite hundreds of elephants.  Some were coming back from the Chobe River and others were on their way there – at one stage we saw two large breeding herds cross paths while a third – smaller – group was observing from nearby. 
It didn't stop with elephants.  We also saw giraffes (many!), kudu, buffalo, and enjoyed a long-awaited sighting of a handsome pride of Chobe lions.  There were about 7 or 8 individuals altogether, one young male on one side of the road and a group of about 6 females all lying more or less on top of one another.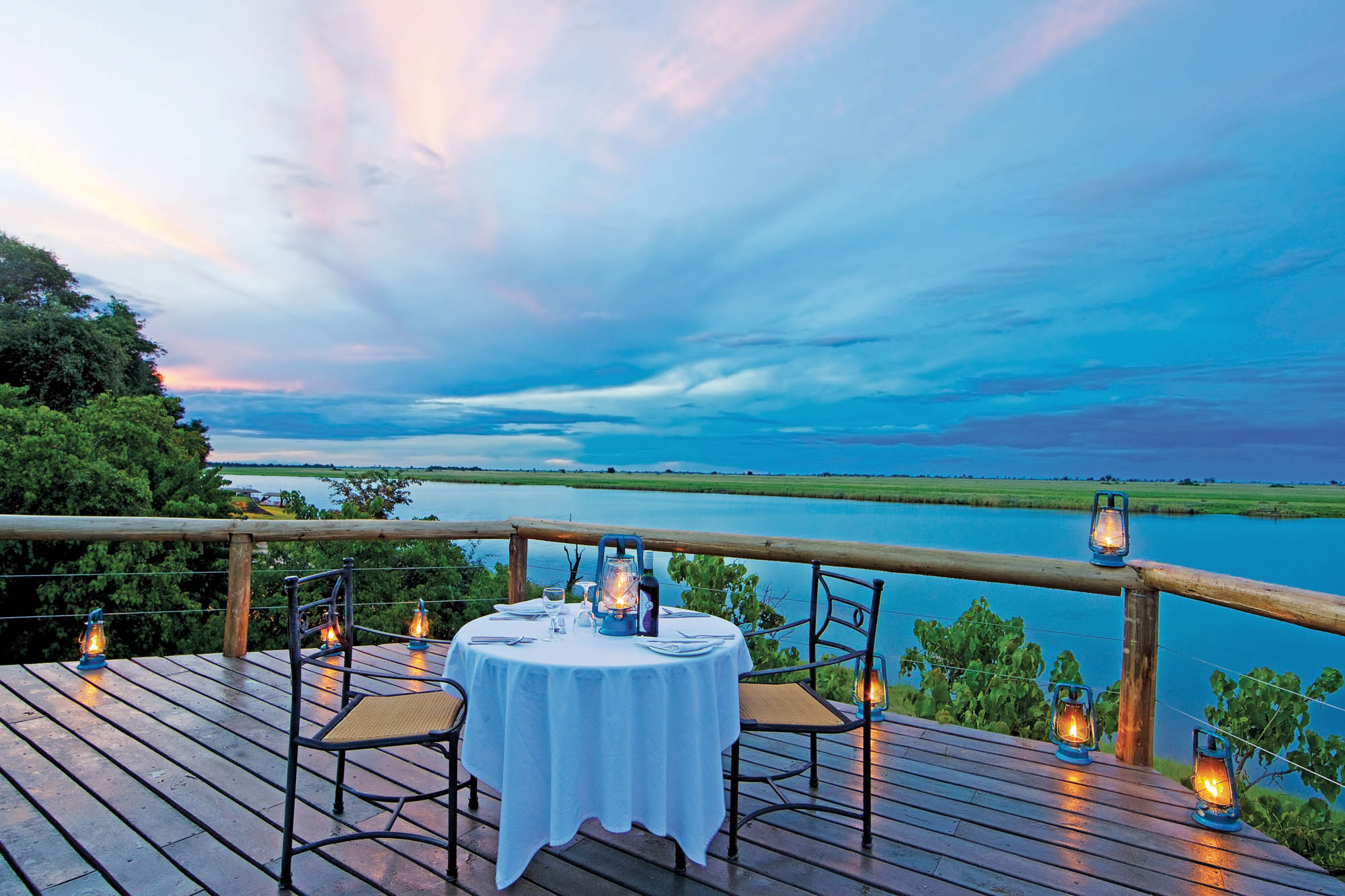 Photo: Desert & Delta Safaris
We watched them for quite a while, with two sisters entertaining us with some playful jostling and display of affection.
Back in camp I had a rare chance to get some exercise, spending 30 minutes on the treadmill.  My stay at Chobe Game Lodge was concluded with a 'behind the scenes' tour of the property's green initiatives which are significant and laudable.  The property is very serious about recycling everything from plastic and paper right down to glass bottles which get crushed and mixed into bricks – in fact as much as 95% of all of the lodge's trash is sorted and recycled.  CGL has a very effective grey water recycling program and it also generates a substantial amount of bio-gas on the property.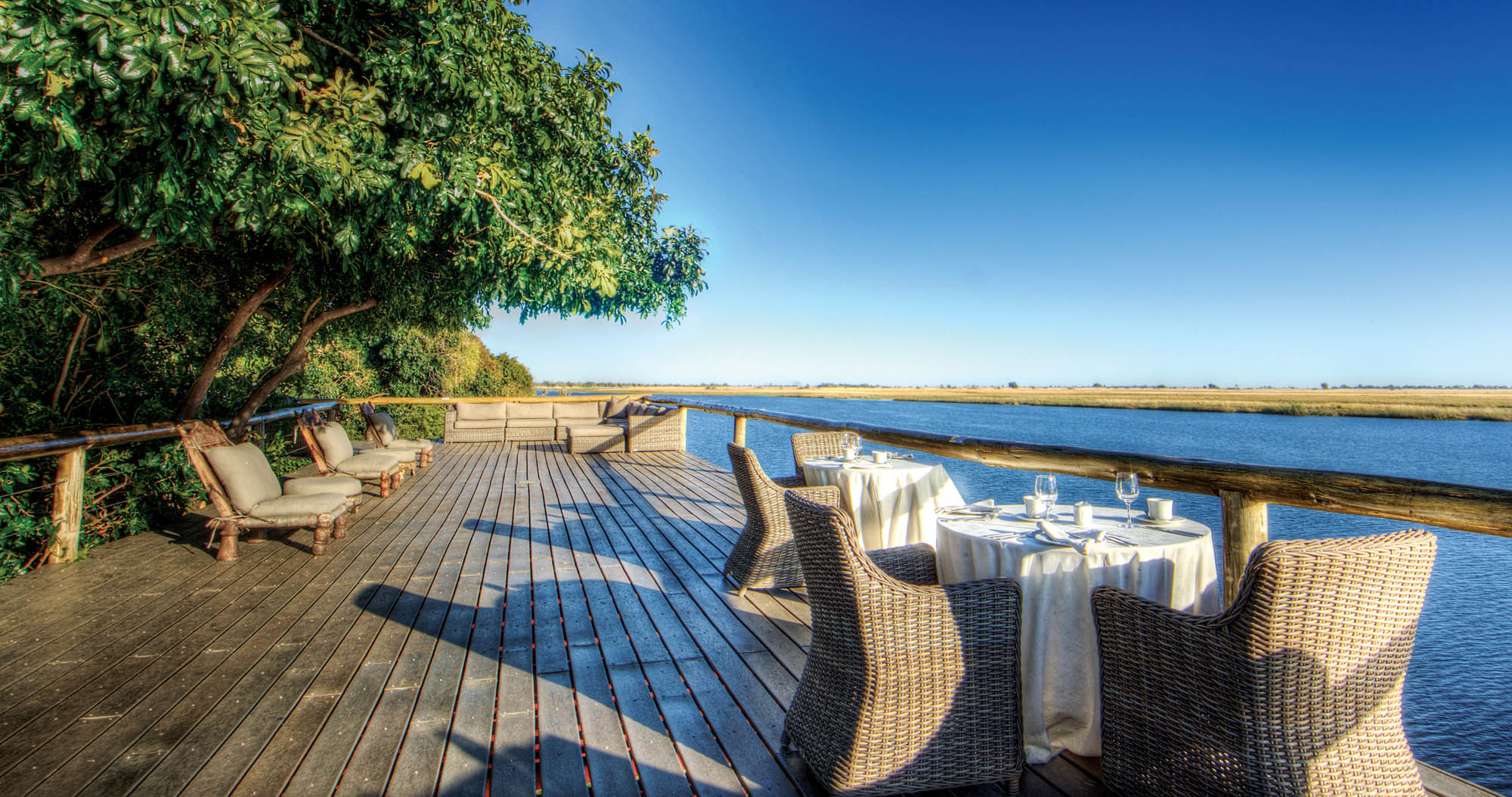 Photo: Desert & Delta Safaris
CGL has been moving forward on other fronts as well:  the lodge is now operating a fleet of all-electric game drive vehicles as well as electric pontoon boats.   As I can attest from personal experience, it is a novel and exciting experience to approach the wildlife on the electrically operated game drive vehicles as there is no noise to scare them off or make them apprehensive.  Even the tiny impala babies, normally very skittish around regular game drive vehicles, let us approach very close.  Clearly it will improve the game-viewing experience as the guide is able to hear 'clues' like alarm calls which might otherwise have been drowned out by the noise of the engine.  There is nothing wrong with the vehicle's ability to get into and out of 'real' 4-wheel terrain either!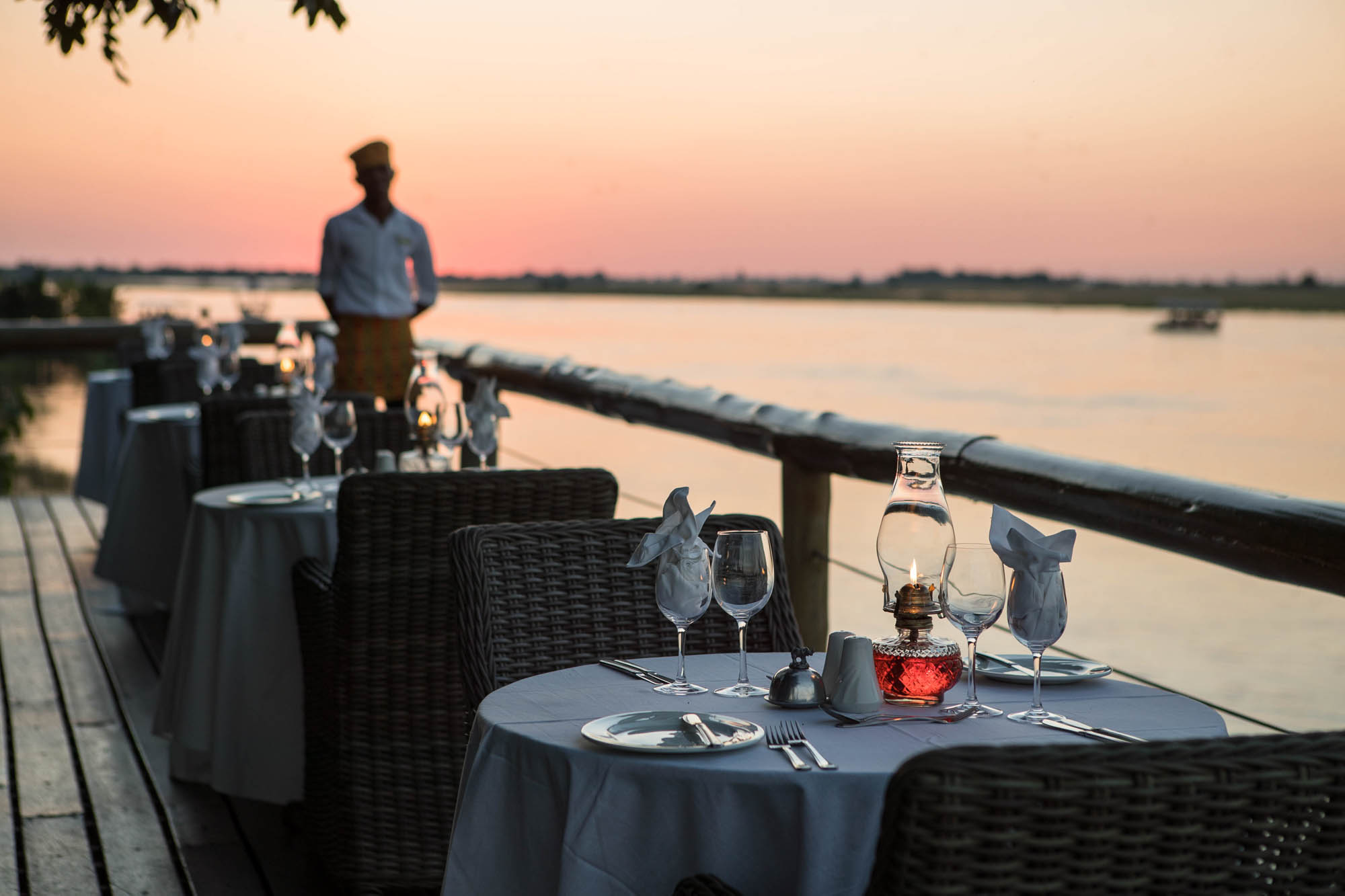 Photo: Desert & Delta Safaris
In summary:  For visitors who would like to experience a safari, but who are not quite ready for a tented camp or for the expense of flying into the Delta or elsewhere, Chobe Game Lodge is a great option. Yes, with 44 rooms it is much larger than other lodges, but it offers a lot of activities and services that are not available in the bush. It offers game drives as well as boat excursions on the Chobe River for some great looks at hippo, crocodiles and elephants along the shoreline.  Resident professional guides also offer stargazing and guided walks, there is a beautiful swimming pool, a riverside boma area where traditional dancers perform, fast wifi and a workout room complete with a treadmill. There is even a pizza oven!
YOU MIGHT ALSO BE INTERESTED IN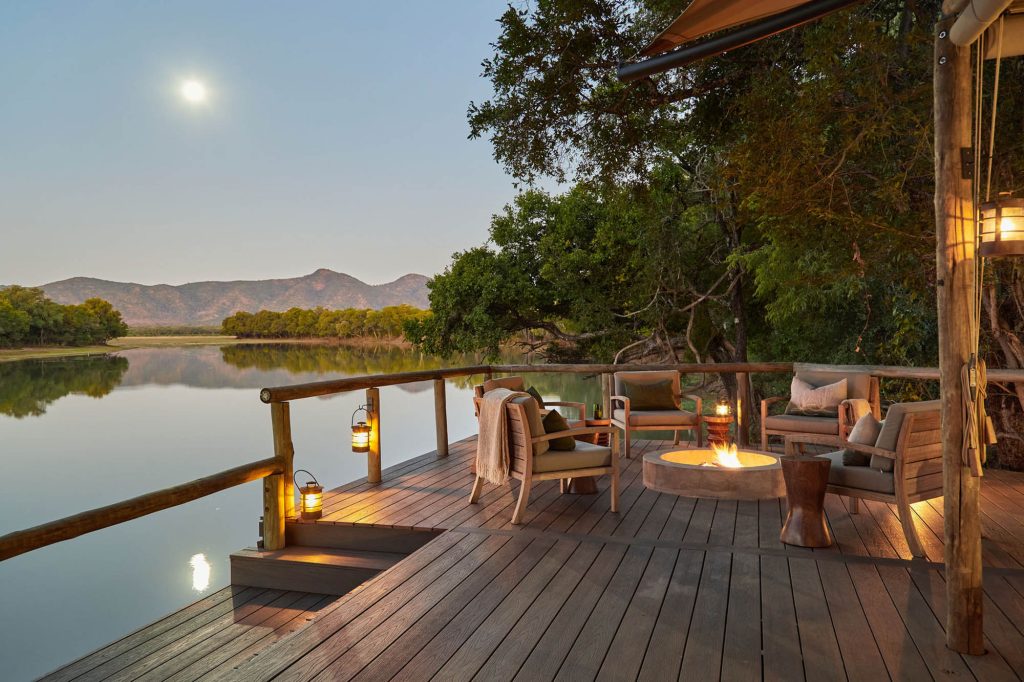 10th Sep 2021
Chindeni and the Bushcamp Company, Zambia
By late July we found ourselves at Chindeni, a small Bushcamp Company property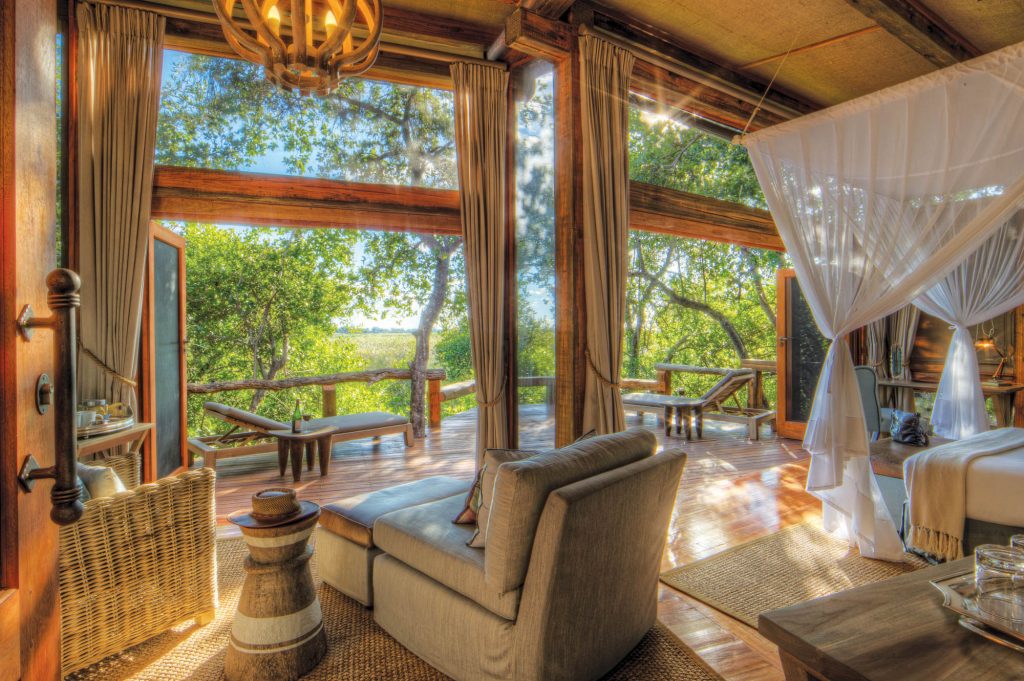 3rd Oct 2022
Camp Okavango, Botswana
Camp Okavango is in the heart of the permanent part of the Delta. In this idyllic setting there are no vehicles, and it is just a short walk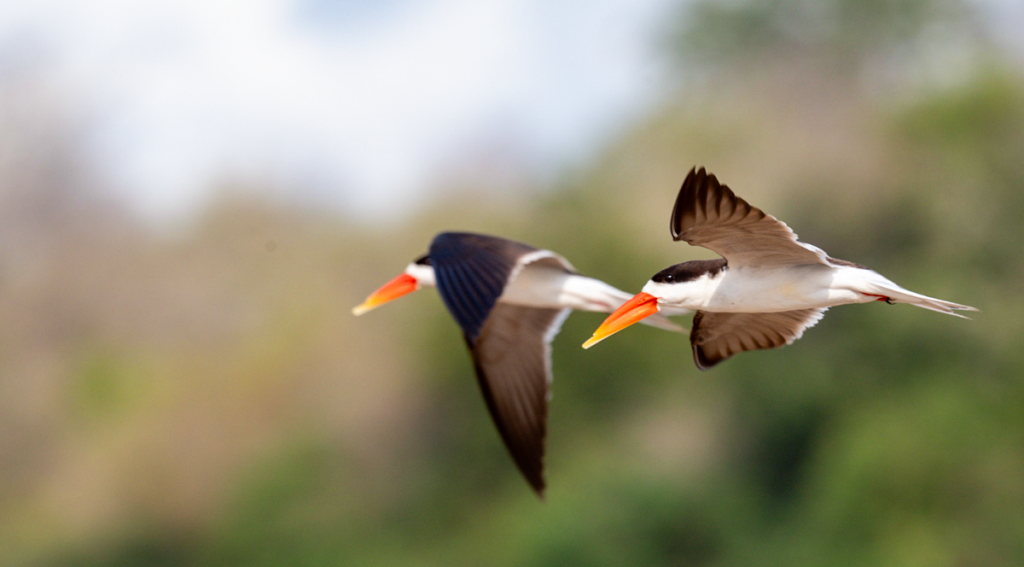 14th Oct 2023
From My Safari Notebook: Wildlife Photography
Birds in flight and wildlife photographers have an uneasy relationship. Things go wrong as often as they go right. Getting focus-lock on a moving subject
SUBSCRIBE TO OUR NEWSLETTER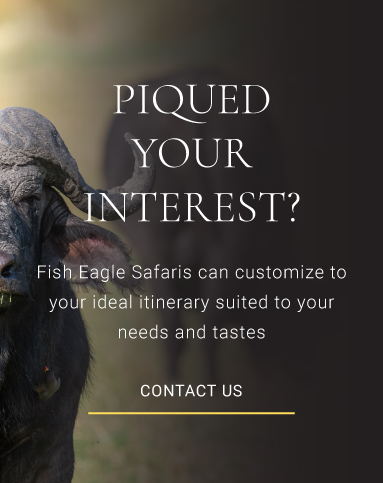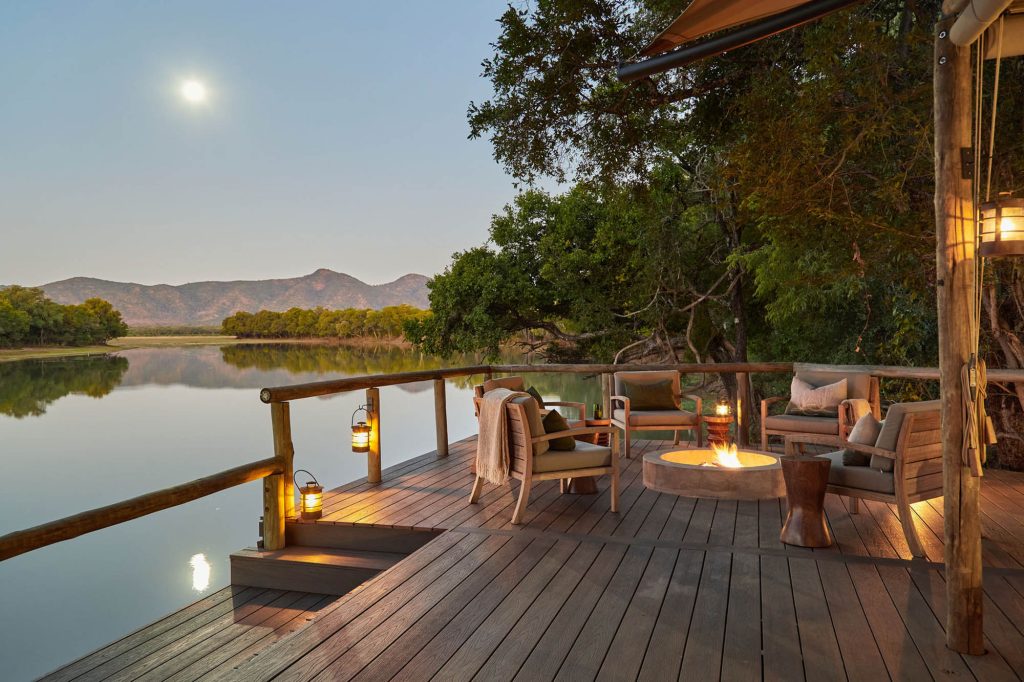 10th Sep 2021
Chindeni and the Bushcamp Company, Zambia
By late July we found ourselves at Chindeni, a small Bushcamp Company property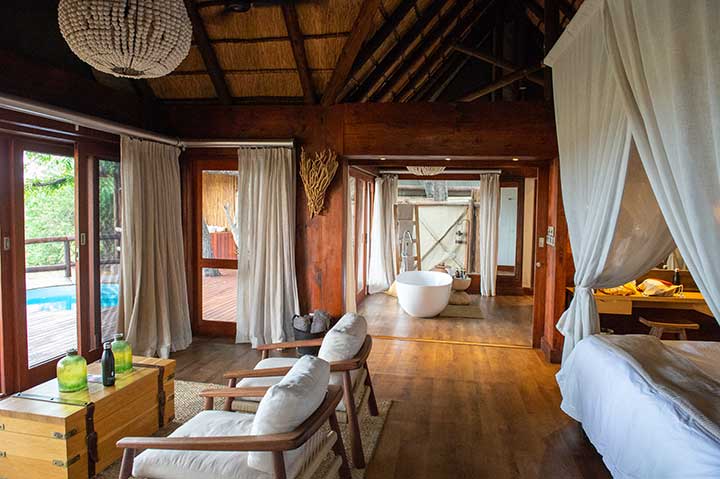 4th Aug 2022
On Safari At Belmond Eagle Island Lodge, Okavango Delta
What is the 'secret sauce' for an unforgettable few days on safari in Botswana? It starts with the animals, of course. The elephants, lions, giraffes, hippos