$cat_name = 'category'; $categories = get_the_terms($post->ID, $cat_name); foreach ($categories as $category) { if ($category->parent) { echo $category->name; } } ?>
Feb 11, 2014
Botswana February 2014
Share: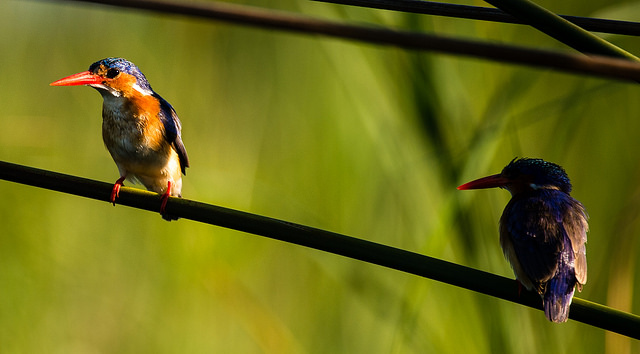 Botswana February 2014
PART 1: INTRODUCTION
Last year we embarked on our first 'Green Season' safari which took place entirely in Namibia. Now, most of the Namibia we visited rarely gets green at all so this year we were heading on a true Green Season experience in Botswana. While Lyndon and I had been to Botswana before, I personally have not visited many of the main camps that we send clients to. My experience was only with a couple of camps on the Explorations circuit and the old Abu Camp which has now been renovated quite extensively. This trip has really helped in giving me a first person perspective of most of Botswana and Green Season safaris in general.
To start the trip, we spent three nights with family in Pretoria which is always a good time. I brought my lovely fiancé along to meet them and to go on her first ever safari. Some of this trip report will be from her eyes as a first time safari goer, as I can only imagine the things that I miss because of certain expectations. An example of this might be basically ignoring impala, knowing that they're so common I don't need to photograph them. I would notice Sara watching closely, taking photos, and I remembered just how beautiful impala really are. Their shiny hair looking like it's almost painted on their bodies. Young impala jousting with each other, or just plain staring at us through the morning light. It's amazing the things I don't notice or appreciate as much as I should, and hopefully some of her insight can bring out the beauty in everything you might see on a safari as it did for me.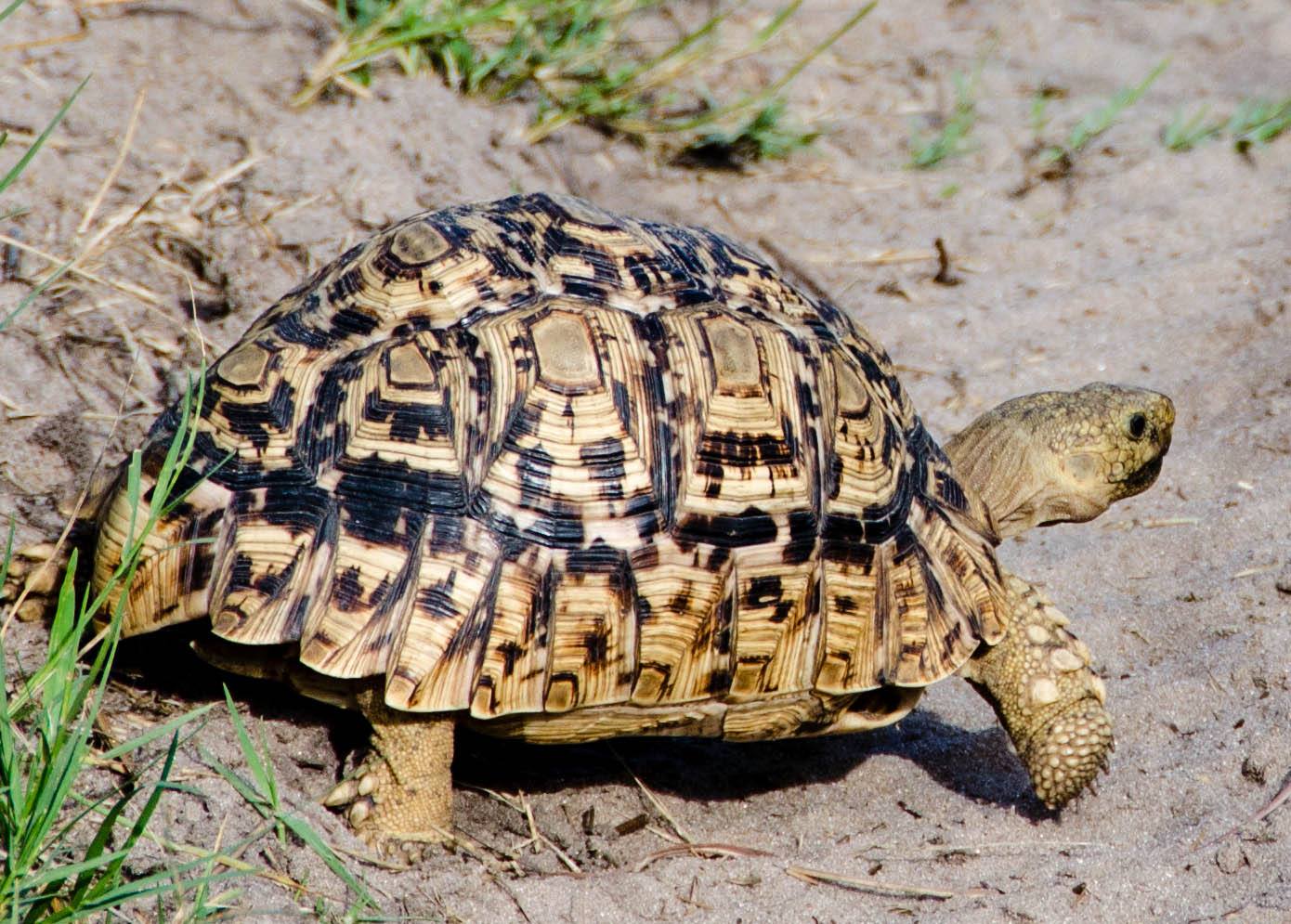 What's interesting is this knowledge, or lack of knowledge, works the other way around. While working in the business, I know that African Wild Dog are very rare and endangered. But we saw plenty of them, and I believe it took the guides and my own explanation to help Sara and other first timers understand just how rare they are. We also saw plenty of lion up and active during the day at our second camp, Duba Plains. But in the remaining six camps we saw just two more lions at dusk and we could really only watch them for a few minutes. The action at our second camp seemingly spoiled expectations for the remaining camps. When you're on a game drive, particularly on your first drive at a new camp, you just have to find whatever there is to be found. Since we had such short stays, we were constantly changing camps and having to start fresh. Sometimes we had lots of luck and sometimes we really could have used a few extra nights to find what was out there.
Of course, not every part of a safari is as pleasing or enjoyable as a first time safari goer might expect. Flying between camps (particularly if you don't enjoy flying), game vehicles without a canopy for shade, awful smells and a few bug bites are all somewhat common. But in the hands of a good camp and a great guide, you can spend just a couple of weeks on a journey that really will, as Wilderness Safaris says, change your life.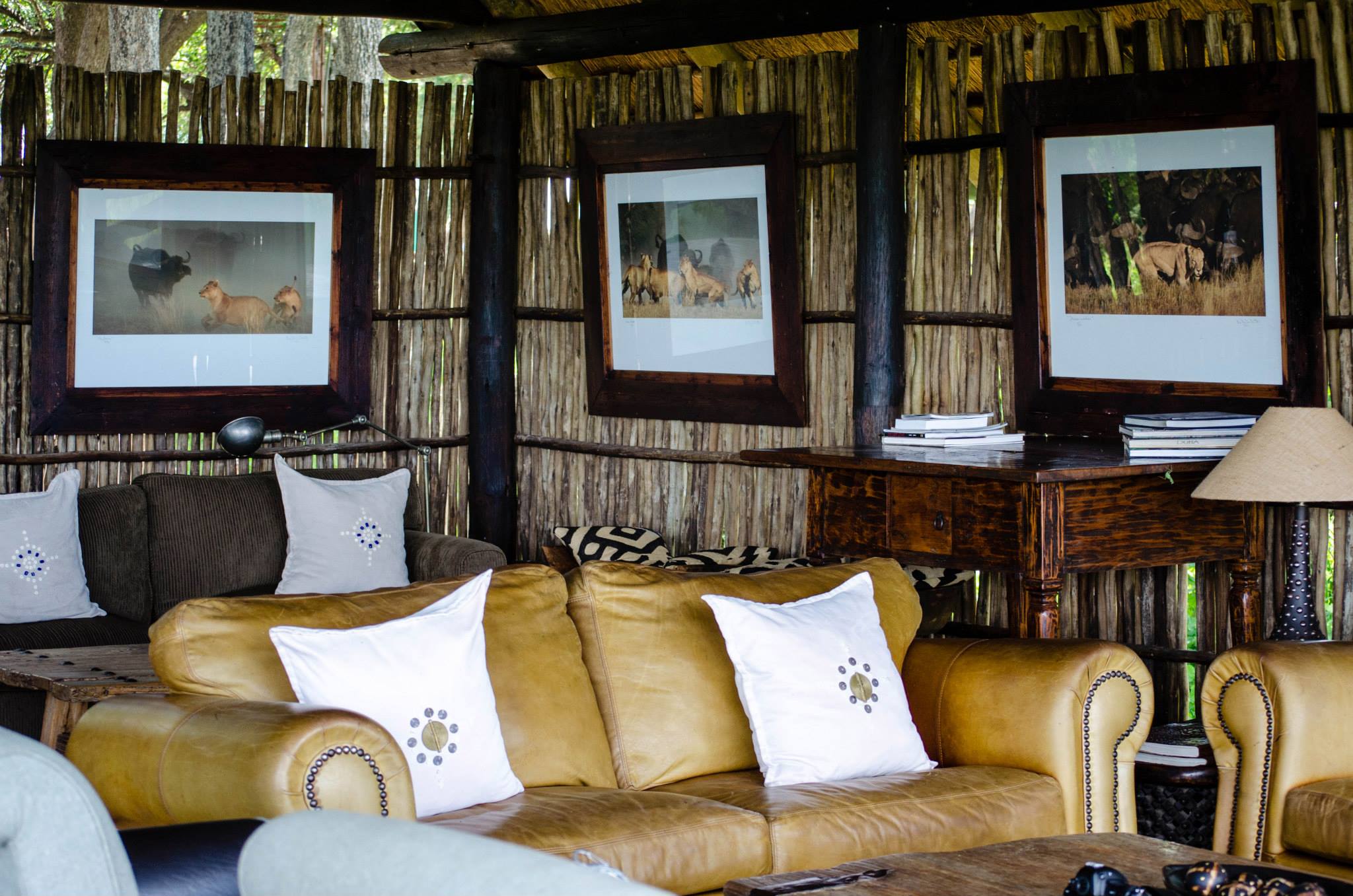 PART 2: CAMP MOREMI, DUBA PLAINS AND CHITABE
Desert & Delta's Camp Moremi, Moremi Game Reserve
Before leaving Atlanta, I noticed a map of Botswana on one of the televisions at our departure gate. The entire country was covered in green and yellow and it didn't look like the rain was going to leave anytime soon. Sara had checked the weather reports for our time there, once again the forecast was all rain. So when we arrived in Maun to a large amount of clouds and standing water around the airport we weren't surprised. Luckily at the time there was no rain, maybe things were looking up.
After meeting the first of many pilots, we took a 25 minute flight to the Xakanaxa air strip for our first night stay at Camp Moremi. On arrival we immediately noticed how wet everything was. Our 30 minute drive to Camp Moremi could have been a boat transfer! Large portions of the road were under about 3 feet of water. The soil/sand around the Moremi area holds firm in water though, so we didn't have any problem getting through the water without sinking. I've always said that the vehicles will have no issue with wet sand or dry dirt, but when the sand dries into fine powder or the dirt gets muddy sometimes you have a problem. We actually didn't get stuck at any of our camps due to water or mud, but dry sand gave us quite a bit of trouble later on!
This hammerkop was in the road, yes that's the road!
Camp Moremi is quite pretty, with a slightly separated 'breakfast' area at ground level and a two story lounge/lunch/dinner area. The rooms are tents with attached bathrooms. Unfortunately one of our bathroom lights was out, which we didn't notice until the night when it was too late to replace it. Later on we would have other issues at a few camps. My recommendation is to tell a camp manager as soon as possible if something is wrong. They will do everything they can to keep you happy and fix the problem.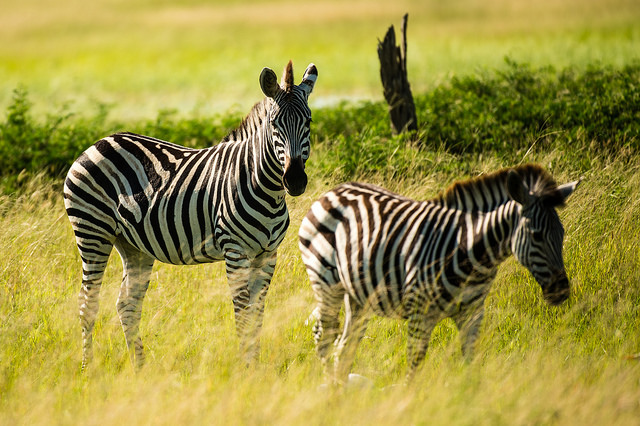 The room had all the amenities that are needed for safari accommodations including a wardrobe with bug spray, an aerosol insecticide, a safe, cookies, a power adapter, a fan, a mini stove to brew coffee or tea, and a balcony with chairs and a wonderful view. We didn't get a chance to spend any time in the rooms though, as there was just enough time to drop off our luggage and head out for high tea and our afternoon game drive. Inside the room you can see the tea & coffee station and the door leading to the entry area and onto the restroom.
Our two drives at Camp Moremi were very quiet and the bush was very thick. Our guide tried his best to find us something amazing, but when we heard alarm calls there was just nothing to see! The water was so high that many of the roads were closed and we just couldn't get to areas that we wanted to get to at times. The remarkable thing is that during this quiet time I got some of my favorite photos. It really helped to focus on the little things like birds and beetles. For instance, while following elephant tracks in the road, we came across a large pile of fresh elephant dung.
Exciting? Not in the least, but slowly moving away from that dung was a dung beetle pushing a ball of dung with a female attached to it! I had seen dung beetles before, but never actively rolling a ball for mating purposes. It was quite interesting and I really enjoy the little bit of motion blur in the photo I captured. The beetles were in the shade of our vehicle and with a very narrow aperture, the photo focuses on the beetles and blurs out the boring background of more sand.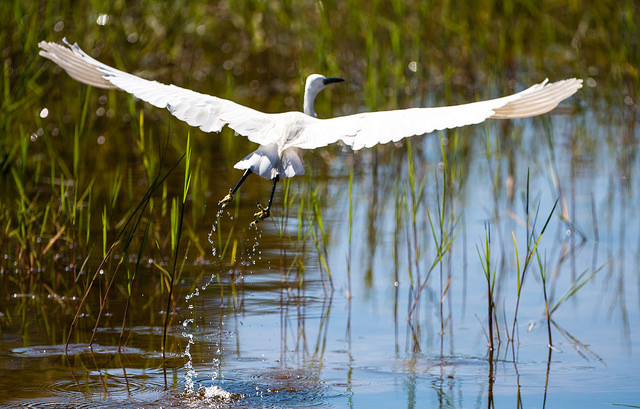 So when you're out on safari having a quiet day, be sure to notice the little things. Ask your guide about something that catches your eye, there is always something interesting to talk about on a game drive.
The staff and the food at Camp Moremi were both very nice. We had a moment before dinner where Sara got to chat with some of the staff and request a local specialty drink of their choice. Their pick was called the Springbok, which was Amarula and Peppermint Bitters. I thought it sounded horrible, as I usually don't enjoy peppermint much but if you have a chance to try it I really suggest you do so. It tastes like one of those Andes mints that some restaurants offer after a meal. To match the Springbok drink, we were served Springbok Carpaccio for an appetizer. Unfortunately it was probably my least favorite food option of the night. The rest of the buffet and dessert were excellent including a hake curry, stuffed squash and a semi traditional cheesecake.
For our morning game drive we went a different direction to try and avoid some of the more dense wooded areas in the Moremi Game Reserve. Some spots around the camp had open woodlands where animals tend to congregate. We managed to photograph some zebra and wildebeest during our only morning tea break.
Overall, Camp Moremi and the Moremi Reserve in general seems to be quite a difficult area for good game viewing during the green season. The camp is worth visiting, but we recommend it more for a shoulder or dry season safari.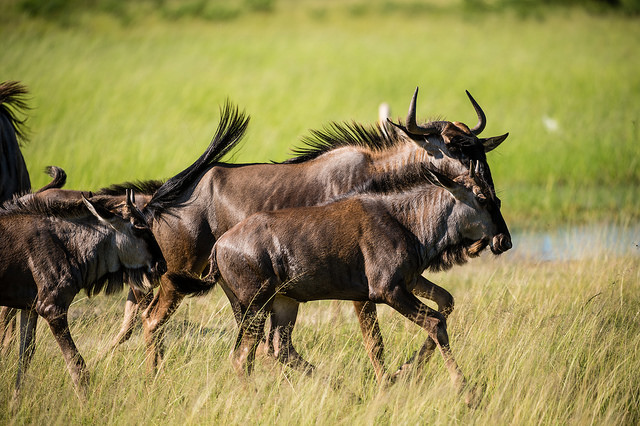 Great Plains' Duba Plains Camp. Private concession in the Northern Okavango Delta
I've heard some amazing things about Duba Plains and I was excited to visit the camp and the area. Duba is well known for interaction between lion and buffalo. There have been quite a few documentaries written, photographed and filmed at Duba Plains about this very subject. Some of the owners, Dereck and Beverly Joubert, actually have a private camp just for themselves a few minutes away from the main camp. They have used it to film and photograph the lions and buffalo for quite some time. One of the very well-known documentaries, Relentless Enemies, is about the daily struggle for life as a predator and as prey.
Of course, the first thing we hear upon arrival to Duba is that just two days ago a small pride of 3 had taken down a female buffalo that had just given birth. The calf was no match for the lions either and didn't manage to live for more than a few hours. We also learned that the aptly named 'Duba Boys' were no longer around. They had dominated the area for nearly 14 years, and only a month before our arrival a younger male had managed to kill them both. We were experiencing a changing of the guard which caused the large pride of females to split up into three smaller prides. Two were currently with the new male, eating the buffalo cow, while three other females were tending to cubs and a few sub adult males. We would meet up with these males and possibly their mother, but we didn't manage to find the cubs.
I was slightly worried that the lions wouldn't be able to take out buffalo in smaller prides but the guides were confident that things would get even better quite quickly. With the previous Duba Boys, the females had lots of trouble raising their cubs to adulthood because other females would kill the cubs. These are females from the same pride possibly killing their sister's cubs, mind you. From what I had read, experts suspect that a fear of inbreeding was the main reason for killing cubs. Even on our two night stay we managed to see three young males that were all cubs of the new dominant male. I believe the future of the prides at Duba is bright and we will continue to hear amazing things coming from the area.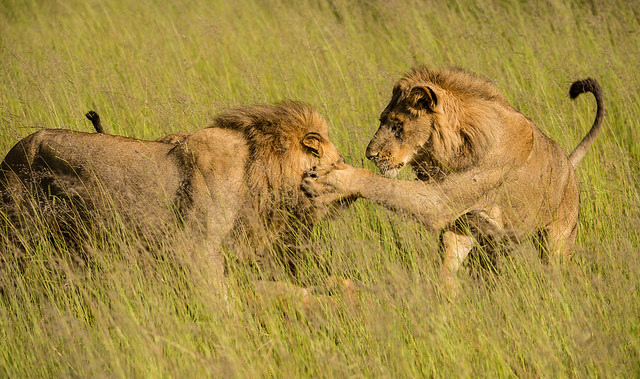 Duba was possibly our favorite camp. As I said in the introduction, it might have ruined our game viewing expectations for the following camps. We got to see lions 4 different times. Feeding, playing, hunting, swimming, and we could hear them roaring in the mornings and evenings from our tent. I could sit here and describe what it was like, but I believe a few photographs will explain better than I could how wonderful our two nights were.
Lions weren't the only thing at Duba. We saw lots of water birds as the area was flooded very similarly to Camp Moremi. The difference was the large amount of open plains between the dense bush. We could drive just about anywhere we wanted as well.
We happened to spend Valentine's Day at Duba Plains, which was quite special. Not only did the staff surprise us with a bush lunch where we had kudu walking through our dining room, so to speak. But after a somewhat quiet evening boat cruise we were treated to an absolutely stunning private Valentine's Day dinner on the balcony of our tent! The food during our stay was also possibly the best during our safari.
I really can't recommend this camp enough. We also heard that the camp will be undergoing a renovation within the next few months. I guess we will just have to drag ourselves back to one of the best safari camps in the world for another visit!

Wilderness Safaris' Chitabe Camp, Southeastern Okavango Delta
We were a bit unfortunate during our transfer to Chitabe. Instead of a single flight, we would end up landing at two stops on the way, Nxabeja and Pom Pom, before arriving at the Chitabe airstrip. This is just the luck of the draw as both Mack Air and Wilderness Air have a limited number of planes and have to adjust flight schedules according to when clients are arriving, changing camps, or heading home. Luckily we still arrived at Chitabe by about 12:30 with time for (another) lunch. That's one thing you will have a difficulty escaping at any camp in Africa, food!
Chitabe Camp would be our first Wilderness Safaris camp of the trip. I have come to expect a certain level of comfort and beauty when visiting Wilderness camps and Chitabe met those expectations. The camp is on a private concession in the southeast portion of the Okavango Delta. 10% of the area is flooded year round and that number can rise to as high as 56% when the water flows in from Angola. The area is actually quite open compared to what we experienced at Camp Moremi. There are a good amount of open flood plains and while we were there, the water was actually not too bad.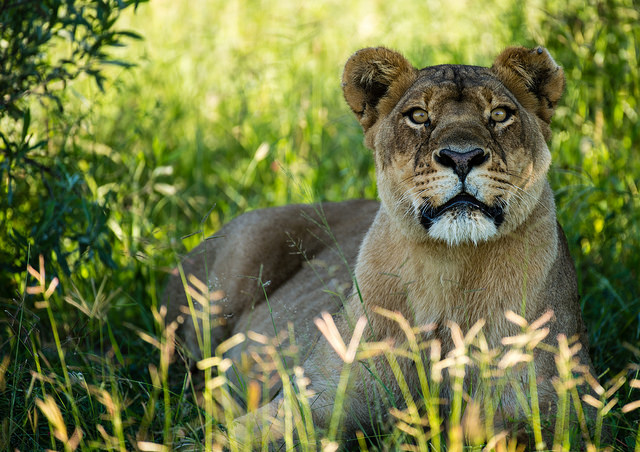 We would only be spending one night at Chitabe, so once again we could only have a couple of drives total. The evening drive started off very slow but our guide, BB, did a great job of showing us tracks and explaining what he was looking for. He really was an excellent guide and we had fun with him. We only had about half an hour of sunlight left and we were told about a wild dog sighting nearby. There were only 4 of them but a couple of our shots came out quite nice during the golden hour. This was the first time I had seen wild dogs since about 2009.
After leaving the dogs we also had a quick sighting of some female lions hugging and grooming each other. The sun had already gone down and most of our shots are slightly blurry but the moment was worth the wait.
Still slightly jetlagged, and this being her first safari, Sara learned that this vacation would be quite a bit different than ones she had been on before. She decided that the next morning she would sleep in to avoid a 5:00AM wakeup call and just have a leisurely morning to herself. Sometimes a lazy morning is exactly what you need on your vacation, so don't be afraid to ask for this if you're feeling beat from too many flights or bumpy roads.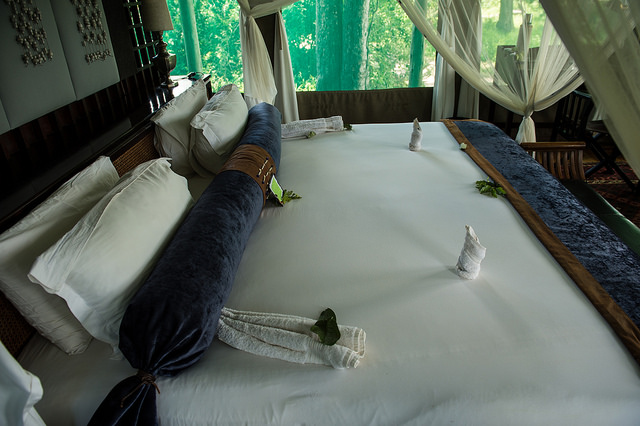 PART 3: LITTLE TUBU, KWANDO LEBALA & KWANDO LAGOON
Wildernes Safaris' Little Tubu, Hunda Island, Okavango Delta
Both Bert and Lyndon have already had great experiences staying at camps near Hunda Island like Little Tubu, Tubu Tree or Kwetsani and I was excited to see them for myself. Once again it was just a single night at a camp that we recommend a minimum of 3 nights. At this point we were in the middle of what would be 8 different camps in 10 nights, so a 2 night stay can really be a luxury for agents.
I must say, Little Tubu really was gorgeous. The 'island' was currently not surrounded by water so the bridges leading in seemed like overkill, but just a few weeks from when we were there the whole place will be flooded. We were the only guests at the time, but even when the camp is full there are really only a maximum of 6 people staying, so you really can feel like the center of attention.
That brings me to our favorite thing about Little Tubu, the manager. Phili is a young lady from South Africa and she really stepped things up a notch with how she kept us entertained. She even taught Sara how to bun up her hair in a head scarf. The room at Little Tubu was also the best so far. It had an amazing double balcony with a staggering view that I can only imagine gets better when the floods roll in, and indoor and outdoor showers with plenty of privacy.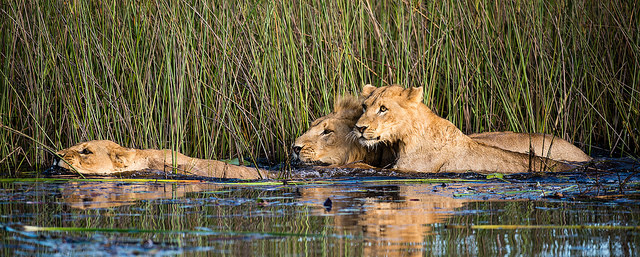 Even though we were in just the third room from the main area, we had to walk quite a long distance on the catwalks. So be ready to walk a little bit if you get put in room #1!
I would recommend Little Tubu just for the atmosphere and the accommodations but under normal circumstances the wildlife is quite epic as well. We were not very lucky, though. Since we only had one evening and one morning drive there wasn't much time to explore. We did manage a good number of zebra, wildebeest, impala and managed to see the first snake of our trip. A rock python slithered it's way to the top of a bush and seemed to be sunning itself.
I believe we really should have seen more game than we did. I know the area has a large number of leopard and unluckily it took us until the final hour of our morning game drive to find one. We had been searching far away from the camp, but an older female leopard had been strolling around the camp. With only a few moments in the open, we were able to tick off another one of the big five for this trip.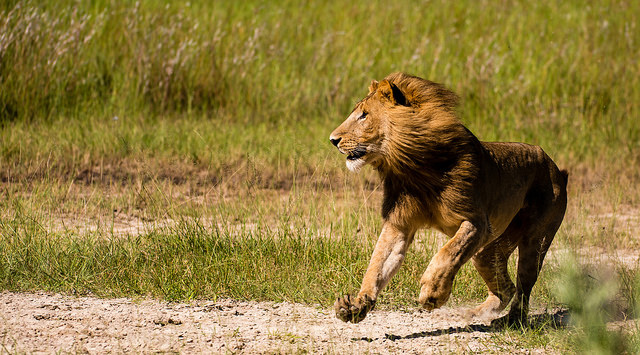 Kwando Lebala Camp, Kwando Concession, Linyanti Area
Kwando is a safari company that has been around Botswana for a very long time and I had never visited one of their camps until now. Our first Kwando experience was at Kwando Lebala. We arrived off the light aircraft and were picked up by a guide and a tracker. We immediately noticed that there was no canopy on the Kwando vehicles and as I mentioned, we would have a tracker for the first time on our trip. Trackers are generally guides in training that are extremely helpful in searching for big game and we were happy to have one, but the lack of a canopy was not a welcomed change. While the sky was mostly cloudy, it was still a very hot day. Particularly when we were picked up at the airstrip, roughly 1:00 PM, we really missed that canopy for some shade.
Lebala camp is located in the south of the Kwando concession which covers a very large area just south of Namibia (The Caprivi Strip). Quite often we were close enough to the Kwando river to see into Namibia. The camp itself is on a small island, which is quite apparent when you see how close the chalets are to each other. Many times we could hear our neighbors talking during our siesta time which was slightly annoying while attempting to rest. There was no problem in the evening because everyone would head to bed at the same time, but it could be an issue with a group that decides to stay up a little late drinking by the fire!
One other small issue was the whole camp was an ant magnet. If you put anything on the floor it would be covered in ants in under an hour. Shoes, bags, shirts, ants! We were given plenty of warning about this and were also given lots of space to put bags or shoes up on shelves in the room.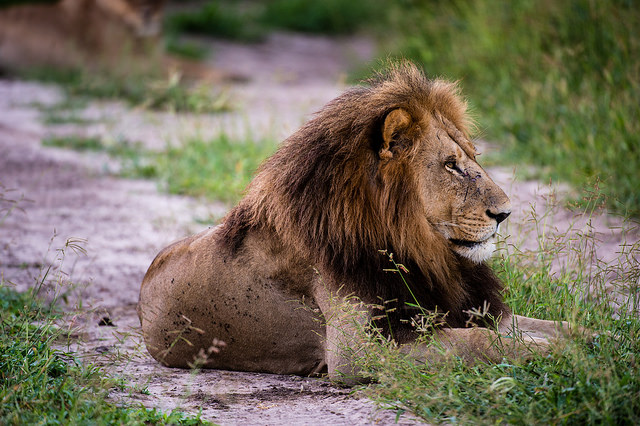 The staff was very accommodating. We had a wonderful time joking with our guides and trackers. We had heard that the day before our arrival the guests had seen the local pack of wild dogs hunting. Then they were ambushed by a much larger pack of dogs who chased them off toward Kwando Lagoon camp. Our first game drive took us to those dogs. We got a very quick but wonderful sighting of elephant in the water while we were driving as well.
Once again the dogs were very lazy, apparently having eaten between running away from the larger pack and finding the trees where we found them sleeping.
At one point the dogs got up and actually came toward our vehicles, but almost immediately settled back down to sleep in the shade.
The Kwando concession was very open compared to some of the other areas we had visited. We were no longer in the Okavango Delta, so even with all of the recent rain there is just never enough water in the area for a huge amount of trees to grow. The Linyanti area is very well known for game viewing though, and over the next few days we would experience some wonderful sightings!
We were at Lebala for the traditional dinner night, which was absolutely excellent. Not only did they sing and dance for over 15 minutes before dinner, but they served some of the most delicious food of our entire trip. 'Pap' or mealie pap, is a traditional porridge/polenta made from ground maize. It was served with a tomato and onion stew and beef. It was very simple, but there was a huge amount of flavor.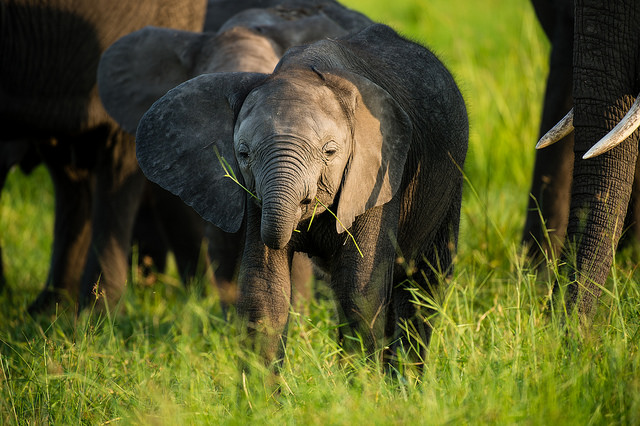 Kwando Lagoon
The next morning after breakfast, we were off on our game drive which would also work out as a transfer to our next camp, Kwando Lagoon. This is definitely a plus if you're staying at both camps, as you won't have to pay for another light aircraft flight. It would be roughly 2 hours to drive directly from camp to camp, but as a game drive it took quite a bit longer, which was perfectly fine. We actually had our first cheetah sighting on the way. The cheetah were simply sleeping under a bush, but we would see them again on our evening drive. We were quite lucky to get them in such good light!
Once again at Kwando Lagoon there were no catwalks, just paths between the rooms. We were directly on the Kwando River, looking into Namibia. At one point we heard some lions calling, but our guide at dinner said they were in Namibia, so we were unlikely to see them. This was Kwando's first camp, and the company took their name from the river that they built the camp on. For the second (but not the last) time, we were put in the 'Honeymoon Suite'. In most cases it is identical to all of the other rooms. It just happens to be the farthest one away from camp, so you have a bit of extra privacy. At some times it was actually nice to get to walk a little ways, as we were mostly sedentary during the safari. (Although riding in the vehicles on bumpy roads really does tire you out!)
The rooms themselves were enormous! Possibly twice as much space as any of the other camps we had stayed in previously. They could have fit an extra tub in the bathroom. One small issue for us was we noticed our cold water was not flowing well. Sara and I should have immediately mentioned this to the staff but I am quite forgetful and I only managed to tell them during dinner. By then it really was too late to have anything fixed. I've mentioned this before, but if you ever have anything wrong in your room don't hesitate to tell the manager the staff. They will do all they can to fix it for you but they need a little bit of time.
Kwando has been doing very well during the green season. At all of our other camps we were either the only couple there or there were at most two other people. At both of the Kwando camps, every room was full! Kwando runs some great specials during this season so be sure to keep them in mind for your future plans.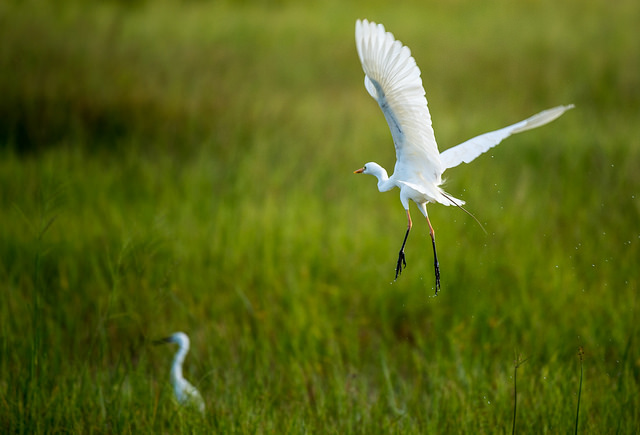 PART 4: SAVUTI & KINGS POOL
Since we were already in the Linyanti area, it was a quite short flight over to the Dumatau airstrip on our way to Savuti. As many of you may know, the Savuti channel is now full of water year round after subterranean earthquakes in 2010. The density of the bush has changed since then and has made it quite thick and difficult to spot game while driving in certain areas.
Savuti Camp itself was lovely. The main area is split into multiple levels with a pool down below, then the bar area above that continuing into the library/sitting area and dining room. One of the other guests mentioned how remarkable the structure was and how intricate the engineering of it all must have been. We actually just sat for a moment admiring the structure.
Once again we were placed in the room farthest from the main area at camp, but the walk wasn't too far at Savuti. It's quite interesting moving along the boardwalk, always with a chance to see game below. The rooms are again somewhat standard for a Wilderness Safaris Classic camp. But when I say standard, I am by no means talking down the luxury and quality of the rooms. Wilderness Safaris rooms are the standard at which we measure other company's rooms!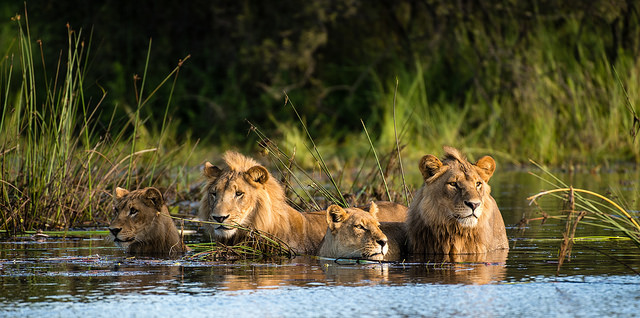 We had some breathtaking sightings of carmine bee eaters whizzing around the vehicle and snatching insects right before our eyes. They do this at quite a few camps but I had never seen so many at once. I believe there were upwards of a dozen birds circling our vehicle at some point. We tried and tried, but really only captured a couple images worth keeping. I would suggest either putting the camera down and just enjoying the moment, or using a small point and shoot camera/camcorder to record video.
We tried and tried, but couldn't find any real predators. One hyena at a two week old elephant carcass was all that we could find. There were lion and leopard tracks everywhere, but the bush really was dense. At one point, we saw fresh leopard tracks go directly into a small wooded area surrounded by roads, but none of us could spot the leopard.
I'd also like to give kudos to Sara for capturing one of my favorite moments while on this safari. We were driving down a road with quite thick mopane bush on either side when a couple elephants started crossing in front of us. One young male was lagging behind and made it just to the middle of the road before stopping. I stopped to enjoy the moment while Sara kept her camera out. This young bull ended up so close ot us he nearly touched the vehicle's hood with his trunk. Imagine the fright Sara had when she put her camera down and an elephant was 5 feet away!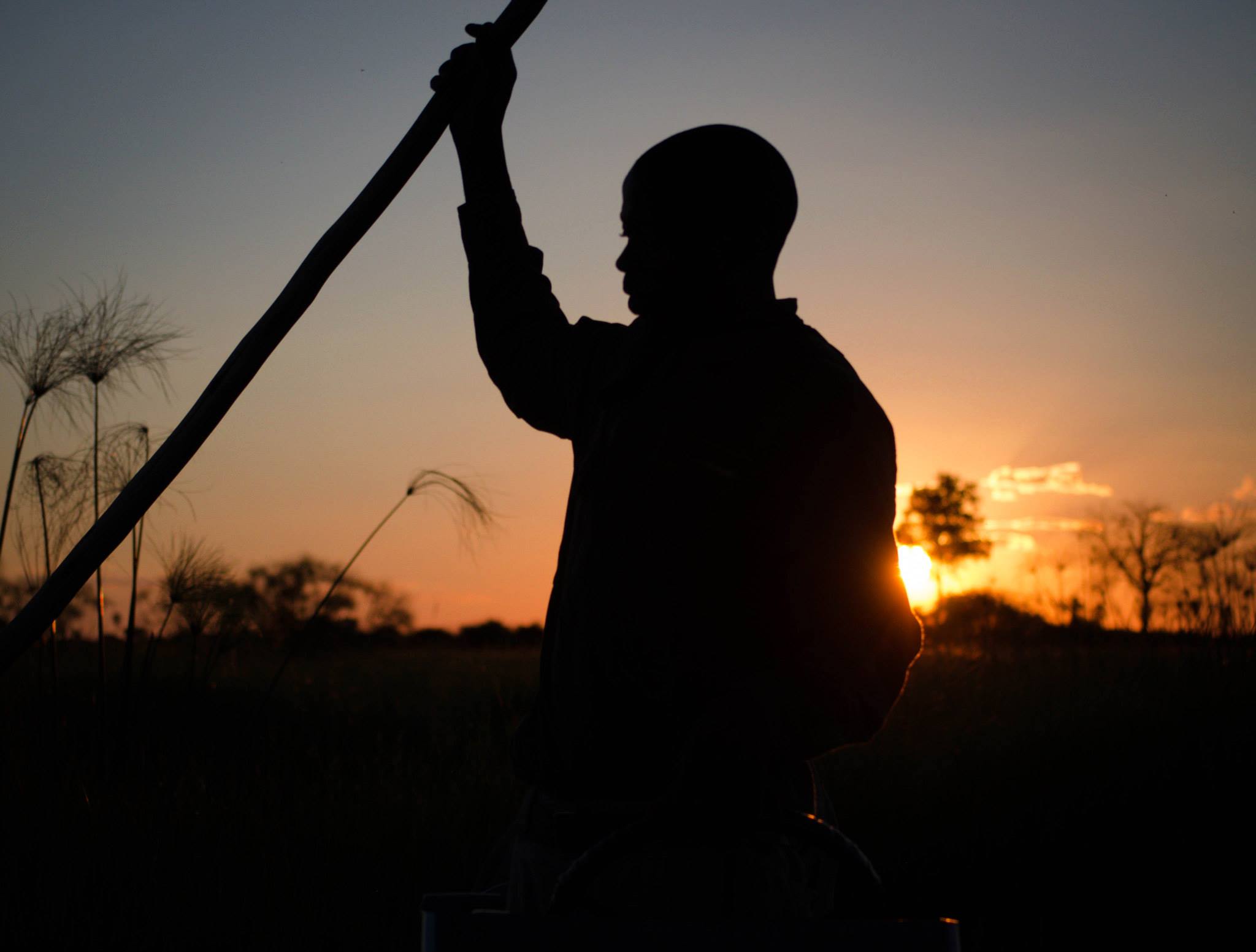 This shot was captured with an entry level Nikon camera and a stock 55-200 lens. In fact, many of the photos in this report were taken by the same camera. With a good eye for photography and some inexpensive (but high quality) equipment you can really capture something spectacular.
Guests that we book here will generally stay for 3 nights and as our luck would have it, the third day would have been one of the best sightings yet. By then we had moved on to Kings Pool camp, but Lyndon's trip report mentions what was seen right near Savuti camp the next day!
One thing I have to mention about Savuti is about the roads. I mentioned in my introduction that we never got stuck due to water or mud, but we did get stuck at Savuti because of sand. It wasn't just because we were bogged down though, one of the drive members actually broke while we were on our way back to camp! Luckily they are very aware of the difficulty that comes with driving on sand and had another vehicle out to pick us up in 15 minutes. I actually got to sit in the driver's seat and attempt to spin the wheels while our guide checked what was wrong! All in all, many of the roads are fine, others are overgrown with bushes (Elephants will thin out the bushes as the floods come in). But the road from Savuti to the airstrip has some very deep sand. When it's very dry and fine, it can be quite difficult to traverse.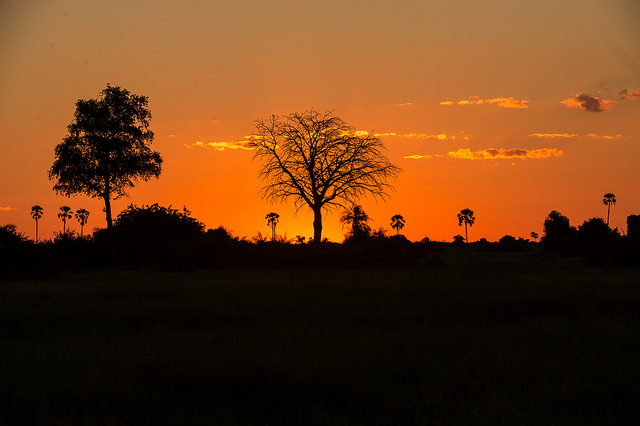 Wilderness Safaris' Kings Pool Camp, Linyanti
After just our second two night stay during this safari, we would be off for our last Wilderness Safaris camp, Kings Pool. After a short morning activity and a full mid-morning breakfast we drove back to the Dumatau airstrip and transferred to a Kings Pool vehicle. In Wilderness Safaris' Linyanti concession there are two classic camps, Dumatau and Savuti, along with the premier camp Kings Pool. They are all somewhere between 30-45 minutes away from the airstrip. The drive to Kings Pool would be 45 minutes, but the roads really were some of the best we had been on during our trip. The vehicle was absolutely flying, and comparing it to trudging through sand we really did travel a long distance during that 45 minute transfer.
Kings Pool would be our only premier camp during this trip and I am so glad that it was saved until the end. The camp is set beautifully on the Kings Pool Lagoon with a very large deck for dining and a lower C shaped campfire setting. Premier camps offer plenty beyond the traditional game drives and Kings Pool is no different. Game drives, night drives, nature walks, hides, cruises, fishing, birding and massages are all available. Certain ones like massages do come at an extra cost. Unfortunately, certain times in the green season are breeding times for the fish in Botswana and fishing is not permitted. We could have fished at quite a few of our camps but our trip fell within that breeding season and we could not do any fishing. Please ask us if you are interested in fishing and we will advise on the best possible times to travel.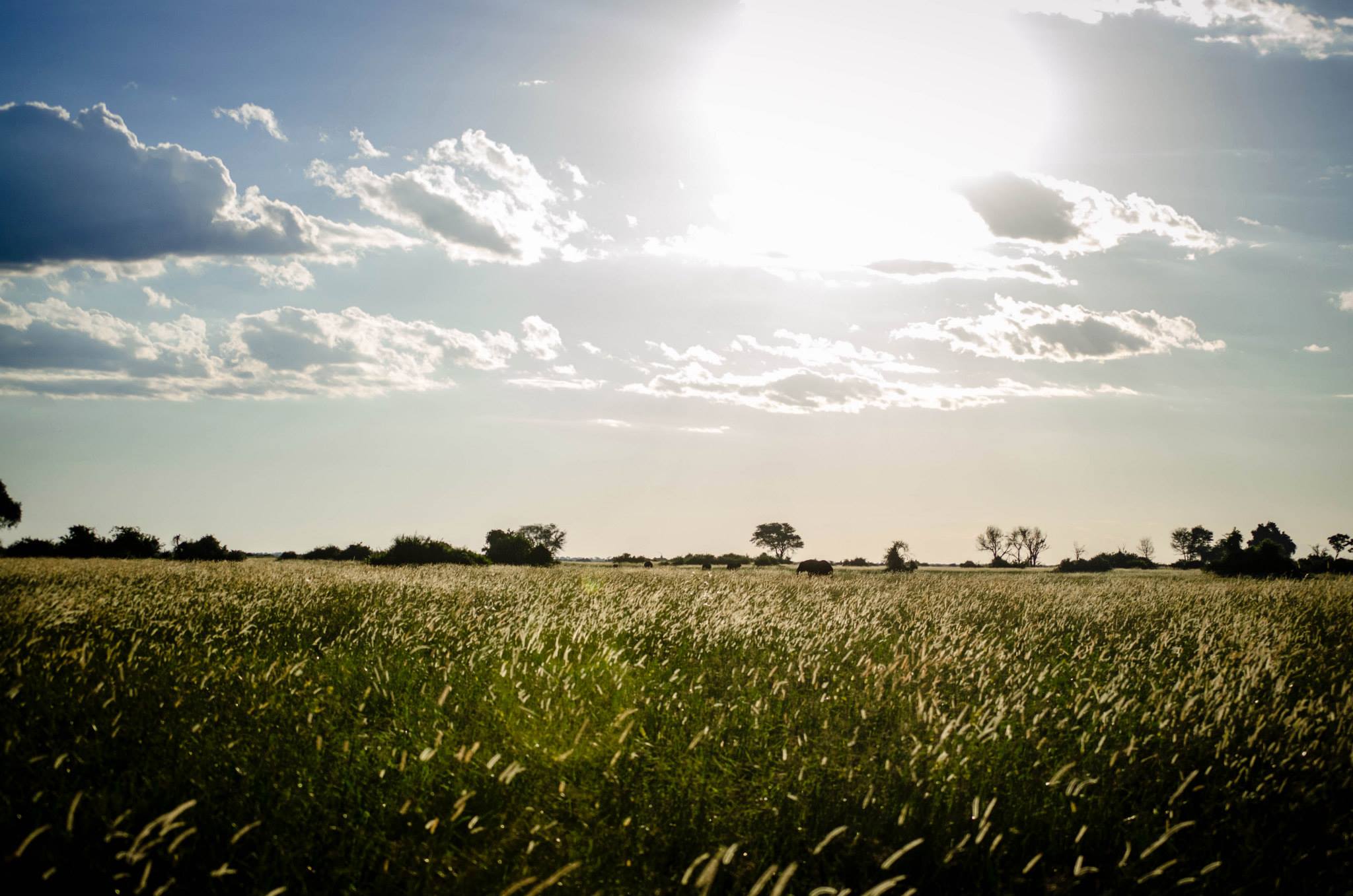 The rooms are astoundingly large with double showers, a bathtub, private deck with a plunge pool and a great view of the water. We arrived in time for our siesta and after a somewhat lengthy walk to yet another 'honeymoon suite', we immediately cooled ourselves down in the plunge pool. About half an hour later I could hear elephants rumbling in the bushes behind us and we were treated to a small herd crossing just in front of our chalet. Unfortunately we were in the pool and couldn't get any photos.
Our first activity was a sunset cruise. On the way we were lucky enough to see a herd of about 30 elephants crossing the water. It's always fun seeing elephants in water, they just seem so happy.
The cruise itself was enjoyable. Snacks were served and we each had a few drinks. Sara even requested a margarita which was wonderful. We didn't see much outside of a gorgeous sunset and a few hippo and birds but once again the quiet moments sometimes make for the best photography.
As this was Sara and my last night on safari together, we decided to skip the morning activity and sleep in. We really wanted to extend our stay at this immaculate camp, but Sara settled for a massage and a leisurely morning with me. We did happen to miss some amazing wild dog sightings, but in the end we were happy with our choice.
If you have the option to end your safari at a premier camp I fully recommend it.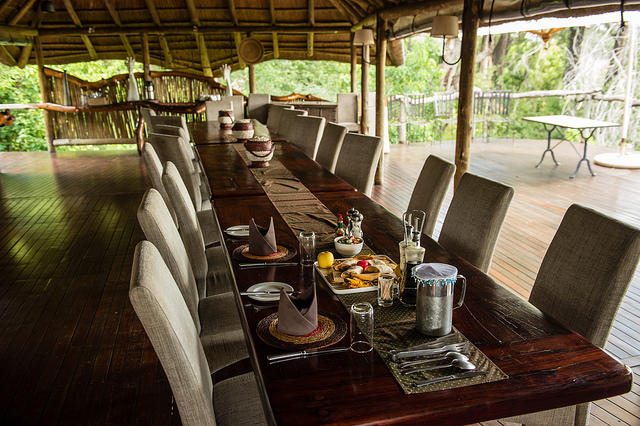 PART 5: COMBINED REPORT: NGOMA & VICTORIA FALLS
Ngoma Safari Lodge
At this point in the trip, Lyndon and Jason would finally be traveling together for the remaining 3 nights and Sara would be heading back home to return to the real world.
We met up at the Dumatau airstrip to share some stories and photos before our flight to Kasane where we were picked up for a 55km road transfer to Ngoma Safari Lodge. The lodge is located on the west side of Chobe National Park, where there are very few other camps. This is an important distinction between east and west Chobe, as in the east you will have to deal with many other vehicles while on game drives. At Ngoma, we only saw one other safari vehicle during our two game drives.
There were 8 rooms all facing a flood plain of the Chobe River. The view was spectacular even with the flood plain empty.
The rooms were once again quite luxurious. Beds facing a large wall of windows peeking out into the plains, sitting area to one side and a few stairs to the restroom which stood behind the bed. Each room has a private plunge pool as well where elephants have been known to come by and empty during the dry season.
The main area at the lodge had the same wonderful view with a larger rock pool down below. Our dinner had a few menu options including a large, well-cooked steak and some ice cream to finish off the night.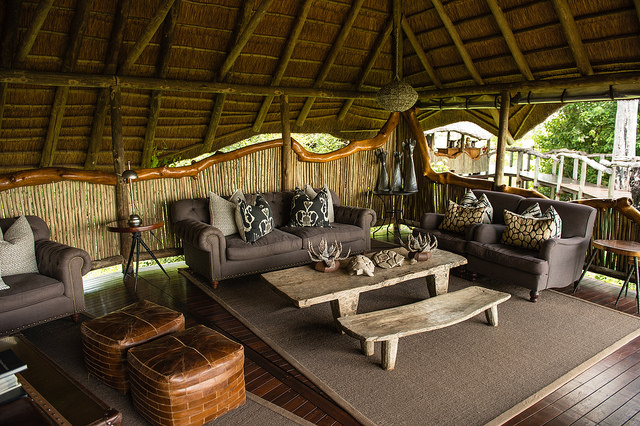 But I'm getting ahead of myself here. We arrived in time for our afternoon activity, but the guides don't recommend heading into the park for the evening. The path through Chobe is somewhat of a one way circle route that takes a certain amount of time to complete and the guides have to make it before the gates close. Instead of an evening drive in the park, the lodge offers night drives on the property just outside the National Park where they regularly see all of the same game including predators.
Our morning drive was exciting as we would be able to get into Chobe. We had to leave somewhat early for our transfer to Victoria Falls but we decided to stay somewhat close to the gate so that we could always leave quickly if we needed to.
This strategy ended up paying off quite well as we were able to see a female lion out in the open. She looked like she was hunting and ducked into a small dense group of trees and bushes. Once we made it to the other side we noticed a male was in the bushes as well! They looked at us for a little while and then went into the privacy of the bushes to continue what they had apparently been doing, mating.
There are plenty of other options for activities at Ngoma Safari Lodge including a drive to Kasane for a cruise and a village cultural visit. We have heard that Ngoma has received approval to build their own dock for the cruises so they can use their own boats eventually as well.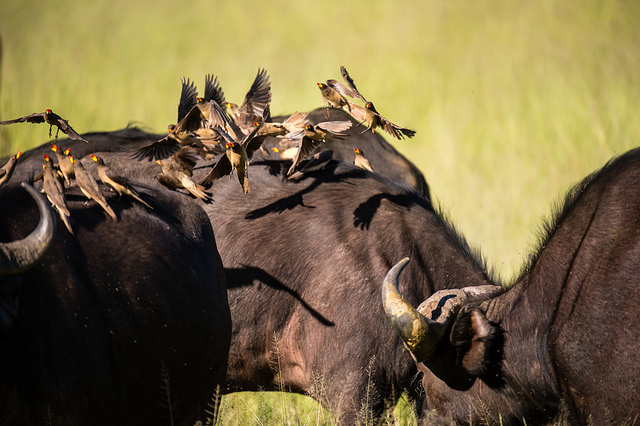 Victoria Falls Safari Club
We were picked up after our game drive for a road transfer to Victoria Falls Safari Club. Ngoma was kind enough to give us a pack lunch before we left as well. When we arrived at the border, customs and immigration were a bit odd as we had to leave our passports with them as the visas were being 'processed' and they managed to misspell my surname on my visa but I was told everything would be fine. Luckily it was!
The Safari Club is just a bit outside of Victoria Falls. We had stayed at the Safari Lodge next door but the Safari Club was new to us. The Safari Club is a private portion of the Safari Lodge, so at any time you can head to the Lodge and have drinks or meals but those staying at the Lodge cannot come have drinks or breakfast at the Safari Club. You are also given unlimited wireless internet but it was as most things are in Africa, slow. The rooms were also quite a bit nicer. They were very modern with a somewhat open concept restroom.
One interesting thing around there is the daily vulture feeding at about 3 PM just below the Safari Lodge. We both went to see them toss out a few dozen pounds of meat trimmings and bones so that over 100 vultures could feed. I must say, they smelled horrible.
We did have a somewhat major hiccup that was eventually resolved. Upon arrival we asked to be booked on the brand new Zambezi Explorer cruise ship. We were told the cruise pickup was at 4:30 and were out in the main area by 4:15. Once the transfer arrived the driver did not have us on the list and we were left behind, only to be rushed by another driver to try and catch the cruise ship. Unfortunately the ship we were rushed to was not the new one, which had apparently set off closer to 4:00, so we had to cancel our cruise.
The manager at Vic Falls Safari Club apologized to us and booked a transfer and the cruise for us on the following day at less than half price. It ended up working out well though, because that night we went to The Boma for dinner instead. If we had done the cruise AND the Boma we would have been over full.
The Boma was as it always has been, a very touristy experience with decent food at a somewhat high price.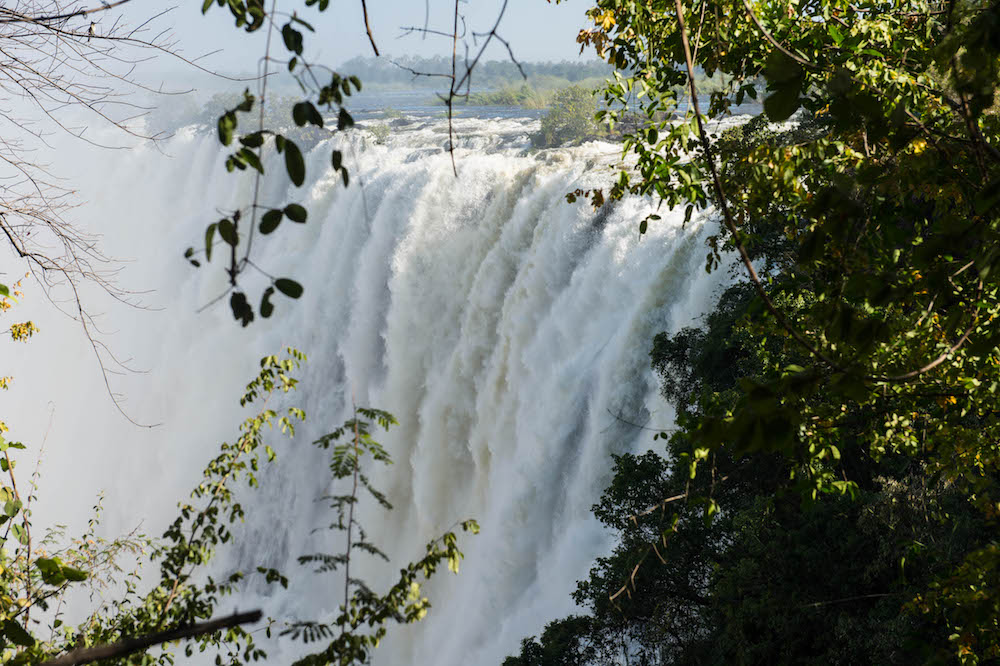 Victoria Falls Hotel
After a nice breakfast at the Safari Club, our second stop in Victoria Falls was only a 10 minute transfer away. While it was built in 1905, recent refurbishments have brought some modern characteristics. There is a computer room with free internet and we were given wireless internet passwords for 50MB of data, any additional amount and we would need to pay.
Our one afternoon at Victoria Falls Hotel would be quite busy. Just before lunch time we walked to the falls along the hotel's "private" path. We were unfortunately met halfway by nearly a dozen locals trying to sell or trade some of their curios. If you don't want anything you must just keep walking! But if you are interested in something, I would suggest bringing some old clothes, shoes, hats or cheap sunglasses to trade. I'm sure you could get quite a good deal.
The water level was very high at this time of year, so we couldn't risk bringing the camera down to some of the viewpoints. We saw some visitors that were completely drenched from spray! Even at one of the dryer spots, at one point the wind shifted and we were getting lots of water. Make sure you bring ziplock bags for your phones or larger bags for cameras if you want to go to all of the viewpoints!
Our one afternoon at Victoria Falls Hotel would be quite busy. Just before lunch time we walked to the falls along the hotel's "private" path. We were unfortunately met halfway by nearly a dozen locals trying to sell or trade some of their curios. If you don't want anything you must just keep walking! But if you are interested in something, I would suggest bringing some old clothes, shoes, hats or cheap sunglasses to trade. I'm sure you could get quite a good deal.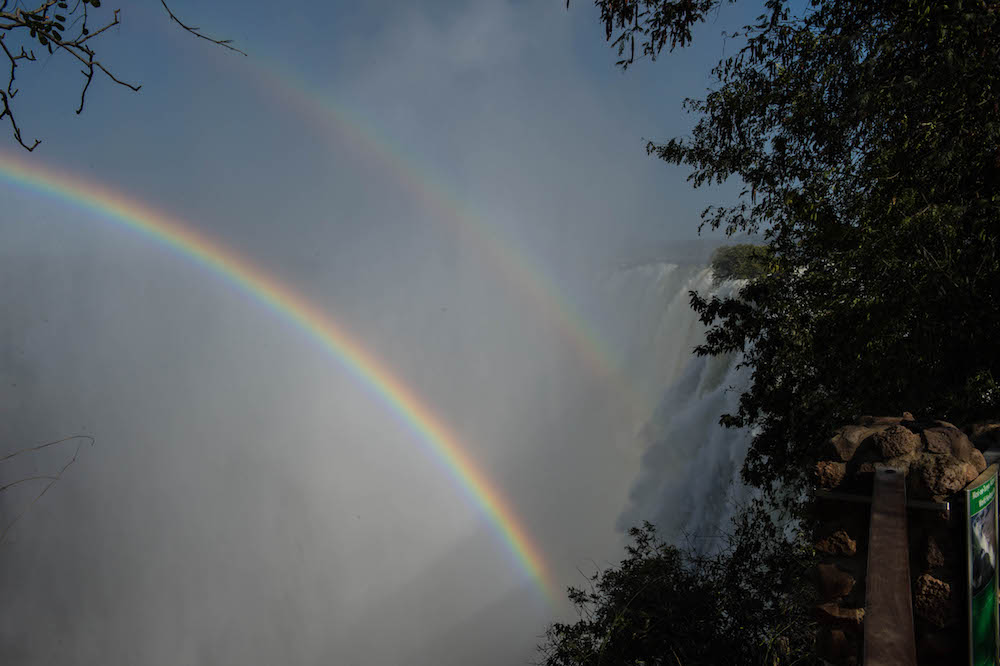 The water level was very high at this time of year, so we couldn't risk bringing the camera down to some of the viewpoints. We saw some visitors that were completely drenched from spray! Even at one of the dryer spots, at one point the wind shifted and we were getting lots of water. Make sure you bring ziplock bags for your phones or larger bags for cameras if you want to go to all of the viewpoints!
Lastly, we were picked up for our cruise on the mighty Zambezi Explorer. Once we finally got to see this ship we understood all of the talk we had heard. Three decks high, just gorgeous, it quite literally stood head and shoulders above the other 'cruise' ships. If you are going on a cruise in Zimbabwe, this is the only ship we will recommend from now on. For only a few dollars more than other cruises you get roughly 10-12 appetizers (enough to fill us to the brim after skipping lunch and dinner and only having high tea) along with any drinks you would like for the length of the cruise.
Our final morning on safari we headed for a late breakfast at Jungle Junction, one of the three restaurants at Victoria Falls Hotel. We would recommend having breakfast early on, as it seemed like the food was not as fresh as it could be.
We were once again off for about 24 hours of travel to get back to reality. Another educational safari in the books with 17 different properties during a 13 night trip. A few of the camps definitely stood out but we would return to any of them in a heartbeat. Botswana really is still one of if not the best safari destination in all of Africa.