$cat_name = 'category'; $categories = get_the_terms($post->ID, $cat_name); foreach ($categories as $category) { if ($category->parent) { echo $category->name; } } ?>
Aug 14, 2020
A Visit to Victoria Falls & Hwange Zimbabwe
Share:
A Visit to Victoria Falls & Hwange Zimbabwe
In late May last year, just after noon on what was a Tuesday, I stepped into a seven seater Mahindra Airvan at Saile Airstrip on the edge of the Linyanti floodplain in Northern Botswana. A click of a seatbelt and a short safety briefing later, it was time to go. The young pilot pushed the power throttle to its fully forward position, released the brakes and in less than a minute we went hurtling into the blue Botswana sky.
For me, bush flying will never get old. With the passage of time, I have come to enjoy and appreciate it more and more, since my first 'white-knuckle' flight in a Cessna 206 – also in Botswana – in 1990. Over the last almost 30 years the pilots have become younger and more diverse in terms of gender and nationality, new types of aircraft have arrived on the scene, and operation and safety standards have improved. The fun and excitement never went away.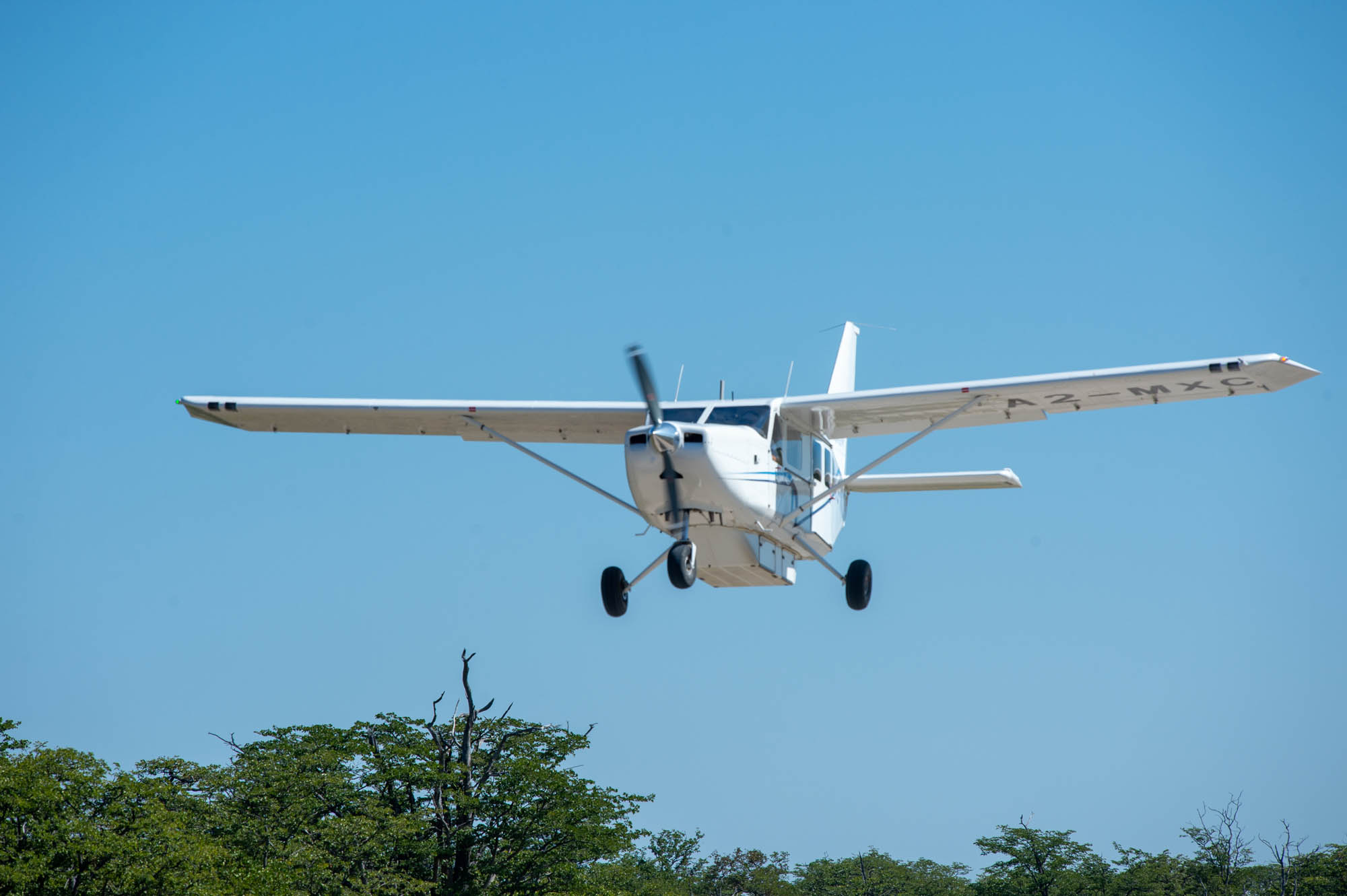 Bush flying has always been different. This is 'real' flying with a sense of immediacy, noise, speed and a tinge of danger. All lacking from commercial flying. Even so, if you have yet to strap yourself into the seat of a single prop aircraft in which you can make eye contact with the pilot as he or she looks back right before takeoff, there is no need to be nervous. These young persons have acquired excellent flying skills, are totally safety conscious and have to be exceptionally skilled to have snagged a flying job in Botswana. It's a plum position.
Just over 30 minutes later we were in Kasane. And 20 minutes later I was in a boat crossing the Chobe river into Zambia. The landing in Zambia is a bit jarring, having to negotiate one's way along a somewhat rickety gangplank, amid industrial debris and the grimy, smelly environment of a working dockside. Thankfully the immigration process was quick and painless, taken care of by my Wilderness Safaris driver Angel. I paid $50 for a univisa, which allows unlimited entries into Zimbabwe and Zambia for several months.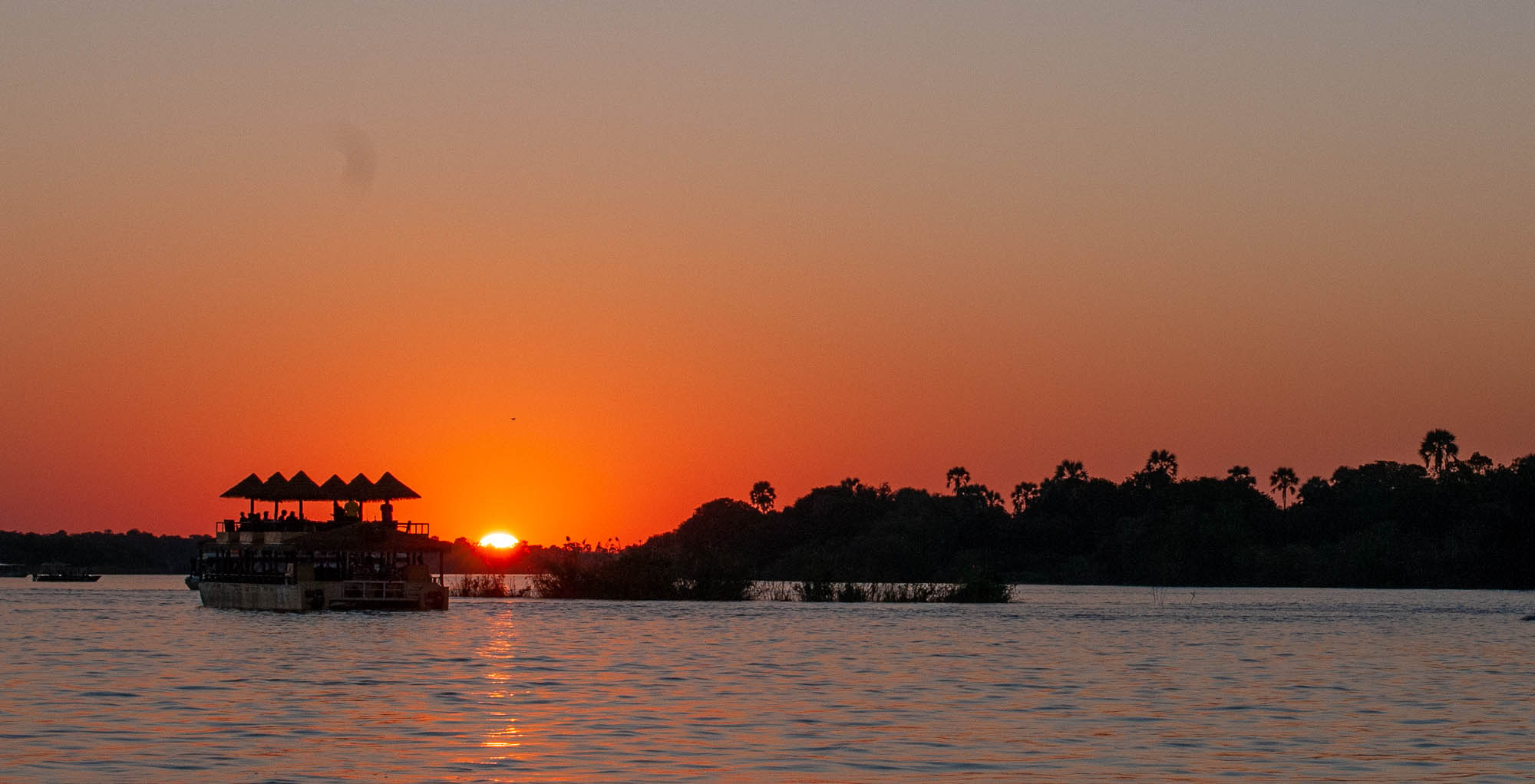 TONGABEZI LODGE, ZAMBIA
By 2:30 p.m. I arrived at Tongabezi where the affable and efficient general manager Mark showed me around and helped me with a quick check in, almost immediately afterwards followed by a delightful lunch overlooking the Zambezi. Which was flowing strongly.
About an hour or so later – my last mode of transport for the day being a small aluminum skiff which deposited me on a small island in the middle of the Zambezi – I had made it to my final destination of the day, Sindabezi. Here, I would spend the night. Sindabezi Island is remote, private and the ideal spot for someone open to new adventures. After a peaceful night's sleep, I woke up not to sunlight, but to a moonbeam. I had been sleeping within sight and sound of one of Africa's mightiest rivers, right in front and below me. A nearby set of rapids stirring up the most soothing white noise of all. Sleeping virtually outside with just a few light curtains between you and the great African outdoors. There's more. You're attended to personally by several friendly and efficient staff members, enjoying delicious food from a varied and creative menu with lots of local options, and choosing from a huge list of included and optional activities. Being severely time limited, I opted for an afternoon sundowner cruise which was relaxing and fun, ending at a drinks stop where I met many of the guests staying at Tongabezi Lodge. It was a most agreeable conclusion to a busy day.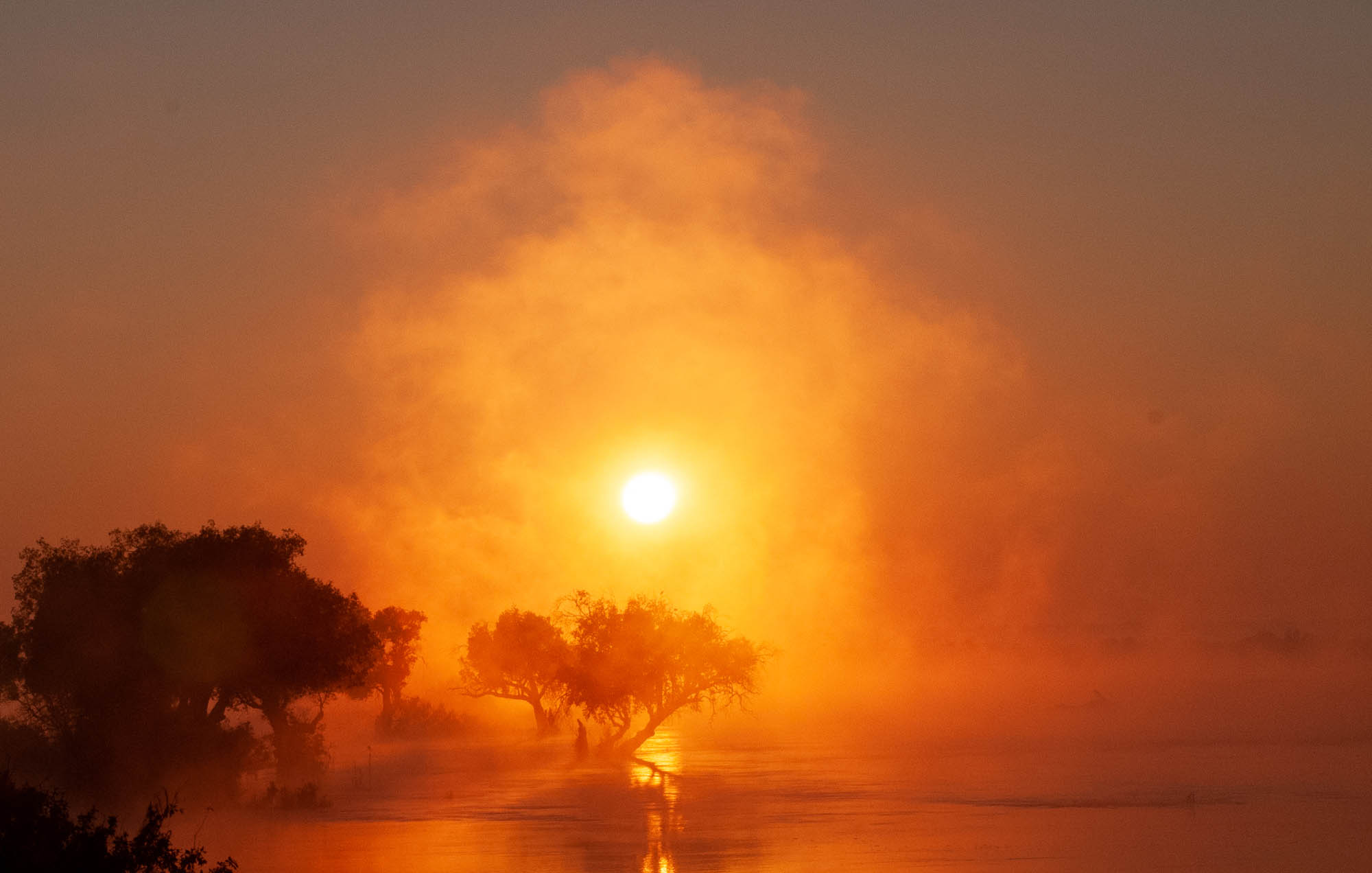 One final plus point about Sindabezi Island: good fast Wi-Fi on an island which runs on solar power. All the lodges out there with feeble excuses about sub-par Wi-Fi service. Take note. It can be done.
The next morning I woke up to an unusual sight. A bank of fog had formed over the surface of the Zambezi resulting in a spectacular if somewhat spooky sunrise, the sun itself and its light reflected, refracted and obscured by the fog. The photographs hardly do it justice but I took a few nonetheless.
After a super breakfast and catching up on a few emails I went back to Tongabezi Lodge for a site inspection. I was really pleased to see that both the houses and cottages at Tongabezi were fantastic and I would highly recommend the property for a Victoria Falls stay.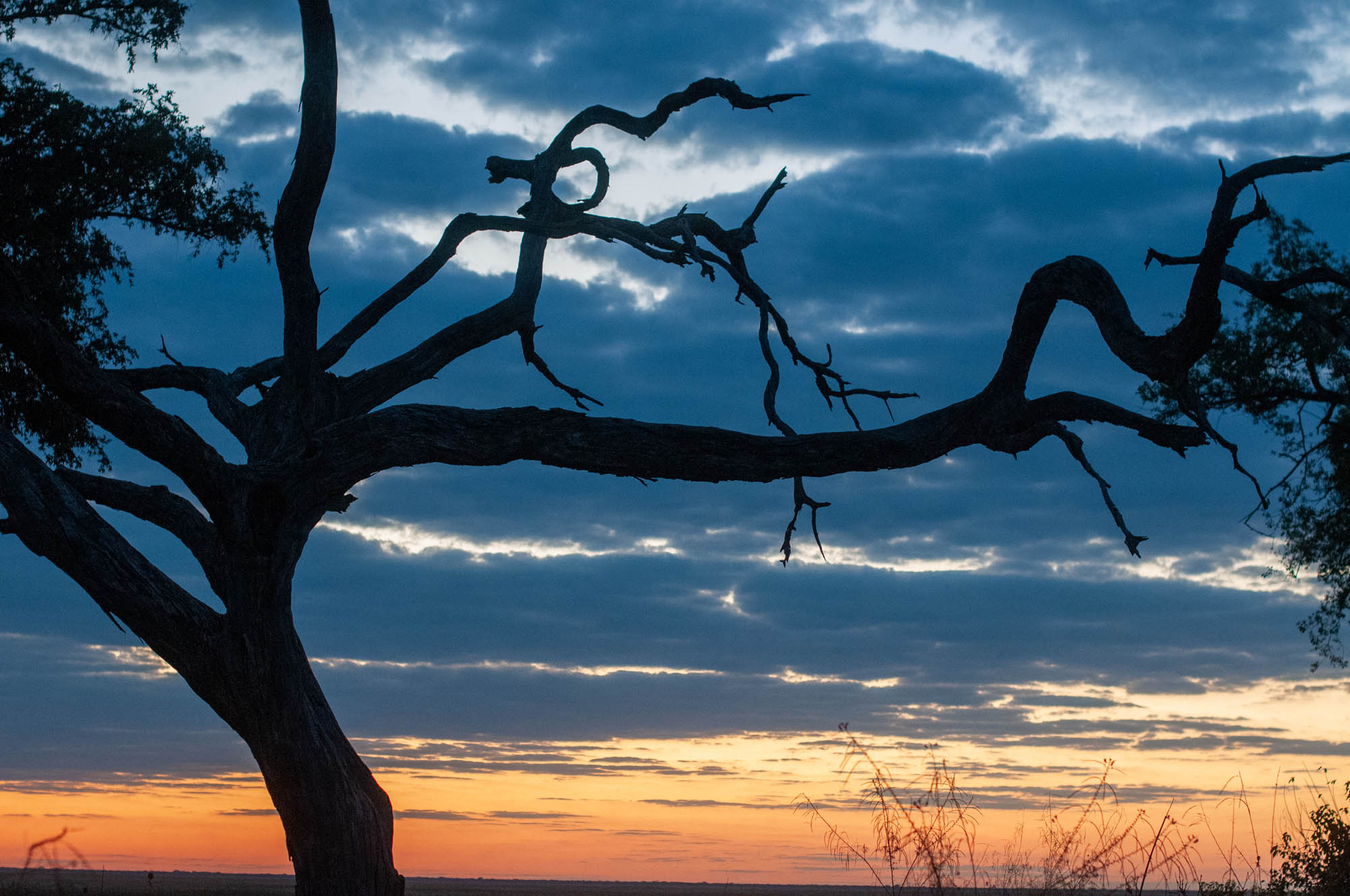 Tongabezi has the most magnificent trees and gardens including an extensive vegetable and herb garden, both featuring heavily in the planning and execution of meals and drinks.
As previously alluded to, the list of included and optional activities is exhaustive, ranging from sundowner cruises to village visits to micro light flights over the falls. Tongabezi was then in the final stages of an extensive upgrade, and their large bar and lounge had been completed, with a new reception landing area. With a new office already in place Tongabezi was looking great. By all means go there.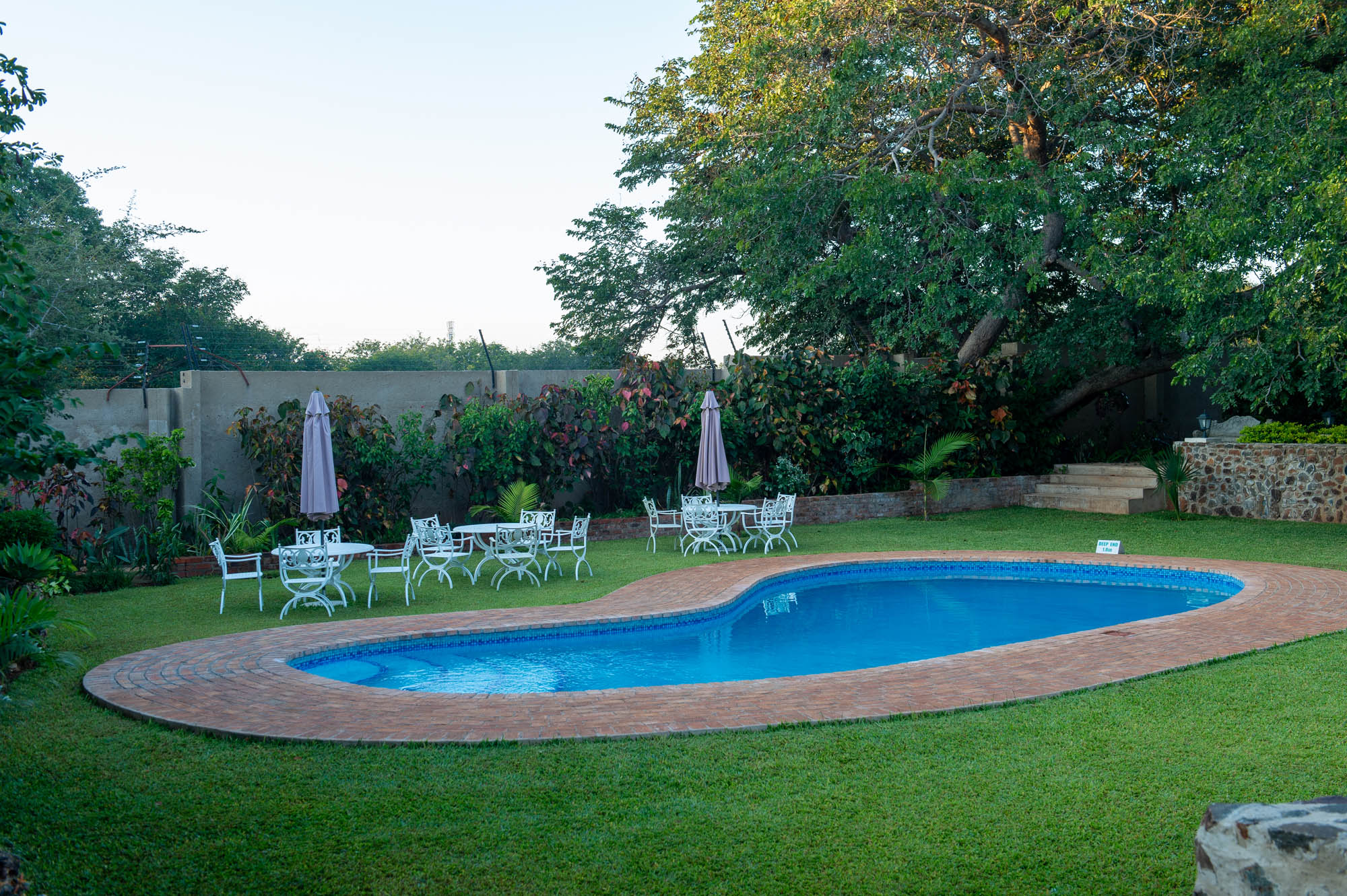 THORNTREE LODGE, VICTORIA FALLS
By late morning I was dropped off at African Bush Camps' Thorntree Lodge, on the banks of the Zambezi, inside the Zambezi National Park. This property has been setting a new high standard for deluxe boutique accommodation in the fully inclusive lodge category, with 10 beautifully designed villas, each with a large deck and private plunge pool, looking out over the Zambezi. The rooms have every feature one could wish for: air conditioning, Wi-Fi, striking glass and screens, and adequate lighting. Each villa has a mini bar, tea and coffee making facilities, indoor and outdoor showers and an indoor tub, a large bathroom with separate enclosed toilet, a personal safe and mosquito netting.
The main area is an impressive – mostly glass enclosed – structure and there's also a spa and gym on the large grounds. The lodge offers a full range of activities. The standard of hospitality which I experienced at Thorntree was exceptionally high. My day started with a peaceful and rather quiet Zimbabwe river cruise with the Thorntree activities manager – a pleasant change of pace from the hectic pace of the previous day.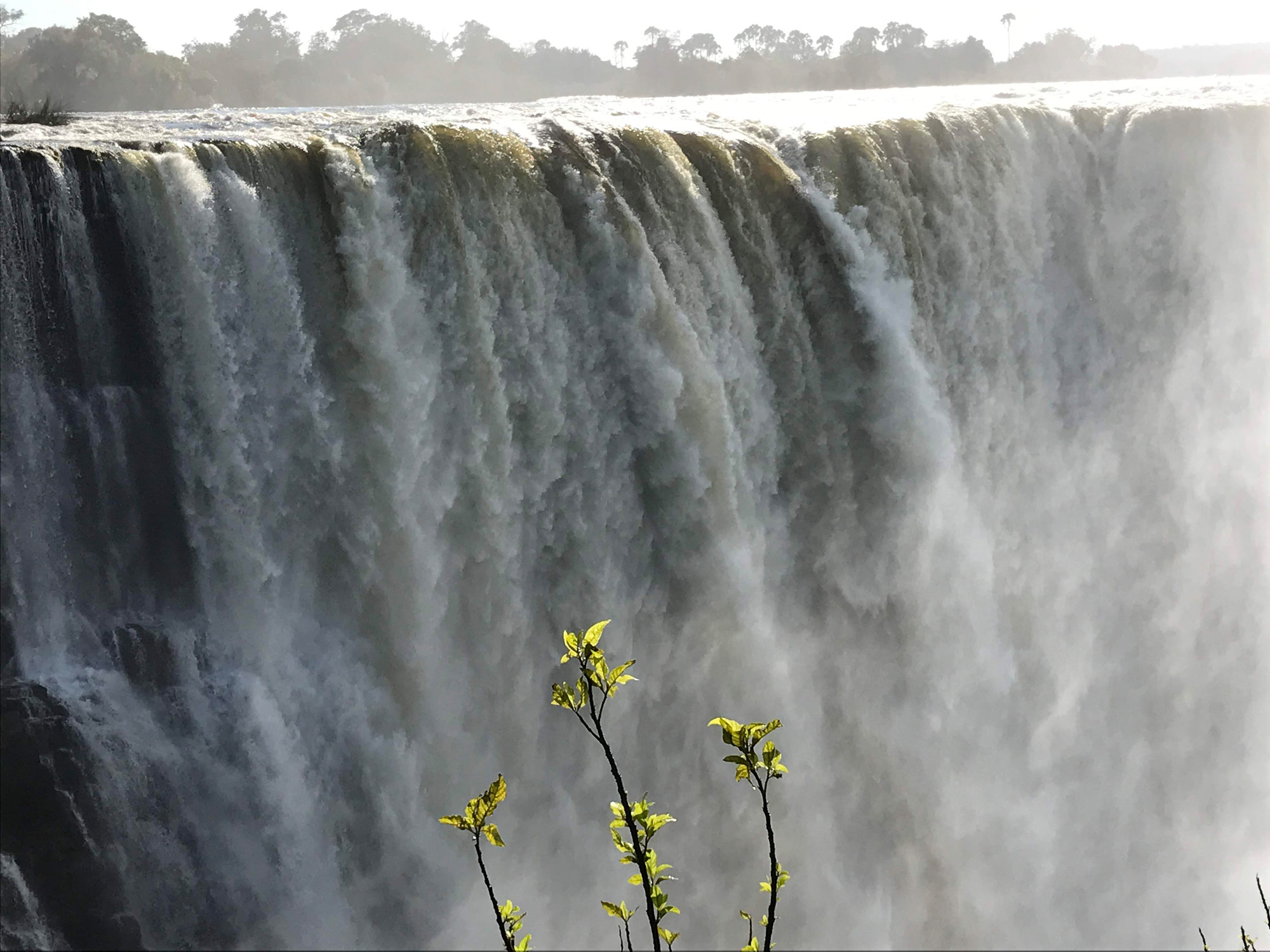 En route to Zimbabwe that afternoon, I made an hour-long stop to observe the Victoria Falls from the Zambia side. I had done this outing approximately a year ago so I knew what to expect, with the Zambezi being in flood stage. Again it was an awesome sight to behold. While the view of the Victoria Falls from the Zambia side is not the best when the river is low – from September to about December or so – it is quite satisfactory and even spectacular when the Zambezi is running at flood or near flood stage.
In fact the closest one can get to the actual flow of the water – to experience an effect much like that of seeing Niagara Falls from the Canadian side – is a spot close to the entrance to the falls reserve, on the Zambia side. Powerful and mesmerizing. You inadvertently stop to think about the survival chances of someone going down there in a barrel. Only to conclude that the prospect of the person surviving to tell the tale is a big fat zero.
Crossing the wet and slippery Devil's footpath bridge across a side gorge, you reach some more good view points over the eastern portion of the falls, observing the Angels' armchair and the famous Devil's pool, popular attractions for breathtakingly close approaches to the abyss. Only doable when the water in the Zambezi is low.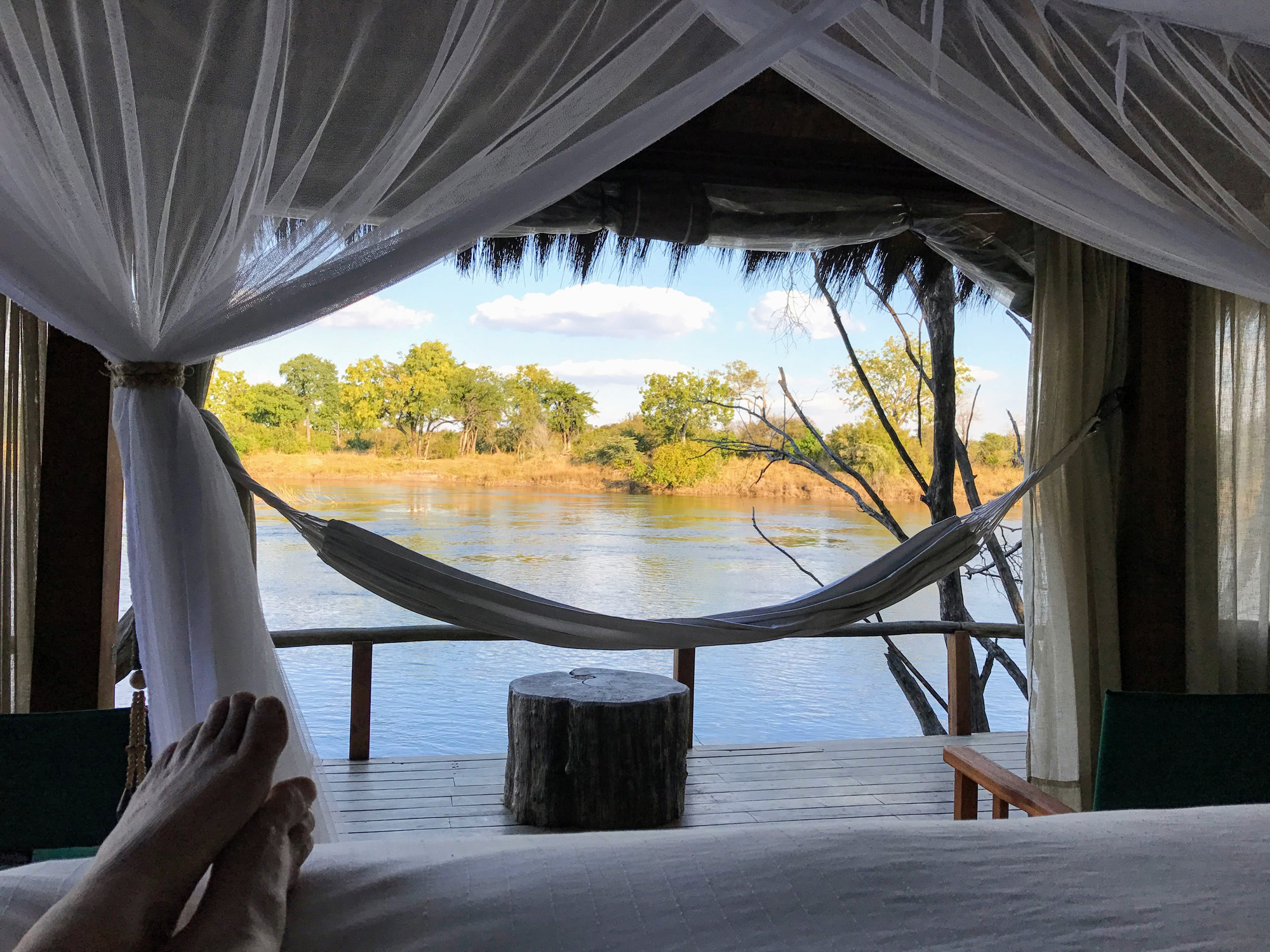 BATONKA GUEST LODGE
Having been driven across the Zambezi and into Zimbabwe, my first stop was the Batonka Lodge, an all-around delightful property with 16 well-equipped rooms, less than a mile away from the falls, in the residential portion of Victoria Falls town.
The rooms are spacious, effectively air-conditioned, there is Wi-Fi and even television with 10 channels. The meals were excellent. I overheard a guest complimenting the chef on a main course of pork medallions served with a caper sauce. I concurred. They were expertly prepared and deftly served and not unreasonably pricey by Victoria Falls standards.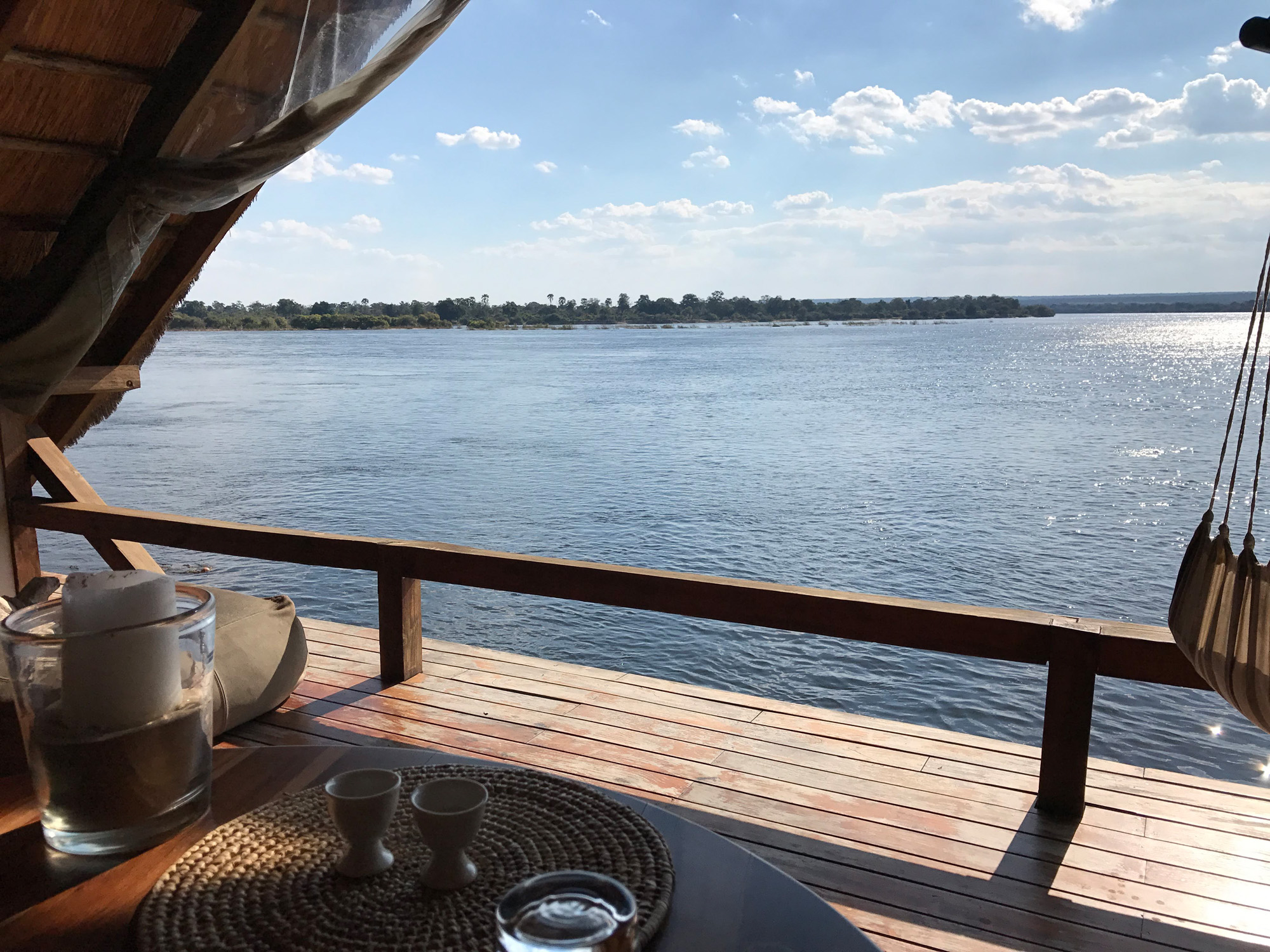 Batonka Lodge has a nice pool in a sunny spot, there are both indoor and outdoor dining options as well as some comfortable inside and outside lounge areas, and a cozy bar.
Particularly for someone who already has a couple of scheduled Vic Falls activities planned – and who does not "have" to be within walking distance from the falls – it is a good and affordable option with no high season premium.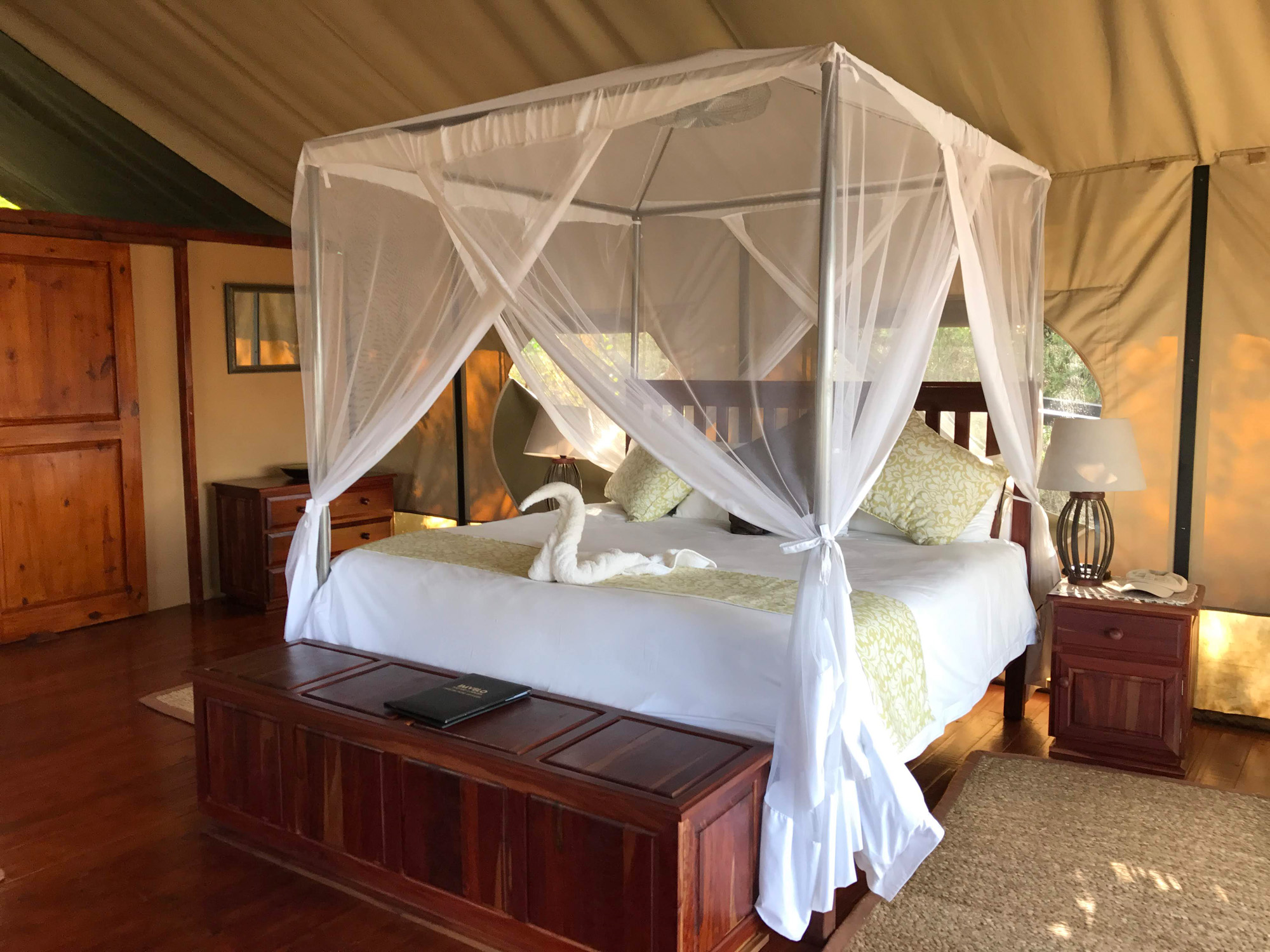 GORGES LODGE, VICTORIA FALLS
After lunch that day, and a road transfer of about 35 minutes, I checked into one of the excellent tented rooms at Little Gorges, a five room tented addition to the well-established Gorges Lodge.
Gorges and Little Gorges are ideal for guests who prefer to be away from the helicopter noise and hustle and bustle of Victoria Falls town, and are keen to experience a more peaceful environment with great black eagle viewing, as well as experiencing an authentic local village and school experience. Included in the rate is a daily round-trip transfer to Victoria Falls town for a guided tour of the falls or some other Victoria Falls activity.
My afternoon black eagle activity did not have the desired outcome which was a good photo of a black eagle in flight. As is often the case with wildlife, it was circumstantial. A male black eagle did in fact fly right over us but I had too much lens and there were some trees in the way. Photography issues. I did manage to get a half decent pic of a black eagle sitting in a tree close to one of the tented rooms. Plus I had a great chat with co manager Chris, enjoyed the superb sundowners snacks and watched as the sun slowly set over Batoka gorge. A worthwhile experience unto itself.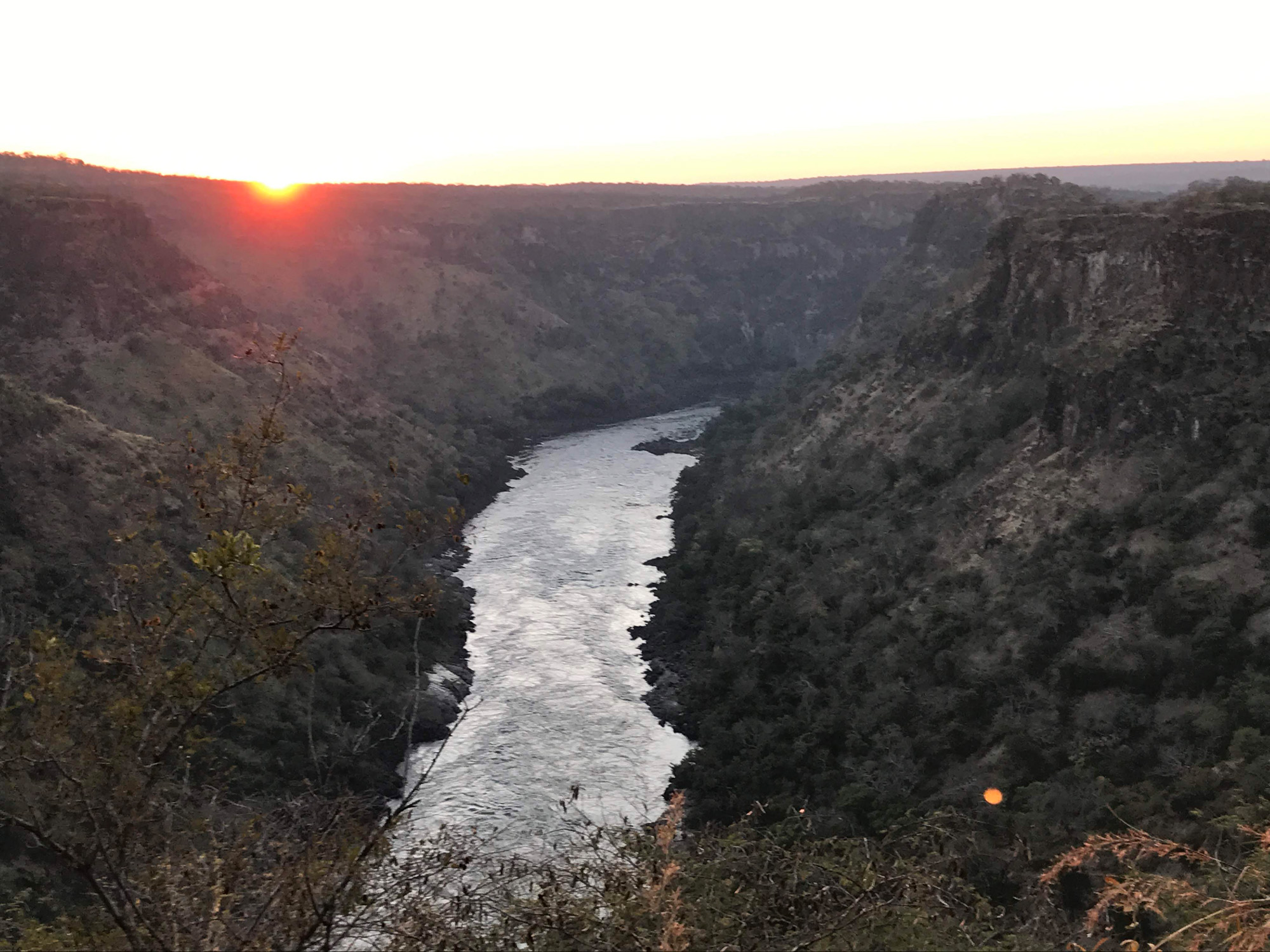 Dinner at Gorges was quite enjoyable. As before it was a tasty home style meal with a grilled steak, grilled potato and two veg plus an excellent malva pudding for dessert.
Tent number one at Little Gorges is right on the edge of the Batoka gorge with the sound of the Zambezi rushing over some rapids, creating a soothing backdrop, making it a perfectly splendid place to fall asleep. Which I promptly did after dinner. There is nothing like a solid eight hours in likely some of the cleanest air in Africa to recharge the batteries.
Breakfast at Gorges Lodge could have benefited from a little work in the way of presentation and 'wow' factor; and perhaps a French press instead of drip brewed coffee. Even so, the cooked breakfast was perfectly fine – no issues with that.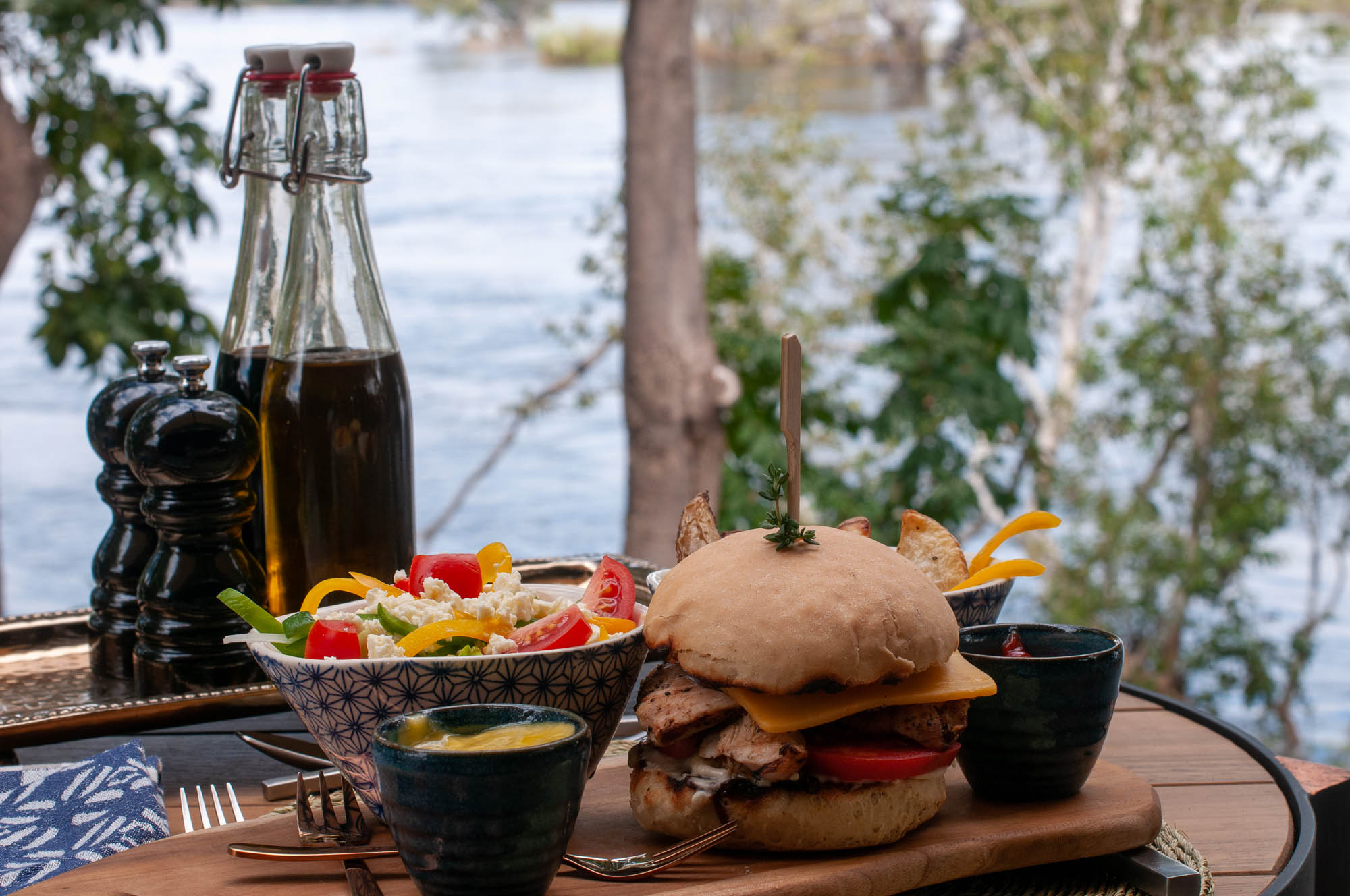 VICTORIA FALLS RIVER LODGE
Rather earlier than was necessary – which caused me to forgo an activity at Gorges – I was transferred back to Victoria Falls and from there by boat from the Shearwater jetty for a pleasant 10 minute or so river trip to the Victoria Falls River Lodge.
Although brief, my stay at the Victoria Falls River Lodge was pleasant. I particularly liked the main lodge dining room area with great views over the Zambezi. The room was spacious and well equipped with an outdoor shower, indoor bathtub and plenty of space. I always appreciate adequate lighting. The food – both lunch and dinner – was a notch above the usual lodge fare.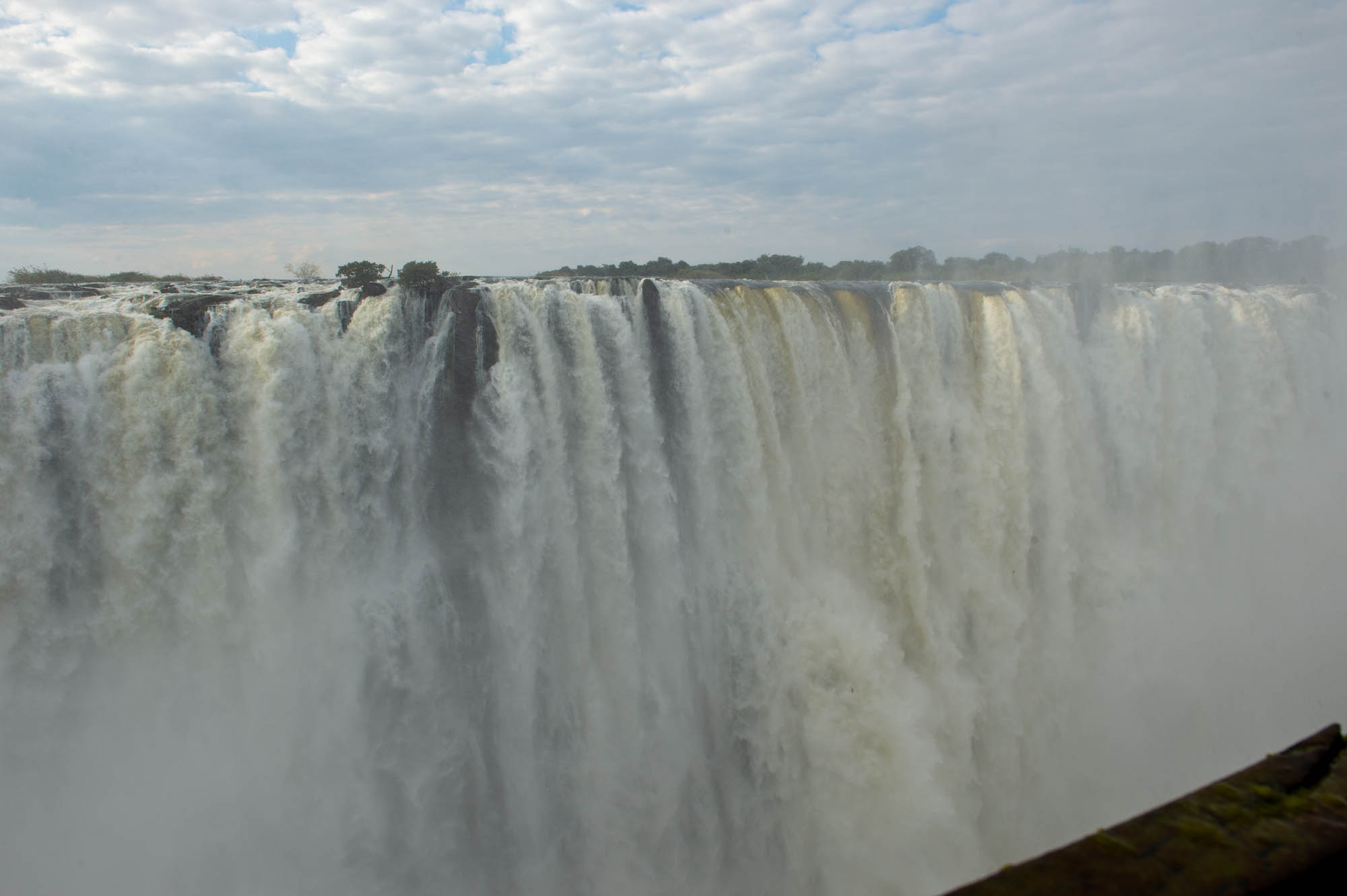 My afternoon activity was a Bushtracks jet-boat sundowner cruise on the Zambezi, advertised as getting to within 800 meters of the falls. While I enjoyed the activity a lot, I don't think we got closer than 1600 meter to the falls. The biggest advantage was the fact that closer to the falls, in shallower water, there were no other boats around to spoil the serenity of the area. It was only us and one other jet-boat – also from Bushtracks – in the area. We spotted quite a bit of wildlife including hippo and elephant. Plus points for Victoria Falls River Lodge were the proximity to the Zambezi, the quality of the hospitality and guiding, and also – somewhat surprisingly to me – the game-viewing in the Zambezi National Park within which the lodge is located. We had some excellent views of elephants, giraffes, zebras, waterbuck and a couple other species. Game-viewing in the park improves as the dry season progresses.
Next stop: Hwange National Park. To be featured in our blog post next Friday.
YOU MIGHT ALSO BE INTERESTED IN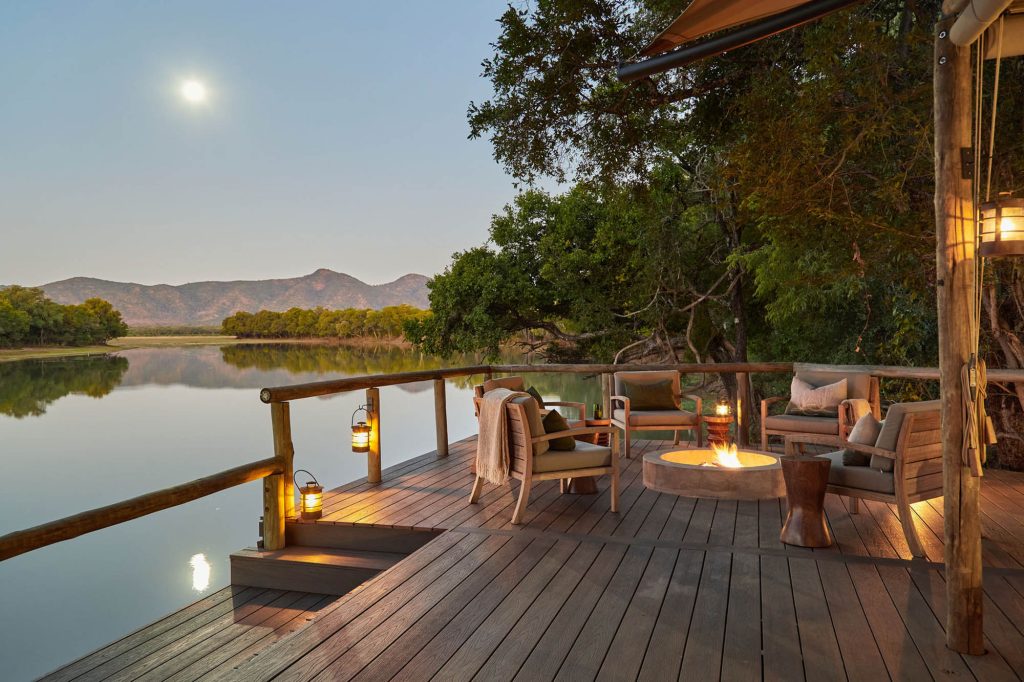 10th Sep 2021
Chindeni and the Bushcamp Company, Zambia
By late July we found ourselves at Chindeni, a small Bushcamp Company property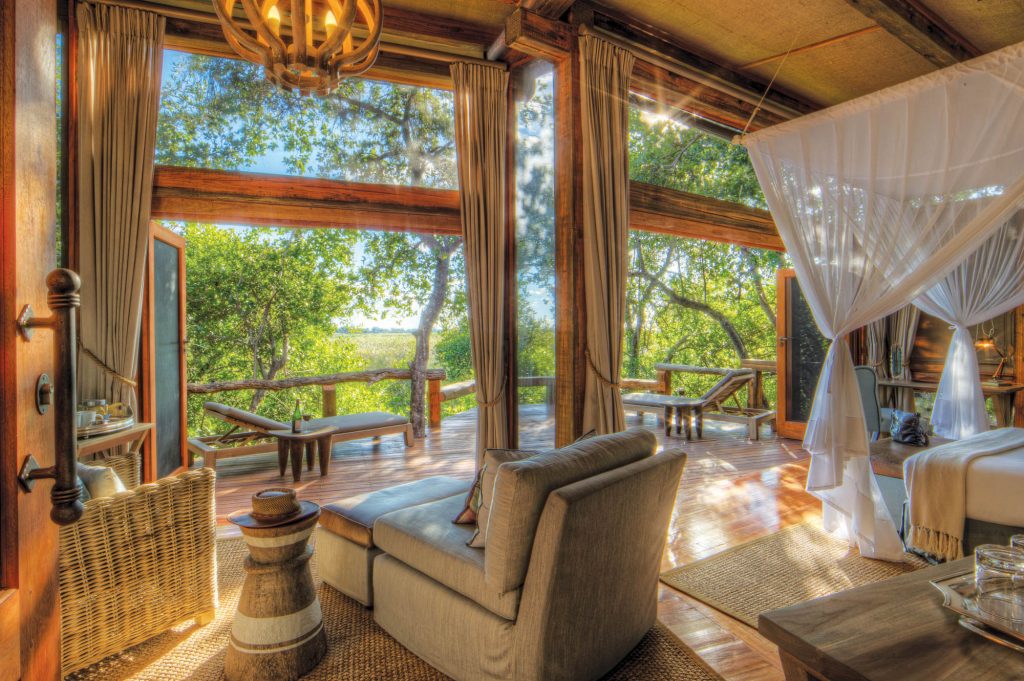 3rd Oct 2022
Camp Okavango, Botswana
Camp Okavango is in the heart of the permanent part of the Delta. In this idyllic setting there are no vehicles, and it is just a short walk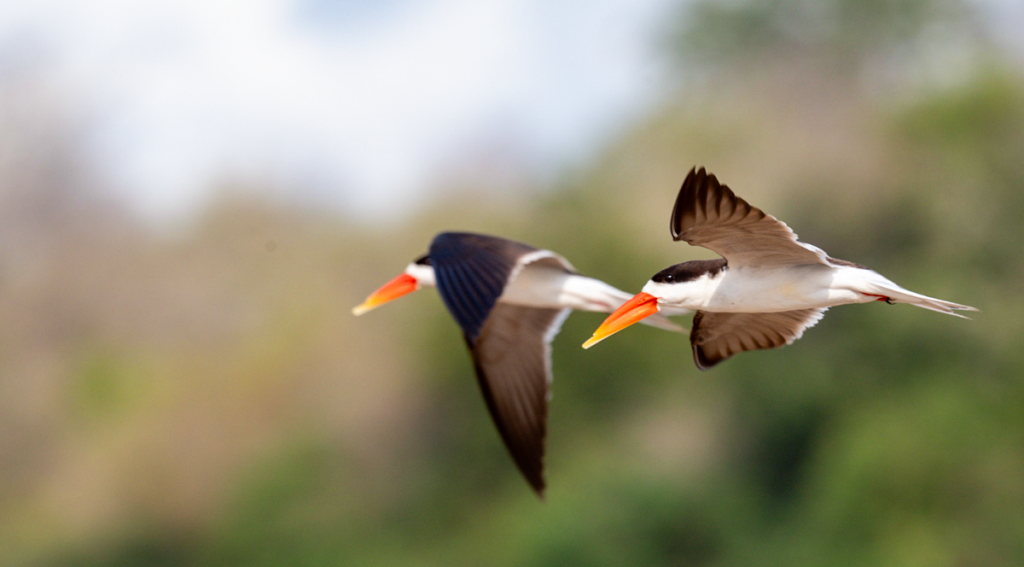 14th Oct 2023
From My Safari Notebook: Wildlife Photography
Birds in flight and wildlife photographers have an uneasy relationship. Things go wrong as often as they go right. Getting focus-lock on a moving subject
SUBSCRIBE TO OUR NEWSLETTER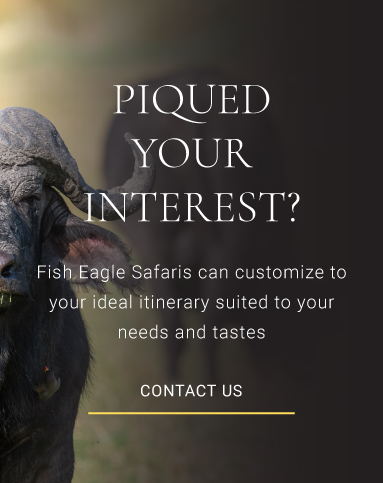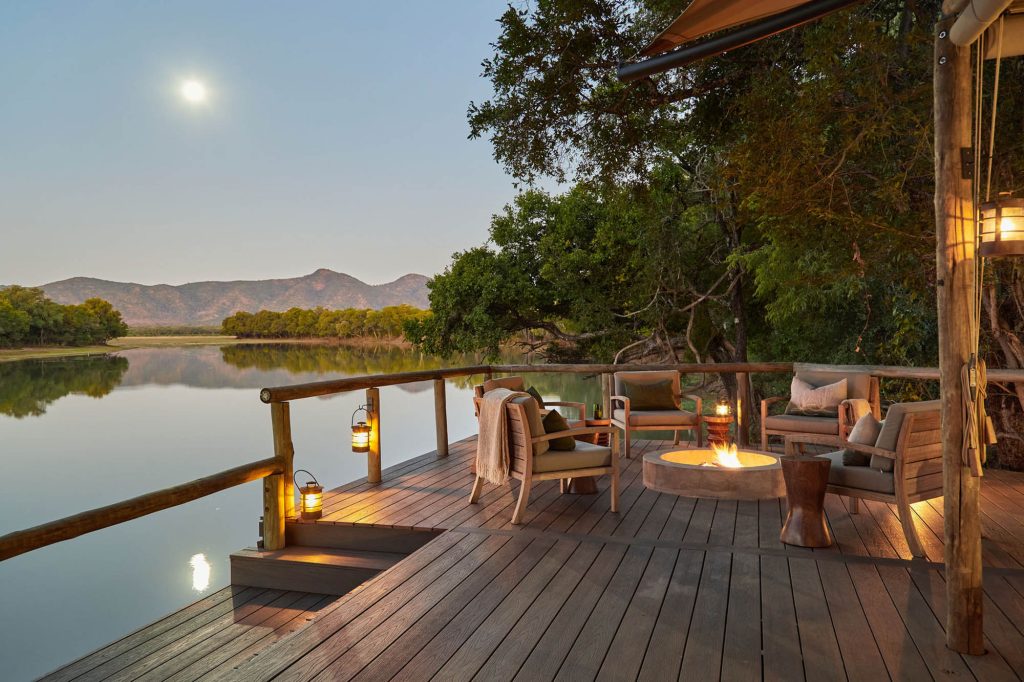 10th Sep 2021
Chindeni and the Bushcamp Company, Zambia
By late July we found ourselves at Chindeni, a small Bushcamp Company property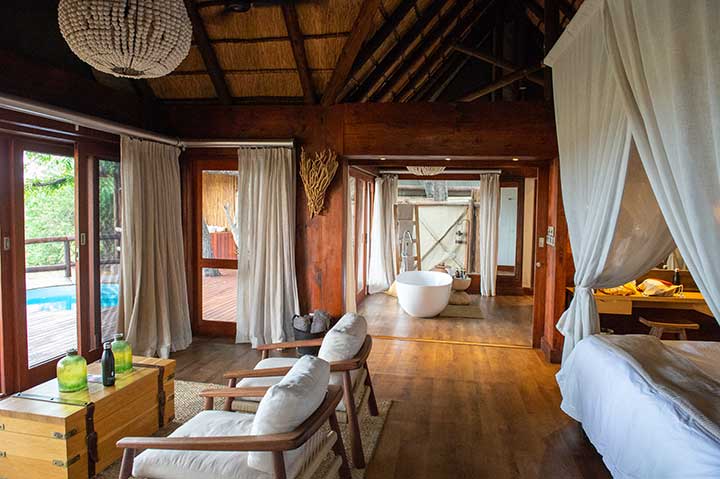 4th Aug 2022
On Safari At Belmond Eagle Island Lodge, Okavango Delta
What is the 'secret sauce' for an unforgettable few days on safari in Botswana? It starts with the animals, of course. The elephants, lions, giraffes, hippos