$cat_name = 'category'; $categories = get_the_terms($post->ID, $cat_name); foreach ($categories as $category) { if ($category->parent) { echo $category->name; } } ?>
Jul 12, 2011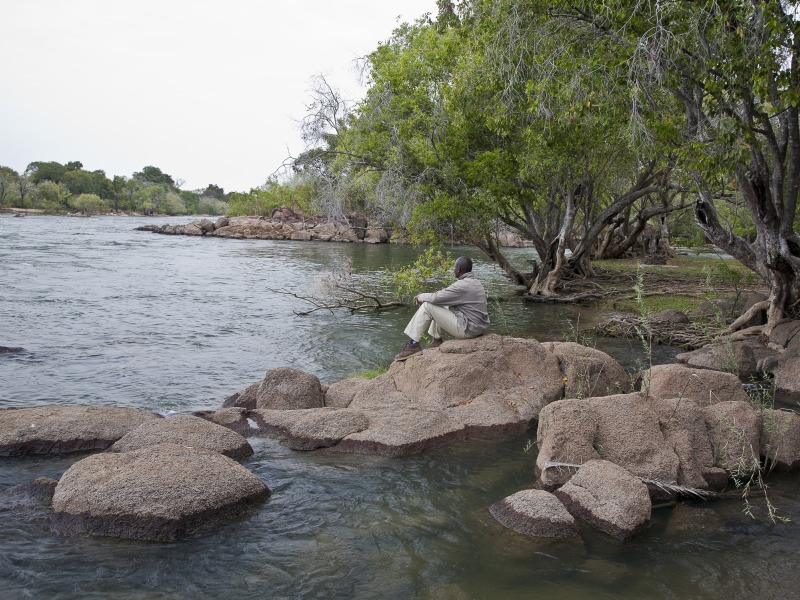 Zambia July 2011
PART 1: INTRODUCTION AND KAFUE NATIONAL PARK
I consider this our first real Zambia trip, seeing as a short stay on the Livingstone side Victoria Falls does not really count. Our first stop was the massive Kafue National Park, one of the largest national parks in all of Africa. After a short flight from Lusaka we arrived in the Kafue ready to start our first portion of the Safari. Wilderness Safaris' Kafue's Rivers and Plains Exploration starts with three nights in Lufupa Bush Camp followed by 2 nights at Musanza Tented Camp and capped off with 2 nights at Busanga Plains Camp.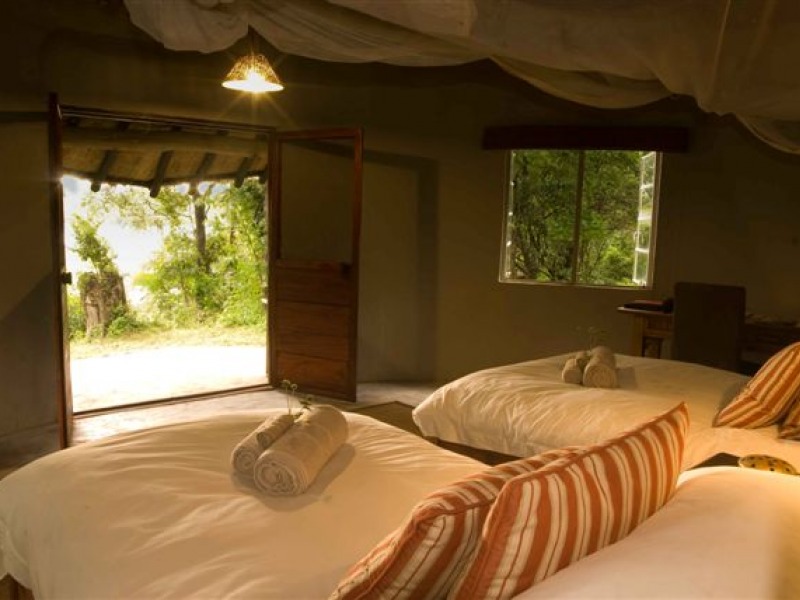 Lufupa Bush Camp
On arrival in Lusaka we were met by a Wilderness Safaris representative who escorted us to their offices in the airport. After a short while our plane was ready to take us into the Kafue on our way to Lufupa. On arrival at the airstrip we met our guide for the duration of the Exploration, Phil. We also met up with our 5 traveling companions, one of which was on our flight into the area and the other 4 on a flight that arrived shortly after ours. After some brief introductions we gathered our stuff and set out on a boat transfer to get into camp. The boat transfer, being our first real activity since arriving in Africa, wound up taking significantly longer than expected. A simple boat ride transformed into a maniacal hunt for every living creature within sight of our binoculars. Every fish eagle was meticulously inspected and any sunbathing croc was carefully and slowly approached to get an up close look. Eventually we had a buckle down and speed toward the camp in order to make it before sundown. It had been a good start.
We enjoyed our time at Lufupa, as usual the staff was excellent, we were well fed with good food and we got to see some nice game. The camp is setup into nice rounded chalets that were able to keep out the cold a bit better than the more standard luxury tent. From camp you can hear the nearby rapids in the background. Before those rapids the water flows slowly though, forming nice pools closer to the chalets. There are some resident hippos to watch for when being escorted back after dinner but I did not hear them during the early morning hours like you often do near water.
Although the morning game drives offered plenty of evidence of lions and elephant we didn't have much luck for the duration of our stay. Antelope were plentiful and the birding was productive. The real highlight came with the night drives where we were able to see 5 leopards in 2 nights. We even managed to spot a porcupine. As well as this we spotted several genets and civets here and really throughout our entire time in Zambia.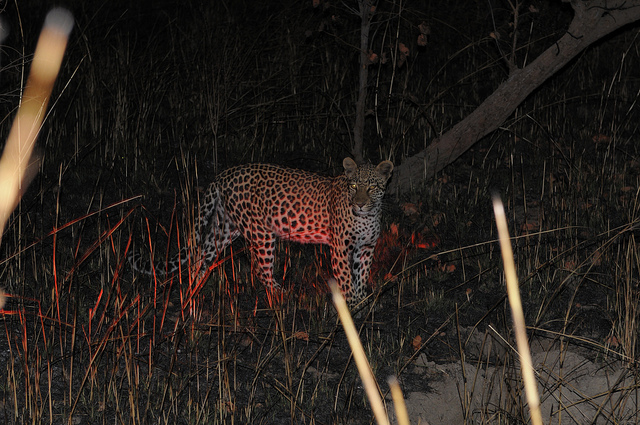 A quick note on the Kafue in winter: It can get extremely cold in the early mornings and evenings. We were up at 5:30 every morning and it was in the 40s with some nice wind chill from an open traveling vehicle. Luckily on top of warm clothing we all received blankets and hot water bottles and it doesn't take too long after sunrise for the area to warm up considerably. Winter also offers some protection against the notorious tsetse fly because they will have a shorter period of time where they are really active. Unfortunately, during that time they can be a real pest and you will need to be prepared with some thick socks and multiple layers of clothing as they can bite through single layers fairly easily. It is also wise to avoid dark blues/dark colors because they do seem to attract the flies.
We learned that many areas in the Kafue had been systematically burnt during the colder winter months to avoid having some more serious and unexpected fires occur during the dry summer when the ambient temperatures make a serious (and uncontrolled) fire much more likely. Overall it is something that you quickly become accustomed to and the animals don't seem to be bothered. In fact, many of the antelope and zebras will only graze on the shorter stalks of grass that grow after the flames in an area die out. The other grass is too long and mature for their tastes.
On our final night the entire camp staff gave us a performance with some traditional singing and dancing. It was quite impressive and be warned; when they finish up they might just ask you as a group to perform a similar feat for them. After some debate we decided to sing a very lackluster rendition of Home on the Range. It couldn't have ended quickly enough.
Musanza Tented Camp
The rooms at our second stop, Musanza Tented Camp, were not quite as nice as those at Lufupa. They are fairly basic tents, relatively small with running water and a bucket shower. Nice main area, however, just off the river.
Luckily for us our luck changed in regards to finding some lions when we got to Musanza. Our very first game drive we heard a couple males roaring in the distance and instantly took off after them. After a good while driving off road in their direction we stopped our vehicle and listened. Sure enough they picked up where they had left off and we realized we traveled a little too far and turned back around in their direction. Shortly afterwards our guide pointed them out. I honestly wonder if any of us would have been able to spot them without him they were so well camouflaged. Within a few minutes they managed a final roaring display for us and I have to say it doesn't get much better than.
Later we picked a nice spot just off the road to have some afternoon tea and snacks. Little did we know that just down the road obscured by some brush were two enormous male lions. In fact, just minutes after hopping back in the vehicle and going down a turn in the road we spotted them. That would have been an interesting surprise to discover during a bathroom break indeed.
Lastly, in the evening we spotted the two younger males who had roared for us with a female. They had been mating for quite some time it appeared but did not stop on account of us.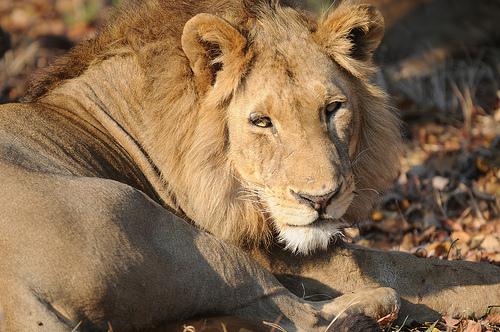 We also had some very nice elephant sightings, including one particularly aggressive lone male that gave us a bit of attitude. Some of the antelope you see in the region include the deffasa waterbuck which do not have the standard 'U' shaped white on their backside but a white spot and the impala impersonating puku. Slightly different colors and a shaggier coat give them away. Watching young puku coax the milk from their mothers was quite a sight. As they drink they literally shove their heads up violently in a punching motion.
We had a nice Zambian walk in the morning that really gives you an opportunity to see some of the small things that you inevitably miss out on during game drives. Identifying the different droppings, being able to identify from those droppings the diets of the animals and then taking a look at some of the vegetation is a nice change up. Checking out the different animal tracks is always fun and, while the guides do this from the vehicle to get a feel for the area it is easier for guests to see them up close. It's also a different experience to see animals while on foot. The walks in the Kafue are with Phil, our guide for the duration, another spotter/guide and a third armed park ranger.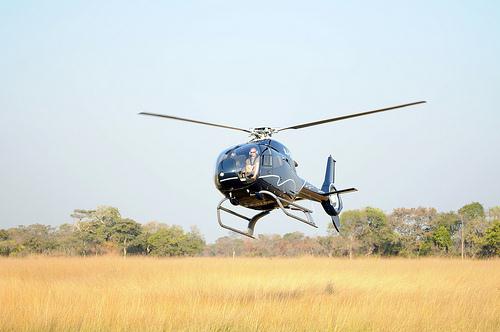 Shumba
We made a pit stop at Lufupa River Camp during our morning transfer and spent some time scouring the area for wild dog which had been recently spotted. Unfortunately we had no luck. Our final camp is located in the Busanga Plains and at this point of the year is actually still working through some water damage so we got upgraded from Busanga Bush Camp to Shumba camp. We did get to do an inspection on Busanga Bush Camp and were impressed. It has a really great location and the rooms looked very comfortable. There is definitely a difference though when you compare a classic level camp with a premiere such as Shumba. For starters, after a rather lengthy transfer from Musanza, we were able to take a short helicopter ride to get into camp. It was my first time in a helicopter and it would have been great fun regardless of where the ride took place but to have it in Zambia on safari made it really special.
The stark contrast between such an opulent and luxurious camp and the pure wilderness beyond is not for everyone but I enjoy it thoroughly. The camp overlooks a vast plain intersected with some waterways which makes it ideal for photographing the red lechwe as they jump. It is really a birder's paradise here with cranes, kingfishers, herons galore. The game drives in early July are a bit limited because of the water level so despite seeing some lions in the distance we are unable to reach them. In fact, a little while later we actually get our vehicle stuck in some thick mud. As our guide radios in our situation we make the best of it and grab our morning tea and snacks and head for a nice picnic spot on a dry, elevated area. By the time we finish there is a crew working tirelessly to free our vehicle from the mud's sticky clutches and we all thank them profusely when they manage to free the tires. One last note on the camp; I have had a lot of great food on safari (a lot!) but I can say without question that none of it was better than what I had for 2 nights in Shumba.
PART 2: LOWER ZAMBEZI AND SOUTH LUANGWA NATIONAL
PARK
Royal Zambezi
We leave the Kafue behind and head back to Lusaka to catch a plane to the Lower Zambezi. We only have a couple of nights here but it was absolutely worth it to spend them in the Royal Zambezi. It is a sizeable Lodge, very different than what we had been staying in at the Kafue. Although you get to know some of the other guests over a drink before dinner or perhaps on an activity with them on a certain day there is not the level of camaraderie that is developed when you move from small camp to small camp with the same group of people doing everything together. We miss that but at the same time its nice to be able to kick back and relax while going about things on your own pace. And this lodge is the perfect place for it.
Some of the activities available at this lodge include boating, game drives, fishing, and spa time to name a few. On our first night we take an evening game drive that is uneventful for the most part. Probably better to take a morning game drive to be able to get some distance in. The next morning, however, we got to do some tiger fishing and it was spectacular. We started out early in the morning, the two of us with our own private guide. First we had to catch some chaser fish to use as bait for the tiger. This in itself was fun because action was plentiful. After we got the hang of it we were able to reel in more than enough for use the rest of the day.
The tiger fishing, however, is something that one could get addicted to very fast. In fact, that was the activity of choice for the remainder of our stay and to be honest they were not even biting that often. Just being out on the Zambezi with a line in the water taking in the surroundings in peace was satisfying. But when a tiger takes your line and you know you have him snagged, wow, what a thrill. July is not the greatest time to be tiger fishing, it starts to pick up September and peak in October and that is something I have on my to-do list. The heat at that time of year is something you don't look forward to but as a boy growing up in Houston I doubt there is much that can phase me in that regard.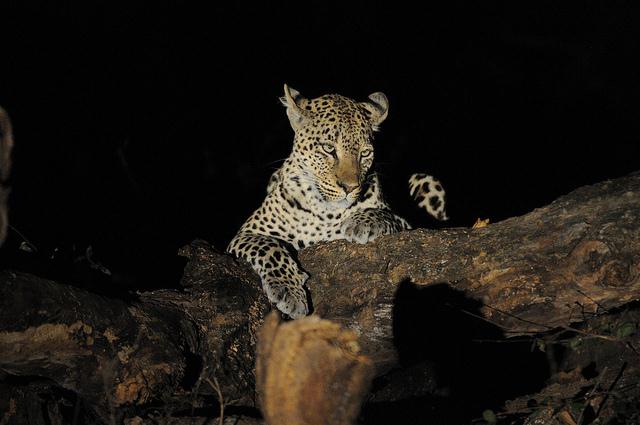 Chindeni
Our transfer from the Lower Zambezi to the South Luangwa took a good portion of the day. We had to go back to Lusaka then up to Mfuwe airport from which we had a long 2 and a half hour drive to our camp. We settled into camp quickly around 5pm and were able to catch a ride to join up with the other guests already on their evening drive. Lucky for us that we did because it wasn't too long after meeting all the other guests that we found a mother leopard with a beautiful little cub, another first for me. The guides correctly deduced that she must have had a kill up in the tree. This theory was proven correct when we went for a walk in the same area the following morning and found traces of a dead antelope, likely a bushbuck.
Chindeni is one of the Bushcamp Company's camps in the area. It is a great little camp with spacious rooms overlooking a lagoon with the Chindeni Hills in the distance. Bushcamp Company strives to give its guests a real Zambian safari, so that means walks in the morning. Often transfers between the camps are made on foot while vehicles take luggage though it is certainly not mandatory.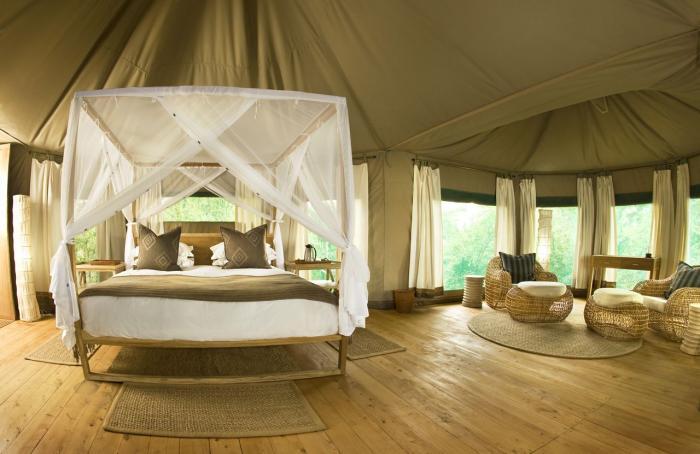 One of the great aspects of Chindeni to me was how they made the meals interactive for the guests. We were all able to roll and bake our own pizzas for lunch. Although a bit messy it was fun and the pizza was delicious. On our last night we had a Mongolian style cookout. This consisted of all the guests choosing from a large variety of ingredients to be put into a bowl and cooked by the chef. I must admit, this meal was more tasteful than the pizza I had created the previous day.
We had another great leopard sighting on our morning drive. As we were driving along we came across a rather large branch in the middle of the road, no doubt left there by an elephant. The guide calmly stopped the vehicle and proceeded to move the log and within seconds a leopard darted away from about 20 feet. Had it not been for the branch we would have missed it completely. We were able to follow it for a ways and see it begin to stalk some antelope but nothing materialized. It's almost depressing to think how many of these creatures you just miss on game drives because they can be invisible if they feel like it.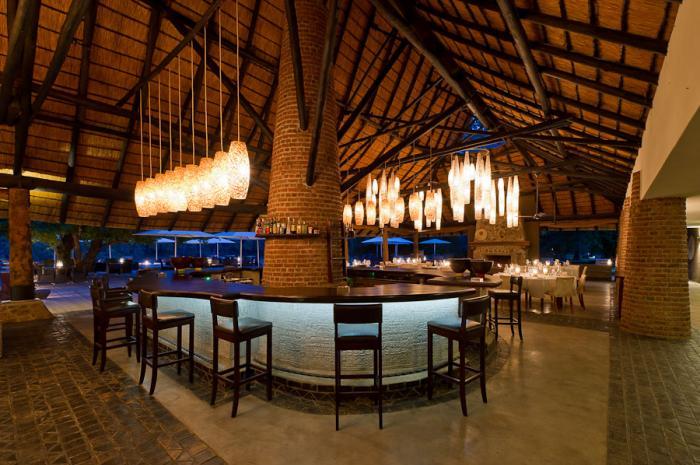 Mfuwe Lodge
After a great stay at Chindeni we transferred to The Bushcamp Company HQ, Mfuwe Lodge near the entrance to the park. It is a nice lodge but has a totally different feel than the small camps. The rooms are nice, as you would expect at a lodge, and the staff and service in general is very good. The game drives in this area of the park are significantly more crowded than the more isolated areas that the small camps reside. On our evening drive we did have some luck though, spotting two young male lions with a fresh buffalo kill. A bit later we got really lucky and saw a couple of honey badgers trotting off away from our spotlight. Having never seen them in the wild I was very content with the drive as a whole. Unfortunately due to the crowded lodge we had to sit 9 to a vehicle which doesn't leave much room to operate.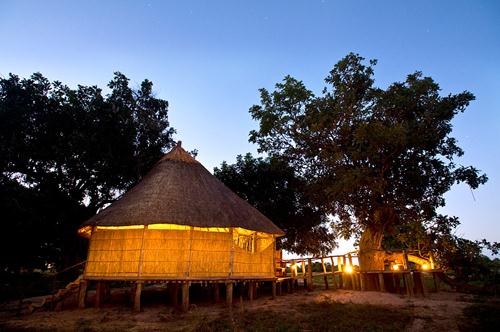 Nsolo Camp
We only got to spend a very brief amount of time at our next camp, Nsolo. Between a lengthy transfer and only staying 1 night we weren't able to spend that much time on walks and really only got a brief night drive in. Overall though it is a really nice little camp with some excellent guides. Perhaps out of all the properties we visited the name Norman Carr carries the most weight in Zambia. Tell another guide you are visiting Nsolo and instantly they know that's a quality camp. The rooms at Nsolo make special effort to incorporate their natural surroundings to make everything blend in nicely. Our bathroom was seemingly built around a small tree, in fact. It gives the camp a low-key but very African feel.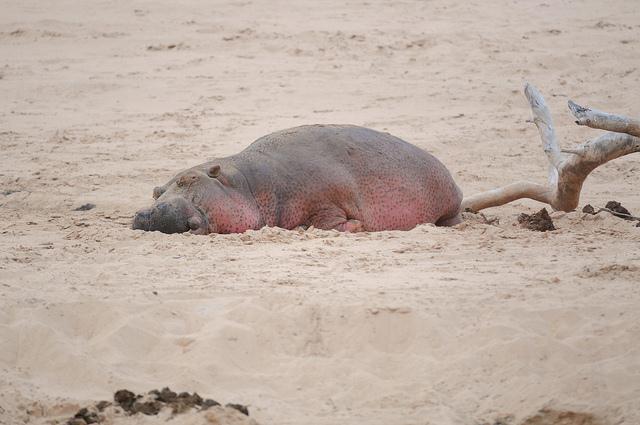 Kaingo
If you are a serious photographer Shenton Safaris is the perfect safari company to travel with. Their vehicles are set up to help you get the best shot and the drivers are excellent in this aspect as well. There are also plentiful hides to use during your stays at their camps. For us the excitement started right as we got into camp and had our meet and greet with the manager. As we were relaxing and having a drink a group of three elephants wandered right into camp. The group consisted of a mother, a baby, and a young bull. Within minutes we were literally surrounded, able to watch this small group feeding very closely. Our tent was only meters away but we were pleasantly "stuck" until the elephants had had enough. In fact the camp itself seemed to be a magnet to a multitude of animals. After our first game drive we learned that there had been a leopard spotted just outside of our room.
The drives at Kaingo were very productive and featured a wide variety of game animals, birds, and some good lion spottings. A good idea for this camp would be to spend some time in a hide or two between activities. They are nicely shaded, you can take a drink with you and just sit a few feet away from a pod of hippos as they go about their business. There is also a nice elevated hide right on the Luangwa that is excellent for watching elephants cross the river. We were not able to see the carmine bee-eater hide as it isn't built until September but that makes 3 worthwhile hides to spend a good amount of time in.
On our final night in camp we spotted a couple female lionesses on the hunt. It was close to a full moon, which was great for us but certainly less than ideal for the lions. We followed them for a good ways but in the end (as it often is with lions) nothing came of it. Wild dog had been routinely spotted in the week before we arrived but we did not get to stay long enough to encounter them ourselves.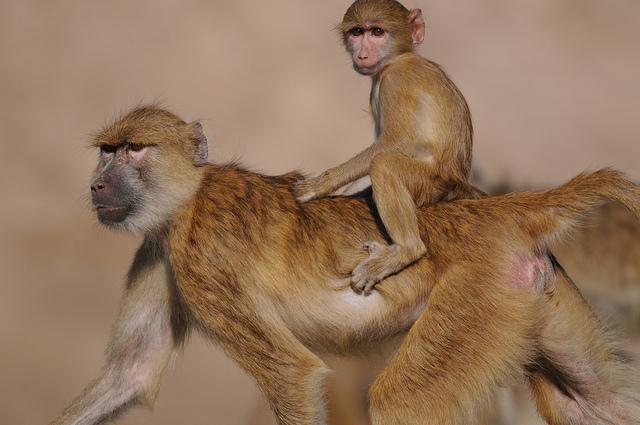 Mwamba
The sister camp to Kaingo has a very different feel to it. Whereas Kaingo's rooms are permanent solid stone Mwamba has a more rustic feel with reed and thatch chalets. Bucket showers solar power and generally thicker bush in and around the camp contrast nicely with Kaingo making them a great combination.
This was another camp where we did not get to spend enough time looking for game. As was the case with Kaingo wild dog had been spotted with some regularity but it wasn't in the cards for us.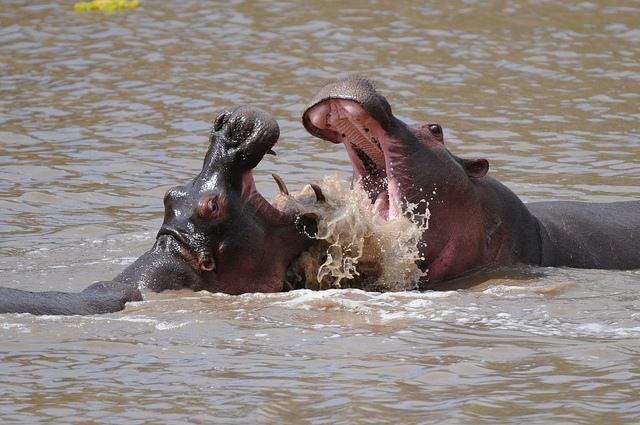 Conclusion
Zambia is a great relatively under the radar safari destination
Be prepared to spend some time on the road with camp transfers as the light aircraft infrastructure is just not at the level of some of the other destinations
Zambia is the walking safari capital of Africa, bar none. Be prepared to experience the bush from this unique perspective (also a great way to work off some of that nice food you will be having)
You can have a great safari experience while sticking to one section of the country i.e. Kafue butthere is enough contrast that ideally you want to visit two or three areas
My only real complaint was the tsetse flies, mainly in the Kafue, but if you are prepared for them and know what to expect you should be fine.