$cat_name = 'category'; $categories = get_the_terms($post->ID, $cat_name); foreach ($categories as $category) { if ($category->parent) { echo $category->name; } } ?>
Jun 07, 2023
Your next trip: the southern Serengeti?
Share:
The annual wildebeest migration in northern Tanzania's Serengeti Plains and extending into Kenya's Masai Mara can be a spectacular event. Observing masses of wildebeest instinctively plunging down a steep embankment into a river where gigantic Nile crocodiles lie in wait is about as exciting as it gets on safari. 
Unfortunately the migration is a hit and miss affair with the movement of the herds largely dictated by increasingly unpredictable rainfall patterns and the consequent availability of freshly emerging grass. With the best information about historical migration patterns and a careful, even meticulous choice of area and camp, it can still go wrong. You end up somewhere and the wildebeest are somewhere else. Observing a river crossing? Mostly just luck and not wisdom.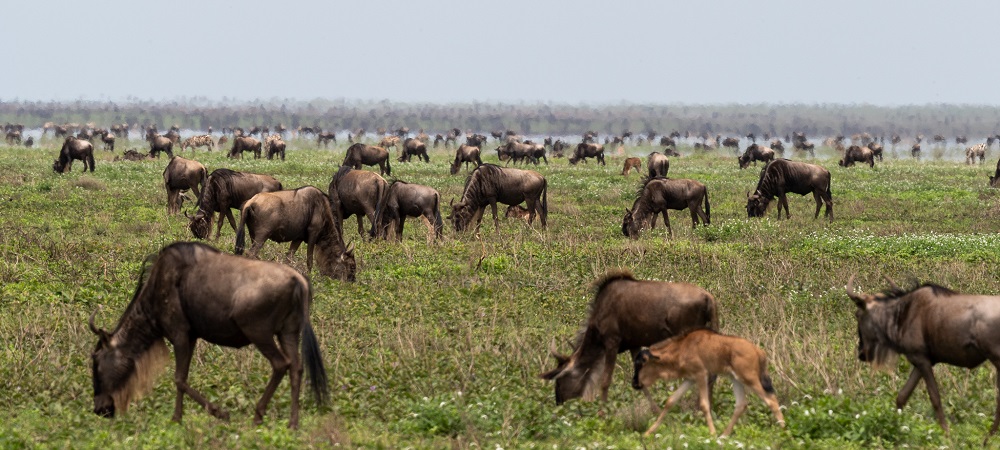 What is a keen wildlife enthusiast to do? My advice would be to consider visiting Tanzania at a different time of the year, from January through the end of March, and spending time in the southern short-grass plains of the Serengeti, focusing on the Ndutu area. This is where the herds congregate for the calving season and where they can be observed in a setting which is often just as dramatic and impactful as when they are on the move.  
On a recent late February visit to Ndutu, flying in from Seronera (the central part of the Serengeti), I could see from the air – even before landing – that we were smack in the middle of the migration. There were thousands of wildebeest – with zebras mixed in – all over the open savannah.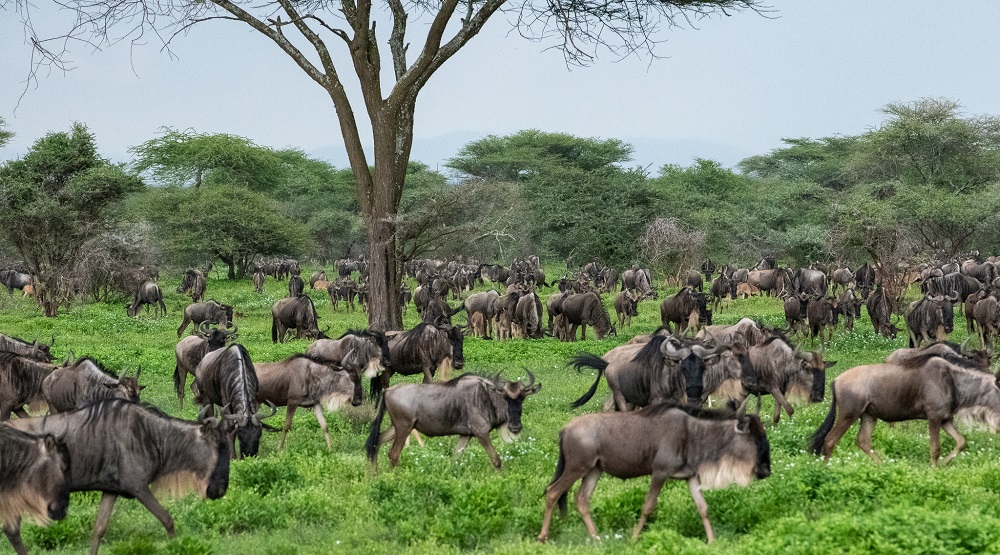 The experience on the ground confirmed my first impressions. Over the next several days, we were entranced by the wildebeest – and their babies – and we were reminded just how good game viewing can be on the Serengeti plains. At times we could see hundreds, if not thousands of wildebeest, often stretching out to the horizon in an arc of at least 270 degrees. There were hundreds and hundreds of baby wildebeest around scampering about on their tiny little legs, every bit as fast as the adults.  
One morning we witnessed a line of wildebeest running – for reasons which we couldn't figure out – through the woodland in the direction of the open plains. It seemed to go on and on, group after group following hot on each other's heels. Speeding up, slowing down, kicking up their heels, instinct driving them to blindly follow the ones in front of them as they hurtled through the woodland. This went on for minutes as we watched, spellbound. There is simply no way to capture the true magnitude of the event on film, video or in words. It's something you just have to observe in person to appreciate the full visual and auditory impact.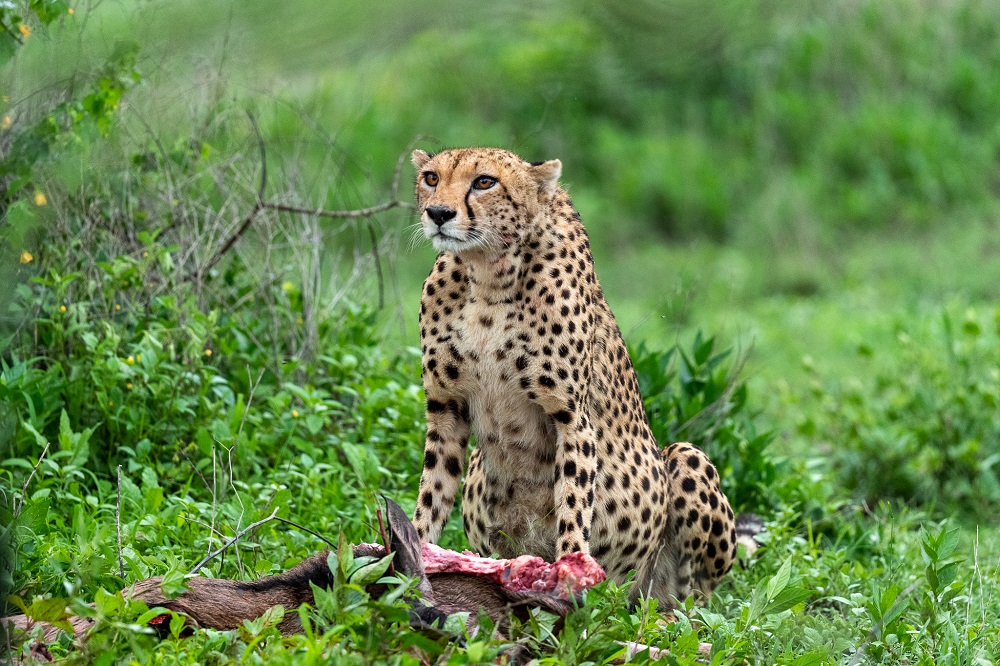 CHEETAHS
The southern Serengeti may very well be the best place to see cheetahs in Africa. We had not even made it to our mobile tented camp when we detoured to a cheetah sighting en route. It ended up being one of the best experiences of the entire trip, observing a female cheetah with her four subadult offspring. Initially resting up under a bush, she eventually walked right past us, her youngsters following in single file.  
Twice we watched other cheetahs feast on a freshly killed baby wildebeest. One a solitary female and the other a female with three young cubs around 5 or 6 months old. Watching cheetahs feed is intense – as all big cat feeding is – but less so than with lions and leopards. Mostly because the cheetahs manage to keep their faces relatively clean in the process. Not quite as gory an affair.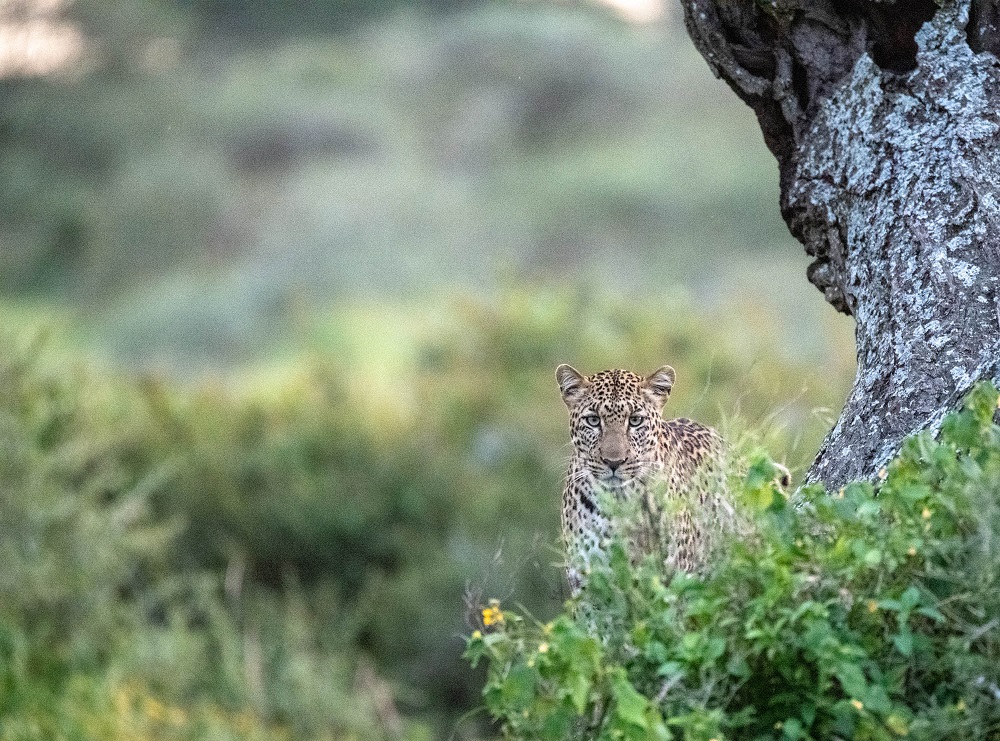 A major advantage of the southern Serengeti – over the northern Serengeti – is that much of the game viewing in the south takes place in the Ngorongoro Conservation Area where off-road driving is allowed.  This enables visitors to position themselves better for viewing some of the smaller cats such as serval, and to get close enough to cheetahs and leopards for better views and excellent photographic opportunities.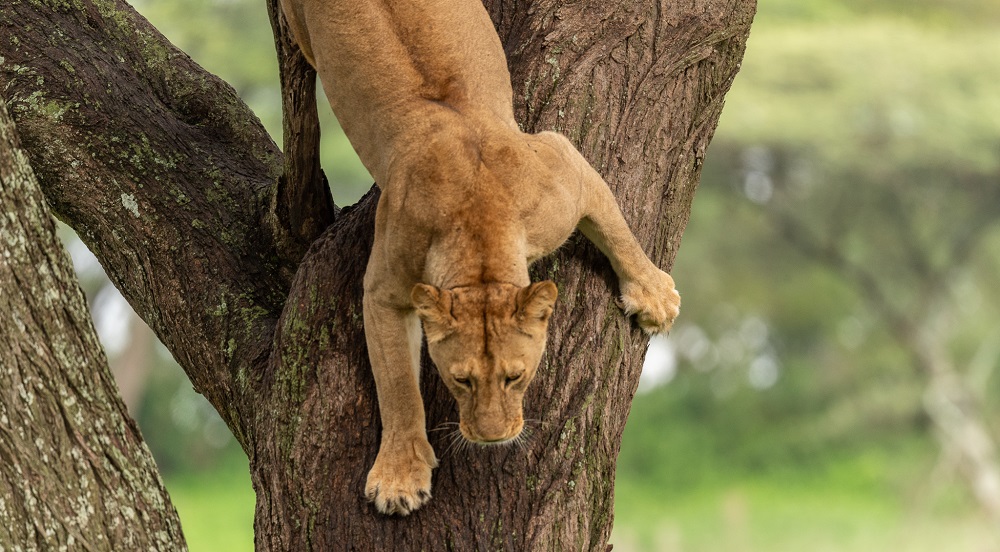 LIONS & MORE LIONS
The Serengeti is famous for its lions and my experience this time was no different than before. We had multiple lion sightings, observing members of three different prides. The Lake Ndutu pride was the most entertaining of the lot, as we watched some of them stalking zebras and running after a giraffe. We spent quite a bit of time observing their play and interaction. With several subadult males and females, they provided lots of entertainment, at least for us human observers. As they are wont to do, one of the females climbed into a tree not far from Lake Ndutu, quietly sitting there for a while before she clambered down.  
One of the other prides had three beautiful young male lions, their full golden manes putting them squarely in the 'king of the jungle' category.  
No Africa safari is complete without a lion sighting. If you're headed to the Serengeti, you won't have to worry about striking out on these iconic big cats. They are common and multiple daily lion sightings are not unusual. With around 3,000 lions present in the greater Serengeti, there's sure to be one with your name on it.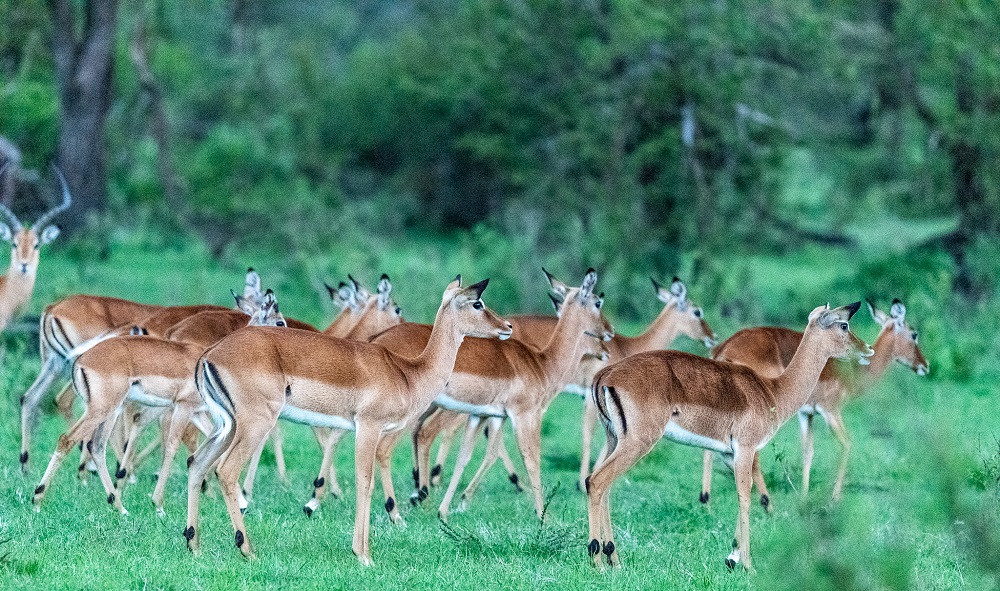 ANTELOPES, GAZELLES, ZEBRAS & BUFFALOES
The wildebeest migration is called just that for a reason, but it wouldn't be half the spectacle it is without the thousands of zebras which accompany the wildebeest on the annual trek. In their unmistakable black and white chevron coats, they stand out among the rather more drab wildebeest. The two species benefit from each other's presence in several ways. It starts with feeding. The zebras normally feed on the top parts of the grasses, allowing the wildebeest to easily access the short grass, which is their preference. Also, zebras have excellent eyesight which enables them to act as an early warning alert, being able to spot predators at a considerable distance. Wildebeest have a well developed sense of hearing. Add the element of 'safety in numbers' and it is hardly surprising that the two species are seen together as much as they are.  
The Serengeti is home to no less than 16 species of antelopes and gazelles, and over the course of three or four days we were fortunate to see the common eland, impala, Grant's gazelle, Thompson's gazelle, oribi, kongoni, Kirk's dik-dik and Defassa waterbuck. In their own way, they were every bit as entertaining as some of the 'high profile' mammals. When they weren't feeding, the herbivores were running, alarm calling and staring down predators. Never a dull moment in the Serengeti.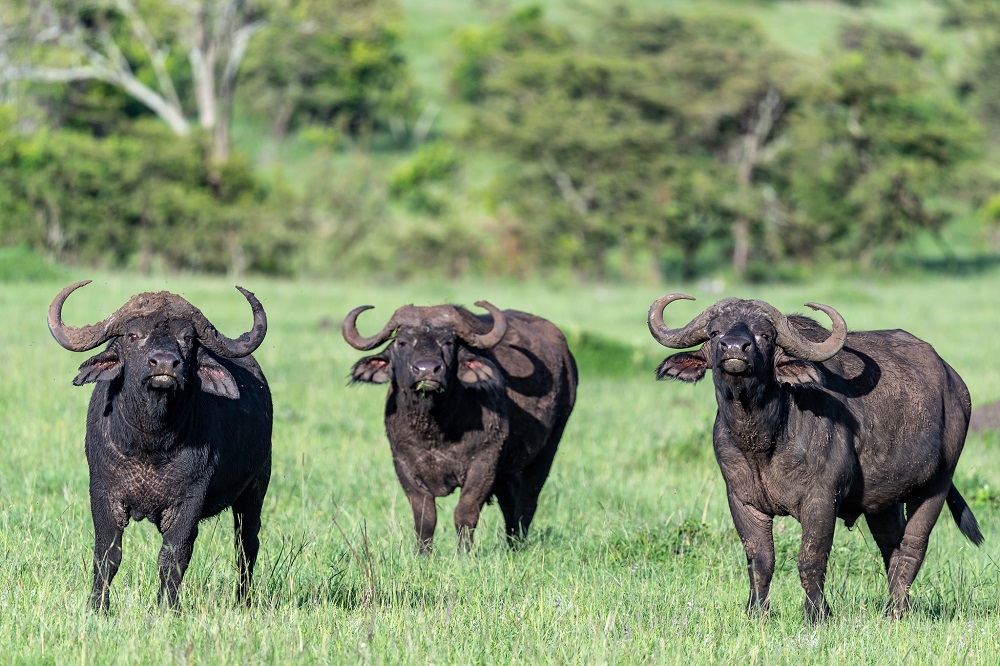 While we did not see any large herds of buffaloes, we had some superb early morning sightings of small groups of them, lifting their heads and staring at us in their typical cantankerous fashion. Buffaloes are widely spread throughout the Serengeti and are one of the 'Big Five' species which you can pretty much count on seeing regularly. Some of the older buffalo bulls – often sporting massive horns with big 'bosses' – can be seen by themselves, or in small groups. They are referred to as 'dagga' boys, the word being associated with a local word for mud. Buffaloes have a penchant for rolling in mud, hence their often muddy appearance. Dagga boys  have been pushed out of their herds by younger, dominant bulls.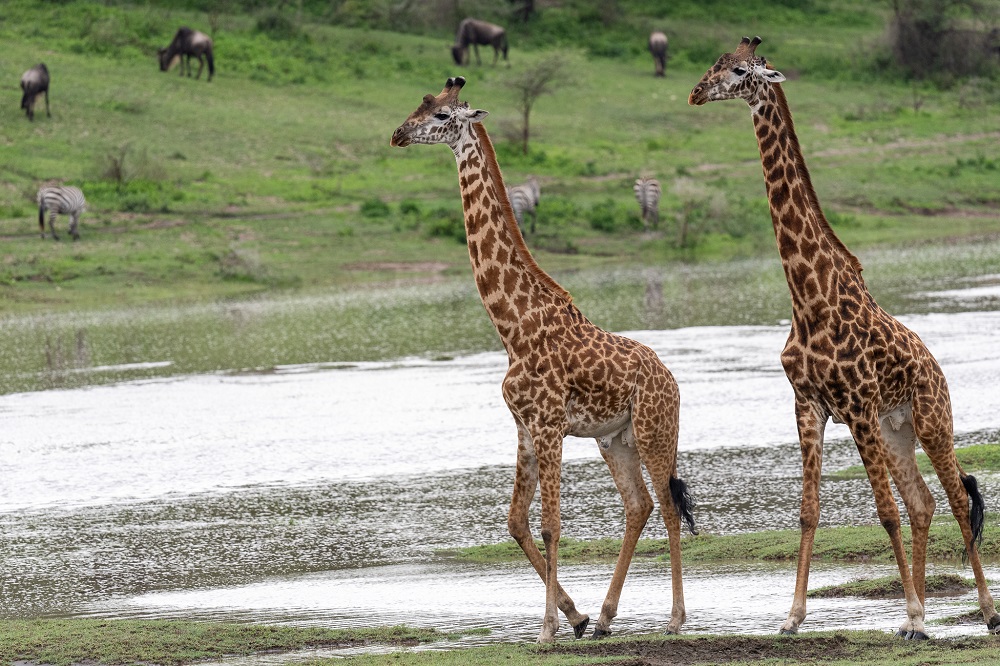 GIRAFFES
Then there are the giraffes. There were so many giraffes in the woodland of the Ndutu area that we stopped counting. We didn't stop watching though. Everything about a giraffe is fascinating: their size, their elongated necks and their heads, seemingly on a stilt. Every day there we watched their odd way of walking, both legs on the left followed by both legs on the right. It changes when they are running, which they do surprisingly well, considering their size and bulk.  
To me, the most fascinating thing about giraffes is how quiet they are. Even under extreme duress – such as when they are being chased by lions – they remain mute. Not a sound escaping their lips. Watching giraffes feed is like watching evolution at work. Over eons they have adapted perfectly to best utilize woodland species and notably acacia trees. The fierce thorns on the acacia do not deter the giraffes one bit. Their hard palate, rubbery lips and tough, rasp-like tongue make them just about impervious to thorns.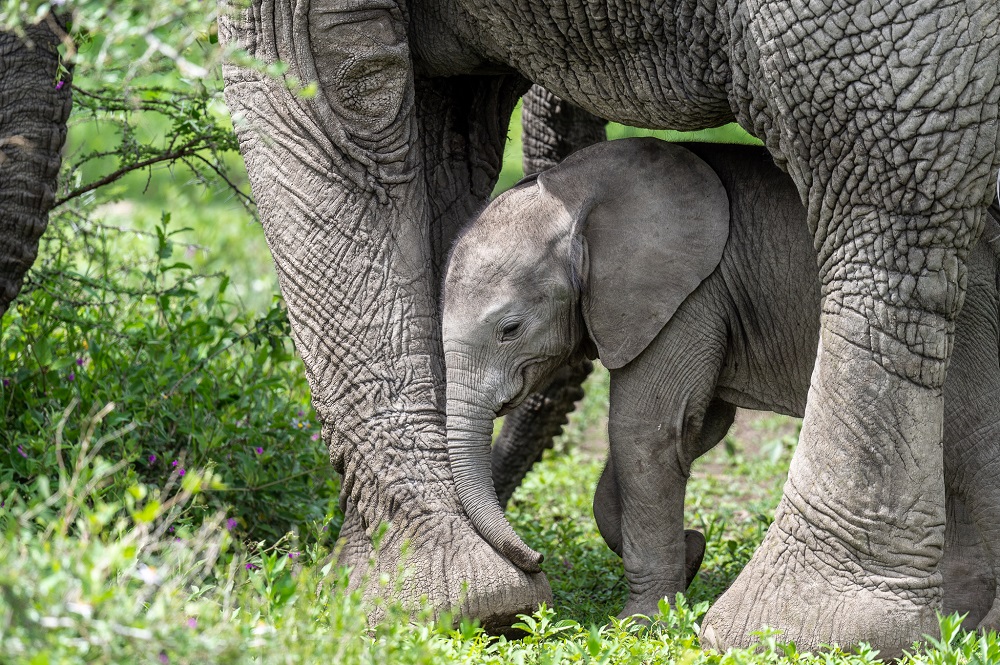 ELEPHANTS
There are other places and regions in Africa with more elephants than the Serengeti but you will see a bunch of them nonetheless over the span of a few days. While we were there in the late February time-frame, we enjoyed several good sightings, notably of a breeding herd of about 30 or 40 of them with multiple babies. We watched the antics of the little ones and their siblings and other youngsters. On our last day in the area the herd had consolidated even more and there were close to 50 of them in a relatively small area. One massive bull was lurking in the distance, slowly closing in on the herd. It appeared that he was in musth, a normal condition in adult elephant males, associated with high levels of testosterone and a spurt in energy during which they show heightened aggression and unpredictability.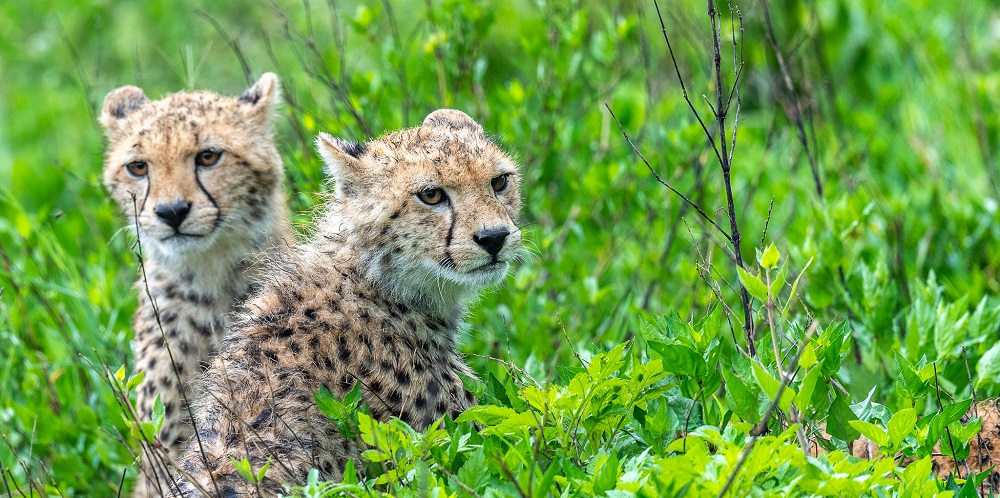 WHERE TO STAY
Personally I think the best way to experience the southern Serengeti and the migration is to spend a few days in a mobile tented camp. There is nothing that beats it for its immediacy and unfiltered contact with the wilderness. You can hear the wildebeest mothers making their non-stop contact calls – a frog-like grunt – to stay in touch with their babies. Even more haunting and evocative of the true wilderness – at least in my opinion – are the braying calls of the zebras ringing out at night. Simply magical. All of this is  best appreciated under canvas in a small camp with minimal impact from the noise associated with vehicles or generators or other human-associated sources.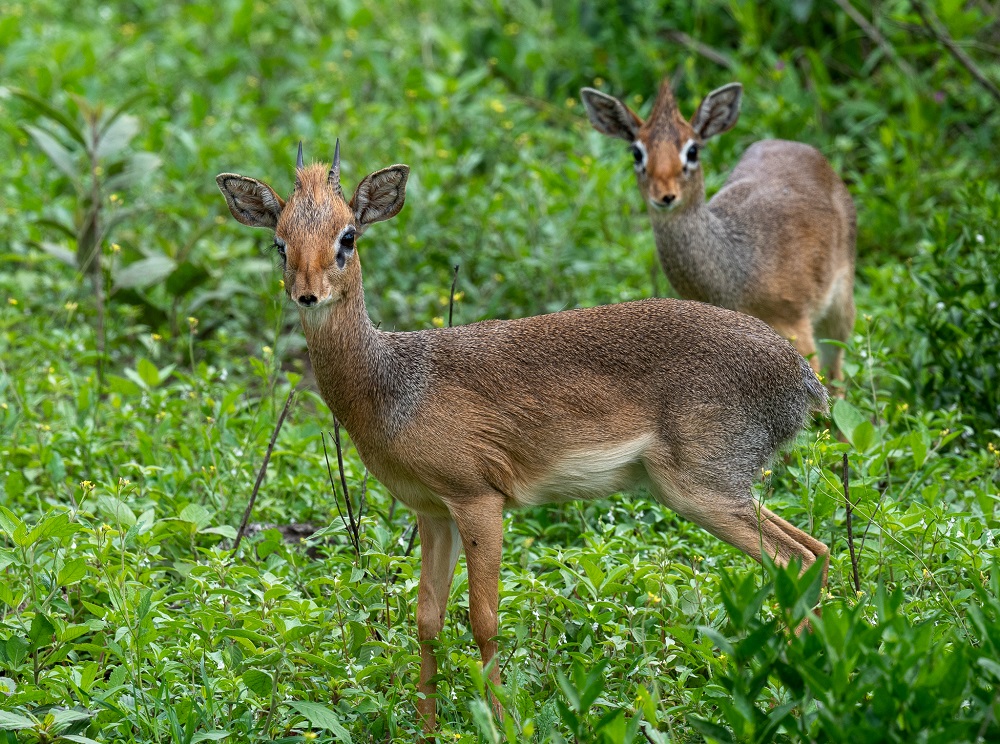 There are a couple of excellent permanent lodges in the southern Serengeti as well so if you want something a bit more solid than a tent, it can be done. Either way, do consider the southern Serengeti for a winter breakaway early in 2024. Call or email us for more information and a couple of suggestions.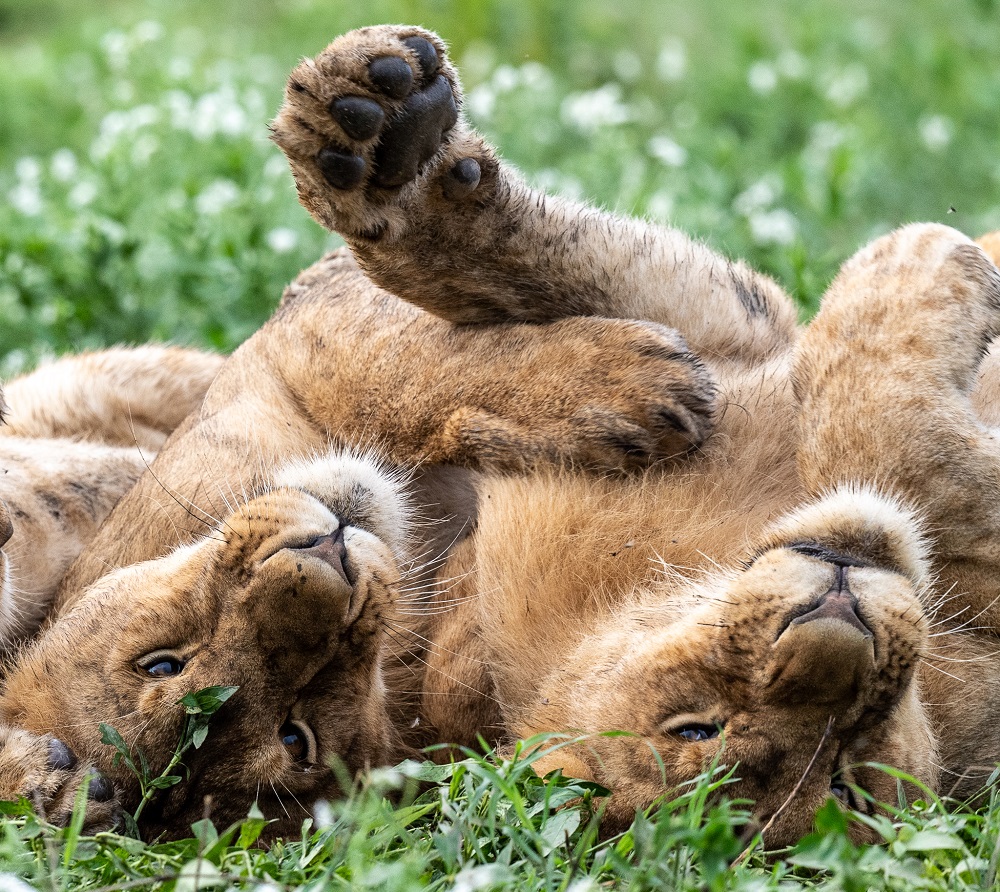 YOU MIGHT ALSO BE INTERESTED IN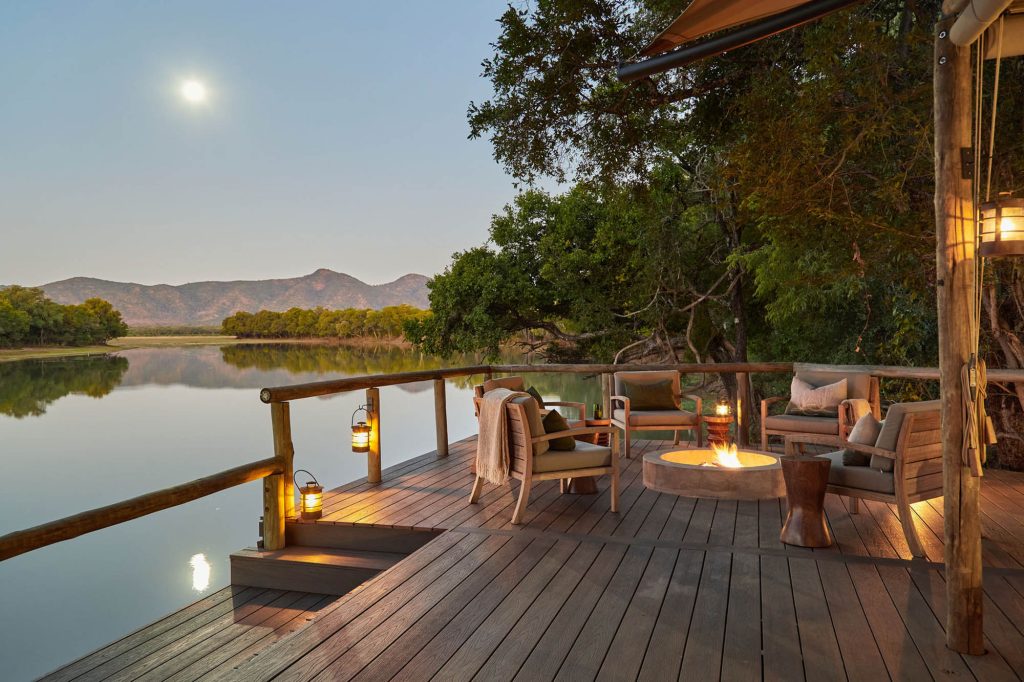 10th Sep 2021
Chindeni and the Bushcamp Company, Zambia
By late July we found ourselves at Chindeni, a small Bushcamp Company property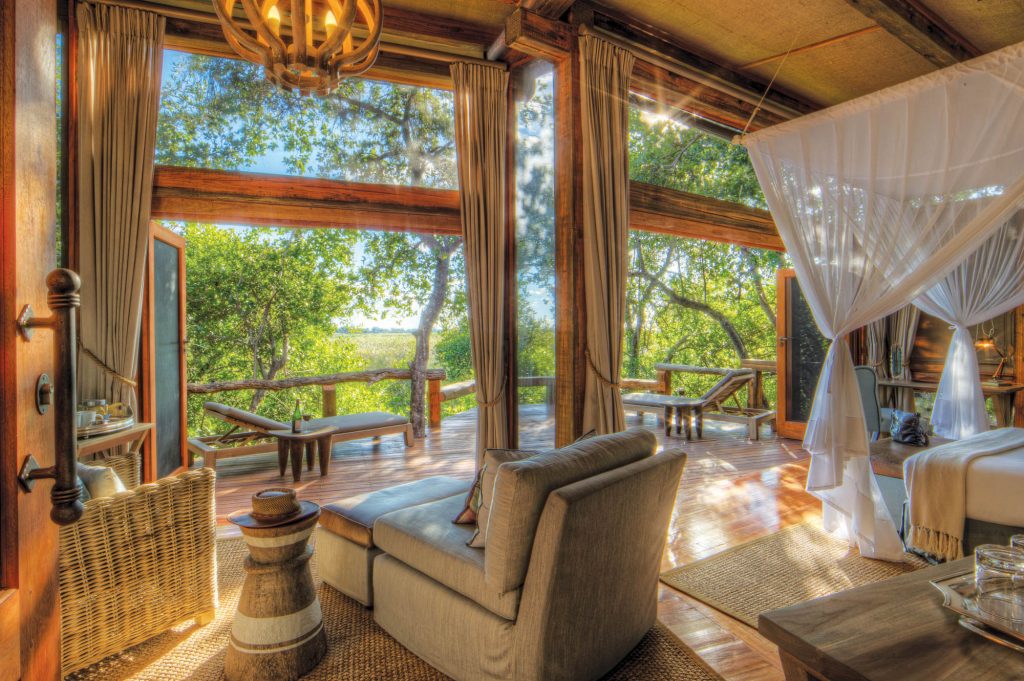 3rd Oct 2022
Camp Okavango, Botswana
Camp Okavango is in the heart of the permanent part of the Delta. In this idyllic setting there are no vehicles, and it is just a short walk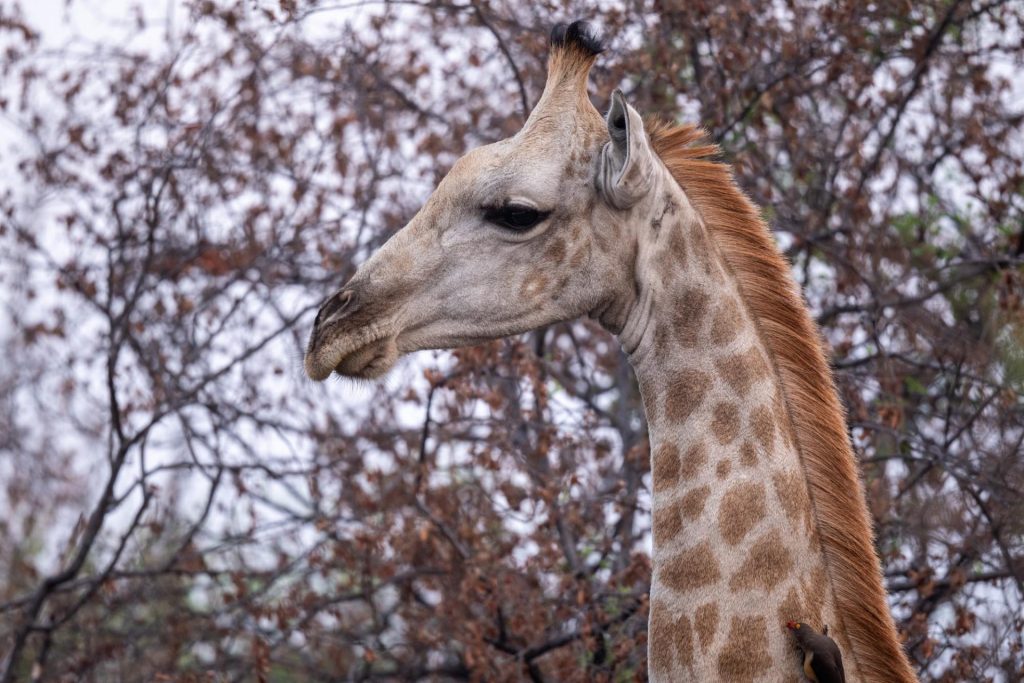 26th Mar 2023
Photography on safari
Fish Eagle Safaris was an early adopter of digital photography. Company founder Bert somewhat fondly recalls using a first generation Sony Mavica
SUBSCRIBE TO OUR NEWSLETTER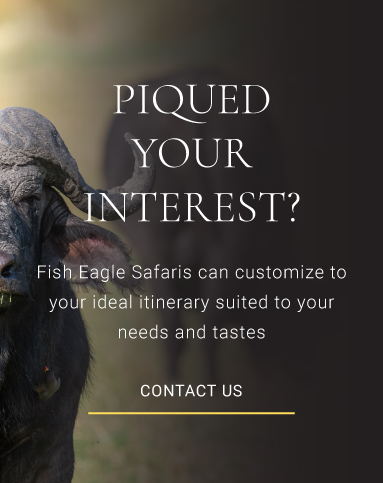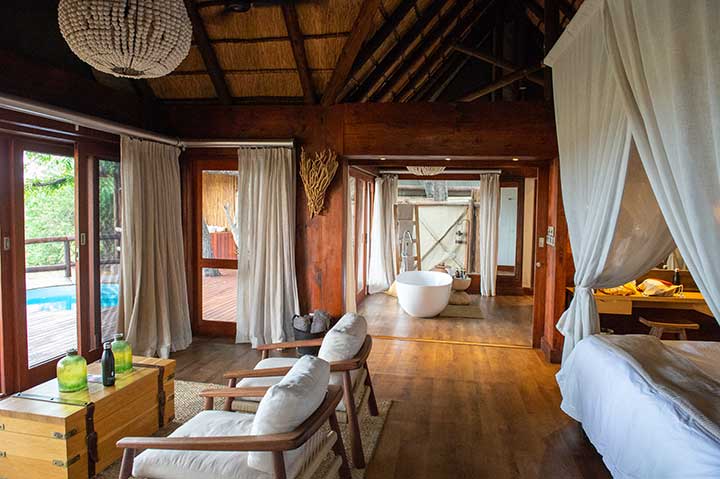 4th Aug 2022
On Safari At Belmond Eagle Island Lodge, Okavango Delta
What is the 'secret sauce' for an unforgettable few days on safari in Botswana? It starts with the animals, of course. The elephants, lions, giraffes, hippos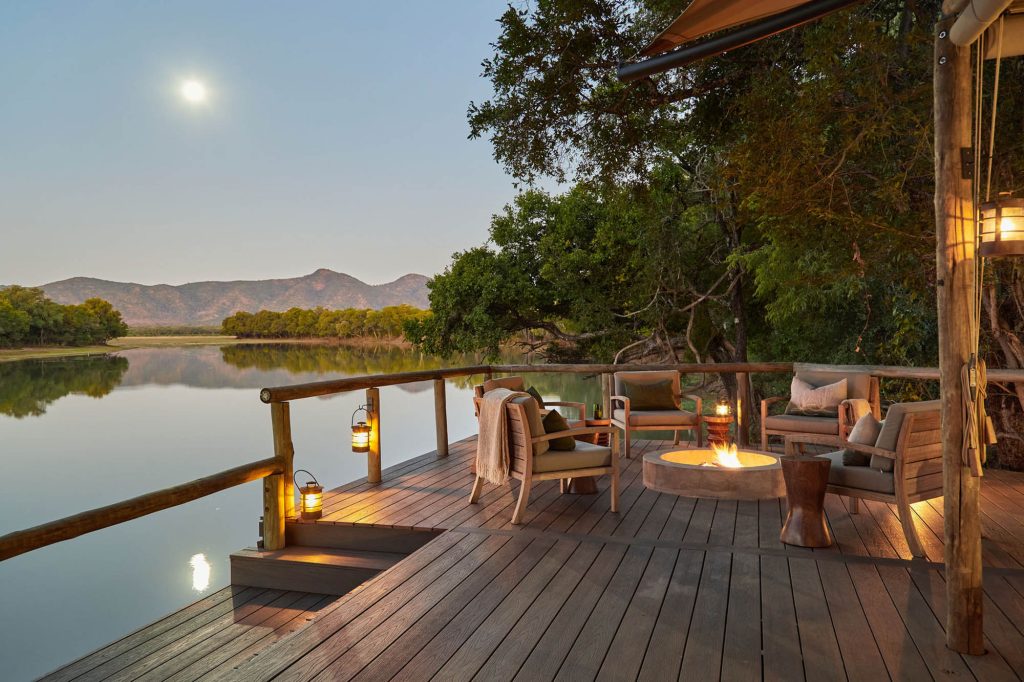 10th Sep 2021
Chindeni and the Bushcamp Company, Zambia
By late July we found ourselves at Chindeni, a small Bushcamp Company property