$cat_name = 'category'; $categories = get_the_terms($post->ID, $cat_name); foreach ($categories as $category) { if ($category->parent) { echo $category->name; } } ?>
Aug 18, 2022
Where can I see gorillas?
Share: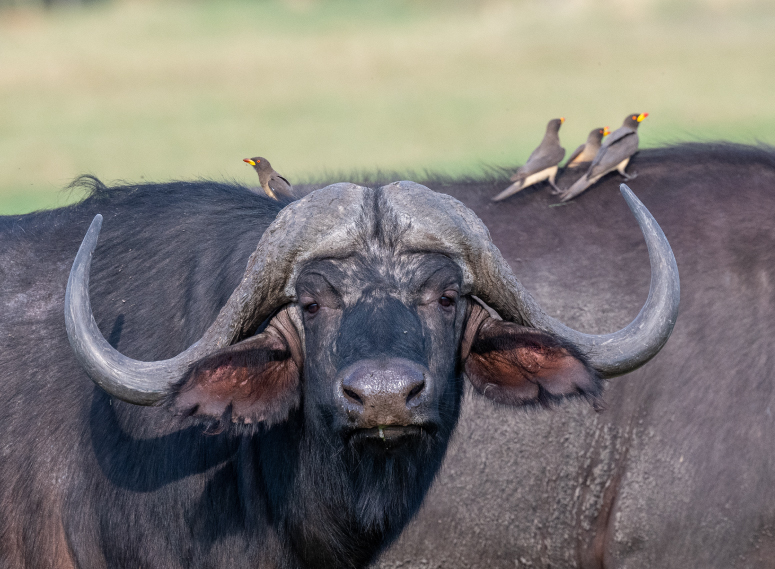 WHERE CAN I SEE GORILLAS?
As a 'stand alone' activity before or after a safari, a Rwanda gorilla trek at Volcanoes National Park is an easier option than Bwindi (Uganda), simply because Volcanoes National Park is easier to get to from Kigali, than is Bwindi from Entebbe.
However, the Rwanda authorities increased the cost of a gorilla permit at Volcanoes NP to $1,500 some time ago. If visitors include at least one other Rwanda destination on the itinerary, the price drops by about 30%. So it may be worthwhile to include at least one other Rwanda destination such as Akagera National Park or Nyungwe Forest, to qualify for the discount. The fee for a gorilla permit is $700 in Uganda; with seasonal discounts in April, May & November when it is lower.
For a safari to include a gorilla trek I would recommend one of the following:
UGANDA
From and back to Entebbe and including game-viewing in Queen Elizabeth National Park and chimp trekking in Kibale Forest.
Main advantage:
availability of scheduled small-group departures, best value for money; lower-priced gorilla permits. Not many other people around, lots of privacy.
Disadvantage:
Road network not very good, fairly long drives on most itineraries. Flights are now available from Entebbe to the Bwindi area making this less of an issue.
KENYA & RWANDA
A safari to include Samburu or Lewa Wildlife Conservancy (superb endemics including Reticulated Giraffe and Grevy's Zebra) plus a few days in the Masai Mara in Kenya (the best game-viewing of any in East Africa) and then a scheduled flight to Kigali, Rwanda for a gorilla trek.
Main advantage:
game-viewing of the three options, good road and air network. Gorilla trekking in Rwanda (Volcanoes National Park) usually somewhat less strenuous than in Uganda (Bwindi Impenetrable Forest) due to less steep slopes.
Disadvantage:
Gorilla permits more expensive in Rwanda than in Uganda. Daily departures for Kenya safaris and many customized options.
REPUBLIC OF CONGO
A 7-night/8-day trip from Brazzaville, Republic of Congo.
Main advantage:
One of the few places in Africa where Western lowland gorillas can be observed safely. Stunning setting. Very few other people around, only 3 camps in area.
Disadvantage:
Somewhat difficult to get to (best is via Paris on Air France-KLM-Delta; also reachable from Nairobi and Johannesburg), relatively expensive.
CUSTOMIZE YOUR IDEAL ITINERARY WITH FISH EAGLE SAFARIS
With more than 30 years of Southern and Eastern African travel planning and execution, along with our South African
background, we are able to provide you with expert advice and guidance to find a trip that is right just for you!
MIGHT ALSO BE INTERESTED IN