$cat_name = 'category'; $categories = get_the_terms($post->ID, $cat_name); foreach ($categories as $category) { if ($category->parent) { echo $category->name; } } ?>
Oct 12, 2019
Kenya Trip Report October 2009
Share: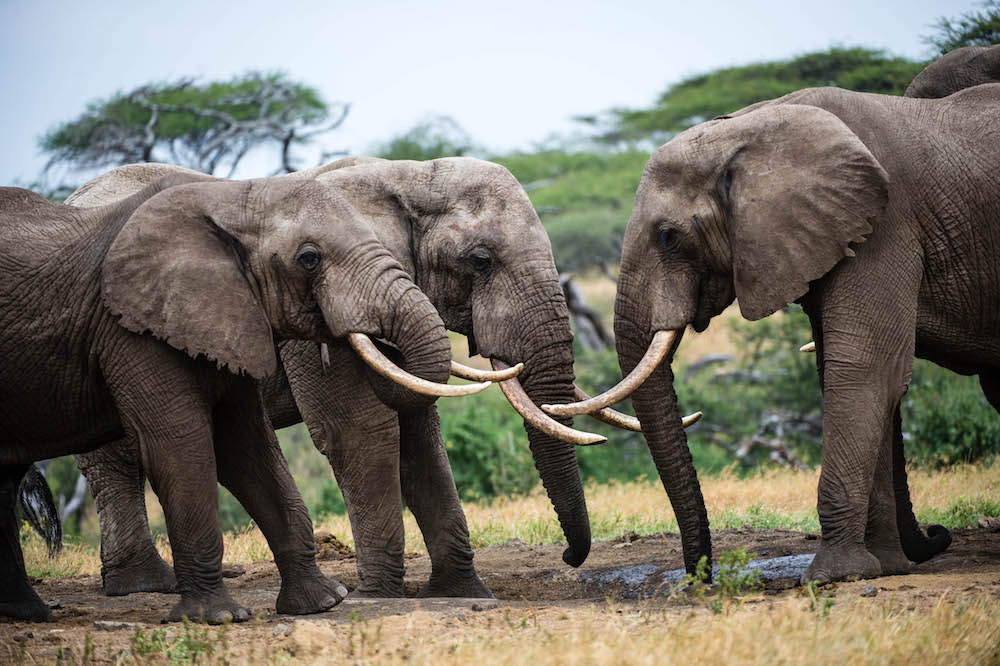 Kenya Trip Report October 2009
PART 1: THE ROLLS ROYCE OF SAFARI DESTINATIONS
I re-visited four different areas of Kenya (the coast, the Rift Valley, the Maasai Mara and Samburu) earlier this month and yes, Kenya is still the Rolls Royce of safari destinations. It is a vintage model with 150,000+ miles on the clock, in need of a new paint job, with worn, dusty floor mats and slightly fraying leather here and there. But the quality is still there: the engine is sound and it will get you where you want to go safely and in style.
Kenya has many problems such as a rapidly burgeoning population, tribalism, a faltering economy,
corruption, congestion, lack of infrastructure, poverty and several others. Yet at its core it is still a
warm and friendly and amazingly beautiful country which offers visitors an astonishing array of attractions
and places to visit. Nowhere else in the world will you see as much wildlife and so many
different species, in such a relatively small area. Nowhere else will you be exposed to such cultural
diversity in a setting where 'culture' is interwoven with the safari experience: you don't have to take
a side-trip to meet with the Maasai or the Samburu. They are where the wildlife is and continue to
co-exist harmoniously. Nowhere else can you experience such a dizzying variety of habitats ranging
from the Mara's sea of grass to the semi-arid woodland and scrub of Samburu, the mountains
of the Laikipia region, the alkaline and fresh water lakes of the Rift Valley, the fantastic beaches in
the Tana Delta or elsewhere on the coast, the true forests of the west and many others which I
have not yet had the opportunity to visit.
And then there's the people. Kenya's best kept secret. Go ahead and learn a few Swahili phrases
and see for yourself just how friendly Kenyans can be. On this trip I had people everywhere spontaneously
taking an interest in where I was from & where I had been, and they were genuinely
pleased to be able to interact with a visitor on a personal level. These were not people anticipating a gratuity or some other award: just ordinary people wanting what we all seek: the warmth that flows when one human being connects with another.
I will deal with the various parts of the trip – including the superb flights on Emirates (upgraded to
Business Class all the way!) via Dubai – in separate posts to follow over the next couple of weeks
or so. For now, a few of my favorite photographs of the trip.
PART 2: ONE DAY IN THE DESERT
OCTOBER 2009 Dubai is a strange and amazing place. Here desert meets development, Arab and Western culture co-exist and anything seems possible. Our short stop-over in Dubai was certainly an eye-opener for me. I had previously heard from friends and relatives that Dubai was worth visiting, but I was skeptical. Until now. For US-based travelers en route to East Africa, Dubai is definitely worth an overnight stop, or even a couple of nights if you have the time. As good a place as any to get over jet lag, take in a few sights, and marvel at the amazing development in the desert. There were so many construction cranes to be seen all over the city, it looked like Houston in the late 1970's. Some construction had been halted – due to the worldwide recession – but definitely not all.
Dubai boasts year round sunshine which is of course to be expected in the desert… What is not expected is an indoor downhill skiing facility complete with real snow, lush golf courses, international cricket tournaments, and a dizzying array of hotels, malls and office buildings. It is indeed a perfect getaway for shoppers, business people, families and adventure seekers as there is something for everyone.
Dubai is one of the seven emirates that form the United Arab Emirates. To say that it is a city of contrast is somewhat of an understatement. It is a very contemporary city against the backdrop of an ancient desert. For the casual visitor, there's not much to be seen in the way of tradition, unless you count the traditional white clothing. With few exceptions, such as the Mosques and a city museum area, nothing in Dubai looks more than a few years old. Some not so welcome recent developments include traffic: we were stuck in at least two solid traffic jams during our short stay-over. So leave enough time to get back to the airport!
This is not the place to get into Dubai's politics, which appear to be antediluvian in many respects. It
is a classic oligarchy, with a handful of Emirati (less than 20% of the total population) ruling over a
much larger yet politically impotent population of mostly guest workers who are not allowed to
become citizens. There is no naturalization process. You can stay and work, but you can't vote.
Ever. And you turn into a pumpkin at age 58, when your temporary residency expires permanently.
How nice for Dubai, not having to deal with pesky older workers with their health-related issues –
and costs.
Our hotel for the overnight stop – the Dhow Palace – was conveniently located and seemingly
well run. Certainly my room (a massive suite) was spotless and well lit, and very effectively air-conditioned.
On the morning of our departure to Nairobi, several of us had breakfast in the downstairs
restaurant; in addition to the usual 'eggs to order', and other breakfast choices, there was beef bacon
and an impressive array of breads, pastries, cheeses, cold cuts, a couple of vegetarian dishes
and plenty of fresh fruit.
PART 3: SERIAN CAMP, NORTH MARA CONSERVANCY
Oct 7 2010
We spent our first night in Kenya at the Norfolk Hotel in downtown Nairobi. I suppose one could describe the Norfolk as being a bit like one's favorite pair of shoes. Comfortable, dependable and durable. Not very exciting. We're talking about everyday business apparel here, not dancing shoes. My courtyard room was smallish but well-equipped, the shower (no bath) water was hot, and the toilet flushed properly. What more do you really need in a hotel room? After two days of traveling, not much. Except maybe for a working internet connection, which was sadly lacking. Apparently there was a citywide outage, so I can't really blame the Norfolk. We enjoyed a very good dinner at an Italian restaurant in a Nairobi suburb. I did not get much sleep due to the internet problem and jetlag. The best part of the stay was being able to run for almost an hour on a treadmill in the hotel gym. Breakfast the next morning was fine, with an extensive array of vegetarian options.
The next day we were off to the Maasai Mara on a 36-seater Safarilink Dash 8, with about 23 persons on board. We disembarked at Musiara airstrip, named for the legendary Musiara Swamp, the scene of many a successful game drive. I would be back here about 10 days later. Our first three nights would be spent at Serian Camp, a superb tented camp on the Mara River in the North Mara Conservancy. Even before we landed at Musiara, I could see that there were still many wildebeest around and so it was: hundreds of them in every direction as far as you could see. Plenty of birds too; in short order we saw Ostrich, three species of vultures, several Senegal Plover and a Secretarybird and there were Lilacbreasted Rollers everywhere.
The tent as seen from the outside; the bathroom is in a separate (adjacent) room just to the left – the steps which lead into the bathroom can be seen in the extreme left background/
Serian Camp was very comfortable with large tented rooms on wooden decks, overlooking the Mara River. From the porch in front of my tent, I had a great view of the river, with the impressive Oololoolo Escarpment in the background. Very peaceful, with just the sound of rushing water breaking the silence. Of course nature is quiet, but rarely completely silent. And so it was. There was plenty of natural noise being produced at Serian, but it was all good: Whitebrowed Robins calling loudly from within the thick bush, PufOack Shrikes protecting their territories, sunbirds twittering and a Klaas' Cuckoo producing its plaintive 'meitjie' call.
The afternoon game drive produced a prolific array of mammals including Coke's Hartebeest, also known as Kongoni, some good views of Eland, topi everywhere, Maasai giraffe, and then just before sunset, a couple of lions, the first of many.
There is one big advantage of staying at Serian or Ngare Serian, the smaller and slightly more upscale adjacent camp, on the other side of the Mara River: all visitors have a private vehicle and guide, and total flexibility in their program.
By the end of the first half day of game-viewing in the Mara, I had seen as much wildlife as one would ordinarily expect to see in a week in some Southern African regions. Hundreds, if not thousands of wildebeest, zebras, impala, Thompson's and Kirk's Gazelles, about 70 or so giraffes, and several other species including the previously mentioned eland, kongoni, topi, duiker, bushbuck, warthog and several others.
By nightfall, we were relaxing around an open fire and enjoying a convivial get-together over drinks, with the sun setting over the Oololoolo Escarpment. Thoughts of Dubai – and Houston – were fading as fast as the light disappearing over the horizon.
We did not see hundreds or even dozens of wildebeest plunging into the Mara River, but we did see some… This was at the Serena Crossing area along the Mara River, with several other vehicles around. Once we left the river, we started bumping into various groups of lions, first a female with a young lion, then two females with two babies. It was entertaining to see so many topi lookouts on large anthills, apparently keeping a close watch for predators. I later read that this is a form of territorial behavior. Two birds with one stone.
On this day, our aim was to find some cheetah and by mid-afternoon Warren spotted them: a female with three large cubs
We enjoyed lunch (sandwiches and pasta) in an absolutely divine spot on the Mara with drop-dead gorgeous views in practically every direction. I would have been quite happy to spend the rest of the afternoon right there, in a chair, perhaps reading something of no great consequence, only to be able to continue to enjoy the near endless views of blue mountains, ever-changing cloud formation, and the smoky haze obscuring the horizon. But we had come a long way to see stuff, not sit under a tree. So off we went in search of cheetah.
It was Shakira, a well-known – some may even say famous – cheetah, due to her feature role in a widely watched TV documentary.
Warren spotted the cheetah when he caught sight of something moving rapidly from right to left in the distance, on a grassy plain. There were four individuals, a female with 3 sub-adult youngsters. She had just taken down a young Tommy, and as we drove up the cheetah cubs were feeding voraciously. Later on the mother joined in as well. It was a spell-binding event, especially being so close: we could hear their rasping, rapid breathing. The female (we later learned that it was Shakira of TV fame) walked right up to the car and plopped down not much more than a couple of meters from the vehicle, looking up at us with the expression of an adoring puppy. Cheetahs are very vulnerable to competition from other more powerful predators, but Shakira has been very successful keeping her cubs alive and thriving.
Friday October 9
Three of my hobbies intersected this morning when I went for a run with two young Kenyans, David and Daniel, starting from camp along the Mara River to a soccer pitch, and then up and around the camp twice, probably about 5 miles total. We ran through some very uneven terrain with rocks, tufts of grass and other obstacles and there was at least one pretty good hill, so it was quite a challenge. I almost stumbled and fell twice, not because of the obstacles but because I was gawking at the wildlife. Never before in more than 20 years of going on safari, had I seen even remotely as much game on a foot safari. There were dozens of wildebeest, topi, kongoni, zebra, Thomson's Gazelles and impala to be seen. At one stage a herd of topi seemed to be running alongside us. Not long after we set off, we had to amend the route slightly in order to avoid a small group of buffalo. David stopped briefly a couple of times to point out some birds spcies. About halfway through the run Daniel peeled off to the right and came back with a gorgeous flower which he presented to me with a big smile. A very spontaneous gesture which I really appreciated. I met up with the rest of the group for brunch at the very impressive Ngare Serian Camp, which is reached by a footbridge across the Mara River.
We were witness to a very tense standoff between a large group of about 20 to 30 hyenas, and four lions. After several mock charges and feints, the interaction fizzled out inconclusively, but it was clear that there was no love lost between the two groups. No wonder they have been described as eternal enemies.
Early in October 2009 there were still thousands of wildebeest to be seen in the northern part of the Maasai Mara We enjoyed a late breakfast at Serian's mobile tented camp inside the Maasai Mara National Park, right on the Mara River, close to several regularly used wildebeest crossing points. For anyone who really wants to go for a prime wildlife experience in the Mara, Serian is an excellent choice. It is not a very 'fancy' camp but one cannot really describe it as rustic either. Alex Walker is a superb host and the presence of a lion research unit, headed by a young resident scientist – Sarah Blackburn – is a very interesting and educational 'bonus'. Serian is located in a typical ecotone where several habitats are to be found right next to each other. The Mara River edged with riverine bush, acacia thornveld, mixed woodland and the grassy plains of the Mara. Hence the extraordinary number and variety of wildlife. We saw no other vehicles in the conservancy itself. Although we did not embark on any ourselves, night drives are possible. Ideally one should spend several days at Serian and then a couple of nights or so at the mobile tented camp inside the Park.
Soon enough, we had to say goodbye to the Mara, before heading back to Musiara Airstrip and from there to Malindi on Mombasa Air
PART 4: KENYA'S TANA DELTA
October 11 2009
Late the previous night, we had arrived at Delta Dunes Lodge in near darkness. So it was only the next morning that we could find our bearings, realizing that we were in a very special place. Delta Dunes consists of 7 huge split-level rooms hugging a massive coastal dune with views over the Tana Delta estuary and the Indian Ocean. My room was very breezy, which was very welcome at this time of the year – it was quite hot. Some of the rooms are a long way up the hill, with many steep steps to be negotiated. The all-wood constructed rooms are lit day and night with mains power. It is a rustic but magnificent lodge, the rooms reminding me somewhat of Ras Kutani just south of Dar Es Salaam in Tanzania. We made very good use of the fabulous pool as well.
Activities at Delta Dunes are very diverse including windsurfing (beach sailing), on a massively wide beach at low tide. Fishing is good too, as our group leader Warren found out soon enough when he landed a very nice barracuda of about 30 lbs, caught on live bait.
One of the highlights of our stay at Delta Dunes was a visit to a nearby Orma village. It was a novel experience for several of us: enjoying sweet chai in one of the villagers' homes is not something we do every day. We spent some time in the tiny school building, where a single teacher was doing his best with 40 children in two groups. The number of very young children was noticeable: one of the young mothers was only 22, but had already had five children.
We were thrilled to observe a group of Orma women dancing, their colorful native dress making it quite a spectacle. Soon enough one of the members of our group, Sheena, was right in there too dancing with them, a beautiful smile lighting up her face.
We came away from the village visit with a very good feeling. Despite the obvious hardship and signs of poverty, all the children were happy and seemingly content. We never felt uncomfortable or patronizing – and it was in every way a very authentic, honest experience.
On our last day in the Delta, I edited a few photographs and then went for a 5-mile run at a nice
pace along the Indian Ocean shoreline with the tide coming in. Definitely a rave run! We enjoyed a
great brunch at 1000A including fresh fruit, porridge, sweet rolls, muesli, toast, and for the omnivores
eggs to order with sausage, bacon etc. If you could manage, there were some beans and a mixed
green salad as well.
That afternoon, we took a 45-minute flight from Malindi to Nairobi. That was after some shopping in
Malindi (Shakir's in old town is a good spot for kikois and kangas) and a light lunch at an Italian
restaurant. We arrived in Nairobi at 17h45 and got stuck in some horrendous traffic, finally getting to
our hotel – the Tribe – after 90 minutes of frustration. The Tribe is an impressive ultra-modern hotel
near the United Nations headquarters and the large US Embassy. The room wasn't huge but perfectly
good with a shower, climate control, multi-channel HD TV and wireless internet.
A little later that evening, we enjoyed a superb dinner at the Lord Errol restaurant, where we
thanked our hosts Liberty Africa, said our goodbyes and started thinking about going home, or
going on to other parts of East Africa. The next day I would be heading up to Samburu in northern
Kenya for the first time.
PART 5: SAMBURU NATIONAL PARK
14 October 2010
I was up before 0530 this morning to check and respond to e-mails. As a result, no time for breakfast before having to head out to Wilson Airport to catch a Safarilink Cessna Caravan (just two passengers) via Nanyuki (40 minutes) to Samburu (20 minutes).
My room at Elephant Bedroom Camp on the banks of the Uaso Nyiro River was large and comfortable, and I quite enjoyed the lounge and dining area which also overlooked the river. The area was extremely dry with several dead cows to be seen all around, as well as other dead mammals including the hardy Impala.
On the afternoon game drive, we saw large numbers of Reticulated giraffe, Grevy's zebra, Beisa Oryx, plenty of the fascinating gerenuk, impala, many dik-dik, a few elephant, and a couple of female lions. Despite the drought, the area was very productive.
Lunch on this day was most enjoyable – a pasta stirfry and salad, with fresh fruit salad for dessert. Dinner later on was perfect: ugali (the local maize polenta) with spinach, onion soup, and peach fritters.
This was the conclusion of a really amazing giraffe sighting when we followed a group of almost 30 giraffes including several youngsters. There are few sights quite as striking as a large group of Reticulated giraffe against the backdrop of the sun setting over the mountains.
While I was in the Samburu area, it started to rain heavily and the Uaso Nyiro River came down in a flood. At first it was just some light rain on the afternoon we arrived, but by evening heavy thunderstorms were rolling in. Eventually the area was totally soaked and as a result of similar rain falling elsewhere in the catchment area of the Uaso Nyiro River, it started to run very strongly. Amazingly, we could see the area becoming green just 2 days later; we were told that it gets noticeably green just 3 days after significant rain.
Yet another Samburu endemic is the striking Grevy's Zebra. Their thin stripes and the absence of a 'shadow' effect give them a particularly elegant appearance.
The very morning after the first rains of the season had fallen, the game started to disperse and all the endemics which had been bunched together the previous day along the river, seemed to have disappeared. Our morning game drive started very very slowly but improved with a couple of good buffalo and elephant sightings, and a far-off (across the river) sighting of a cheetah. Ten minutes or so later, we came upon a couple of stationary minibuses observing a leopard in a tree. As we approached the scene, the leopard clambered down and walked to a nearby bush where it had left its impala kill.
The leopard then proceeded to wrestle and drag the dead impala a good 30 to 40 meters along the ground, disappearing into a gully. I fired off a quick few pics with mixed results, even so I was happy to be able to tick off leopard on my trip mammal list. Then it was back to the lodge for breakfast. With just two guests that morning, breakfast was a la carte and quite enjoyable. I had a fresh fruit platter, vegan pancakes with syrup, and a mixed plate with baked beans on toast, grilled tomato and sauteed potatoes. Nobody ever goes hungry on safari!
Samburu is known for some pretty reliable leopard sightings and it did not disappoint, this particular leopard had just jumped down from a tree and was on its way to drag its prey into a nearby donga.
While in the area, I spent a night at Intrepids Samburu Camp. This is a fairly large camp with 28 rooms, 14 on each side of the main lodge. I found the camp to be very comfortable and would really have liked to spend more time there. The tents are well-equipped with adequate lighting, seating, a separate toilet with door and a large shower. This is 'luxury camping' for sure. All the rooms have river views and there are few if any steps. Beds are of the 4-post type with effective mosquito netting, although there were no mosquitoes to speak of.
The food and catering at Samburu Intrepids was amongst the best of any of the camps on my trip. Dinner one evening was really fun in the company of a couple of Canadian ladies (Marly and Erica) and Jenny from Sydney, Australia. As is customary on safari, we talked about what we had each experienced thus far, and amongst others there was a rave review of Singita and a not-so-great report about the food at Chobe Game Lodge. My dinner entree of risotto with a tomato-based sauce was excellent, as was the butternut squash starter and fresh fruit dessert.
By 1140A on 16 October I was on my way back to Nairobi, to meet my Origins Safaris guide for a road trip to the Lake Nakuru area, in the heart of Kenya's Rift Valley.
PART 6: KENYA'S RIFT VALLEY
Oct 16 2009
There was a light drizzle when my Origins Safaris guide Stanley Kariithi and I got underway on the 2hr+ road trip to Lake Naivasha. The Nairobi-Nakuru highway is generally in excellent condition, the same however cannot be said of the road behavior. Stanley displayed immense patience with the reckless driving of the matatu drivers who passed other vehicles with seemingly no regard for their own or their passengers' safety.
This is one of the reasons why we don't recommend road trips and more specifically, self-driving. Even so, due to the good condition of the road, this particular trip is manageable and I certainly enjoyed some beautiful vistas over parts of the Rift Valley, en route. It was also an interesting experience to observe the terrain and activities along the roadway. Just outside of Nairobi there are roadside stalls selling everything under the sun, from cooked food to live chickens, furniture and clothing.
By late afternoon, we arrived at Loldia House, a well-known guest house dating back to the 1920's.
The setting and the grounds, with stunning views over Lake Naivasha, are superb. Right around the lodge there are some massive trees and the birdlife is excellent. I was also surprised to see a variety
of mammals in close proximity to the lodge, including wildebeest, zebra and lots of buffalo.
My room (#1) at Loldia House, in the main original house, has excellent views over the gardens and
the lake itself. However the room and especially the bathroom (which has a bath and shower) can
do with an update and refurbishment. I was very happy to find a wireless internet connection in my
room and spent a couple of hours later that night updating e-mail.
Dinner was at the large table in the dining room, with Loldia House Manager Peter Njoroge serving
as the host. Peter was very gracious and personable, not to mention witty! It wasn't long before he
was teaching me several new Swahili words and phrases. My main course was wholesome and filling,
but really nothing special – a mix of some vegetables and rice. The appetizer was a much
more interesting vegetarian 'cutlet' which was very tasty. Dessert consisted of fresh fruit, amongst
the best of any I had experienced on the Kenya trip to date.
October 17 2009
I was up fairly early for a 4-mile run with Bernard, one of the Loldia personnel, all along the perimeter of the game area. It was quite hilly and fairly strenuous, but I enjoyed every second which we spent on the trail. After all, I was running in the Rift Valley, the birthplace of most of Kenya's famous long-distance runners!
Then it was time for breakfast, which consisted of more fruit, some toast, pancakes and porridge,
known as uji in Swahili. Thanks, Peter! Peter then showed me around the rest of the Loldia House
property, consisting of several separate cottages and a family house with 3 rooms, 2 of which have
en suite bathrooms. It is ideal for a family or two couples traveling together.
Stanley and I then set off by road for the 2hr drive to Lake Nakuru, where I would overnight at Mbweha
Camp, a lodge consisting of a large thatched lounge, bar and dining area with a central fireplace
and 10 rustic thatched rock cabins with en suite shower and toilet and solar lighting.
The lodge lounge and dining room area is quite nice, just a little 'smoky' because of the indoor fireplace.
The food was good and varied, if somewhat ambitious at times.
October 18 2009
There was no water in the faucets or shower in my room this morning. The previous night I had found out that there was no bedside lamp or light switch in the room. Very annoying to have to get up and switch off the light just when you're dozing off… I am not wildly enthusiastic about this camp but my stay was so short, it is really unfair to judge it. Compared with some other Lake Nakuru accommodation options, it is quite small with a high level of personal service which is always a big plus in my book. The property just needs a little bit more 'polish'. I think two nights there would be good in order to take a couple of game drives into Lake Nakuru National Park and to enjoy some of the other lodge activities such as a night drive and walking.
Lake Nakuru National Park is well-known for its rhino, and within minutes of entering the park we spotted this white rhino not far from the shoreline.
During an afternoon drive into Lake Nakuru National Park, we did a site inspection of Sarova Lion Hill Lodge. This very large (100+ rooms) but well managed facility offers comfortable accommodation in an excellent location overlooking the lake. All meals are buffet-style with an extensive menu including several vegetarian options. The standard rooms are on the small side but adequate for a couple. The suites are much more spacious and certainly a recommended choice.
On a game drive along the shores of Lake Nakuru this afternoon, we saw lots of buffalo, plains zebra, impala, Thomson's Gazelles, Defassa Waterbuck, warthhog and notably several white rhino, also 4 black and white Colobus monkeys, a life mammal for yours truly. We had some good views of a few Rothschild's Giraffe, which was also a life mammal! Nice going.
On October 19 (morning) we took another game drive to Lake Nakuru. In the early morning the light is better for photographs of the thousands of Lesser and Greater Flamingo for which the lake is famous. There was a good concentration of several thousand birds in the South-eastern corner of the lake, and I made quite a few exposures. Like the previous day, we saw lots of buffalo and other wildlife and several white rhino, one with a very young calf.
By midday on Oct 19 we drove back to Loldia House/Naivasha airstrip, where I said goodbye to Stanley. He was an ideal guide: knowledgeable, friendly and a professional through and through. It is good to know that my Origins Safaris clients are in the hands of people like Stanley Kariithi and his colleagues. Soon enough we were airborne and embarking on the last leg of this great African adventure. I would be returning to the Maasai for two more days!
PART 7: BACK TO THE MARA ONE MORE TIME
Oct 18 2009
The flight from Lake Naivasha to the Maasai Mara in a DeHavilland Otter was fairly quick and not too bumpy, considering the intermittent rain and thunderstorms which we encountered en route. Our plane touched down at Ol Kiombo airstrip at 4:00P where I was picked up and then just a few minutes later, transferred to a game drive vehicle. The two other guests that afternoon were Bill from Zurich and Jason from Minneapolis-St. Paul.
It wasn't long before we saw several game drive vehicles along a hillside in the distance. "Must be
Shakira," said our guide Dennis and after a 10-minute drive to the spot, his prediction turned out to
be correct. There was Shakira (with her three subadult young) which I had seen and photographed
in the Mara just slightly more than a week earlier. She was clearly on the hunt, very alert and
checking out a herd of Thomson's Gazelles which were nervously gathered on a nearby hillside.
When one of Shakira's cubs took an exploratory short run towards the Tommies, they promptly
scattered with several of them bouncing right past us, on our left.
Abandoning the attempt, the 4 cheetah then advanced towards us, walking right by the vehicle, before
sitting down again to plot another hunting attempts.
October 19
Our game drive this morning was fantastic with great views of elephants, eland, giraffe and two sightings of lions, one on a fresh kill (two wildebeest) and the other one a lioness with 2 young cubs.
Mara Explorer Camp makes a great first impression. It is small and quiet and nothing like Mara Intrepids. The rooms are large, well-appointed tents – 7 doubles and 3 twins. The camp has a beautiful lounge and dining room, very much reminiscent of some of the Botswana tented camps. In terms of the quality of the camp, I would rank it somewhere in-between Wilderness Safaris' nicer classic camps and their premier camps such as Vumbura Plains. Mara Explorer has a high level of privacy, and there is a radio in each tent to communicate with the camp for example to request an escort to the dining area. Several of our regular clients return to Mara Explorer Camp year after year, and it is easy to see why.
After the inspection visit to Mara Explorer Camp, it was on to Governor's Camp in the Musiara Swamp area of the Mara. It is a rather large camp sleeping about 72 persons in 36 tents. The tents are basic Meru-style erected on a concrete/slasto base with small front entrance verandah. There is very little privacy in the camp with many of the tents only being 30 to 45 feet apart. The tents have zippers for a front entrance as well as zippers between the main portion of the tent and the ensuite bathroom (toilet, bidet and shower). Zippers are at best annoying, often downright frustrating. I think any safari camp would be well-advised to replace front door zippers with real doors.
Governors gets high marks for lunch: they had a special vegan meal (baked potato, a superb yellow lentil stew and stir-fried snow peas and carrots) delivered to my table. Lunch is served outside, under some large trees along the Mara River. One other thing bothered me slightly, which was the amount of aircraft noise due to the proximity of the Musiara airstrip.
Il Moran is a small upscale camp with 10 private (well spaced) tents all facing the Mara River. The spacious tents with massive double beds have deluxe fittings, generator-supplied electricity and it guarantees a maximum of 4 persons to a vehicle on game drives.
From Il Moran, it was a short drive to Little Governors, where camp manager Colin showed me around. The camp consists of 17 tents in a half circle overlooking what is ordinarily a huge swamp, but (then) a rapidly drying, rather dessicated 'wetland' if one could call it that.
When the area is not in the midst of a long drought, I am sure that Little Governor's is a great camp – it had an intimate, relaxed feel to it. Importantly, guests are transported to the camp by boat across the Mara River on arrival, which involves negotation about 30 or 40 very steep steps on each side of the river. Guests also have to walk down and up the steps each time they take a game drive.
Despite its size and age (showing a bit of wear), Governor's Camp clearly stands out due to its game-viewing, which was nothing short of phenomenal. On just a very short game drive, in the early afternoon – certainly not the most productive time of the day – we drove past hundreds of animals of a dizzying variety of species including elephant, buffalo, hippo, topi, wildebeest, zebra, Thomson's Gazelles, Grant's Gazelles, impala, reedbuck, waterbuck, banded mongoose and an couple of others which I might have missed.
There was a long row of wildebeest walking in near single file, seemingly headed for a Mara River crossing point, en route to Tanzania's Serengeti Plains. It was a quintessential African scene: animals following some unwritten script, navigating an uncharted map yet the vast majority of them making their way safely to better pastures.
Dinner on my last night in Kenya was exactly as requested: some freshly made ugali with a side of traditionally prepared spinach, and some baked beans. Couldn't have been any better!
However, there was one more game drive to follow and it was a doozy, with lions taking pride of place, no pun intended. First we spotted a few females, but our attention quickly shifted to three young males chasing off a hyena. Bu the time we arrived on the scene, the hyena was beating a hasty retreat. I later learned that the lions had actually landed a few blows, but the hyena escaped with its life.
From that point, we drove around the northern edge of the Musiara Swamp to a muddy reedbed where 3 young female lions were busy devouring a warthog which they had just killed. They were all members of the huge Musiara Pride, very aptly named as they were literally wallowing in the marsh, their legs eventually covered with mud.
Not long afterwards, the young males walked around the southern edge of the marsh and approached the females. There was a lot of growling, posturing and some dominant behavior, before the lions settled down.
We returned to camp in good spirits, improved even further when I got a couple of useful photographs of a Schalow's Turaco (life bird) and Ross Turaco (seen for the first time in Zambia in August).
Soon afterwards, the long journey back started: Musiara Airstrip to Nairobi, Nairobi to Dubai and then finally Dubai direct to Houston. The 45-minute flight to Nairobi was uneventful, although it departed from Kichwa Tembo and not Musiara, so I had to make the trip across the Mara River one more time, to Little Governors and then by road to Kichwa Tembo.
Once back in Nairobi I took it easy for a couple of hours in a dayroom at the Panari Hotel, took a long hot bath, 'enjoyed' a perfectly awful lunch at Al Pasha restaurant and then headed off to the airport. The flights back from there were long but smooth, pampered all the way in a business class seat on Emirates. As flying goes, it doesn't get much better than that. The only sour note: some guy from Oklahoma snoring non-stop for about 9 hours on the flight from Dubai to Houston.
The final word on Kenya? A fantastic wildlife experience: nowhere else in the world will you see such a variety and abundance of wildlife and culture in one country. The variety and density of wildlife species – all over the northern Maasai Mara – and particularly in the Intrepids area (Talek River), Musiara Swamp and North Mara Conservancy, was downright astonishing.
Yes Kenya has many problems which I won't dwell on here (we touched on those in the introductory
portion of this report). In the long run no doubt the country will have severe problems with
habitat loss due to unfettered population growth and resultant human encroachment in wildlife areas.
This last season was an abnormal one due to the pervasive drought, but the high numbers of
Maasai cattle in all the wildlife areas were all too visible. This type of concession (it is ok to bring
huge numbers of cattle into national parks) is understandable but at the same time an ominous
sign for the future. Of course the lives and livelihood of humans have to take precedence over
wildlife, but maybe someone should start asking questions about the cattle. Do the Maasai really
have to have so many cattle? It seems to be all about the numbers and not the quality.
As for mass tourism, it need not spoil anyone's enjoyment of a Kenyan safari. Yes there will be 6
or 7 vehicles jockeying for position around a predator sighting, every now and then but certainly
not everywhere. Select the right camps and areas, and travel only with a private car and guide, and
you can keep any 'crowd' experiences to a minimum. Nobody expects to be all by him or herself
at the Smithsonian's Air and Space Museum in August. Likewise, it is unrealistic to expect to enjoy
the world's greatest wildlife spectacle all on your own.
Some of the roads are poor, the matatu drivers are a menace and Nairobi traffic is a bear. If you
are prepared to overlook these issues, and ready to embrace the many delightful surprises which
await you on safari, go soon. Spend enough time in the Mara and you will see lots of lions, and
much else besides! Learn a few Swahili phrases (it's easy!) and experience friendliness like never before
in your life. Even with plain old English, and a couple of 'jambo's' and 'asante's' mixed in here
and there, you will have an amazing time.