We first heard the lion roaring around 9 pm on our first night at MalaMala Camp in the Sabi Sand Game Reserve, just back in our room #4 after dinner, in late July. The roaring was close. How close? Close enough for the sound to easily penetrate the solid lodge wall and loud enough to be heard above water filling a tub. It was loud. 
Kathy and I looked at each other with a 'yes that's exactly what I think it is' expression and dropped whatever we were doing. We have heard lions roaring in many settings over the years but it arrests us every time. More so than bird calls or hyenas cackling or zebras braying or wildebeest grunting – a lion roaring is the ultimate sound of Africa. 
We walked to the front patio door, opened it – but not all the way – and peered out into the darkness. The lion roared again, even closer. Upon momentary reflection, we thought maybe it would be just fine to listen to it from inside the room. We closed the patio door. The lion called again, several times, the last roars fading away in the distance around midnight. 
Hearing a lion roaring outside our room was a fitting start to a safari and a big 'welcome back' to MalaMala at the end of an exciting first day at one of our favorite camps in all of Africa. The one to which we had sent more  guests than to any other safari property over the last 25 years.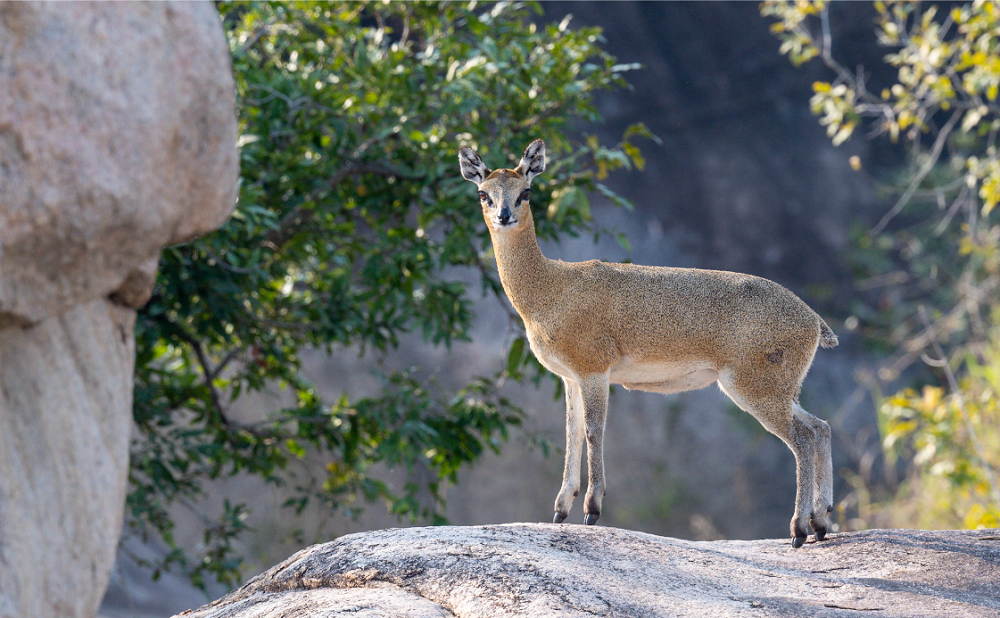 MalaMala has a certain reputation to maintain. We tell prospective visitors that it offers the most consistently good viewing of Africa's 'Big Five' mammals of any of the private reserves in South Africa. How come? Location, location, location. It takes just one look at a map of the Sabi Sand Reserve to see why MalaMala is the undisputed 800-lb gorilla of safari properties in the Sabi Sand. Located just to the west of the massive Kruger Park with only the Sand River separating the two, it is ideally situated to attract and retain wildlife year-round and more so in the dry season from about May through October and November. It is then – in the dry season – that MalaMala really shines and all because of the 20 km (13 miles) of the Sand River which runs right through the property. With no other source of freshwater anywhere remotely close,  the animals are drawn to the river as bees are to nectar. Twice a day, when MalaMala's guests set out on morning and afternoon game drives in open 4-wheel drive vehicles, the guides head to the area bordering the western edge of the river.  With predictable results. Superb game-viewing, day in and day out, week after week.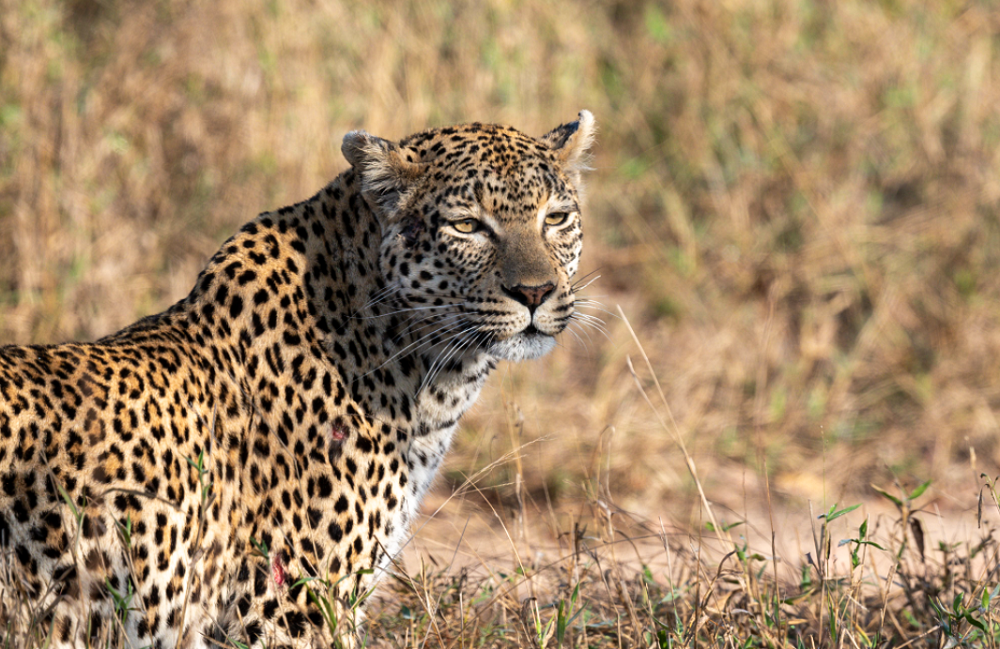 On this particular trip,  it started right away. Driving onto the property from Kruger Mpumalanga Airport at around one in the afternoon we were not expecting much.  Simply because many of the animals are usually resting up in the shade in  the middle of the day. Just not on this day at MalaMala. Within half an hour we had seen 10 different mammal species including elephants, giraffes and a leopard. A beautiful female leopard, right by the side of the dirt track, quite unperturbed by the presence of the vehicle. 
Of course, that was just the beginning. Over the next couple of days – with our energetic female guide Steff in charge – we enjoyed several spectacular wildlife sightings and experiences.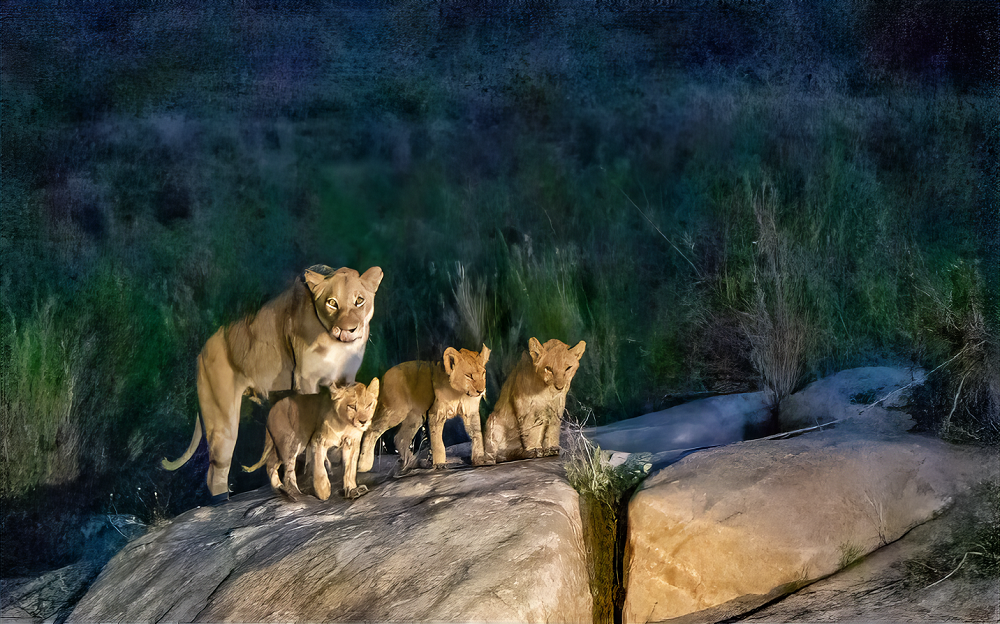 LIONS LIONS AND MORE LIONS
At the end of our first game drive, we came upon a big pride of lions, consisting of  six adult females with no fewer than nine cubs, varying in age from four to nine months. Initially, as the sun was setting over the western bank of the Sand River, we watched the cubs playing and mock-fighting. Predictably, young lions become playful and energetic towards the end of the day, endlessly running each other down, developing incipient hunting skills, starting to assert dominance, and generally just having a royal fun time.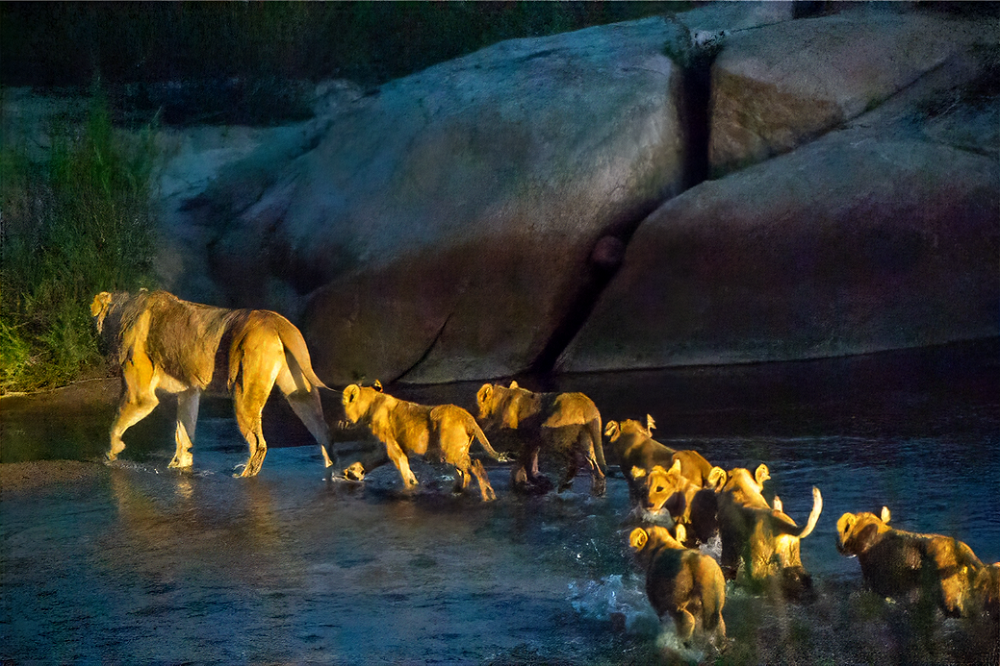 By the time the pride started to walk down to and then through the shallow stream of the Sand River, Steff had alerted me to the fact that this was a special photo opportunity. "This is not the Okavango Delta," she said. "Sabi Sand guides don't often see lions crossing a river or wading in the water, so be sure to get a good shot of it."  
Photographic conditions were far from ideal, to put it mildly.  There was very little in the way of ambient light, making it near impossible to avoid blurring of moving subjects – in this case the tiny lions. And their moms. Also, we had just seconds to get it right. I was happy to come away with a few decent exposures which reflect the special setting and unusual occurrence of so many cubs walking through the shallow Sand River.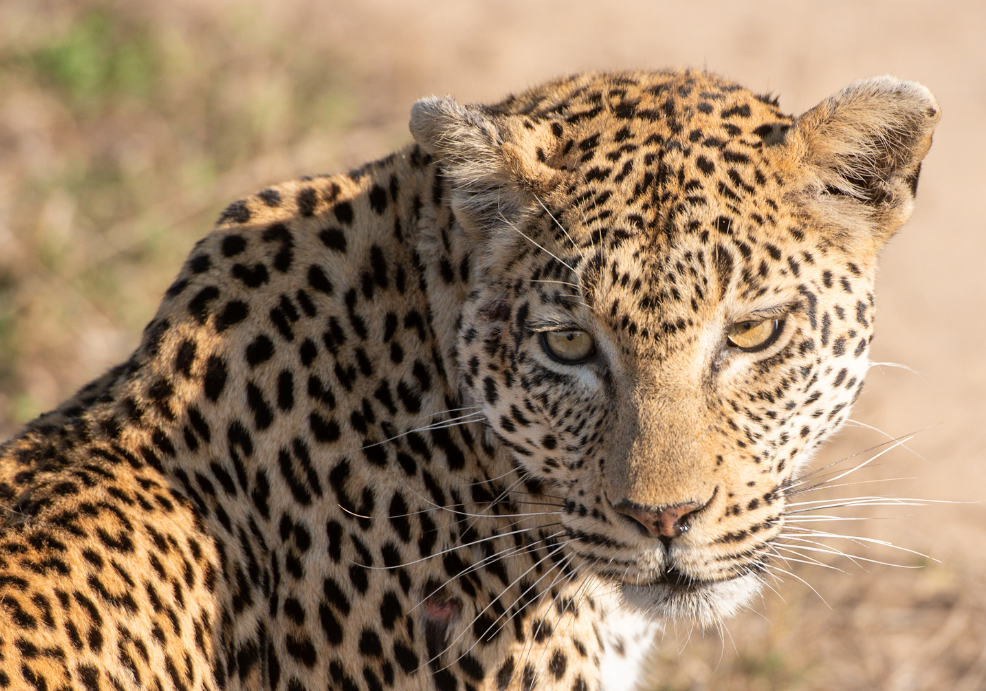 LEOPARDS – MORE THAN ONCE
The Sabi Sand Reserve and MalaMala in particular is well known as a place to see leopards. The habitat – with lots of riverine bush and leopard-friendly thickets – is ideal. Remarkably, as many as 20 to 25 different leopards are seen at MalaMala every month, which is astonishing, considering their generally furtive, elusive behavior. Just as remarkable is the extent to which these gorgeous cats are habituated to the presence of the vehicles. They carry on with their activities seemingly oblivious to the presence of the cars.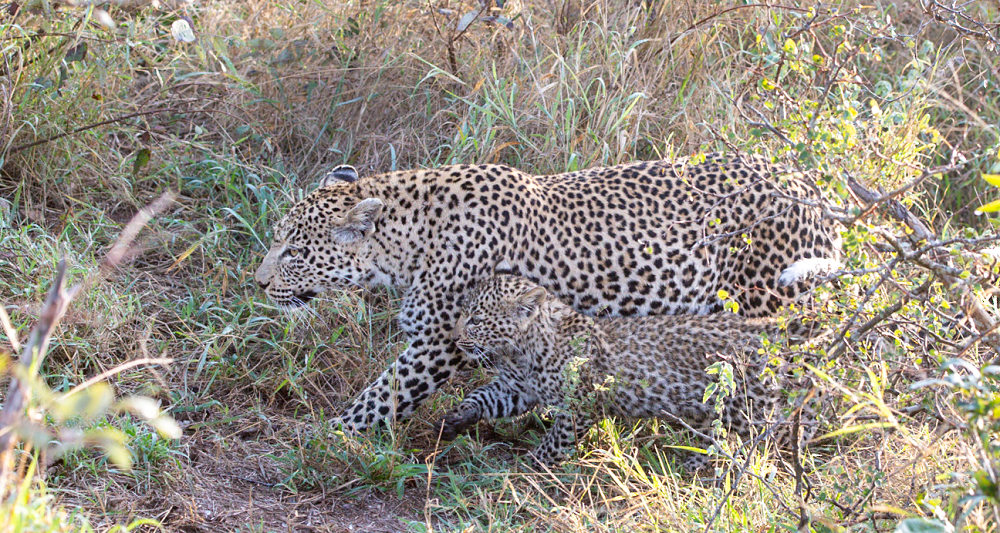 Over the years, we have been fortunate to observe several of MalaMala's celebrated leopards, and this time was no different. On our first morning drive there, we bumped into a female leopard with two cubs, close to the airstrip. Later that same day we observed a female who appeared to be hunting. Topping both of those sightings was seeing a powerful male leopard that very night, right in camp, not 20 meters from the edge of the verandah, walking with a female. A mating pair of leopards in camp. That's MalaMala!  
Currently there are five or six female leopards in MalaMala with babies, a veritable creche. It's a harsh world out there and the offspring won't all survive, but for the remainder of this season and beyond, visitors to MalaMala can be assured of a bounty of leopards just out there, just waiting to be seen.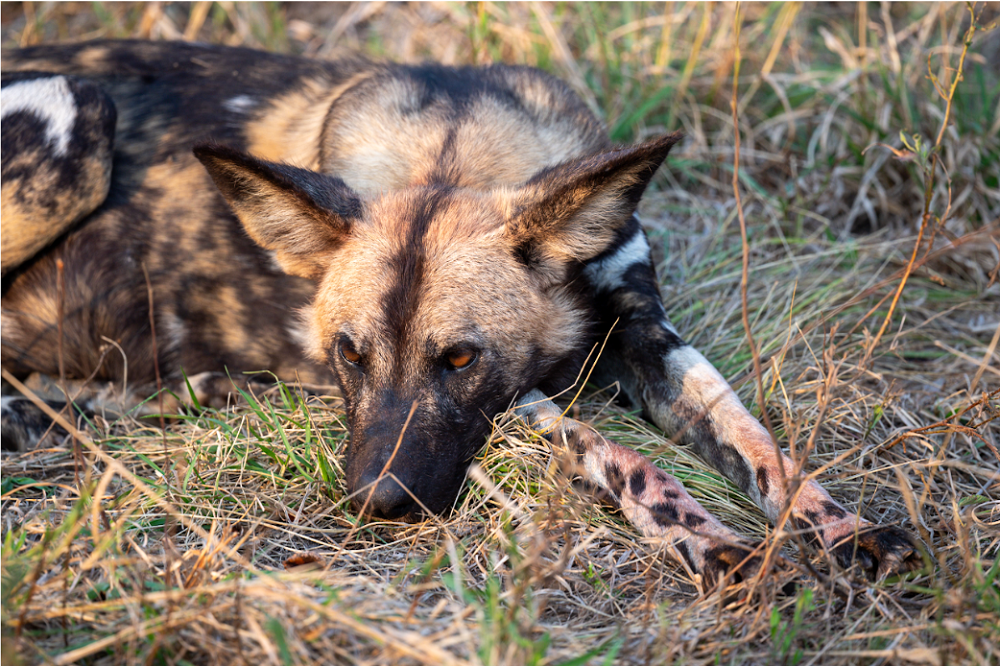 AFRICAN PAINTED DOG PUPPIES AT THE DEN
African painted dogs – also known as wild dogs – are special because they are rare and endangered. Seeing them anywhere, anytime, is considered a highlight of practically any safari. So we were thrilled to learn that a painted dog denning site had been discovered at MalaMala just weeks prior to our arrival, and that a handful of visits were being made to the site each day. MalaMala – and other responsible safari  camps all over Africa – take special precautions not to unduly interfere with and disrupt the area around a den. They are careful not to make too many tracks into the site, for fear of inadvertently leading hyenas or other predators right to the spot. Initially, no vehicles are allowed at all and it is only when the puppies reach an age of about 6 weeks or so that vehicles can approach. African painted dogs usually den in one of the driest months of the year – such as June or July – and often fairly close to water. The brood size is generally from 8 to 12.
On that Sunday morning Steff drove us all the way to the northern edge of the MalaMala property, eventually making a left turn off the boundary road and bumping slowly along a rudimentary track to the den site. Expectations were high. Observing an adult painted dog as we covered the last few meters bolstered our hopes. They're here! Peering around the site, we counted two, three and eventually all six of the adult dogs making up the pack. Fascinating and beautiful as they were, we had puppies on our minds. There was no sight of them. The minutes ticked by. We had just about reached the end of our allotted 20 minutes (den site visits are purposefully kept short) and our hopes were starting to fade.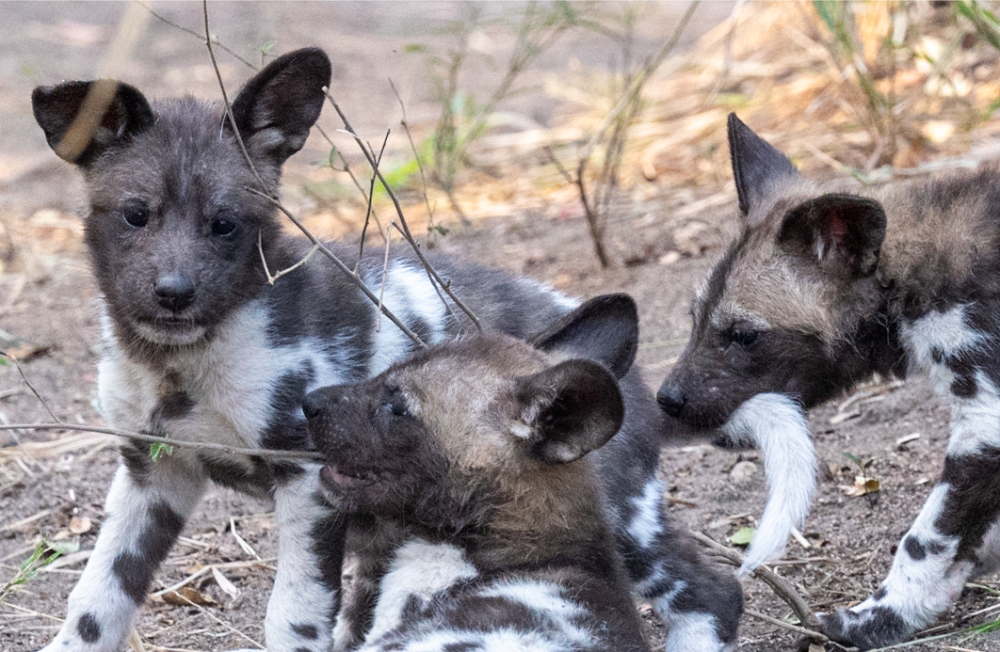 Then it happened. Steff repositioned the vehicle and there they were: all nine of the pups – about 6 weeks old – running around the alpha female, their little white-tipped tails wagging furiously. Spellbound, we watched as the adorable creatures pounced on each other, play-fighting and starting to establish a pecking order, even as young as they were. Yet again photographic conditions were sub-par due to the distance and surroundings – the pups were mostly obscured in the grass – but this time it really didn't matter. We were just thrilled to be able to see and experience them.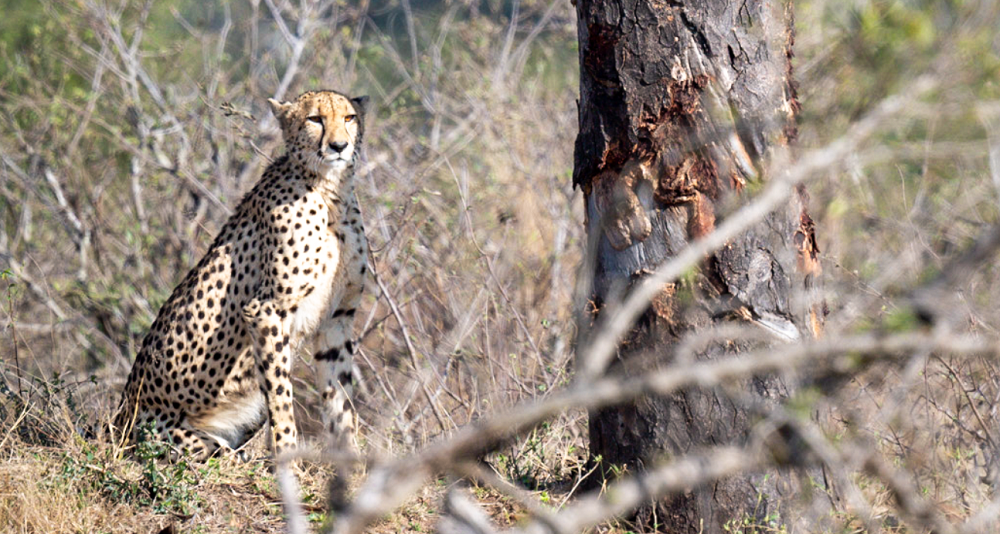 A RARE CHEETAH SIGHTING – AND MORE
MalaMala is many things but it is not the best place in the Sabi Sand for cheetahs. The habitat isn't ideal – more suitable for leopards – and the competition from other predators is fierce. Cheetahs are particularly sensitive to the presence of lions and hyenas, and that is probably the main reason why they avoid the area.  
All that being said, we did get lucky with a cheetah sighting on our second day at MalaMala. Lying up under a tree right off the boundary road with an adjacent private game reserve, the male cheetah lifted its head and looked in our direction. Bingo! We always consider ourselves to be extremely fortunate to find and see cheetahs due to their scarcity, their large territories and because they tend to move in and out of areas all the time. 
We had many other memorable sightings at MalaMala over the course of our short visit, including elephants – often seen in small herds in or on the banks of the Sand River – giraffes, buffaloes, the spectacular nyala antelope, zebras, wildebeest, and several other mammals.  
Birding at MalaMala – in fact anywhere in the Sabi Sand reserve – is always rewarding. Our single best sighting was a Verreaux eagle owl, which Kathy spotted high up in a tree on our way to a lion sighting. The owl was either yawning or trying to 'unswallow' something when I captured an image of it with its mouth wide open.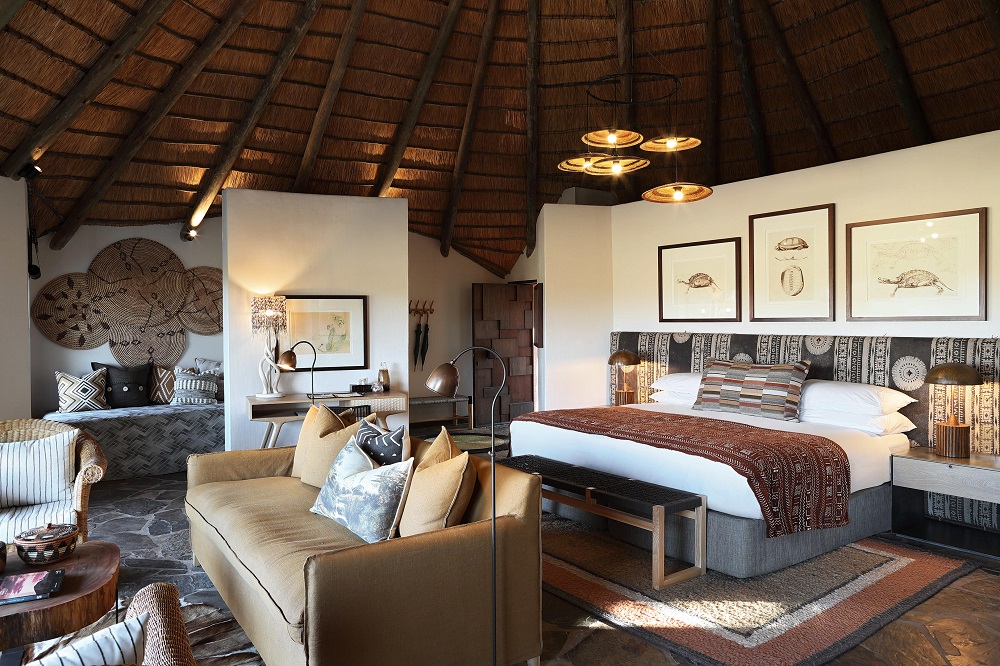 IMPROVED FOOD, ACCOMMODATION AND ALL-ROUND HOSPITALITY
There was a time when MalaMala was perhaps unfairly pegged as a property with great game-viewing, but with somewhat dated rooms, meals served buffet style and with drinks charged extra. Those days are long gone. Under its present community-owned management, MalaMala has undergone a significant, noticeable transformation in all things related to creature comforts. The rooms are superb, having undergone a major refashioning recently. With plenty of space and lots of light, the rooms are contemporary while retaining the 'classic safari' ambiance. Good interior lighting, effective air conditioning, plenty of privacy, significantly improved bathrooms with a large tub, shower and separate toilet, lots of storage space for your stuff, nice robes, well-stocked mini-bar: put it all together and you get an exceedingly comfortable, fun place to spend a few days. Slide open the doors to the verandah (just not when there's lions roaring nearby) and there's two chairs and a small table, all yours to enjoy the pretty view over the Sand River and any creatures which may be around.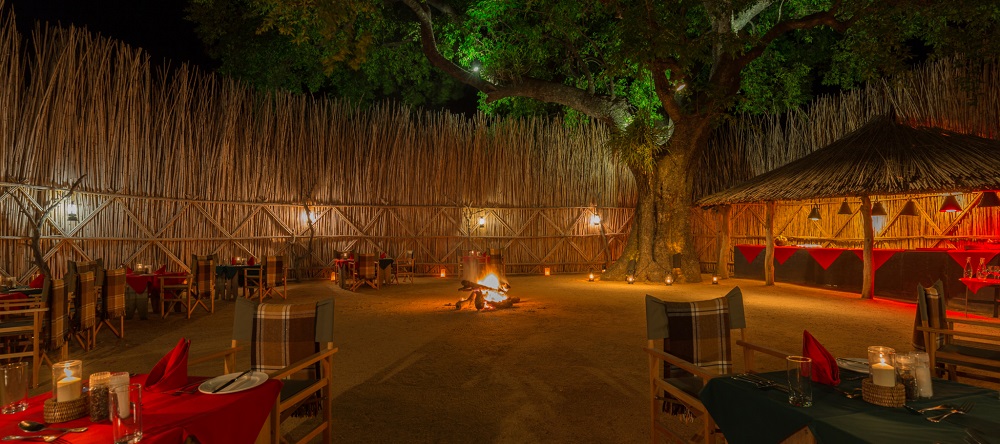 The food? Right off the bat, arriving late after a midday transfer from the airport, we were wowed by an excellent light lunch in the form of a garden fresh salad and a tuna sandwich. Both were delicious – and we had similar comments from a couple who arrived at about the same time as we did. None of the other meals fell short of this great first impression.  
In fact, each meal was memorable. Dinner on the first night featured carrot and ginger soup, an oxtail stew, salmon trout, and camembert in puff pastry. Brunch the following morning was – if anything – even more impressive with an a la carte line-up with as many as six 'main course' options ranging from a crumpet stack to a traditional safari breakfast, eggs benedict, and the special MalaMala salad. Our last night ended on a high note with the customary MalaMala boma experience, when guests are treated to an array of traditional grilled meats – fresh off the coals – and a range of side dishes and fresh salads. 
The bottom line? We've been sending guests to MalaMala since the 1990's and our most recent visit will make it even easier to recommend the property. With a choice of three camps (MalaMala Camp, Sable Camp and Rattrays), the reserve caters for everyone from small groups and families to couples who desire a bit more privacy, and visitors who are keen to experience a more intimate, premier lodge. Space is already filling up fast for the high season months of 2024 so if you are thinking about a destination for next summer, don't wait too long. Call our Houston office at 800-513-5222 or drop us a note on our website here.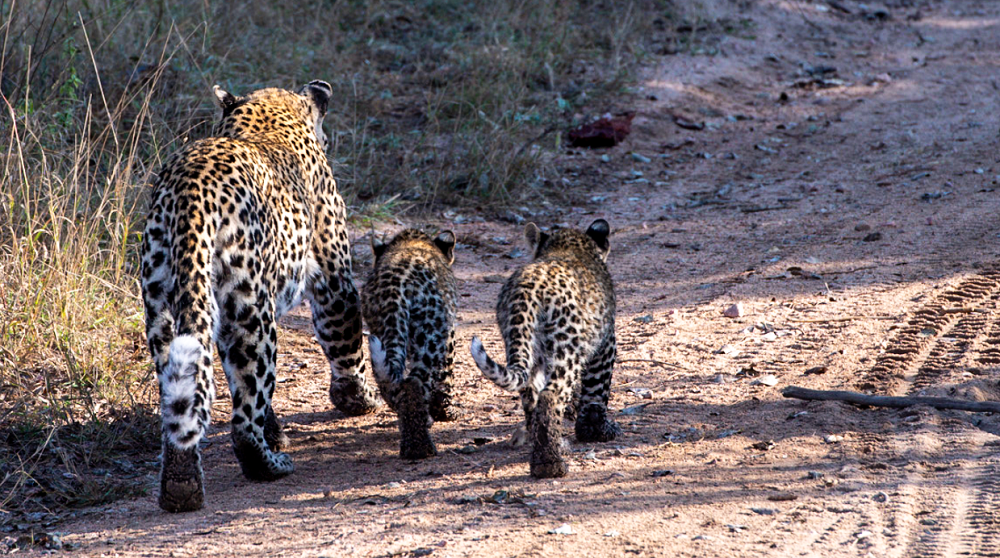 YOU MIGHT ALSO BE INTERESTED IN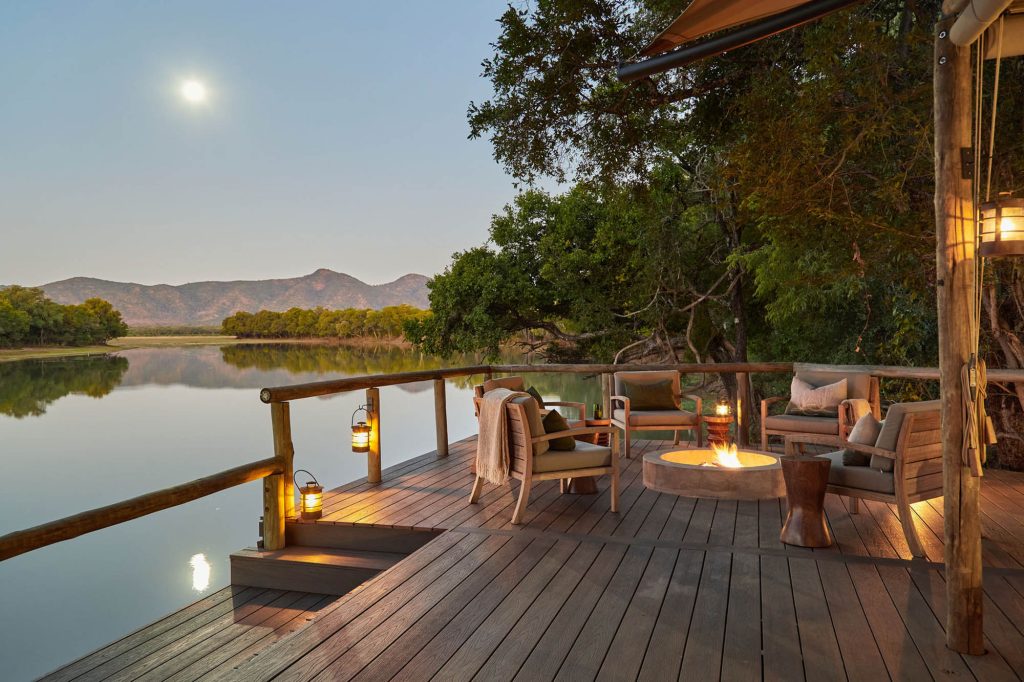 10th Sep 2021
Chindeni and the Bushcamp Company, Zambia
By late July we found ourselves at Chindeni, a small Bushcamp Company property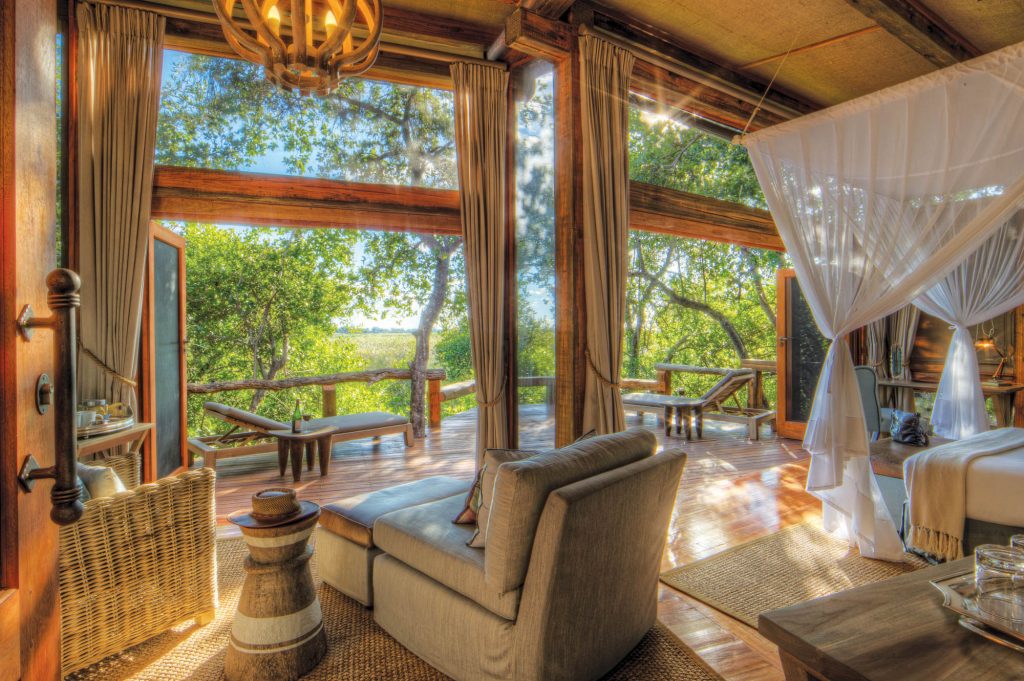 3rd Oct 2022
Camp Okavango, Botswana
Camp Okavango is in the heart of the permanent part of the Delta. In this idyllic setting there are no vehicles, and it is just a short walk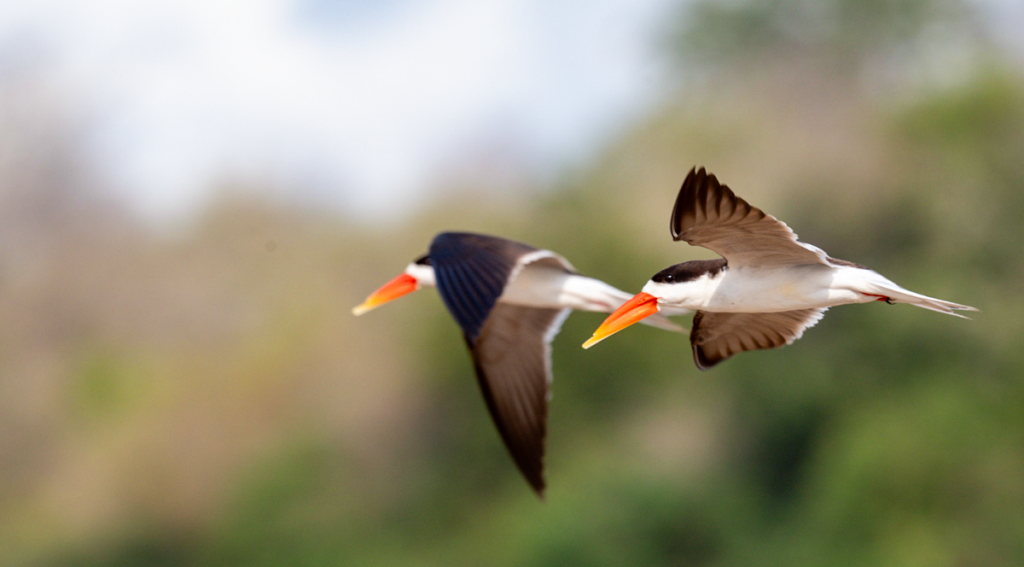 14th Oct 2023
From My Safari Notebook: Wildlife Photography
Birds in flight and wildlife photographers have an uneasy relationship. Things go wrong as often as they go right. Getting focus-lock on a moving subject
SUBSCRIBE TO OUR NEWSLETTER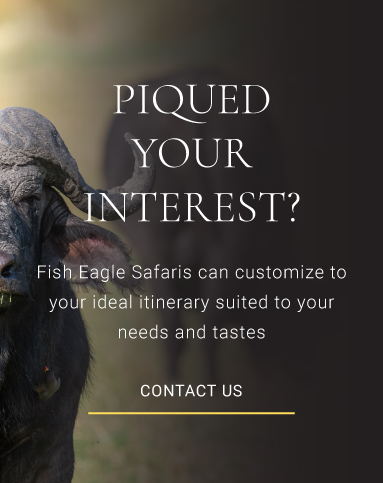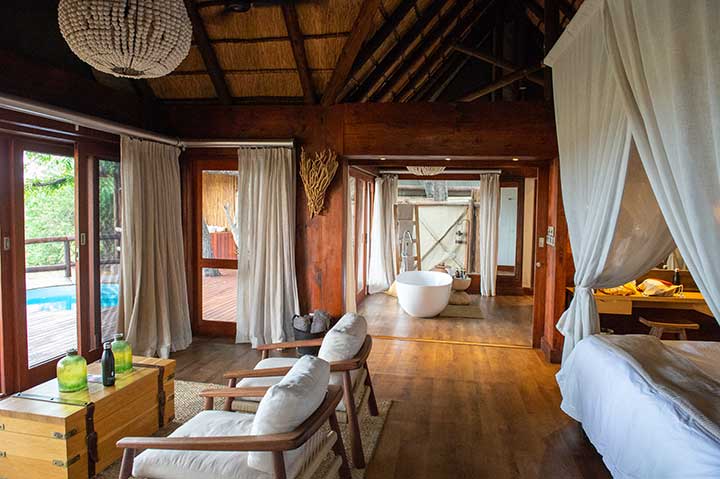 4th Aug 2022
On Safari At Belmond Eagle Island Lodge, Okavango Delta
What is the 'secret sauce' for an unforgettable few days on safari in Botswana? It starts with the animals, of course. The elephants, lions, giraffes, hippos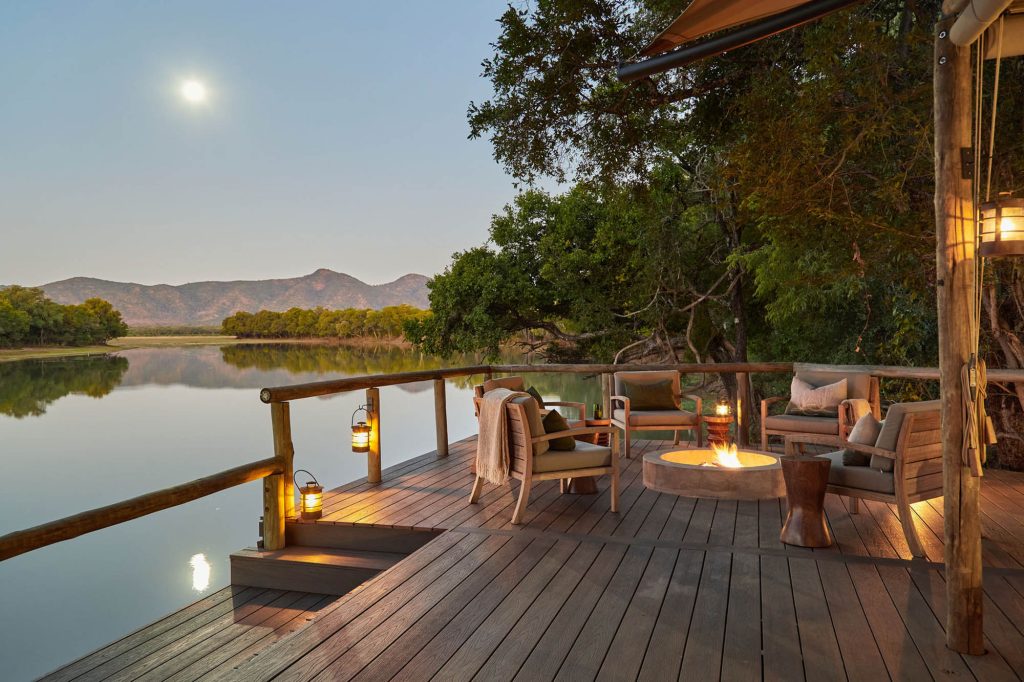 10th Sep 2021
Chindeni and the Bushcamp Company, Zambia
By late July we found ourselves at Chindeni, a small Bushcamp Company property