$cat_name = 'category'; $categories = get_the_terms($post->ID, $cat_name); foreach ($categories as $category) { if ($category->parent) { echo $category->name; } } ?>
May 04, 2023
When to go on safari
Share:
Just like with so many other things, inflationary trends have been affecting the safari space for several years now and we are anticipating increases of between 10% to as much as 18% for 2024, compared with the prices in effect for this year. Of course the best way to avoid any increases is to travel before the higher prices come into effect.  
Short of that, there are two main drivers of safari prices which can help you in the quest for an affordable yet high-quality African safari.  The two factors are place and season. Every safari destination in Africa has one or two prime locations and a handful of properties which command top dollar rates, particularly in the high demand season from about June through October. At that time of the year – in the prime safari areas – it is simply a matter of supply and demand and with as few rooms as they have available, prices can and do reach eye-watering levels.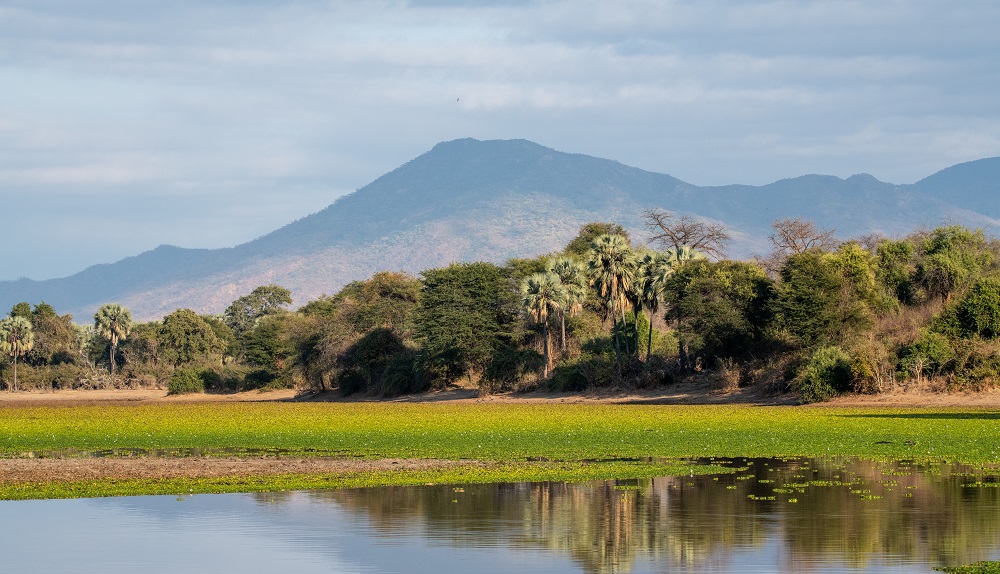 However, if you start looking for a trip at a different time and in a different place, the picture changes dramatically. You can go on safari in countries like Zimbabwe and Zambia at the peak of their high season and enjoy a fantastic trip which will be half the cost of a comparable trip in a country with more name recognition or a more established reputation. Likewise, the difference between high season and shoulder season pricing can be significant, with often only minor differences in the experience.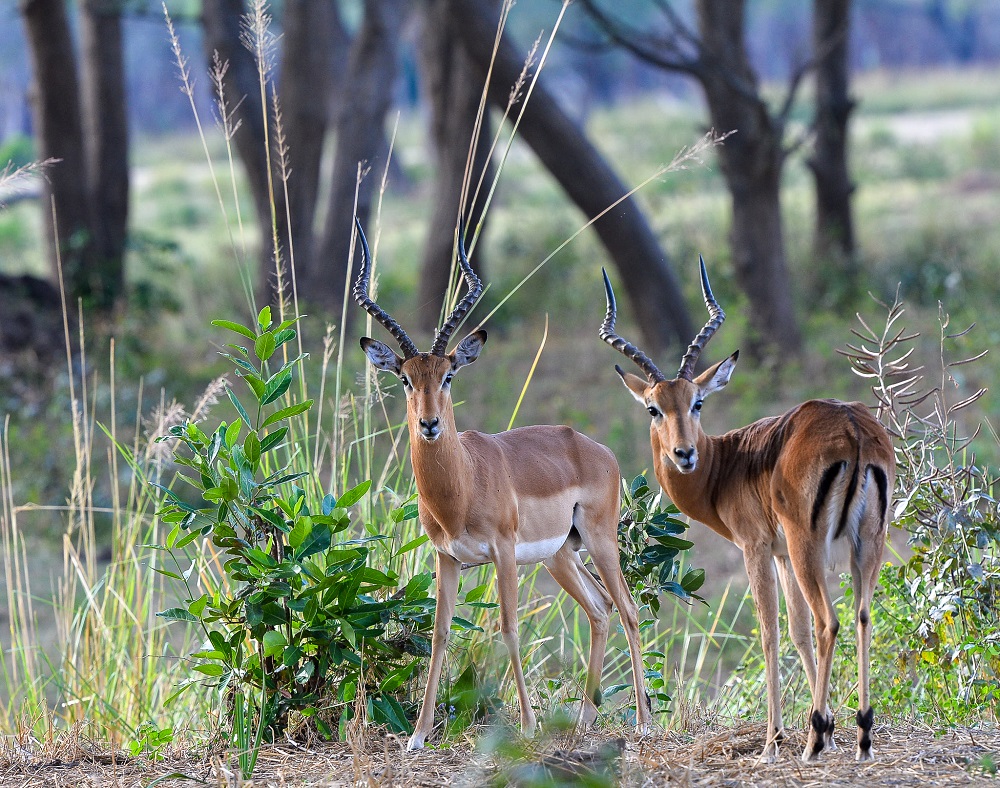 The best prices are to be found for travel in the low demand season. Off-season travel in Africa can be immensely satisfying for visitors who can handle some heat and high humidity, and perhaps a thunderstorm or two. A little bit of discomfort is more than offset by the abundance of baby animals, the birds in breeding plumage, the lush, green surroundings, stunning sunsets and sunrises and by not having so many other people around.  
Here are our top recommendations for an African safari which will tick all the boxes: lots of animals, plenty of diversity, excellent guiding – at an affordable price.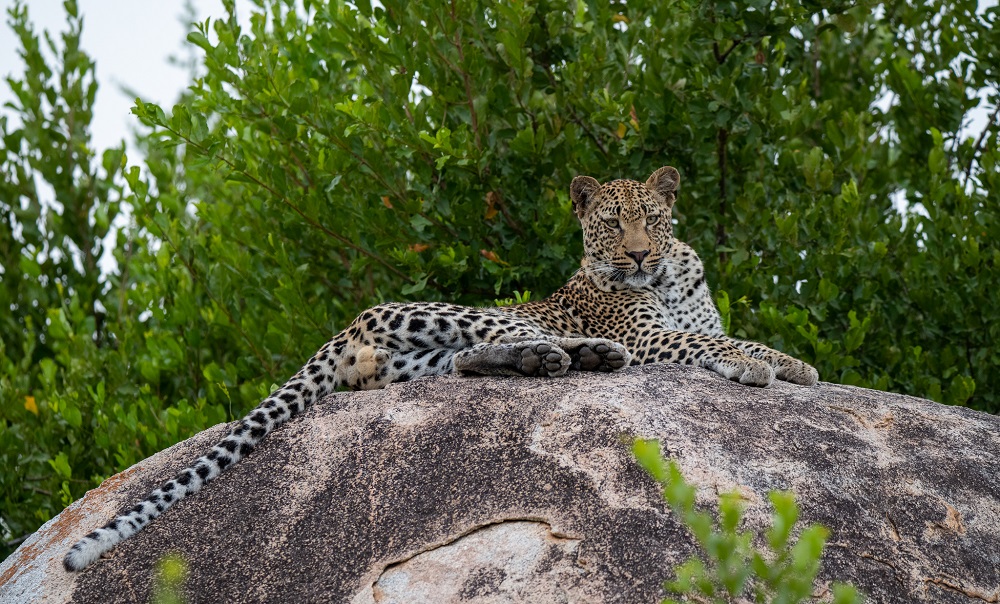 SOUTH AFRICA AND NAMIBIA
South Africa is a veritable 'world in one country' with diversity that is rivaled only by Kenya. It has several excellent wildlife areas, most of which are malaria-free including the Eastern Cape, Waterberg and Madikwe. South Africa's greater Kruger Park area has some of Africa's best all-round safari camps in areas where the 'Big Five' mammals are seen practically every day of the year, week in and week out.  
Namibia leans more in the direction of a 'desert and dune' experience but the wildlife viewing in places such as Etosha in the north, the Waterberg Plateau, Damaraland and even on the edge of the Skeleton Coast such as along the Hoanib River, can be excellent. Namibia also has remarkable cultural diversity and a strong conservation ethos.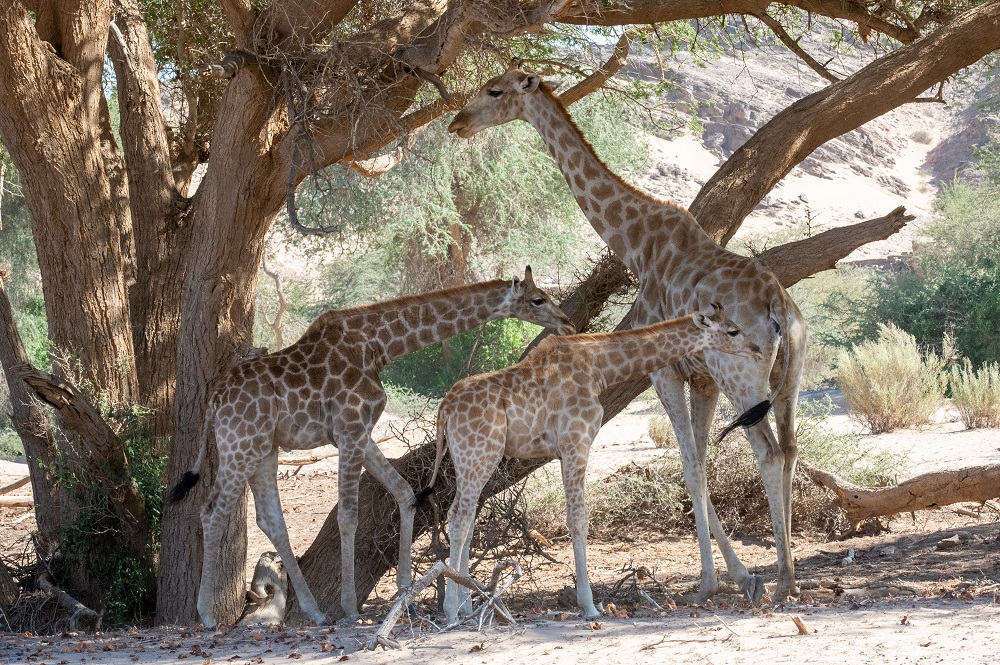 What is it that combines these two countries in my list of attractive safari propositions for the near future? The value of the South African Rand, of course. Hovering consistently around ZAR 18 to the US dollar and not likely to strengthen rapidly any time soon, the shrinking Rand creates excellent safari deals for dollar-wielding travelers. Not only in South Africa itself but also in neighboring Namibia whose currency – the Namibia dollar – is pegged at the same value as the South African Rand.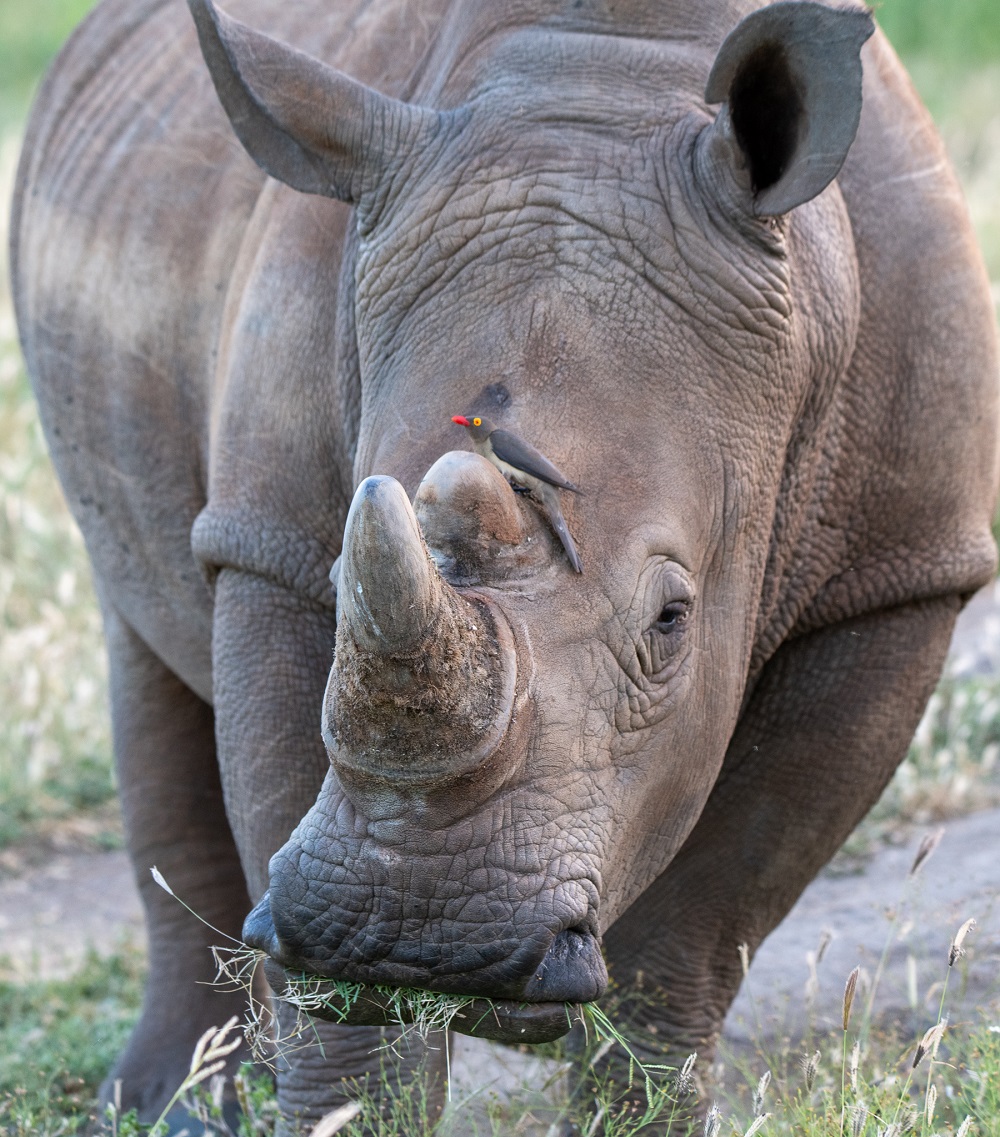 SOUTH AFRICA TRIP IDEAS
There are a myriad of trip combinations which can be anchored by South Africa. It's always a good idea to start your South Africa trip with a few days in Cape Town, South Africa's 'mother city.' Enjoy the local sights, two of which rank in Africa's most celebrated natural wonders – Table Bay and Table Mountain. A little bit adventurous? Try the Platteklip hike up to the summit of Table Mountain and take the cable car trip down. Be sure to visit Kirstenbosch National Botanical Gardens (it's a jewel), check out the endemic African penguins (Africa's only penguin species) at Boulders Beach and take the funicular to the viewpoint at the Cape of Good Hope Nature Reserve.  
From Cape Town, fly to the greater Kruger Park area and spend a week on safari in a lodge of your choice – to fit your budget – in a private game reserve adjacent to the park. There are many options to choose from in areas like the Sabi Sand Reserve, Timbavati, Manyeleti and Thornybush. All of them are 'Big Five' reserves where you are likely to see elephants, rhinos, lions, leopards and buffaloes over the course of a few days. And a lot else besides, of course.  Advantages of traveling here rather than some other destinations? Mostly the ability to drive off-road which can get you closer to some of the smaller cats and other special sightings, and also the ability to drive after the sun is down for a chance to see some of the nocturnal animals.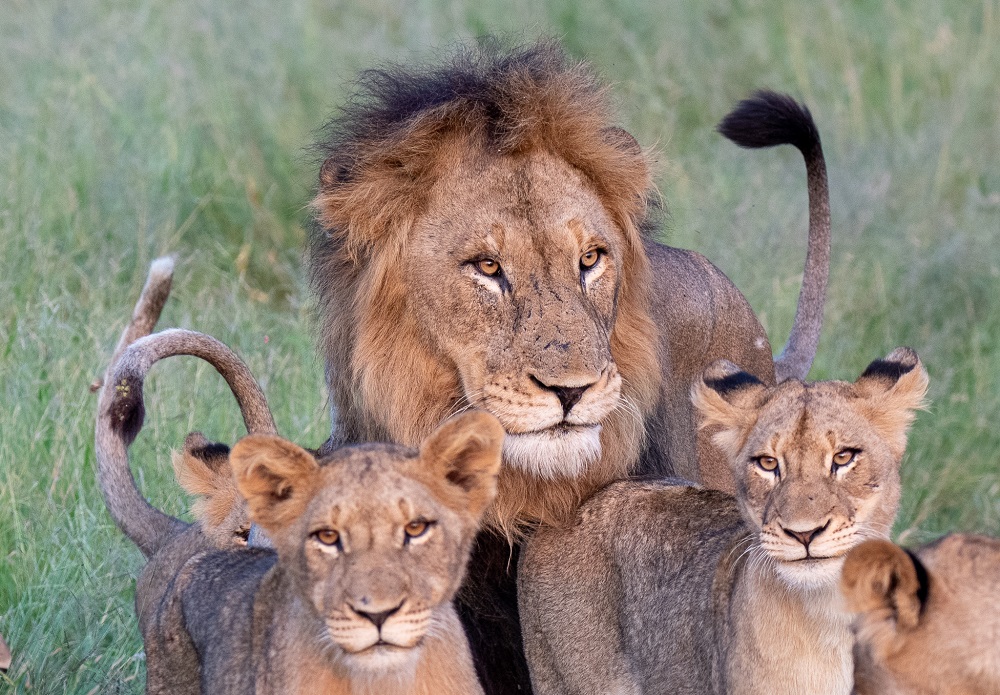 Instead of, or in addition to the Kruger Park area, you may wish to include some time in South Africa's Eastern Cape region which also has abundant wildlife. Private game reserves like Kwandwe, Kariega and Shamwari are located in extraordinarily beautiful landscapes, filled with green rolling hills and valleys and patches of riverine forest, scrub and woodland. A bonus? This area is malaria-free so is ideal for families with young children or anyone wanting to avoid having to use malaria prophylaxis.  
Two other attractive safari destinations in South Africa include the Waterberg and Madikwe regions, both of which are also in malaria-free areas. Of course, it is easy to travel from South Africa into any of the neighboring countries including Zimbabwe, Zambia, Botswana and Namibia.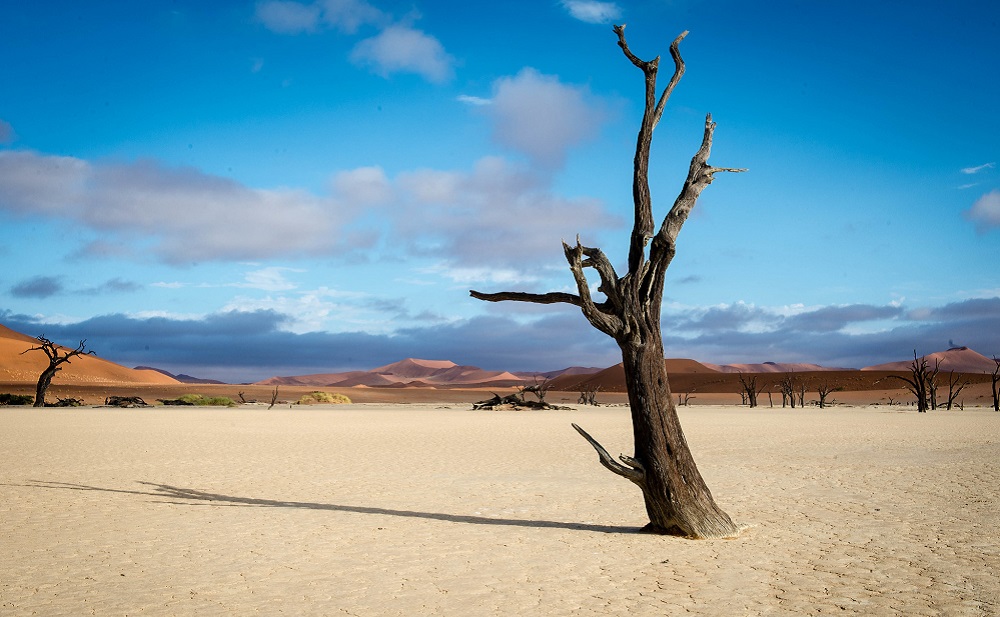 NAMIBIA TRIP IDEAS
Namibia is very much a 'desert and dune' destination, with the area around Sossusvlei with its giant red sand dunes being considered Namibia's signature sight. So by all means spend a couple of days there and marvel at the scene of a white gravel plain with apricot dunes in the background, an azure blue sky and stark, semi-fossilized trees providing a focal point for the quintessential Namibia photograph.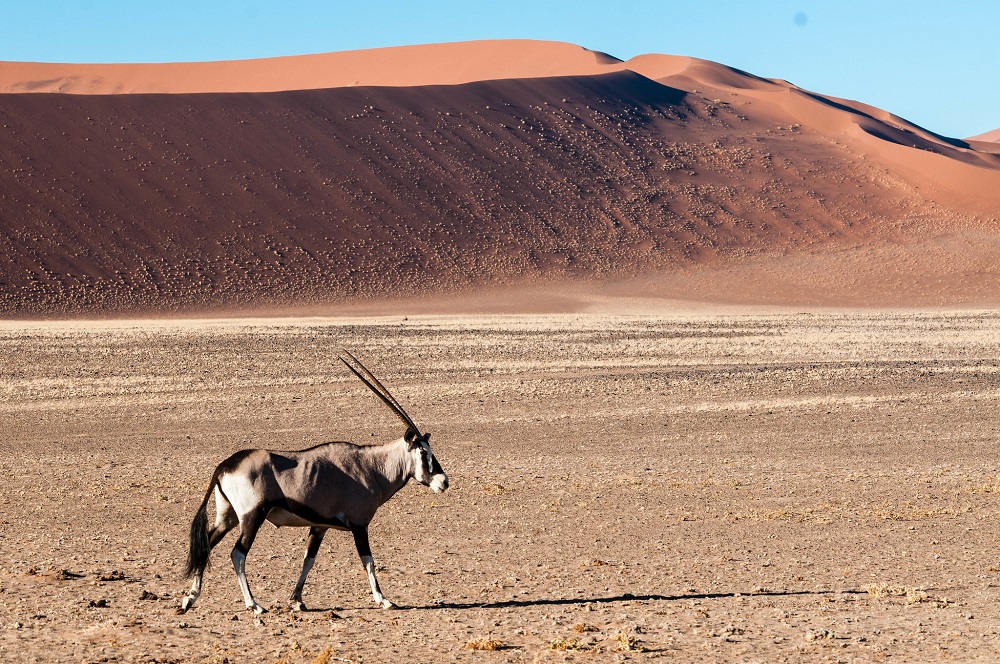 Of course from there you'd want to go on safari and find some of the country's signature animals such as the gemsbok, black-faced impala, springbok and Damara dik-dik. Together with elephants, black and white rhino, and the big cats. All of these and more can be found in the greater Etosha National Park area to the north and elsewhere. A little beyond the regular safari circuit lies the Skeleton Coast National Park which we regularly include on Namibia trips, either by having guests spend a few days at a camp on the edge of the park or right inside it, or by doing a fly-in safari which whisks guests from one enigmatic spot to another. There's a lot more to Namibia including the quaint town of Swakopmund and nearby Walvis Bay harbor with bird-laden estuaries and worthwhile marine excursions, and remote safari camps in Damaraland and the Kaokoveld. This is where guests can embark on day safaris in search of the elusive black rhino, a successful day culminating with the guests approaching the black rhinos on foot from a safe and respectful distance. There will be a small team from Namibia's successful 'Save the Rhino' Trust on hand to provide background information on the success of the program, and the challenges ahead.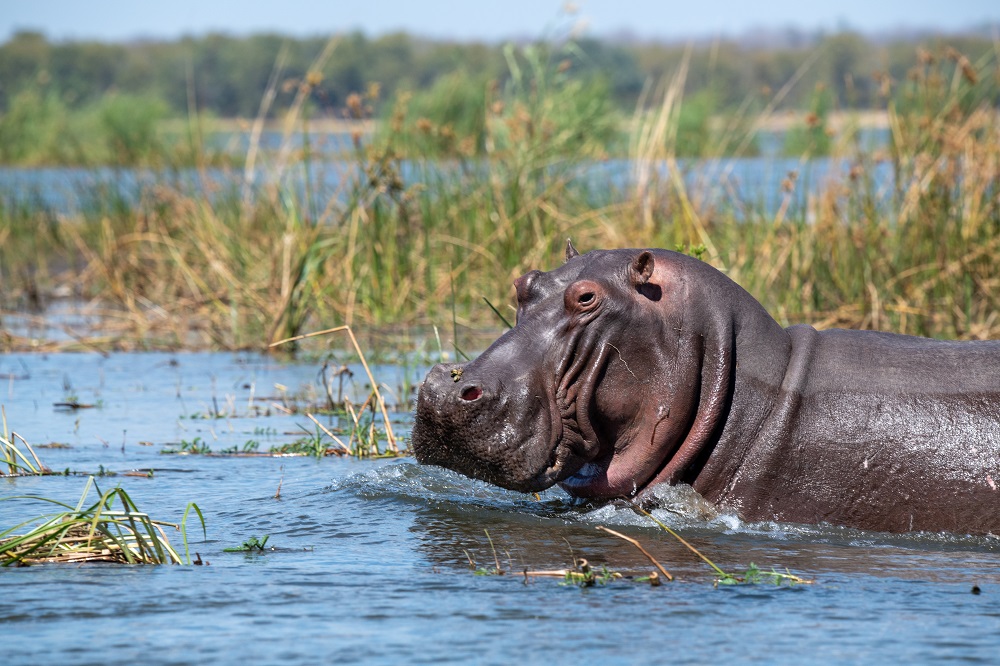 ZIMBABWE AND ZAMBIA
Zimbabwe and Zambia are two of Africa's most underrated safari destinations. Prospects for Zimbabwe's tourism sector have taken a much more positive turn now that the country is fully in the post-Mugabe era. Despite having a superior safari product, the Zimbabwe properties are not able to command the stellar pricing of some of its competitors – notably Botswana – Which creates opportunities for visitors to enjoy a fantastic safari – very much comparable to that of Botswana – at literally 50% of the Botswana cost, in the high season months from June through October.
Zambia is perhaps just not as well known as it should be and its safari season is quite short with many of its camps in the South Luangwa, Lower Zambezi and Kafue regions being closed for the rainy season from November through the end of March. None of this affects the safari experience in Zambia. In fact, a Zambia safari delivers a wonderful all-round experience with none of the congestion of some of its most popular rivals and at a much lower price point. Zambia has even shelved its visa entry fee of $50 per person.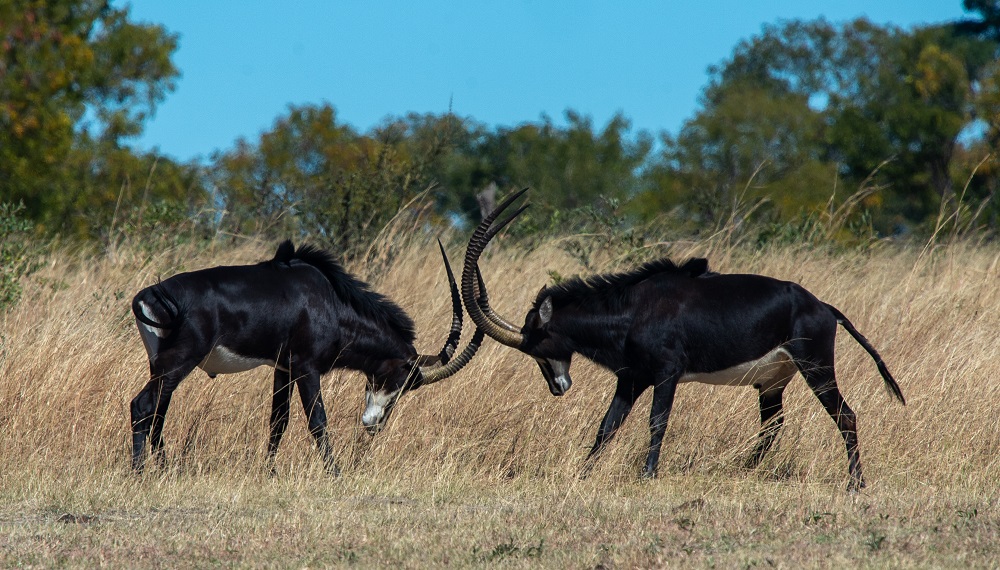 For Zimbabwe, our associates Imvelo Safaris have some  dazzling specials for the low-demand season, with great savings for families traveling with children and single travelers. These include a stay 7/pay 5 offer from November 2023 through March 2024 (except for the holidays) and a free private guide and vehicle for groups of four or more. There's more: children under 18 will be accommodated free of charge (park fees and transfers only) on any stay of three nights or longer, from January 1 through the end of April 2024. Victoria Falls, Hwange, Lake Kariba, Mana Pools: a Zimbabwe trip is filled with excitement, big game, lots of optional activities such as boating, fishing, and foot safaris – for less than you might anticipate.  
Most Zimbabwe itineraries include two or more of the areas below, in no specific sequence: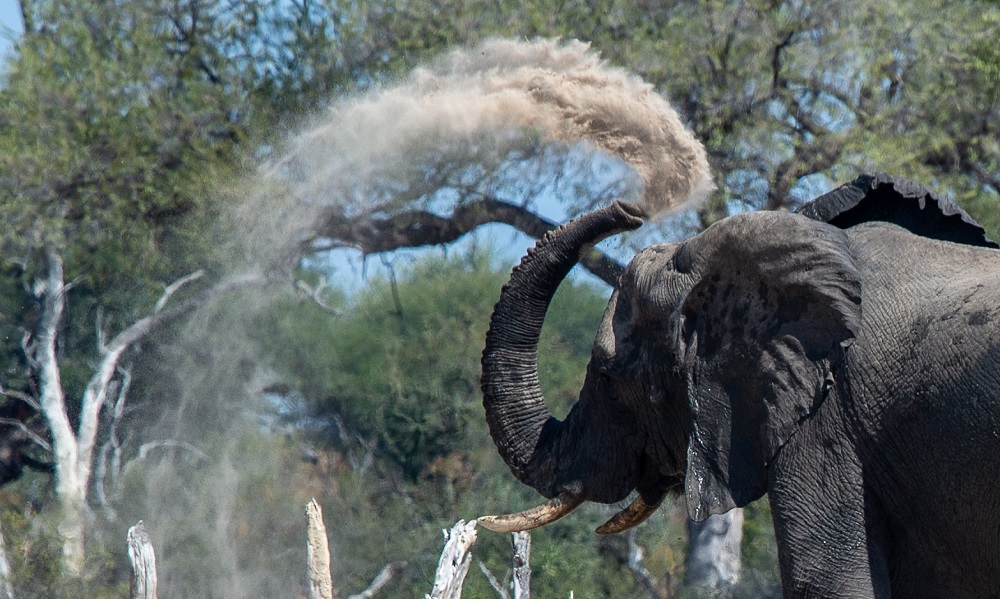 Victoria Falls – usually just for a day or two at the beginning of the trip – to acclimate, see the Falls & perhaps do an interesting late afternoon sundowner boat-trip on the Zambezi. The Falls are an awesome sight in April and May particularly – when the Zambezi is in flood stage – but they are always worth seeing from the Zimbabwe side (main falls).  
Hwange National park – This huge national park is one of the most important elephant sanctuaries in Africa, with as many as 30,000 elephants resident in the greater Hwange area. We always include at least one Hwange property (mostly tented but not exclusively so) in an itinerary, sometimes two. In addition to the elephants, Hwange has good populations of elephants, giraffe, eland (largest antelope in Africa), zebra, wildebeest and a good variety of predators including lions, cheetahs, leopards and also African painted dogs. So the safari experience there is very much like in South Africa, Botswana, or for that matter Kenya. Rhinos have been re-introduced to the Hwange area which now (again, as in the past) makes the park a 'Big Five' destination. There's more. Hwange has a couple of very special antelopes not generally seen elsewhere in Southern Africa, namely the majestic sable antelope and the equally interesting roan antelope. Plus literally thousands of impala and various other smaller mammals. The birdlife is superb with many birds of prey and colorful bee-eaters, rollers, shrikes and dozens of other families of birds. Hwange is an ideal park for walking safaris, mostly because of the proficiency of the Zimbabwe professional guides, who are at their best on foot, rifle in hand.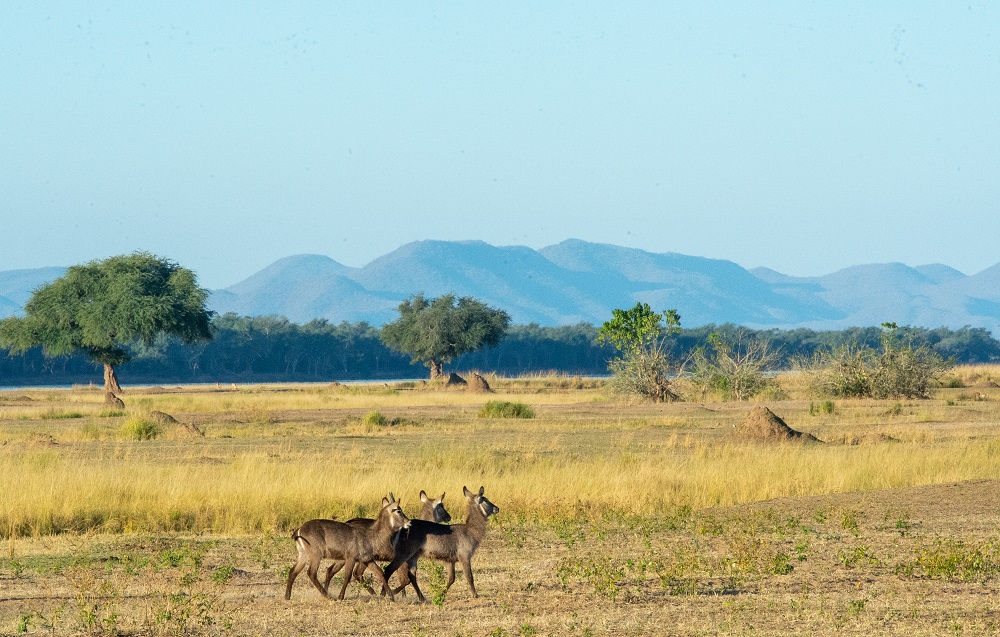 Mana Pools – Mana Pools is a near-legendary national park which lies along the lower Zambezi River in far north-eastern Zimbabwe. Renowned for its game-viewing (elephants, big cats, buffalo, plains game and African painted dog), the area is highly atmospheric and for many seasoned safari goers, Mana Pools is the holy grail. Being on the Zambezi and with the Zambian escarpment visible in the background (across the river), the setting is very special too. Including Mana Pools makes a trip a bit more expensive on a per diem basis due to the relatively high cost of flying there. However we do offer some trips which include flying at no or reduced cost. There is a minimum stay requirement. Mana Pools has a well-deserved reputation for being an ideal park for foot safaris.  
Lake Kariba – and particularly the Matusadona National Park on the southern shore of the lake. A very diverse area (in terms of habitat and activities), Lake Kariba is a superb addition to almost any Zimbabwe trip. Beautiful views over the lake (one of the biggest man-made lakes in Africa), boat safaris (a pleasant change from bumping around in the vehicle), fishing – for tiger fish, a fierce freshwater fighting fish, on catch & release basis – and walking are all possible. I have taken some of my best ever photographs in Matusadona National Park because of the vast expanse of floodplain around the lake where elephants and other animals can often be seen in the open, with a nice clean mountain or water backdrop.  
The Matobos in south-western Zimbabwe. This region of Zimbabwe is another one where rhinos can be observed in the wild. Scenically it is unbeatable with rocky outcrops reminiscent of SE Utah. It also has a couple of worthwhile cultural experiences, namely a visit to one or two San ('Bushmen') cave painting sites and a visit to the grave-site of Cecil John Rhodes. This area is spectacular, particularly at sunset. It is easy to move on to Hwange National Park from the Matobos by road.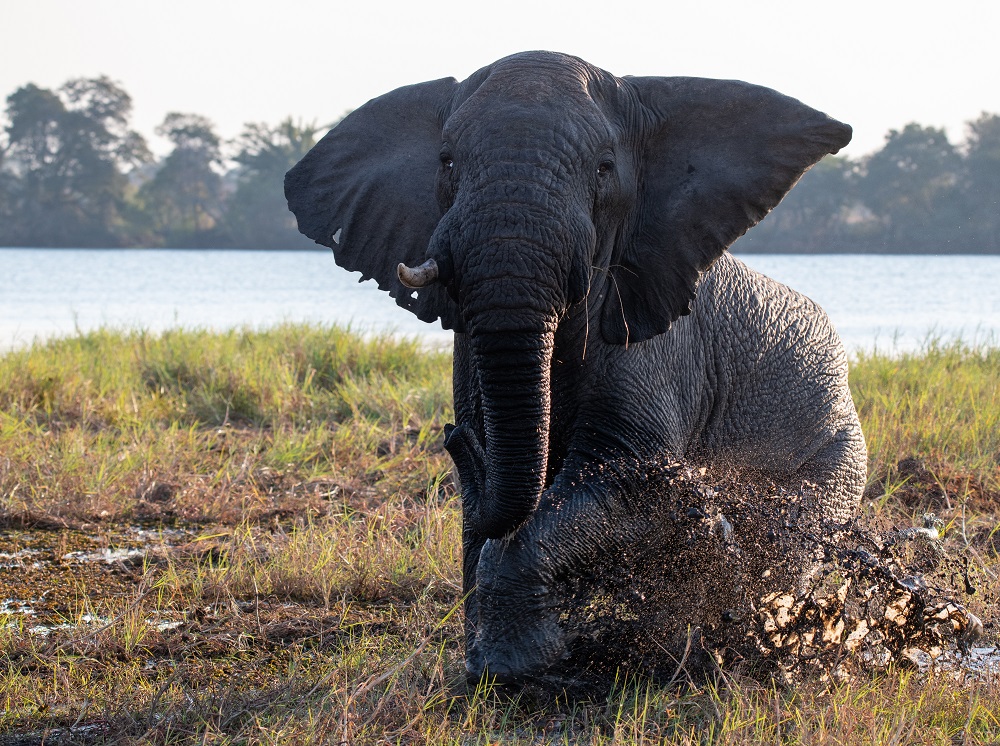 For Zambia, I can think of no better trip than a 10-night Zambia exploration with Classic Zambia, priced at about $6,500 per person sharing in May and June, increasing to just over $8,000 per person sharing for the high season months from July through October. This would be a fantastic safari combining two of Africa's finest and wildest wildlife areas, Kafue and the Lower Zambezi. Please call or email for detailed information about these and other safari options.  
Zambia is a massive country and it should come as no surprise that it has several excellent safari areas, notably the South Luangwa National Park, the Lower Zambezi National Park and the Kafue region. None of these are heavily visited and the Kafue – which is much bigger than South Africa's vast Kruger National park – attracts about one tenth of the number of visitors of the Kruger.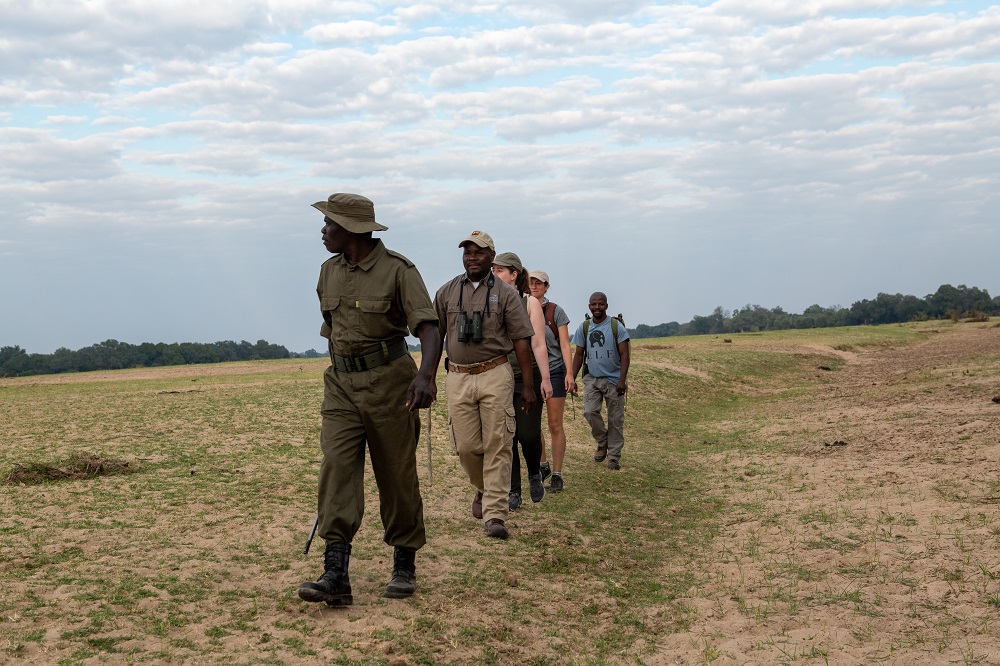 The South Luangwa National Park is known for its walking safaris and the chance to see a wide variety of animals such as elephants, lions and leopards. On a recent trip there we witnessed a crocodile trying to rob a hyena of its prey. It was a spellbinding scene observed by just us. No other vehicle showed up over the entire 30 minutes or so we spent at the sighting.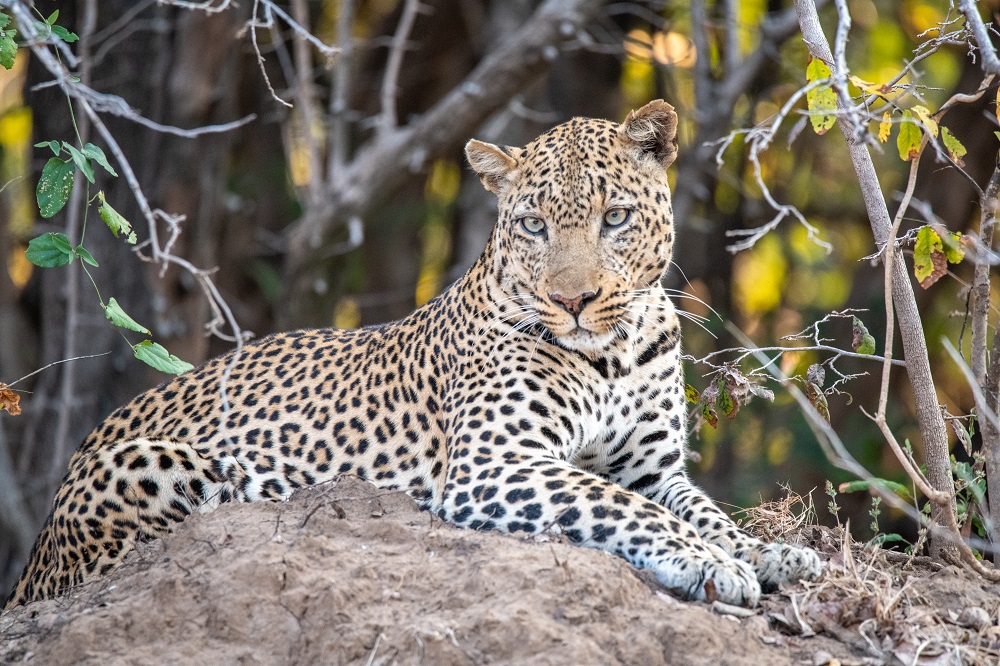 The Lower Zambezi National Park is another popular destination, offering river safaris on the Zambezi and the opportunity to see hippos, crocodiles and abundant birdlife. For the adventurous traveler, I would recommend a canoe safari in one of the backwaters off the main river. It can be an adrenaline-inducing experience gliding by several hippos, your natural apprehension being somewhat assuaged by the fact that you have an experienced guide in control of the canoe.  
The Kafue National Park is the largest park in Zambia and is home to a wide range of wildlife, including elephants, lions and cheetahs. Several small, remote camps in the Kafue are ideal for a 'back to basics' experience where what matters most is what happens outside the tent. It is all about the wilderness experience, about observing the wildlife in their most natural setting, and being able to do it essentially with just your guide and the few other people in the vehicle with you.  
YOU MIGHT ALSO BE INTERESTED IN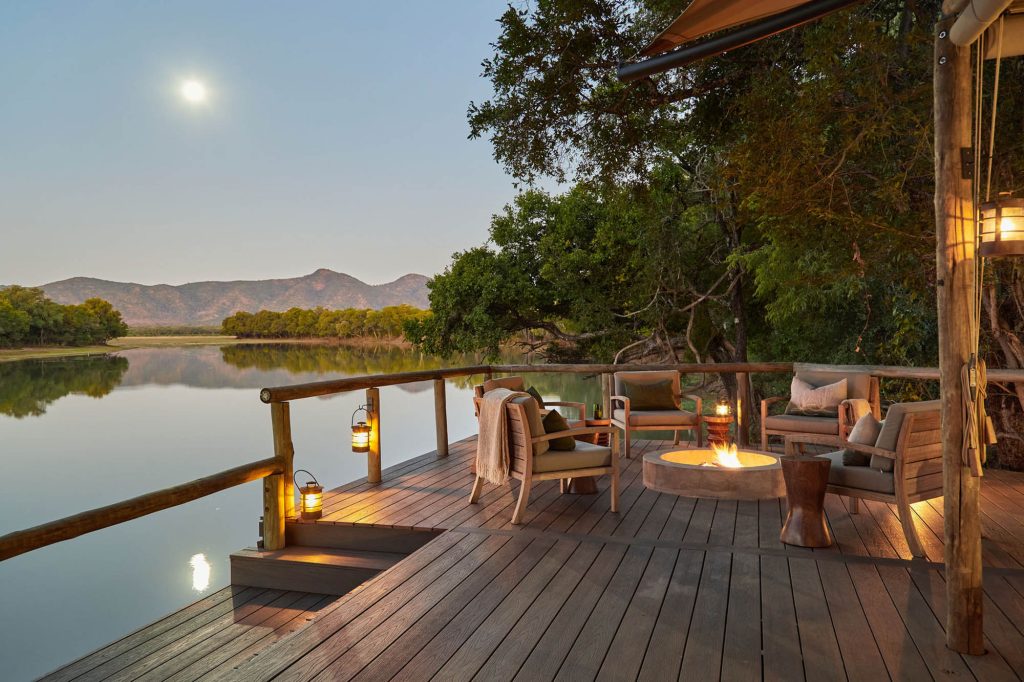 10th Sep 2021
Chindeni and the Bushcamp Company, Zambia
By late July we found ourselves at Chindeni, a small Bushcamp Company property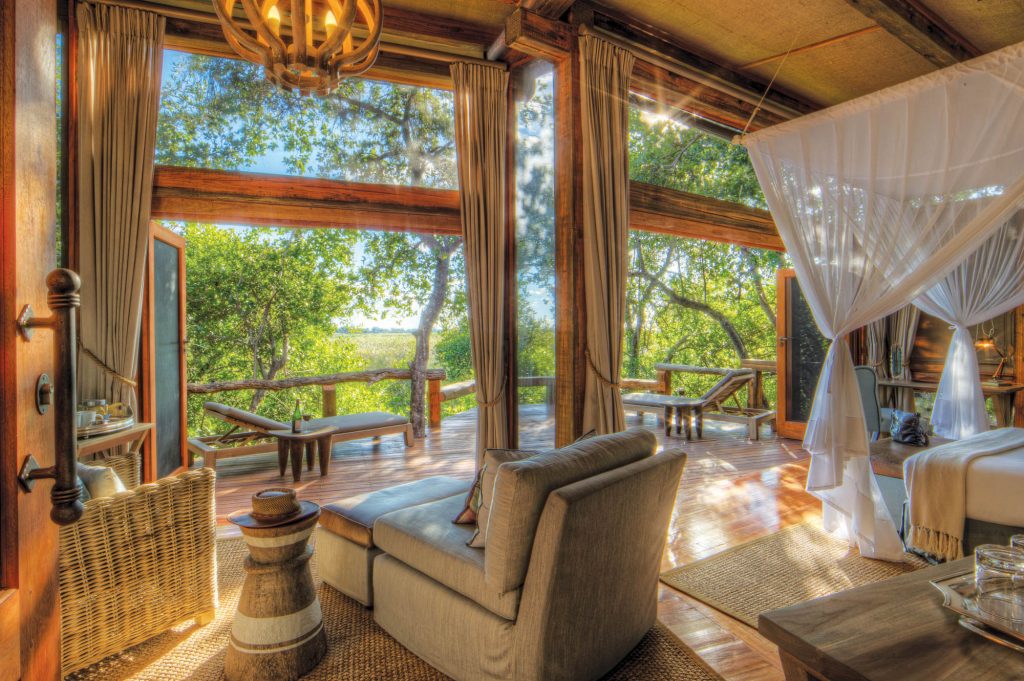 3rd Oct 2022
Camp Okavango, Botswana
Camp Okavango is in the heart of the permanent part of the Delta. In this idyllic setting there are no vehicles, and it is just a short walk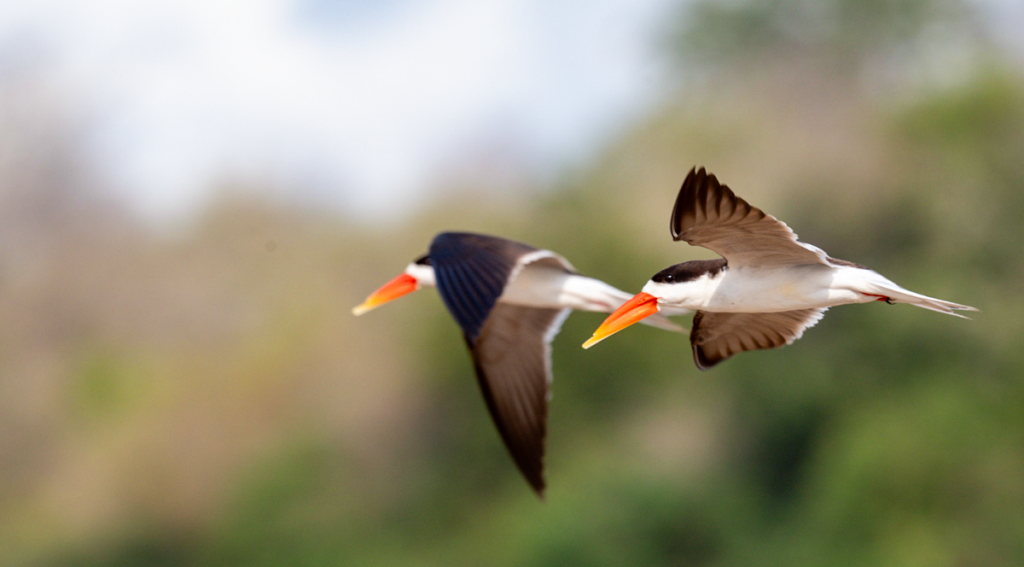 14th Oct 2023
From My Safari Notebook: Wildlife Photography
Birds in flight and wildlife photographers have an uneasy relationship. Things go wrong as often as they go right. Getting focus-lock on a moving subject
SUBSCRIBE TO OUR NEWSLETTER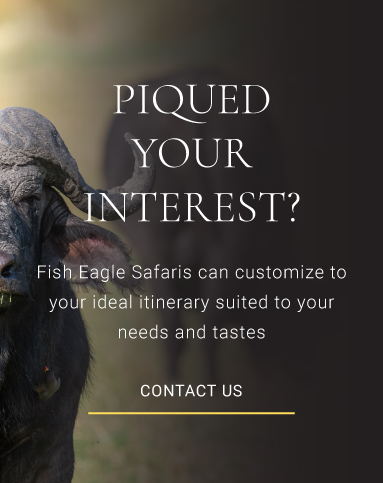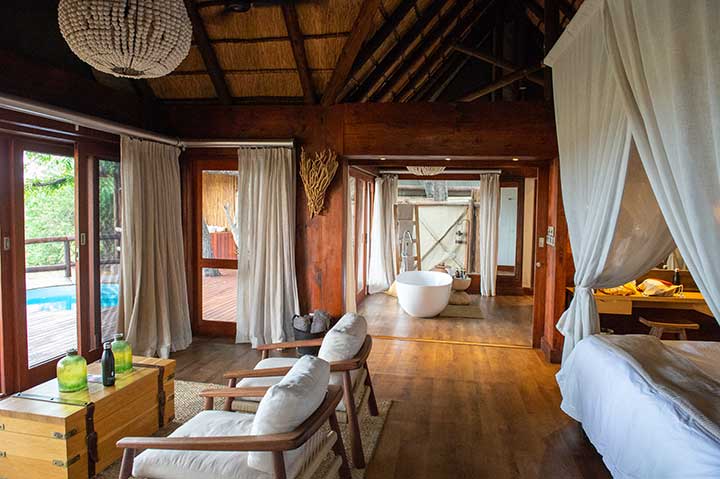 4th Aug 2022
On Safari At Belmond Eagle Island Lodge, Okavango Delta
What is the 'secret sauce' for an unforgettable few days on safari in Botswana? It starts with the animals, of course. The elephants, lions, giraffes, hippos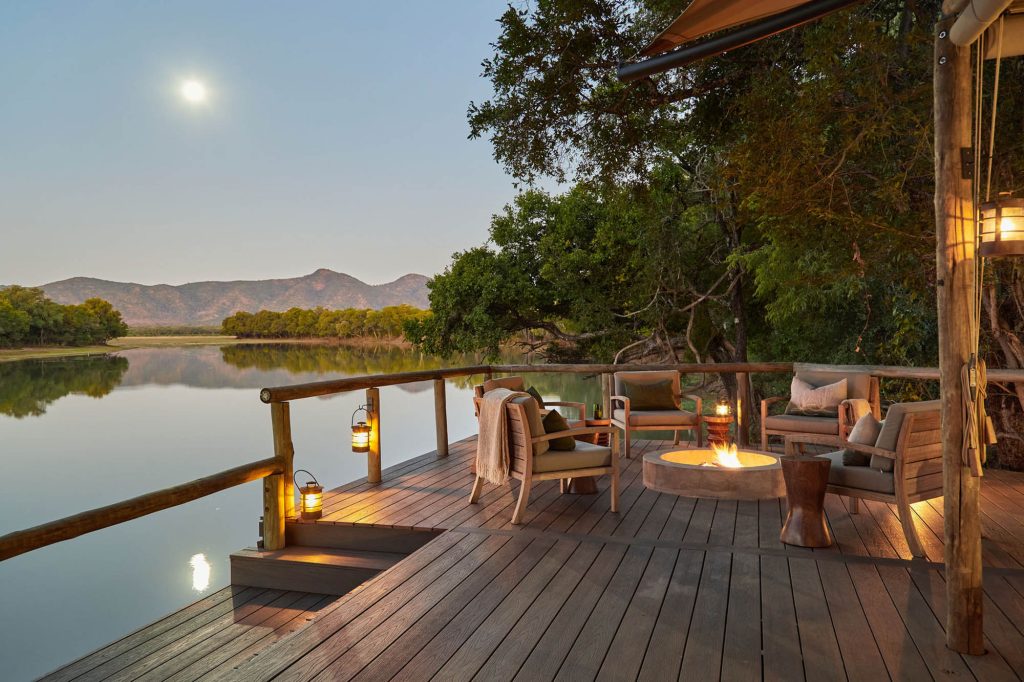 10th Sep 2021
Chindeni and the Bushcamp Company, Zambia
By late July we found ourselves at Chindeni, a small Bushcamp Company property