$cat_name = 'category'; $categories = get_the_terms($post->ID, $cat_name); foreach ($categories as $category) { if ($category->parent) { echo $category->name; } } ?>
Mar 18, 2010
South Africa March 2010
Share: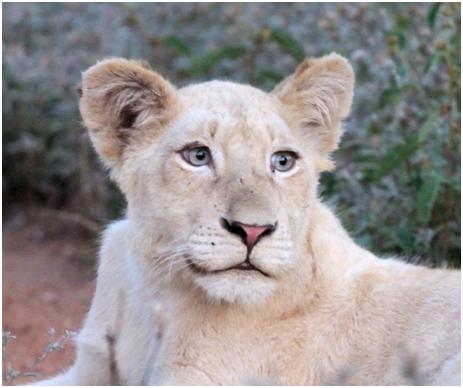 South Africa Trip Report March 2010
PART 1: INTRODUCTION
My March 2010 site inspection trip to South Africa was conducted in whirlwind fashion: spending one night each at 10 different properties, and covering a huge swath of South Africa's game-rich Sabi Sand and Timbavati Reserves adjacent to Kruger Park, as well as Cape Town, Franschoek in the Cape Winelands and Grootbos in the Southern Cape.
For the first time in many years I rented a car (from Budget) and despite some misgivings about
South Africa's notoriously bad road safety record, I was soon zipping about Pretoria and Johannesburg in a VW Polo, on the left hand side of the road. It really was not a problem getting used to drive on the 'wrong' side of the road – but it was unnerving to be passed by several drivers exceeding the posted speed limit by a wide margin. For would-be visitors, my advice would be to
drive sparingly and to avoid night driving, especially in urban areas. Be sure to include a GPS device with your car rental – you can save yourself lots of time – by not getting lost – and void the anxiety of finding yourself in potentially dangerous situations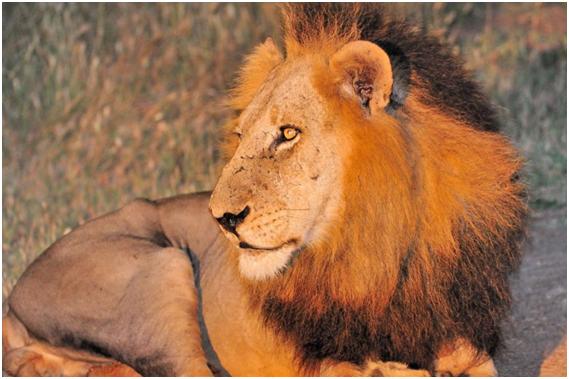 On March 7, following on a short stay with family in Pretoria and attending my high school reunion, I made my way to Oliver R. Tambo Airport where I dropped off the car and put some excess luggage in storage. From there it was just a short stroll to the FedAir departure office. FedAir passengers are taken by minibus to a very comfortable lounge on the other side of the airport. Here you can relax with a soft drink or juice (complimentary) or enjoy a light snack such as a sandwich and salad or fruit, likewise no charge. Soon enough, we walked out onto the tarmac, boarded the Beechcraft 1900 and took off in an easterly direction for the Kruger Park.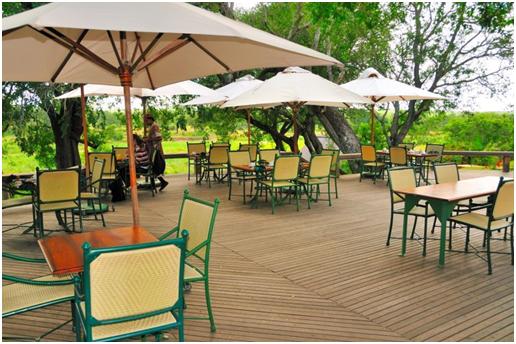 MalaMala Game Reserve
First stop was MalaMala Game Reserve. Having been collected from Skukuza Airstrip (where I was offered and promptly accepted an upgrade from Main Camp to Rattray Camp), another couple and I were driven to MalaMala. I had previously spent several days at Main Camp and having sent dozens of clients there over the years, I was keen to experience the MalaMala 'magic' once again. There are several fancier and more expensive camps in the Sabi Sand Reserve but in terms of consistently good game-viewing MalaMala has few rivals. And so it was. From my very first game-drive (good views of rhino and then lions in a rain-storm!) the game-viewing was simply phenomenal. I had never seen so many leopards and not just glimpses of them: out in the middle of the road, strolling about and very very relaxed!
The accommodation at Rattray Camp was very luxurious. The elegantly appointed khaya was
massive with a separate lounge area, plenty of closets and of course the usual (just bigger!) his and hers bathrooms which MalaMala is known for. There's even a wireless internet connection if you absolutely have to check Facebook… Not to mention a heated plunge pool which I did not have time to try. Most importantly, game drives at Rattray are limited to maximum 4 persons per vehicle so for a party of 4 it is like having a private vehicle.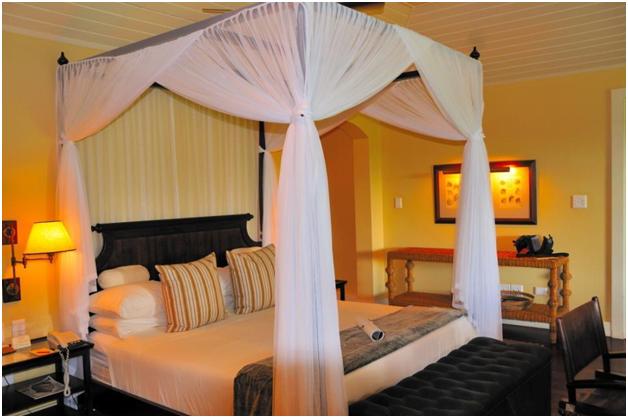 The next day I did a site inspection at MalaMala Main Camp and I was reminded why I liked this camp so much. The camp and the surrounding grounds are attractive and spotless – perfectly maintained, green and making the best of the ideal location along the Sand River. While Main Camp's rooms and suites are probably a bit dated compared with some of the newer camps, they are very comfortable, with plenty of space and not lacking for anything. Over the years I have been to many safari camps in several countries but MalaMala remains at the top of my list for excellent value and above all consistently excellent game-viewing. Want to go on safari but not spend endless days bumping around poor roads in search of elusive wildlife? MalaMala is the answer. Three nights here and you'll have your fill of point-blank sightings of the so-called Big Five (lion, elephant, buffalo, rhino and leopard), not to mention many other mammals and an amazing variety of birds. The rangers are knowledgeable and enthusiastic and will not only answer all your questions but will get you into the right spot at the right time for some fantastic photographs. During my short stay, the food and hospitality were of the highest standard.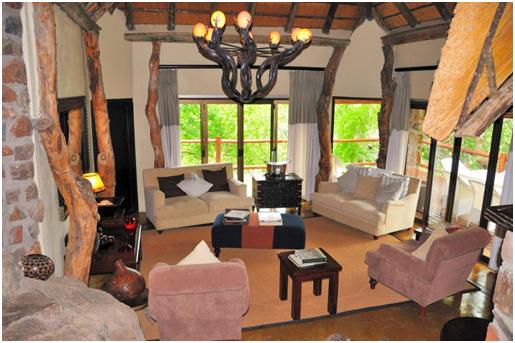 PART 2: LEOPARD HILLS, SABI SAND RESERVE
From MalaMala, it was not a long drive to my second Sabi Sand property – Leopard Hills. I was immediately struck with the beauty of the surroundings. The lodge is built on a hill overlooking a natural waterhole, and it is easy to see why the original owners selected this site. The lodge was initially built with five suites, and over time, have added private heated plunge pools, a library, three more suites, a traditional Shangaan boma, gym and sala, creating a five star lodge with the finest amenities.
The rooms at Leopard Hills are certainly amongst the most impressive ones I have seen anywhere. The luxurious glass-fronted suites, complete with their own sundeck and rock plunge pool offer superb views of the African bushveld beyond. For a romantic retreat in the bush, you really can't do much better than this. I only wish I had more time to spend in the superb main lodge – over brunch there I enjoyed the fantastic view over the country-side from the elevated position on top of the hill. The food was excellent and my vegan diet was catered for with seemingly the greatest of ease.
But of of course any Sabi Sand lodge lives or dies by its game-viewing and Leopard Hills produced big time. On our afternoon game drive we found a large pride of lions with one particularly impressive maned male. My long telephoto lens was of no use as the lions were practically right next to the vehicle! The following morning we struck the jackpot with wild dogs – literally coming upon them just seconds after they had taken down an impala. This was just the second time I had witnessed the spectacle of wild dogs feeding at close quarters and it was no less impressive than the first time. Primeval in every sense of the word. In a matter of minutes, the impala had been reduced to little more than some scattered bones.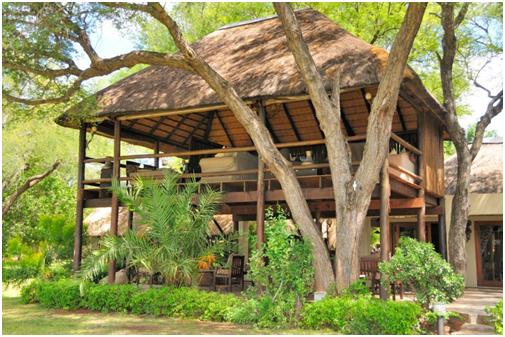 PART 3: KINGS CAMP, TIMBAVATI RESERVE
On 09 March, a driver from Eastgate Safaris picked me up from Leopard Hills for the road transfer to the Timbavati Reserve, which is located along the central portion of Kruger Park. It was quite an interesting drive on a mix of gravel and asphalt road, through interesting terrain with the northern part of the Drakensberg escarpment in the background. At my request, we stopped at a cafe en route; I picked up a copy of the local newspaper and some candy – the one thing that is in short supply at safari camps
By early afternoon, I was settling into my very nice room at Kings Camp in the Timbavati. First as a youngster with my family and later on my own and with my wife, I had spent many a wonderful vacation in the nearby Kruger Park, with drives from Rest Camps such as Letaba and Olifants often taking us to the edge of the Timbavati. The game-viewing was always satisfying, and I still clearly recall finding lions there regularly, as well as some of the most magnificent elephants I had ever seen. On trips to the area during the 1970's, we kept our eyes peeled for a sighting of the widely publicized white lions of the Timbavati. That was not to be. We saw plenty of lions, but no white ones. Little did I know that I would have to wait another 30 years to finally see a white lion. But I am getting ahead of myself.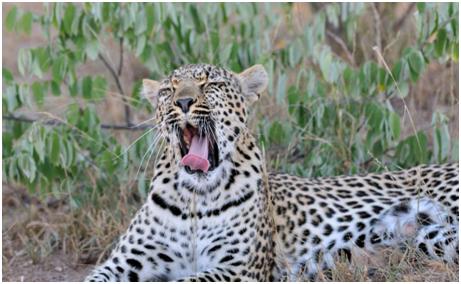 Before going in search of two white lion cubs which had been sighted in the area, I had to inspect the camp. It is impressive in every sense: beautiful grounds creating a sense of space and freedom, with an elevated lounge/conference area, a very cozy bar & adjacent lounge and a dining room that opens up to the manicured lawns. Even though may stay was very short, I got the distinct impression of a very well run property, with everything 'just so', from the quality of the guiding to the cooking, and the house-keeping. The rooms are massive and luxuriously equipped with airconditioning, Victorian ball-and-claw bath, indoor and outdoor double shower, fully stocked minibar and private verandah. Dark tones of wood and thatch offset the natural colors of the bushveld.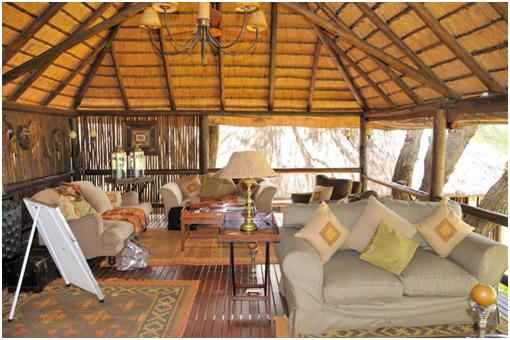 Kings Camp really came into its own on the game drives with guide Morne Hamlyn. Clearly, Morne was at his happiest in the bush and his enthusiasm was great to see. It wasn't long before we came upon our first lions and sure enough, there were two young white cubs amongst them. Amazing to see how white they really are, in comparison with the normal much more yellowish/brown lions. The blue eyes were striking. Of course these lions are not albinos, they are leucistic (reduced pigmentation) which is caused by a recessive gene. So it is a condition which occurs naturally but extremely rarely – currently the two white cubs in the Timbavati are the only two known to exist in the wild.
It was apparent that the cubs were quite thin, with some of their ribs very prominent. Morne was worried about that – apparently the cubs had not eaten solid food in several days to the inability of their pride to make a kill. Morne added that it was unusual because the pride is ruled by several extremely powerful females who can literally kill anything and who are known to regularly bring down giraffe. A couple of days after our departure from the area, I learnt that the pride had in fact taken down a giraffe so there was plenty to eat for all of them.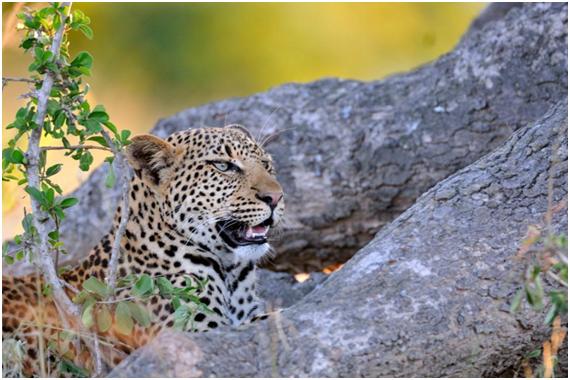 PART 4: TANDA TULA CAMP, TIMBAVATI
From Kings Camp it was just a short drive to nearby Tanda Tula, a really delightful tented camp. I quickly felt at home with its laid-back relaxed atmosphere. My room was a comfortable thatched East African style tent with a spacious wooden deck overlooking a dry river bed. The rooms are quite luxurious with romantic Victorian style baths and outdoor showers. The camp itself is renowned for its charming service and well informed staff. I enjoyed several delicious meals including a splendid dinner with a special vegan dish. As was the case at the other camps I visited, Tanda Tula handled my vegan dietary preference without any problems at all.
Just like at Kings Camp, the game-viewing at Tanda Tula was phenomenal. Game drives are conducted in Landrovers seating a maximum of seven people, allowing good communication with your ranger and tracker. If anything, I got even better views of the white lions on a couple of game drives from Tanda Tula. We also came across several leopards which were quite relaxed and happy to oblige for some close-up photography. On the last morning our breakfast was served in an outdoors bush venue, with chefs preparing eggs, sausages, bacon, tomato, beans, and toast on the spot. Together with fresh fruit, tea, coffee and juices, as well as various cereals it was quite a spread and a very nice touch. Tanda Tula is a secluded camp which allows traversing on 20,000 of hectares of pristine African Wilderness. With just a handful of visitors at any one time and a vehicle density of less than one per square mile, the words ' private, secluded and tranquil' are very apt to describe a stay at Tanda Tula.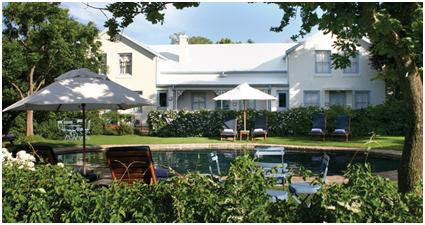 PART 5: SOUTH-WESTERN CAPE
On my way back from Tanda Tula to Johannesburg, I experienced my first and only travel delay of the trip. My early afternoon flight from nearby Hoedspruit Airport to Johannesburg was cancelled (no reasons given) which meant that I missed my connecting flight to Cape Town. This resulted in a very late arrival into Cape Town, making for a very short stay at the centrally located and quite pleasant Cape Town Hollow Hotel. As was my experience on previous trips to Cape Town, the water pressure in the shower was impressive. My standard room was perfectly adequate and I even found a couple of vegetarian items on the menu at the downstairs restaurant. My only gripe was the lack of parking, I happened to find a spot across the road but had to have the car moved quite early the next morning.
The next morning, I had a business meeting at the Cape Grace Hotel where I took some time to reorientate myself with the facilities and rooms at this splendid 5-star small deluxe hotel. Great location just a few minutes' walk from the heart of the Waterfront, with good security and superb rooms, a world-class restaurant and top-notch staff. After a nice cup of rooibos tea and some scones, I set off for the nearby De Waterkant area, where I would spend the night at a new apartment in the Cape Quarter complex.
Cape Quarter Living
Situated on the penthouse level of the Cape Quarter, chic new Cape Quarter Living is city accommodation in De Waterkant at its most luxurious. My apartment was just minutes away from the city centre, the Waterfront and the Cape Town International Convention Center, with a nice view with a portion of Signal Hill in the background. The apartment interiors have a moody, warm and textured quality, accentuated by the natural timbers and stonewalls. I really liked the convenience and security of this self-contained lifestyle building including a private pool and roof-top garden. In search of something to eat for lunch, I wandered by a variety of upmarket boutique stores focused on decor, design, furniture, fashion, and food. The downstairs Spar Supermarket had an excellent variety of freshly baked goods, fruit, vegetables, pre-packed vegetarian and vegan items to go and much more, so I selected a few items including a chickpea salad and enjoyed lunch in my room.
By this time I had not run for about a week so I very much enjoyed an opportunity to go for a nice long and relaxing run from De Waterkant to the Green Point area – nice view of the new soccer stadium which since featured prominently during the World Cup Tournament – and from there along the Sea Point waterfront to the Sea Point pool where I turned around. I was surprised to see so many people out and about along the promenade – runners, walkers and bikers – but fortunately there was plenty of space for all to enjoy themselves. Dinner that night was a delightful meal with old friends in the Cape Town suburb of Claremont, with a simply stunning view of Table Mountain right from where we were enjoying our meal, next to the pool. It was disconcerting to see that just like in the suburbs of Pretoria, crime was clearly an issue here too as many of the houses also had high fences with electric sensors and other security apparatus.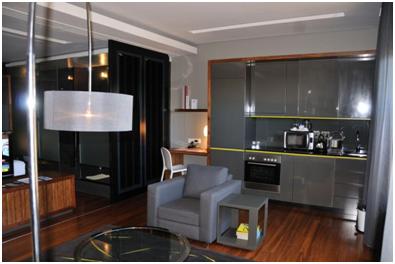 The next day (13 March) I made yet another move to the Cape Cadogan boutique hotel, a lovely guest house which is well positioned in the heart of Cape Town, just a short stroll away from the vibrant Kloof Street, with its roadside cafes, restaurants and stylish bars. Table Mountain, the Victoria and Alfred Waterfront and the beaches of Camps Bay are just a short drive away. You really couldn't ask for a better setting! It wasn't long before I took a walk along Kloof Street, popping into a supermarket for some bottled water and fresh fruit.
The hotel has 12 luxuriously appointed en suite bedrooms that are decorated with an eclectic mix of contemporary and antique furniture using dramatic fabrics to maximum effect. From the outside the impression is definitely Victorian, perhaps 'Bohemian chic' gets closest to describing the total experience. I was very happy to be upgraded to the Owner's Villa, essentially their presidential suite. The space is decorated in a similar style to the main Hotel with fabrics and textures forming a rich woven carpet where the classic old world style of Cape Town meets the new café society. The villa has everything one could want to spend several glorious days in luxury, from a private pool to a huge kitchen, upstairs master bedroom, large lounge with big TV screen (and many channels!) and so much space I was completely lost in it, as a single.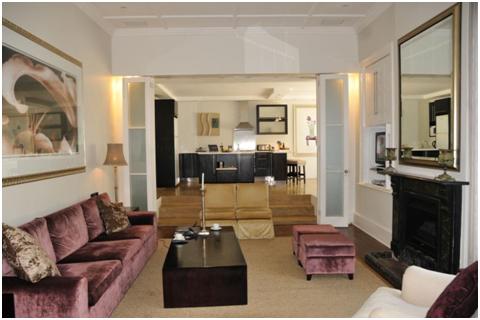 I was also taken on an inspection trip of the adjacent More Quarters, which offer combination of 1- bedroom and 2-bedroom apartment living with the service and hospitality of a hotel.
That evening, I explored a bit along nearby Long Street, which is famous as a bohemian hang out. The street is lined with many book stores, various ethnic restaurants and bars. Restaurants include African, Indian and several other ethnic restaurants. I had earlier checked happycow.net for a vegan place so I ended up at Lola's, a funky spot that attracts a mix of young and old, locals and tourists judging by the accents. My window table along Long Street was perfect for people-watching, and I caught up on a few e-mails while waiting for my vegan curry dish. It was pretty good, as was the side-salad. Friendly waitstaff too. Long Street is culturally diverse and attracts tourists from all over the world. It has several youth hostels which provide accommodation guests from all corners of the world.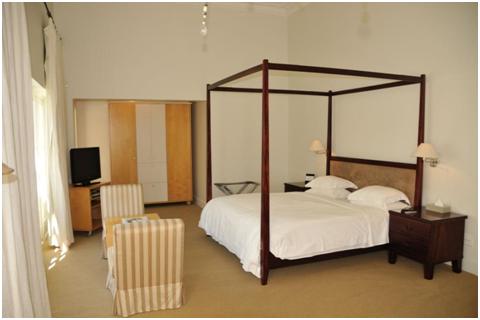 Le Quartier Français
By late morning of 14 March, I was on my way to the Cape winelands. It is not a long drive – certainly less than an hour outside of peak travel periods – from the heart of Cape Town to Franschoek, where I would spend the night at the superb Le Quartier Francais, a highly acclaimed guest house with an award-winning gourmet restaurant. Le Quartier Français is a small, privately owned auberge situated in the picturesque French Huguenot valley of Franschhoek. Emphasis is on ultimate luxury and romantic charm, combined with the priceless gift of privacy, tucked away in the center of the village. My Auberge room – there's 10 of them overlooking a central courtyard and pool – was quite charming with a massive king size bed and soft, plush cushions and sheets. I almost took a nap, before I remembered that I wanted to do another run before dinner.
I set out from the center of the village along the main road in the direction of the Franschoek Pass, running by various restaurants, shops and other typical village establishments, a long-abandoned railroad station (the main building now also a restaurant) and then a couple more guest houses before the surroundings took on a more rural feel, with small farm-holdings and some fallow fields. It was March, which is towards the end of the dry season and fast approaching the busy harvesting season. I started up the rather steep incline at the base of the pass, but had to turn around after another half mile or so, due to there not being a shoulder to run on. Dangerous. Having run back into town, I then took a side-street which led me past another guest house which we recommend – the Ballon Rouge – up the valley slope past a water reservoir and into a nice neighborhood with some townhouses with gorgeous views over the mountains. This would not be a bad place to retire, I thought to myself. I ran on for another mile or so and when I eventually turned around, I realized that I should have brought a camera. Before me the sun was setting over the Franschoek Mountains, with the shadows slowly dragging over the village as the sun disappeared from view. I made a mental note to be back at that spot someday soon, but at sunrise, when the reverse spectacle should be even more awesome. And of course I use awesome in the old-fashioned sense of the word. It was quiet and peaceful and if I did not have a dinner appointment I might have lingered much longer than I did.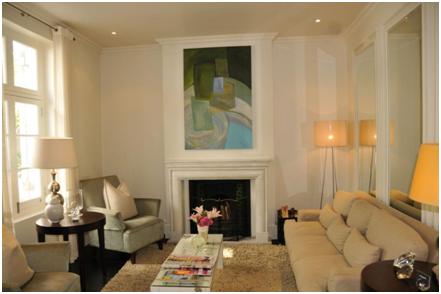 On this night I had the opportunity to experience Le Quartier Francaise' much vaunted culinary reputation, and I was not disappointed. My meal at iCi Restaurant was perfect, with a delicately seasoned soup followed by a special vegan dish which featured butternut squash. I should have kept better notes but a bit of travel fatigue was starting to set in… I do recall that the wait staff were friendly yet not intrusive, service was prompt without ever feeling rushed, and I loved the sorbet which capped a memorable meal.
Grootbos
My last stop in South Africa would be Grootbos, a property which I have used quite frequently in the past for some of my clients, always with excellent results. It was time to see for myself what made Grootbos special. The road trip there from Franschoek was very scenic, and would certainly qualify for a 'scenic highway' classification on any map. It winds through mountainous country before joining up with the N-2 multi-lane highway for a few ,o;es before a turn-off on the R43. From there the road descends towards the coast, winding past several interesting towns and villages including Hermanus, before one reaches the turnoff for Grootbos. A short uphill and then swing left into the drive-way, before the lodge itself looms into view. After the briefest of check-in formalities I was shown to my suite tucked into the edge of a 'fairy tale' milkwood forest, complete with gnarled stumps and dense cover. On the short walk between the lodge and the room, one literally enters another world, with the deep shadows and skulking yet vocal birds giving it a slightly spooky atmosphere.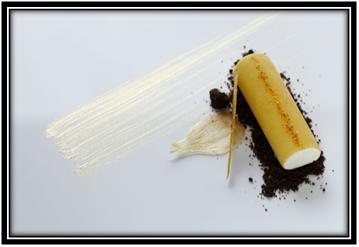 The suites at Grootbos are amongst the best, if not the best of any of its kind I have seen. Built from locally hewn stone and timber, they are massive and clearly there were no corners cut in either the construction process or the fittings. Volumes of space under slate roofs are framed by glass, steel and natural brick to maximize the sweeping views across fynbos and dunes to the ocean.
The suites provide the ideal blend of privacy and supreme comfort. Each is furnished with rich textures, romantic canopy beds with the finest linen and down quilts, spacious tiled sunny bathrooms, separate lounges with cozy fireplaces, mini bars and tea & coffee making facilities.
Unfortunately I had no time to enjoy the views from my private deck but it is possible to enjoy ocean and mountain views and watch the sun disappear from the sky into the ocean. There really is no better way to experience an unforgettable day than at Grootbos!
My afternoon activity at Grootbos took the form of a nature drive, exploring the fascinating coastline between Hermanus and Gansbaai, where my guide and I stopped to inspect the Great White Shark diving operation. We made regular stops along the way at some birding hotspots, lookout points and interesting landmarks. From around Franskraal we swung inland on a country road, traversing some really pretty terrain where I saw some beautiful wildflowers, plenty of birds including some cranes and just enjoyed the pastoral surroundings.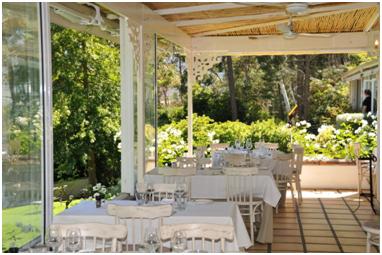 Back at the lodge, I had just enough time for a 'rave run' from Forest Lodge to well past the airstrip and back, a total distance of approximately 5 miles or so. On the way back, as I was running in total silence, the sun was sinking into the Atlantic Ocean on my right. It was difficult to keep my footing as I was continuously turning my head to the right to take in the awesome spectacle. No camera could have done it justice. Even several months later now I can recall it quite clearly, the image having been imprinted in my mind's eye forever. Dinner that evening at the dining room at Forest Lodge was fantastic, befitting a 5-star hotel. Clearly, only the freshest of locally sourced produce went into the preparation of the dishes. I went to bed tired but content, satisfied that I had visited a wide array of places and properties, but realizing that I would have to return and spend more time in order to truly enjoy everything they have to offer.
An early morning outing on my last day consisted of a nature walk along a trail to some high terrain with stunning views over the Atlantic Ocean. I learnt quite a bit about some of the native plants and trees, and marveled at the giant stumps of some of the oldest milkwood trees, many of which were destroyed in a catastrophic fire some years ago. Fortunately the area is recovering rapidly and there are few visible signs of this past calamity.
I rate Grootbos as probably the best overall luxury 'nature lodge' I have yet visited. It is simply impeccable in every respect, from architecture, design and location of rooms, guiding and range of activities, cuisine and conservation practices. Go there by all means!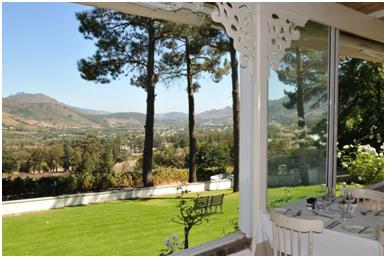 More About Cape Town
Cape Town is a laid-back, relaxed sort of a city, a world away from the Johannesburg rat race, and first-time visitors won't experience too big a culture shock here. A few days in Cape Town is just what you'll need to ease into Africa, so to speak, before you tackle a safari or some such adventure further north. It may be tough to leave the city behind, though! Scenically breath-taking, with Table Mountain forming the most appealing backdrop imaginable, Cape Town offers a feast of fascinating things to do and see. Take your choice from scenic drives, tours to the nearby wine country, interesting historical monuments like the beautifully restored Castle, appealing Cape Dutch architecture & furniture, superb beaches (summer), restaurants to please every taste & pocket, the bustling Waterfront development, good hiking, biking & running opportunities, horse trails & riding, the Cape of Good Hope Nature Reserve, scuba diving, boat trips & deep-sea fishing and more.
The down-side? The weather can be so-so, especially in the winter months of June, July & August, when it's rather cold – from 40's F by dawn to 60's F by 2PM- and intermittently rainy (about 3+ inches rain per month) with about 10 'wet' days (with measurable rain) per month. Even so, Cape Town is like San Francisco or Seattle – worth visiting even when the weather doesn't play along. Spring and summer, although mostly sunny & warm to hot, can be windy, and you have to experience a howling south-easterly wind which doubles up pedestrians and rocks buses to appreciate what I'm talking about. However, one soon learns to appreciate the wind as just one more facet of the incredibly varied experience that is Cape Town. A truly cosmopolitan city with its feet squarely in Africa, but with a feel that is very European.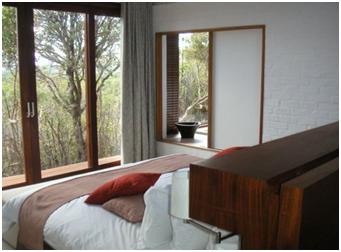 A 'must do' outing in Cape Town is a ride by cable car to the top of Table Mountain for breathtaking views of the city & environs. Amongst others, one can see Robben Island where Nelson Mandela spent many years of his life as a prisoner. At the terminal station the dassies (rock hyraxes) are so tame they'll eat right out of your hand. Conventional wisdom has it that the 'ideal' cable car trip is at about 1800 in summer so that all the sights can be seen in daylight, following which one can enjoy the most beautiful sunset imaginable. From November through April the cableway operates until 2130 (2230 from December to mid-January). Take the cable car ride at the first good opportunity (i.e. as soon as the weather allows). Don't postpone it until tomorrow or the day after: Table Mountain often gets socked in (unexpectedly) and then the Cable Car operations are suspended, if you'll pardon the pun.
The Victoria & Alfred Waterfront is Cape Town's most popular attraction, and on weekends, especially over December and early January, it is extremely crowded. With more than 40 restaurants, fast food establishments, coffee shops & taverns, you won't go hungry or thirsty. Take your pick from Belgian through Mexican cuisine, from burgers to seafood. Leisure attractions at the Waterfront are as varied, ranging from boat trips and helicopter flights to visiting the Maritime or Fisheries Museum. The Two Oceans Aquarium is fascinating and certainly worth going a bit out of one's way for. Shopping reigns supreme, however, and the Waterfront boasts well over 100 shops, crammed with jewelry, curios, foods & wines, books, clothing, crafts and much more. Not to be missed.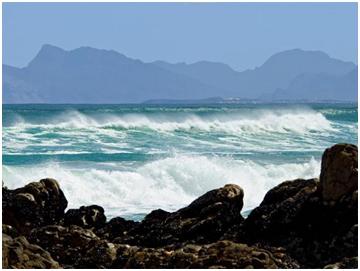 I never grow tired of visiting Kirstenbosch Botanical Gardens, one of the more beautiful spots on the peninsula, where some interesting birds and typical fynbos plant species such as Protea and Erica may be seen. The Cape has many hundreds of endemic plants and the area is in fact a separate Floral Kingdom, the smallest, yet richest of its kind in the world. The best time to visit the gardens is in spring (August & September), when many of the Protea species are in bloom, but there is always something to see.
When in the Cape, it is considered 'de rigueur' to visit Cape Point, the spot where the Indian and Atlantic Oceans purportedly meet (they actually meet at Cape Agulhas). It is a great outing, nevertheless, and in addition to some interesting birds, such as sunbirds and sugarbirds, there is a herd of bontebok, and some eland which are regularly seen. The baboons can be a nuisance. From the look-out point it is also possible to watch the fascinating spectacle of hundreds of Cape Cormorants, which breed on the cliffs, approach and leave the nesting site in a never-ending procession, while a steady trickle of Cape Gannet can be seen making their way around the Point, flying low over the water. The ruggedly beautiful Cape Point is worth a visit just for the view, which is hard to describe without resorting to clichés and hyperbole. The restaurant offers some stupendous views and it is a good choice for a light lunch. After lunch, take the funicular tram-way up to the look-out point.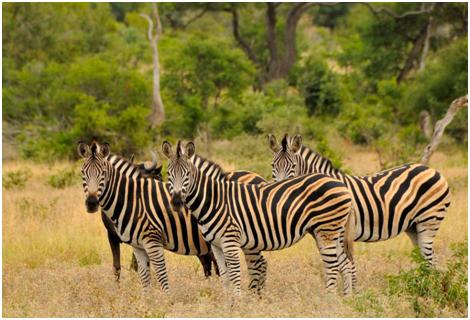 To slow down the pace a bit, consider a guided walking tour of the Cape Malay quarter, including a visit to the District Six Museum, a visit to one of the colorful Malay homes (whole avenues have been declared a national monument) and ending with an interesting lunch at the Noon Gun Tearoom, high above the city. Cape Town is also a good place to experience Jewish culture. A visit to the South African Jewish Museum amply illustrates the enormous contribution South African Jews have made in the building of present day South Africa.
The downtown area has several other museums and galleries which are worth visiting, such as the South African Museum, and the South African National Gallery. Try to make time for a visit to the nearby Castle, the oldest building in the Cape, which has been meticulously restored, to see the colorful changing of the guards, but more importantly, the William Fehr Art Collection. The Grand Parade, on the west side of the Castle, is transformed into a rather funky street market on Wednesdays and Saturdays.
Yet another worthwhile outing is a day-tour of the scenically beautiful Cape winelands, including lunch at a typical estate. There are no less than 10 different wine routes within easy driving distance from Cape Town, the most popular ones being the Stellenbosch and Paarl Wine Routes, as well as the Vignerons de Franschoek. The area is reminiscent of northern California's Napa Valley, and one need not be a wine-lover to enjoy the rural landscapes. The university town of Stellenbosch, where many excellent examples of Cape Dutch architecture may be viewed, as well as the picturesque village of Franschoek, originally settled by French Huguenot immigrants in the 1680's, should be on your itinerary. You could actually spend a night or two in either of these towns, Stellenbosch perhaps having a bit more to 'see and do', while Franschoek is more isolated, and in a superb natural setting.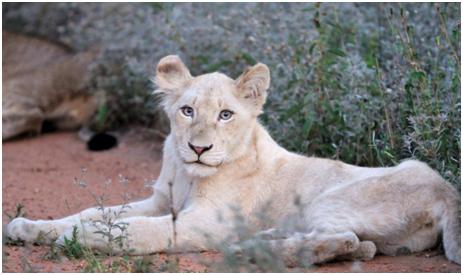 With several days in the Cape, you certainly wouldn't want to miss the ferry ride and tour to Robben Island. It is a most worthwhile morning or afternoon activity. Just be sure to buy your tickets early – seats are very popular and are sold on a first come first served basis. In addition to some great views of Table Mountain (coming and going), the tour offers a nice insight on the natural history of the island (watch for the introduced Chukar Partridge and endemic African Penguins, as well as some rather exotic wildlife, including fallow deer). The tour around the village is rather ho-hum, but few people will easily forget the size of Nelson Mandela's prison cell, in the forbidding maximum security prison where he spent some 17 years of his life. It is smaller than many Americans' walk-in closets. The guides talk with passion and sometimes even wry humor about their past dismal experiences as political prisoners on Robben Island.
A little further afield (about 2 hours by car) is the Hermanus area which has become increasingly popular as a whale-watching center (best time to see the Southern Right whales is from about June through November) and for great white shark observation and diving. The small hamlet of Gansbaai has some 6 boats which do nothing but go out evey day in season, to find the massive great white sharks and to hopefully see and photograph them breaching, every photographer's dream shot! Best time is from May to September. It is also worthwhile to drive around Walker Bay and nearby coastal communities to explore some of the interesting small beaches and rocky outcrops, which attract a wide variety of birds and other creatures.
There are many excellent accommodation choices in Cape Town. A couple of years ago, we stayed in the elegant Cape Grace Hotel, on the Waterfront. It is definitely a good choice for someone who appreciates a typical small, deluxe hotel, with understated charm and polished, efficient service. The Cape Grace received a perfect '100' score in a recent Conde Nast Traveler poll when it was voted Best Hotel in the World in its category. It has won several top hotel awards since then.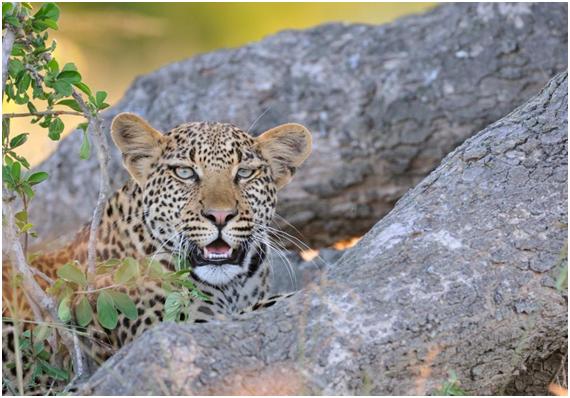 In the same category is the first class Twelve Apostles Hotel, which has a superb location with unrivalled views and away from the crowds. There is a shuttle bus which takes guests into town, or you could rent a car during your stay. The staff is charming and service excellent. The hotel is large enough to have good facilities, but still small enough to feel intimate.
Another recommended hotel is the Victoria & Alfred Hotel, which is located in the historic 1904 North Quay warehouse on Cape Town's waterfront. It has large, luxuriously furnished bedrooms with nice views of Table Mountain and the City of Cape Town. The hotel is a past winner of the much sought-after Silver Collection Award based upon consistently high standards of service, hospitality and ambience. We stayed there previously and the hotel most definitely lived up to expectations, great views from our room! Of all the Waterfront hotels, it has the best location.
Other recommended hotels at the Waterfront include the PortsWood, Commodore, and the 5-star deluxe Table Bay Sun. In the downtown area, close to the Houses of Parliament, we have stayed at the Townhouse Hotel many times previously and enjoyed it very much. In the way of boutique hotels/ guest houses we recommend Four Rosmead in Oranjezicht as well as Welgelegen. On my most recent stay in Cape Town I spent the night in a luxury one-bedroomed apartment (Cape Quarter Living) and found it to be a very interesting alternative to a hotel. Good access to restaurants and take-out options, with a superb location in the chic, hip De Waterkant area.