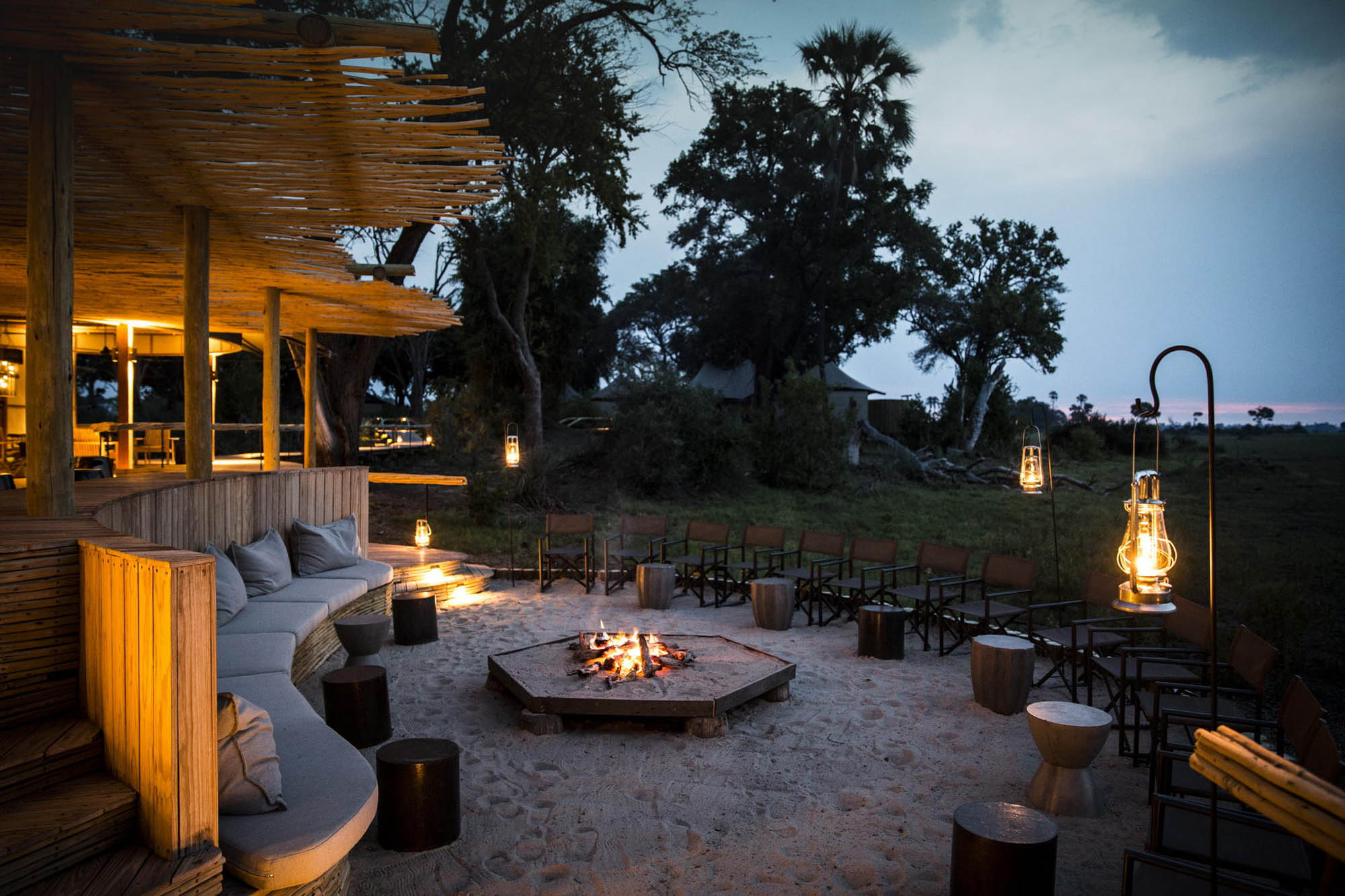 Our Groundhog Day List Part 3: Mombo Camp, Chief's Island
When I think of Mombo, I think of leopards and cheetahs on game drives, Cape buffaloes under the boardwalk and elephants wandering through camp.  I think of a former client of ours who once wrote me a note upon her return from a trip which included several days at Mombo.  She said that if somebody came up to her during the safari and advised her that there had been a mistake - and that she still owed 50% of the cost of the trip - she would gladly have taken out her checkbook.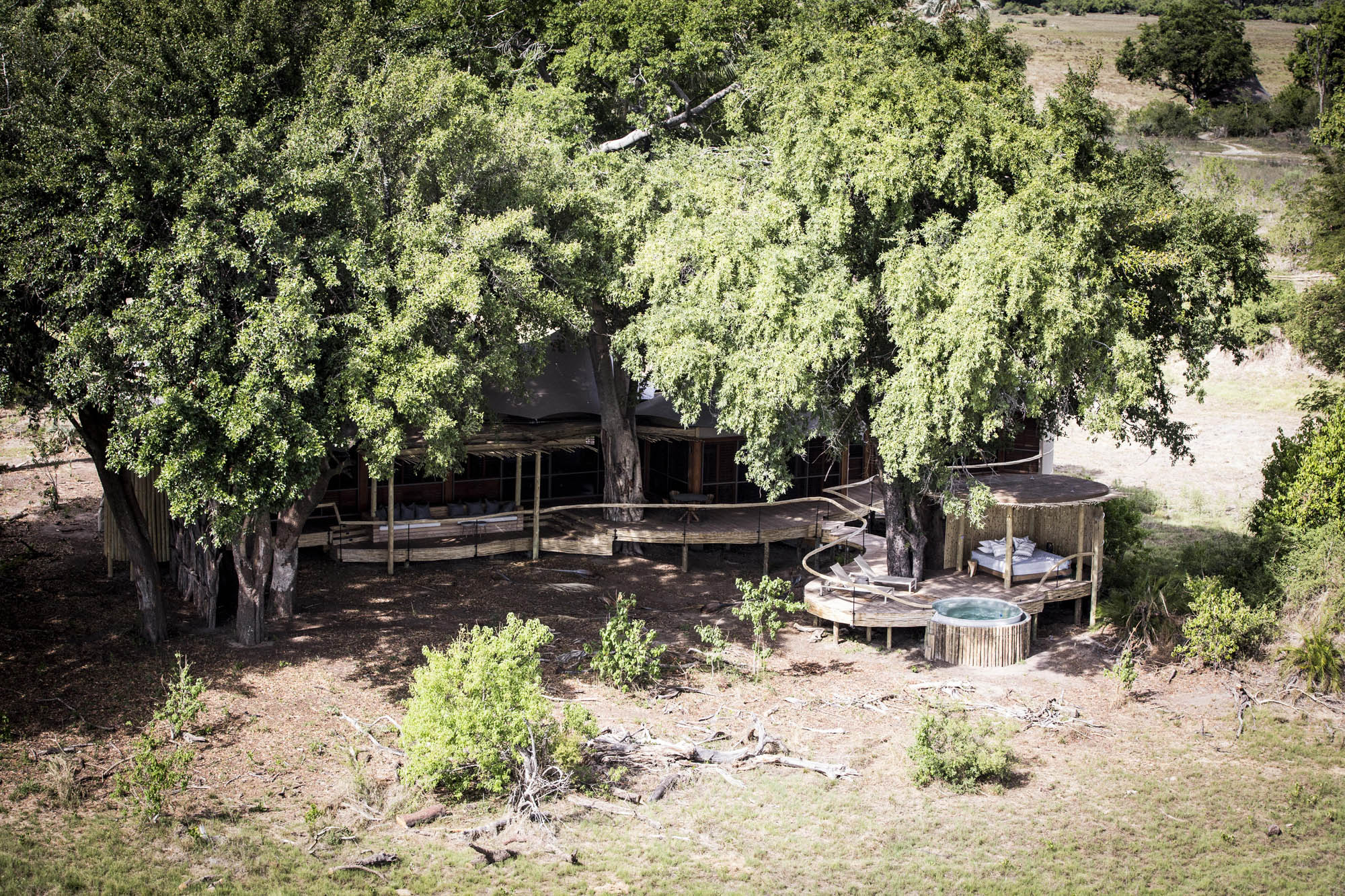 I still fondly recall our very first visit to Mombo - many years ago.  We had heard so much about Mombo, and had looked forward to the visit for so long that disappointment was a distinct possibility. Would Mombo live up to its reputation? Were our expectations too high? Would we find a cheetah and dare we hope for a sighting of that most elusive of African cats, a leopard? We'd been in Botswana for a week by that time, and had still not seen a spotted cat…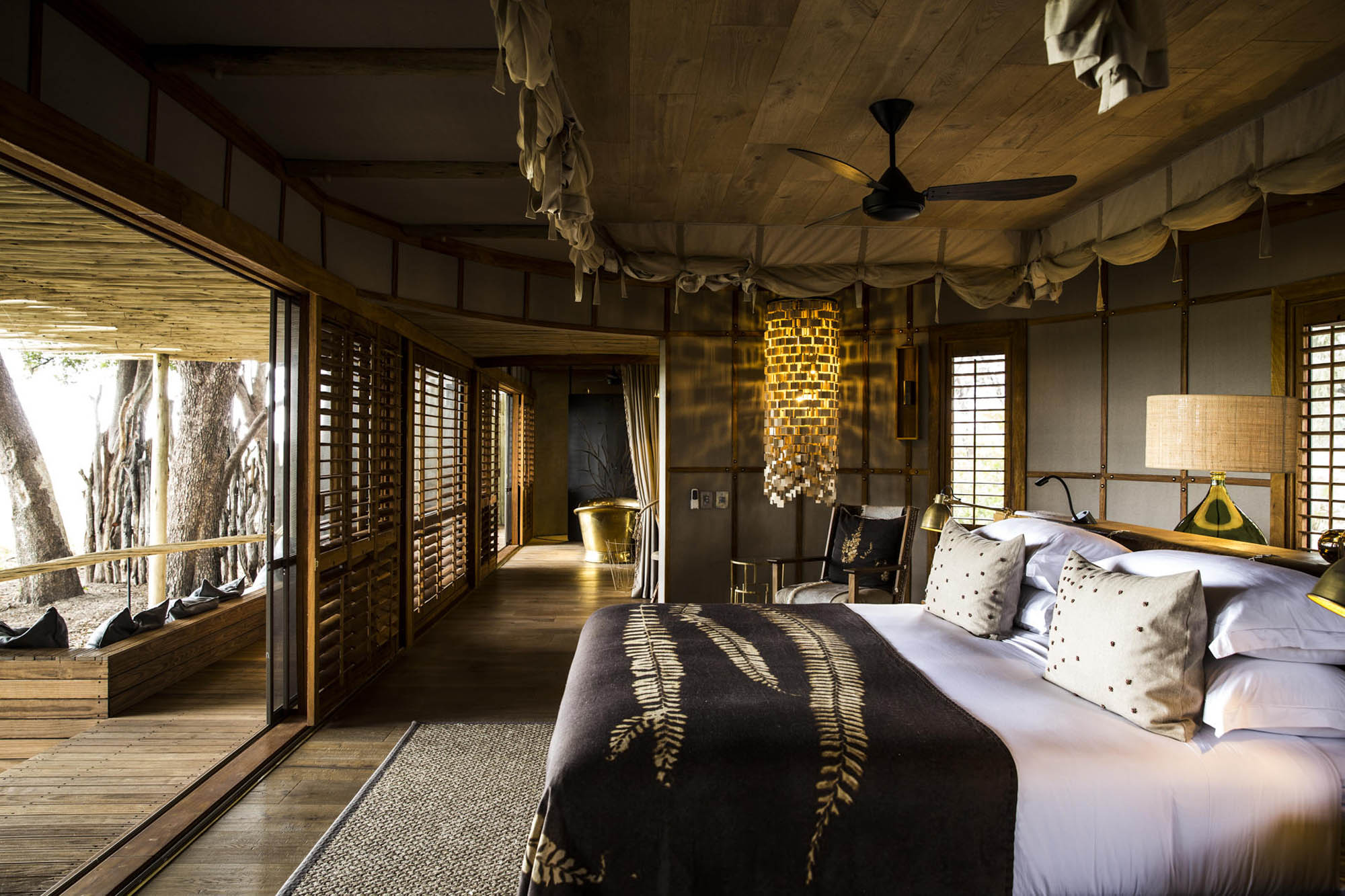 We need not have worried. Our duffel bags were still being retrieved from the small luggage pod under the aircraft when our guide mentioned that a Martial Eagle had just taken down a young impala, not far from camp. We were nodding our heads the moment he suggested an unscheduled midday game drive to go and take a look. The sight which greeted us was vintage Mombo: a magnificent adult Martial Eagle was perched on its freshly killed prey, wings spread open to obscure its meal from inquisitive airborne eyes.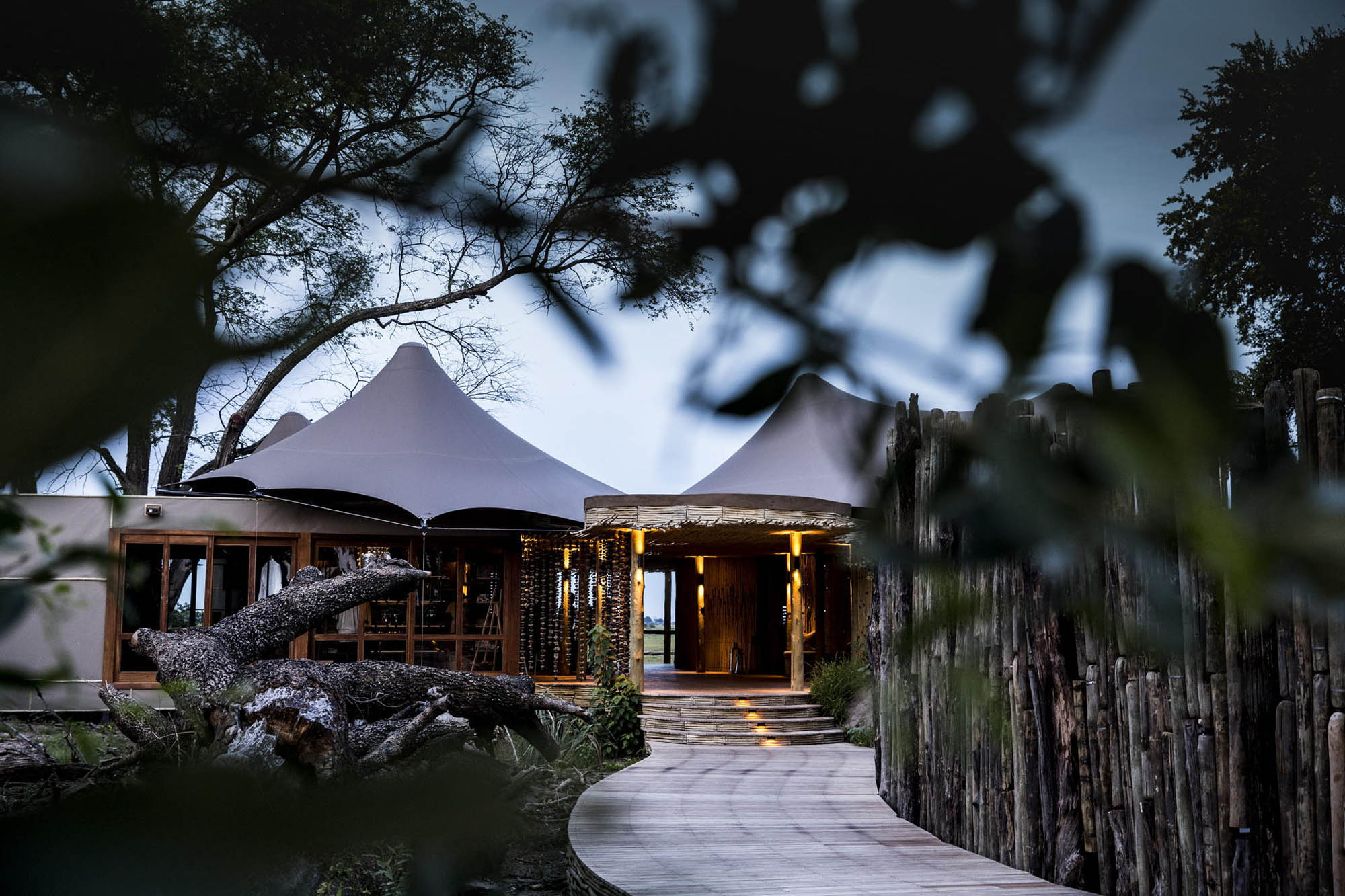 Alternately glaring at us and at the steadily growing number of vultures which were settling in the open field a respectful distance away, the bird started tearing chunks out of the impala, the fresh blood turning its black bill a vicious red. It was truly a once-in-a-lifetime sighting for all of us and I was not the only one shooting dozens of photos, trying to capture the essence of this most rare event. Even the experienced Mombo guides had never seen anything like this before.
From there we went off in search of a cheetah.  It did not take long to find our quarry,  close by, lying down in the shadow of a tree. There were two of them – brothers who were improving their odds for survival by living and hunting in a coalition. The brothers were notorious for their size and for taking down lion sized prey such as adult zebras. They were literally lolling around, affectionately cleaning each other, before eventually ambling off. Within minutes, the two cheetahs were seemingly surrounded by giraffes, and at one stage we counted no less than 23 of the long-necked beasts, all staring intently at the cheetahs.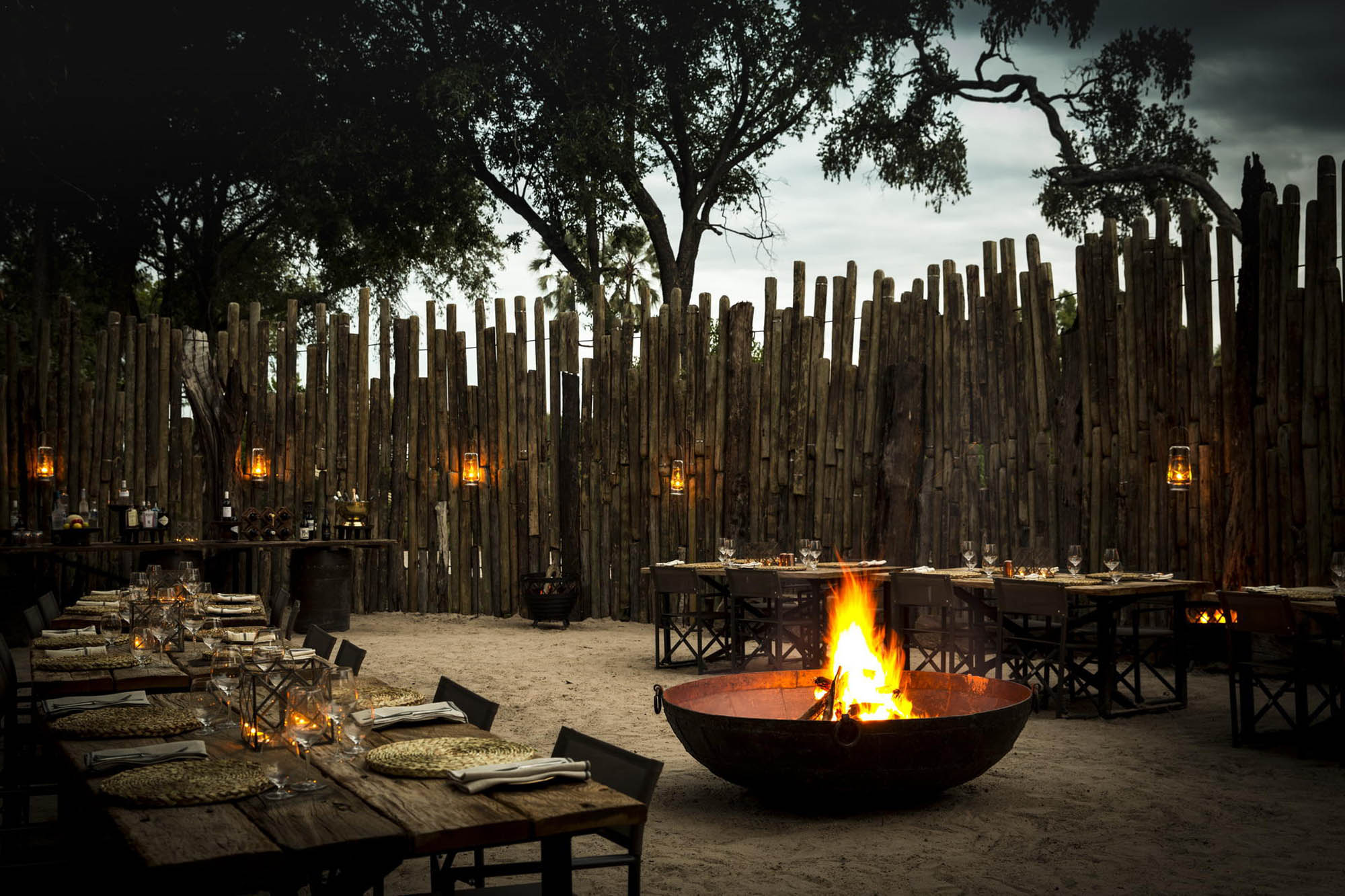 By radio, our guide was then informed of a sighting of a leopard towards which we drove. In the fast disappearing light we had a brief look at our first leopard of the trip; a large male. By the end of our first half day at Mombo we had seen both leopard and cheetah. It simply doesn't get any better than this, we thought.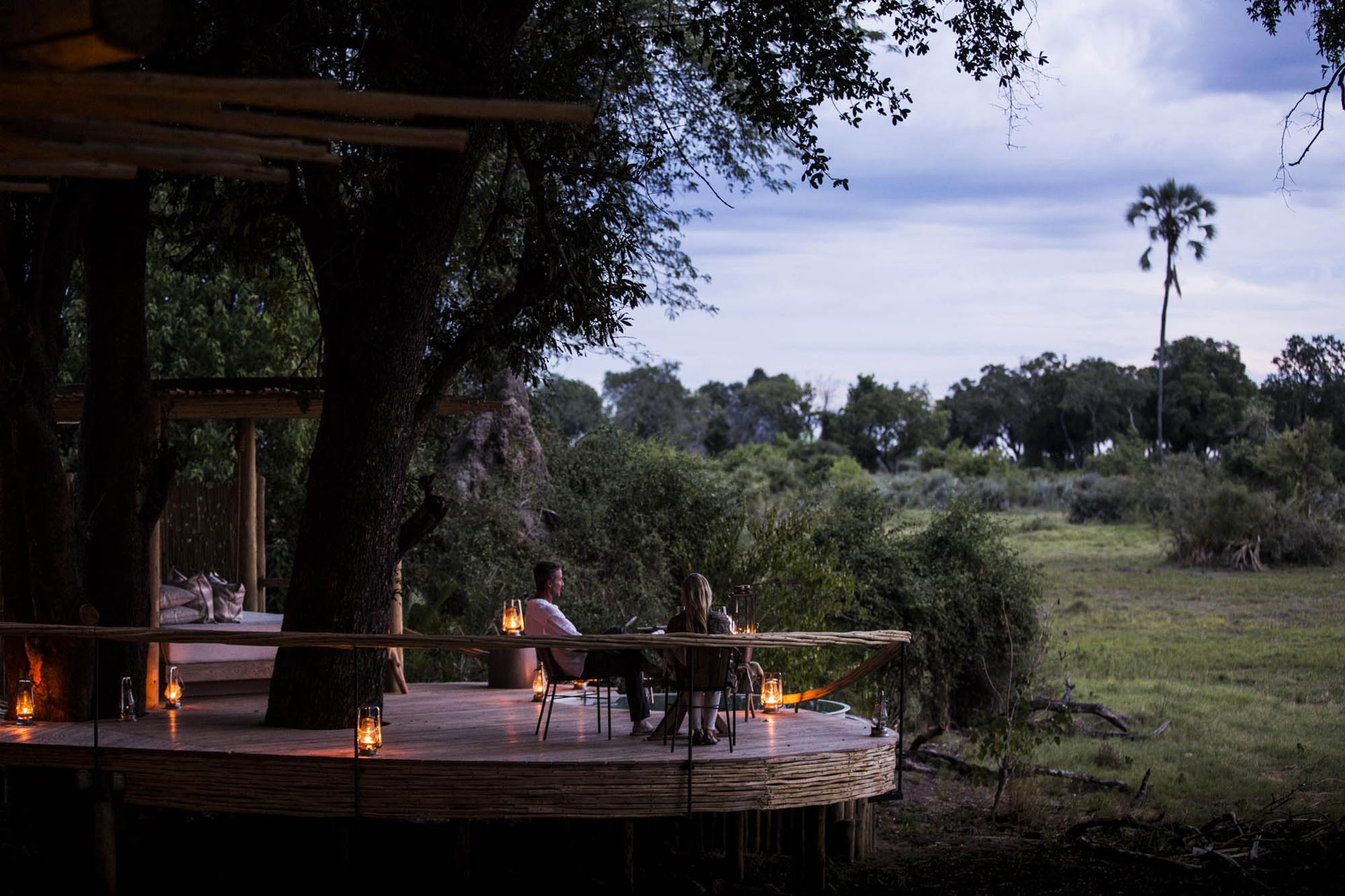 Subsequently, we found two full-maned lions, enjoyed another leopard sighting and then witnessed an amazing sight of five young cheetah – about 4 months old – trying to overpower and bring down an adult impala. They were pulling it in all different directions, trying to take a chunk out of it at the same time. The adult female cheetah finally grabbed the hapless animal by the throat and put it out of its misery.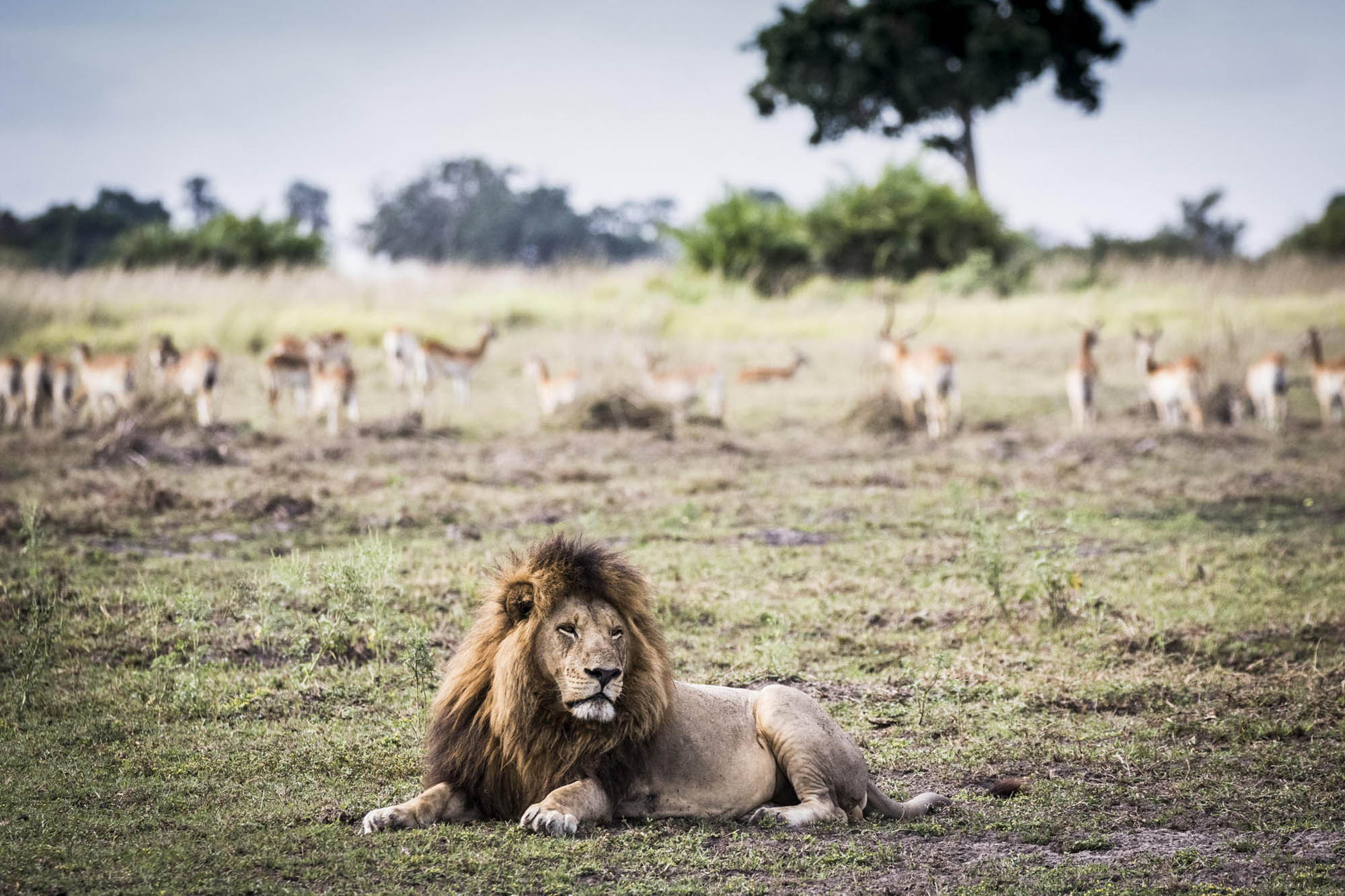 The young ones started feeding ferociously, the mother retreating to a shady spot under a nearby tree. For the next 40 minutes or so, we watched the young cheetah gorging themselves on fresh impala. Occasionally they would lift their heads, survey their surroundings, or they would get up and change places. Every now and then one would look straight at us for a moment or two, its bloody muzzle reflecting the morning light.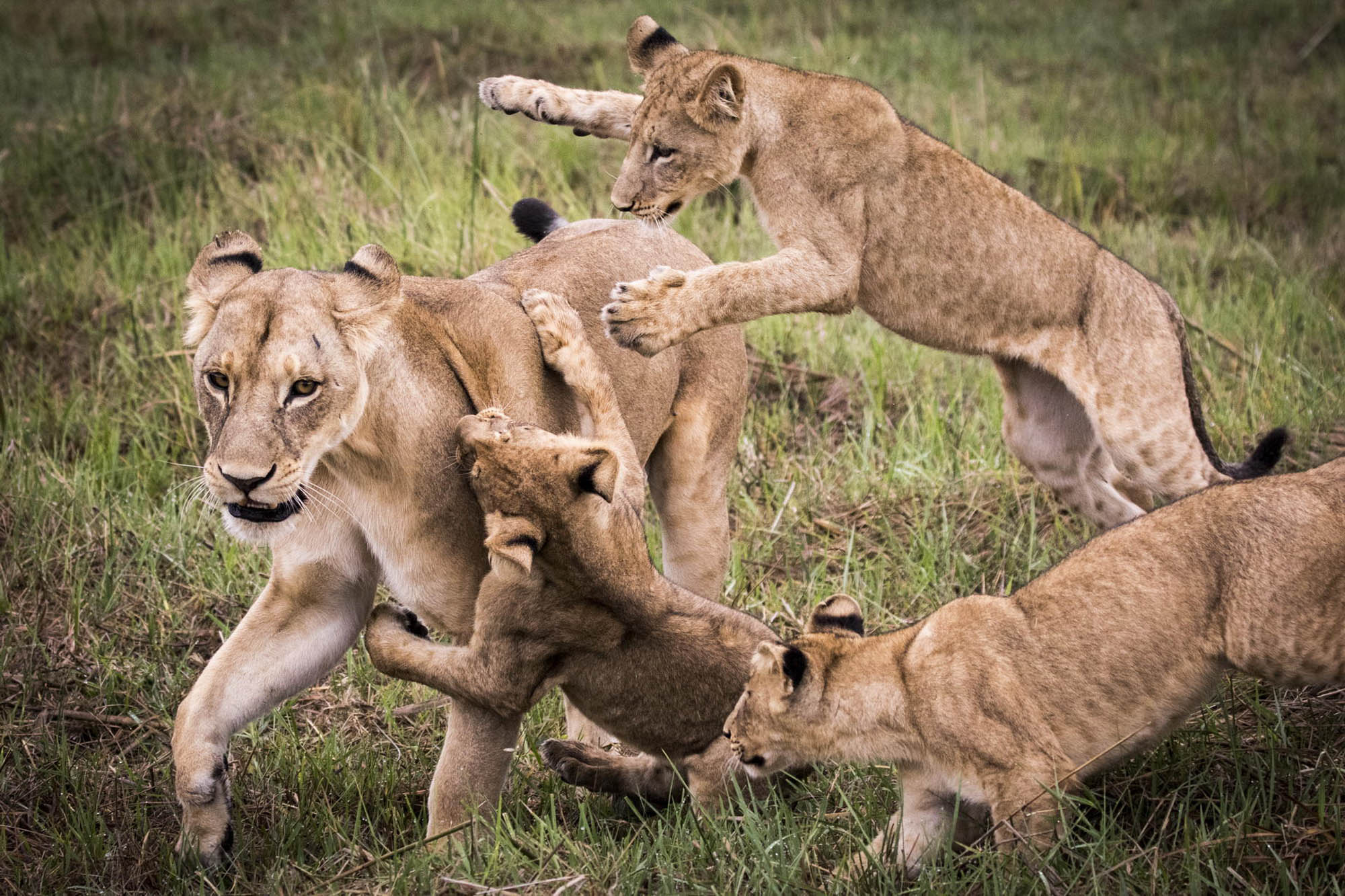 Barely into our afternoon game drive we had some nice close-up views of a female lion who had killed a young buffalo and had dragged it into a nearby bush. We were so close that we could see the flies she was trying to swat away from her muzzle, grimacing and squinting in the process.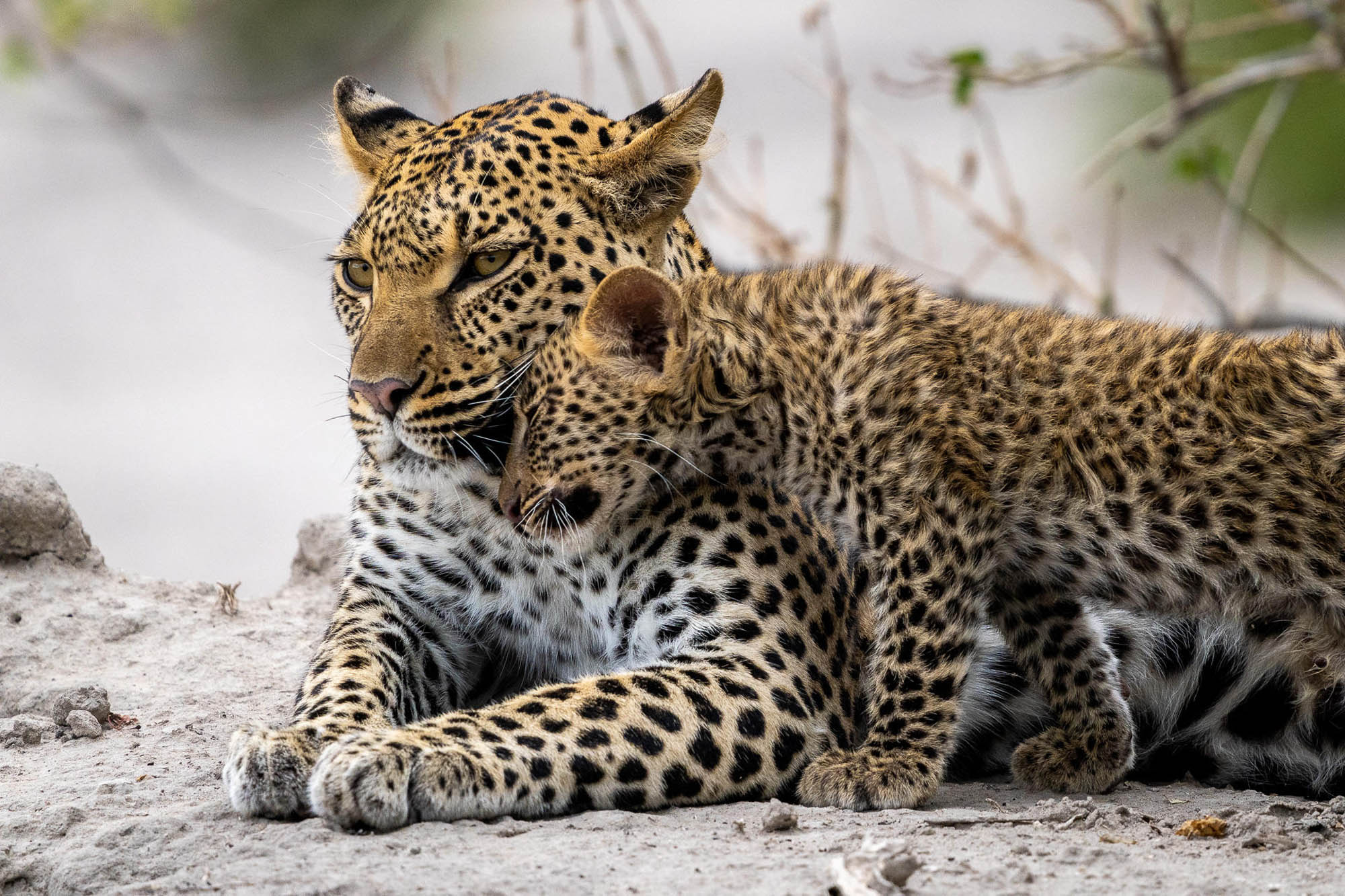 None of us were surprised when the radio crackled with news of yet another leopard sighting, this time a female with two young, a daughter of about 18 months, and a small cub of about 4 months. When we reached them, they were close together in a relatively densely wooded area, the playful cub skulking around and peering at us from behind a tree stump. Nervous impala were snorting their disapproval from all directions, and when yet another leopard, a male, appeared on the scene, the tension was palpable. The sub-adult female – which was possibly in estrus – quickly disappeared, following the male into very thick brush.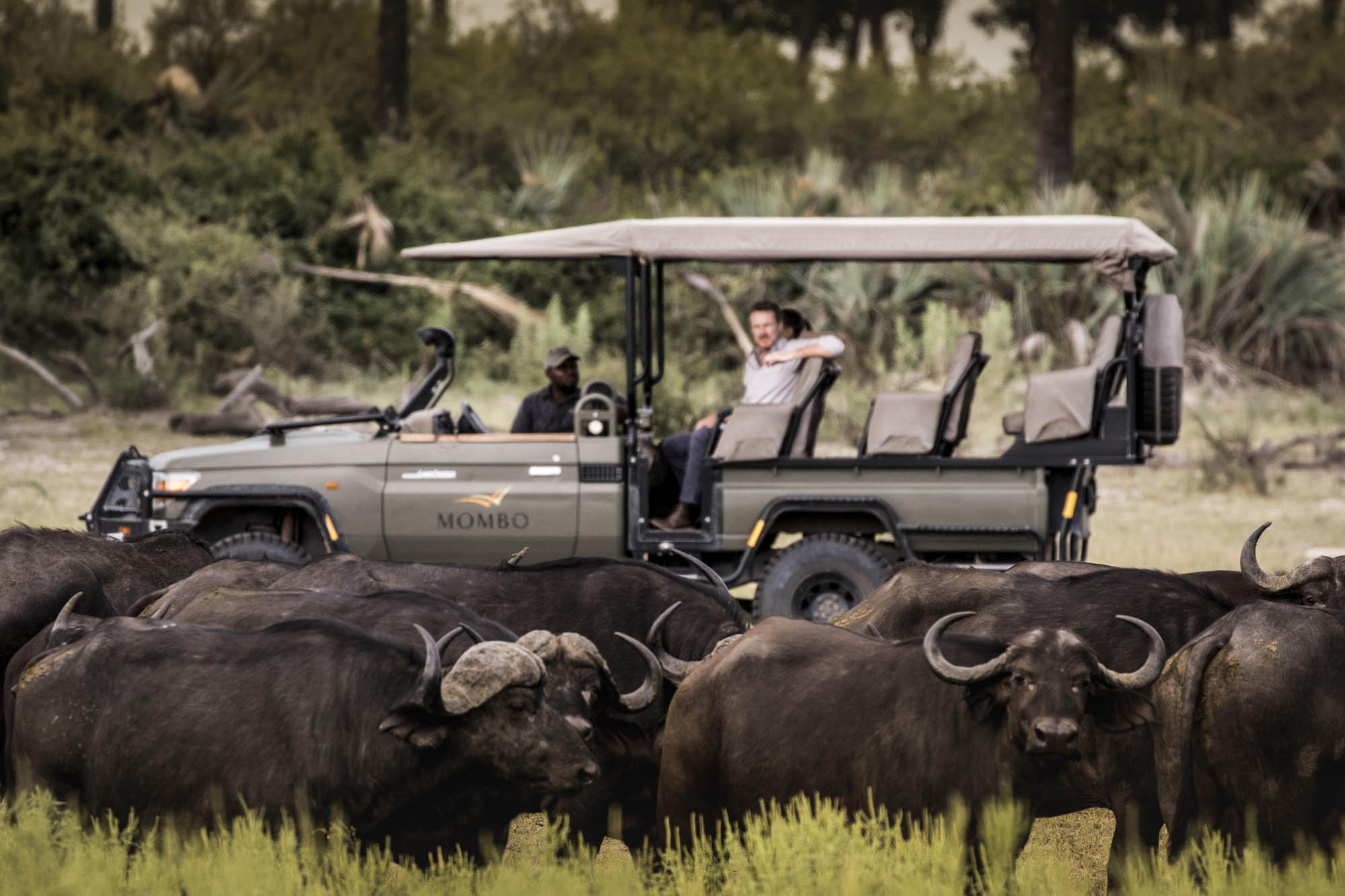 For the next half hour or so, we followed the mother and baby leopard as they softly padded their way through the bush. The cub would occasionally jump over obstacles – real and imagined, or dash up a tree only to come tumbling down clumsily. Once, the cub used its mother as a makeshift springboard, darting up from behind, bouncing once and plowing into the underbrush rather unsteadily.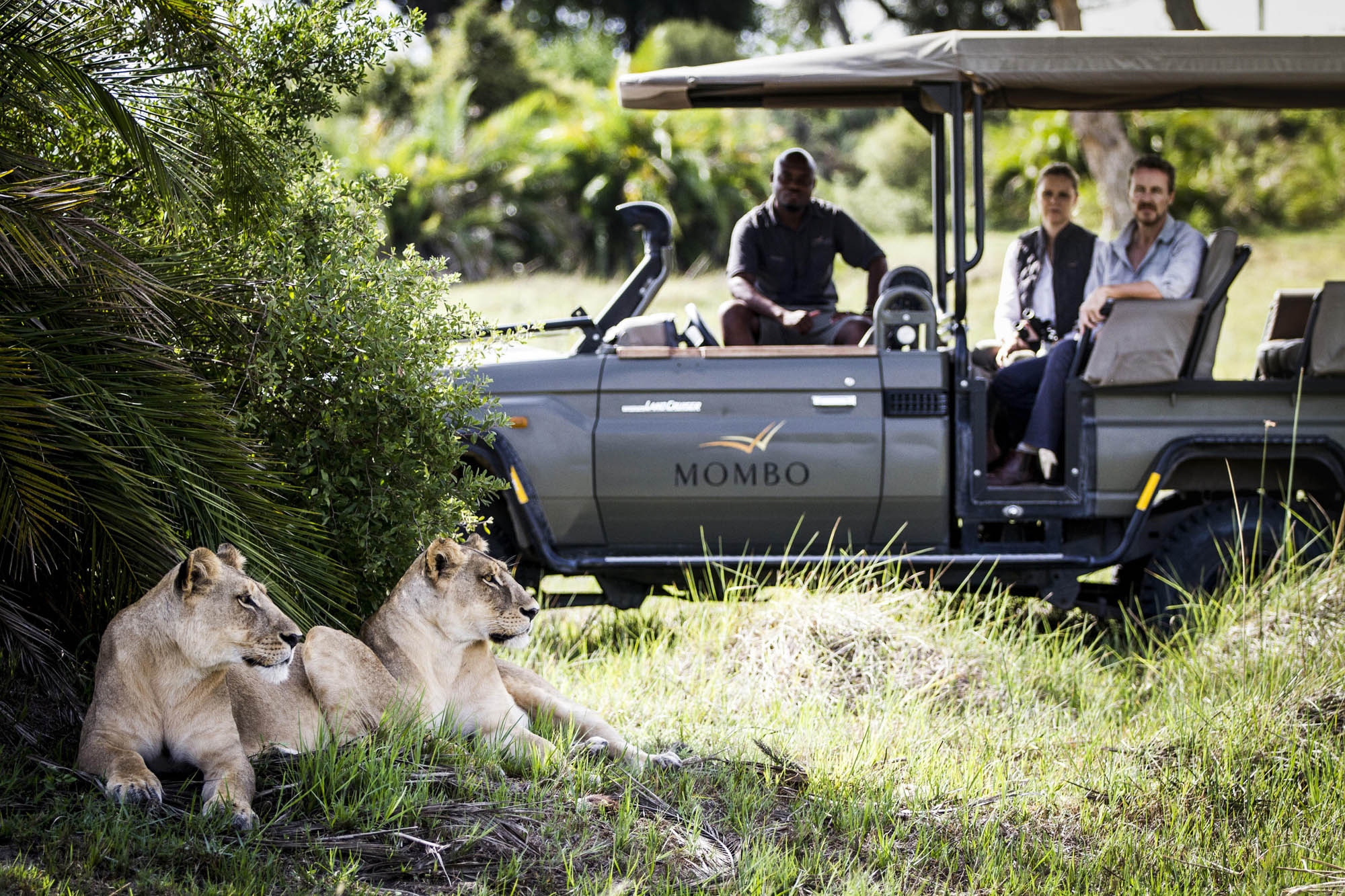 By this time, we were stationary, the engine had been switched off and we were enjoying the moment in total silence.  The cameras had been put away, and it was too dark to use binoculars. Perhaps this absence of movement and activity in the vehicle helped to relax the cub even more, as it now approached very close to the Landrover, staring at us intently, its cute little face a mix of curiosity and audacity. A prince of stealth in the making, to be sure.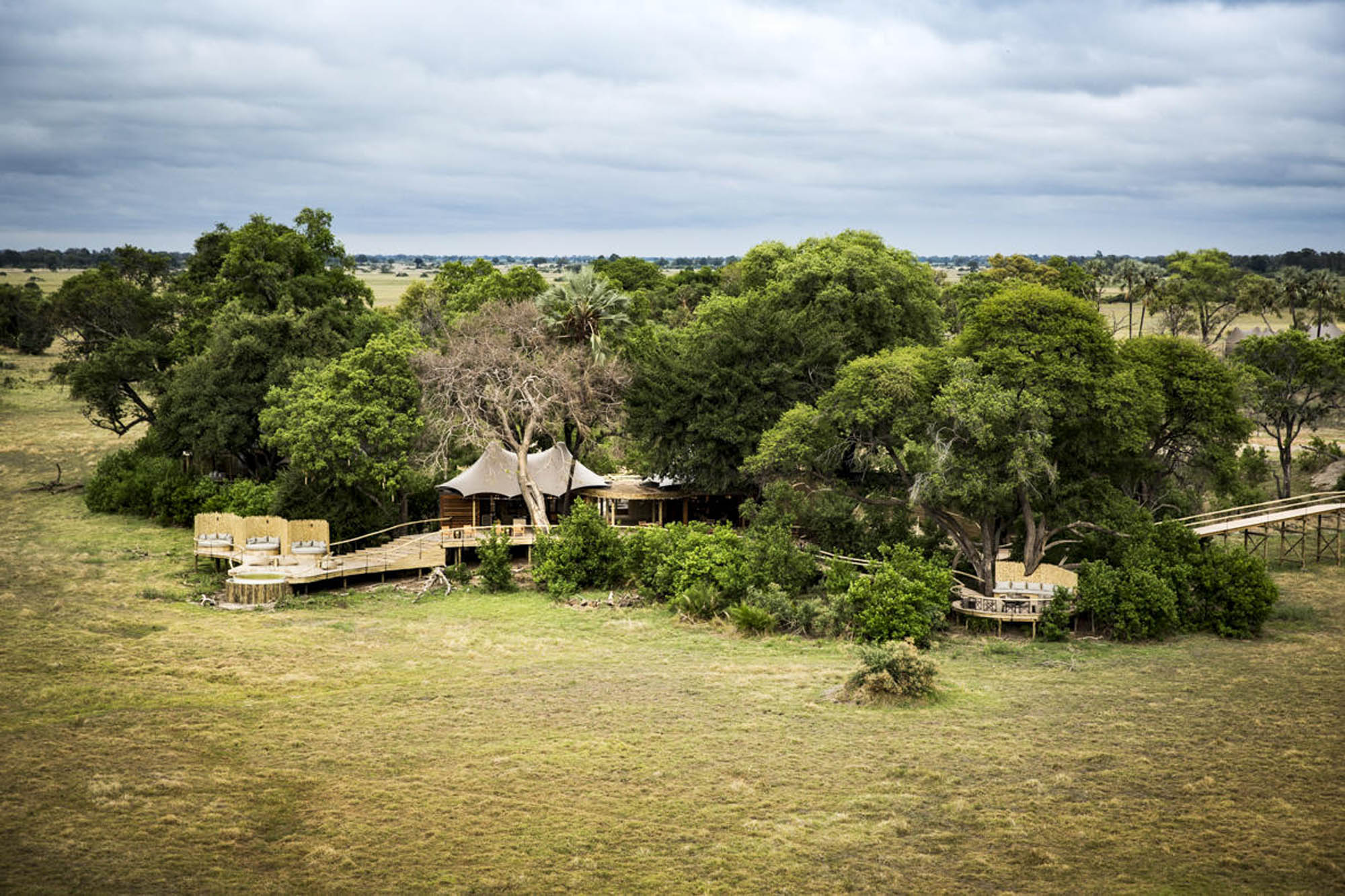 Little Mombo - Wilderness Safaris
Our fourth visit to Mombo - in March 2020 - started with a bang, just like the ones of previous years.  Within 20 minutes of the start of our first game drive, we were watching a female leopard and her cub up in a dead tree stump.  The cub repeatedly tried to one-up its mother, crawling past and over her, and sometimes clumsily falling down a log.  Mombo and its sister camp Little Mombo are special.  We've known that all along, but it was great to see that Mombo could deliver yet again, even in the low demand season with thick vegetation everywhere.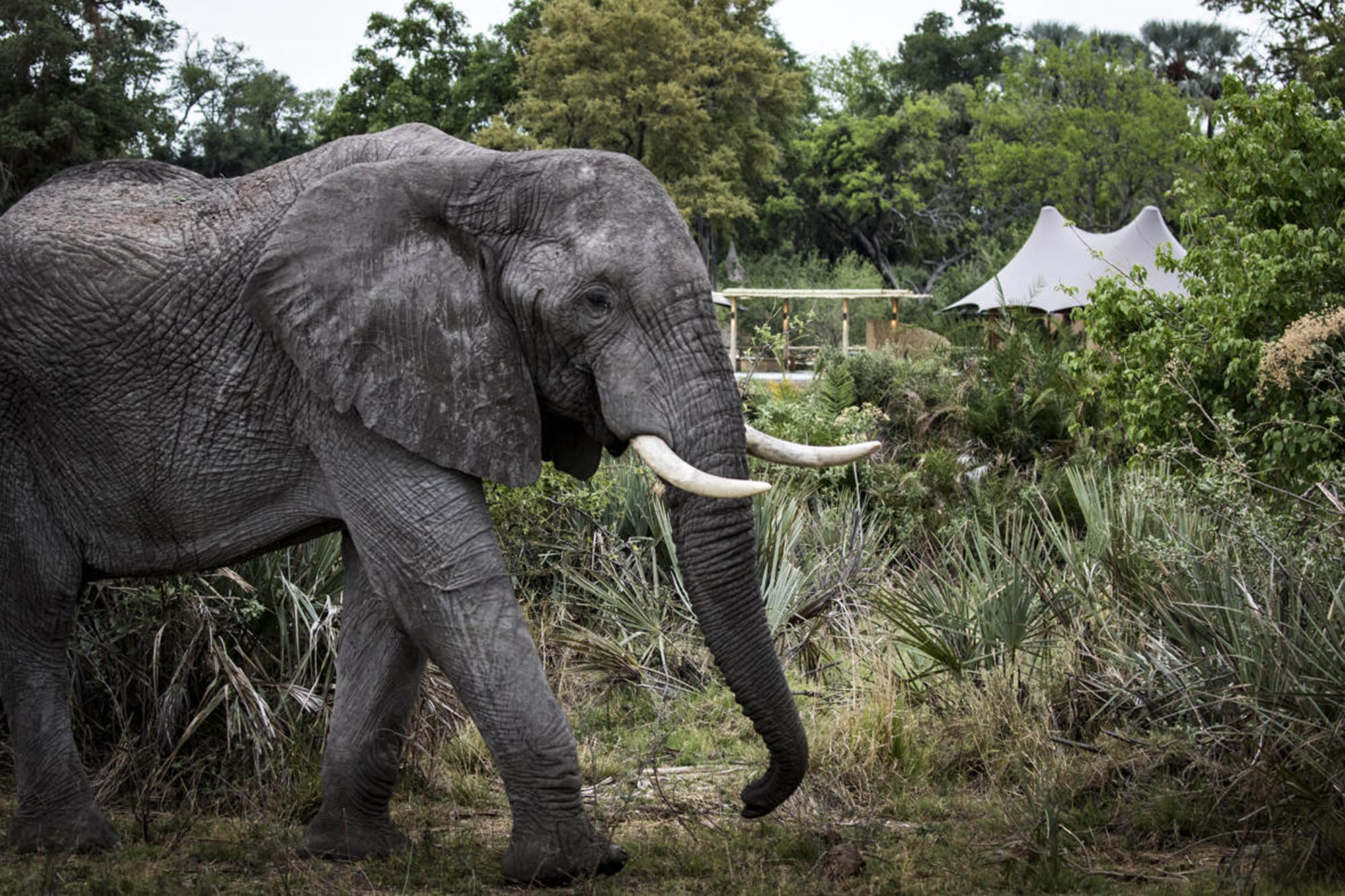 Little Mombo - Wilderness Safaris
Certainly, we had never seen so many elephants in and around Mombo.  There were small breeding herds all over the place and one morning the place seemed to have been overrun by an influx of huge bull elephants.
Kathy and I loved the spacious new rooms with large patios, making for great views of the animals in the floodplain.  The food at Mombo was delicious and made dining a very special experience.  We were thrilled to spend some time chatting with the friendly, Zimbabwean-born Mombo Executive chef, Tonderai Chipfupi, who gave us a little insight on the daily menu options.  In fact, all of the Mombo staff were wonderful and they made us feel very comfortable and at home.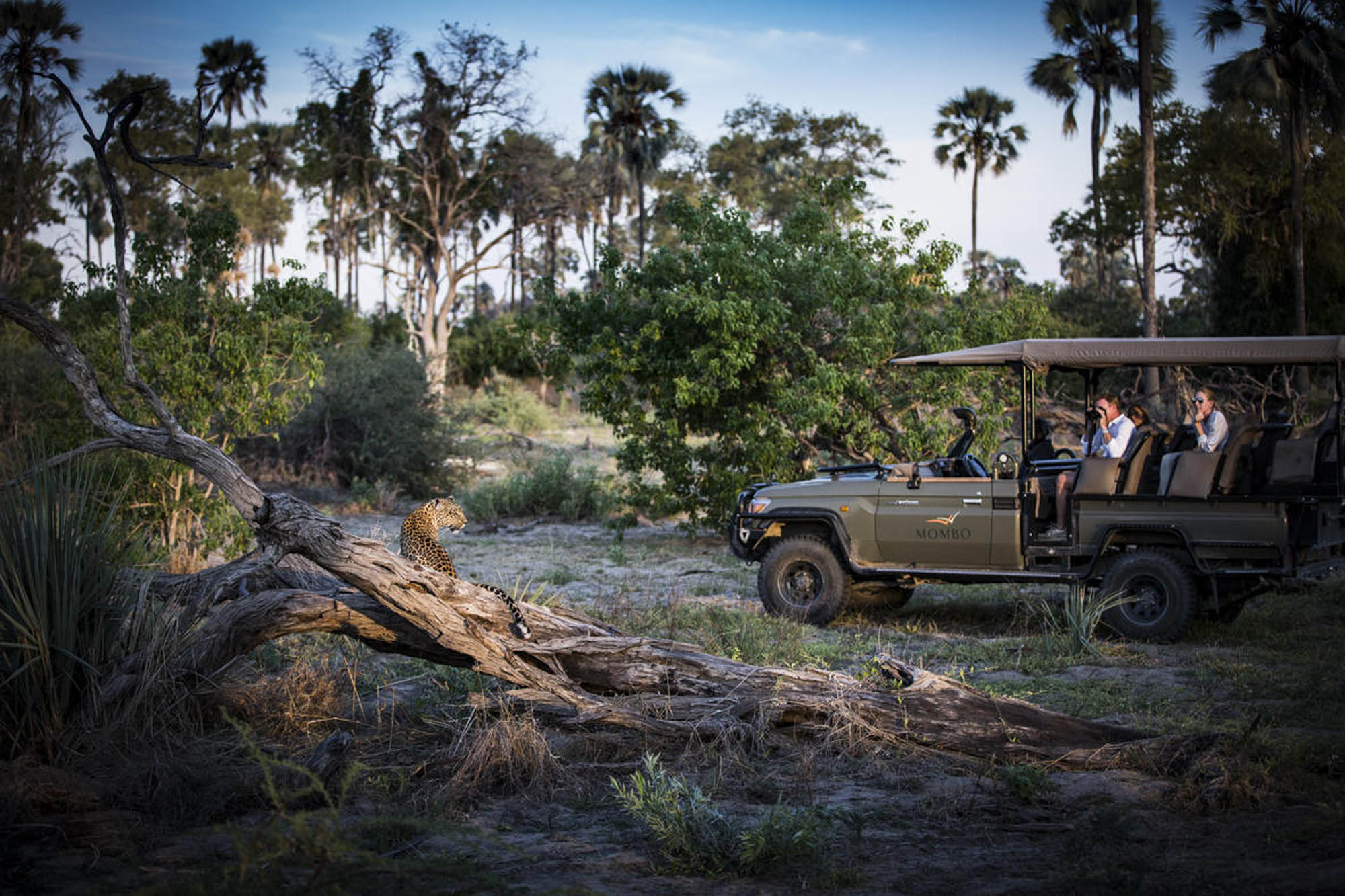 Little Mombo - Wilderness Safaris
We were in tent #2 which was terrific, but we did have a bit of 'tent envy' when we learned that our neighbors in room #1 had an elephant visit regularly and drink from their splash pool. It turned out that their pool was a lot closer to the ground than ours, making it convenient for the elephants. Oh well...  We did enjoy the splash pool and deck while watching the animals in the floodplain.  One thing Mombo lacks is an evaporative cooling system in the rooms, like the ones at Jao.  We did take advantage of the air-conditioning in the gym when we went for a workout.
Little Mombo - Wilderness Safaris
Our fantastic guide Rogers got us into the right spots for some memorable sightings including great views of a male ostrich showing off with his mating dance.  It was most entertaining.  We watched the male ostrich run towards the female and then stop about 20 feet away, squat down while waving his beautiful black feathered wings and dancing like crazy! And success - it paid off.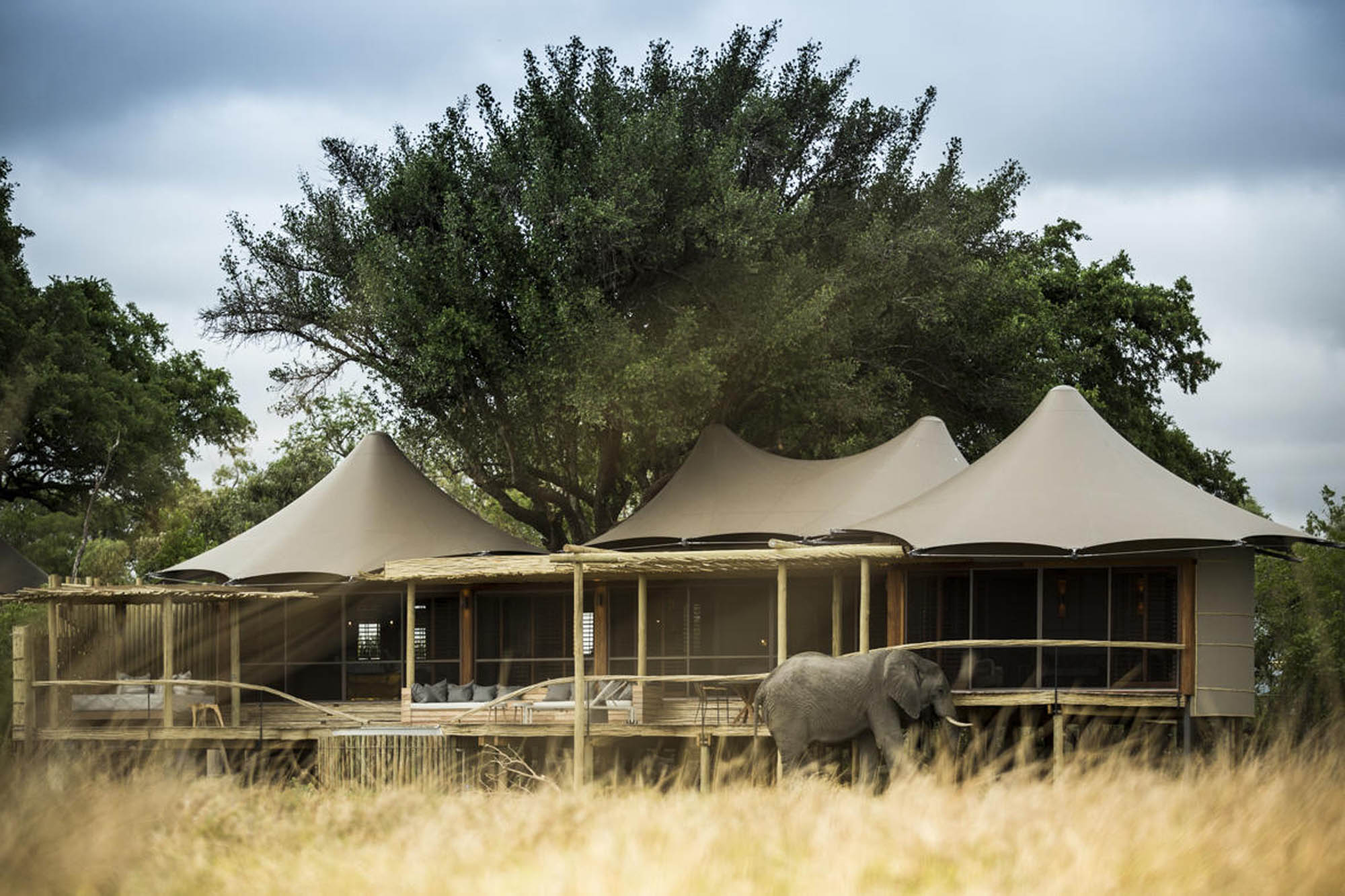 We also enjoyed following a young female leopard returning to her young cub hidden in the bush - it turned out to be an enthralling experience.  Another great sighting initially looked like four lions lying down in tall grass but upon further inspection it turned out to be a total of 10 lions partially hidden in the grass, watching a large herd of elephants.   We still have no idea how Rogers found a well hidden hyena den with a few young and skittish hyenas.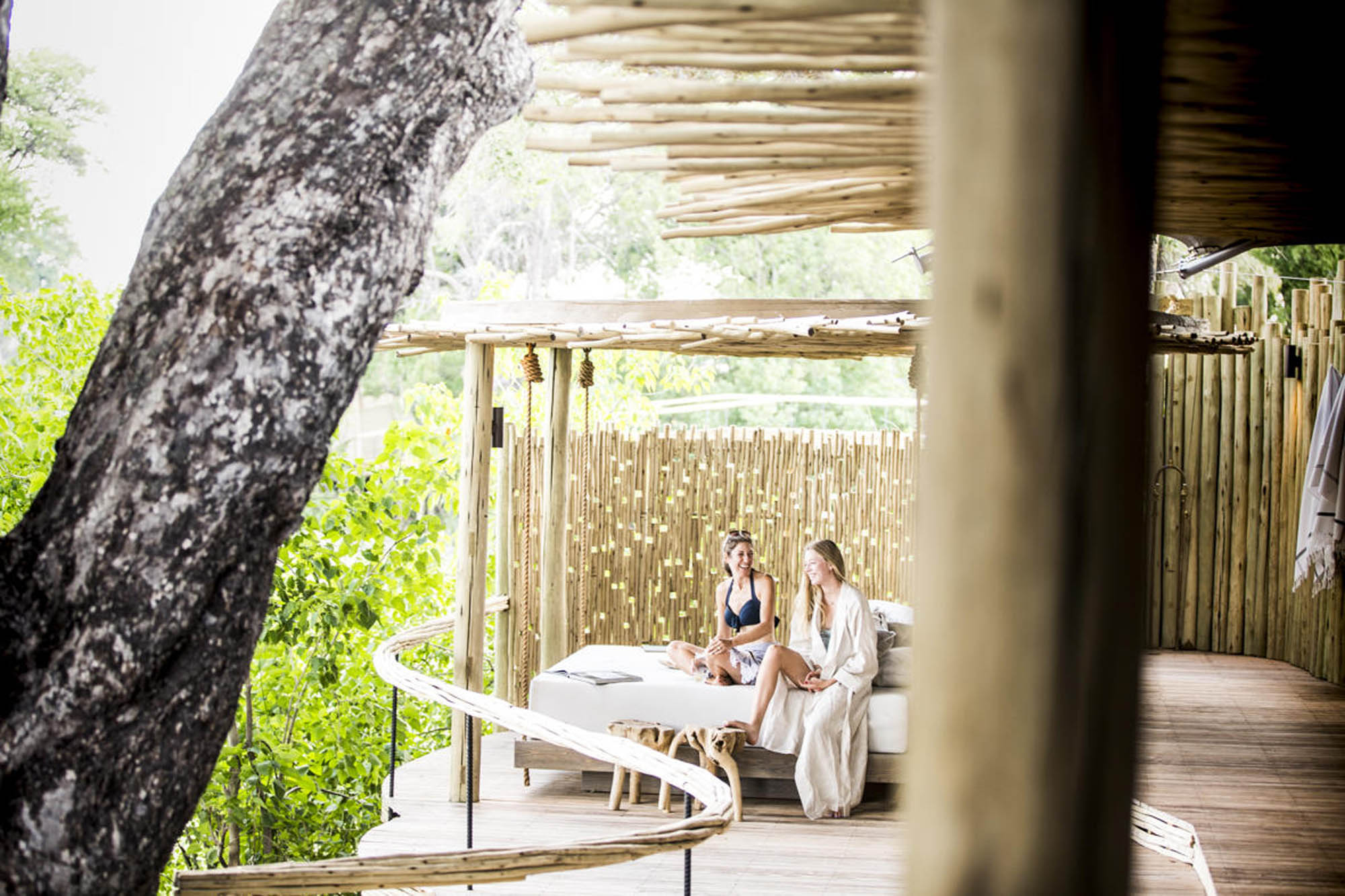 Little Mombo - Wilderness Safaris
On the last evening we were to be collected at our room and escorted to the boma dinner.  The wait ended up being a bit longer than usual, because our guide and the party from tent #1 were running late due to the pride of 10 lions we had seen earlier, marching through camp right under their room. When you experience a 'lion delay' you know that you are at Mombo! We thought the boma dinner and entertainment was exceptional and it was obvious the staff was having a wonderful time which made it even more memorable for the guests.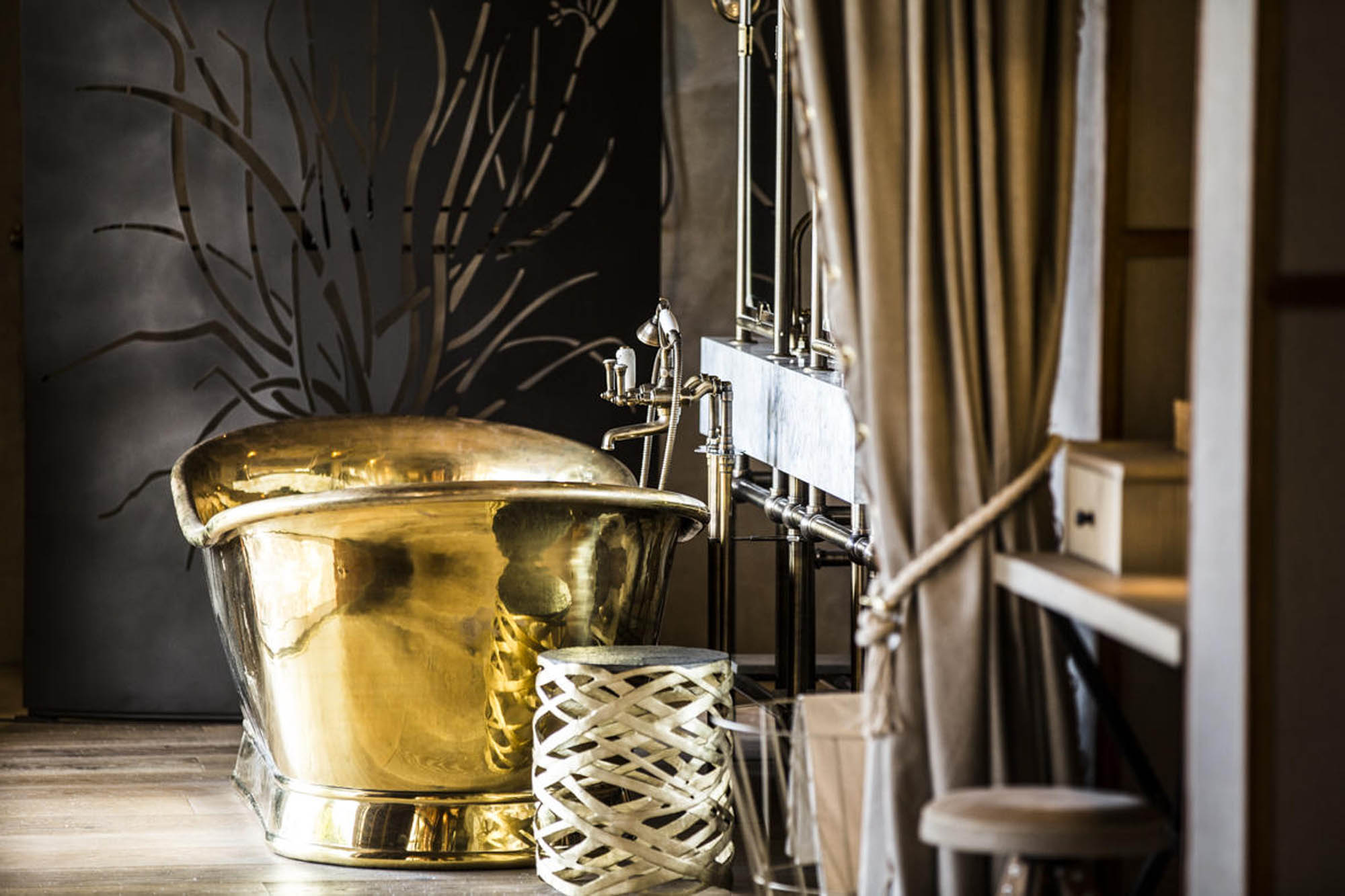 Little Mombo - Wilderness Safaris
In our blog post next week, we turn the spotlight on a couple more 'Groundhog Day' properties, namely Jabulani Safari in Kapama Game Reserve, on the western side of Kruger Park in South Africa, and Little Makalolo Camp in Hwange, Zimbabwe.