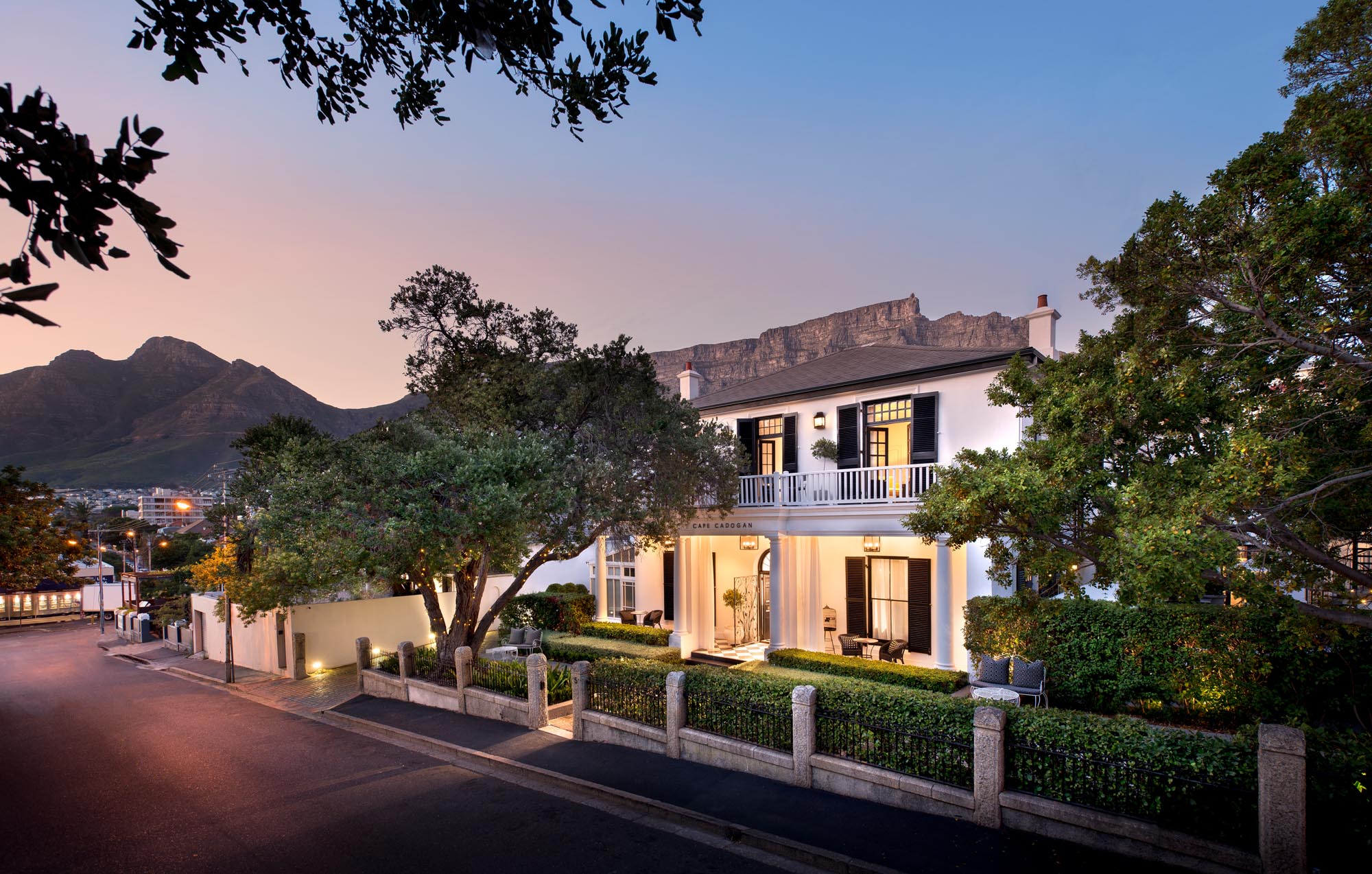 Cape Cadogan - Hotel Exterior View
Our Favorite Hotels in Cape Town
It is almost always a good idea to start or end your Southern Africa trip with a few days in Cape Town. Cape Town, also known as the mother city, is picture-pretty and rivals San Francisco, Rio de Janeiro and Sydney for instagram-worthy photographs from practically anywhere.  Cape Town's Table Bay and Table Mountain complex are amongst the natural wonders of the world and its stunning wine-growing area and multitude of cultural, food, sport, light adventure and water activities make it a 'must see' destination in South Africa.  Except perhaps in the Cape winter, from June through the end of August, when Cape Town can be downright miserable with rain, wind and cold temperatures, sometimes all of them simultaneously.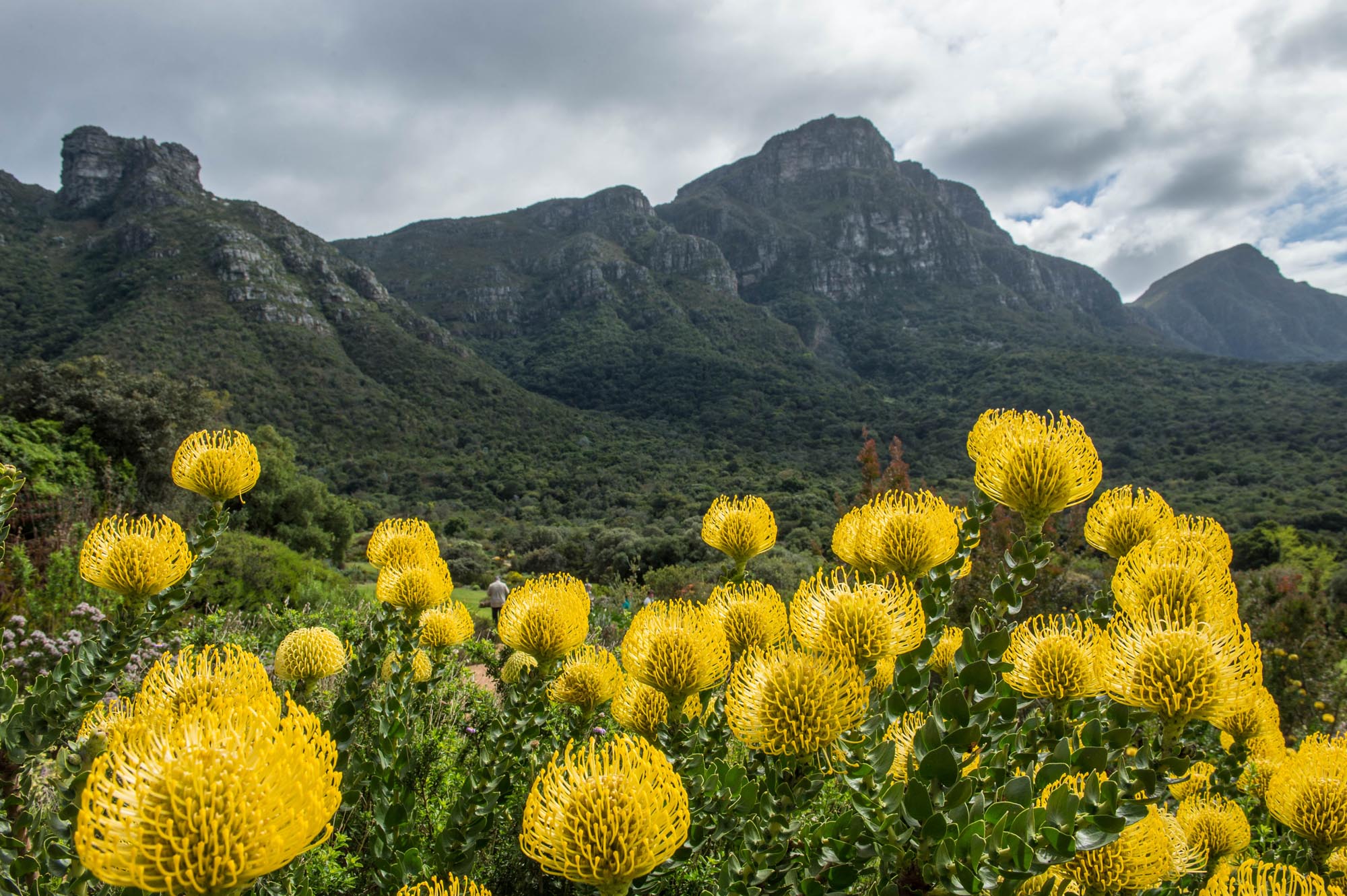 Table Mountain as seen from Kirstenbosch National Botanical Gardens
If you do have Cape Town on your wishlist, keep in mind that from about mid-December through early January it is crowded with up-country and international visitors.  For the holiday season many hotels require a minimum 5-night stay, prices are high, it's a battle to get in and out of the Waterfront, the traffic is generally a mess and it is tough to make a reservation at many of the best restaurants.  So, quite frankly, the city is best avoided at that time of the year.  Unless, of course,  you've been invited to a destination wedding over that time-frame, or it's a business-related trip, or it's the only time you can go.
Where to stay in Cape Town?  The choices are near endless, with good to excellent accommodation options spread out all over the city itself and the surrounding suburbs.  
In the full service hotel category our favorites are the Belmond Mt. Nelson (a classic, with a great location in an area with fewer tourists than the waterfront), the Silo (stunning in every way), the Cape Grace (a gem) and the incomparable Ellerman House, likely the best hotel in Africa.  It is on our  'groundhog day' list:  a place where you can wake up every day for the rest of your life and be happy....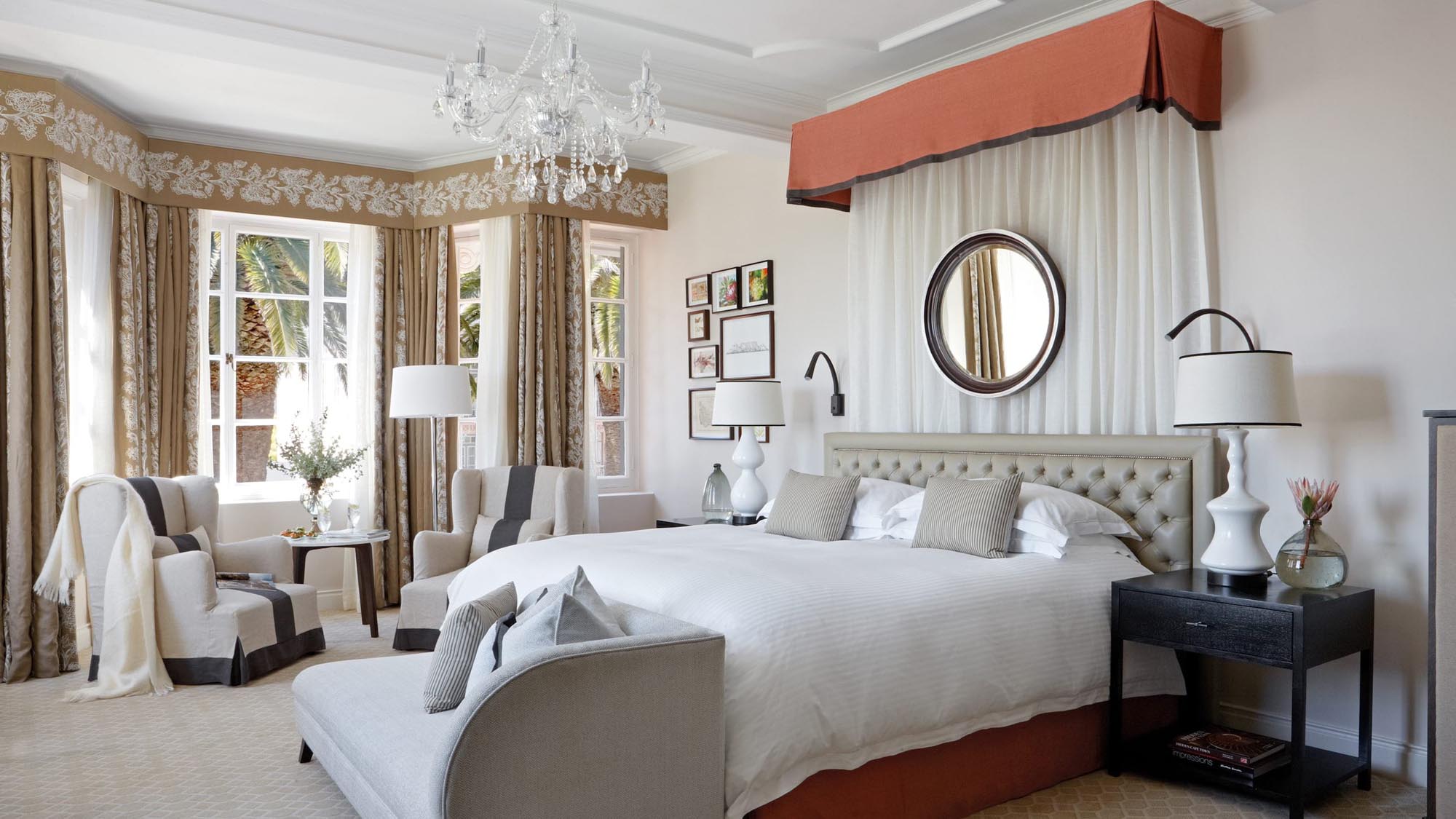 Mt Nelson Hotel Deluxe Room
If you prefer a small guest house or boutique hotel with a bit of local color, we have several favorites including Four Rosmead (great for self-drivers), Welgelegen (right off Kloof Street which is a lively area with lots of restaurants, clubs and bars), the Cape Cadogan (also convenient to Kloof Street) and the attractive Glen Avon in Constantia.  Constantia is a leafy, quiet suburb of Cape Town so you'd be away from the congestion of the central business district or the waterfront.  Constantia also has its own wine region with several superb wineries.  In fact it is an excellent base for touring with easy access to places like Kirstenbosch and it is right along the main route to the coast.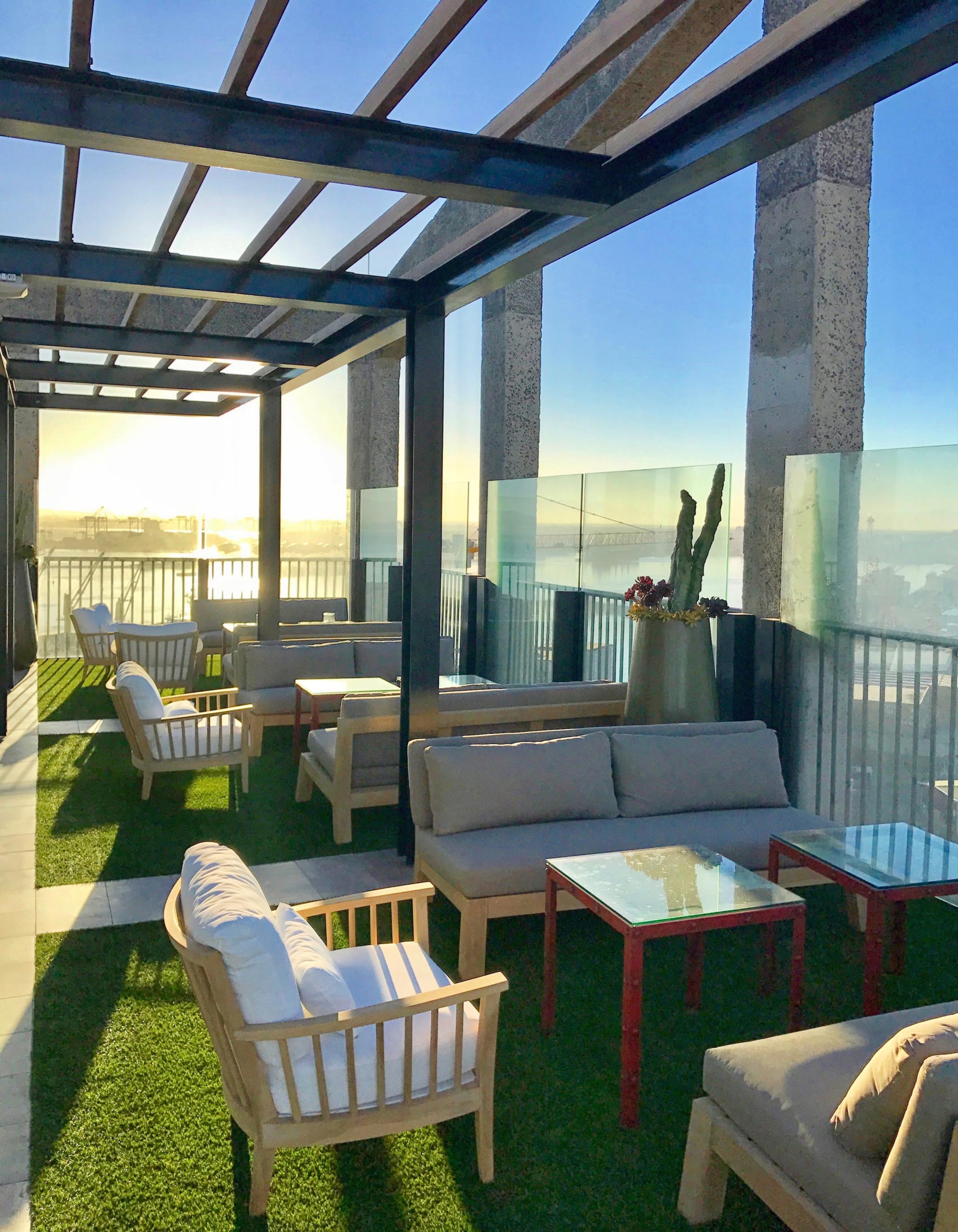 Yet another attractive option is to get a serviced apartment in the Victoria & Alfred  Waterfront.  It is 'room only' but it is of course very easy to make breakfast yourself as the apartments have fully equipped kitchens and can be pre-stocked with food items of your specification.  There are literally dozens of restaurants at the waterfront within a 10-minute walk.  It is an economical and safe choice with strict access control measures.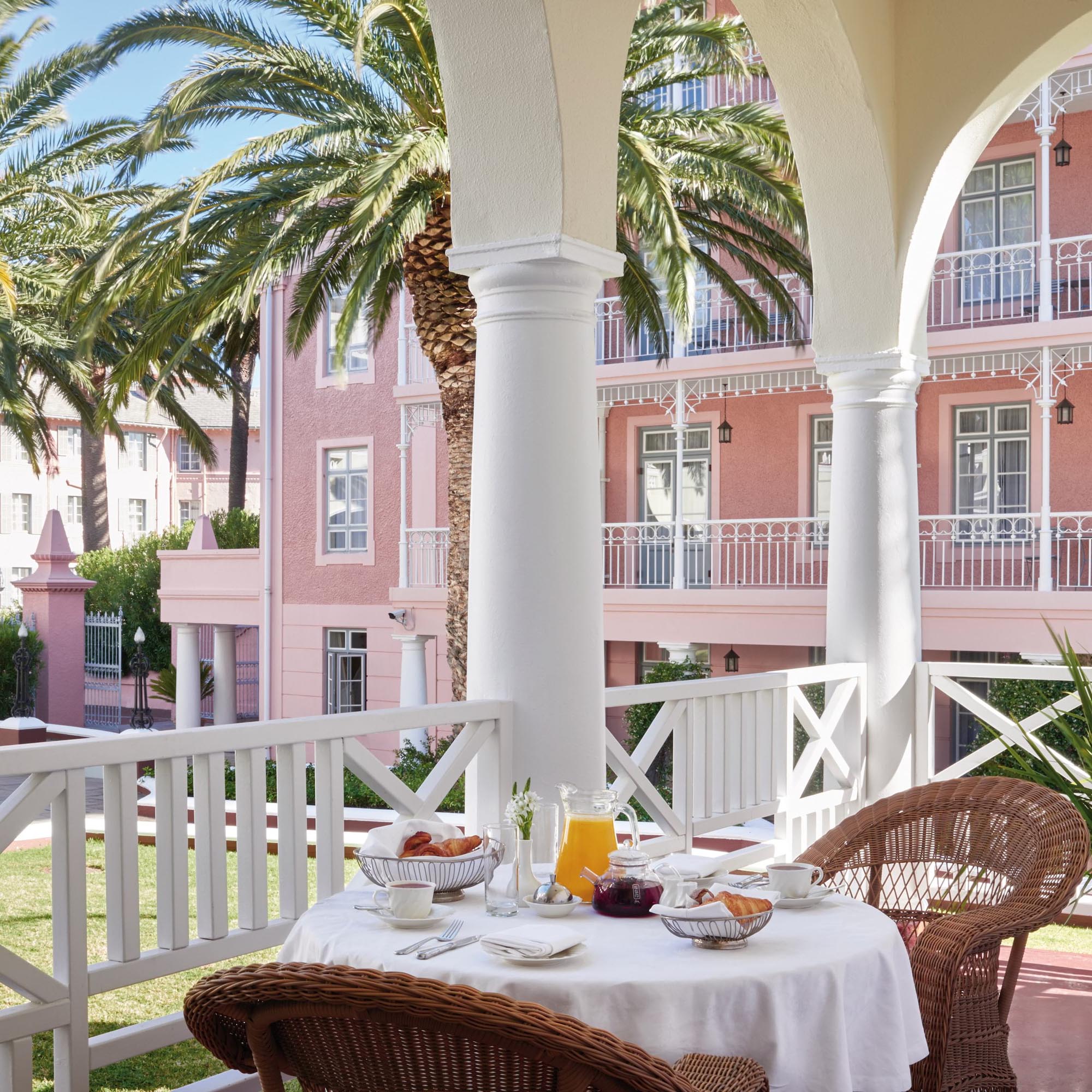 Mt Nelson Hotel - Junior Suite
Belmond Mt. Nelson Hotel
On a recent trip to Cape Town I spent four nights at the Mount Nelson Hotel in Cape Town and it was wonderful, as before. I am personally quite fond of 'old world' hotels and the Mt. Nelson is definitely that: completed in the early 1900's and beautifully maintained since then, it has lost none of its charm even though it has all the modern conveniences including Wifi.  Known locally as the 'Nellie' or the 'Pink Lady' because of its light pink exterior paint, the property has a great setting with views of Table Mountain from the balconies of some of the rooms.  Be sure to try the high tea one afternoon - it's the best in Southern Africa.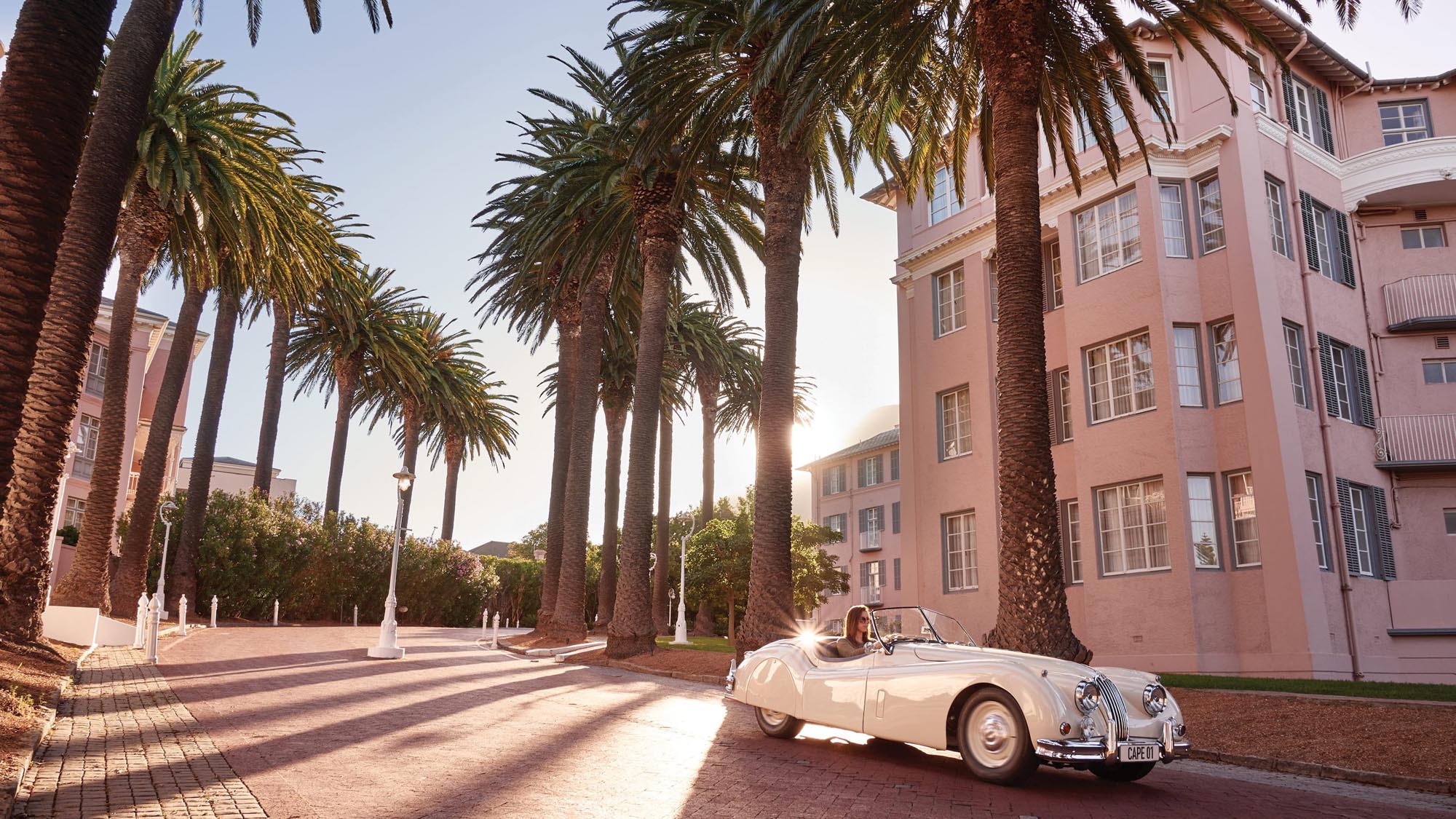 The 'Nellie' also has a large outdoor pool, and a well-equipped spa and exercise facility - somewhat hidden and a short walk from the main area but worth exploring. The hotel is quiet, secluded and well managed; the beautiful grounds have a simply stunning palm-lined entrance. The  Mt. Nelson is a short walk to various museums and places of interest just off the Company Gardens. Breakfasts are excellent with literally dozens of options in addition to the usual full English breakfast offerings.  For winter visitors (often the case for travelers from the USA as that is prime safari time), there's a 'stay for 4 nights, pay for 3' offer which will take the sting out of the not-so-great weather.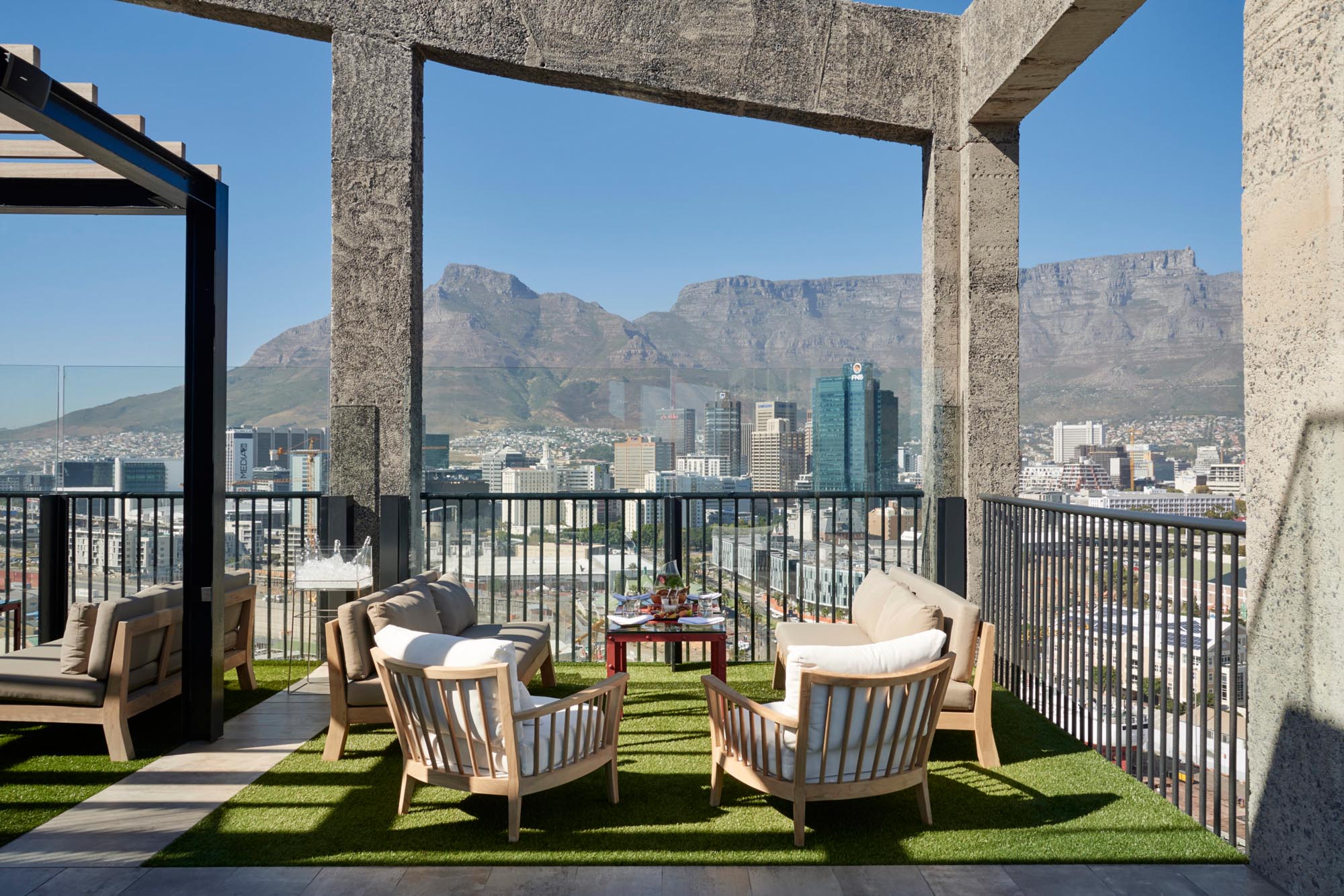 Silo Hotel
Awesome is an overworked word nowadays but it fits the Silo Hotel like a glove.  Over the course of a 2-night stay there some months ago, we had the most incredible time and found it to be like nothing we had ever experienced before.  The Silo is indeed awesome in the old-fashioned sense of the word:  from concept to design, location, views, and the impressive Zeitz Museum Of Contemporary Art Africa (MOCAA).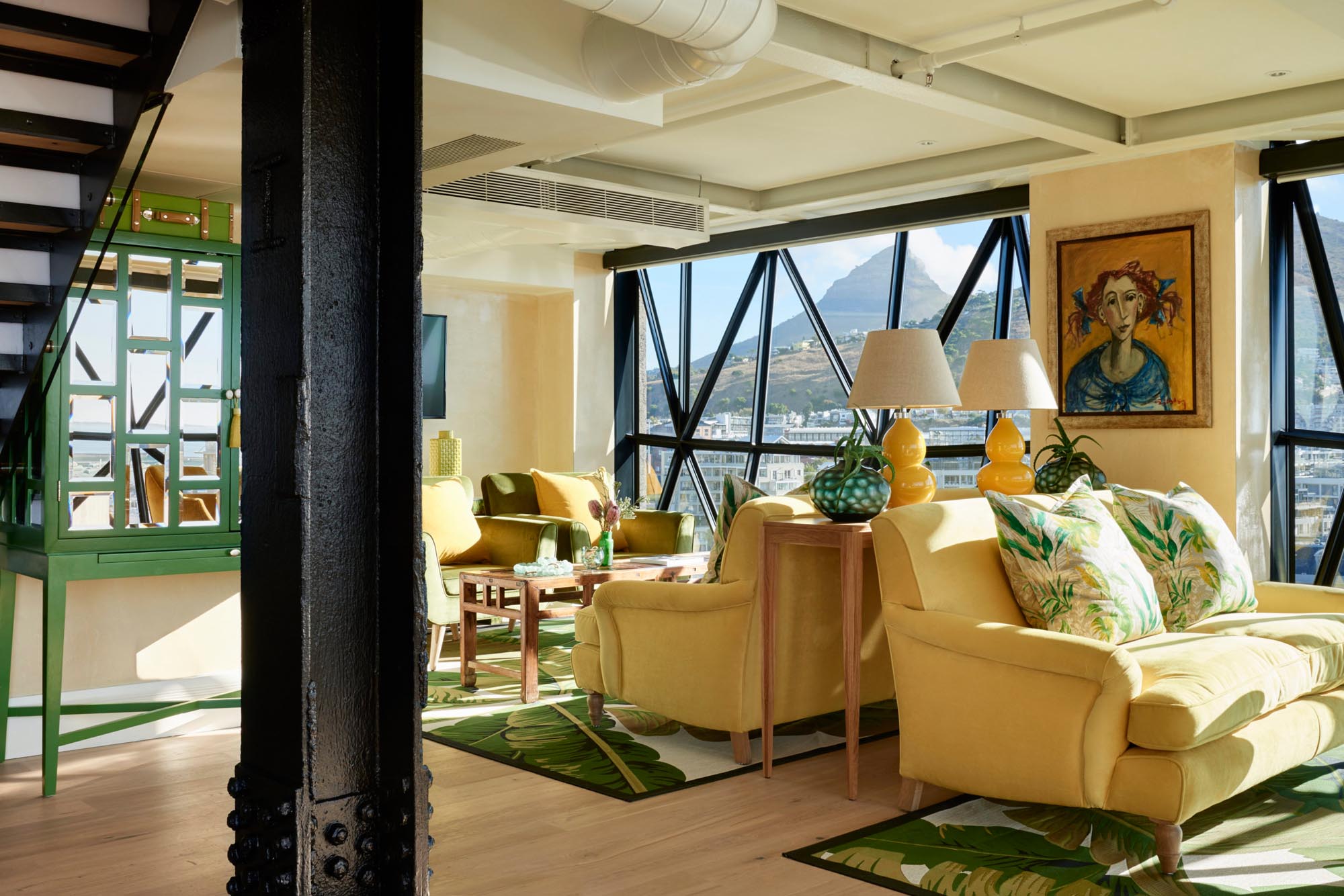 We stayed on the 7th floor in a family duplex suite decorated in a luscious lime green and we had spectacular views of the harbor, the V & A Waterfront, Signal Hill and Table Mountain – a perfect location.  We did not want to leave the suite!  On Friday evening, we invited some friends from Cape Town to join us for drinks on the Rooftop and a delicious dinner at The Granary Café. We couldn't resist ending the evening with champagne and chocolates in our marvellous suite – the Silo simply puts you in a celebratory mood!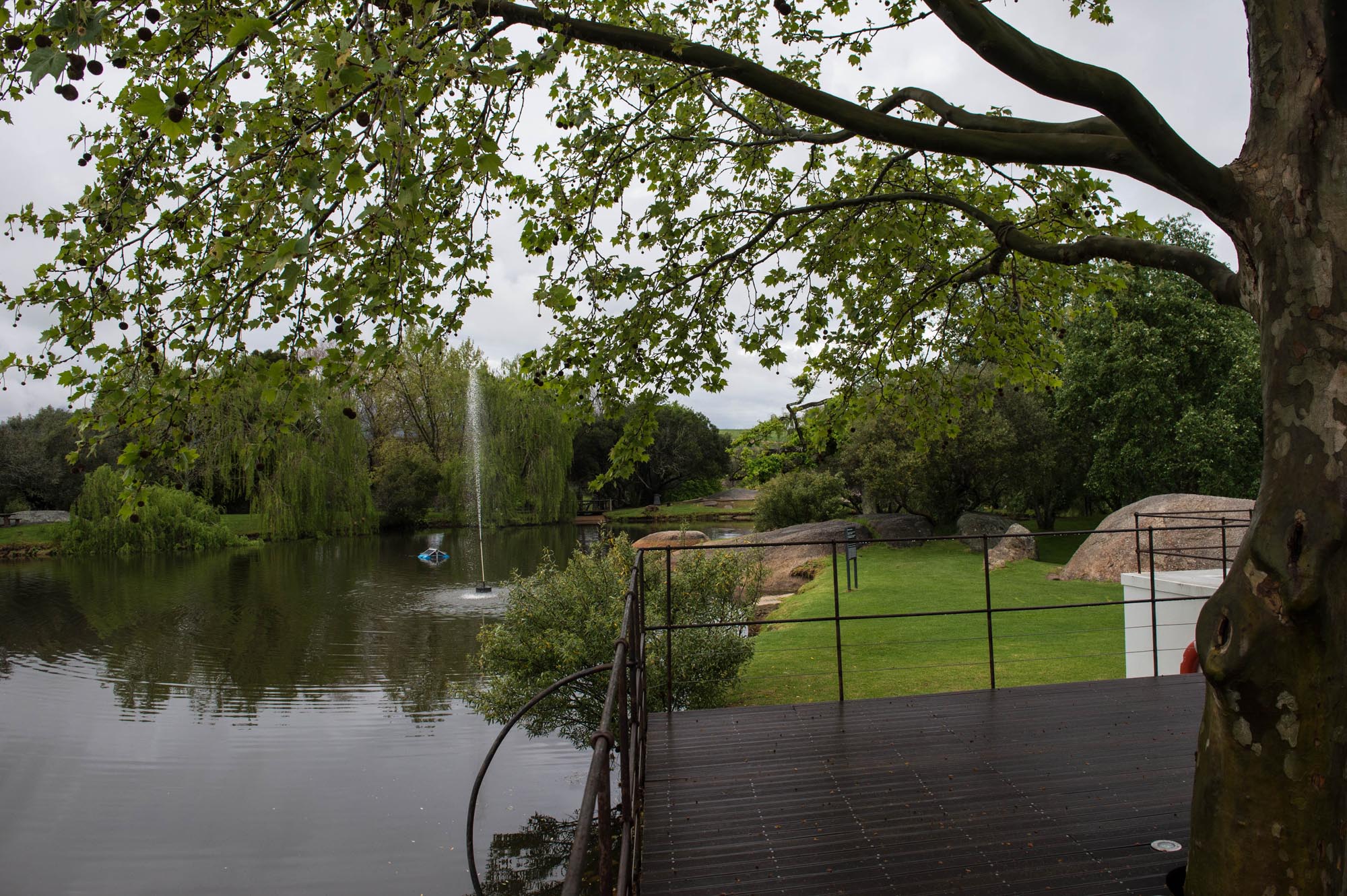 Glen Avon, Constantia
On the same trip, we had a most enjoyable time at Glen Avon,  a small 5-star boutique hotel in the Constantia winelands.   It felt very private and the staff was exceptionally friendly and accommodating.  If you enjoy an 'away from it all' location where you can relax by the pool-side, read a book, take in the birdlife and scenic beauty and perhaps go for a walk, this would be the ideal spot.   
The three-course dinner at Glen Avon on our first night there was perfectly done and presented,  rivalled by breakfast the following morning - served outside with a beautiful view over the gardens - which was fantastic.  
Kathy and I went for a run before dinner and ended up on the Grootboskloof Riverwalk – a great opportunity to get an up close and personal feel for the charming neighborhood surrounding the hotel.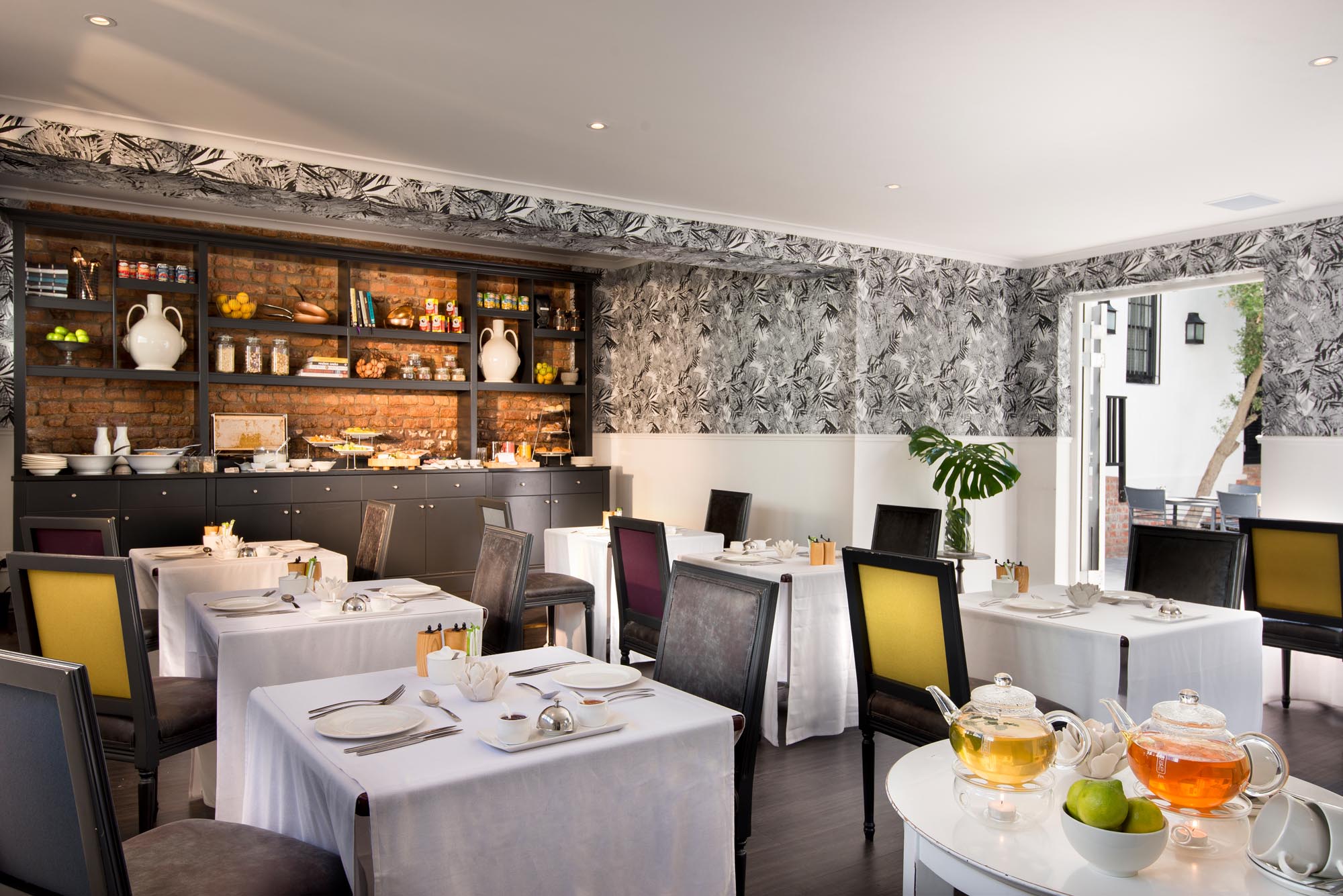 Cape Cadogan - Guest Breakfast Area
Cape Cadogan & More Quarters
Yet another small boutique hotel in Cape Town to consider, is the Cape Cadogan.  We've stayed at the property a couple of times and really liked what we saw and experienced.  Primarily, we recommend it because of location, being right off Kloof street which is choc-a-bloc with local restaurants, clubs, boutiques and small stores.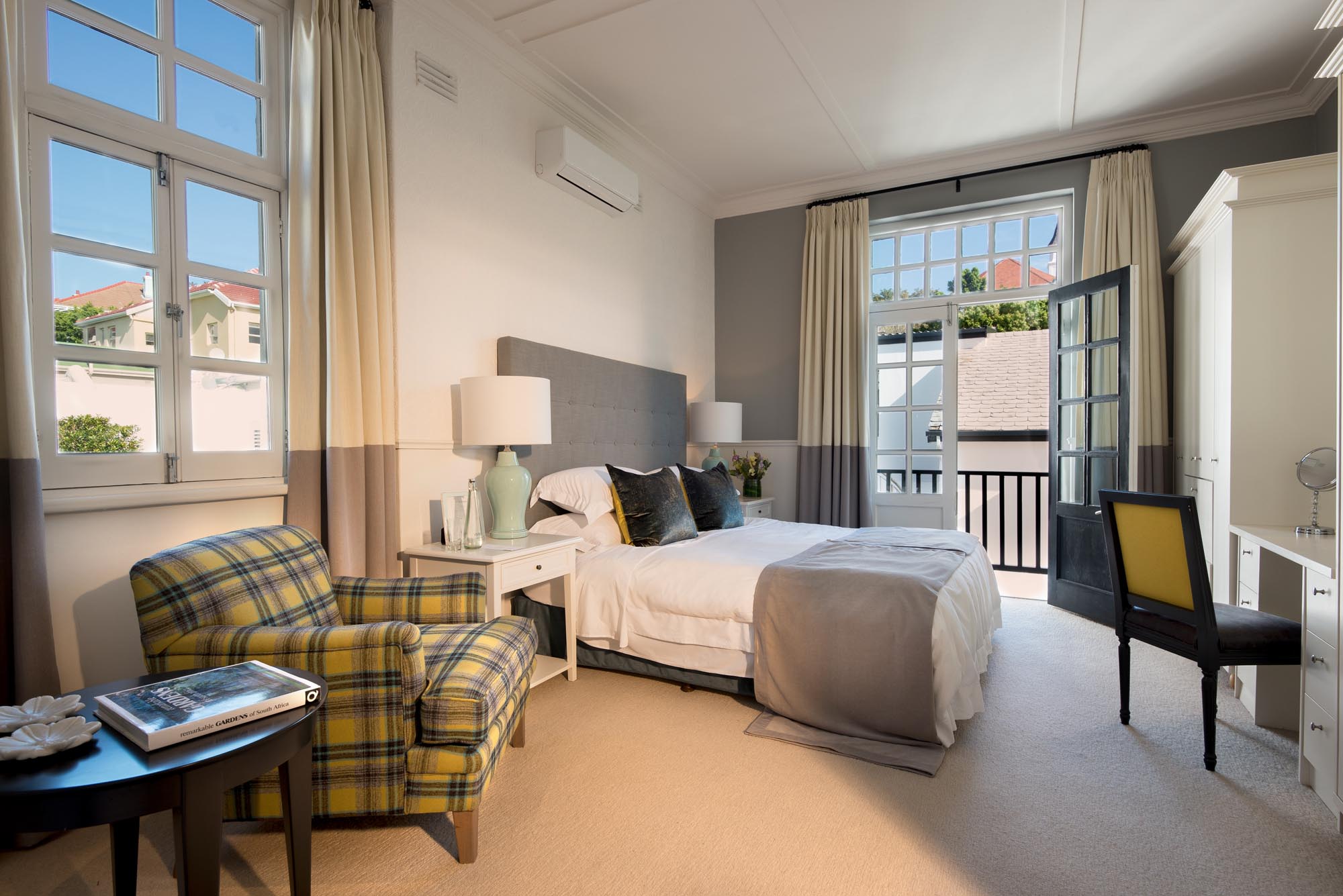 Cape Cadogan - Classic Bedroom Interior
At the V & A Waterfront most other visitors you will see are also from out of town, while the Kloof Street neighborhood is frequented by lots of Capetonians.  Also, you'd be walking distance from several interesting sights including the Company Gardens where several major museums are located, the Houses of Parliament, St. George's Cathedral and GreenMarket Square.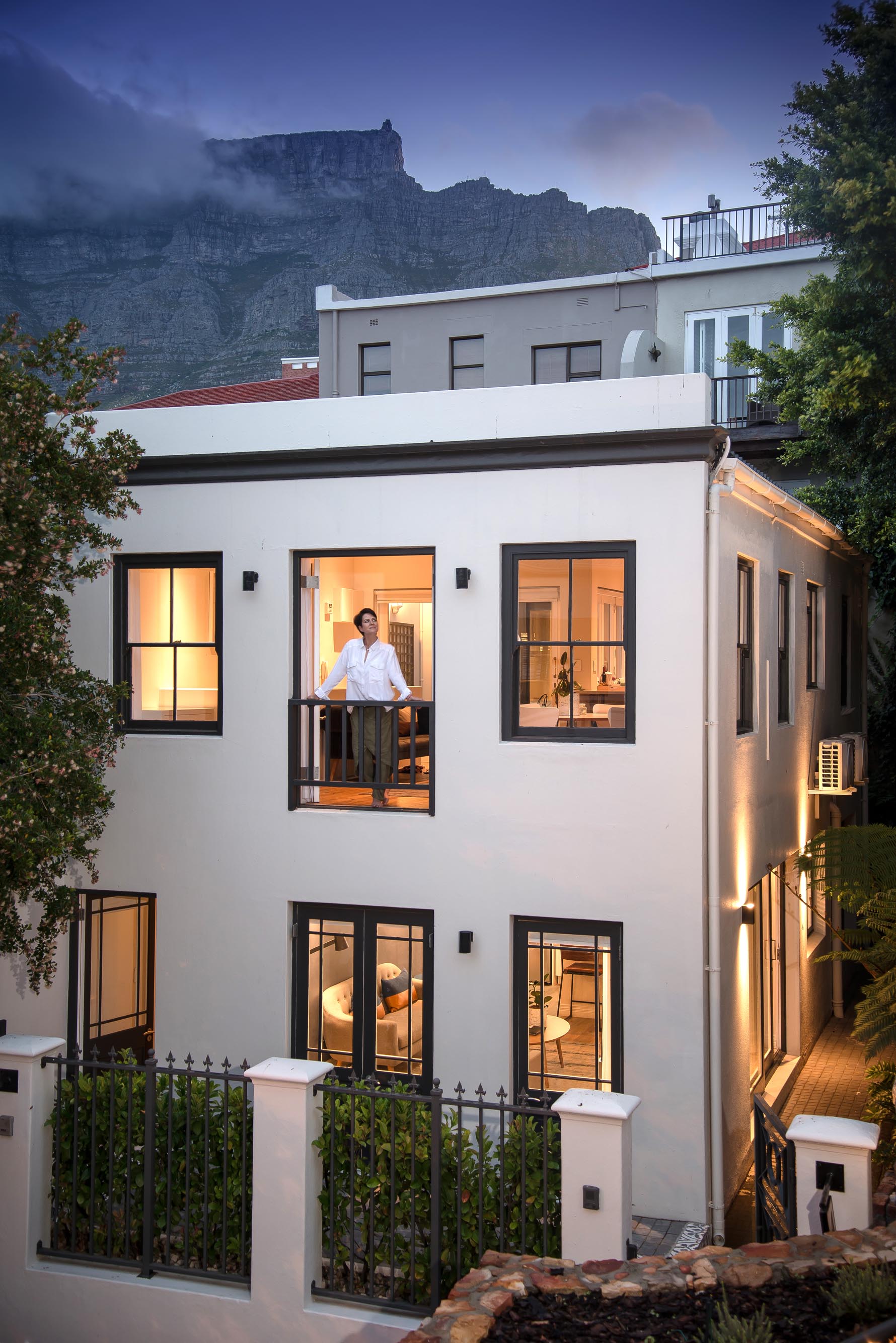 More Quarters - Luxury Room
We experienced first class hospitality at the Cape Cadogan's sister property, More Quarters, on a subsequent visit.  The rooms are well planned and spacious.  Breakfast was delicious. The management and staff were wonderful and it shares the same location advantage as the Cape Cadogan.  We returned home with a complimentary jar of Jelly Tots (everybody's favorite)! So all round a winner:  great accommodation, food and courteous staff.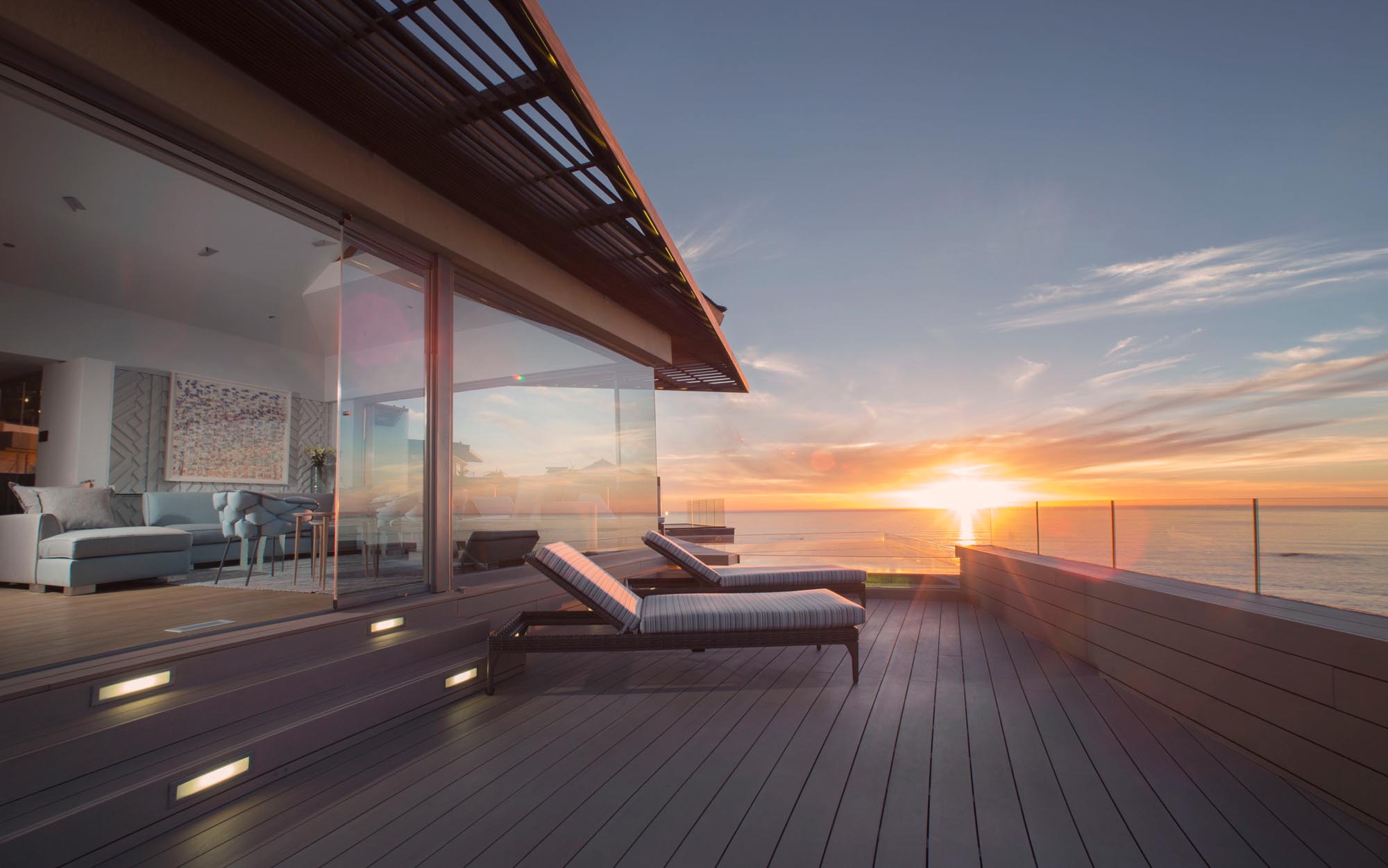 Ellerman House
So many accolades have been directed at Ellerman House, that it leaves one searching for something new or insightful to say about this immaculate property.  What the hotel says about itself is true:   you never want to leave! On our most recent visit we stayed in the Ellerman Suite and certainly enjoyed the privacy and the most incredible view of Bantry Bay.  We toured the superb art gallery which takes visitors on a journey that explores the huge social and cultural shift in South Africa from the mid-nineteenth century to present day.  We checked out the wine cellar - one of the best in Cape Town - and enjoyed a walk-through of the two exquisite villas.  As before, our meals were out of this world – we still fondly recall a particularly delicious scallop dish.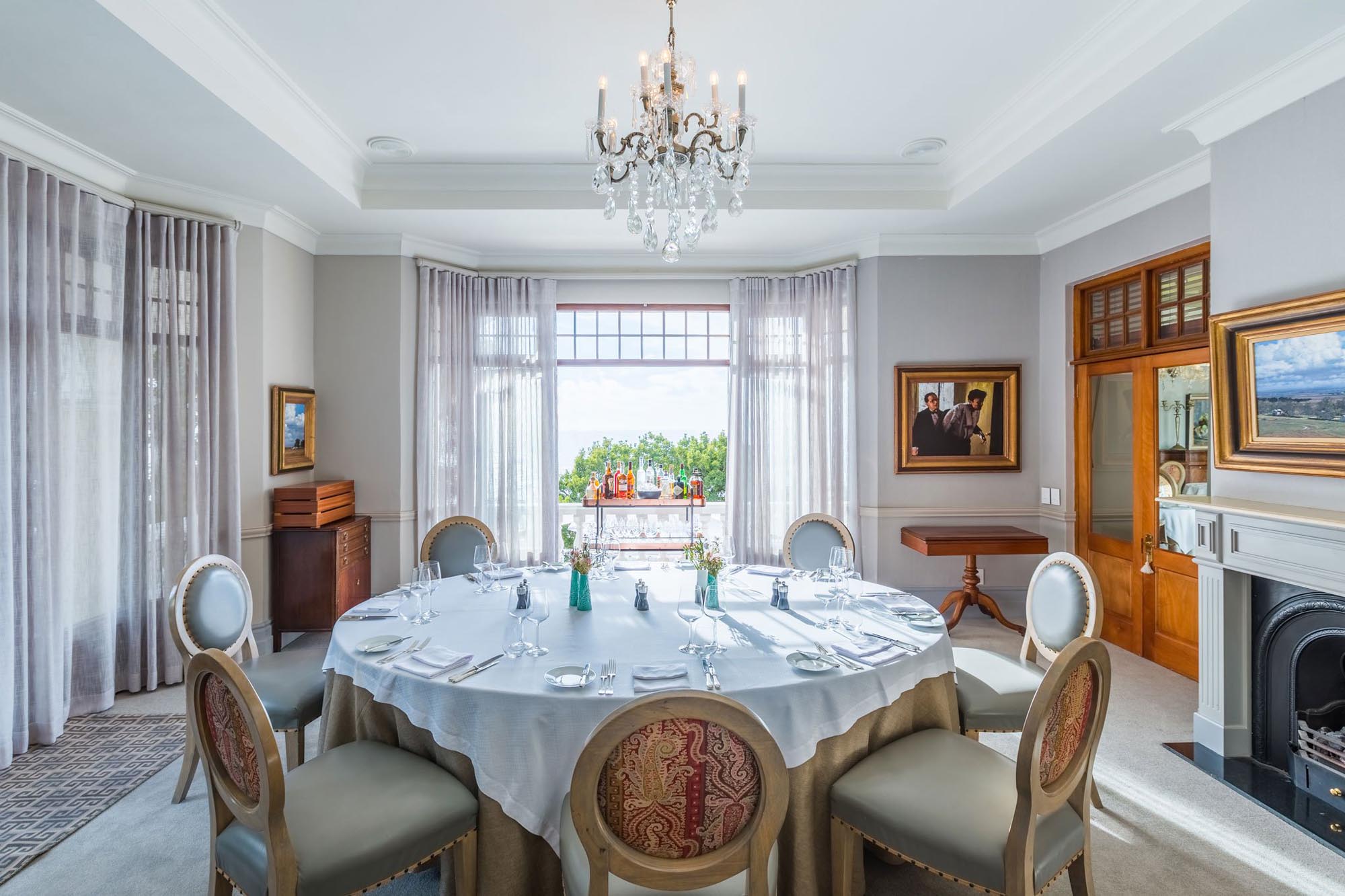 Tackling the Bantry steps on two separate occasions was worth the effort to make it down to the Sea Point Promenade for a couple of our best ever scenic runs.  Memories of these rave runs will remain vibrant in our minds until we can make it back to Ellerman House, to tackle those steps one more time, and to again experience the singular joys of spending more time in this finest of establishments.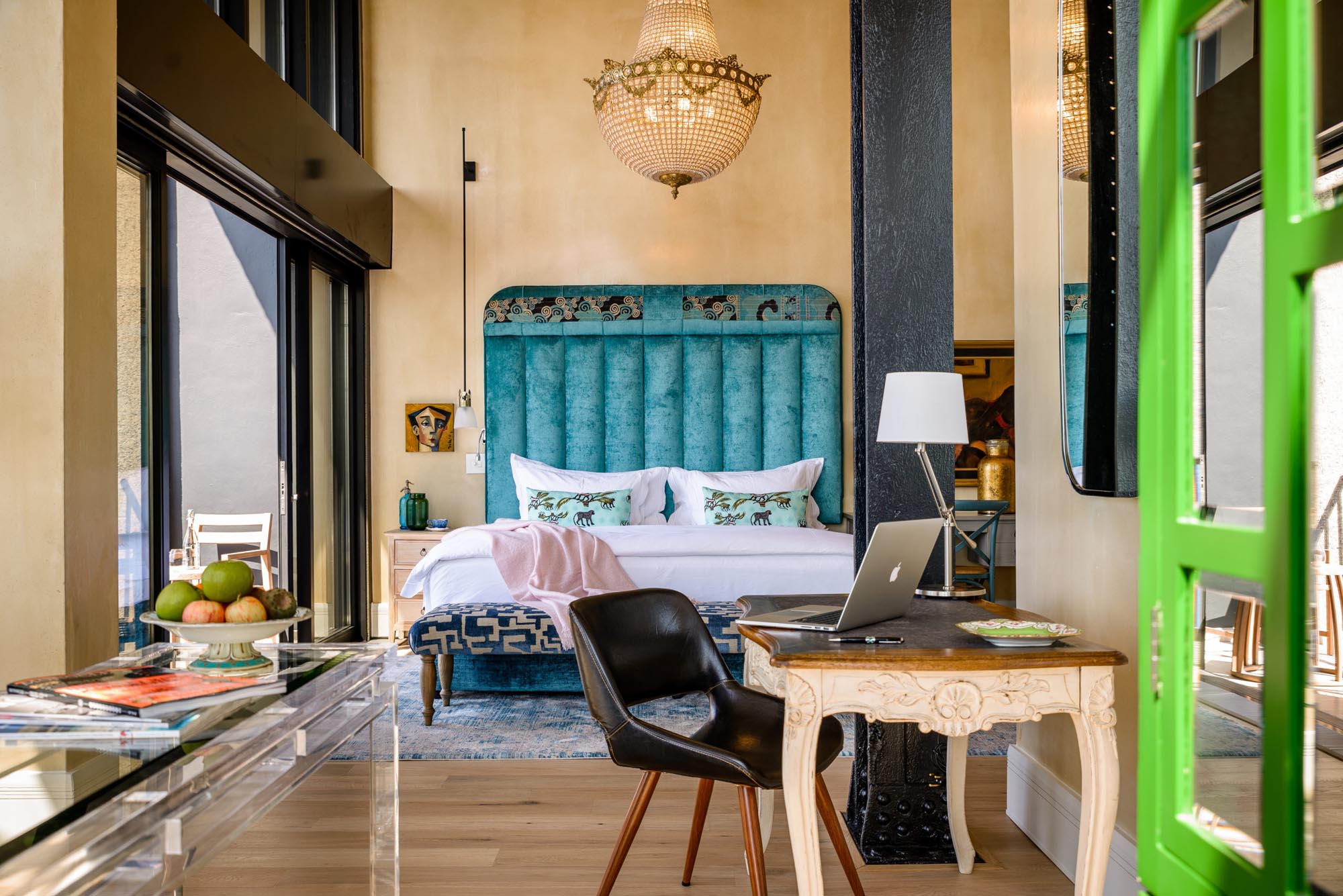 In next week's blog, we take a closer look at a very special African mammal, the African Painted Dog.  We'll include  some of our favorite photographs and highlight a few of the best places in Africa where these rare, endangered predators can be found.