$cat_name = 'category'; $categories = get_the_terms($post->ID, $cat_name); foreach ($categories as $category) { if ($category->parent) { echo $category->name; } } ?>
May 07, 2020
"Only in Africa": Kirstenbosch National Botanical Gardens, Cape Town
Share: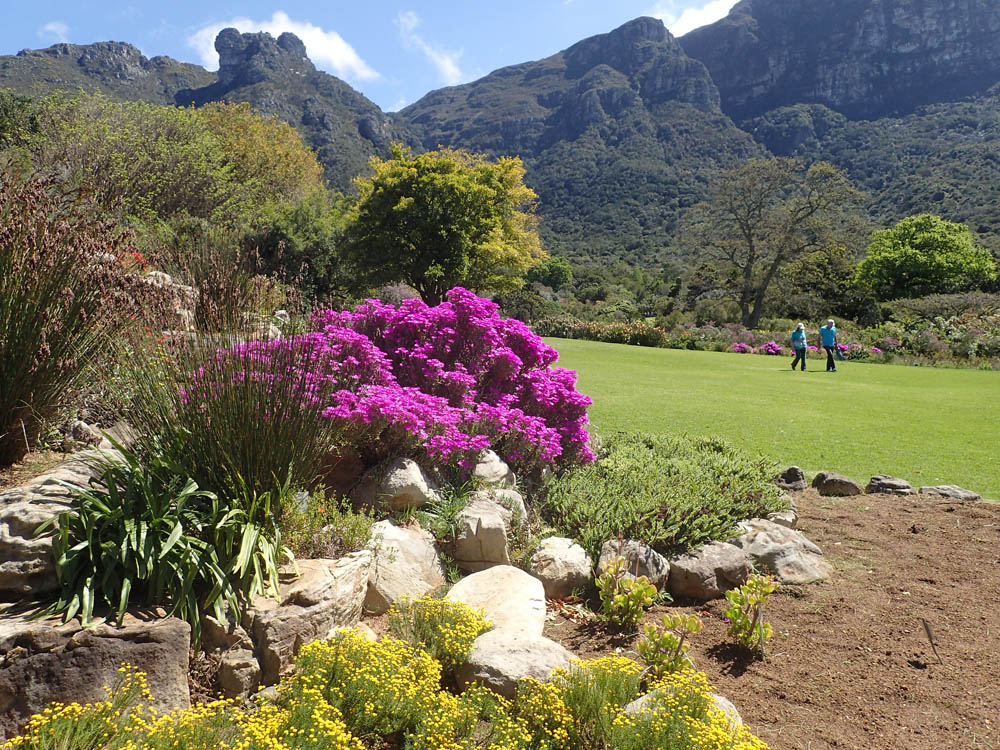 "Only in Africa":
Kirstenbosch National Botanical Gardens, Cape Town
The city of Cape Town and the surrounding Cape Peninsula has a long list of places to visit and things to do.  Clearly high on the list of 'must do's' is a trip to the top of Table Mountain, either by Cable Car or for more intrepid visitors, by hiking up one of the ravines.  Second only to that outing, any visitor to Cape Town needs to make time for Kirstenbosch.  It is one of the great botanical gardens of the world, a national treasure, and Capetonians are rightfully proud and also protective of this sprawling expanse of gardens and associated structures, sheltered below the eastern slopes of Table Mountain.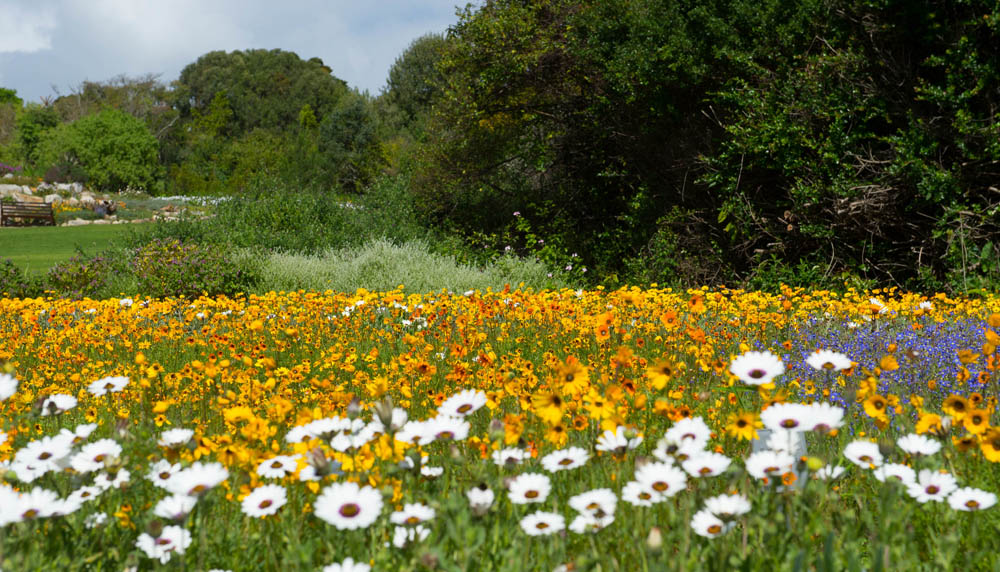 Kirstenbosch National Botanical Garden is at first glance an ambitious, awe-inspiring undertaking; a beautifully situated collection of gardens and micro-habitats, fountains, aquifers, herbariums, performances, food service and entertainment options. Step inside and you'll discover its true appeal, its seemingly never-ending reservoir of small surprises and hidden secrets, some just waiting to be seen and others revealing themselves only occasionally to lucky passersby.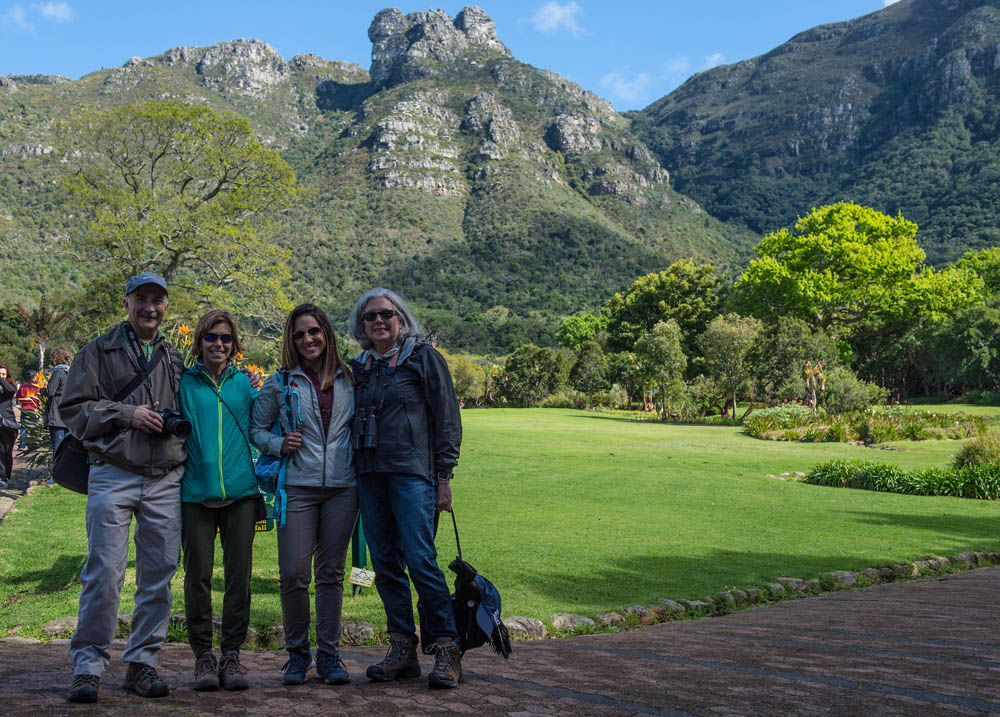 One day it might be a sighting of a Spotted Eagle Owl (always watch for a clutch of other visitors staring up into a tree), the next time a gorgeous Protea Cynaroides in full bloom, a stand of vibrantly colorful daisies, a group of kids dressed up for a midsummer's night party, or a profusion of the special Nelson Mandela 'Gold' variety of the Strelitzia plants in full bloom.  Kirstenbosch is more than 100 years old but it is always new, always fresh, clean and  family-friendly to boot.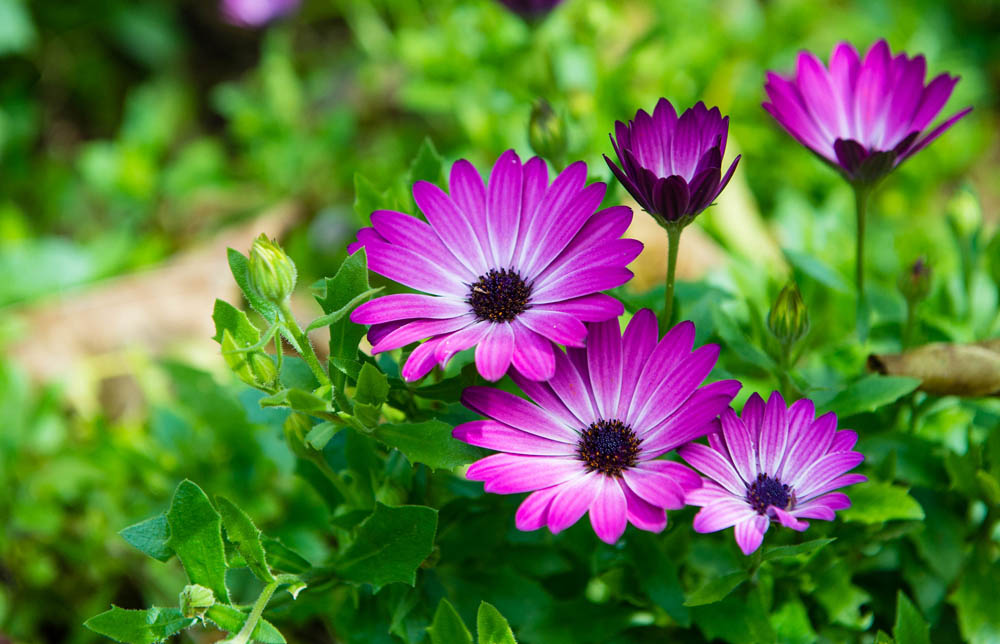 I first visited Kirstenbosch as a child, and have been back dozens of times, most recently just a few weeks ago.  Kirstenbosch attracts more visitors than any other sight in the Mother City, including Table Mountain and the Victoria & Alfred Waterfront.  Even so, there are no long lines here; at worst it takes a few minutes to buy a ticket.  No two to four hour waiting in a line here like at the Table Mountain Cable Car ticket office, in season!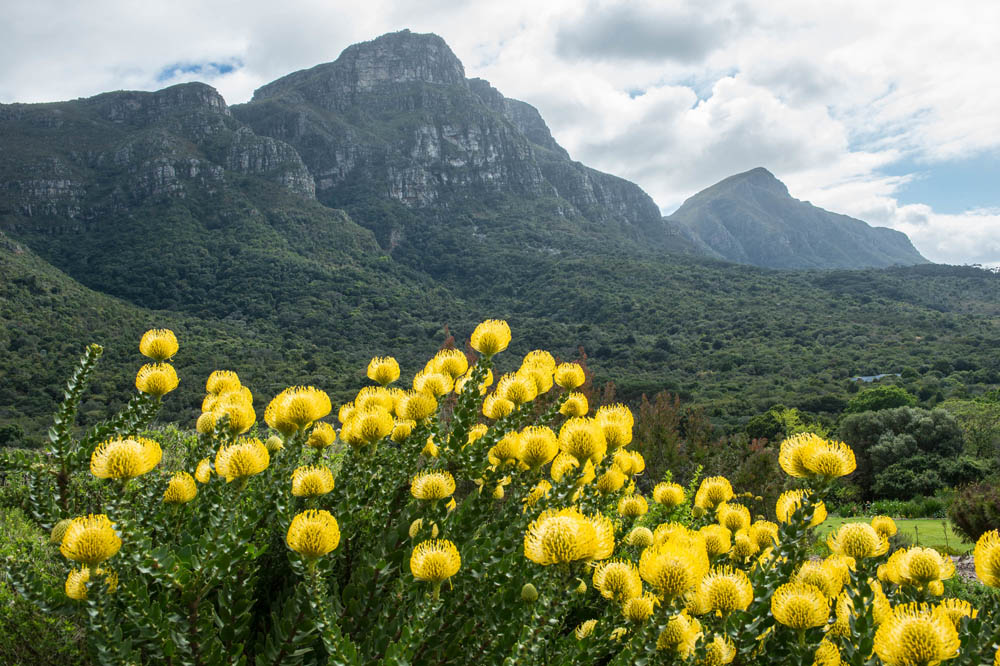 The Southern Africa spring from late August through November is arguably the very best time of the year to be in Kirstenbosch. This is just after the rainy season when the full spring bloom effect is visible everywhere.  On a recent September visit I remarked to a companion that I had not seen Kirstenbosch in such splendid shape in many years.  There were blazingly colorful displays of red, yellow, purple and orange to be seen all over the place.  The Namaqualand daisies, vygies, pincushions, arum lilies, watsonias and many other species were in full bloom and it was simply magnificent.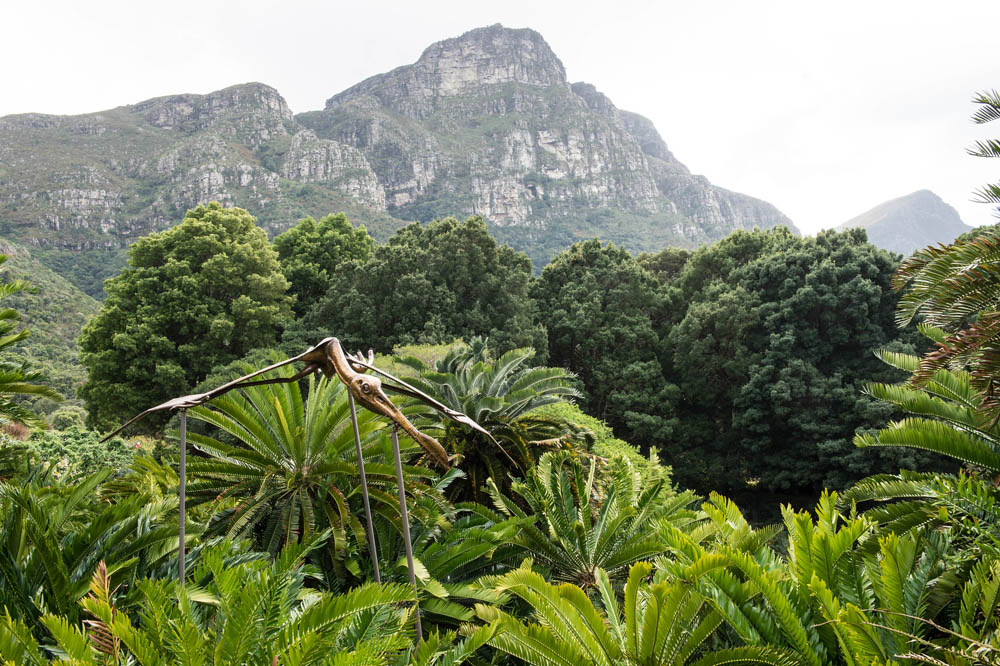 Proteas
If your time is limited, you'd want to take in the protea gardens, the 'boomslang' canopy walk and the cycad garden, three of Kirstenbosch's most celebrated and fascinating elements.  The protea garden takes pride of place due to these hardy, graceful plants being mostly endemic to South Africa, at the pinnacle of the 'fynbos' species, a group of plants found mostly in South Africa and very much limited in distribution to the Cape Floral Kingdom.
All the proteas are worth seeing, but be sure to look for the Protea Cynaroides, South Africa's national flower, which produces a particularly handsome giant flower.   Fynbos is at its best during winter (June through August) when many species are in flower and the Fynbos walk is alive with color.   If you're lucky you may see the stunning Protea Sugarbird and one or more species of sunbirds, including the endemic Orangebreasted Sunbird. These beautiful birds can often be seen flitting about the proteas and other flowering plants, year-round.  In addition to the proteas or sugarbushes, you will also see the colorful, delicate pincushions, cone bushes and various protea shrubs.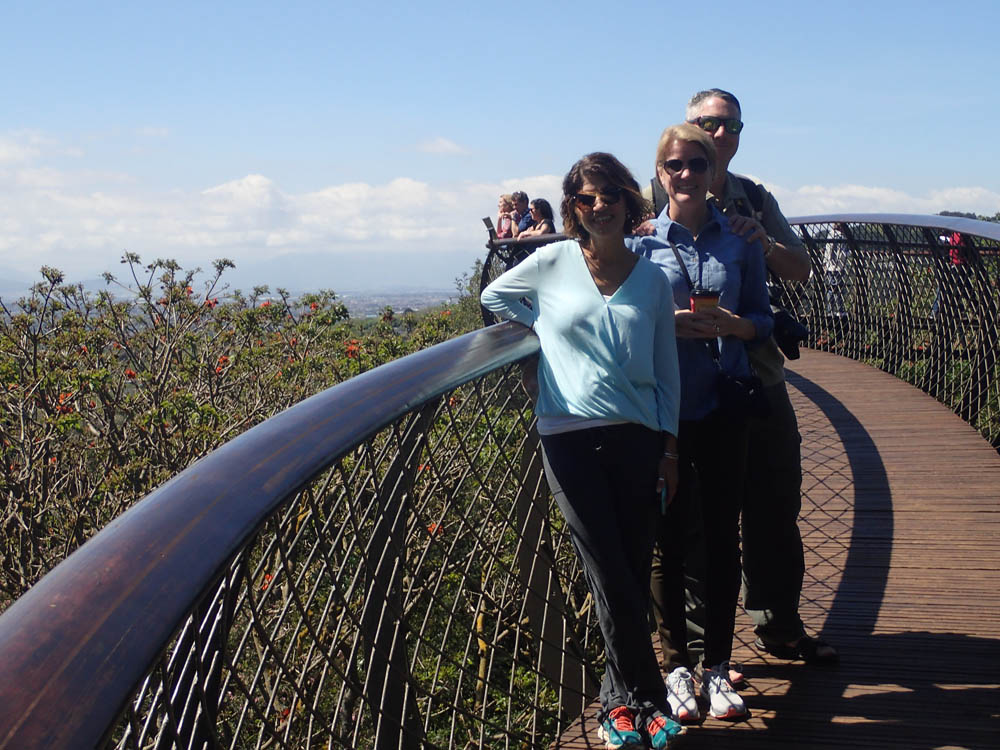 Boomslang Canopy Walk
The boomslang canopy walk is a relatively new addition to Kirstenbosch, having been completed in 2014.  The first time I saw it was literally by accident. I was following some guineafowl around – trying to get a better photograph – and stumbled into the base of the canopy walk.  Which of course I had to try right away.  The Boomslang (which is Afrikaans for Tree Snake) is an elevated structure which twists through the tree canopy at a height of up to 40 feet above the ground, with superb views over the gardens and Table Mountain.  It is wheelchair-friendly and the design – with ribbed supporting beams in the style of a snake's skeletal structure – is quite pleasing to the eye.   This low-impact raised walkway is about 425 feet long, narrow and slender, with a few wider view-point areas.  It lightly snakes its way through the canopy, without being an eyesore or being too intrusive.  It is more than just a traditional boardwalk – like a snake, it winds and dips and stays obscured within the forest.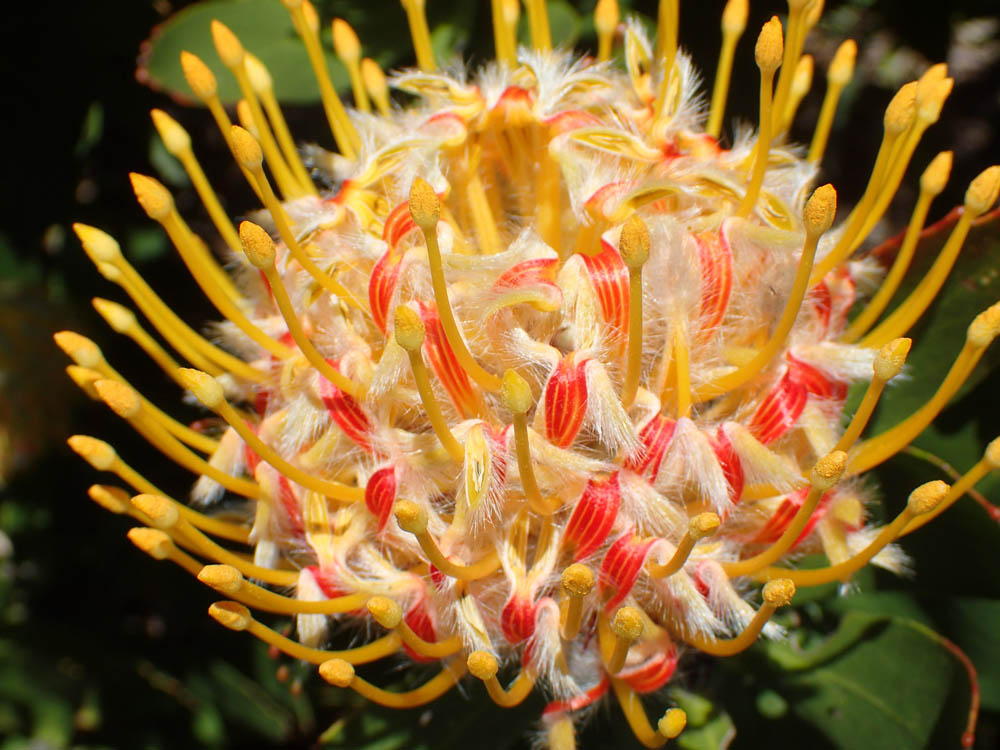 Cycad Amphitheater
Kirstenbosch's cycad amphitheater is one of the oldest parts of the garden, having been established within the first ten years of its existence.  Cycads – also known by their scientific name of Encephalartos  – are palm-like in appearance.  They are often referred to as 'living fossils' – not because they are millions of years old, but because they have changed very little since the Jurassic Era, or 'Age of the Dinosaurs', 150 – 200 million years ago.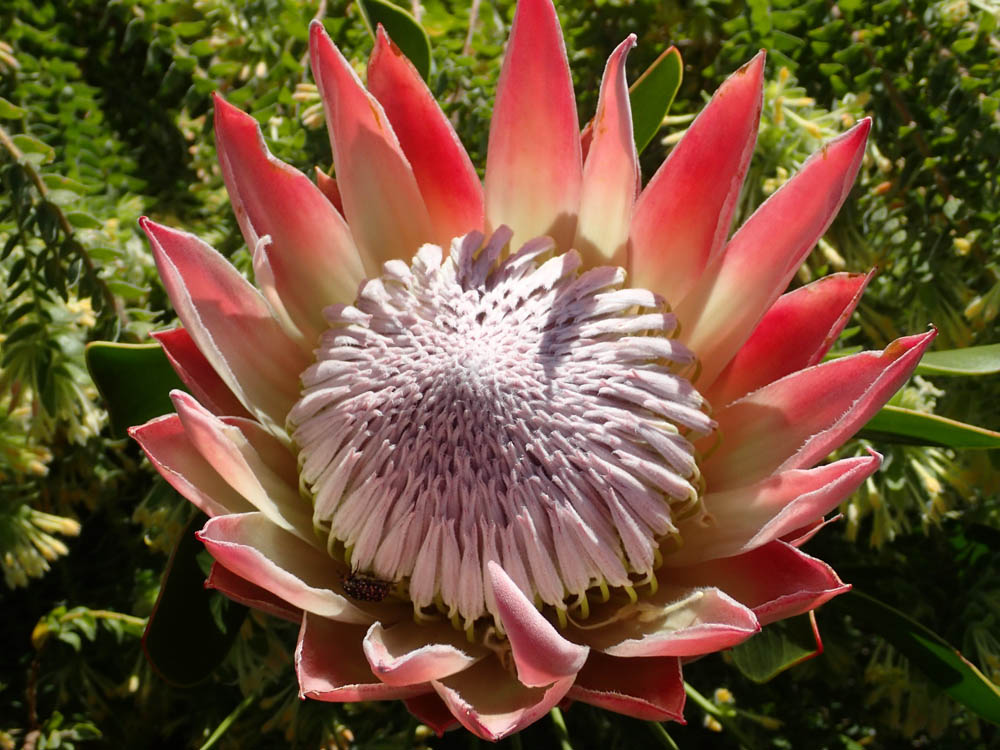 Lurking behind the giant cycad trees are a collection of life-size tin sculptures of various dinosaur species which roamed the earth at the time when cycads grew in abundance.   The sculptures, which are the work of Zimbabwean artist David Huni, highlight the plight of many cycad species which are critically endangered and may soon, like the dinosaurs, become extinct. Their presence makes for an intriguing and fun adventure for young and old.  Stand there for a minute, let your mind wander and it becomes quite easy to imagine a real Pterodactyl swooshing by with loudly flapping wings.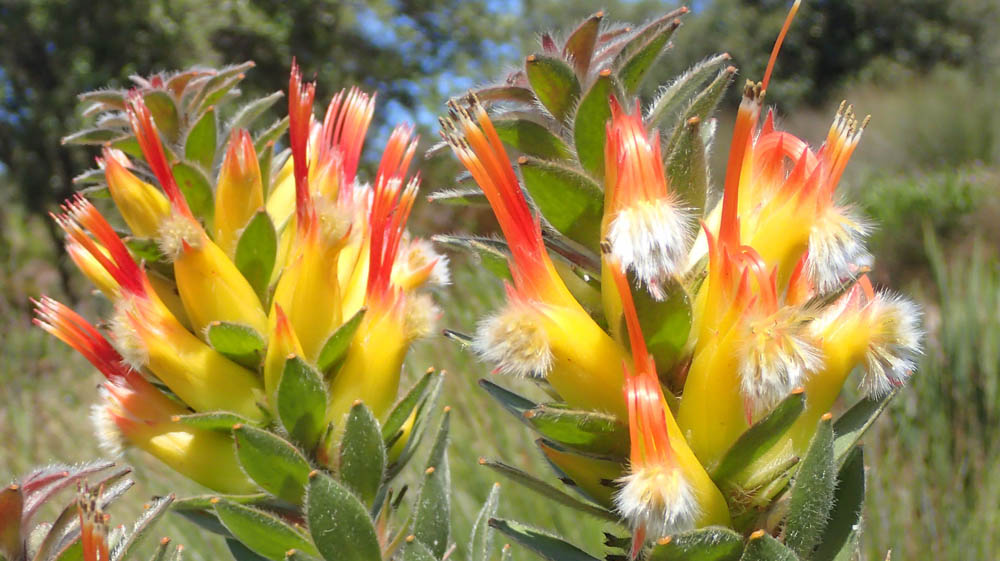 The Cycad  Collection at Kirstenbosch  contains 37 of the  approximately 40 Southern African cycad species.  Cycads are mostly rare and endangered in their natural habitats all over Africa.  Unfortunately, they are constantly under threat from unscrupulous collectors.   Kirstenbosch has an active propagation program to increase the number of plants available to gardeners and collectors in order to take the pressure off the few remaining plants in the wild.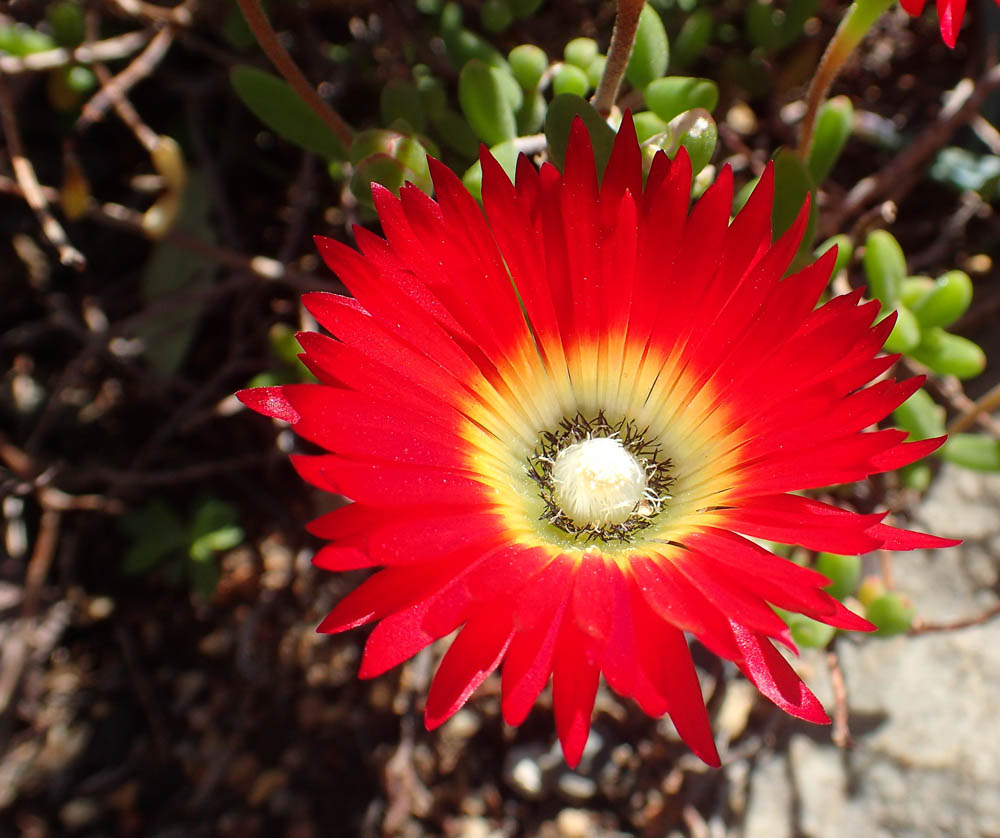 Moyo Restaurant & Summer Concerts
Time permitting,  you can  enjoy lunch at Moyo Restaurant, which is easy to find in the central part of the garden.   On past visits we've tried and enjoyed the quasi-traditional fare with innovative versions of old favorites such as bobotie, samoosas, pap (rustic polenta) and boerewors (farmer sausage) rolls.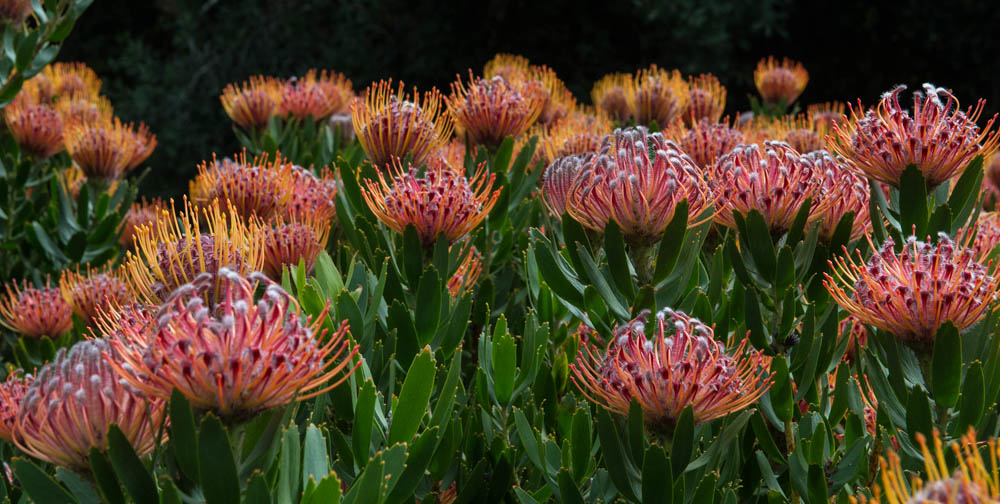 During the Cape Town summer months, Kirstenbosch is the venue for regular live sunset concerts on the rolling lawns.  That is when Capetonians gather their picnic baskets, friends, and family, and enjoy some of the best music South Africa has to offer in the shade of Table Mountain.  So, if you happen to find yourself in Cape Town from about November through April, check the local entertainment listings.  The Kirstenbosch Summer Concerts are smoke-free, kid-friendly and great for a family outing.
YOU MIGHT ALSO BE INTERESTED IN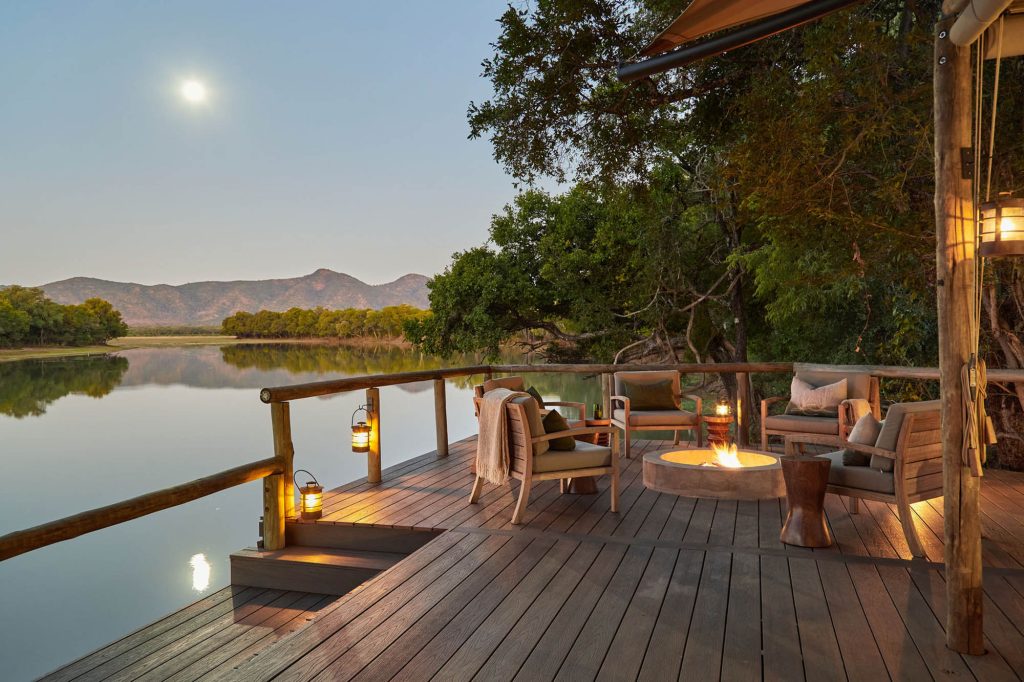 10th Sep 2021
Chindeni and the Bushcamp Company, Zambia
By late July we found ourselves at Chindeni, a small Bushcamp Company property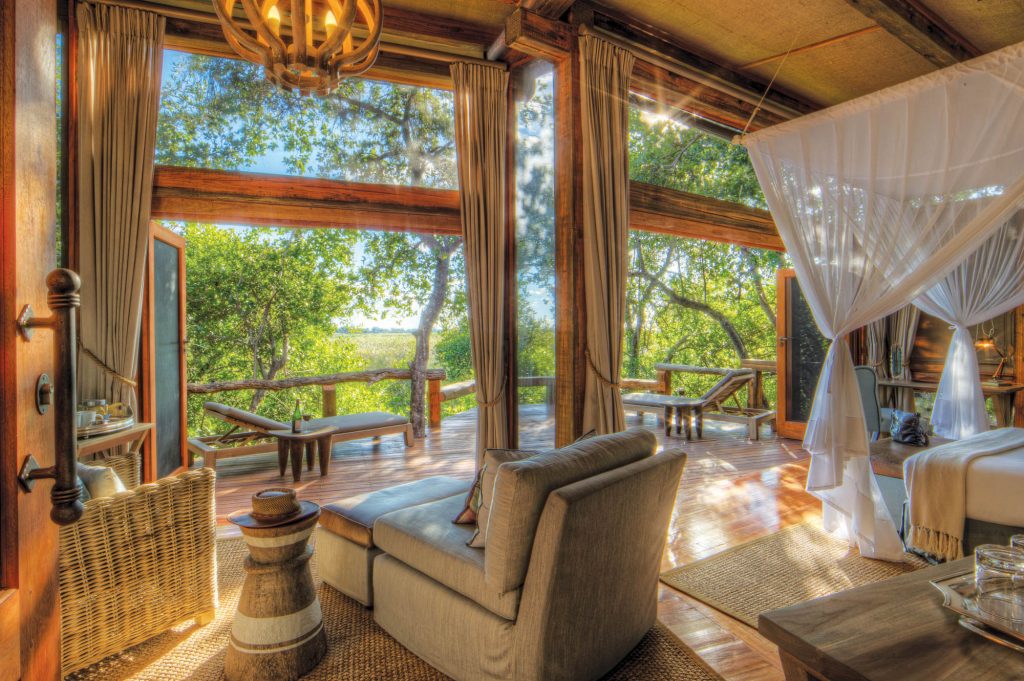 3rd Oct 2022
Camp Okavango, Botswana
Camp Okavango is in the heart of the permanent part of the Delta. In this idyllic setting there are no vehicles, and it is just a short walk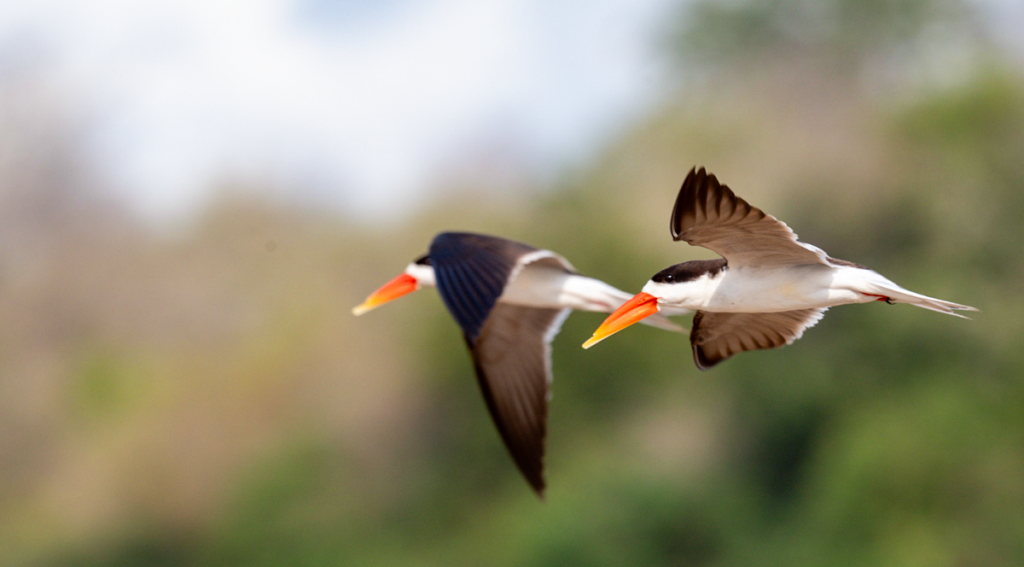 14th Oct 2023
From My Safari Notebook: Wildlife Photography
Birds in flight and wildlife photographers have an uneasy relationship. Things go wrong as often as they go right. Getting focus-lock on a moving subject
SUBSCRIBE TO OUR NEWSLETTER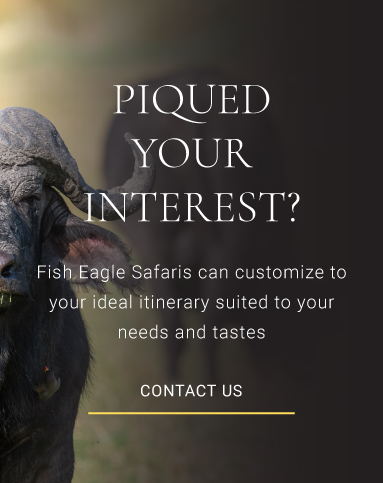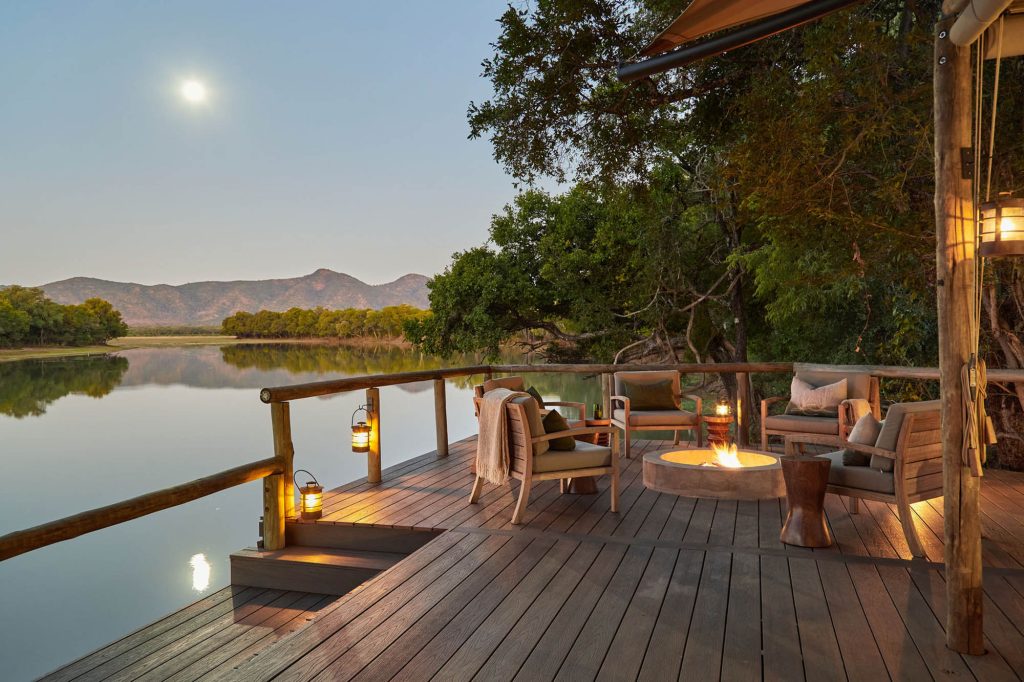 10th Sep 2021
Chindeni and the Bushcamp Company, Zambia
By late July we found ourselves at Chindeni, a small Bushcamp Company property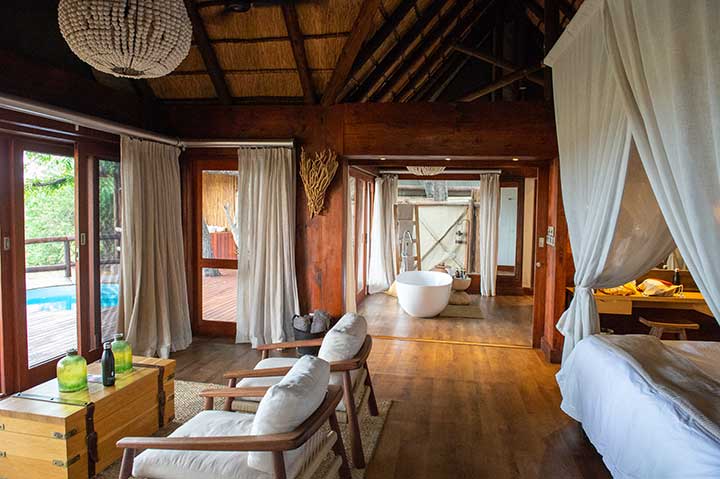 4th Aug 2022
On Safari At Belmond Eagle Island Lodge, Okavango Delta
What is the 'secret sauce' for an unforgettable few days on safari in Botswana? It starts with the animals, of course. The elephants, lions, giraffes, hippos