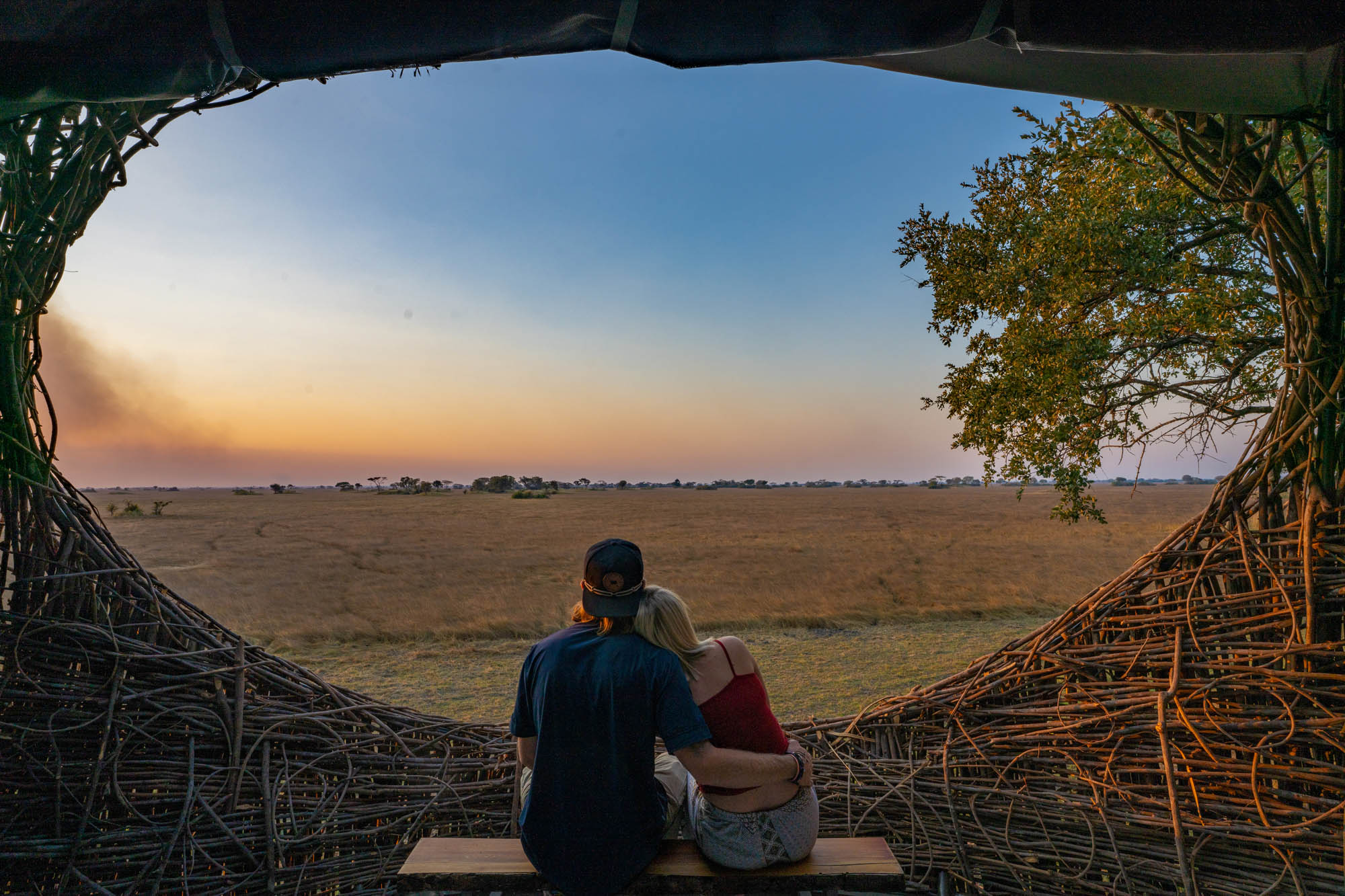 Photo by Green Safaris
Chisa Busanga and the Northern Busanga Plains, Kafue
Where many of us live – certainly here in Houston – two rear view mirrors on the left and right hand side of a car are not enough. You really need two additional wide-angle mirrors to make your way safely around the freeways. In Zambia? How about zero mirrors. In the wilderness areas we visited this last July, most of the mirrors on the game drive vehicles had been rendered inoperable. There is no need to see what is behind you because there is nothing there. In some areas there were not even any doors on the game drive vehicles. Don't need them, don't have them…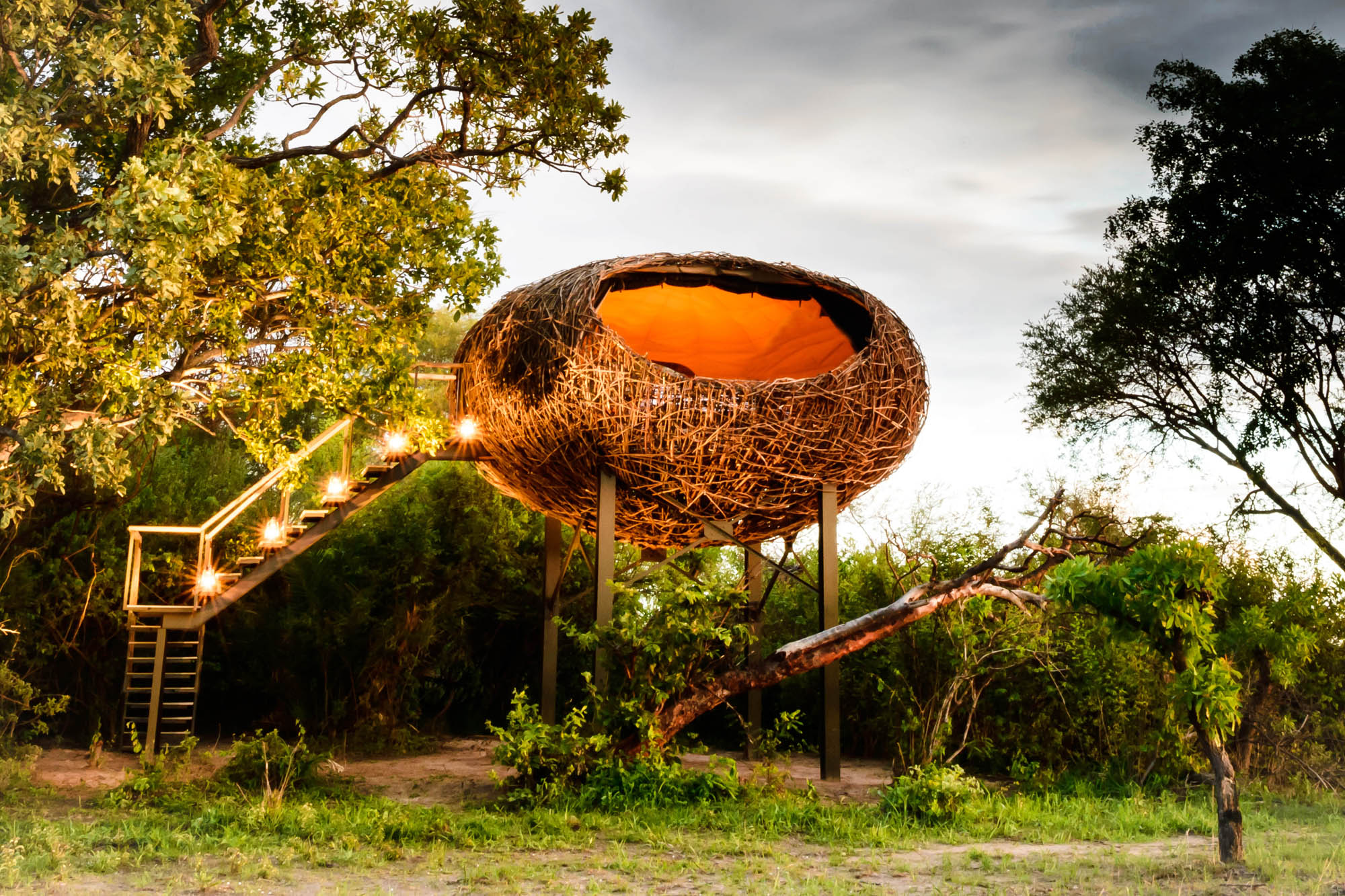 My impressions are still fresh but above all Zambia was an authentic, classic safari experience. Everything felt real and genuine, from the greeting at Lusaka International Airport to the treatment we received at the various camps. The management, staff and guides at these camps were friendly and accommodating, and did everything they could to keep us happy and entertained. But more than that, they seemed to take a genuine interest in us.  We never ever felt like 'just another guest' or visitor – and this carried through to after-dinner conversations which were always lively and fun.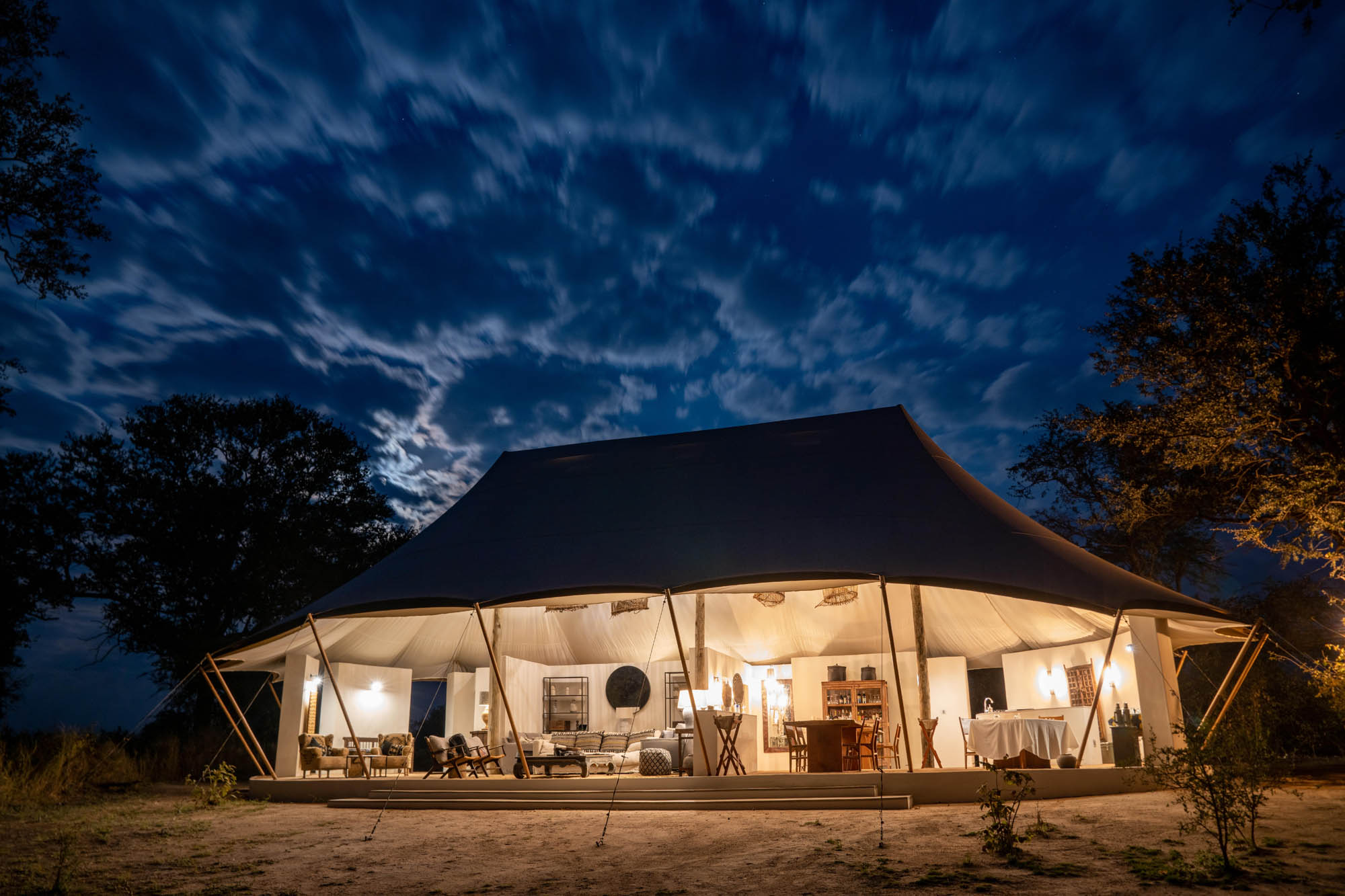 In summary, the trip was everything we had anticipated and more: remote, fantastic camps, excellent guiding, great views of a dizzying variety of mammals, birds and other wildlife, amazing scenic beauty, generally light to practically non-existent tourism traffic,  first class food and drink and seamless transfers between camps and national parks.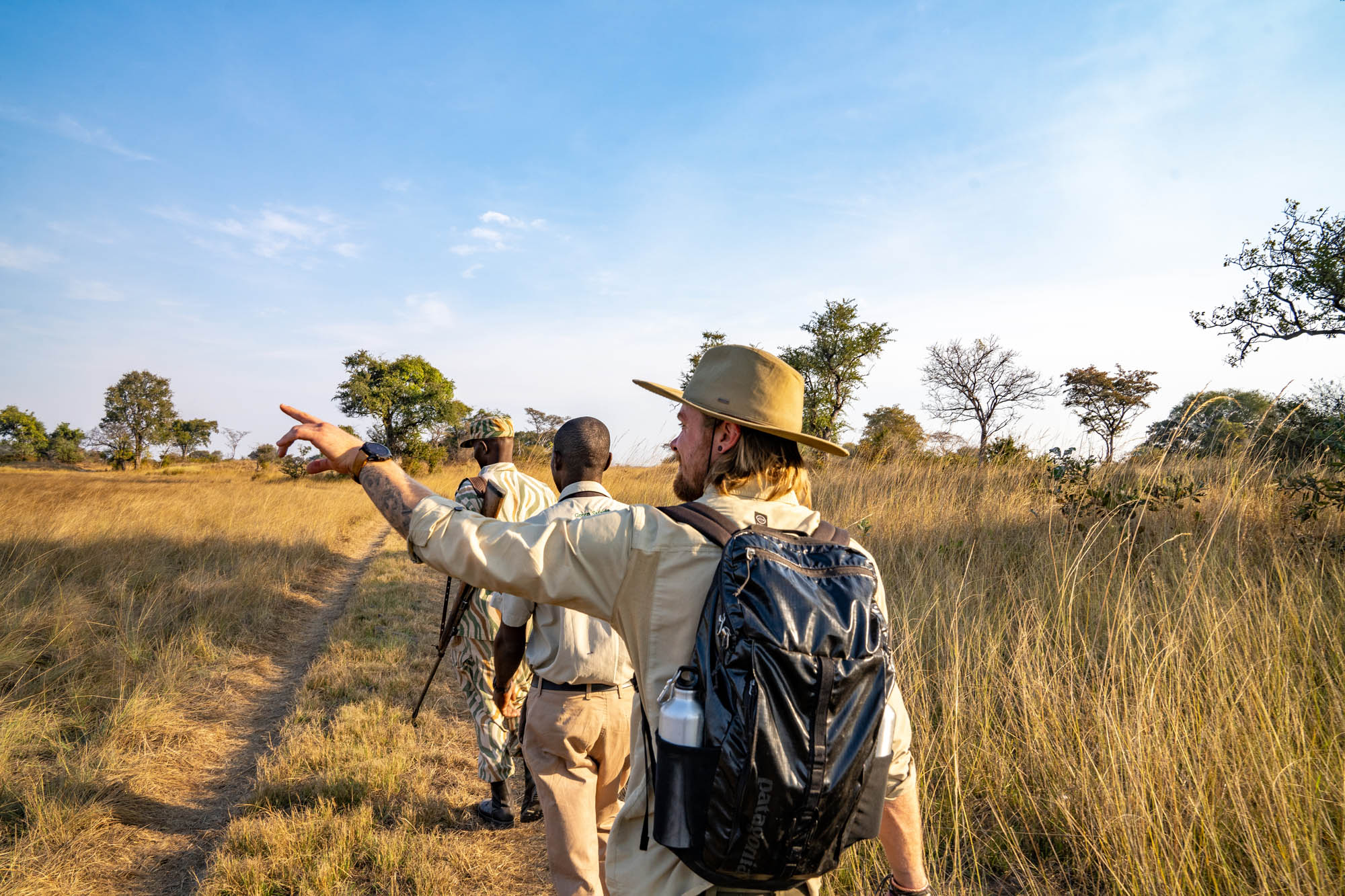 Activities were very diverse, ranging from game drives to walking, boating, canoeing, observing wildlife from hides, night drives, and a private lunch on the Zambezi River.  There we were, drifting downstream on one of the mightiest rivers in Africa, being served sparkling wine and orange juice, and tucking into a delicious meal…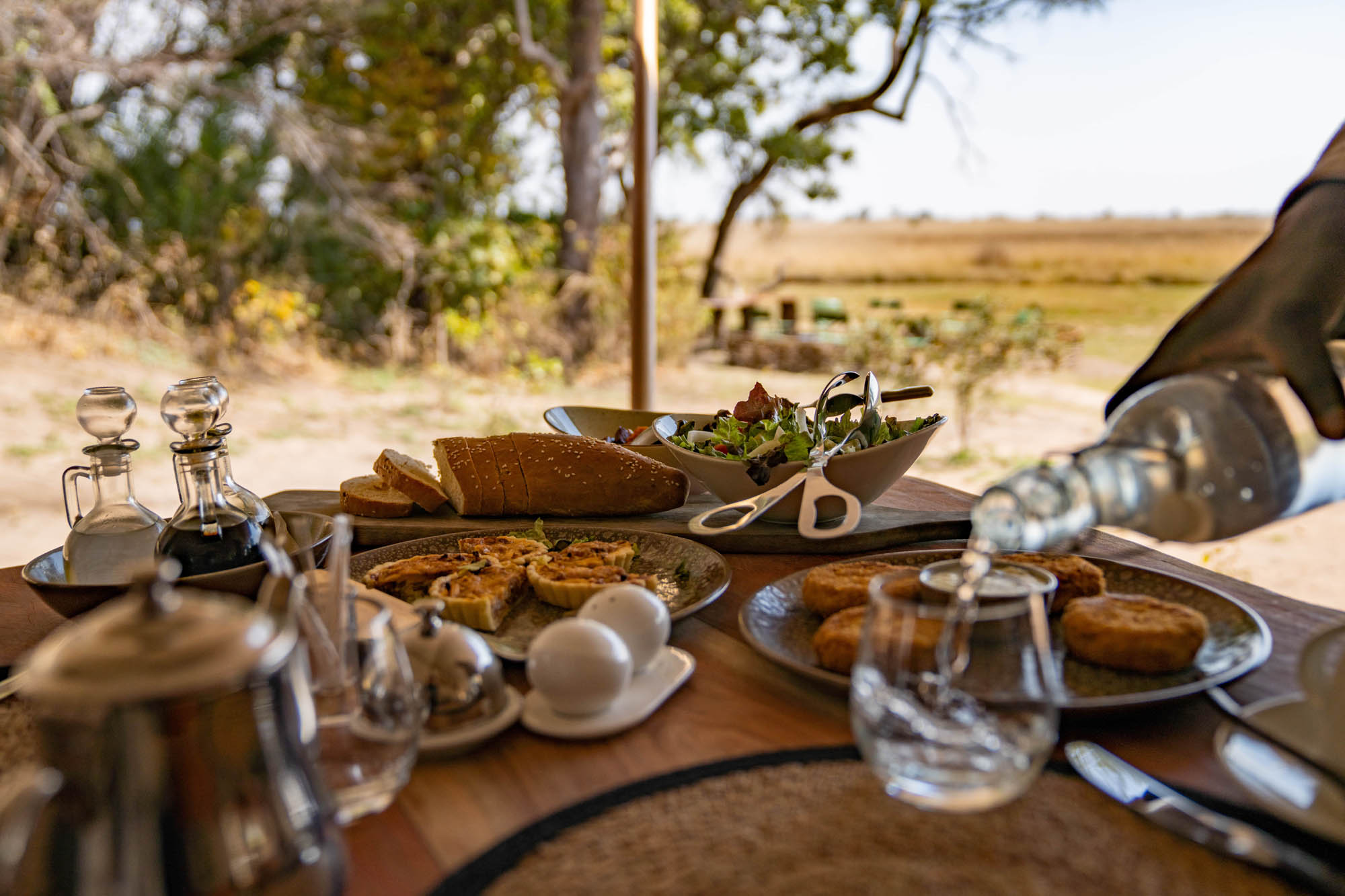 But I'm running a little ahead of myself.  In the last week of July, we traveled from Musekese in the Lufupa area, to Chisa Busanga Camp.  On our arrival there, Camp Manager Chipasha Mwamba - 'everyone calls me Pasha' - sat us down for the customary arrival briefing.  Pasha made an indelible impression as an enthusiastic, passionate and very warm person and we enjoyed her company throughout our all too brief stay.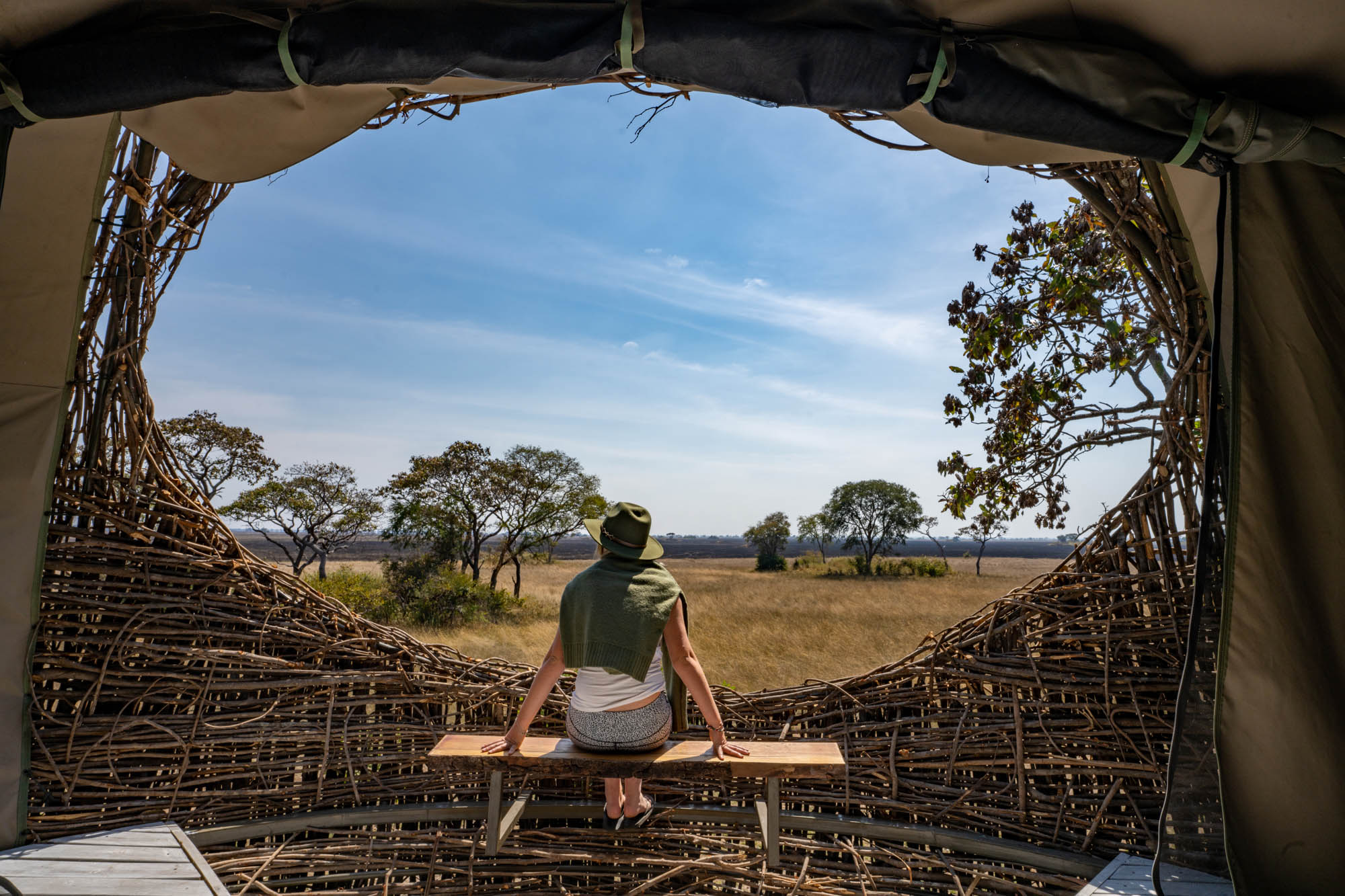 Even before we were shown to our accommodation which consisted of innovative, elevated 'nest' tents, Pasha helped me out with a battery re-charging issue.  She was almost never out of sight during our stay at Chisa Busanga which is unusual for camp managers  - yet highly prized and appreciated by visitors.  I have no doubt that Pasha will keep things running exceedingly smoothly at Chisa Busanga and future guests can look forward to spending some time in her vivacious company.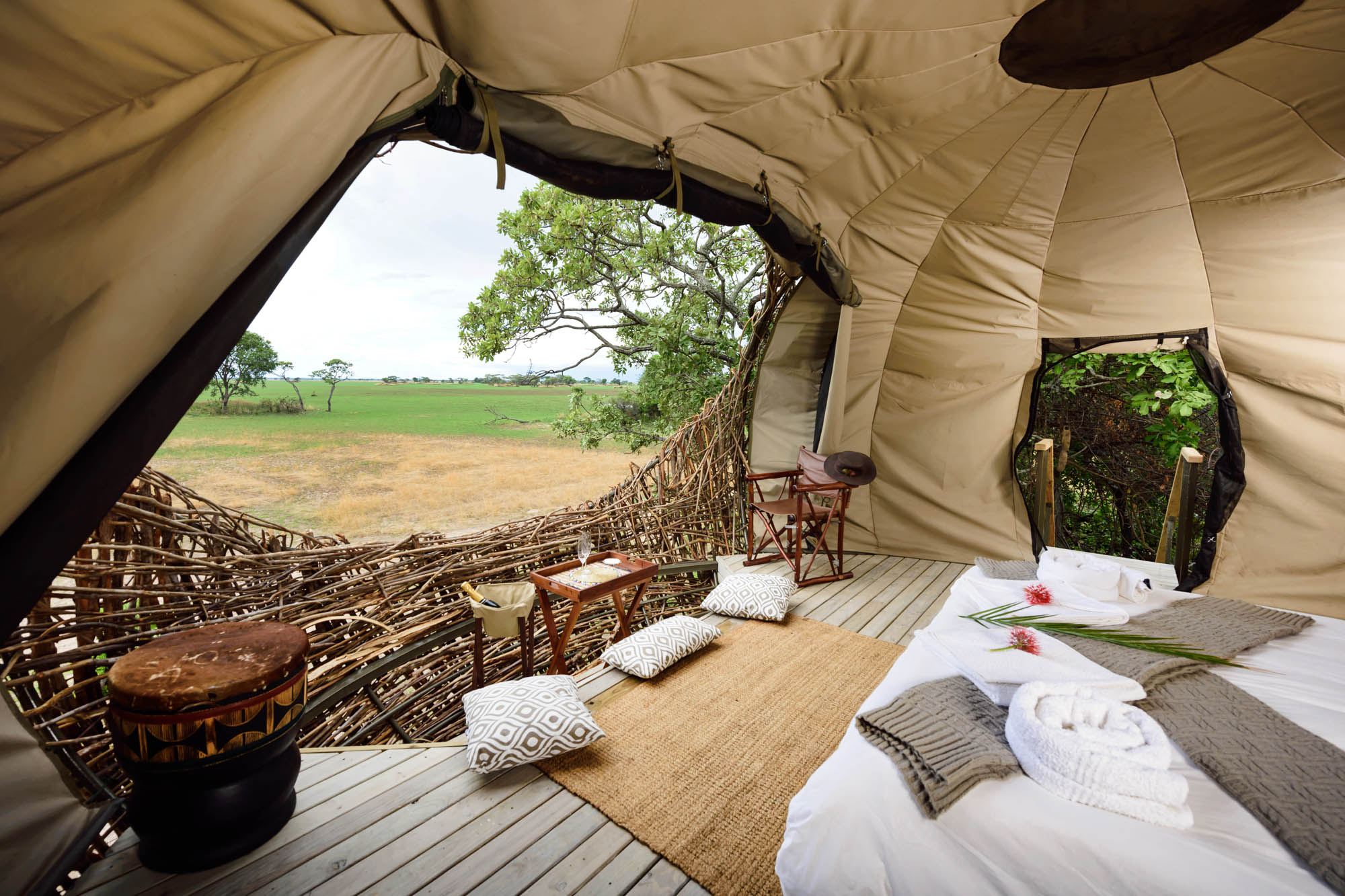 Then it was time to see our rooms.  At the end of a groomed sandy pathway, there was the elevated 'nest' structure which would be my home for the next couple of nights, complete with metal 'ribs', canvas and twigs. It felt like a real nest with a large opening from where I had a great view over the floodplains.  Contrary to my expectations - having seen some photographs of the structures before arriving - the room did not feel weird or contrived.  It blended in well with the environment.  Also, it was cozy and comfortable.  Happily tucked into my bed with a warm water bottle, it didn't matter that we had arrived at Chisa Busanga in the middle of an exceptionally cold spell.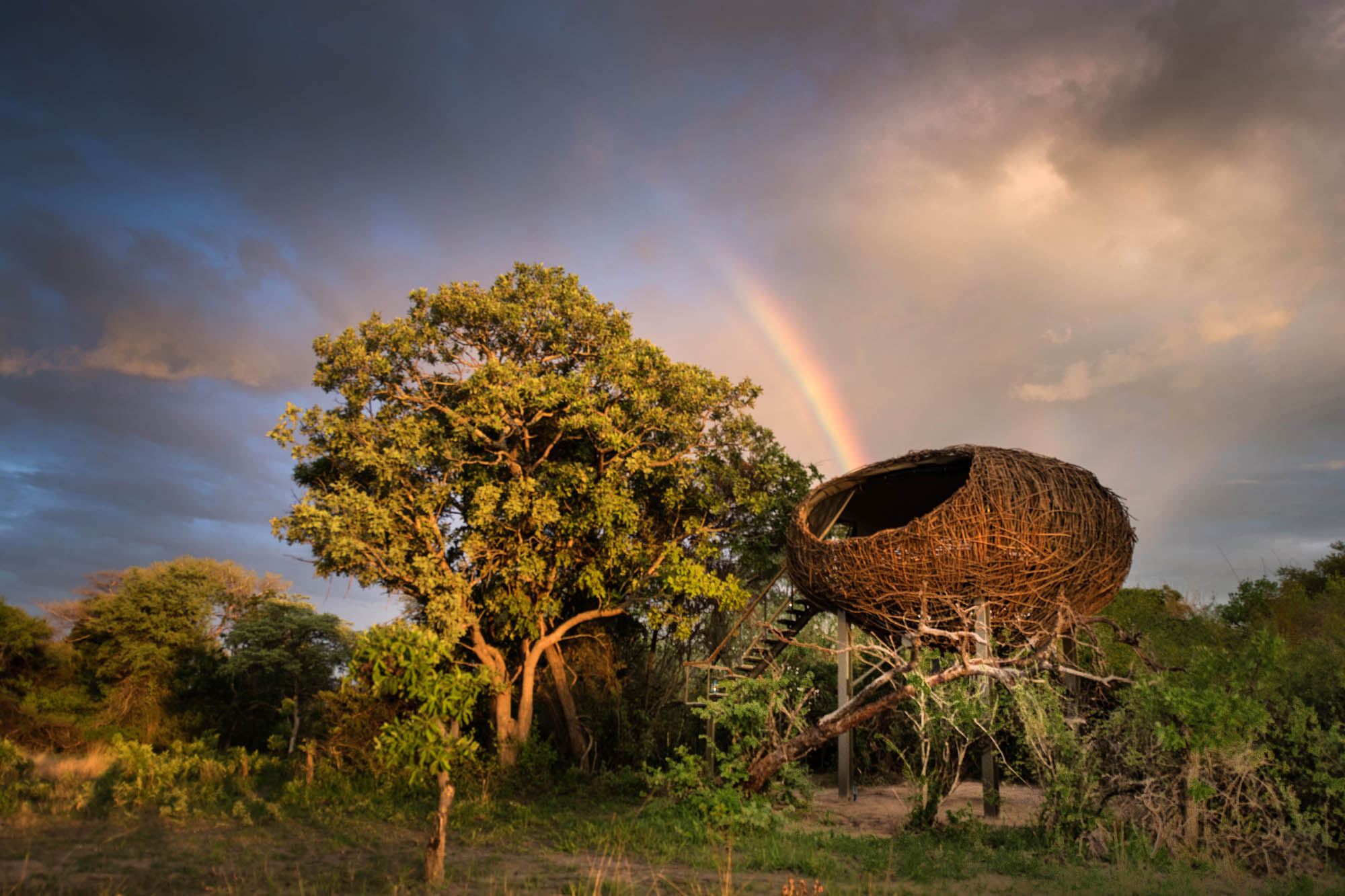 The nests sit four meters off the ground, with the zippered entrance at the top of a short flight of wooden steps.  Everything inside the room worked well, from the adequate lighting to the hot water showers and battery recharging points.  The creative room design may have initially presented some construction challenges but I think the end product is admirable in several ways.  Spending a night in a tree house brings out the adventurer in us, ready to experience something new, fun and exciting.  There is nothing boring about Chisa Busanga!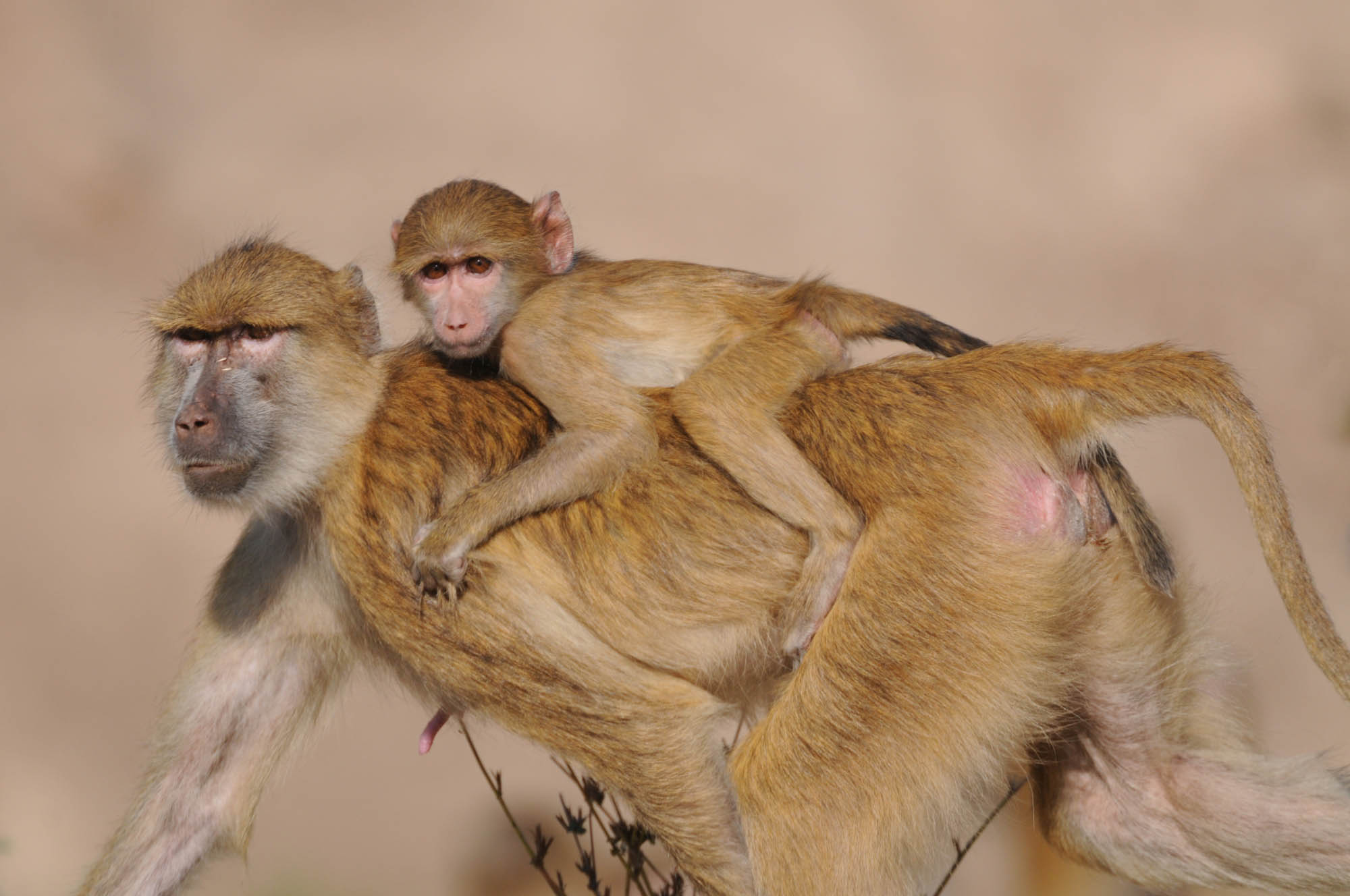 Not having WiFi was an issue.  WiFi is clearly something that needs to be delivered when offered.  We will give Chisa Busanga a pass, as apparently there were some widespread satellite issues in Zambia at the time, affecting more than just the northern Busanga area.
The food at Chisa Busanga was consistently excellent.   Among the highlights were a delicious lamb curry and a perfectly prepared corn and coconut soup.  Brunch was stellar as well with tasty fish cakes, chickpea patties, a green salad, a tomato feta salad, eggs to order and pork sausages.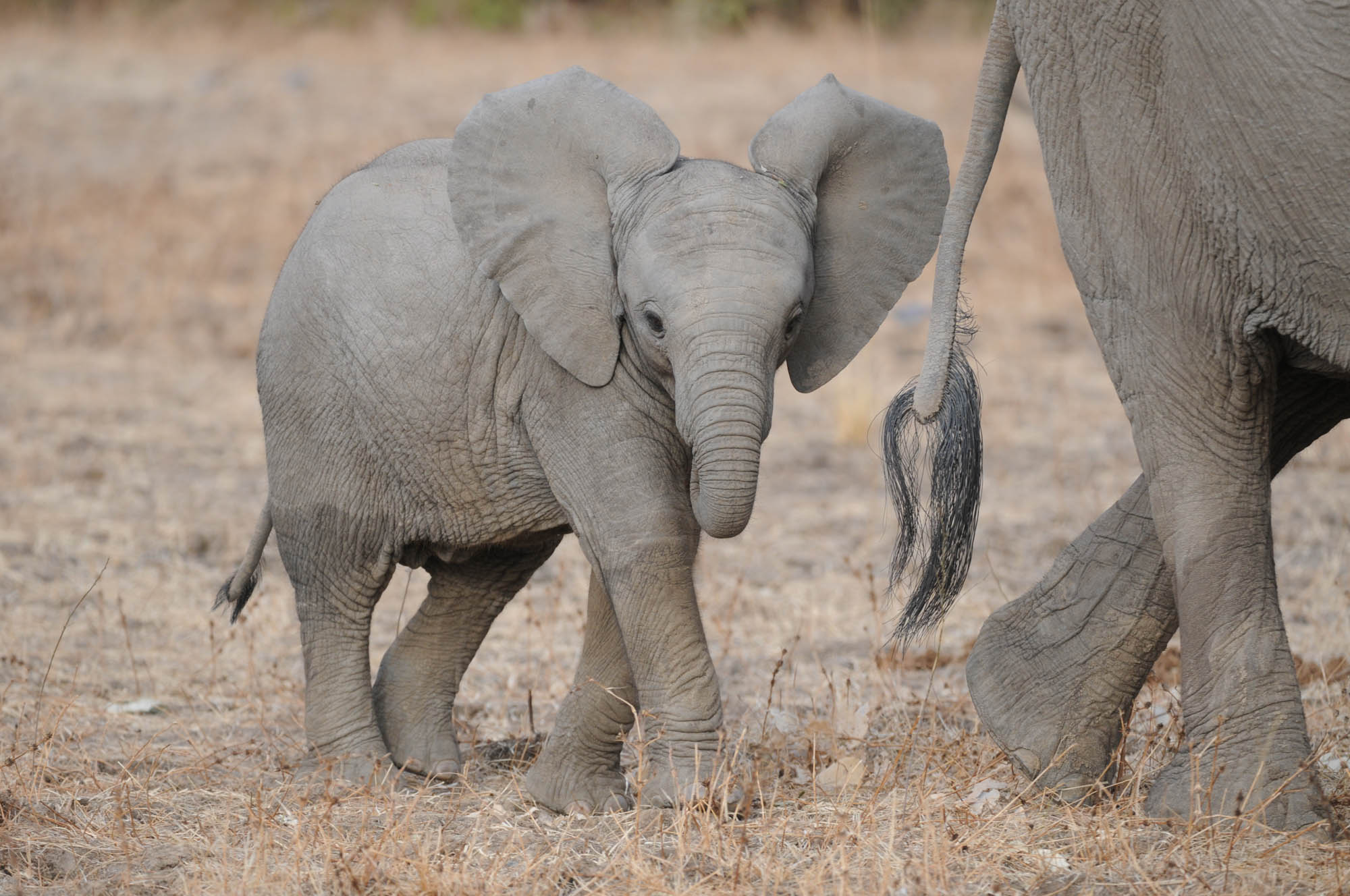 Game drives at Chisa Busanga
Our afternoon game drive delivered an exceptionally good sighting of lions - three male lions in their prime.  We spent some time on the edge of a beautiful pan full of wildlife including puku, lechwe, and wattled cranes. Just like Green Safaris' Shawa Luangwa Camp (see our blog post about that property here), Chisa Busanga operates solar-powered Landcruisers so we explored the plains quietly and cleanly. Almost noiselessly, in fact - and without emitting any noxious fumes.
The following morning we did an early morning game drive out of Chisa Busanga. After a quiet start, we came upon a scene of hundreds of lechwe and puku at the large wetland area close to a massive stand of papyrus.  There were hundreds of birds to be seen in every direction.  Huge flocks of open-billed storks and many others.  Not to mention an abundance of hippos.  
On an afternoon outing on my previous visit to the area, we visited the same papyrus grove specifically to try to find some Sitatunga, the rare and extremely shy antelope more commonly associated with the Okavango Delta than with Zambia.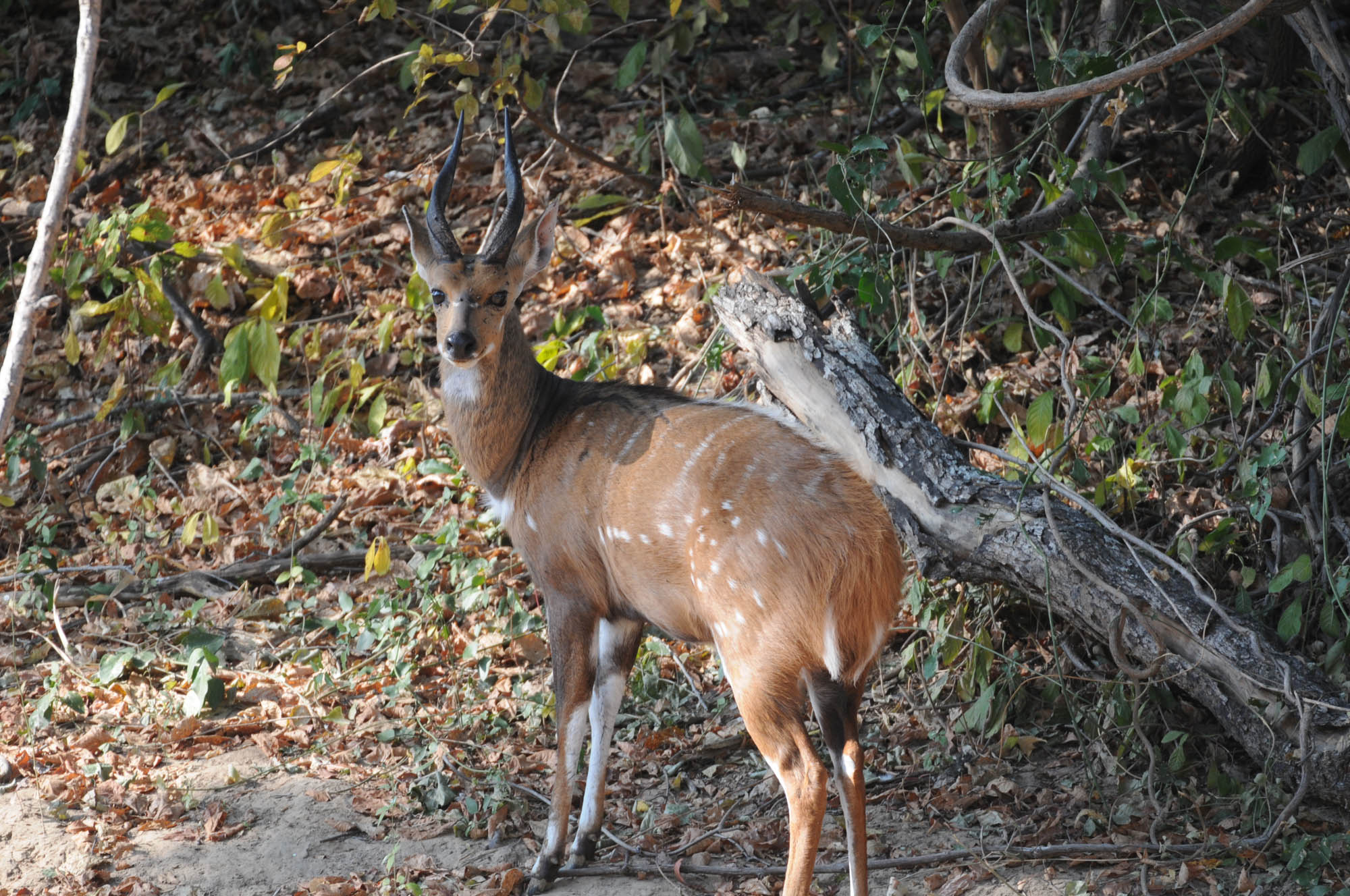 We had hardly arrived when our guide excitedly pointed out two Sitatunga standing in a small clearing on the edge of the massive papyrus thicket. We got a good look at them and then suddenly spotted several more.  As it turned out there were 6 of them in total, including two young ones which were running around just like little impalas. It was an exceptional sighting.  On the way back to camp we saw a family group of 6 water mongooses which our guide considered to be a unique sighting as these mammals are usually solitary. I also got some good photographs of Roan antelope so all in all it was a very successful afternoon outing.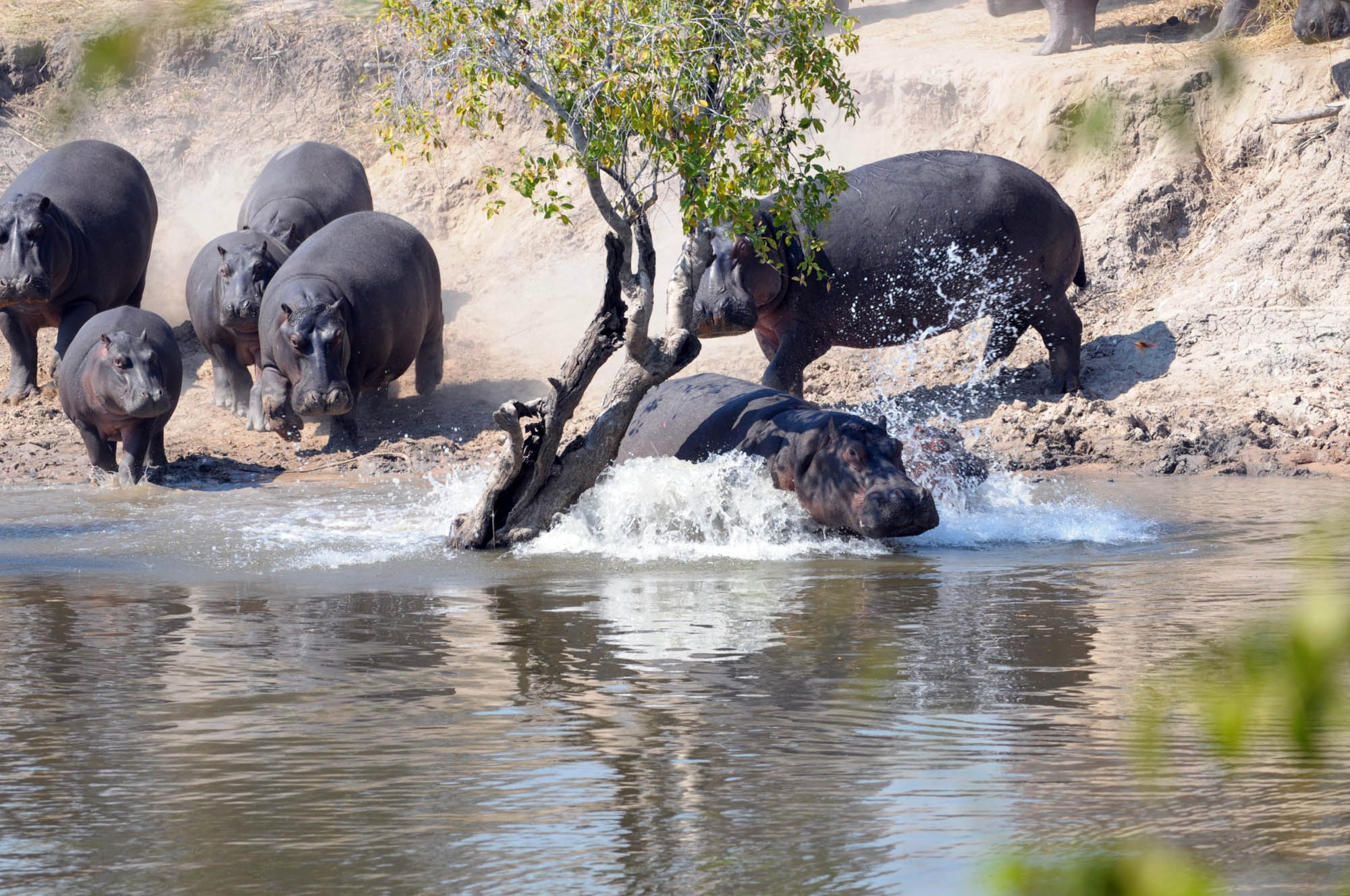 On that same trip - staying at nearby Shumba Camp - we went out on a 45 minute boating trip in a Go Devil craft.  It was fun and we got some excellent close up looks at hippo, who were very interested in our presence, especially when we 'anchored' in clear sight of them.  As we were enjoying our tea break, they were giving us the evil eye, not at all impressed with the new neighbors. We also marveled at the large numbers of open-billed stork in the area, many of which took to the sky when our rather noisy boat passed them by.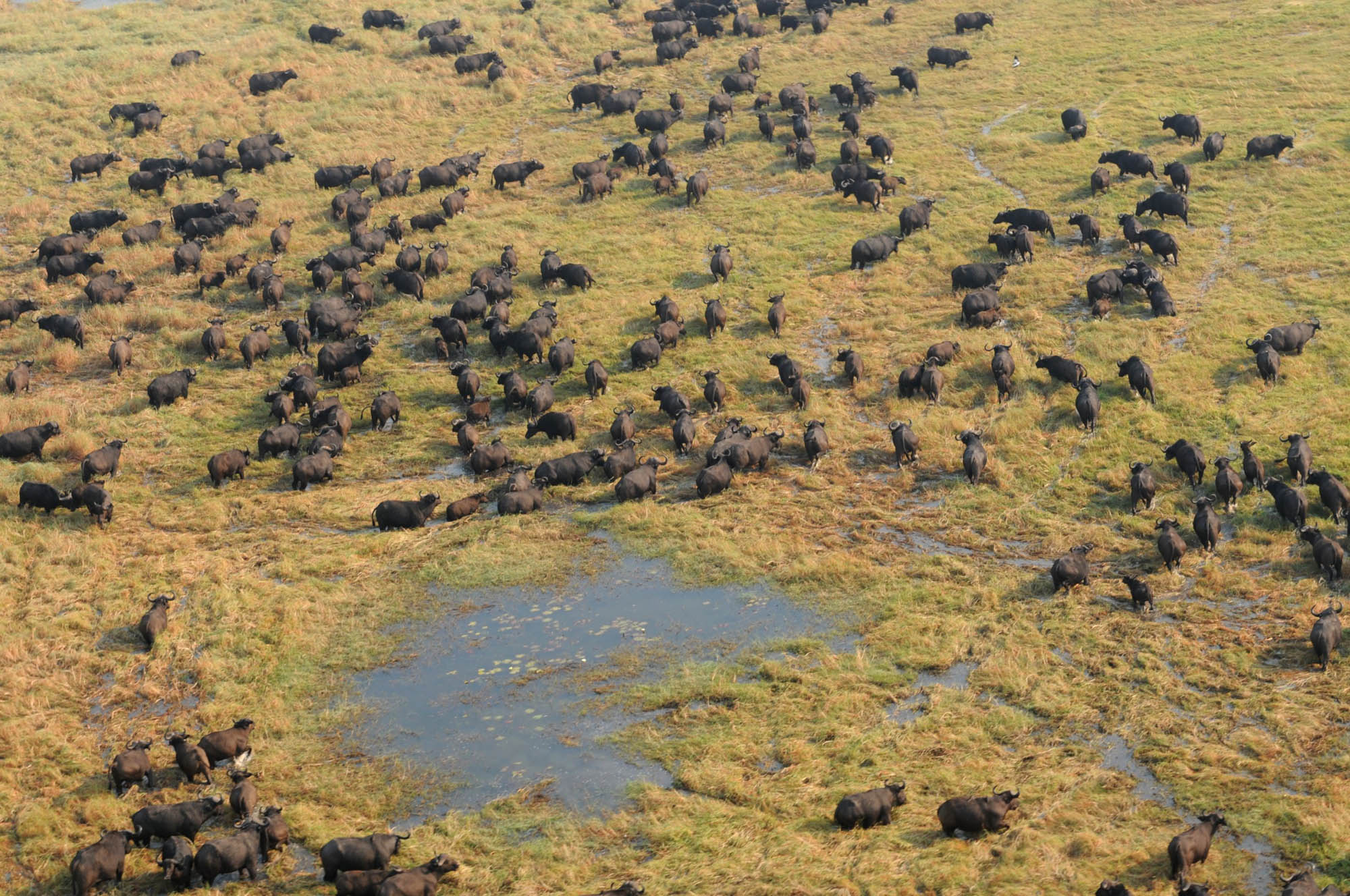 I was happy to revisit Shumba on this trip, albeit on a relatively brief site inspection.  The camp looked every bit as good and spotless as I had first seen it several years ago.  Shumba has six luxury rooms, each with a well appointed indoor and outdoor shower, a large bathroom, and there is an inviting sunken verandah in front of the room, with stunning views over the floodplains.  The expansive main area has plenty of space for relaxation and dining and there's a pool, as well as a fireplace. The entire camp is raised on a wooden platform.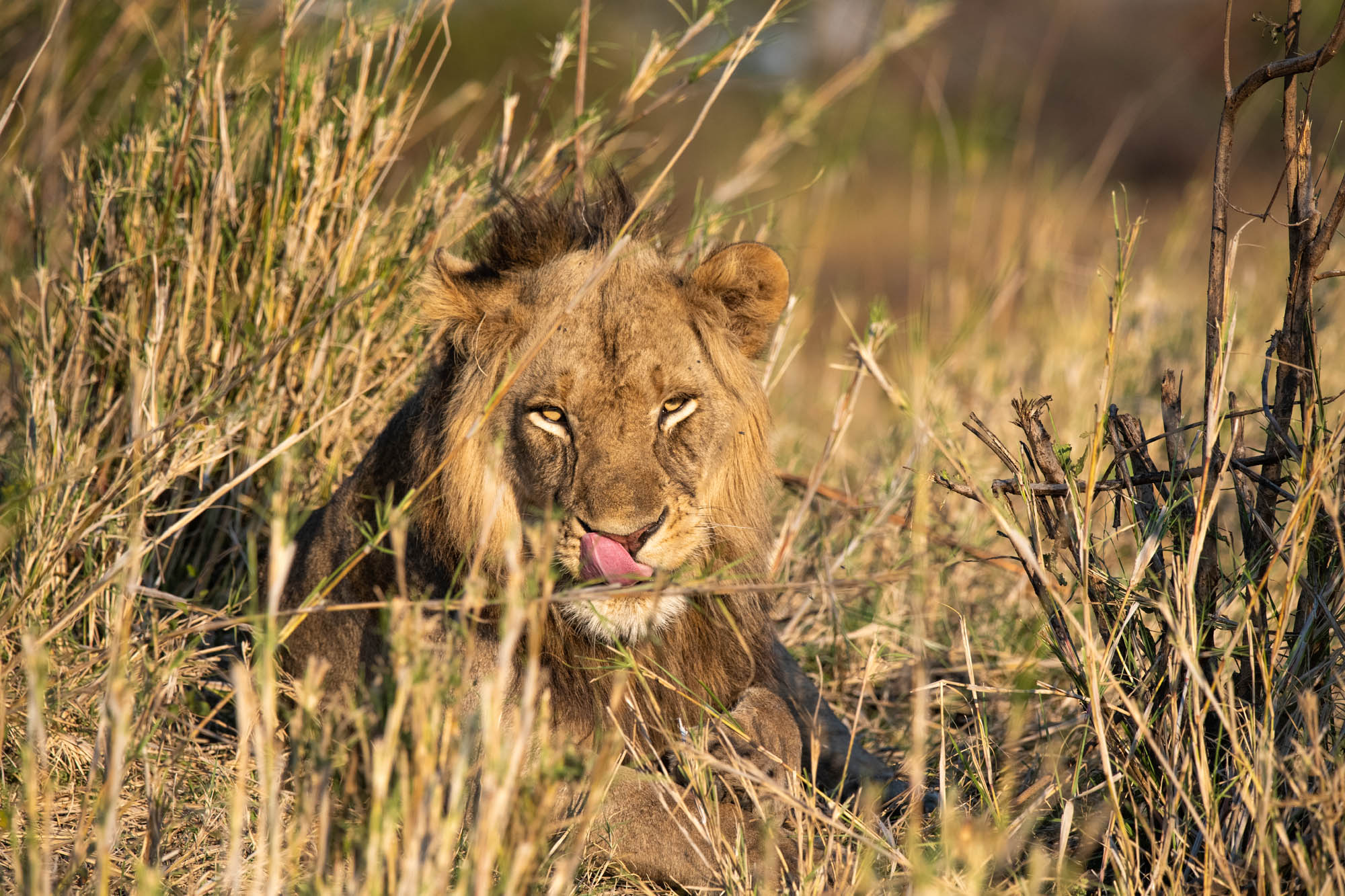 Our afternoon game drive was rather uneventful, but we did see a different pride of lions, two young males and two young females. The northern Busanga Plains area has as many as 35 lions in total.  Our next stop was at Shumba's Go Devil boat station, where we enjoyed a beautiful sunset, with hippos visible in every direction.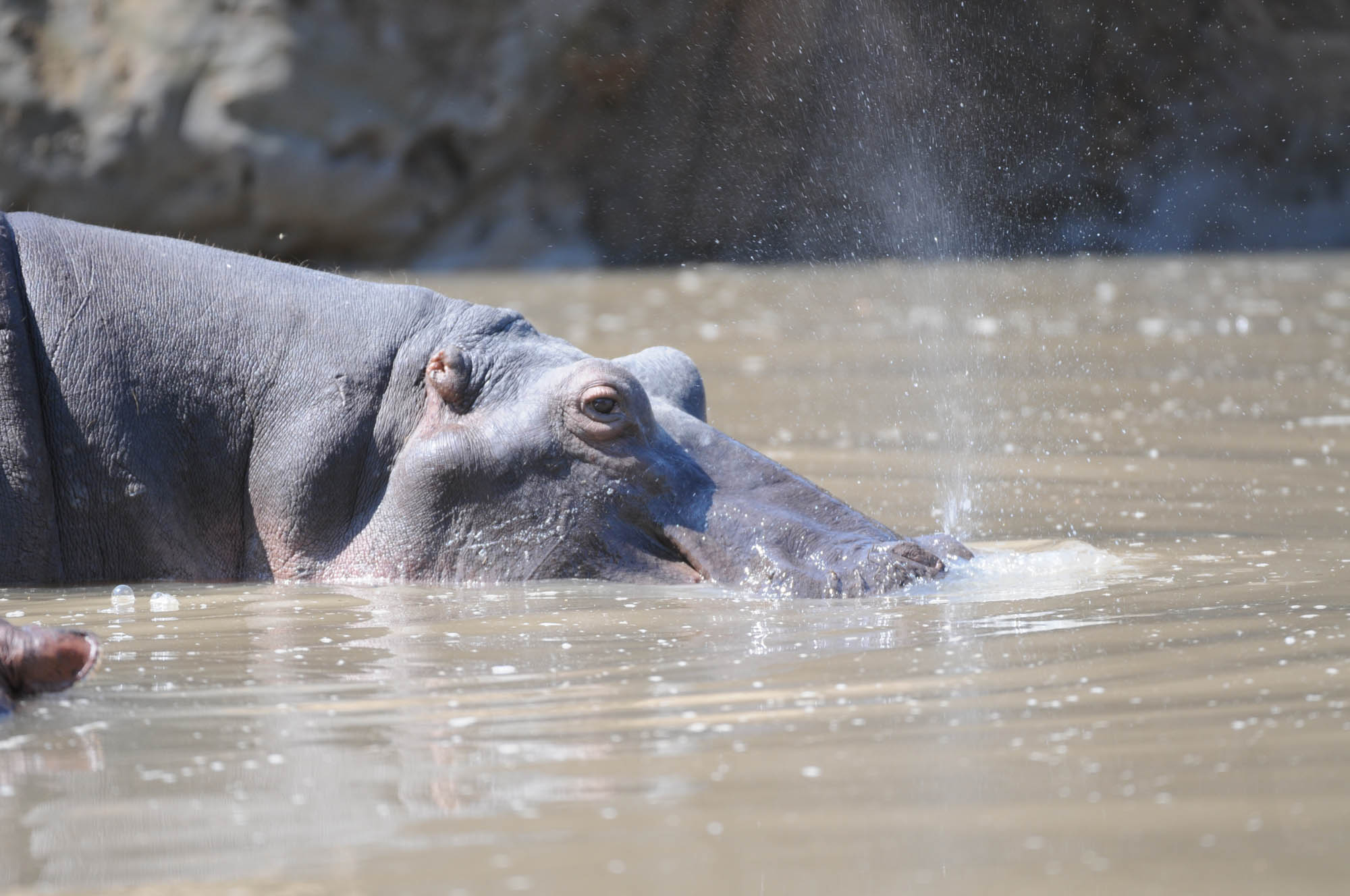 The Busanga Plains
Found in the northern region of Zambia's Kafue National Park, this remote wilderness is distinct from the miombo woodlands of the park. Here, flat grassland dambos are dotted with date palms and sausage and fig trees.  It is a high rainfall area which makes for a relatively short but eventful season.  
As the flood waters recede over June to November, the Busanga Plains become accessible for safaris characterised by outstanding game-viewing, predator action and colorful birdlife.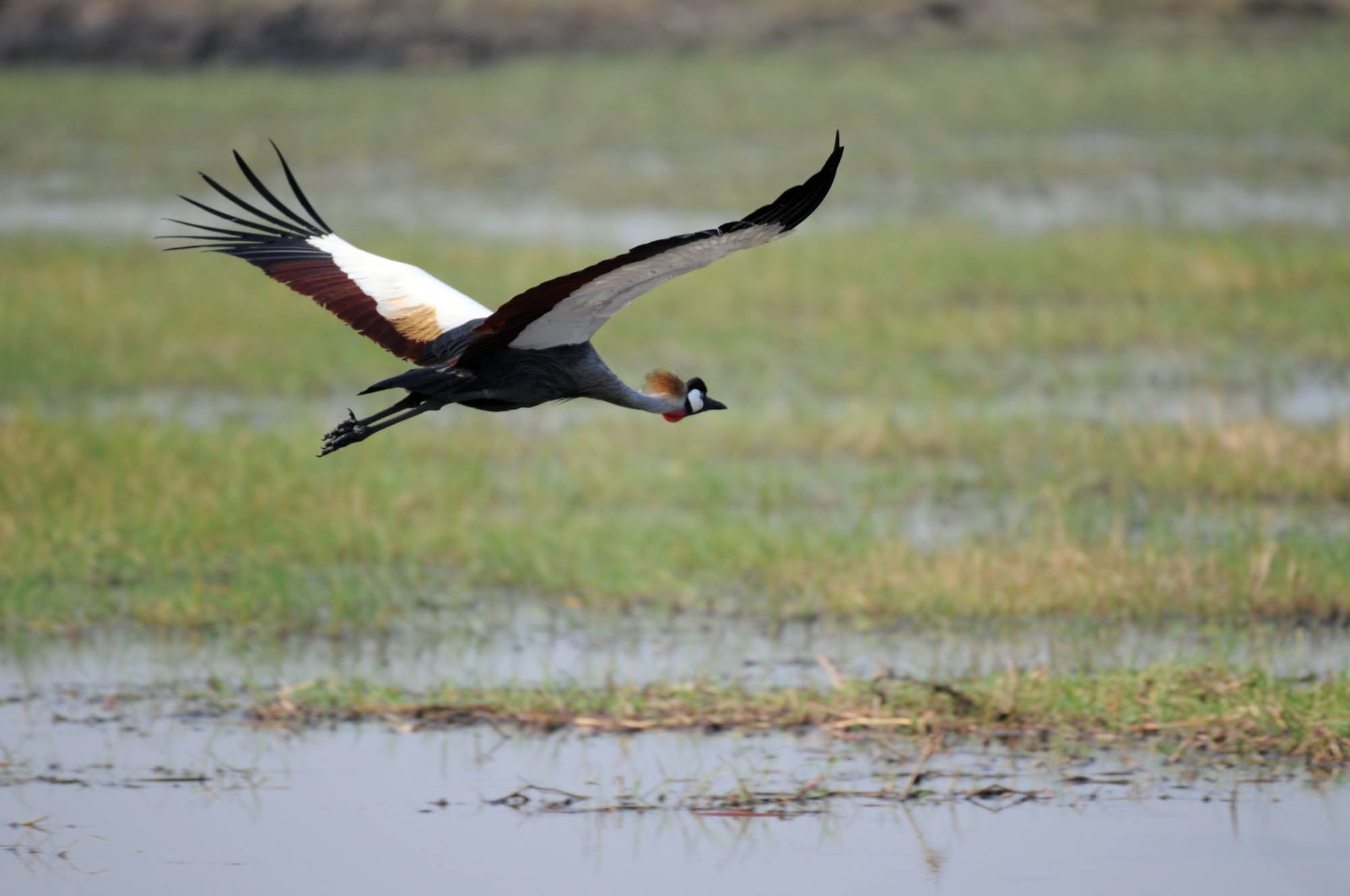 Indeed, the Busanga Plains are considered to be one of the best bird-watching areas in Southern Africa.  With a bit of luck, you might find the endemic Chaplin's barbet,  rosy-throated longclaw, supremely colorful Ross's turaco or another area special, the black-backed barbet.  The Busanga is also all about cranes and at times as many as five or six different types of cranes can be seen, including the distinctive grey crowned and endangered wattled cranes.  With a total bird count of more than 450 bird species, Busanga is definitely a birding paradise.  In the summer months, migrants like the lesser kestrel and Montagu's harriers are out and about, while the redoubtable Secretary birds – everybody's favorite – are relatively easily seen.  The distinctive call of the African Fish Eagle is very much part of the Busanga soundtrack.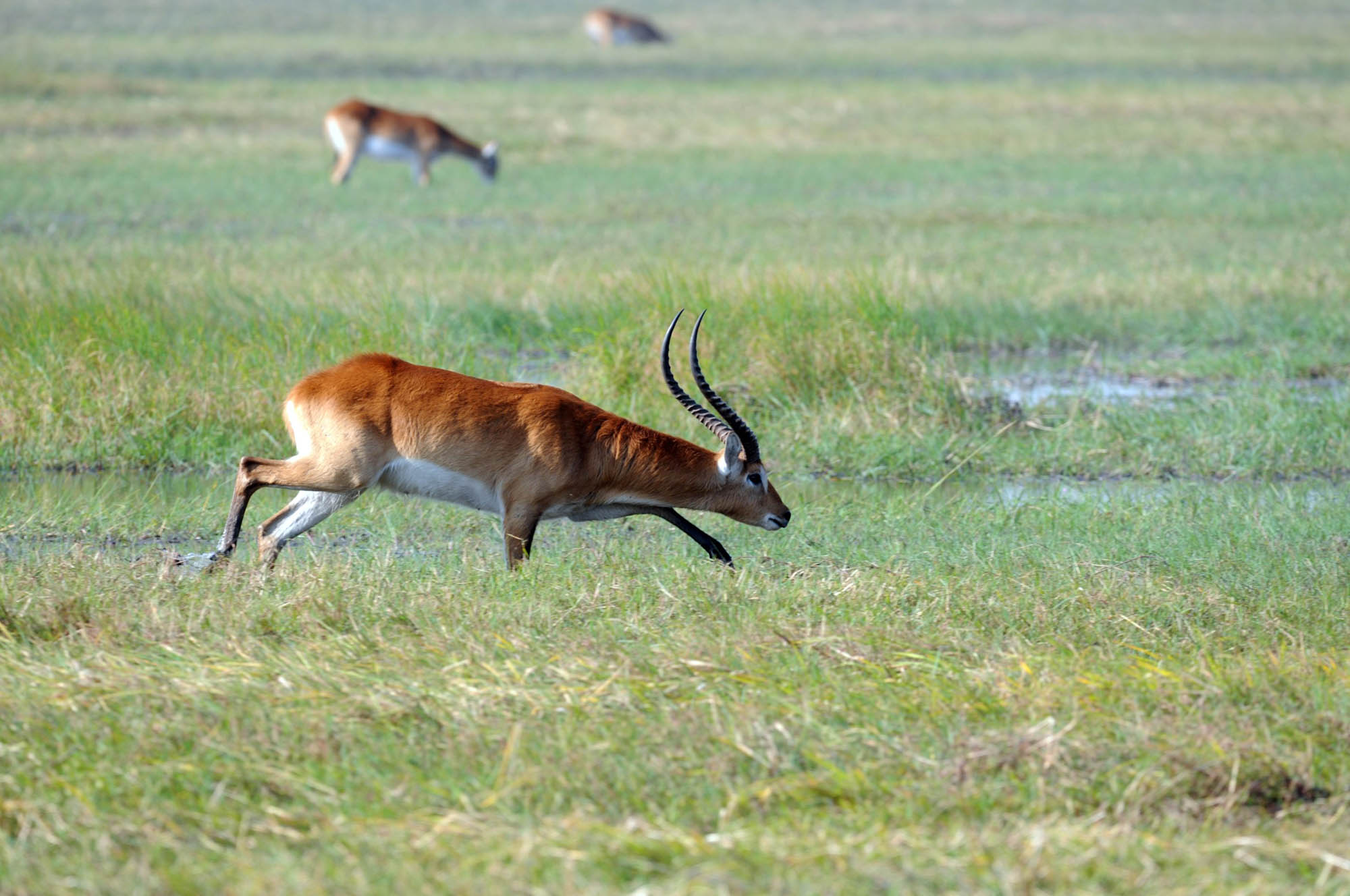 During the wet months much of the area is inundated and dominated by water-loving species like hippos, crocs, red lechwe, puku, and water birds. When the drier months come around, the water starts to recede and this brings out species like roan, tsessebe, zebra, wildebeest, hartebeest, buffalo, and more. Inevitably, the predators then follow: lions, leopards, hyaenas, cheetahs, even African painted dogs from time to time.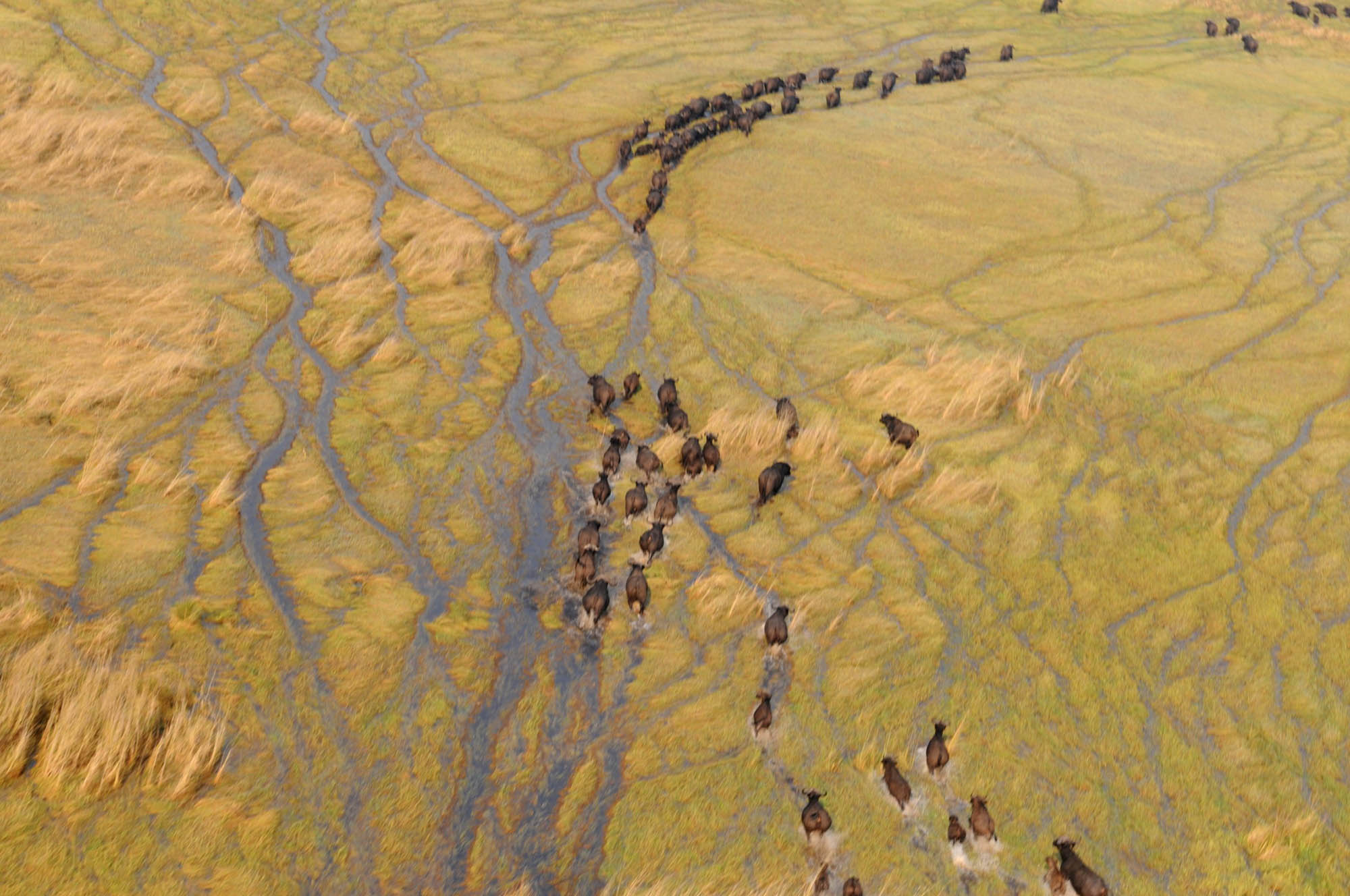 Even though the Busanga camps are only open for the five drier months of the year, their very presence and the contribution they make to funding anti-poaching operations, are vital to conserve and restore the wilderness and wildlife of the northern Kafue National Park.