The best destination for a first safari? The ideal country for a 'one and done' safari? The classic of all classic safari areas in Africa? Kenya, Kenya and Kenya. 
For the last 10 days, Kathy and I have been revisiting four areas in Kenya which help make it what it is: an astonishingly diverse, breathtakingly beautiful country. A country which lives up to even the most elevated of expectations for a safari. Lots of animals which are easy to see. The friendliest of people. And a well functioning tourism infrastructure with accommodation choices to suit everyone's taste and budget. 
Early on, at Elewana's Tortilis Camp in Amboseli, we rediscovered the feelings and emotions which go hand in hand with being on safari. The feeling of being in the right place. The pervasive sense of being connected with your surroundings. Almost as if Africa is where you belong and where you're meant to be.
It is not unusual to experience deja vu while on safari in Kenya. On just our second night at Amboseli with Mt. Kilimanjaro slowly disappearing as the last light faded to black, I felt oddly at home. Or maybe I never really left the last time. The distinct feeling of having lived that precise moment already – of having the same experience again – was as palpable as the evening breeze on my skin. As many times as this has happened to me and other people I know, I've almost come to expect it in Africa. Maybe it is just a memory of a dream. Or something buried deep in our subconscious mind, hearkening back to our progenitors who spread out into the world from this very area. Africa. It's good to be back.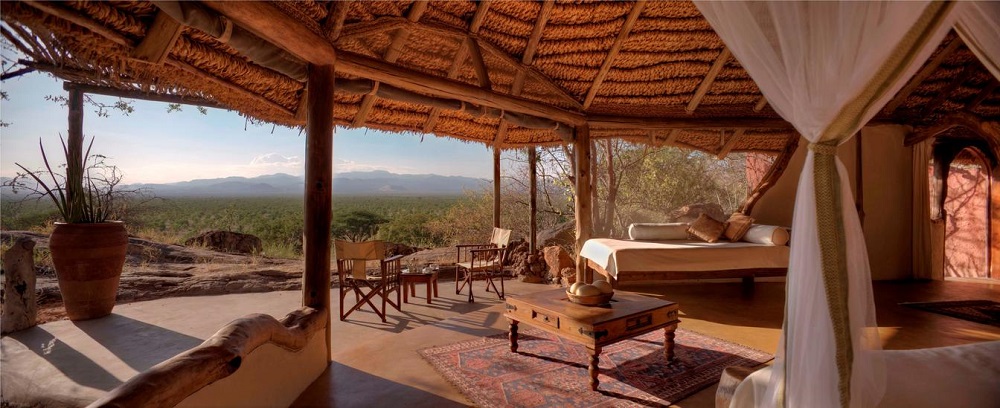 All an Africa aficionado has to do is to enunciate four words out loud and something magical happens… Amboseli. Meru. Samburu. Lewa. The mind lights up with visions of elephants wallowing in an idyllic swamp setting. With images of one of East Africa's best safari lodges, its rooms carefully tucked in among giant granite boulders. With pictures of a Samburu warrior – dressed to the hilt in ceremonial garb – straddling a boda-boda noisily taking its owner to the weekly market. With recollections of conservation work encompassing habitat, wildlife and the local community – rivaled by none. 
Traveling within Kenya in the typical 'safari cocoon' – where everything is taken care of and you literally just have to show up each morning – we were once again wowed by the country's dazzling diversity of animals, landscapes and experiences. All without setting foot in the Masai Mara, its crown jewel.  
In just 9 nights on safari – with quite a bit of time taken up with site inspections – we tallied 36 mammal species and 145 bird species. The numbers – even as impressive as they are – become almost meaningless in the light of specific experiences. Here are a few: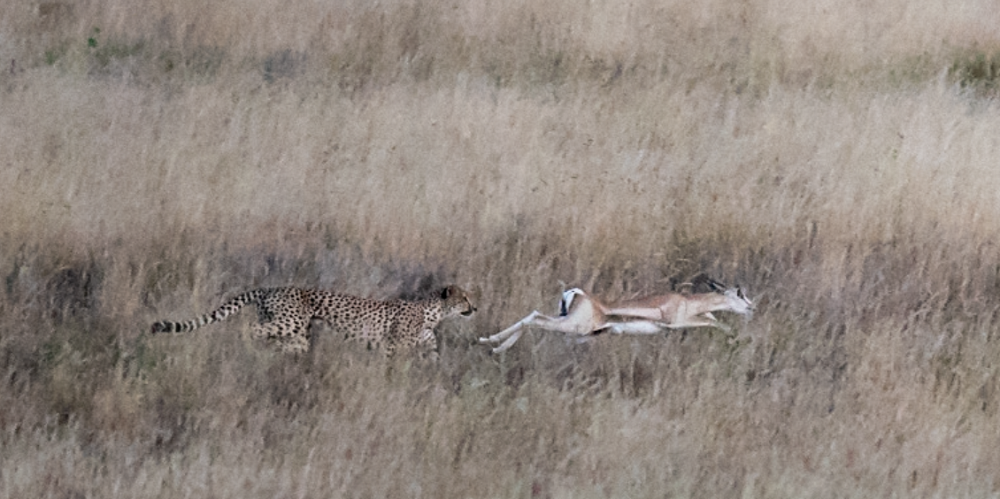 Incredibly, two cheetah kills on the same day. Both kills made by female cheetahs taking down young Grant's gazelles. One in Samburu, practically within sight of Elephant Bedroom Camp and the other one in Lewa on a game drive from Lewa Wilderness Lodge. We watched, spellbound, awestruck by the cheetahs' amazing turn of speed as they ran down the overmatched gazelles.
Several hundred strikingly beautiful lesser flamingos reflected in the glassy surface of Lake Amboseli, superimposed with the reflection of Mt Kilimanjaro. An abundance of riches.
A powerful tawny eagle striking a cattle egret midair and downing it. Upon our approach, the eagle took off right in front of us. With the unfortunate egret gripped tightly in its talons, the eagle made its way to a distant copse of trees. Ironically, the dead egret's immaculate white plumage shone like a beacon against the eagle's chocolate brown feathers.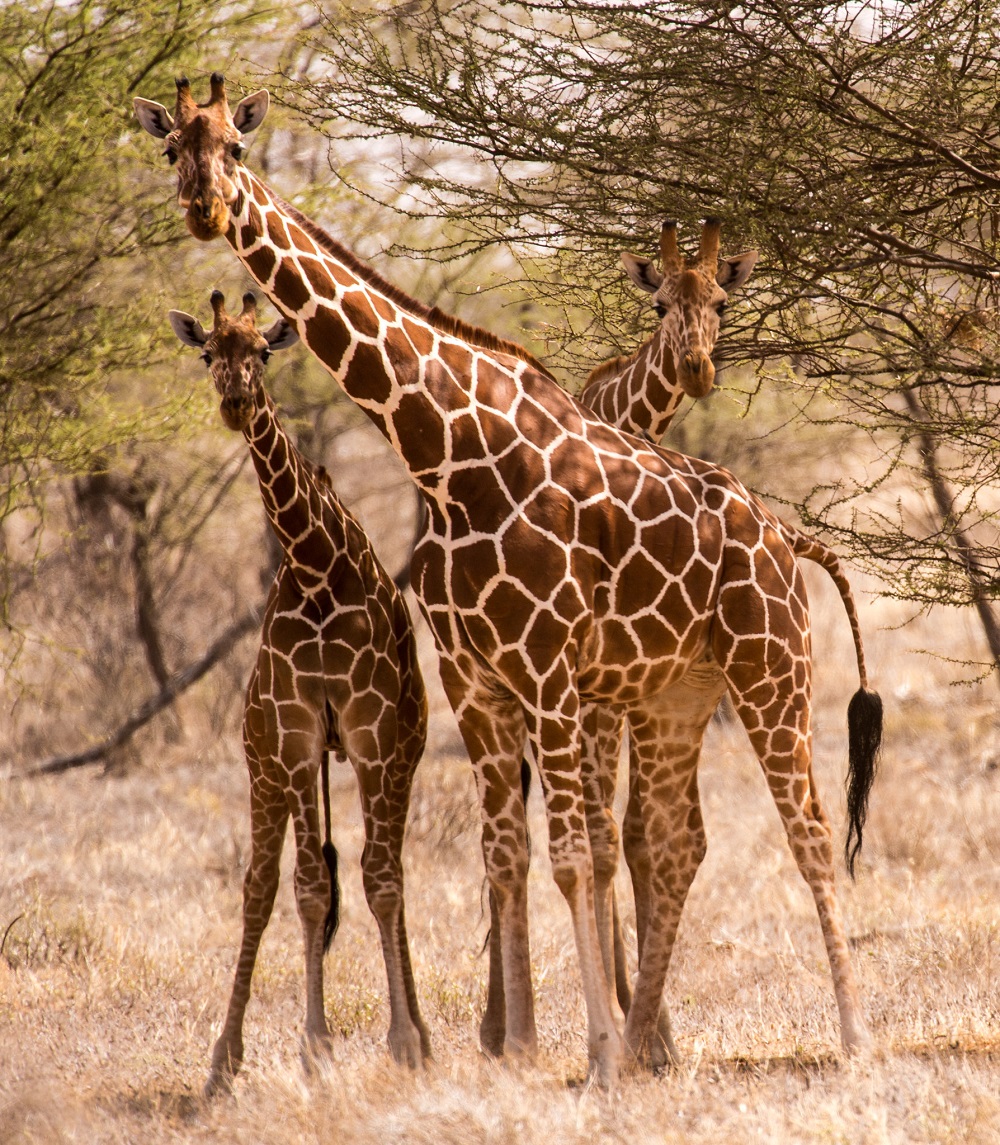 Two female lions walking along a track in Samburu, their ultra-lean appearance telling a story of hardship among plenty. Tall grasses creating ideal cover for herbivores whose numbers had plunged due to a long and only recently broken drought. The result? Hard times for lions.
A kaleidoscope of vividly colored reticulated giraffes, their rich orange-brown pattern creating the most stunning of natural tapestries. Converging and separating, their extraordinarily long necks jutting out in every direction – they were nothing short of Daliesque.
All of these extraordinary sightings came courtesy of our outstanding guides – John Njoroge in Amboseli, Joel Gachora in Meru and Francis Mayetu at Lewa. We also reconnected with our long-time friend Edwin Selempo, head guide of Origins Safaris, our Kenya destination management company for the last 20-plus years. In his usual inimitable way, Edwin capably guided us in Samburu. As always, he wowed us with his amazing birding skills, the easy and almost unobtrusive way in which he imparts information and his sunny disposition. Witty repartee? Better have it ready when traveling with Edwin.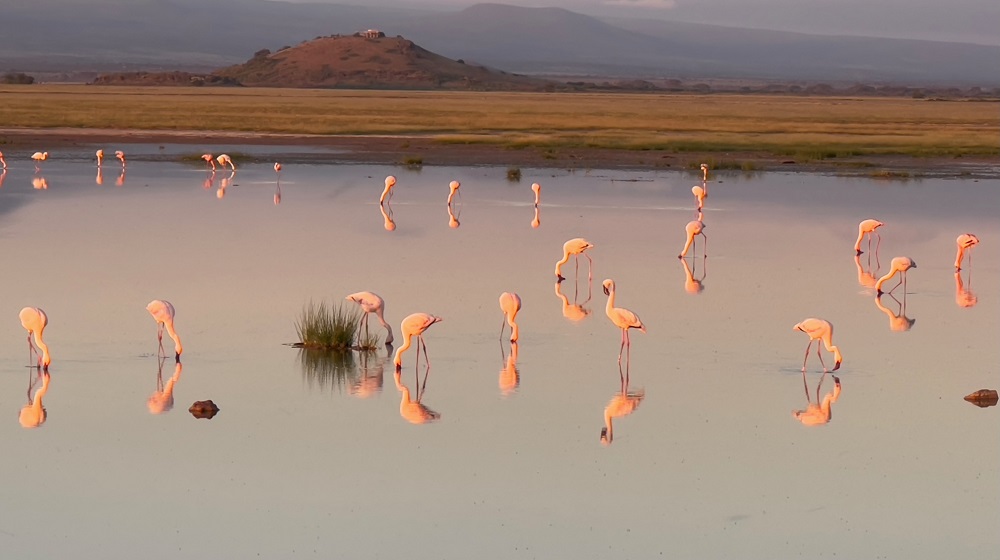 AMBOSELI
Tanzania has the mountain and Kenya has the view.  All too true when said about Kilimanjaro when viewed from Amboseli National Park. Amboseli is the spot from where you can see Kilimanjaro like you've always imagined it: a great big looming mountain abruptly jutting out of the open plains, surrounded by nothing. Which makes it, as the guidebooks say, the world's highest freestanding mountain.  
The perfect Amboseli photo opportunity? Having a few of Amboseli's strikingly white-tusked elephants in between you and the mountain… Beyond needing a bit of luck for that, you'll need a competent guide who understands the movements of the elephants into and out of the swamps and who can anticipate where they will be at specific times of the day. Plus of course the mountain has to be visible, which is not always the case.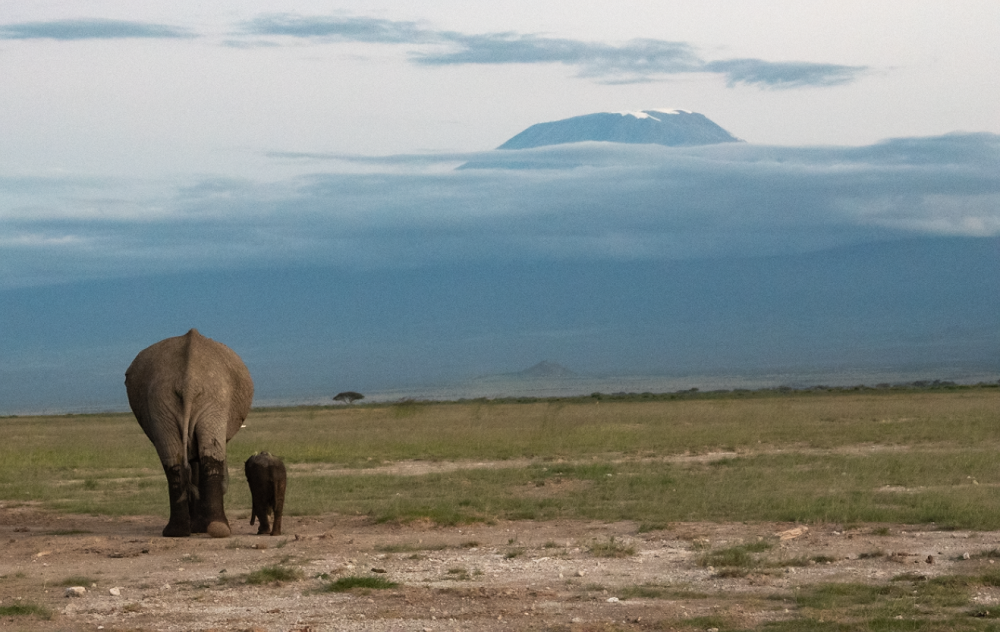 As massive as it is, Kilimanjaro is as evanescent as an image on an Etch-A-Sketch. One minute there, the next minute – gone. Your best chance to see it is usually early in the morning or late in the afternoon during the wetter part of the year, from about November through May. During the dry season from June through October, the mountain often disappears completely, hidden behind a hazy curtain of clouds, fog, dust and smoke.  
Did we see the mountain? Did we ever! Kili was out from our arrival to our departure, morning until night. If we never see Kilimanjaro again, that amazingly evocative picture will be emblazoned in our memories forever. The incredible snow-capped bulk of it, its overwhelming presence transforming a nice corner of Africa into a place you simply have to see and experience.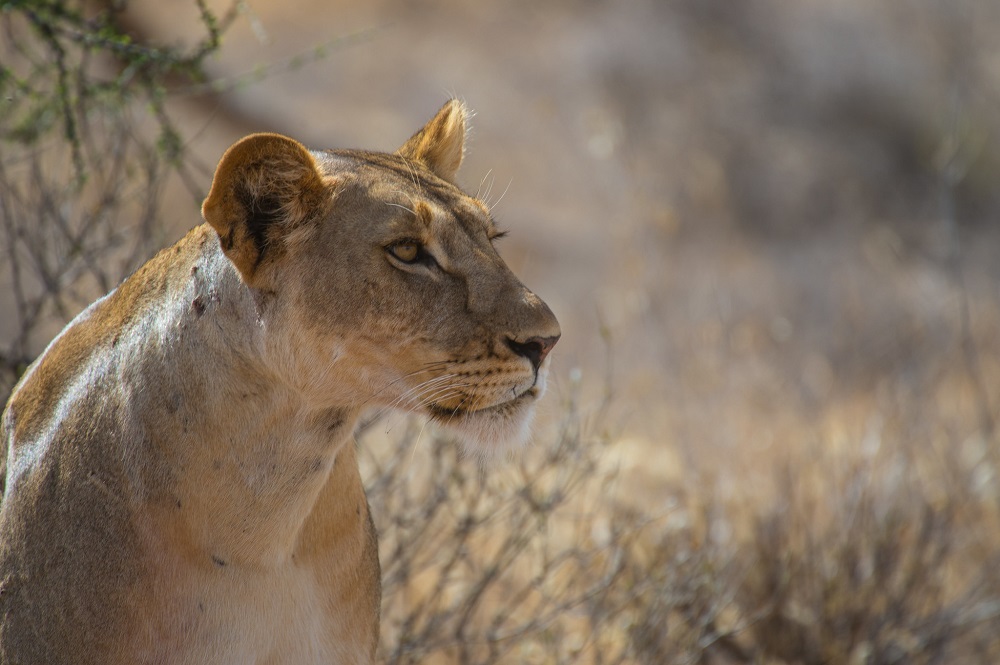 MERU
Meru National Park is Kenya's forgotten secret. The park gained a measure of fame – and lots of visitors – in the late 1960's after the release of  'Born Free,' a movie about Elsa, an orphaned lion cub. Elsa was hand-raised by Joy Adamson and her game-warden husband George, right in Meru. Ironically – and often omitted from the tale – George had to shoot Elsa's mother in self-defense when the lioness attacked him while trying to protect her cubs. Elsa, one of three surviving cubs, was successfully released back into the Meru wilderness a couple of years later. After being away in England for more than a year, the Adamsons returned to Meru and found Elsa – who still remembered them – with three cubs of her own.
Then the story of Meru took a turn for the worse. Invading bandits and poachers from Somalia decimated the wildlife for much of the late 1980's and 90's. Visitors stopped coming and the park fell into neglect. It wasn't until 2000 when the Kenya Wildlife Service, under the leadership of Richard Leakey and with the financial support of private conservation groups, was able to invest substantial amounts of money into combating poaching and restoring the park to its former glory.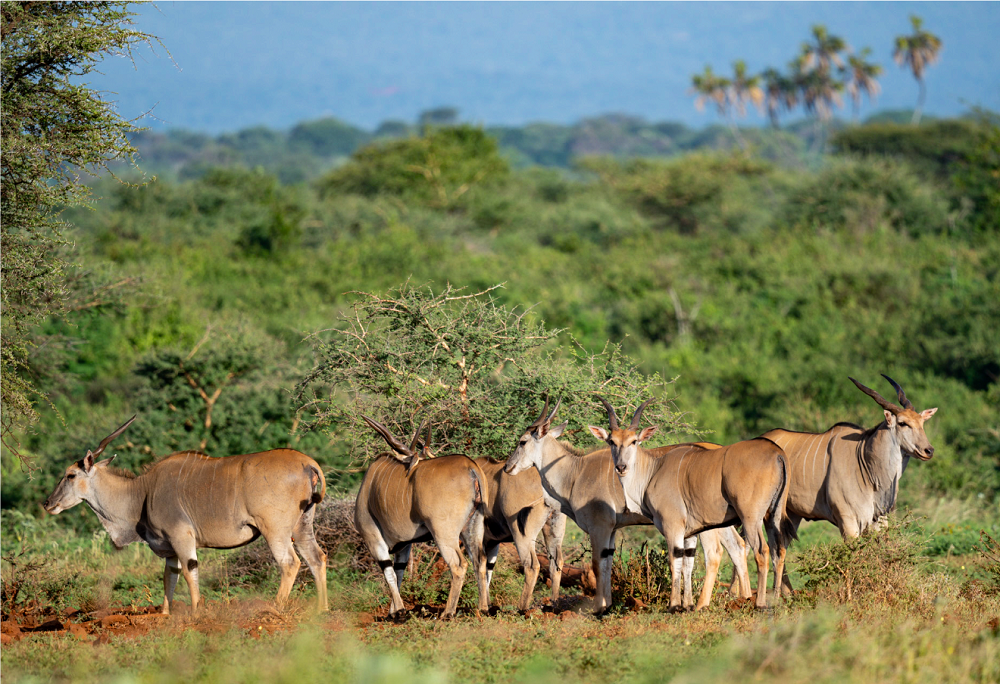 Current day Meru is once again a showcase park, famous for its striking African savanna landscapes and its diversity, with the park containing an extraordinarily high number of different mammals and birds. Even so, the park is still lightly visited compared with most of Kenya's others. On one occasion we spent the better part of 40 minutes observing a lone female lion beneath a tree on the edge of a stream without so much as one other vehicle driving by. Some 13 perennial streams flow through Meru from west to east, defining the landscape of the park. The rivers – which are part of the Tana River basin – act as magnets for wildlife, particularly in the dry season which stretches from June through September.  
We simply love Elsa's Kopje where we rested our weary heads for a couple of nights in Meru. This stunning property is considered by many to be one of the most spectacular locations and lodge designs in Africa. In addition to its splendid location, with its individually designed rooms artfully obscured by vegetation and rocks on the slope of an inselberg, Elsa's has a charming central area overlooking an infinity pool, and a solid reputation for good food, great hospitality and top-notch management.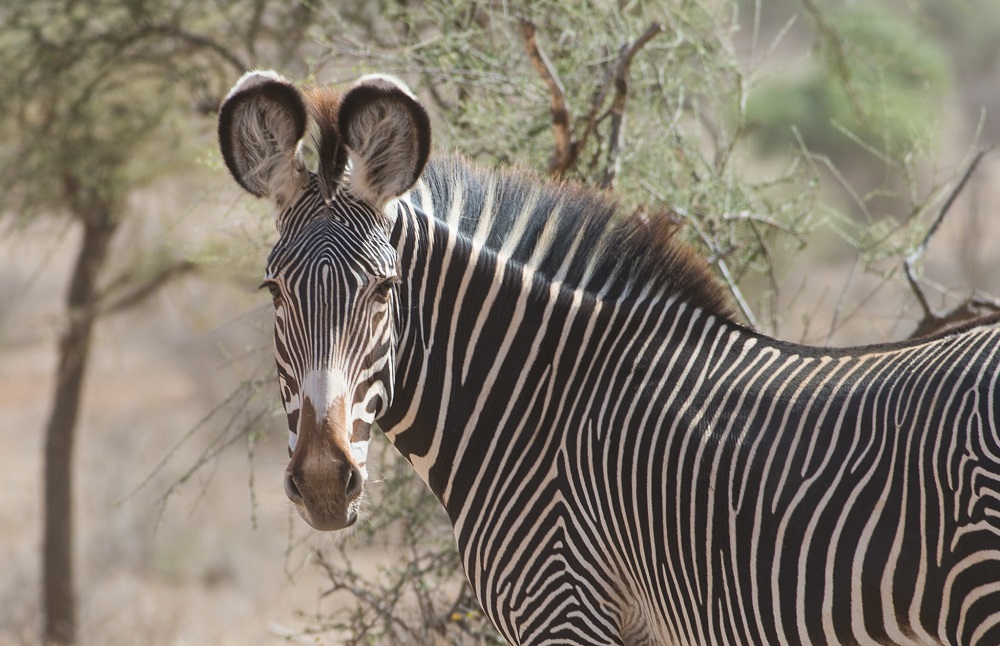 SAMBURU
Samburu is Africa right down to its ubiquitous red dust which gives its many elephants their telltale cinnamon brown appearance. It can be a harsh and unforgiving place, particularly in times of drought which can last for months, even years. Dry or not, Samburu is always dramatic. If it's not the striking vegetation – dominated by massive stands of doum palms – it's the glimpses of far-off mountains like Ololokwe, the sacred mountain of the Samburu.
Be on the lookout for the unique gerenuk antelope in this area; it is easily recognized by its long thin neck, its tendency to stand on its hind legs to browse and its peculiar 'ET'-like facial features. While visiting Samburu we recommend taking some time to visit a local manyatta. Squeeze into one of the smoky, bare-bones huts and observe the near total absence of so many material things we take for granted. 
Elephant Bedroom Camp, where we spent two nights, is a small camp hidden among the riverine forest on the banks of the Ewaso Nyiro River. The camp is right in the heart of the best game viewing area of Samburu and guests don't have to drive miles and miles (as is the case from some other camps) to see the wildlife. Guests from other camps drive here. Over the course of our 3-night stay there were lions, leopards, cheetahs and African painted dogs seen within a mile from the camp. Also an aardwolf.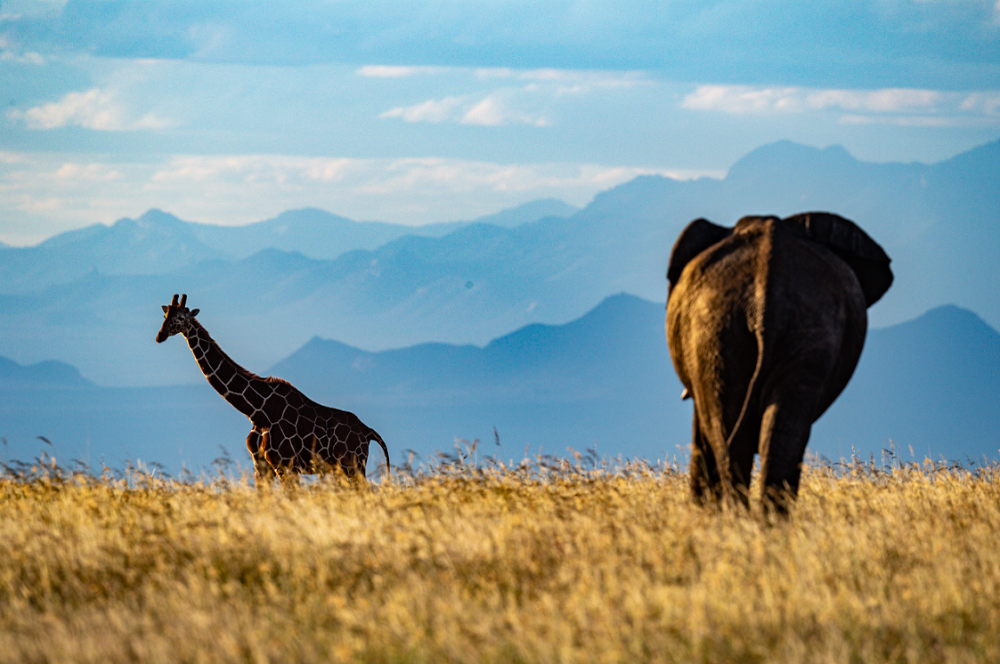 LEWA
Every once in a while on my African travels I discover a place which immediately appeals to me. Bonus? When I realize that our guests will enjoy and appreciate it as well. The Lewa Wildlife Conservancy is one of those places. Lewa is special on many levels. Back when I first visited in the late 1990's, it struck me as being almost sublimely 'Out of Africa.' It was no different this time around. Mostly, the place just shouts 'Africa.' Standing there on a clear day on an elevated spot, you can see the jagged peaks of Mt. Kenya to the south. If you turn around 180 degrees, on the horizon to the north looms the sacred mountain of the Samburu – Mt. Ololokwe. Mountains, valleys, vast open grassy plains and the gray-blue horizon seemingly reaching up to the clouds.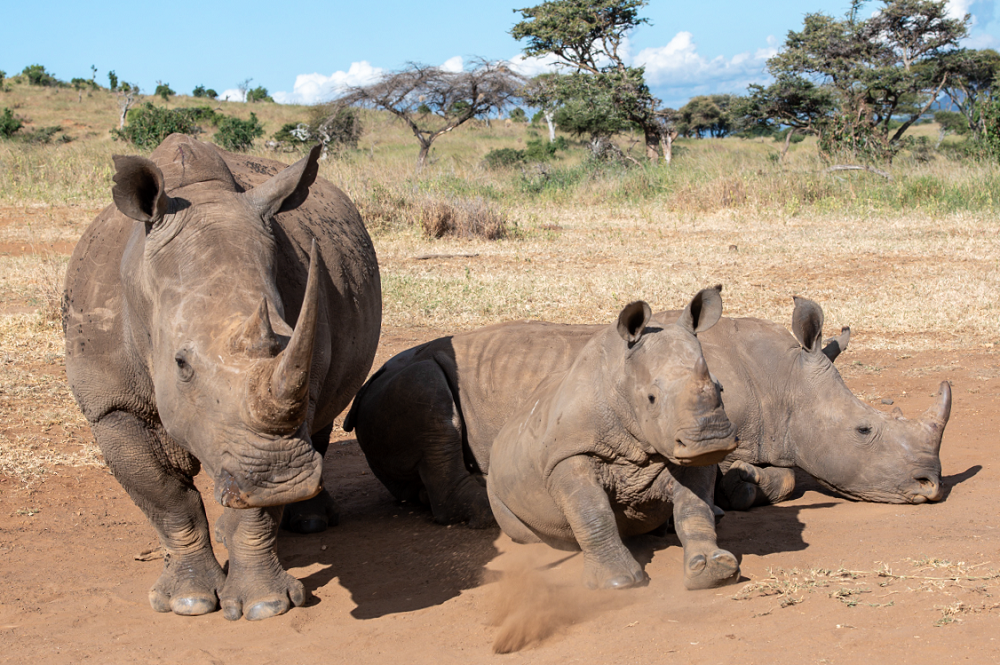 Other ways in which Lewa is special? It harbors and actively protects more rhinos (white and black) than any other conservancy in East Africa. Lewa's rhino population has grown from an initial 15 rhinos to around 255 rhinos currently, a significant percentage of all rhinos in Kenya. Lewa also has a great mix of endemic species including Grevy's zebra, beisa oryx and reticulated giraffe. Some of these animals – like the Grevy's zebras – are rare and endangered and they are all spectacularly beautiful. Lewa has an enviable record as a hugely successful wildlife conservation entity and for effectively involving the surrounding community and mobilizing their support. 
So what is a keen safari enthusiast to do? If you've never been to Kenya, give us a call at 1 800 513-5222 or email me (bert@fisheaglesafaris.com) to discuss some options and let's get you on a flight to Nairobi. With the possible exception of April and May, Kenya is a true year-round destination. For the wildebeest & zebra migration, July through October are the best months but there's much to be said for November through March as well. Been to Kenya before? No reason not to go back. Kenya is the most diverse safari destination of all and there is always somewhere new to explore, or a different time of the year to visit. Take a few friends and book one of the exclusive use properties at Ithumba or Galdessa for the most amazing orphan elephant experience of a lifetime!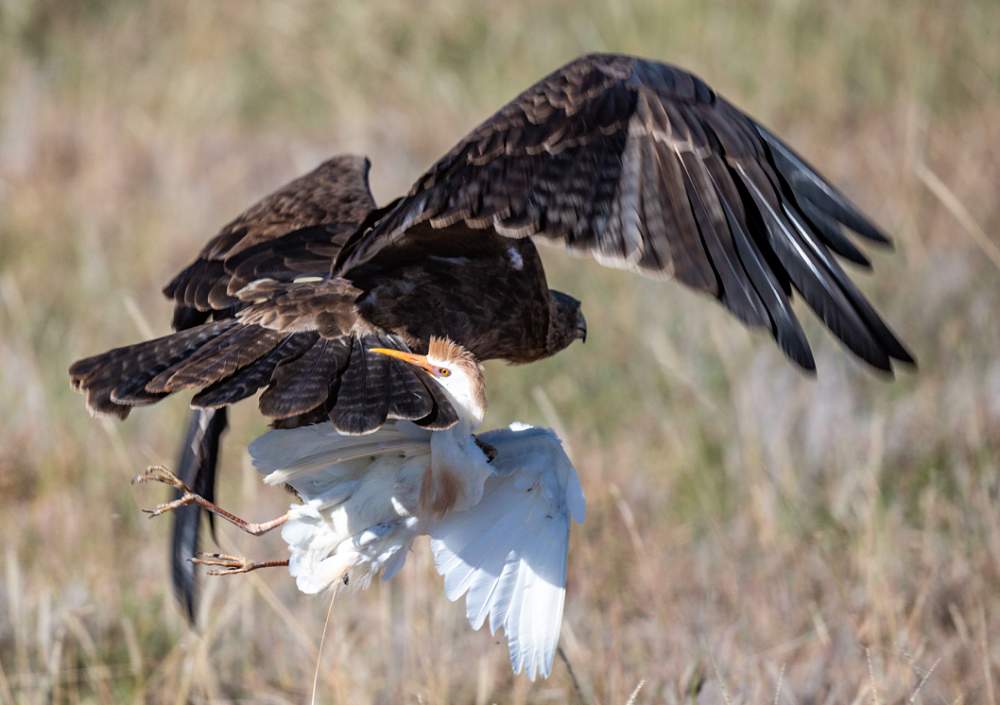 YOU MIGHT ALSO BE INTERESTED IN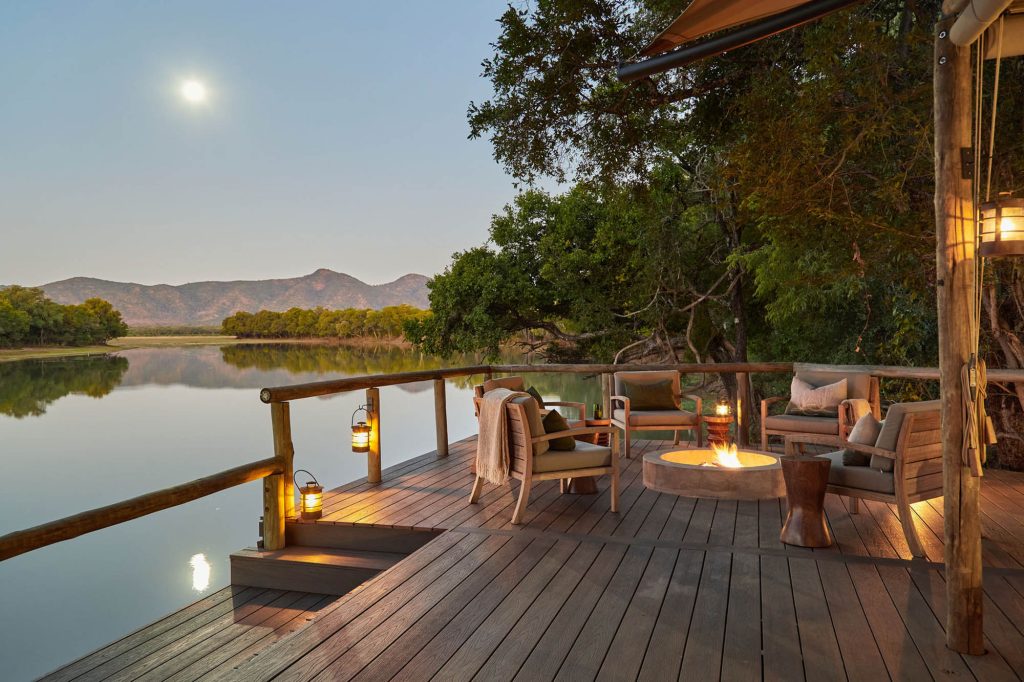 10th Sep 2021
Chindeni and the Bushcamp Company, Zambia
By late July we found ourselves at Chindeni, a small Bushcamp Company property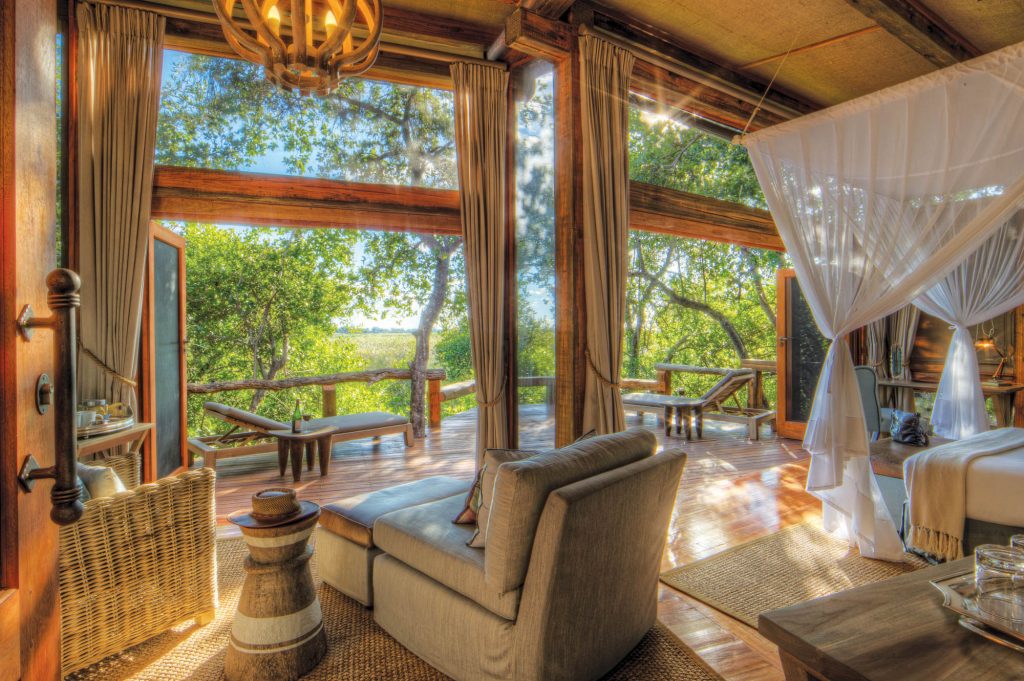 3rd Oct 2022
Camp Okavango, Botswana
Camp Okavango is in the heart of the permanent part of the Delta. In this idyllic setting there are no vehicles, and it is just a short walk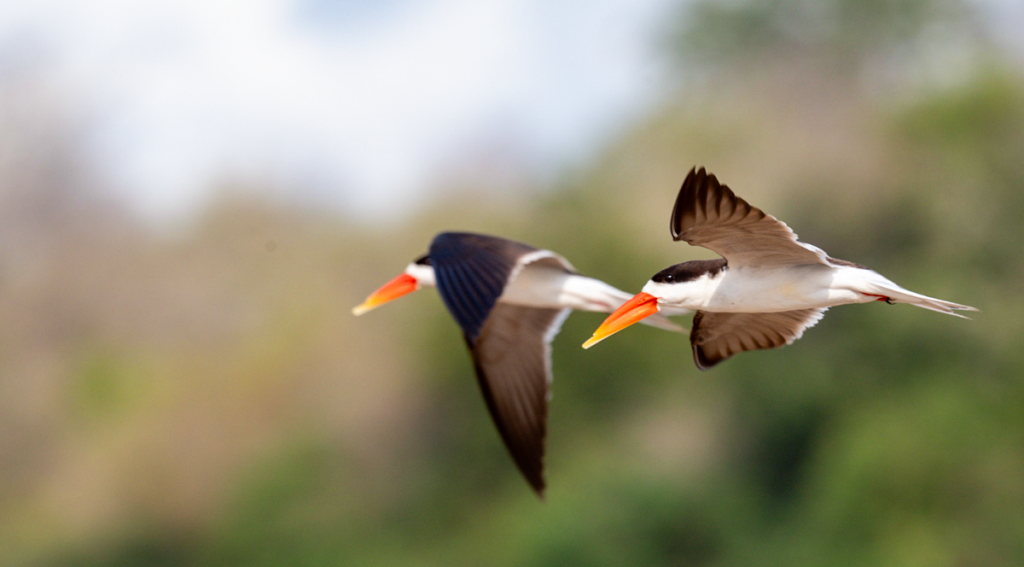 14th Oct 2023
From My Safari Notebook: Wildlife Photography
Birds in flight and wildlife photographers have an uneasy relationship. Things go wrong as often as they go right. Getting focus-lock on a moving subject
SUBSCRIBE TO OUR NEWSLETTER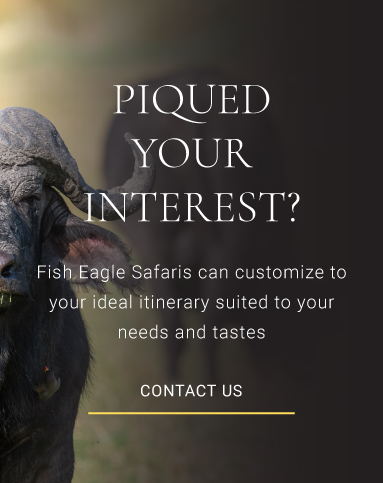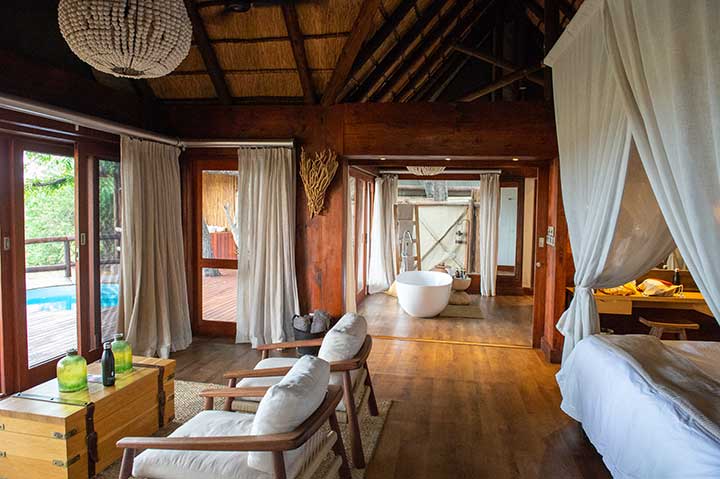 4th Aug 2022
On Safari At Belmond Eagle Island Lodge, Okavango Delta
What is the 'secret sauce' for an unforgettable few days on safari in Botswana? It starts with the animals, of course. The elephants, lions, giraffes, hippos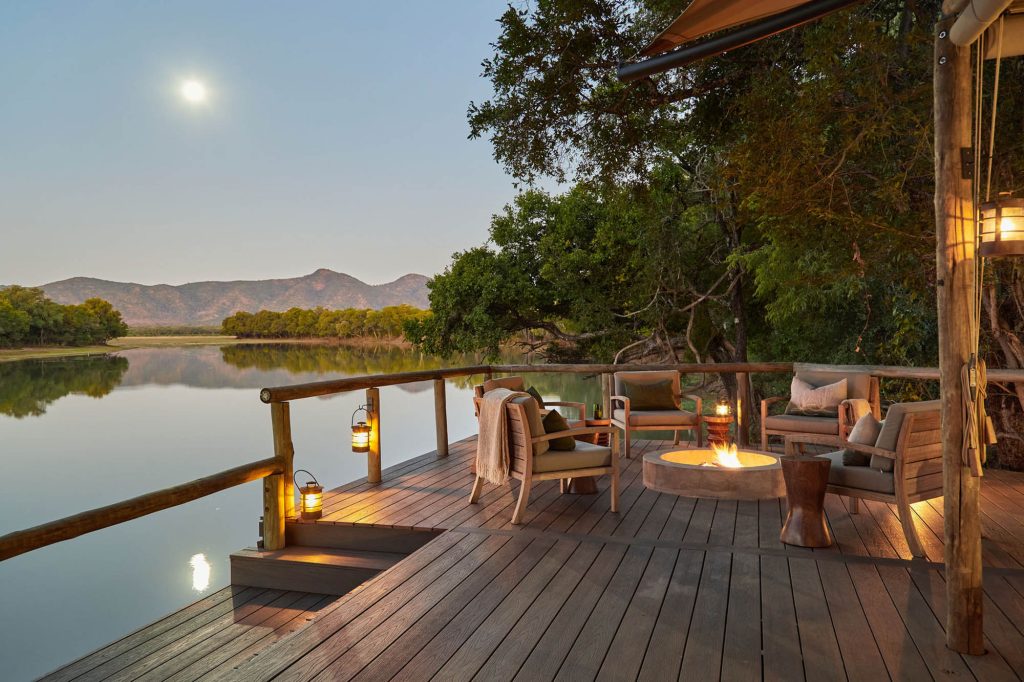 10th Sep 2021
Chindeni and the Bushcamp Company, Zambia
By late July we found ourselves at Chindeni, a small Bushcamp Company property