What is the 'secret sauce' for an unforgettable few days on safari in Botswana? It starts with the animals, of course. The elephants, lions, giraffes, hippos – all of them. Add a beautiful, romantic setting. And finish it off with first-class accommodation, food and drinks and an expert guide to help you understand and appreciate the nuances and little-known secrets of the bush. Magnificent starlit night skies? Why not.
Belmond's Eagle Island Lodge in Botswana's Okavango Delta had all of that – and more – on a recent visit. The lodge made a great first impression, starting with the proximity of the airstrip to the lodge, the strikingly designed main area, lounge and dining room and the enthusiastic welcome we received from the lodge team, arriving there in early November. The only thing lacking? Water in the lagoon in front of the camp. Clearly the lodge comes into its own when the annual flood is well into the Delta and the view from camp is one over water, not a grassy expanse. Not that this bothered us much at the time. The lack of water in front of the camp was largely compensated for by the presence of several old buffalo bulls who had made it their territory.
Just in front of the lodge, about 70 meters along a berm pathway, is the Fish Eagle Bar, which I've seen described as one of the most romantic bars in Africa. Perhaps when the annual flood is in; it was closed at the time of our visit. The main lodge has a fireplace, a mostly open dining room and a separate (private) bar and lounge. The entire structure is dramatically accented by a sweeping dark gray wall and covered by a gigantic thatched roof, artfully blended with several large trees which pre-date the construction of the lodge.
Belmond Eagle Island Lodge has 12 rooms (sleeping a maximum 24 guests) with six rooms to the left and and six rooms to the right of the main lodge. All with good views over the floodplain.
The first thing we noticed when we stepped into our room (#6) was the air conditioning. This was not an evaporative cooler above the bed. This was proper full-on AC which will keep the room interior quite chilly if that's what you want, no matter the ambient temperature.
For the hot months of the year which stretch from October to March, Belmond Eagle Island is a great choice from the perspective of being totally comfortable at night and during the early afternoon siesta time. The room also had plenty of storage space, a large tub, indoor and outdoor shower, a minibar, hair dryer, a plunge pool and more. We were not the only ones enjoying the plunge pool – Kathy had a thirsty elephant come by for a drink of nice, clean water one afternoon.
Clearly, there was not enough water in the area to do boating. We were not super enthusiastic about the prospect of an abbreviated mokoro outing but in the end, none of that mattered. Instead of fretting about the typical Okavango Delta water activities not being available, we pivoted to game drives and on several outings with our capable and enthusiastic guide OT (Oteng Tlale) we enjoyed some wonderful sightings.
On our first afternoon outing along the Boro River floodplain we observed large numbers of red lechwe, zebra, some elephants, and hundreds of birds of different species. We witnessed unusual interaction between a goliath heron and a pair of African fish eagles, with the heron lunging at the eagles in an apparent territorial dispute.
On two different occasions we spent time at a hippo pool on the Boro river, with at least 30 or 40 hippos jammed together. Both times we were the center of attraction as every single hippo eye was fixed on us. Once we surprised a few hippos who found themselves in shallow water upon our approach. Their helter-skelter dash for the safety of deeper water made things interesting for all of us. It appeared that they were young bulls who had been displaced from the main group of hippos, by the dominant, older hippo bull. Yet there they were, rushing back towards the deep water from which none other than the self-same dominant bull was watching their approach with growing interest.
Late one afternoon we enjoyed sundowners with the hippos, complete with a trio of snacks (dried beef biltong, cheese and sausage brochettes and dried mango) and our drinks of choice which included a gin & tonic, a Diet Coke and a Stoney Ginger Beer. The hippos looked cool and relaxed in the water but I think they would have traded places gladly.
On our second outing along the Boro River we saw noticeably fewer red lechwe around and the reason soon became apparent. Comfortably stretched out on a soft carpet of green grass, there was as handsome a young male lion as we had ever seen. He was lightly dozing but became alert and picked up his head, as we drove closer. The beautifully maned lion was about four to five years old, just approaching his prime.
On our last game drive we hit the jackpot when we caught up with a female leopard and her two young cubs. The two babies – around 4 months old – peered at us curiously for a few seconds before they disappeared into the thick bush. It was a magical, never to be forgotten moment.
We loved the area around Belmond Eagle Island Lodge, which was simply stunningly beautiful. The large grassy plains sometimes took on the appearance of a manicured golf course, as a result of freshly emerging grass shoots. There was a profusion of large impressive trees including mangosteen, lead wood, jackal berry and rain trees. Very 'Botswana'.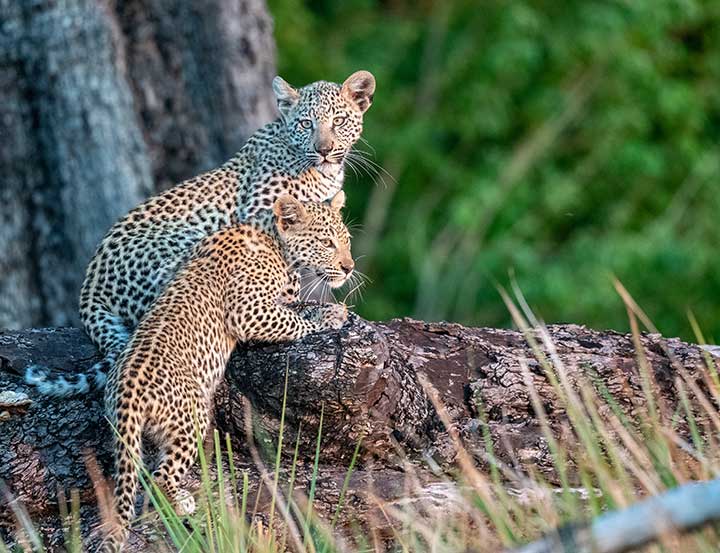 The meals and catering at Belmond Eagle Island Lodge were consistently good. One evening the staff set up a table just for the two of us in the private lounge, serving a delicious vegan sweet potato curry. We enjoyed a multi-course traditional 'braai' (barbecue) on another night when there was a large party of French guests in camp. Not surprisingly, there was an extraordinary variety of meats to choose from, including lamb chops, chicken, beef steak, and traditional sausages. Side dishes included pap (the local version of polenta), corn, potatoes, and a nice variety of salads. There's nothing quite like biting into a juicy piece of boerewors (the traditional South African sausage accented with coriander), while listening to animated conversation – in French – at the next table, with the iconic sound of braying zebras in the far distance adding some color. Only in Africa.
BOTSWANA TRIP IDEAS
Classic Botswana Safari
The 'classic' Botswana mix is to combine three properties, one each in the Chobe/Linyanti area, the Okavango Delta and the Moremi Game Reserve. There are several variations on the theme, some of which come into play depending on the season. In the wet season (roughly December through March) it is always a good idea to include a few days in the Kalahari and omit Chobe. For more diversity and a more active trip overall, consider splitting your time between Mashatu in south-eastern Botswana, and northern Botswana. Mashatu is perfect for a 3-night walking safari followed by a few nights in a lodge or tented camp in the area. Return to Jo'burg for a night and continue to Maun the following morning. Alternatively, you can do a private charter to your northern Botswana camp, which becomes economically feasible for a group of 6 plus.
South Africa, Victoria Falls & Botswana
Botswana combines very well with several of its neighboring countries. For example, you can fly into Cape Town in South Africa for the first few days of your trip. The weather in the Cape isn't great from June through August – often approximating a bad day in San Francisco – but there's so much to see and experience that the weather can be overlooked. If you do want to experience South Africa's Mother City at its best, go from September to November, or early in the year, from mid-January through April and May. We tend to avoid the Cape in the holiday season; too crowded with up-country and other visitors. From Cape Town, fly non-stop to Victoria Falls for a couple of nights. The Falls are at their best from about March through June, but worth seeing (Main Falls from Zimbabwe side), any time of the year. Plenty of adventure activities on offer ranging from white-water rafting to bungee jumping, gorge swing, zip-lining, and several others. Our favorite property? Probably the venerable Victoria Falls Hotel (stable deluxe rooms), but there are many other good ones including Stanley and Livingstone Hotel, the Ilala Lodge, Batonka Lodge, and Old Drift Lodge.
From Vic Falls it is just 90 minutes by road (we prefer to do this transfer by road rather than fly; less hassles) to the Chobe area. Spend a few days at Chobe Chilwero or Chobe Game Lodge (both excellent in the dry season!) and then continue on to the Delta.
Zimbabwe and Botswana
Zimbabwe and Botswana make a great combo as well. We would suggest starting in Victoria Falls, then spending several days at one or two camps in Hwange National Park (nowhere better for elephants!) and continuing on to the Chobe area and elsewhere in Botswana. Ideally, travel should be in the dry season from about June through October as Hwange really gets into its stride when elephants and other wildlife congregate around the water holes. Even though off-road driving is not allowed inside the park it is rarely, if ever, a factor as so much of the viewing there is done from hides and blinds, or around water holes where the animals come to you, and not the other way around.
Best Time to go?
Northern Botswana including the Okavango Delta, Moremi & Chobe is at its best from June through October, the dry season. This is when animals are drawn to remaining sources of water and thus easily seen. Plus the vegetation is sparse making for better visibility. All parts of Botswana heat up significantly from September onwards, with October and November being the two hottest months. Until the first thunderstorms roll in, the humidity is low (rarely much above the 20 percentile), so comfortable despite the high mid-afternoon maximum temperatures. Typical of a semi-desert climate, the evenings cool off rapidly as soon as the sun sets.
During the shoulder and low-demand season from November through March, prices are lower, there are fewer other visitors around, lots of baby animals, and the Kalahari is at its best. South-eastern Botswana (Mashatu) is an excellent value option and is at its best from about April through October; this is also one of the best places for a foot safari in Southern Africa.
YOU MIGHT ALSO BE INTERESTED IN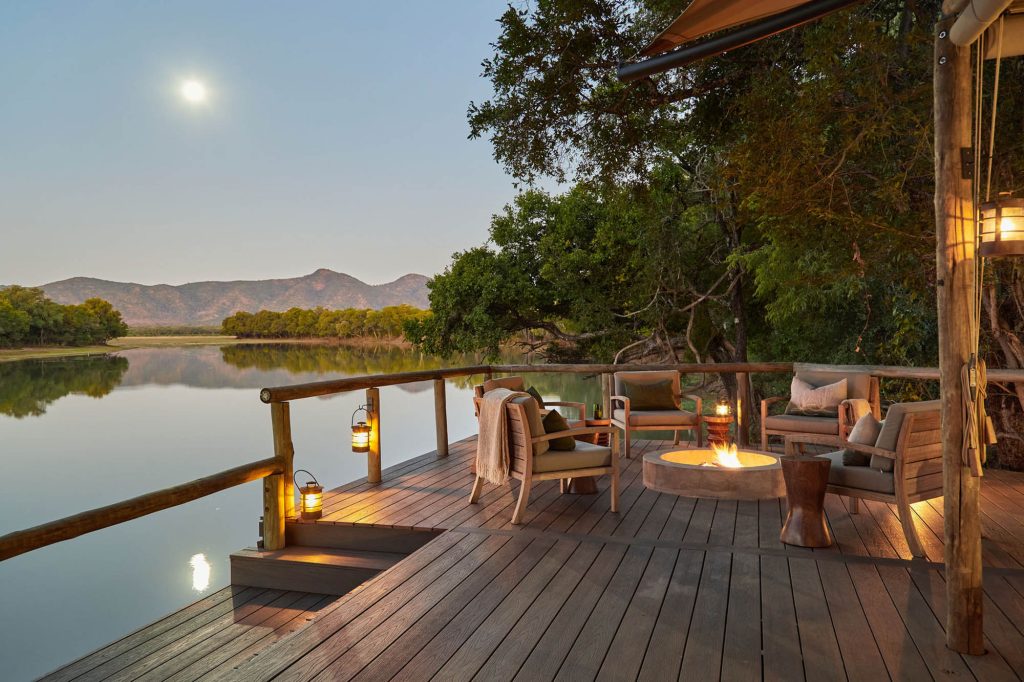 10th Sep 2021
Chindeni and the Bushcamp Company, Zambia
By late July we found ourselves at Chindeni, a small Bushcamp Company property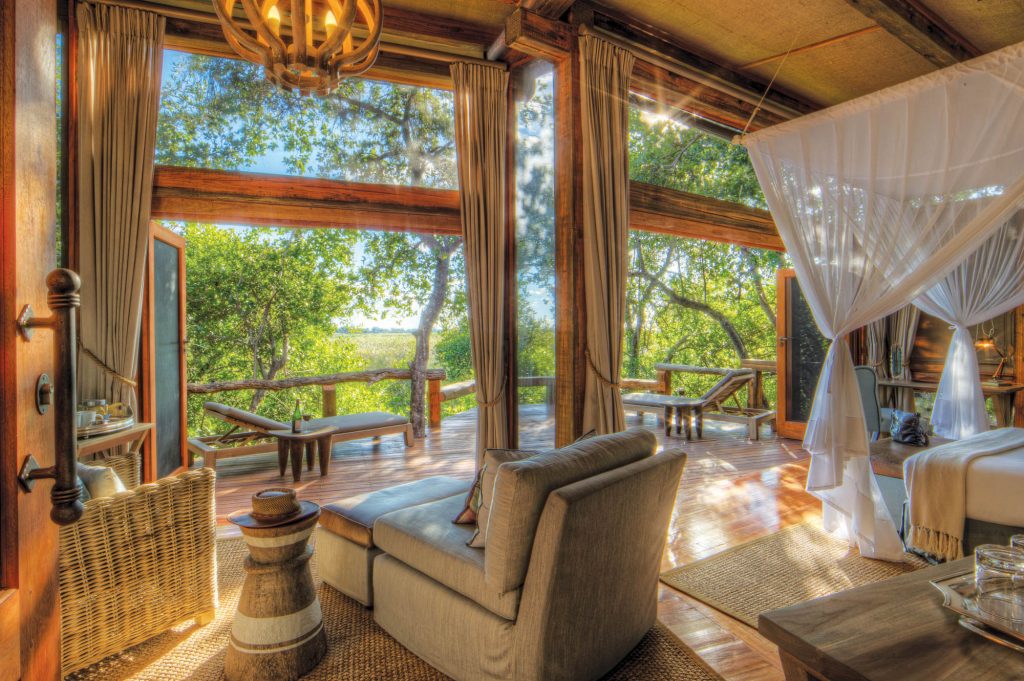 3rd Oct 2022
Camp Okavango, Botswana
Camp Okavango is in the heart of the permanent part of the Delta. In this idyllic setting there are no vehicles, and it is just a short walk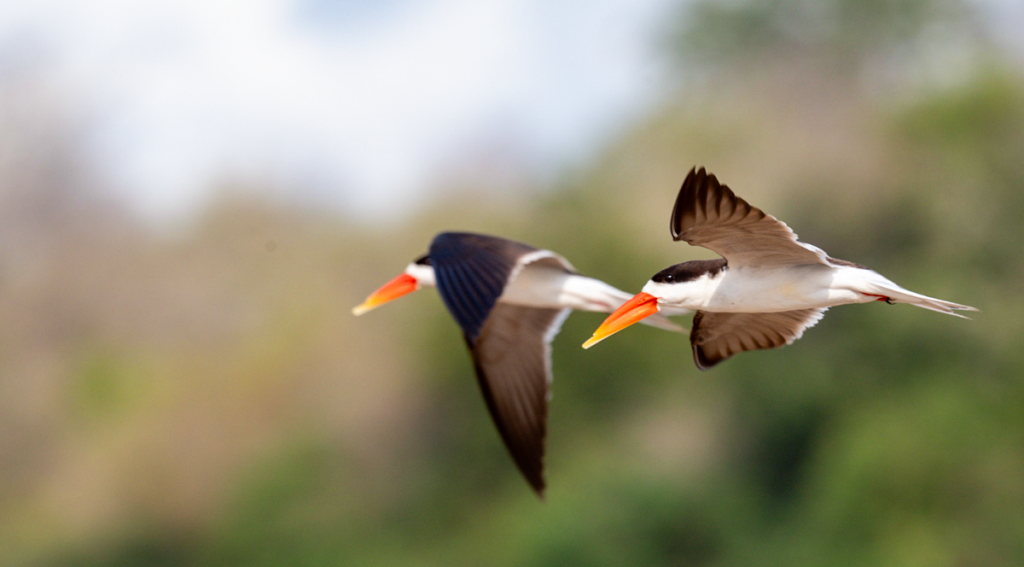 14th Oct 2023
From My Safari Notebook: Wildlife Photography
Birds in flight and wildlife photographers have an uneasy relationship. Things go wrong as often as they go right. Getting focus-lock on a moving subject
SUBSCRIBE TO OUR NEWSLETTER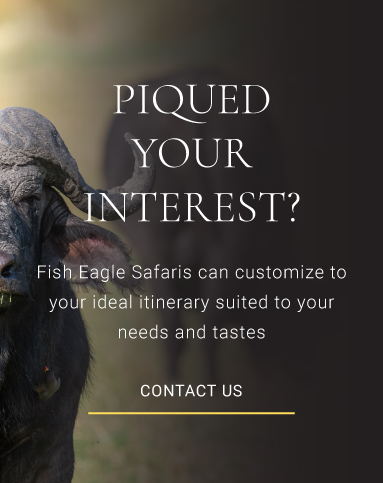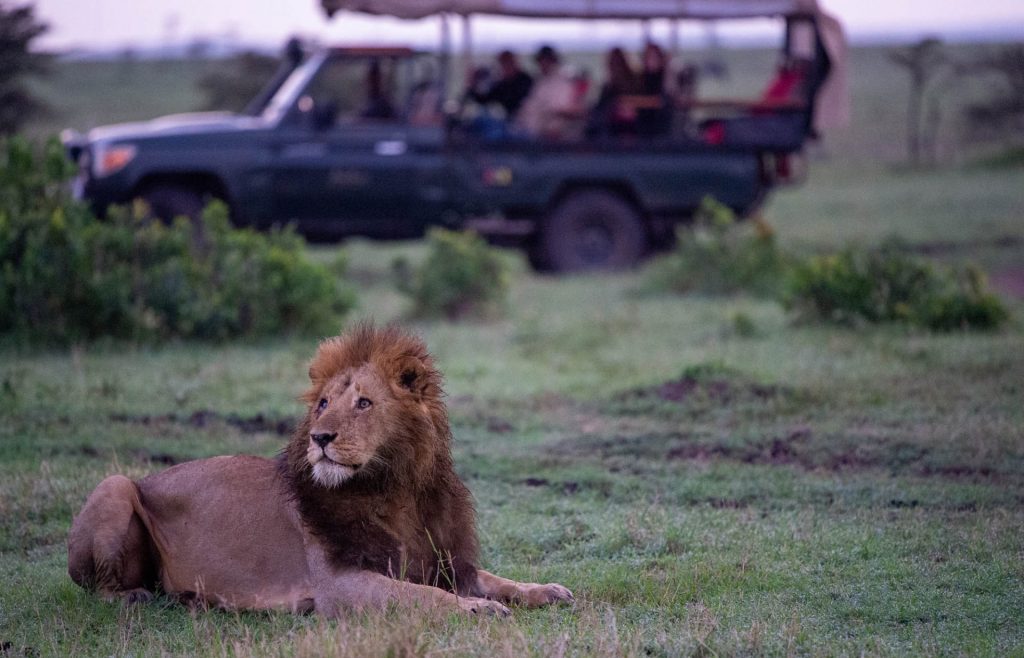 11th Nov 2021
How to book a better safari
Fish Eagle Safaris' owner Bert Duplessis and his team at Fish Eagle Safaris Inc.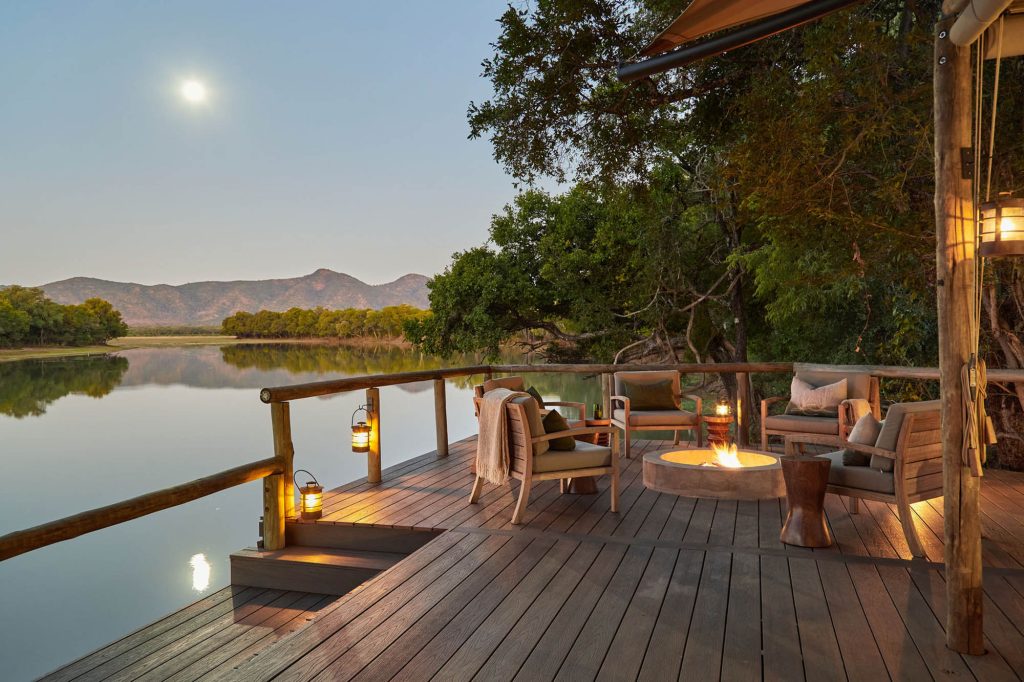 10th Sep 2021
Chindeni and the Bushcamp Company, Zambia
By late July we found ourselves at Chindeni, a small Bushcamp Company property