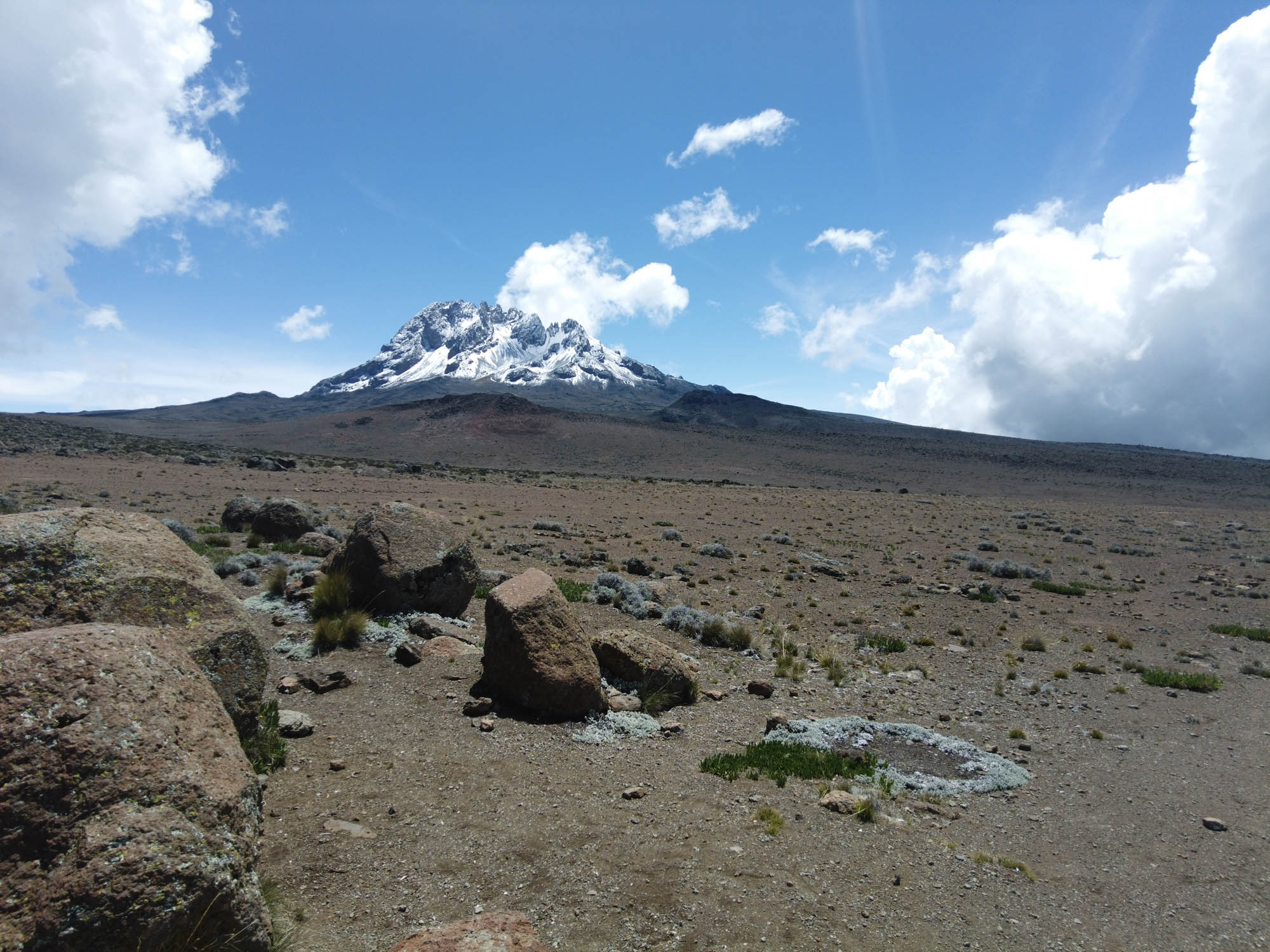 Marangu Route, Kilimanjaro – Part 1
On what was my third Kilimanjaro climb, having summited via the Machame and Rongai Routes previously, I took the first steps up the Marangu Route – sometimes referred to as the 'Coca-Cola' Route – in mid-February 2021.
While the Marangu Route is often given short shrift as being the shortest, 'easiest' Kilimanjaro route, and the least scenic one, it is no less challenging than the other routes where and when it matters, which is on summit day.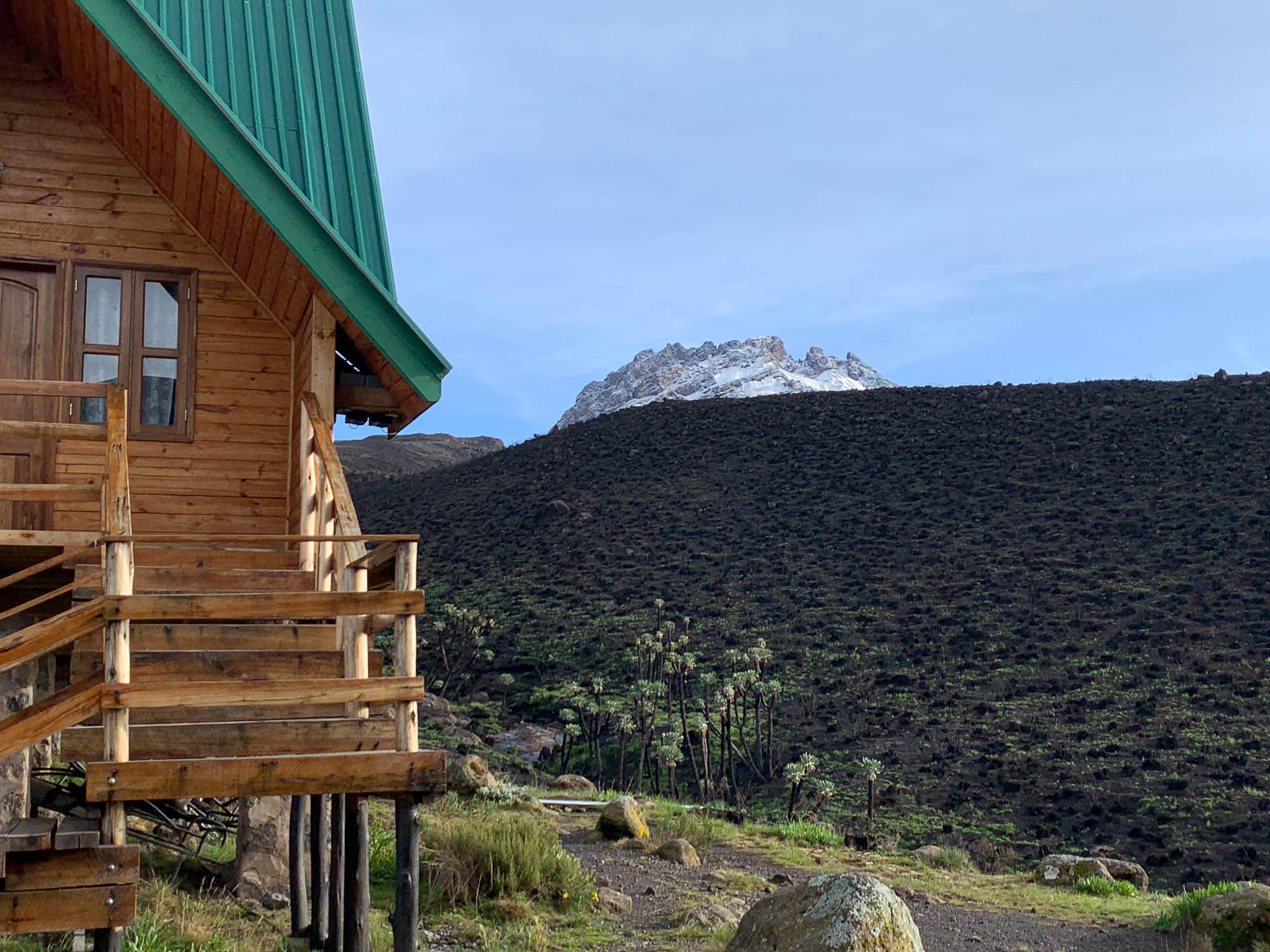 Like the Rongai route, the path to the summit on Marangu goes via Gilman's Point and then Stella Point. At the stage of the climb where you have used up just about all your energy – to reach Gilman's Point – you have essentially two more hours ahead of you, your lungs laboring mightily at an altitude of nearly 19,000 feet above sea level, before reaching Uhuru Point. And then you have to turn around and retrace your steps, every one of them, all the way down to about 12,000 feet.
But I'm getting ahead of myself.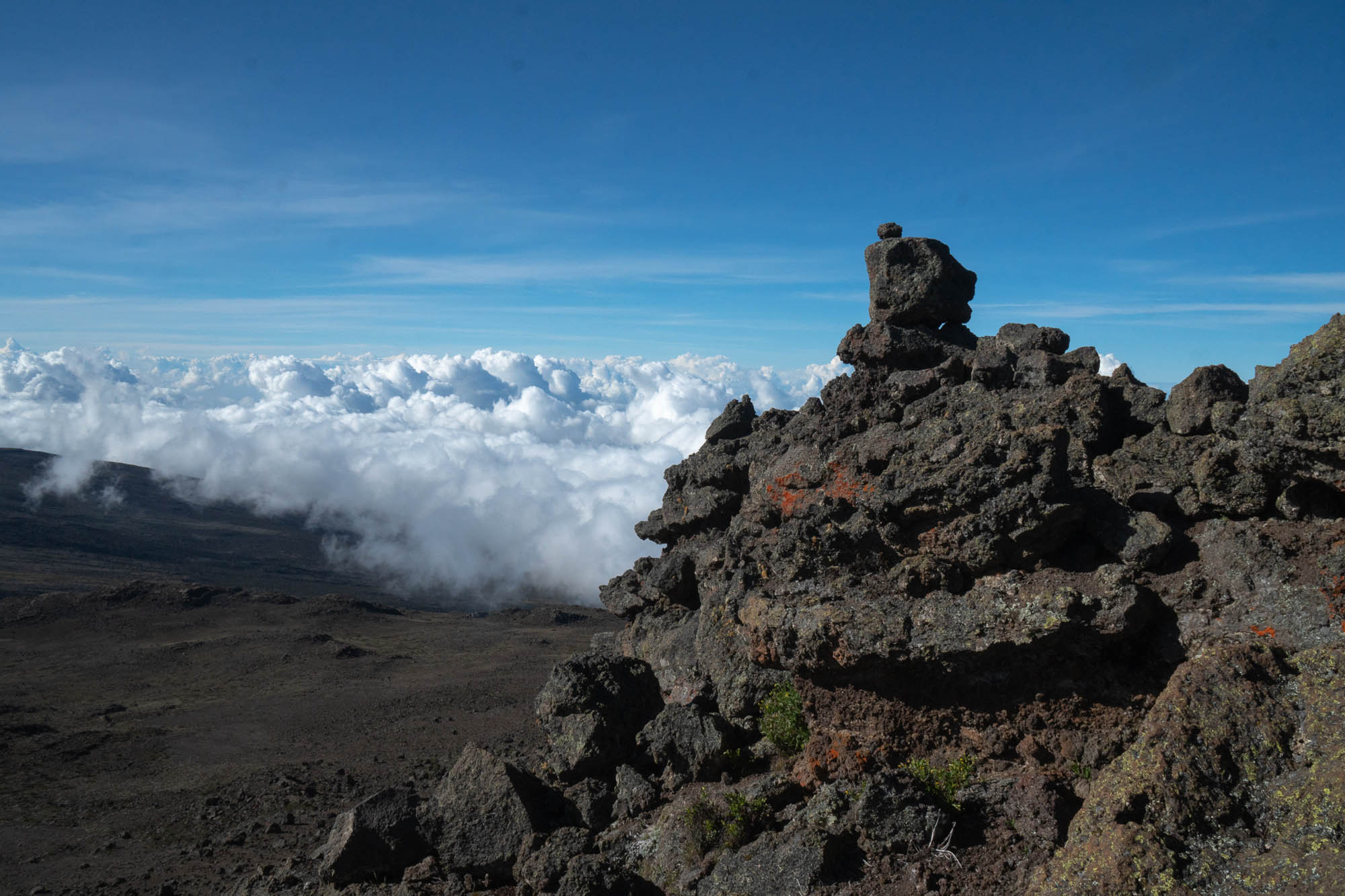 The hours leading up to the start of the climb take on somewhat of an air of familiarity by climb #3. It starts with an overnight stay at Zara Tours' rather mediocre hotel in Moshi (the food was a lot better this year!) where we assembled for an equipment check and pre-climb briefing conducted by our head guide, Joseph Majuto. Just like the year before when he guided us on the Rongai Route, Joseph was energetic, super helpful and ever vigilant of my comfort, health and safety.
The next morning, after a hearty breakfast, we piled into a minibus and headed to a downtown supermarket to pick up some cold water and a couple of last minute items. In my case suntan lotion and a couple of candy bars. One year ago, in February 2020, the hotel was full with small groups of excited hikers coming and going constantly. This time, there were just three tourists spending the night there: myself and a German couple who were going to trek the Machame Route.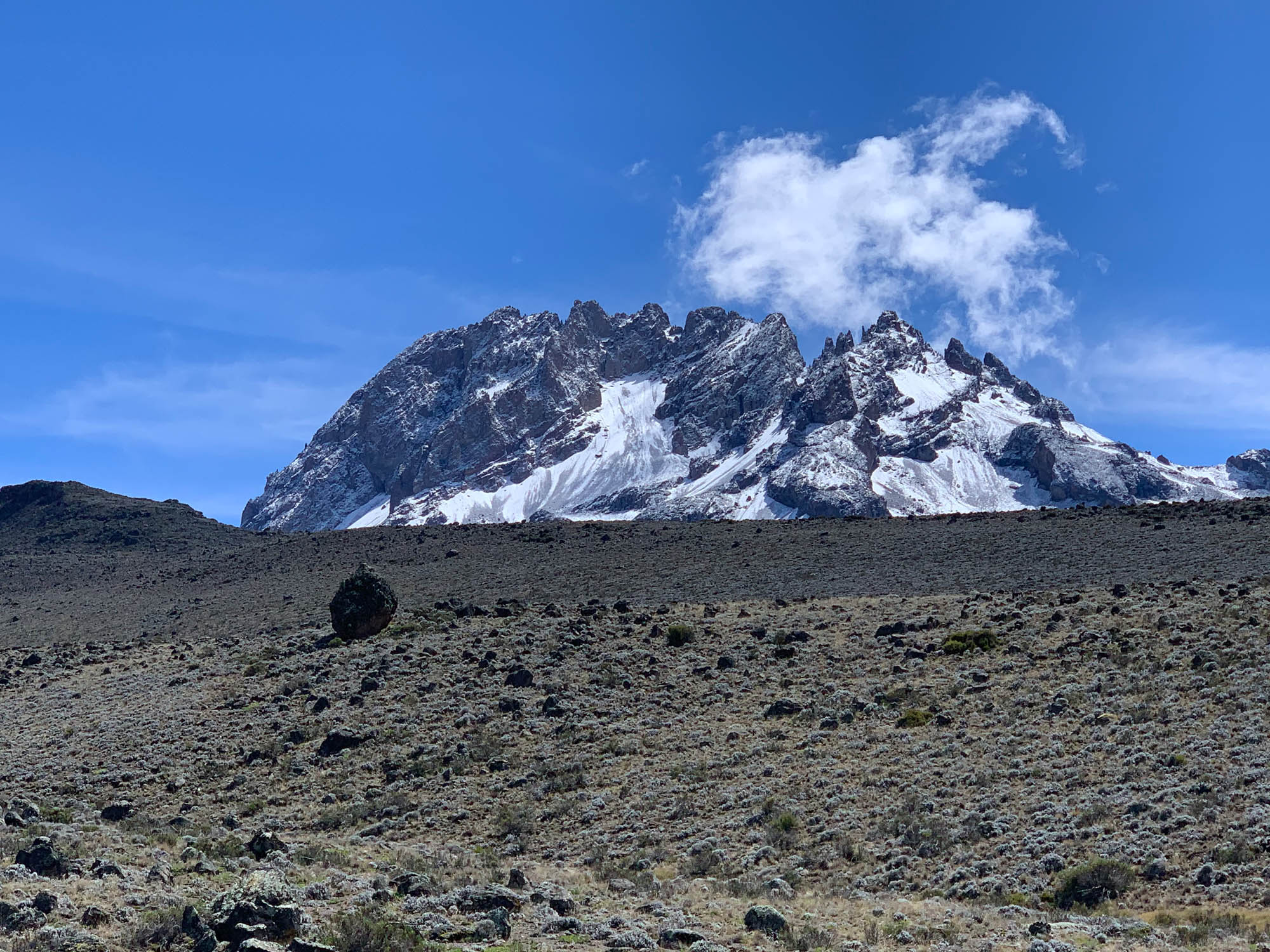 Gone was the air of excitement, the chatter, camaraderie and laughter. Replaced by a sense of resignation, and some hope, these many months into the coronavirus crisis. It was no different at the Marangu Gate. I was one of only three persons to check in for the Marangu climb on the day. There were about 10 people doing day-trips to Mandara Camp and back, to be out of the gate by 6:30 pm.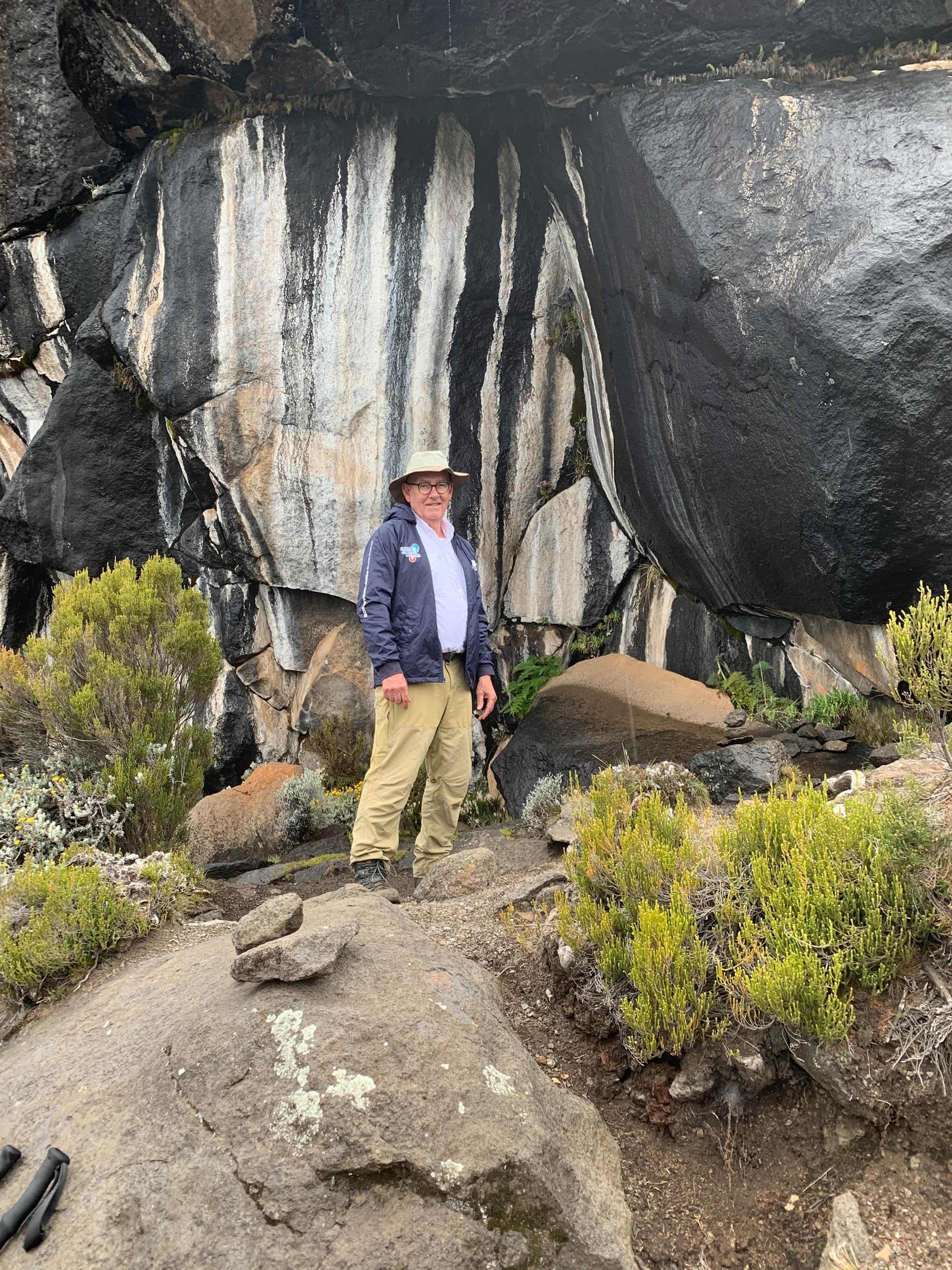 Thu 18 Feb: Mandara Gate to Mandara Huts
The first day's hike is an easy walk of 8 km (5 miles), all the way within a perfectly awesome rainforest, eventually alongside a burbling mountain stream. Forest birds were – as usual – in short supply, but I did hear some Turacos calling; likely Hartlaub's. It wasn't until we reached the pretty Mandara Huts campsite that we saw any notable wildlife, being some habituated Sykes' Monkeys. We did encounter a shy Dik-dik antelope in the forest as well.
Even though we covered only 5 miles the total duration of the hike was nearly 5 hours, with a stopover for a boxed lunch and a couple of other rest stops thrown in.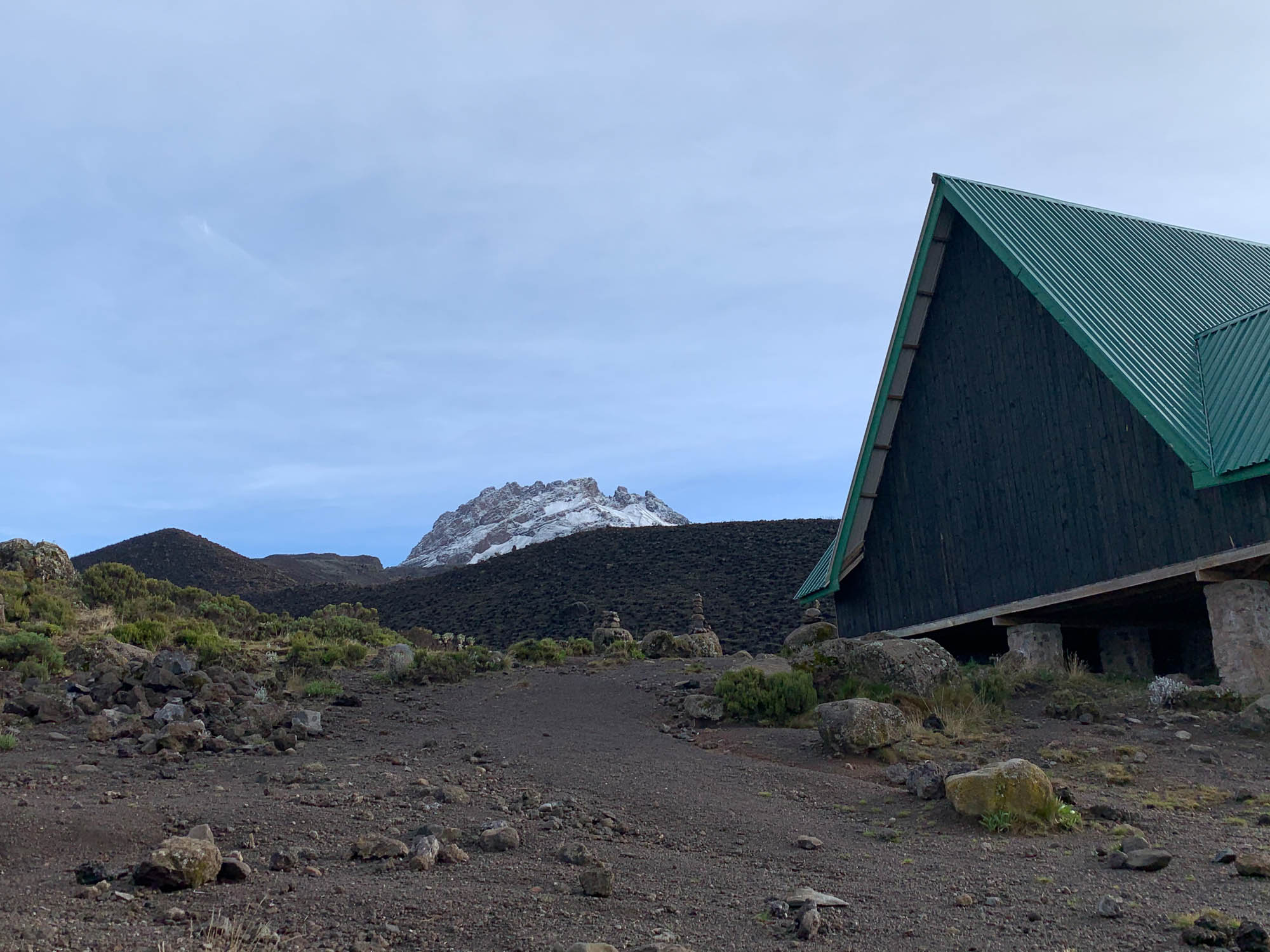 You can't reach the summit on Day 1, but you can significantly improve your chances of reaching it, by taking it easy, early on. There's no deadline, no cut-off time to be at any specific point, and there's no special medal for a speedy summit. Start too fast and you will almost certainly struggle later on. Yes the pace may sometimes feel glacially slow, but don't let it bother you. Take a look at the persons rushing up the mountain. You may see them again later, heading down well before summiting – after running out of gas.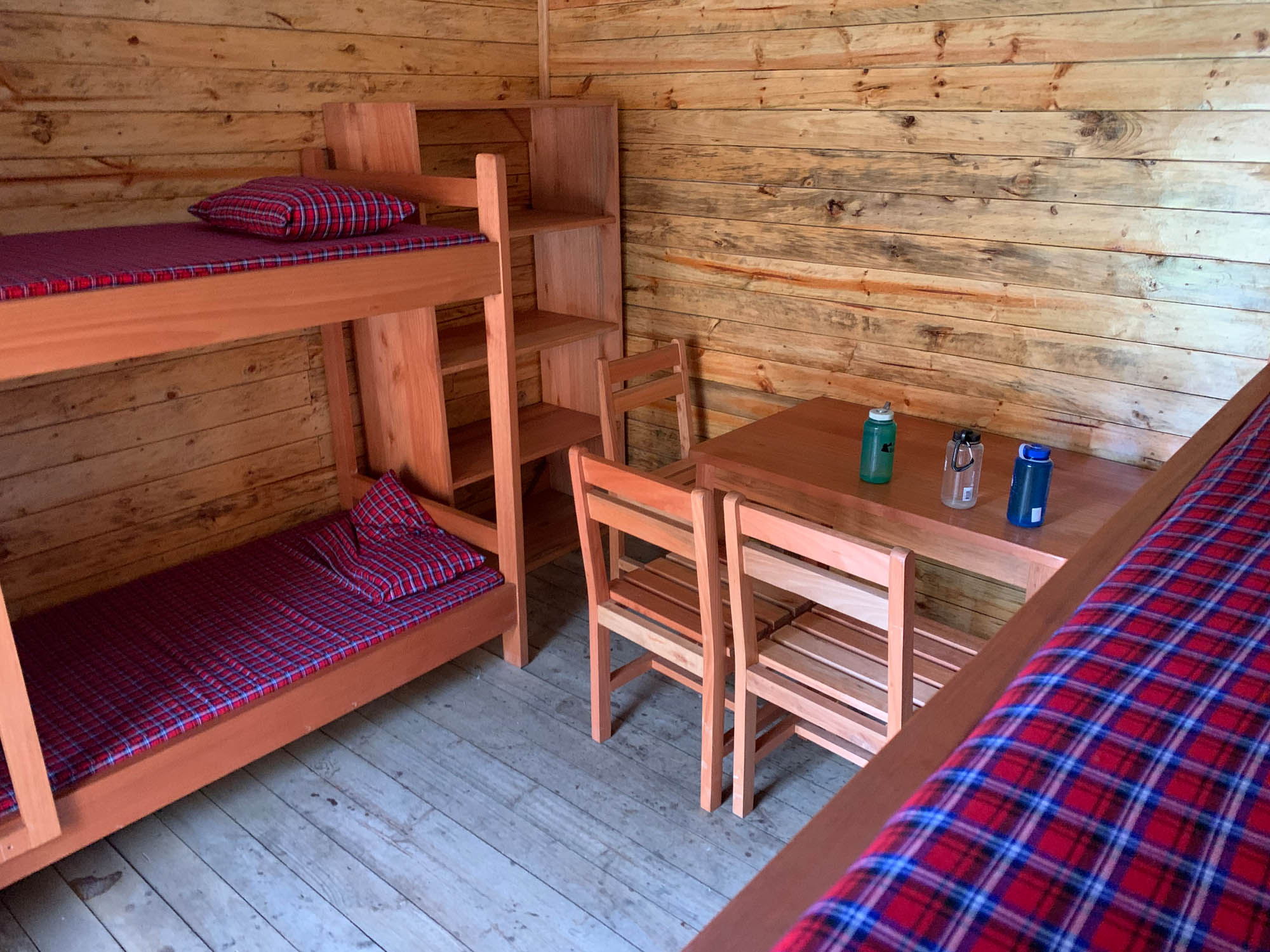 As a solo climber I had the luxury of having an entire 4-bedded hut at Mandara Huts to myself, which made getting settled in, a lot less onerous than within the tight confines of a tent. The room has a light (not that great but better than none), ample gear storage space, 4 bunk beds with foam mattresses and cushions, and a good sized table with three chairs.
At the start of the day, I had taken 250mg Diamox which resulted in a rather persistent and pronounced diuretic effect. In the evening I reverted back to the 'standard' guideline which is to take just 125mg, twice a day. Until early on the summit night, when I popped another 250mg. Diamox (acetazolamide) being a prescription drug which helps to prevent and reduce the symptoms of altitude sickness.
At the end of Day 1, I was feeling good, with no major aches or pains. The only area of concern was a hotspot on the sole of my left foot, in a calloused area just behind the big toe. Keeping your feet healthy and in good condition is paramount on a long (45 mile) hike like this one. So I immediately sterilized the area and used a gel plaster to cover the hotspot, to prevent a blister from forming. It worked. I replaced the gel plaster a couple of times further along the hike and there was no further damage.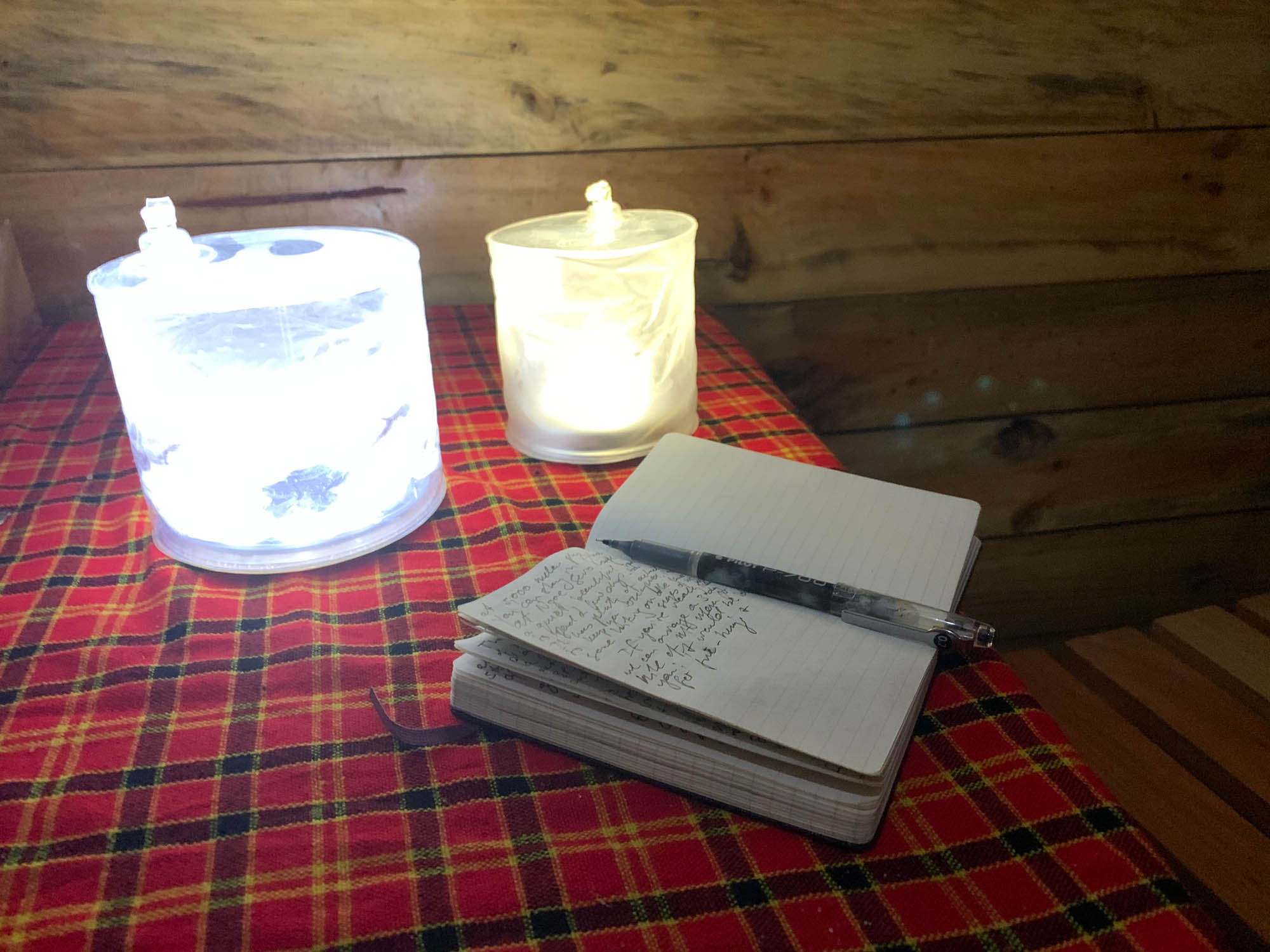 Three common Kilimanjaro climb pitfalls to avoid
What are the three most common mistakes made in the planning and execution of a Kili climb?
#1: Not adding an additional acclimating day and opting for the minimum # of days on a climb.
Unless you are a super-conditioned athlete – and even then – attempting the Machame Route in just six days or the Marangu Route in just five, is looking for trouble. Spending an additional day on the mountain at altitude makes a huge difference in the chance for a successful summit. So spend a bit more time in Tanzania and pay the extra money for one more day: it will be worth your while. This is even more important on the shorter routes like Marangu and Umbwe, both of which can theoretically be done in 5 days. Definitely add an extra night on these climbs; even then your body is going to have a tough time to adjust due to the short, rapid ascent.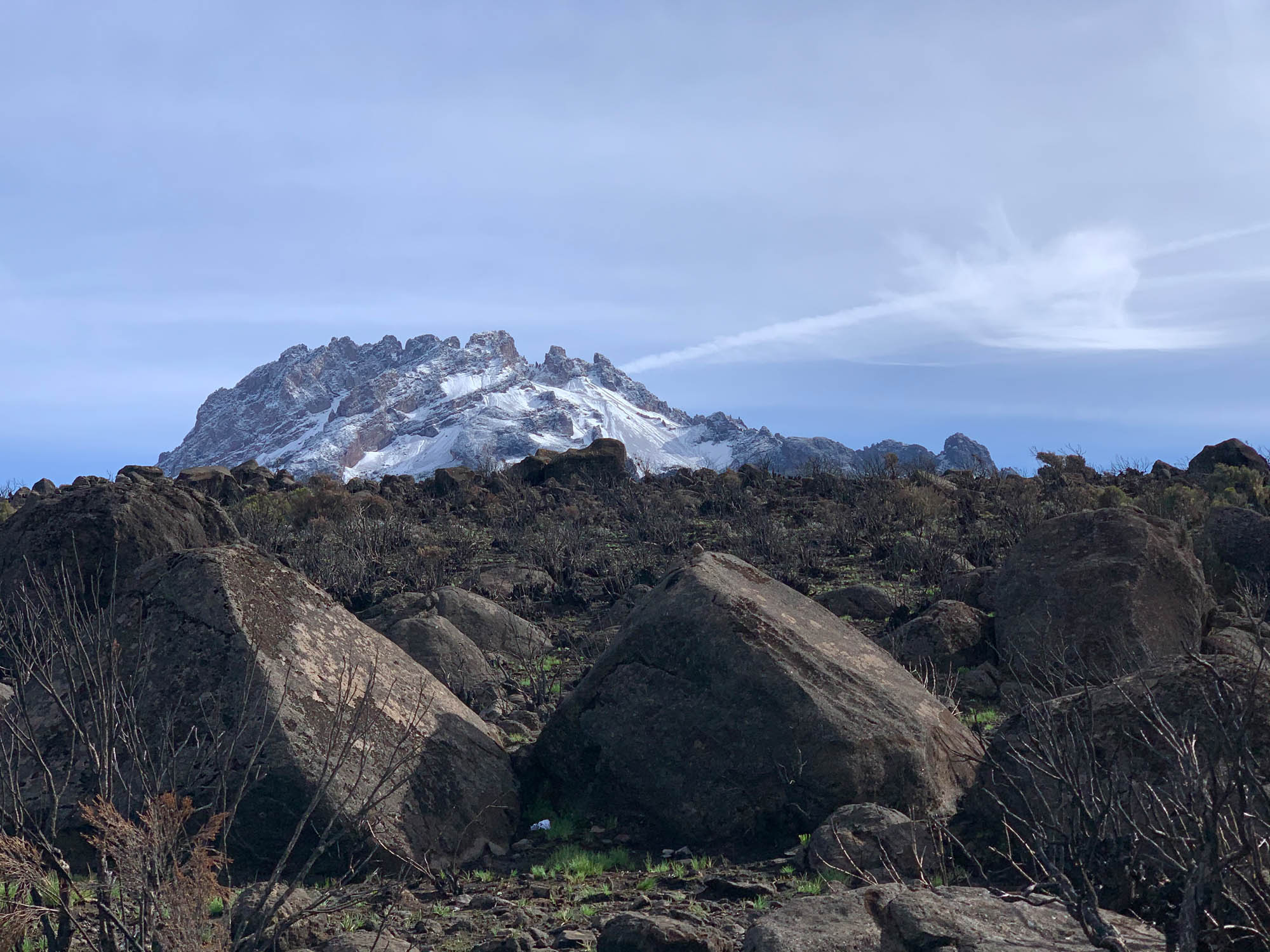 #2: Flying into Kilimanjaro the night before starting your Kili climb.
This is not a good idea, particularly if you live in a city close to sea level and you have to take one or more long flights crossing as many as 9 or 10 time zones to get to Tanzania. Departing from sea level, spending 30-plus hours on the journey, only getting to Tanzania the night before – and then setting out on the climb the very next day – is decidedly risky. Like asking your body to go from zero to 60 mph overnight.
On the other hand, spending 3 nights or so in Tanzania at around 1,500 meters above sea level, such as in the Arusha or Moshe area, can make a decisive difference for the better. You've already made a significant investment in time and money to get this far, so don't risk it by starting up the mountain too soon. Spending a few nights at a lodge such as Ngare Sero, on the lower slopes of Mt. Meru just outside Arusha, will be hugely beneficial. There's plenty of activities to keep you busy, including hiking on the lower slopes of Mt. Meru. Get over the jetlag, rest up a bit and give your body a chance to acclimate to the mile-high altitude before you pile on more altitude over the next few days. If you're keen, we can even arrange a 3-day hike of Mt. Meru which would be the ideal fine-tuning of your Kilimanjaro preparation.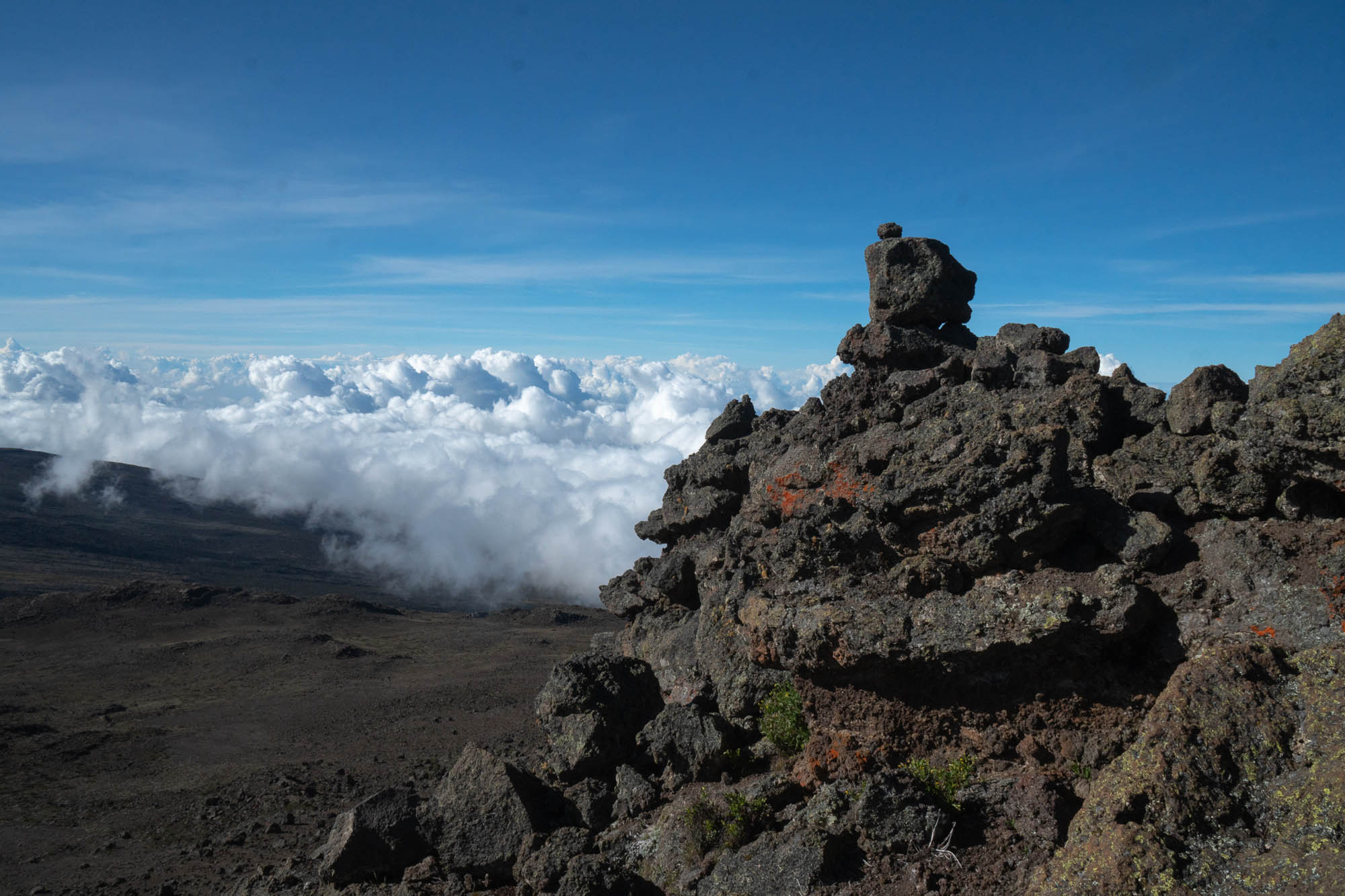 #3. Starting off at too fast a pace
You've done the training, you're feeling fit and you want to get to the top. Fast. So off you go, charging up the mountain, right out of the gate. Big mistake. Kili is not a race and there is no special certificate for beating the pack. It takes 6 or 7 days or even more, and the real test only starts around midnight on summit day. That is when a Kili climb goes from relatively easy to sometimes super difficult, depending on the conditions. Not conserving your energy earlier on will cost you dearly then. Always mind your guide's entreaties to go slowly. Pole pole.
Of course, several other factors come into play, including good physical preparation, proper equipment, picking the best time of the year for your climb, and having a competent head guide in charge.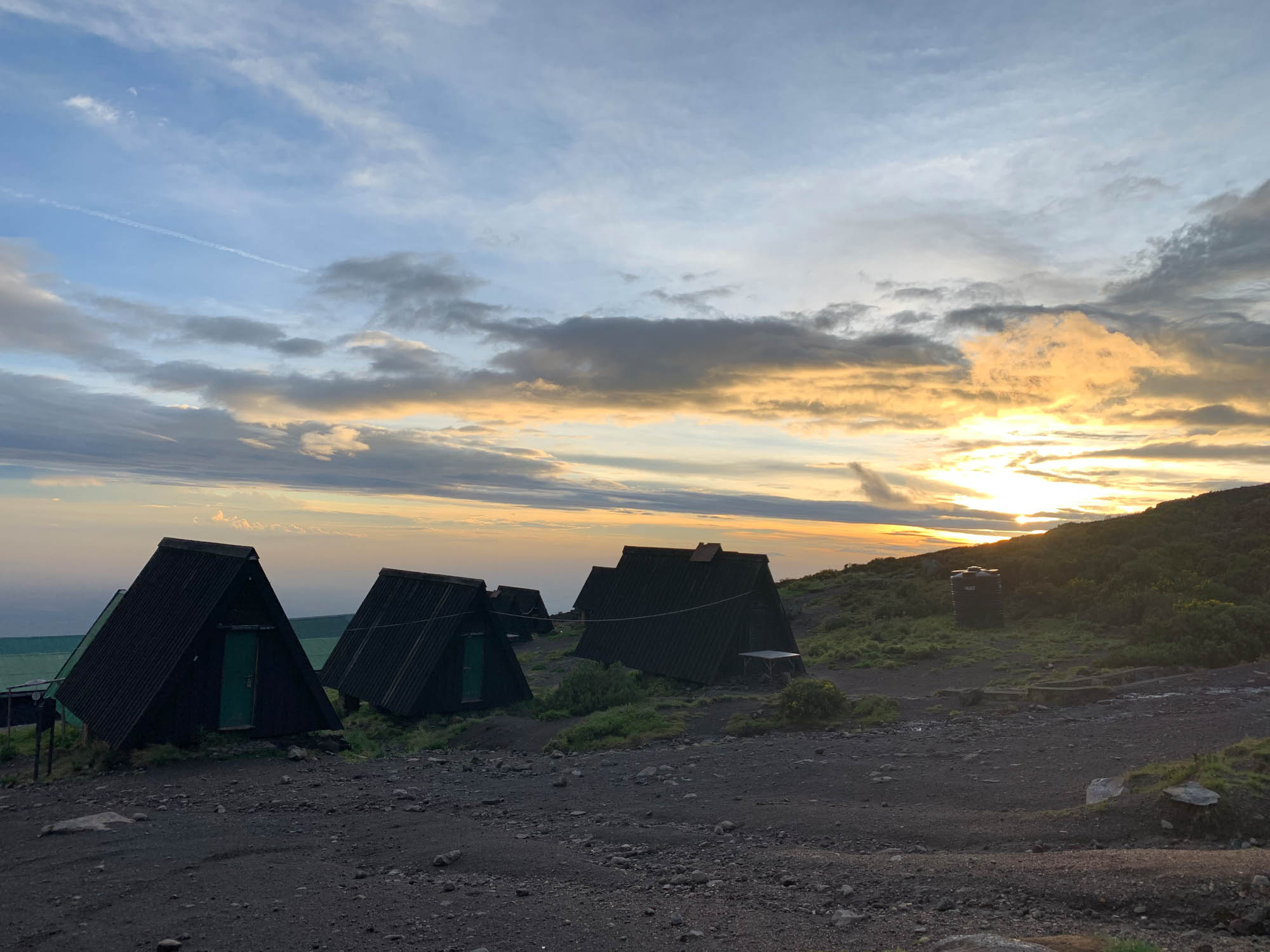 Friday 19 February: Mandara to Horombo Huts
From Mandara Huts, it is a long, steady, uphill hike to Horombo Huts, where we would spend the next two nights. Along the way, the habitat changes from rainforest to open macchia scrub. Ordinarily, both sides of the trail would be covered by fairly dense stands of protea bushes. Not this time. Almost as soon as we emerged from the rainforest, we started to see the devastation caused by the recent (Oct. 2020) fire which destroyed some 28 square kilometers of mostly grass and shrub-covered areas on the southern slopes of the mountain.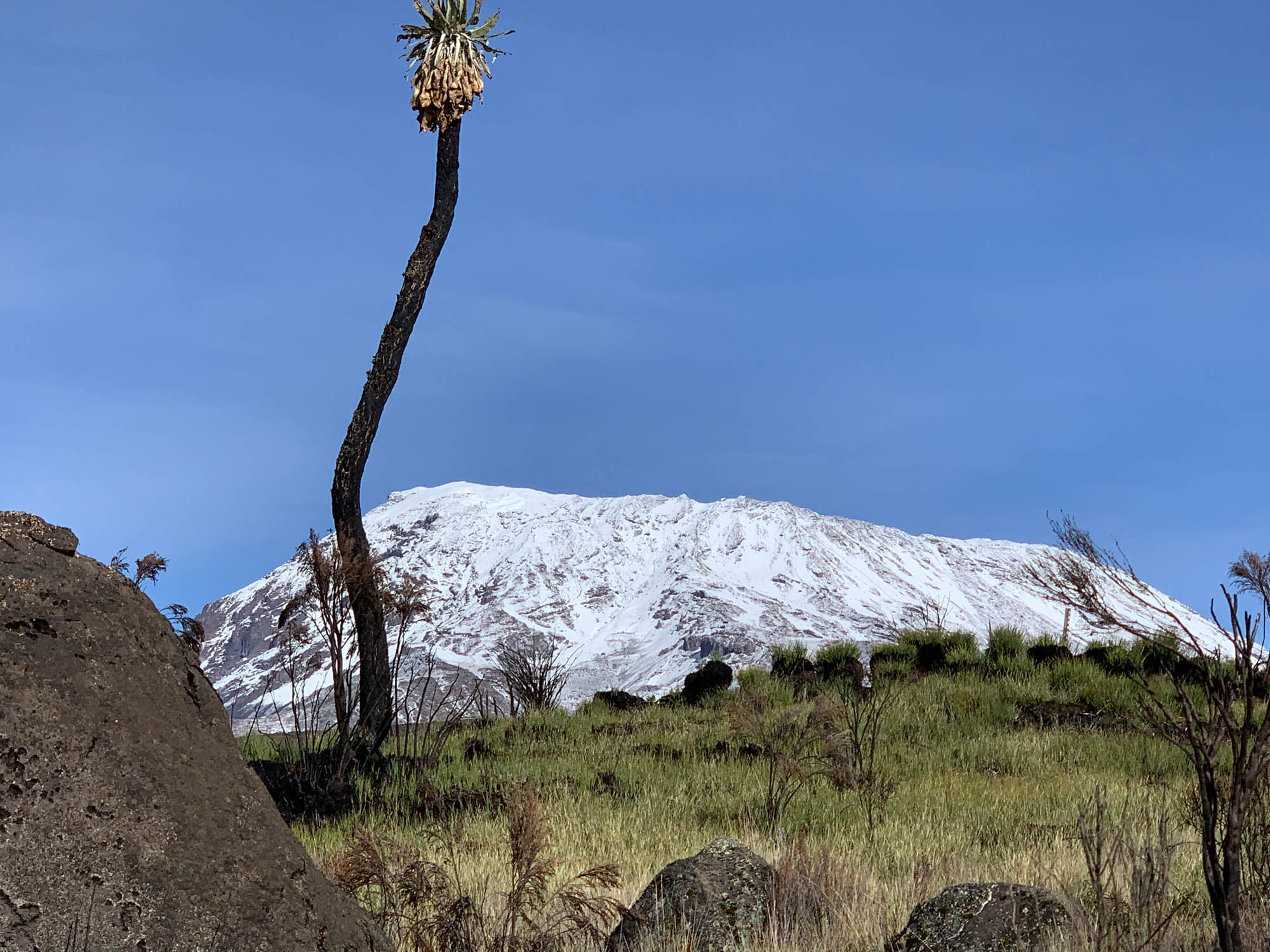 Signs of regeneration are very much evident with fresh shoots of proteas visible everywhere. It will take several years for the area to regain its previous splendor though.
From Horombo, we did a 3-hour hike up to the Zebra Rocks for some additional altitude acclimatization. The afternoon – as the travel brochures used to state – was 'at leisure'. Time to catch up on some notes, send a few emails and texts (struggling with a spotty and intermittent cell phone signal) and simply resting up for the next couple of days which would be the toughest part of the climb.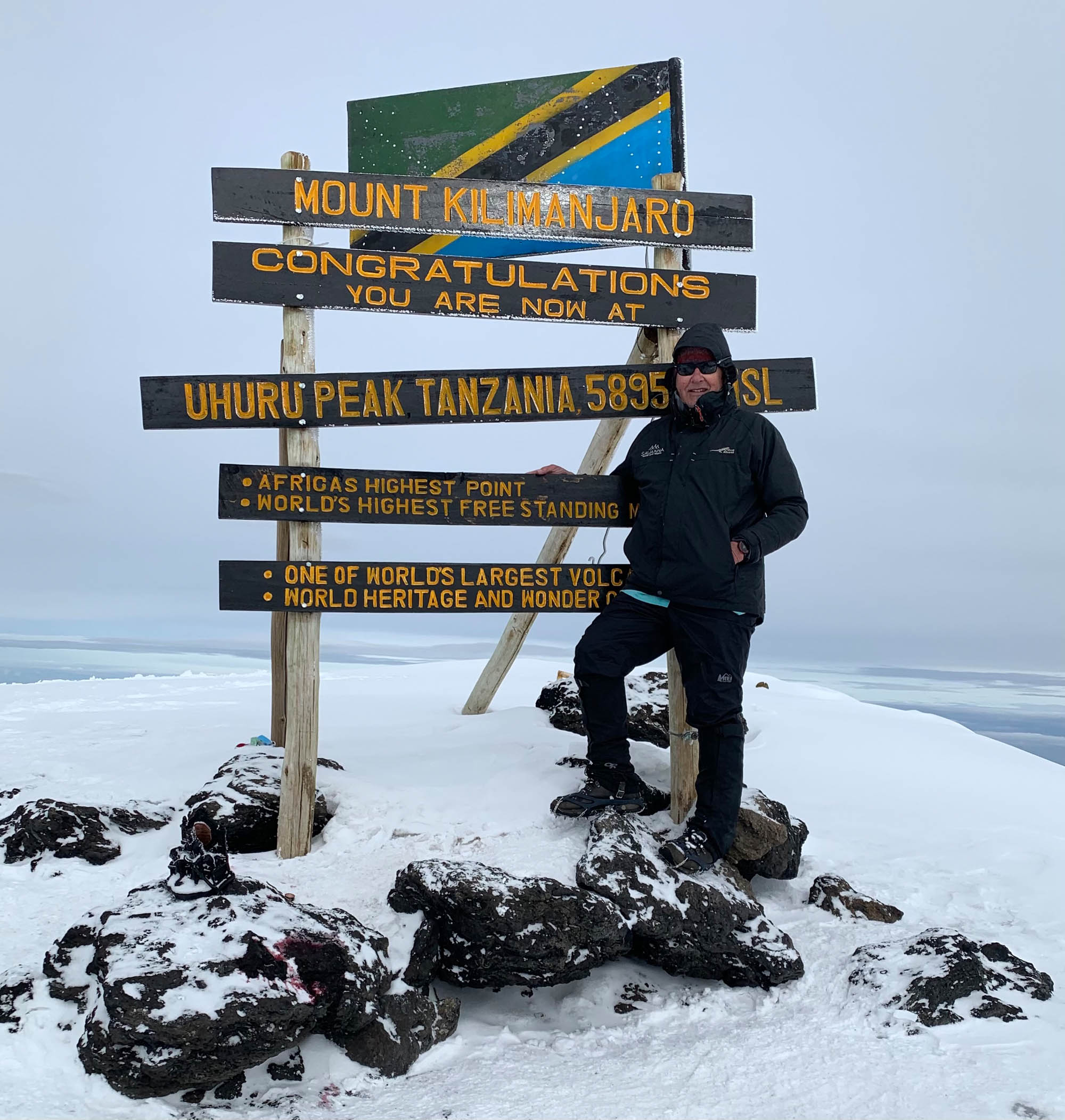 Our blog post next week will take us all the way to the summit of Mt. Kilimanjaro and down again, with heavy snow on summit day creating tough hiking conditions. On the way down – at Stella Point – we crossed paths with a world-famous kayaker – Aleksander Doba – on his way up to the summit.
YOU MIGHT ALSO BE INTERESTED IN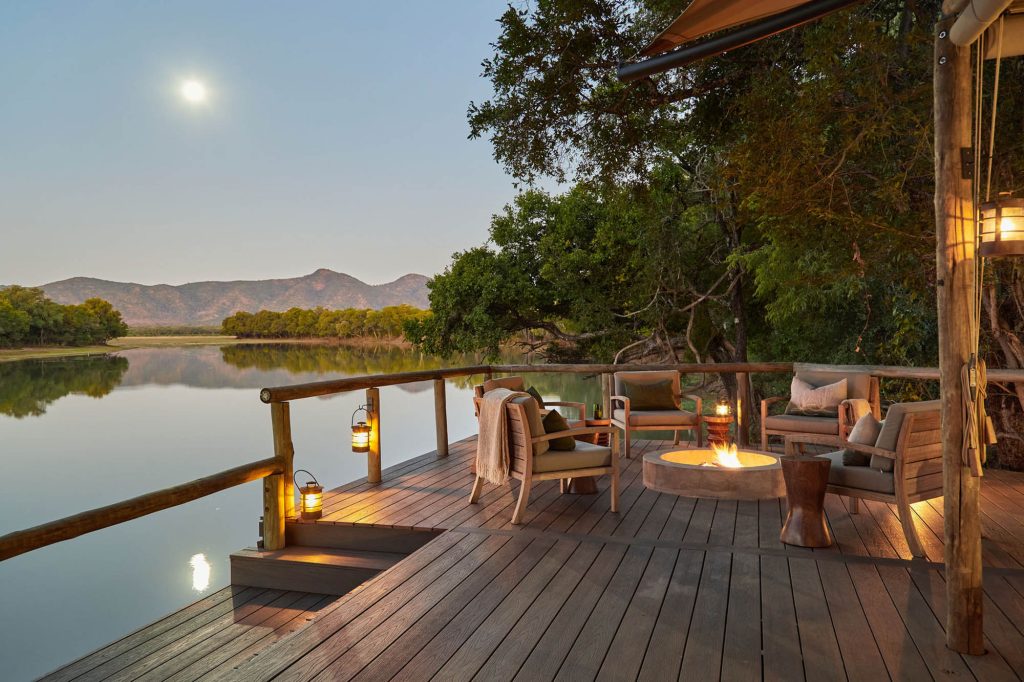 10th Sep 2021
Chindeni and the Bushcamp Company, Zambia
By late July we found ourselves at Chindeni, a small Bushcamp Company property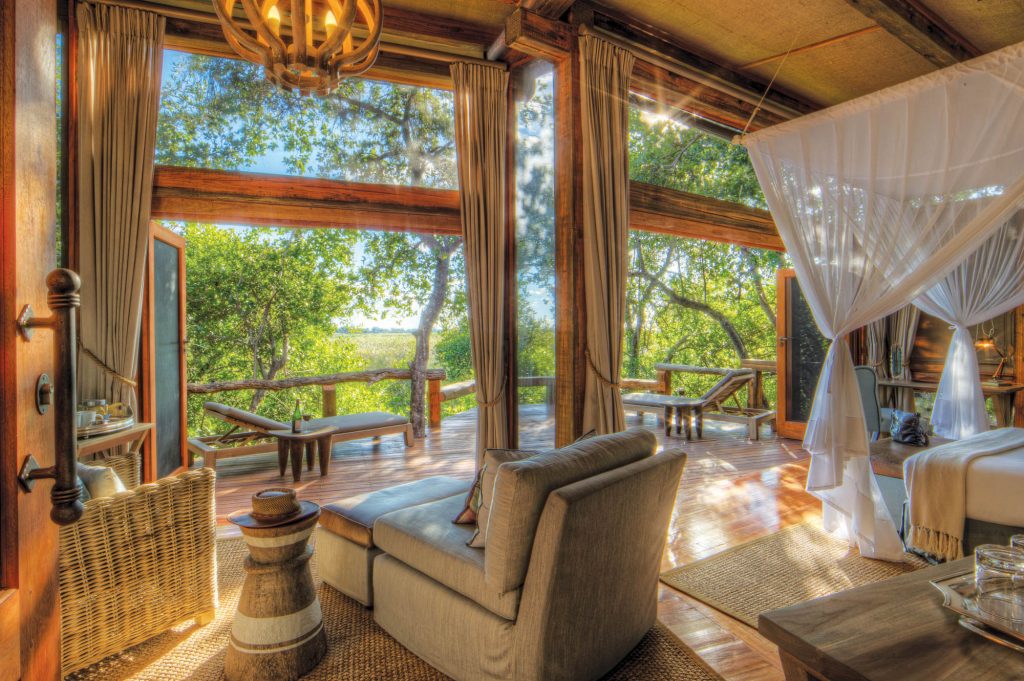 3rd Oct 2022
Camp Okavango, Botswana
Camp Okavango is in the heart of the permanent part of the Delta. In this idyllic setting there are no vehicles, and it is just a short walk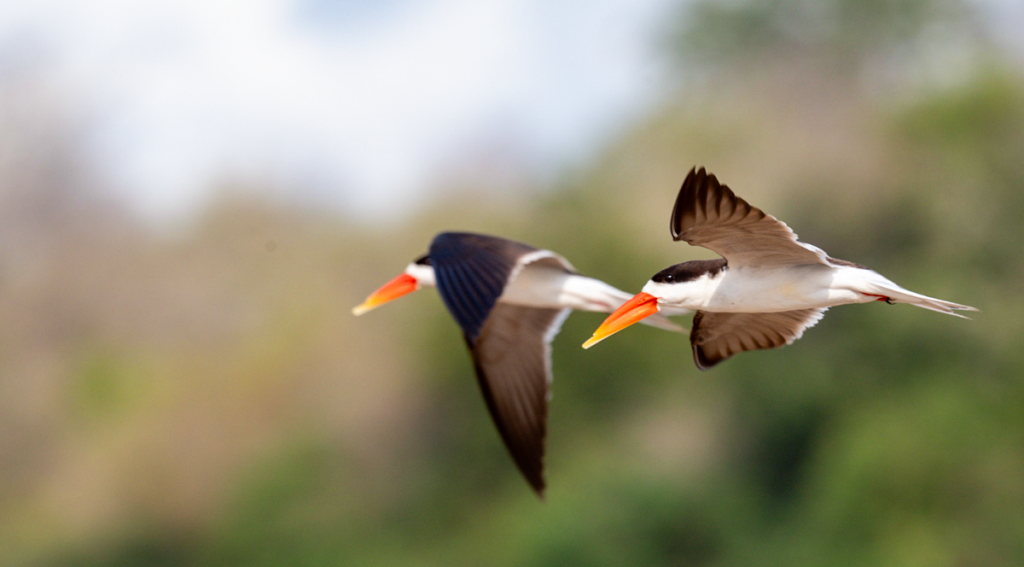 14th Oct 2023
From My Safari Notebook: Wildlife Photography
Birds in flight and wildlife photographers have an uneasy relationship. Things go wrong as often as they go right. Getting focus-lock on a moving subject
SUBSCRIBE TO OUR NEWSLETTER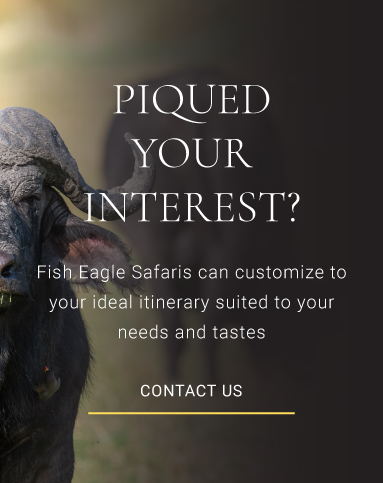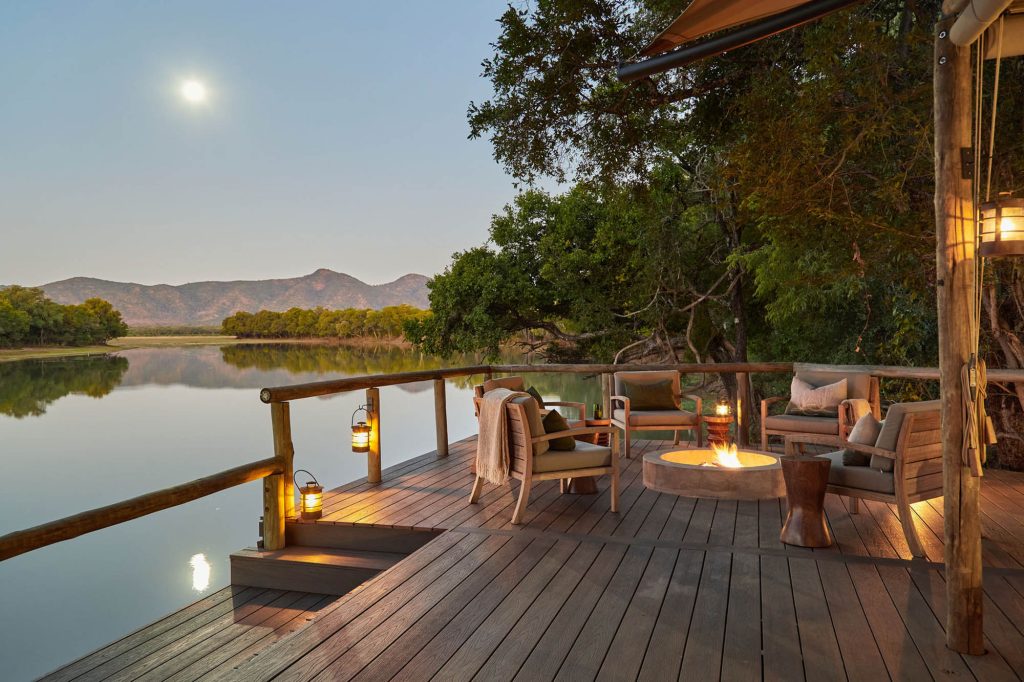 10th Sep 2021
Chindeni and the Bushcamp Company, Zambia
By late July we found ourselves at Chindeni, a small Bushcamp Company property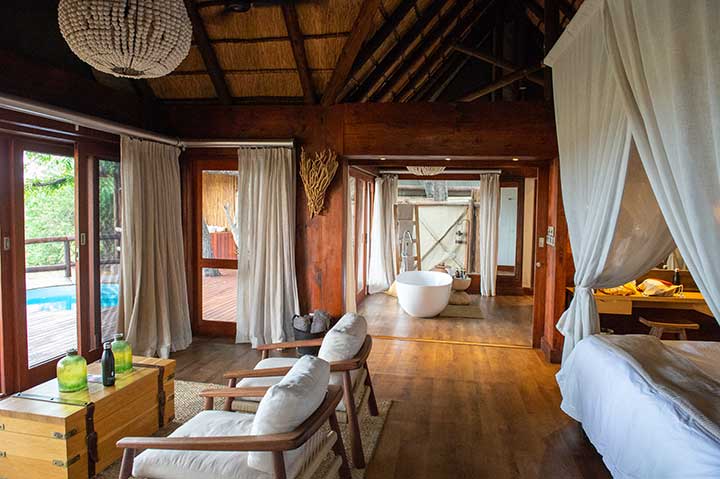 4th Aug 2022
On Safari At Belmond Eagle Island Lodge, Okavango Delta
What is the 'secret sauce' for an unforgettable few days on safari in Botswana? It starts with the animals, of course. The elephants, lions, giraffes, hippos