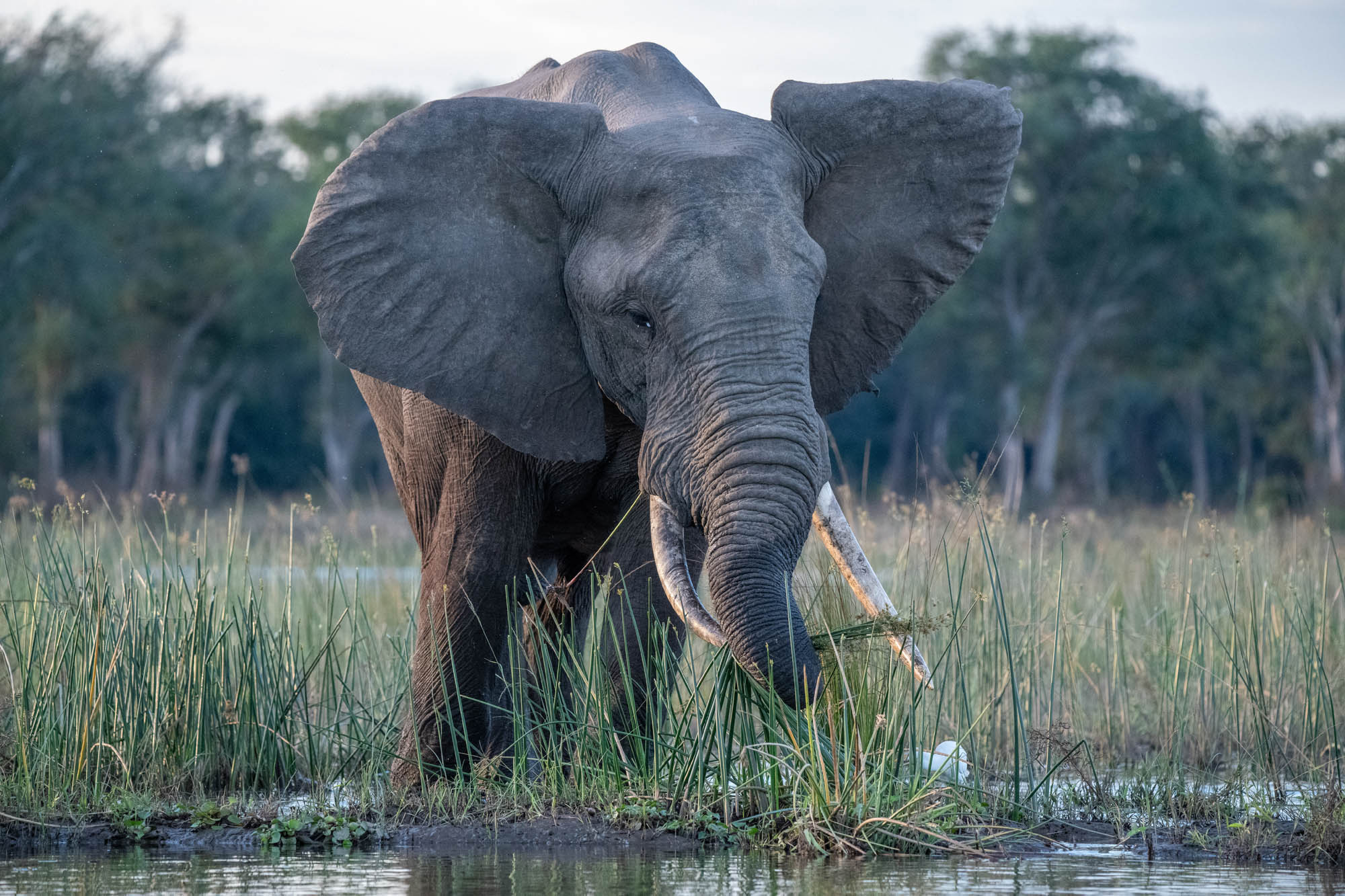 Tusk & Mane, Lower Zambezi – Zambia
Off to the Lower Zambezi
Every once in a while, I walk into a safari camp which captivates me from the word go. Most recently, it was Tusk and Mane's Kutali Camp on a small island in the Zambezi River in Zambia's Lower Zambezi National Park. After missing an entire season due to the pandemic, the camp had been experiencing good occupancy lately and we arrived in what was a full camp, in July. Not surprisingly, there was a buzz in the air. Lots of smiles all round, a sense of relief and a growing realization that things were going to be ok – soon. All was not lost. Pristine wilderness areas like this one would once again be hosting appreciative visitors from all over the world.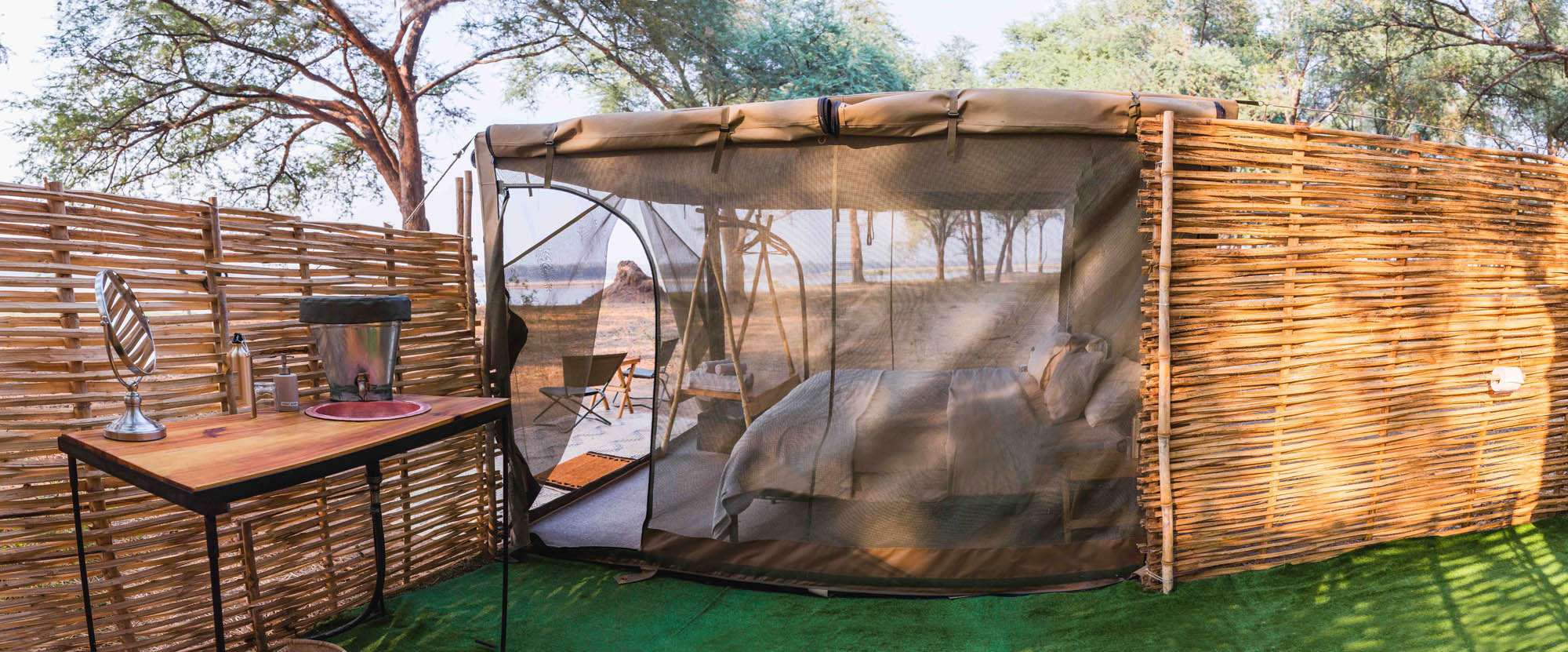 Kutali Tent credit ManaMeadows Tusk & Mane
It's really easy to like or even love Kutali. The camp has the most perfect setting right on the edge of the Zambezi – in one direction – and a simply fantastic forest of winterthorn trees in every other direction. All throughout the day from first light until the last bird calls fade away after sunset, the forest takes on a different look and feel. Mysterious, somber, brooding – its mood changes as the sunlight comes and goes. The Lower Zambezi is known for magnificent stands of winterthorn and other trees, but few can match the exquisite forest which pervades Kutali with a little bit of magic and tons of atmosphere.
Luke and Kyle credit Mana Meadows Tusk & Mane
Kyle Branch and Luke Evans
Kyle Branch and Luke Evans personify Tusk and Mane, their safari company operating in one of Africa's top safari destinations, Zambia's Lower Zambezi National Park. Kyle and Luke are both young, personable and full of energy and at the vanguard of a much needed 'back to the basics' safari philosophy. For them, it is all about what happens outside the tent. They are passionate about many things, but mostly about the wilderness itself. They want to take you back in time to those legendary 'Hemingway' escapades in a part of Africa where you can reconnect with nature and replenish your senses.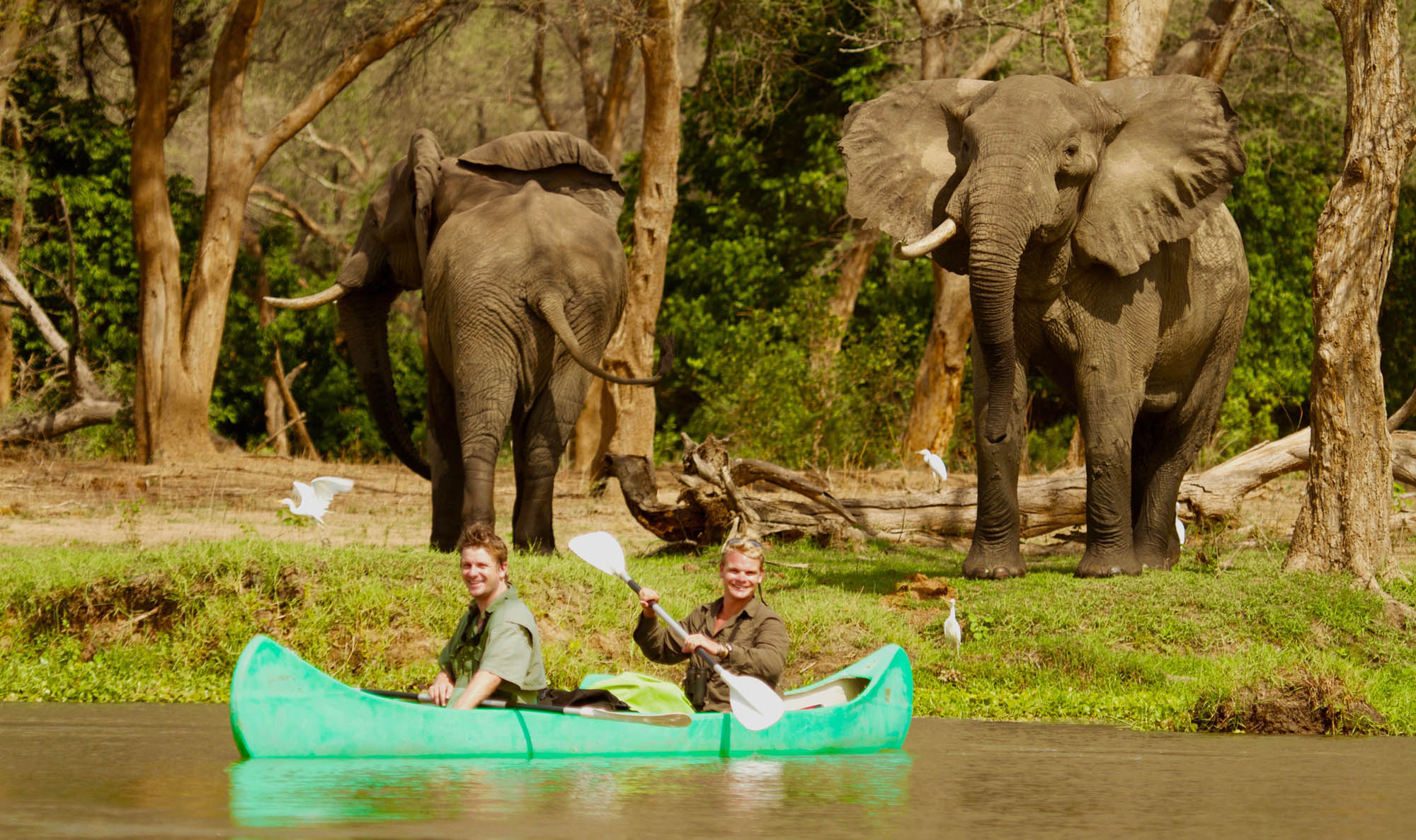 Tusk and Mane is unapologetically focused on delivering a 'back to nature' wilderness adventure. They are not about cut flowers in the room, elaborate spa menus or 2,000 bottle wine cellars. That doesn't mean that you will be slumming it. To the contrary. Their camps are simple yet comfortable. Old style luxury camping at its finest. A setting where visitors can immerse themselves in the wilderness, experiencing it under the stars, around the campfire and on every activity.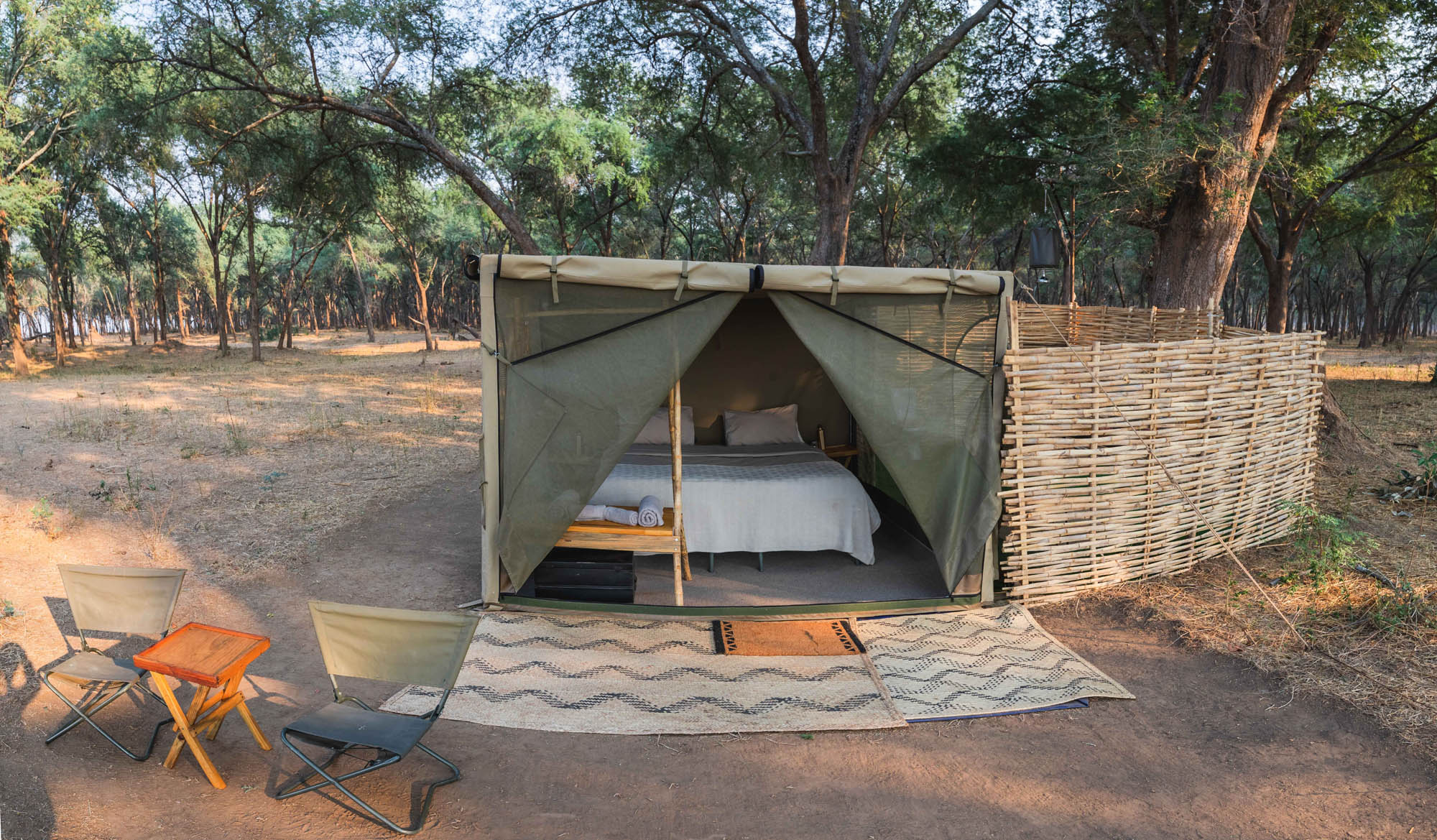 Kutali tent and forest credit Mana Meadows Tusk & Mane
Kyle Branch, a vastly experienced and accomplished professional safari guide, has worked as a guide, in camp management and in a training capacity in several African countries including Zambia, Zimbabwe, Botswana, South Africa and Uganda, over the last 15 years. He explains his decision to settle in Zambia, as follows: "Zambia is an incredibly wild country with diversity I can't get enough of. I have chosen to move my life here permanently to show those who are interested, an untouched wilderness where you can still picture what it was like walking the banks of the Zambezi in the 1800s. It is truly a childhood dream coming true".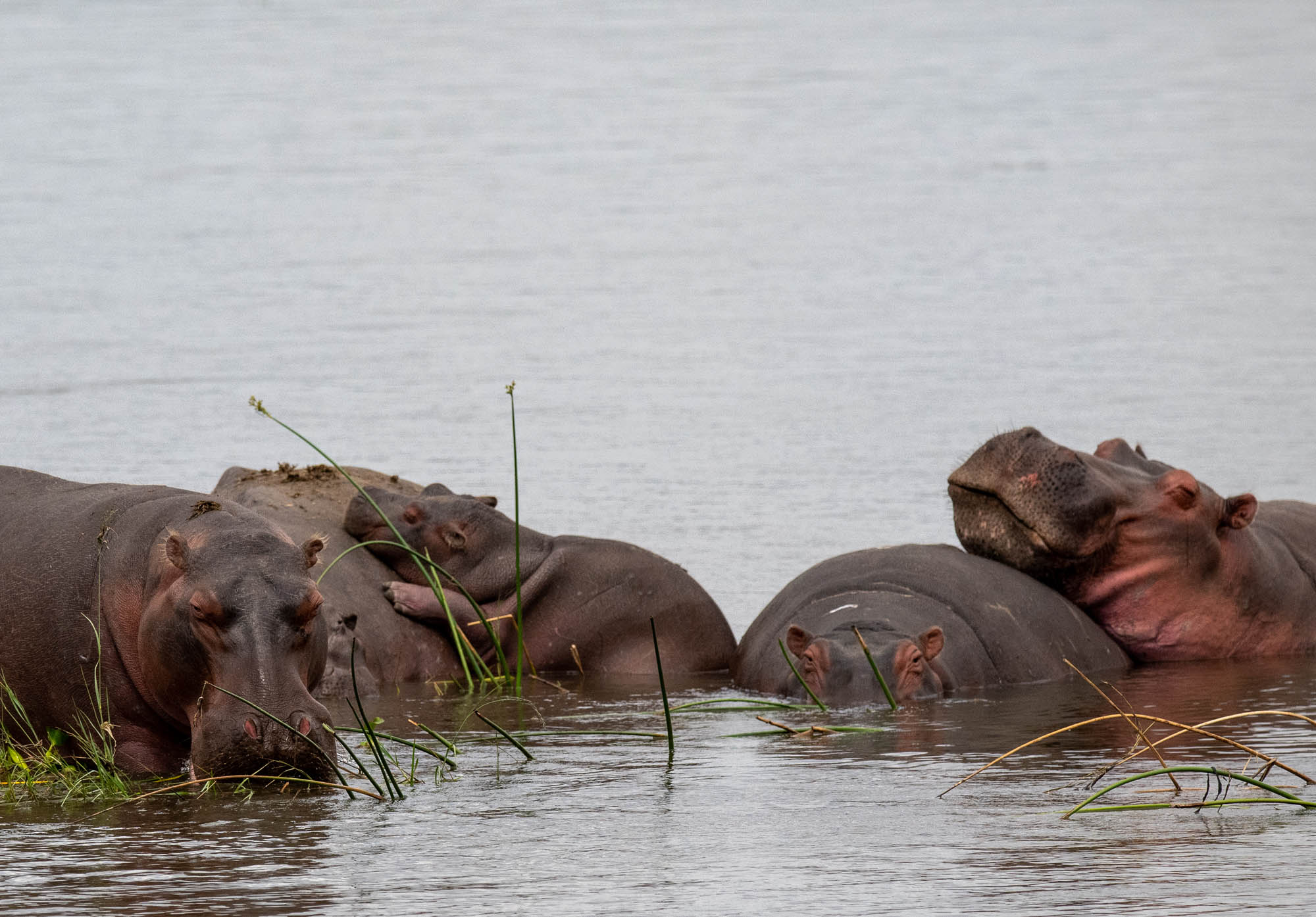 Kyle's friend and business partner Luke Evans is on the same wavelength. Born in Zambia, he literally grew up in safari camps in the Kafue, South Luangwa and Lower Zambezi National Parks, where his parents spent many years in the safari business. Luke – who is trilingual, speaking Chi Nyanja, English and German – has worked with several safari operators including Robin Pope, Sanctuary and Sausage Tree. His forte is having been involved in every facet of the safari business from guiding, to camp management, to marketing, to reservations, to accounting. Luke summarizes the essence of Tusk and Mane as follows: "Tusk and Mane is about a simple but pure safari experience tailored to all the best aspects of the Lower Zambezi National Park. Ours is a "back to roots" approach built around a great Zambian team, excellent guiding, ice cold drinks, hot bucket showers, comfortable beds, good homemade food and our passion for this great Zambian wilderness".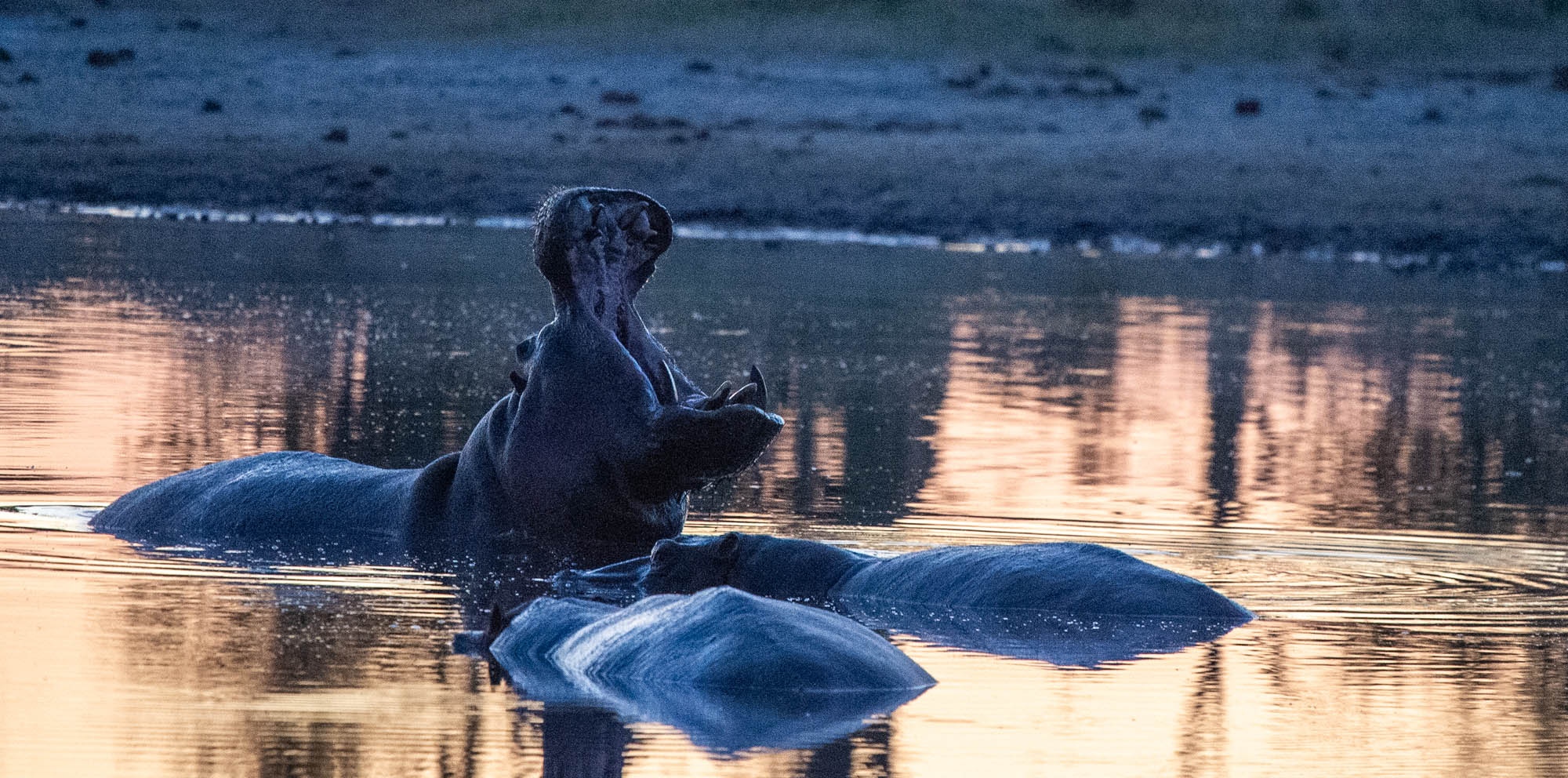 Getting to and experiencing Kutali Camp
It took us a bit less than an hour and a half by air, from Busanga in the Kafue to Jeki Airstrip which serves a few safari camps located on or close to the Zambezi, in the central and eastern part of the Lower Zambezi National Park. There are daily scheduled flights from Lusaka, Mfuwe and Livingstone to and from Jeki airstrip from June through October, which constitutes the high season. Outside these months, seat rates are available. Compared to many remote bush camps, the transfer time to Kutali and Chula is short – no more than 30 minutes. It is easy to combine a few days here with a stay elsewhere on the Zambian circuit.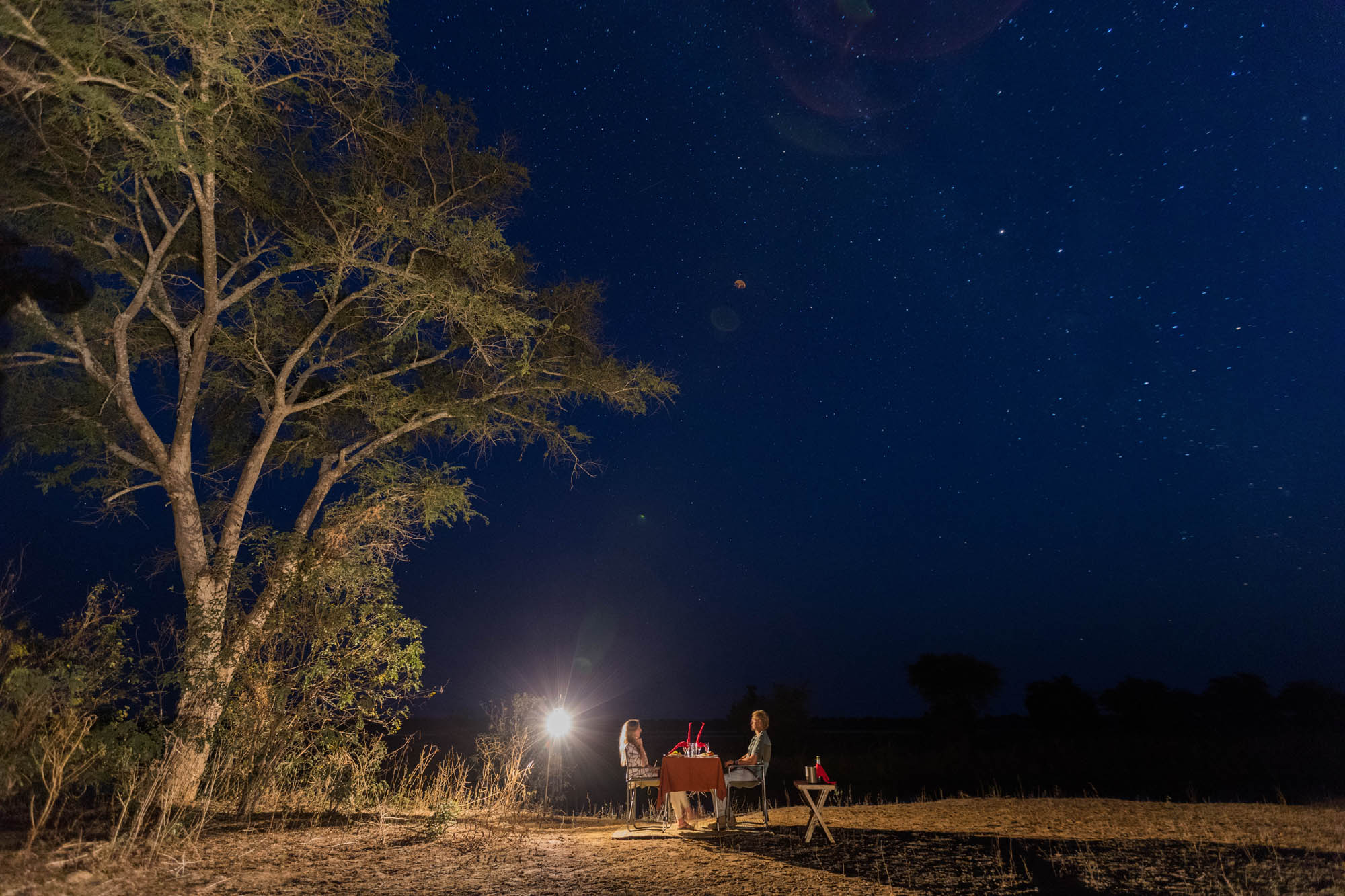 Chula camp dinner under the stars credit ManaMeadows Tusk & Mane
Having arrived around 10:00 am we were collected by Kyle and Luke and started to make our way to Kutali Camp. This being the Lower Zambezi, it suddenly got really exciting as we bumped into a pack of more than 20 African painted dogs, then denning in the area. Several of them were interacting with each other, and at one stage almost all of them got up and relocated to a shadier spot.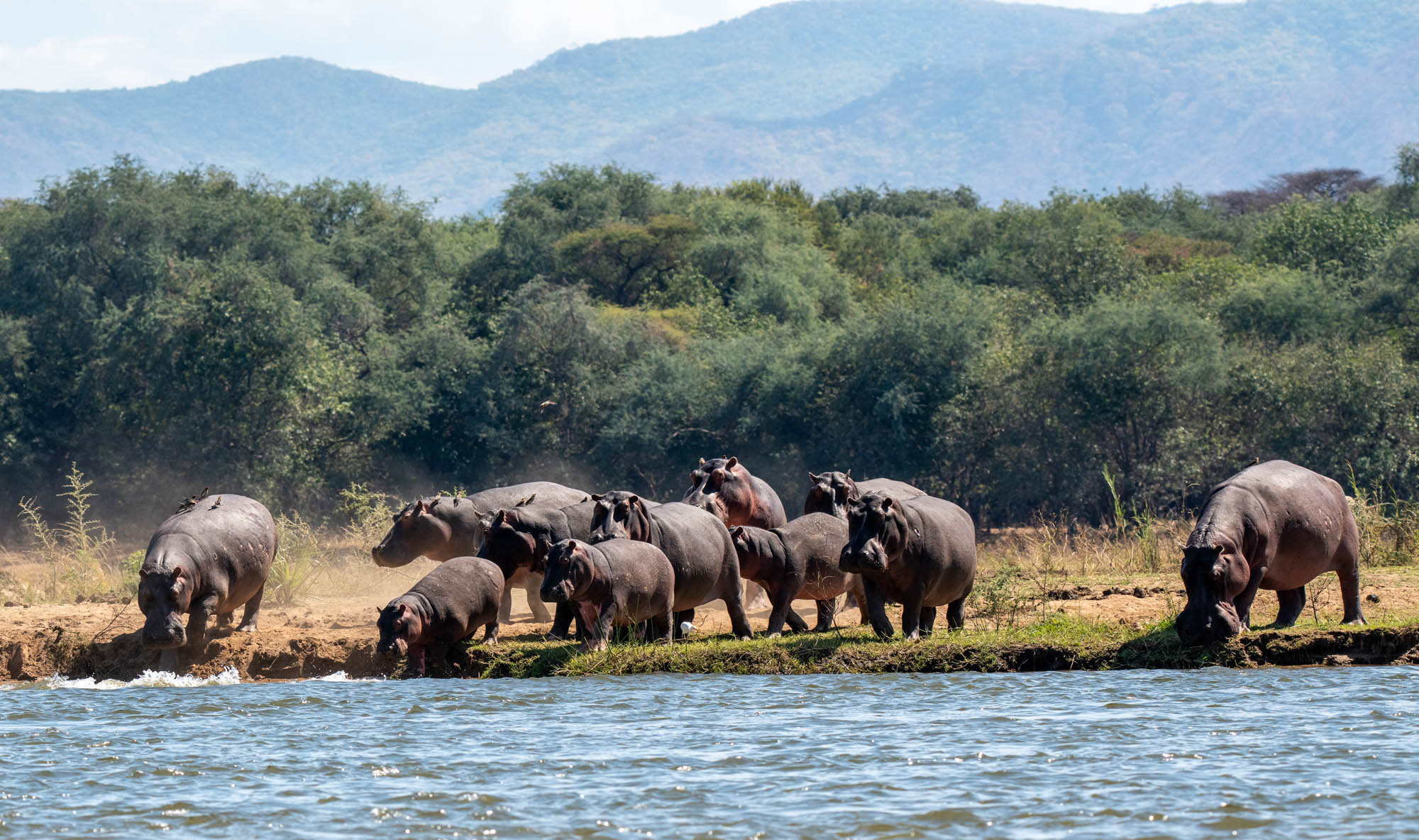 A little bit later we made it to Kutali Camp which would be our home for the night. As I had noted earlier, the camp has a great setting underneath a particularly dense stand of Faidherbia albida (Winterthorn) trees, and overlooks the Zambezi River.
Elephants, buffaloes, and even leopards are often seen around the campsite, and of course there are hippos all over the place at night, when they leave their Zambezi home to forage.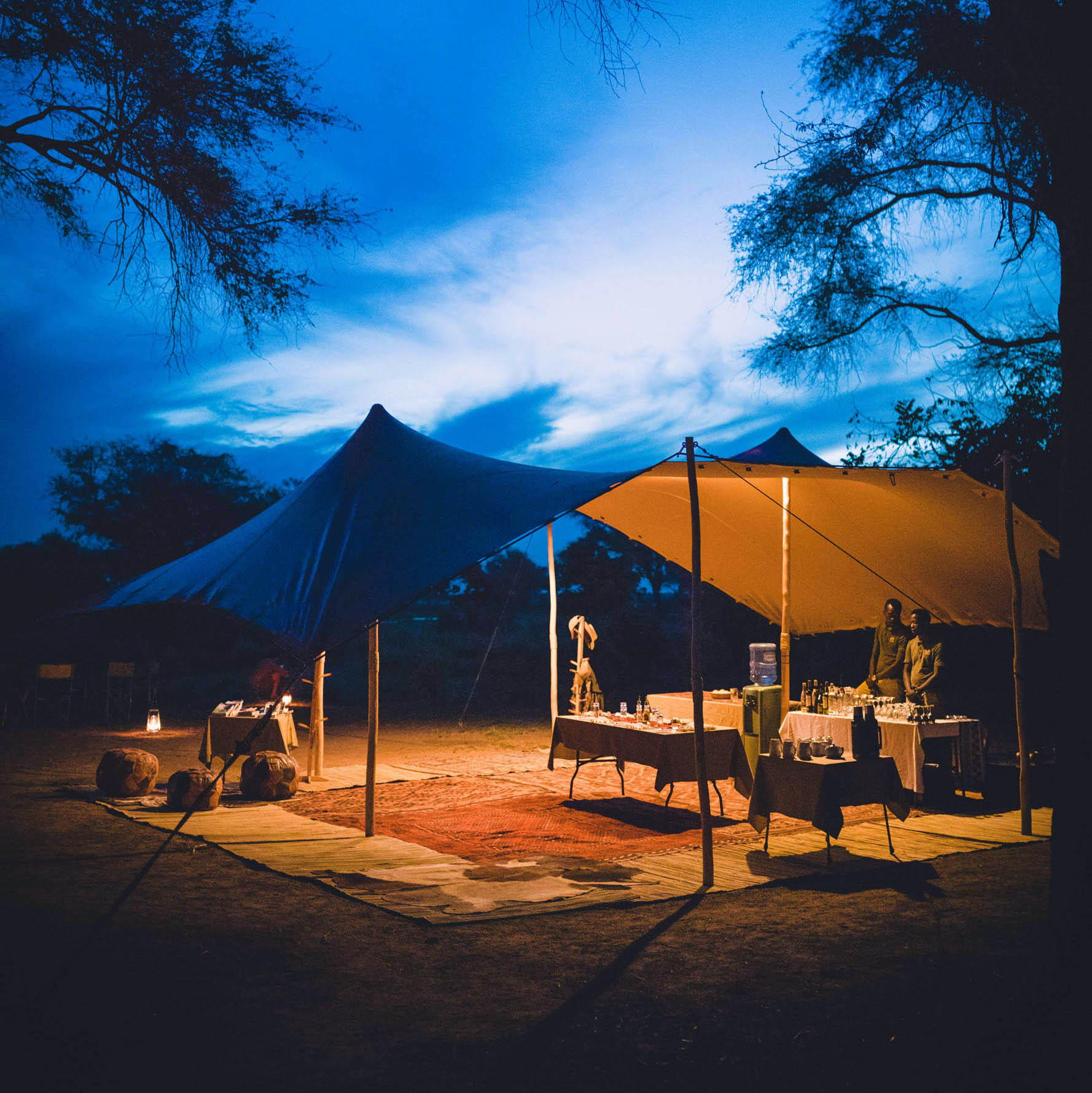 Chula camp at night credit Tusk & Mane
Later in the afternoon we took a boat ride upstream on the Zambezi, to the site of Chula, Tusk & Mane's other small tented camp. This camp is located in yet another gorgeous spot, just to the west of the well-known Old Mondoro camp. That evening we experienced a beautiful sunset, watching in awe as the golden light faded over the mountains of the Zambia escarpment.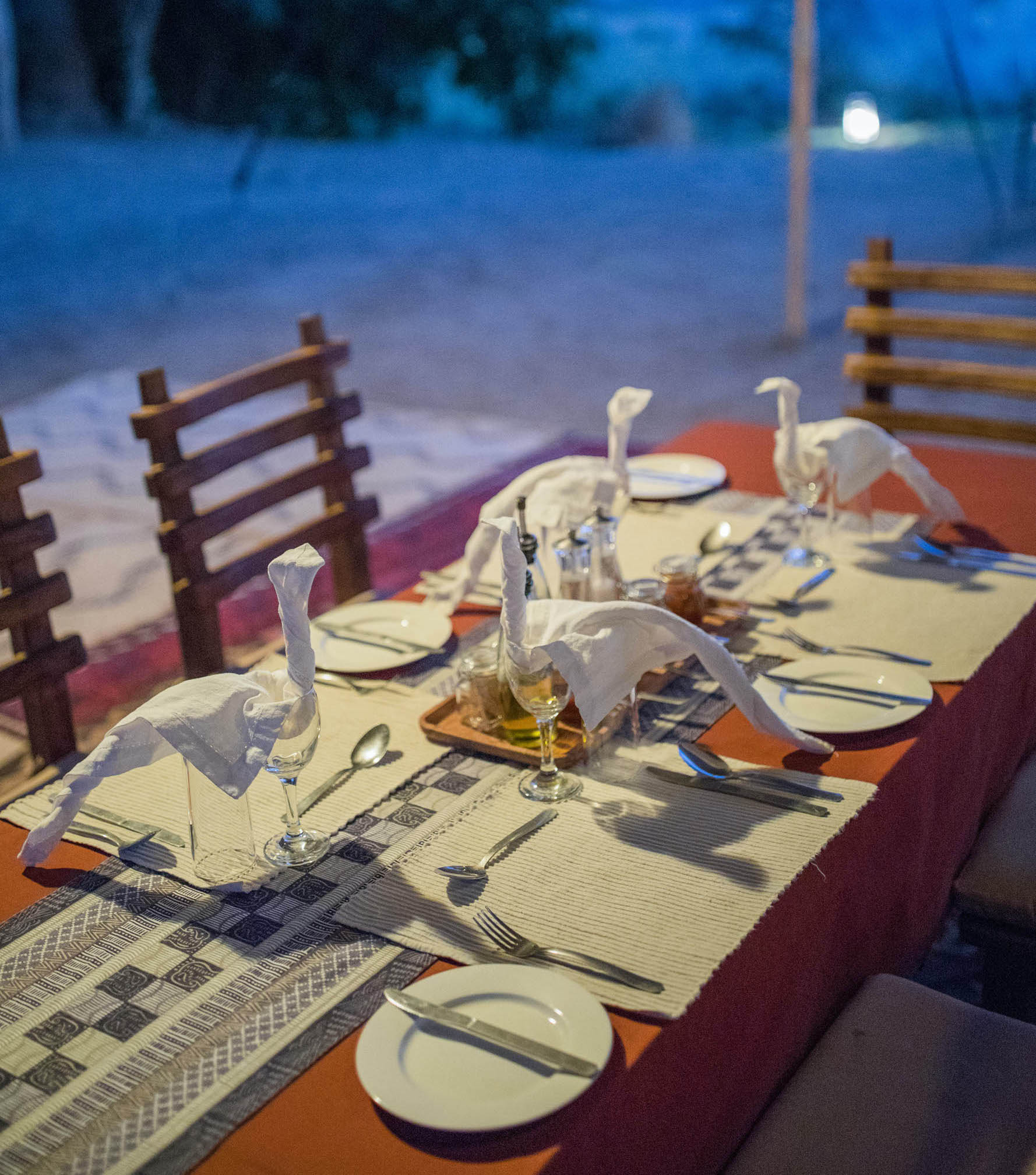 Dinner table at Chula credit ManaMeadows Tusk & Mane
Dinner at Kutali camp was memorable in more ways than one. A safari camp really comes alive at night just before and during dinner. This magical evening was no exception. Right off the bat, we were happy to see some familiar faces: Phil and Tyrone from Musekese and their significant others were in camp! We were thrilled to see a guest from Switzerland there, whom we had first met at Musekese as well. A mini-reunion! As is often the case this time of the day, we got word of some other good sightings. The African painted dogs had been sighted again, as well as a leopard.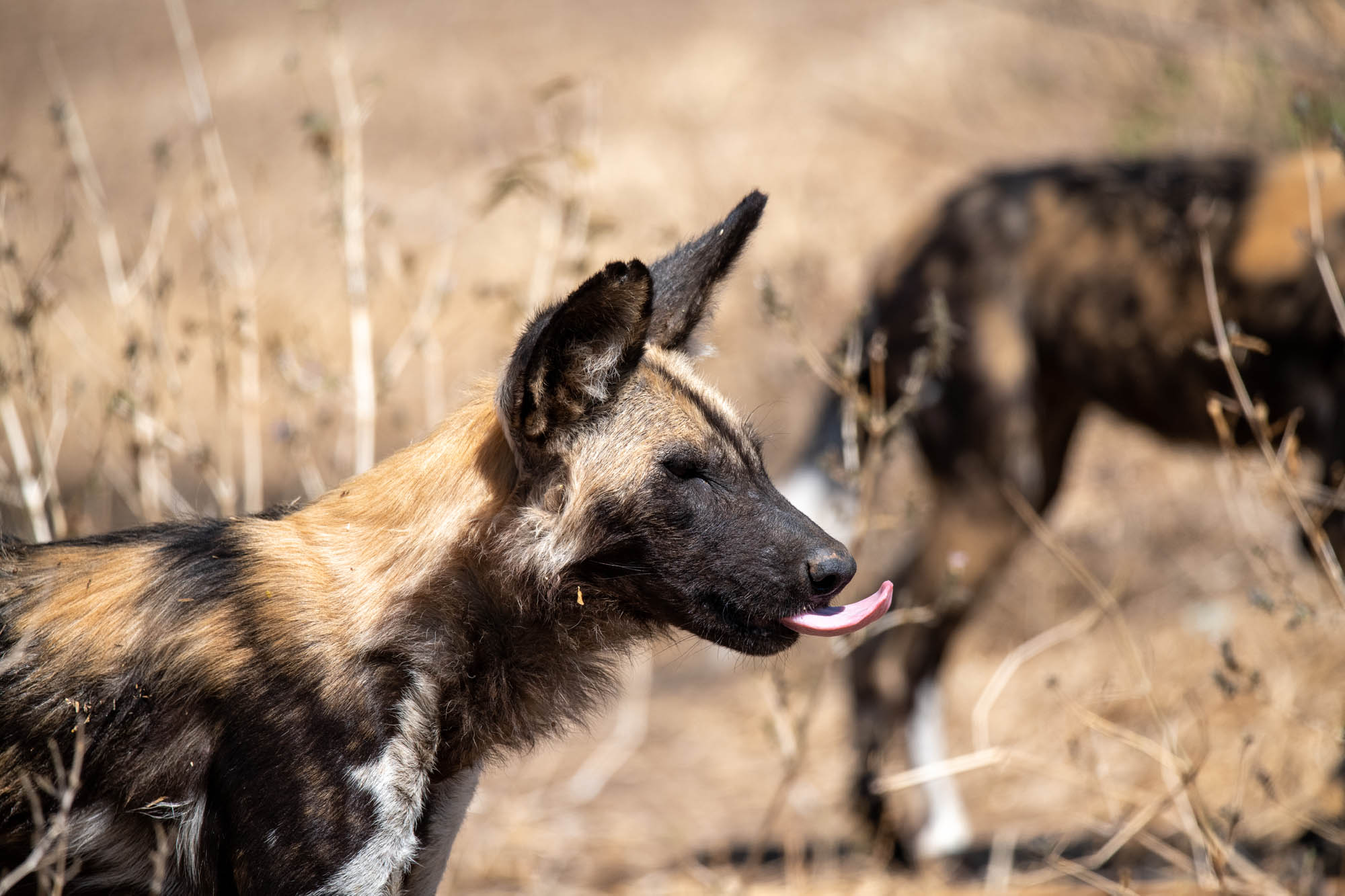 Sitting around the fire I caught bits and pieces of several conversations, the topics ranging from wildlife photography to the (then) imminent Zambia general election, the rapidly rising number and rate of Covid vaccinations in Zambia, and the weekly flow pattern of the Zambezi. Which, as you may not need to be told, goes up and down in tandem with the excess amount of water released from Lake Kariba to operate the turbines which generate electricity. Less on the weekends, more during the week.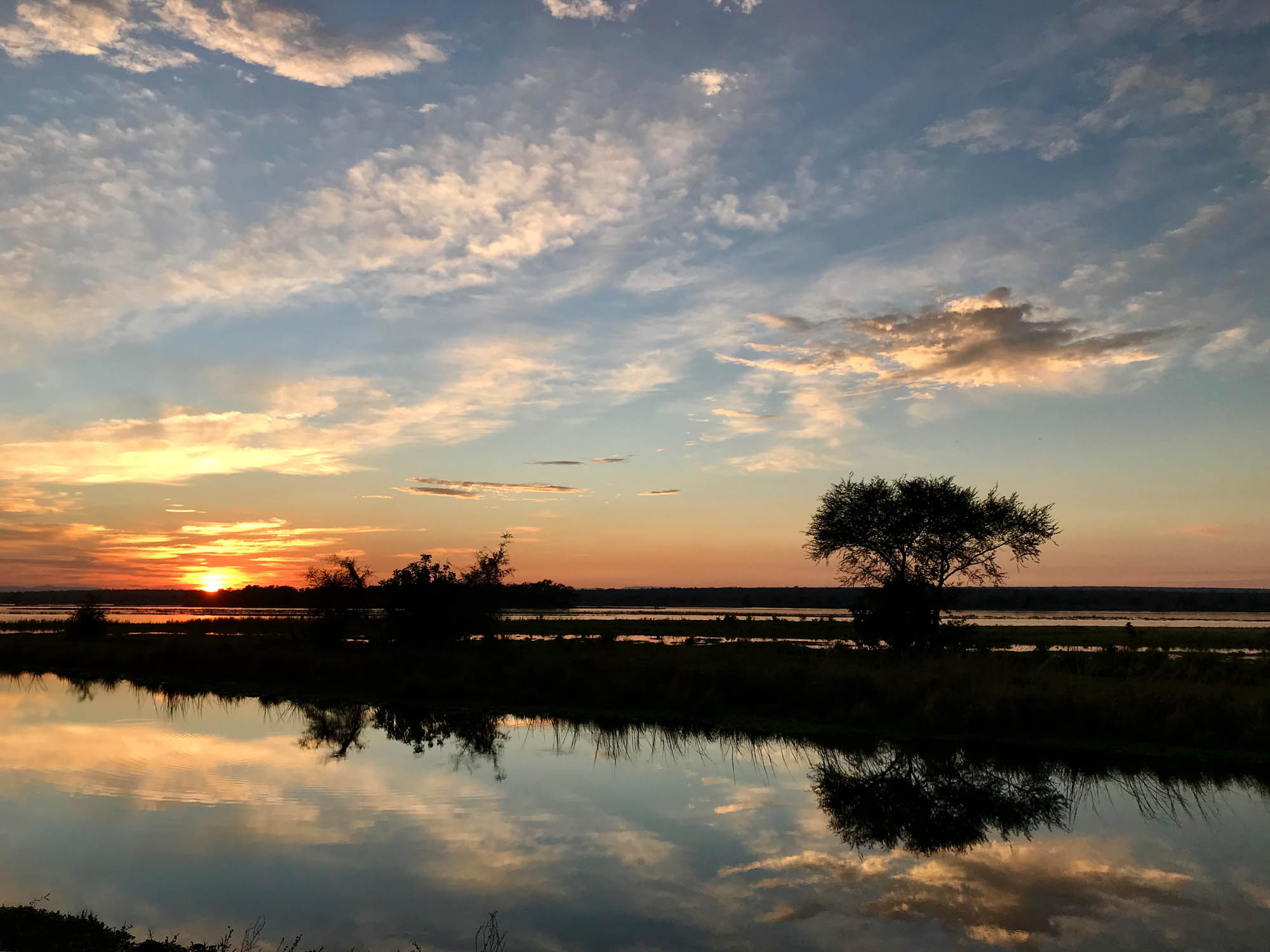 Chula Pool Sunset Tusk & Mane
The night was typical in some ways with friendly, like-minded people surrounding me, all imbued to one degree or another with a love of animals, nature and the wilderness. In other ways, it was a unique, never to be repeated event: making new acquaintances who may become new friends, acquiring new knowledge and experience, taking photographs and making memories which may last a lifetime. Finding myself in a true wilderness area where I've never been before and judging it to be so appealing and special that I am already making plans for a longer return stay. This, of course, is what an African safari is all about and what makes it such a satisfying vacation.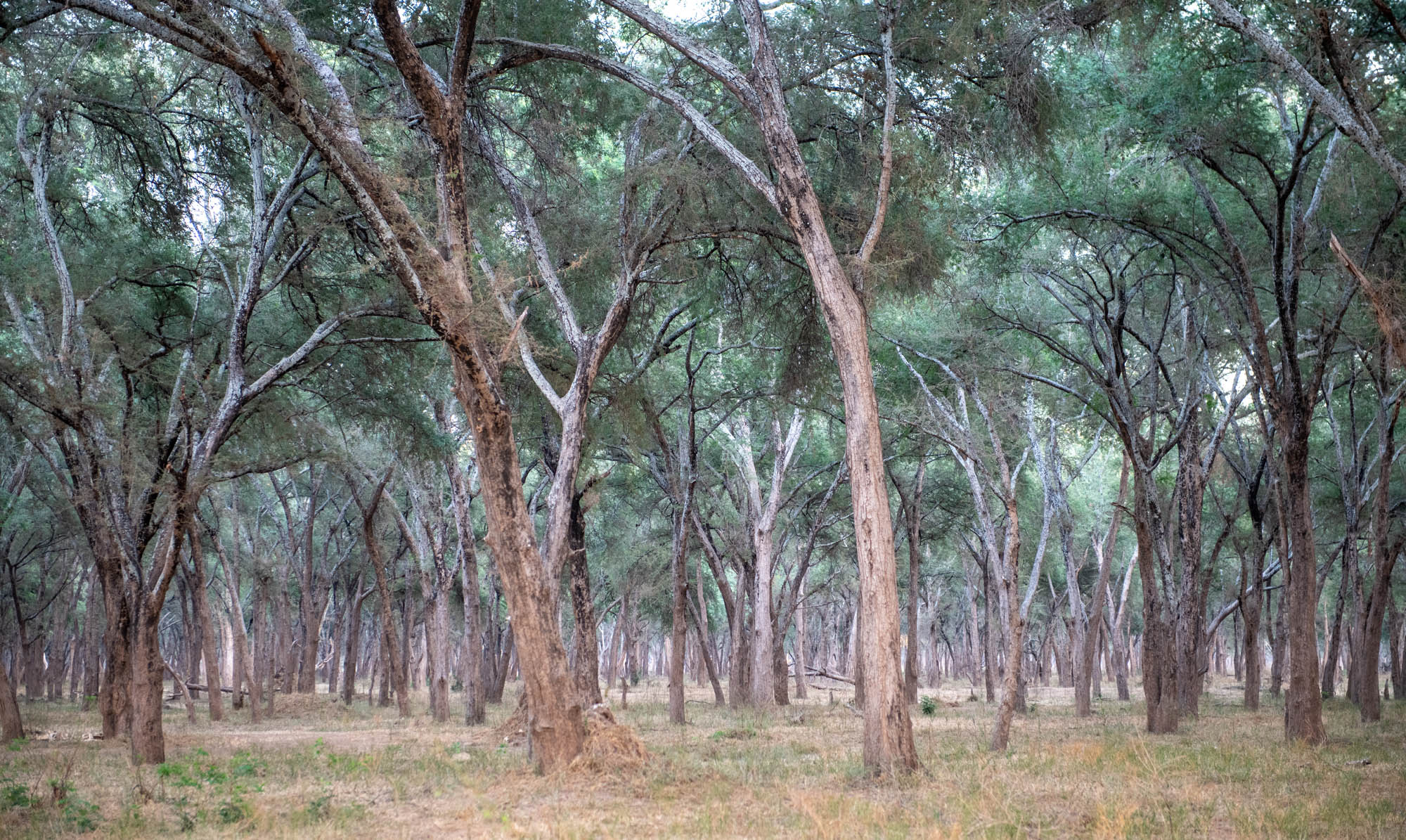 We made an early start the following morning to the western part of the Lower Zambezi National Park. All the while, driving through some beautiful, atmospheric winterthorn forests. From August to October is when the mature winterthorn pods start to drop, attracting numerous elephants and other wildlife into the camp sites.
Our game drive to Jeki was on the quiet side but we did see quite a few elephants, lots of impala, waterbuck, later some zebra and close to the airstrip a leopard – briefly. We stopped for tea alongside the beautiful Discovery channel before we headed to the jetty for our boat ride to our next camp.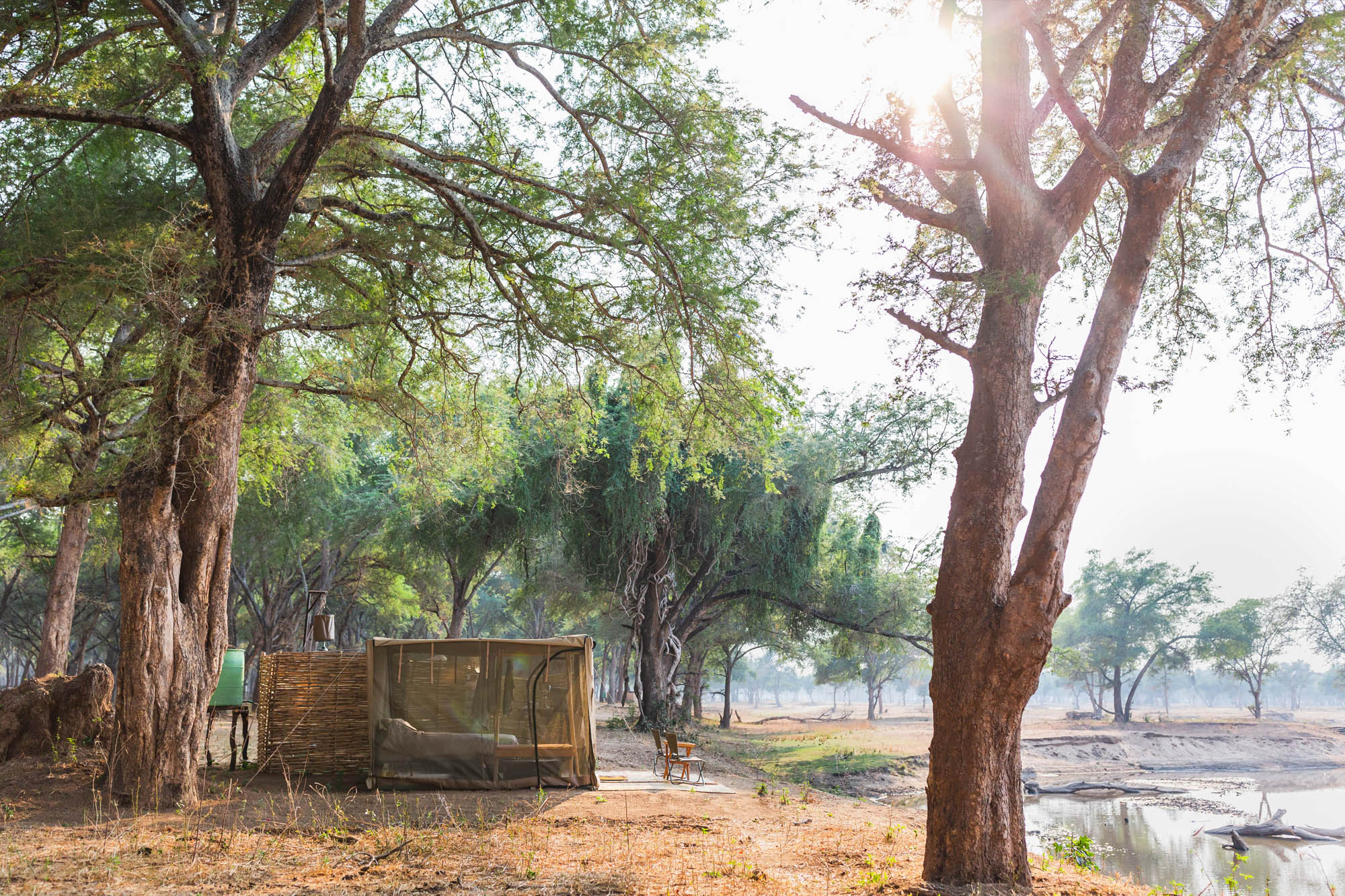 Kutali tent and campsite credit Mana Meadows Tusk & Mane
Kutali and Chula Camps
Kutali Camp is located on Kulefu Island which means 'far away place'. It is a classic winterthorn forest Zambezi valley camp which offers excellent canoeing and walking opportunities, yet it is just a brief river crossing away from the mainland for game drives.
I quickly made myself comfortable in one of the five square guest tents at Kutali. The rooms are basic but comfortable with hot water bucket showers available on demand, and proper flush toilets in the adjacent, enclosed bathroom. I quite liked the gauze netting which provides protection – but allows air to flow freely – when the solid canvas 'walls' are rolled up.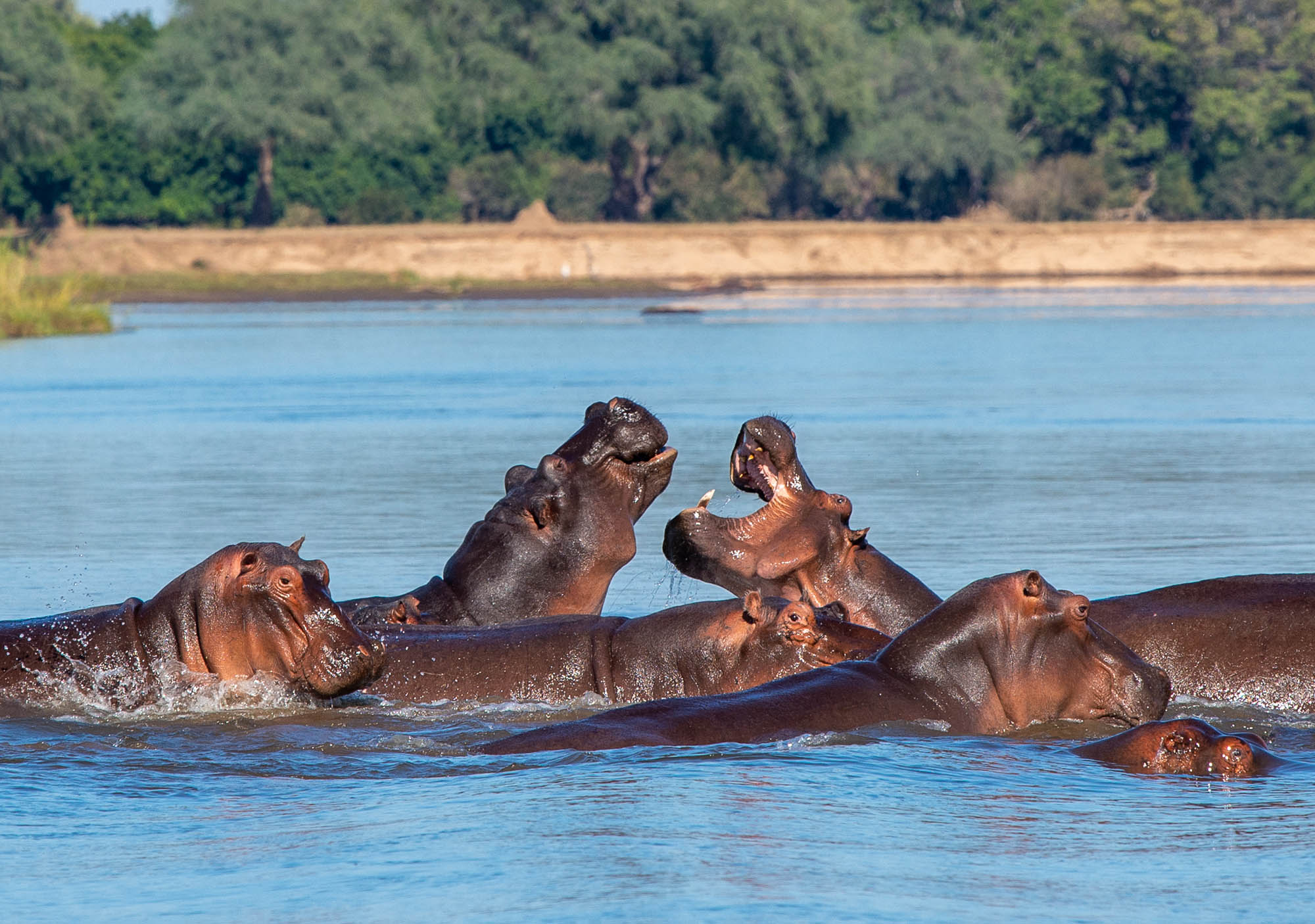 Chula – which means frog – is located on Discovery Island and is Tusk & Mane's nearest site to Jeki Airfield. They describe the island as being like Jurassic Park – full of surprises, with several hidden lagoons and open dambos. The game-viewing right on Discovery Island is excellent and Kyle and Luke have seen leopards, lions, hyenas, buffalo herds and lots of elephants there, as well as several other species.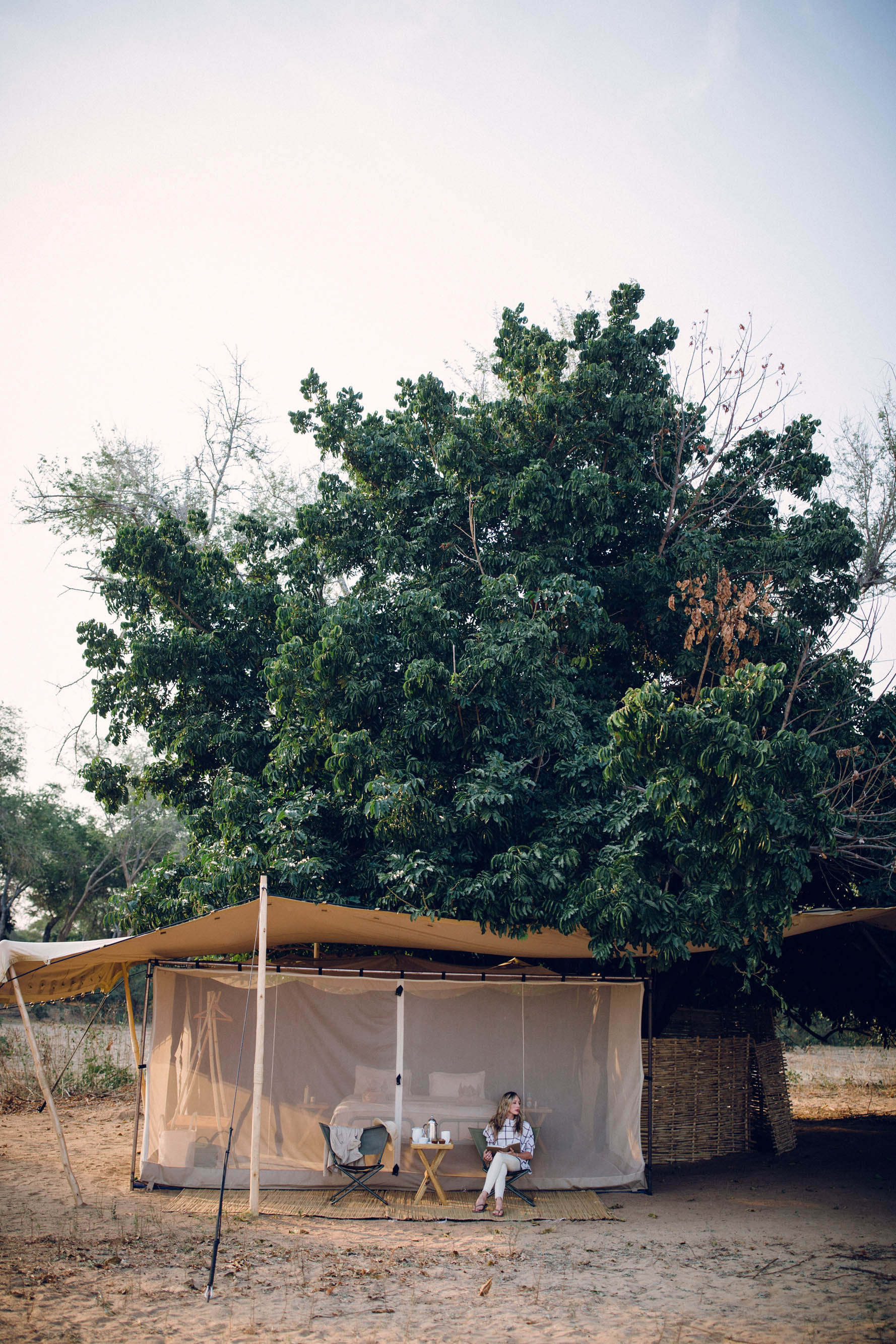 Chula tent with Natal Mahogany tree credit ManaMeadows Tusk & Mane
The atmosphere on Chula is unique and it even looks different with an abundance of Natal mahogany trees and sandy beaches. The perfect contrast to Kutali camp.
All the tents used in both Kutali and Chula have:
Ensuite individual bathrooms – accessible without leaving the tent.

Bucket shower, flushing toilet and wash basin with a mirror.

Two comfortable beds with top quality linen provided. The two beds can be joined to form doubles on request.

Two bedside tables with solar lamps/reading lights.

A safe box to store valuables.

Two comfortable camp chairs.

Two folding shelf systems for clothes.

Complimentary laundry service.
The campsites at Kutali and Chula feature a bar area in the shade, a comfortable seating area under canvas and a well stocked, refrigerated bar. There is almost always a campfire going and as we were to find out, the food was more than good – and wholesome.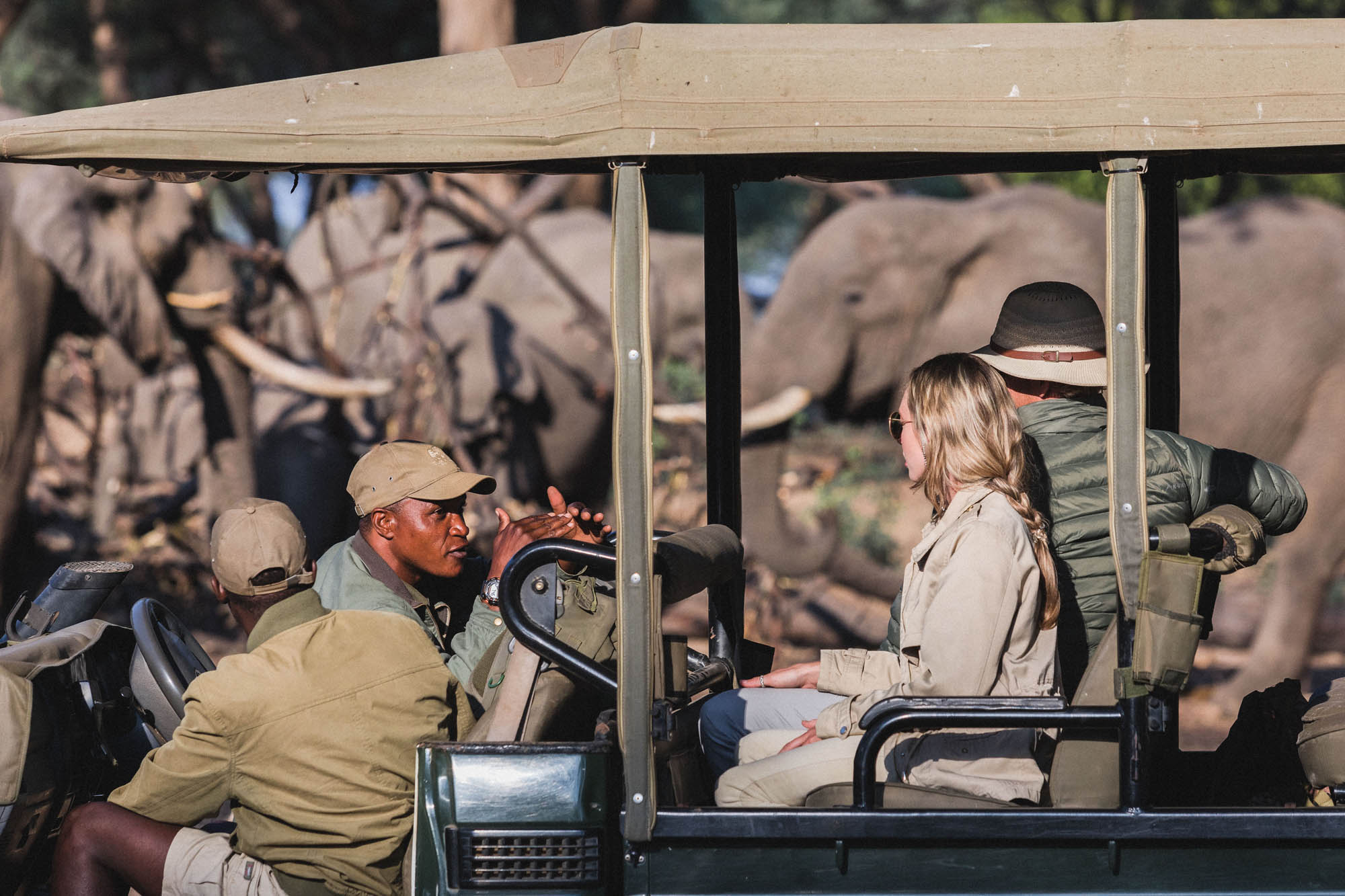 We would recommend a minimum 4-night stay split between Kutali & Chula Camp. This will enable visitors to make the most of the wide variety of activities on offer in the Lower Zambezi National Park. A stay at Kutali and/or Chula combines well with Musekese Camp in Kafue National Park and there is a long-stay offer in place, for spending 4 nights each in both locations.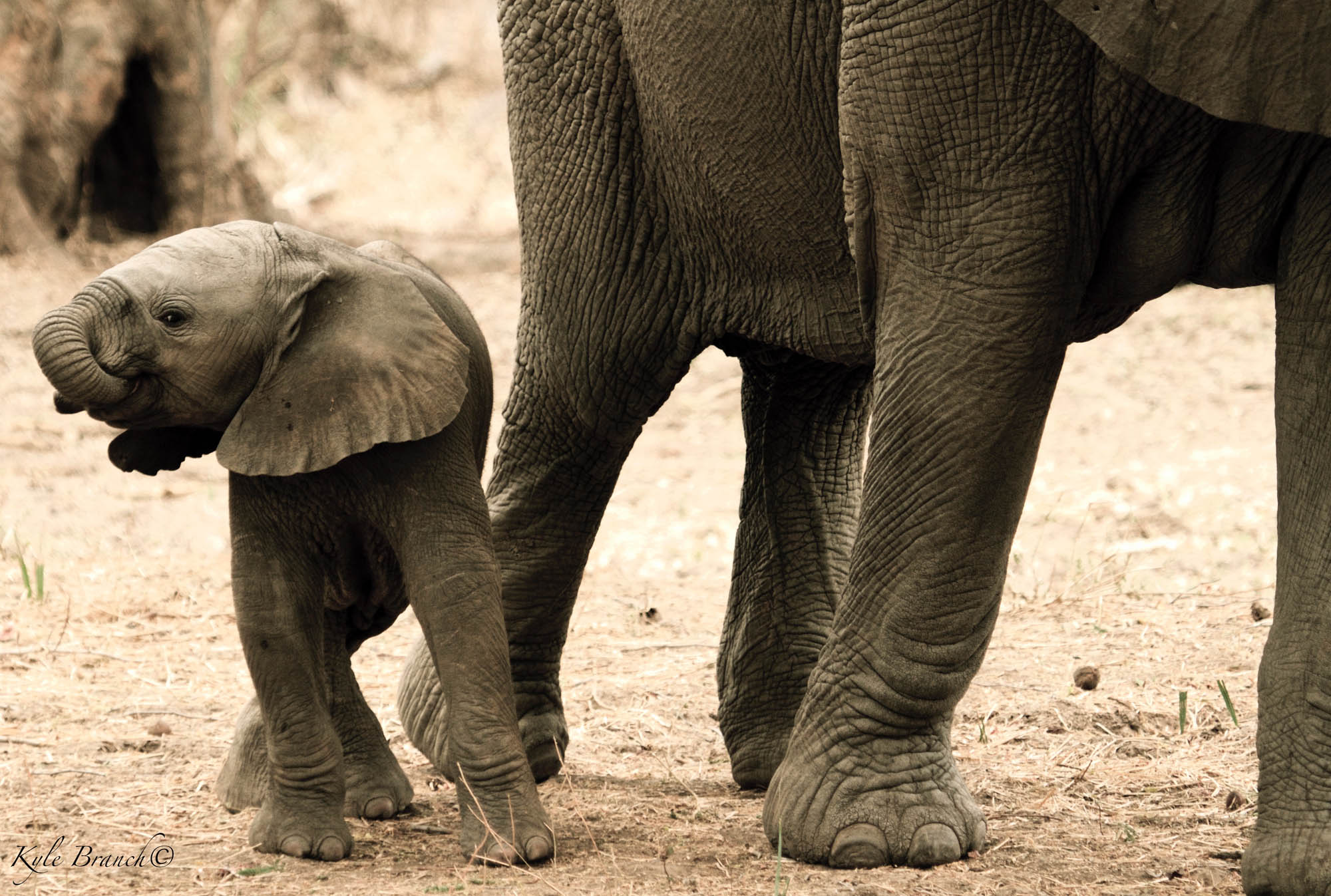 Tusk & Mane activities
The Tusk and Mane experience is diverse and exciting, with much of the game viewing done on foot or from the canoes. Game drives, boat cruises and fishing are on offer as well, making for an exciting and adventurous experience..
The Zambezi is central to what Tusk & Mane is all about and it features prominently in the activities on offer. Right off the bat we did a late afternoon boating trip on the river, enjoying some nice views of hippos, various birds and the pretty scenery.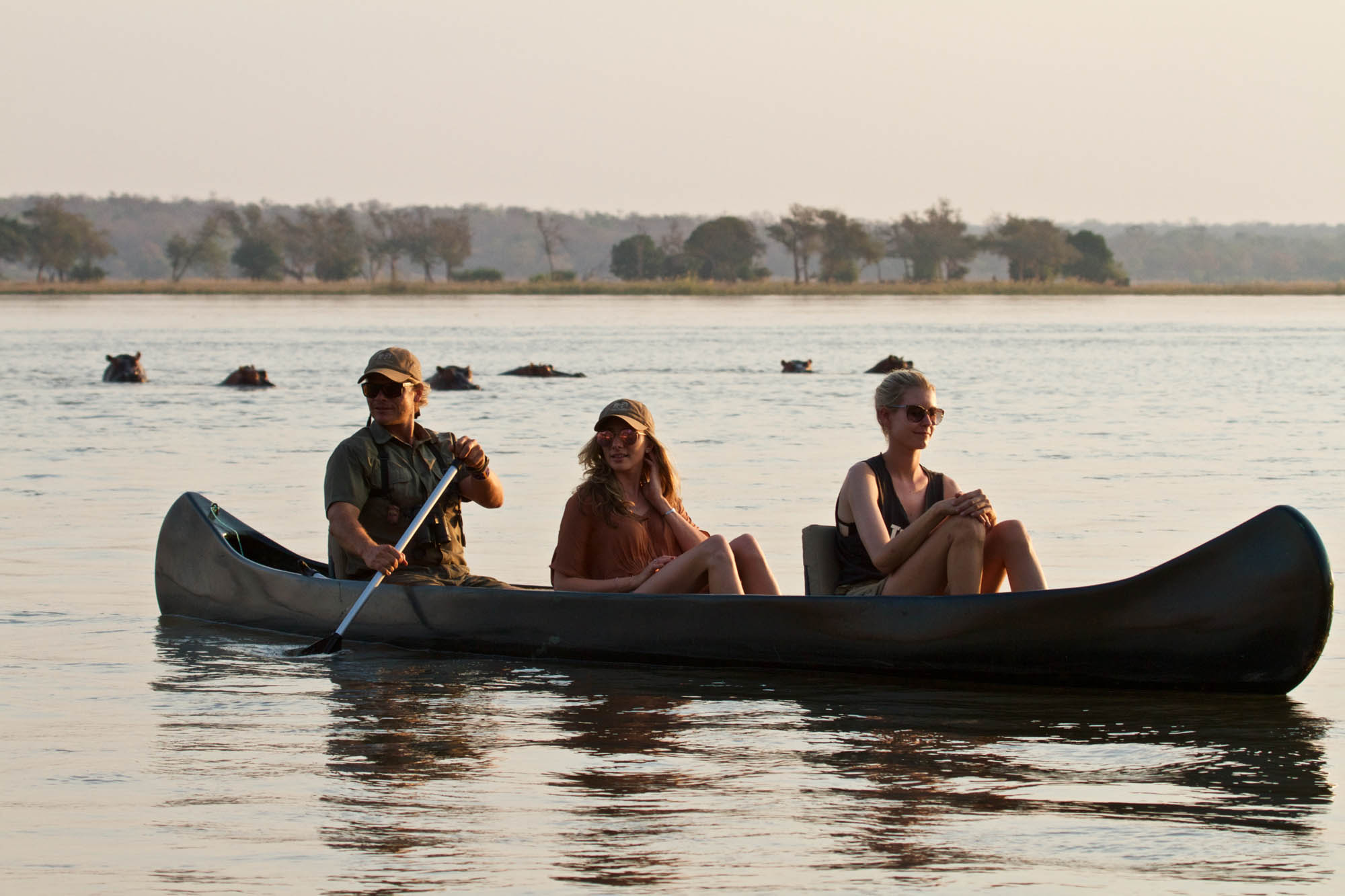 Canoeing
On a previous visit to the area, we went out on a canoe safari (in several sturdy Canadian canoes), drifting downstream for about 5 kilometers (3 miles), the entire trip taking about 90 minutes. I would highly recommend this activity for all visitors: it is a serene, peaceful outing, drifting by a stunningly beautiful shoreline, with plenty of hippo 'onlookers' who kept their distance as we kept ours.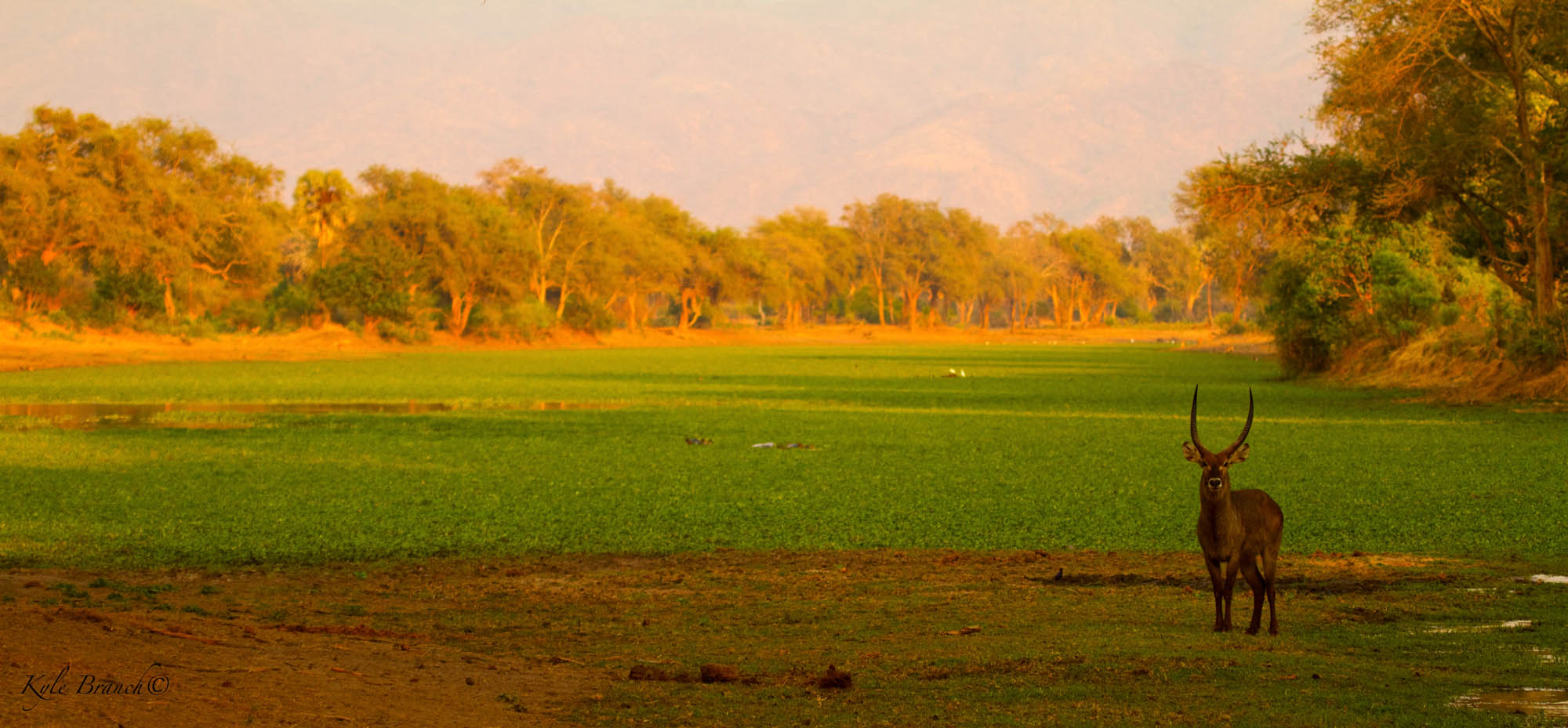 From Kutali, Kyle Branch leads all canoe safaris. The back-up paddlers, who pilot each canoe with guests, are experienced Tusk and Mane staff. Kyle and the canoe team will quietly paddle you through any of the three incredibly beautiful channels that break away from the main Zambezi river. Depending on what the guests want to experience on the day and the duration they had in mind, the canoe safari route would traverse the Inkalange, Chifungulu or Discovery channel as well as parts of the main river. Each channel is of a different length with different, yet equally diverse habitats alongside.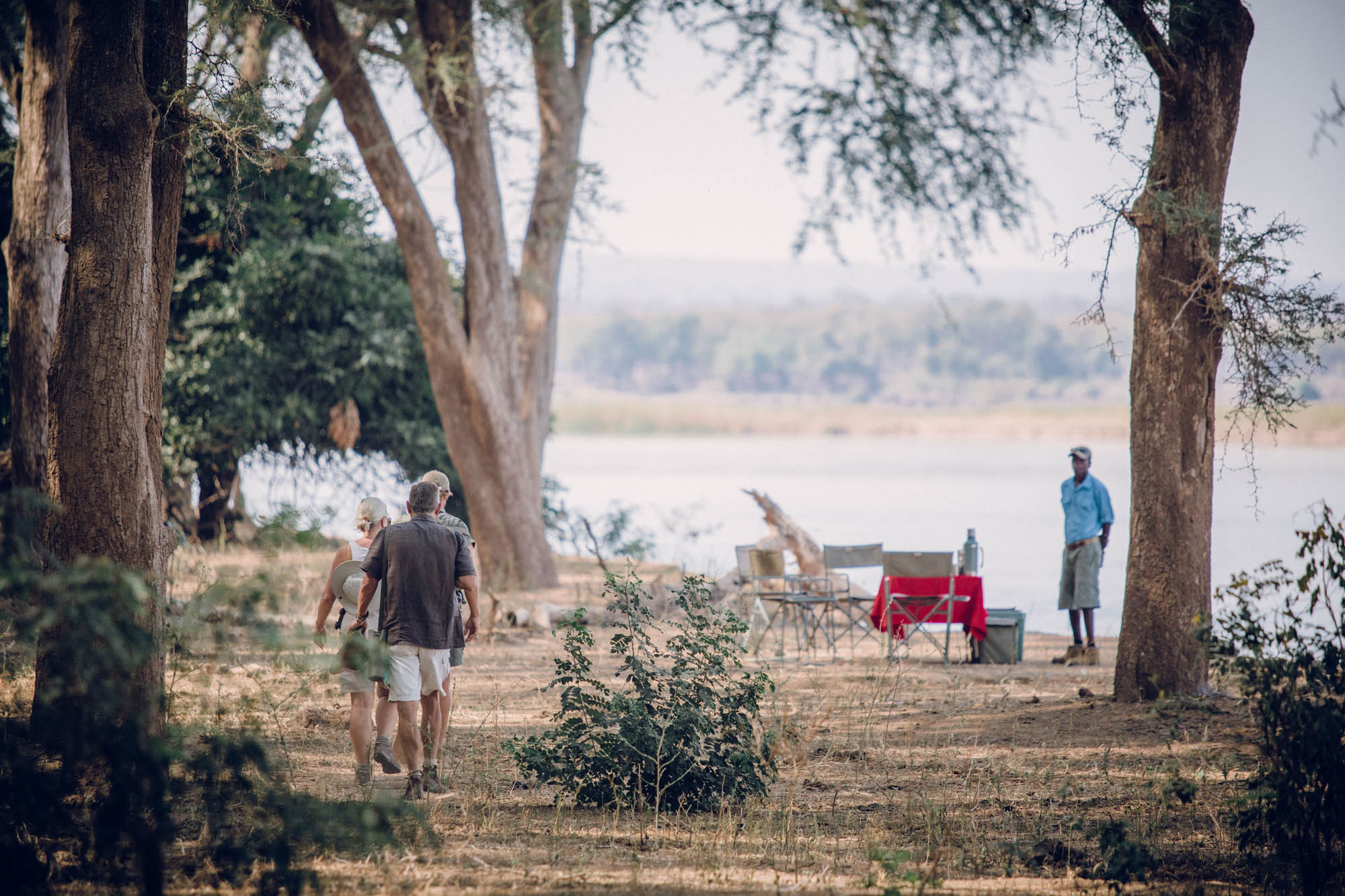 Walking
The walking safaris are done in the early morning starting at 6:00 am to finish up before the worst heat of the day. The Tusk & Mane walking safaris are relaxed, maintaining a comfortable pace adjusted to suit the slowest guest. Walks usually only cover a few miles with frequent stops for scenery, birds and animals. Guests are given a thorough safety briefing and orientation before each walk. In the interests of safety, participants will need to be reasonably fit and mobile.
Your professional guide will be carrying a first aid kit, radio and additional water. Guests will each have a water bottle in a custom-made sling for easy carrying. The group is accompanied by an armed Wildlife Police Officer from the Department of National Parks and Wildlife. He walks in front with a powerful rifle, together with the professional guide and protects the group in the unlikely event of an aggressive animal encounter.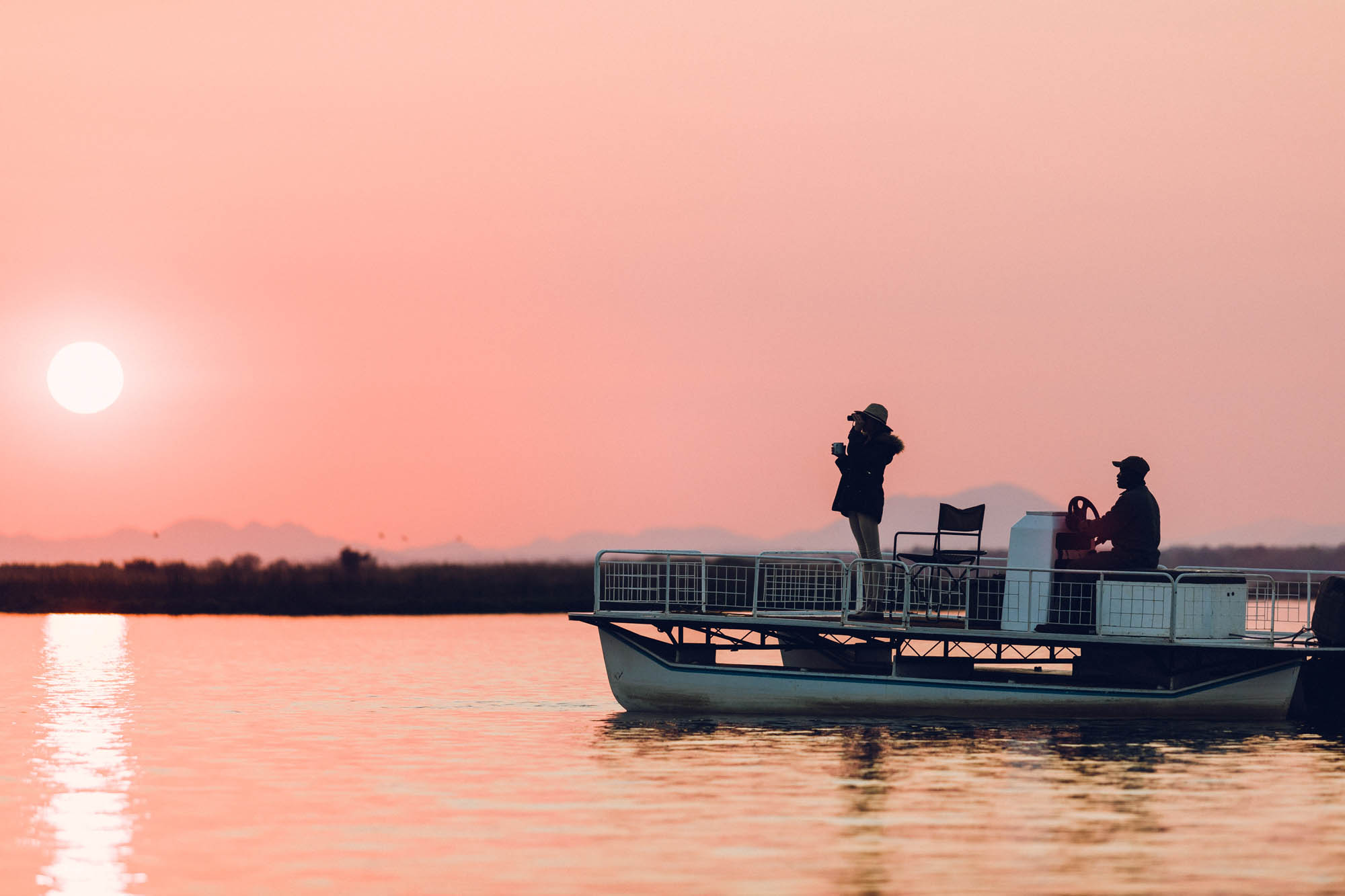 Boating & Fishing
Boating provides a stable platform for photography from a different perspective, from water to land, with an ideal green backdrop. The river banks are often the scene of action of one kind or another, ranging from hippos rushing headlong into the water to crocodiles staying put. Sometimes allowing you to get really close. On this trip I managed a close up shot of a crocodile's eye in just such a scenario. A boat trip is also ideal for bird photography with multiple opportunities to shoot birds in flight, and many species that like to hug the edges of the rivers like the waders, skimmers, ducks, cormorants, kingfishers and many others.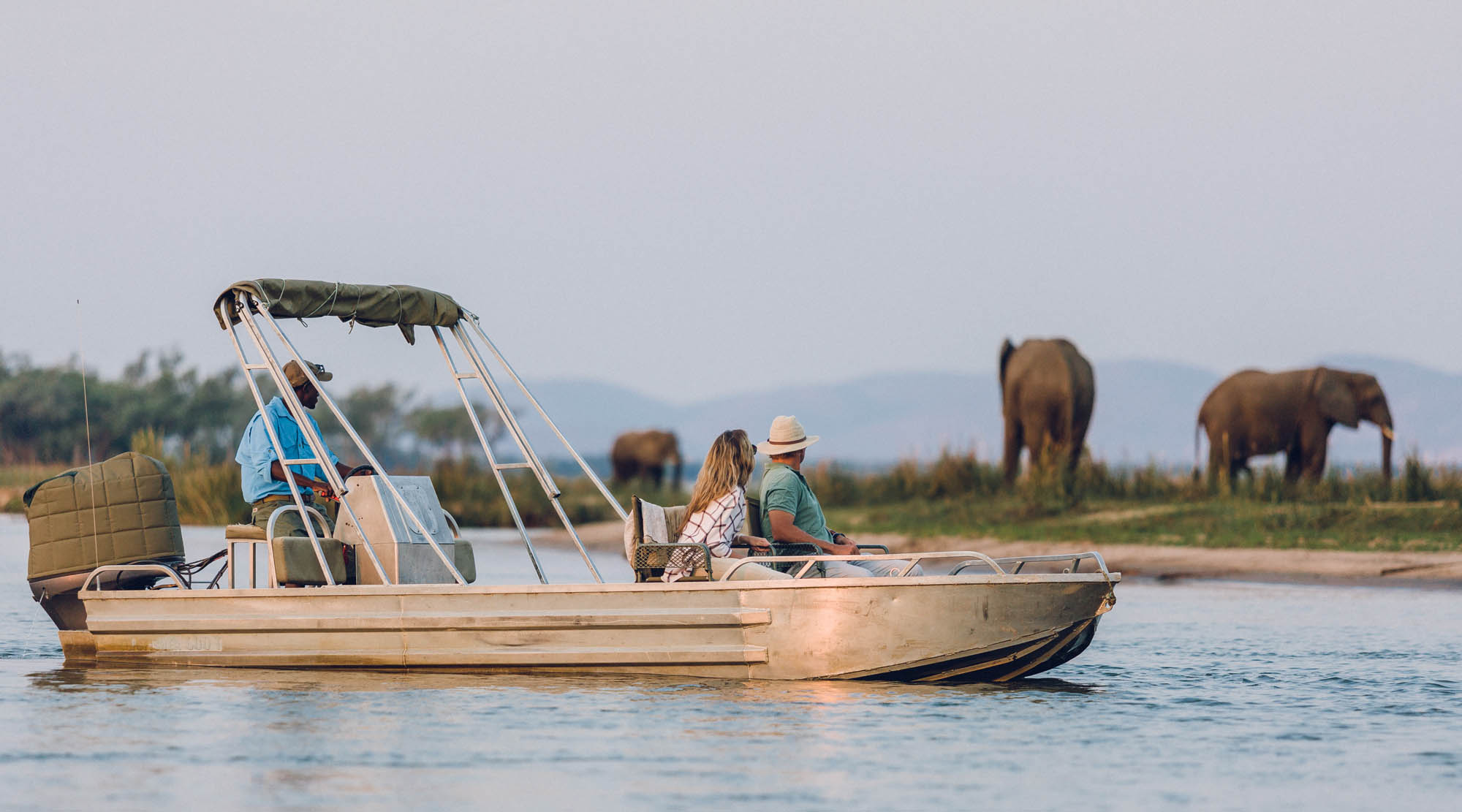 Fishing can either be done as a stand-alone activity or combined with boating. In the Lower Zambezi fishing is available throughout the season from May to November. The last two months of the season are the best as this is when the Tigerfish are most active. The fishing is done on a strict 'catch and release' basis with every attempt being made to ensure the best chance of survival, in order to maintain and grow fish populations in the Lower Zambezi. All equipment is provided: quality Tigerfish, Vundu, and Bream rods and reels, along with all the tackle and spinners/lures needed. All that is missing is you, a little bit of luck and lots of patience.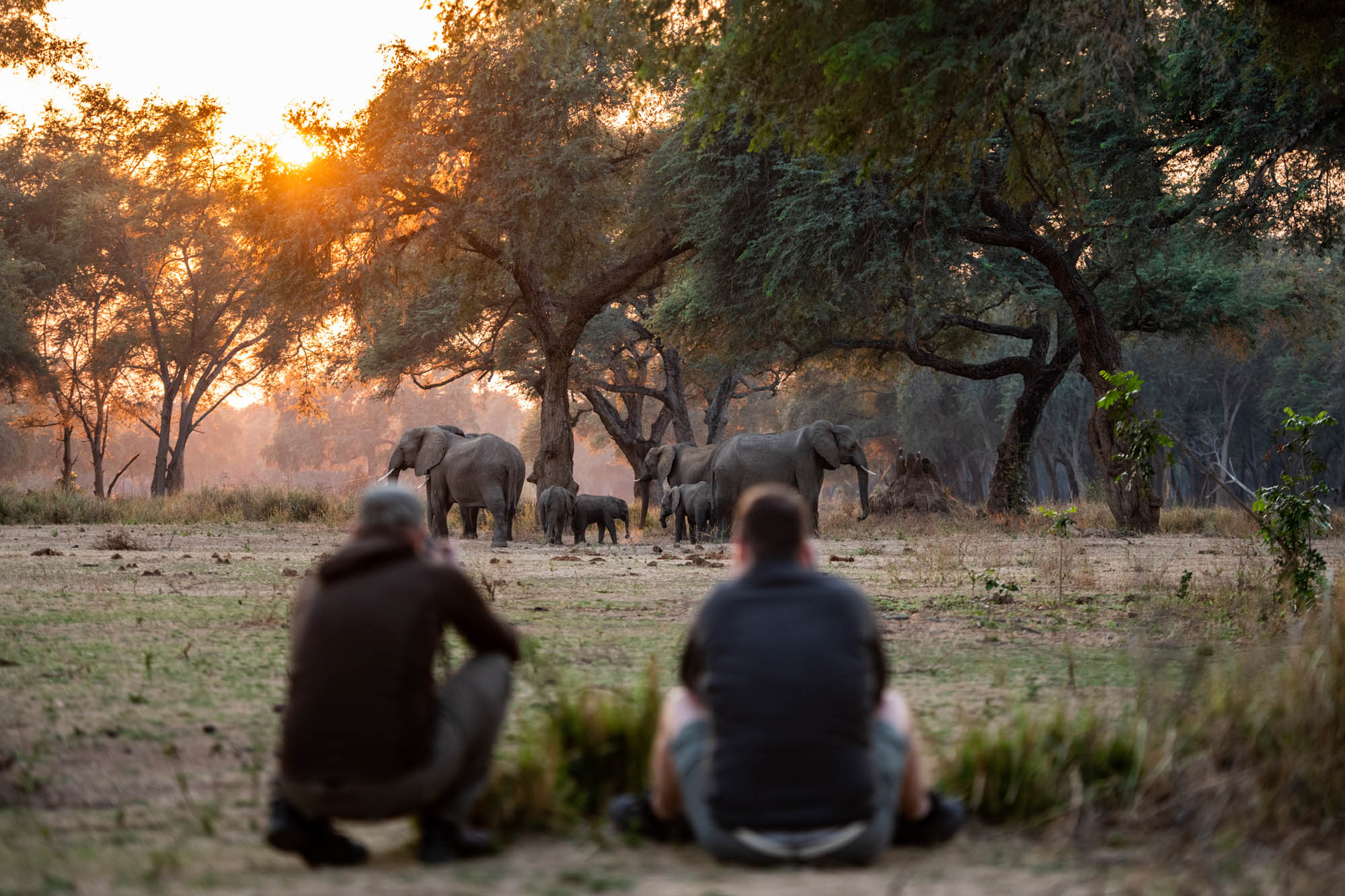 Mike Sutherland Tusk & Mane
What makes Tusk & Mane special?
Few places in Africa offer as varied an experience as the Lower Zambezi and all the more so in the Tusk & Mane locations. Guests can experience the Zambezi River from the winterthorn forests on remote islands, all the way north through several habitats into the hills of the Zambia escarpment for the best of both worlds.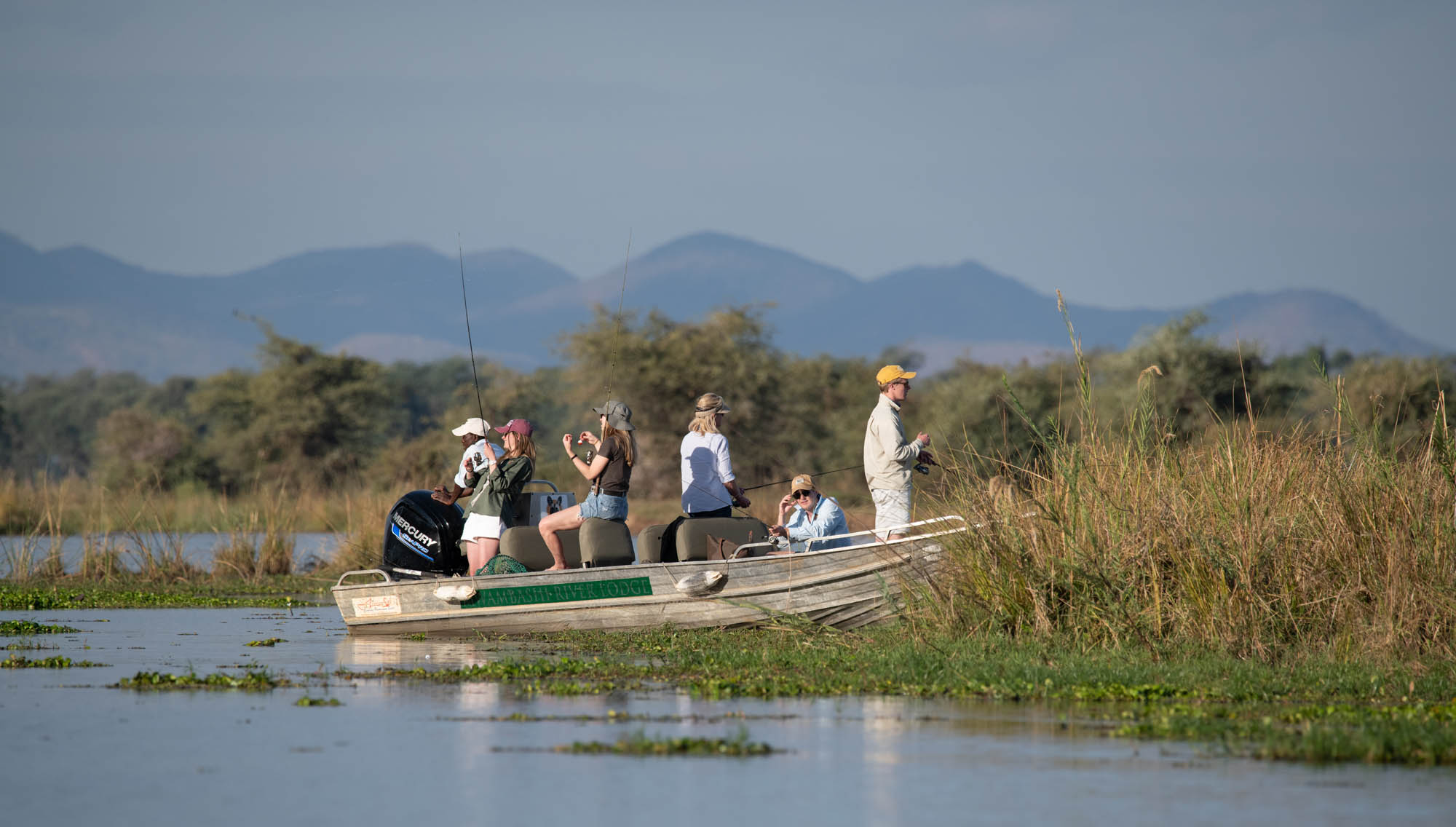 From the various Tusk & Mane camp sites you can experience the wildlife rich and diverse areas of the Lower Zambezi either by foot, canoe, vehicle or boat. The safari can be as long as you wish and the activities can be totally tailored to suit you and your party, irrespective of size or make-up. At all times you will be in a classic tented safari setting, exactly how they used to be. With a campfire, bucket showers and one star spangled night after another.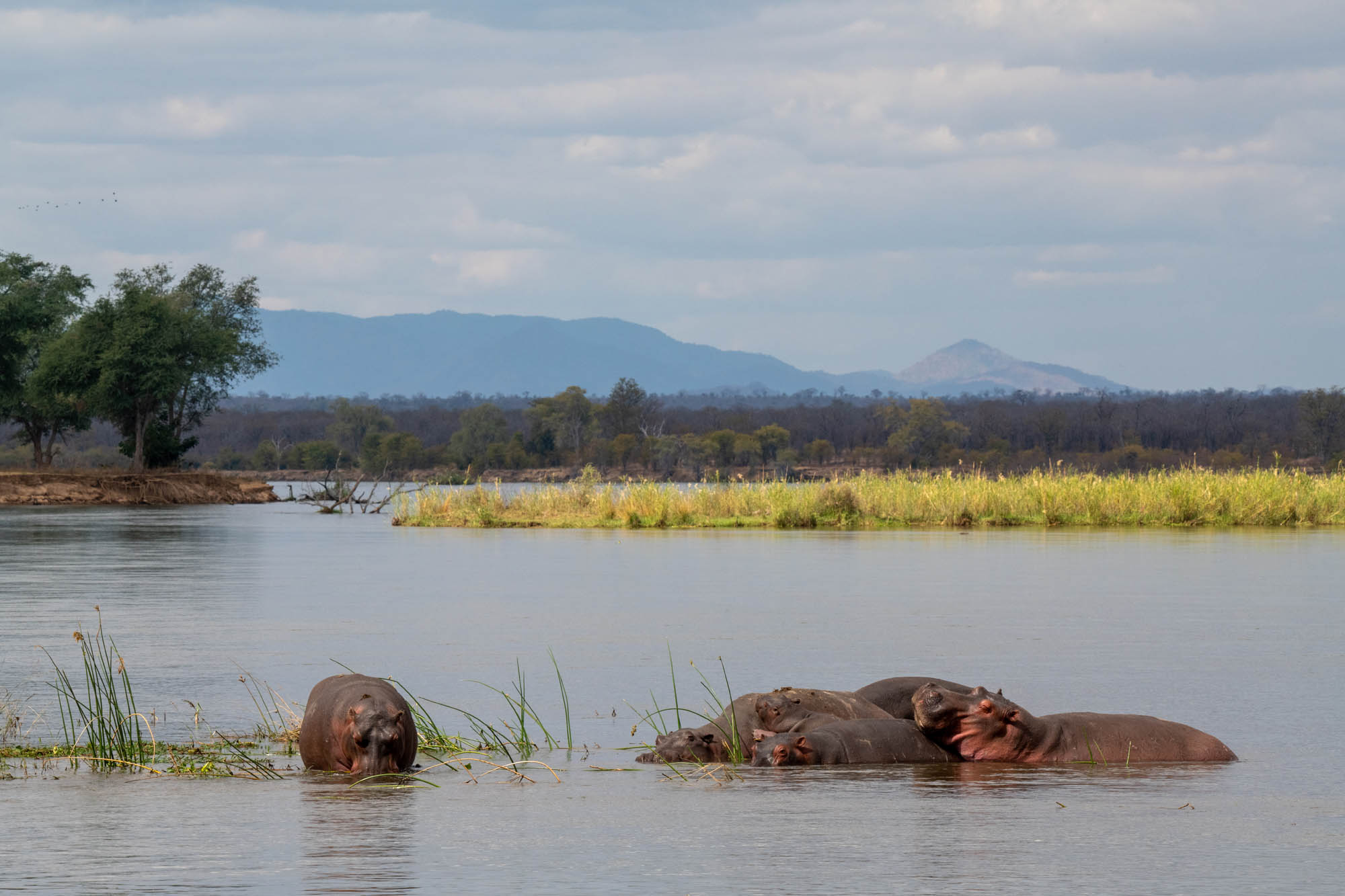 The Tusk and Mane environment offers the ultimate safari activity mix: walking, canoeing, day & night drives, birding, fishing and boating. All in an area where you are not likely to see another vehicle or person, or at most a handful. The camps are small and the experience is personal, with no more than eight guests. A party can opt to pay for as few as five persons and obtain exclusive use of the camp. The camp sites are all in very private areas and a good distance away from where other camps do activities. Which means that you can look forward to experiencing Africa – your way.
YOU MIGHT ALSO BE INTERESTED IN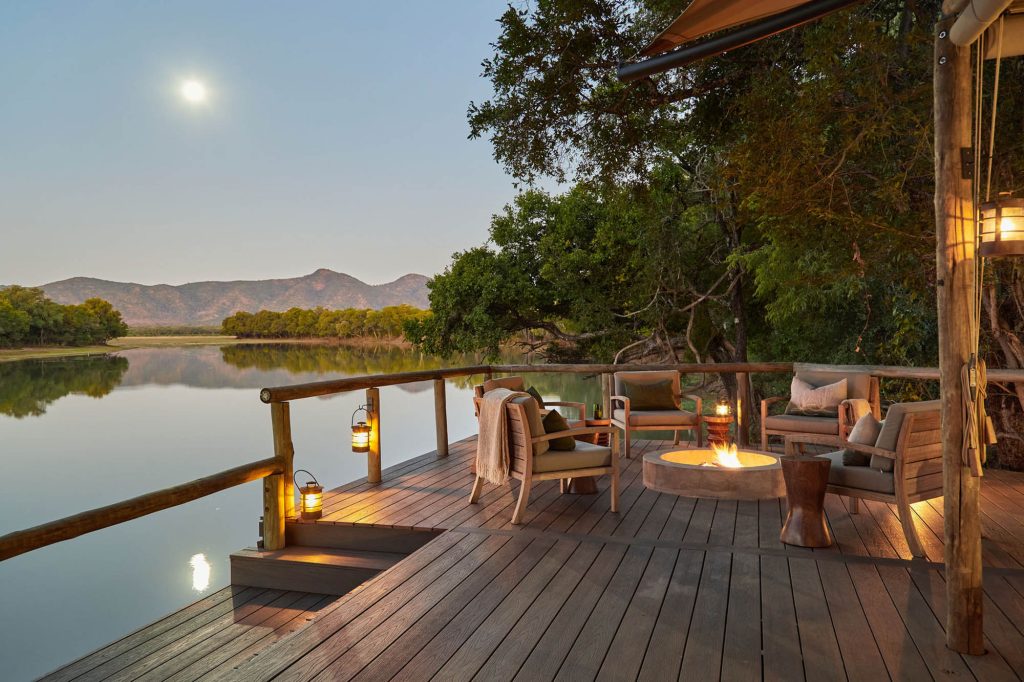 10th Sep 2021
Chindeni and the Bushcamp Company, Zambia
By late July we found ourselves at Chindeni, a small Bushcamp Company property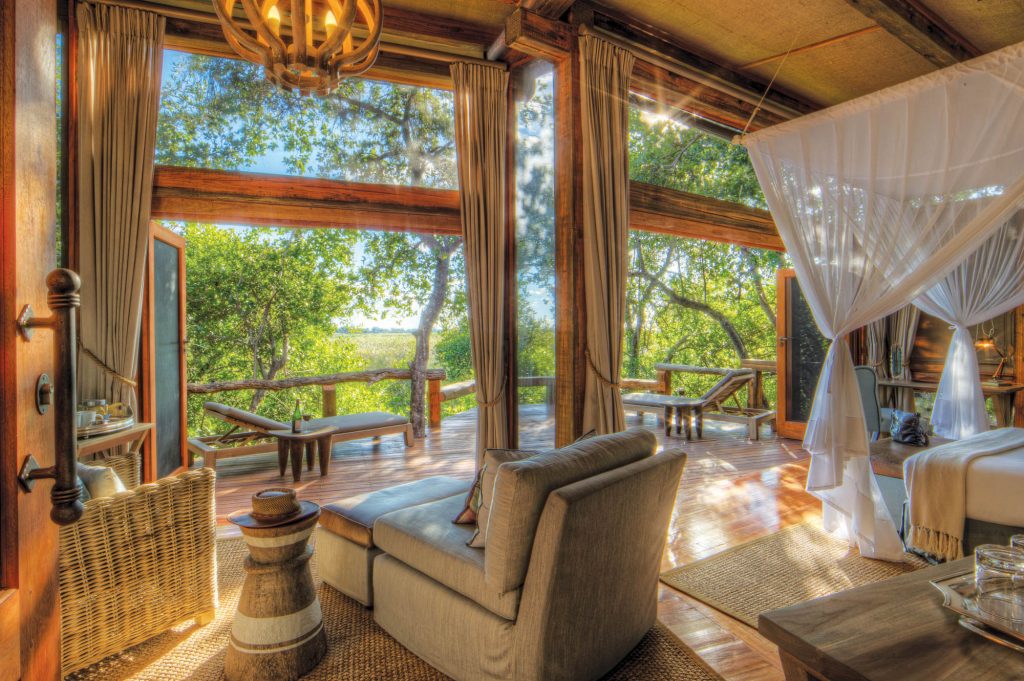 3rd Oct 2022
Camp Okavango, Botswana
Camp Okavango is in the heart of the permanent part of the Delta. In this idyllic setting there are no vehicles, and it is just a short walk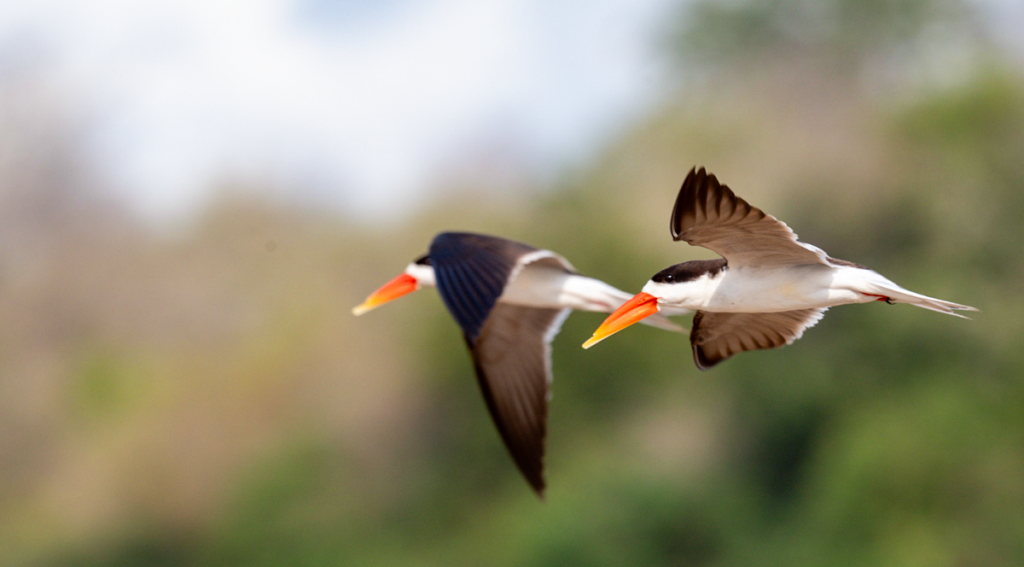 14th Oct 2023
From My Safari Notebook: Wildlife Photography
Birds in flight and wildlife photographers have an uneasy relationship. Things go wrong as often as they go right. Getting focus-lock on a moving subject
SUBSCRIBE TO OUR NEWSLETTER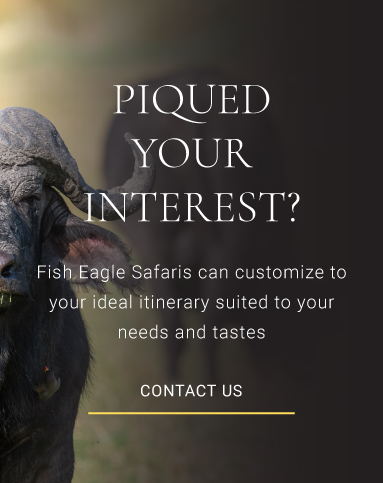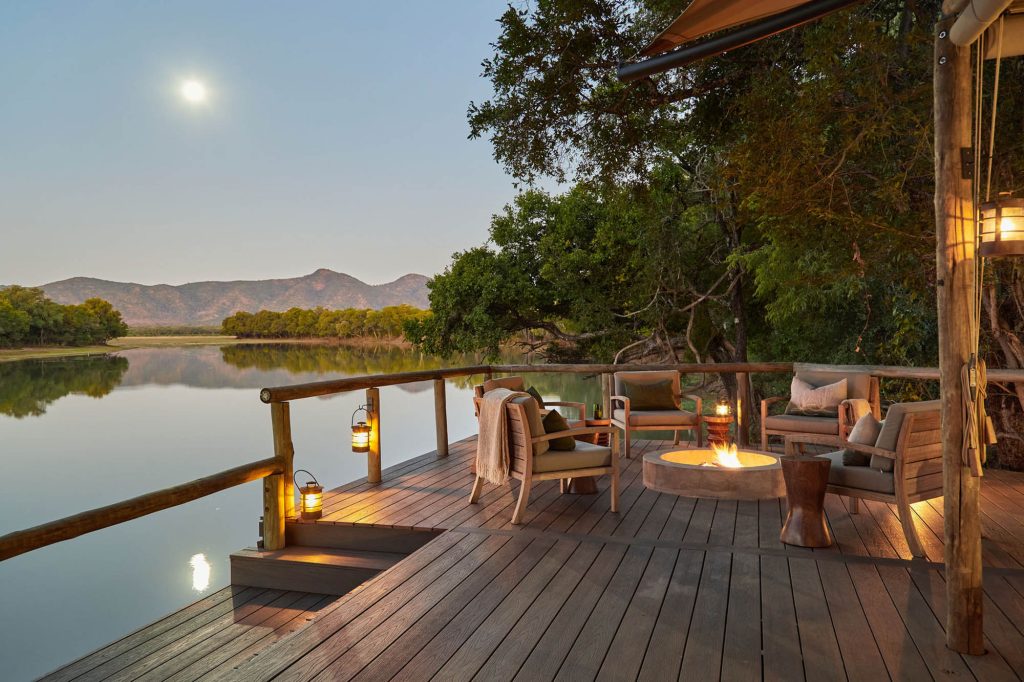 10th Sep 2021
Chindeni and the Bushcamp Company, Zambia
By late July we found ourselves at Chindeni, a small Bushcamp Company property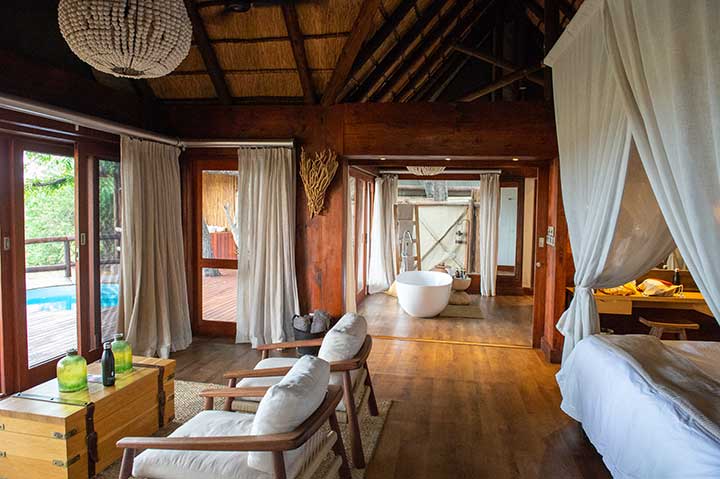 4th Aug 2022
On Safari At Belmond Eagle Island Lodge, Okavango Delta
What is the 'secret sauce' for an unforgettable few days on safari in Botswana? It starts with the animals, of course. The elephants, lions, giraffes, hippos