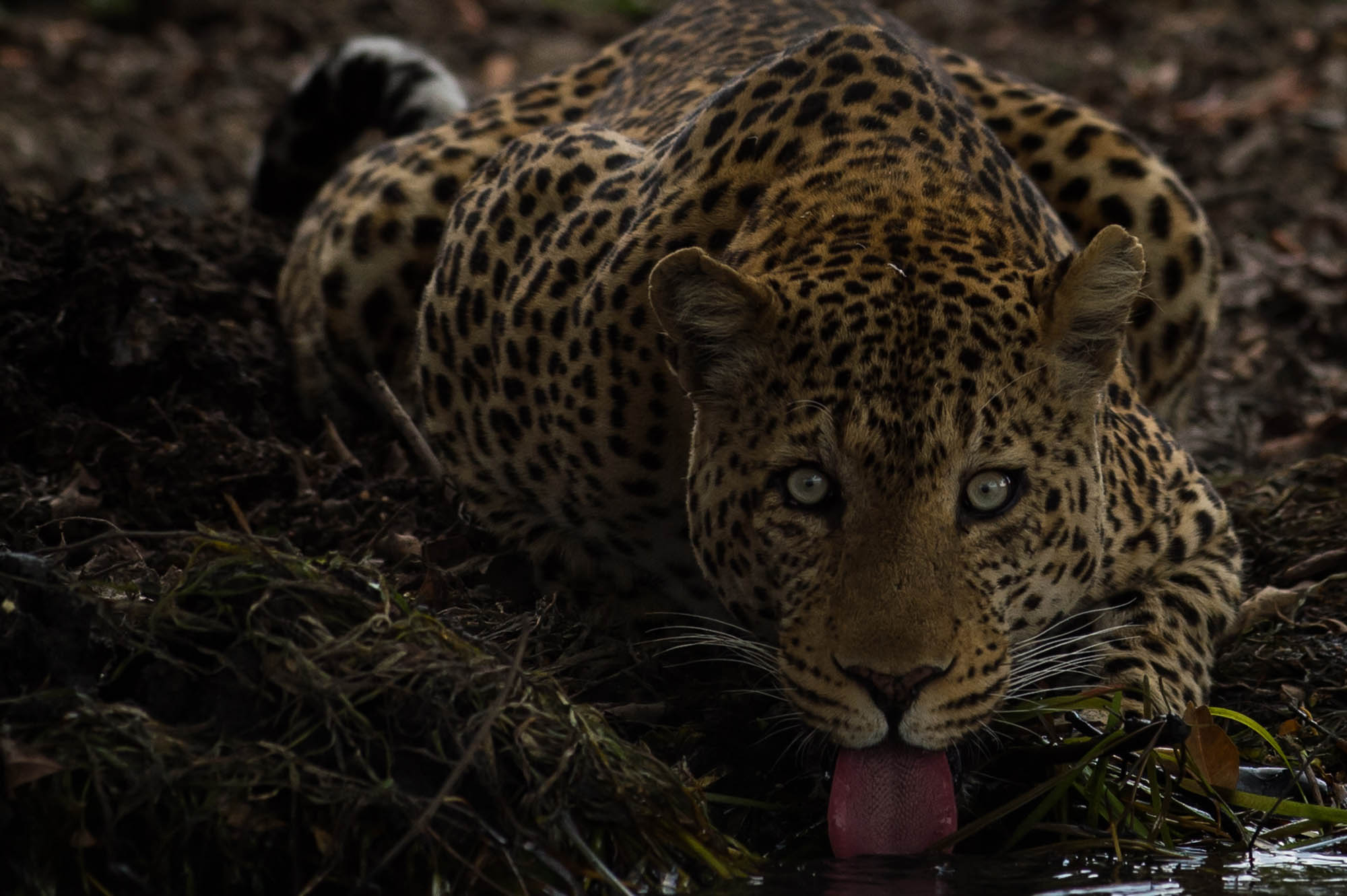 Photo by Jeffery & McKeith Safaris
'There's a leopard behind the bar!'
Musekese Camp, Kafue
Zambia's Kafue region is one of the last real 'best kept secrets' in the African photographic safari arena. This is the place you've never heard about but need to go and visit. Soon.
In the Kafue, the experience of being in Africa transcends the clicking of the camera, or even the sheer visual impact of raw nature in all its glory. It is a place where – on my second visit – I felt as much a part of the African environment as I am a denizen of the asphalt jungle of Houston. City slicker or not, in the Kafue I was connected to Africa at a primal, even visceral level. Even though it was just in my mind, I was at home here, thousands of miles from where I live.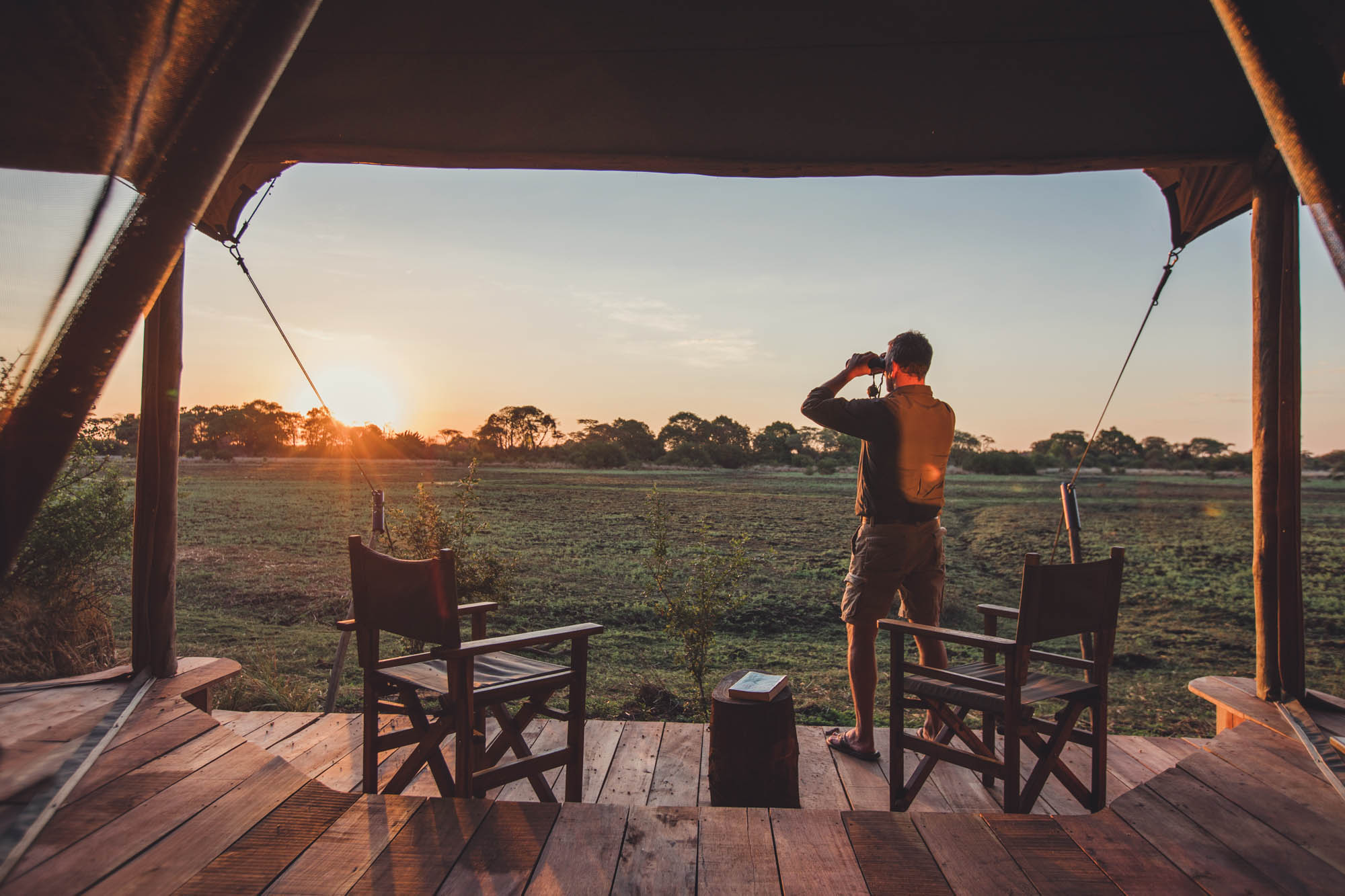 Photo by Jeffery & McKeith Safaris
Africa will do that to you, if you will let it. Take your time over the experience. Don't rush from camp to camp. Make time to just do nothing other than looking and listening. Of course in these remote parts of Africa – Kafue being the perfect example – you are often hearing hardly anything, just one level of silence piled onto another one. Is there anything out there? Of course there is, but not something nearly as jarring as the rude sounds of 'civilization'. Concentrate and you will experience an almost overpowering sense of quiet and peace, interrupted only by the gentle and soothing sounds of nature.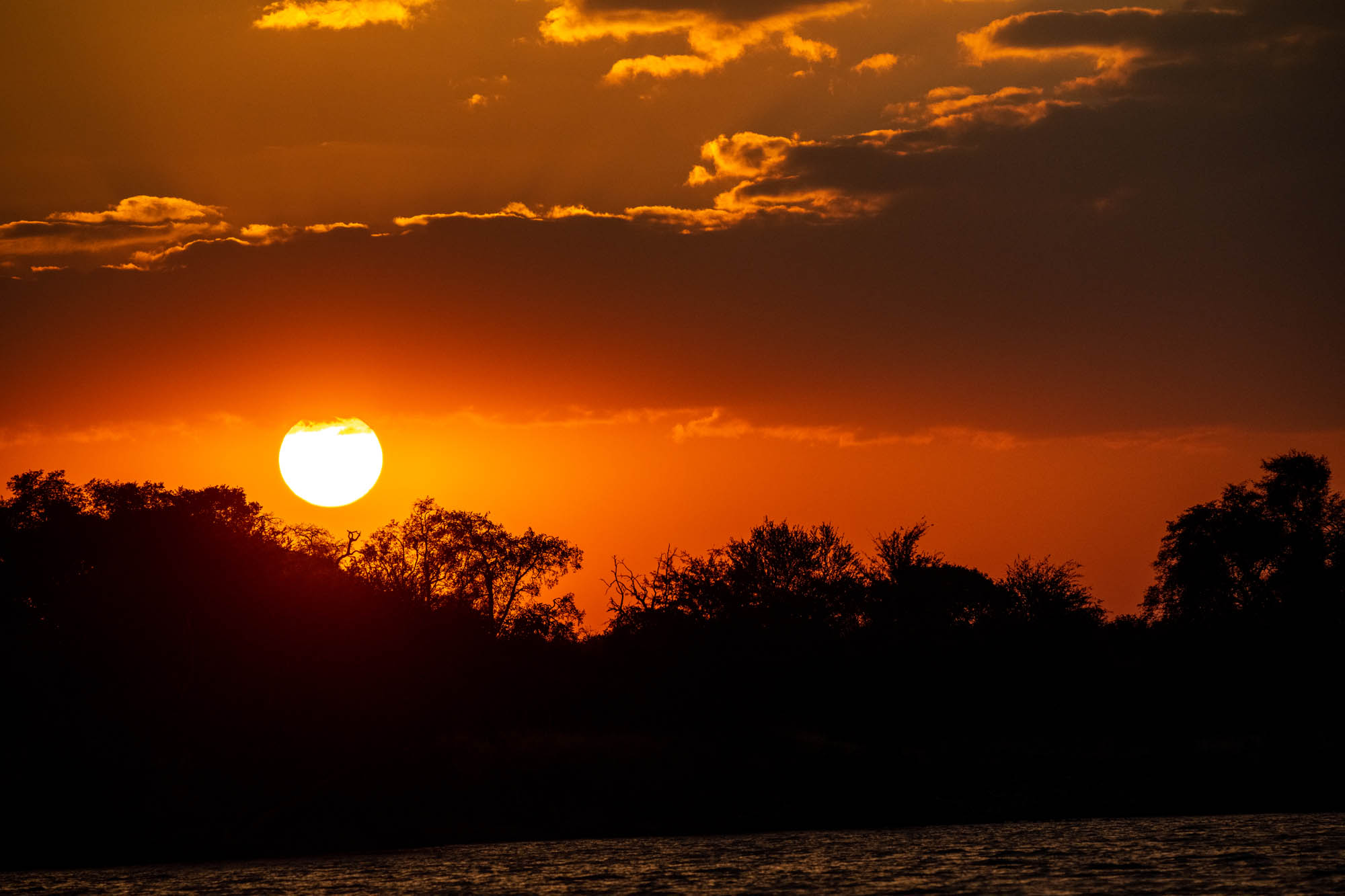 Yet another reason to travel to the Kafue? Talk to any of the Zambia guides elsewhere in the country and you will find out that the Kafue is where they all want to go when they have a break. They don't have to be told that this vast national park – twice the size of South Africa's Kruger National Park – attracts only about one percent of the number of people visiting the Kruger Park, on an annual basis. The Zambian guides already know that the Kafue is extremely lightly traveled and that several days may elapse without coming across even one other vehicle.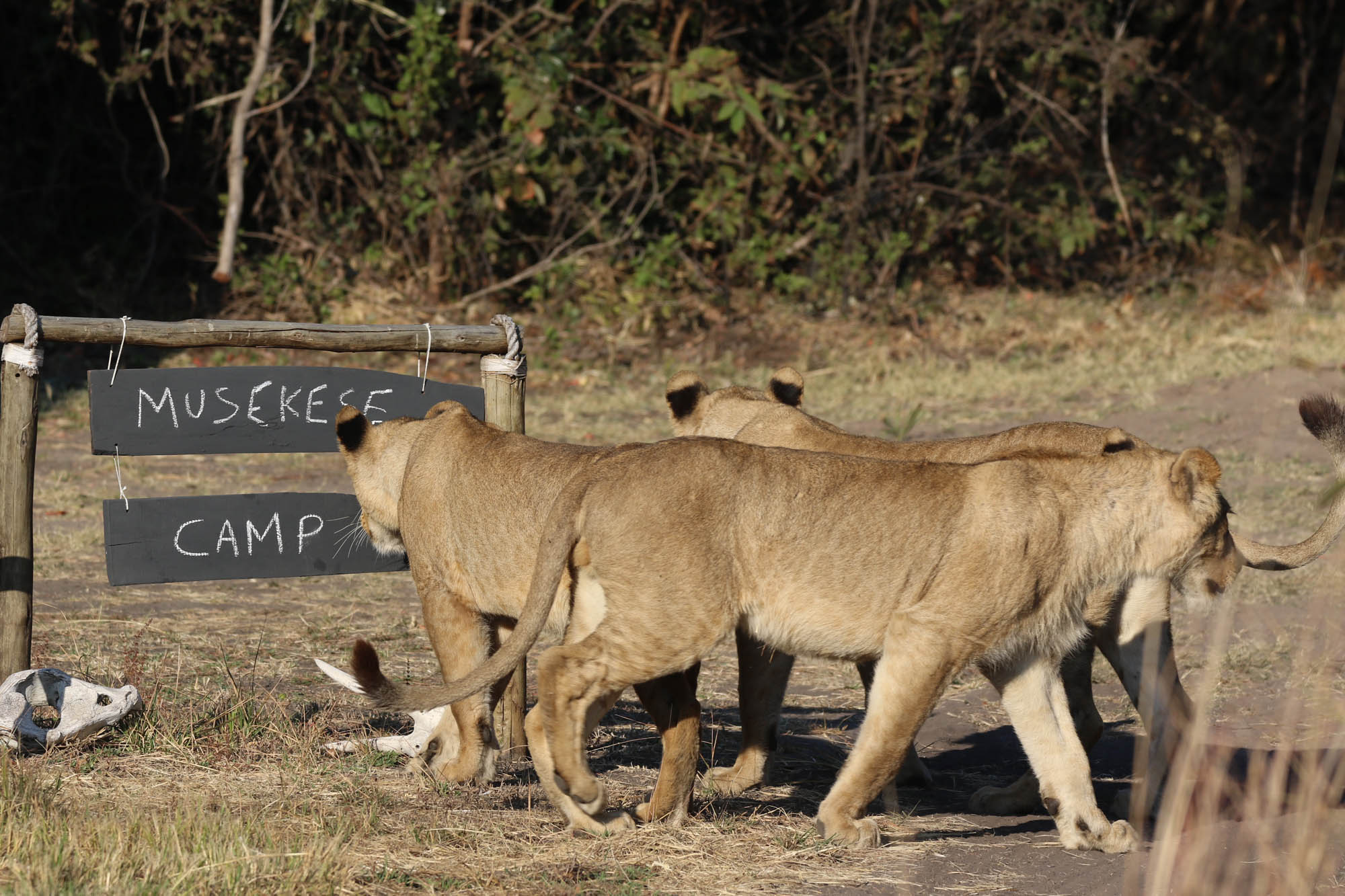 Photo by Jeffery & McKeith Safaris
Musekese Bush Camp
By late July we were right in the heart of the Kafue region, at a crossing point on the Kafue river close to Lufupa Airstrip. It was a relatively brief boat ride from there upstream and across the river, for a final drive to Musekese Bush Camp, a beautifully located bush retreat, hidden away in a copse of trees on a high spot, overlooking a portion of the 8-kilometer long Eden lagoon which is connected to the Kafue River. You can also call it a swamp or more correctly, a dambo. A dambo is a seasonally waterlogged, grass-covered depression that is close to the source of a river or stream.
Visiting Musekese is like stepping into the Africa of old where 2021 still feels like 1921. For the duration of our three days there, it was just us, a couple of other guests, and the guides. We never saw nor heard another vehicle. It felt like our private patch of wilderness – to enjoy and explore.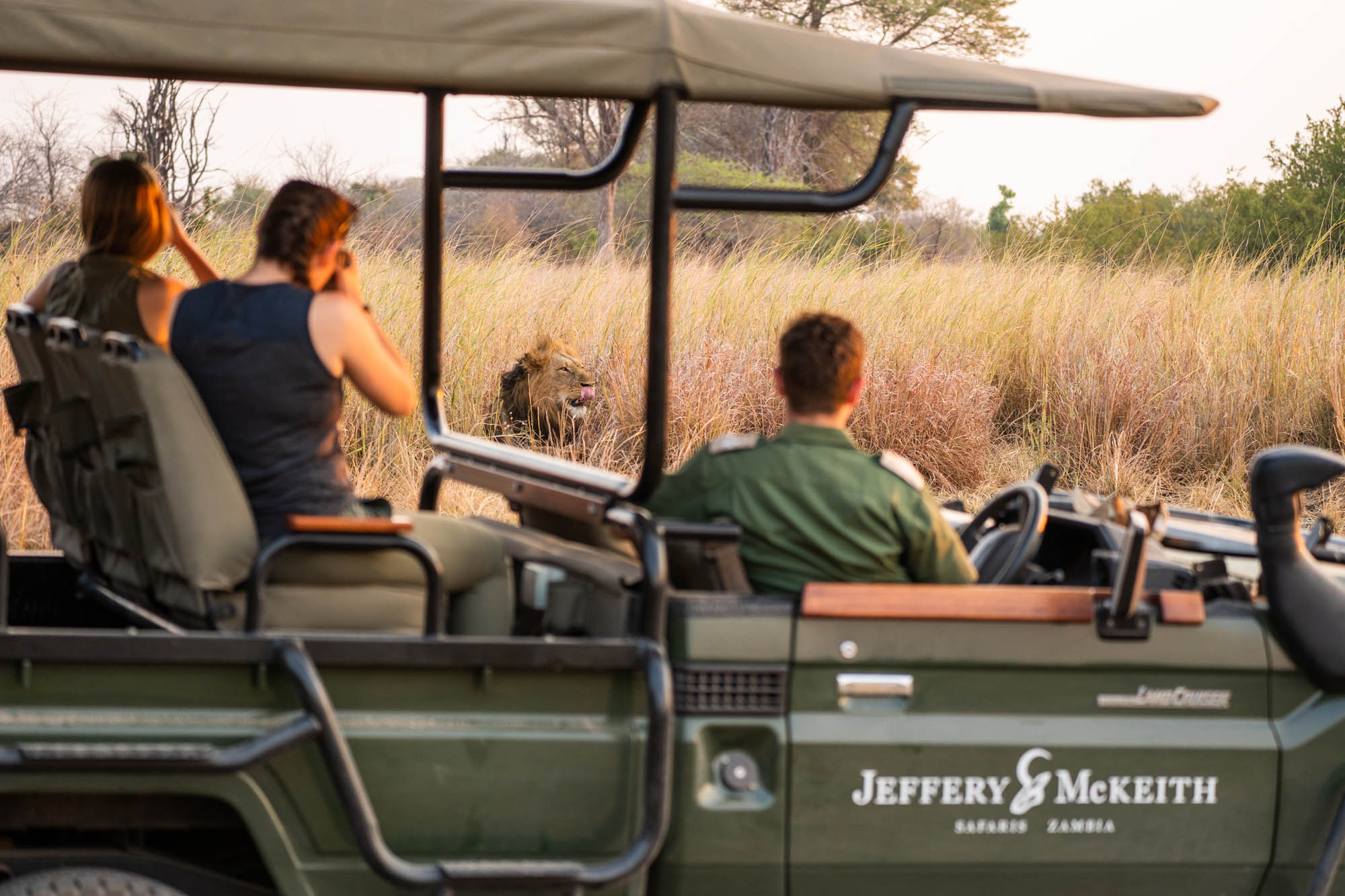 Photo by Jeffery & McKeith Safaris
It didn't take any of us long to realize that Musekese is a very special place. It starts with the co-owners Phil Jeffery and Tyrone McKeith. Conservationists and professional safari guides by training and experience, they are who you want to be with, on safari. Passionate about conservation above all, their sense of purpose and dedication is evident almost as soon as you meet them. What makes it so much fun to be in camp with Phil and Tyrone – beyond benefiting from their expertise on game drives and other activities – is their enthusiasm and energy and their sheer joy in sharing this patch of paradise with everyone lucky enough to find themselves there.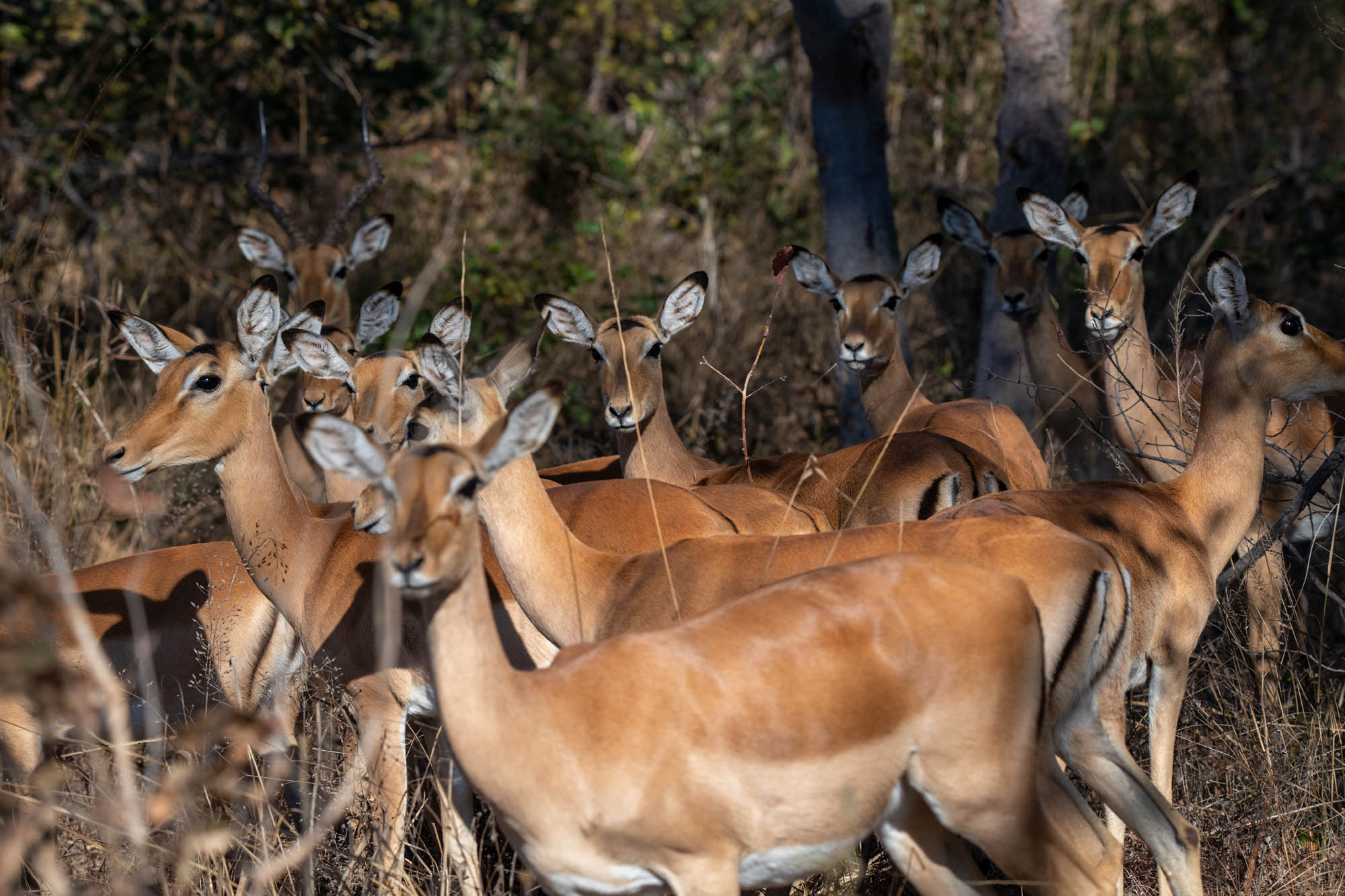 I had hardly been in my tent (#4) for 10 minutes before I sat down in a small director's chair in the inviting front deck portion of the roomy tent. It was quiet – yet busy – with many puku and impala spread out in the open grassy expanse in front of the camp, together with some waterbuck and lots of birds. I immediately felt at ease and connected with the wilderness. Remote? Exclusive? Words that are bandied about almost recklessly in the safari business but very much applicable to Musekese.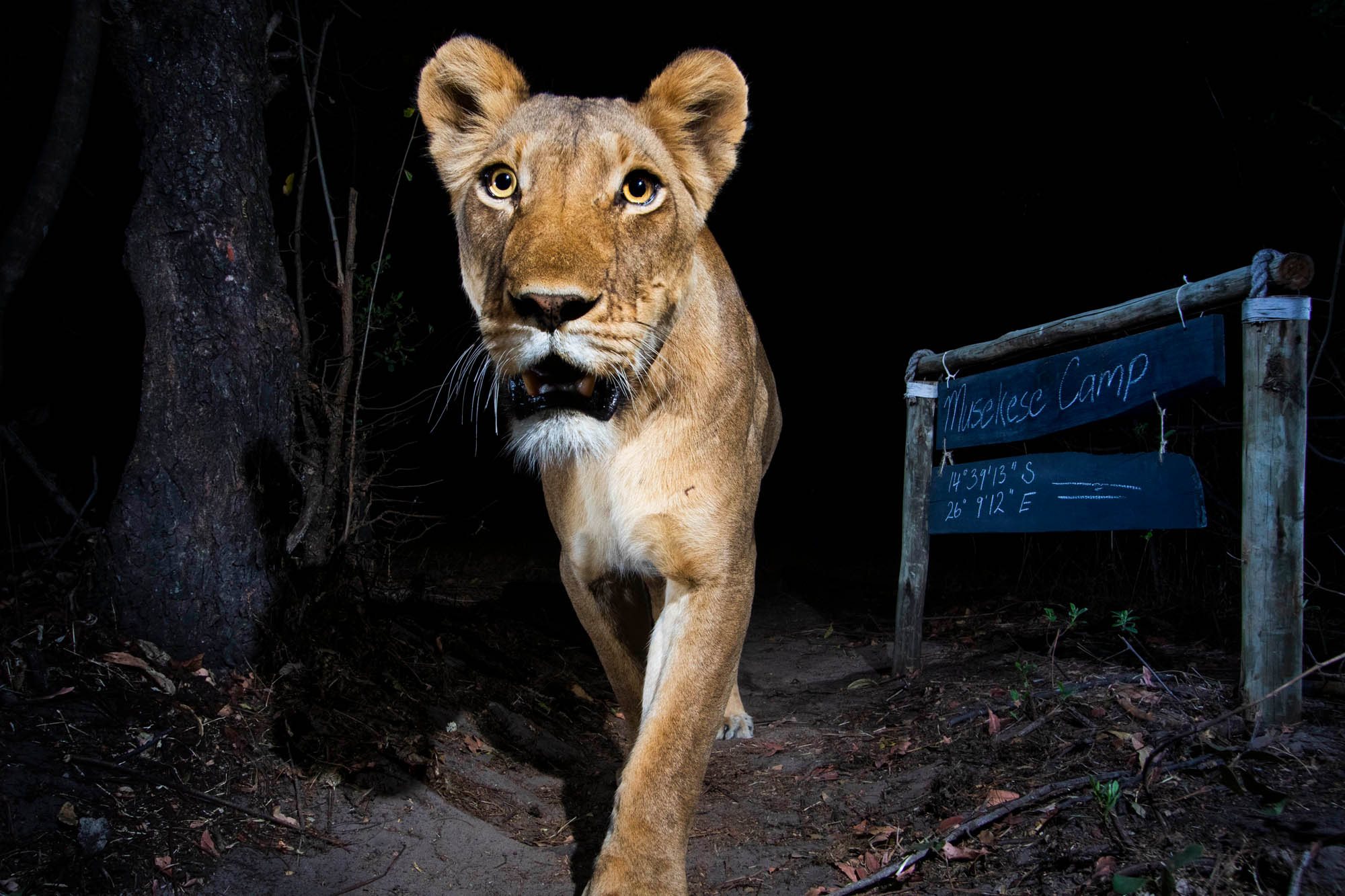 Photo by Jeffery & McKeith Safaris
On arrival a bit earlier, we had observed a female lion drawing the attention of several antelopes, as she was walking into the grass cover on the other side of the lagoon. I also saw a breeding herd of about 15 or so elephants walking by and crossing the lagoon in the direction of the Kafue River. Clearly this place has a lot of animals. An unusual sighting (as we were driving into camp) was a group of four large bushpigs, running out of the lagoon and into the bush. With my binoculars trained on the animals, I could clearly see their distinctive white manes.
A little later, we enjoyed a most pleasant lunch consisting of fresh pita bread, hummus, salads, relishes, pork meatballs and vegetable fritters. Nicely presented in an al fresco setting, overlooking the dambo. Then it was time for a short siesta.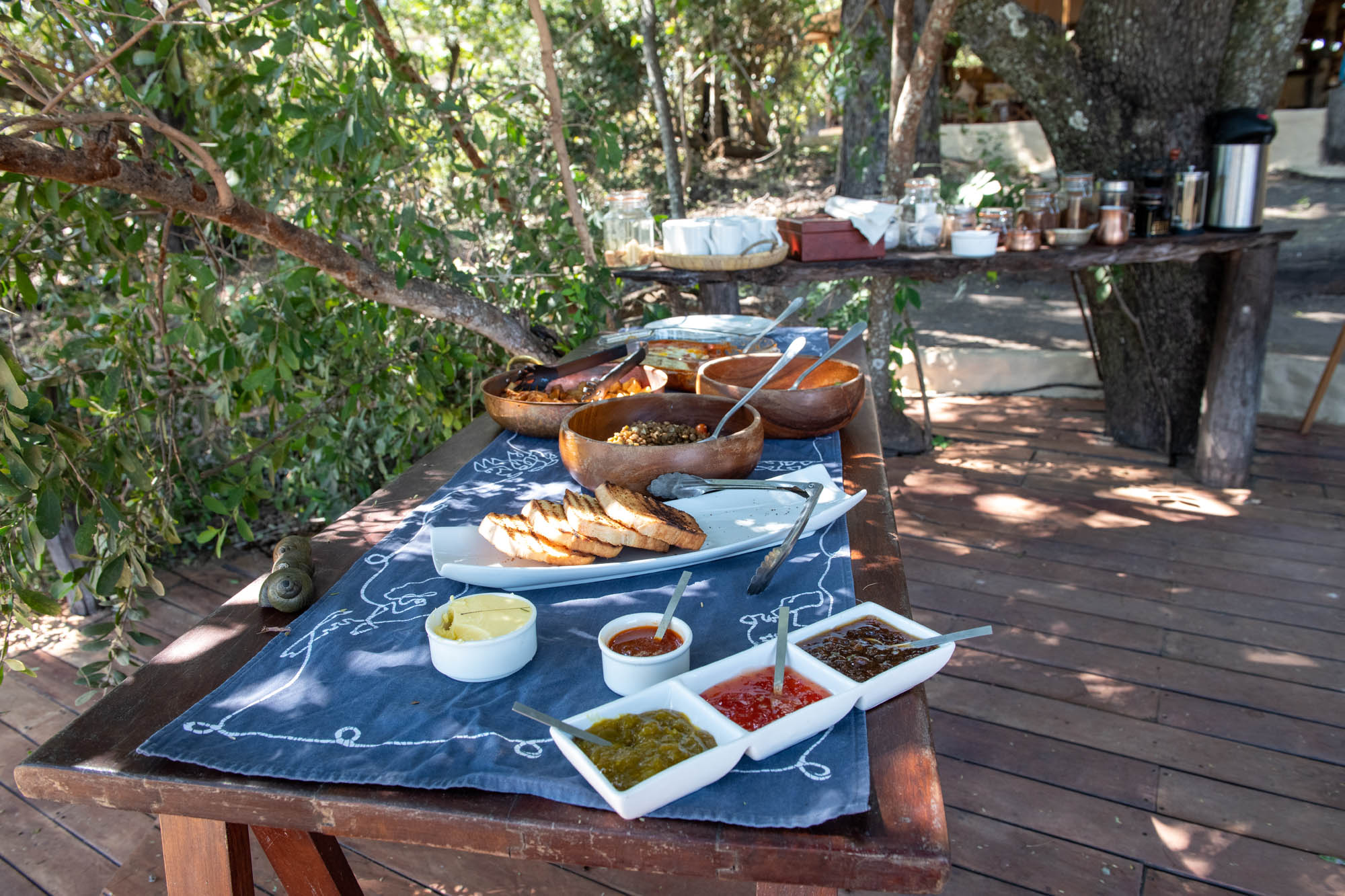 Our afternoon game drive took us along the edge of the beautiful lagoon, with wildlife visible in every direction. There were elephants, puku, impala, waterbuck and prolific birdlife. I got out of the car for a low-level elephant shot – which worked quite well photographically and which also – inadvertently – added a little punch to the experience when the elephant took exception to having a lens pointed in his direction. Our quarry that afternoon was leopards and as we were looking around for them, we found – lions. First a male and then two females with four cubs around 8 months old. Shortly afterwards, we came across a part of yet another pride of lions, this time a solitary female with cubs, right by the road.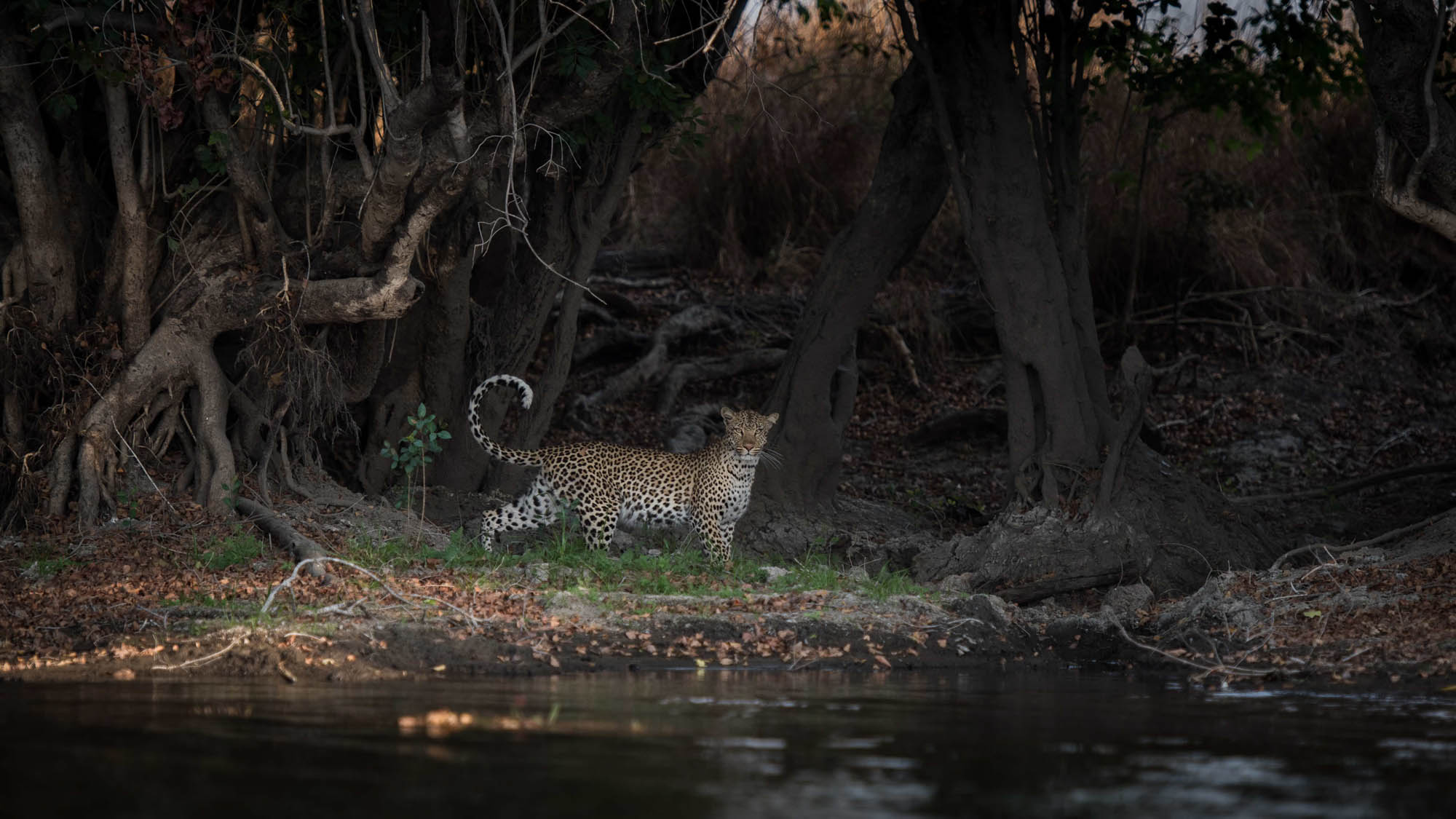 Photo by Jeffery & McKeith Safaris
There's a leopard behind the bar
Back in camp a while later, just as the soup had been served, someone walked up, held his hand up to get our attention and said, 'There's a leopard behind the bar!' I was expecting him to announce the remainder of the dinner courses, as is the usual custom in many safari camps. Announcing a leopard? So much better! We scurried up to the bar only to learn that the leopard had already walked away, and was now underneath tent # 1. Tell me you're in a lively camp without telling me that you are in a lively camp…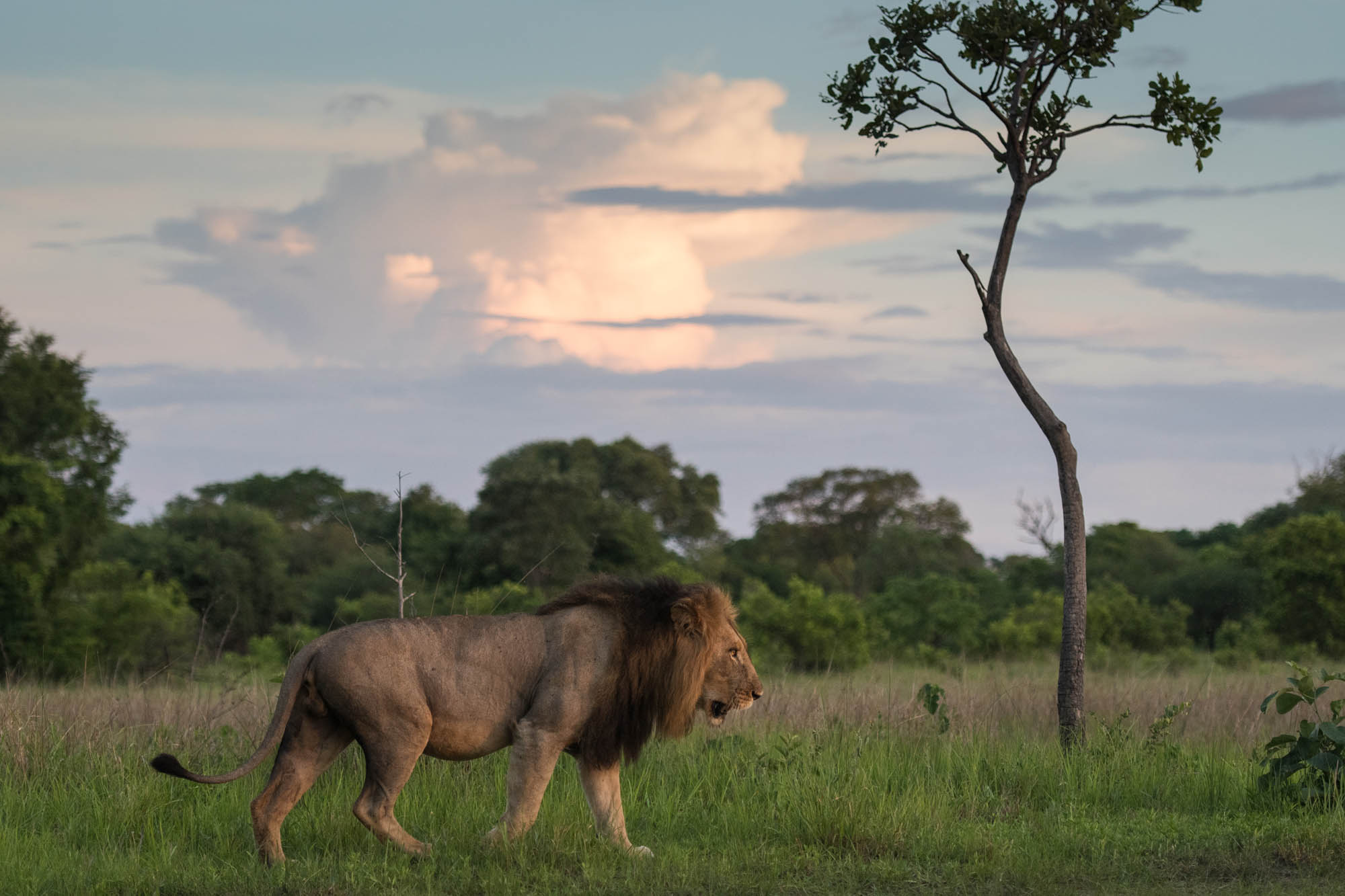 Photo by Jeffery & McKeith Safaris
Trundling back to the dinner table, we finished what was yet another great meal at Musekese, this time fish and chips with carrot cake as dessert. The consistently good food at Musekese adds yet another level of enjoyment to its winning trifecta: location, guiding, and hospitality. The rooms were ideal: a good size, airy, with nice views, private and tucked right into a forest. I imagine that even on the hottest of days they would offer some respite. My only real beef was the inadequate interior lighting.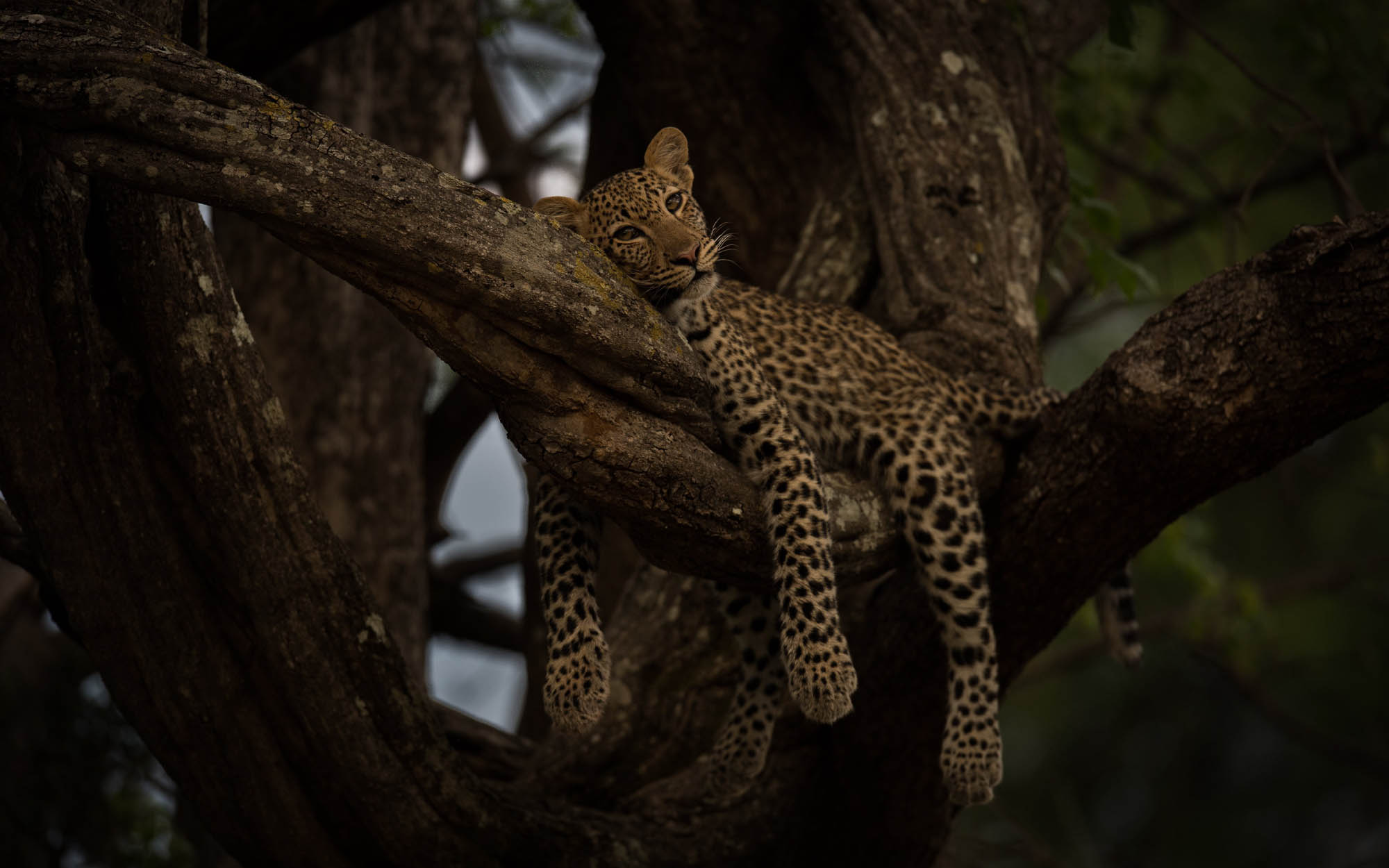 Photo by Jeffery & McKeith Safaris
The following day, our morning game drive was initially on the quiet side but then was instantly salvaged with a rare sighting of two female leopards interacting, on the edge of the tall grass bordering on the lagoon, quite close to camp. The first leopard we saw was marking territory in an overt display of dominance. The second one was more furtive and clearly the interloper: more hesitant but also scent-marking in at least one spot. Eventually both of them disappeared into the thick cover. All the leopards in the Musekese core study area have designations like MSF-5 or MSM-8. This refers to the gender and the sequence in which they were first seen and positively identified. Hence MSF-5 is Musekese Female #5, and so on. Their behavior and distribution and relationships are intensively studied and recorded. Phil identified both of the females for us on the basis of mostly their facial features.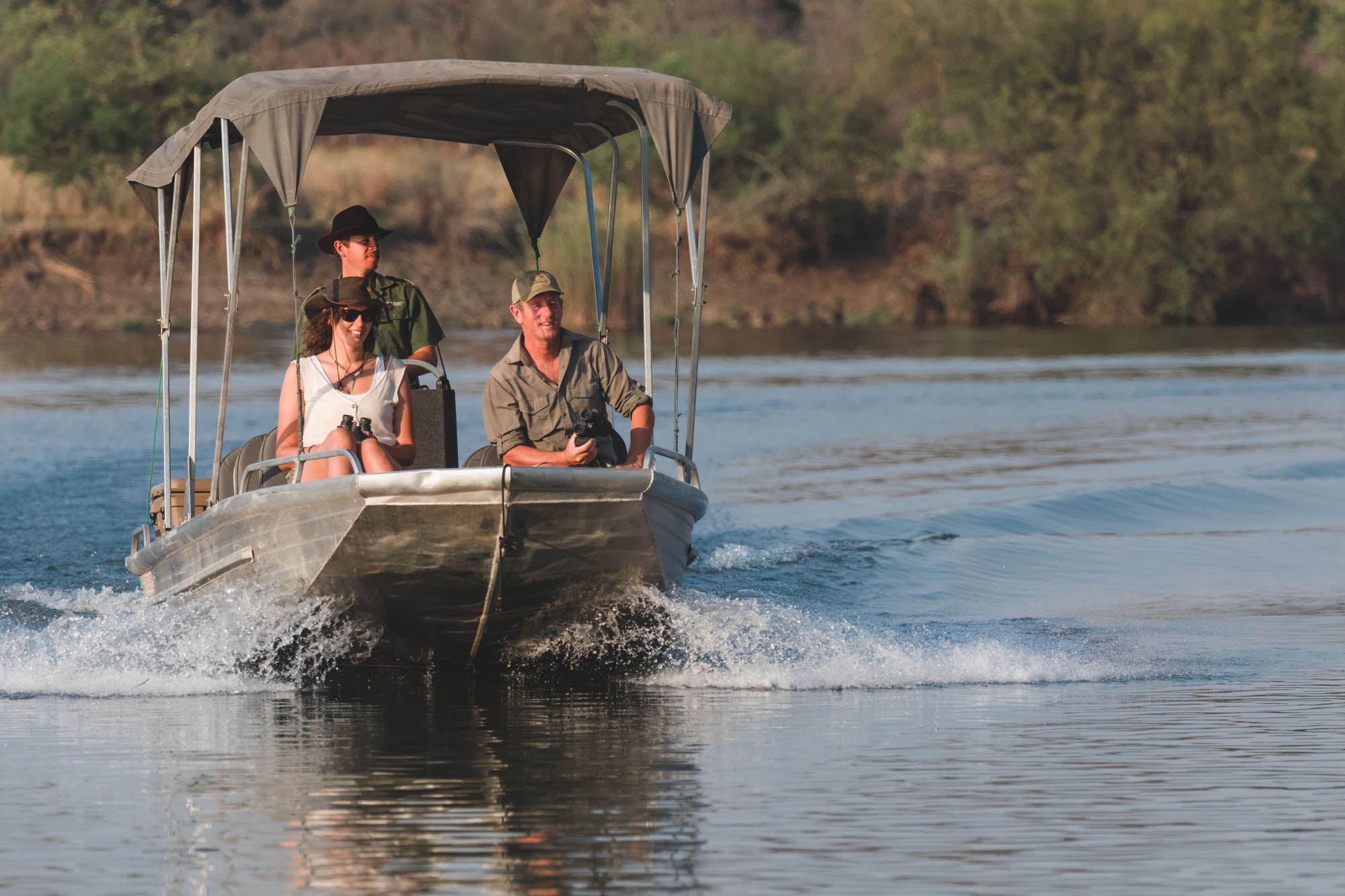 Photo by Jeffery & McKeith Safaris
Lunch around noon hit the spot with a delicious tomato & poached egg main dish, roast potatoes, green vegetables and freshly baked bread.
That afternoon we went boating on the Kafue River. I had forgotten just how impressed I was – on my earlier visit to the region – with the beauty and sheer magnificence of this amazing 'Zambia only' river. It is massive and majestic, and the forested areas abutting it around Musekese are simply gorgeous. Beyond beautiful. Even though it was quite windy and cold, we got some pretty decent looks at a wide variety of birds including African Skimmers. And of course there were hippos. Lots of them. And crocodiles. Drifting down the Kafue as the sun was setting felt unreal. Was this a movie set and would someone suddenly appear behind us, shouting 'action!' from a bullhorn? I wouldn't have been surprised. Fortunately the dramatic scenes surrounding us were all too real – and ours to enjoy in solitude and peace.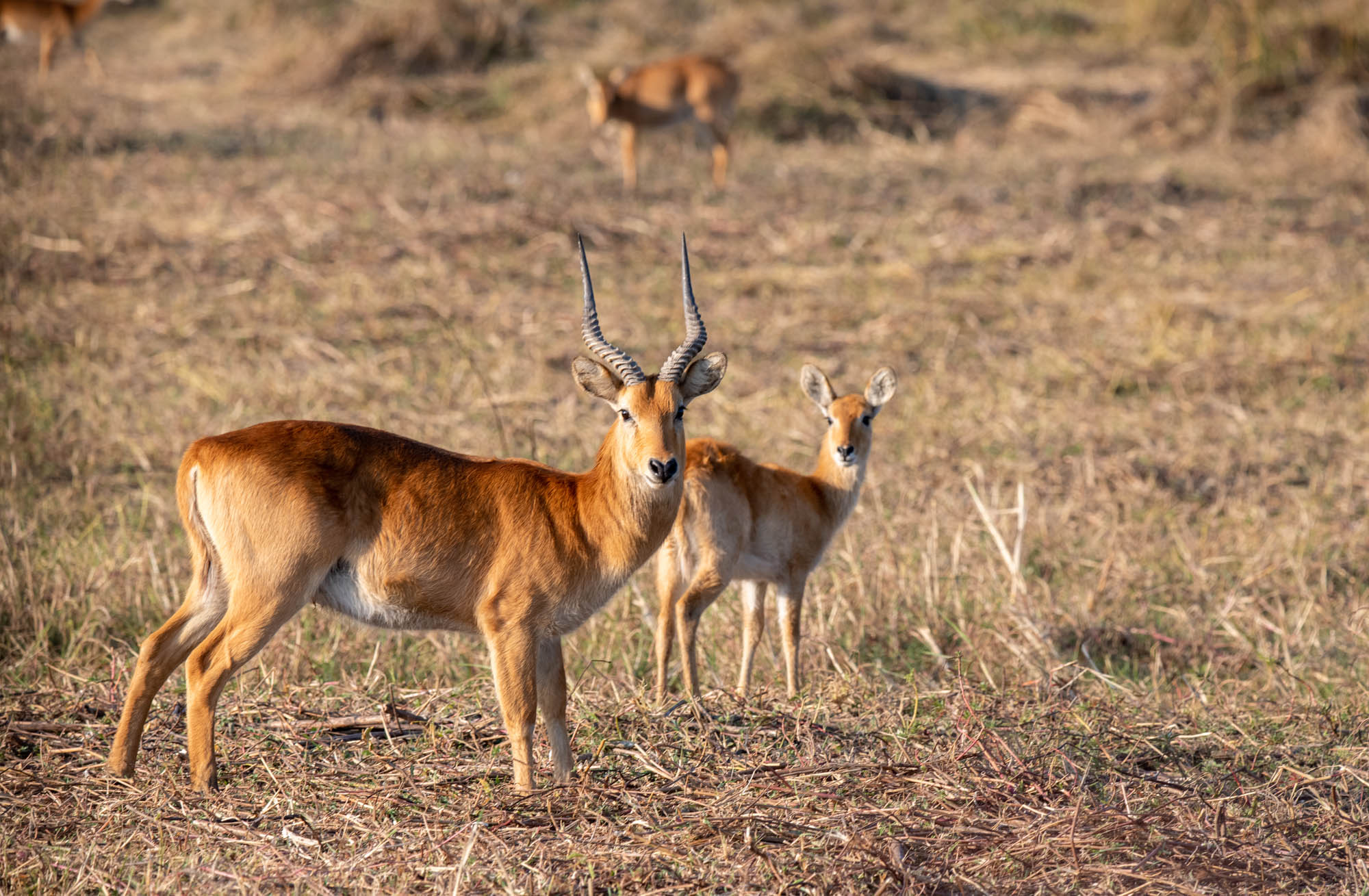 Ntemwa-Busanga Camp
On our last morning at Musekese, we drove to the northern part of the Busanga Plains and made a quick stop at Musekese's sister property, Ntemwa-Busanga. The camp consists of four unabashedly rustic thatched huts, in authentic bush camp style, with bucket showers and proper flushing toilets. If you've always wanted to spend some time in an authentic Zambian bush camp in an adventurous setting, this is your place. The camp has a comfortable, compact lounge and dining room area, elevated well above the ground and overlooking the plains. It is well-located to make the most of the diverse Busanga Plains. From Ntemwa-Busanga you can explore a multitude of habitats, from riverine thickets in the south, the tree-lined edges and the productive, flooded grasslands in the center and the variety of wildlife that inhabit them. Several of the regional Busanga specials such as roan antelope and sable antelope are common sightings in this area. I already have Ntemwa-Busanga on my list of properties to visit in future, so watch this spot.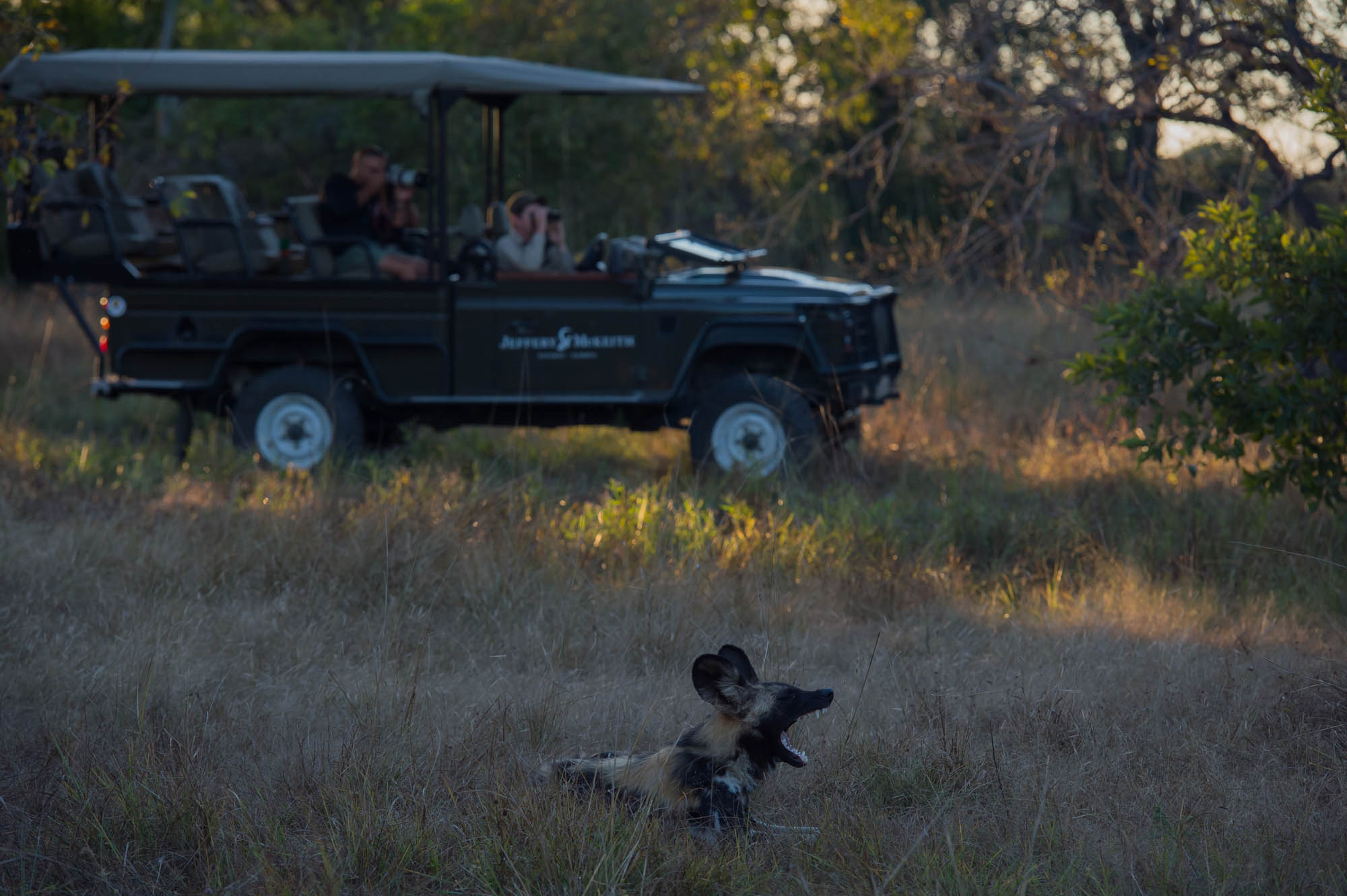 Photo by Jeffery & McKeith Safaris
Wildlife in the core Musekese conservation area
Currently, there are 20 individual leopards in the core study area. Leopards have been detected across the majority of the study area – a good indication of a healthy and growing population of these sometimes elusive cats.
The Lumbeya pack had originally been the only African Painted dog pack known to frequent the core area, but a new painted dog pack had taken up residence subsequently and there are now three known packs utilizing the core area for denning this season.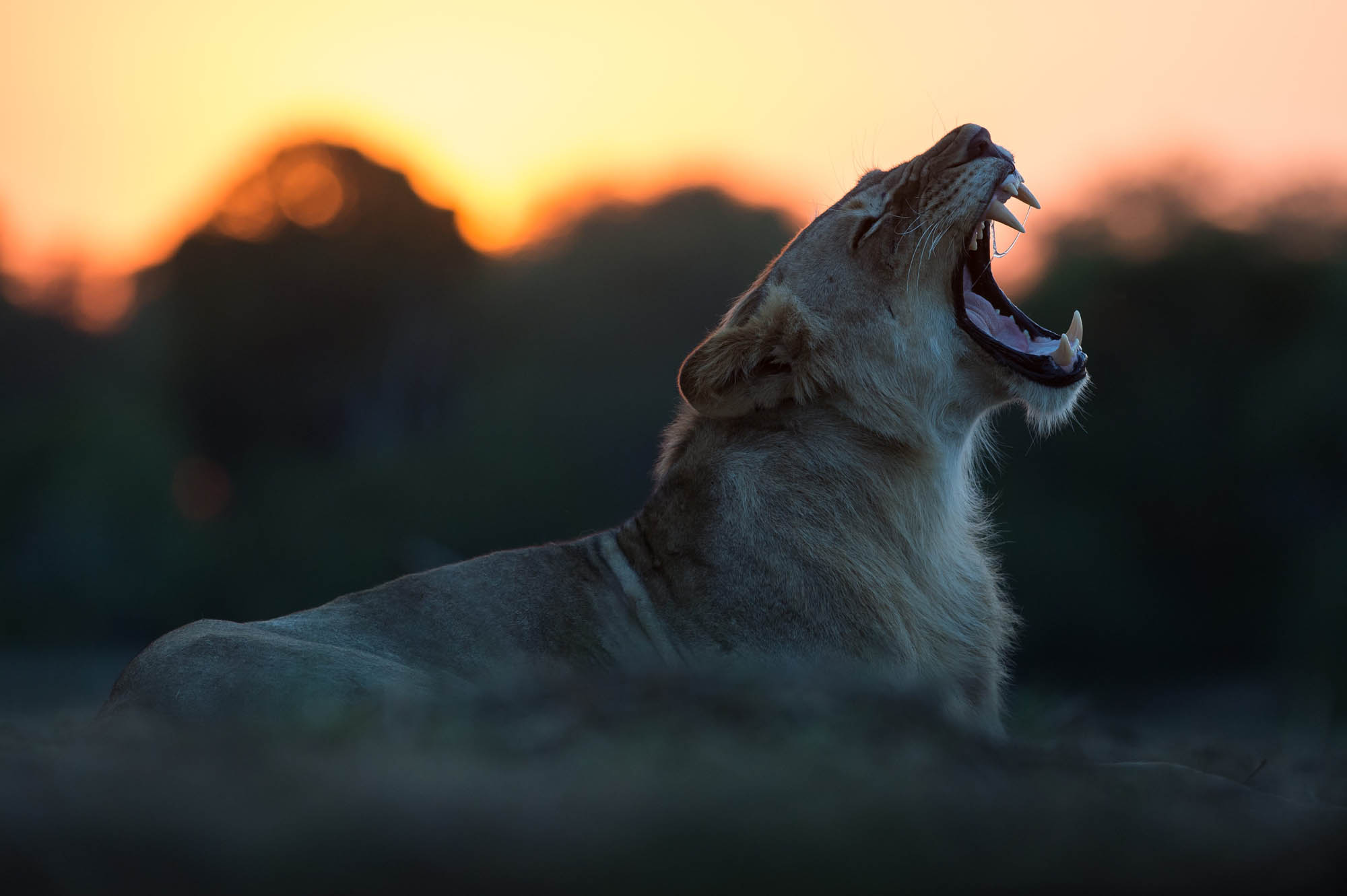 Photo by Jeffery & McKeith Safaris
There are 16 known lions across two resident prides in the study area around Musekese. Four of the seven cubs of the Musekese lion pride survived the rains and are growing into healthy sub-adults with three females and one male, while both female cubs of the SCZ pride survived the prolonged rains. All adult lions are in good condition. The research team has identified two new adult male lions and detected the presence of others within the study area.
Cheetahs were detected originally mostly based on their tracks, with only one direct sighting. Lately, cheetah sightings have increased and two newly identified sub-adults have been recorded.
Preliminary camera trap study results have indicated the presence of other carnivores in the area, including hyena, caracal, serval and African wild cat.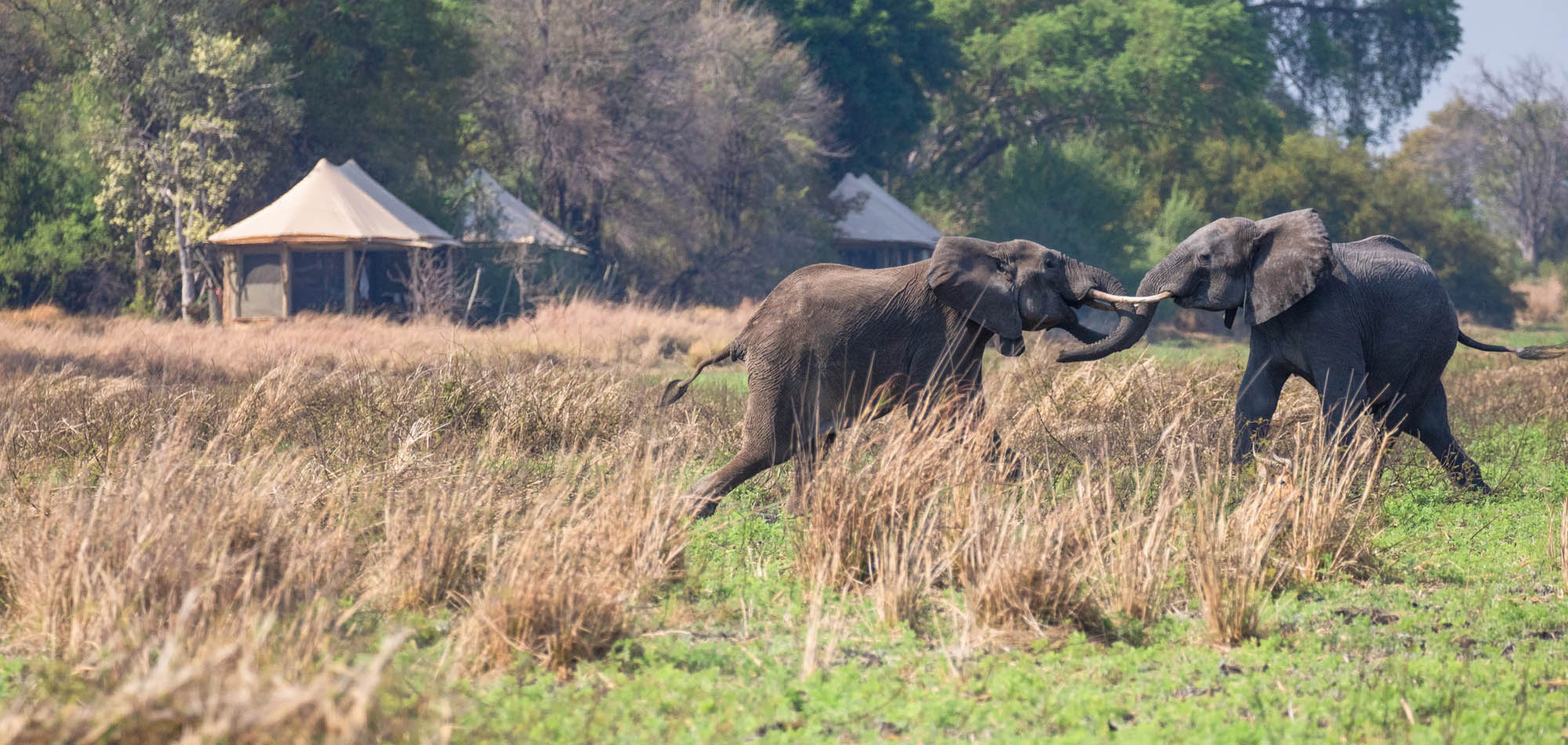 Photo by Jeffery & McKeith Safaris
The Musekese Conservation Initiative
Before dinner on our last evening, Phil talked to us about the Musekese Conservation Initiative and shared some photographs and personal experiences. This dedicated conservation project works to protect core areas of the Musekese and Lumbeya sectors in Kafue National Park in conjunction with the Department of National Parks and Wildlife. Phil and Tyrone, the founders of Musekese Conservation, have a long history of working in Kafue NP in various capacities including guiding and camp management. They have spent many years building relationships with the Department of National Parks and Wildlife, with tourism operators and local communities based on the core principles of commitment, trust and respect.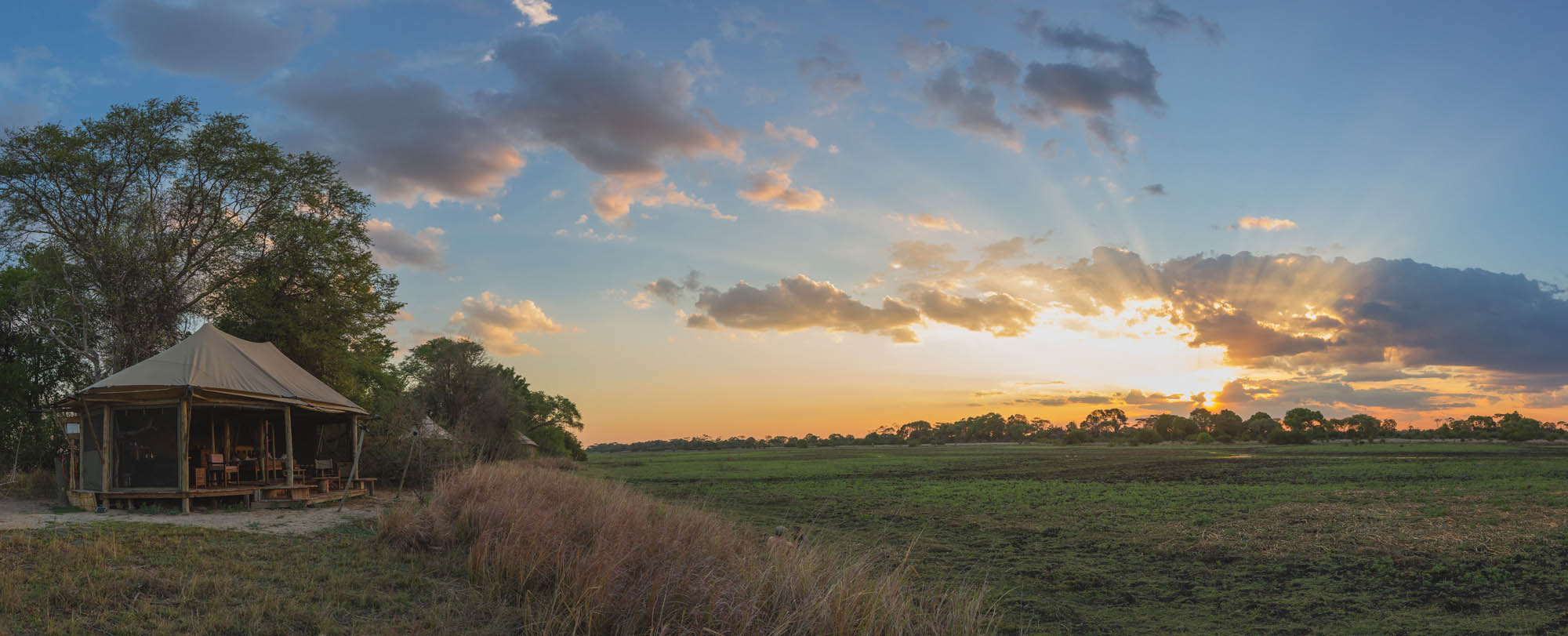 Photo by Jeffery & McKeith Safaris
All this has positioned them ideally to achieve their current goals:
Identify, recruit and train a minimum of 5 full time anti-poaching teams and to equip them with the necessary skills and tools to effectively stop illegal poaching of wildlife in core areas of KNP.
Establish baseline population data for indicator species within the core area to identify trends enabling more effective monitoring. Also to determine the effectiveness of interventions.
Since its inception in 2014, Musekese Conservation has spent more than 4,900 days on patrol; have covered more than 6,500 km by foot, recovered 137 traps and snares, traveled 8,500km by vehicle, recovered 9 firearms, recovered more than 1500kg of illegal bushmeat, and covered nearly 60km by boat and bicycle.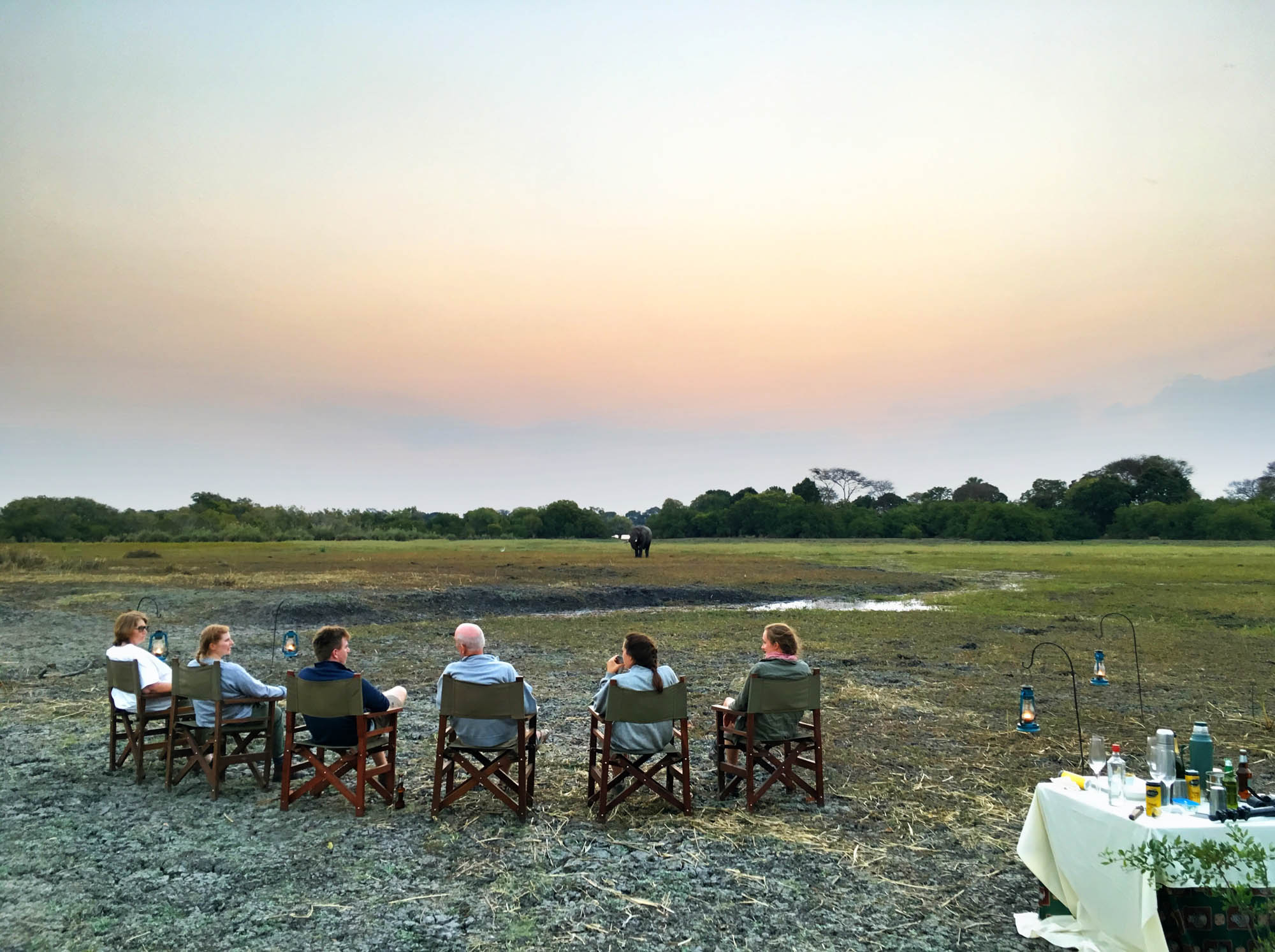 Photo by Jeffery & McKeith Safaris
Getting There
It has never been easier or more affordable to fly to the Kafue with flexible departure times available every day of the week from and to Lusaka.
BY AIR
Lusaka to Lufupa Airstrip (or vice versa) – flight time approx. 1 hour 15 minute




Flying to and from all other Zambia destinations from Lufupa Airstrip is also possible with competitive charter flight rates available – Livingstone, Kalabo, Jeki, Mfuwe, etc.

Lufupa Airstrip is across the Kafue River from Musekese Camp. The transfer takes approx. 30 mins and includes a small drive to the river bank, a short boat cruise along and across the Kafue River, and another short drive into camp.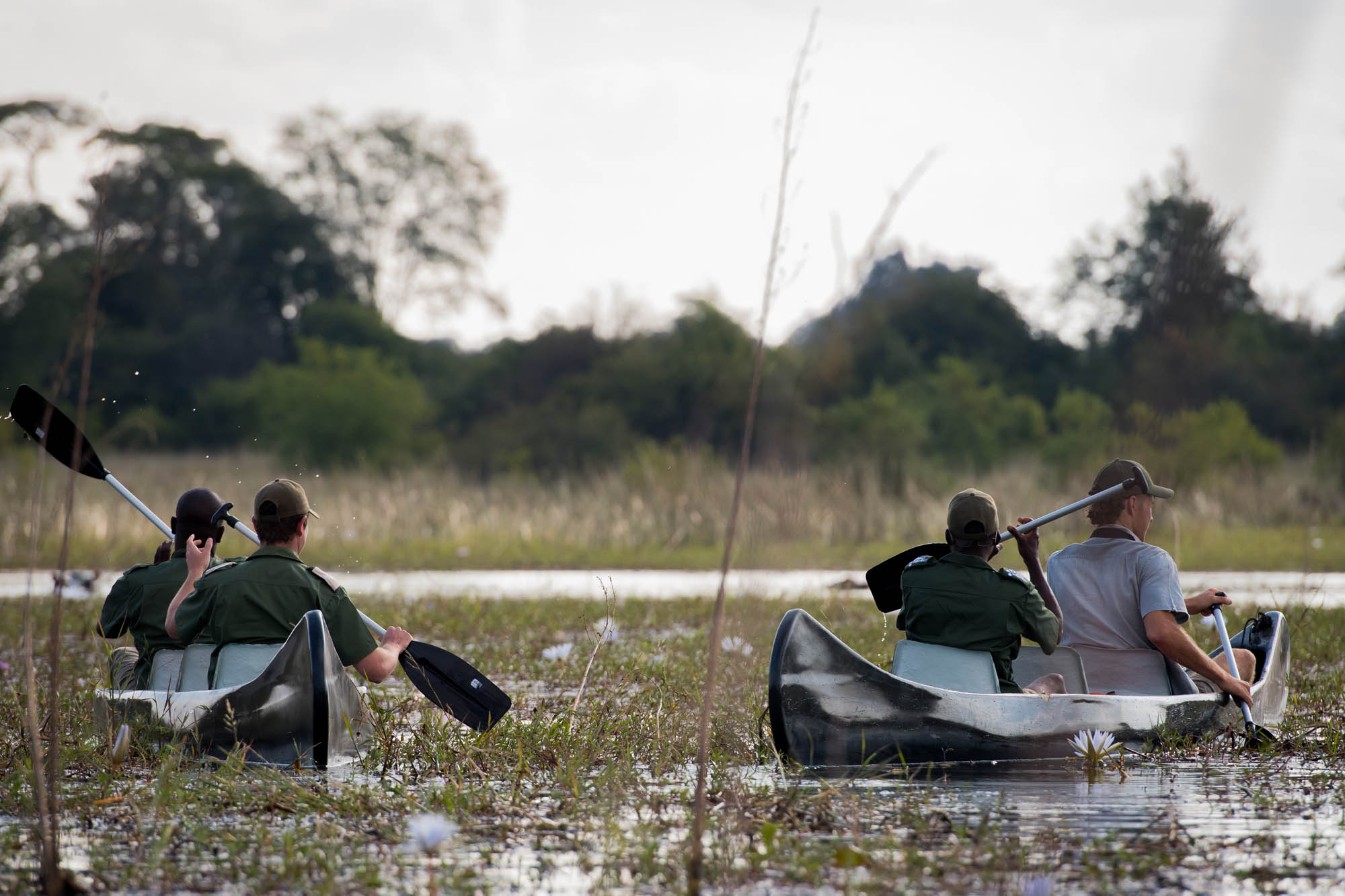 Photo by Jeffery & McKeith Safaris
BY ROAD
Musekese Camp is reachable by road.




Lusaka to Musekese Camp can take approx. 5 to 6 hours, with 3 on a good asphalt road and 2 on a graded bush-road when inside the park towards camp.
We recommend combining Musekese with an additional camp in the Kafue, in the Busanga Plains, as well as with a property in the Lower Zambezi such as Tusk & Mane. Time and budget permitting, it is also possible to add a few days in the South Luangwa National Park. Call or email us for recommended trip itineraries and cost estimates.
YOU MIGHT ALSO BE INTERESTED IN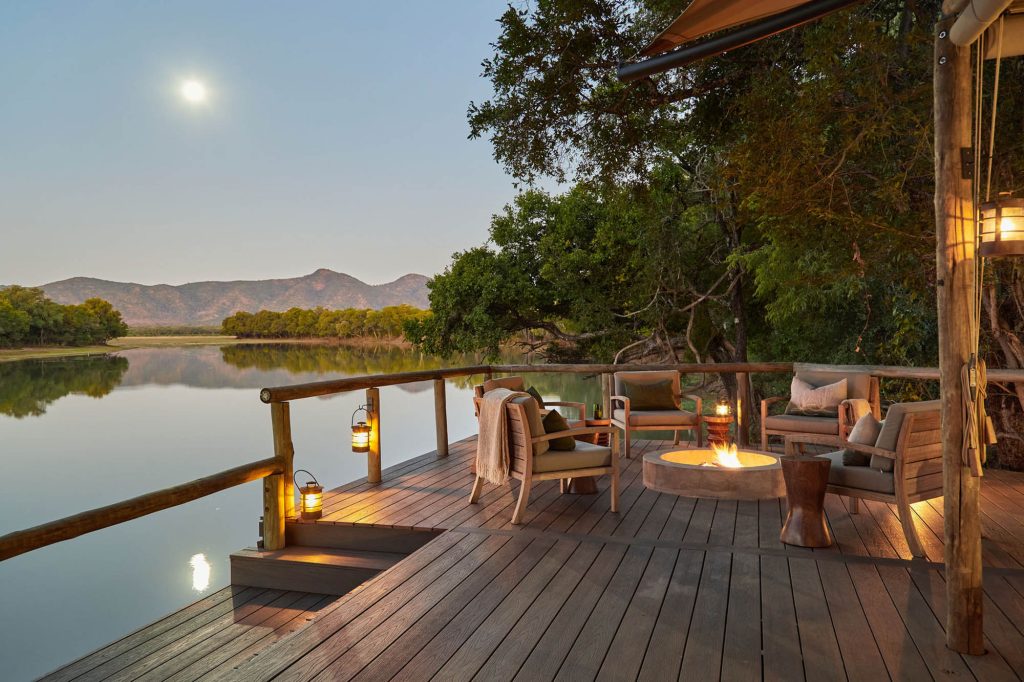 10th Sep 2021
Chindeni and the Bushcamp Company, Zambia
By late July we found ourselves at Chindeni, a small Bushcamp Company property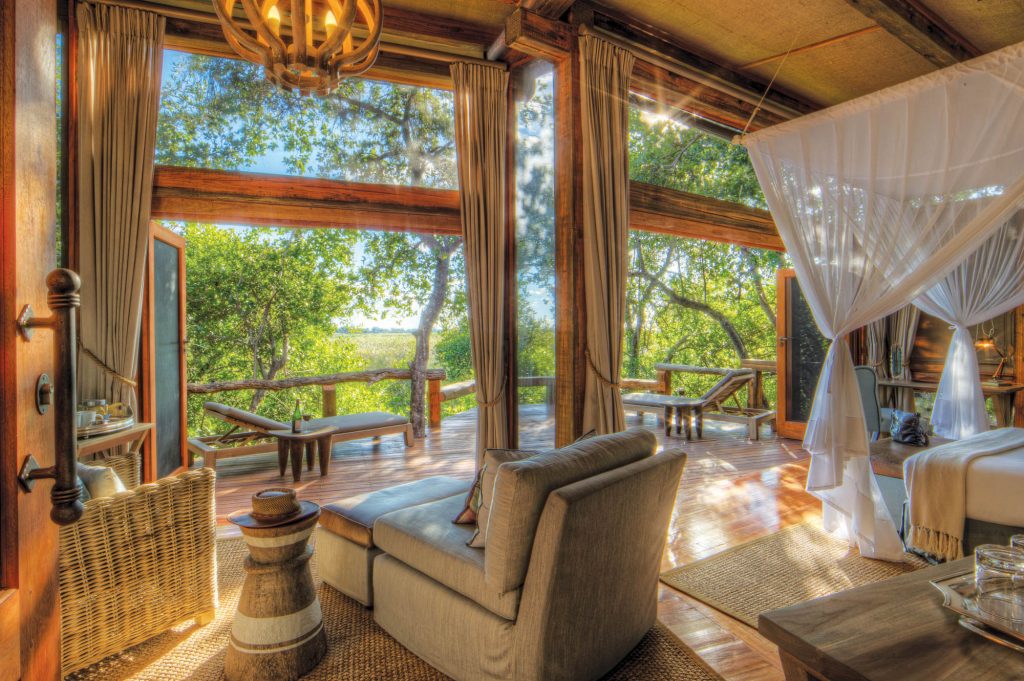 3rd Oct 2022
Camp Okavango, Botswana
Camp Okavango is in the heart of the permanent part of the Delta. In this idyllic setting there are no vehicles, and it is just a short walk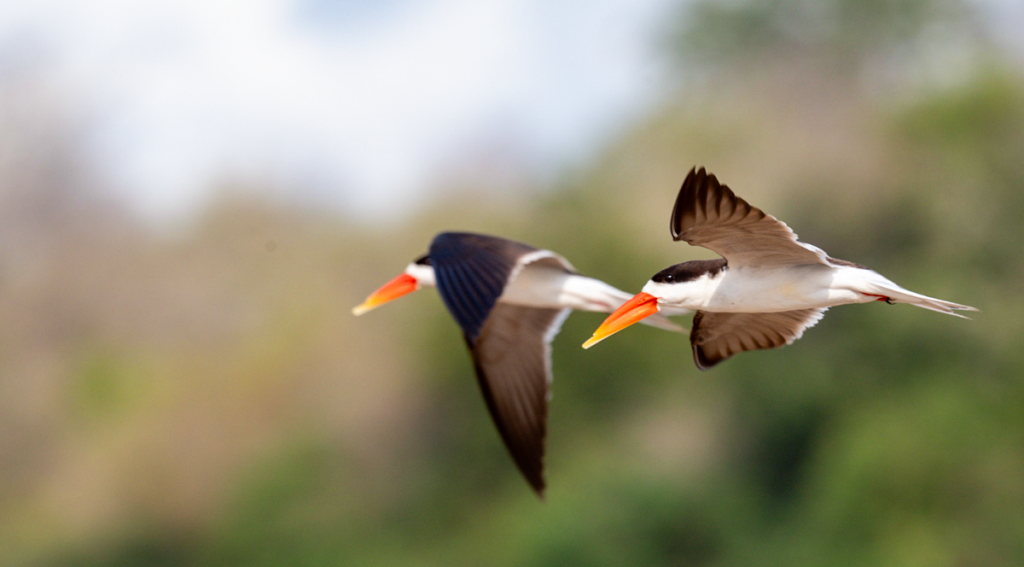 14th Oct 2023
From My Safari Notebook: Wildlife Photography
Birds in flight and wildlife photographers have an uneasy relationship. Things go wrong as often as they go right. Getting focus-lock on a moving subject
SUBSCRIBE TO OUR NEWSLETTER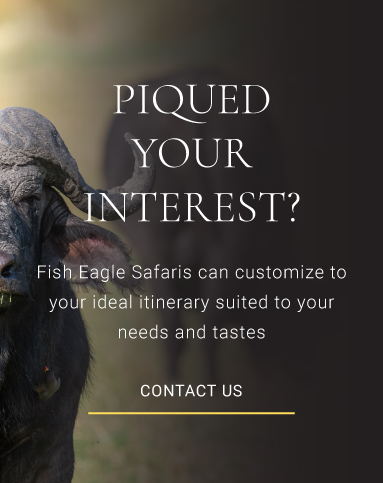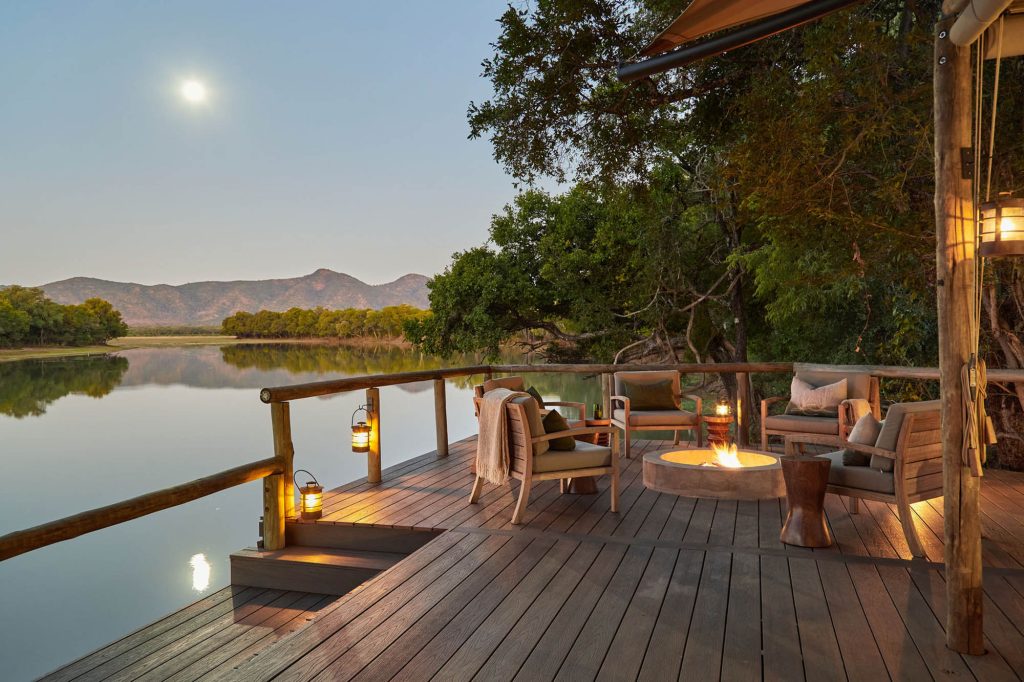 10th Sep 2021
Chindeni and the Bushcamp Company, Zambia
By late July we found ourselves at Chindeni, a small Bushcamp Company property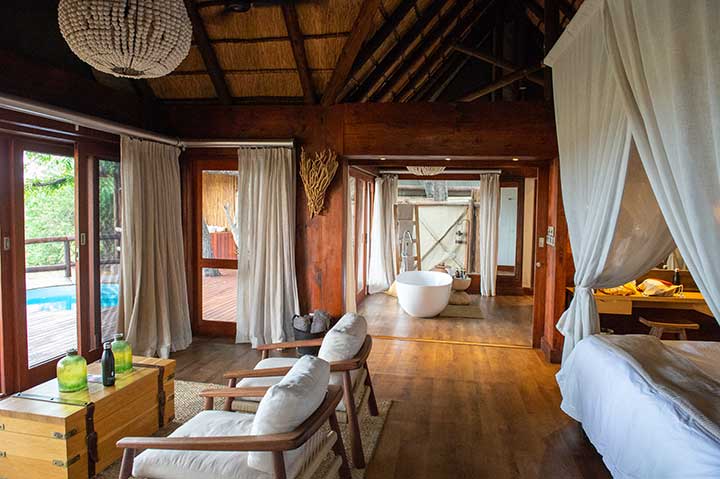 4th Aug 2022
On Safari At Belmond Eagle Island Lodge, Okavango Delta
What is the 'secret sauce' for an unforgettable few days on safari in Botswana? It starts with the animals, of course. The elephants, lions, giraffes, hippos