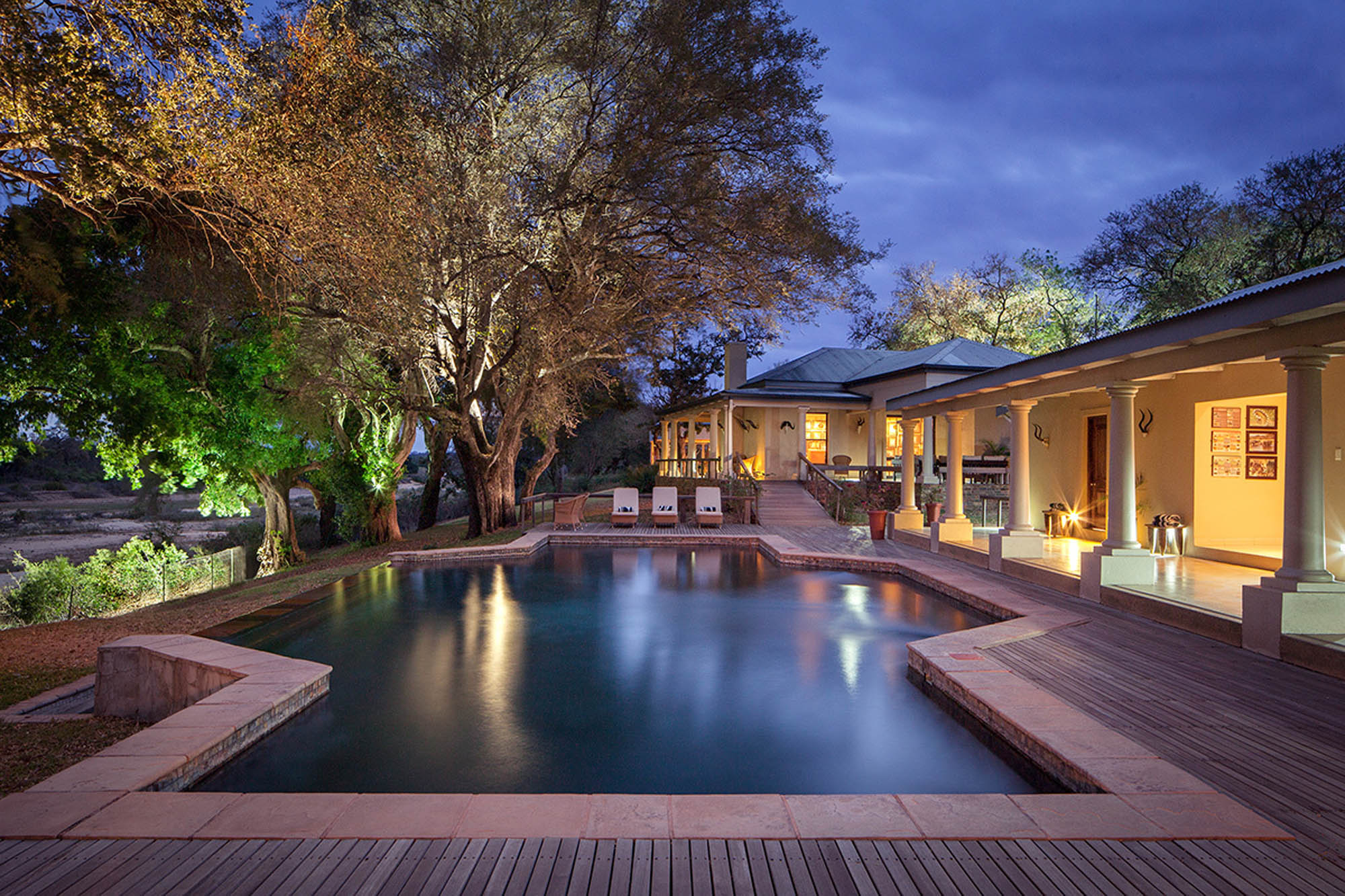 Our Groundhog Day List: Part 2. MalaMala and Royal Malewane
The Greater Kruger Park area in South Africa's north-eastern region is one of the top safari destinations in Africa.  It attracts thousands of visitors annually, mostly from South Africa and its neighboring countries, as well as from abroad.  The park itself and the many private game reserves on the western side of the park (the eastern side being the border of Mozambique) offer a huge variety of accommodation options, from camping sites to basic self-catering huts, all the way to some of the best private lodges in Africa.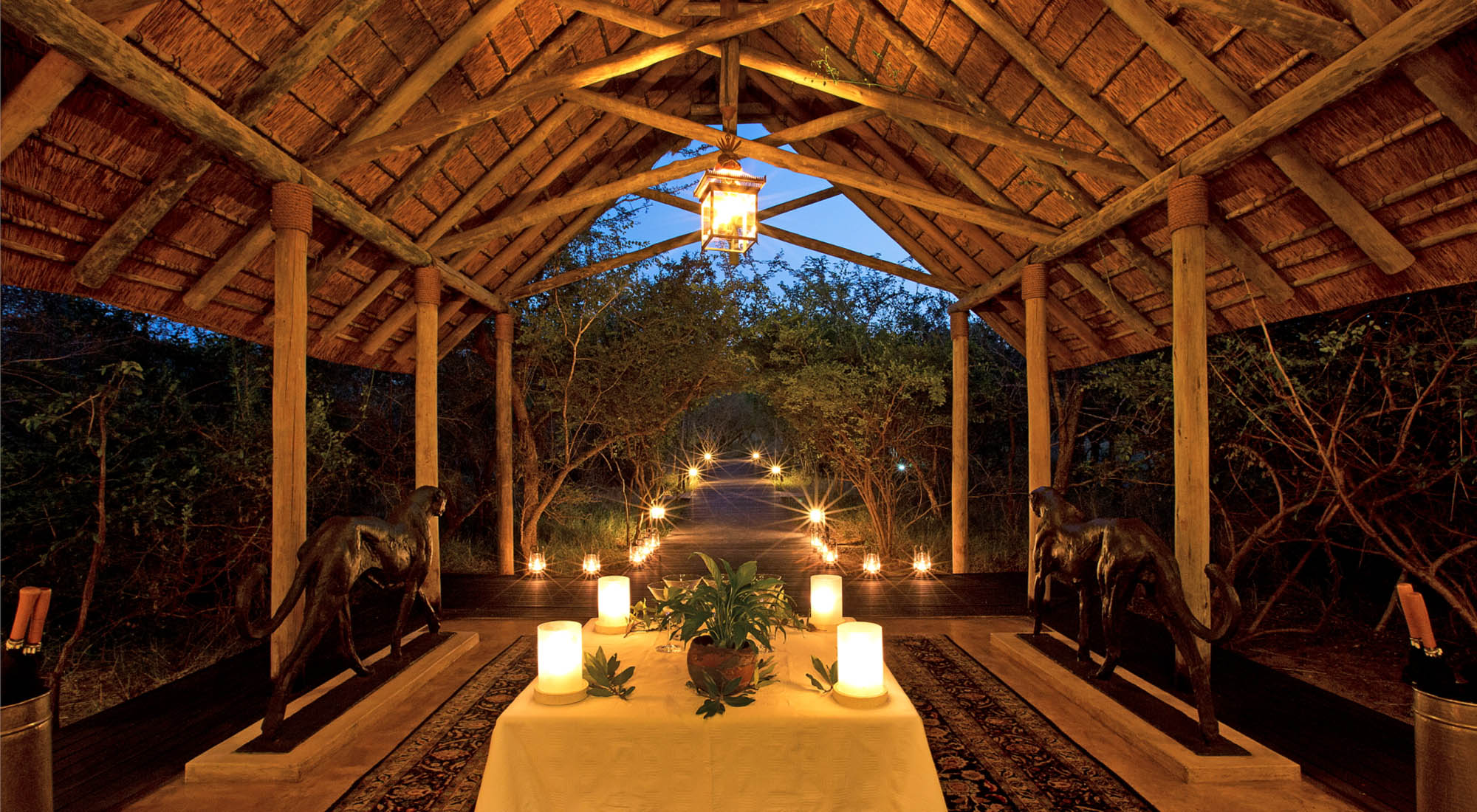 Over the years, we have sampled practically every accommodation option in the greater Kruger Park area, from self-catering trips with our parents as youngsters, staying at 'rondavel' huts in the Park, to spending time at a couple of dozen or so private safari camps, all over the area.  We've also done several foot safaris inside the park, most recently a rhino walking safari in the southern part of the park.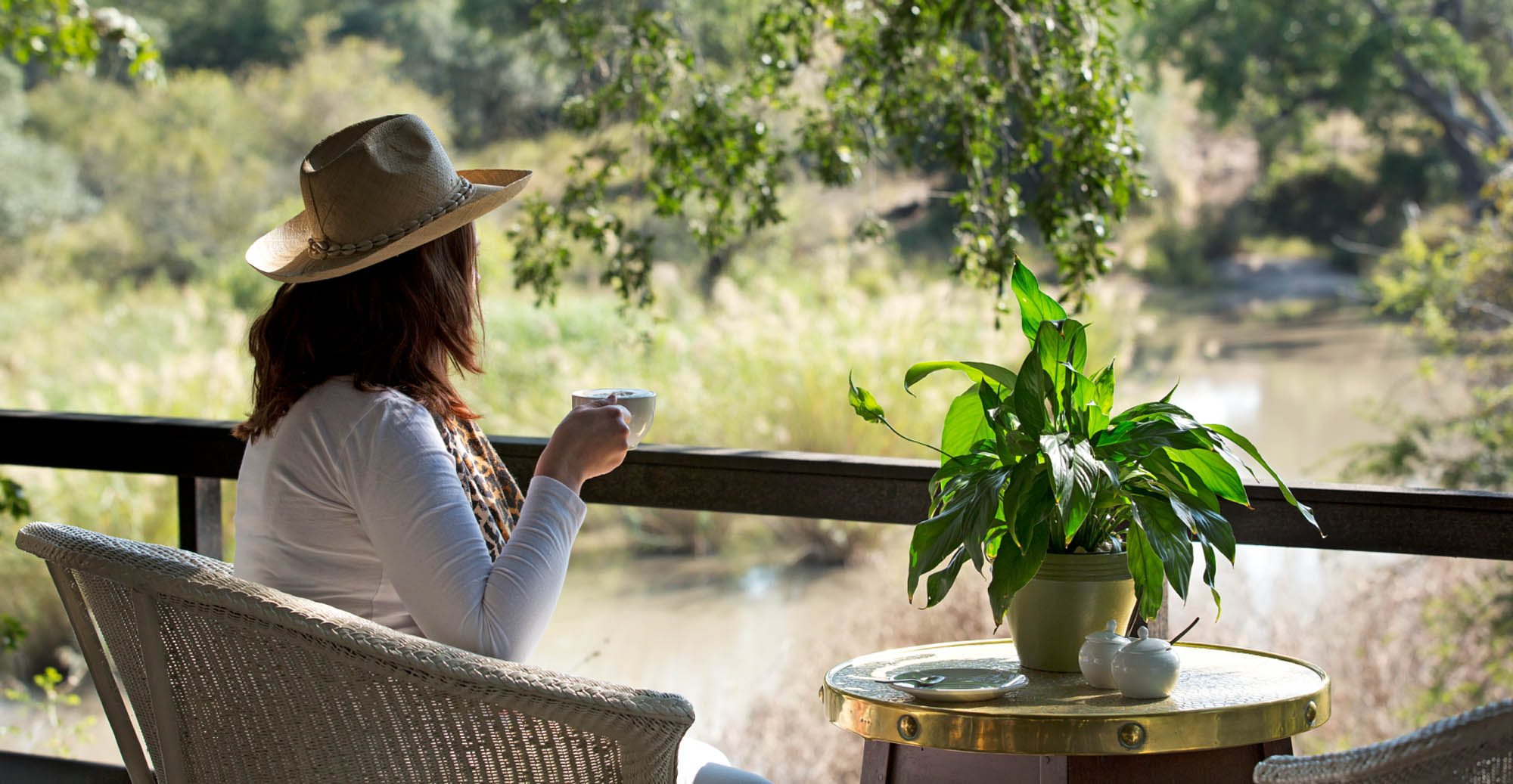 Do we have favorites?  We do.  While we enjoy luxury and the finer things in life as much as anybody else, we tend to focus on the game-viewing experience more so than the accommodation itself, the food and beverage options and the like.  For us, a successful safari will always be judged by the quality of the game-viewing and hand-in- hand with that, the quality of the guiding.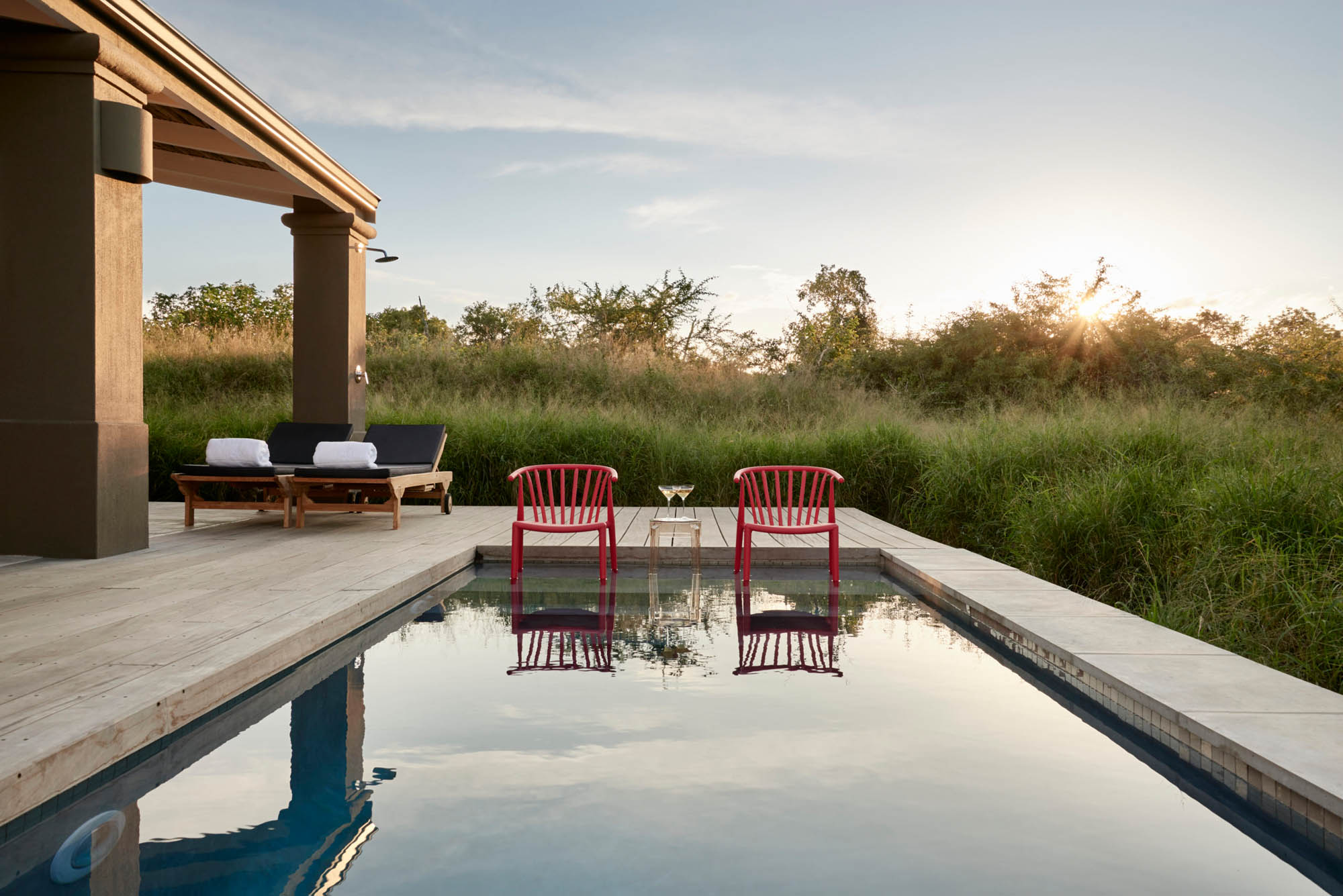 That is why these two properties – MalaMala Game Reserve and Royal Malewane – are among the handful of Kruger Park area camps which we've included in our 'Groundhog Day' list.  Places which we could visit over and over again and always experience something unexpected, new and exciting.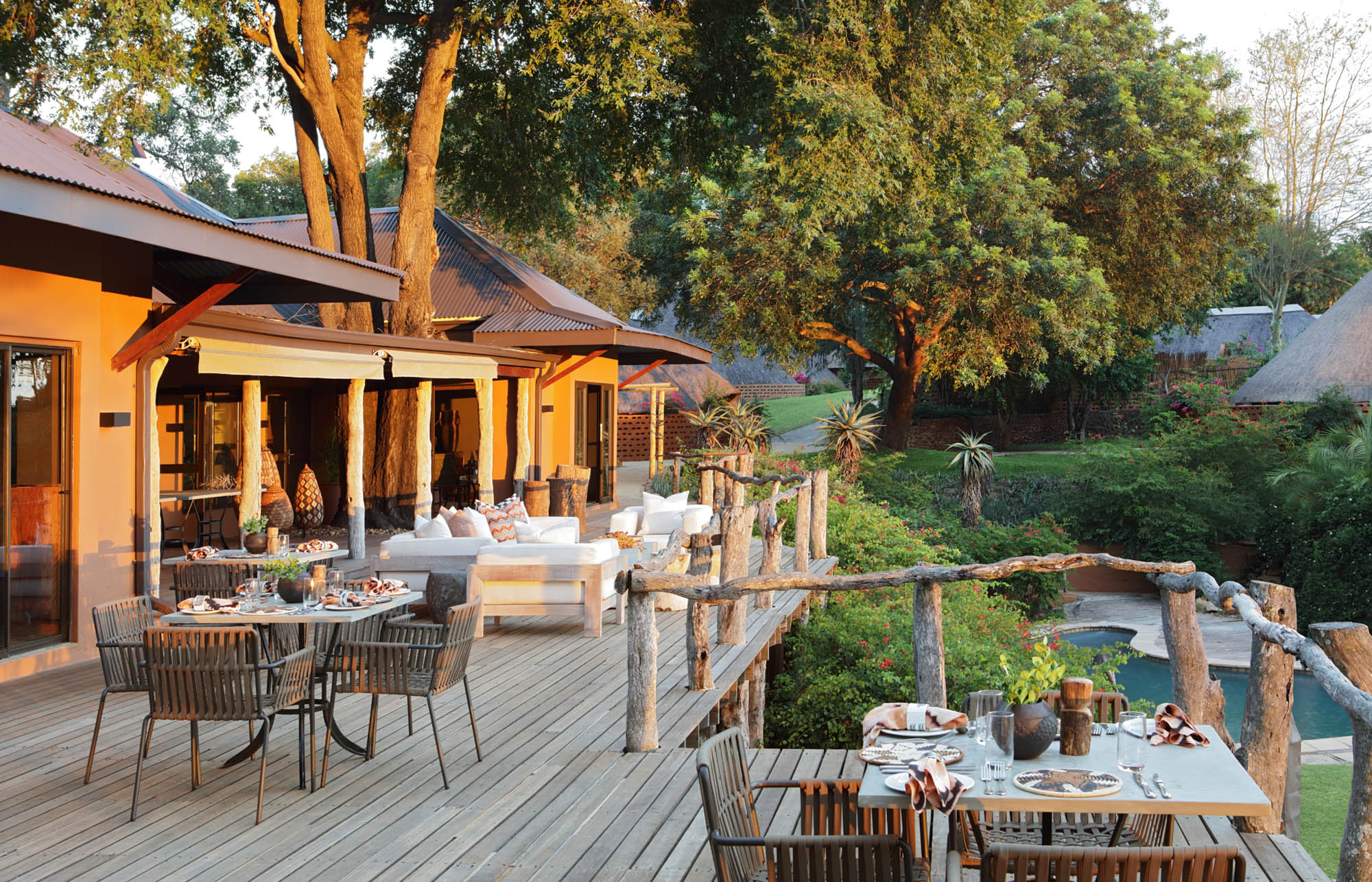 MALAMALA GAME RESERVE, SABI SAND RESERVE
We have been sending our clients to MalaMala Game Reserve in the Sabi Sand area adjacent to the Kruger Park, literally for decades.  Primarily because of the consistently good game-viewing which ranks right up there with the best in Africa.  No question about it.  Day after day, month in and month out, all of the so-called 'Big Five' mammals and much else besides, are seen at MalaMala, and close up.  Are there better safari camps in Africa for wildlife photography?  A few that may rival it, but none that are clearly better in my opinion.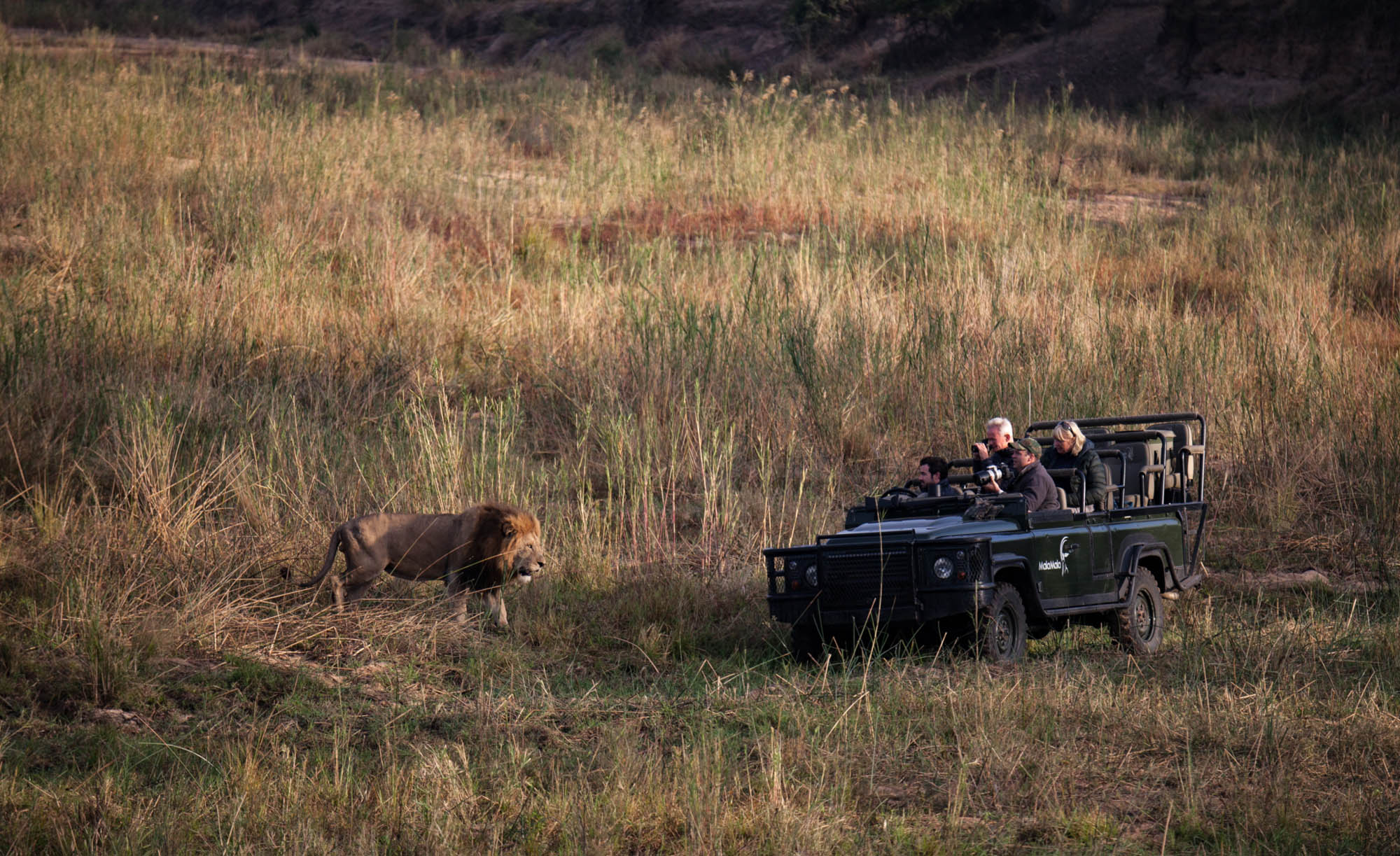 In an area that is known for its high density of wildlife, MalaMala occupies a prime position alongside the Sand River, with miles and miles of the river running through the property.  Year round – when it hasn't rained for a while – and consistently in the dry season from about May through Oct/Nov, the river acts as a magnet for the animals, many of them moving into the MalaMala area out of Kruger Park.  Even more so now than in earlier years because of the closure of several artificially maintained water holes in the Kruger Park.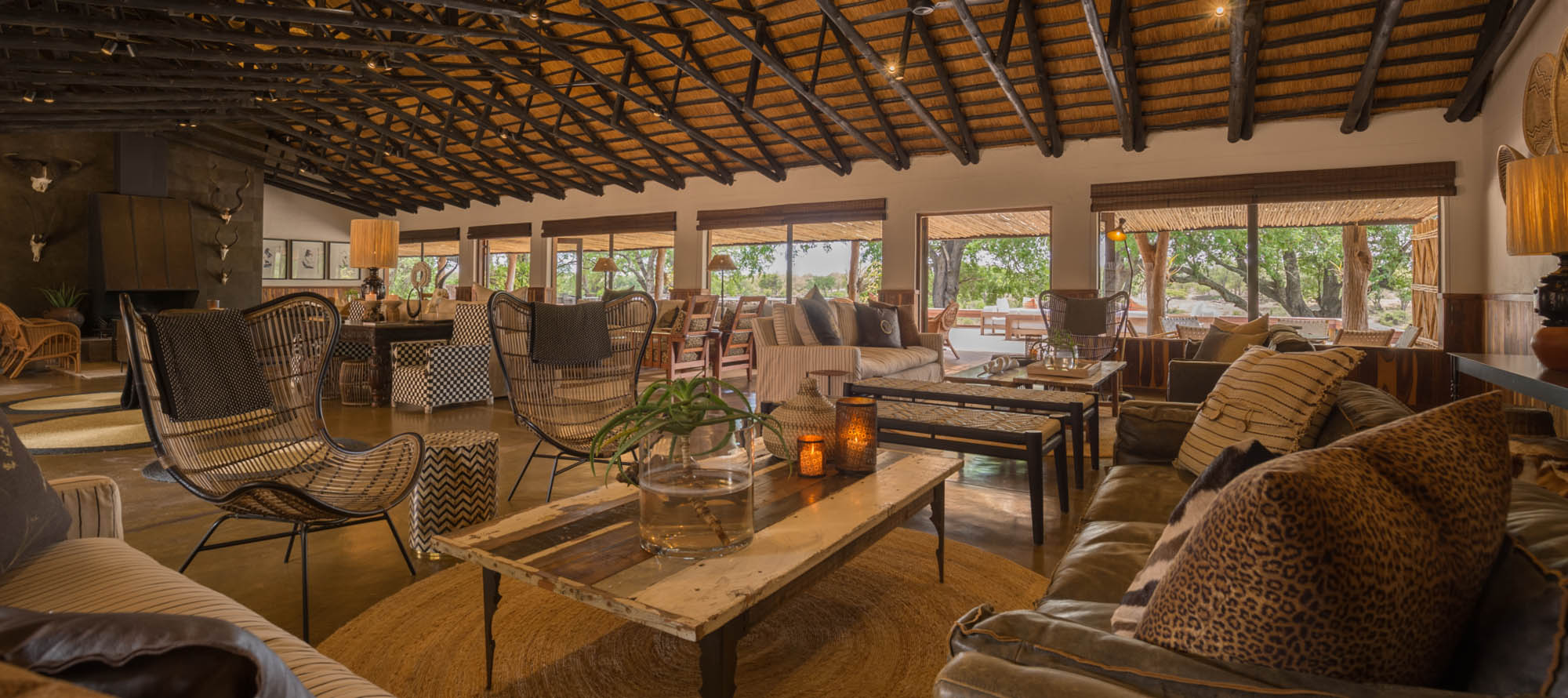 Add to that a well-earned reputation for excellent guiding, an extensive and well-maintained road network,  good yet unobtrusive communications between guides, and you have a winning recipe.
A couple of years or so ago, first Sable and then MalaMala Camp (formerly known as Main Camp), were re-fashioned,  giving them a fresh and slightly more contemporary feel, but retaining the classic Lowveld safari feel that is at the heart of the MalaMala experience.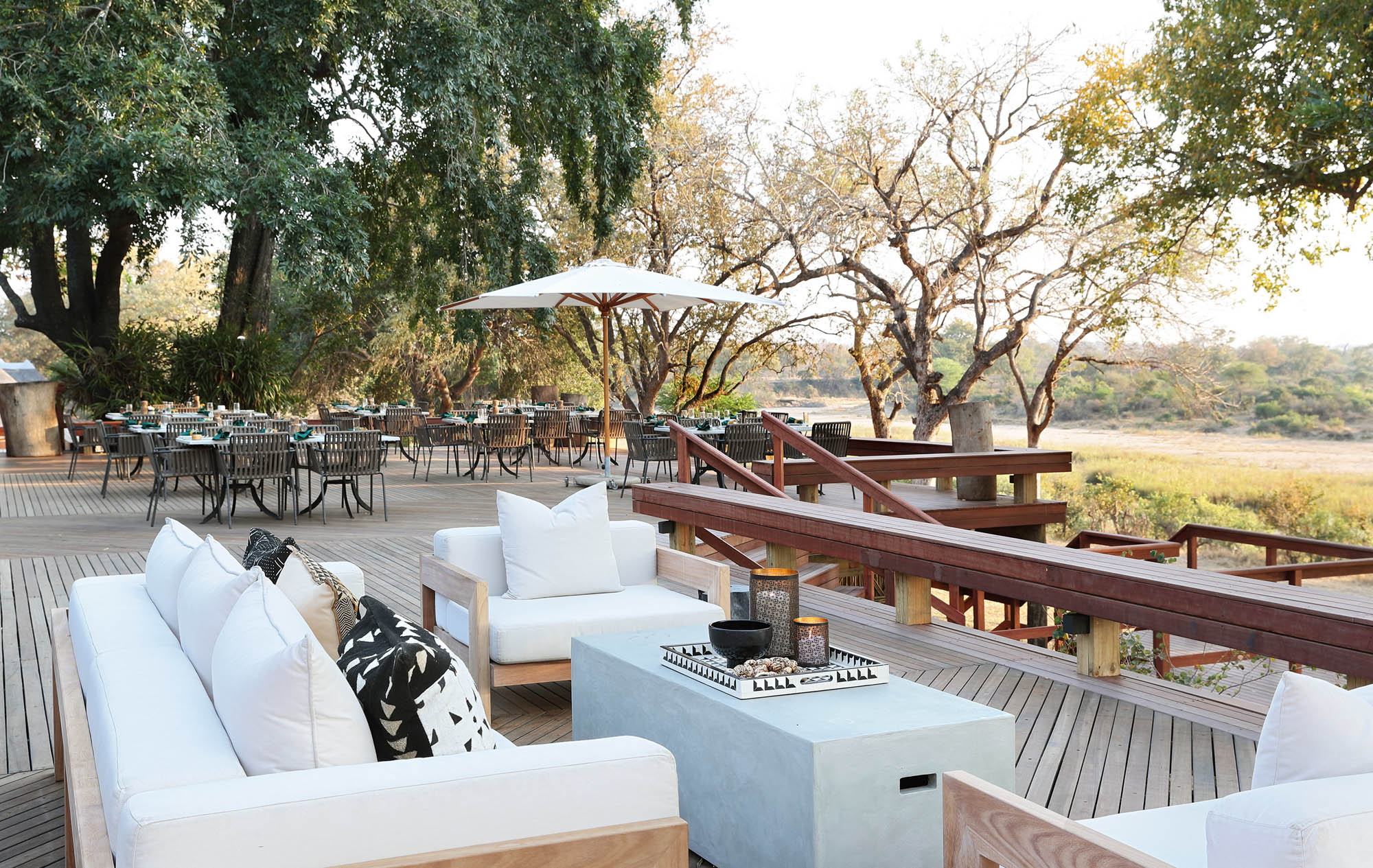 The refurbishment of the rooms and general areas at MalaMala Camp and Sable Camp succeeded admirably in refreshing and updating the look and feel of MalaMala.  It brought in more light and some brighter colors with a bit of pop. The private decks are larger and just perfect for lounging while game viewing and star gazing.  All bolstering MalaMala's long-cherished 'authentic African safari' feel and character.  This is still THE place to experience absolutely the best game-viewing in the Sabi Sands, bar none.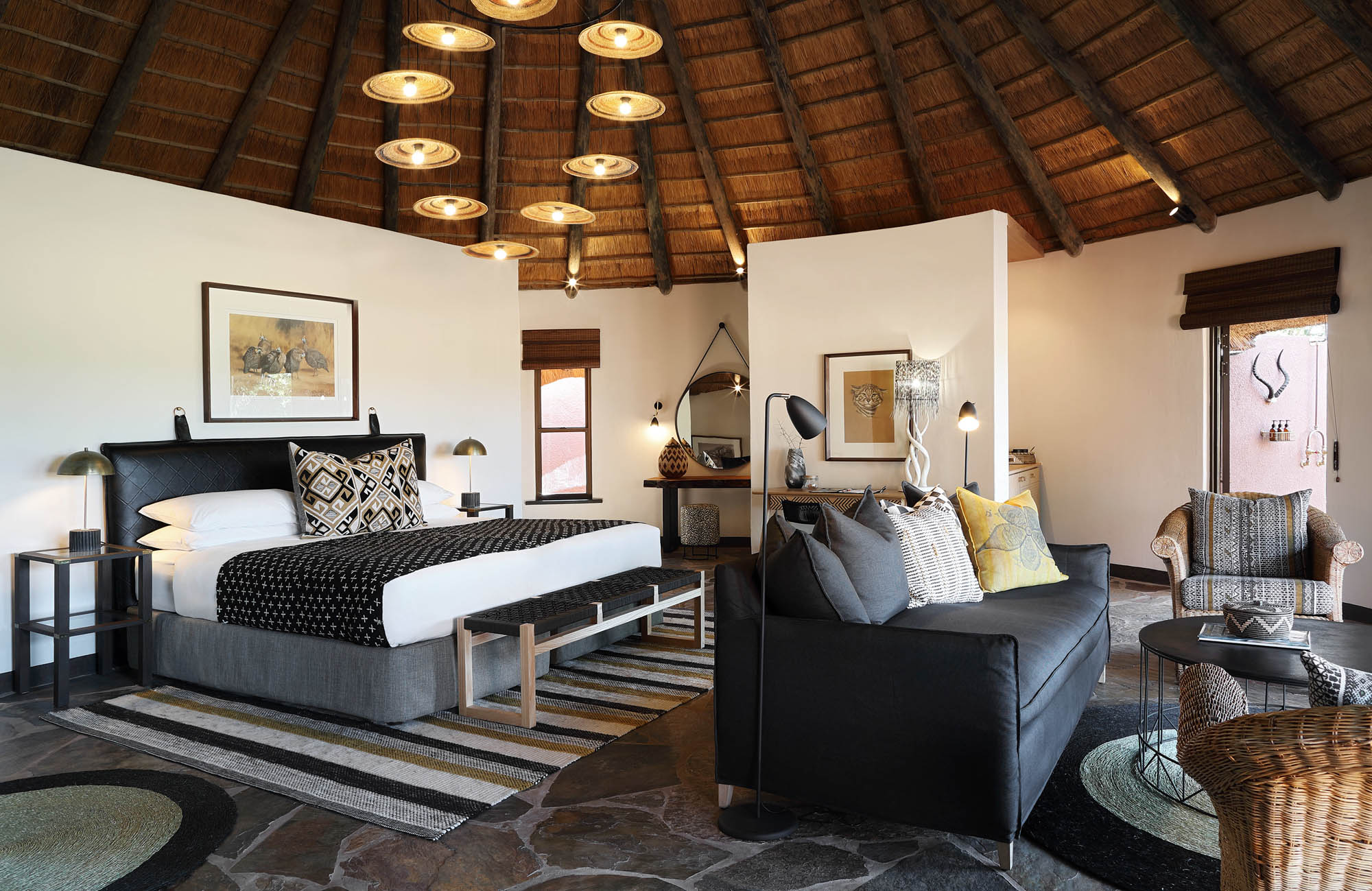 With Kirkman's Kamp (formerly part of MalaMala) now back under the same ownership, MalaMala's already massive traversing area has been enlarged even more.  Of course this means that Kirkman's vehicles are now also driving on the southern section of MalaMala (Charleston) but clearly there's plenty of space for everybody.   From time to time vehicles will have to be cycled into and out of prime sightings but that happens everywhere and I do believe it will remain the exception rather than the rule at MalaMala.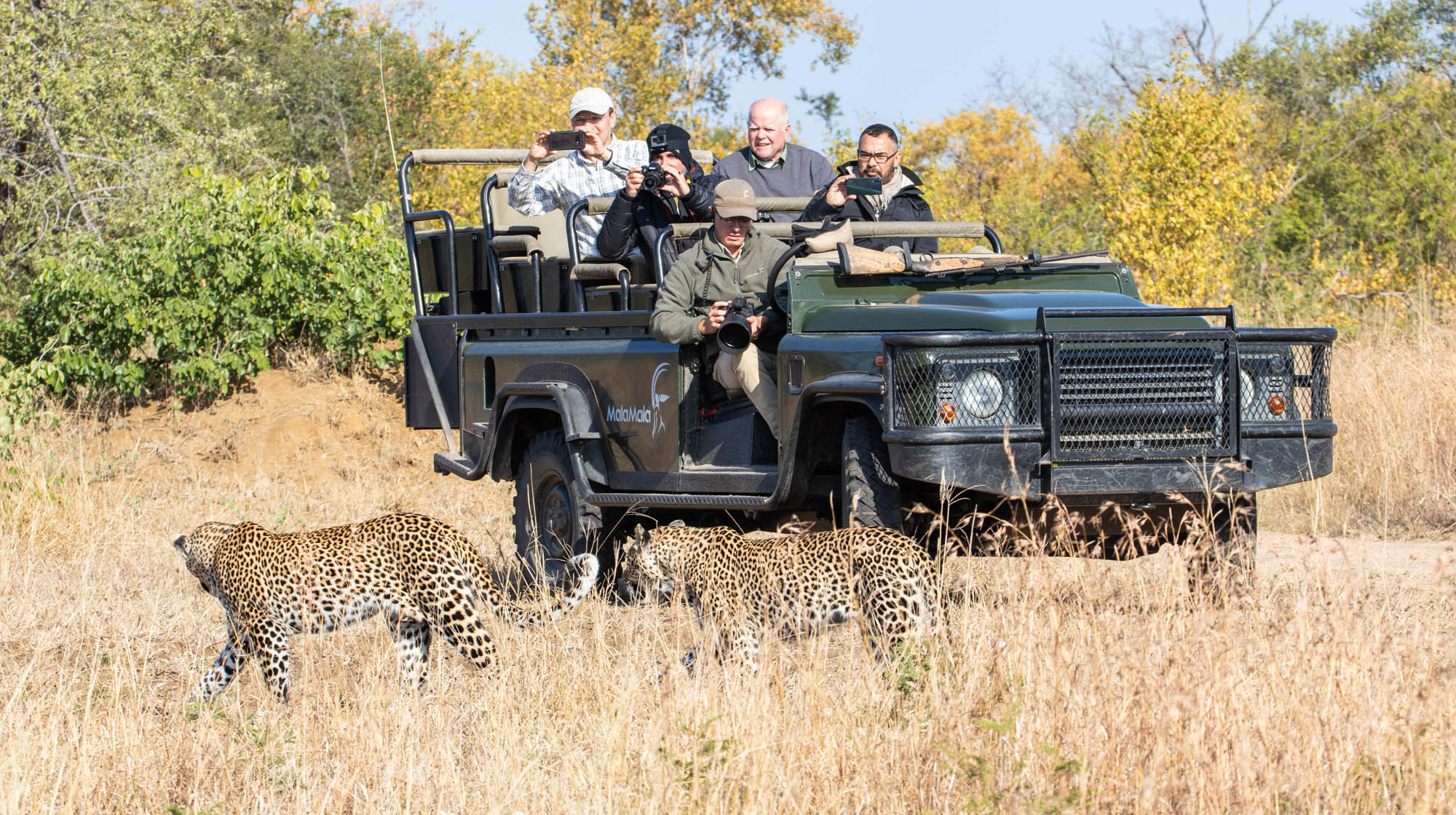 Our game-viewing experience on a recent visit to MalaMala was typical.  After checking in (which was quick and efficient), we went on a short game drive with our guide Brendan. Right off the bat, we observed a couple of hippo out of the water which was good as we hadn't seen any of them on the trip yet.  And then the predictable started to happen.  First it was a leopard. The Piccadilly female. She momentarily seemed interested in some prey animals but then changed her mind.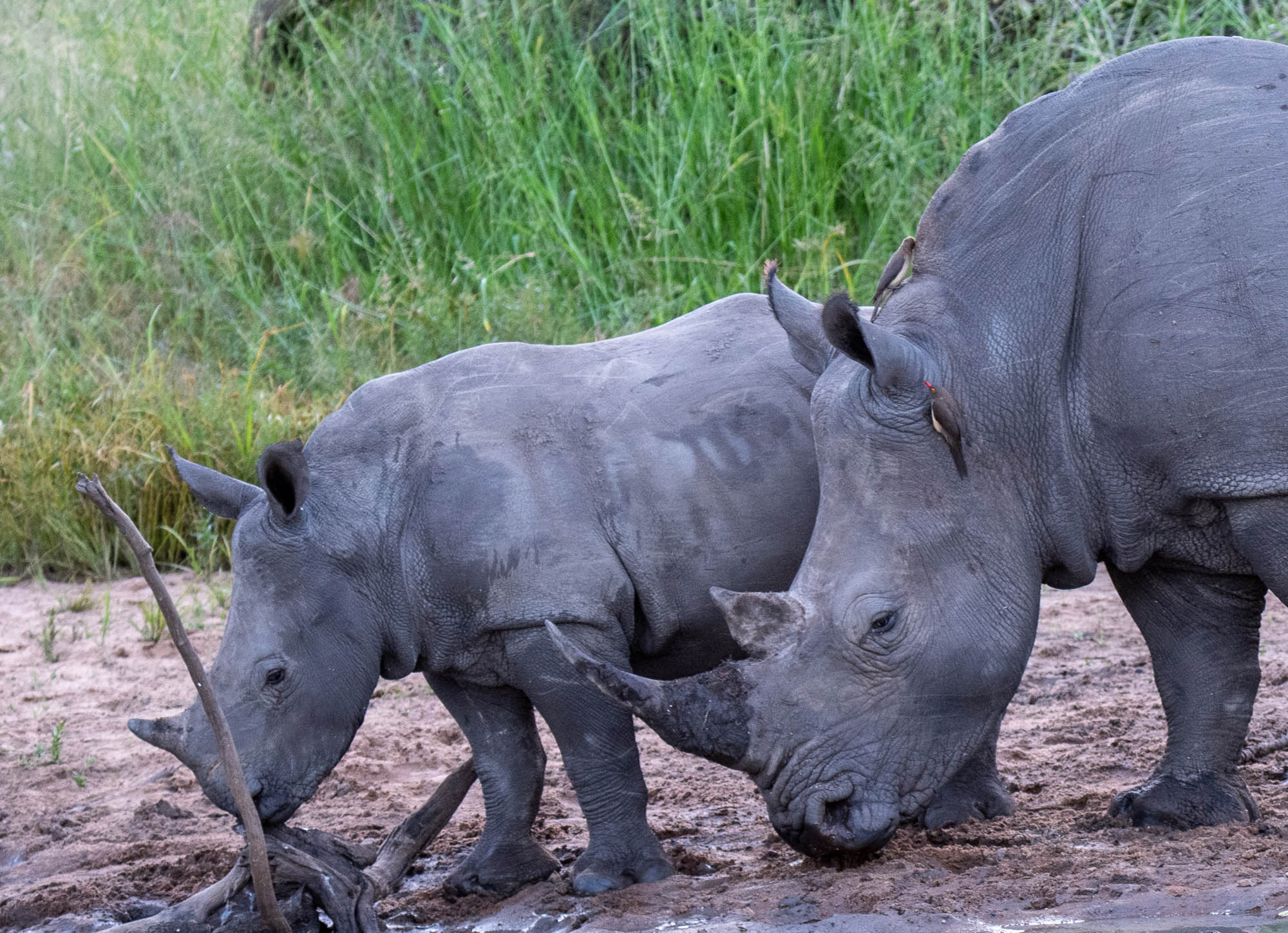 The following morning our guide found several African painted dogs on the Toulon property and then – another first for the trip – rhino.  Not 200 meters from camp there was a white rhino in the river bed.   That afternoon, after a brief rhino detour (two massive white rhino feeding) we made our way to the northern section of the property where there were two cheetah boys resting in the shade.  Superficially identical to the females we had seen earlier (at Mashatu), they were noticeably bulkier and clearly stronger. We stayed there with them for a good 20 minutes plus before heading to camp.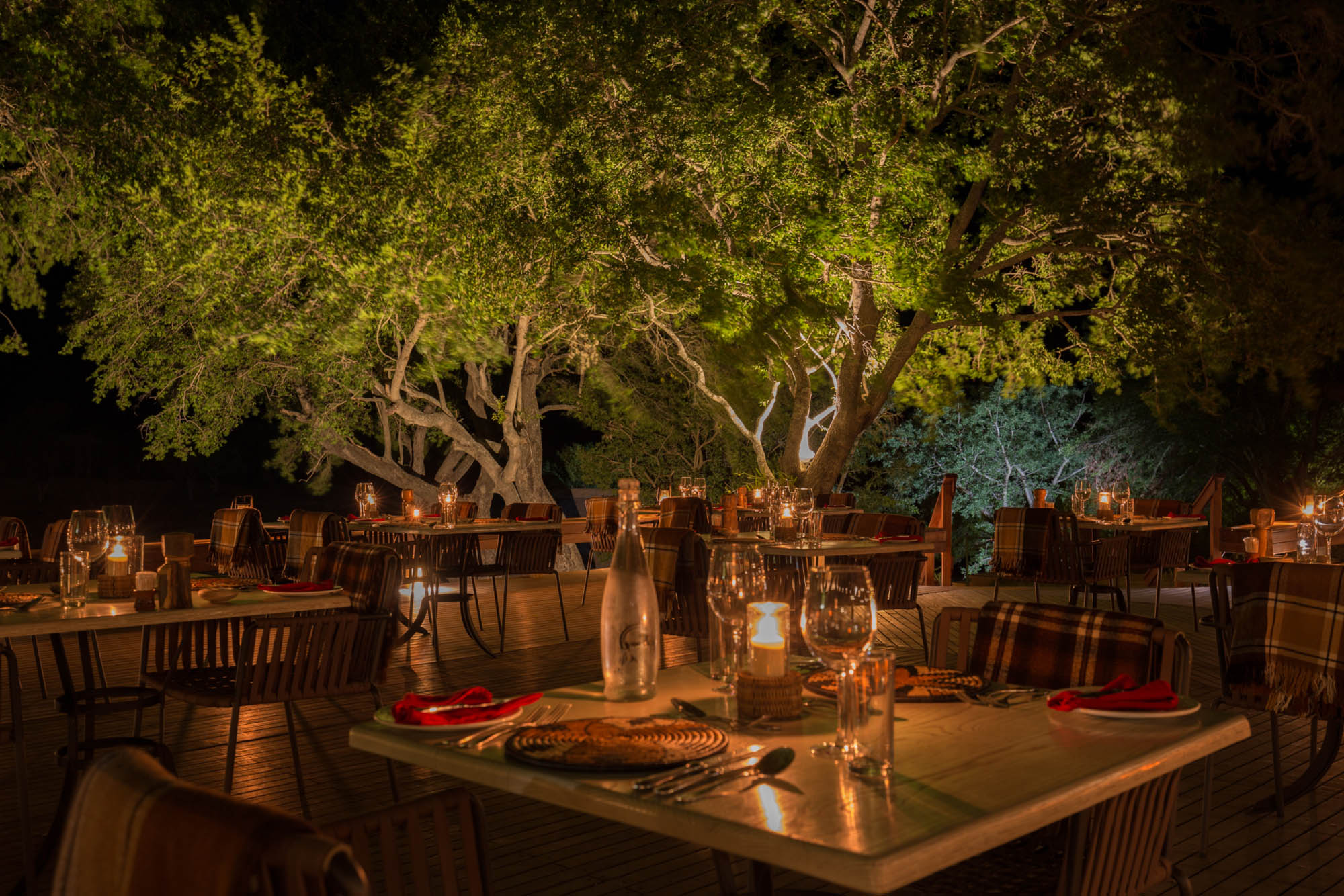 It wasn't over yet.  A solitary hyena led us to a hyena den which the local clan had just recently started using.  A second adult hyena female could be seen there, with two babies.  Next – lions!  The afternoon drive started on a high note with close-up views of the Eyrefield lion pride consisting of two males, three females and four sub-adults.
The best was left for last.  A surprise announcement by Brendan that a pangolin – also known as a Scaly Anteater and Ietermagog in Afrikaans – had been sighted and off we went to see it.   None of our group had ever seen one of these animals so we looked at this large, elongated and heavily scaled mammal in amazement. It looks more reptilian or amphibian than mammal, which makes it unique. Very rarely seen –  even less frequently than aardvark –  pangolin is a real 'once in a lifetime' sighting for most visitors to Africa.  Actually for most visitors it is a 'never in a lifetime' sighting.  That rare.
On the way out from the pangolin sighting we struck the jackpot again with a good look at a serval, a sleek small spotted cat which stared at the vehicle for a second or two and then bounded off into the bush at speed.  
As a memento of our 'achievement', Kathy and I both received a 'Magnificent Seven' certificate from MalaMala.   At MalaMala, notching up the 'Big Five' mammals over the course of two or three days is not at all unusual, but adding cheetah and African painted dogs to that list is special.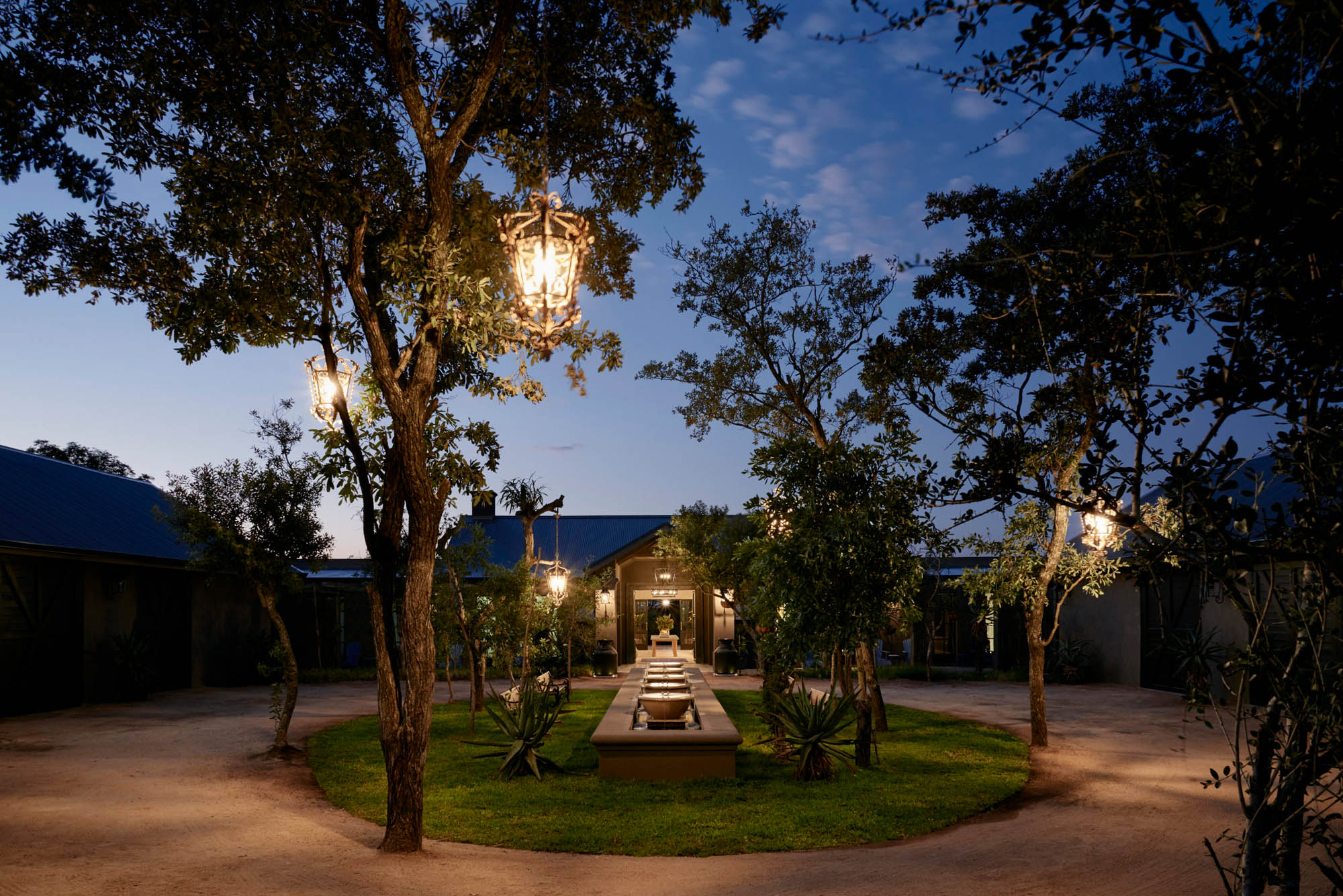 ROYAL MALEWANE LODGE, THORNYBUSH GAME RESERVE
Royal Malewane lodge in the Thornybush Game Reserve,  embodies hospitality at its most refined level and any well-informed Southern African travel expert would put it in a short list of 'the best of the best'.  There's nowhere else to go that would be better or would provide a more authentically South African safari experience.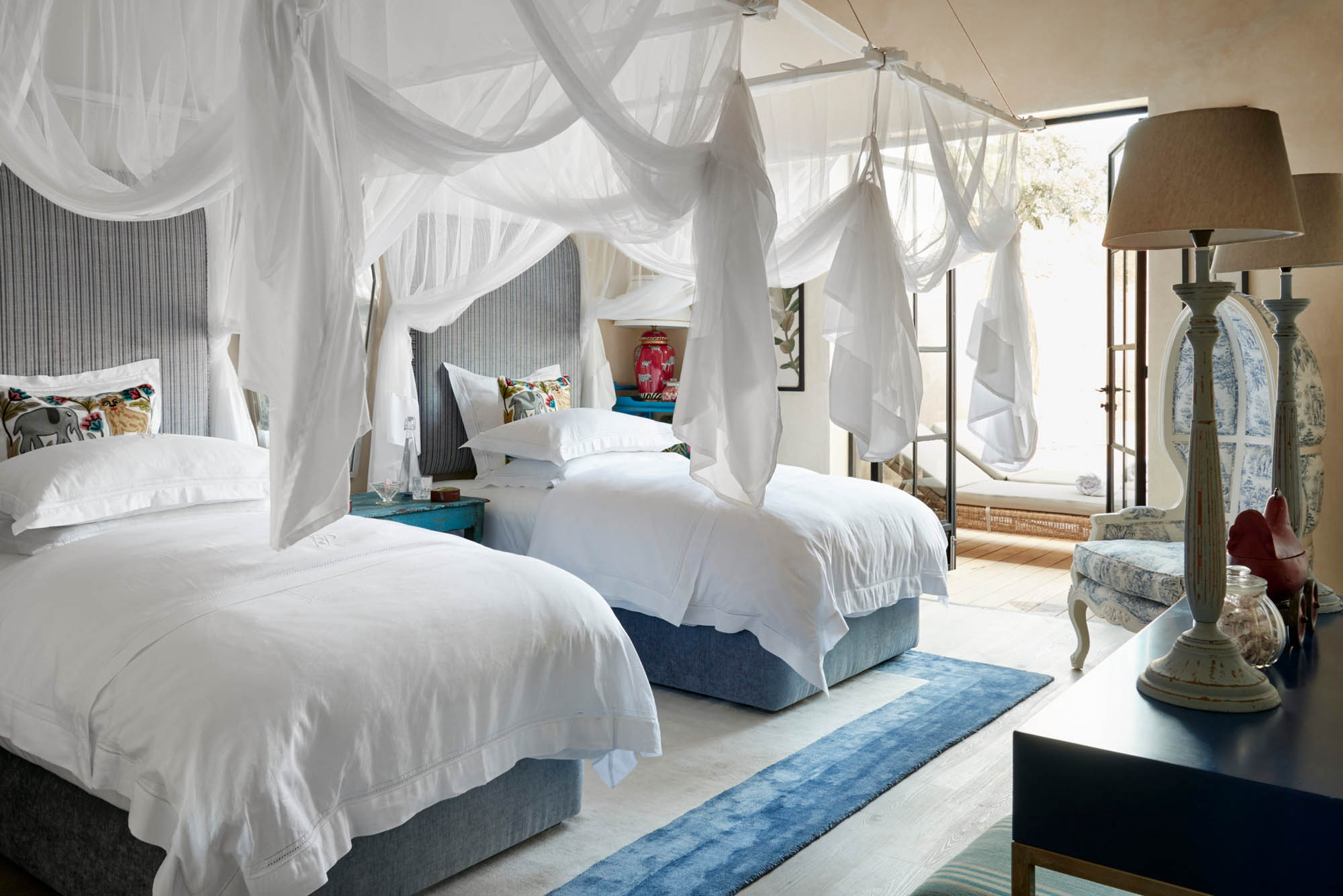 While there are a few other 'contenders', for the single best safari lodge in Southern Africa, Royal Malewane can rightfully claim a spot at the very top of the list simply because of the excellence of its guiding staff.  They are without equal.  Being with someone like Rudi Hulshof on a game drive is like listening to a virtuoso performance by Yo-Yo Ma.  The cooking is at the same level.  Divine.  So are the rooms.  The property exudes the romance and beauty of a bygone age while offering every modern comfort and convenience.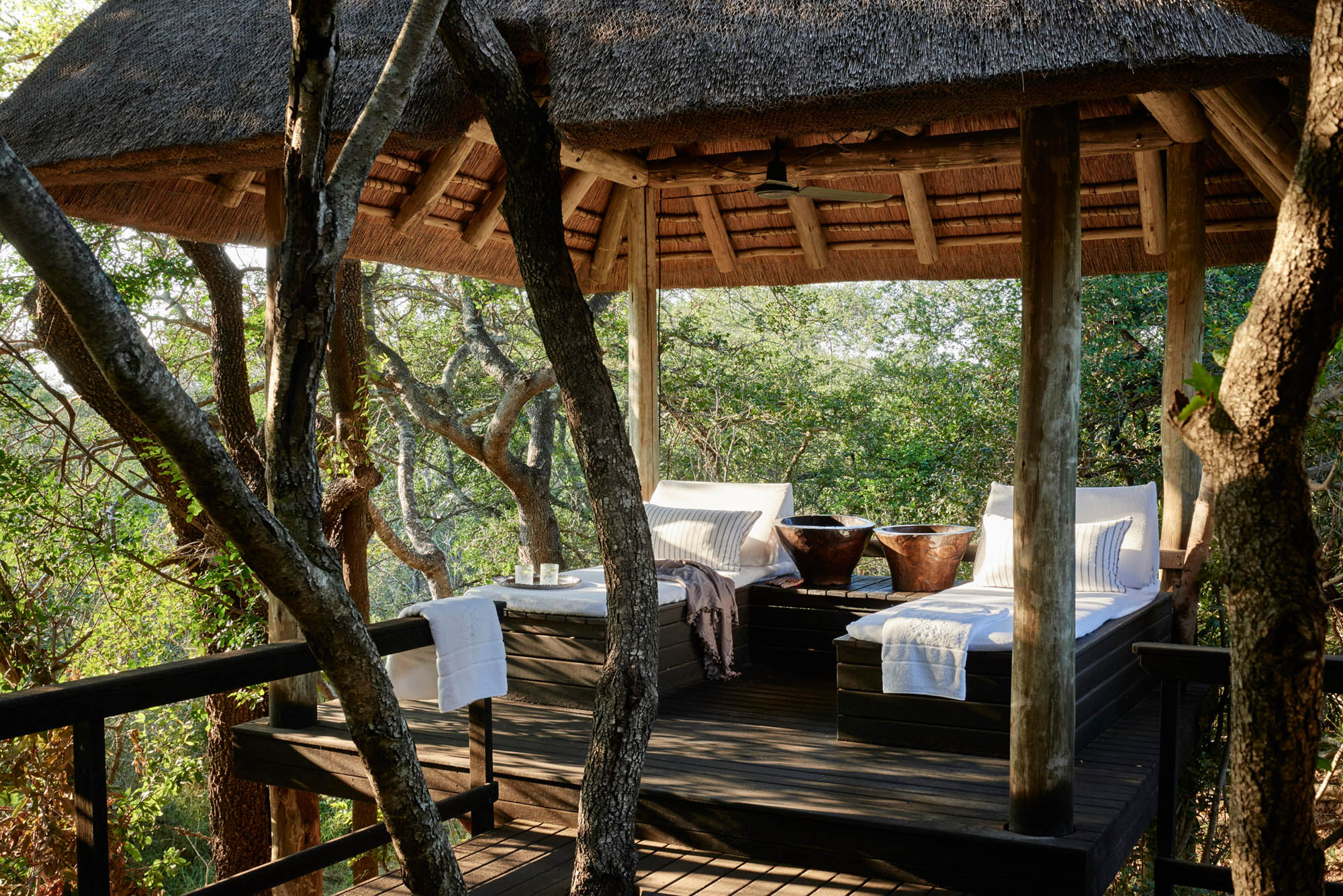 On a recent visit to Thornybush, we spent some time at Royal Malewane Farmstead, where camp manager Nick Daneel and his team introduced us in splendid fashion to this iconic safari brand. I was thrilled to finally find out for myself what it was that has made Royal Malewane such a highly regarded and popular deluxe safari brand.
Like all great brands, Royal Malewane creates quality by imbuing every aspect and facet of the guest experience with quality.  To start with, the usual new arrival formalities were dealt with as efficiently and briskly as I've ever seen it done.  In the room – which was a veritable work of art itself – there was a half bottle size of quality sparkling wine on ice, if one were so inclined.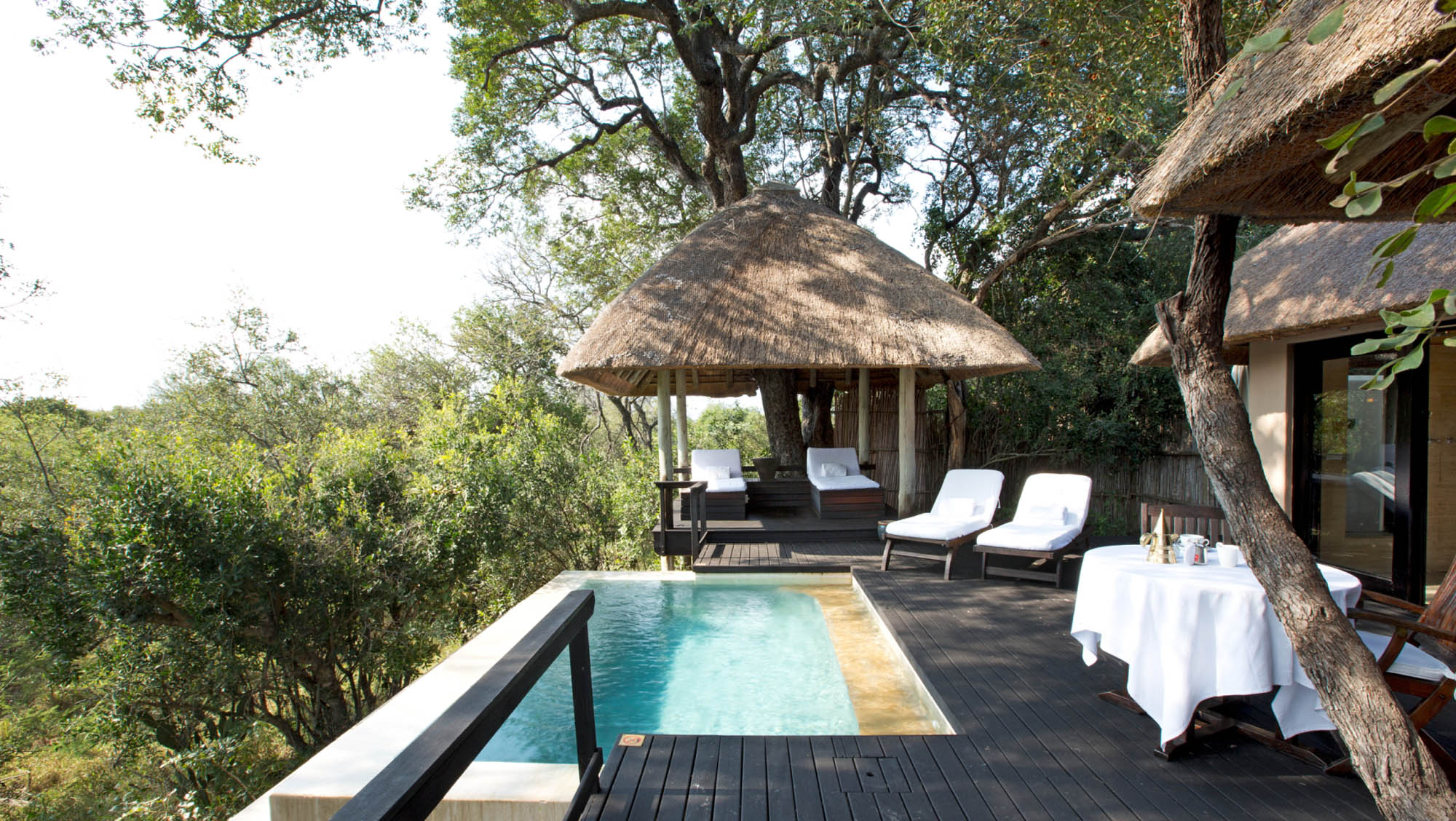 As a couple, we are always reluctant to open an entire 750 ml of sparkling wine (anywhere), knowing that most of it would be wasted.  Not an issue at Royal Malewane.  The mini-bar and snack bar had everything one could possibly want – and more.  The room had ample space, plenty of natural light, and a mix of practical and whimsical design and decorative elements which combined into an esthetically pleasing whole.  The Liz Biden touch was unmistakable.  I liked the fact that the suite was uncluttered, without any nooks and crannies, making the most of the available space. The back doors (French doors also located in the bathroom) opened up to a fabulous deck with an outdoor shower and an inviting splash pool.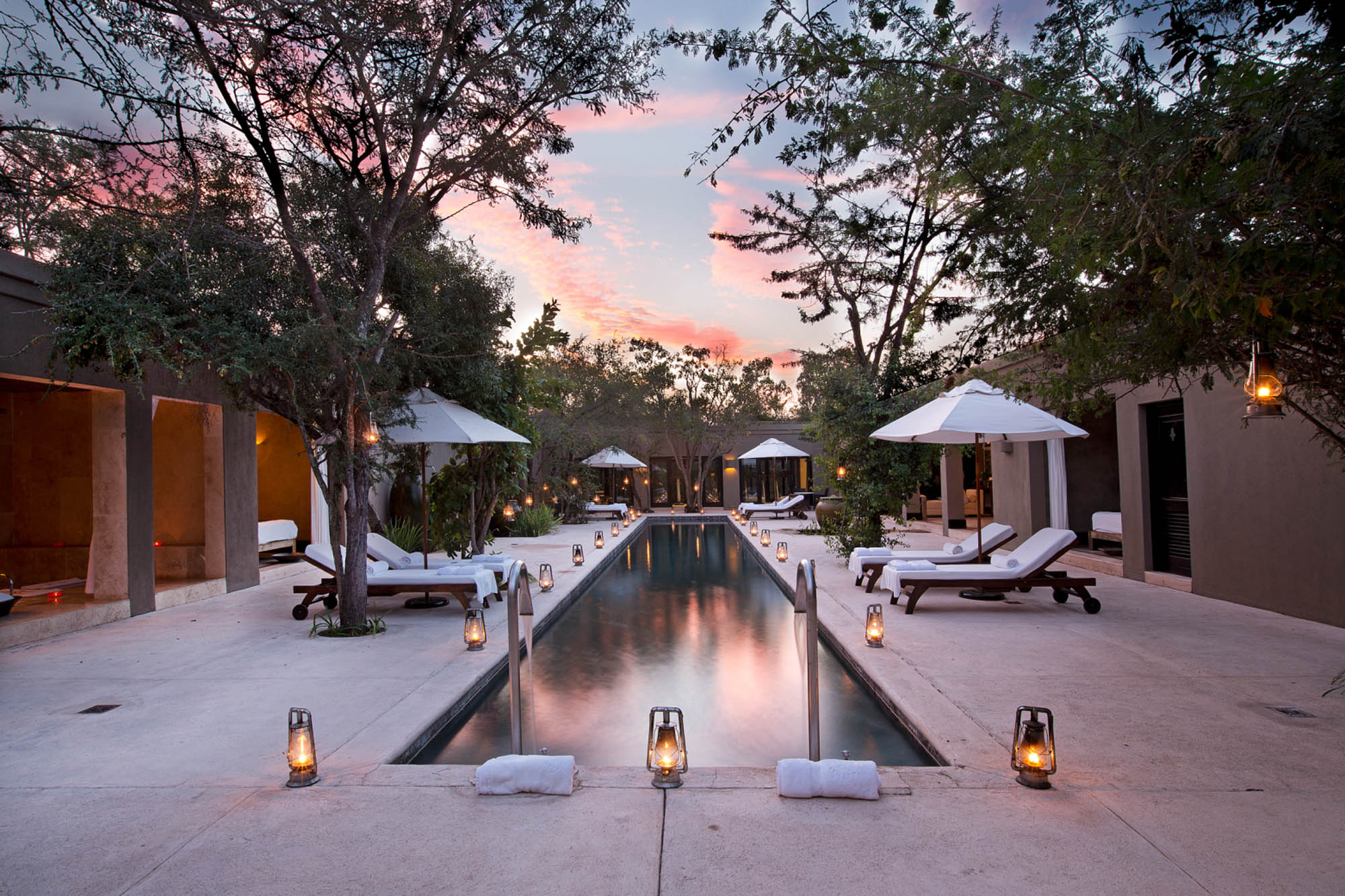 Shortly afterwards, we enjoyed a delicious light tapas lunch and a bit later went out on the first of two outings with our guide, the afore-mentioned Rudi Hulshof, assisted by tracker Lodrick Mkansi. Over the course of 30 years in the safari business we've come across many excellent and a few superb guides.  Rudi quickly established himself as being in the latter group.  His pre-drive briefing was confident and comprehensive without being pedantic.  I was particularly pleased with his comments about sundowners, to the effect that people do not come to Africa to drink G & T's  and that depending on the game-viewing scenario and flow, there may not be time for a drinks stop.  Which is exactly what happened.  We were so engrossed with a young female leopard resting on a horizontal branch and then a heart-stopping walk-by of five sub-adult lions, that a sundowner stop before sunset would have been out of place.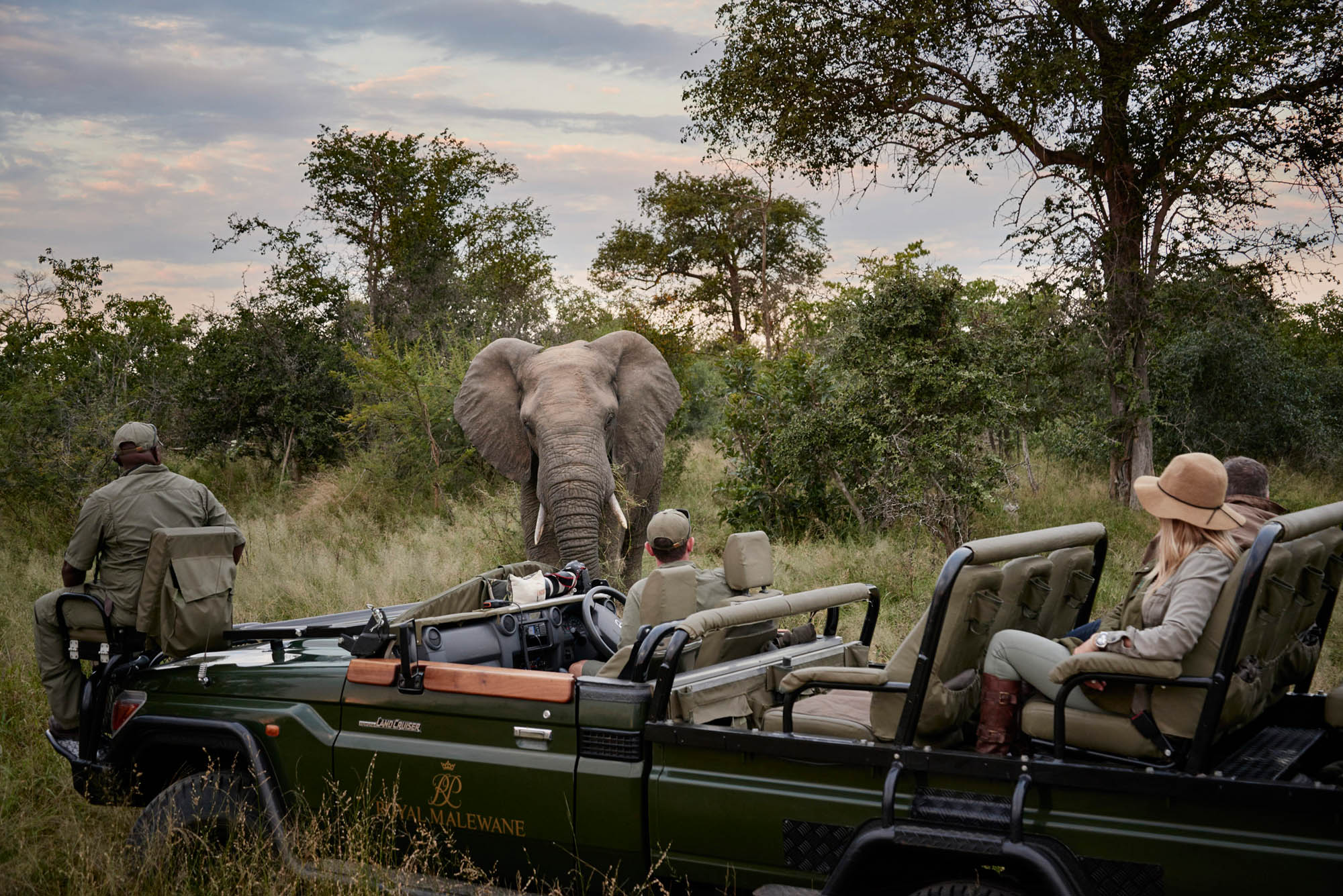 Rudi's uncanny anticipation of animal behavior, his pithy, clear and concise comments about habitat, trees and plants and any topic we cared to raise, were what we had anticipated from the highly regarded and award-winning Royal Malewane guiding team.  Between them, the team has over 300 years of African bush experience, including no less than three of only seven living Master Trackers in the world.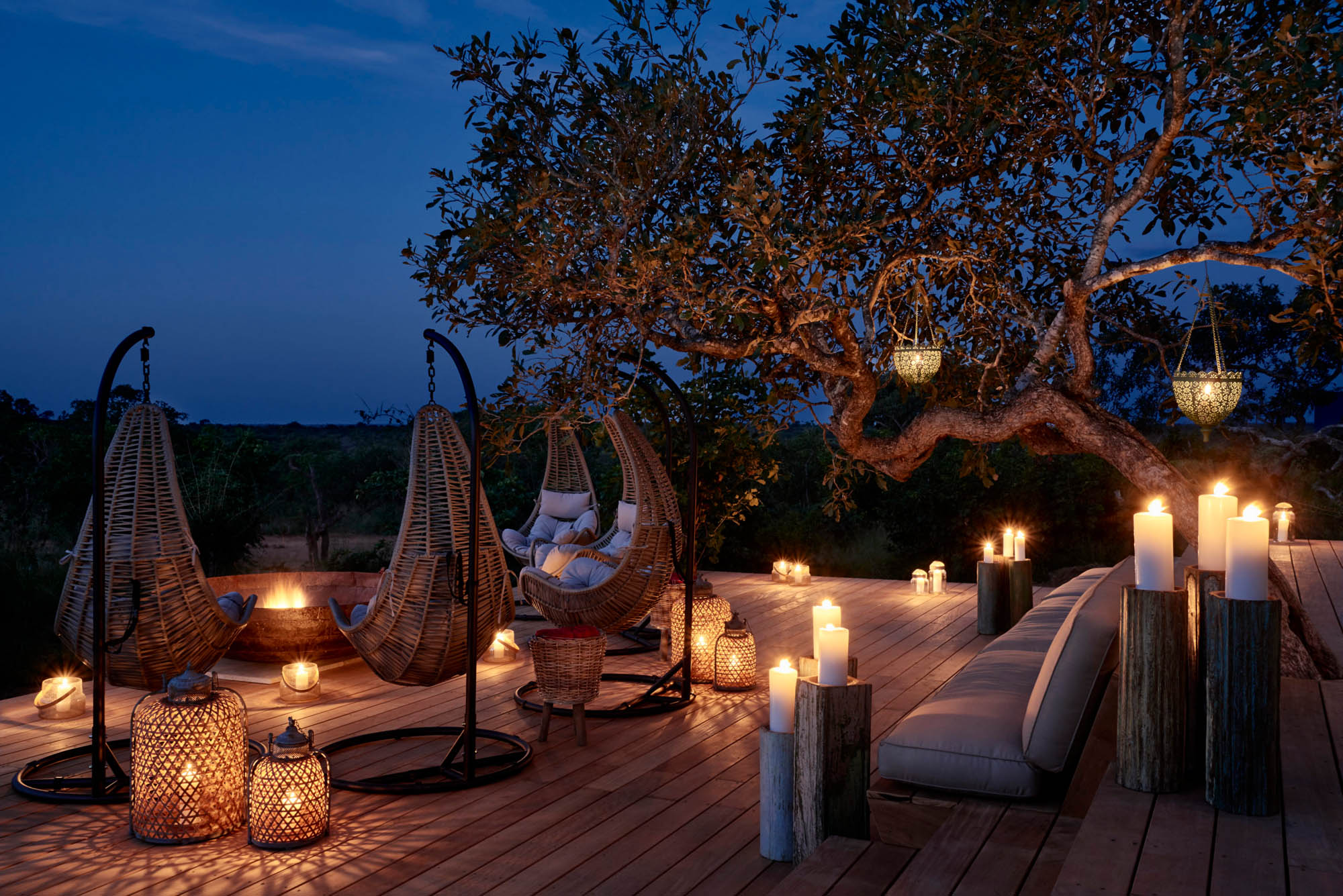 On the morning of our departure back to Jo'burg, we took a short game drive from the Farmstead to Royal Malewane where we enjoyed breakfast on the patio overlooking a well visited water hole.  It was great to finally see for ourselves what makes this place so special and famous.  The welcome from camp manager and expert guide Juan Pinto, illustrated how a few well chosen remarks can make a hugely favorable impression.  Juan complimented Kathy on her Swarovski binocs and then insisted on checking out my vintage pair of Zeiss 7 X 45's.  Juan then offered to clean both pairs of binocs, despite having an imminent staff meeting.  That's how you gain and retain a stellar reputation.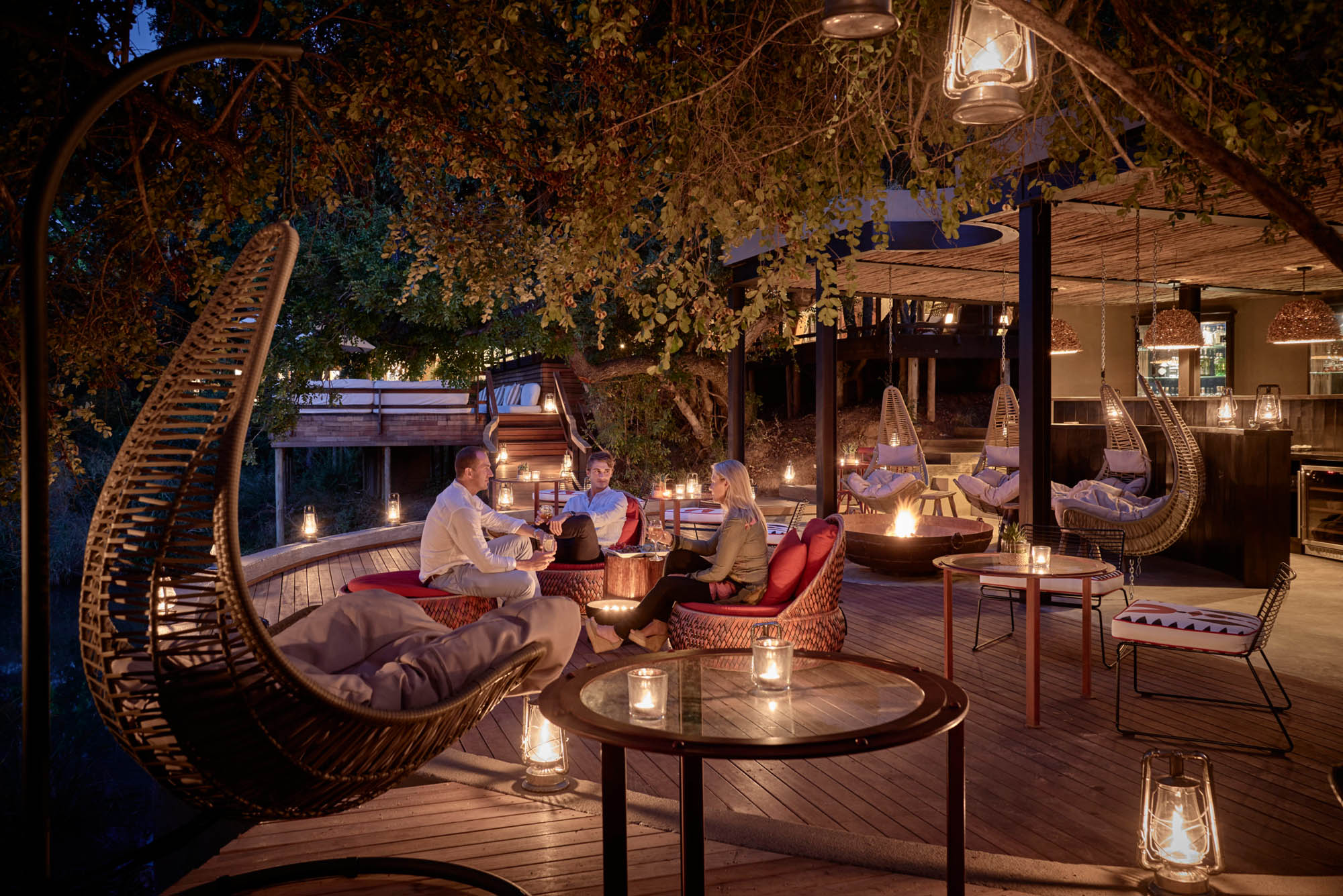 In our blog post next week, we highlight a few more properties on our Groundhog Day list, including Jabulani Safari in the Kapama Game Reserve in South Africa, and Mombo Camp on Chief's Island in Northern Botswana.  
YOU MIGHT ALSO BE INTERESTED IN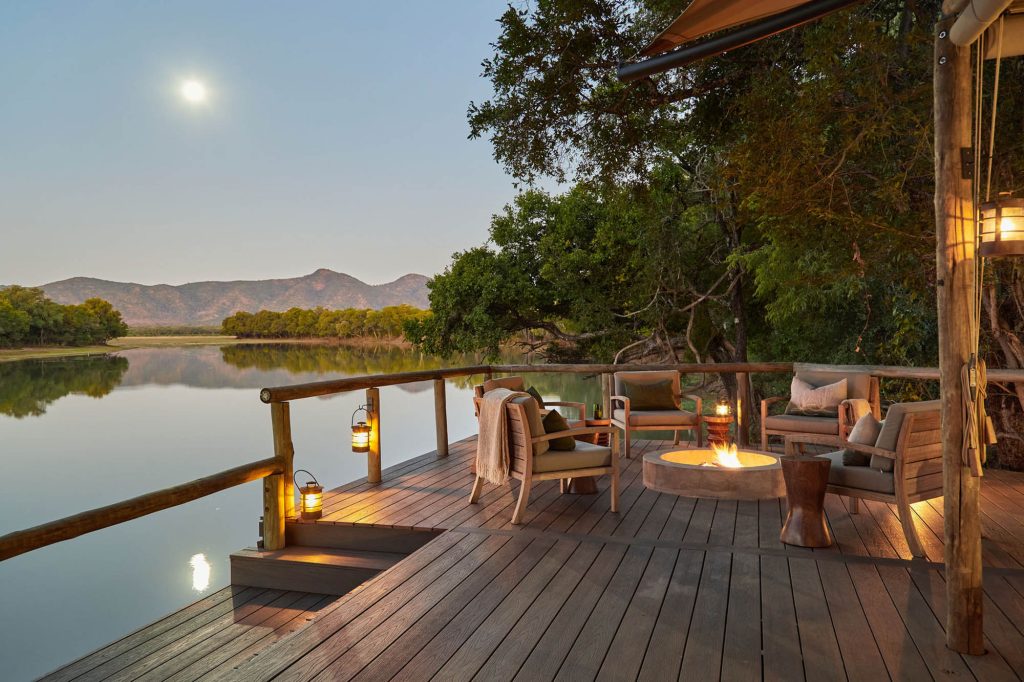 10th Sep 2021
Chindeni and the Bushcamp Company, Zambia
By late July we found ourselves at Chindeni, a small Bushcamp Company property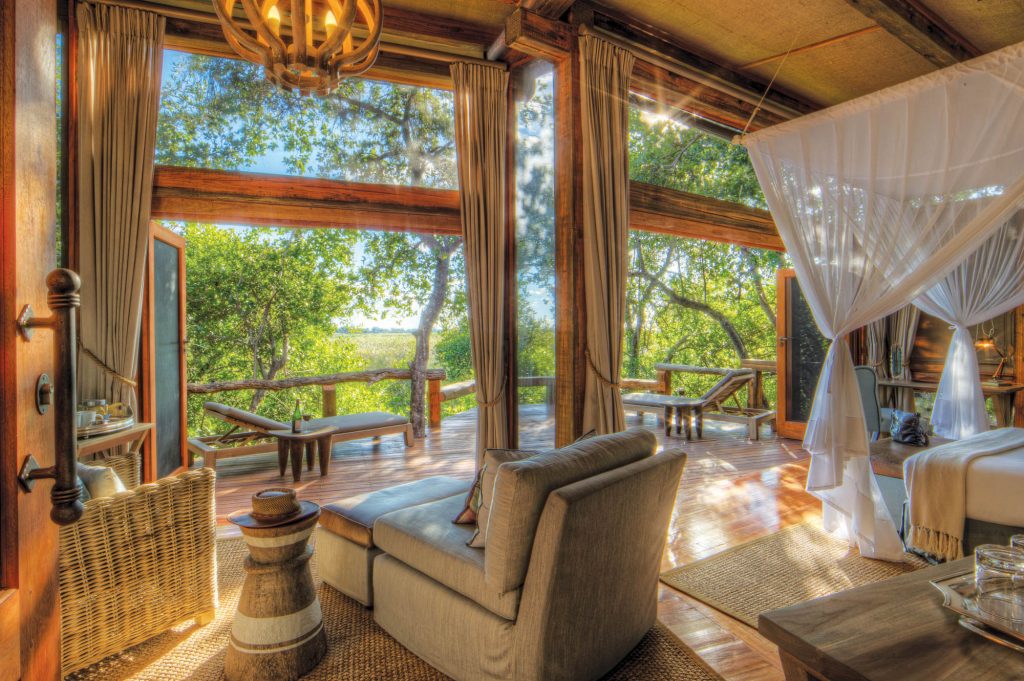 3rd Oct 2022
Camp Okavango, Botswana
Camp Okavango is in the heart of the permanent part of the Delta. In this idyllic setting there are no vehicles, and it is just a short walk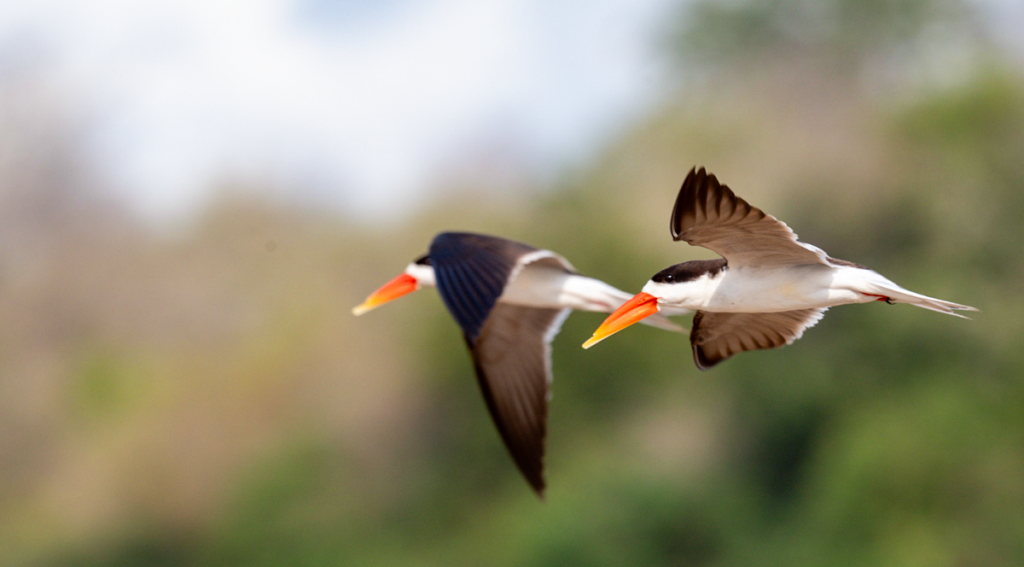 14th Oct 2023
From My Safari Notebook: Wildlife Photography
Birds in flight and wildlife photographers have an uneasy relationship. Things go wrong as often as they go right. Getting focus-lock on a moving subject
SUBSCRIBE TO OUR NEWSLETTER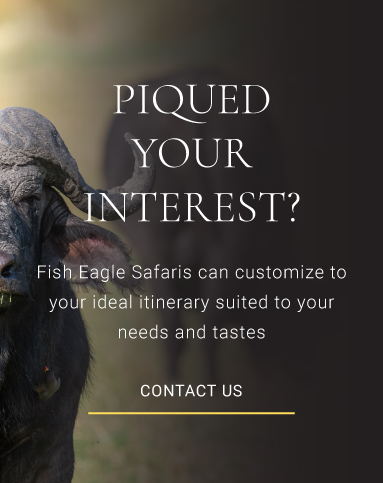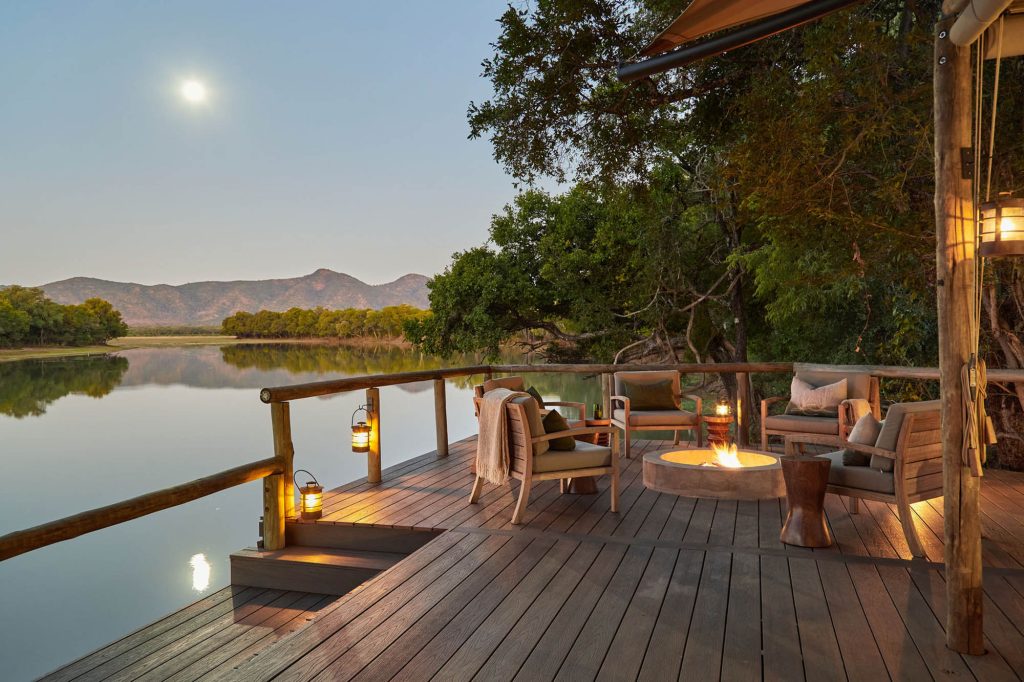 10th Sep 2021
Chindeni and the Bushcamp Company, Zambia
By late July we found ourselves at Chindeni, a small Bushcamp Company property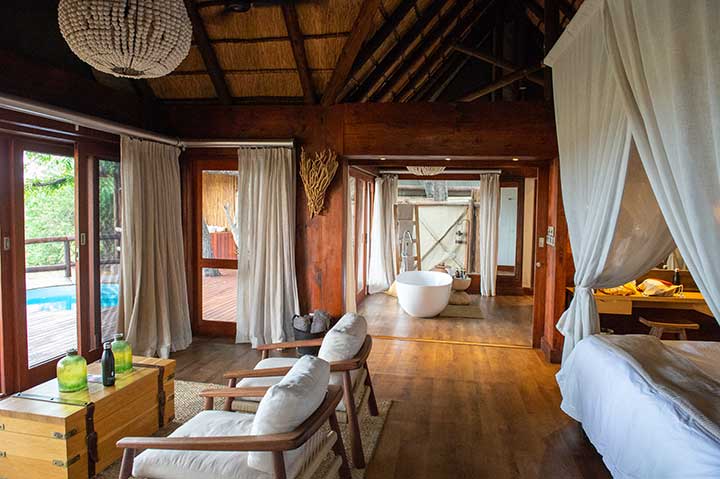 4th Aug 2022
On Safari At Belmond Eagle Island Lodge, Okavango Delta
What is the 'secret sauce' for an unforgettable few days on safari in Botswana? It starts with the animals, of course. The elephants, lions, giraffes, hippos