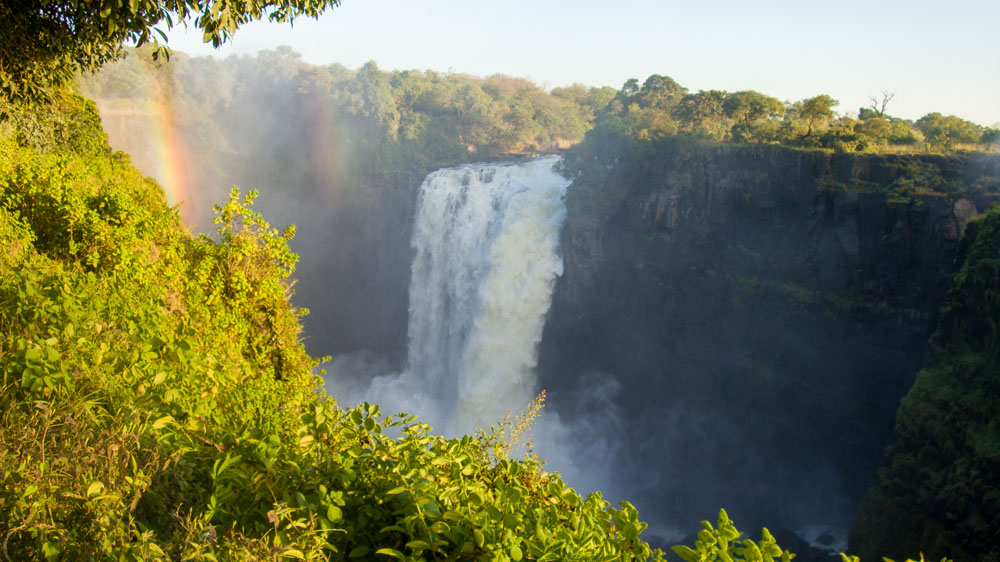 Matoppos National Park, Hwange and Victoria Falls
The next stop on our Zimbabwe trip was the Matobbos, an intriguing, fascinating area in Zimbabwe's south-western Matabeleland province, which deserves a lot more attention than it currently gets.  This was my second visit to the area and it was no less interesting and absorbing than the first time.  While the area does have some wildlife, notably white rhinos, the Matobbos are all about history, culture and spirituality, exemplified by some of Southern Africa's best examples of San rock art. The highlights of the visit included an atmospheric sunset over the massive boulders scattered around the grave-site of Cecil John Rhodes, a thrilling encounter with a white rhino and her young calf, and getting a close look at the artistry of San rock painters from around 2,000 to 3,000 years ago, at Nswatugi Cave.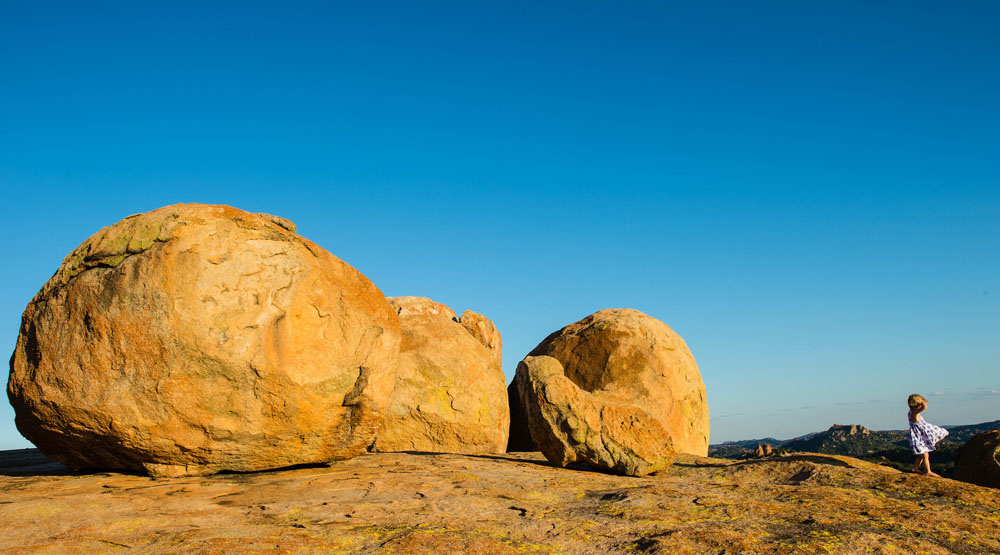 CAMP AMALINDA
Our small group would spend a couple of nights at Camp Amalinda, a luxury retreat nestled in a huge rocky outcrop.  This time around, I was in room #7, which had a bath and shower.  The rooms at Camp Amalinda are all different and unique.  Several of them incorporate portions of the rock face as part of the interior design, in a creative and imaginative way.  While it is artistic and well executed, the open rock face together with rock & mortar walls and use of natural wood poles do add a rustic, rough-hewn element to the rooms.

Camp Amalinda is a fun and relaxing place to stay - the management and staff are most welcoming and friendly, in a manner which one soon comes to expect, if you spend enough time in  Zimbabwe.  Nothing stuffy at all about this place - it's like staying with friends.  That being said, the quality of the cooking is excellent, with meals mostly enjoyed 'en famille' and al fresco, which both contribute to making meal-times fun and entertaining.  Some of the rooms at Camp Amalinda require walking up and down quite a few steps, being built on a rocky hill.  It is not an issue though as guests with mobility restrictions can be accommodated in several rooms - including family rooms - with easy  access.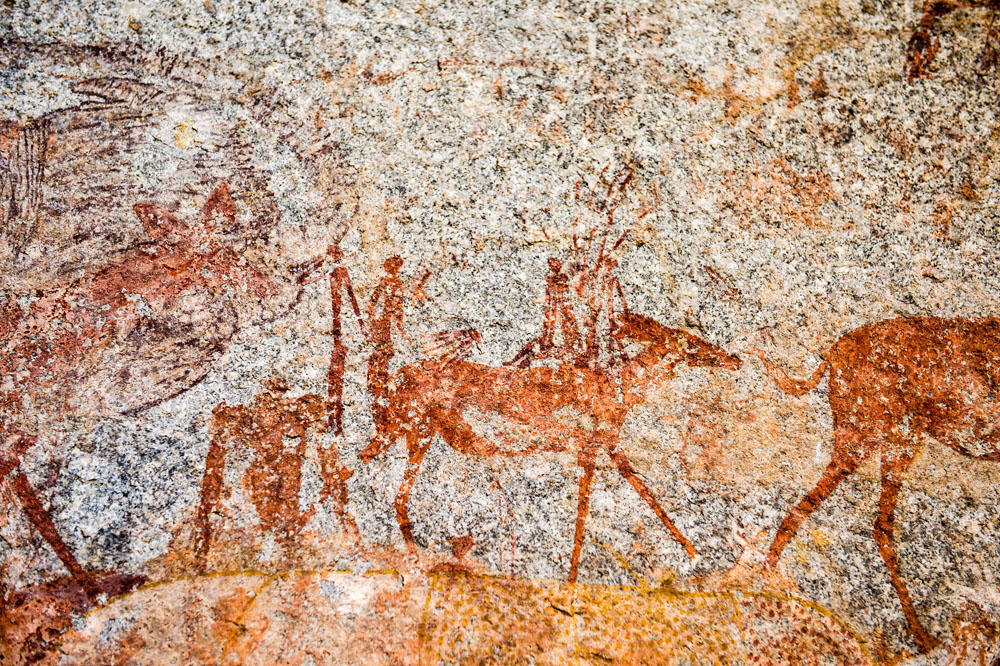 SAN ROCK ART AT NSWATUGI CAVE
There are several San rock art sites in the Matobbos, of which the Nswatugi Cave is one of the easiest to get to, and it also has some of the best preserved San paintings in the area.   The San bushmen paintings which can be seen at Nswatugi Cave, which is about a 10 to 15 minute walk from the car park, are well-preserved in dark red and orange shades, depicting both animal and camping scenes.  There are some striking depictions of giraffes, elephants, kudus and zebras, among others.  While the rock paintings and etchings are not strictly speaking 'art' many of them illustrate a high degree of artistic ability.  These depictions are likely markers of geographic places associated with power, spirit and energy. Do take a few minutes to check out the small museum on the edge of the car park; it has some good information about the preservation of the rock paintings, about their origins, the artists and the materials used for paint.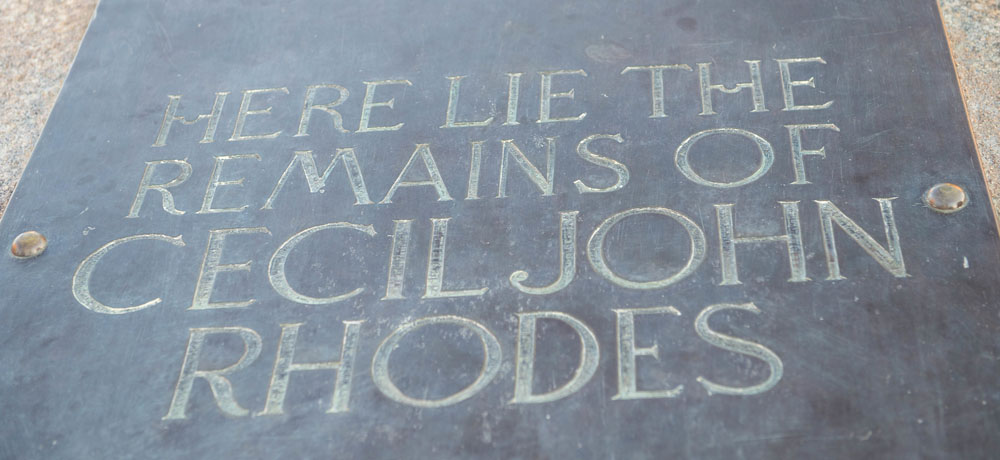 CECIL JOHN RHODES GRAVESITE
The last remains of Cecil John Rhodes - the founder of Rhodesia and leading figure from the era of British colonial dominance of Southern Africa - are entombed within a massive granite dome known as 'World's View', in the Matoppos National Park.  The area is strewn with gigantic boulders and at sunset visitors observe a remarkable sight as the golden afternoon light illuminates the red ochre-clad rocks. While the grave-site itself is remarkably plain and low-key with a simple plaque stating 'Here lie the remains of Cecil John Rhodes', the entire place is transformed into a spectacular show of light, color and shadows, in the half hour or so before sunset.  So be sure to visit the gravesite for sundowners, in the late afternoon.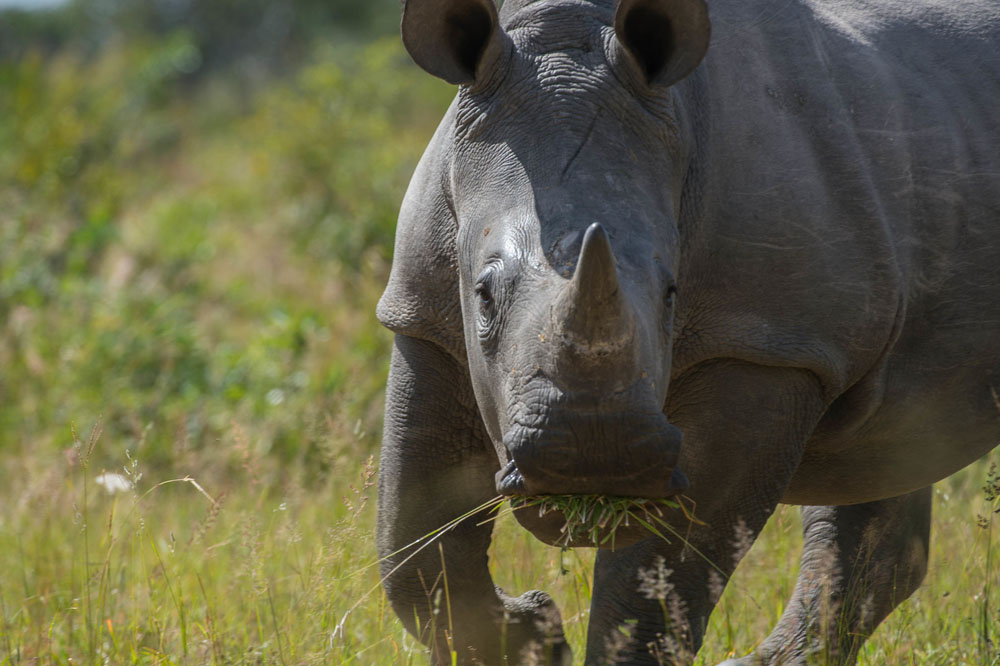 TRACKING WHITE RHINO ON FOOT
The following day, we set out with our capable and energetic Camp Amalinda guides on an activity to find and observe - on foot - white rhino inside the Matoppos National Park.  As was the case on my previous visit (when the rhinos took refuge in thick bush due to the onset of cooler weather), the rhino trekking activity turned into a real mission.  It took more than 3 hours before we finally located a female white rhino and calf on foot, and managed to approach within 10 meters.  Despite the visibility not being ideal due to thick bush, it was an awesome experience seeing these gentle giants quietly enjoying grazing on grass, while we were staring at them and taking photos, videos and the inevitably selfies.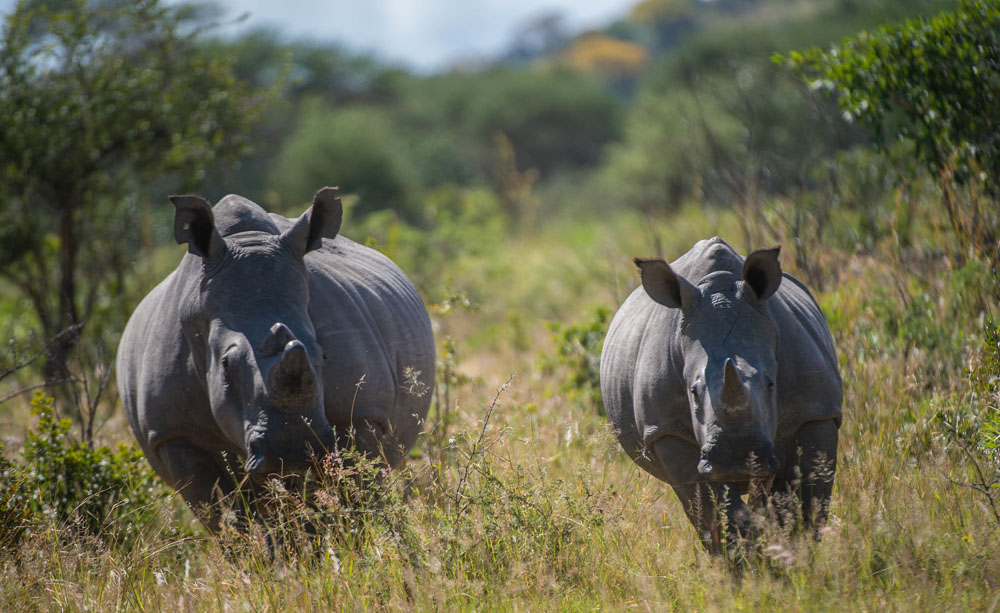 Our group found the rhinos to be extremely relaxed and showed no sign of agitation.  It was only towards the end of the day, after we'd been on the scene for more than an hour, that the female got a little uncomfortable and relocated, speeding up into a gentle amble over a distance of 15 meters or so.  It was never threatening or particularly dangerous, but seeing her accelerate and run demonstrated the awesome power and size of the animal.  A veritable behemoth.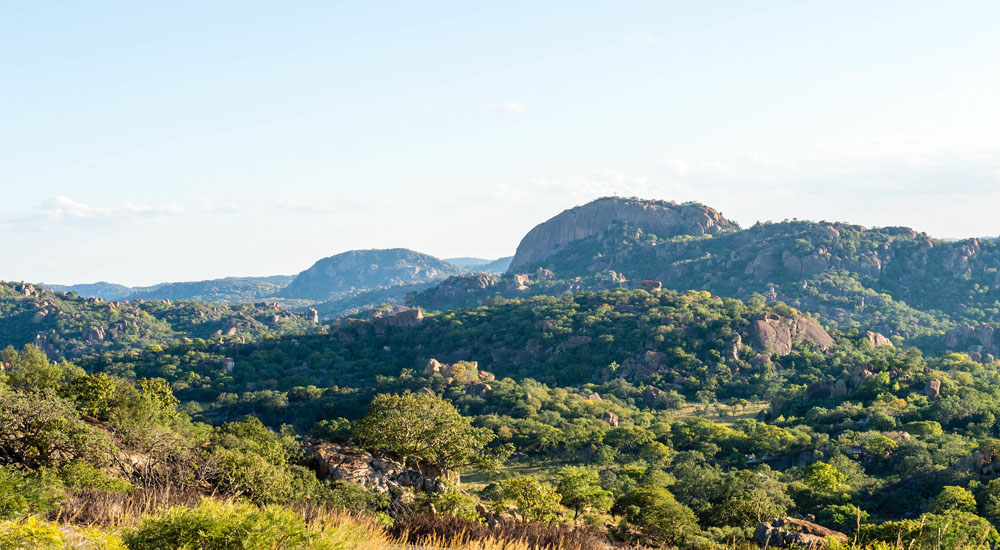 All too soon we had to bade the rhinos farewell and returned to Camp Amalinda for yet another memorable meal.  This time at The Homestead, a separate accommodation unit which is ideal for a family up to 6 or 7 persons, with 3 bedrooms, and a kitchen, with a private driver-guide and vehicle included.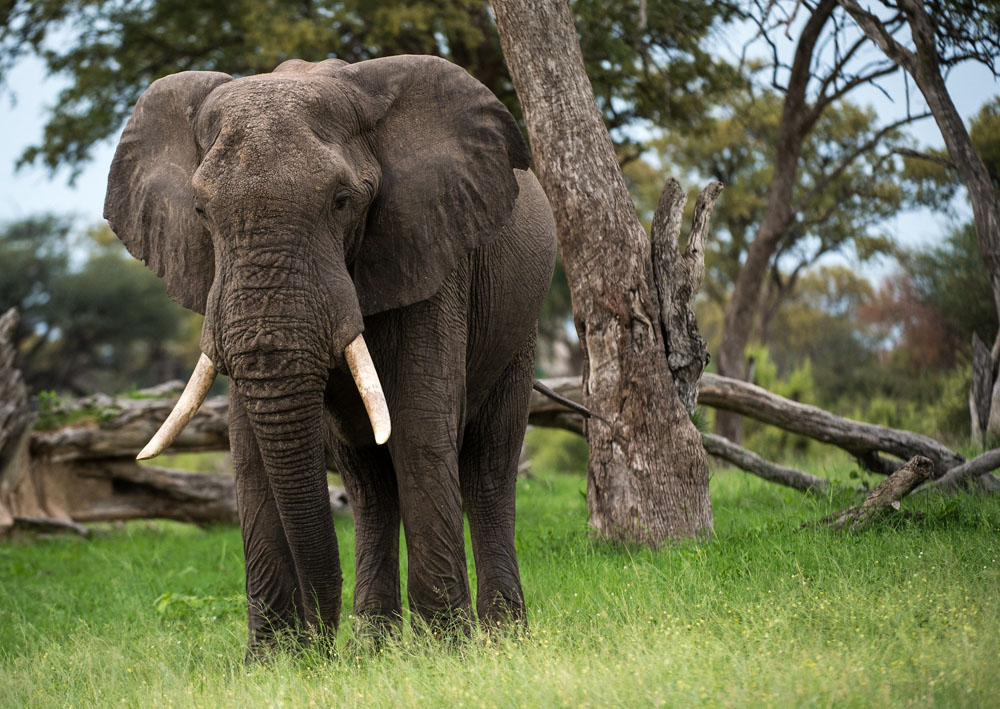 GAME DRIVE INTO HWANGE NATIONAL PARK
From Camp Amalinda it takes about  three and a half hours by road to get to Hwange National Park, along a two-lane asphalt road, well-maintained for the most part.
Over the last 10 years or so, we've done dozens of game drives in various parts of Hwange, and our experience on the edge of the park and driving into the park over the next couple of days was quite typical of what one can expect in this massive game reserve.
On a half day game drive from Khulu Bush Camp, we observed a fair amount of game, with the highlight being two lions, one stalking some waterbuck.  Disappointingly, the hunt culminated with a rather half-hearted charge.  We knew the moment it started, that the lion had no chance of bringing down anything, with simply too much distance to cover in broad daylight.  Even so, the lion got a bit of exercise and the waterbuck a jolt of adrenaline.  Plus we got a few decent photographs.

What was noticeable in Hwange was the presence of good numbers of elephants at the waterholes, with as many as 300 around one of them,  just inside the park.  As the dry season takes hold, from about June onward, this happens more and more and by September and October all water holes in Hwange are heavily utilized by elephant herds.  In the afternoon, a  large herd of  Cape buffalo approached the water hole at Khulu Bush Camp, drinking and picking up some salt deposits from the dirt.  We also observed some fascinating interaction between an adult Martial Eagle interacting with a subadult which appeared to be harassing the older bird.  The bird-watching in Hwange is exceptionally good and some areas like Ngamo Pan are known for abundant sightings of birds of prey.  Bring your binoculars!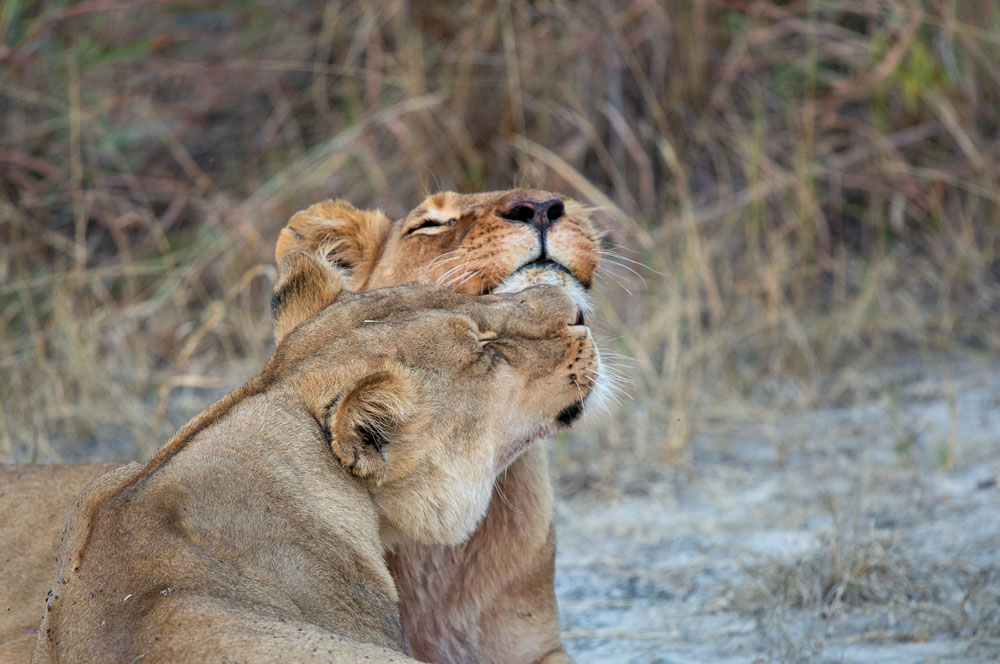 KHULU BUSH CAMP
Khulu Bush Camp, where we would spend a couple of nights, hits all the right notes for a safari camp.  Small in size - with just 6 tents -  and with a great location on the edge of a wetland with a water hole much frequented by elephants, buffaloes and other wildlife.  There's more:  excellent food, unrivaled hospitality and a sense of belonging which you can only experience at a true family-run establishment like this one.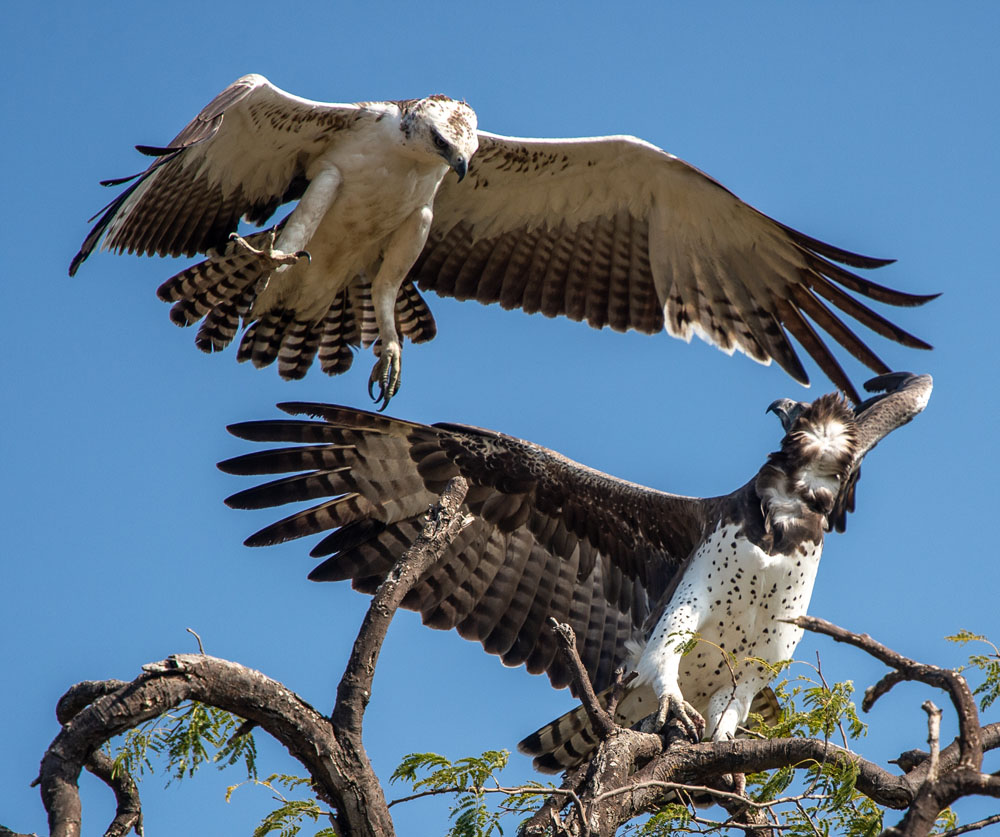 The rooms are not ostentatious or super-deluxe but they have everything you could want:  a massive king size bed (in my room #7), decent lighting, a quality shower, a separate toilet, an effective mosquito net, a safe, a classic vintage feel and a small verandah.  With plenty of privacy in terms of the proximity to the adjacent tent.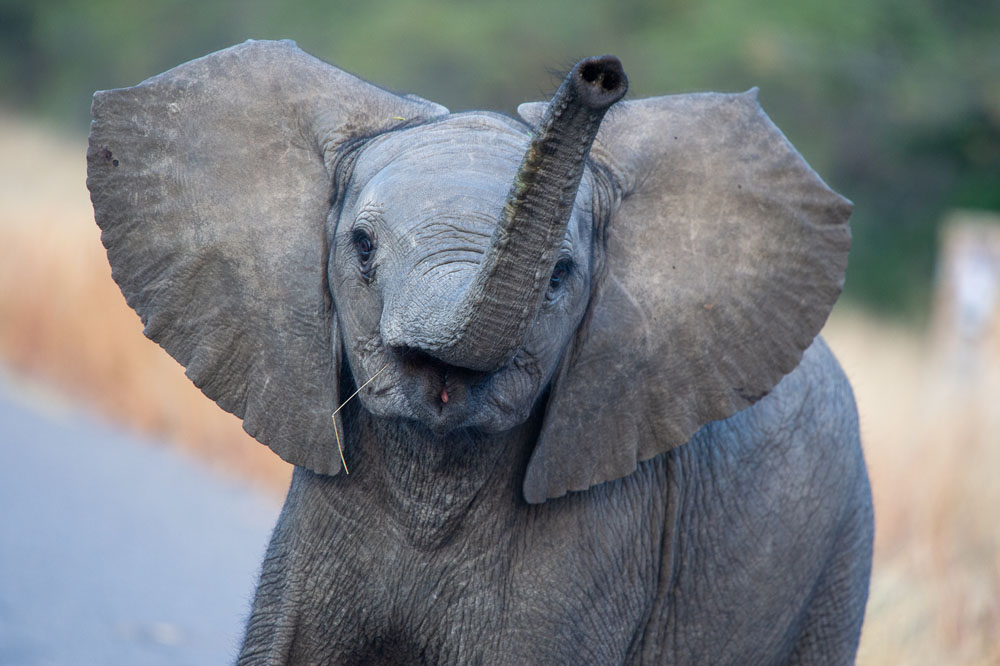 The cozy lounge/dining room is open to the front and sides, and it is spacious and inviting.  The  small pool on the edge of the deck is much utilized by elephants even when guests are close by.  The watering hole which can be seen from the deck, attracts as many as a thousand elephants on a given day.   As was the case on the second evening we spent there.  Dinner this evening was a superb oxtail ragout as the main course with an apple crumble dessert, followed by socializing around the fire, all while watching the many elephants come and go.  
From Khulu Bush Camp, we took a road transfer to Victoria Falls covering the distance of about about 100 km/60 miles in around two hours.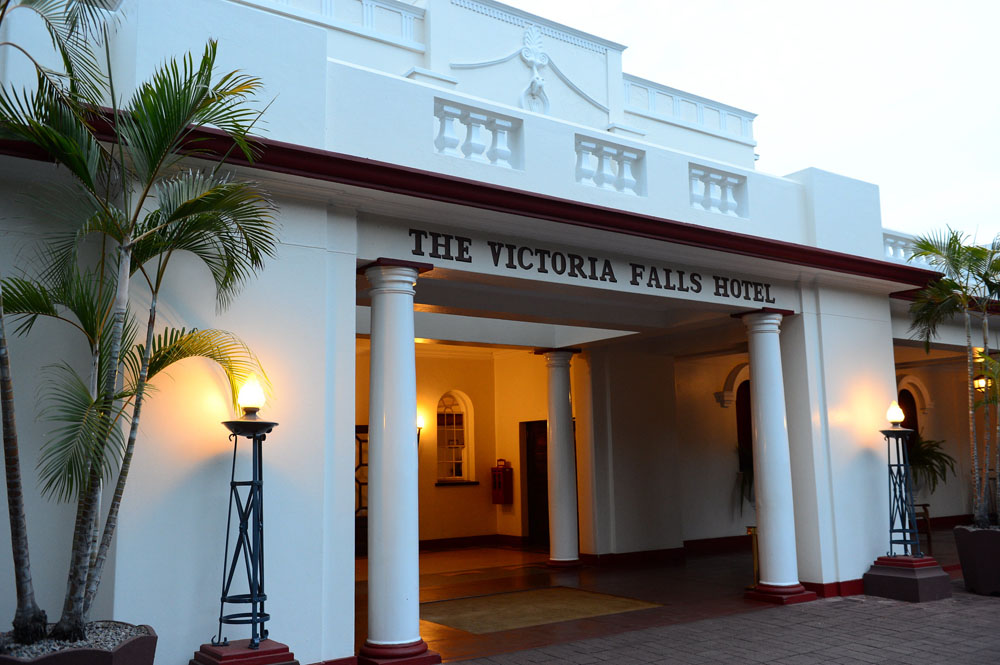 VICTORIA FALLS HOTEL
We've been staying at the Vic Falls Hotel since the early 1990's and have developed a fondness for this grand old hotel, a classic in every way.  In late May, the hotel and surrounding grounds were in particularly good shape with the lawns, trees and flowering plants as impressive as ever.  There were warthogs running around and vervet monkeys 'inspecting' the grounds.  Our room #72 - the Baines Suite - turned out to be the best one yet.  It had an ideal location - close to the central area of the hotel - with excellent views of the gardens and over the Batoka Gorge.  The large, upgraded bathroom with a separate tub and shower had noticeably high water pressure so watch out, don't flood the room!  It also had a king bed, TV, air conditioning, a sofa and chaise longue, a minibar, and tea/coffee facilities.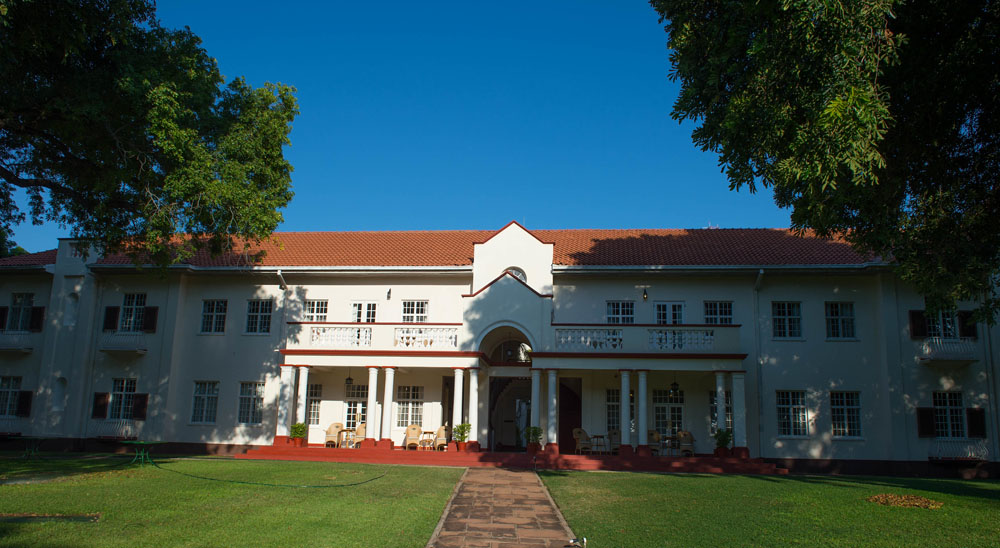 That afternoon, I went for a run.  Initially, my route took me through the town of Vic Falls to the Kasane turn-off, and back.  On the way back, I ran past the Ilala Lodge and headed towards the Vic Falls National Park.  That's when things got interesting, due to the presence of several small groups of elephants in the area.  I had to take evasive actions twice, to avoid getting too close to the elephants.   Every year - as soon as it gets dry - elephants and sometimes buffaloes are to be found in the bushy areas along the river, close to the Vic Falls Hotel and the Ilala Lodge.  So if you find yourself out and about, whether jogging or just walking to the Falls, always be aware of the potential of having wild animals around.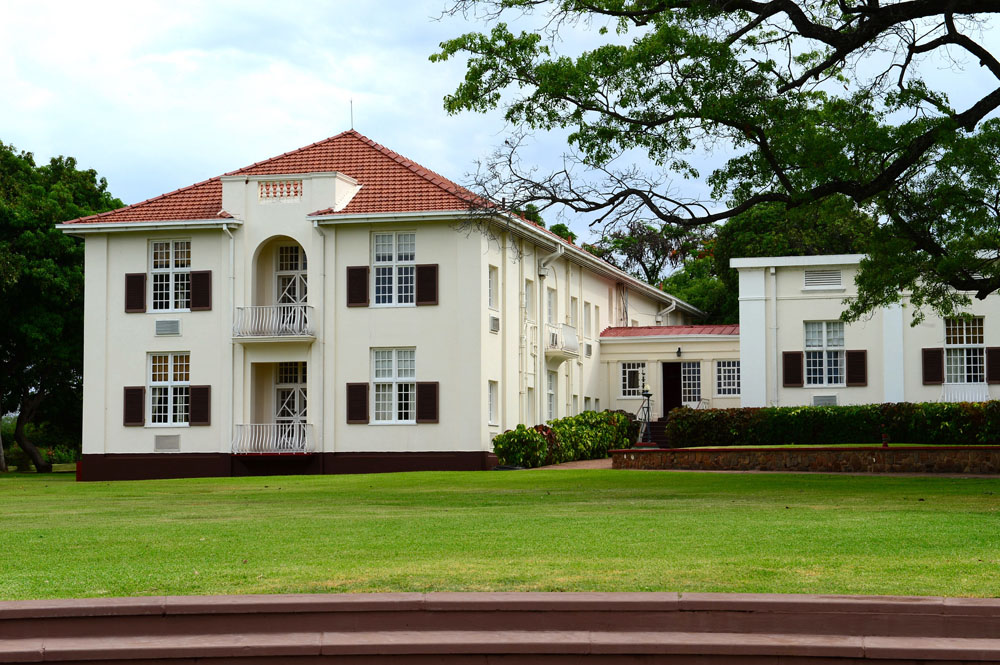 We enjoyed an early dinner at the Three Monkeys restaurant.  While service was on the slow side, the pizza and hamburger was fine.  Tea and dessert back at the Vic Falls Hotel came with one of Africa's best sunset views down towards the bridge over the Zambezi.  An added bonus is the people-watching on the hotel verandah.
The breakfast buffet at the Vic Falls' Hotel's Jungle Junction restaurant is about as good as it gets.  To describe the selection of cereals, breads, buns, meats, cold cuts, fresh fruits, beans and vegetables, preserves, cheeses, juices and other beverages as 'comprehensive' is hardly doing it justice.  Lavish and extraordinary?  That's more like it.  Of course it also comes with eggs to order - any way you like it.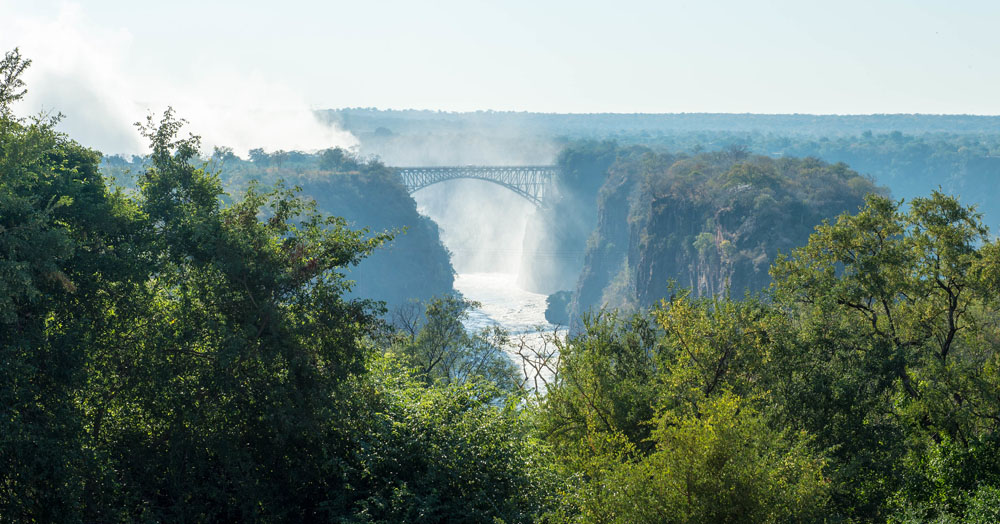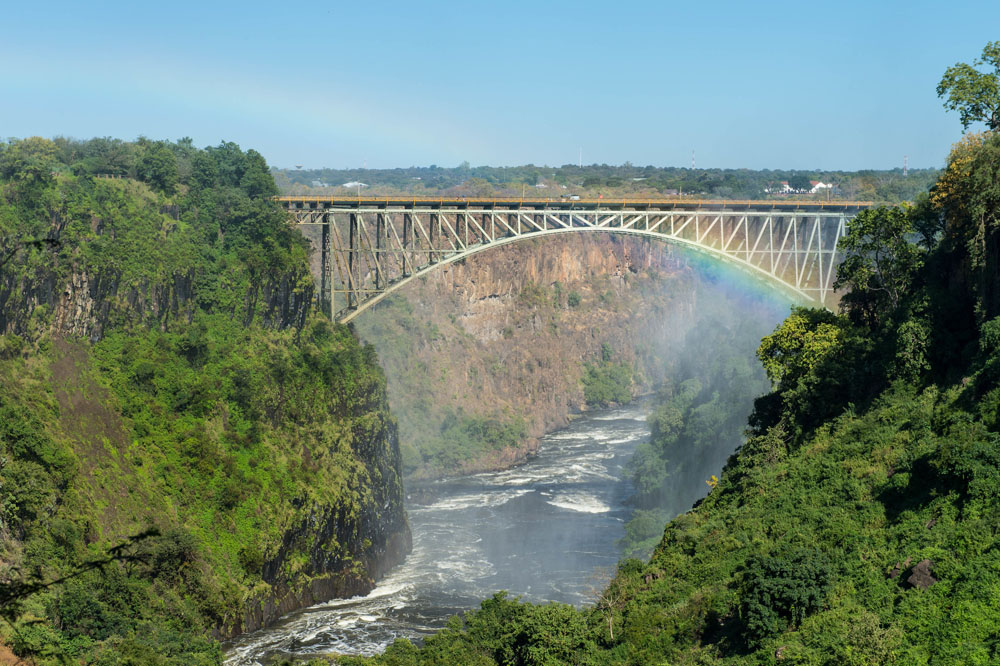 The four of us (our friends from Houston had joined us by now) had dinner at the Livingstone Room in the Vic Falls Hotel.  I had been meaning to return to this grand old room for quite a while, to see if it could match some of our earlier experiences there.  While the previously obligatory jacket and tie requirement no longer applies, the Livingstone Room still retains a formal, grand feeling - as it should.  The restaurant is known for well executed classic dishes, and the menu is heavy on meat and  game dishes.  There are several seafood and poultry and even some vegetarian options as well.  The wine list did not impress.
On my run the following morning, I ended up doing three quick site inspections: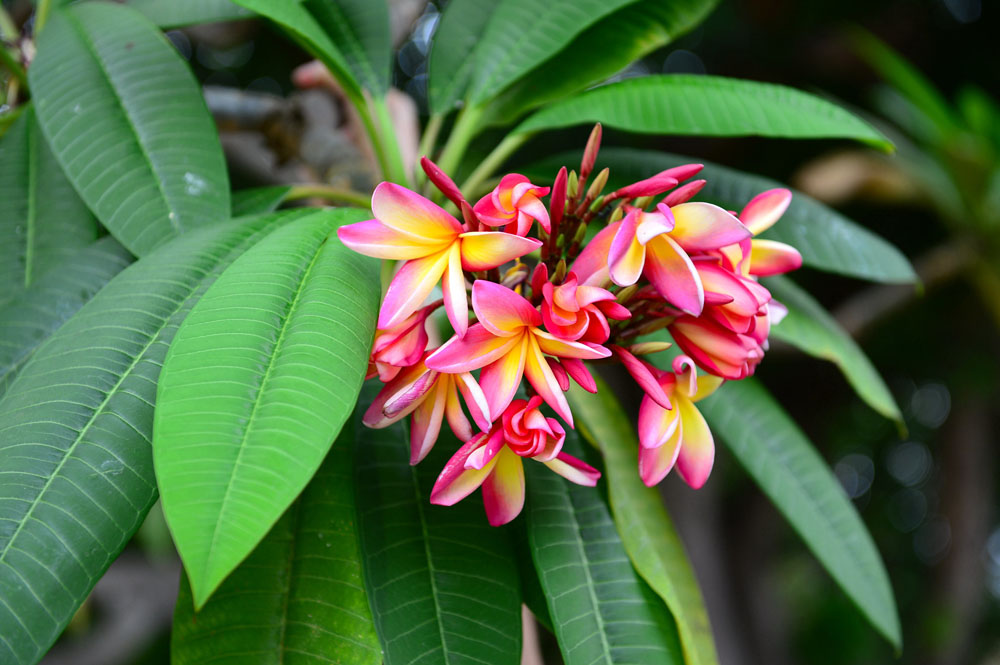 BATONKA LODGE
I checked out the new 5-room lodge which is operated separately from the main lodge.  Just like at the main lodge, the rooms are of a good size with shower and bath, and air-conditioning.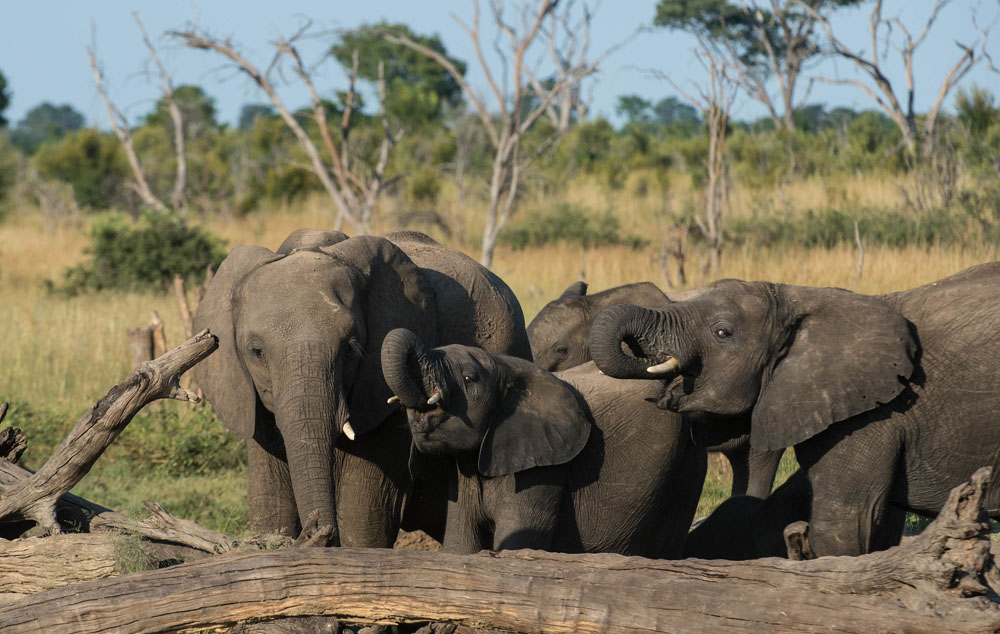 BAYETE GUEST HOUSE
This 30-room guest house has a well-established garden, creating a leafy and lush environment. It has a pool and dining area, with a separate bar. The rooms are in the 'open plan' category but with a separate shower and toilet. I was advised that the property caters for mostly adults, not being suitable for families.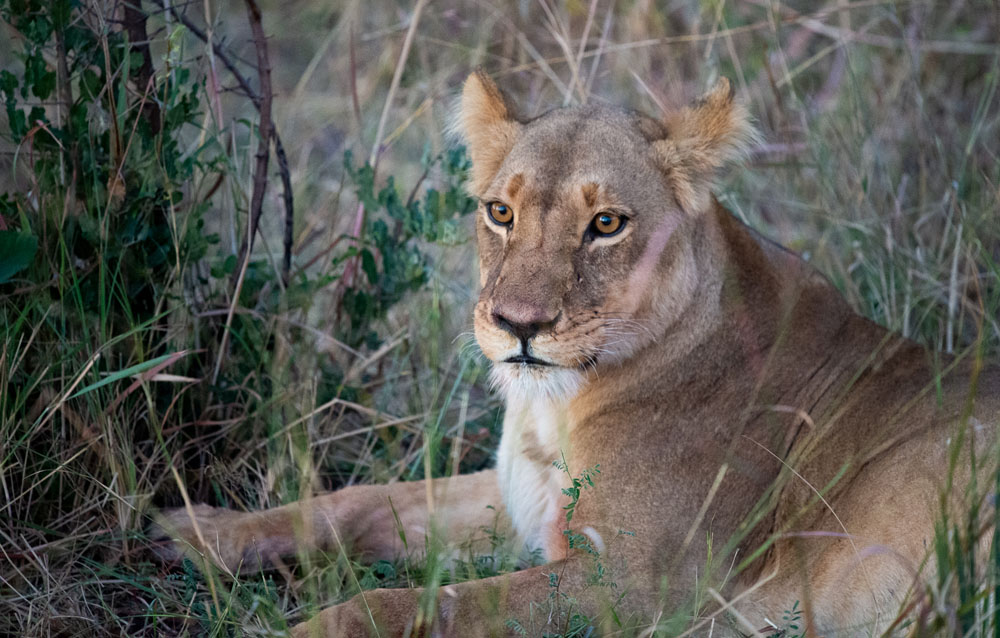 PHEZULU GUEST HOUSE
Co-owned with Bayete, this property is quite modern with stylish decor, colorful and vibrant. It has about 20 to 24 rooms, of a good size, with an enclosed shower and toilet, and it is air-conditioned.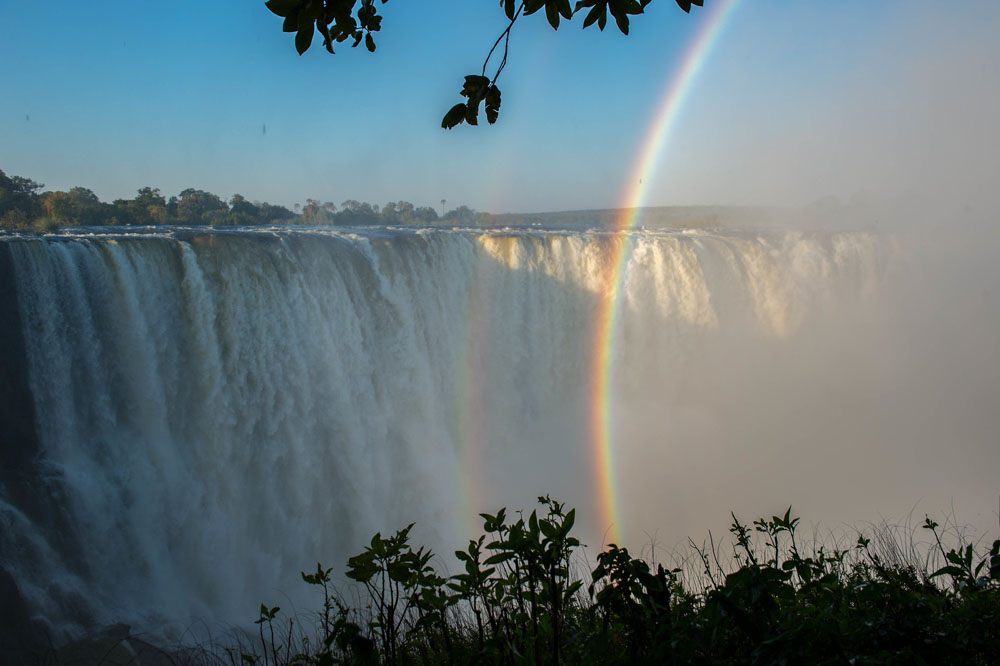 OLD DRIFT LODGE
From the Vic Falls Hotel, we were driven to the relatively new Old Drift Lodge, an exciting addition to the range of Victoria Falls properties. Its best feature is the expansive lounge and dining room area, with a huge deck, overlooking the Zambezi. I liked the clean, attractive design with faux wood tiling and composite material decking, as well as the durable railing with metal posts and cable. No worries about rotting wood here. The rooms - from # 1 to # 14 - are spaced out on the river side of the boardwalk. These large rooms have effective air conditioning, WIFI, small plunge pools, an outdoor shower and tub, indoor shower, a separate toilet, an ice-maker, minibar, and good mosquito net.
For dinner that evening we had to make some tough decisions, picking from three tempting  options as the main course:  kudu fillet, pork medallions and a vegetarian dish.  The meal was rounded off with a tasty dessert.  The fire pit in front of the main deck looked like a great spot for some after-dinner relaxation.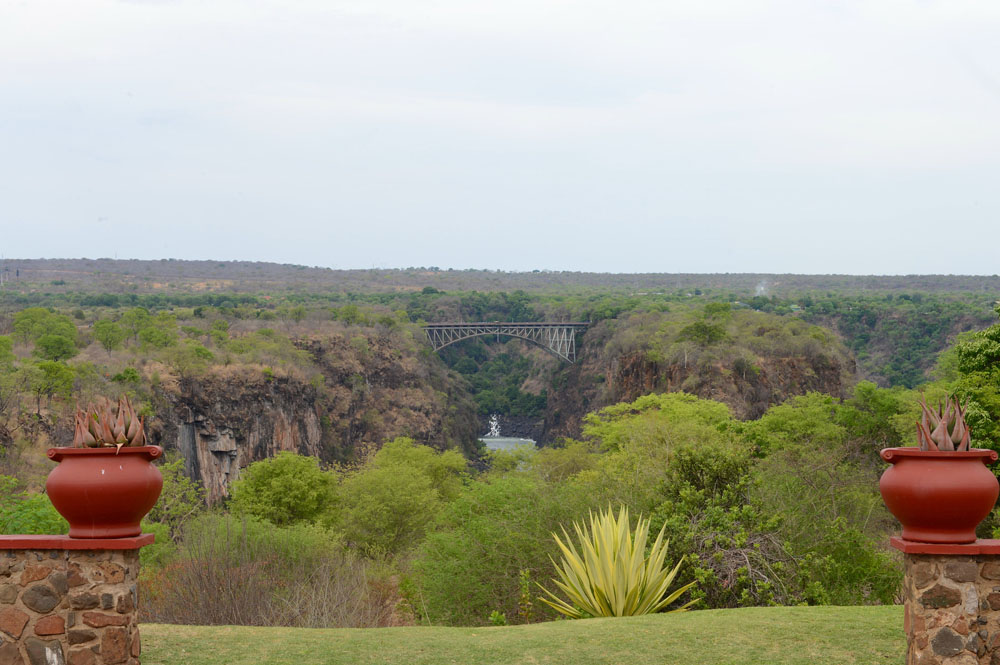 VICTORIA FALLS ISLAND LODGE
We got up at 6:00 a.m. for a sunrise cruise on the Zambezi.  There was quite a bit of mist over the water for the duration of the outing, which lasted about 90 minutes.  It was chilly but nonetheless a good overall experience, with the sun rising over the water with mist swirling.  We saw some hippos, a few birds, and had coffee and tea en route.  After a nice breakfast we did a  3-minute boat transfer from Old Drift Lodge to Victoria Falls Island Lodge.  The property has a simply perfect setting on tiny Kandahar Island, where six luxuriously appointed villas/suites are tucked into the dense riverine forest, each with three large glass doors opening directly onto the Zambezi.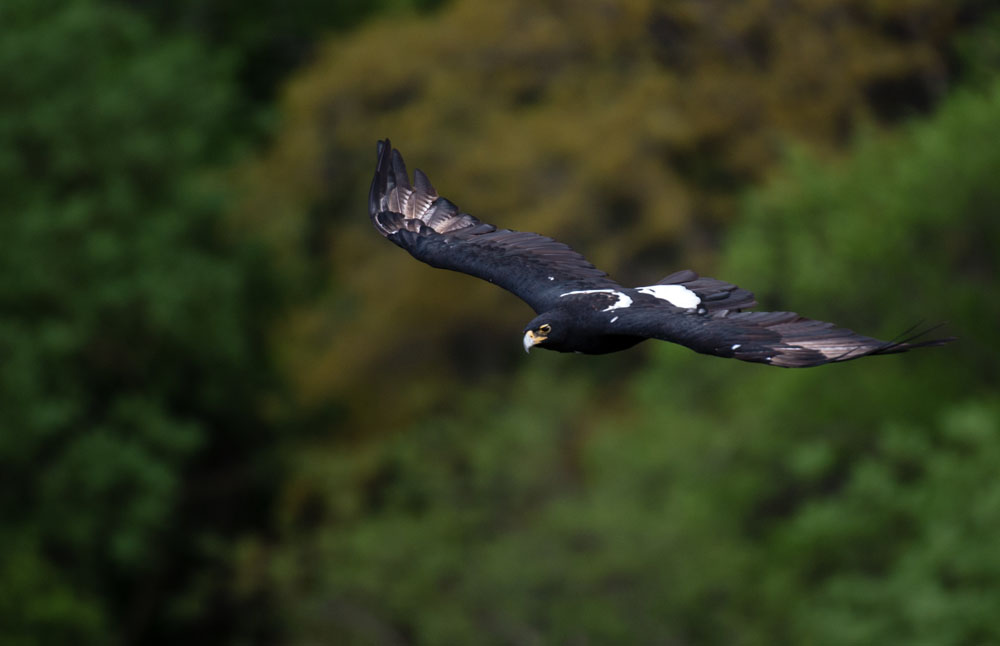 In no other Vic Falls-area lodge that I've ever stayed in, have I felt this private and connected to the Zambezi.  You could even hear some gentle splashing noises where the river rolls over a couple of shallow spots in the middle. We quite liked our room which was airy, with plenty of natural light.  We made good use of the bathtub with a view; alternatively there is a large open-plan indoor shower.  Other plus points:  effective air conditioning, a safe, a plunge pool, and a well-stocked minibar.  The room was great but it had one small flaw.  At night, when the mosquito net is draped over the bed, there is nowhere else to sit in the bedroom.  A couple of comfortable chairs or a small sofa/loveseat would be an ideal addition.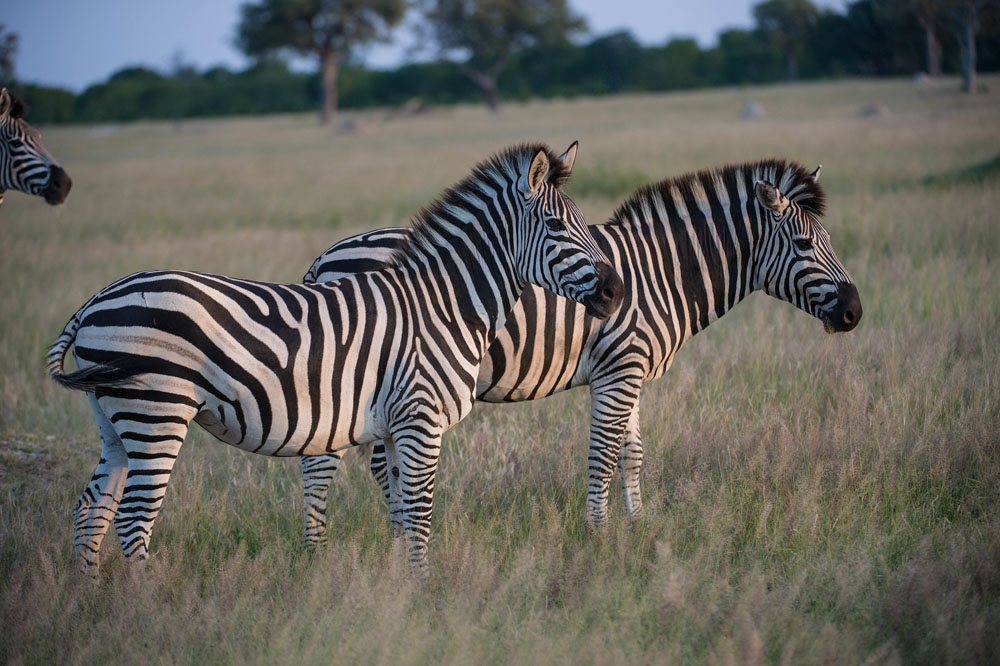 Our afternoon activity was a sundowner cruise which was fun.  We got lucky with a couple of small groups of elephants coming down to the water's edge to drink.  Plus we had some good views of a solitary crocodile.  Even so, I thought the skipper spent too much time in the middle of the river.  As a result, I did not get any good birding photography opportunities, which usually goes hand in hand with a sundowner cruise.
Dinner at the Victoria Falls Island Lodge - and breakfast the following morning - were stellar and likely among the best of our trip overall.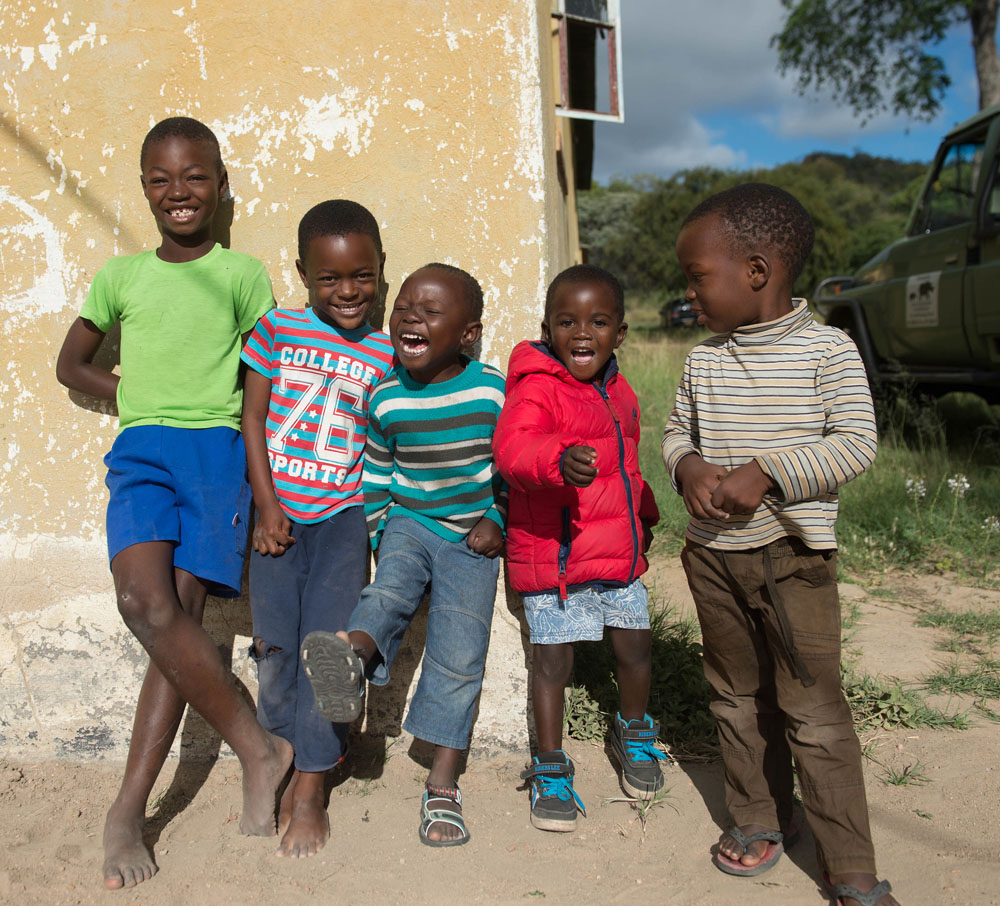 STANLEY & LIVINGSTONE BOUTIQUE HOTEL
Early the next morning, we were transferred to the Stanley & Livingstone Boutique Hotel.  The rooms are of a superior quality, as is the setting and ambience.  Being away from the Falls themselves, the area around the hotel is quiet and peaceful -  a pleasant change from the incessant helicopter noise of Vic Falls town.  Even so, the Stanley & Livingstone is only 6 miles from town, with the one-way trip taking not much more than 10 minutes.  So it is not really an issue to get to and from Victoria Falls for activities; the hotel arranges up to 3 transfers per day.  Meals and general hospitality at the Stanley & Livingstone were top-notch, and the staff were exceptionally friendly and helpful, twice driving me to the main road for a run.  The hotel has beautiful bird-rich grounds with a water hole which attracts zebra, elephant, buffalo and various antelope and other species.  Under its new ownership and having been completely rebuilt, the Stanley and Livingstone is an excellent choice for a stay of two nights or longer, in Victoria Falls.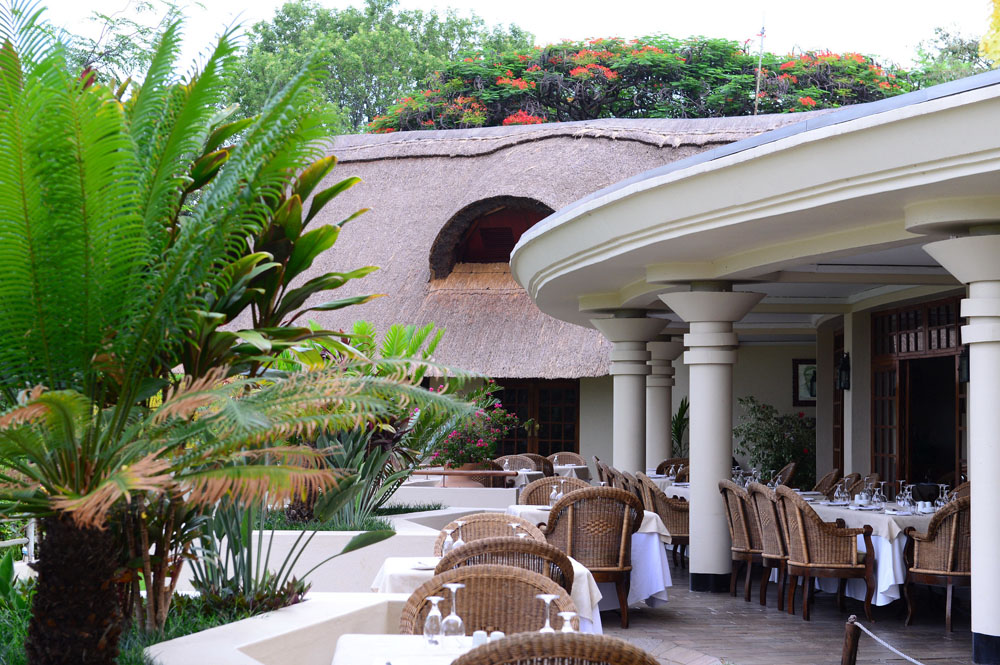 ILALA LODGE
The next day, we were driven to the Ilala Lodge which had undergone a transformation since our last visit, several years ago.  We opted to stay in the deluxe rooms in the new wing, and it turned out to be a good decision.  The location was ideal, looking out over the garden and in fact we saw both elephants and hippos during our short day.  The room was big enough, it had a  good shower, and it was air conditioned.
Our activity this day was a historic tram car trip to the Vic Falls bridge.  It had its moments but overall did not live up to expectations.  Their 'gourmet food' turned out to be a  couple of sandwiches with too much mayo and not enough chicken.  The tram trip would have been better later in the day, with better light.  That is not to say that it didn't have some highlights, which it definitely did.  We did get some great views of the bridge itself, from nearby viewpoints and a fascinating historical review of the building of the bridge, which opened in 1905.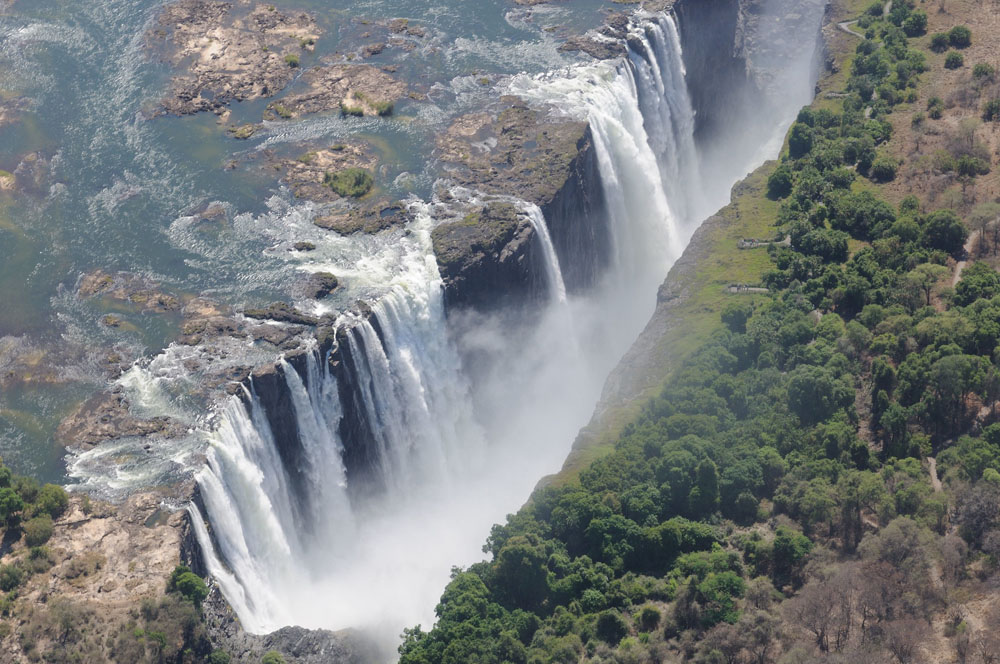 VICTORIA FALLS NATIONAL PARK
This morning we were at the gates of the Victoria Falls National Park by 6:30 a.m.  With almost nobody else around, it resulted in a quiet stroll along the Zimbabwe side of Victoria Falls, enjoying the views from the various viewpoints without any disturbances.  Even though the light was not ideal as the sun rises almost directly behind the falls -  upstream - we managed to capture a few decent photographs and videos.  There were lots of bushbuck around.  A bit later, after walking back to the hotel, we had an enjoyable breakfast at the Ilala.  By mid-morning, we were collected for our drive back to Hwange National Park, this time accompanied by our friends from Houston.  The exciting events of the next few days in Hwange and Mana Pools will be covered in our next blog instalment.