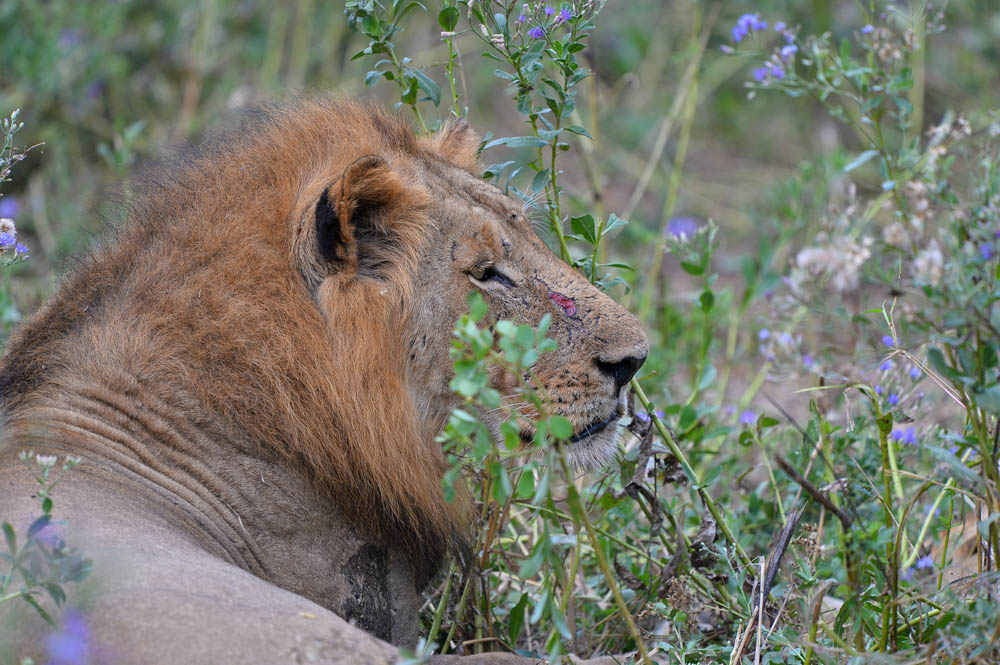 Lower Zambezi, Mana Pools & Gonarezhou
ANABEZI LODGE, LOWER ZAMBEZI
Over dinner some years ago at the River Club upstream from Vic Falls, I was gently chided about a comment I had made about the Zambezi River.  "It is the Zambezi.  Not the Zambezi River".  I stand corrected.   Either way, the Zambezi is Africa.    Elephants drink from it, swim across it and are inescapably part of its allure.  It is home to thousands of hippos and crocodiles, and what can be more African than that.  Tiger fish live in it, as do giant catfish known as Vundu.  African Fish Eagles patrol its banks, their unmistakable, plaintive call often heard well before the birds are seen.  People as diverse as the Lozi, Tonga, Shona, Chena and Nsenga rely on this 'river of life' for food, transportation and irrigation.  The Zambezi is mighty, powerful  and  mysterious.  It even has its own river god, Nyami Nyami.  And of course it carves its way through and enhances some of Africa's most spectacular places such as Victoria Falls, Mana Pools and the Lower Zambezi.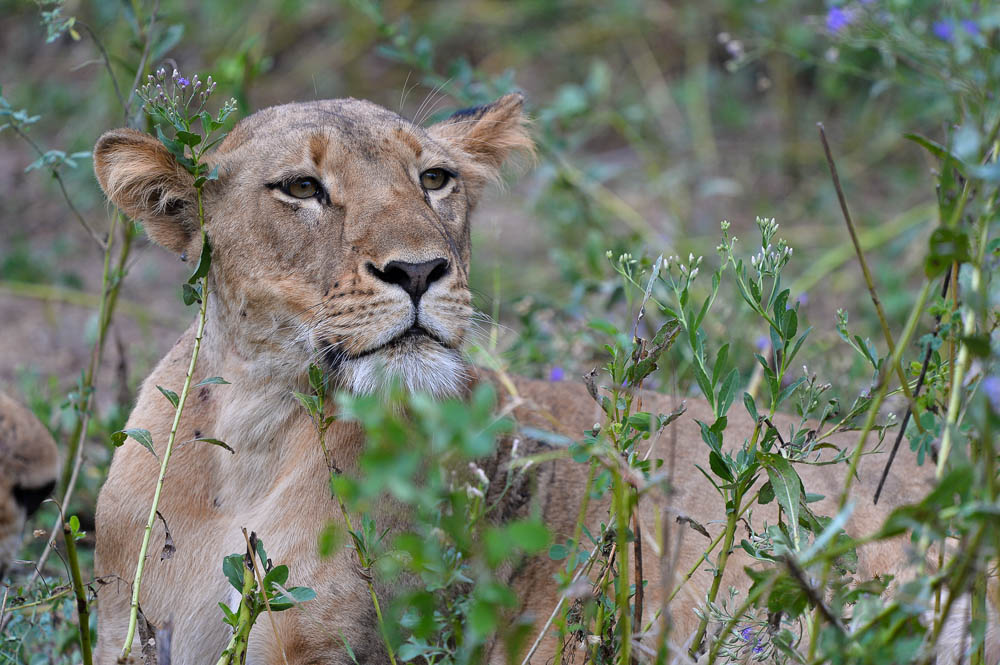 So it was good to be back on this most African of rivers, on what was a return trip to the Lower Zambezi region of Zambia last May.  To get there, my fellow travelers and I flew from Lusaka Airport to Jeki Airstrip, from where it took about an hour by road to the camp where we'd be spending the next couple of days:  Anabezi.  I had heard much about the property in advance and I am happy to report that the actual experience was even better than the anticipated one.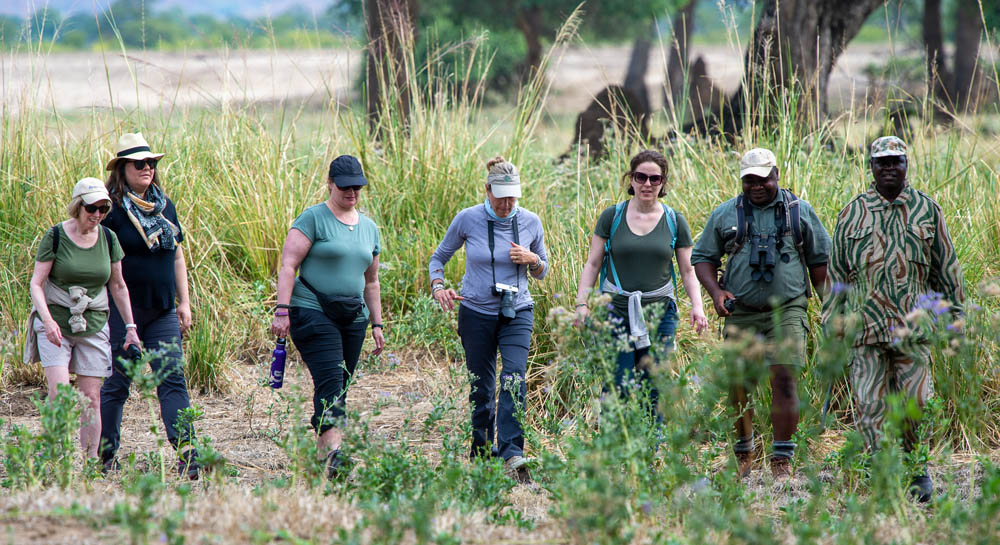 For one thing, my room was massive, as was everything in it from the king size bed with mosquito net canopy, the large tub (and plenty of hot water always available), a lounge area, outside deck and both inside and outside showers.  Best of all was the view over the Zambezi.
The Zambezi is central to what Anabezi is all about and over the course of our stay, it featured prominently in the activities on offer.  Right off the bat we did a late afternoon boating trip on the river, enjoying some nice views of hippos, various birds and the pretty scenery.  Sundowner drinks were served on an island –  a fun variation on the theme.  Dinner did not disappoint either with a tasty dish of peri-peri rock lobster tails being the main course.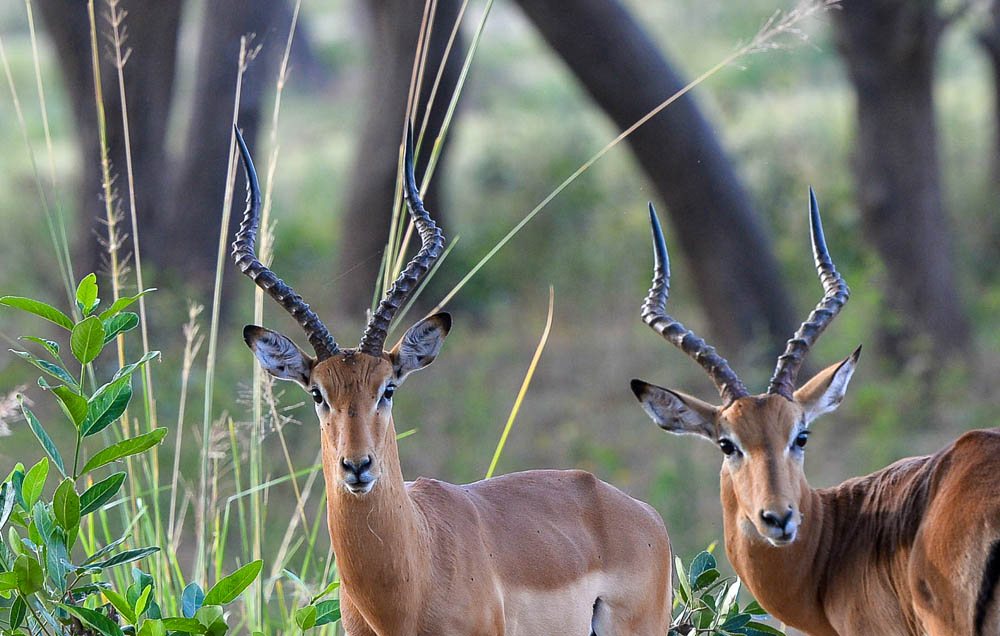 The undisputed highlight of the day was a leopard which walked by in clear view, in front of camp.  At least one first-time visitor to Africa got super-lucky to see a leopard on her first day in Zambia!
The following day we enjoyed a game drive and walk, taking in the beautiful, striking terrain with simply spectacular stands of trees in sandy areas, with a side-channel of the Zambezi flowing by.  Game-viewing was impressive with good looks of lions, buffaloes, hippo, waterbuck, kudu, impala and some great birds.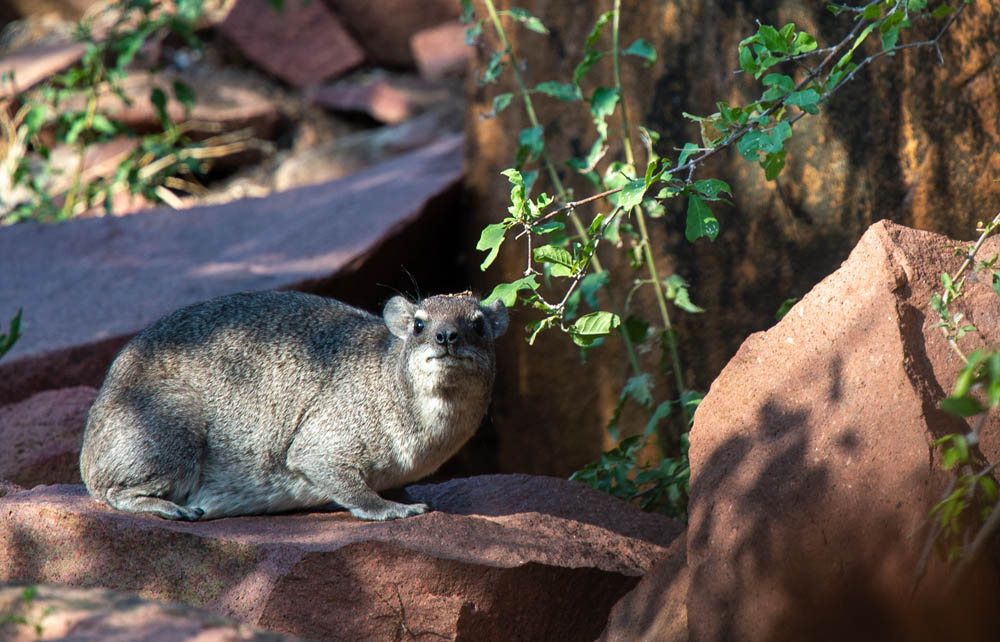 Our walk with our Anabezi guide John was highly informative, fun, even engrossing.  On a site inspection at nearby Amanzi camp we could see that it was a slightly scaled down version of Anabezi with arguably an even better location (of the main area), which is elevated well above the Zambezi with fantastic down-river views.  The rooms at Amanzi are similar to the ones at Anabezi except they don't have plunge pools or bathtubs.  Amanzi only has 4 rooms with rooms 3 and 4 being quite close to each other, ideal for a family or similar group.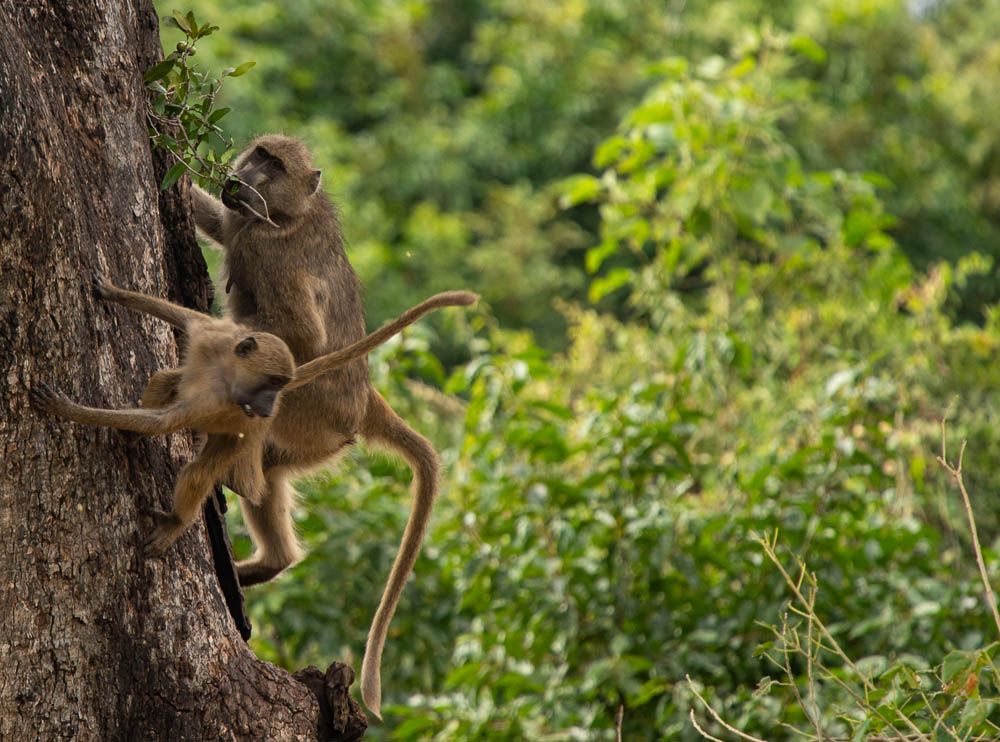 We enjoyed yet another splendid meal on this day, with grilled kabobs, salads, and grilled beef patties. After high tea at around 3:30 pm, we departed on a canoe safari (in several sturdy Canadian canoes), drifting downstream for about 5 kilometers (3 miles), the entire trip taking about 90 minutes.  I would highly recommend this activity for all camp visitors:  it is a serene, peaceful outing, drifting by a stunningly beautiful shoreline, with plenty of hippo 'onlookers' who kept their distance as we kept ours. As we completed our canoe trip we were greeted at the river bank by our guide for a game drive and sundowners.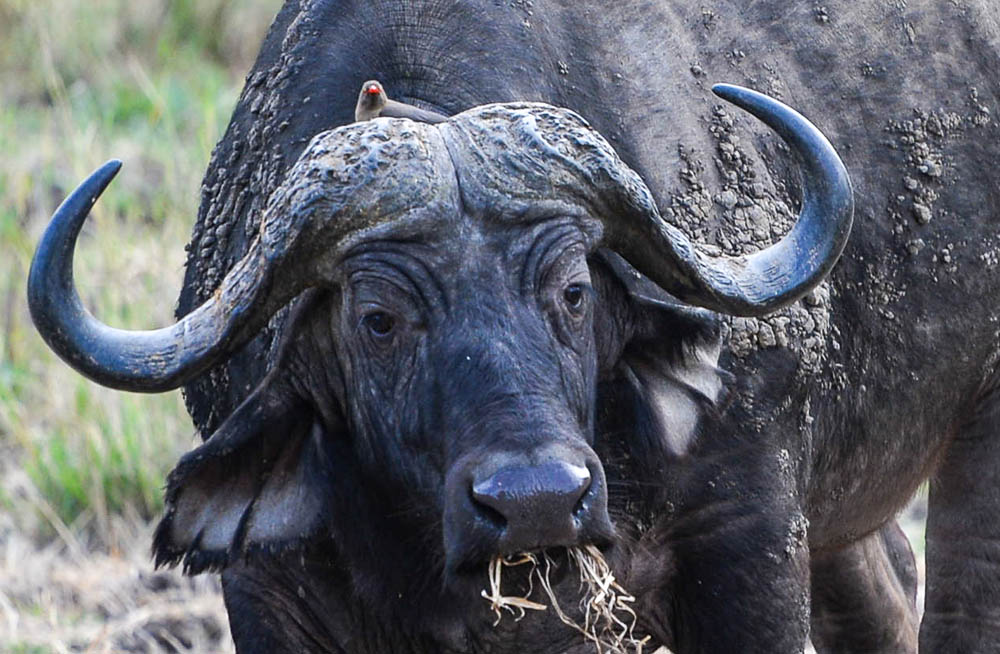 Sundowners that evening were followed by an excellent dinner consisting of fire-roasted chicken with lemon and herbs, served with french fries and a mixed salad, followed by a lovely dessert.
Should you consider adding or including Anabezi on your next or first trip to the Lower Zambezi?  For sure.  Just along the boardwalk – even without leaving camp – I saw a leopard, lions, buffaloes, hippo and elephant, over the course of just 2 days.  So great game-viewing, friendly and accommodating staff (one of whom even ran with me on a nearby airstrip), beautiful rooms and as diverse an array of activities as anybody could want on safari.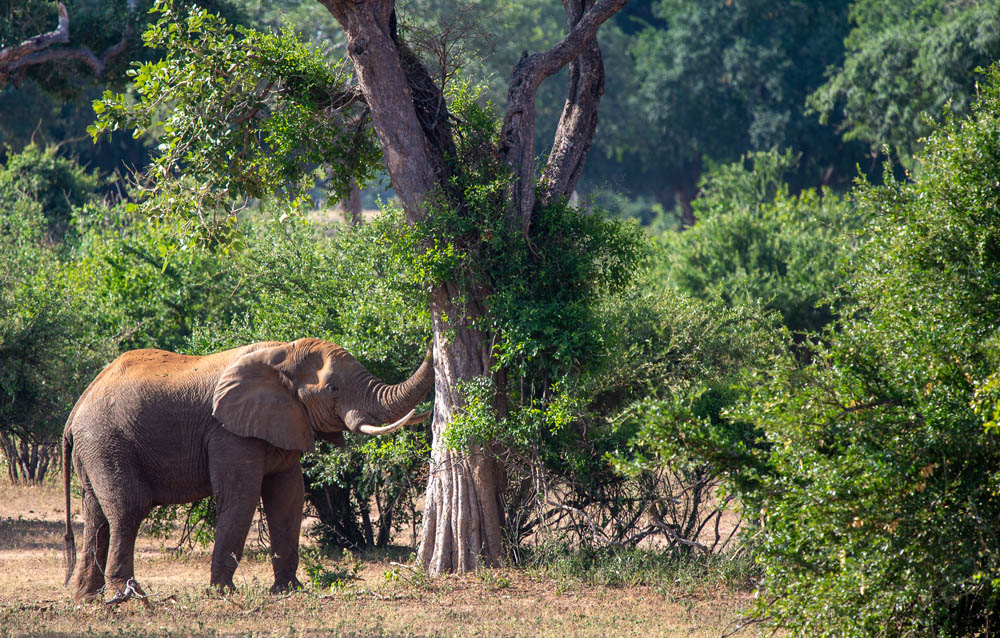 KAYILA CAMP, LOWER ZAMBEZI
From Anabezi, we traveled upstream on the Zambezi for about 2 and a half hours, to Kayila Lodge which was just then opening in a beautiful spot high over the Zambezi, just outside the Lower Zambezi National Park.  The camp has a classic thatched safari design, with solid brick and mortar construction with high roof clearance, in each of the four huge chalets.  The chalet I was in – #1 – has a bath and indoor shower and a great balcony as well as two queen beds.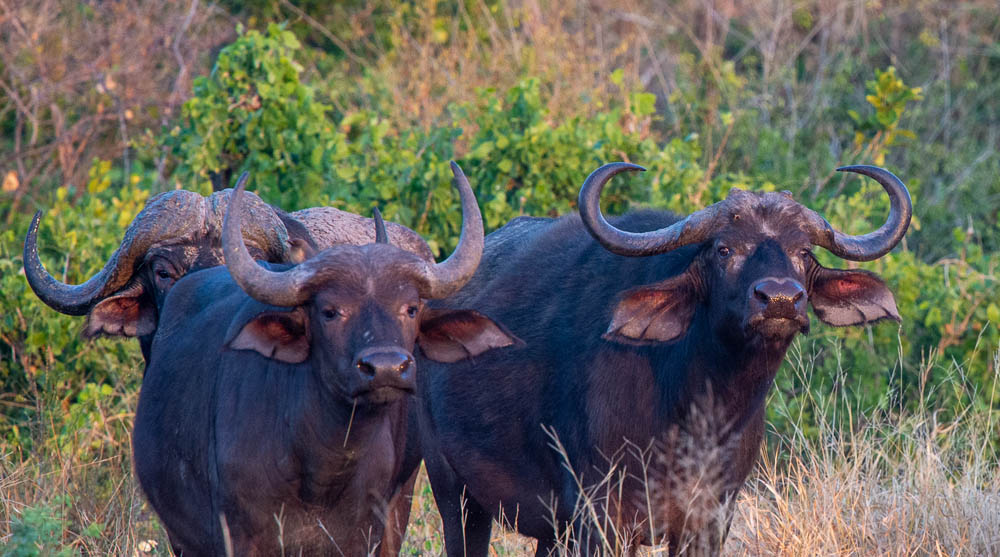 Our afternoon game drive out of Kayila delivered plenty of elephants, kudu, impala and also some Cape buffaloes and duiker.  The birdlife in the area is prolific.  In addition to game drives, Kayila also has boating, catch-and-release fishing and walking safaris.  One would do well to spend a couple of nights at Kayila first, and then do the boat transfer on the Zambezi to either Anabezi or Amanzi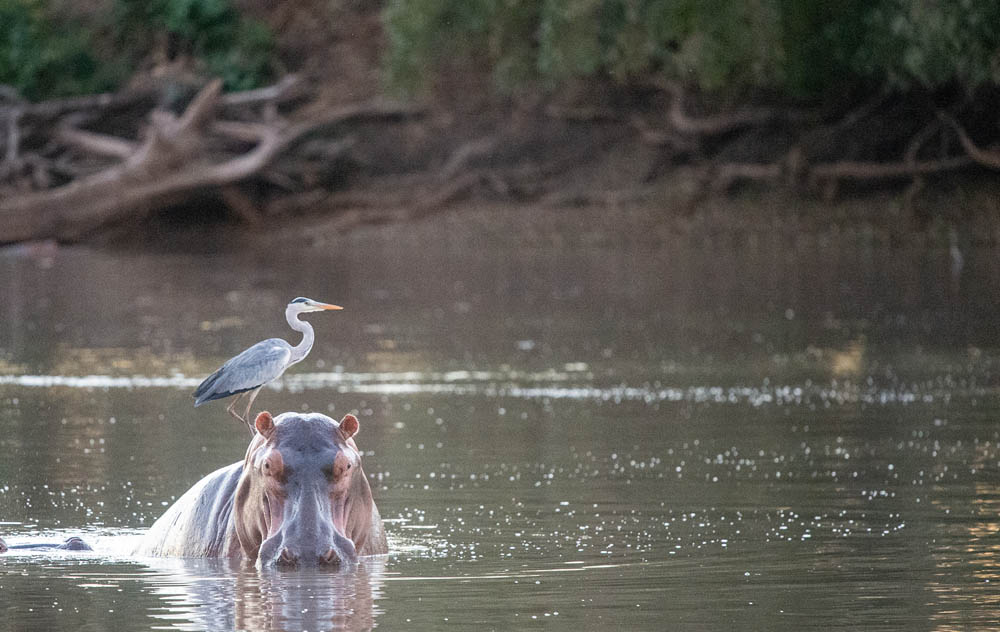 JOHN'S CAMP, MANA POOLS
From the jetty at Mana Pools, it was a short trip of about 25 minutes to John's Camp, a small (6-tented) bush camp on the edge of the Zambezi floodplain.
The camp made a good first impression with all of the staff including camp manager Milo meeting us on arrival.  John's camp has quite a reputation which is clearly well-earned and not in a boring way.  At John's Camp, when you hear a bell being rung, it doesn't mean that lunch or dinner is ready.  It means that there are lions in camp. If you are in your room you are instructed to stay there until told the coast is clear.  Lunch was splendid – as were the other meals here which included some super tasty sushi (what a surprise here in the bush!) and a traditional South African 'braai' or barbecue.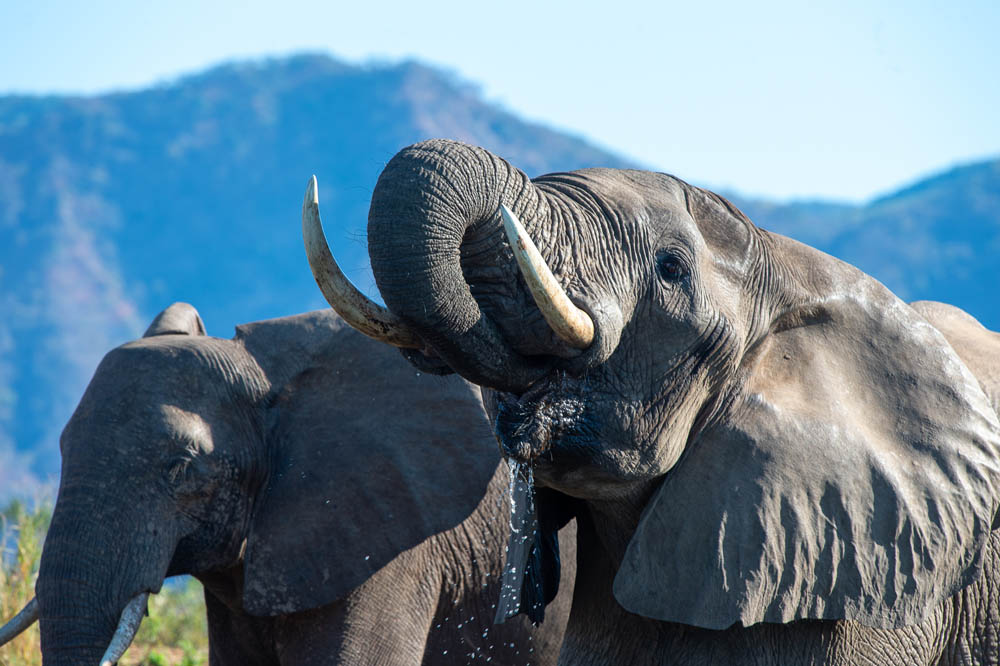 The comfortable rooms at John's camp were quite simple yet functional with en suite flush toilet and bucket shower.  There was a more than ample supply of hot water when needed.  The room also had a small vanity, a dresser cube, and two twin beds or a double bed on a sisal natural rug.  Best of all (at least from room #5), I had amazing views over the Zambezi floodplain and the Zambia escarpment in the background.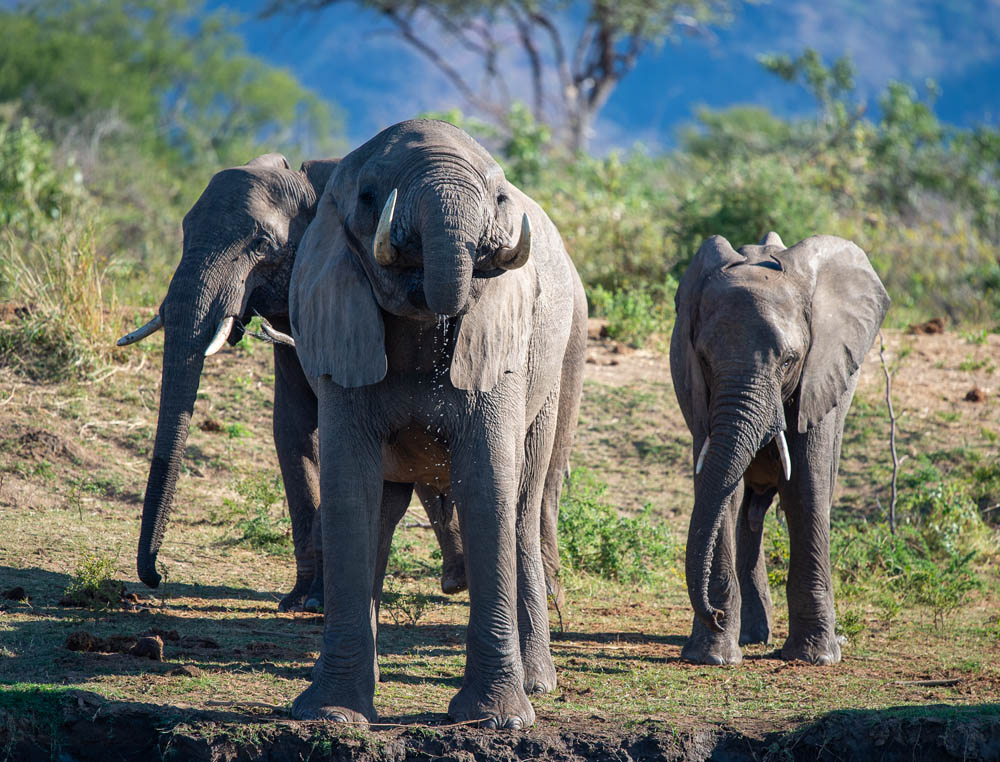 A late afternoon game drive was rather quiet and uneventful for Mana Pools, but that is how it goes on safari.  The animals move around in real time and are not always present on command.  We did enjoy an excellent sundowner stop at Long Pool where I was lucky to snap a photo of a heron taking a ride on the back of a hippo.
That evening, after yet another enjoyable dinner, we took a look at John's Camp's 5-meter high star-bed, where two people can sleep out under the stars in a mosquito-net enclosed platform with two mattresses next to each other, and a trap door which closes for safety.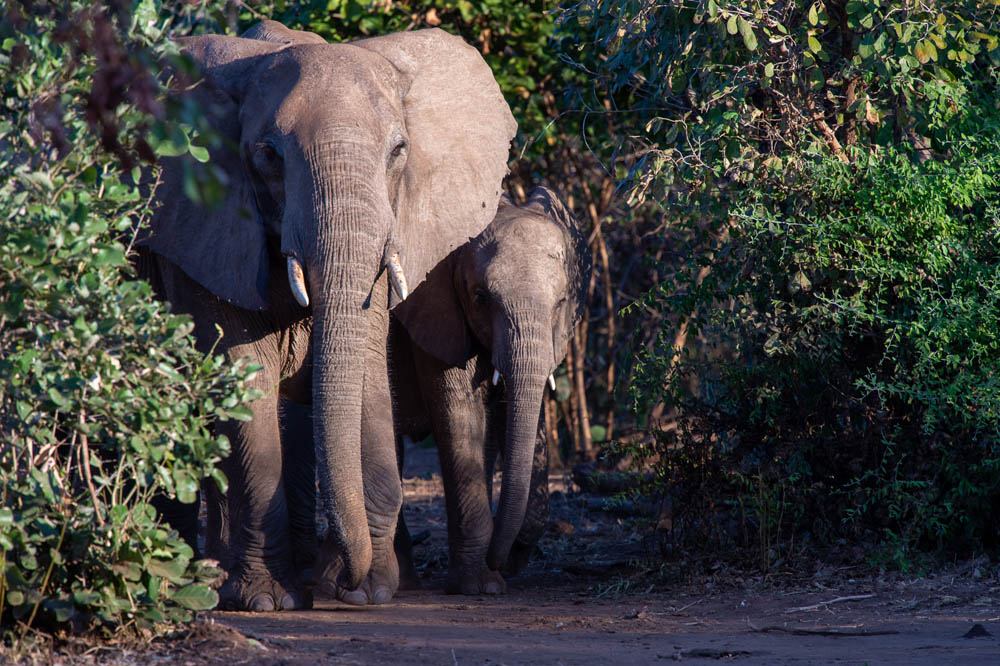 GONAREZHOU NATIONAL PARK – CHILO GORGE LODGE
Who should be pencilling in a visit to Gonarezhou in their planner, for the next time they make it to Southern Africa?  Curious, adventurous travelers who want to take a step back, away from the over-traveled safari spots which feature in way too many humdrum itineraries.  In Gonarezhou you will find the Africa of old, with plenty of wildlife but thankfully not many other visitors.  There will be the odd morning or afternoon where wildlife sightings might not be prolific, but when you do find something, it will likely be yours and yours alone.  Over the course of more than two days of driving around Gonarezhou early in the dry season, I can't recall seeing even one other vehicle.  Take your time and spend several days there and you will be rewarded in many ways.  Looking back on our time there, some of my most vivid memories are of just how quiet and peaceful it was with no ambient noise or signs of civilization.  Yet with an undertone of excitement and a sense of adventure as we were wandering into spots where few other visitors had ever been to before, and interacting with wildlife not totally habituated to the presence of vehicles and people. Gonarezhou lions are going to look at you in a different way than a Serengeti pride who sees dozens of vehicles on any given day, year round.  And Gonarezhou elephants may even take a more active interest in you, depending on the circumstances.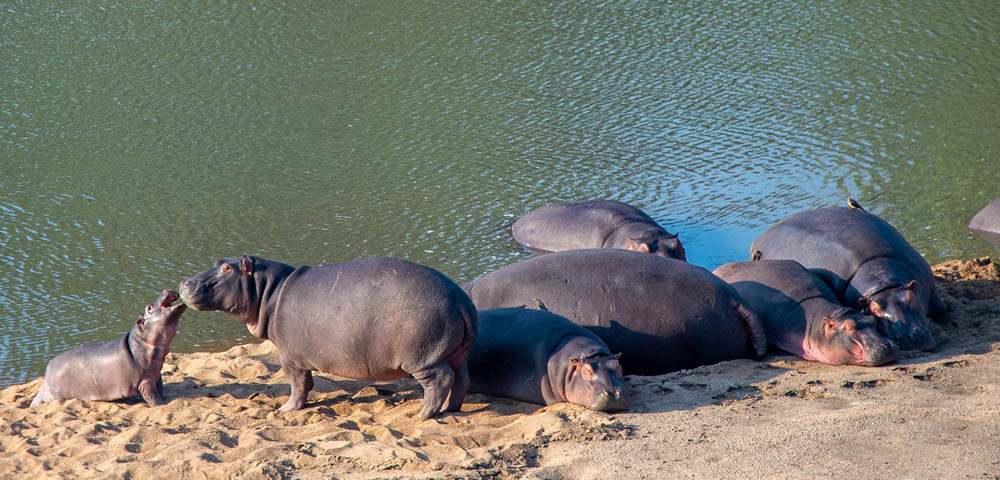 From John's Camp we transferred by road to the Mana West airstrip for a private charter flight of about 1 hr 40 minutes to Chilo Gorge Lodge, alongside the Gonarezhou National Park.
The lodge is beautifully located on the edge of a magnificent gorge in the Save River in far southwestern Zimbabwe.  From the camp deck, there is an expansive view of the cliffs on the other side of the river, forests left and right, and a massive sandy beach stretching a mile or more downstream.  The deck overlooking the Save River is unquestionably the heart of the property; it is where most of the delicious meals are served and where guests gather for drinks, conversation or simply to enjoy the peaceful surroundings, any time of the day.  Across the river is where you will find the little-known and lightly explored Gonarezhou National Park which we would be exploring the following day.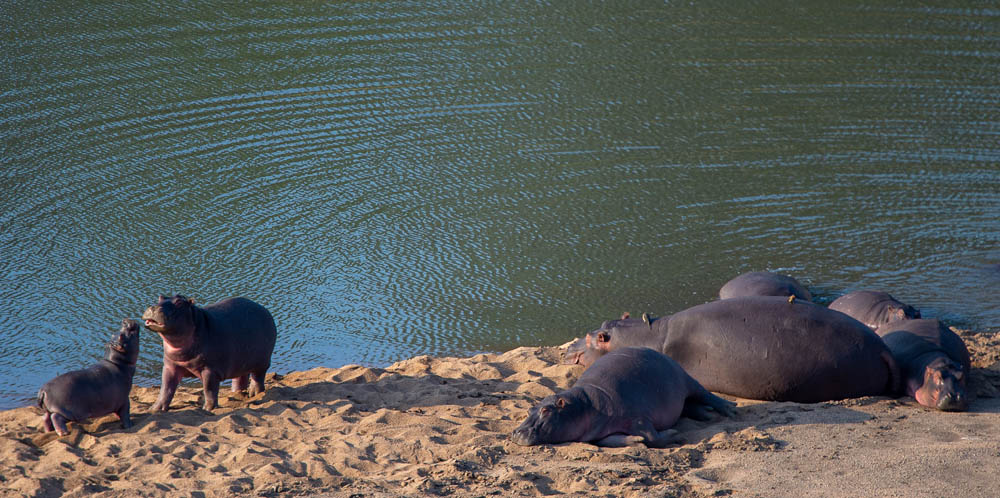 I spent the night in a spacious and well-equipped room with a shower and separate toilet and plenty of space.  Best of all was the amazing view over the Save River to the left of camp.  What a spot to catch up on one's notes or look through your photographs of the day!  My room might not be suitable for everyone as I had to negotiate lots of steps getting there and back.
Our afternoon activity was a village visit and palm wine demonstration.  The village visit was done in a 'drive-through' fashion, observing the daily goings-on in this remarkable village of about 6,000 people, tucked into the forest, with very little to zero forest destruction.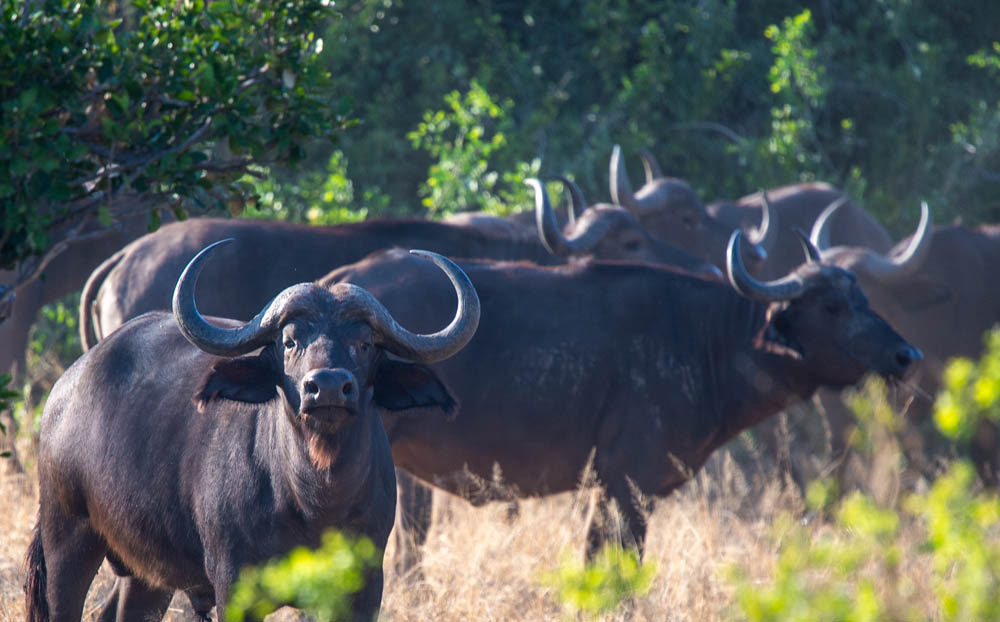 The next morning we set out on a long drive to Gonarezhou National Park, Zimbabwe's second largest national park.  Along the way we crossed over the wide Runde River by boat.  Gonarezhou was impressive from the word go.  Beautiful scenery with lots of huge baobab trees, many of which were protected from elephants with wire or rocks around them.
By midday, we reached a simply spectacular lookout point at Chilojo Cliffs.  The cliffs are a series of massive sandstone precipices facing mostly east, towards the Runde River.  A bit later, we had lunch at the Ivory Trail Adventure camp, with a table set under the tree canopy, with again awesome views of the Chilojo Cliffs, this time from 'river level' up.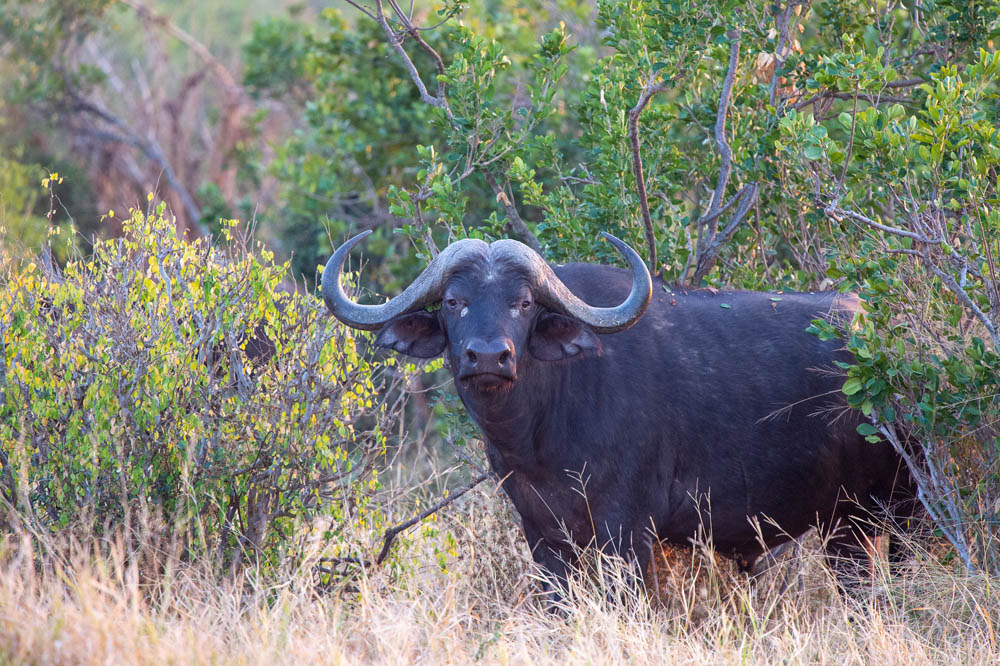 The Ivory Trail is an adventurous combination of a foot and vehicle safari, exploring various spots in Gonarezhou.  Generally speaking the mornings are spent walking and the afternoon driving.  Our next stop – where we would spend the night – was Chilo Tented Camp (Makore Camp) which has 4 tents plus an auxiliary.
One thing to know about Gonarezhou is that the animals are still on the skittish side, although one can anticipate this changing, as more visitors add this rugged, remote place to their Zimbabwe trip itineraries.  Over a couple of days in the area, we experienced good all-round game-viewing with one large herd of buffalo,  several small groups of zebra, waterbuck, kudu, impala and a solitary female lion.  We also enjoyed several elephant sightings – some by themselves and a memorable breeding herd of about 10 to 12 elephants.  They at first seemed to be inquisitive, lifting their heads in our direction, with their trunks testing the air.  With practically no warning, two females then charged in the direction of the vehicle.  This was no mock charge – they were serious.  We retreated down the road quite safely,  impressed with the feistiness of the Gonarezhou elephants!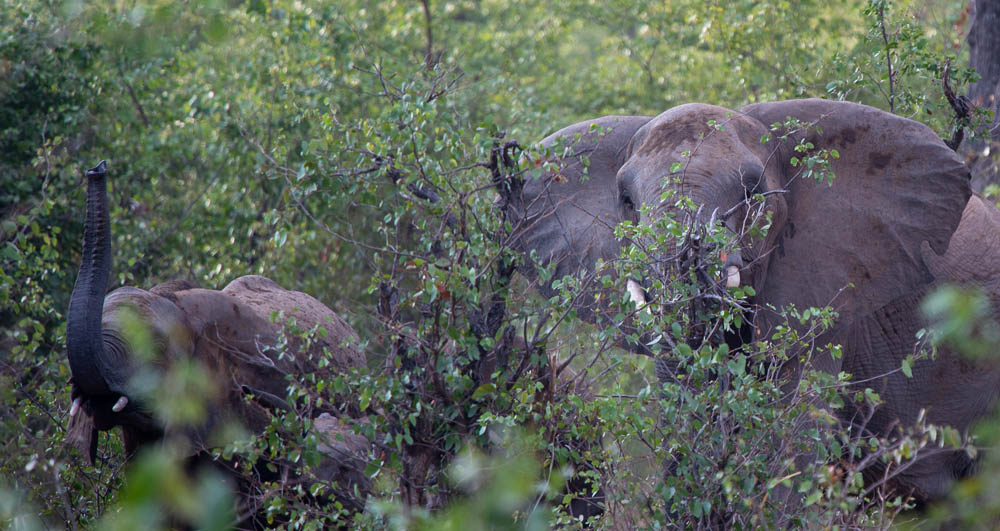 Having spent the night at Chilo Tented Camp, we made our way back to Chilo Gorge the following morning.  Along the way we experienced an exceptionally good sighting of a buffalo herd in great morning light.  Also zebras, impala, kudu, and several herds of elephants.
At Chilo Gorge, we observed the antics of a pod of hippo in the Save River below camp, before heading off by air to Bulawayo; our next stop would be the Matoppos National Park, to be covered in our next blog installment…
YOU MIGHT ALSO BE INTERESTED IN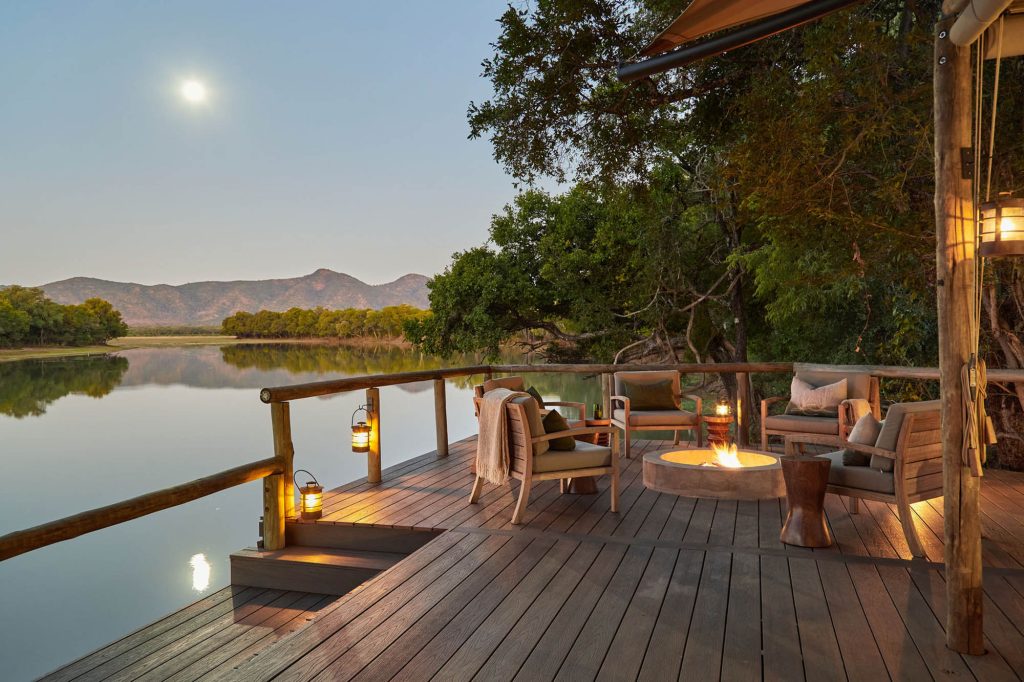 10th Sep 2021
Chindeni and the Bushcamp Company, Zambia
By late July we found ourselves at Chindeni, a small Bushcamp Company property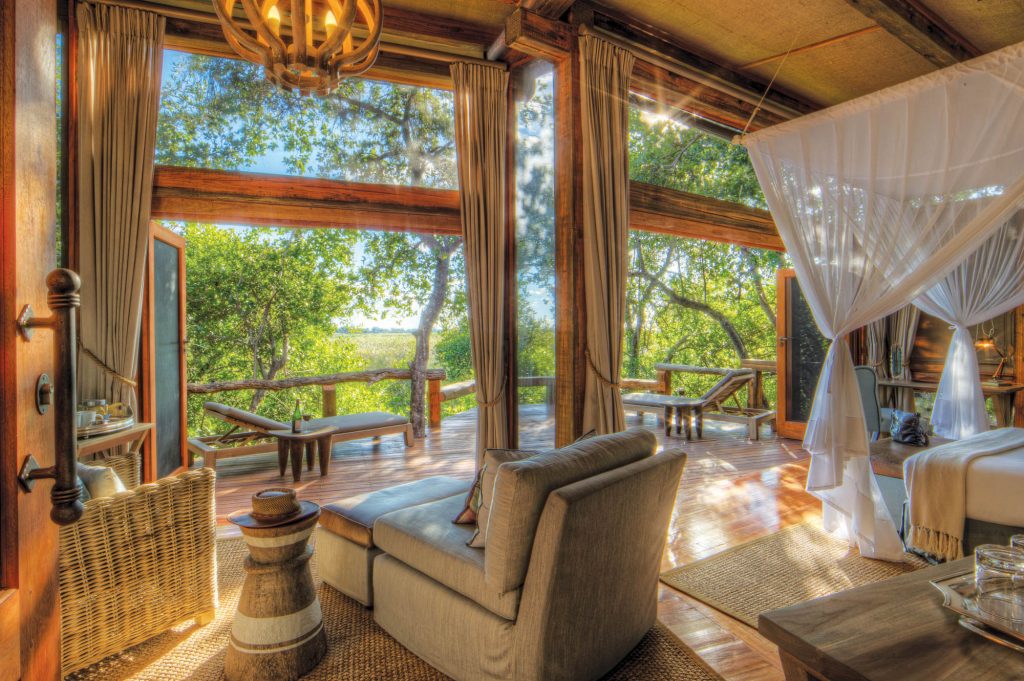 3rd Oct 2022
Camp Okavango, Botswana
Camp Okavango is in the heart of the permanent part of the Delta. In this idyllic setting there are no vehicles, and it is just a short walk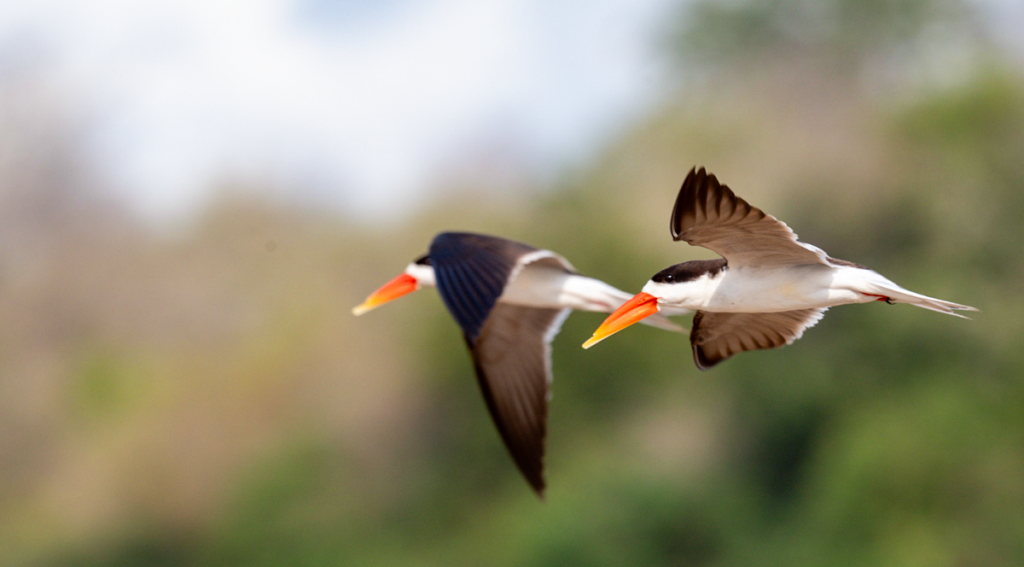 14th Oct 2023
From My Safari Notebook: Wildlife Photography
Birds in flight and wildlife photographers have an uneasy relationship. Things go wrong as often as they go right. Getting focus-lock on a moving subject
SUBSCRIBE TO OUR NEWSLETTER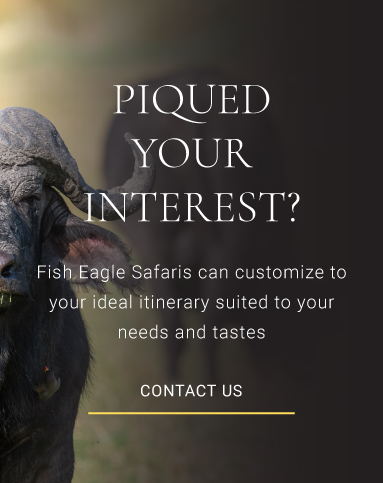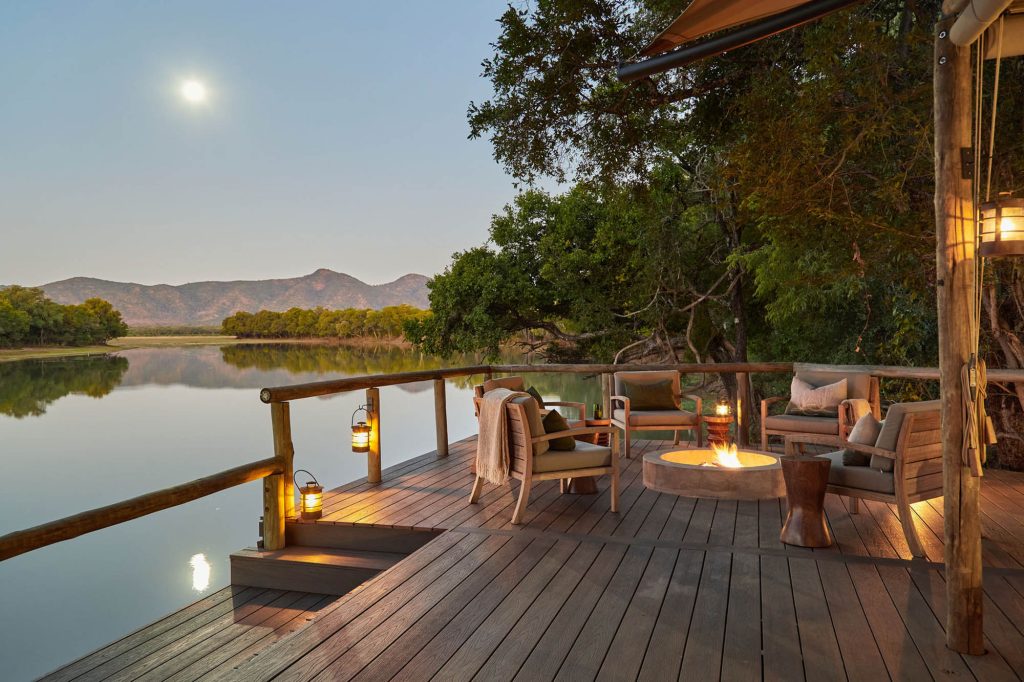 10th Sep 2021
Chindeni and the Bushcamp Company, Zambia
By late July we found ourselves at Chindeni, a small Bushcamp Company property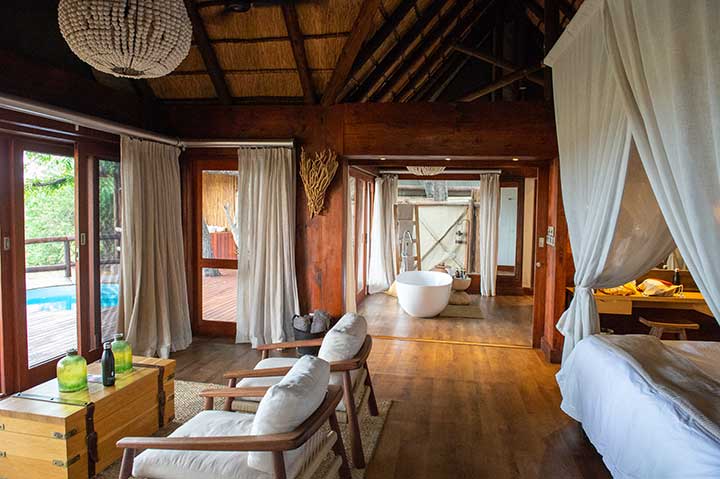 4th Aug 2022
On Safari At Belmond Eagle Island Lodge, Okavango Delta
What is the 'secret sauce' for an unforgettable few days on safari in Botswana? It starts with the animals, of course. The elephants, lions, giraffes, hippos